Do you look at the wonderful world around you and wonder what it would look like in a photograph? Deepti Asthana's journey around India began with a curiosity like every other traveller but the camera by her side had a special journey in store for her.
She has ventured into the remotest corners of India and her photographs are nothing less than a revelation every time. Her project, Women of India, is the powerful expression of the untold stories of women from across the country. The photographs somehow capture the everyday battles these women are fighting, not for an personal or political agenda, but mere survival.
Here's my conversation with the Deepti Asthana.
Tell us about yourself, your travels and most importantly, your affair with the camera.
Hi, I am Deepti Asthana. Photography happened to me a few years ago when I had no clue where my life was leading to, sitting in an office cubicle. From an engineer to a self-learned photographer, photography changed my perspective towards life. After a few years of traveling, I wanted to find a deeper meaning out of my journeys. While camera has been my companion since then, I now look beyond the pretty pictures of 'Travel'.
The harsh truth is everything is not so beautiful surrounding us, but we have capacity to make a few things beautiful for us and for others. Photography gradually became a medium for me to express my feelings and share the stories of people I meet. I mostly choose off-the-grid destinations, which have not been photographed and written about enough. I plan to travel even slower now to dig deeper for the stories.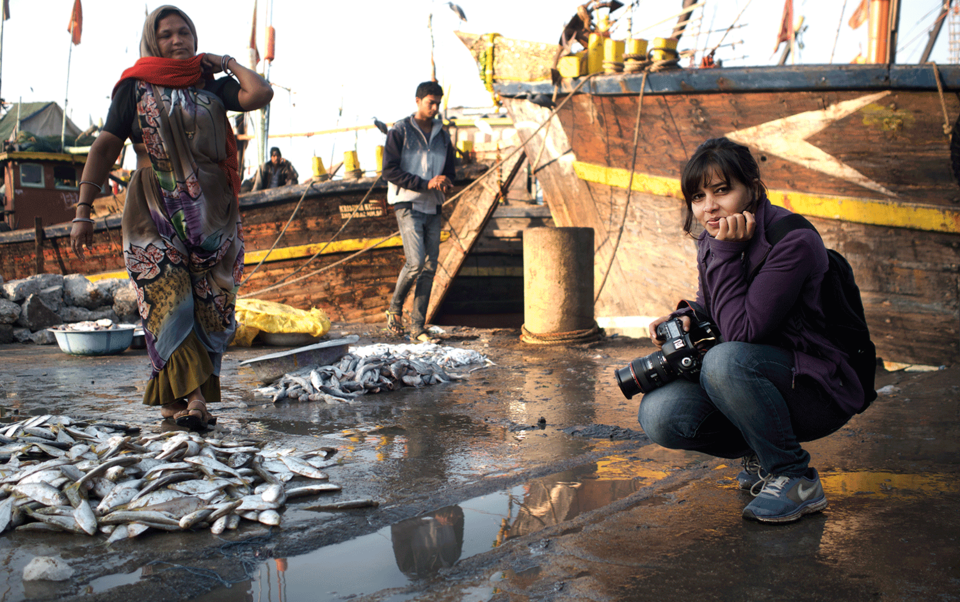 Talking about your project, Women of India, what is the true basis of your inspiration behind this project?
'Women of India' is a passion driven personal project. The stories of women, I met during the last few years of travel have particularly inspired me. India has been one of the most oppressive countries towards women. While things are changing gradually in Urban areas, the majority of rural population still lives century behind.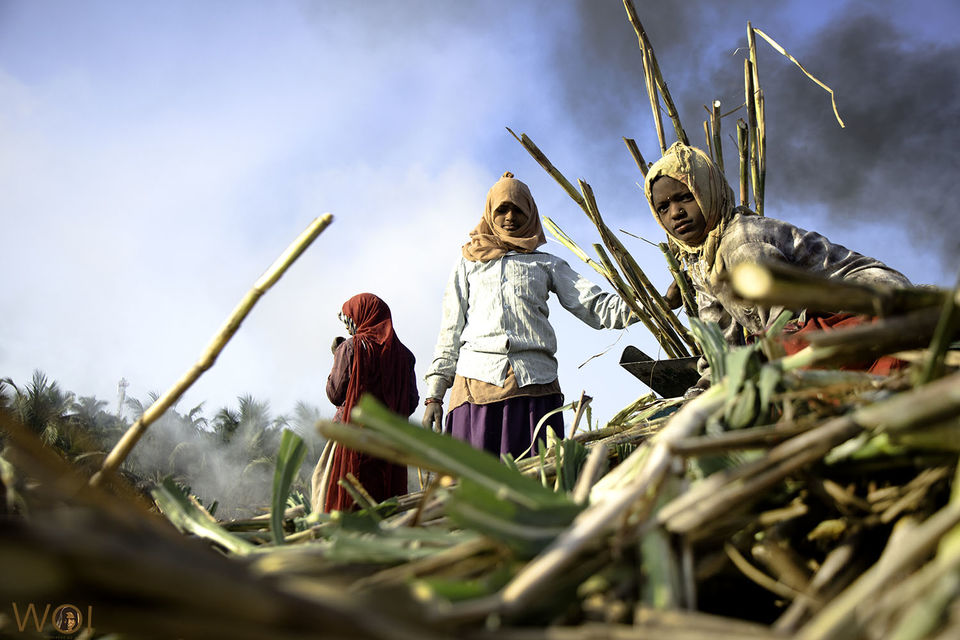 I hope to bring a change in their lives by raising some of the important issues of child marriage, education and most importantly providing a platform to give voice to these women. Most of the women suffer all their life under the pressure of family and society so it's very important to 'break the silence' about some of the important issues. I chose photography as a medium, as pictures touch us deep; they stir emotions and feelings to do something about it. And that's what my intention is to make a change through visual impacting images.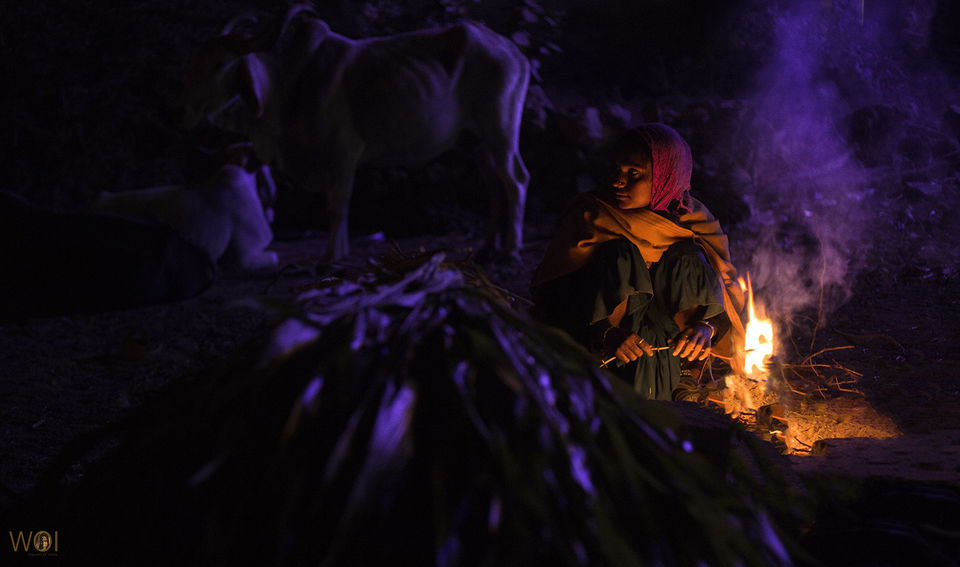 What kind of stories do you intend to cover under this project?
I want to cover stories of women, which are not seen in our social circle and social media. These stories are not being written enough by mainstream media and yet they're equally important. The intention is bring awareness among the people who are privileged and have access to education, Internet and other medium to help those who are under privileged.
While all the stories wouldn't be about struggle to survive, but also of celebration of life and culture. Inspiring stories can change one's life; it has changed mine to an extent. I bring the stories of common women in the hope that it can inspire others.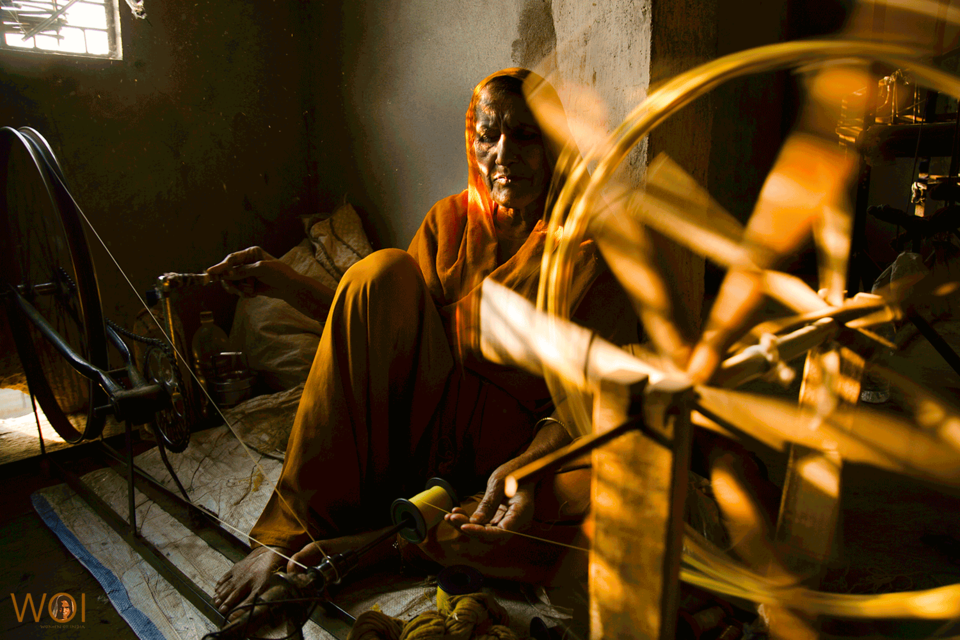 Which destinations do you plan to cover?
My intention is to cover the length and breadth of India and specially the remote areas. These places are not so easily accessible; hence the stories never come out in the mainstream media. However stories are everywhere, all around us. It could just be in the backyard of your home and I have been following one as well.
I started with the stories of women from Gujarat and Madhya Pradesh -salt workers, nomadic tribes, Koli communities and more. However there is no fixed plan to cover any specific destination, it depends upon the stories I connect with, those that resonate with me for reasons I sometimes don't understand.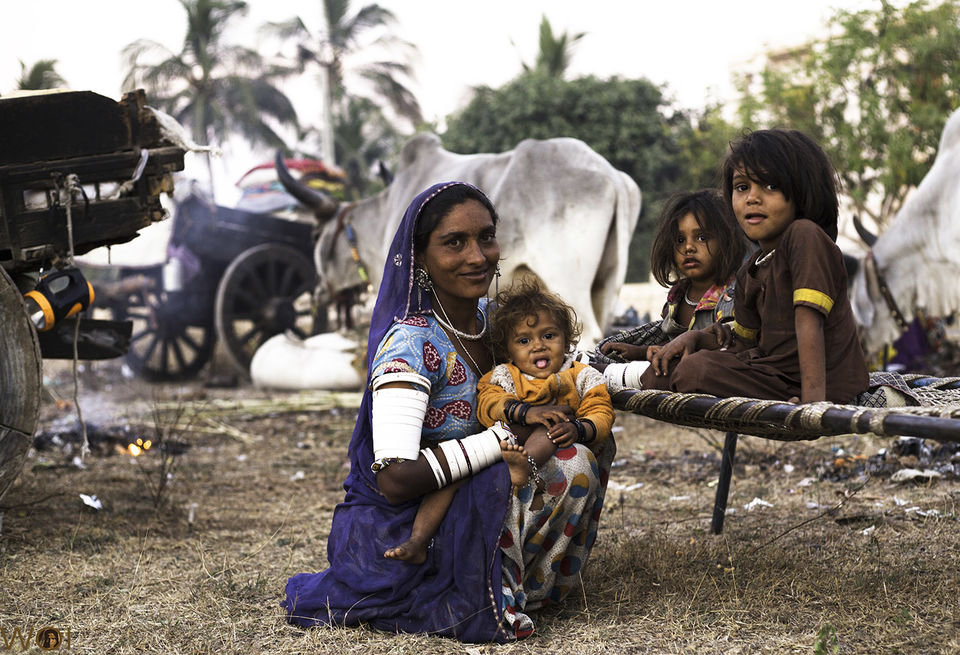 Share with us one special story in this project that is closest to your heart.
I often get emotionally connected to the subjects I choose to shoot. Bharti, a 12 year girl met me in the salt pans of Mithapur, she has never been to a school. And not just her, there were many other children around her who had never been to a school. My first thought after meeting Bharti was, that since her parents were coming to work they might not want to leave their children behind at home, and hence she would just be a spectator to the activities around her. But to my surprise, Bharti joined the work along with other adults on the salt plant after a while. I saw her lifting the heavy pans full of salt, which were way too heavy for her thin arms. Her repeated movements of lifting salt and filling the tractors were fast, painful and yet she was smiling when our eyes met.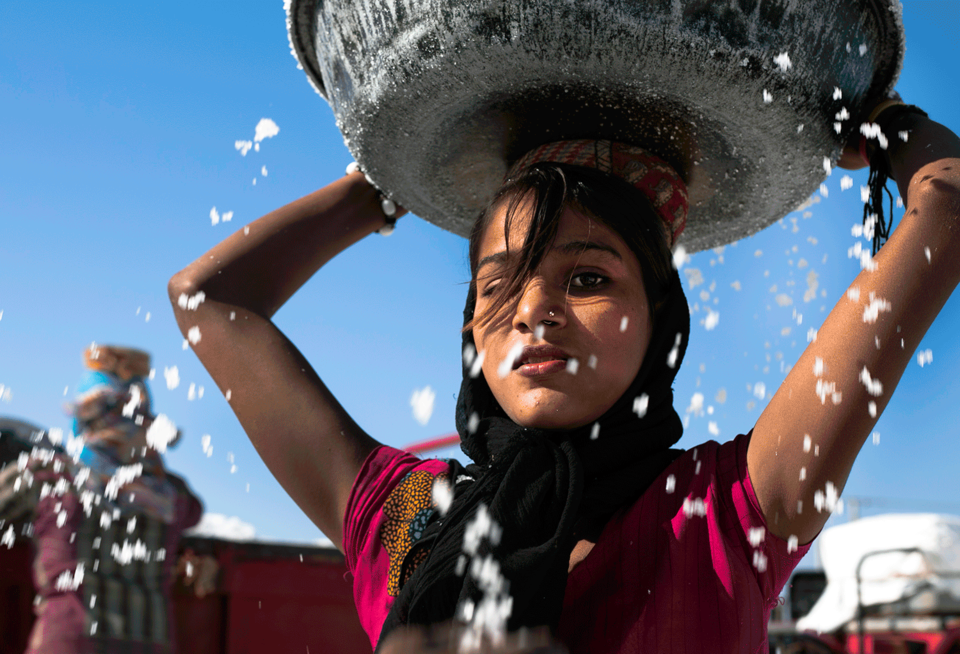 Bharthi is a beautiful girl in all possible ways, and I was thinking she could become anything in her life. But I knew somehow that her future lies somewhere here in these saltpans. She played with my camera to take pictures and she was indeed so enthusiastic to learn it. And I hope such people should be given at least one opportunity to escape their harsh fate.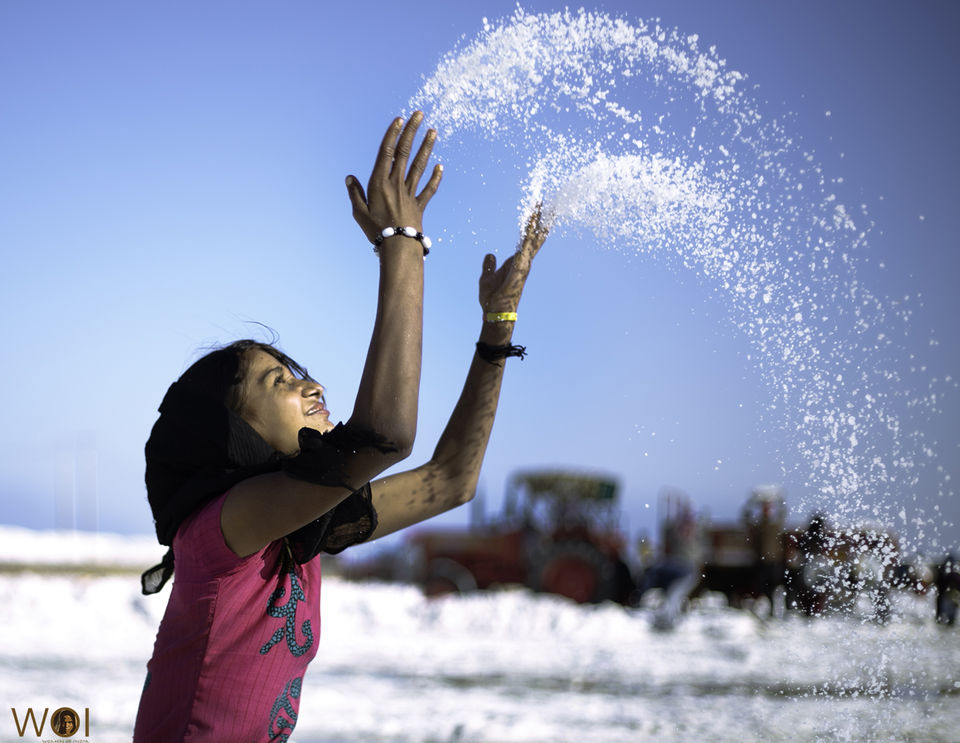 What has been your secret to discovering stories on the spot?
The secret is to communicate, to be real and connect to people, don't treat them as mere subjects of your photography. Allow them to talk about themselves, share things about your own life and it doesn't happen over a few hours. While photographing them, I almost become a part of their lives and in turn, they become a part of mine. We often share a tea or even a meal or two and laugh together on silly things. I have been fortunate that they accept me easily and treat me with respect. Not even once I felt unsafe, people are generally good and respectful towards your work.
And If I meet someone interesting I follow his or her story for a few days. So there is no easy way or quicker way to do it, if you want to do it right.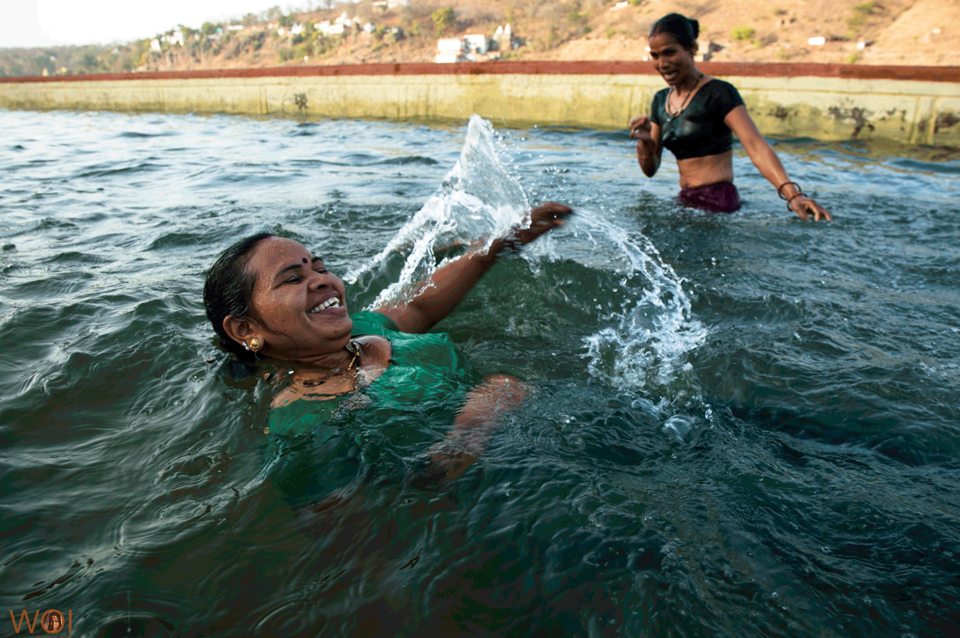 What made you choose strong women-centric stories as a focus of this project?
I feel connected to women; I feel a deep sense of empathy towards them. I grew up in a small town and have been working in different metropolitan cities in India and abroad. I have seen both the extremes of a woman's life. The struggle to live their life on their own terms starts from within their families and permeates to every aspect of their existence in our society. While women play such an important role in the whole structure of our society, they don't have equal opportunities.
As a female traveller and photographer, what would you like to advise women photographers?
To me Photography is an art form about how I feel and how I express it. It is more of my own personal journey and my own personal story, which I express through my pictures. We all have high and low points in life and a few phases of life, which, compel us to tell those stories, and this is what I am trying to do under this project.
Being women, at times it's easier for us to get an access to people's life particularly women and children. And the rest is about learning the technical nuisances, which come with practice and experience over the years. The important thing is to learn the life skills gradually to travel solo, drive a vehicle; may be writing and photography too, which would allow more freedom, independence, as we need that a lot in photography. I strongly believe in the idea of traveling with a purpose.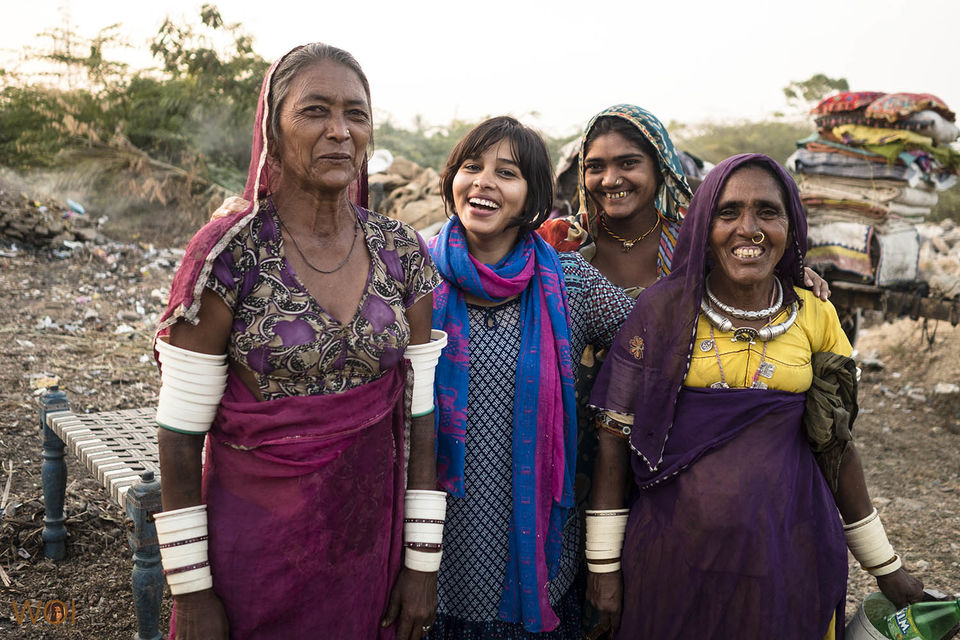 It's a joy to discover, places, people and their stories. But Deepti's journey is towards a greater good where she has found a way to give back to the communities that are a part of a diverse social system we live in.
Frequent Searches Leading To This Page:-
deepti asthana photography, deepti asthana instagram, deepti asthana attorney, deepti asthana lawyer