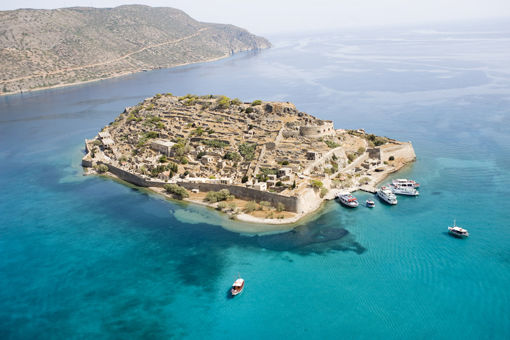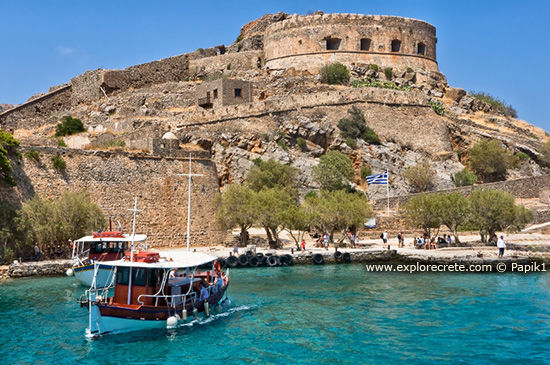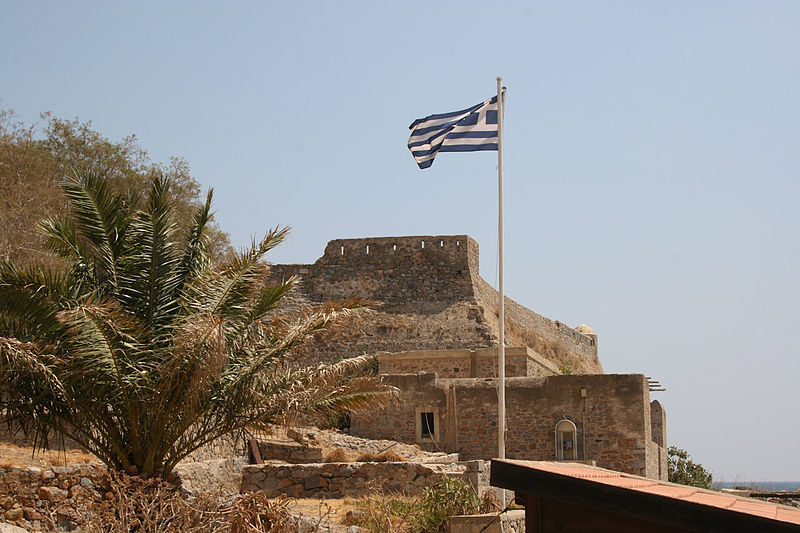 The historical adventure is spellbinding through the islet of Spinalonga that is located in the Gulf of Elounda in northern Crete. Originally it was a part of Crete near the Spinalonga peninsula. But it was later carved out of the coast of Crete by the Venetians for the defense purposes of buidling a fort.
Steeped in history Spinslonga, in Crete has had a varied existence. Around 1204, the time of the Fourth Crusade, Constantinople fell into the hands of the Crusader. Crete was sold to the Venetians. Spinalonga remains an example of such times.
It was fortified by the Venetians in the 16th century and can be easily accessed from the ports of Aghios Nikolaos, Elounda and Plaka. Built in 1579, it remained a Venetian bastion fortress till 1715 when it was lost to the Ottomans. It remains one of the finest examples of preserved fortresses along with its ramparts in Crete.
Despite its dubious past of being a leper colony between 1903- 1957, it attracts scores of visitors akin to 200000 per year. Spinalonga had two entrances at the time of its being a leper's colony. One was called 'Dante's Hell" since people did not know what awaited them at the other side of the gates. However, they were given immediate medical treatment and social welfare once on the other side.
Spinalonga today is an uninhabited island with scores of tourist boats going to and fro from it. It caters mainly to the day tourist. It can be easily reached from Elounda (15 min) and Agios Nikolaos (60 min) by boat.
This small islet had been the site of various invasions from the ancient historic to till the last world war. What never fails to astound is that the ramparts still remain. For the imaginative traveler Spinalonga bespeaks of the days of war and intrigue. For one who revels in architecture, the fort is a wonder of ancient and modern architecture, In all, its not a place to be missed in the itinerary of a traveler through Crete.