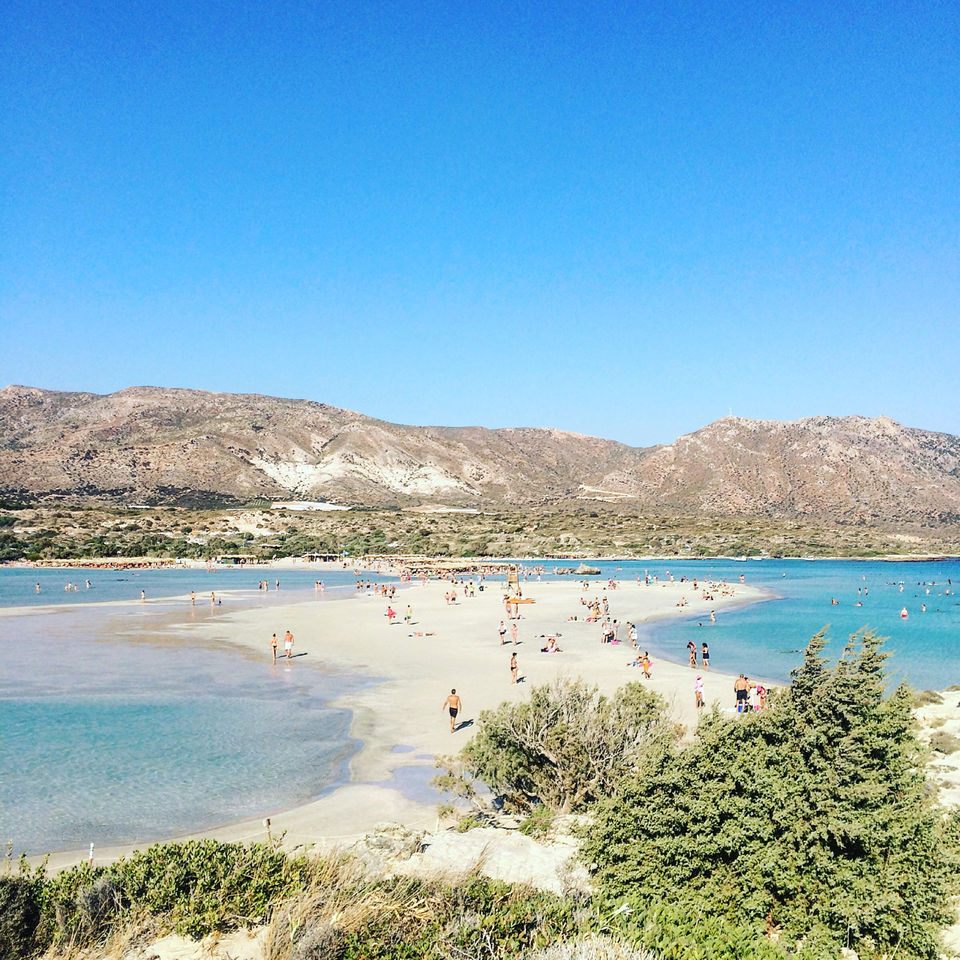 It's not easy to get there. The road is curvy and if you are coming from Chania, the trip can be tough. However it's worth every km... this is the most beautiful beach in Crete, definitely.
We arrived and the beach was completely crowded because this natural gem is one of the biggest attractions of the island and, in the summer, the beach becomes clogged with hundreds of umbrellas and lounge chairs.
You can find a few places to eat, but there were infinite queues in every single one. For that reason we decided to pick the car and go back to a restaurant a few kilometers away.
As our Airbnb host told us, at 4pm the buses started leaving and we came back to the beach to admire the harmony between the pink-white sand and the turquoise waters.
The Elafonisi islet is connected by a thin sandy isthmus which creates an amazing double beach and it's easy to reach the islet as the water is only knee-deep.
As advised, and because there were still lots of people, we passed through the water, and passed the dunes, where we would find a much calmer place to enjoy this magical dreamscape.
From the dunes we have a mind blowing view to the beaches, mountains and sea.
The entire area is part of an environmental protection program.
We stayed until the sunset. The beach was almost empty and I still feel the same emotion every time I think about it.
It's magic, seat and watch the rainbow, as the water swirls across the sand, and millions of colors arise to the surface.
Our planet is perfect. Every time I want to be in an inspiring place I just close my eyes and think about those hours in Elafonisi.