When we first started talking about an island trip for our honeymoon, I knew I wanted to go to Santorini. The cliff-side picturesque photos of white and blue that I had seen in travel magazines stayed etched in memory for the longest time. But, we had 2 weeks to spare for the trip and hence started looking around in the area to see if we can cover more Greek islands than one. When looking at the map of the Mediterranean sea, we couldn't help but notice the biggest Greek island called Crete. The number of bewitching beaches and a starkly varied terrain was enough for us to decide to spend 10 days exploring this island and 4 days relaxing in Santorini.
Chania:
We started off our trip on the island of Crete in Chania and this town had a great mix of old Venetian/Turkish buildings, churches, museums and craft shops, and add to it narrow shopping streets and waterfront restaurants/cafes.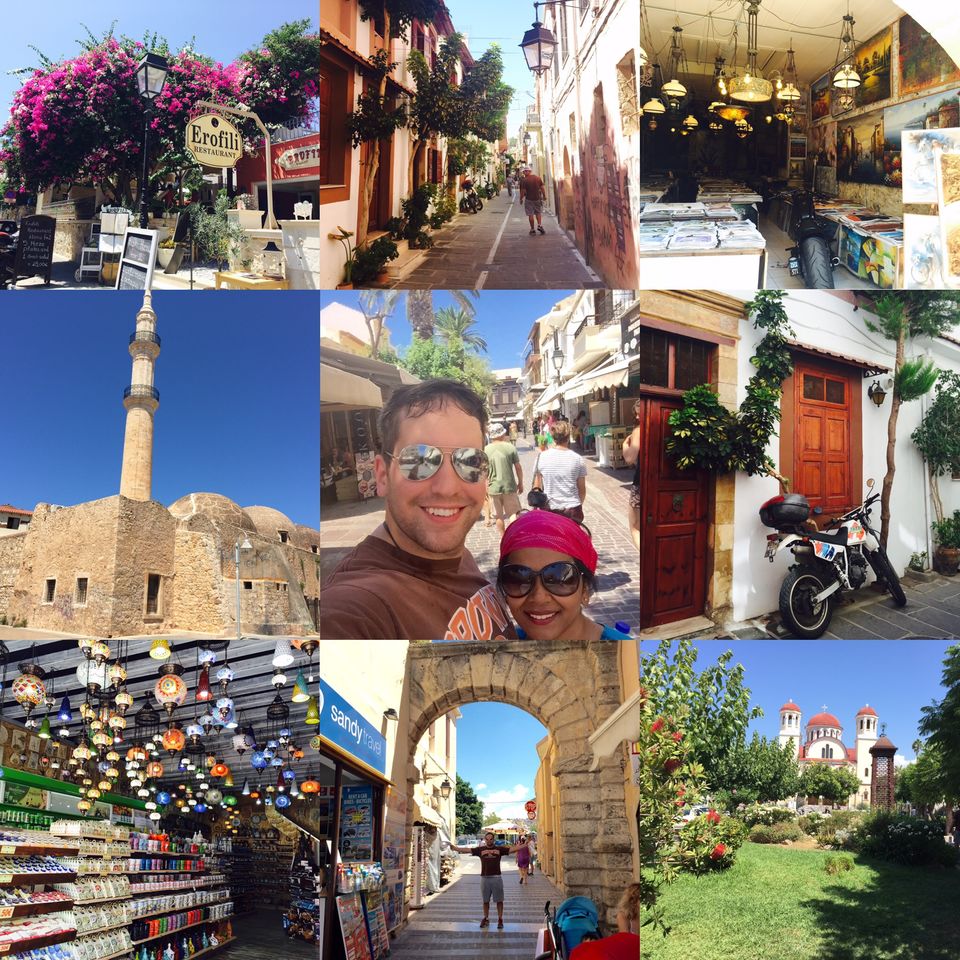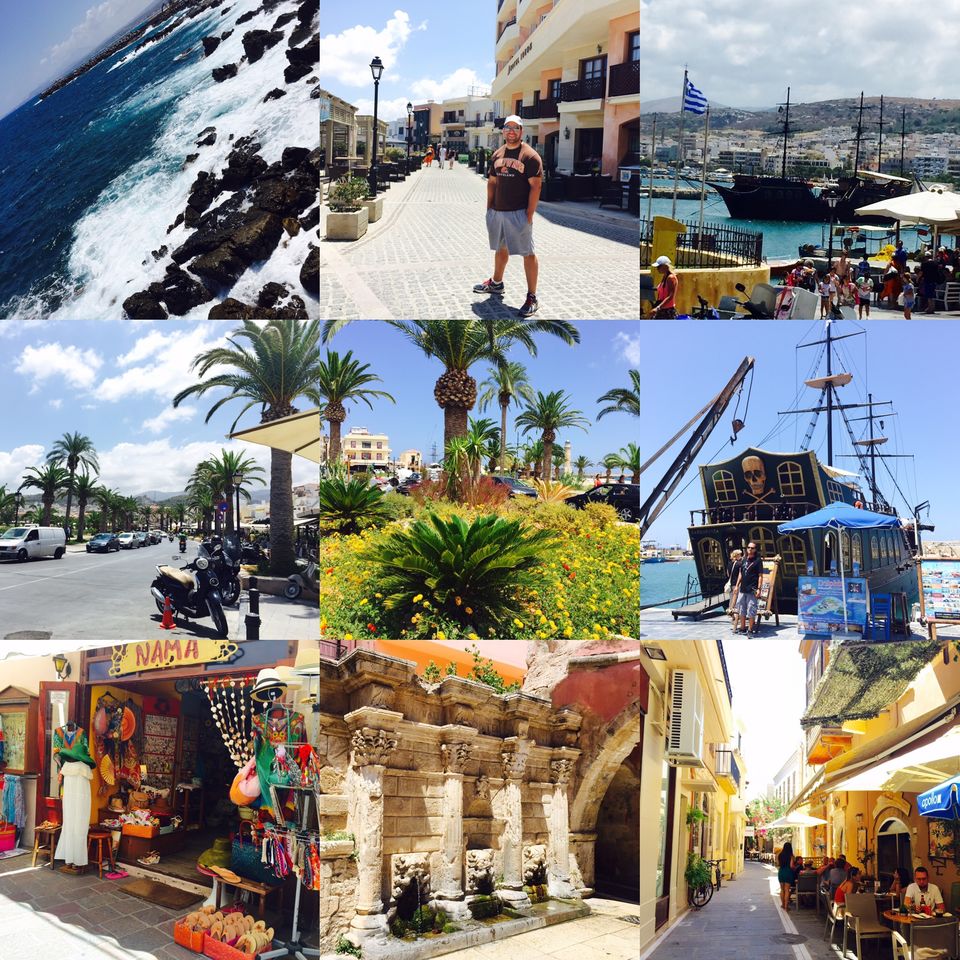 Elafonissi Beach:
This beach was nothing short of a paradise with white and pink sands. And, what matched it was the landscape we got to see during the drive to the beach from Chania.
Samaria Gorge:
If there is one thing you do when visiting Crete, you must hike the Samaria Gorge. There are certain epic hikes throughout the world, and the hike through Samaria Gorge National Park is one of them. At 16 kilometers, Samaria Gorge is one of the longest gorges in Europe (some sources say the longest, others the second longest), and provides stunning views all day long. Thanks to my husband, we did it! Our hike was over 6 hours long, and not to mention through a rocky terrain, at the end of which we felt ACCOMPLISHED!
Stavros Beach:
After the long hike, we decided to treat our sore calves to some emerald shores close by. Make it a point to try out the savory Mama's goat curry in the restaurant opposite the gold coast.
Rethymno:
This town has the vibe of a big city, but with an old world charm. It is built by a long, sandy beach that is more than 20 km long. We treated ourselves to a Greek massage and it was probably the best I have ever had. I couldn't have asked for a better 30th birthday there!
Agios Nikolaos:
This town is a chic harbor side, that tumbles down the hillsides to the shores. It has a colorful blend of bars and upscale apparel shops, counterbalanced by traditional restaurants and earthy cafes. Both elements left us mesmerized for sure! By night, this town really comes into own, highlighted by the glitz of its nightlife.
The best part was chancing upon an Indian restaurant (the only one on the island) called L'India that whipped up some delicious Indian cuisine with a French twist.
Cretan Olive Oil Farm:
This farm that we explored was not known just for their Greek Olive Oil, but also pottery, bee-keeping, sun-dried tomatoes, herbs and ouzo. The best part was their varied mix of marmalades - do not forget to try them!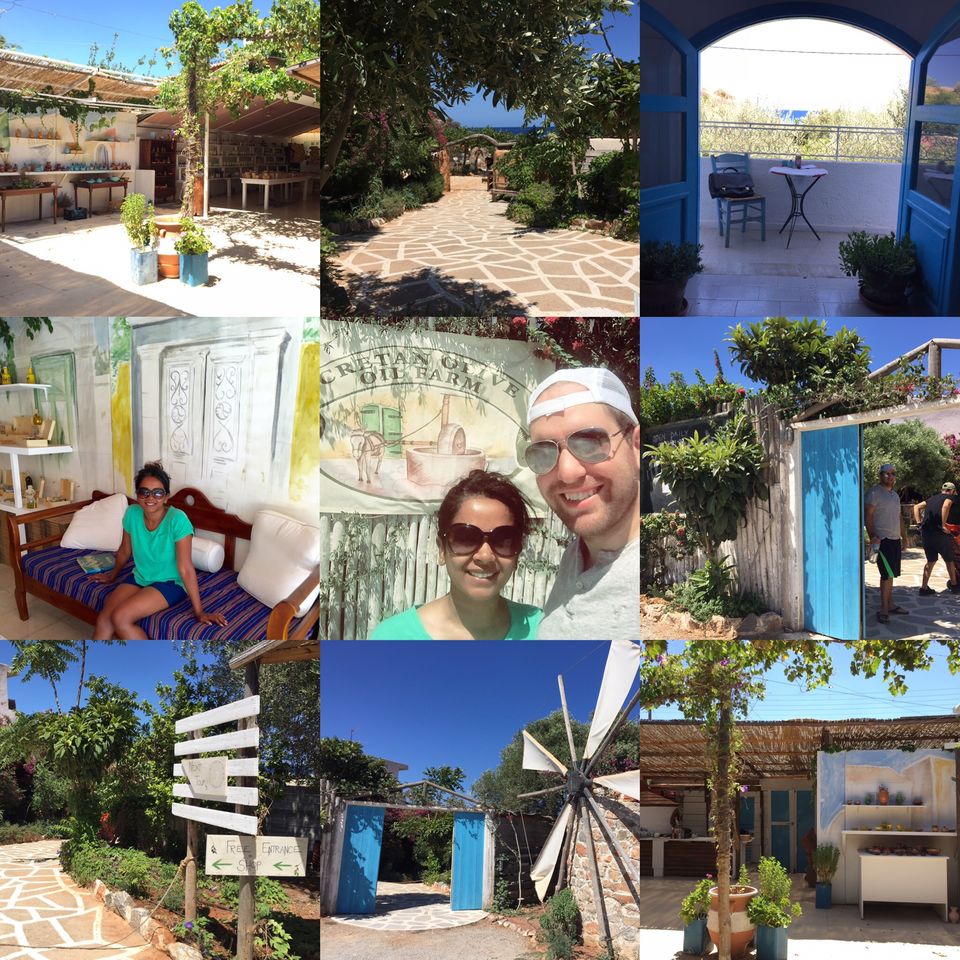 The Palace of Knossos:
The island of Crete was the center of the earliest known civilization of Europe, the Minoan civilization. What enticed us is that the palace dates back to 1900 BC and is a complex maze of living spaces, religious places, store rooms and workrooms, showcasing the magnificent amount of work that went into excavation and restoration.
SANTORINI:
And, we arrived! We got one of the best spots on the island - a private villa on the cliff-side of Oia, which is famous for its breathtaking sunsets! People would line up for hours before sunset on the cliff-tops to get views of the sunsets, but we got lucky with our very own, private sunset views. This island exceeded my expectations and was undeniably our favorite part of the trip. I will let the pictures do the talking, but let me tell you that no shot does justice to the beauty of what we experienced! If you haven't already, promise yourselves that you will wake up in Santorini some day!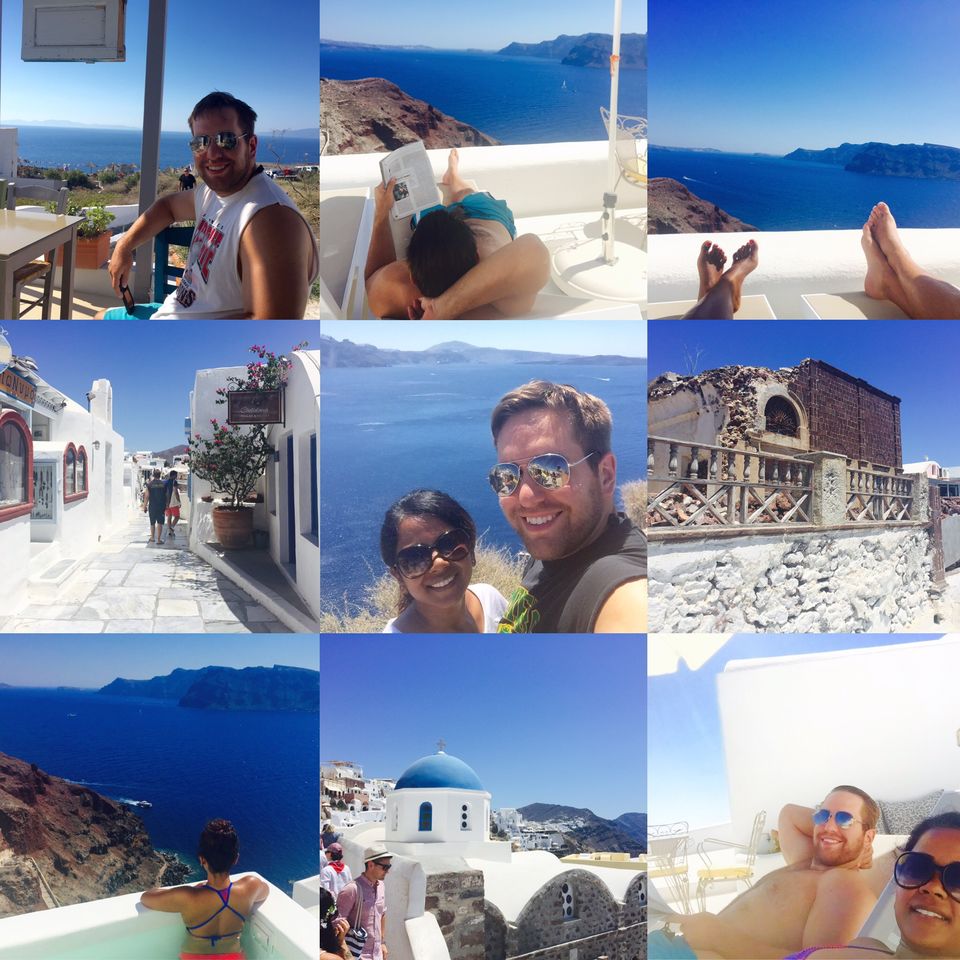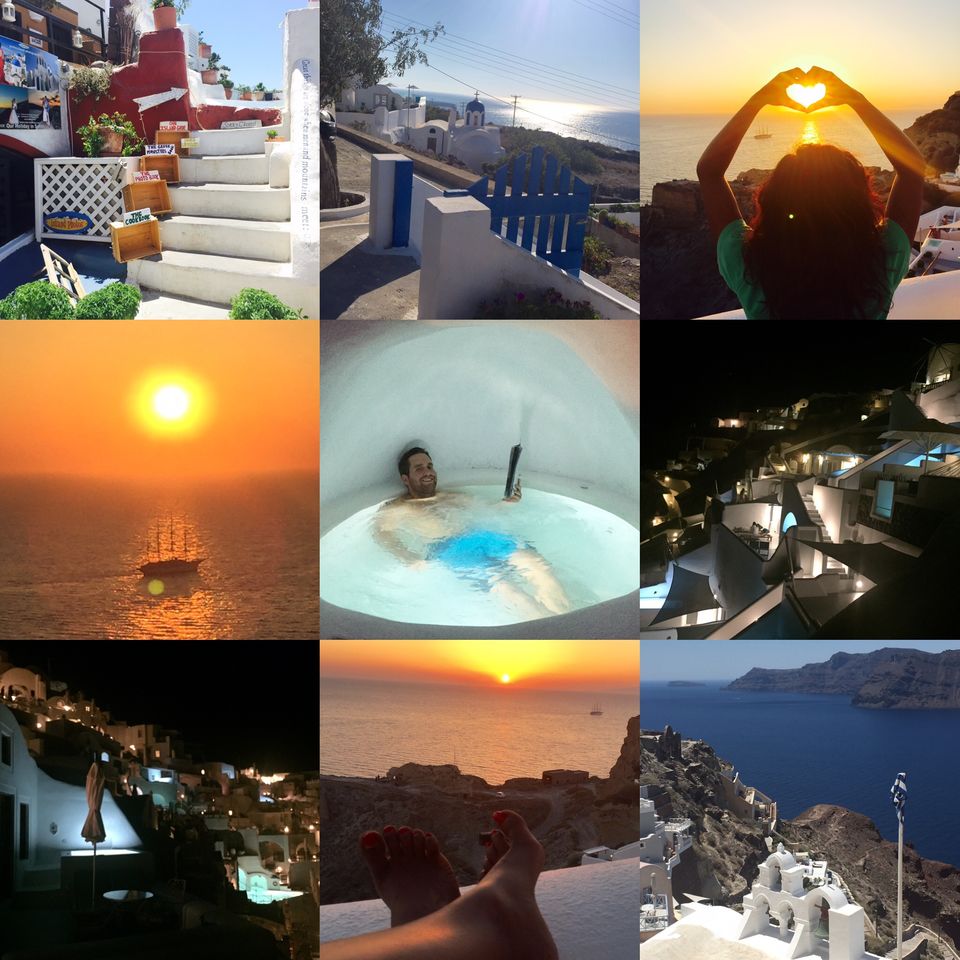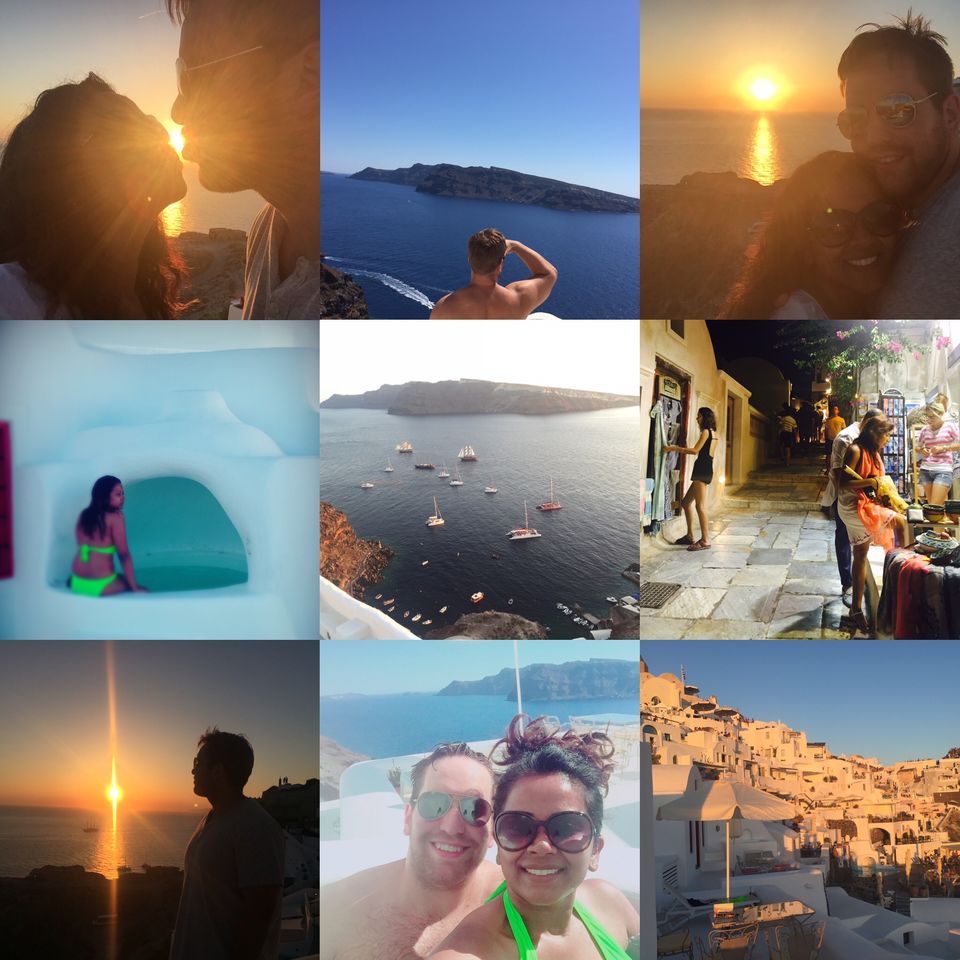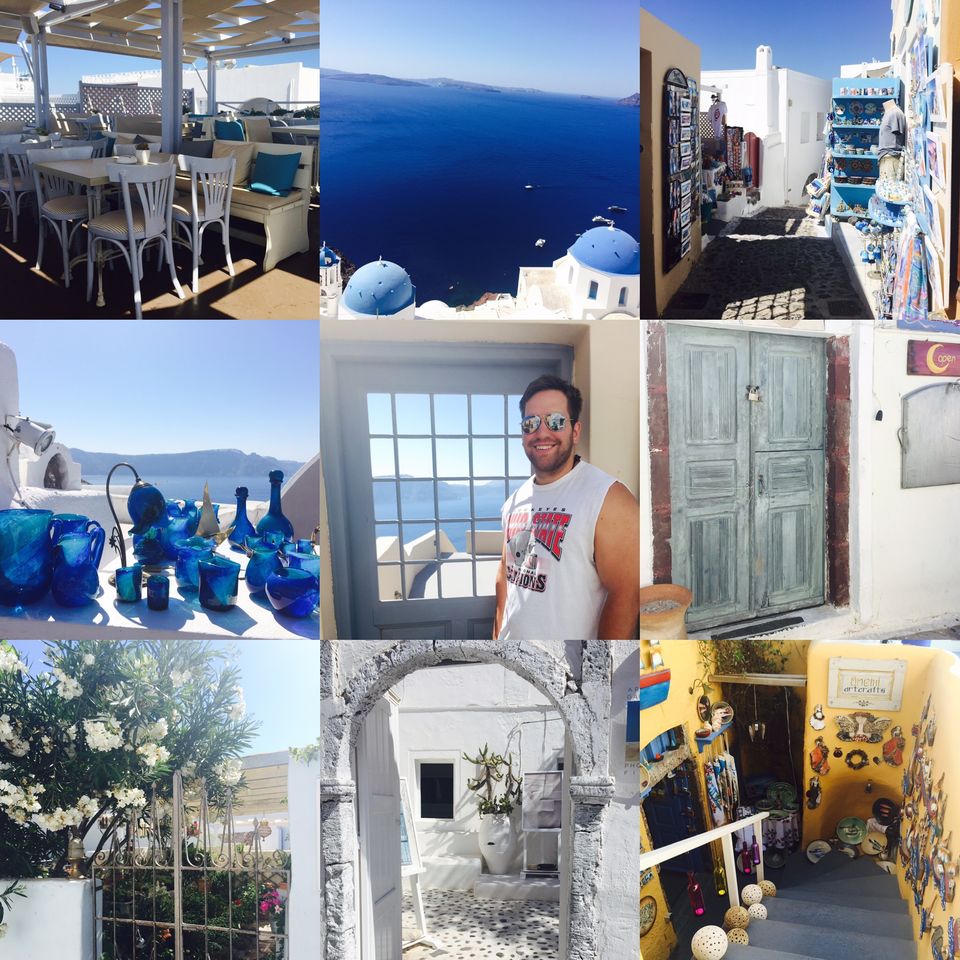 Finally, an ode to our Greek dining experiences: