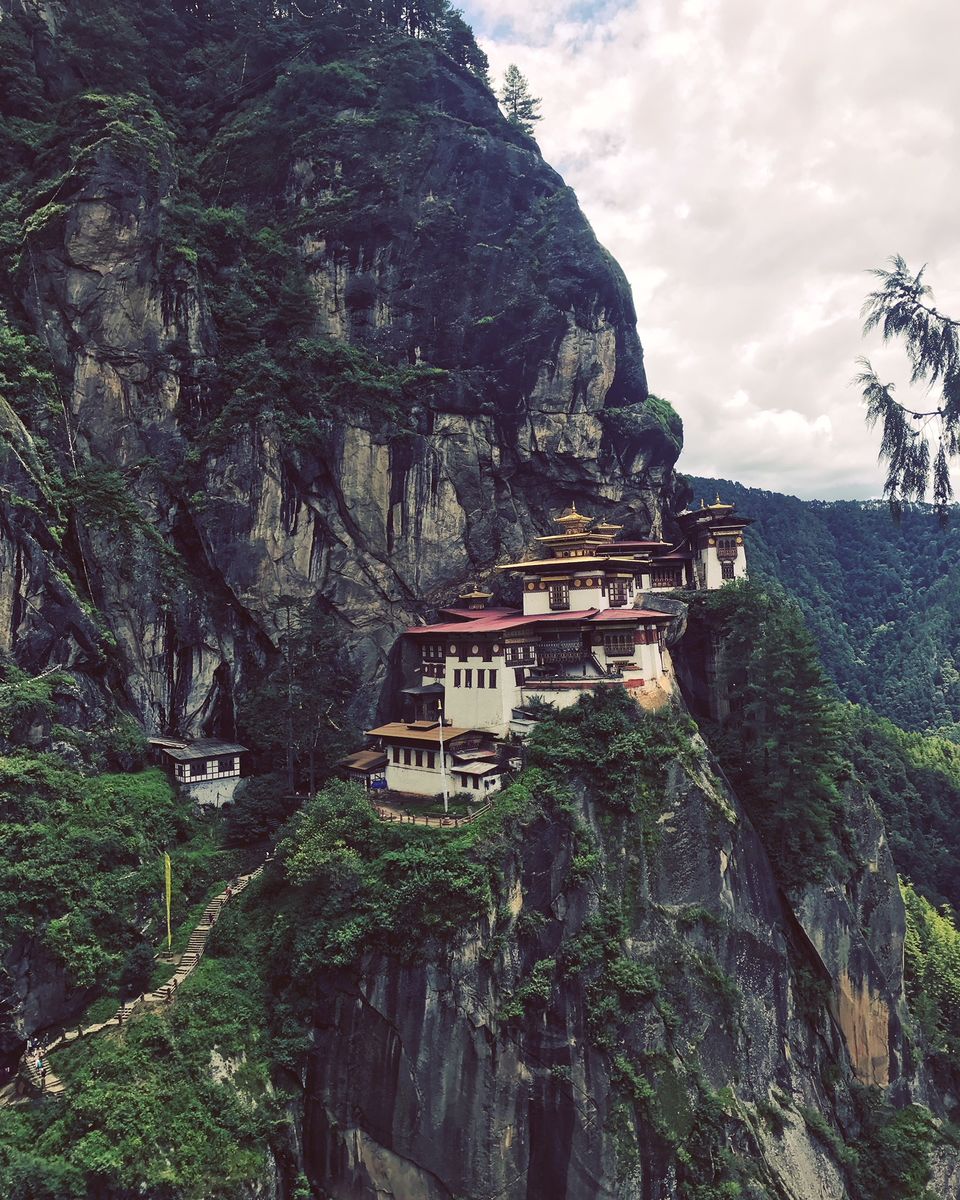 Why Paro Taktsang or Tiger Trek?
Paro Taktsang also known as the Tiger's Nest is a prominent Himalayan Buddhist sacred site and the temple complex is located in the cliffside of the upper Paro valley in Bhutan.
A temple complex was first built in 1692, around the Taktsang Senge Samdup cave where Guru Padmasambhava is said to have meditated for three years, three months, three weeks, three days and three hours in the 8th century. Padmasambhava is credited with introducing Buddhism to Bhutan and is the tutelary deity of the country. Today, Paro Taktsang is the best known of the thirteen taktsang or "tiger lair" caves in which he meditated.
There are lot of legends associated with this iconic site. According to the legend related to this Taktsang (which in Tibetan language is spelled stag tshang), which literally means "Tiger's lair", it is believed that Padmasambhava (Guru Rinpoche) flew to this location from Kurtoe Singye Dzong on the back of a tigress from Khenpajong.
The Taktsang Palphug Monastery is one of the most famous touristic destinations of the country and the cultural icon of Bhutan.
Source: wikepedia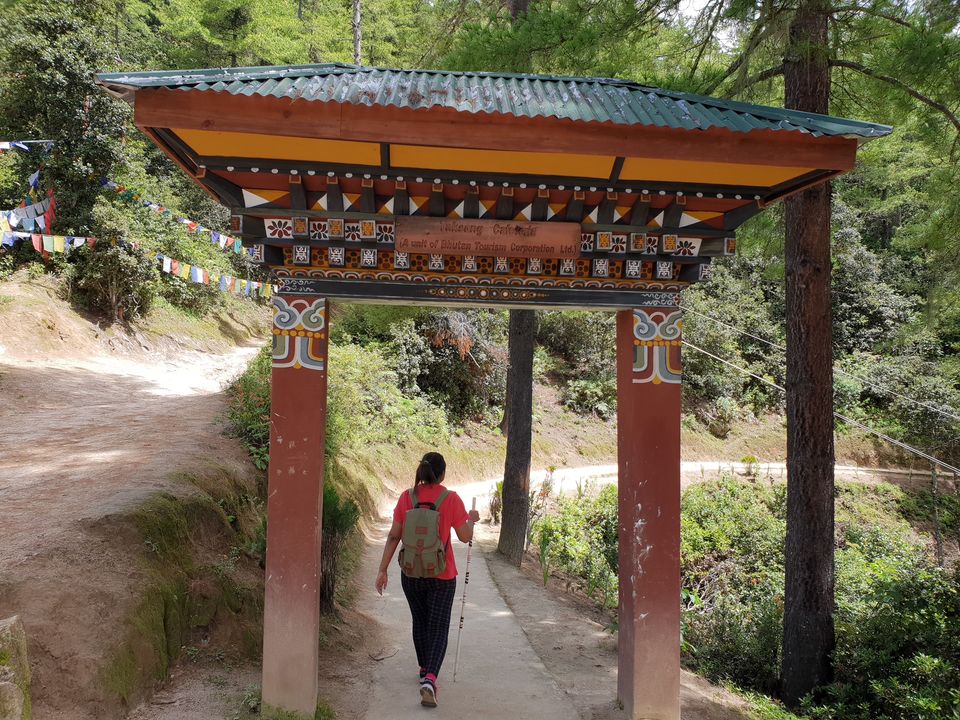 Starting Trekking to Tiger Nest:
We reached Paro a day earlier and settled ourselves for the next day early start. Our hotel was 20 mins away from the base and took 20 minutes for the driver to drop us. Take an entry ticket (Rs 500/ 500 nu) per person. You can also rent a walking stick at Rs 50 which will help you during descent. Since, most of the tourists come with guides and tours, they may not be aware of this ticket.
We did it without guide - and this was quite easy as the trail is well marked and have quite a few people walking on it.
Start at 7:30 am, earlier the better. We took 4 hours to climb up and 2 to come down and used the evening to relax in the city. You will not get taxis from the base post completion of the trek-hence, you will have to book the taxi for 6 hours who will wait for you at the base to finish the trek and then will leave you to your hotel or city.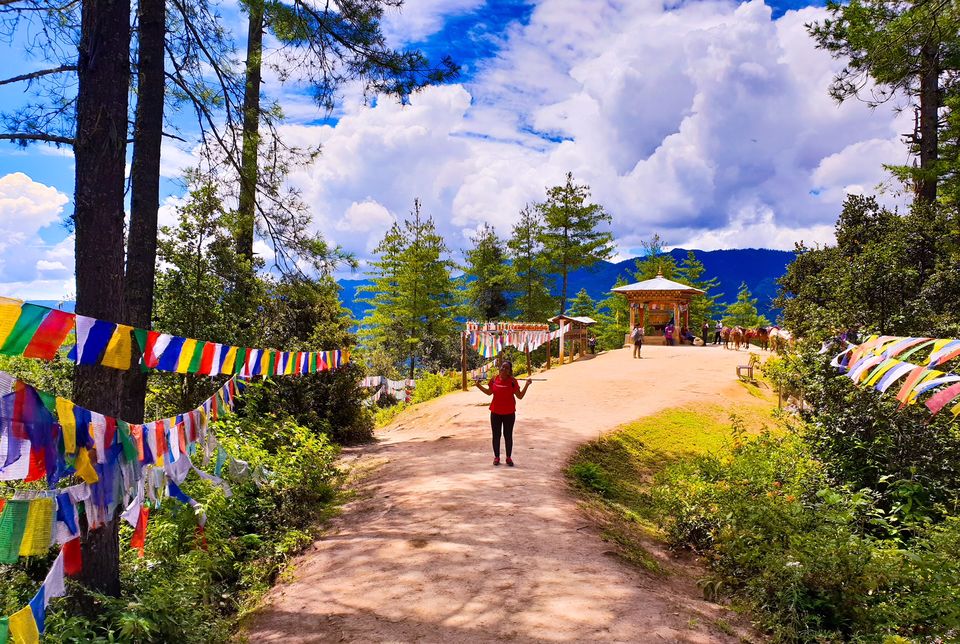 The highlight would be the amazing scenic views, dotted with prayer flags, giant prayer wheel and lot of steep twists and turns.
There is a cafeteria halfway where you can sit and relax before you again start the climb.
During the trek:
Almost everybody has this one question- how tough it is for people who are not into treks and hikes. Now we were 3 people trekking with very different strengths, my guy friend found it easy and was walking ahead with great speed and only stopped to wait for us.
Another of my friend's shoe sole came off when we started the trek and she still decided to brave it and did it with broken sole shoe. This is one reason it took us 4 hours. I gym irregularly, have done treks like Triund and kheerganga and am an asthmatic- still went ahead and completed this like i do every trek- cribbing about why I am doing this to myself!!
So, if we can do it- you guys can do too! Do it at your own speed. It is worth it. There are also ponies that take you up till cafeteria, halfway and takes Rs 700. They don't get you down. I would say, avoid them and walk on your own legs as sitting on animals anyways is risky especially when the trek is this steep.
After Trek:
After turns, there are around 700 steps which almost killed me. This was the toughest part- but during this, you see some amazing views, ice cold gushing waterfall and finally the monastery.
When we finally reached the monastery, we had to deposit our cameras, bags and phones. I was told to cover up and hence, wore a jacket. Please take a jacket along with you in case you are wearing half sleeves.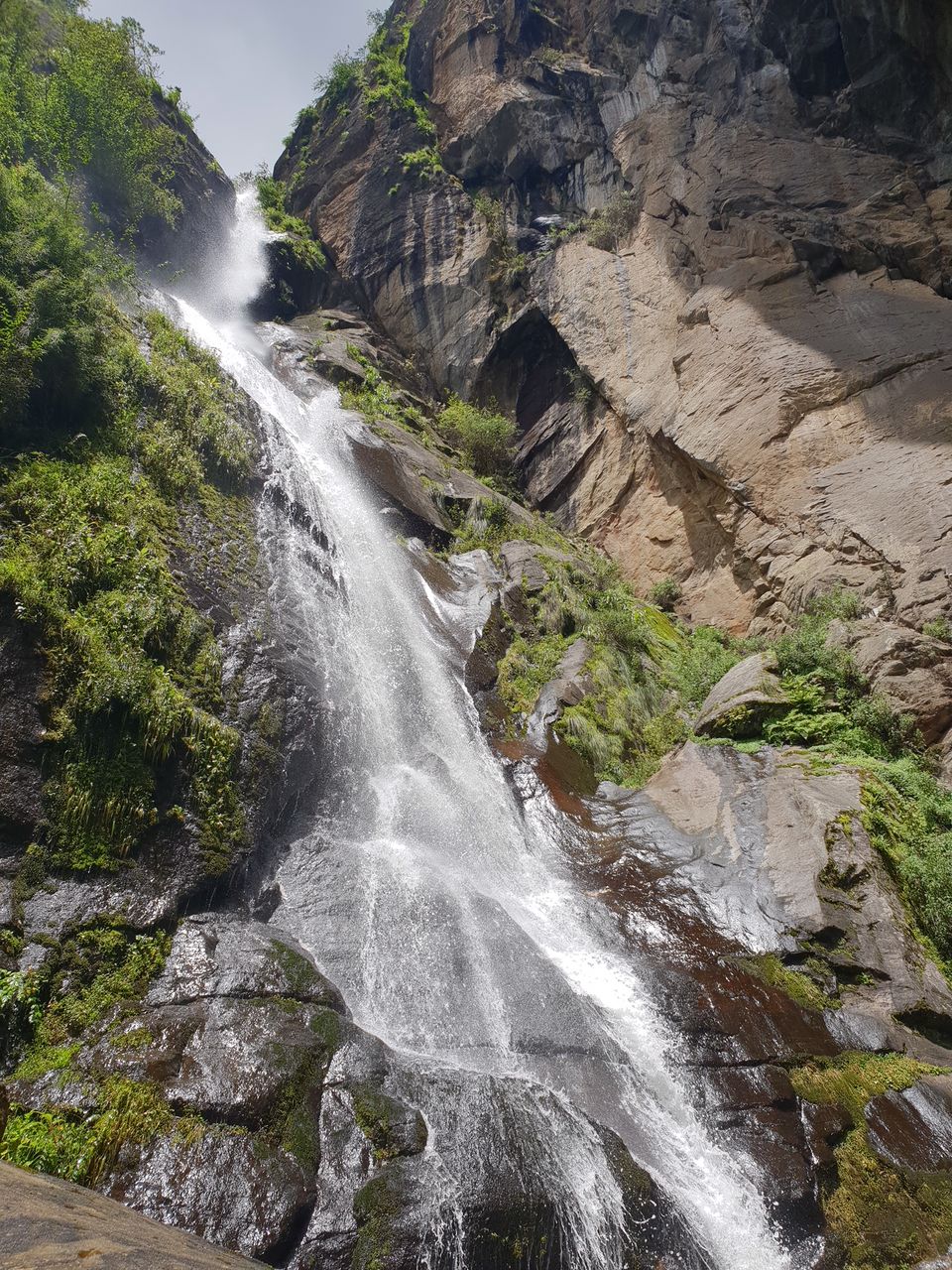 We did this trek in Sep, which meant it was very humid. Carry bottles of water and I say fruits. They are better then any energy bar.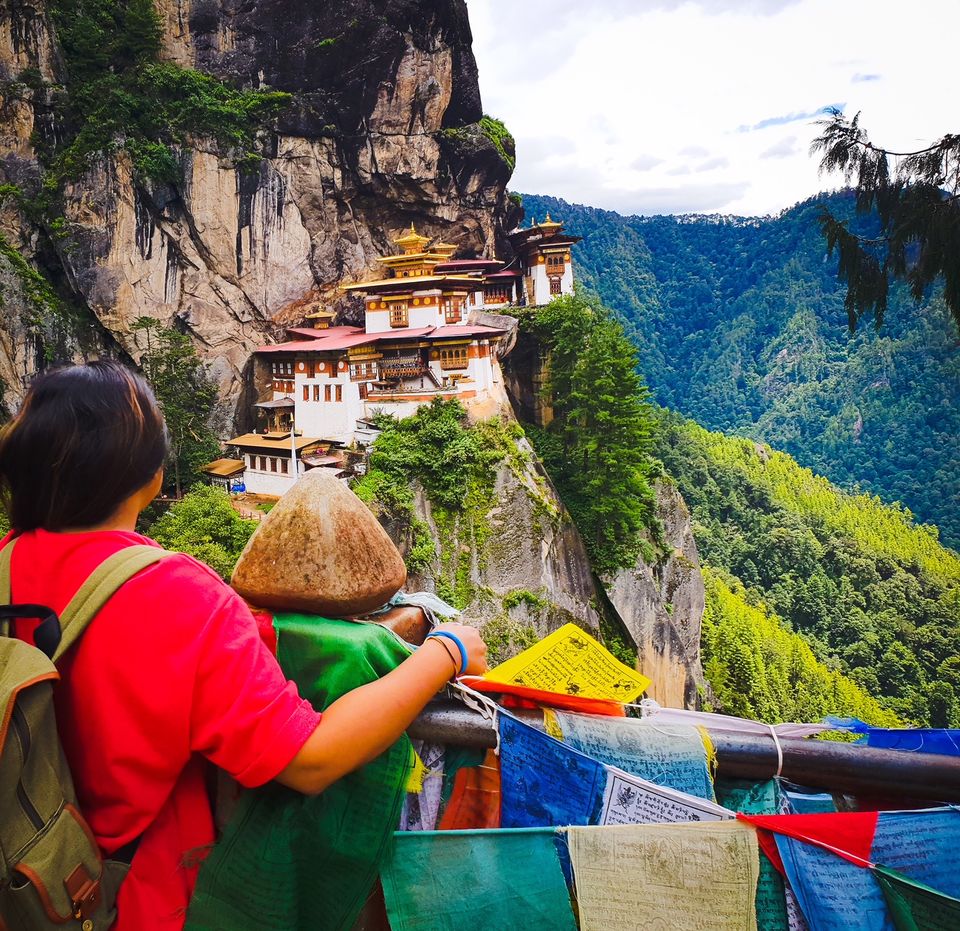 This temple is laden with legends and is amazing to see how can be built and maintained with harmony of nature. When we entered and prayed, the monks there told us, "All your wishes will come true here". There is some spiritual power to be felt and remembered here.
For Indians, being the neighboring country, it is very easy to travel to Bhutan and experience it. Unlike other nationalities, we are not expected to sign up for tours and guides worth 250$. This is one reason, tourism here is quite controlled and this place has not become like any other backpacker destination.
For a complete itinerary to Bhutan, you may check out the Road trip: India to Bhutan, under Rs 25000
I hope this was helpful. Ask me questions in case you have any.