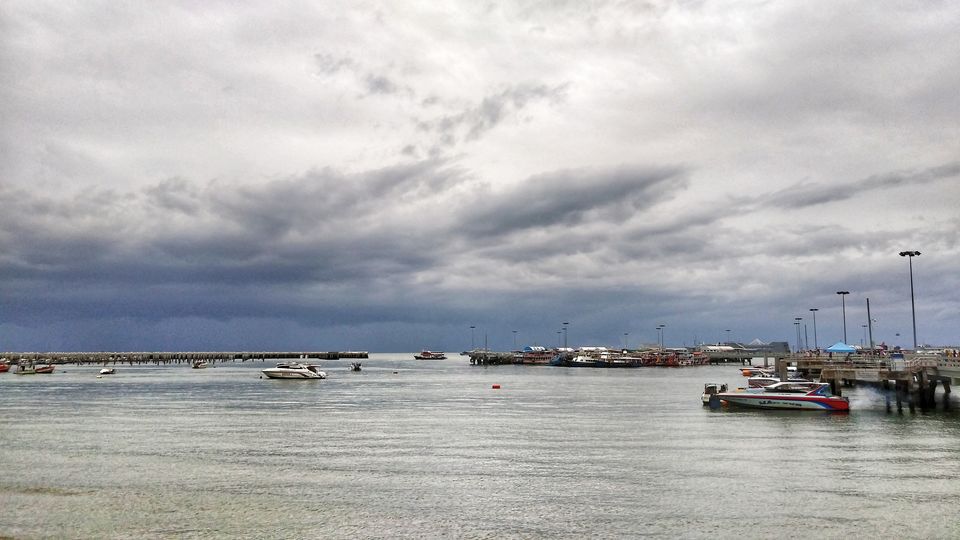 Have you ever wished to walk under a sea amidst corals and fishes? Have you ever wished to surf on crystal clear water of a white sand island beach? Have you ever wished to savour lip-smacking fresh sea food sipping amazing booze? I know your answer must be a big YES! that's why this post will take you to Koh Larn, commonly called as Coral Island, located off the coast of Pattaya, Thailand.
Situated just a 30 mins scenic ferry ride from Pattaya pier, Koh Larn is particularly famous for it's white-sand, clear-water beaches in contrast to mucky water of Pattaya's beaches. Due to presence of corals and diverse sea life, this coral island is perfect place to enjoy beaches and under-sea activities like sea walk and scuba diving.
When should you go to Koh Larn ?
Beaches are something, one can visit round-the-year to experience a different aspect to it every-time. However, if you want to avoid yourself from getting burned in sun, then best months to visit are from November to February otherwise March to August is also a good time to indulge in beach activities. Rains may drench your day if planned in September and October. Clouds were in our favor when I visited in September. Those kept playing hide and seek with Sun without raining, keeping the weather pleasant.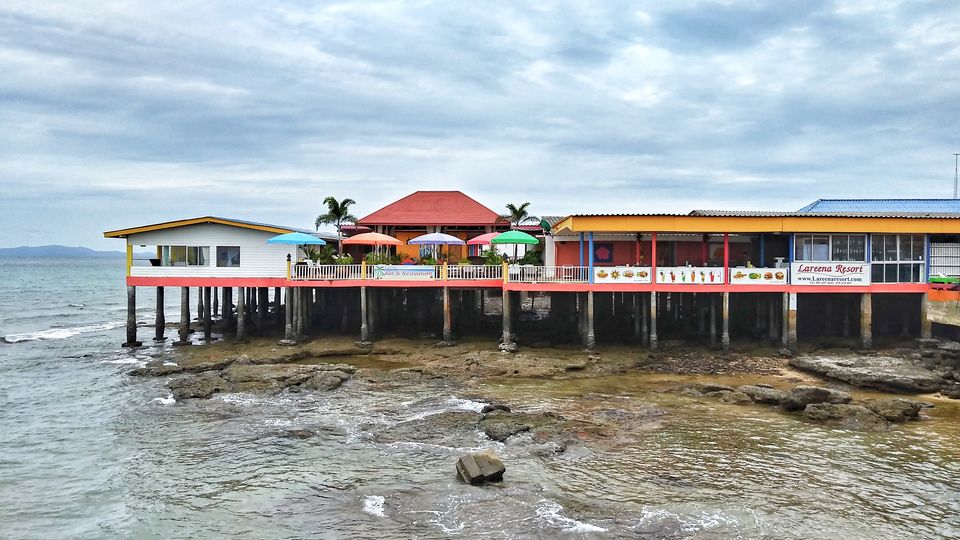 How to reach Koh Larn ?
When I checked online, there were various tour packages to Koh-Larn costing good amount of money making me wonder if the trip to Coral Island can be conveniently done on my own or not. Ultimately, I decided to do it my own way which later turned out to amazingly economical and effortless.
You too can do the same by taking a Ferry ride from Bali Hai Pier of Pattaya to either of Naban and Tawaen beach port of Koh Larn in just 30-40 mins.
Understanding Geography of Koh Larn !
Koh Larn is a beautiful small island with tiny mountains and six main beaches along-with few smaller ones. The most popular and crowded are Tawaen and Samae beach, while Tien and Nual beach being serene and quaint. One full day is pretty enough to explore Koh-Larn if started early from Pattaya like me. However, you can also stay overnight in many accommodations at the Island, specifically near Naban Port which is most inhabited area of Coral Island.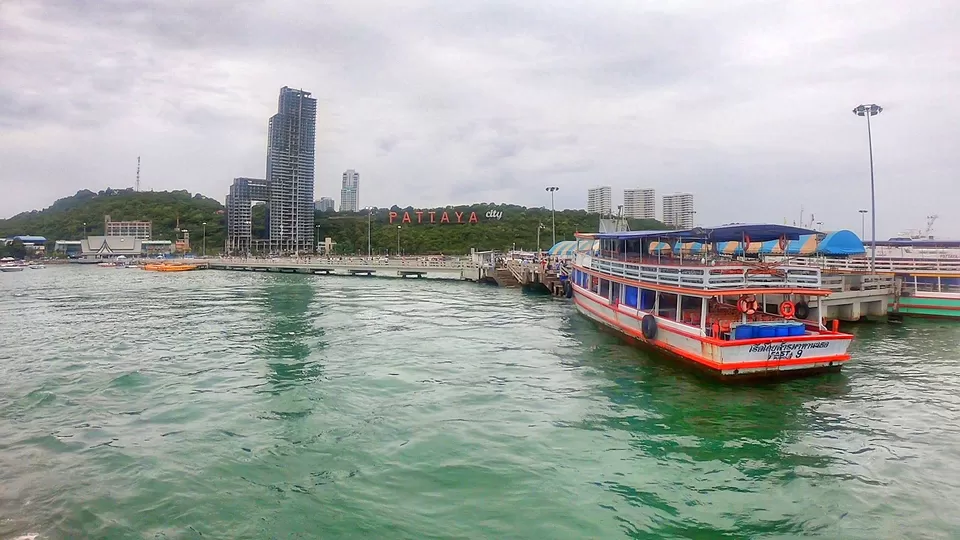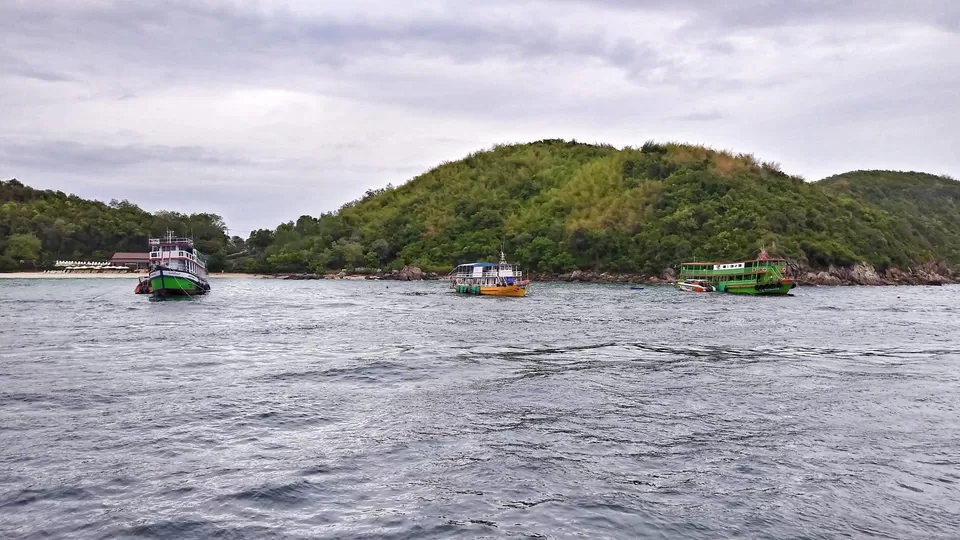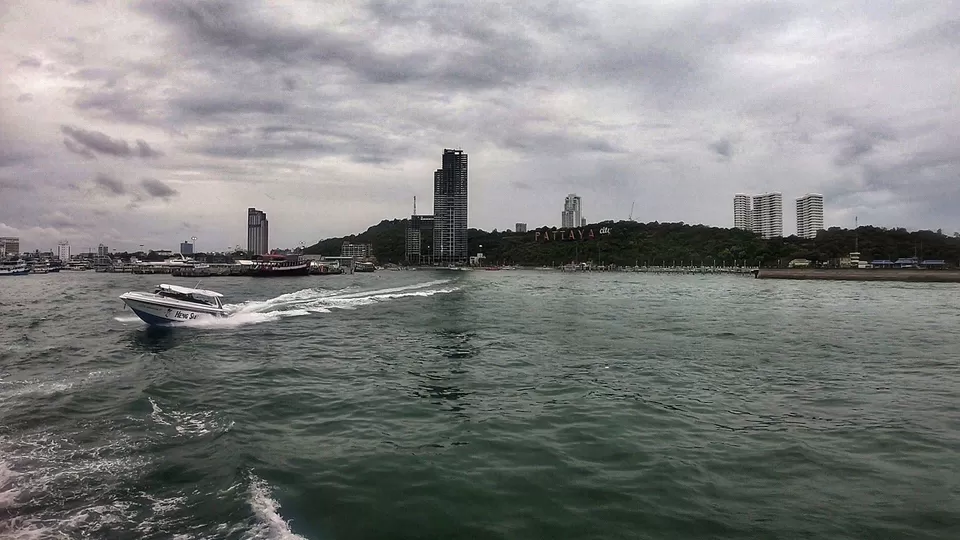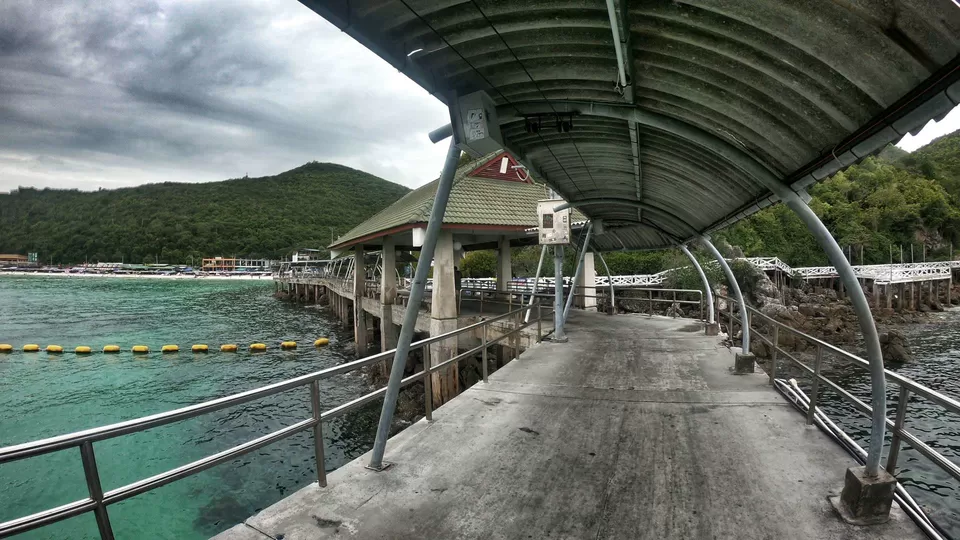 I started with Tawaen beach which was abundant with tourist even at 9'o clock, with adequate food-joints and market including 7-11 store. You can even rent a locker for your luggage and a beach-chair for sunbathe. After a quick breakfast I stepped towards beach to indulge in some fun and activities.
Experience the water sports and under sea-life of Coral Island !
I was particularly interested in exploring the adventure under sea and hence after negotiating with few operators I successfully bargained a superb deal. You can grab amazing deals by opting for other activities like Parasailing, Jet Ski and Banana ride.
It also gave me chance to enjoy the speedboat ride taking off the coast of Tawaen beach to a small ship where sea-walk was being organized. After some quick instructions from the crew, I stepped inside sea with a huge vessel covering my face. Once stabilized at sea-bed breathing normally, I started this walk to remember!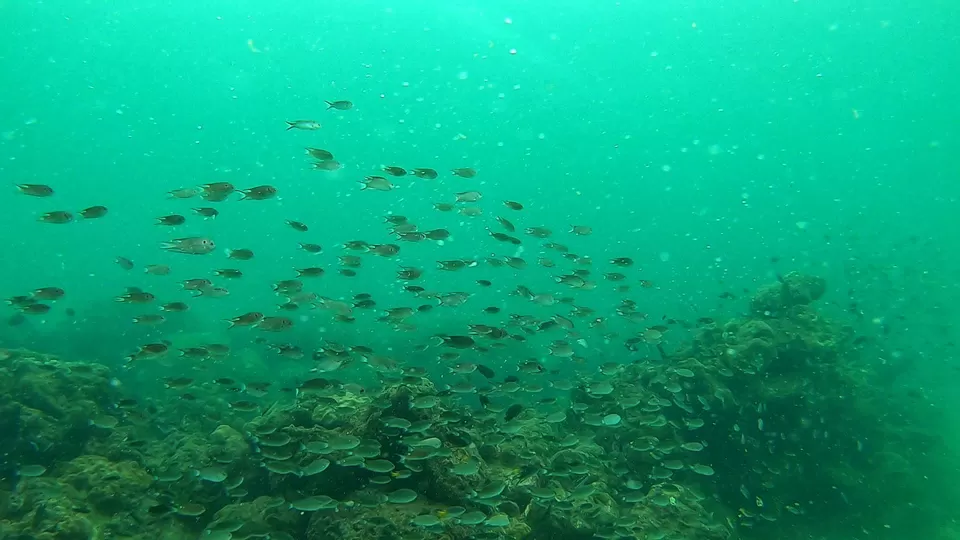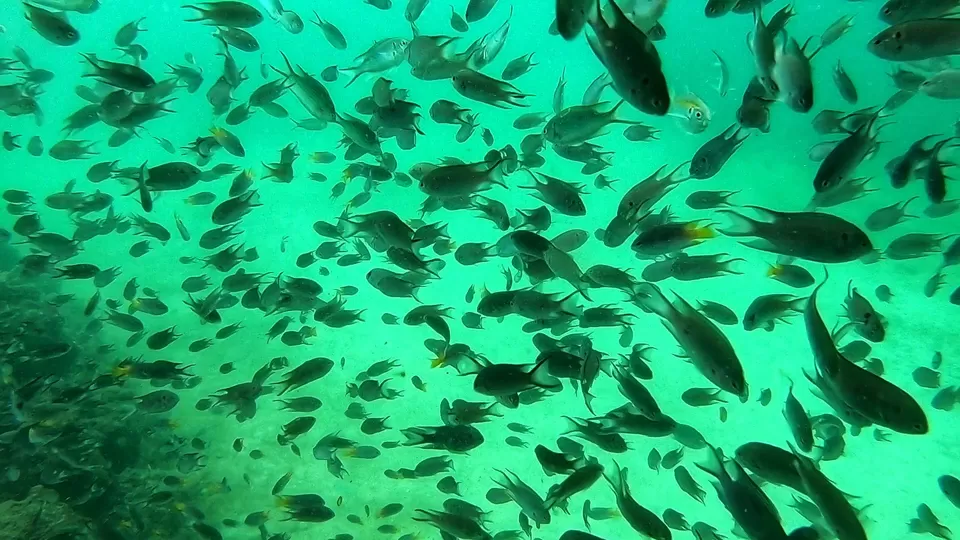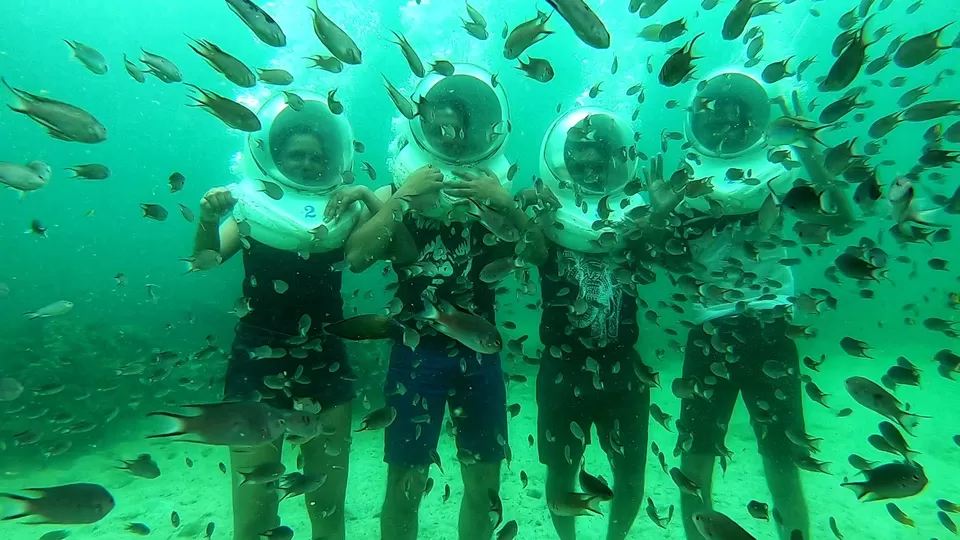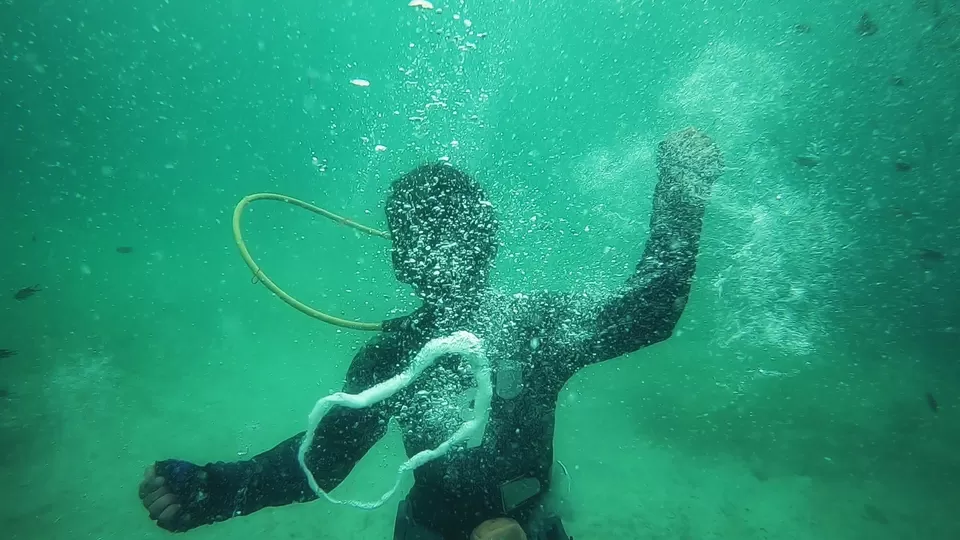 It was altogether a fantastic experience walking 15 meters deep inside a sea watching marine life and walking amidst numerous tiny colorful fishes.
Getting around the Koh-Larn Island:
Now it was time to explore other beaches of Coral Island which are nearly 2-3 kms from each other. One way is to traverse this distance by Baht Bus ride available from most of the beaches. Walking will consume more time requiring endurance as terrain is not plain and includes climbing road over hills.
Enjoy the scenic rides by Renting a Scooter
The best way is to hire a scooter for the whole day to effectively explore the island. Scooters are available for rent only from Tawaen beach and Naban port. You can make a deal to pick it up from Tawaen and drop at Naban or vice versa.
Explore the unexplored
I started my ride to a much serene and barley crowded Tien Beach through clear winding roads on scooter. Only a few water sports activities and beach-side shacks were present at Tien Beach. It is the best beach if you want to relax in rippling waves of ocean away from mass.
Next, I began riding towards Samae beach which is in proximity of Tien Beach. It is second most popular beach of Koh Larn and hence had good number of tourists enjoying. I spent some time swimming and clicking pictures. With presence of many restaurant and food joints on Samae beach, it was perfect place to relish local Thai sea-food.
More places for extended stay at Coral Island:
Due to my return Ferry time approaching from Naban port, I skipped Nual beach and Giant Buddha. I returned my scooter at Naban port which is most populated part of Koh Larn, including residential areas of local villagers. Here you can change drenched clothes to get ready for journey back to Pattaya. Moreover, you'll find changing rooms and restrooms on all the beaches across the island.
My day long excursion to Koh Larn came to an end as I embarked my Ferry ride back to Pattaya. I captured everlasting memories and experienced amazing under-sea life through an adventurous walk.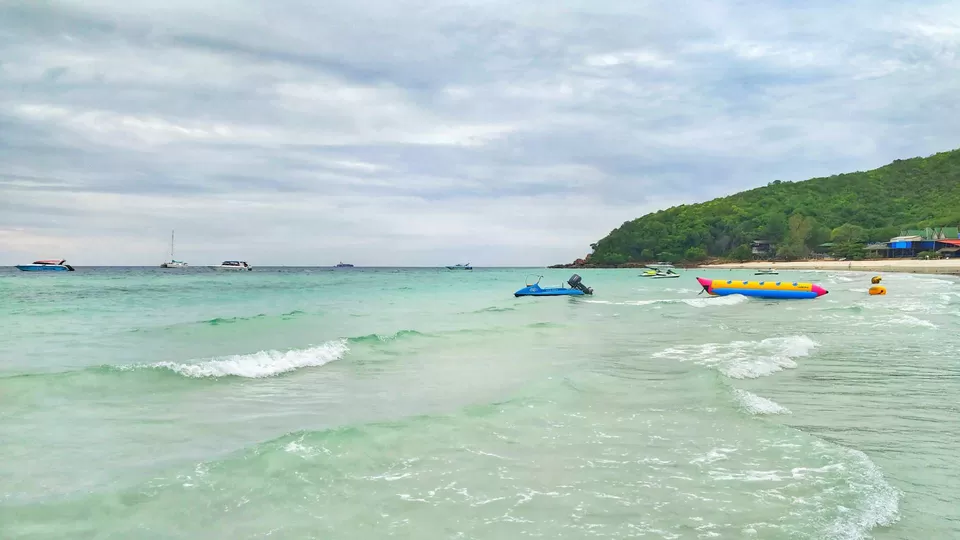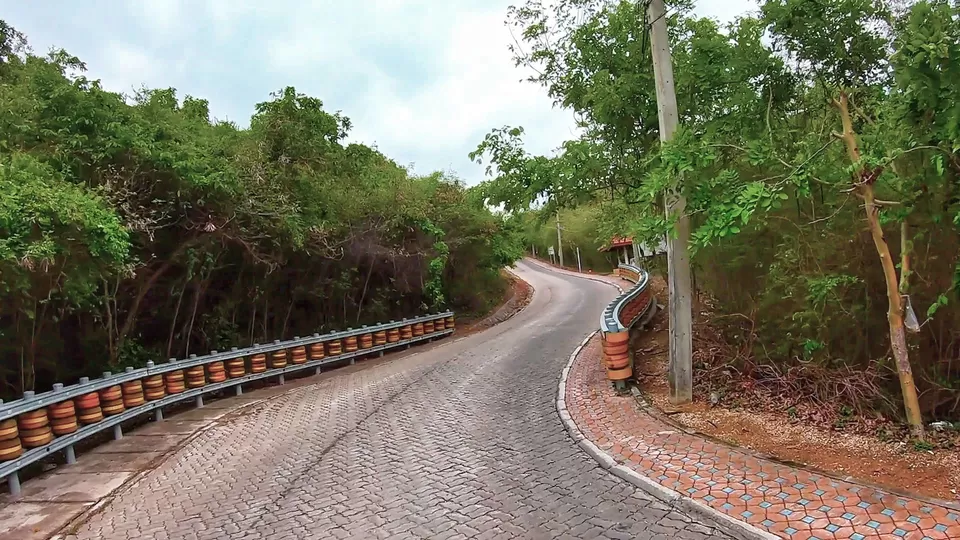 Tell us your experience from Koh Larn in comments below and read MyEternalTrails for a detailed experience of the same.
Think we missed out on something? Tell us about it in the comments below. Or write about it here on Tripoto.