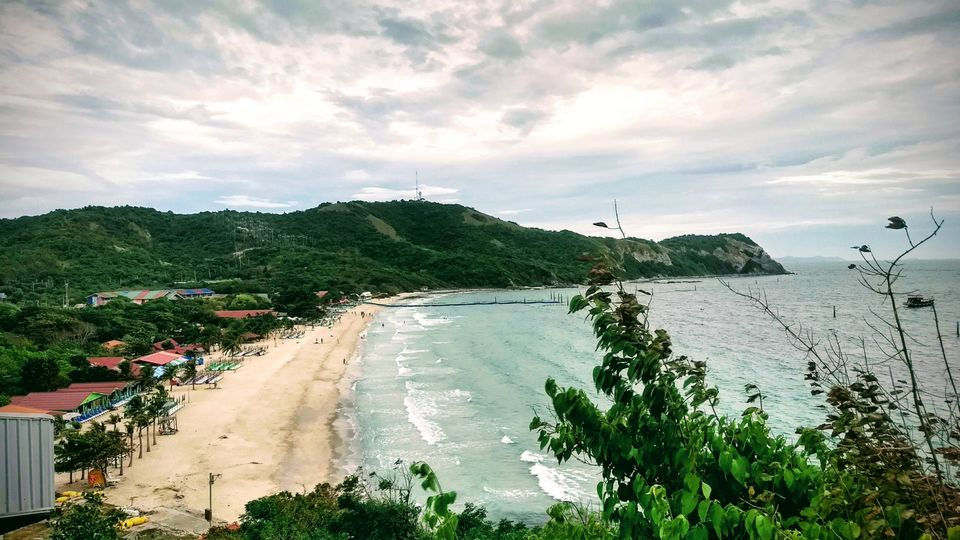 Situated 7 kilometers from the cost of Pattaya, Koh larn is a small tropical island having beautiful beaches with clear water and white sand. When you are tired from partying all night and want some peace, this is the place to head out to.
How to reach there?
There are two ways by which you can reach the island
1) By using the public ferry service
                          Or
2) By renting a speed boat
The ferry costs 30 baht for a single person and takes 30 minutes to reach the island. There are two piers on the island, one is the Na Ban pier and other is the Ta Waen beach pier.
On the other hand if you take the speed boat, it will cost you anywhere between 300-500 baht, and it will get you to the island in under 15 minutes. Unlike the ferry, the boat can directly take you to any of the beaches you want.
What to do when you get there?
Once you get on the island, you can rent a scooter from any of the piers on the island. The cost of renting the scooter for a whole day is 300 baht. The guy from which you will rent the scooter will give you a map and you are all set to explore the island. There's a 7/11 store near Na ban pier, from where you can get some refreshments.