Let's start this article with my resignation, it seems the most exciting thing for many of us. Yes, I resigned and guess what could be the reason this time - RAINS. I love rainy season a lot and it was a planned resignation to enjoy at least 2 months of this beautiful season - drench in the showers, stare the rains for hours. #YeTohRhymeHoGya
I knew people would think that I am mad so whenever someone asked me I would say I need a break. Of course there are other secondary reasons also like Health, Travel, break from a routine and a few more. This solo trip was also a part of the plan to enjoy some solace and alone time (inspired by articles from fellow backpackers).

In lieu of my fascination of bathing in Ganga and experience showers in the foothills of Himalayas, I chose to travel to Haridwar and Rishikesh. I have been to Haridwar for 2-3 times before but going for a solo trip for the first time in my 27 years was a bit scary than exciting. The journey started with a one way ticket to Haridwar since it was an impromptu trip and I had no plans and bookings. On visiting Haridwar, I chose to stay near Har ki Pauri since the sole purpose was to keep bathing in Ganga until all your sins are washed away. #beingsarcastic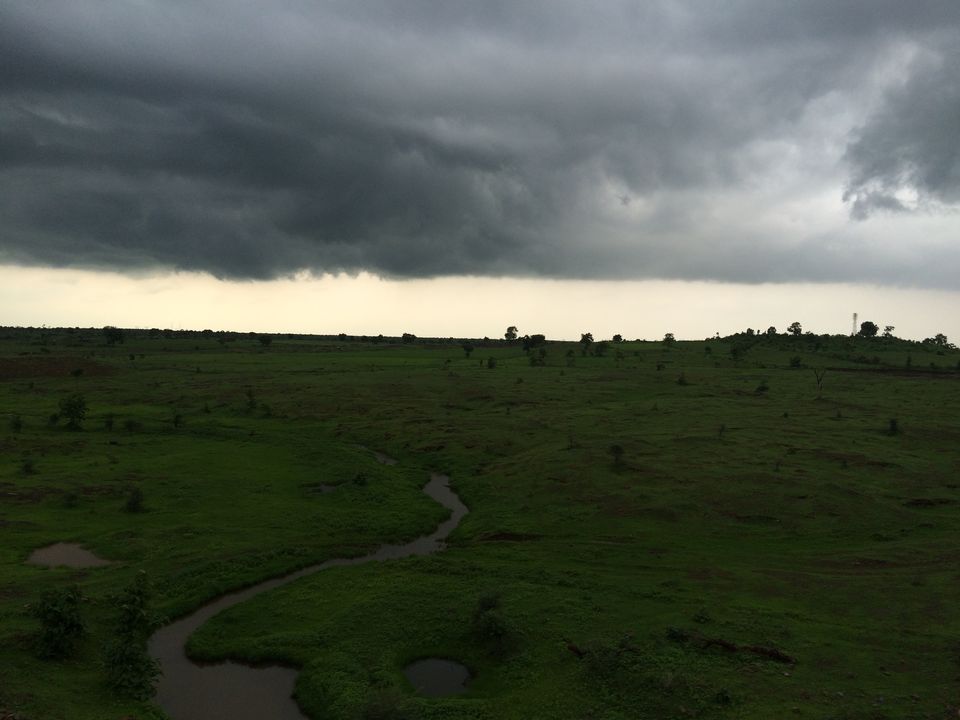 To my surprise and disappointment, the weather was sunny and the sun was shining so bright that you would want to wear a cap. To my bad luck, the place was so crowded since it was the month of "Shravan" and it was continuously visited by so many troops celebrating "Kawad Yatra" with big banners on their trucks. It was all chaos and messy near the Ganga and the water was also muddy. All my excitement vanished fighting with scorching heat of the sun and looking at not so educated people taking dips in Ganga.
I stayed there for two nights - one in a hotel, one in a hostel/dorm. Imagine a dorm stay in Haridwar for 500 bucks, it was something new and above expectations. There were two fellow travellers who shared the dorm with me. They had visited haridwar for their next day trek to Valley of Flowers.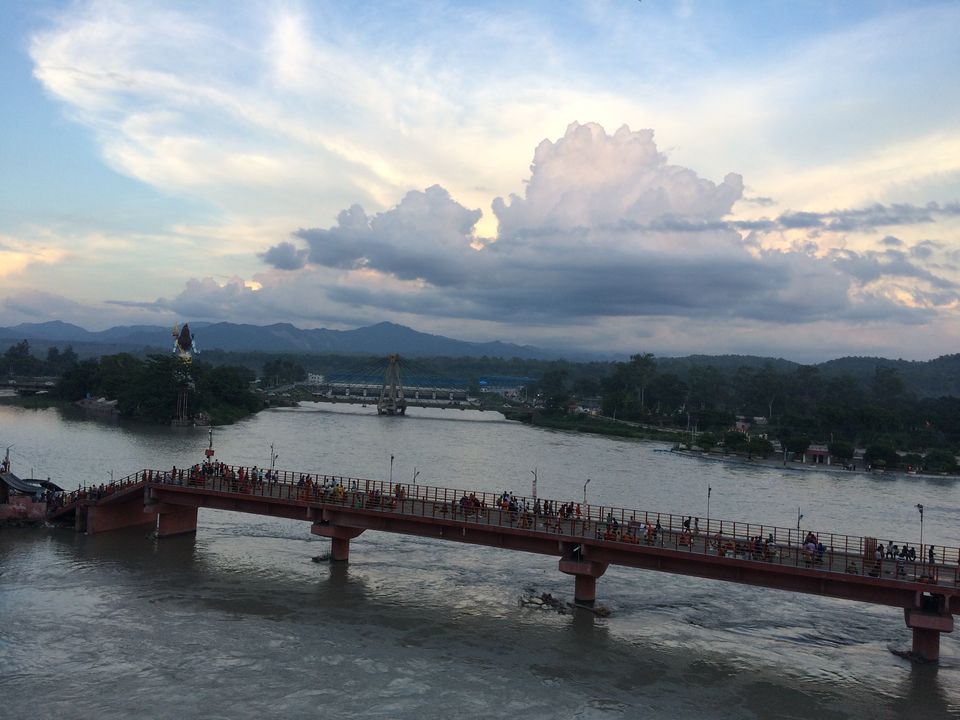 My stay and my search for rains continued. I visited Chandi Devi Temple built on a mountain which can be visited by a rope way trolley (Udan Khatola in Hindi) or a steep trail up the mountain. I chose the trail route for my love for walking/hiking and it was very tiring for people since there are steep slopes. One funny thing said by a localite about this temple - "Mandir me har roz subah 4 bje sher aata hai aur jhaadu maar ke jata hai". When I visited the temple, I found cctv cameras installed. Ab socho sher kaise aata hoga !!

I clicked some beautiful breathtaking views in Haridwar.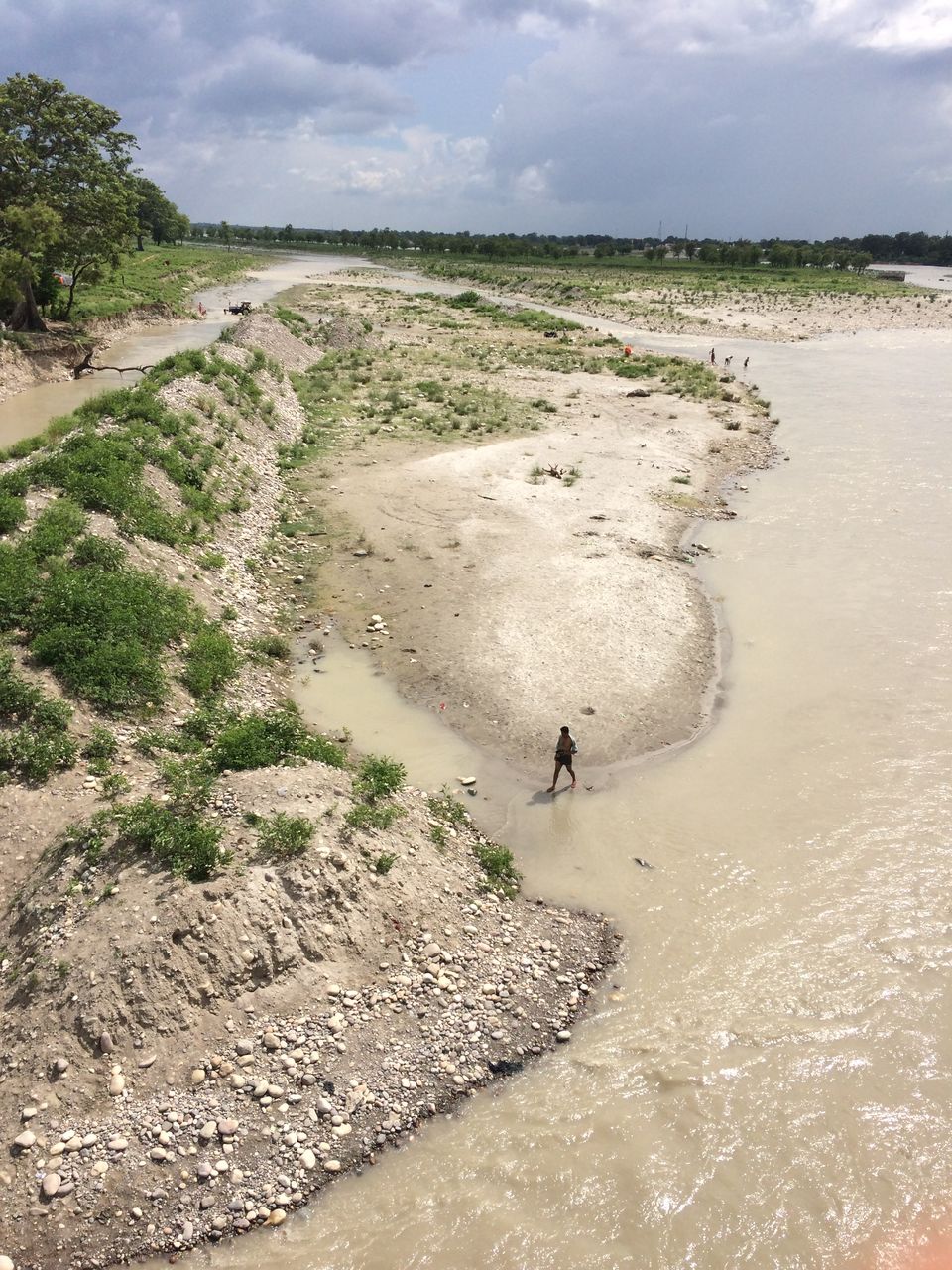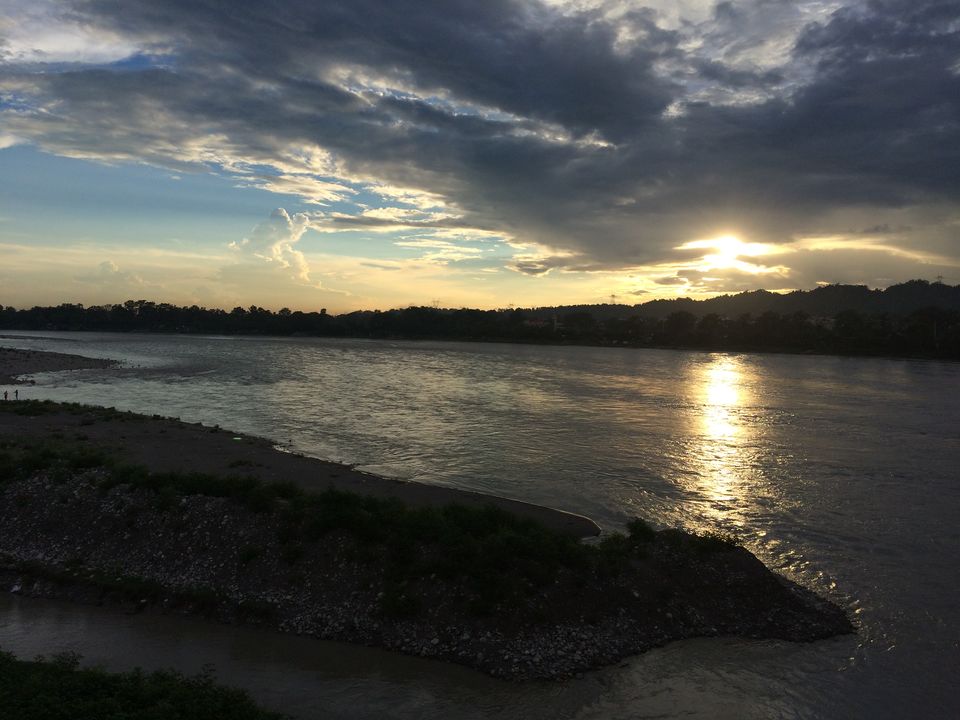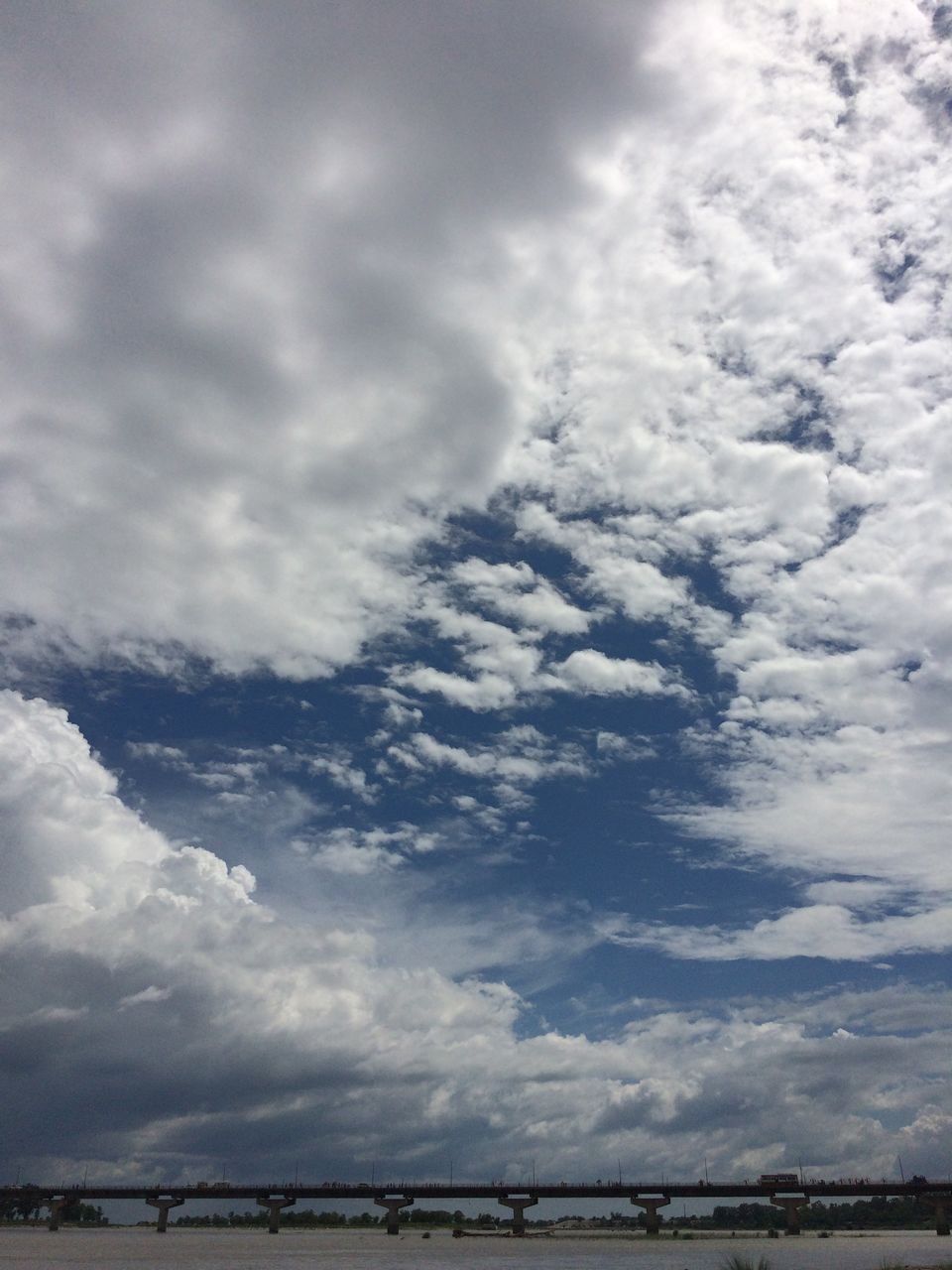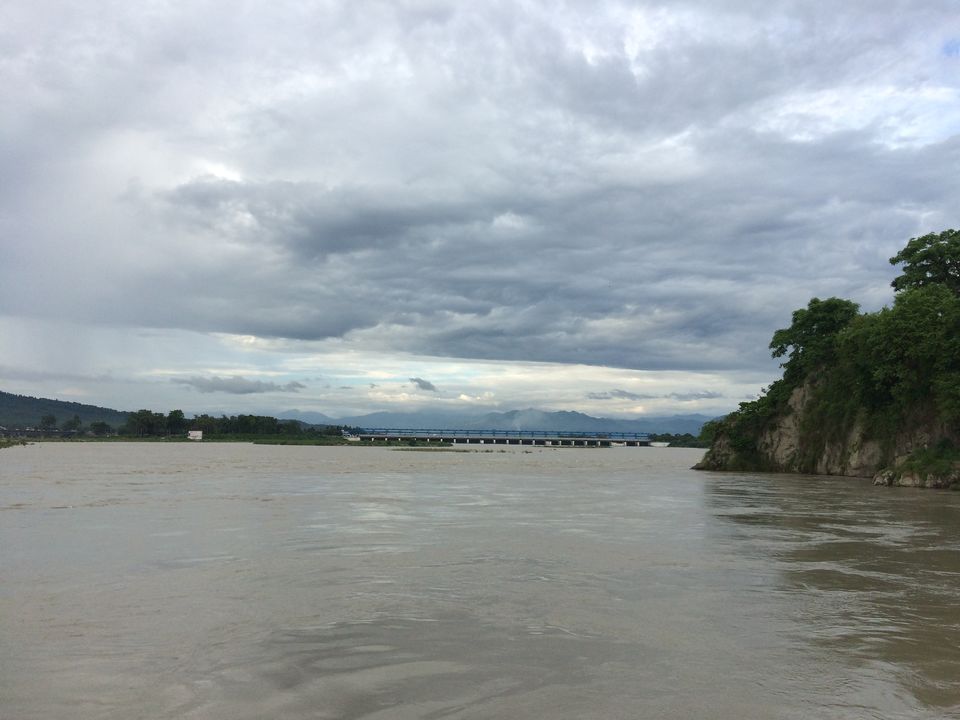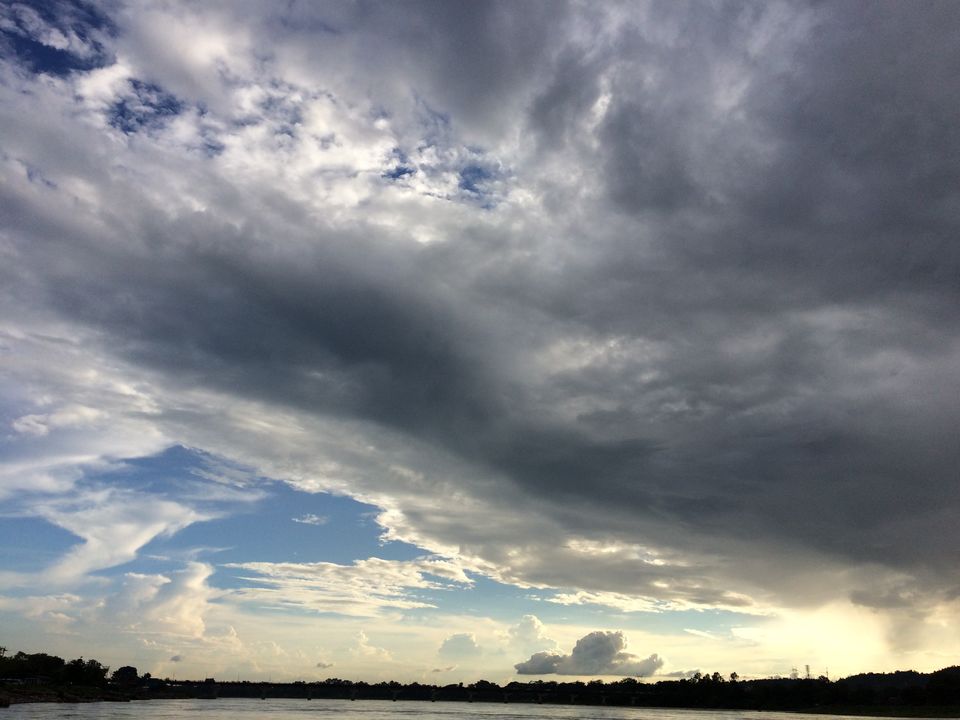 There are few good things in Haridwar like the hot milk served in a kulhad which tastes yum. The most refreshing thing of course was taking a dip in Ganga. The water is cold throughout the year and one dip will bring all your senses to life. There is something miraculous about this river which can't be explained, only felt. It is also known as "Daughter of the Mountains". #respectforganges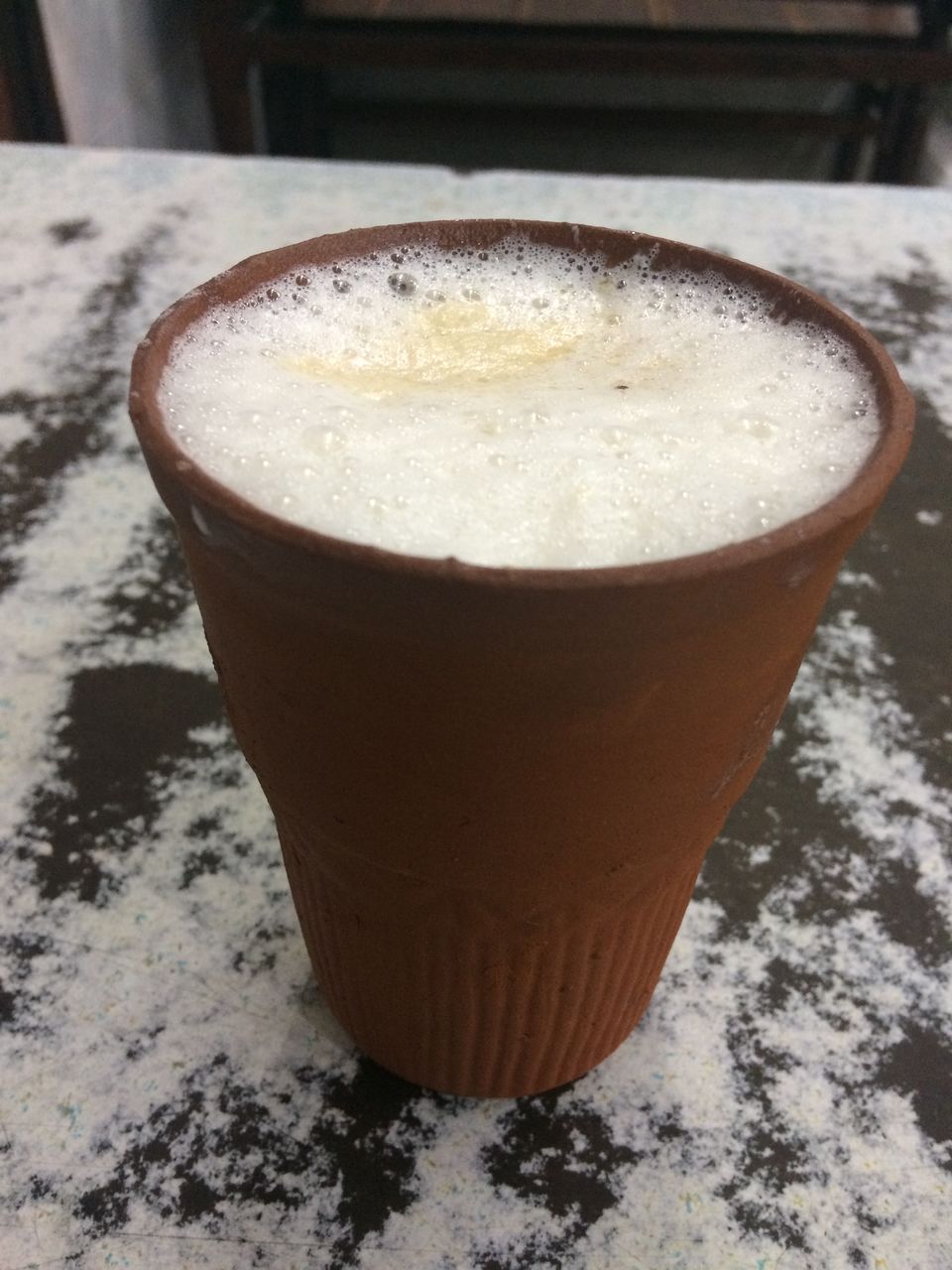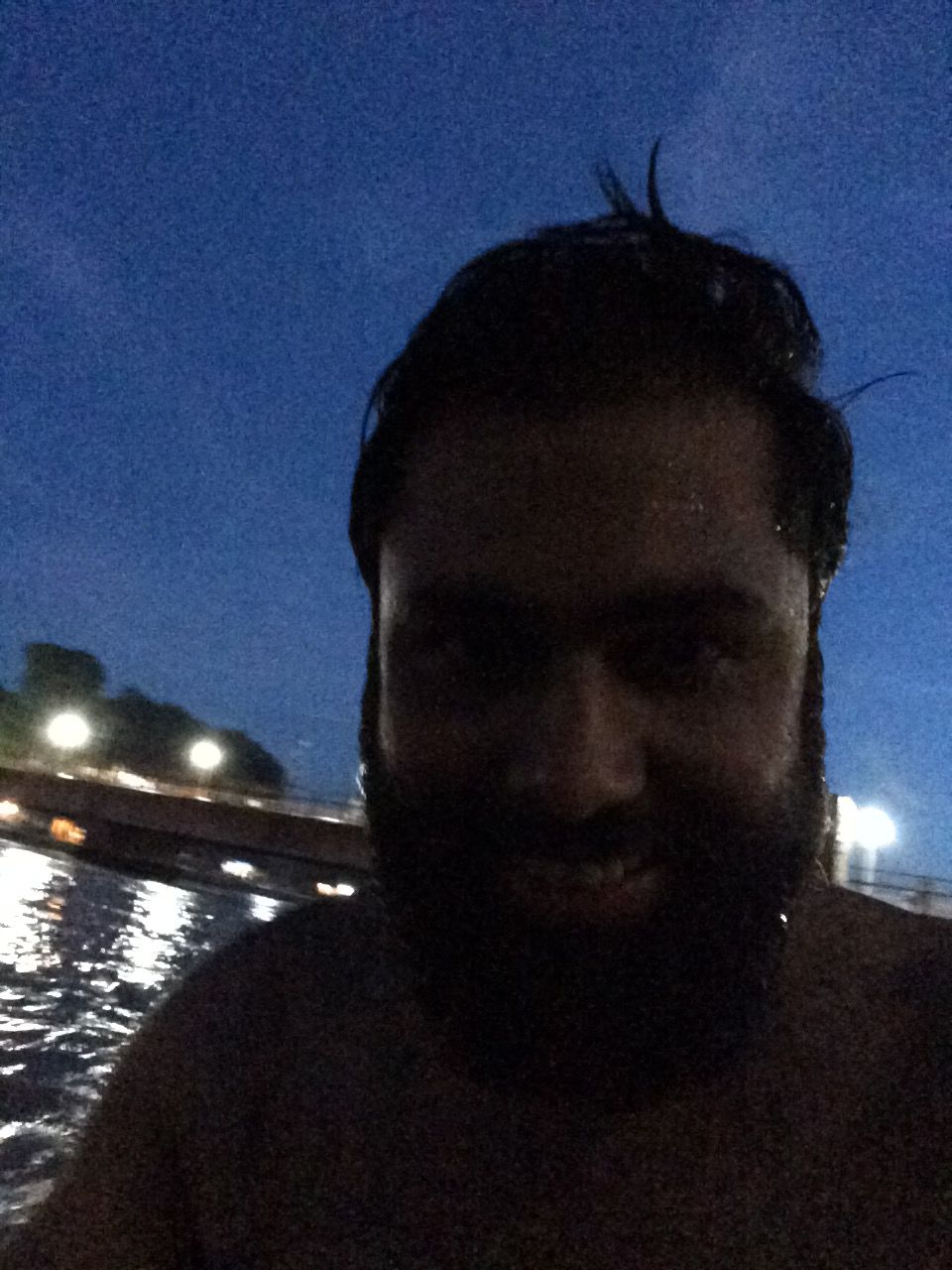 After spending two nights in Haridwar, I decided to visit Rishikesh in my search of rains and some solace. The disappointment continued with no change in weather and crowd. I chose to stay near lakshman jhula for no reason and the stay was quite cheap, just 400 rs. When you roam around the streets of Rishikesh, you see mostly two types of hoardings - Rafting and Yoga. You would see a lot of foreigners visiting Rishikesh throughout the year for soul cleansing, yoga, meditation. My purpose was not yoga, not meditation but to bath in the crystal clear white waters. After some googling I found out the place - "Shivpuri".

Shivpuri is a small village about 12 KM away from Rishikesh and it is the base where the camps are located and also the starting point for rafting. Since it was rainy season, rafting was closed and the place looked deserted. I booked a hotel room 200m away from the river stream, checked in and went for the white water bath. It was a dreamy place, very beautiful, very quiet, only the pictures can explain the beauty of this place. I enjoyed taking dips, clicking pictures, surprisingly there were rains and nothing more I could ask for. This was truly something I was looking for - dipping in ganga, showers from above and mountains in front.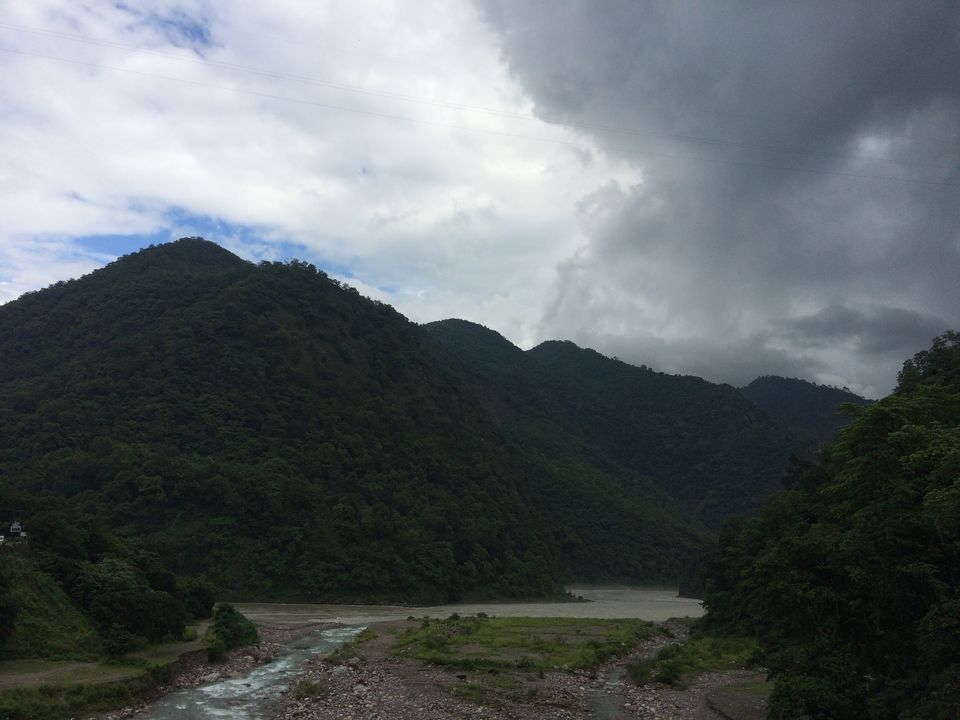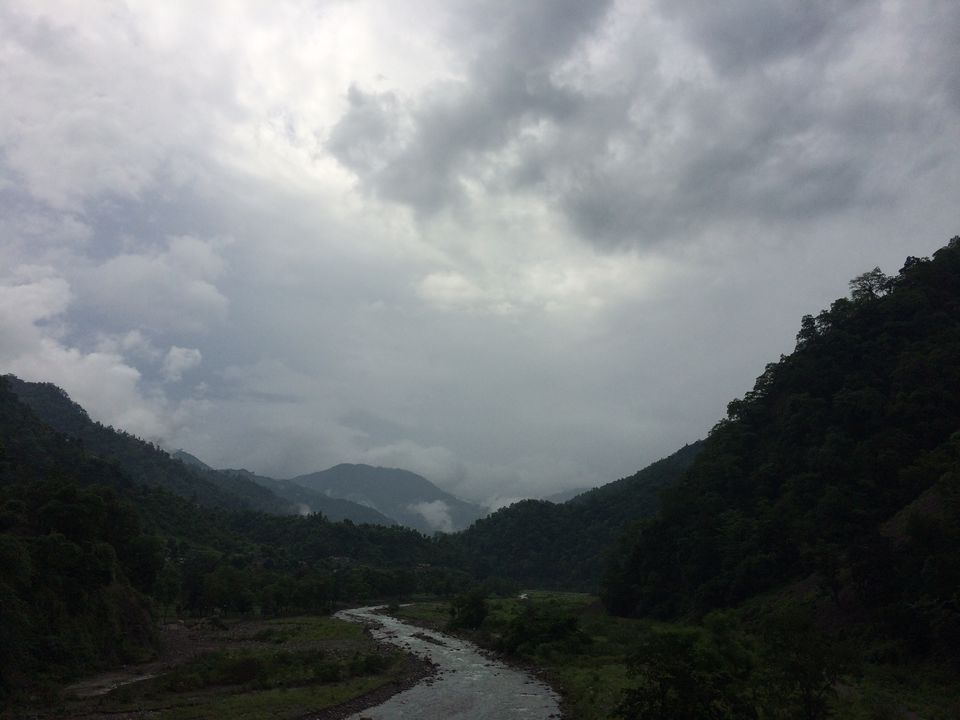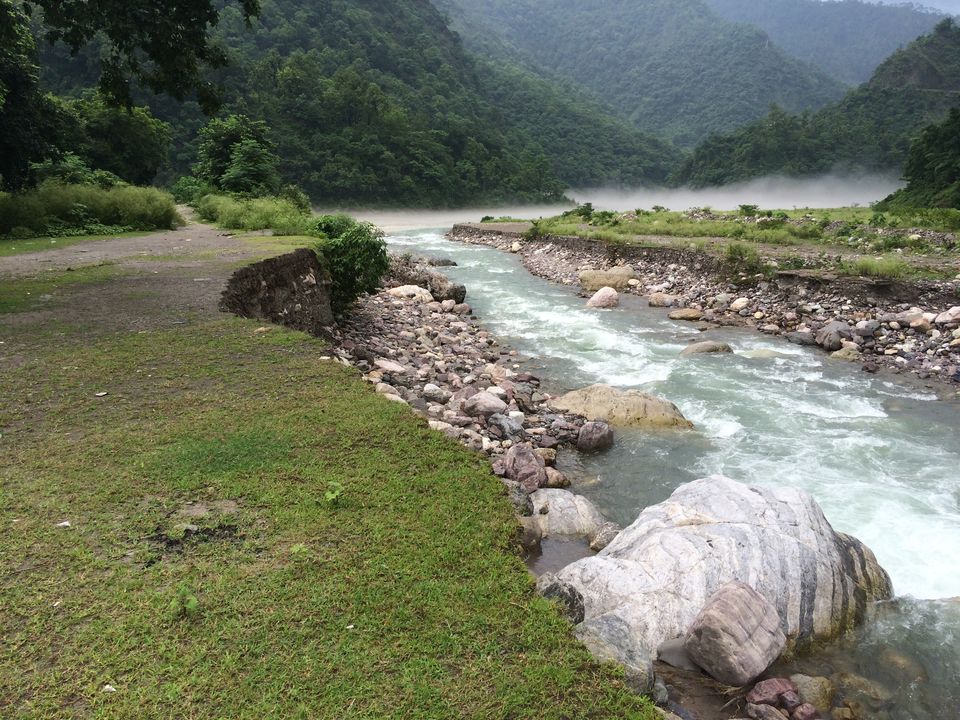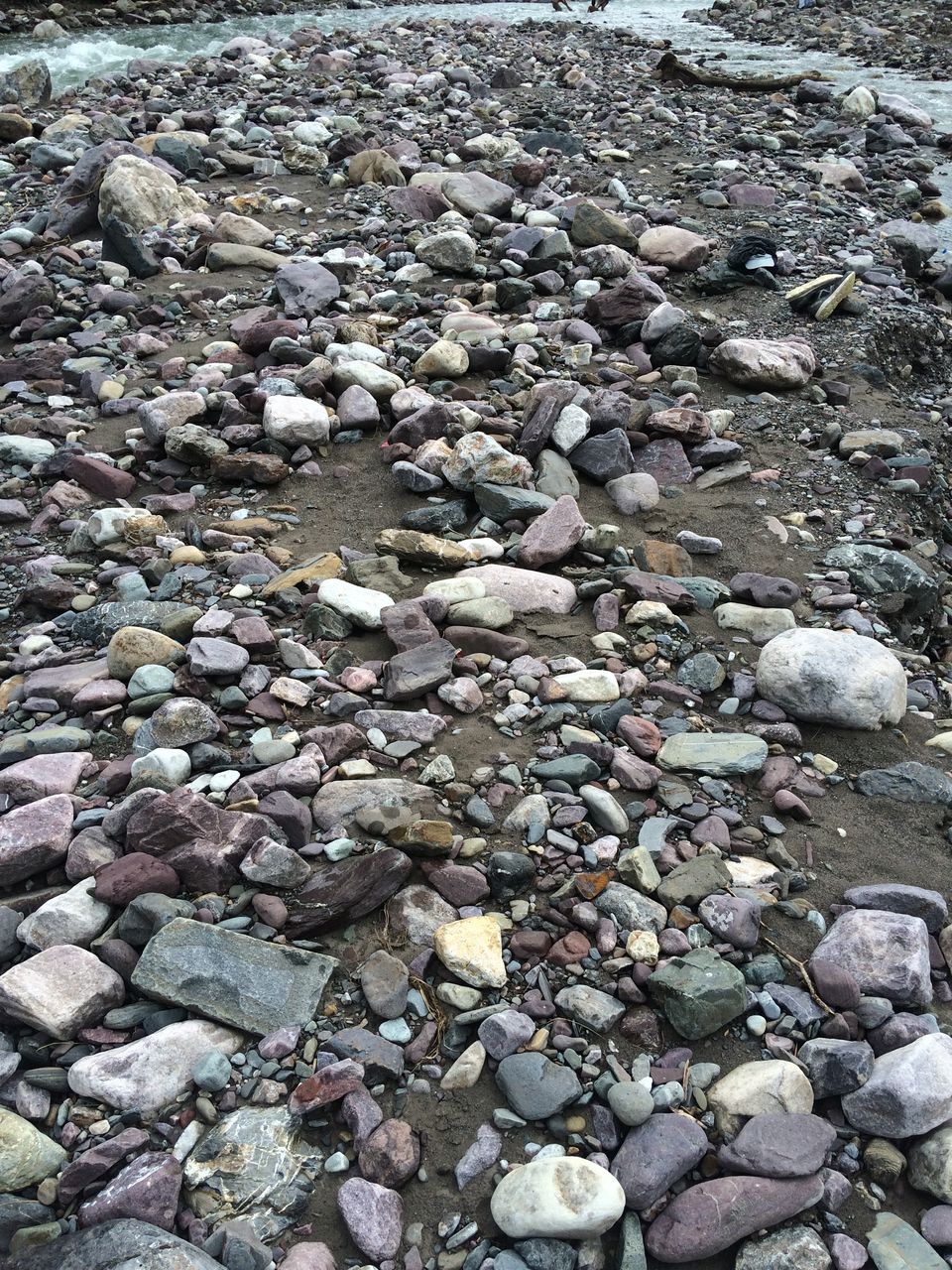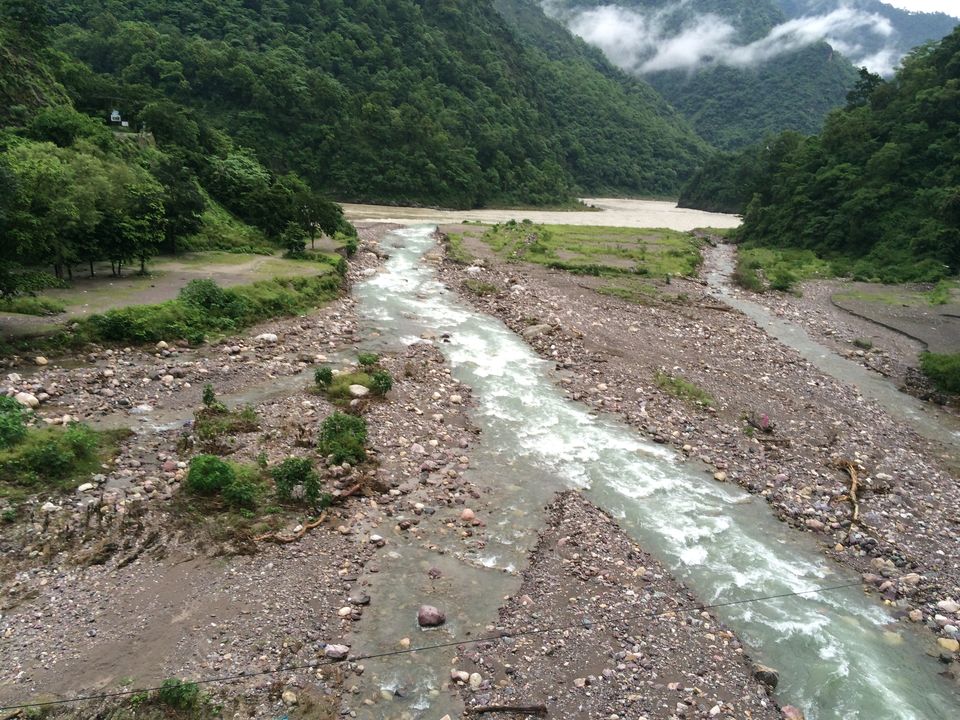 I also visited Neelkanth Temple in Rishikesh which is some 20km up on the mountain. The temple has a great history but after my visit I would not suggest anyone to go.
I spent three nights in Rishikesh - two near lakshman jhula and one near shivpuri. There wasn't much to do and the weather was also not pleasant so I decided to book my return ticket. Throughout the journey there was a weird feeling, may be I was scared since it was the first time being alone on your own. I didn't return with any life changing experience but I did return with one thing -"A Tanned Body :)". I also think many places and experiences are unnecessarily hyped and we often get excited with social media.

Fun Fact - I was so desperate for the rains that I was planning my next trip on my return journey. I returned on Friday and my tickets were already booked for a weekend trip to Trimbakeshwar (Nashik) with my friends. This trip was amazing -rains, winds, fog, mountains. More on this in next article.
Any comments are welcome :)