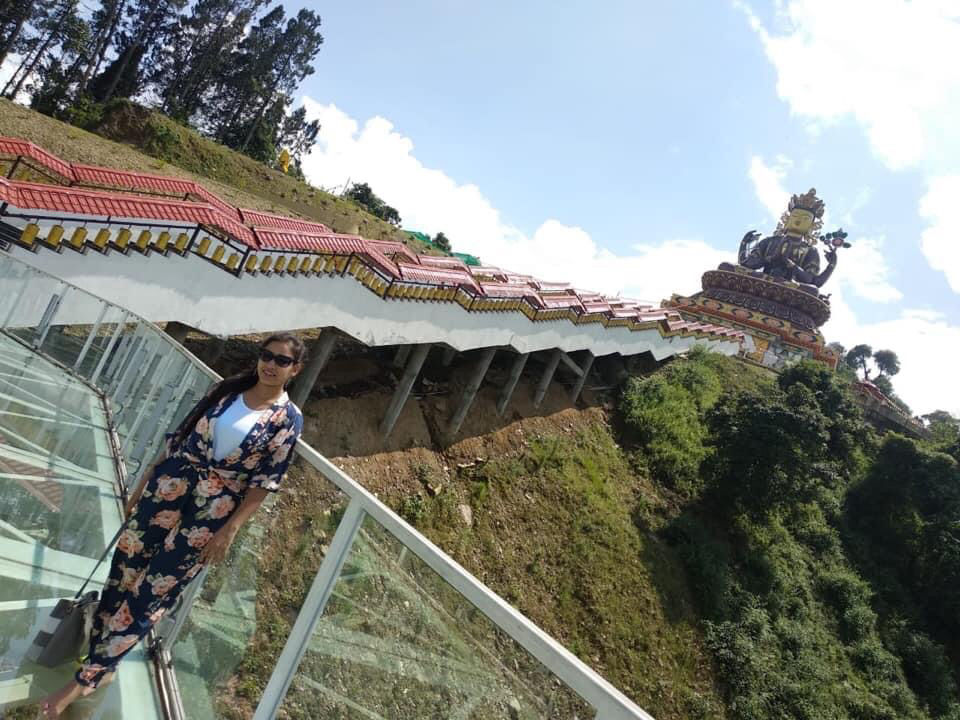 I don't know how many of you have heard about this place but as for me , I had never heard of it prior to my trip there. Also little did I know about this north eastern state of Sikkim. It was only when I watched a video of Sikkim tourism that I was left surprised by this beautiful place and I decided to go there.
We booked our flight through Indigo and reached Bhagdogra ( West Bengal) that is the nearest airport. There is one small airport in Gangtok but the ticket is super expensive so we opted for the former. From Bhagdogra we took a taxi - it was a shared cab through an app. And it was quite comfortable and cheap. We reached Gangtok and explored it. That's a story for another day.
From Gangtok we took a local shared jeep and it took us 4-5 hours and we reached Pelling. It was a cheap option ( around 150₹ pp) and its ok for youngsters but if you wanna travel comfortably then go for a private taxi (around 5k) . Shared jeeps are quite common here and 10 people have to share it . So you don't get much sitting area but on a brighter side you get to interact with locals.
Pelling is a quaint lil town which is famous for its view of Kanchenjunga. Tall snowy mountains look down at this little town and waterfalls and lakes send forth their twinkling music through the landscape. It's a narrow strip of houses and few hotels. We just loved Pelling from our Sikkim trip. Pelling gave us the much needed comfort, peace that we were looking for.
The ethereal beauty of night sky can't be described in words. Living in Delhi my entire life I have never seen a star lit sky in my life.
I still vividly remember the numerous stars in the sky, Kanchenjunga in distance, dark and quiet surrounding village. The nights I spent in Pelling were the best and most memorable part of my trip.
There is so much to see in Pelling . It was the capital of Sikkim before Gangtok.
Of the many places to visit in peeling ministries are the most common. Buddhism is of great importance yet and many ministries contain a wealth of ancient Buddhist treasures in the form of paintings sculptures artefacts books.
Places to visit in Pelling-
1. Pemayangtse Monastery
2. Yuksom
3. Kanchenjunga Fall
4. My favourite, Rabdentse ruins
5. Rimbi waterfalls
6. Darap village
7. Singshore bridge - It is the second longest suspension bridge in Asia
8. Khecheopalri Lake
9. If you have time go visit Ravangla. Its between Gangtok & Pelling.
Follow me on youtube / IG
Traveltemptationss