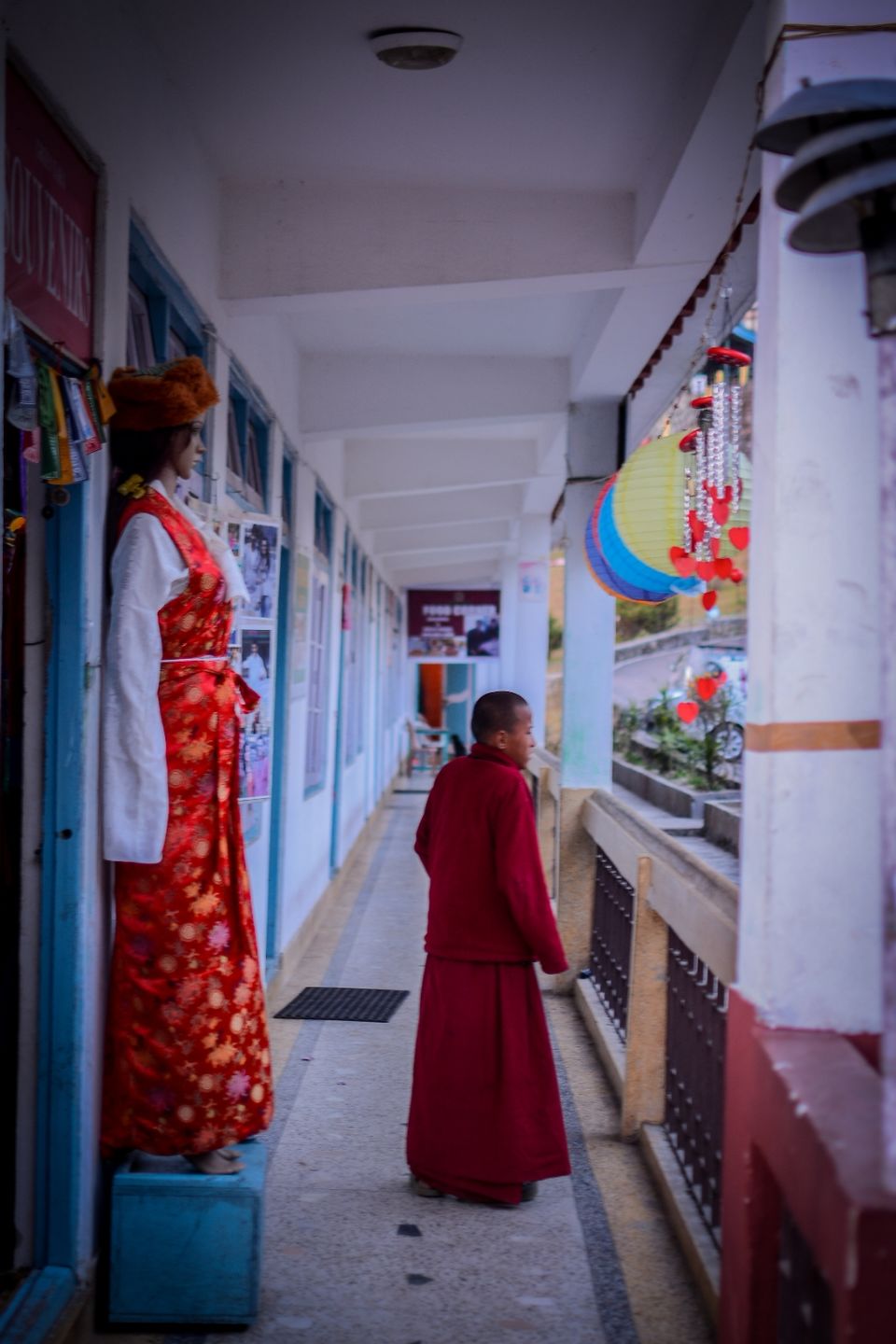 Hi,
Myself Yashraj basantia. And I am from Bhubaneswar, Odisha. So this is the story of my Sikkim trip(Pelling, Gangtok).And I am travelling with my brothers this time as I always travel solo. So we get ready our bagpacks an d headed towards railway station to catch our train to Howrah, We snapped this photo at Bhubaneswar railway staion, when we started our journey. We reached Howrah by 4th of January.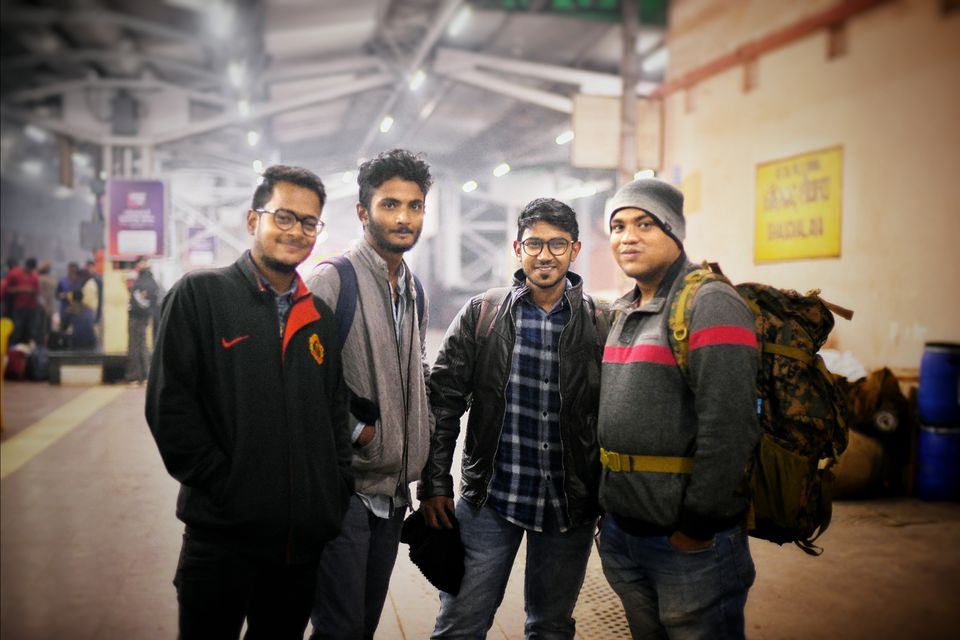 After we reached the "City of Joy-Kolkata", we started searching for rooms to get fresh up, because we had a bus in evening to reach "Siliguri". Siliguri is a junction district of West Bengal, India. And the top most district of West Bengal. At last we found a small budget hotel because we have to leave for our bus in that evening 7pm, So we just had our lunch from an amazing Biriyani shop. And we slept till evening and then we get ready for our bus and then on the next day.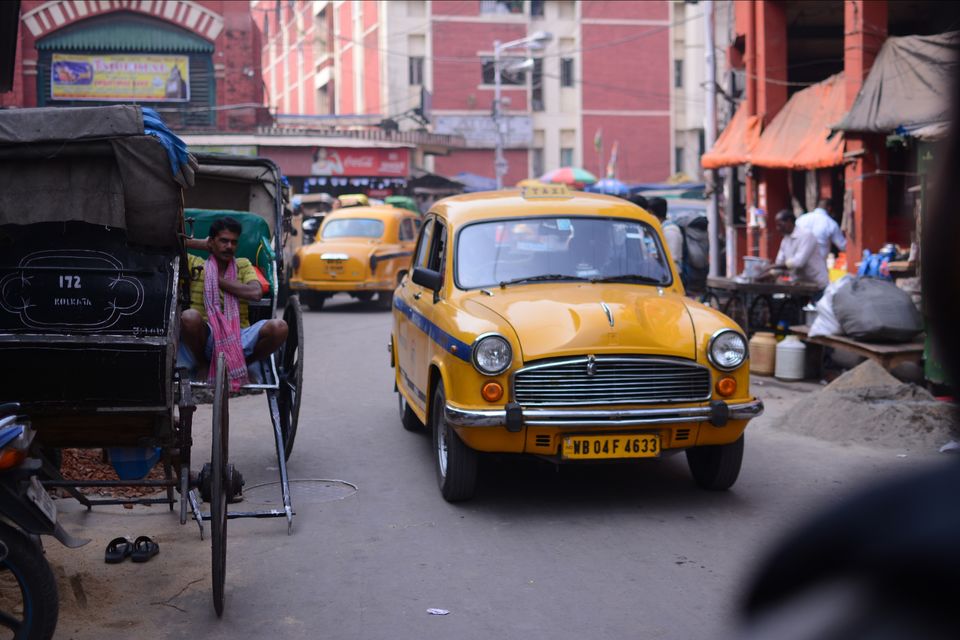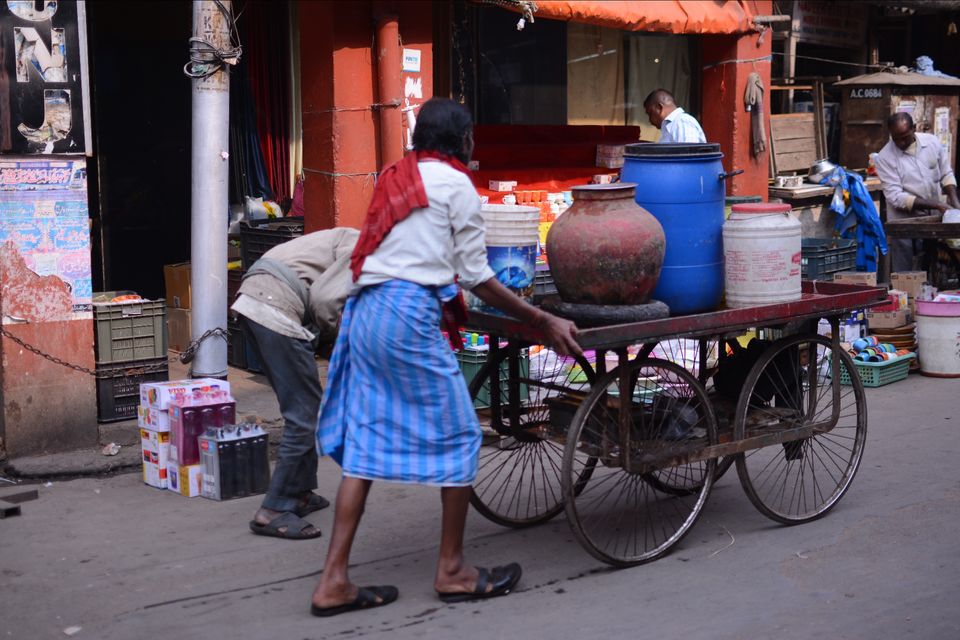 We reached Siliguri, Siliguri a land of tea cultivation.Here we are in Siliguri and after thatwe started shopping for warm clothes because some of us didn't brought warm clothes with them. After doing shopping for 1hour then we had our snacks and after that we all started searching for Taxi to Gangtok. So we found a taxi and that taxi driver charged us a fair amount as he(driver) came Siliguri to drop her mother, so luckily we got the best deal. And the real Journey started from here, The big hills and that curvy roads started to appear and we are eagerly waiting to see those hills and the beautiful
"Teesta river" with her crystal clear water,it reflects the hills on the way to gangtok. After we reached near the border of West Bengal and Assam, we had an amazing lunch and after that we took a photostop to click the amazing views of sunsets.And we started our journey to the capital city of Assam "Gangtok".After a long ride from Siliguri, we finally reached Gangtok in the evening. So we went to our hotel, which we had already booked. Then we get freshed up and came down from hotel to famous MG Mall road. A place where varieties of foods, wines, clubs, game shops and many more,So we had snacks. After that we started our photo sessions of the streets and shops, so at that time Me and Manas bhai made a plan to wait till the last shop closed down, just for fun.After some time we had our dinner from a van(it wait till his last stock), because we are so excited to be in Gangtok and forget to eat????. And we went back to our hotel and had a powerful nap. As we will explore all the monastery near to Gantok by tomorrow morning. And we wake up at 7am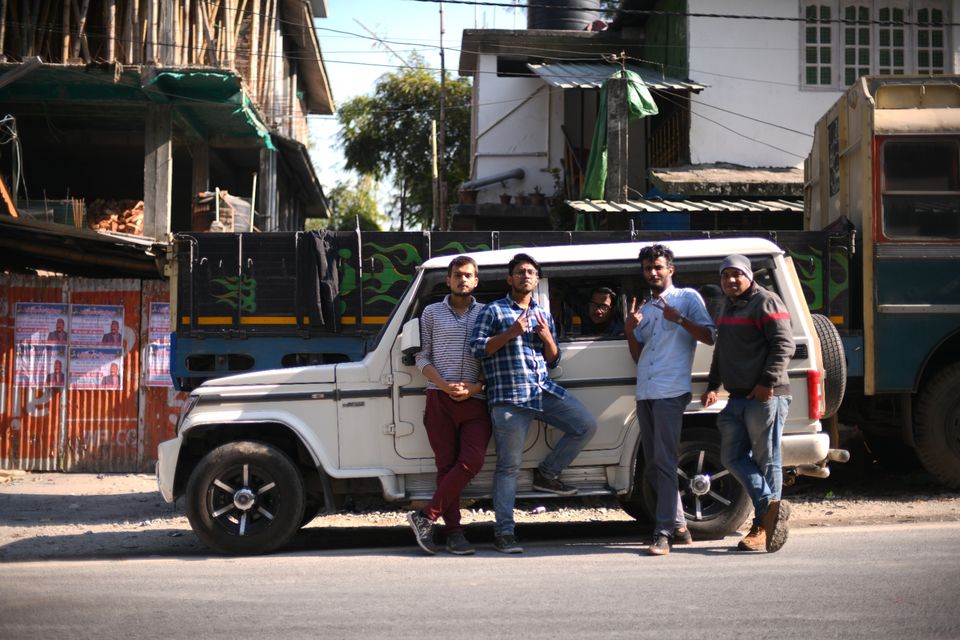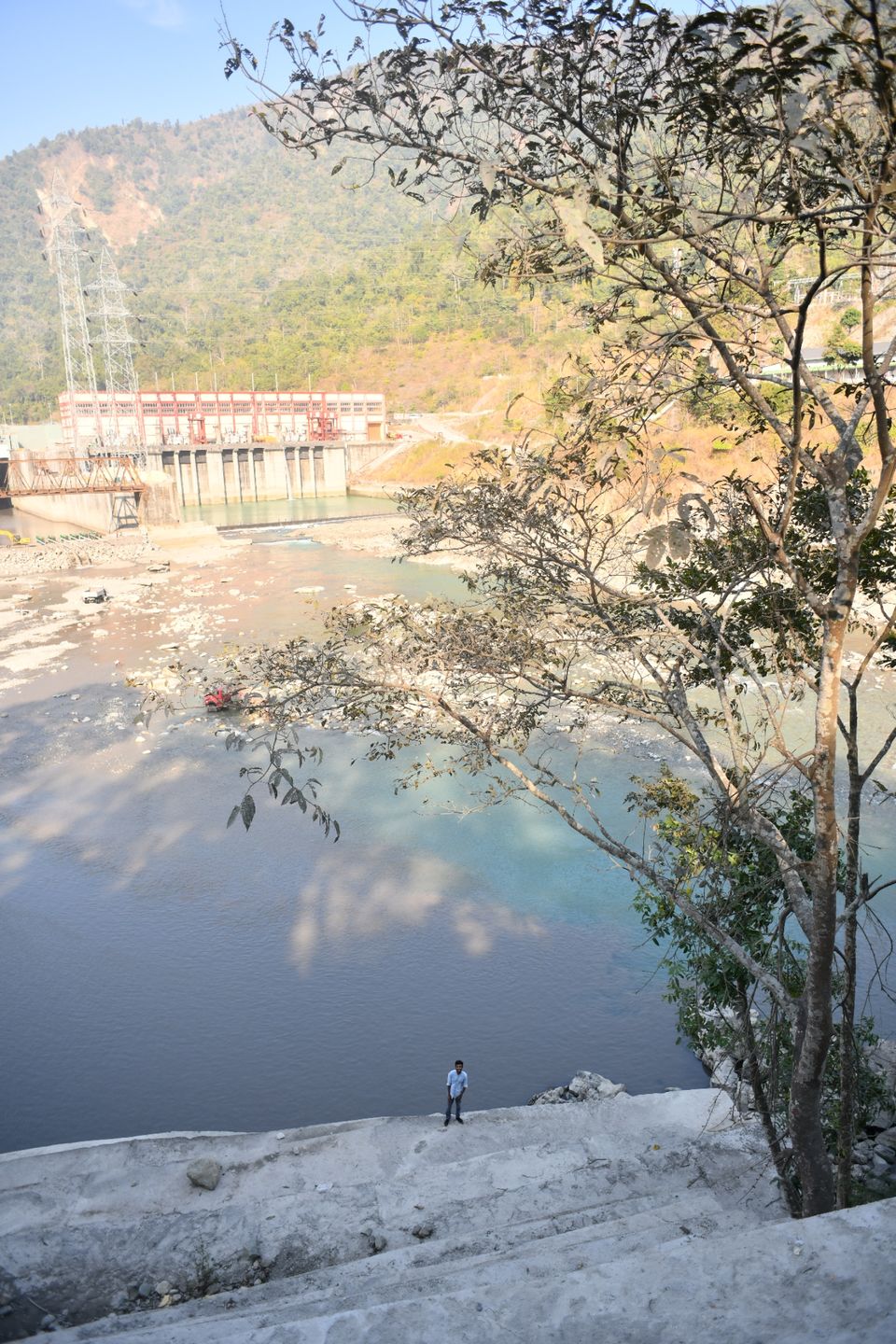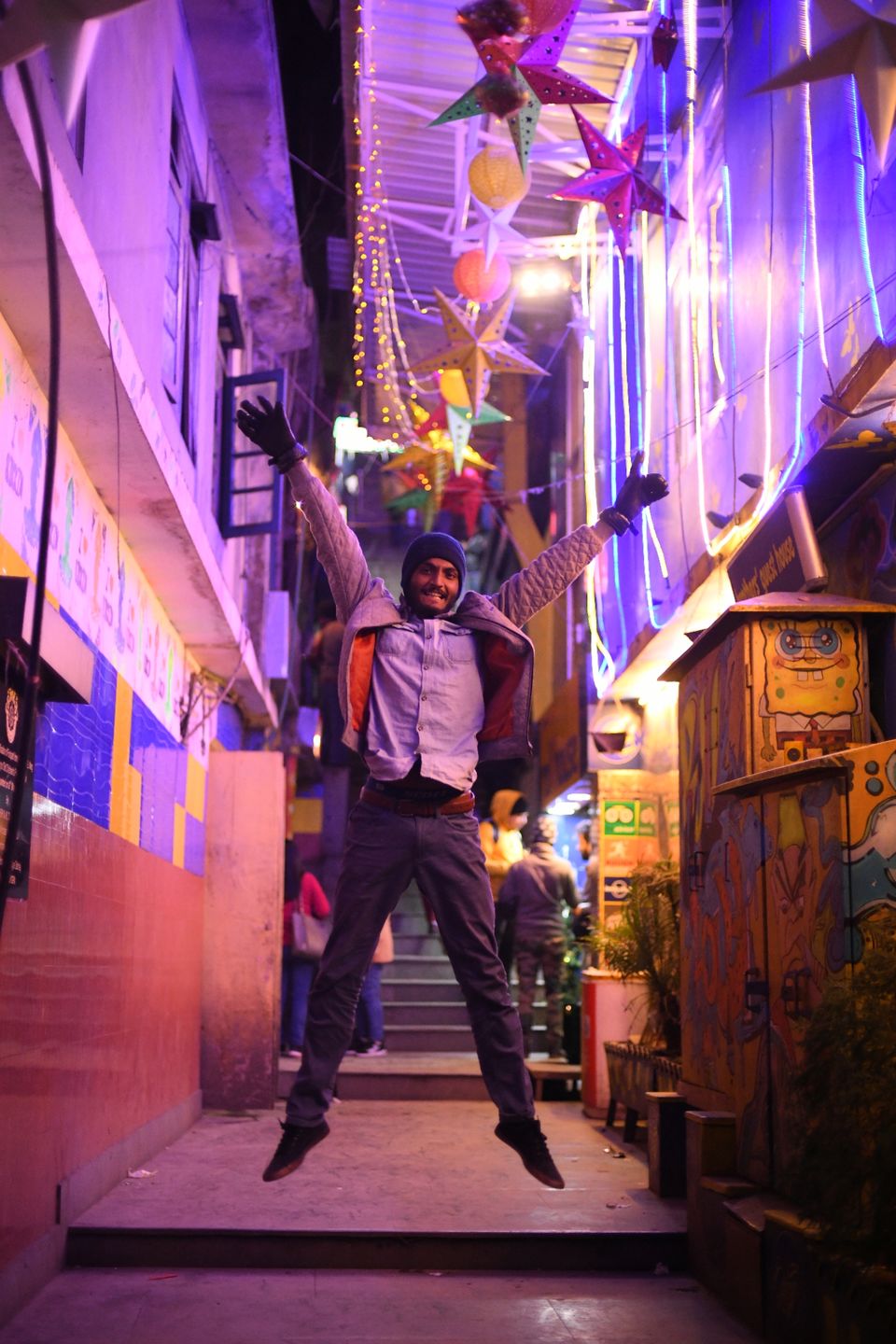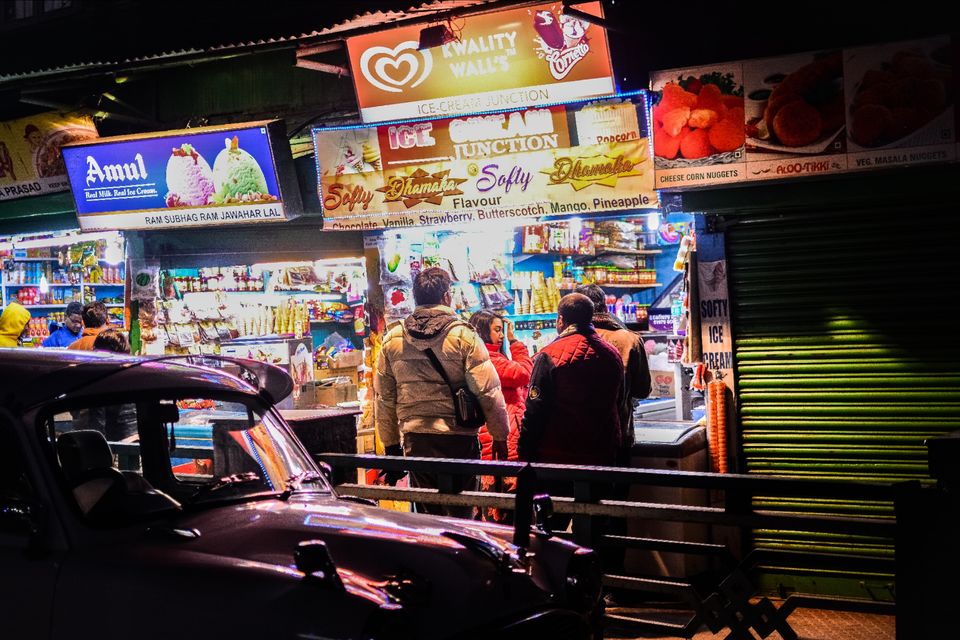 As we had contaced the driver, who took us from siliguri to Gangtok. We again made a good deal and started our journey to a Stupa named as "Do Drul Chorten stupa", a place where you get positive vibes but it's little crowded. This stupa was built by Trulshik Rinpoche, who was also head of the Nyingma order of Tibetan Buddhism in 1945.This stupa is surrounded by 108 Mani Lhakor(prayer wheels), we didn't stay here for much time because we have to see all the monestry near to Gangtok and in Gangtok also. So,we left for " Rumtek monastery ", when we were on our way to Rumtek monastery,we found something for magnificent view which attract us more, yes this is the view point of Gangtok city, where you can see the whole Gangtok city. And I think you started imagining it?. The view was breathtaking and the place was suggested by the driver only, he stopped us here to saw us the view of the city. But you can also see the whole city view from Rumtek monastery also but not better than that view. So we reached Rumtek monastery at noon, and we walk from the gate of Rumtek monastery. We gave our Id cards near gate and they let us go in but from that checkpoint you have to trek for 1km to reach Rumtek monastery. On that way we found decorated shops and houses, and best part is you can found prayer wheel from the starting point to the end. After we reach there we luckily found a prayer going on the rooftop of Monks, after that they were taught by there masters about peace keeping. So we started taking photos, and after that we found some junior monks were playing football beside the monastery, and yes Sikkim is the state, where you will find many of are playing footballs. After that we left towards " Lingdum Monastery ", it's a beautiful and huge monastery in Gangtok.A peace and quite place to visit, we found no other visitors over there except us. So, Lingdum monastery was made in 1999,inside the monastery you will find a huge prayer Hall & a tall statue of Lord Buddha(photography is not allowed inside) . Then we had some snacks at the near by restaurant, & that restaurant was visited by many celebrities of India. You can have Veg & non veg thupka there & this restaurant is the only restaurant near to it. And it also have a stationary shop. And the sunset was so orangey that makes a scenic view to watch, we stopped our cabs & waiting for the light goes down.After that scenic view,After that we returned to our hotel in Gangtok. And we again went to MG mall road to had some more experience of the best mall roads of India. After that we went to our hotel & started packing our clothes for next day, we couldn't got pass for the North Sikkim. So we planned for the West Sikkim. But where shall we go,then we got to know about "Pelling".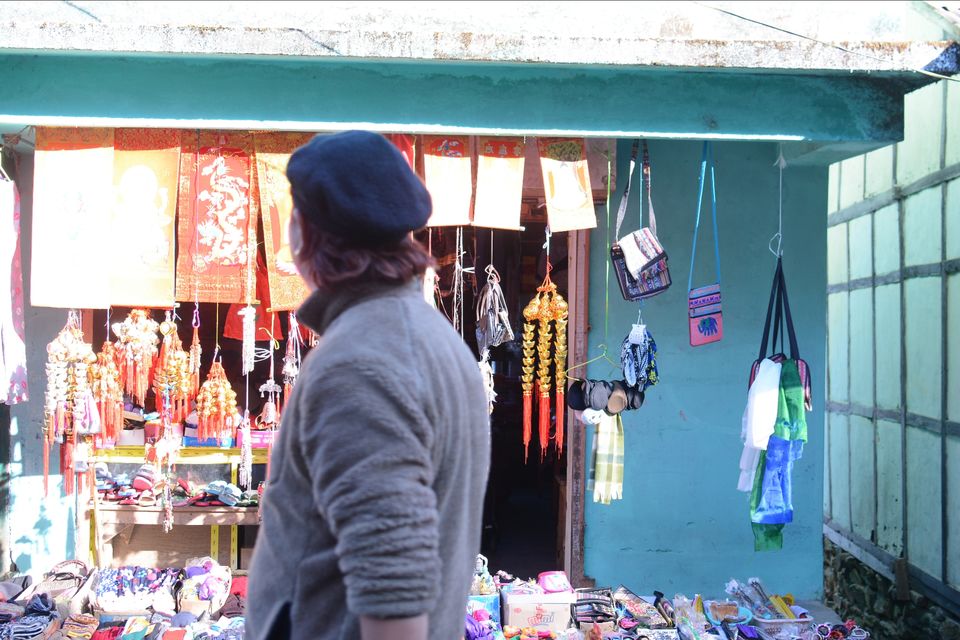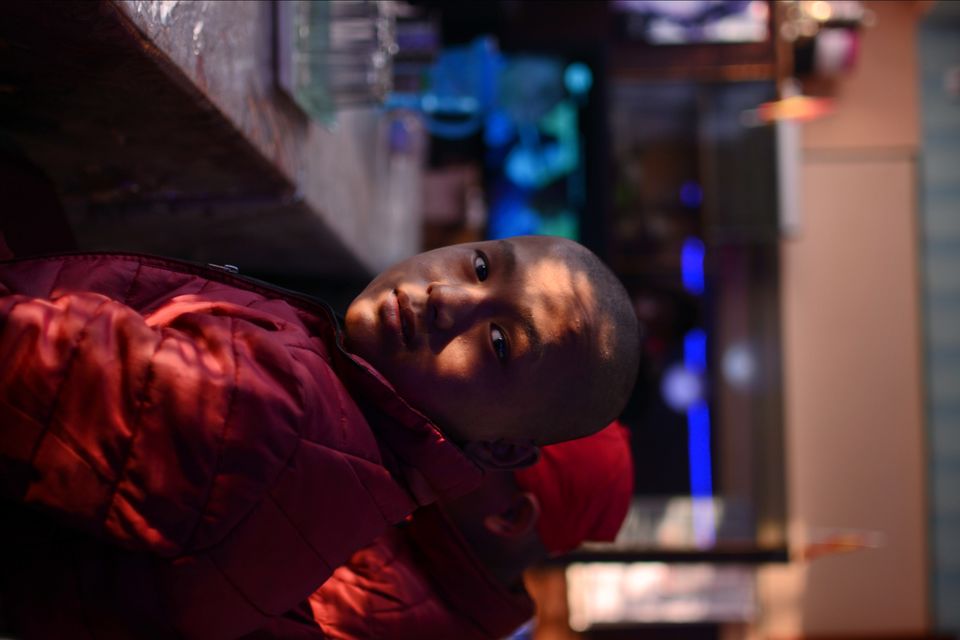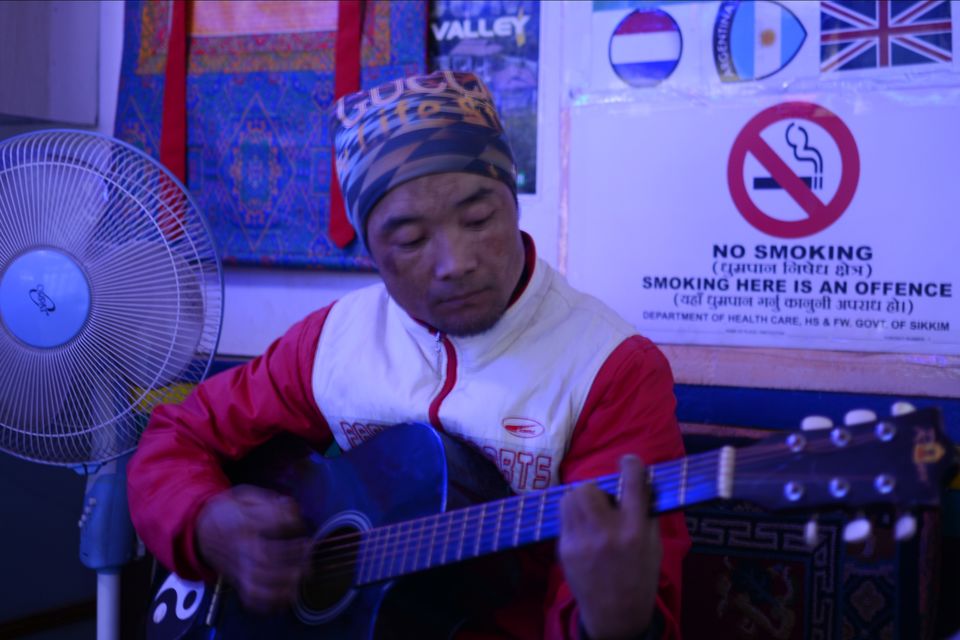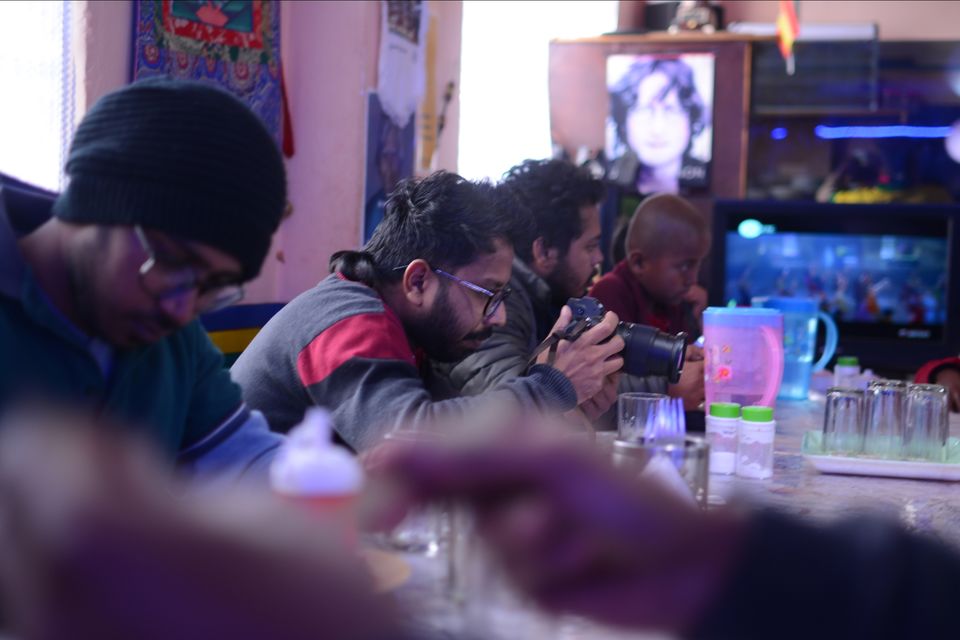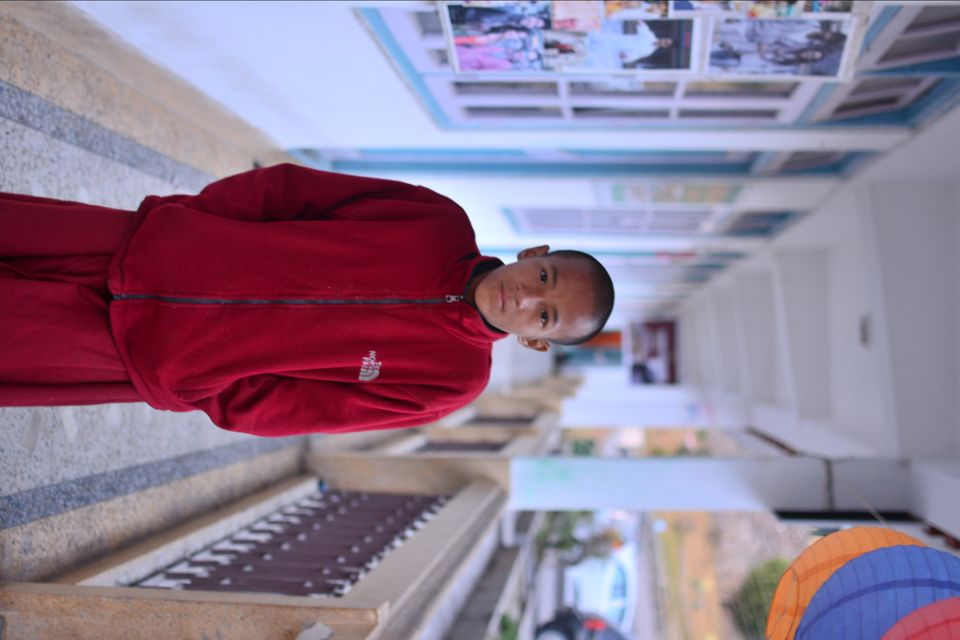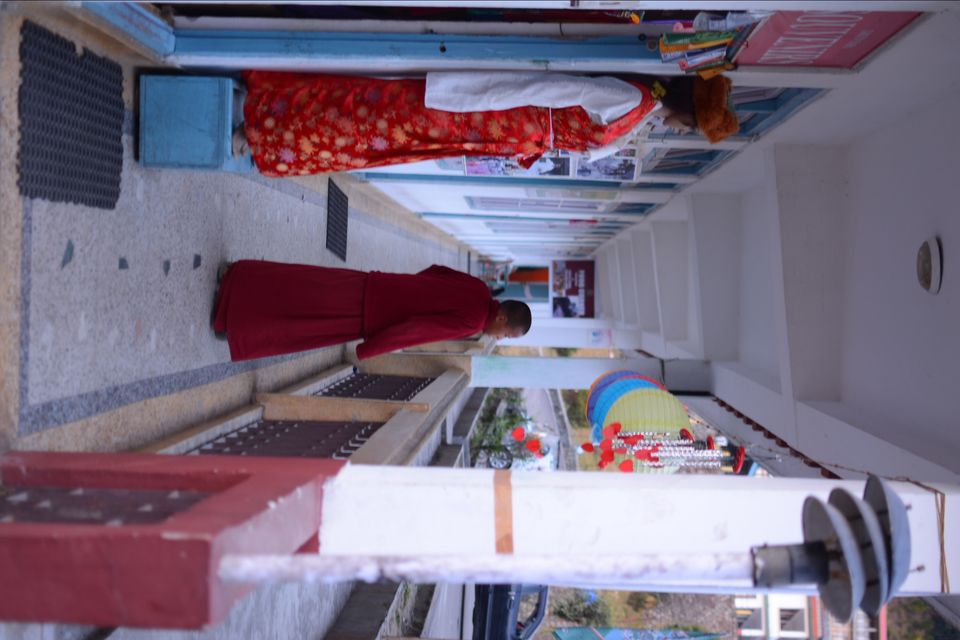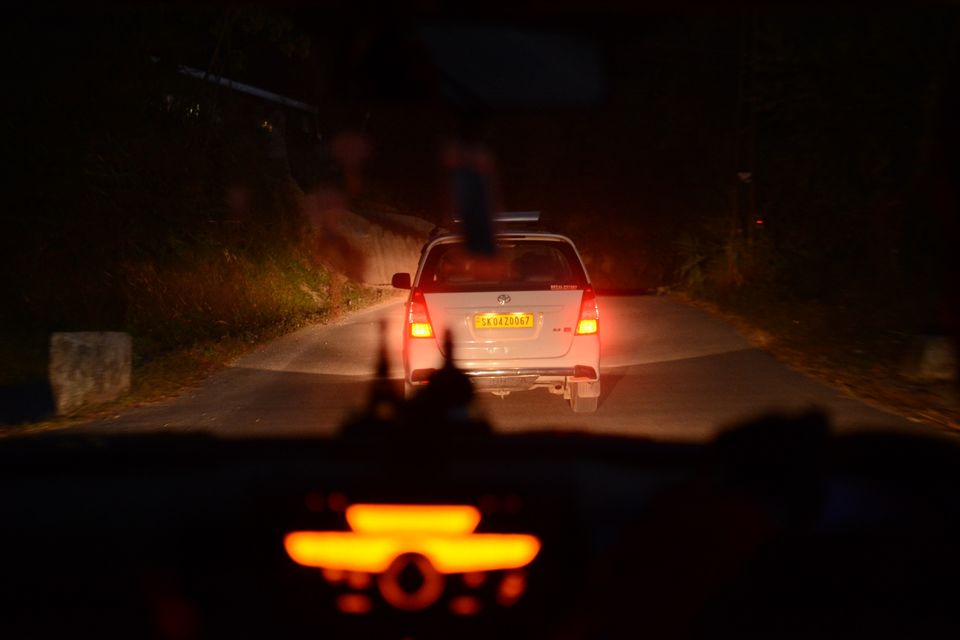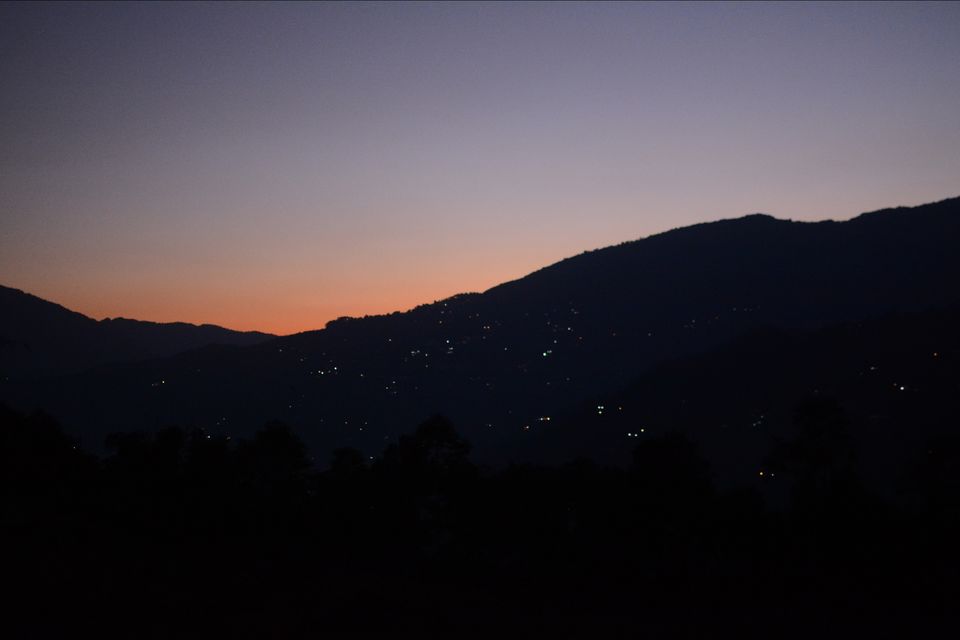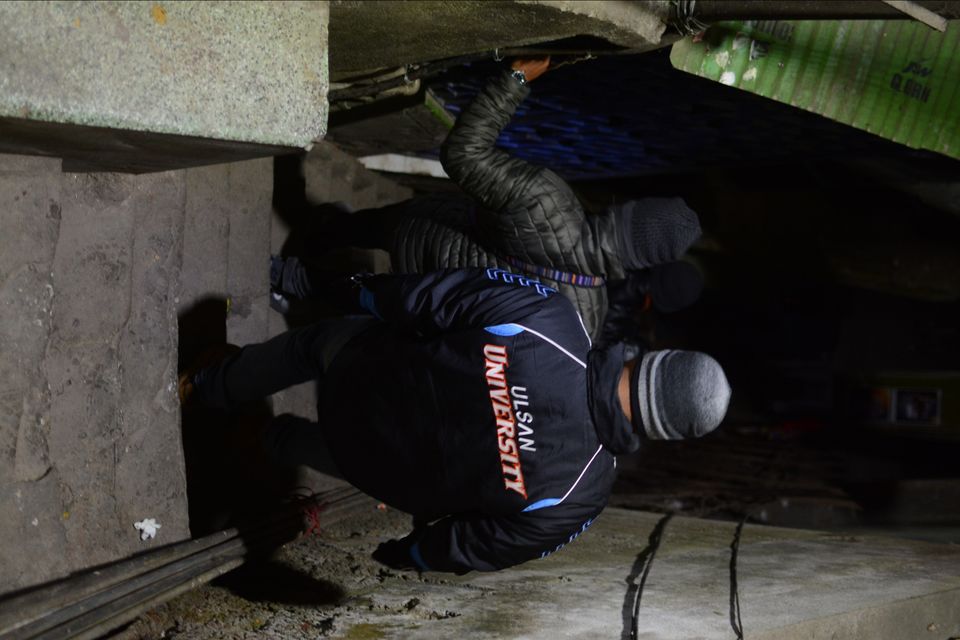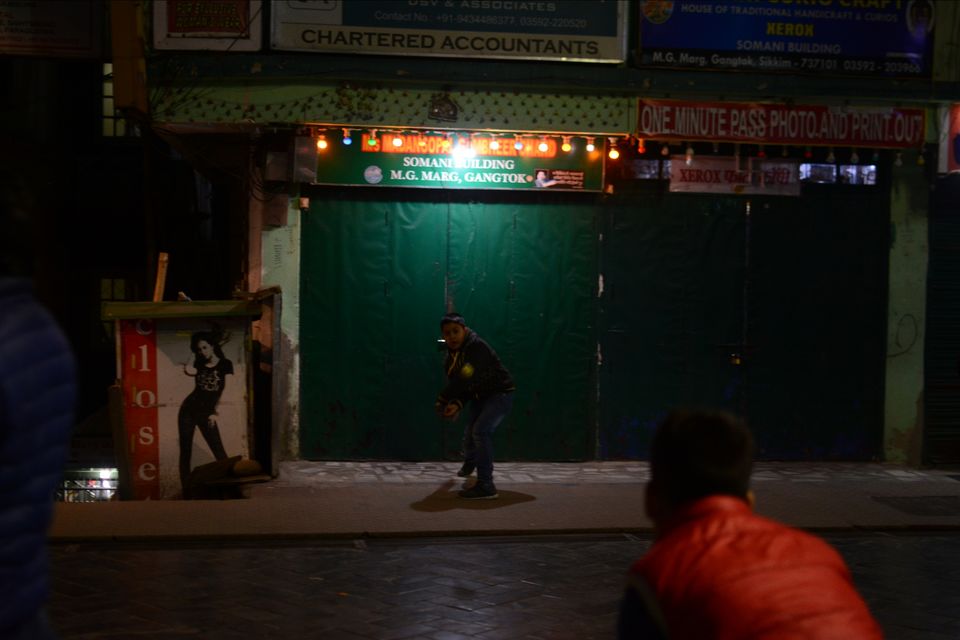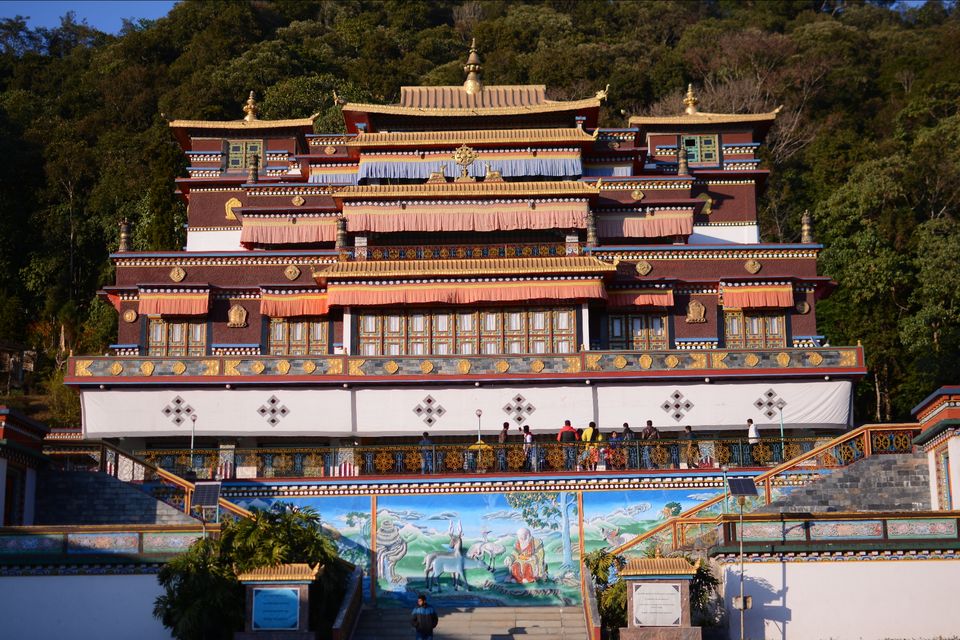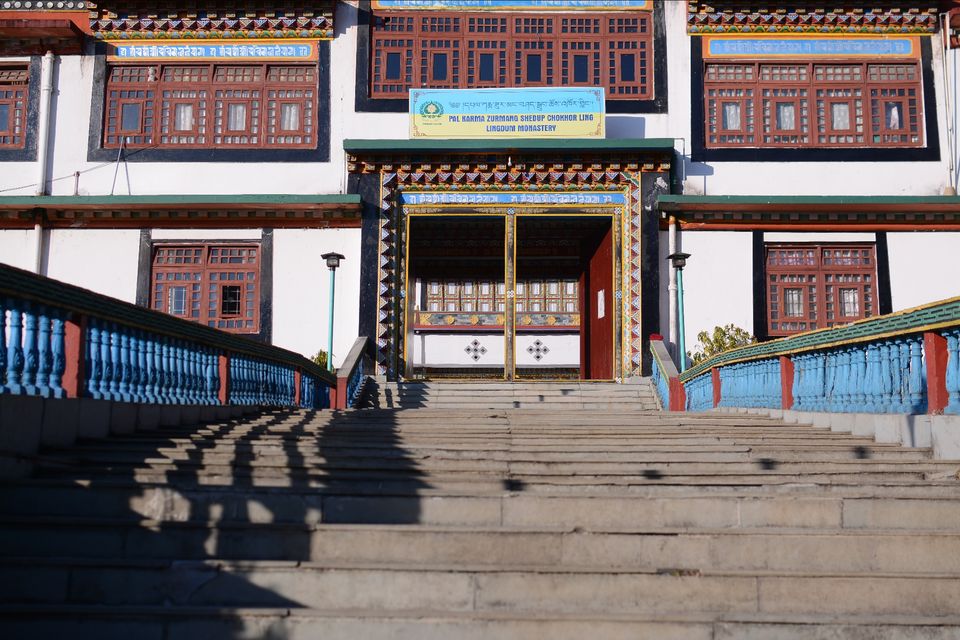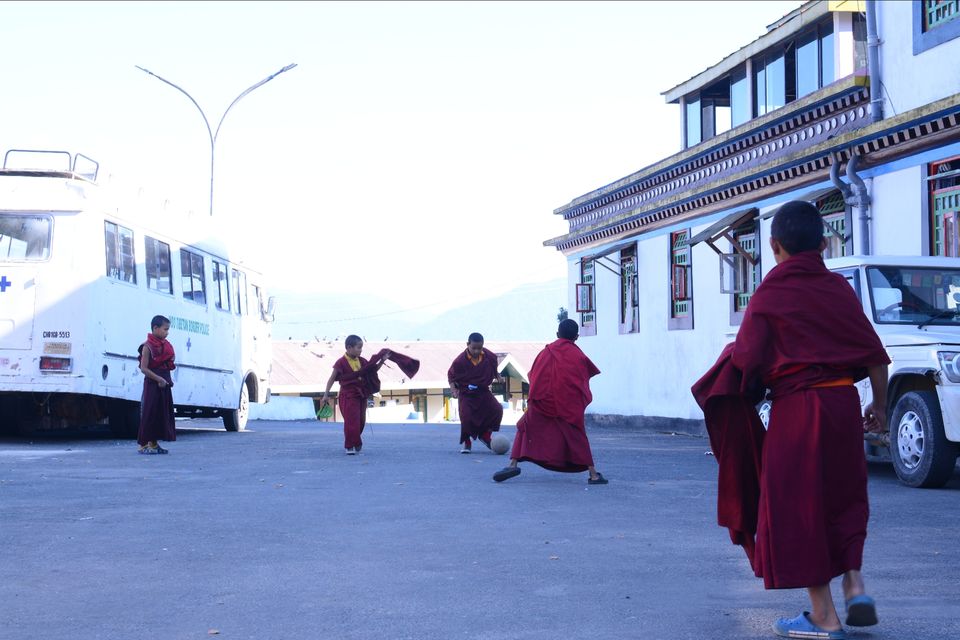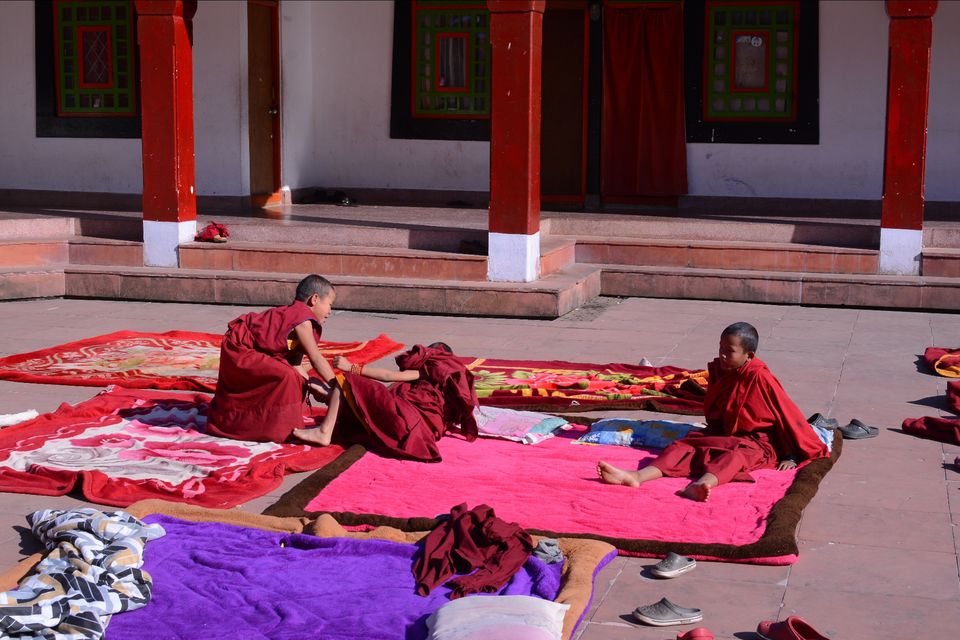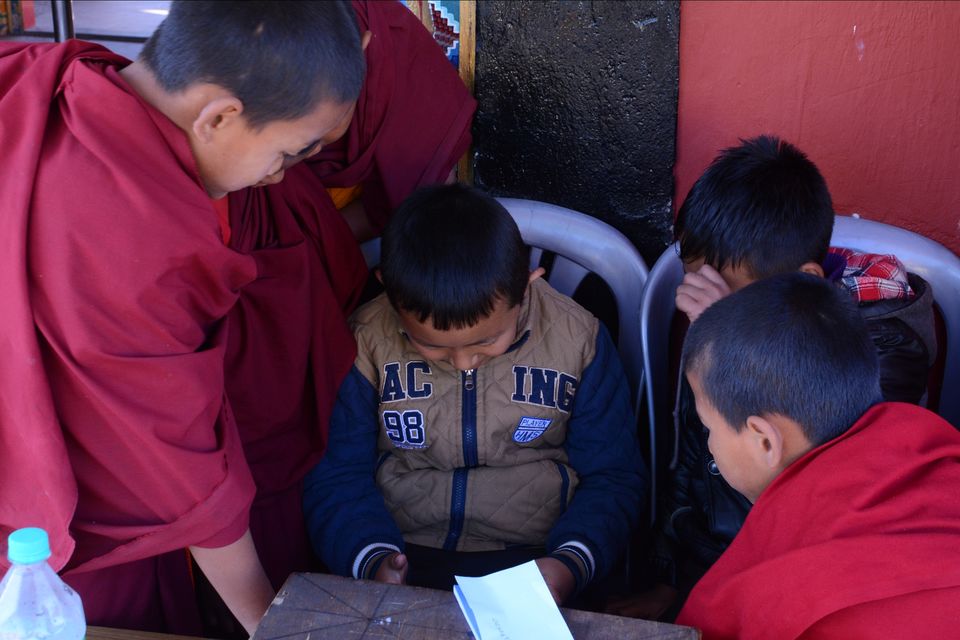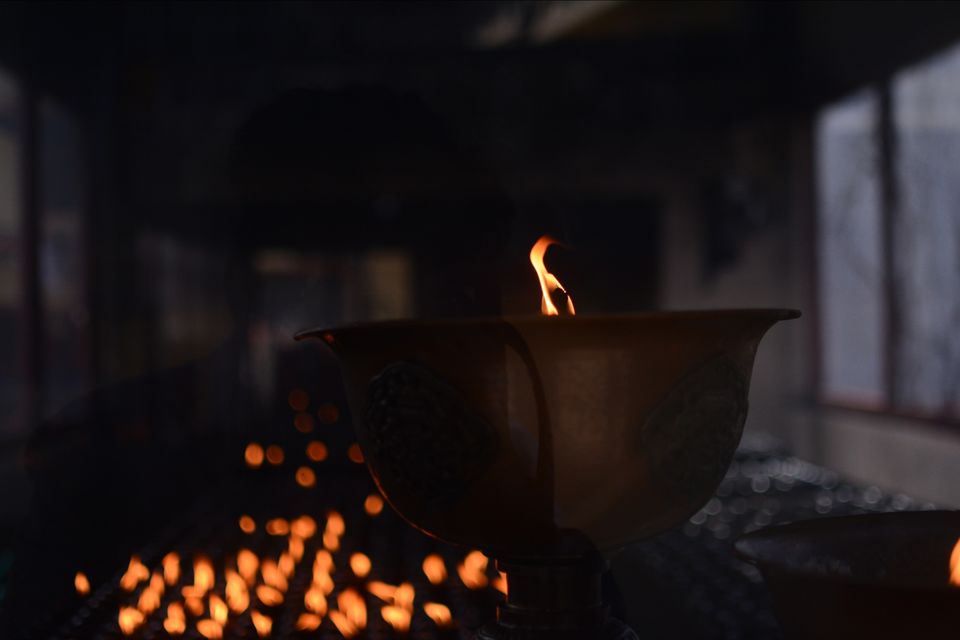 So Pelling is basically 132kms from Gangtok,So we started our "Day 5" to reach Pelling. So we all were searching for a cab to reach Pelling, but the cab will be so expensive to reach Pelling, then a random guy suggest us to go down hill about 500mtrs, then you we got a cab at good deal. So on the way to Pelling we had found to saw Mount Kanchenjunga getting closer to us & when we all had lunch in a restaurant on the way, at that time we get to saw dark clouds above "Mount Kanchenjunga".Then we thought it must be raining there but no the driver told us, it's snowing there & after a long journey through landslide areas we finally reached " Pelling", you will find many hotels there, so no worry for the hotels. And you can find scenic view of Mountain range of Himalayas from there. So when we saw "Mount Kanchenjunga", it was totally full with snow and glowing white. We checked in to the hotel & immediately came out to see the view of the " Mount Kanchenjunga", we took rest that day &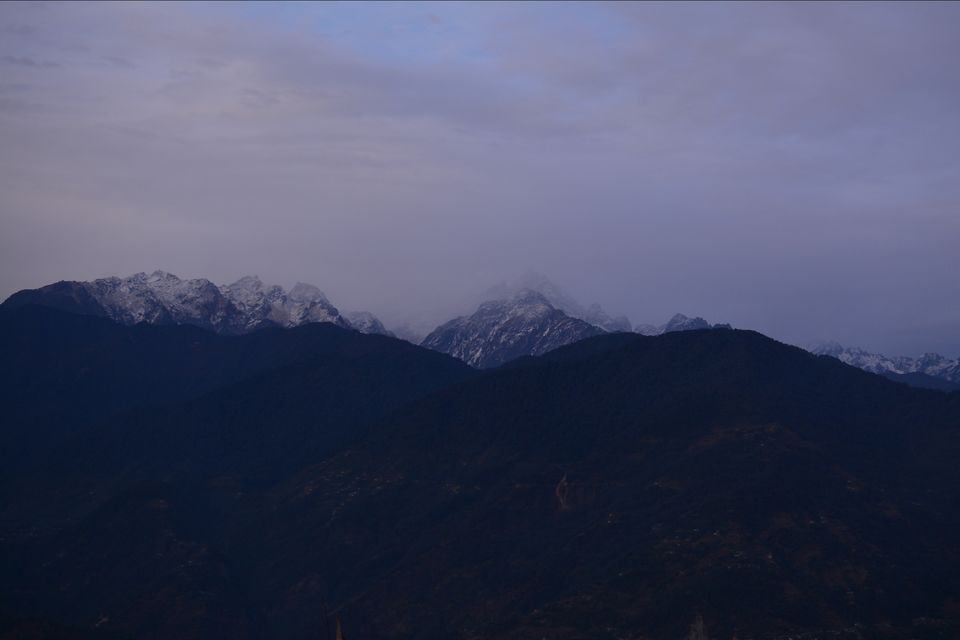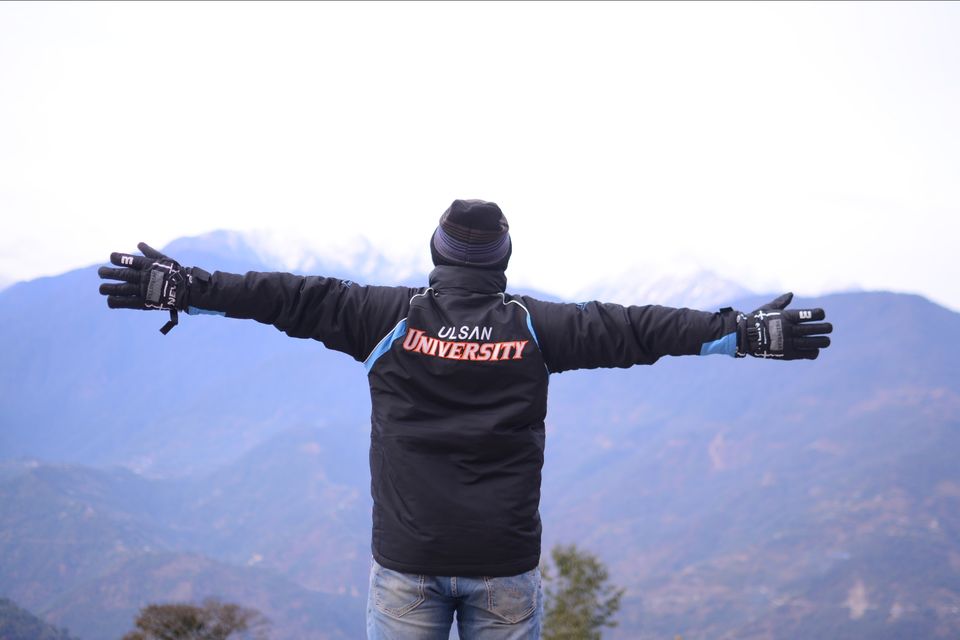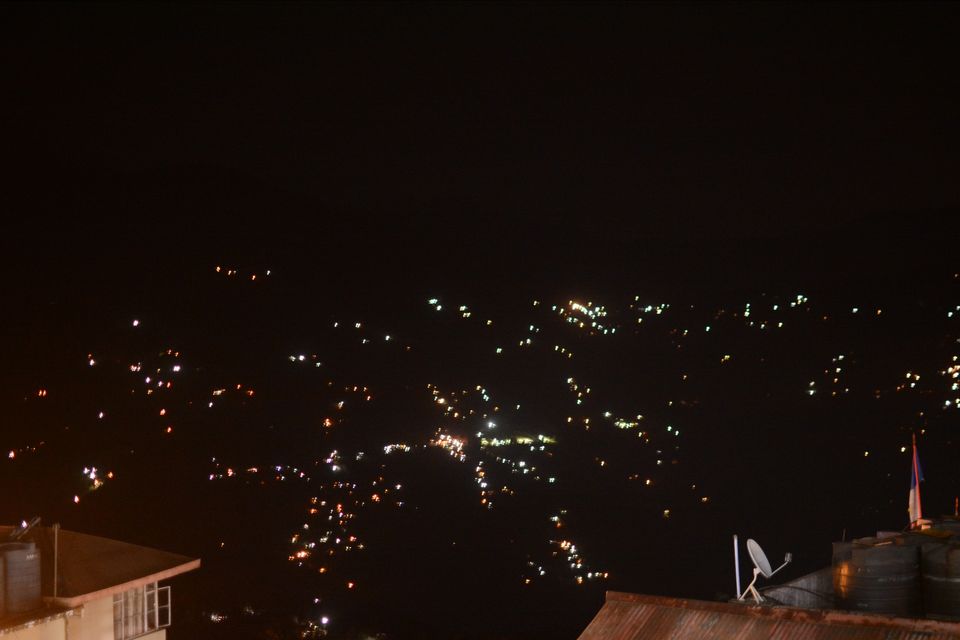 We thought of waking up early in the morning & we will go for the sunrise but the temperature was 1 degree outside, so many of us didn't woke up after seeing clouds outside. But when we woke up at 8 am the sun was so shining that the temperature goes up in a minute. After freshing up we went outside for a trek to "Sanga choeling monastery",( You can hire cab from there but it is only 6kms aways from our hotel). On our way we saw a petrolpump on the way, which is so scenic to see. And on that we faced a problem, the problem was that day India was closed for a day. So we are out of cash cause no banks & no ATMs were opened that day, then we went to the "Tourism centre" of pelling they had no option to solve this,then we started our trek to "Sanga choeling monastery".There is an option for "paragliding" in Pelling. It will come on the way to "Sanga choeling Monastery".After a stiff trek we finally reached the beautiful " Sanga choeling Monastery ", and there is a only thing made in India after China is the" Magnificent Glass walk".It is not that high but something new we experienced there. But you have to pay for visiting it. We stayed there till Evening & watching the magnificent view of "Mount Kanchenjunga" & the last ray of sun on it. It was so beautiful sunset we never saw. After that we climbed back to our hotel but we still all were out cash, so after asking in many shops we finally made a deal with the petrolpump i mentioned above. But for 1000 we have to pay 100 extra. So we had nothing to thought of, we said yes to his deal because we had to left Pelling next day and we had to pay our hotel & food bills as cash only. So we had to made this deal. After that night we went to Gangtok, we didn't wanted to left the Pelling because it was so peaceful to leave, you never had. But what to do.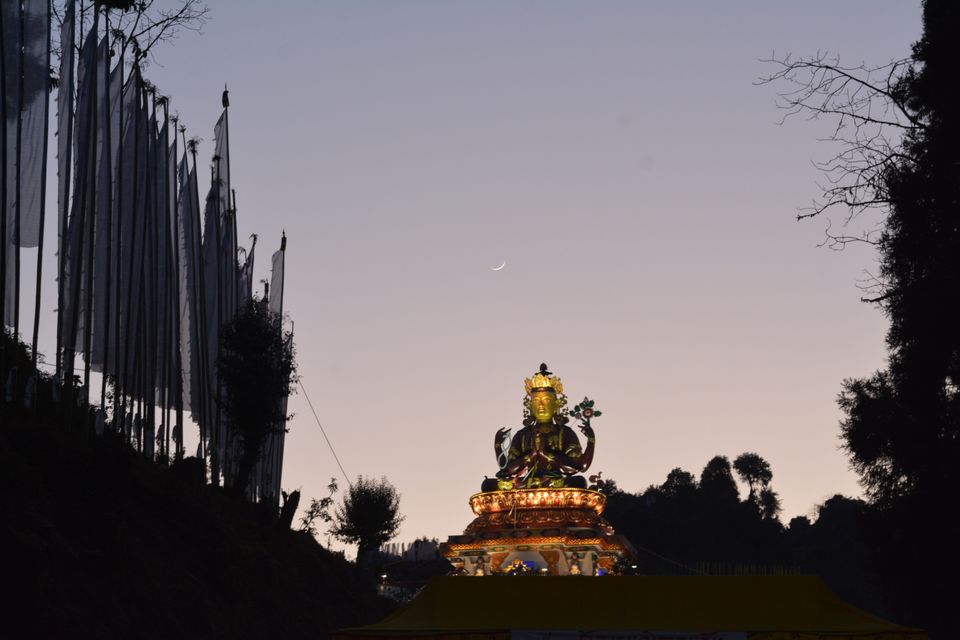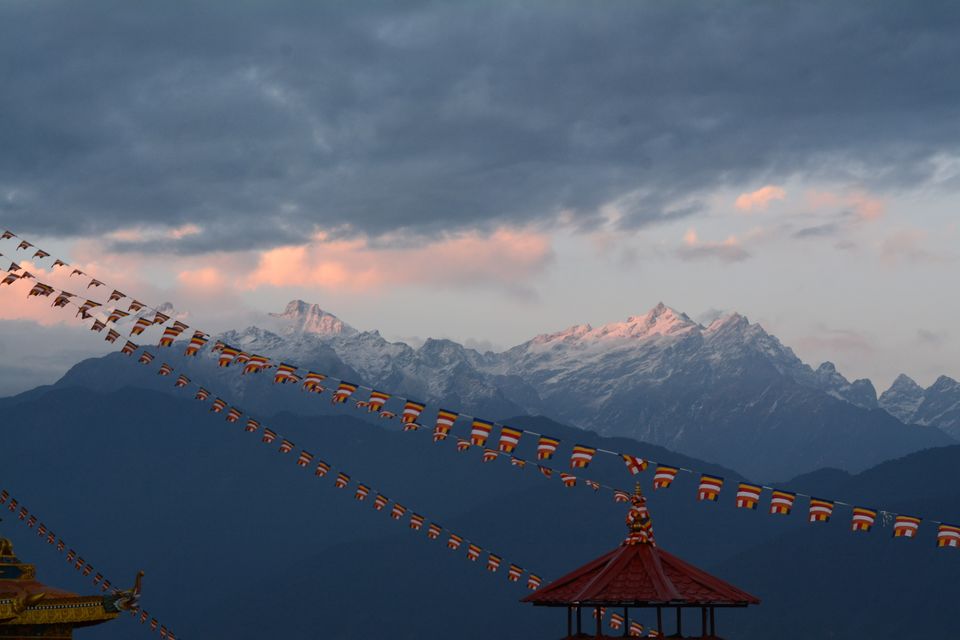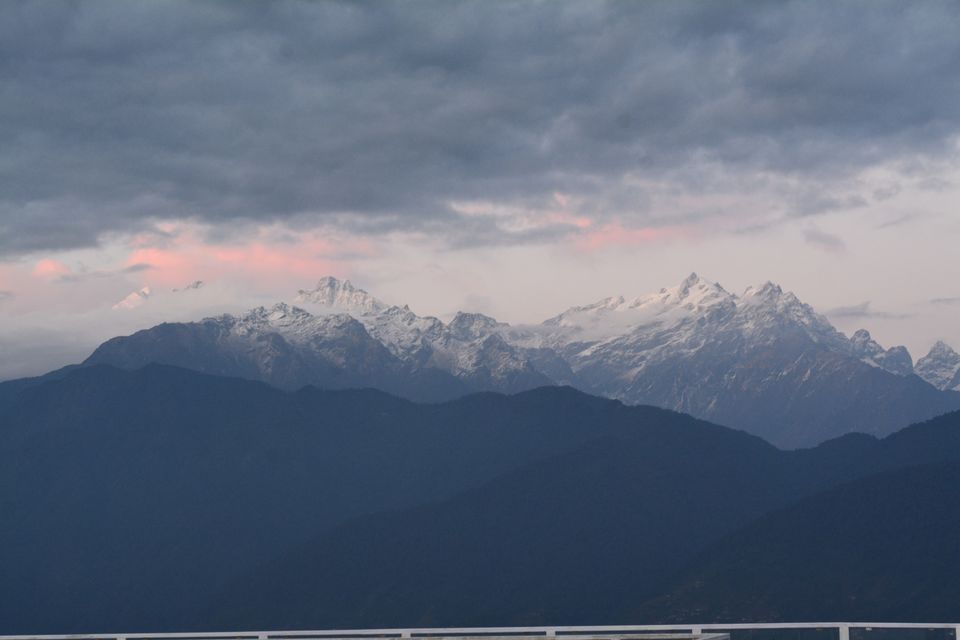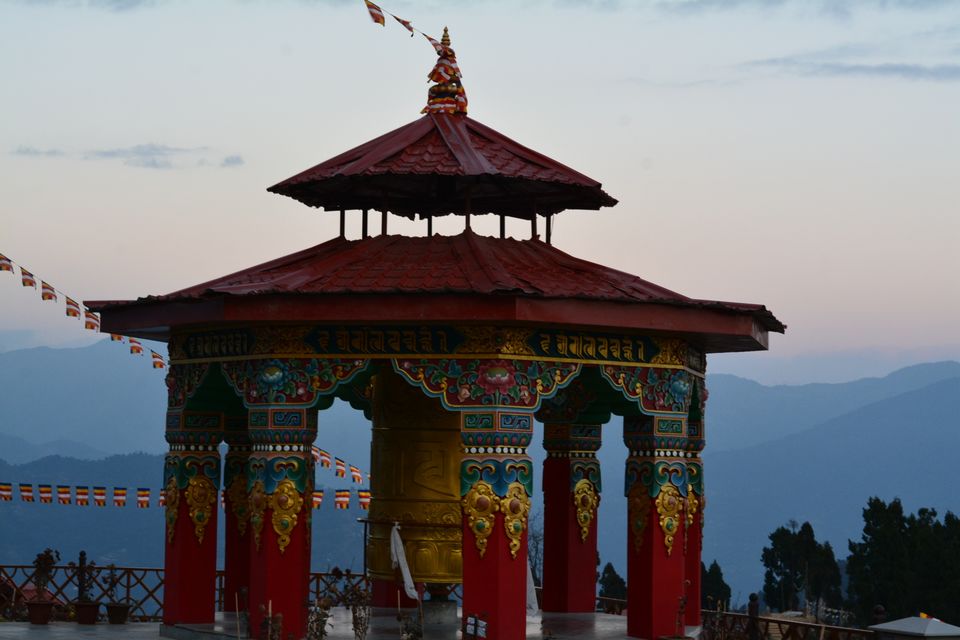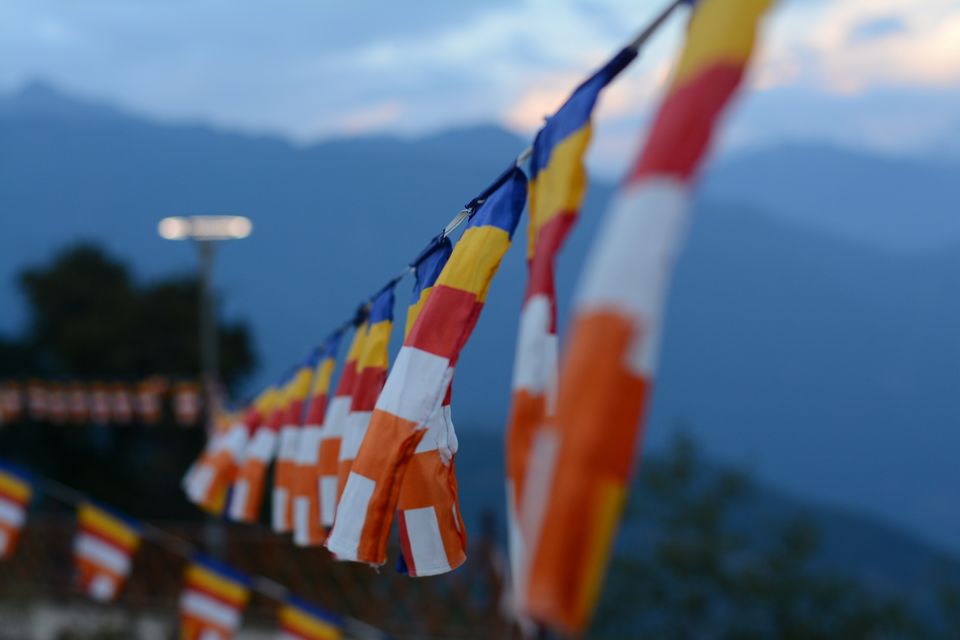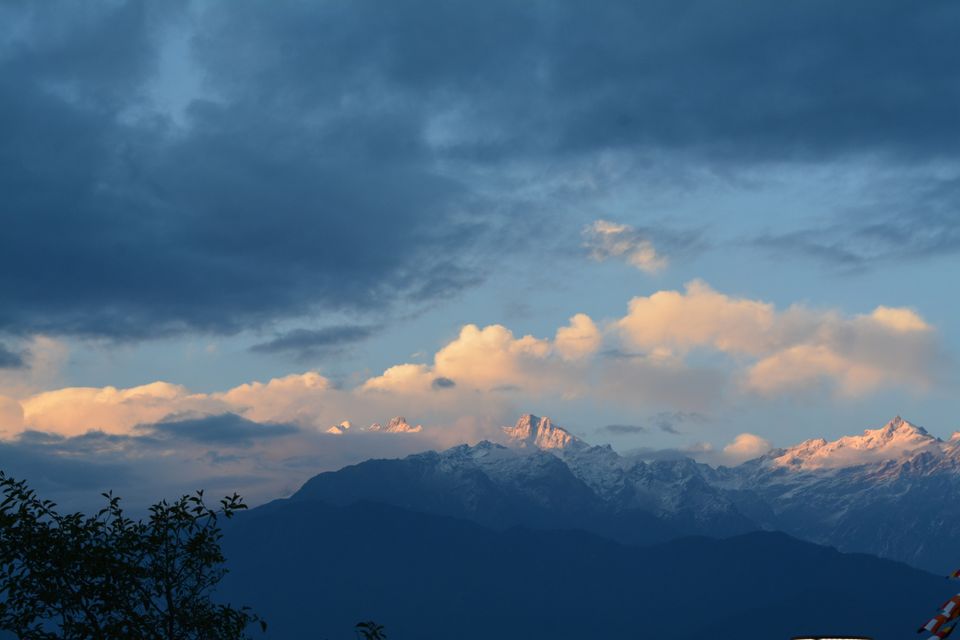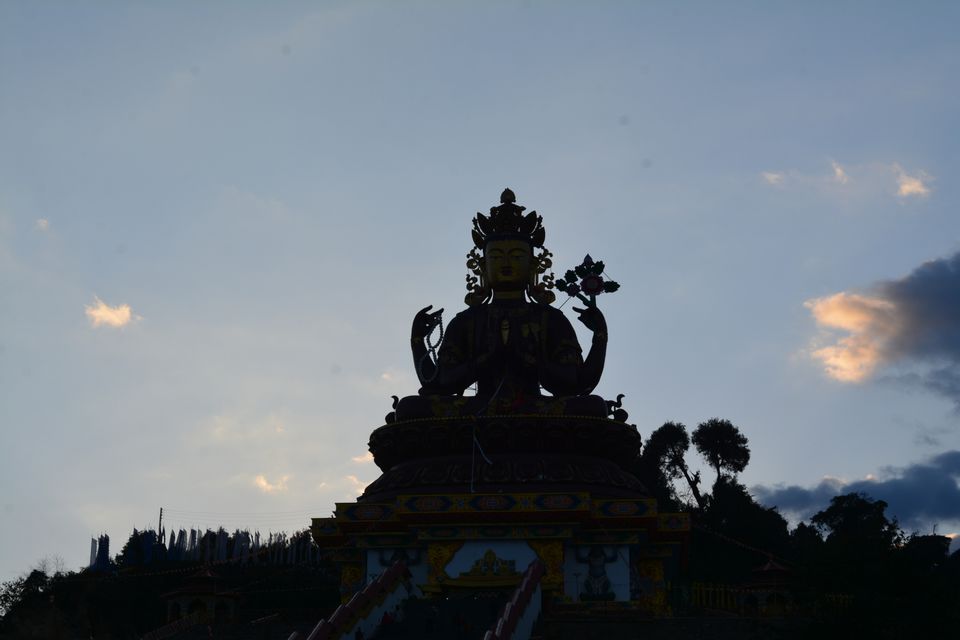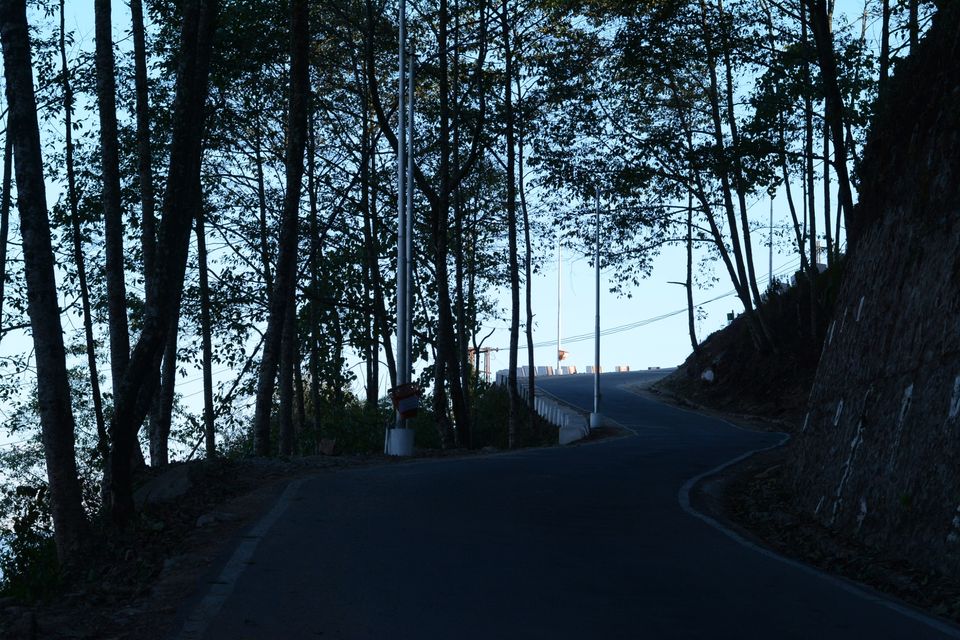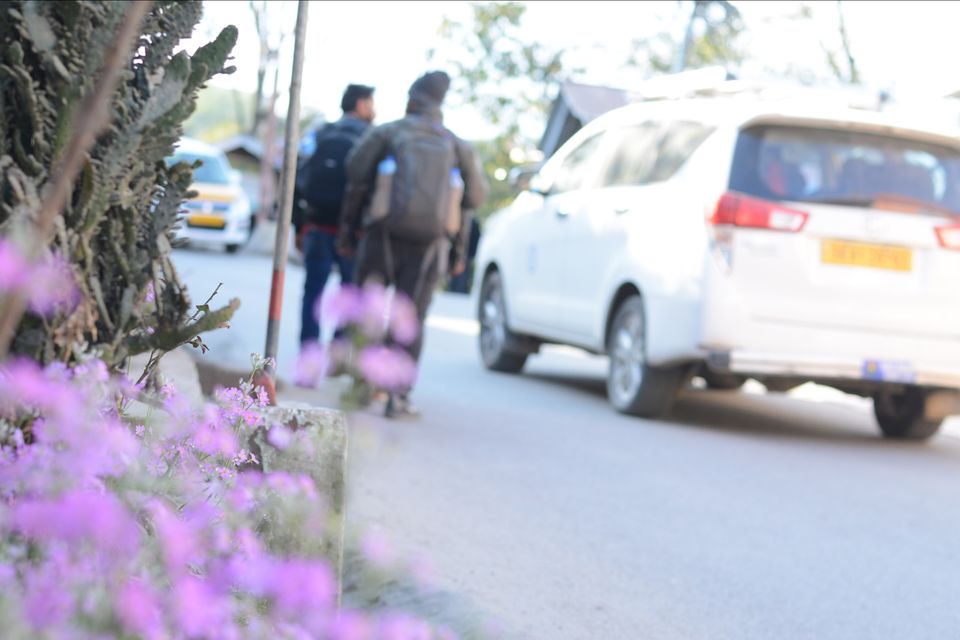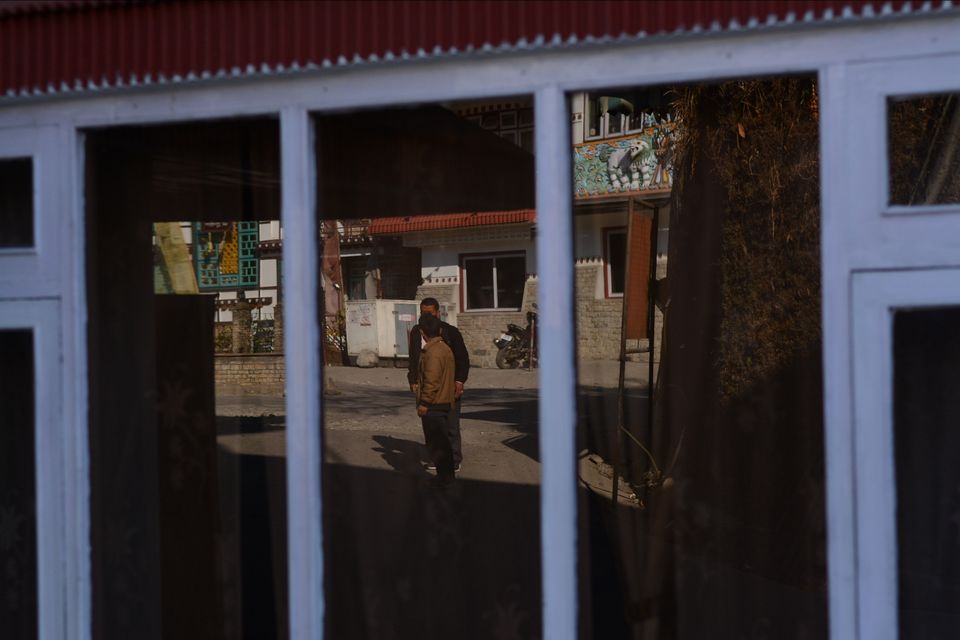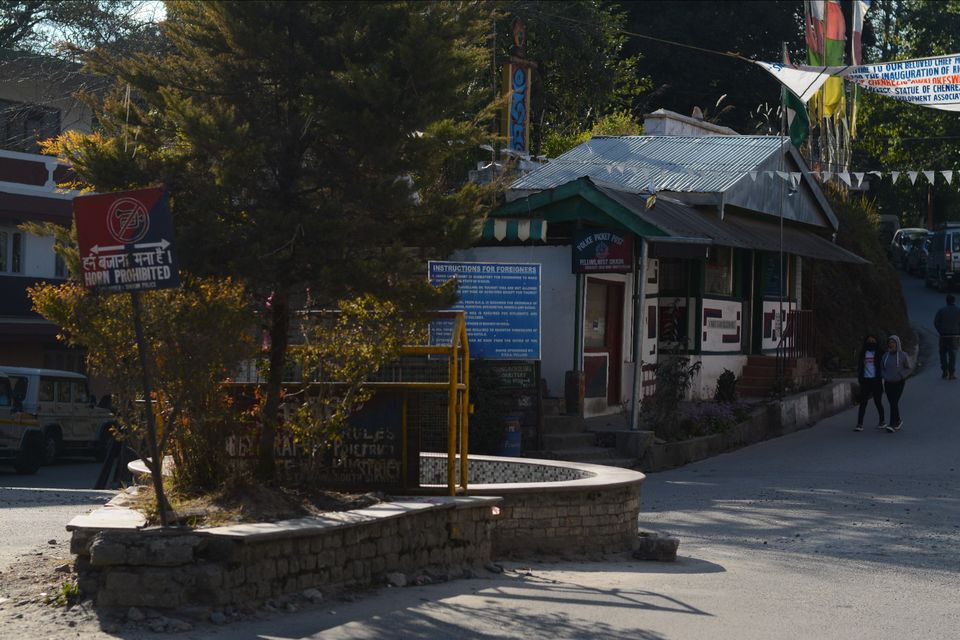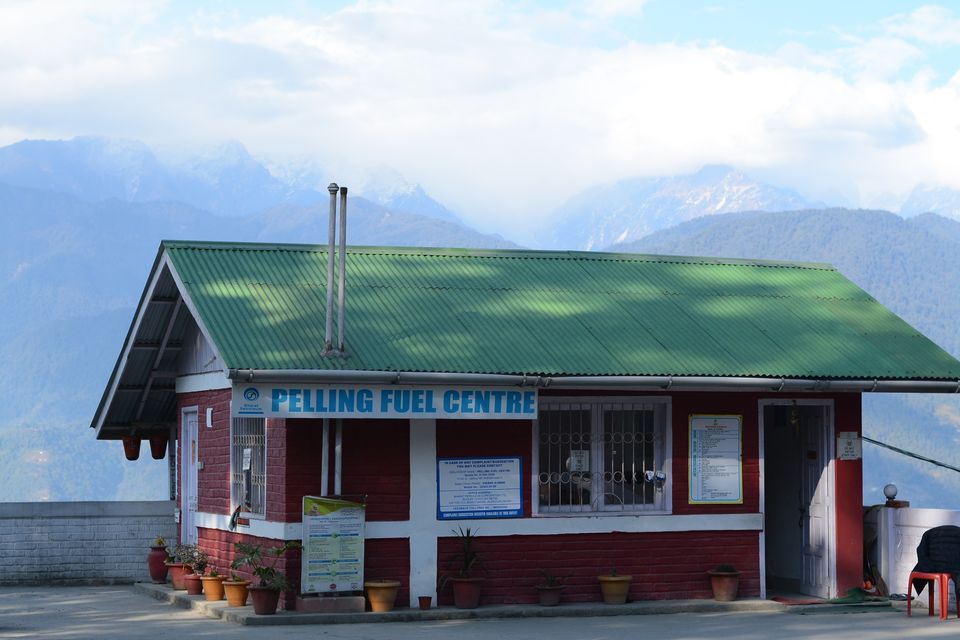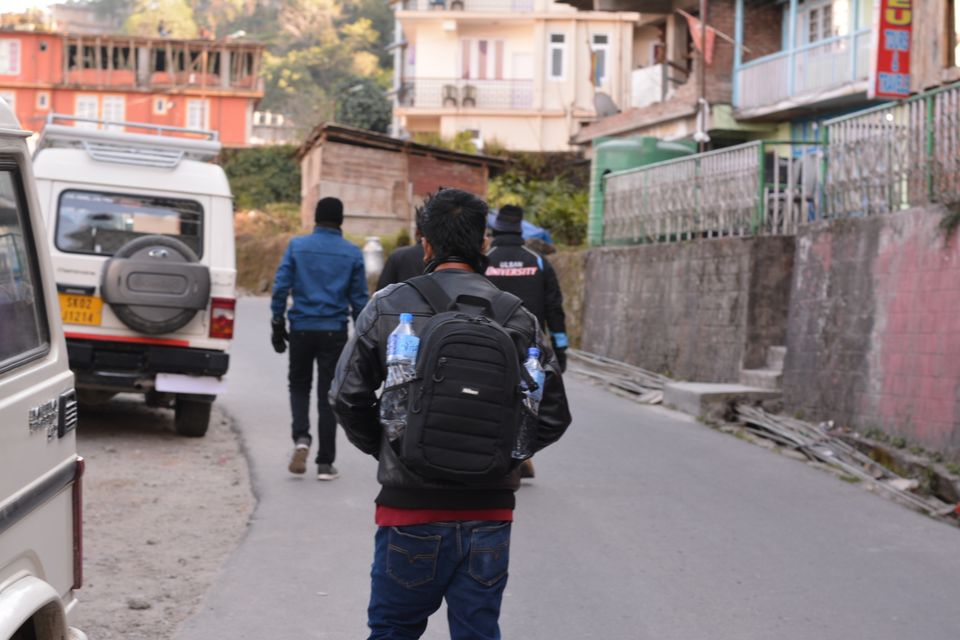 We reached Gangtok at night & it was raining all the night, so we took rest and not going anywhere that night.
We woke up early to visit the Lal market which is famous in Locals there. A market where farmers from all the village came to sell their products, it is a historic market but it became a shopping mall type but farmers are still selling thier products outside the mall. You can find a bulk of Oranges every where. After visiting that we started searching for local foods, but could found any that tasty. But you can find it in MG mall road, with lots of options in cheaper also. We couldn't went up cause we had to left for Siliguri for the train next day. And the beautiful journey ends here. Later on,we moved to Siliguri that day and head to our city Bhubaneswar.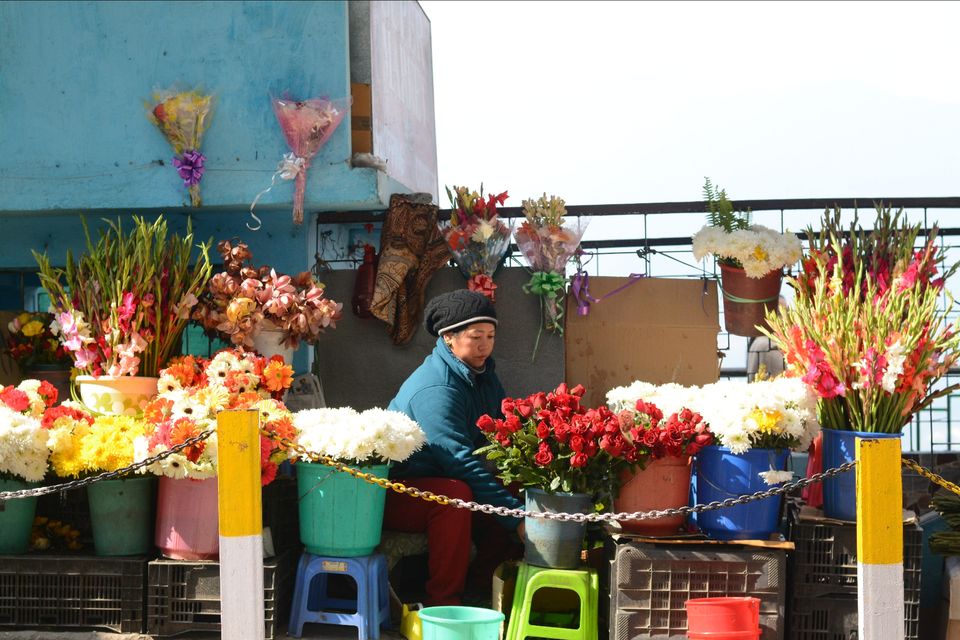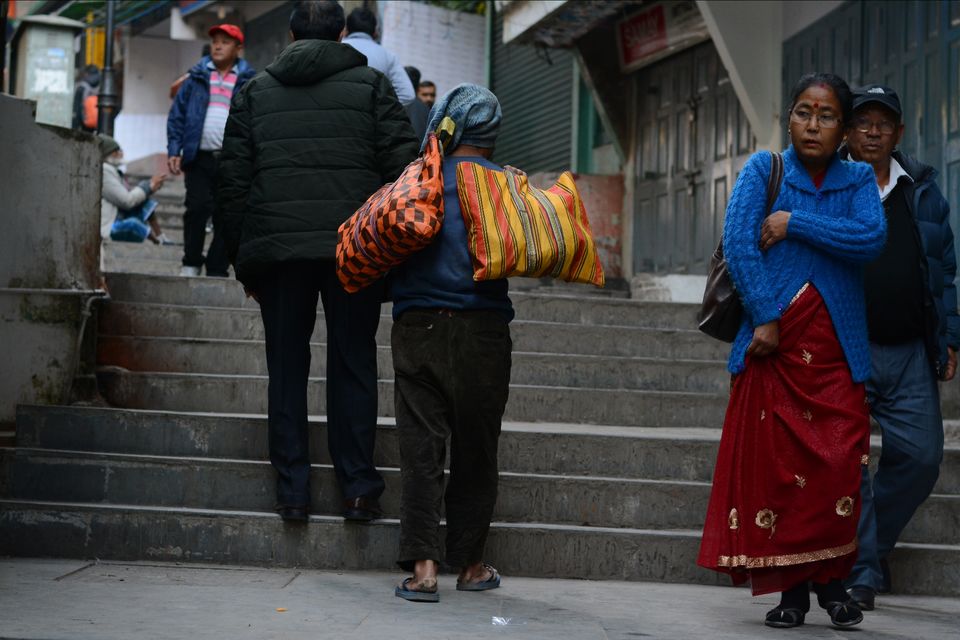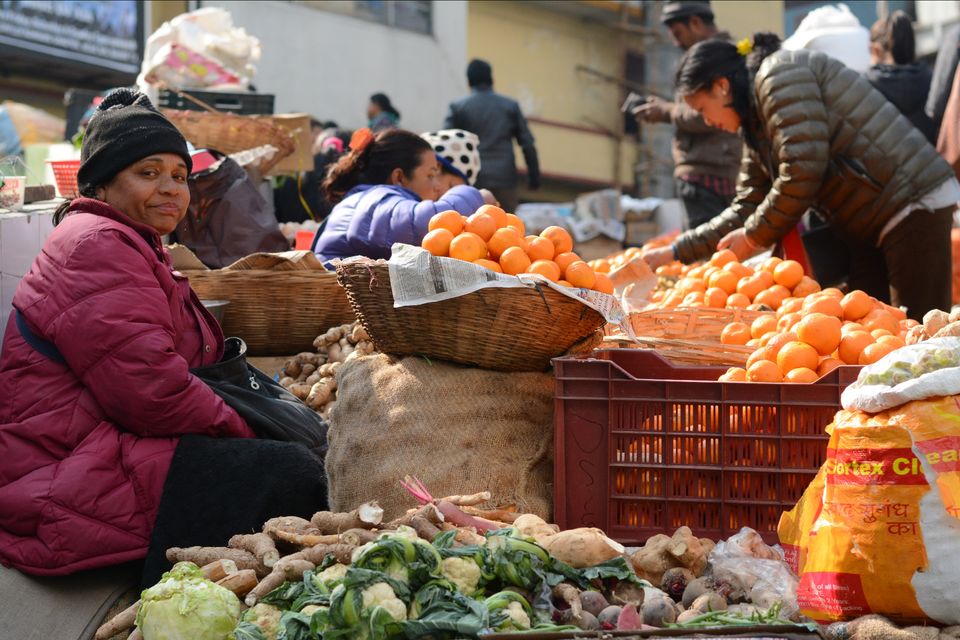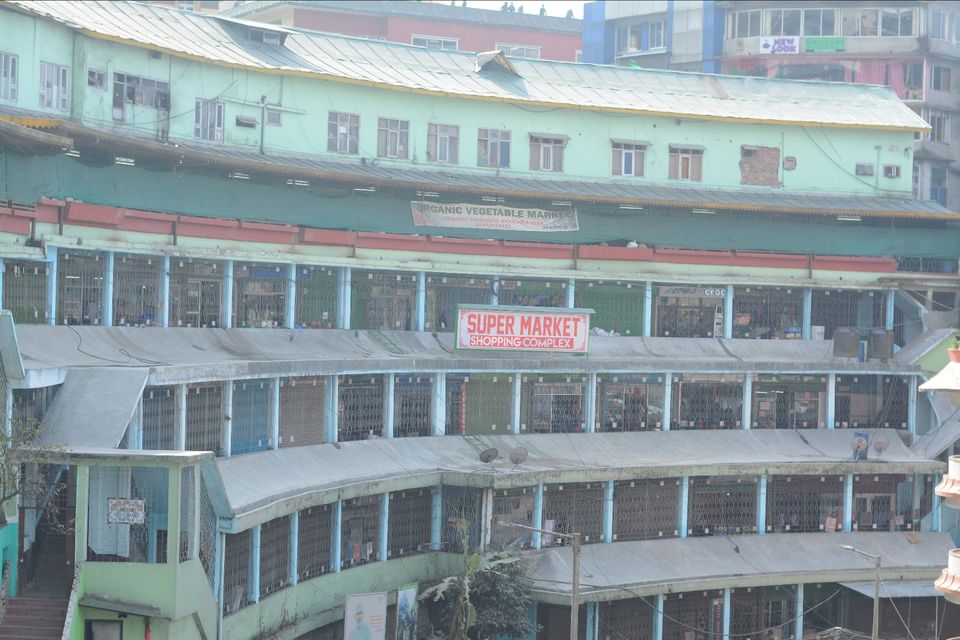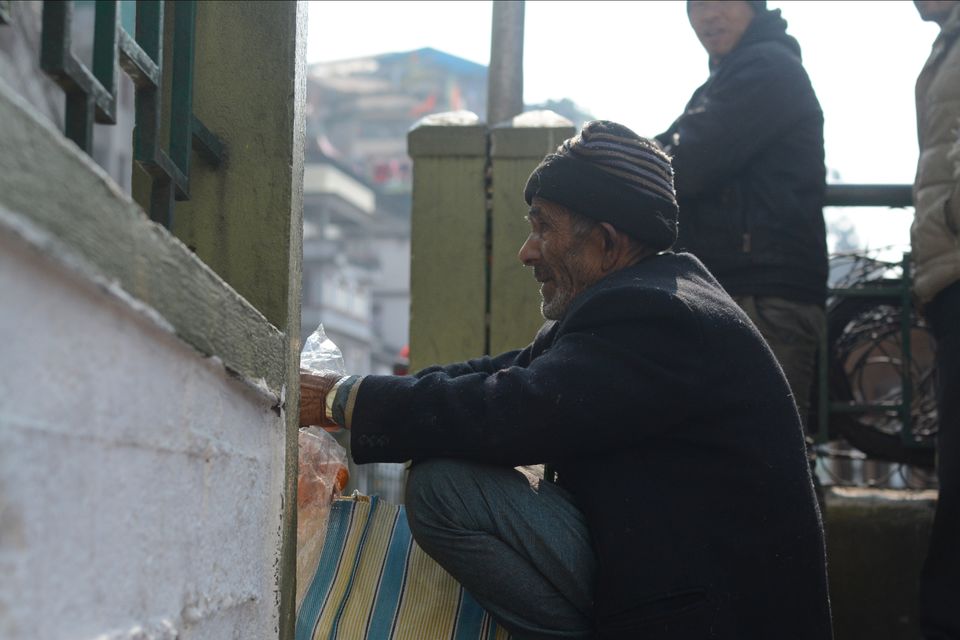 Yeah, I was missing Pelling badly because it was so calm & a city life is what you know better. Still feeling that.
Frequent searches leading to this page:-
gangtok lachen lachung tour package, gangtok to gurudongmar lake package, bhubaneswar to gangtok tour package, gangtok itinerary for 4 days, chennai to gangtok tour package