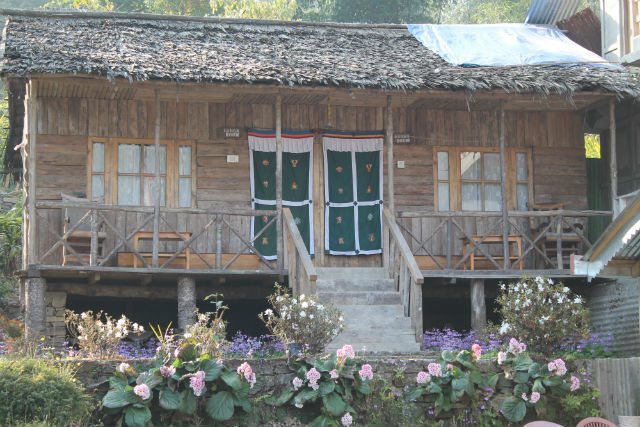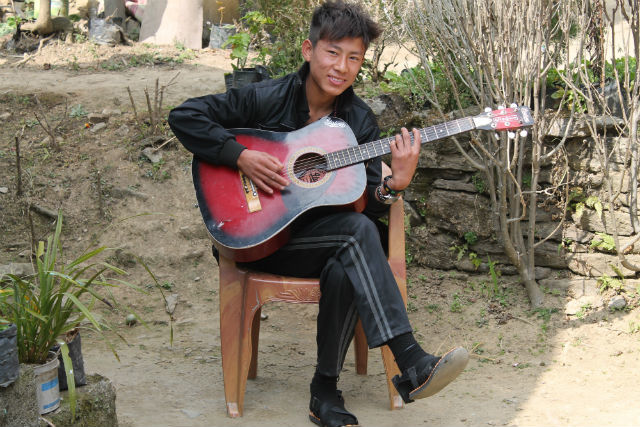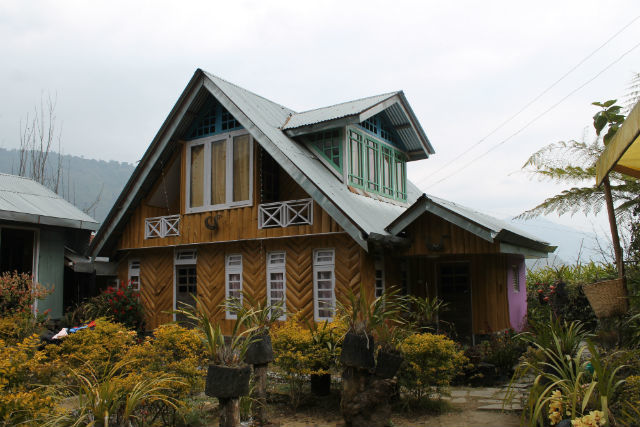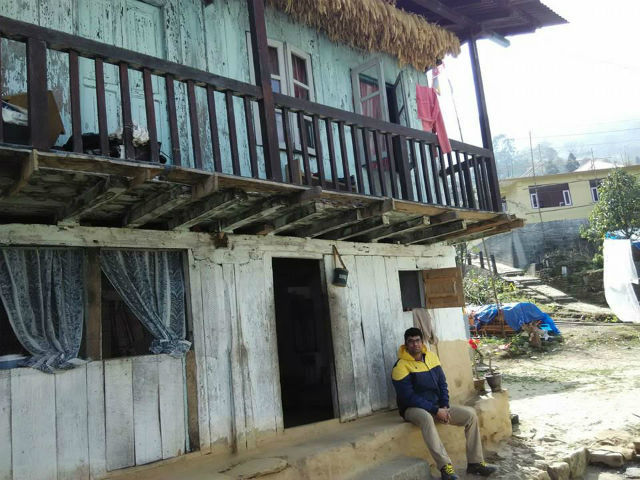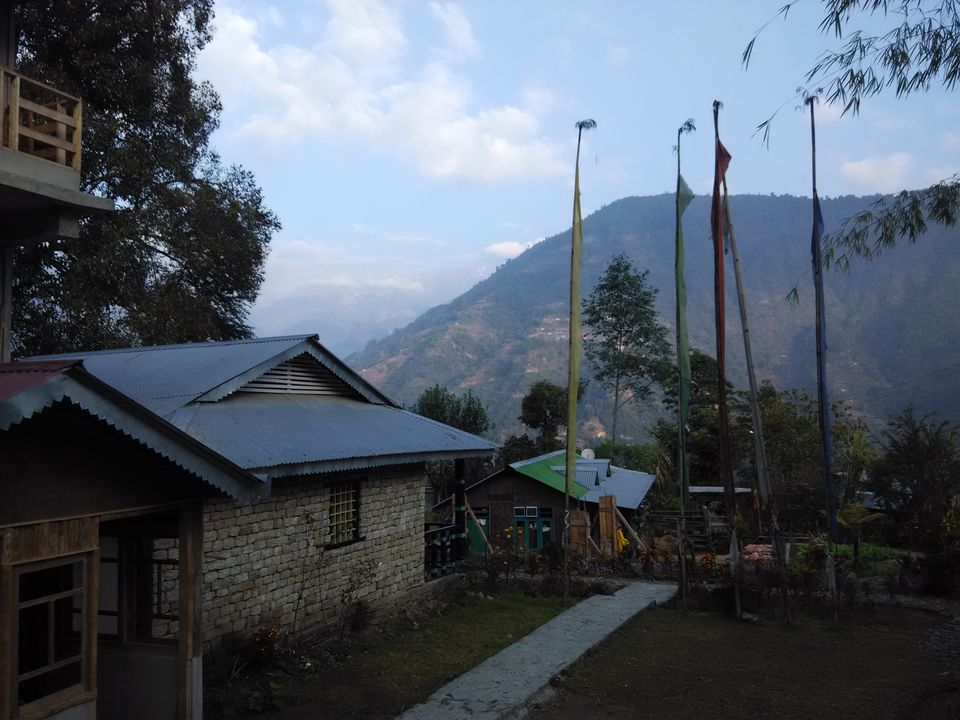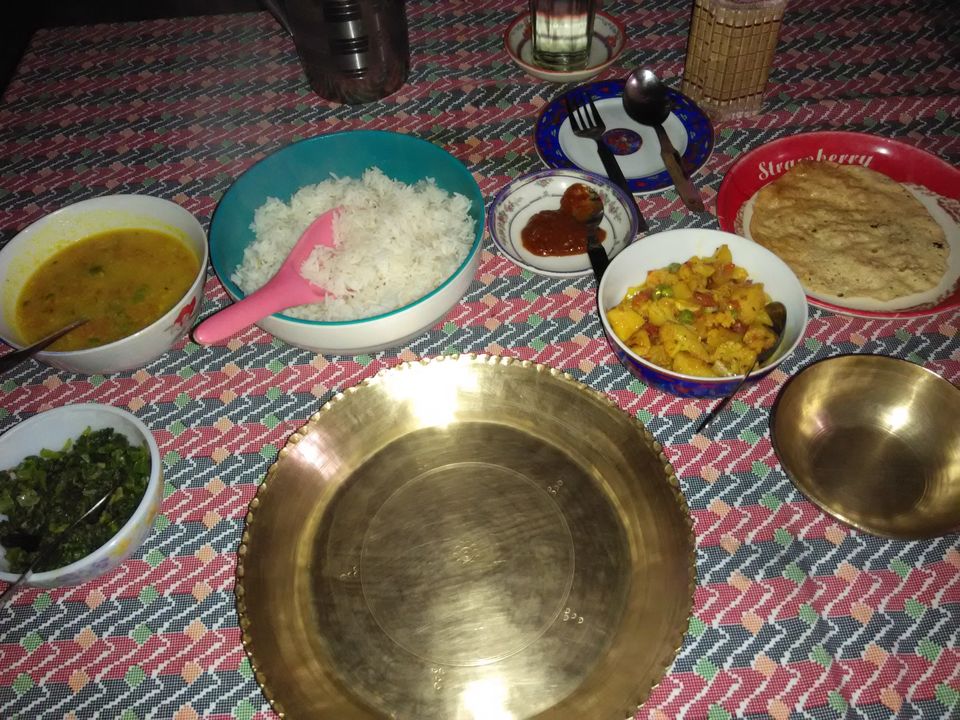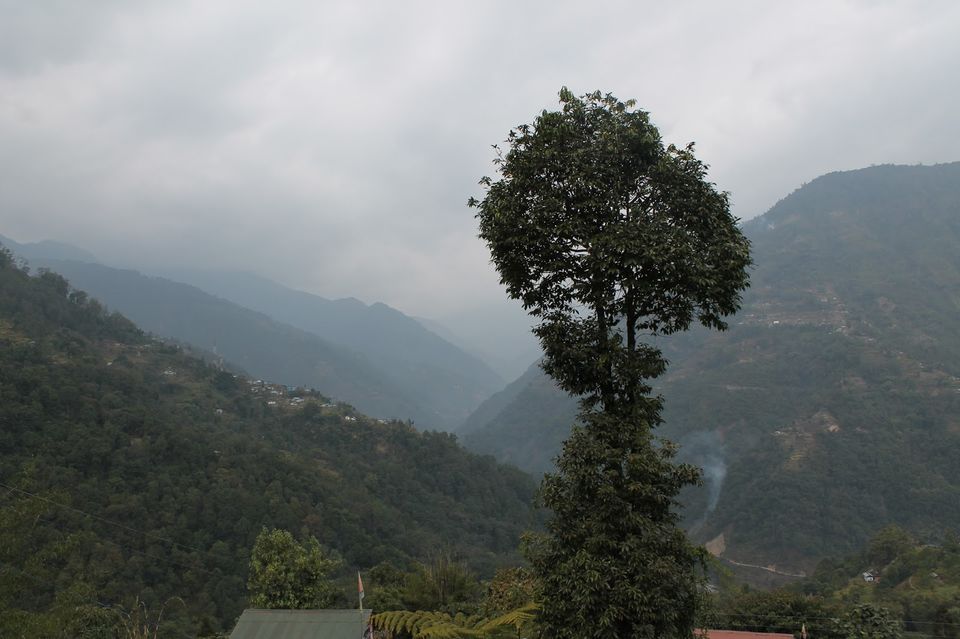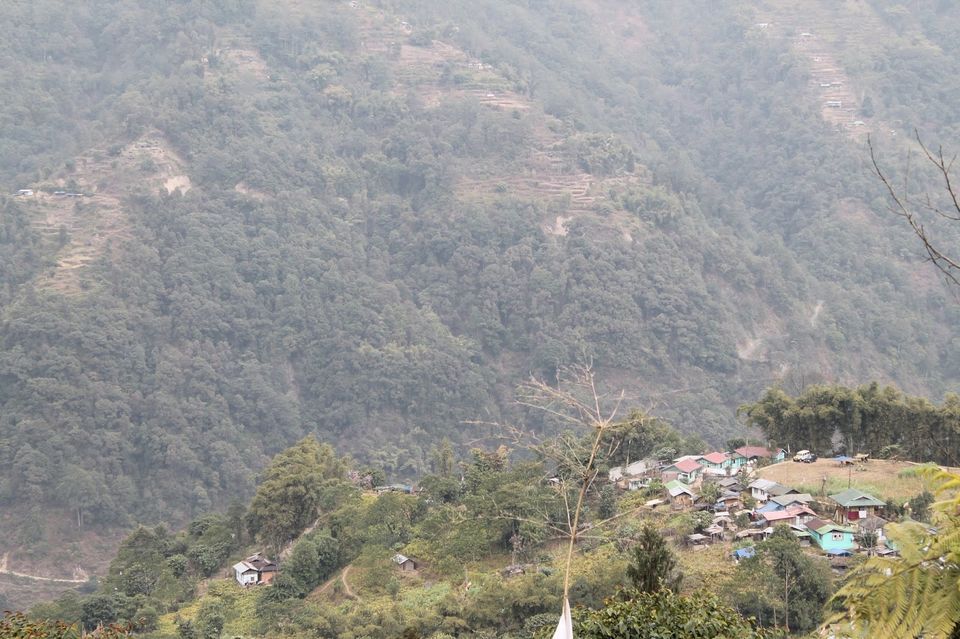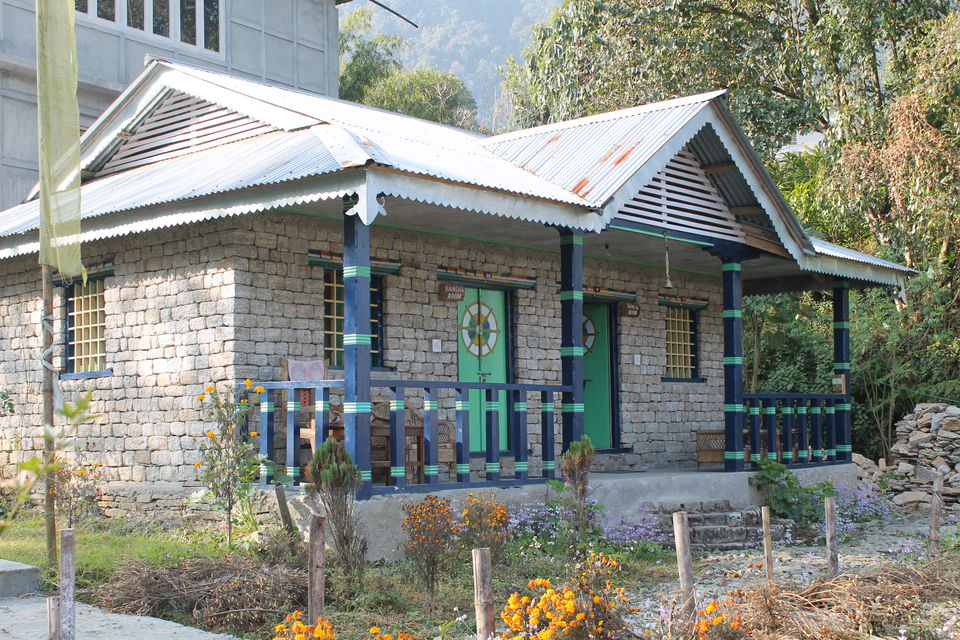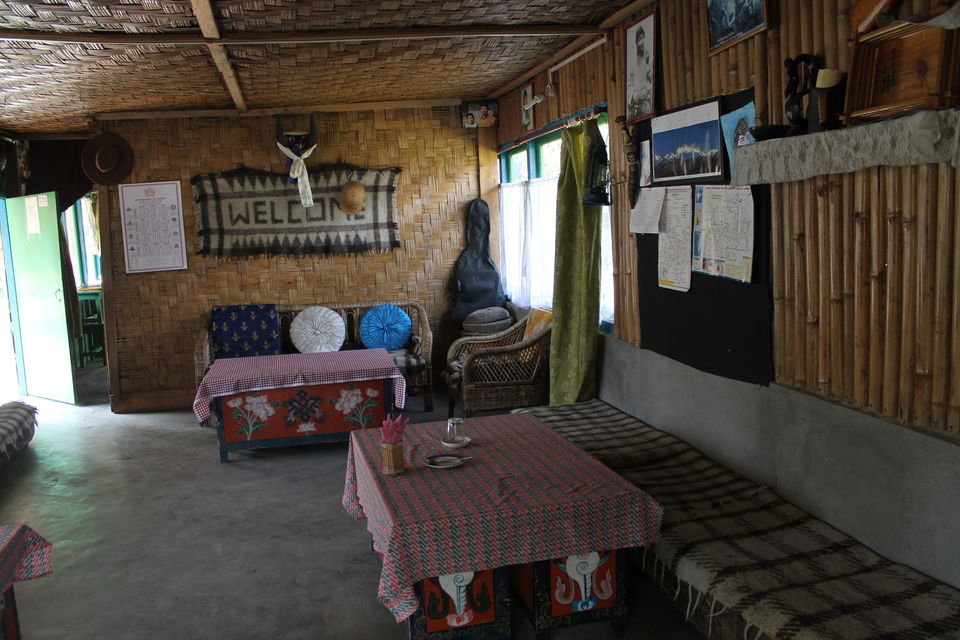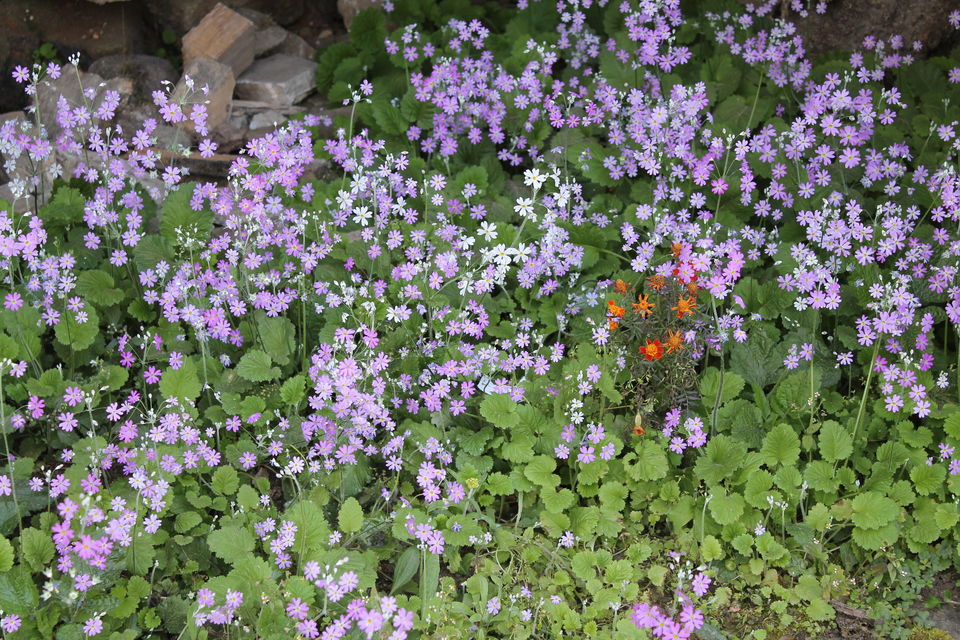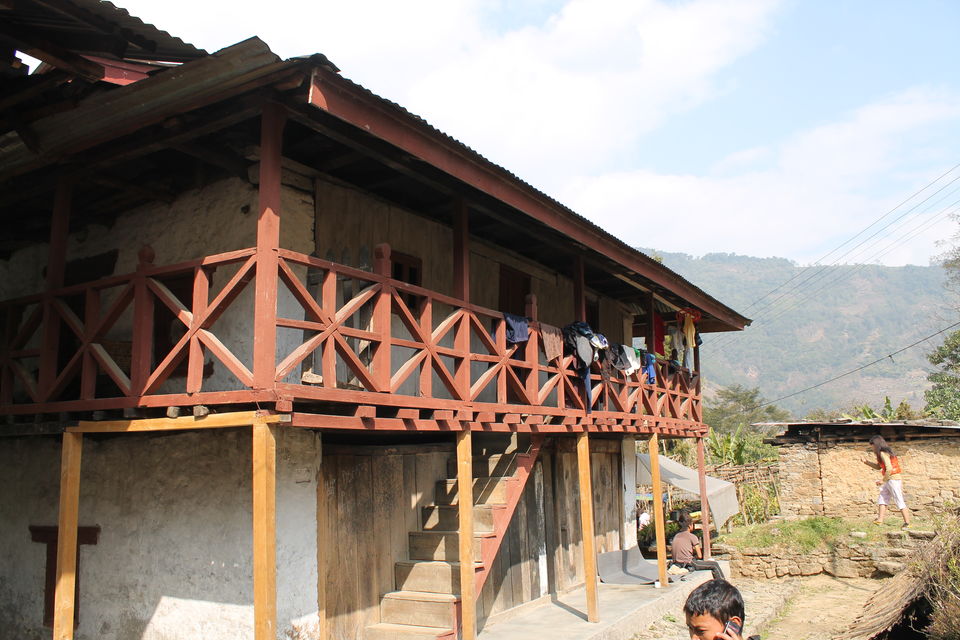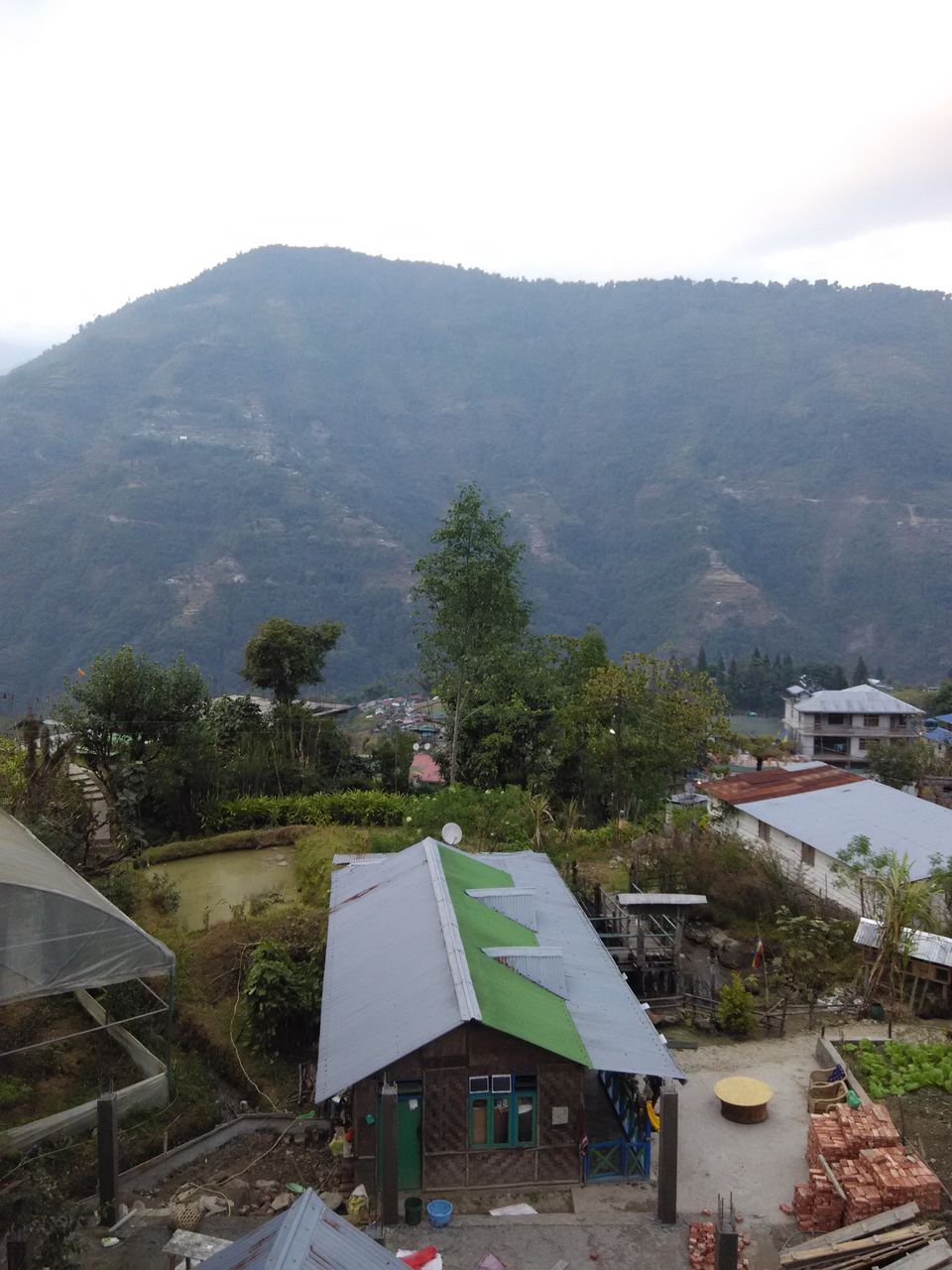 I started from Ravangla to Darap Village where I had booked a home stay for the next 3 days.
It was already about 2 pm when I reached Ravangla Taxi Stand. As a budget traveler, I preferred a shared taxi but realized that there were no services direct to Darap or even Pelling. The locals suggested me to take a shared taxi to Legship and then to Pelling which I obliged. As there were no direct taxi service to Pelling from Legship, I had to switch to another shared taxi to Geyzing.
I was sandwiched in between the co-passengers during both the trips as there were only skeleton services between these smaller towns. I opted for a reserved taxi from Geyzing to Darap as it was getting dark. I reached Darap by about 6pm and it was already dark. My wait to have a glance of the serene village prolonged.
I was received by Shiva Gurung, my host at Darap on the village road. A 3 minutes walk up the cemented steps lead me to the homestay. At home - Radha (Wife of Shiva), Nesang (Daughter), and Prabal (Son), welcomed me. Radha offered hot tea which I gladly accepted before inquiring on my preferences for Dinner.
I was taken to the wooden room, 'Lunga' which was just behind the main house. A compact room with simple but neat furnishings and a clean attached bath. 
Having read a lot about Darap village, my expectations were sky-high. I was anxious to have the glimpse of the village in day light. I barely got any sleep that night. 
Next day, Nesang tapped my room door to offer my cup of tea early in the morning. After a while, I started on my village walk with a young local guide, Kushu Limboo, who was a graduate student. Kushu took me around Darap village and also to several other villages close by. I was so glad we visited Char Garh, an impressive village which was once home to only four families. I could see at least around 50 homes now. But, the name remains!
My guide was introducing me to few of his local friends. He explained me on every little thing about his village - about their culture & traditions. He further explained me that the main cultivation is Cardamom in this part. We went around some cardamom plantations, capturing pictures.
I was taken to many village homes by my guide. One of the village home that we visited was completely made of wood and was given to know that the home was almost 60 years old.
The villagers let me inside their homes without any questions. I was offered tea by one of the lady when I visited her home. To me it looked like a different world. 
Guitar seems to be a fascination for many youth as I could see youngsters playing them in many places. 
A smile is the light in your window that tells others that there is a caring , sharing person inside. These guys are ever-smiling, respectful and very helpful!
Darap is about 14km from Pelling en-route to Yuksam. If you are visiting Sikkim, Darap is a must-go place!