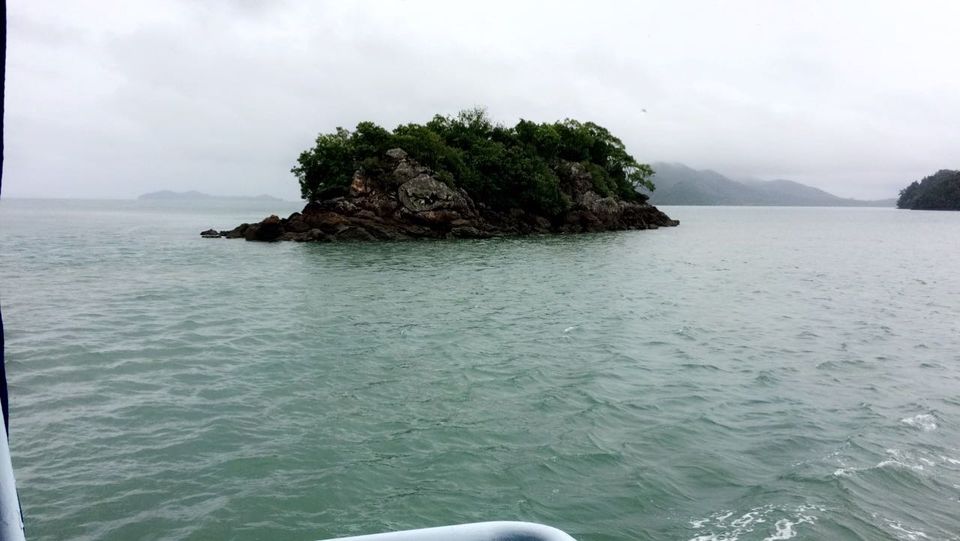 Phuket has its fair share of fame in Thailand, mostly highlighting it's popular nightlife.
Bangla street is the place to go, for partying, grabbing some grub and some other not so common activities.It doesn't really strike you as a place to visit nature.
I was in for a very pleasant surprise, when we found out about Phang Nga Bay. We booked a full day tour, which included a pick up from our hotel, a free ride to the islands followed by canoe tour, lunch , and then a drop back.
We started early, with the day gloomy with heavy rains and clouds. I was anxious that the tour didn't get called off because of the weather, so it was a relief when our ride showed up.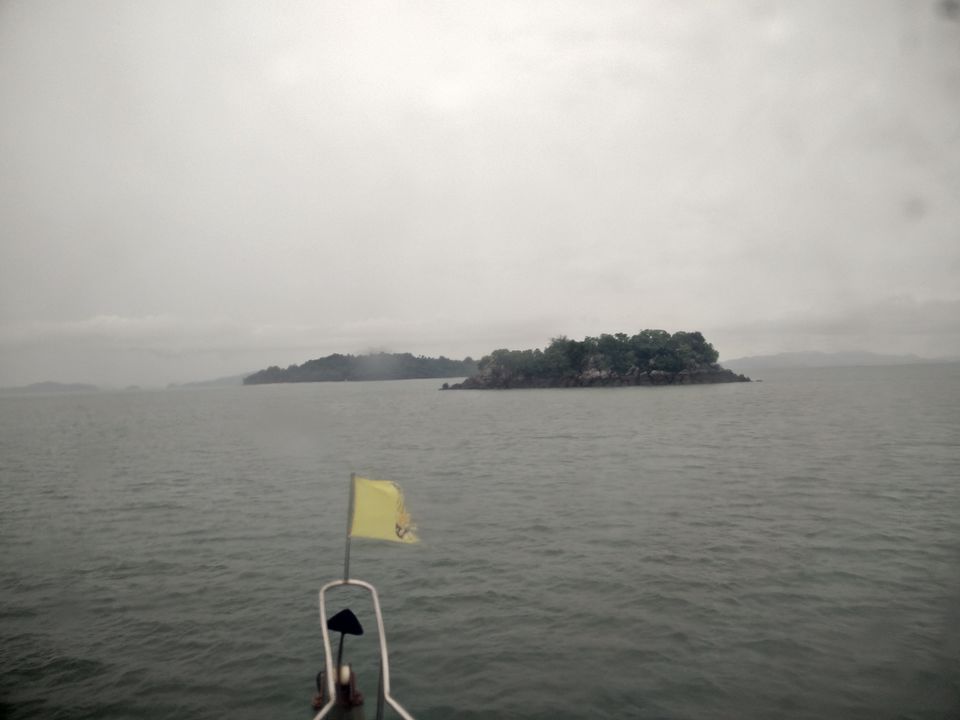 After travelling for about an hour or so, we reached our site. Here we walked a jetty, and got on to a ferry. Everyone was issued lifejackets & a waterproof holdall to keep personal belongings dry.
The sky was still overcast, but the rains had eased. Soon we caught sight of the first of the islets, small landmasses jutting out of the sea.
We kept going for a while, and then stopped in front of a bunch of islets. Here, we were transferred to canoes, 2 persons with one guide. Getting in was shaky at first, but we soon got the hang of it in the next couple of tries.
Our canoes wound through these islets, and our guide started pointing out interesting rock formations. We moved towards a vertical rock face, with a tiny hole leading inwards. Here we were advise to lay flat in the canoe, hands close to our sides. It was much darker and we could barely make out the barnacles growing on the rocks above us, which would again be submerged during high tide.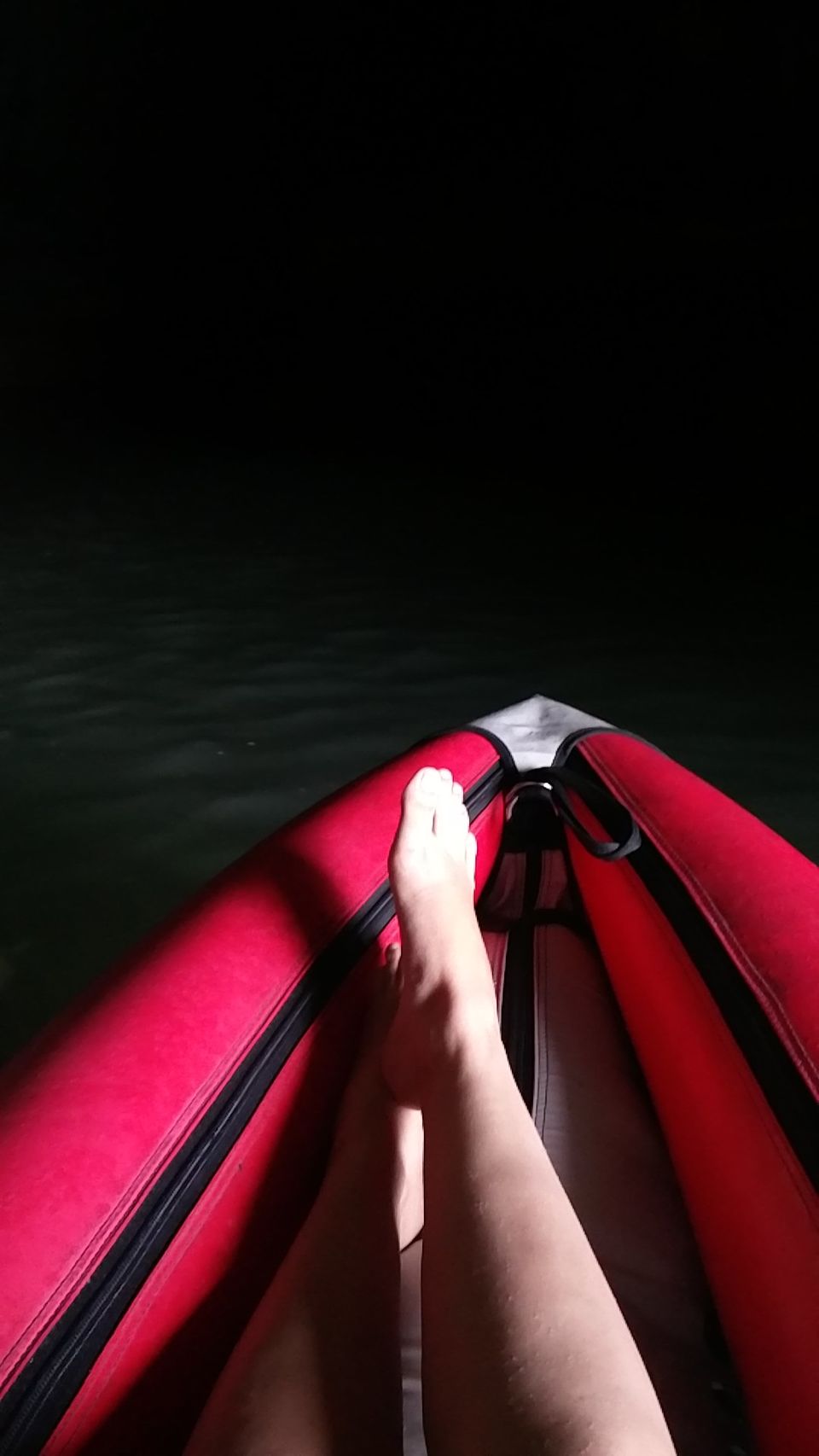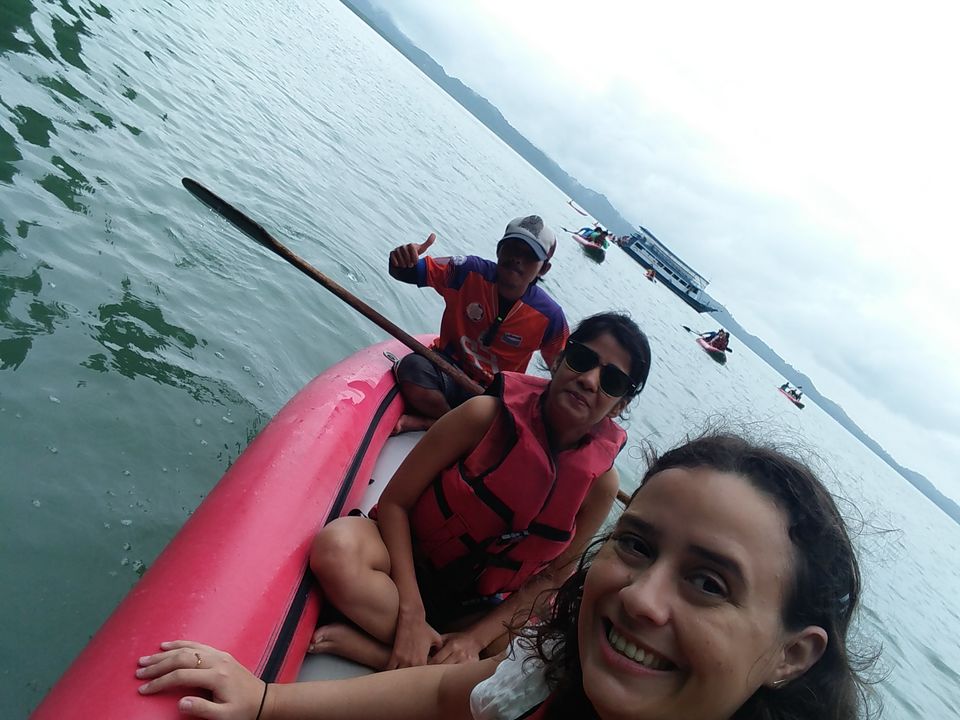 We soon saw light, and we emerged inside a protected alcove, open to the skies. It was really remarkable , we sat up and looked around us in awe. The other canoes entered, too. And we moved through the channel in single file.
There was some chatter in the canoes upfront, and we soon caught sight if the culprit. A monkey had shown up on the opposite bank, and was keeping pace with us. Our guides called out to it, enticing it with pieces of fruit.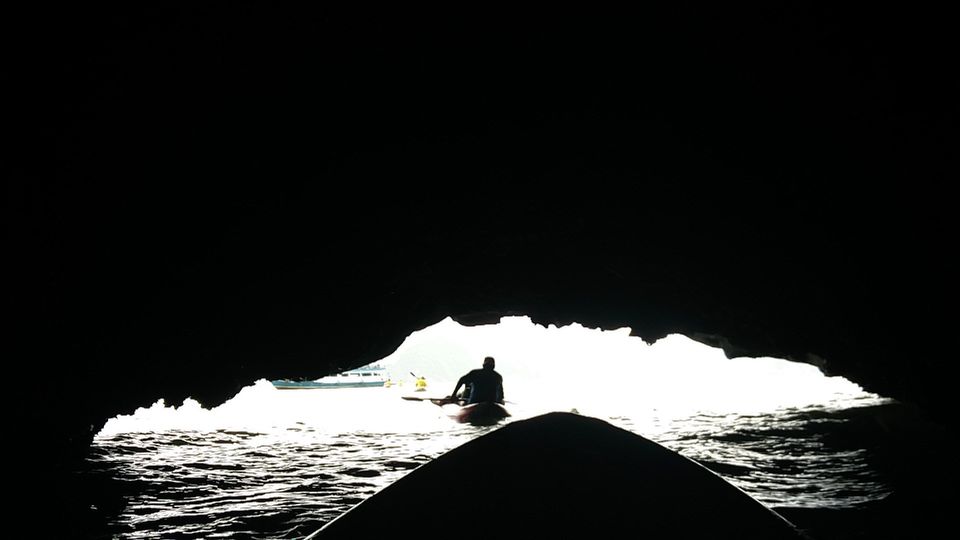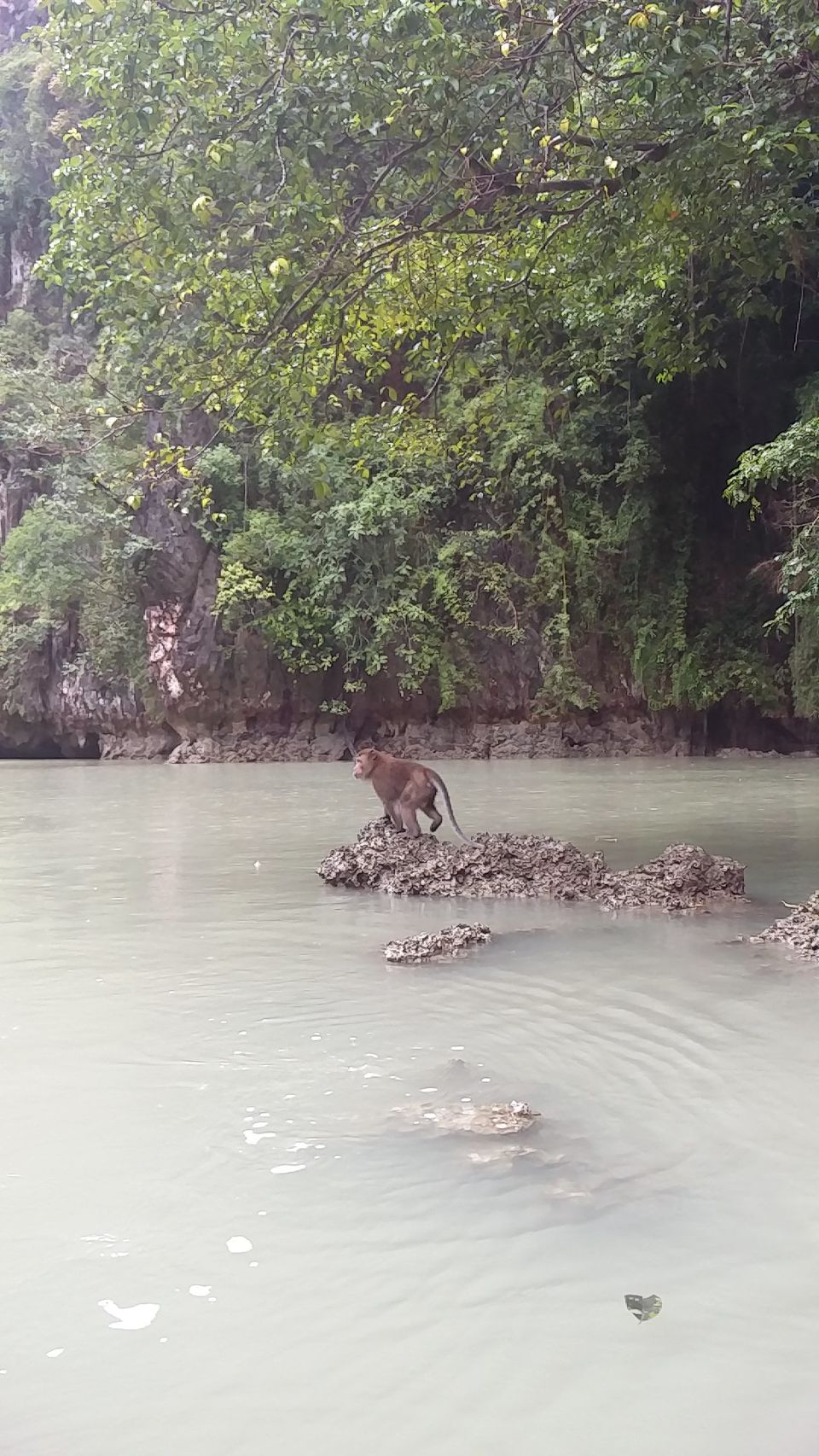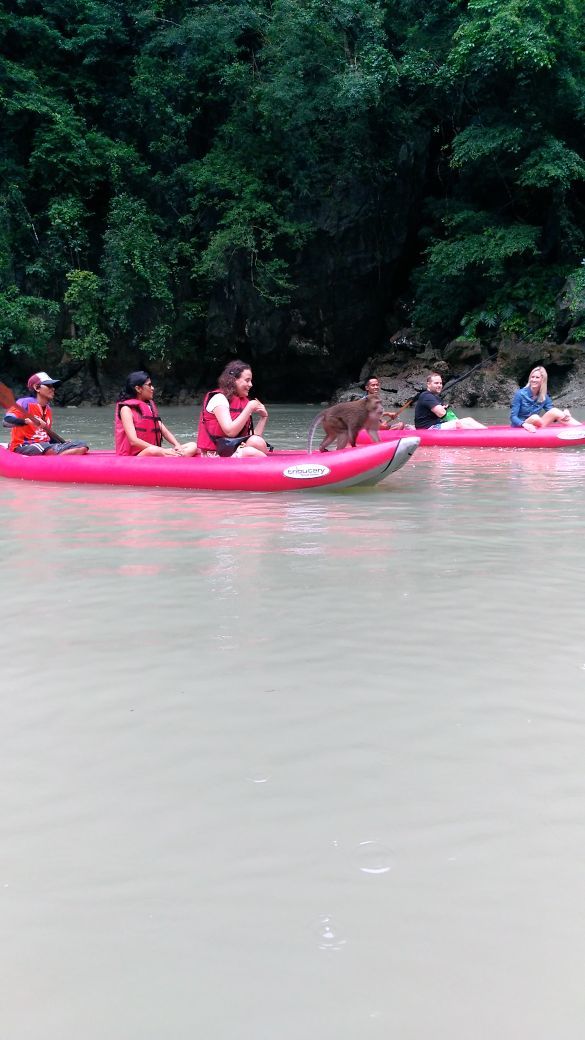 The monkey didn't seem alarmed, and I guess he was used to this routine from earlier tours. He jumped from one canoe to the other, accepting the fruit politely. He made his way to our canoe too, and took a piece of orange from my hand. It was so cool!
Soon we made our way out, in the same fashion & headed back to the ferry. Once aboard, we were served a typical Thai lunch, buffet style. Not gourmet, but we were satisfied.
Next we moved further, to what our guides called the "James Bond" island. This was where a few scenes in the Band movie "The Man with the Golden Gun" had been shot. It was nice, a vertical outcrop from the sea, but nothing too remarkable.This island was quite crowded with tourists and souvenir shops, so we decided to move ahead soon.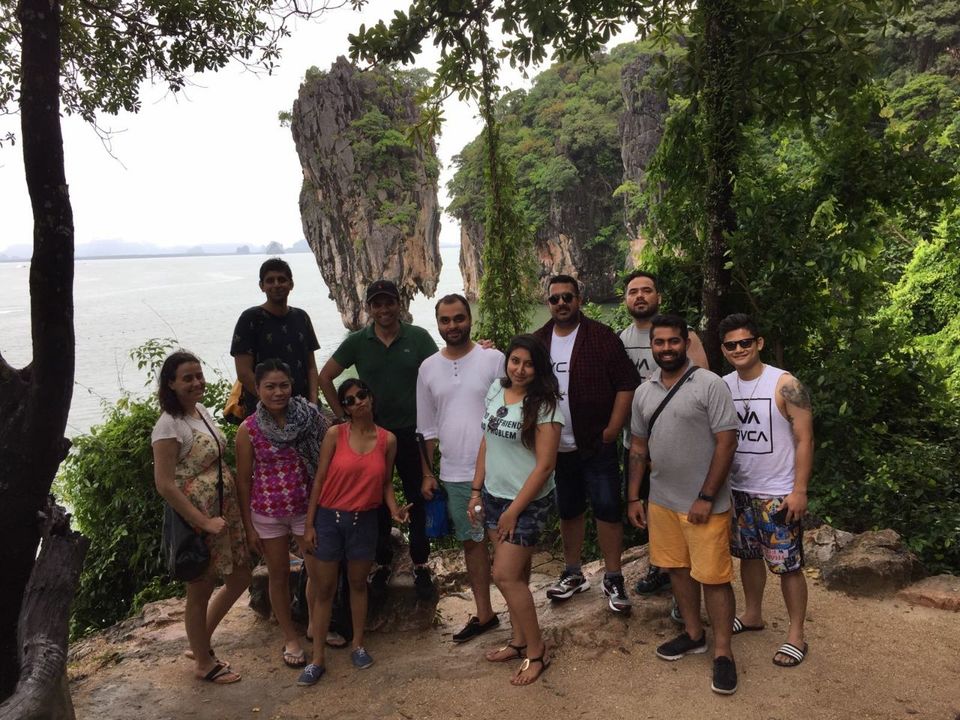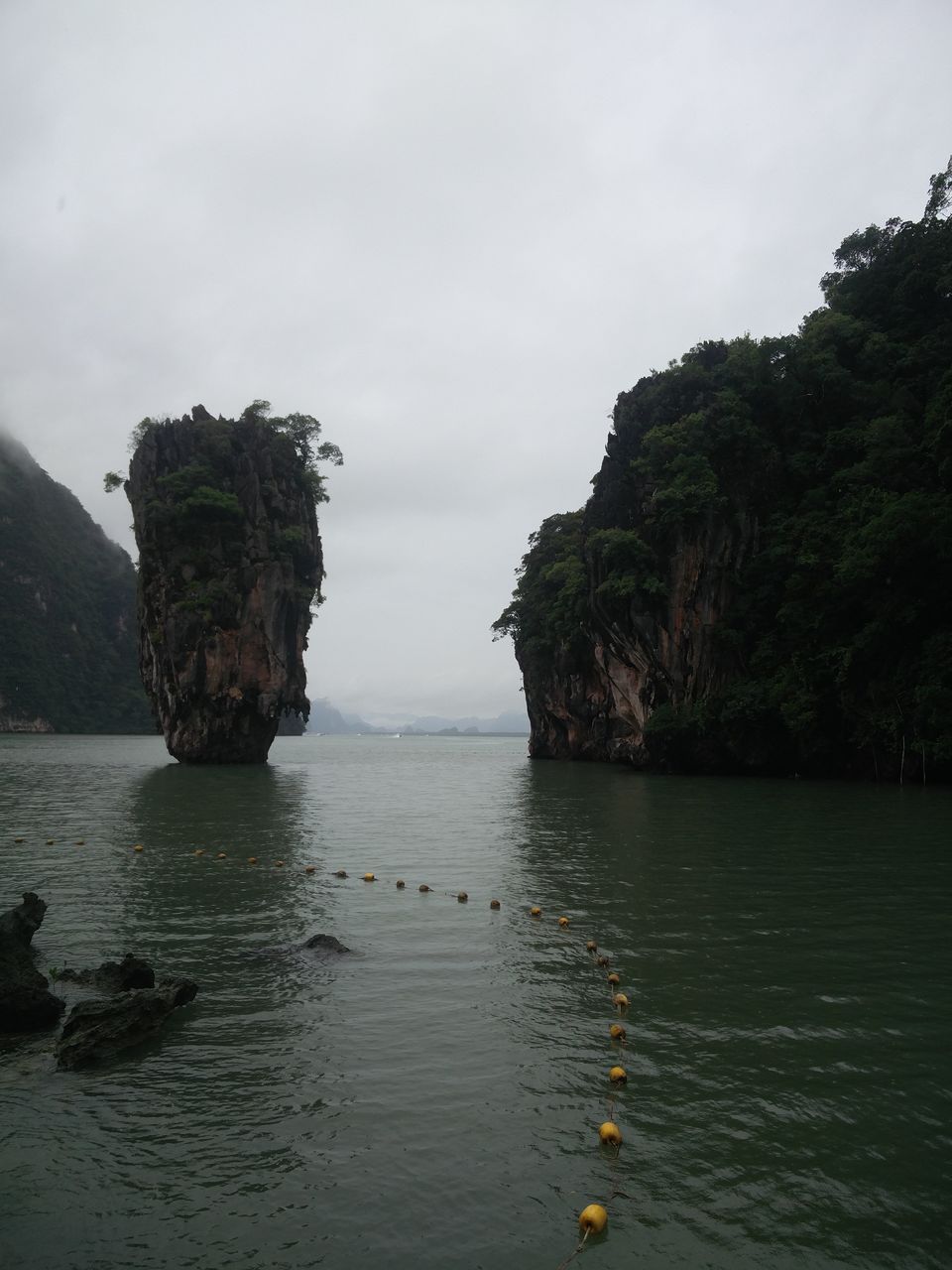 From there, our guides took us to an island with a very tiny beach. We disembarked, and decided to chill there for a bit. A few people lounged in the sand, while some of us decided to check out the water. The sea here was calm, and now with the sun out, the water felt good. However, the water wasn't too clear, and I ended up stepping on a barnacle & cutting my foot, not very deep, though.
When everyone was done, we all got back on the ferry, and made our way back to land. Here we were handed a picture of us in the canoe, taken by the guides earlier. For a fee, of course. I took one as a souvenir, which stays on my shelf now!
Then on, it was back in the car and back to the hotel. This was a great short trip for a nature lover like me, and I would definitely recommend it as a must try for anyone spending time in Phuket.