We group of friends took 9.40 flight from Delhi to Bangkok. It was around 5 hours journey and we landed at suvarnabhoomi airport , Bangkok. There are two airport in Bangkok make sure where your flight will land. After that we filled the Visa on arrival form and two passport size photo as per requirement. Please carry your pen and glue so that you will be trouble free while filling form and acquire Visa ASAP . There is a side line where you can give 200 Baht more to get Visa on arrival faster. After getting voa we took Grab taxi. You can also find some cabs outside airport and you can negotiate with them. In our case the price told by driver was 800 Baht but we managed to agree him for 300 Baht for a 20 km ride from airport to Ambassador hotel, sukhumvit. We reached there at 6 am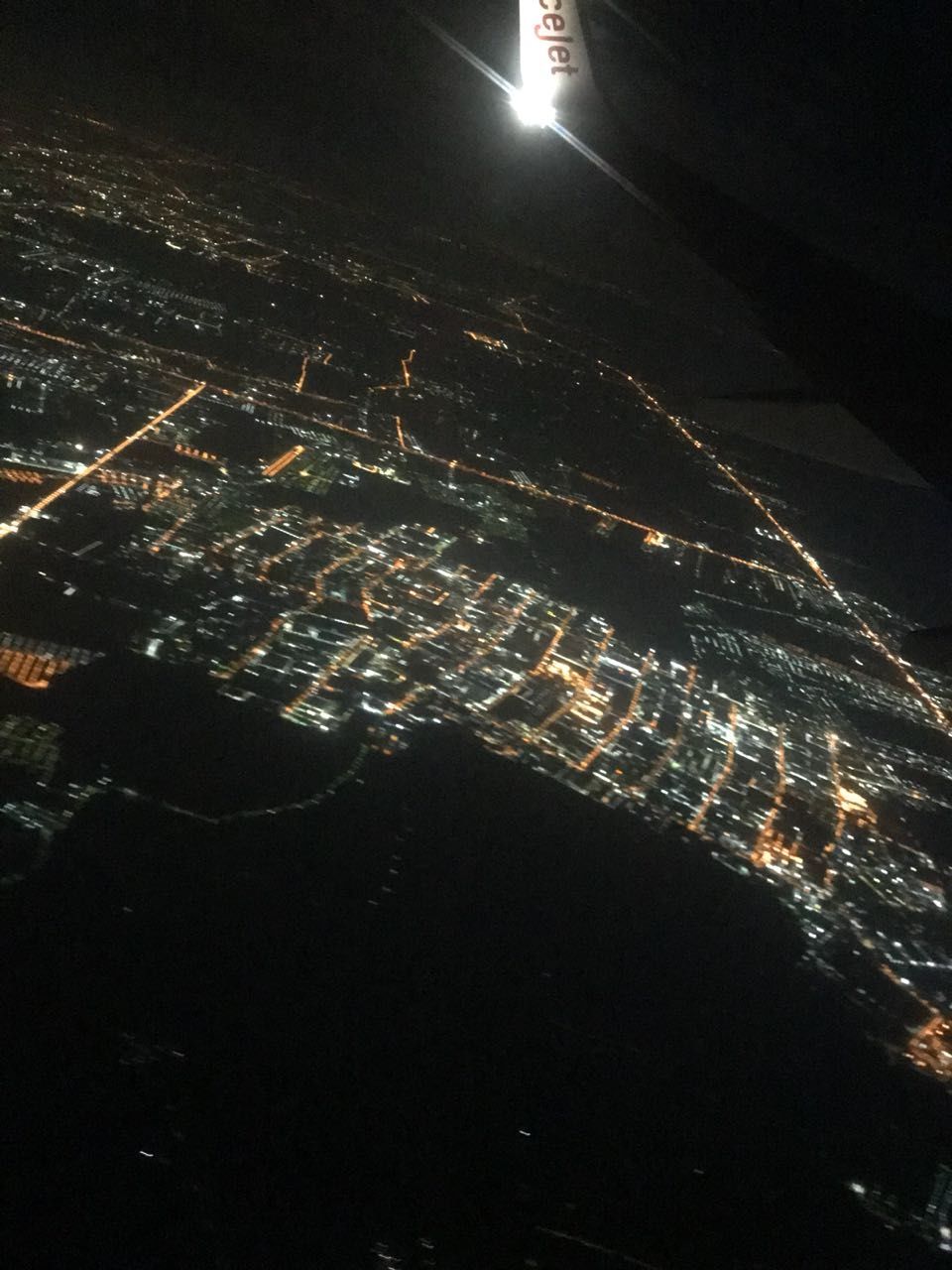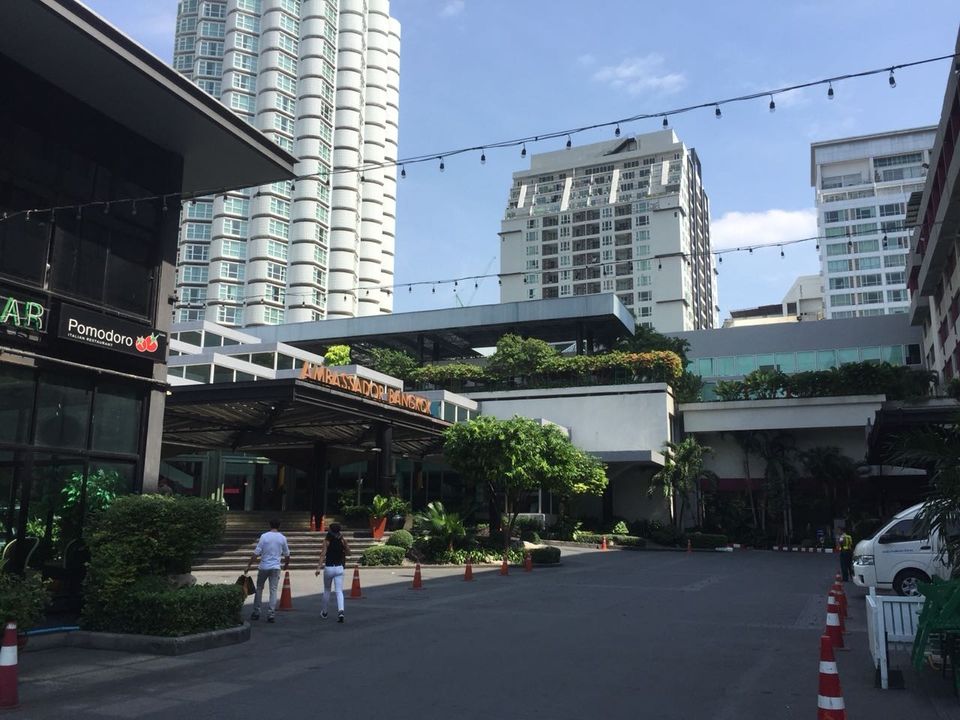 This day we planned to visit the famous places by BTS , it is a metro here and it is quite costly than Indian metro. We visited China town which is Asia's biggest China town and you can find many restaurants and places where you will feel that u are actually in China.
We roamed around 13 km by foot for exploring whole Bangkok as the taxi operator were charging enormous amount. So we just took bus and reached nearby location by foot. We also visited float market and buddha temple Phra That Lampang Luang which was built around 13th century.
The second place was area nearby Chao phraya river which was also famous for ferry ride experience. After that we went to local food canteen and choose vermicelli to order. "Do not say spicy" because you cannot eat their spicy chillies.
After somewhat local sightseeing we returned to sukhumvit area which is well known for its nightlife. Soi Cowboy and Nana plaza are the two nightlife area where you can see enormous crowd for party , entertainment, and etc.
No body will touch you until you touch them "Keep this in mind".
They barely know English and very weak in English so rely on Google translate or learn some thai words for easy message convey.
Drugs are strictly ban in Thailand and you can get imprisonment for this. So if you are thinking in that way that you may change your plan. Street foods are nice if you are not a Five star restaurant eater and want your trip to be cheap and amazing.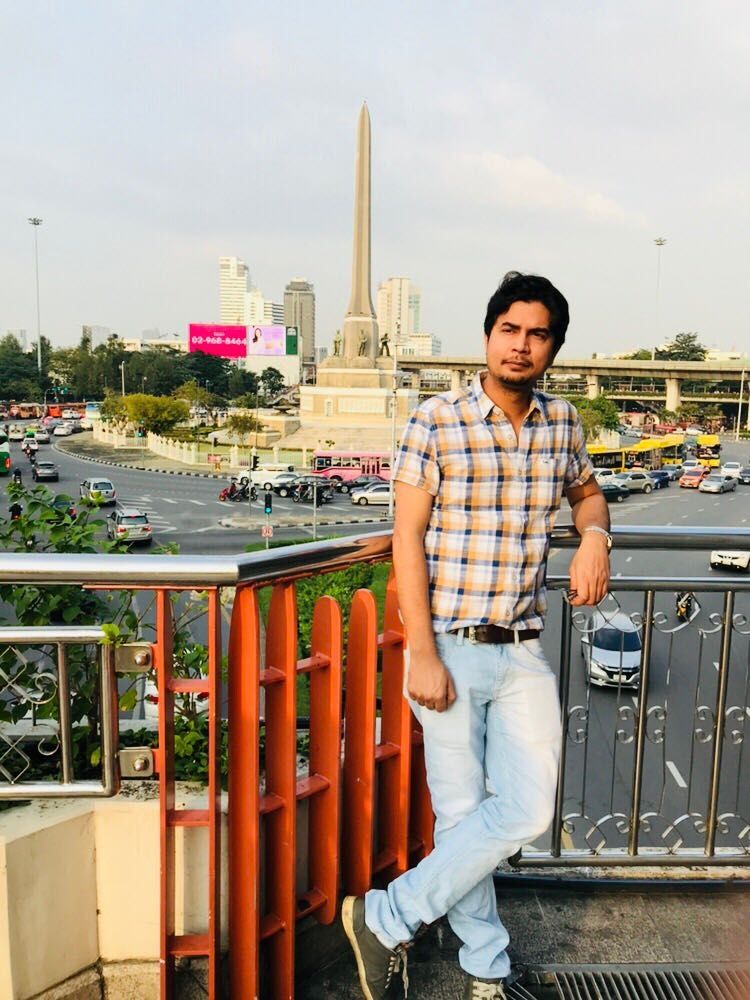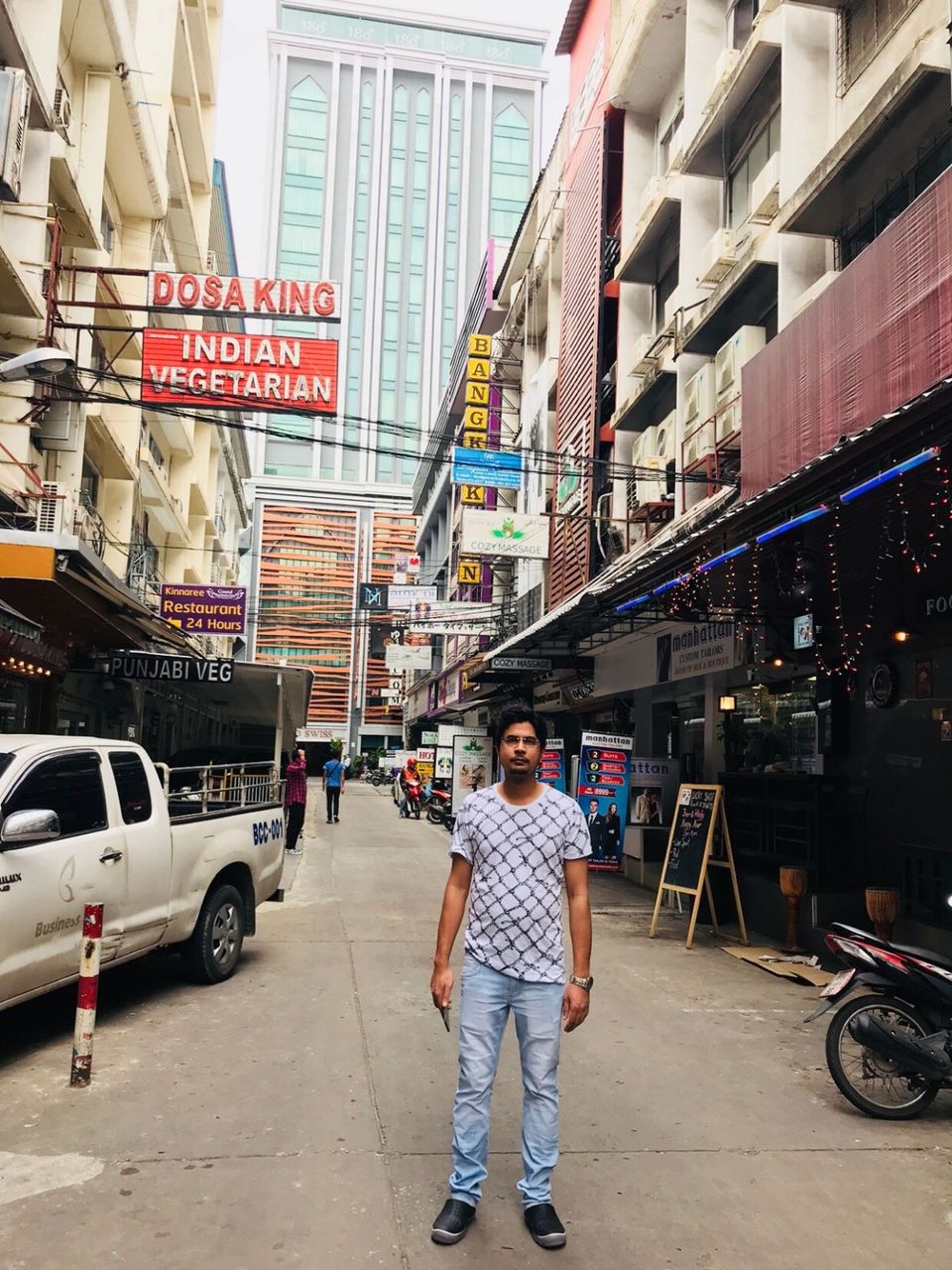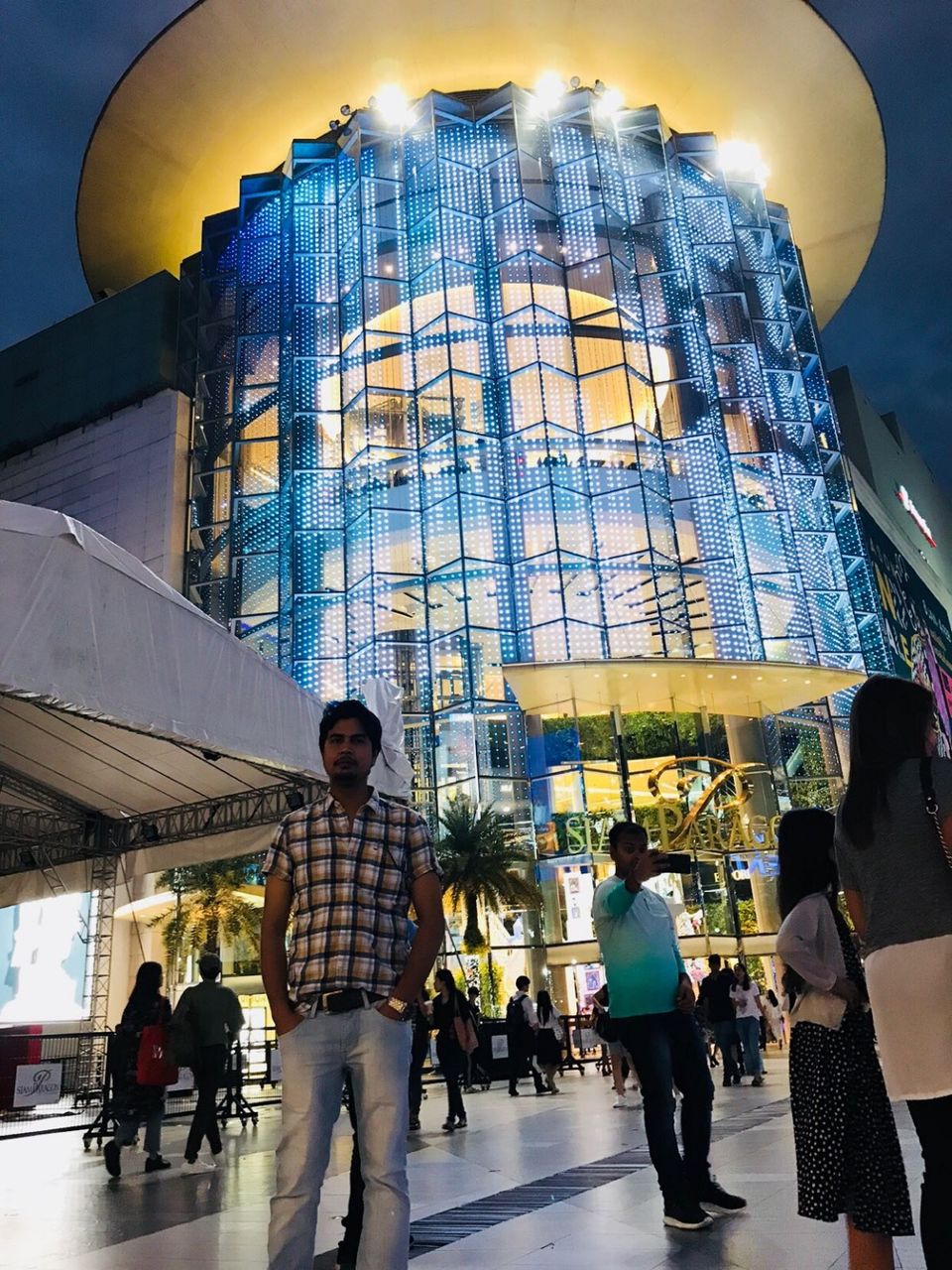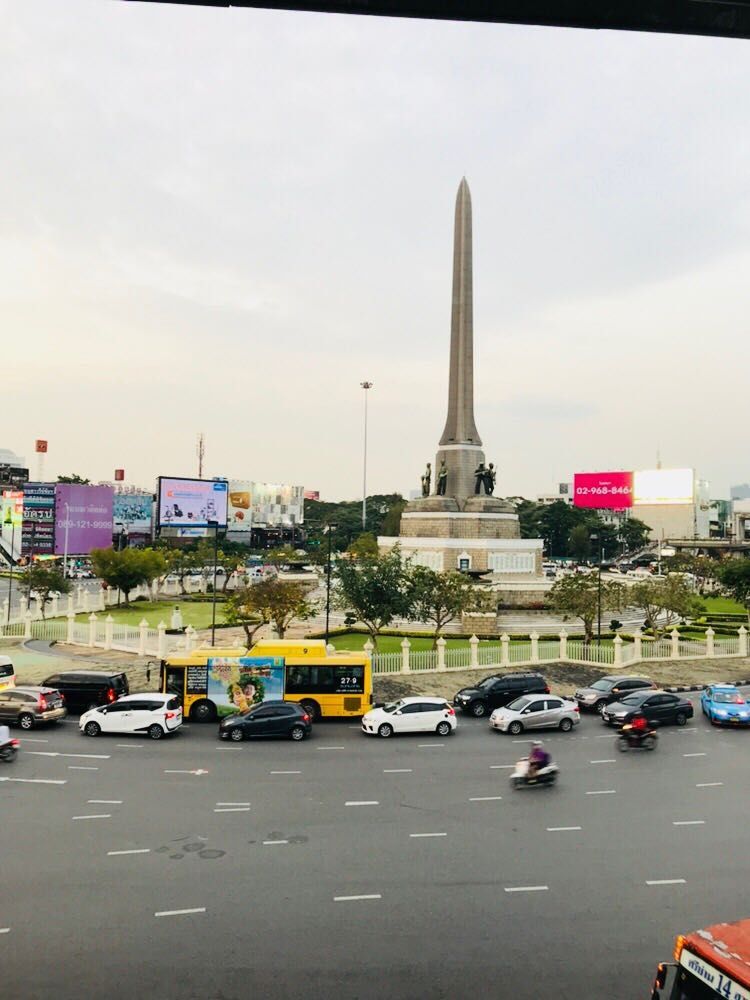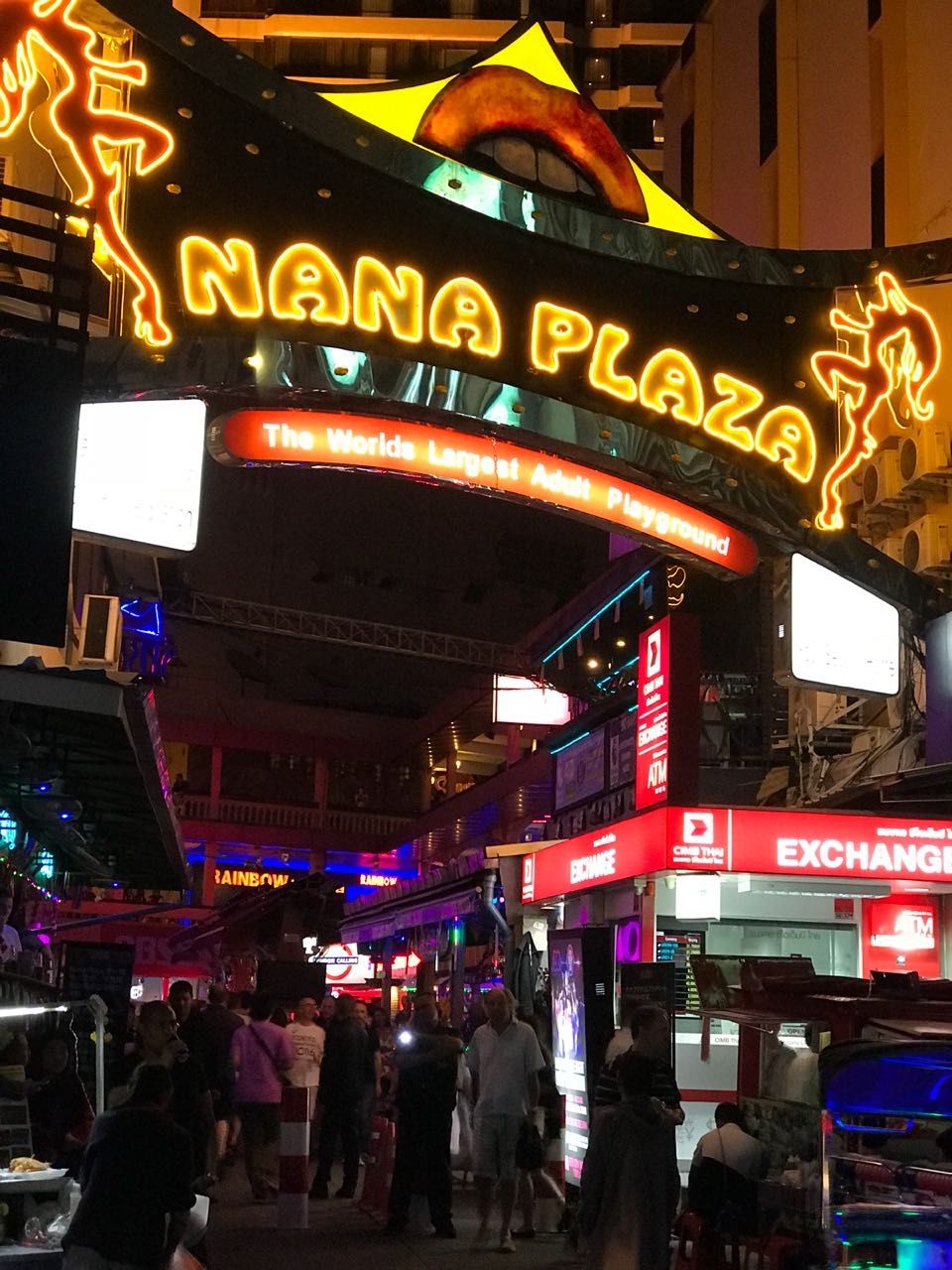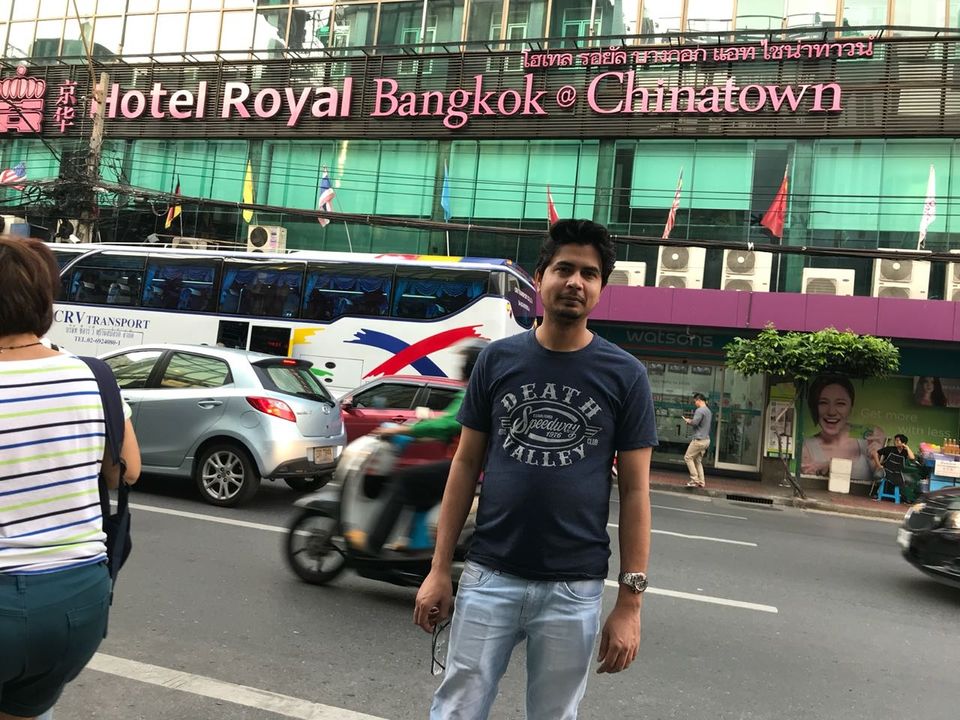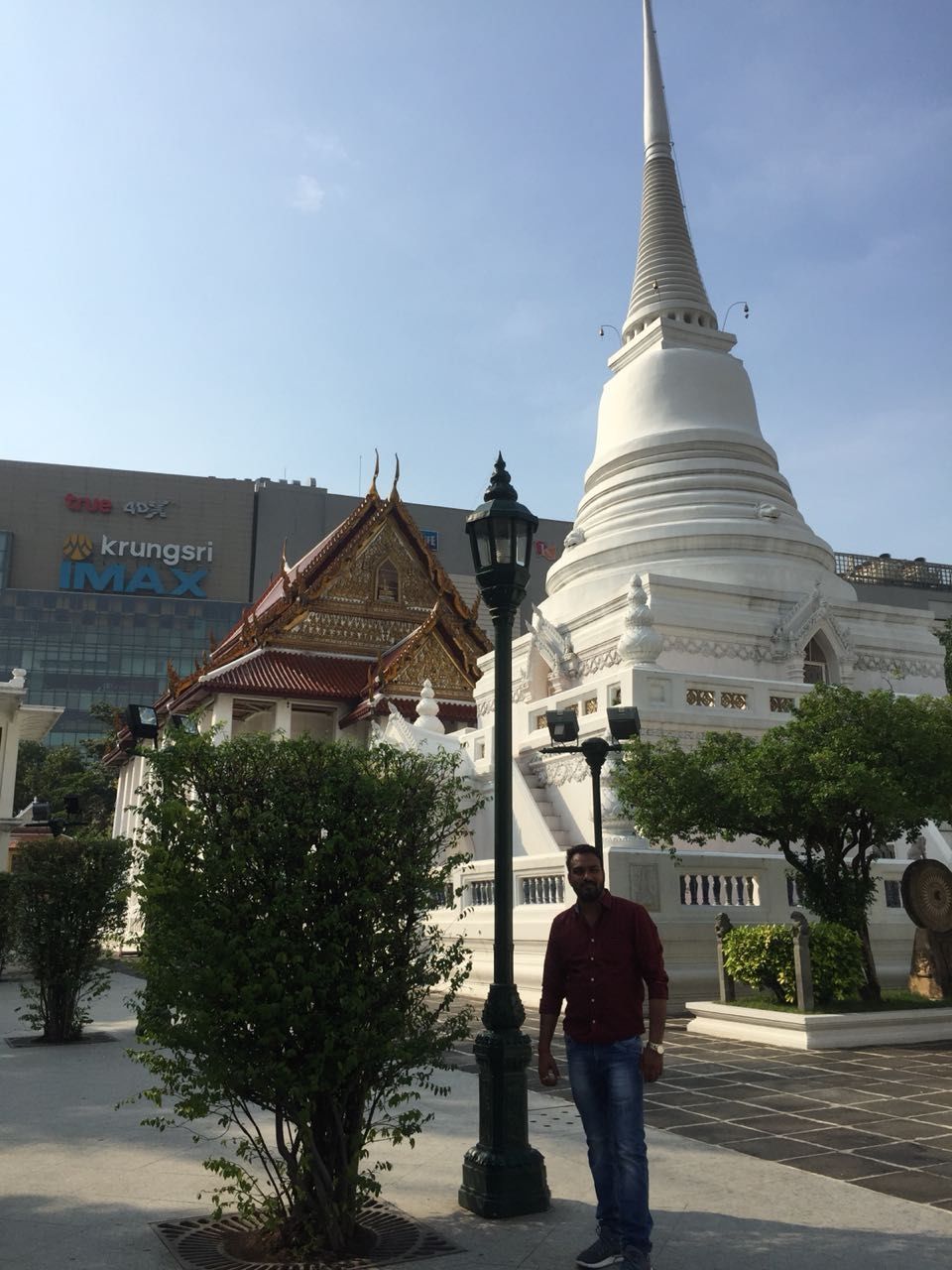 Today we head towards Phuket and we took air Asia flight from Don muang airport to Phuket international airport. Generally there was no direct flight to Phuket that time but now it is directly available from Delhi airport.
At don muang airport you can avail packages from govt agency . WE TOOK 3700 BAHT package per person for Phuket package. This includes both side airport transfer to hotel in mini van. One day trip to James bond island and one day visit to phi phi island.
After reaching Phuket we enjoyed at paying beach. We stayed at inn patong hotel which is near to patong beach. You can various water activities here. Jet ski was 15 min for 500 Baht, boat gliding 1000 Baht and you can easily negotiate if you have large group.
As sun set Bangla street which is well known for its nightlife attracts crowd. You can see bachelor as well as family and groups enjoying there. Liquor is less costly and easily available anywhere.
You can enjoy variety of massages here, whether it is thai massage or foot spa. People are very friendly here and you can choose sincere massage as well which is not just for enjoyment.
Keep ur hotel distance as close as possible to beach to enjoy the Phuket.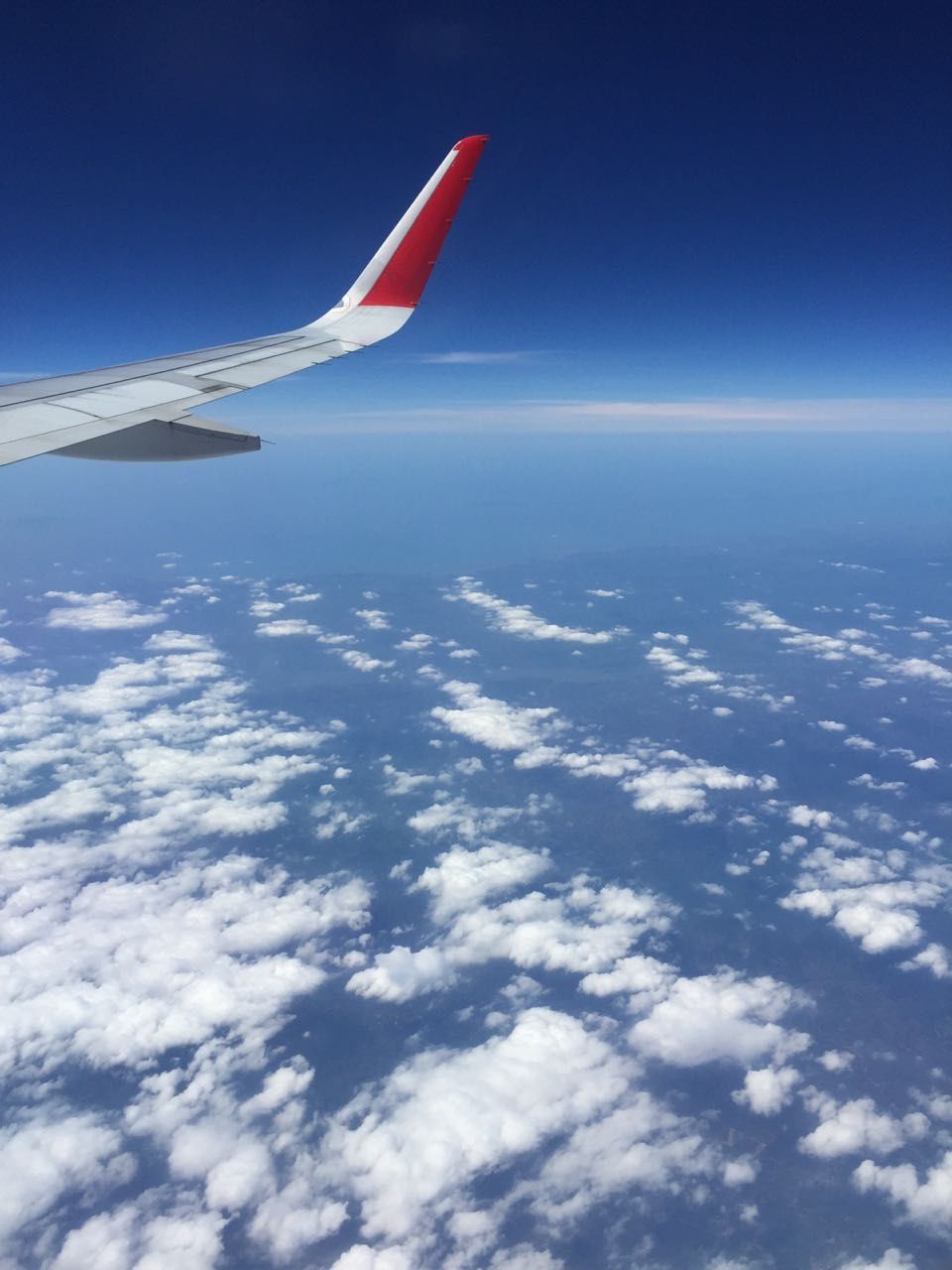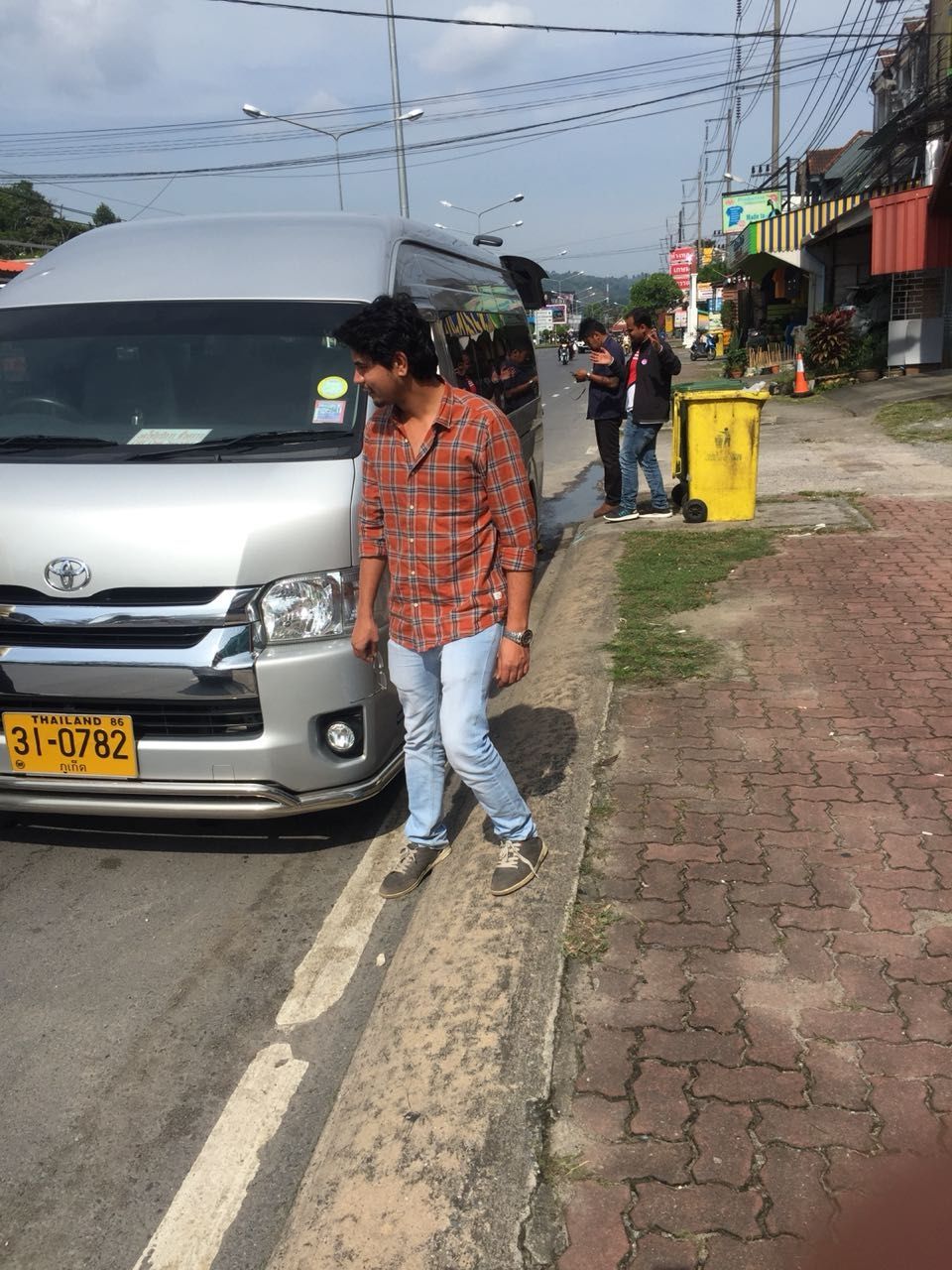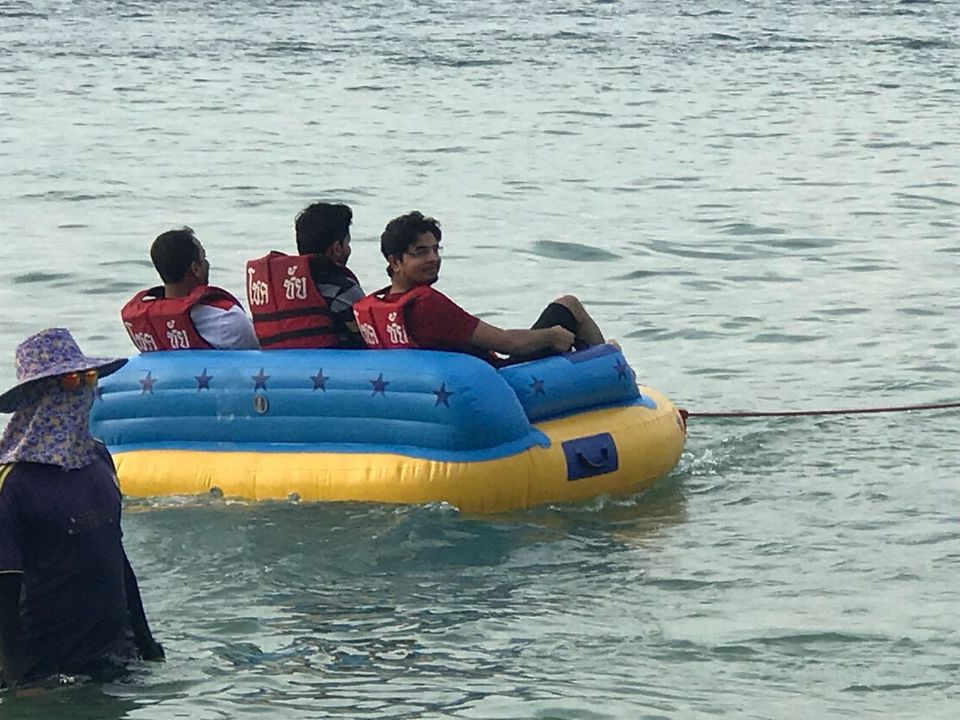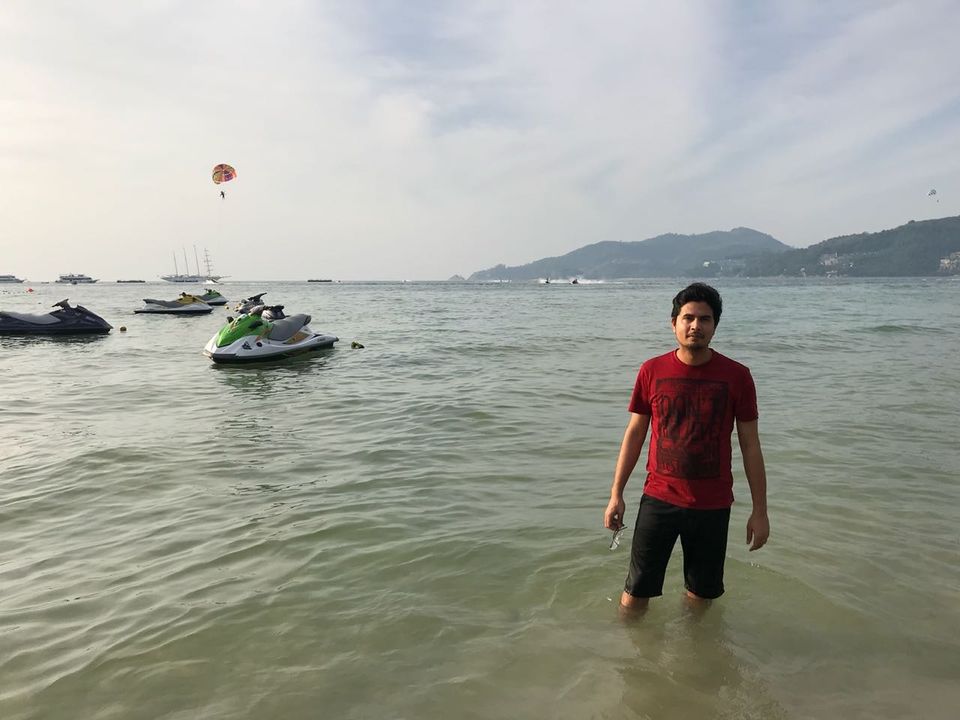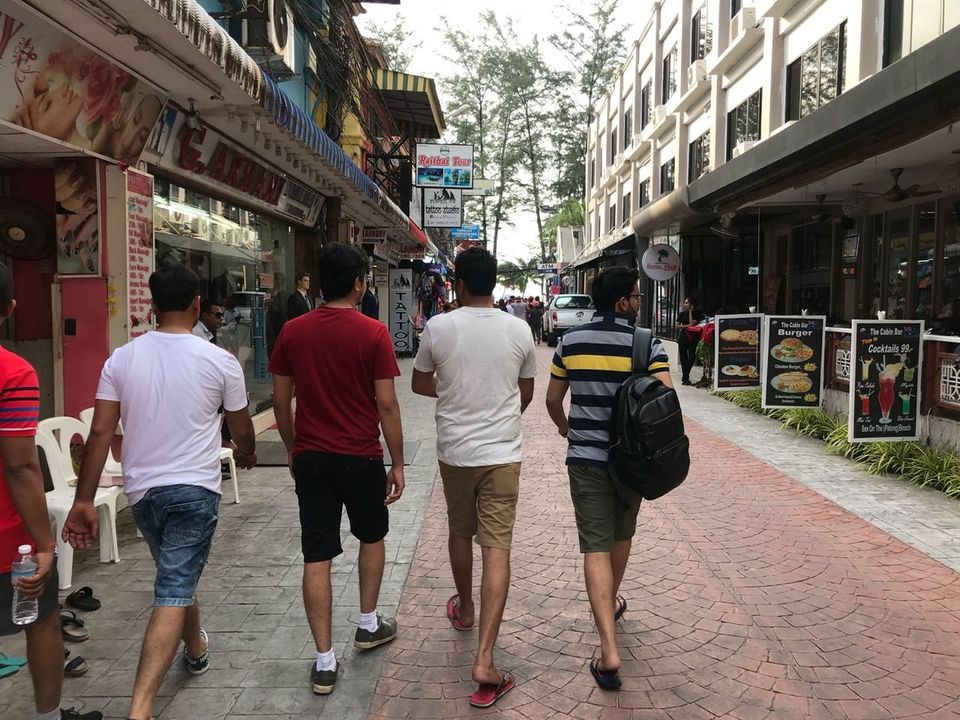 Today our package will take us to James bond island.
Our package provider came at 7 am for pickup then we headed towards monkey cave it is a old cave with lots of buddha statue . You can find many monkeys inside cave. After that we took boat for James bond island by a jet steamer , then we enjoyed thai food at Muslim village. Then sea canoe near to that village. You can also add snorkeling by adding 500 baht per person. Then last destination was James bond island. The famous James bond movie MAN WITH A GOLDEN GUN was shot here , and this island gets his name based on that movie. Very nice location for photography and exploring. At evening 5 we returned back to Phuket by boat then by van to our hotel ..this is all included in package.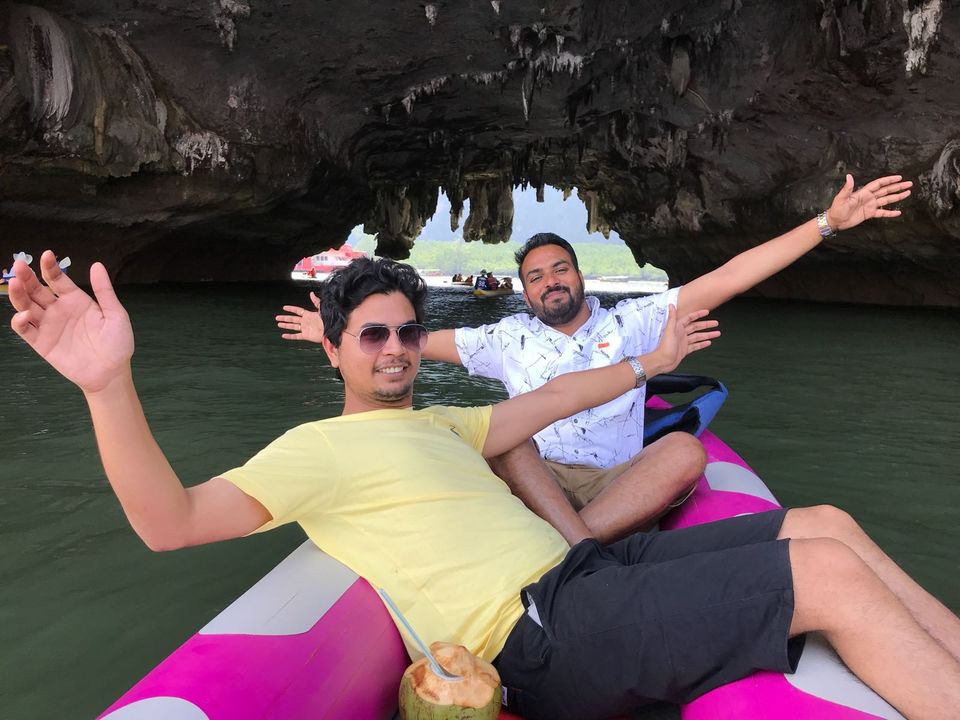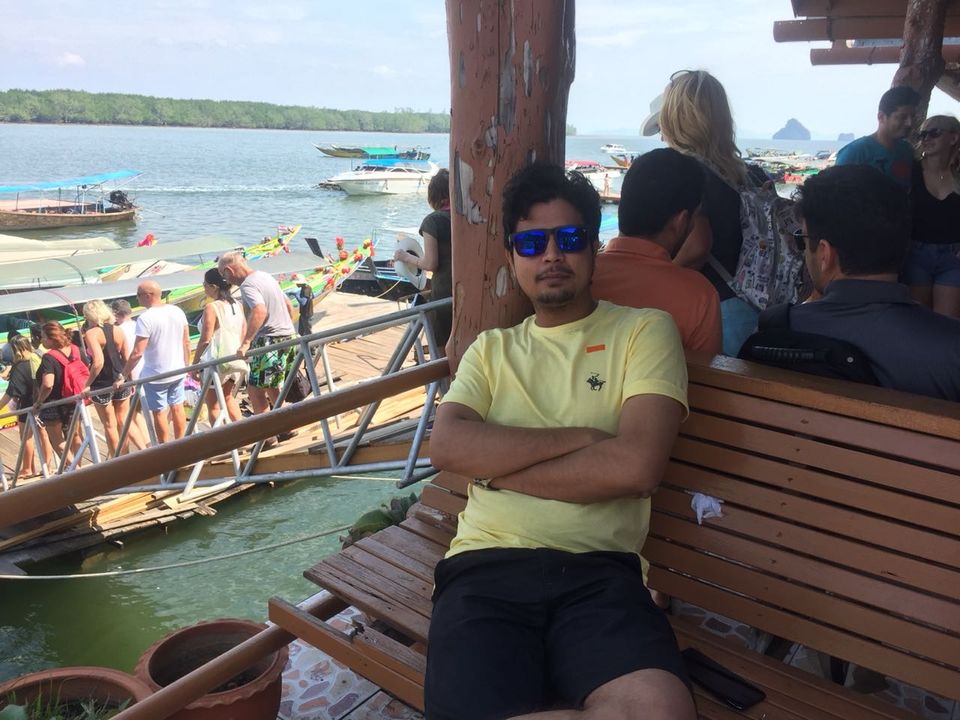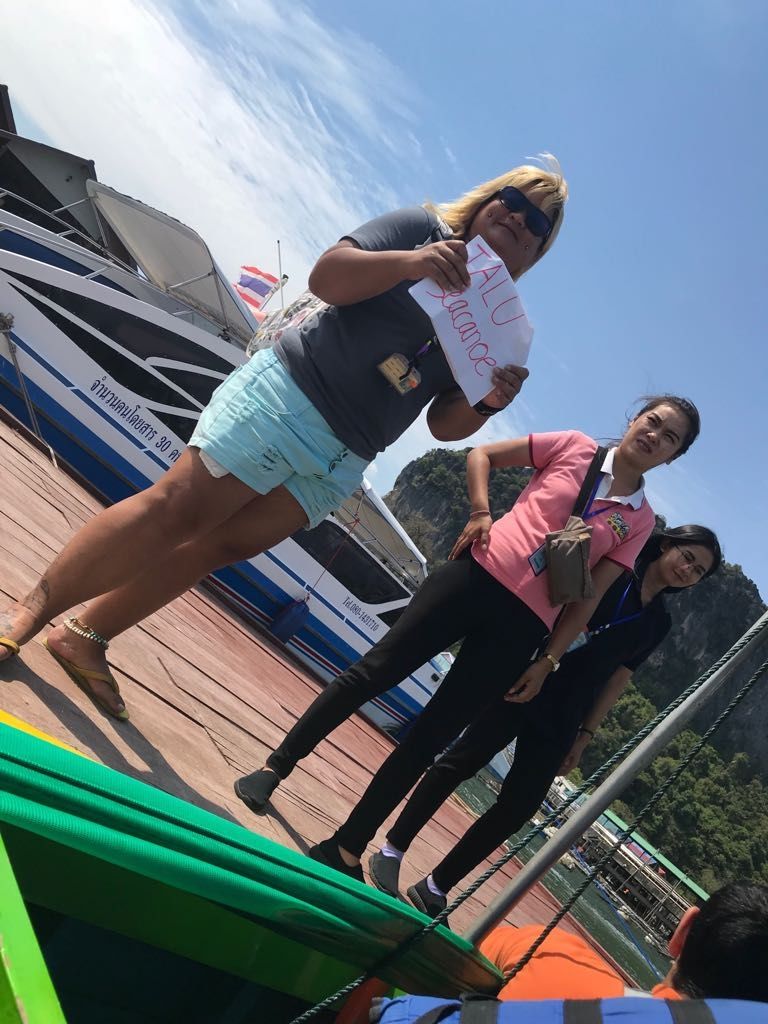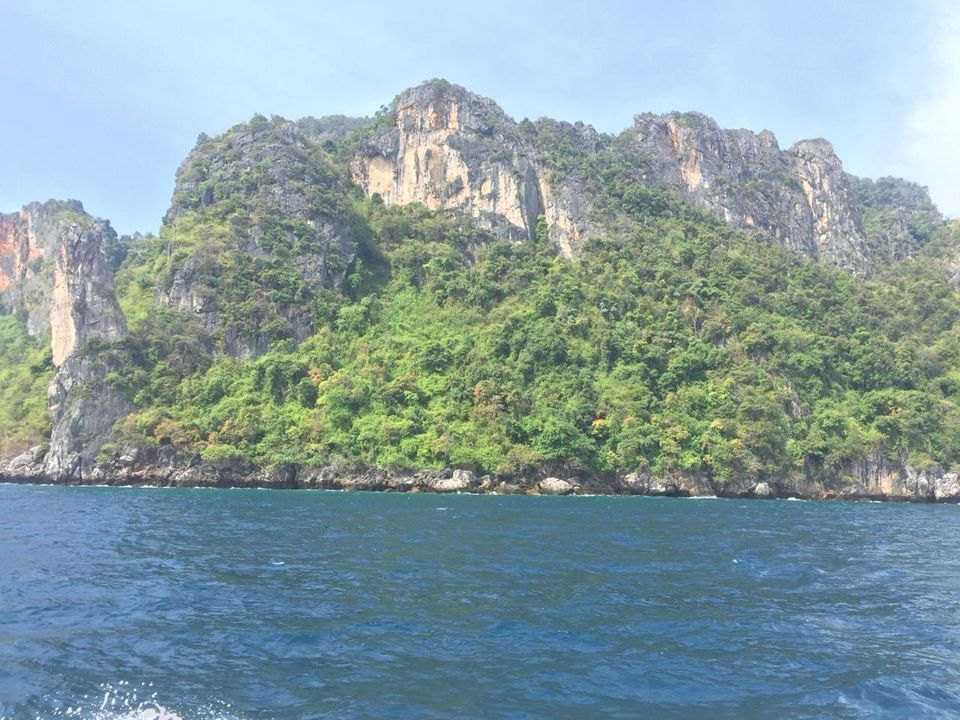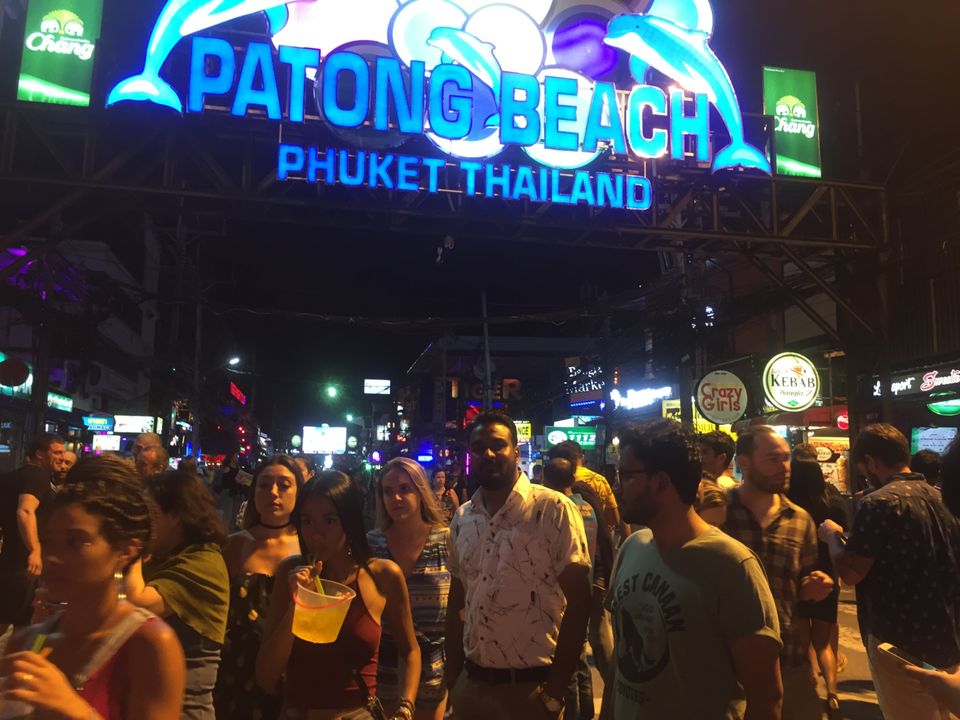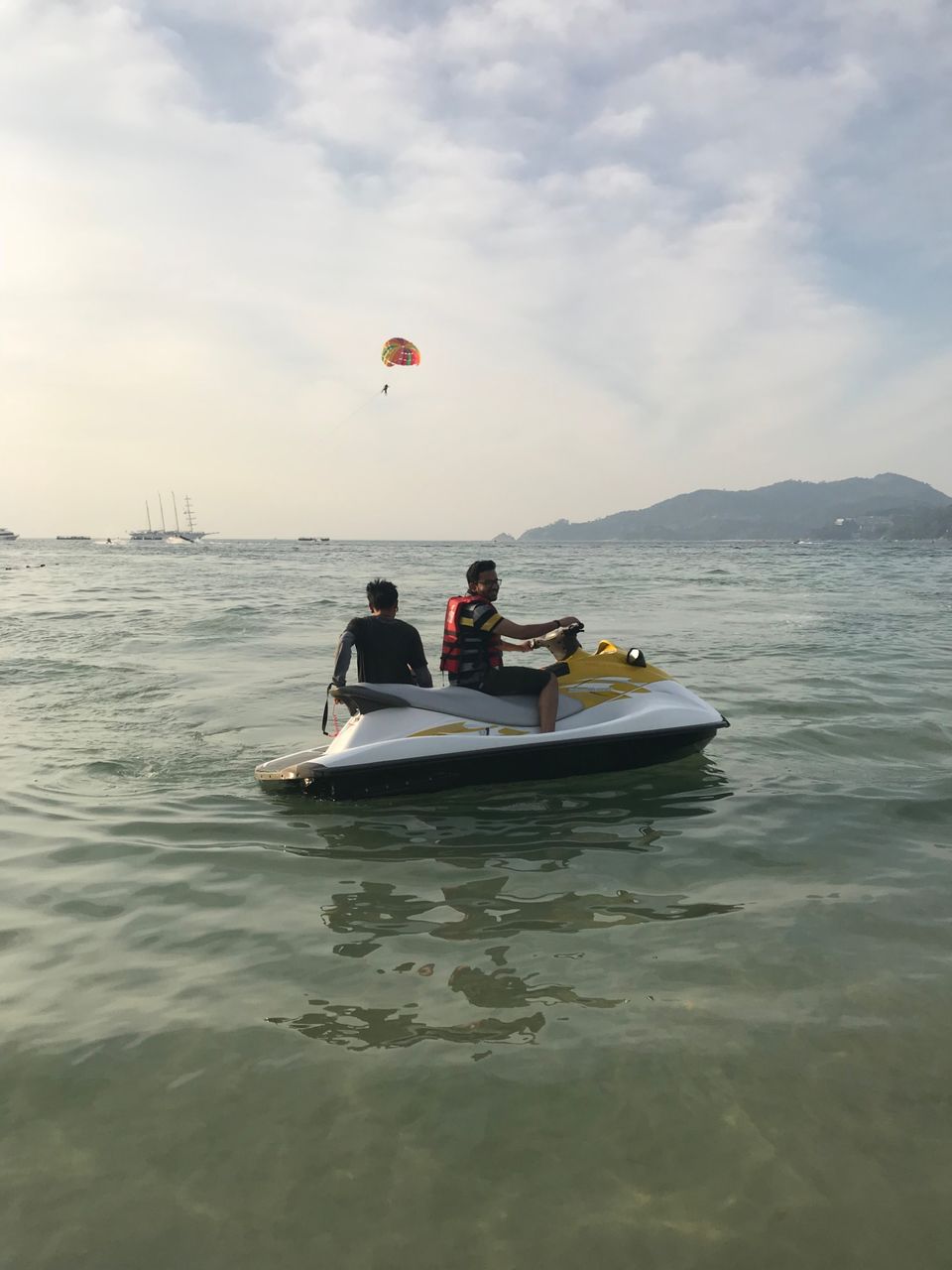 Today is the last day of our trip and we started 7 in the morning and reach nearby pear and then took cruise . This is the most ultimate moment of my life. If you are a water lover then be close to deck to enjoy every single wave. We was short of days so we just stayed at phi phi island for 4 hours but you can plan 1 or 2 day plan to stay and explore nearby area. Sea is as clear as glass and you will enjoy inside the sea as long as you can. After having package lunch we at 3 PM took same cruise for Phuket and at 5pm we reach Phuket from where we were drop by service provide at airport from where we took our flight to Bangkok by air Asia and from suvarnabhoomi airport we returned back to India.
====================================
Some people take Thailand trip in a very negative way because of its nightlife but I am sure that you can rejuvenate yourself by its beauty and nature.
So give up that Thailand fear spread by many people and enjoy a life changing experience.
====================================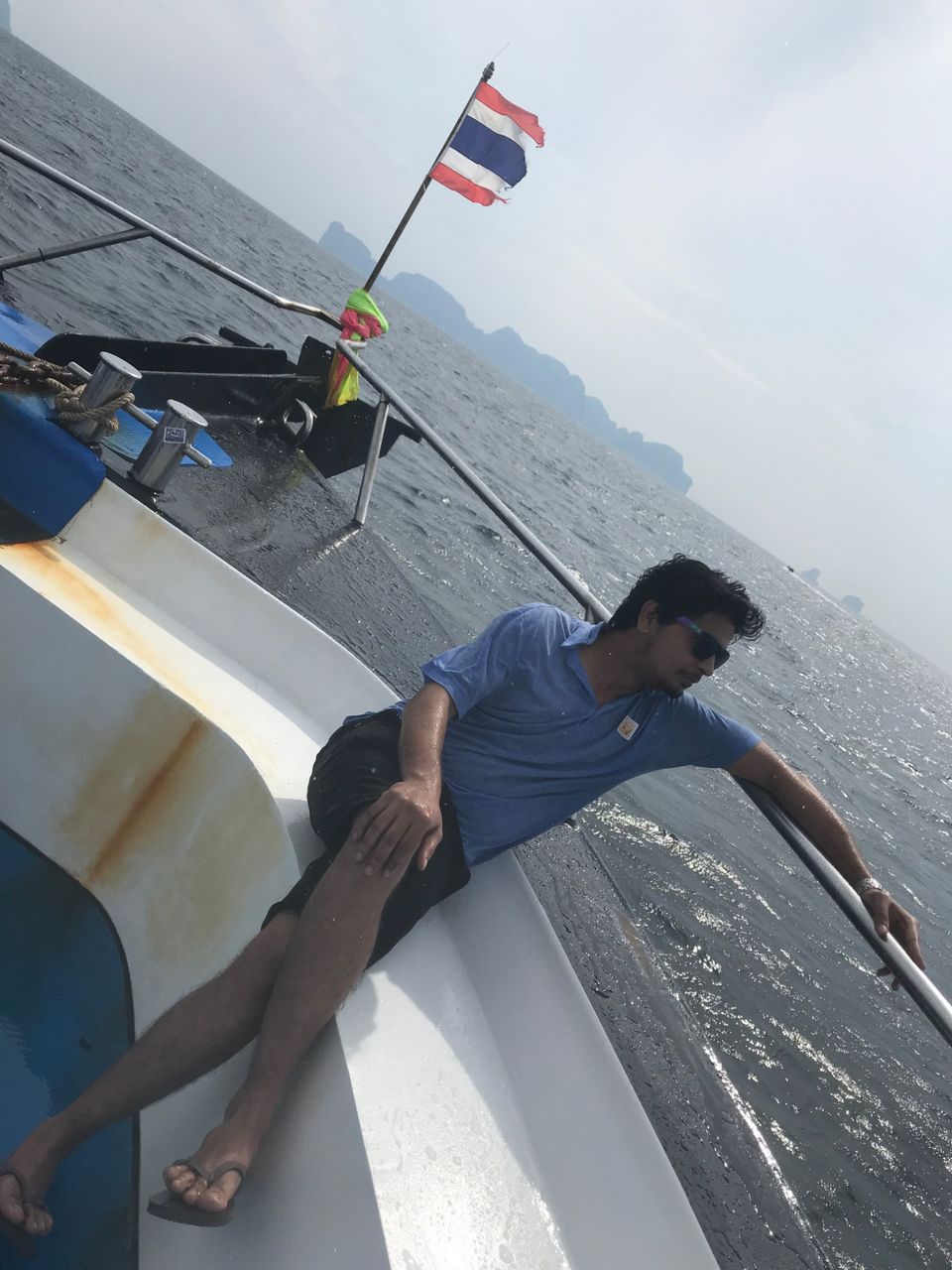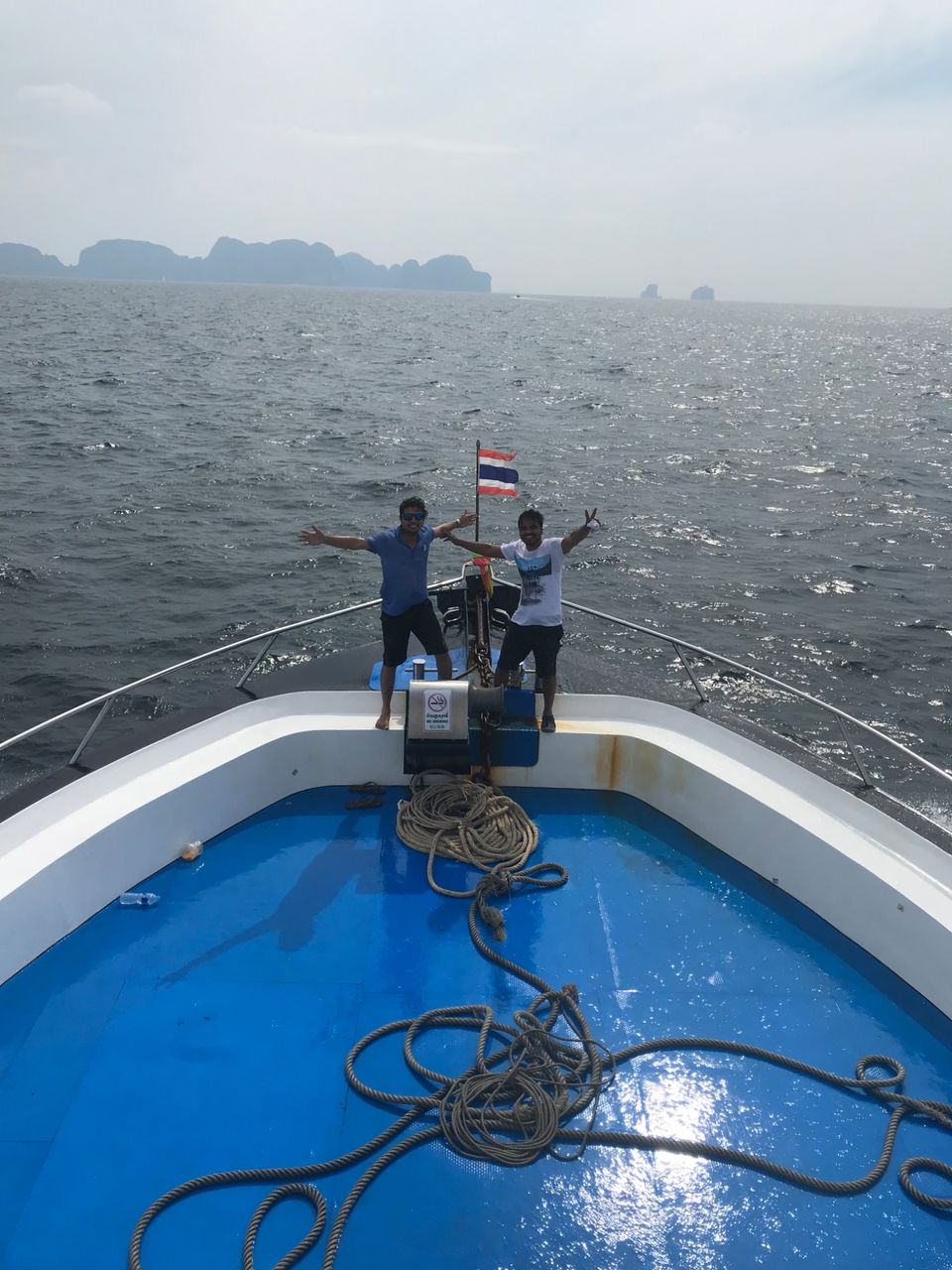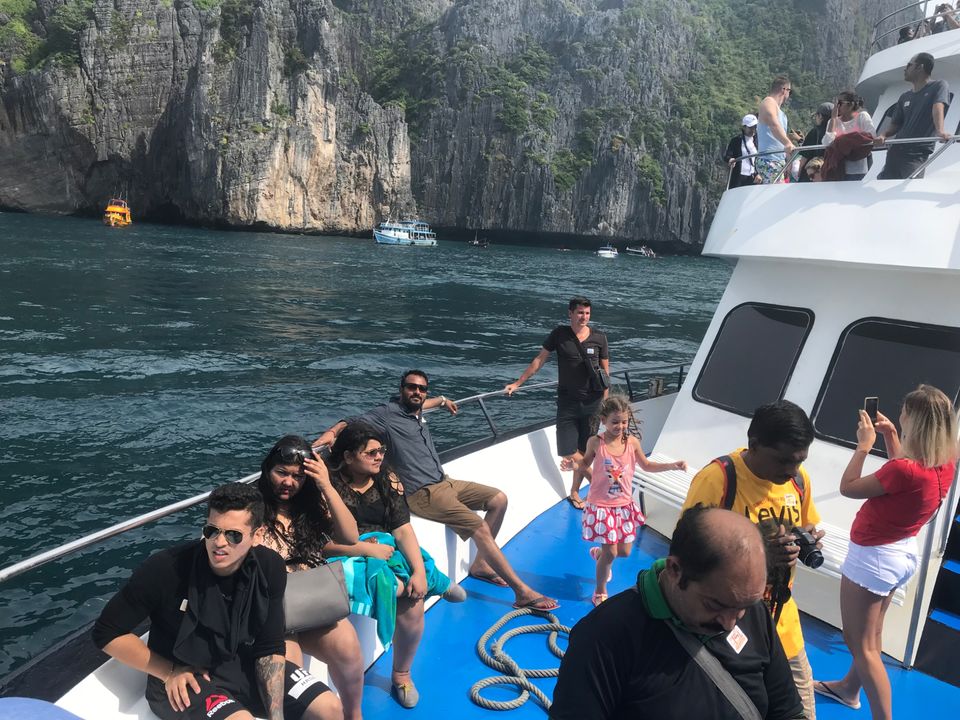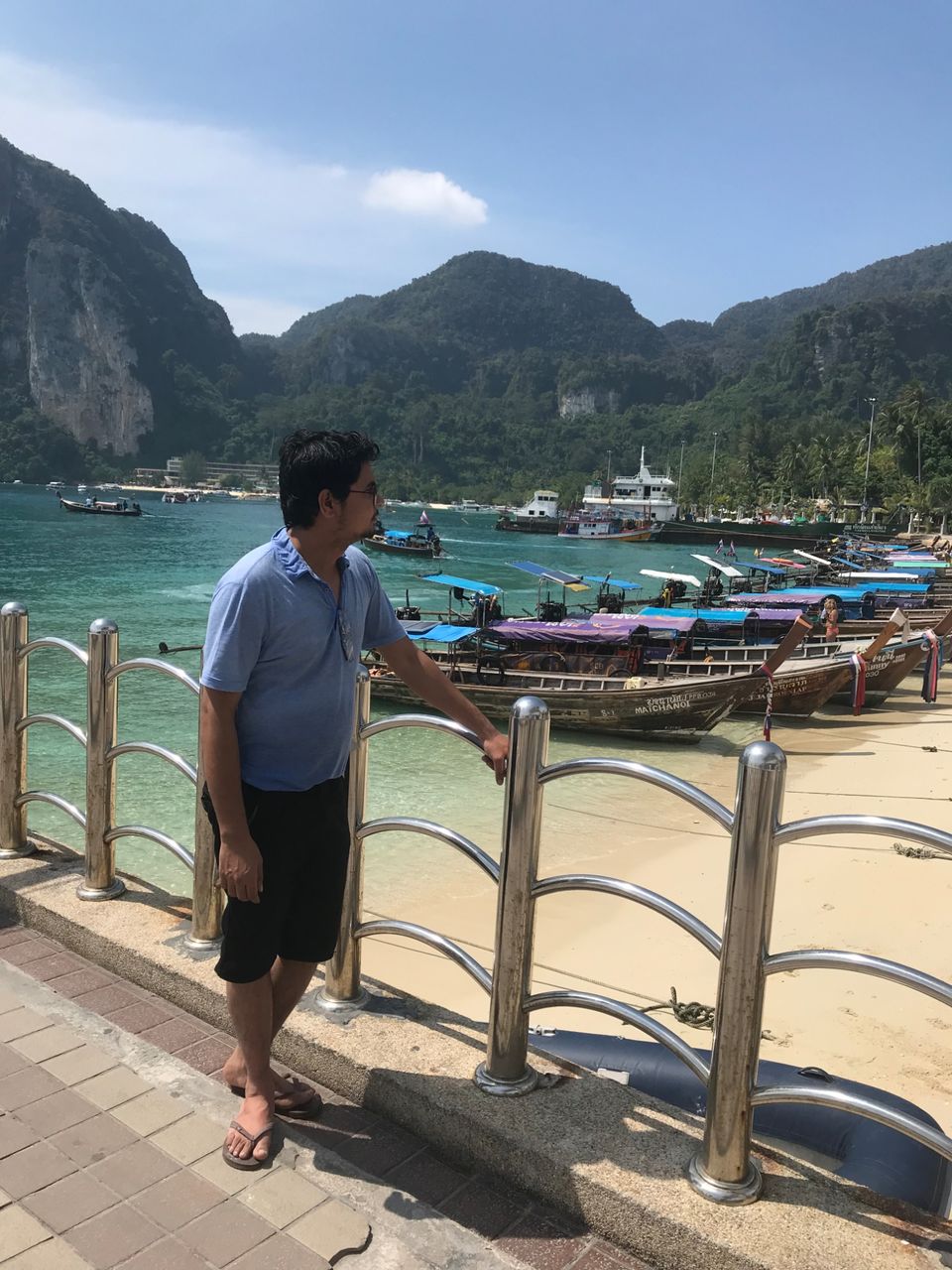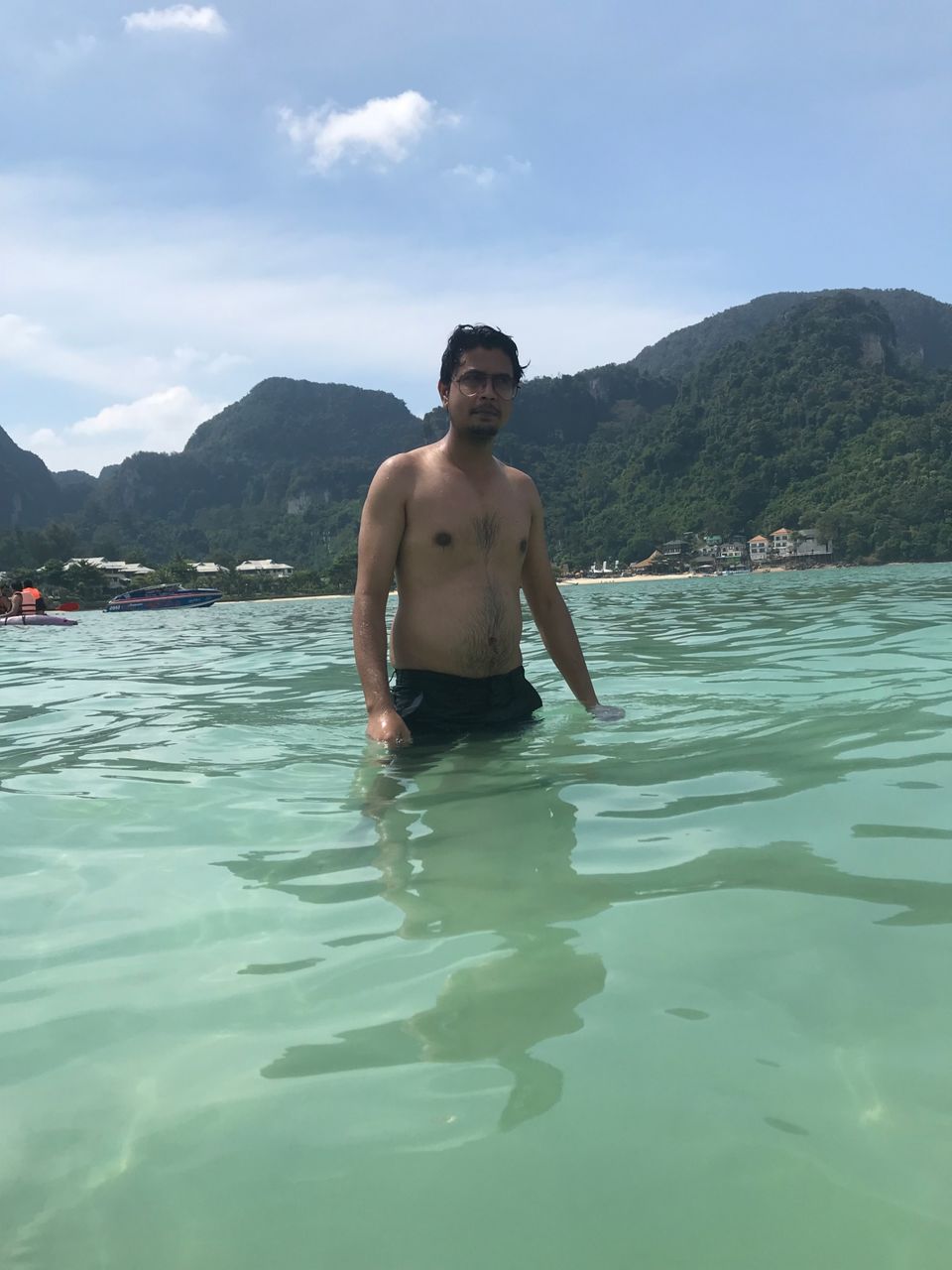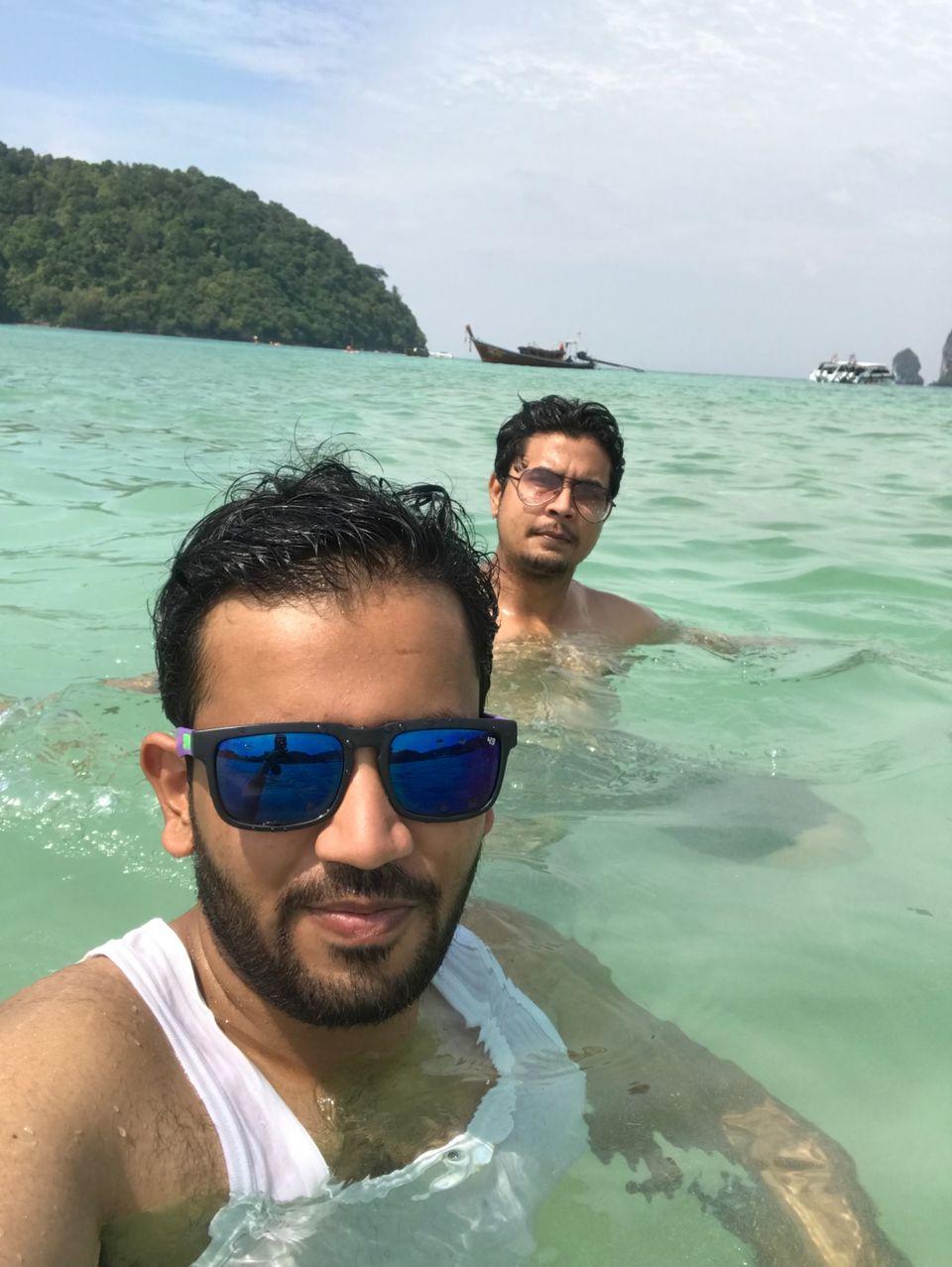 Frequent searches leading to this page:-
Thailand tour package from Delhi, Thailand tour package from Chennai, Thailand tour package 3 days 2 nights, Thailand tour packages