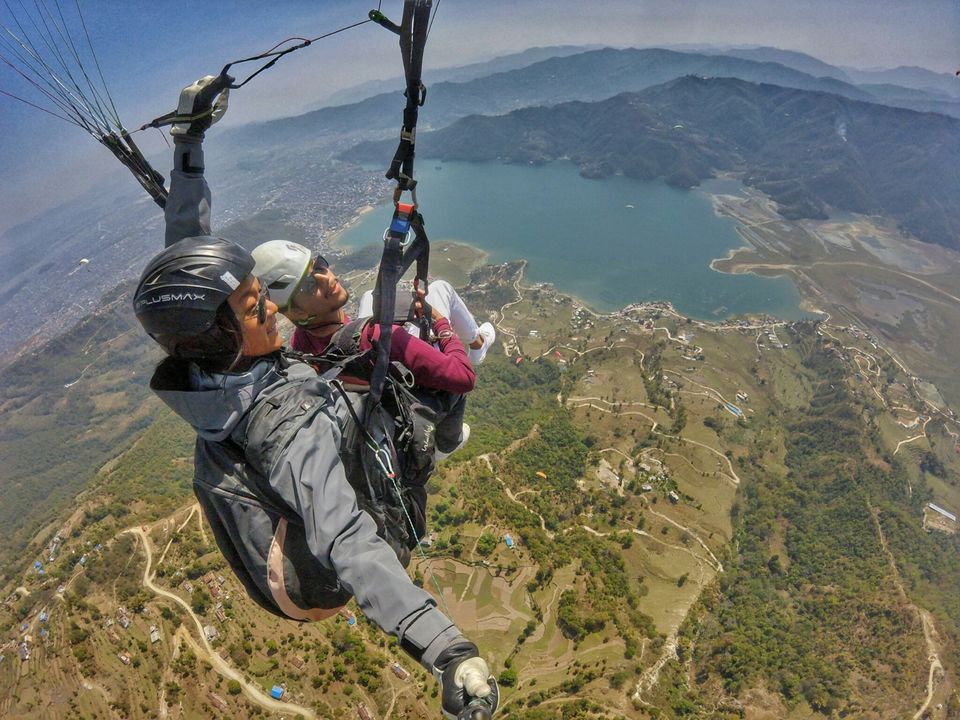 Pokhara is renowned worldwide for its mesmerizing paragliding site and without a doubt, makes for one of the best sites to enjoy the thrilling activity of paragliding. Upon taking the flight, I witnessed towering mountain range on one side and the beautiful Fewa lake on the other. The Annapurna ranges all covered with snow and sarangkot site covered in lush green forest plus the clear skies just about your head makes a beautiful scenery. Add to this, the strong winds messing up your hair!
The view from the top was speechless. The thrill and excitement while gliding over the lake was just incredible. To add to this, the glider lands just beside the lake made this whole experience more delightful.
I had a good rapport with my pilot, so we were really enjoying the experience clicking wild selfies, recording videos and doing crazy stuff while recording. We also did Acrobatics! Which was the most fun part of paragliding for me. We did some stunts in the air. Dropped about 1500 fts in mere few seconds! That was really a thrilling experience for me .
The Paragliding experience was unforgettable and its one of the most popular things to do in Pokhara.