The Andaman and Nicobar islands is an archipelago off the eastern coast of India, in the Bay of Bengal. Known for their pristine beaches and calm atmosphere, these islands are the perfect place for a relaxed, refreshing holiday. I stayed there with a friend for three days, and now have plenty of information to share that I hope you will find helpful.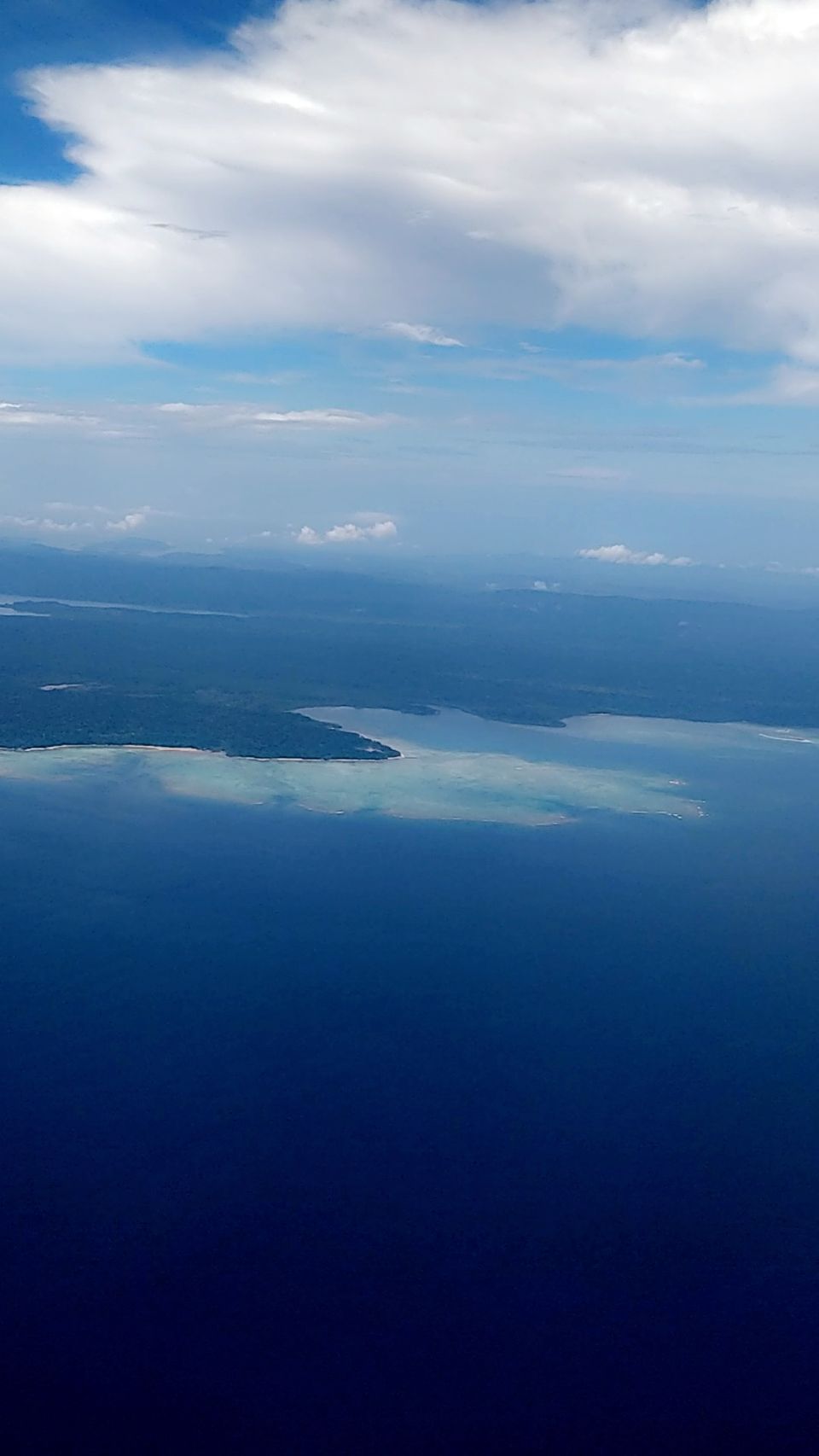 To maximize logistical efficiency, we booked our vacation through a travel agency called Experience Andamans. We booked the premium package, as we wanted our stay to be comfortable. The package included stay and travel, along with a complimentary Jet Ski ride.
On arrival at the Port Blair airport I was mildly surprised at the building's infrastructure. The airport is very small and has limited facilities. Needless to say, it is very different from the airports in India's main cities. I was glad to find a representative of the travel agency ready and waiting when I exited the airport.
My friend and I were taken to our hotel, which was, in a word, atrocious. For starters, the elevator was barely functional and the toilet was broken. It was nothing like its images on the internet. I will not go into much more detail, but it is suffice to say that this hotel definitely did not justify the premium price we paid.
One important fact all travelers should know is that the Andaman islands do not have internet facilities. Wifi is available in some hotels, but usually only in the lobby. On smaller islands such as Havelock island, even basic phone service is not always available.
This handicap was an issue, as my friend and I could not even research other hotels to stay in. Eventually, after numerous phone calls to the travel agency, they agreed to put us up in a different hotel when we returned to Port Blair from Havelock island. The other hotel they chose was called Keys, and was excellent (it was also walking distance from the airport).
Our first day was spent in Port Blair. We visited a beach called Corbyn's Cove. It was heavily populated, and most people were not in swimsuits. The popular dress code was far more conservative, so I would recommend wearing shorts and a t-shirt, or something along those lines to this beach.
At the beach, I went for my complimentary Jet Ski ride. It was enjoyable, but very short.
After the beach, we were taken to Port Blair's star attraction – the light and sound show at the Cellular Jail. This jail was built by the British, and is now a popular tourist attraction. While doing a little pre-trip research, I found many reviews praising the light and sound show. But for those of you who have been to such shows before in other locations – the show at Delhi's Akshardham temple, for example – I must warn you that this light and sound show simply comprises of different parts of the jail lighting up while an hour-long narration plays through surround sound speakers. While the story that was told was interesting (you should know that the story is told in Hindi), the 'light and sound' spectacle was somewhat underwhelming.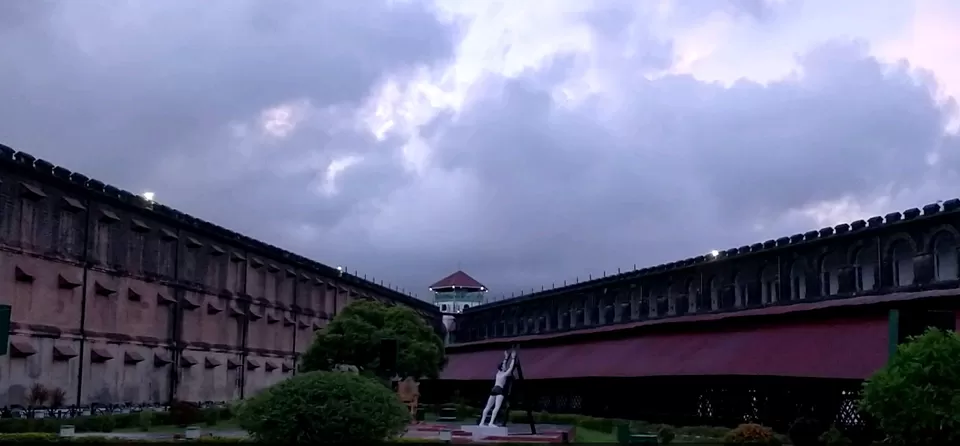 After the show, we headed back to the hotel. Restaurants are scattered throughout the island (nightlife is negligible), but because navigation would be near impossible without an internet connection, we decided to play it safe and have dinner at the hotel itself.
The next day, we boarded a ferry at 8am and headed to Havelock Island. When planning this trip, I visited many websites that listed a plethora of activities to do in the Andaman Islands. However, most of these activities are scattered across different islands which are quite far apart. The ferry ride from Port Blair to Havelock Island was two hours long. Through the course of our vacation, the only island we had the time to visit was Havelock.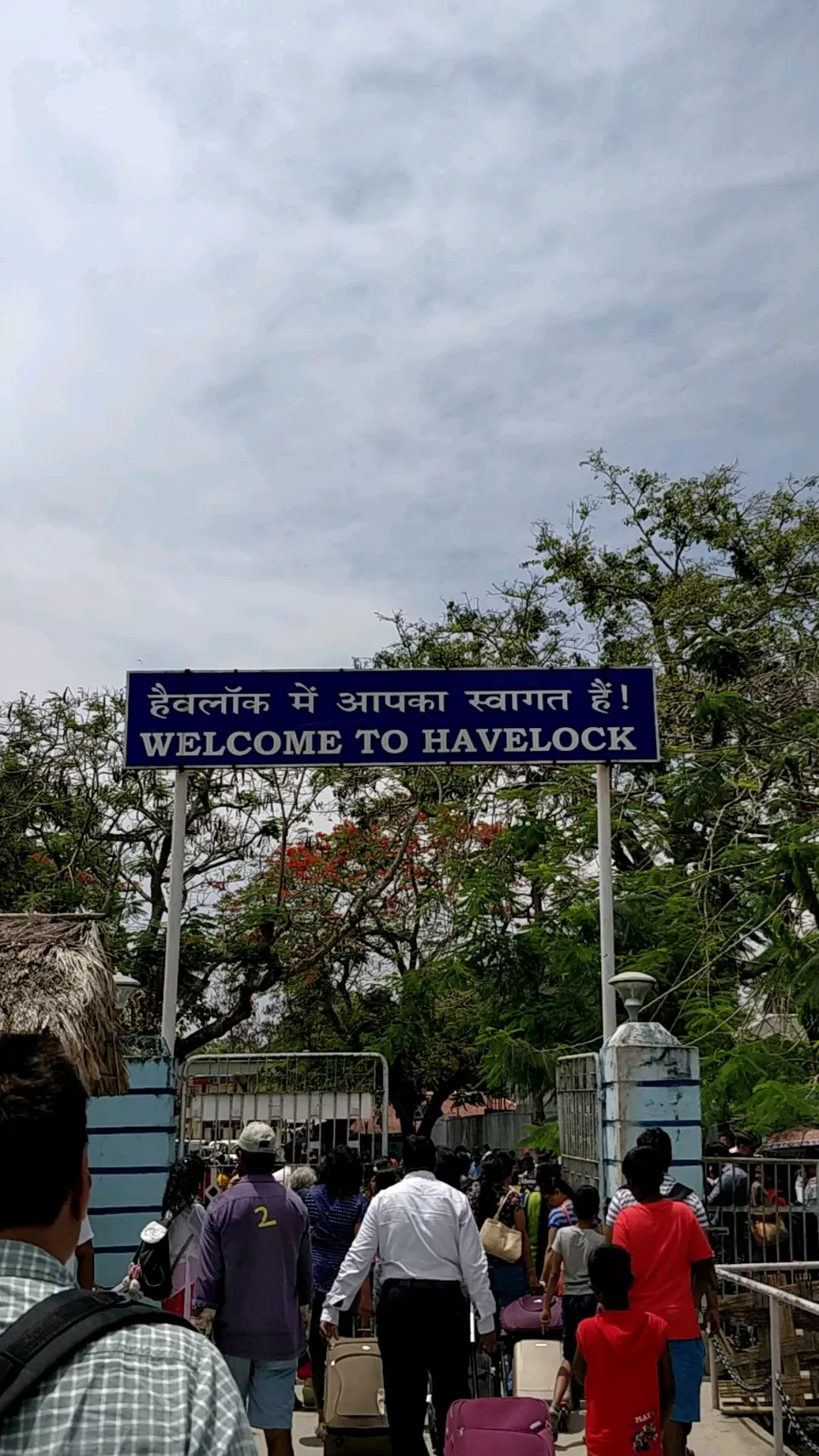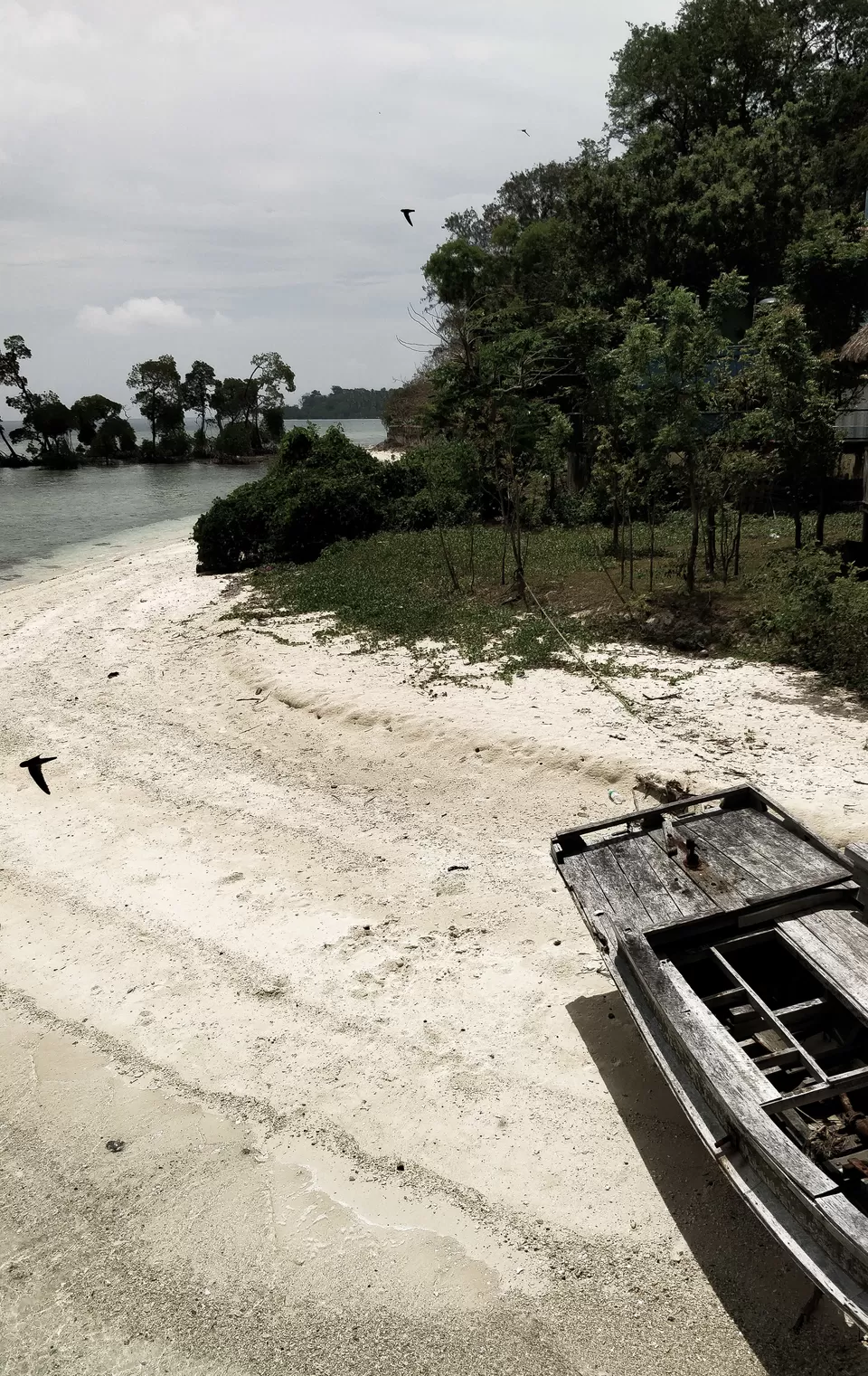 Havelock Island is one of the more popular islands among tourists. There are plenty of options for accommodation, although I must remind you that pictures on the internet can be misleading. We stayed at the Bluebird Resort, which was simplistic but pleasant.
Soon after arriving, we headed to Radhanagar beach. This beach is one of the best beaches India has to offer. With white sand, clear, blue water and trees running along the shoreline, this was one of the highlights of my trip. It is easy to find a secluded part of the beach if you don't want to join the main crowd. Here, it is safe to wear whatever swimwear you want. The locals are respectful and polite.
The bathrooms at the beach, however, are not for the faint of heart.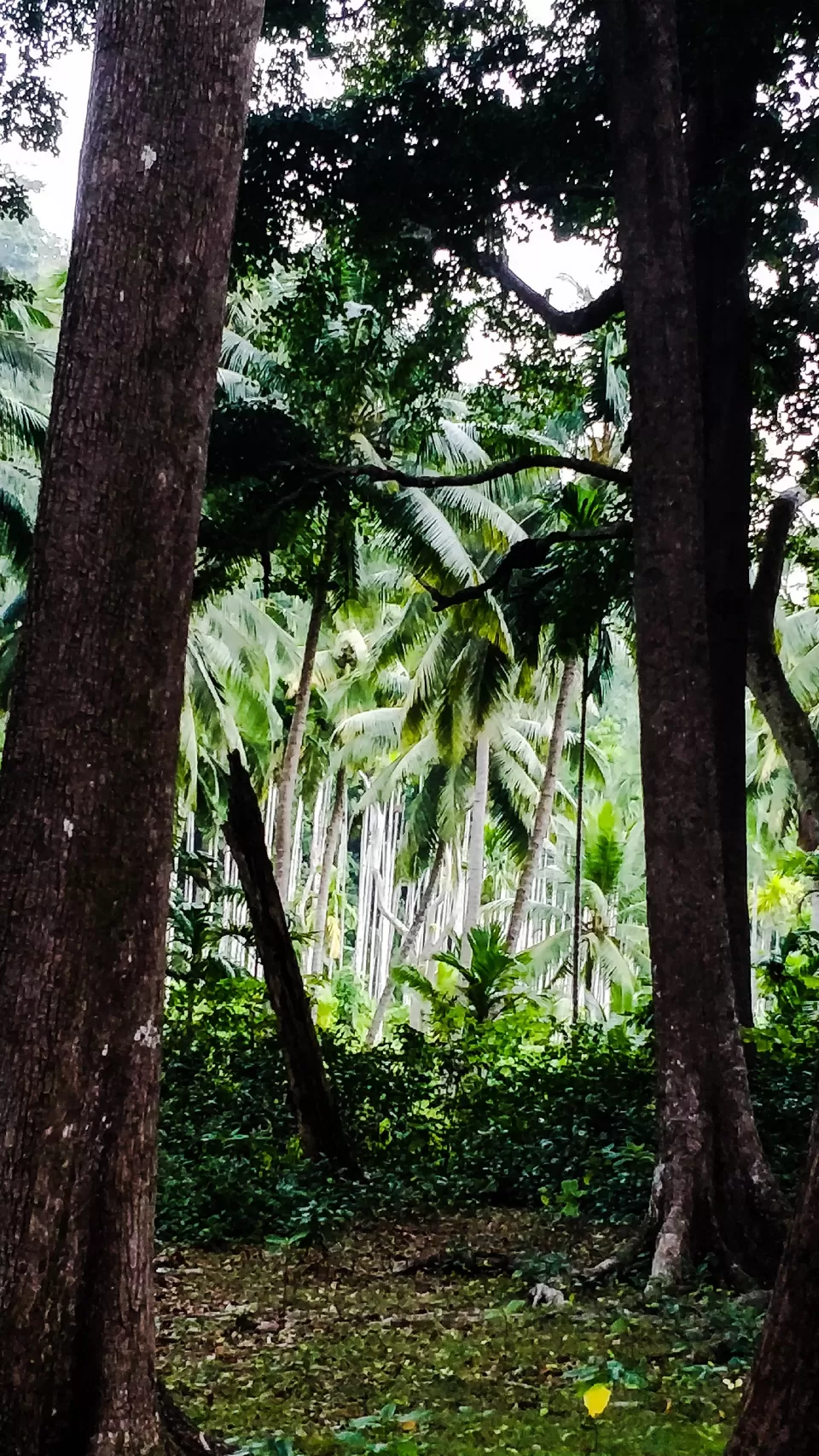 After a relaxing afternoon, we took a walk through the trees and then went back to the hotel.
Day three began with scuba diving. This was not included in the package so we had to pay for it separately. As someone who had never been scuba diving before, I had an amazing time. Through the course of an hour, you and your guide will explore the coral reefs and be able to immerse yourself in the surprising variety of flora and fauna so close to the shore.
After scuba diving, we were supposed to head to Elephant Beach on a speedboat. But since it had rained earlier that day, the island was closed for safety reasons. So we headed to Kalapathar beach instead. This beach is great for those who like to take long walks, as the landscape is very picturesque.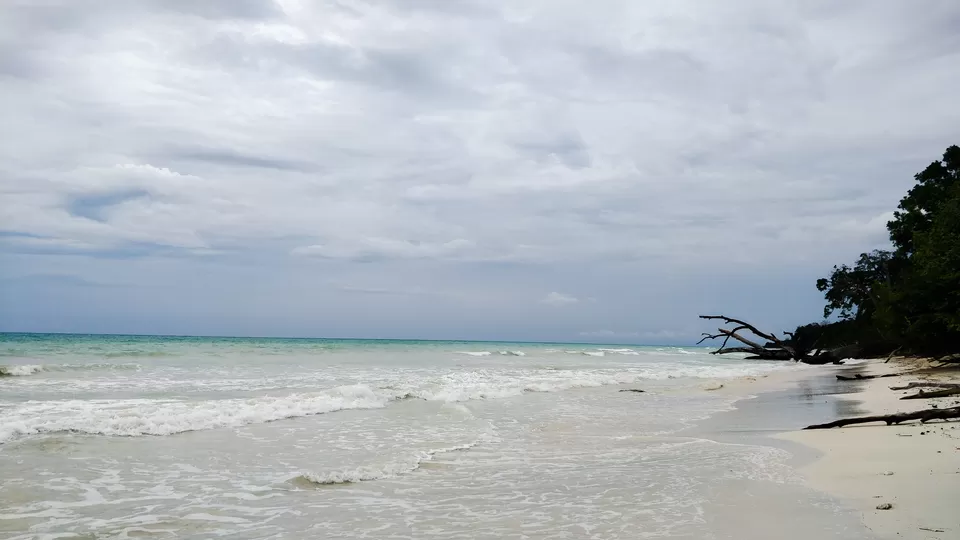 That same day, we caught the 4.00pm ferry back to Port Blair, where we spent our last night in the Andaman Islands.
This trip gave me a much needed break from my working life in Delhi. I went in early April, and the weather was perfect. It had rained a few days before my arrival, but when I was there it only rained once. Temperatures never crossed 34 degrees Celsius. The locals are friendly and helpful, and the islands are quite safe for women. I would recommend this trip for those who want to go somewhere laid back and quiet. I hope my experience will help you plan yours. Happy travels!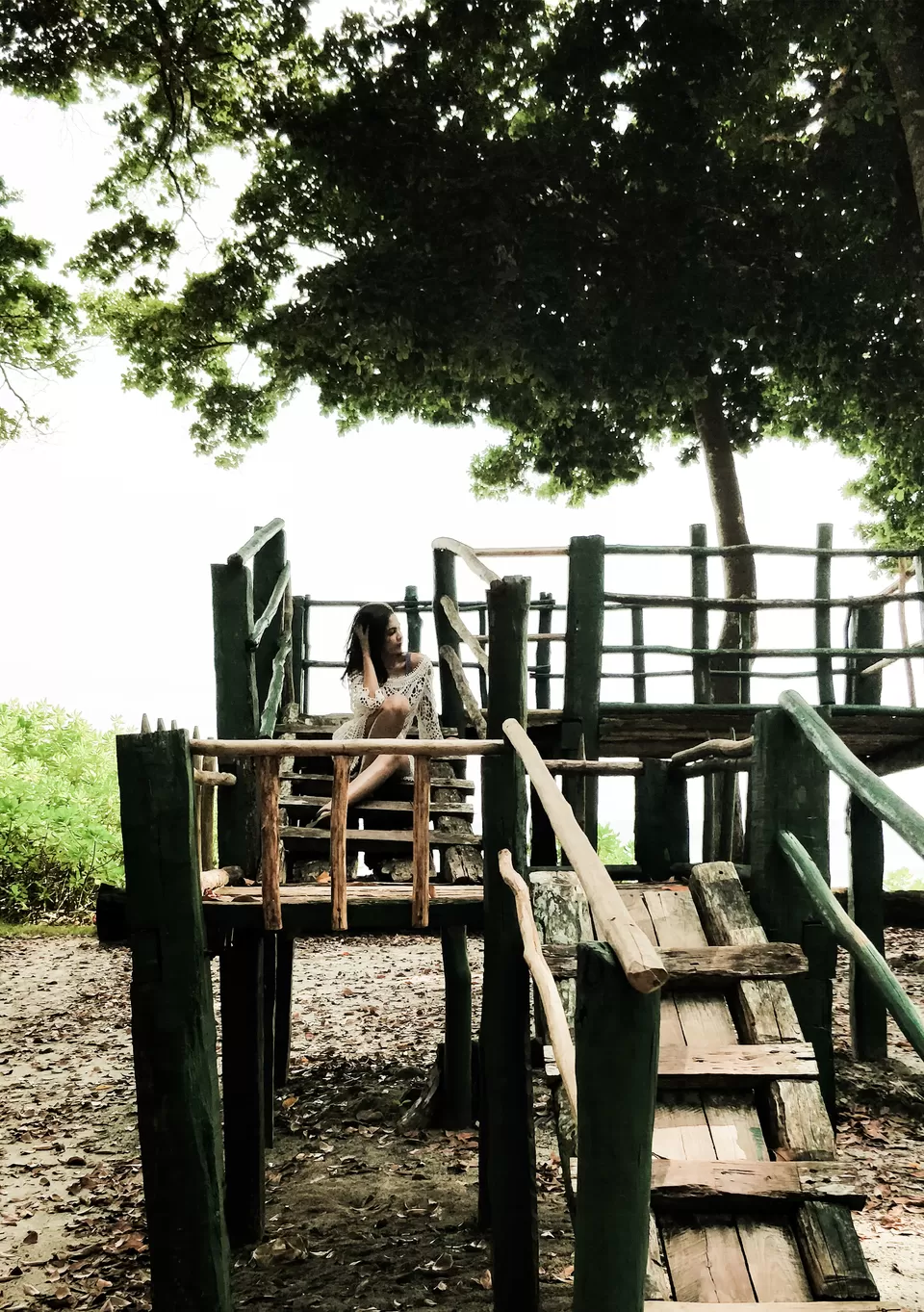 P.S. – Any corals or shells you collect in the islands will be confiscated at the airport. After pleading with the airport staff, they finally agreed to let me take one shell back with me.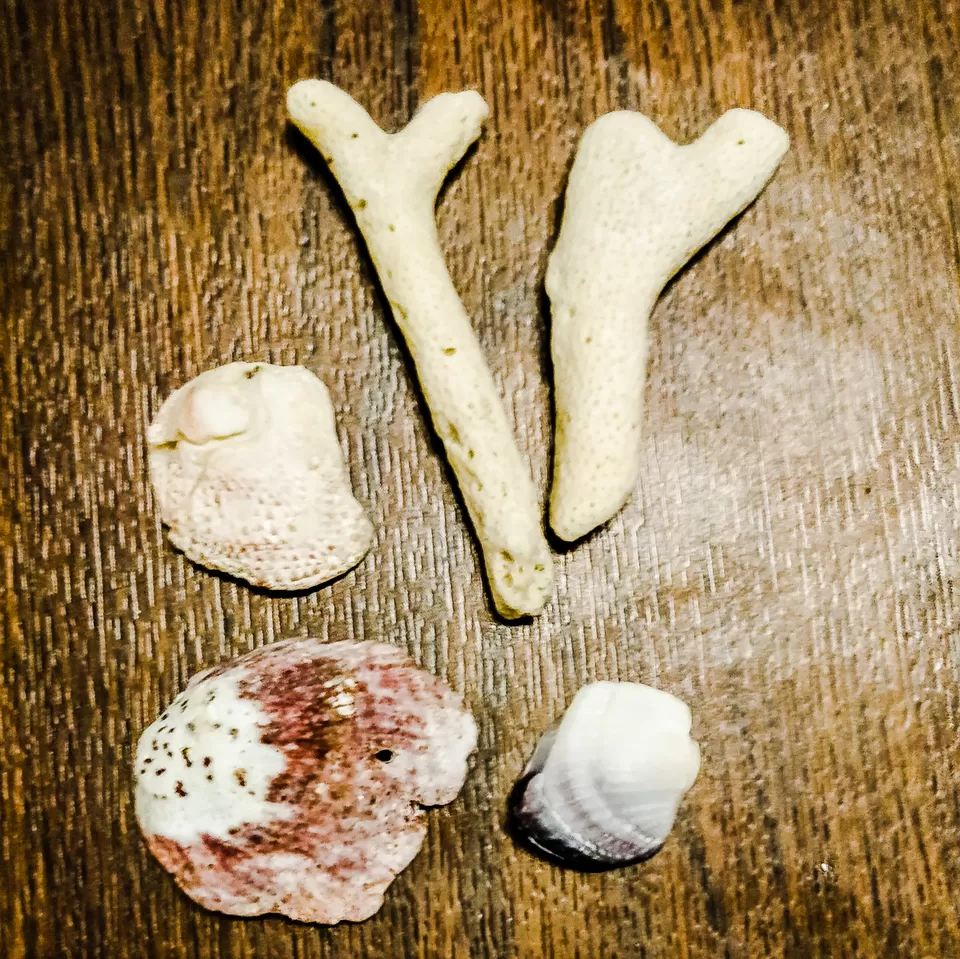 Costs:
• Round trip flight from Delhi to Port Blair: INR 15,000
• Cost of the travel package booked through Experience Andamans: INR 25,600 (for two)
• Food expenses: approx. INR 4,200 (for two)
• Scuba diving: INR 3,500
• Miscellaneous costs: approx. INR 3,000
Total expenses (for me alone): approx. INR 35,000
Frequent Searches Leading To This Page:-
andaman honeymoon package, andaman nicobar tour, best hotels in andaman, luxury hotels in andaman and nicobar, best season to visit andaman, andaman tour package cost, andaman and nicobar tourism, andaman and nicobar islands tourism, andaman nicobar honeymoon package