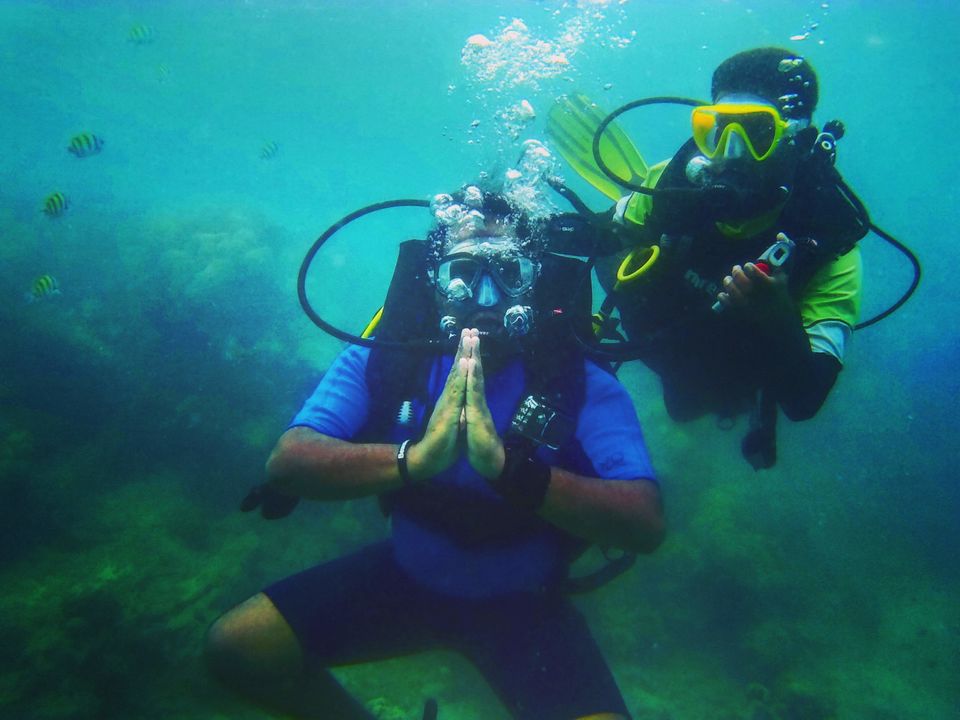 This Itinerary is for First Timers to Andaman and Nicobar Islands who have been struggling to search the internet for the best one. Don't worry you are now in the right place and I have personally traveled to this place with this itinerary with a bunch of like-minded buddies. With this Itinerary you will know the best timings for places to visit in Andaman, answers to book the ferry's (government or privates one's) and also the reasonable and the best places to stay in the group of Islands. Download the Full Itinerary for FREE at the end of the article.
Let's Start......
First things first, let's know about the places before getting into the actual itinerary.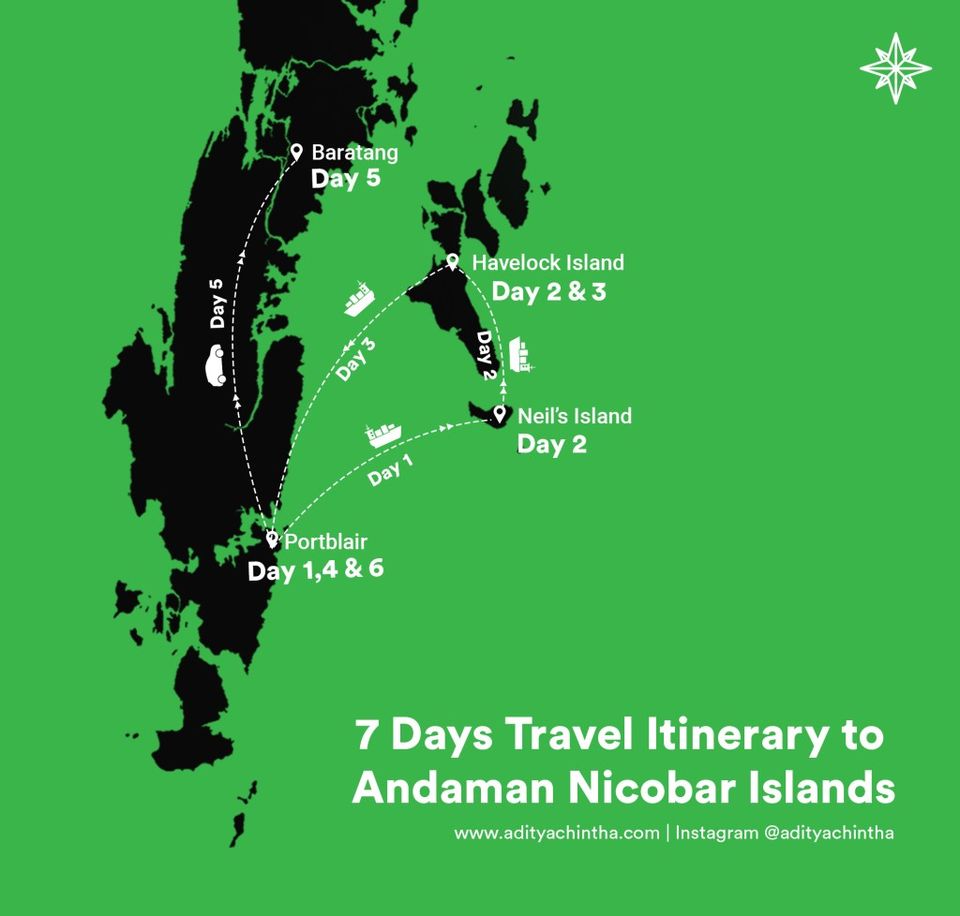 Above image is a map of Andaman & Nicobar Islands and it shows you the day-wise trips, so please have a look into that very carefully.
Briefing about the Itinerary -
Islands to VisitTo-Do Activities
Scuba Diving Ferry Experience Helicopter Ride Sea Walking Glass Boat Ride Jet Skiing Snorkeling Swim with Elephants at Elephant Beach, Havelock
Day 1 - Port Blair
12:00 PM - Start from your destination, I started from Hyderabad
2:15 PM - Reach Port Blair (Veer Savarkar International Airport)
2:30 PM - CheckOut from Airport to Room Hotel (15 Mins Drive)
We want to book the reasonable hotel for just staying in the night and to keep the luggage safe, so we found the best one which is nearby to the localities and Clock Tower Bazaar.
3:00 PM - Check-In at Aashiaanaa Residency Inn ( 890 INR per room)
Book all your hotels online before a week of the trip or a month before to get discounts of prices. In Andaman, the Hotels are very costly if you book offline at the location.
After the check-in at hotel refresh for some time and keep everything in a place and head out to wander in Andaman ???? . In Andaman, everything closes early and starts too early so the best places for you to visit are
Corbyn's Cove Beach Light and Sound Show at Celluar Jail Anthropological Museum
There's are other places to visit but due to the timings, we chose these places to visit for the day, don't worry you will be back to Port Blair and have ample amount of time to cover the rest of the places. Here's what we did for the rest of the day.
4:00 PM - Had Lunch at Gagan Mahal which is nearby clock tower in Port Blair and booked our tickets for Light and Sound Show at Cellular jail.
Note: The booking process for light and sound show is only online, as we didn't know this but were able to book the tickets by using the slow wifi provided by the cellular jail authorities. Here's the Link to Book tickets for Light and Sound Show at Andaman
5:00 PM - Start to Corbyn's Cove beach - It's around 20 mins drive from the hotel. - A good place to spend time with seashore shopping and having coconuts. - If you are a couple then this is the best place to spend some quality time.
Here are some pictures from Corbyn's Cove beach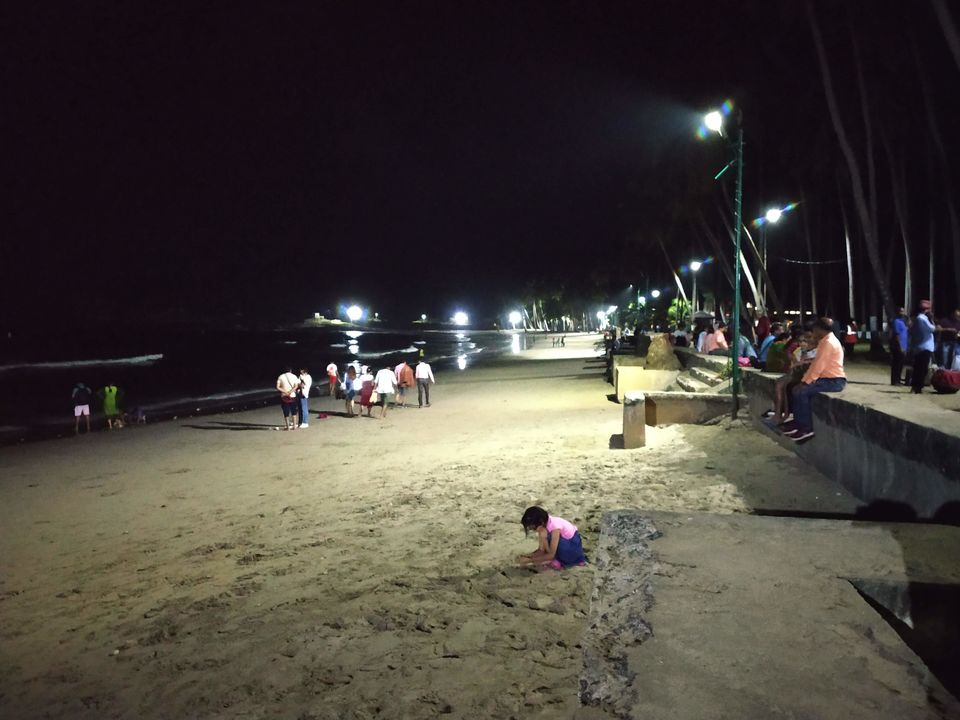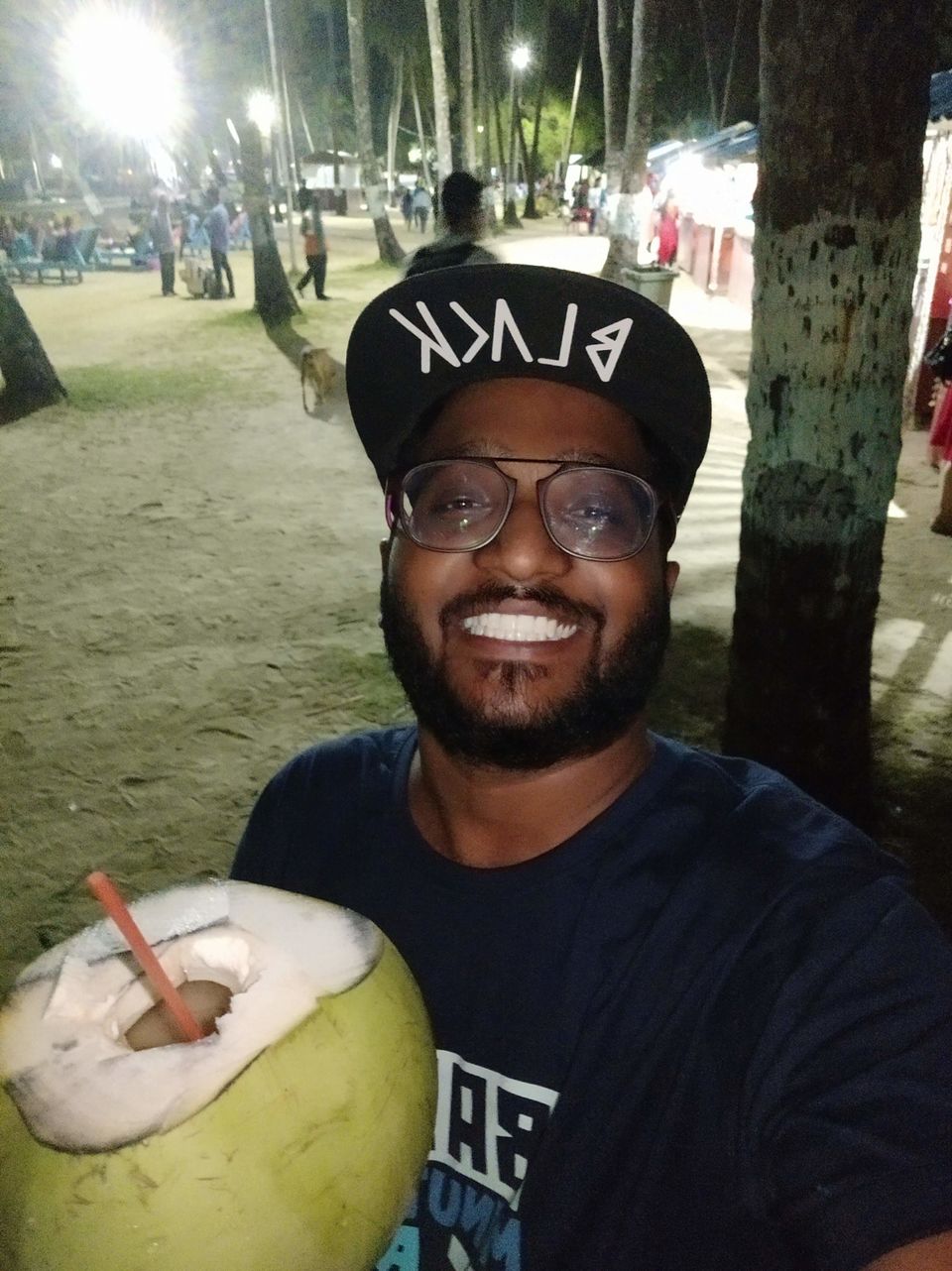 After the beach visit, we had to leave for dinner as everything closes early and also attend out Light and Sound Show at Cellular Jail.
8:15 PM - Attend Light and Sound Show 10:15 PM - Show completes and a walk/ride back to hotel and sleep.
Day 2 - Neil Island
5:00 AM - Alarms ringing to fresh up and reach Phoenix Jetty (5 mins walk from the hotel)
From Port Blair to Neil Island you have Ferry's both the Government and Private Ferry. I suggest you plan on for government ferry's as they are not only cheaper but you get to visit the deck while the ferry is on its way ????
Government Ferry Bookings are available 4 days before your travel date and you cannot book these online. But there are two solutions -
1st Solution - Make some time before the day after reaching Port Blair and visit Phoenix Jetty Advance Reservation Counter to book the ferry.
Price range - 450 INR to 600INR each person.
2nd Solution - Make someone do the booking as there are some localities who do this for you and charge a little extra.
Price range - 450 INR to 600 INR each person ( 200 INR commision on each )
People to Contact - Sanjay - 9474208994, 9933220731 ( Ferry ) Tarakesh - 9679541718 ( Local Auto Guy )
6:00 AM - Ferry to Neil Island 8:00 AM - Reach Neil Island
As there are only 3 visiting places at Neil Island we decided to complete these places by midday and booked a stay at Havelock Island. Places in Neil Island -
Here are some mesmerising sceneries of the place -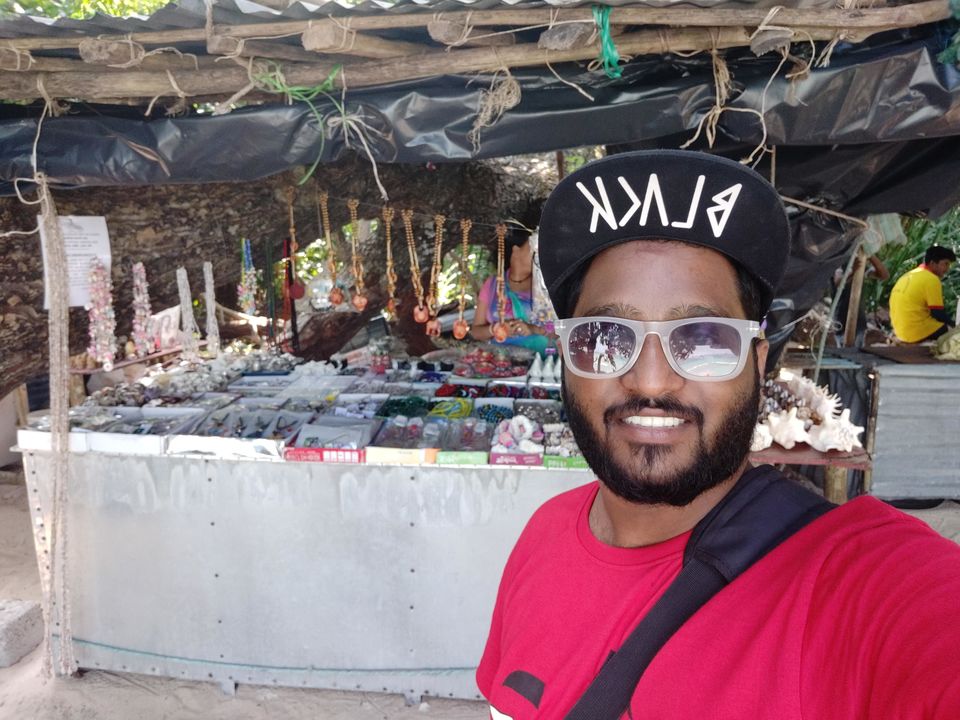 12:00 PM - Tasting the Seafood Thali's or Lunch
1:00 PM - Reach Neil Jetty and board the Ferry to Havelock Island
3:00 PM - Arrival at Havelock Jetty and Ride to Hotel (15 mins ride)
3:30 PM - Check-In at Emerald Gecko Resort-Havelock Island ( 3500 INR per room)
4:00 PM - Rent a Bike @500 INR / Travel with Local Transport to reach Radhanagar Beach for Sunset.
Radhanagar Beach is one of the beautiful beaches in the world.
6:00 PM - Come back to Hotel / go for Dinner
6:00 PM - 9:00 PM - At this time you can do whatever you want.
Wander in the Markets of Havelock Go for a Hippie Party in a Local Club and Socialize with people Try the Street Foods at Havelock Island Make some Local friends and know more about the place
10:00 PM - Back to bed.
Day 3 - Havelock Island
6:00 AM - Rise up and get ready for Scuba Diving at Havelock Island
You can book your scuba diving tickets once you reach Havelock jetty, there's a counter for scuba diving where they charge you around 3,500 INR each for 30 - 40 mins also includes videography, photography and transport service to scuba diving point. The best timings are in between 8 AM to 9AM
7:00 AM - Reach an hour before to Pickup Point which is 5 mins walk from the hotel and suit up.
7:30 AM - Start to NimoPoint (Transport should include by the scuba diving providers)
8:00 AM - Scuba Diving Starts.
Scuba Diving is the amazing adventure I have ever done till date, the coral life the amazing fishes and also you can see nimo and dory at the NimoPoint. Don't be afraid just follow the instructions of the Instructor very carefully and you can do it. Do comment down your experience of scuba diving here so that others know how amazing it went.
9:30 AM - Get some breakfast and start to Elephant Beach (closes by 1 PM) or Get some rest.
1:00 PM - Do the activities mentioned above if you have missed some at Havelock or go to Radhanagar Beach and spend a day shopping, eating seafood or grabbing a beer.
5:00 PM - Check-out at Emerald Gecko Resort-Havelock Island and Check-In at The Flying Elephant Resort
Note: In our case, we want to explore different stays and experience different people and sceneries so we booked two hotels for two days in Havelock. It's up to you what you wanna do.
Some Pictures at this Place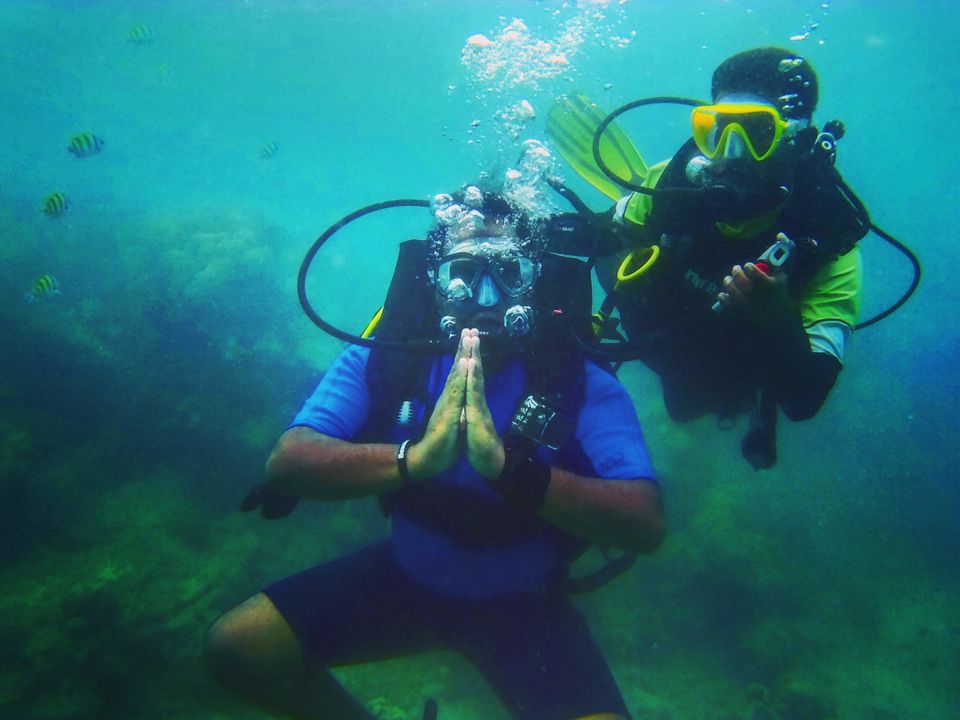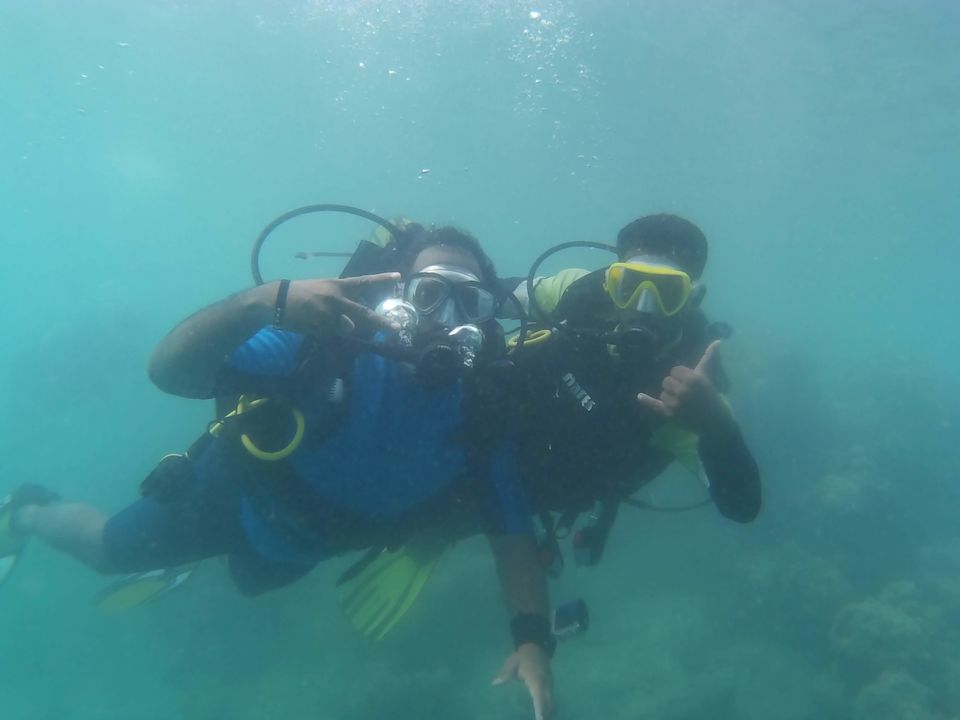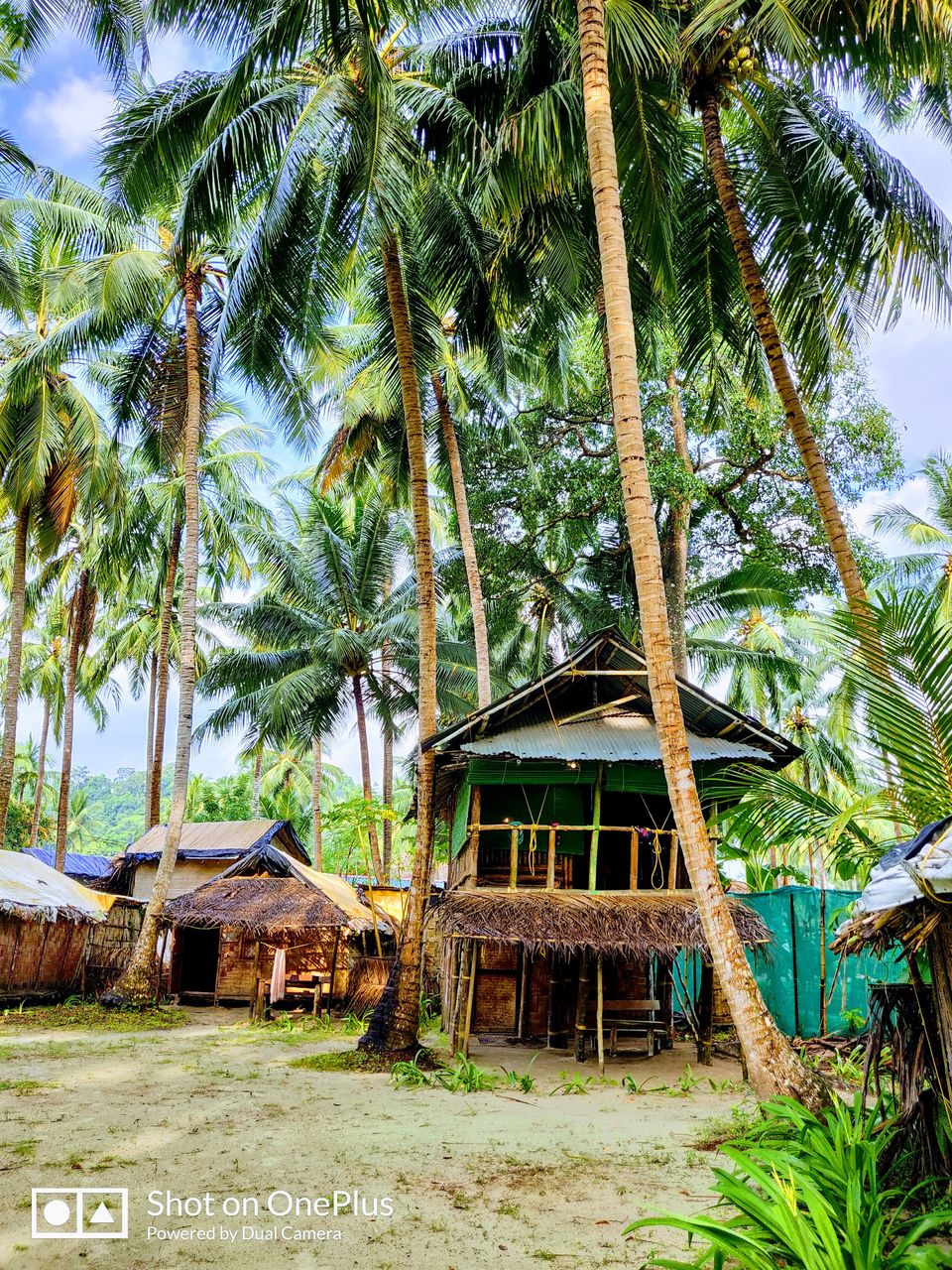 Day 4 - Back to Port Blair
7:00 AM - Reach Havelock Jetty
8:00 AM - Board the Ferry towards Pheonix Jetty
10:00 AM - Reach Pheonix Jetty (Port Blair)
11:00 AM - Check-In atAndaman Vacations Home (1200 INR each Room) 12:00 PM - Get out and book tickets for Baratang the Next Morning at Monica Travels
Baratang is a place to visit Limestone Caves, experience Mangroves on a jumpy boat and visit the mud volcano. The complete package for this day trip including breakfast, lunch, and transport was charged around 1850 INR per each person.
Here are the Numbers to Book the Package
1:00 PM - Rent a Bike @500 INR per day and spend some time wandering the city of Port Blair. Here are the things to do at Port Blair -
Cellular Jail / Kalapani Anthropological Museum Samudrika Museum Mini Zoo Aberdeen Bazaar
Check the timings and choose your options wisely.
8:00 PM - Reach Hotel / have dinner and sleep
Day 5 - Bharatang
2:30 AM - Wakeup Call 3:30 AM - Reach Pickup point to start to Baratang via the transport provided by the travels 11:00 AM - Reach Limestone Caves
On the way to Baratang which is Middle Andaman (Protected Area), you will see Jarawa Tribal People. Note that photography is strictly prohibited or you will be fined by the Defence Authorities of the Union Territory.
11:00 AM - At Baratang you will be picked up in a speedy/jumpy boat (included in the package) to the limestone caves via mangroves creeks. This is the time you take a lot of pictures and have some breakfast in the boat as it takes 1 hour to reach the point.
12:00 PM - Reach Limestone Caves and always stay with your boat group and remember the names of your boats or else you will have to wait for others in your group.
Here are Some Pictures at the place
2:00 PM - Reach Baratang bac on the boat and have some veggie meals as Lunch (included in the package)
2:30 PM - Start to Mud Volcano
3:30 PM - Start back to Baratang and get into your Travels to reach Portblair.
8:00 PM - Reach Portblair!! Once you reach, have dinner and sleep.
Day 6 - Port Blair Again !!
10:00 AM - Wakeup, Freshup and Breakfast.
11:00 AM - Book Tickets for Water Sports Activities at Rajiv Gandhi Water Complex like Para Sailing, Jet Ski's, Glass Boat Ride, Dolphin Boat Ride, SealWalking and Snorkeling. You can book these on the spot and do bargain as much as possible and show your skills.
or
11:00 AM - Book tickets to visit Ross Island & North Bay Island at Aberdeen Jetty ( 200mts from Rajiv Gandhi water complex ) and also experience the above water sports at North Bay Island.
The Boat Ride for both of these islands should cost you around 900 INR each person and the water sports as per the bargaining prices.
So we picked up the second option available for us and hit the day ???? The way towards the Ross Island was crazy as there were heavy waves and we were enjoying the experience of the jumpy/bumpy boat ride. Note: if you aren't such adventure seeker, then you can opt in the first option or be lucky on the day to have low tide waves.
12:00 PM - 4:00 PM - Complete the boat rides and activities and back to Aberdeen Jetty.
5:00 PM - Return the rented bikes and Checkout at Andaman Vacations Home
6:00 PM - Check-In at Swarajdeep Guest House ( 2000 INR per Room) and 5 mins from the Airport. 7:00 PM - Do some Shopping, Visit the Aberdeen Bazaar as its the last day for the Trip. 8:00 PM - Dinner 9:00 PM - Back to the Hotel / Swarajdeep Guest House 10:00 PM - Sleep for the last day in Andaman
Day 7 - Back to Home
5:00 AM - Wakeup, Get Ready. 6:00 AM - Check-In at Airport and have breakfast. 8:00 Am - Reach Home.
Back to Same old Life. Haha!
I hope now you have a clear idea about how to spend your days at Andaman & Nicobar Islands. I know this Itinerary is pretty messed up for you to print out and use it on the Go. 7-Days-Travel-Itinerary-to-Andaman-Nicobar-Islands-by-Aditya-Chintha-Agenda-1.pdf (3 downloads)
Let me know if you have any other crazy experiences with this Itinerary. ???? Stay tuned for more till then Bon Voyage.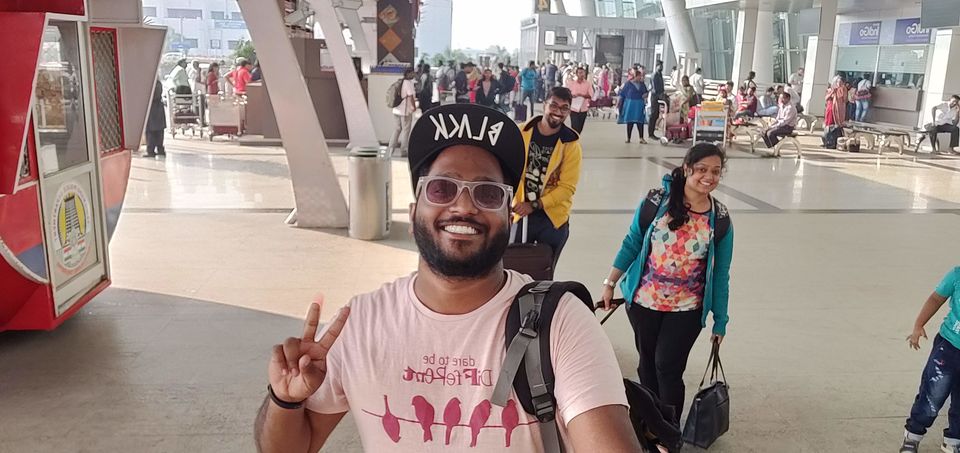 Frequent Searches Leading To This Page:-
andaman and nicobar islands package, best place to stay in andaman, andaman nicobar places to visit, andaman nicobar tourist place, andaman and nicobar tour packages, port blair packages