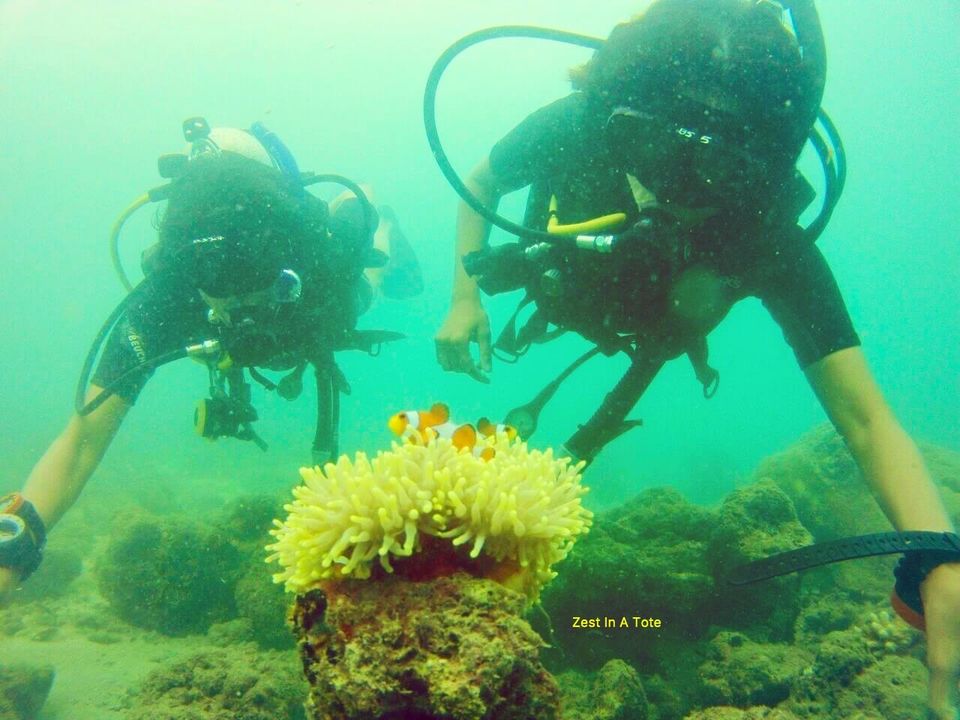 Ferry to Havelock
One of the world's last outposts of virgin rainforest islands, the Andaman and Nicobar islands are in the Bay of Bengal. Travel to Havelock islands - part of Andaman Islands - feels like you are stepping outside India. In any case, some islands in this archipelago in the Andamans Sea are closer to Thailand and Indonesia than the Indian mainland.
I had taken the Vistara flight via Calcutta from Delhi to Port Blair, and then a ferry to Havelock island. The first thing that hits you standing at the Port Blair jetty waiting to board the ferry, was the stench of water and the filth and plastic waste floating in it. The ferry ride itself was a bit of a shock. As opposed to my earlier trip to to Andamans a decade ago, tourists from mainland India had certainly discovered these remote islands. The ferry was choc-a-bloc with hordes of tourists in contrasting styles - many in shorts and tees with flip-flops, while others in salwar kurtas or jeans and kurtis.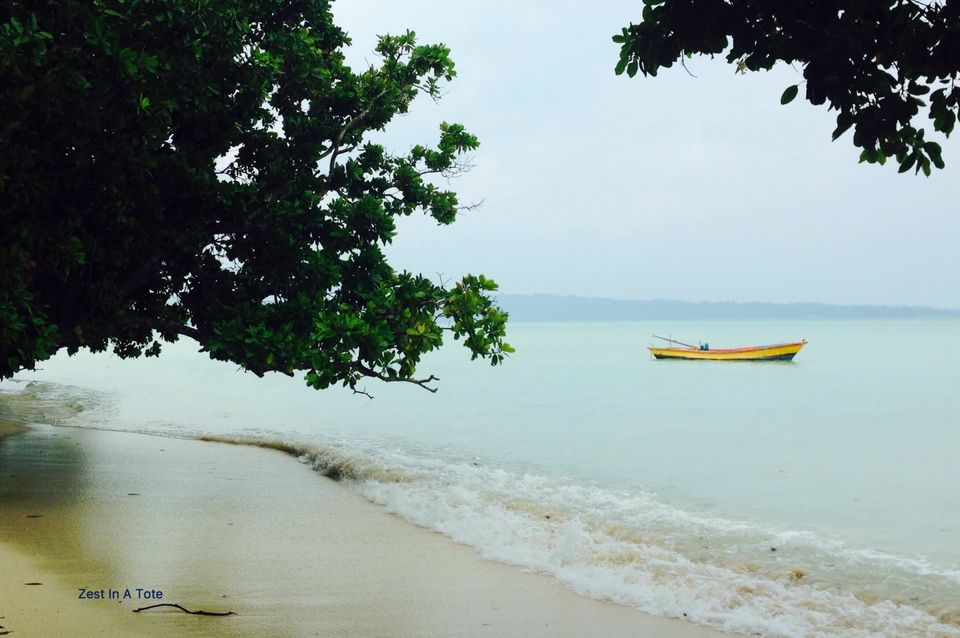 Fleeting memories were jostling for space as the ferry reached closer to Havelock island jetty. In 2006, on my last trip here, the island had felt like a far-away exotic destination, not quite India. The reality on descending from the ferry, was a bit different from my memories. Were there so many cafes and restaurants hugging the shore?
I had sold the dream of pristine island, blue waters, balmy air and slow life to my friend when we signed up for our Open Water Diving (OWD) Certification course. We fought the chaos of taxis turning and horns blaring, while looking for our pick-up vehicle. Soon, we got away from the jetty and passed green open paddy fields and coconut trees and I calmed enough to realise that the dream hadn't completely vanished.
Diving experiences
My friend and I were staying at the Barefoot Scuba Dive Centre - a neat and clean space with a restaurant on the premises, fully equipped for courses and diving spots around the islands. While going for the first skills course in the sea near Beach No.2 with my Dive instructor, I noticed large groups splashing about in the sea. The Dive instructor said that Havelock has a booming business with several operators taking large groups to try fun dives - these are at a depth of upto 6m, require no swimming skills, and the person is held at all times by an experienced diver. Short fun dives near the shore are increasingly getting popular, but the fact remained that warm water, a huge variety of marine life and good visibility make Andamans a serious diving destination.
There are a handful of outfits like Barefoot Scuba and DIVE India that focus only on certification courses and certified divers. Diving in the Andamans is a thrilling experience, there are dive spots both for beginners and competent divers and a heck of a lot of marine life to see. However, the corals that I saw at Nemo Reef and couple of other sites during the course, were nowhere as colourful and varied as the one in Vietnam Sea off the pristine Con Dao islands. An Israeli diver, who had logged in more than 1000 dives around the world and had been visiting Andamans for the past 20 years mentioned that he has noticed a steady de-generation of the coral reef year-by-year.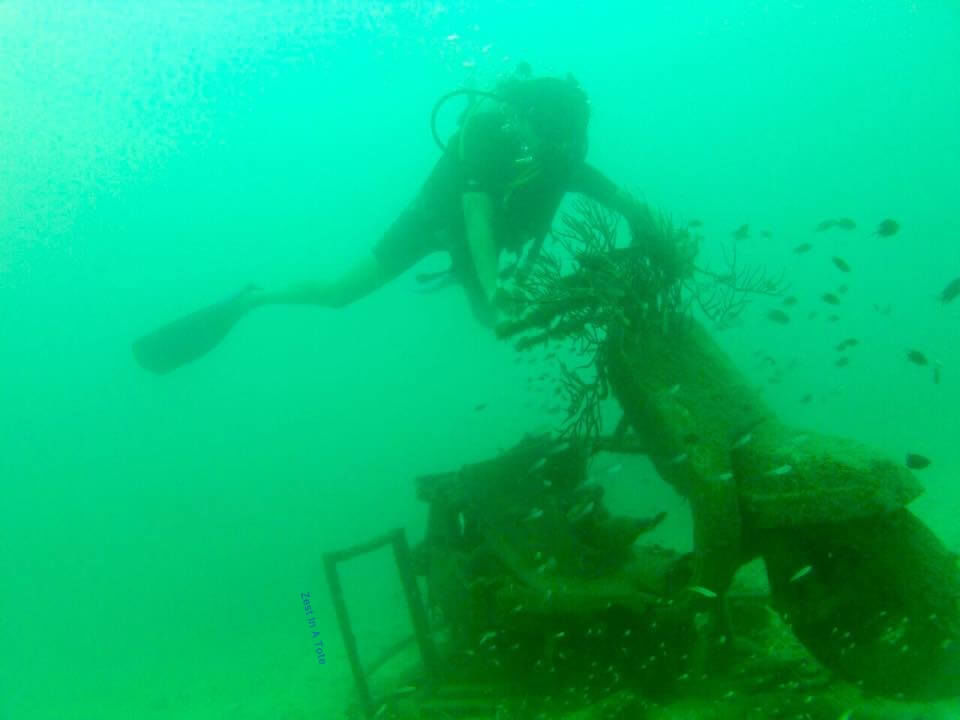 Visit to Radhanagar beach
My friend and I visited Barefoot resort to celebrate that we had passed the course and were certified divers! I was especially looking forward to visit Radhanagar beach - one of Asia's top 100 beaches. I remembered sand like white powder, thick rainforest as the backdrop, blue open sea and no-one around for miles from my stay at this resort in 2006. The private patch that belongs to Barefoot still has the untouched and pristine feel to it. But if you walk ahead to the public beach area, there were definitely lots of people around. Surely mass tourism with the inevitable shacks and plastic waste around had dampened the beauty here.
Slow island life
It is a good thing that large chain resorts haven't found Andamans islands as yet. Port Blair seems to be run down with small budgets hotels though. However, there are no concrete-and-glass-resorts, shopping malls or fancy restaurants on the islands as yet.
Snorkelling and diving is spectacular in the Andamans Sea. Life still moves slowly on the islands but I left feeling unsure as to how long this will last.
Frequent Searches Leading To This Page:-
best places to visit in andaman and nicobar islands for honeymoon, andaman nicobar cheap packages, best places to visit in andaman for honeymoon, andaman tour package from chennai by ship, andaman and nicobar islands best tour packages