This summer I went to the Andamans to drench myself in the mesmerizing natural beauty of the islands and bring home some ever lasting memories and experiences.
Andamans is a place which gives you peace, joy and ample of environment to think and reflect on your life when you are tired of the city chaos and race around you.
It has a large variety of flora and fauna. Eighty six percent of the island is covered in primary tropical rain-forests. There are more than 2,000 species of plants and 240 species of birds which makes you connect with the nature directly.
My favorite part of the entire trip, however, was Scuba Diving which I first attempted at Havelock Island.
Havelock is famous for its beaches and it is one of the best locations around Port Blair for Scuba Diving, Sea Walk and Snorkeling. It is infringed with rich coral reefs and one must take a cruise to this island for about an hour and a half from Port Blair.
It was my first attempt at any water sport activity. On reaching Havelock, we contacted a scuba diving agency who took us to beach no 3 the next morning for a beginner's level in scuba diving. We wore our diving suit and were handed over our masks and other gears.We were two persons and each one of us was given a separate diving instructor, who gave us a 15 minute training session which included hand signals to communicate under water (as we could not talk from inside our masks), to breathe from our mouth, to equalise pressure in our ears, to pump the water out if it enters our masks and to use all our other equipments. The divers made us practice on the shoreline before taking us inside the sea.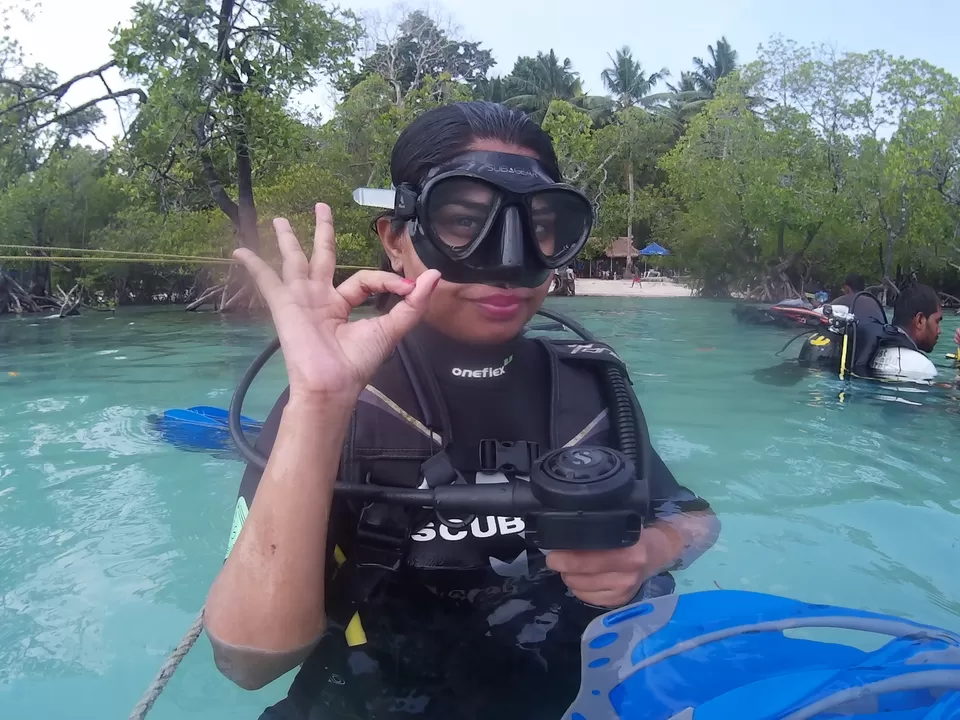 The instructor had also fit the gas cylinder around our backs and after we completed our training, we were taken down into the deep waters to view the incredible marine life in its natural state.
Our divers kept holding our back gears and were controlling our dive.
Once inside, I was like Whoa. I was completely in awe to watch a myriad of colourful fish swim among the coral reefs.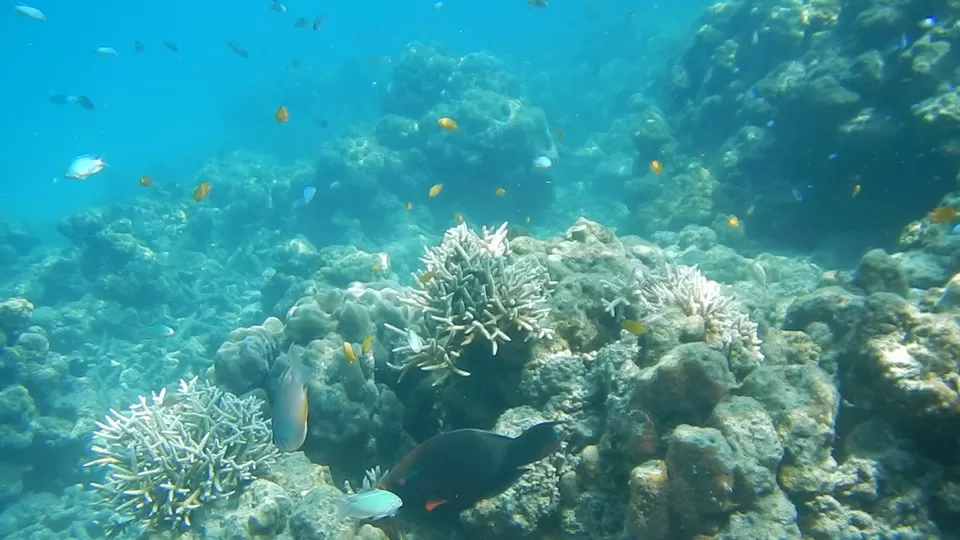 Here's where I found several orange and white striped clown fish, darting in and out of the twirling tentacles of the yellow sea anemones.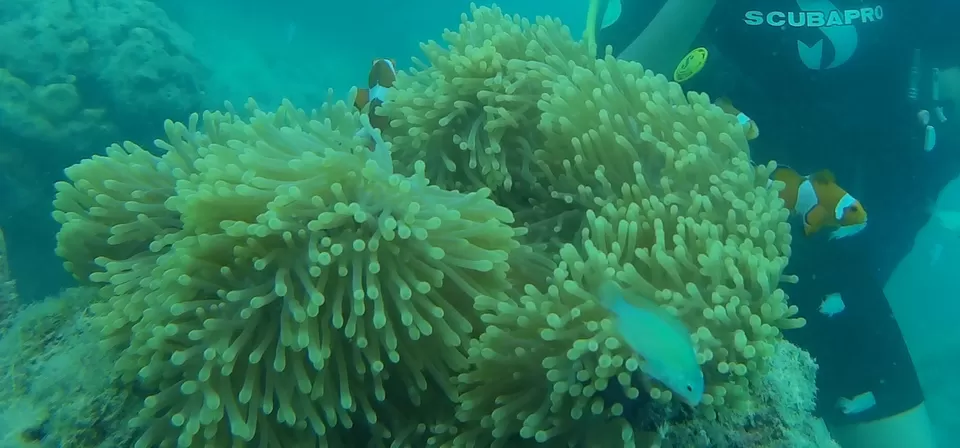 This place is also called Nemo Reef which is used for discovery dives, or dives for first-timers. It is the ideal dive site for beginners as it is full of colourful fish, like the bright green parrot fish, the black and gold angel fish, different varieties of anemone fish and butterfly fish, among others. There's virtually no fear factor for beginners as this protected reef rarely has any of the dangerous creatures.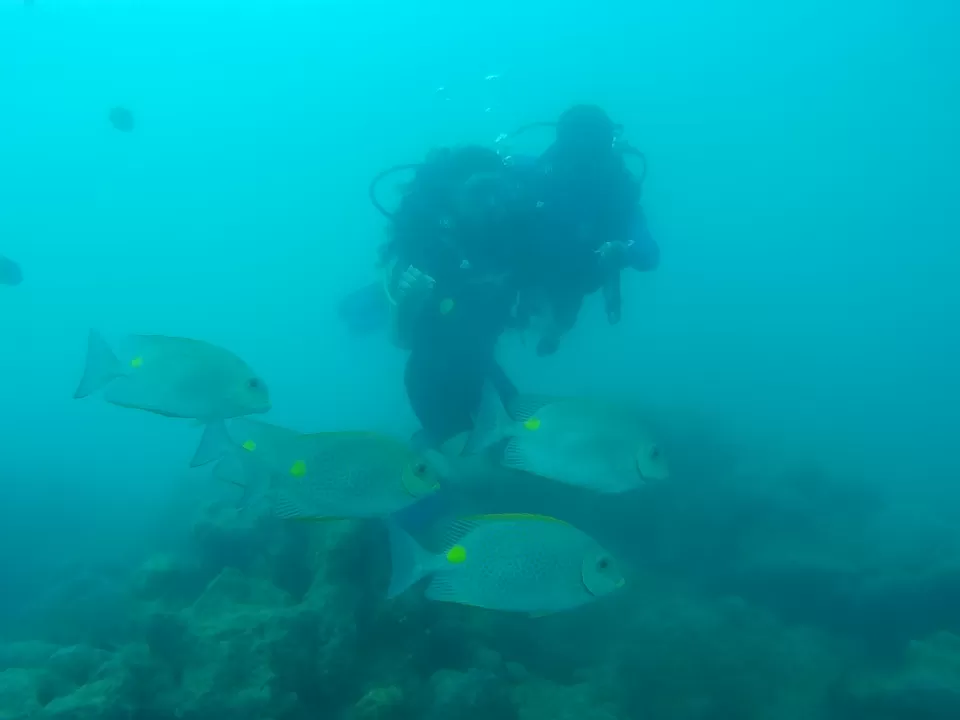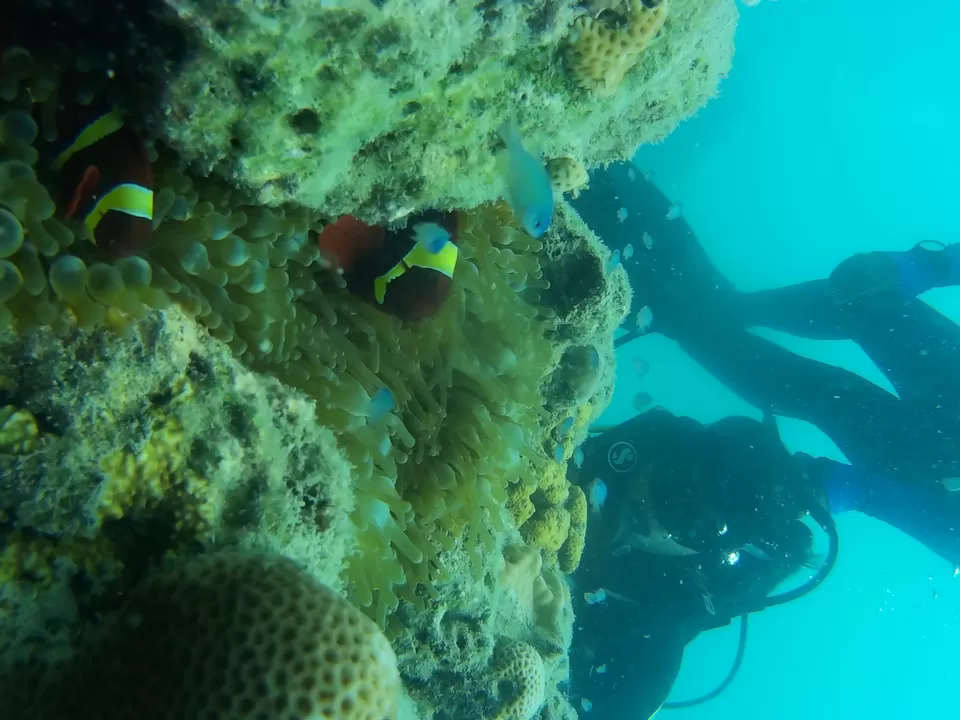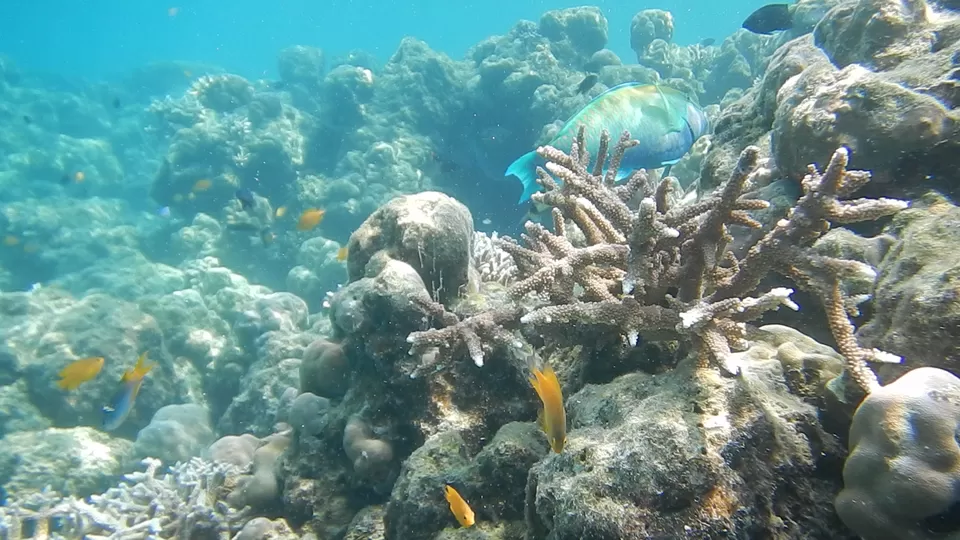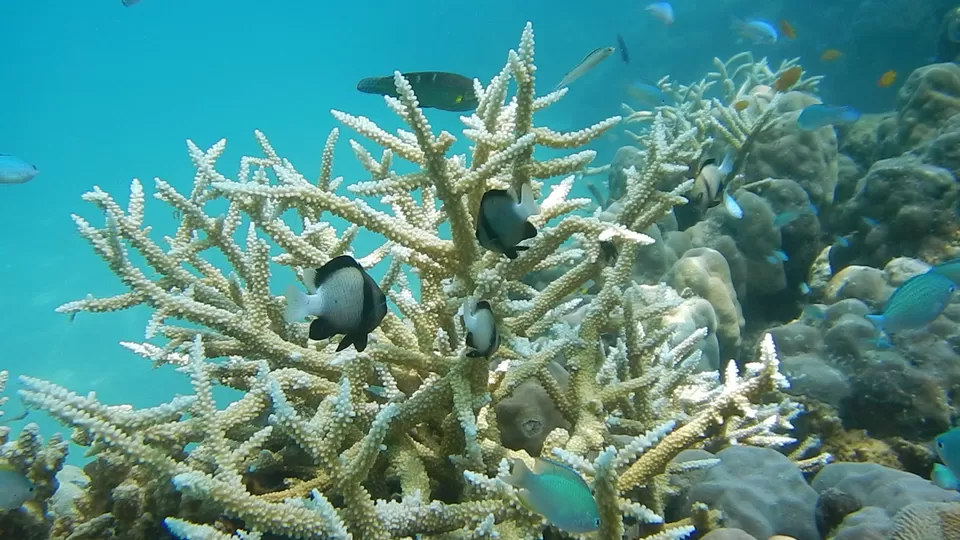 We were earlier instructed to not touch any corals or fish as we might harm them or ourselves. However, in my curiosity, I tried to touch a clown fish, who slipped out, but I managed touching the corals. Afterall, touch factor is always a priority.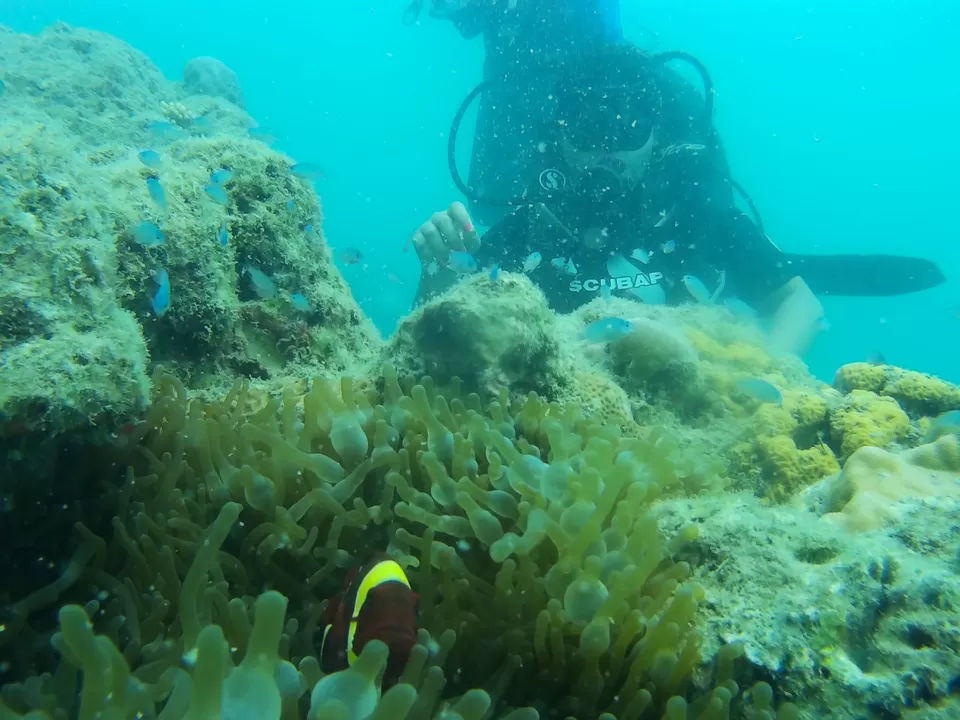 I got to spend about 30 minutes underwater and I was amazed seeing the marine beauty. I only went till 6-feet deep but I got to see the marine life in close quarters. After we completed the diving, we were brought back to the shore.
We were charged Rs 3,500 each for the 45 minutes beginner session.
I had an amazing time swimming with fish underwater and so two days later when I went to Neill Island, I again went for diving, where I was charged Rs 4,000 for 12 feet deep diving. I also saw an Octopus in Neill Island, who was hiding behind the rocks. It was difficult to tell whether it was shy or afraid with our intrusion in its home. So, we moved from that place to let it live in peace.
Now, after completing my trip, I've returned to my world of race and chaos all round, but this experience will always be in my memories. The photographs of the trip will always urge me to take time out of my life and visit my marine friends in some other part of the world.
After all, exploring and experiencing should never stop!
Frequent Searches Leading To This Page:-
Andaman and nicobar islands trip package, Andaman and Nicobar packages including airfare, Andaman Nicobar trip package, places to visit in Andaman in April, self planning Andaman trip, Andaman packages, Andaman trip