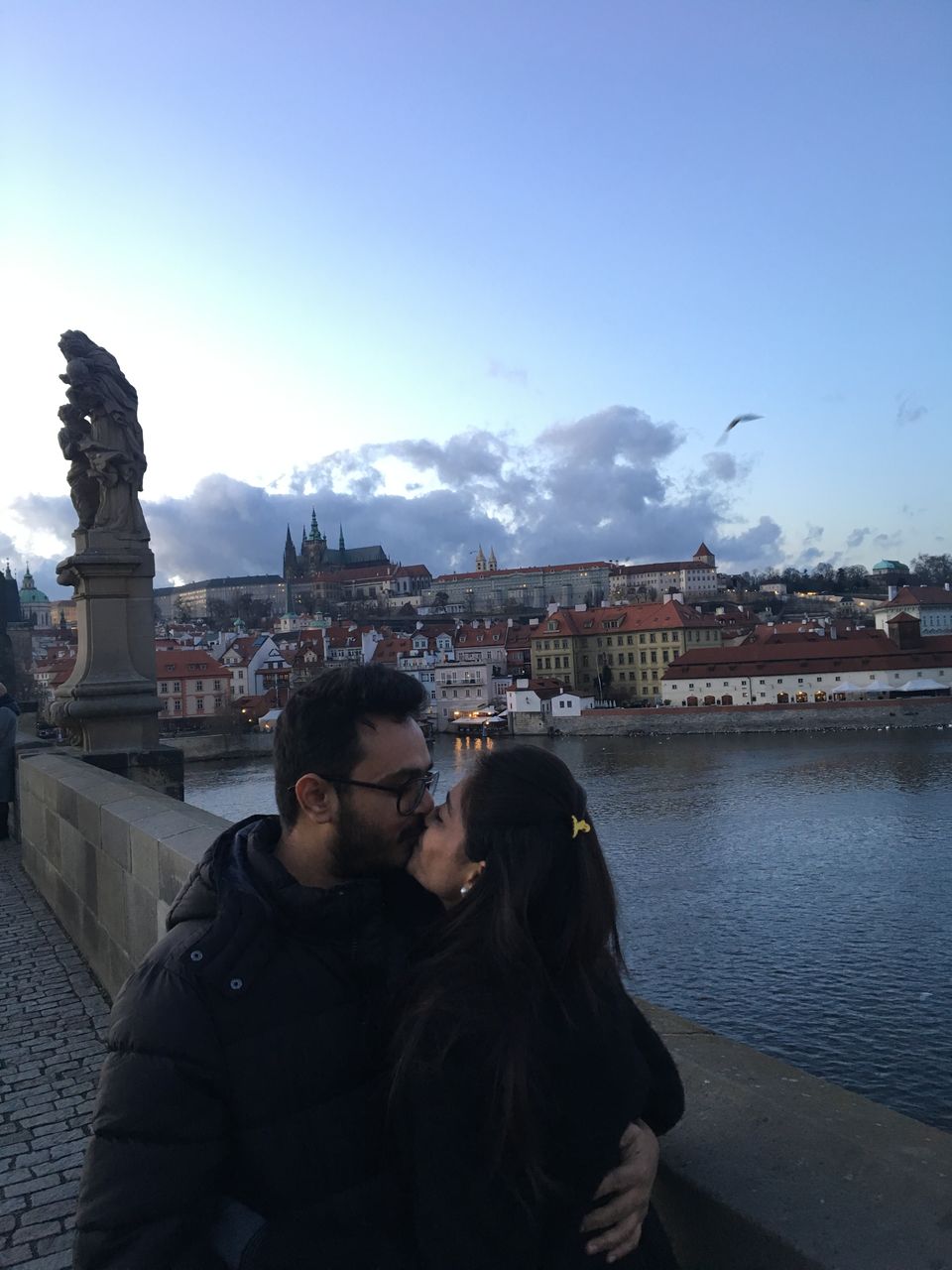 Prague was the last destination of our recent Europe tour . Being the Austrian holiday there were tons of people pouring in Prague from everywhere and we experienced the same during our journey from Vienna to Prague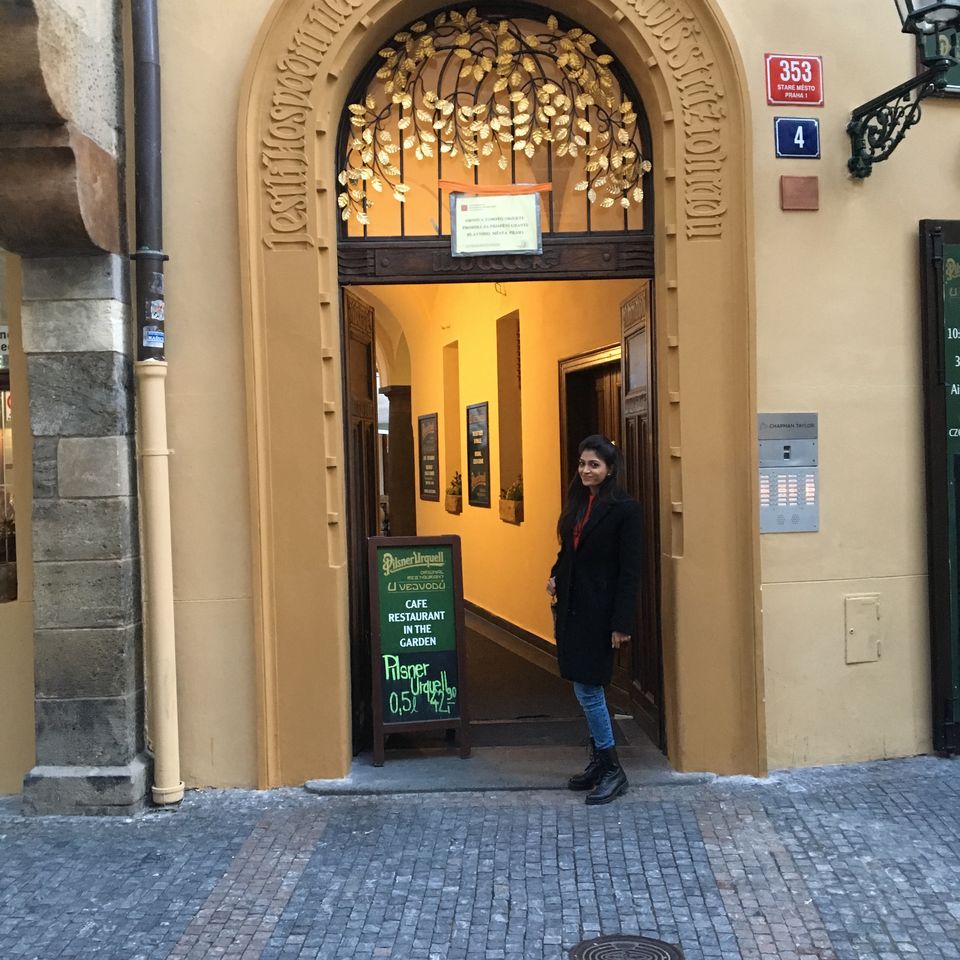 We forgot to reserve our tickets completely unknown of long weekend and finally compromised with only two seats of our group of 4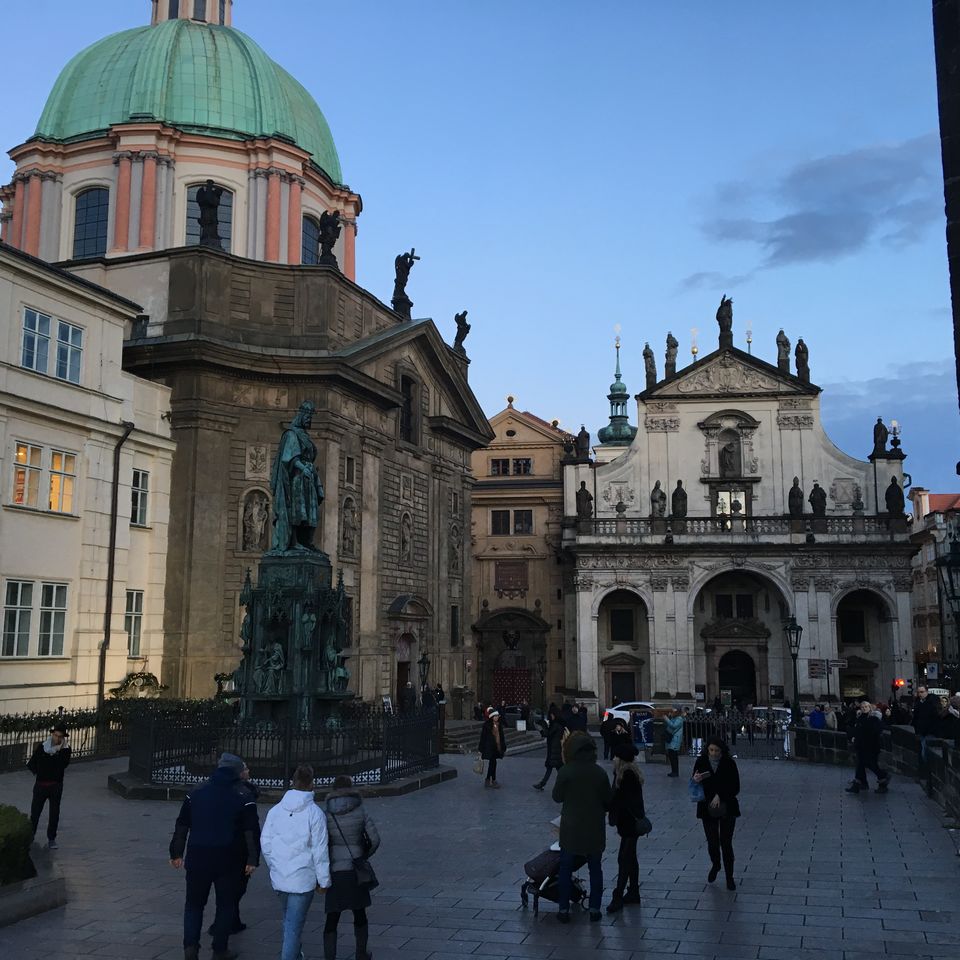 We had only a day in Prague so we kind of rushed into our choice of places and we avoided getting into crowded places. We understand there will be crowd at famous monuments but the time we spent in other European cities couldn't convince ourselves to jump into an Ocean of People
The first impression right from the Stations felt like the Russian Era. Right from the long deep subways to certain old trams. After getting into a wrong Subway and Tram and after a hell of walking we finally arrived at our apartments
Tip :We dint keep our luggage with us as it was only one night stay. Took our necessary things and put our bags at the Luggage Counter. Much easier for a day or two days trip.
Immediately after check in we rushed to the most famous landmark. ''The Charles Bridge''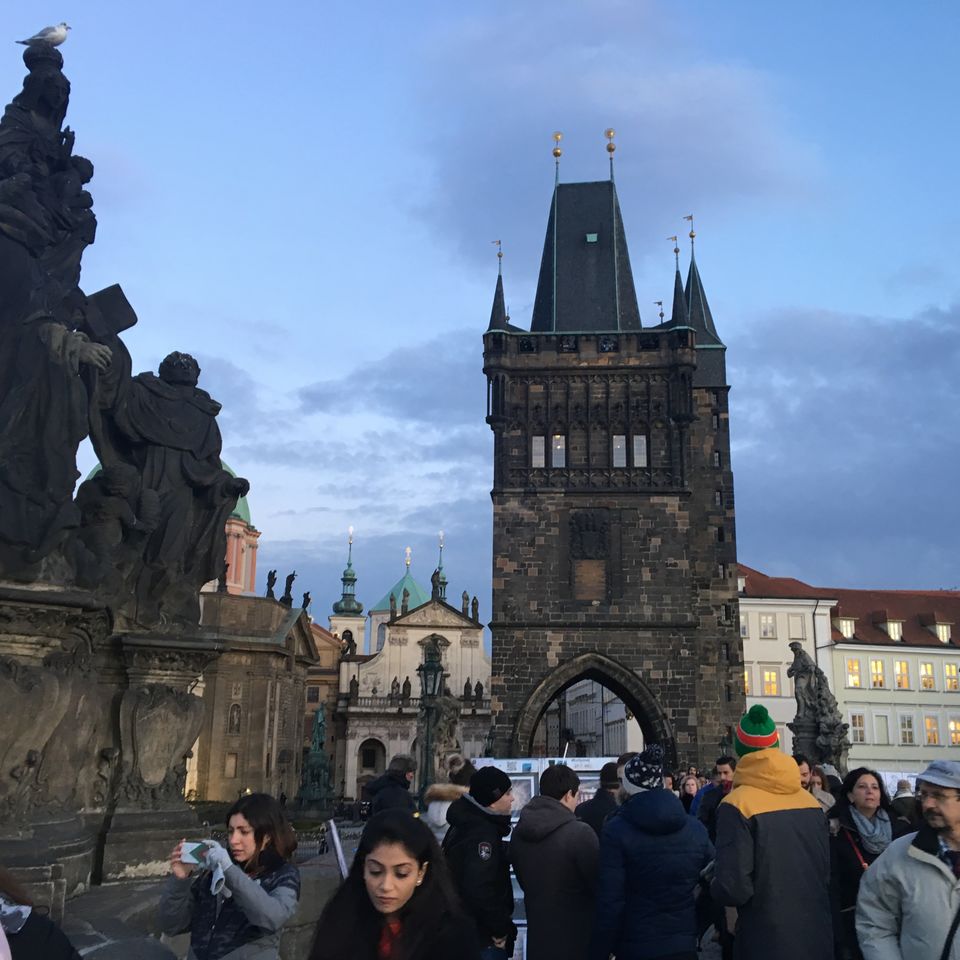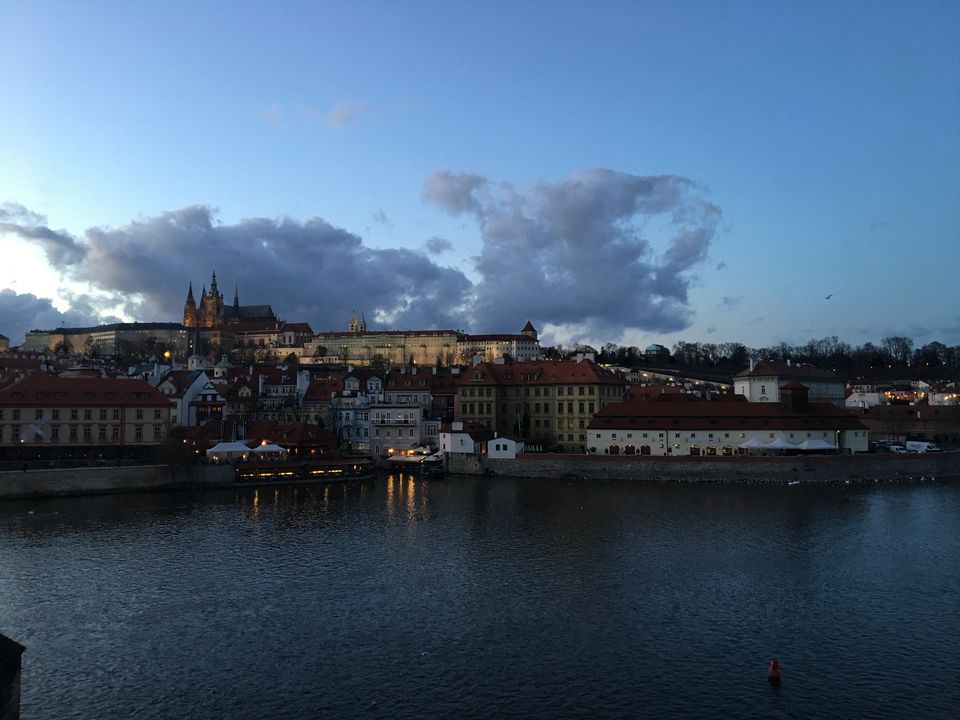 Immense Crowd. You literally have to push people to make you way. At you cannot find a single spot for better pictures. But again its fun to be in between the wave pool of people.
So after finishing the photo formalities we directly went to the old town square and had a look at the Astronomical Clock. Again huge crowd. Just had a look and went again.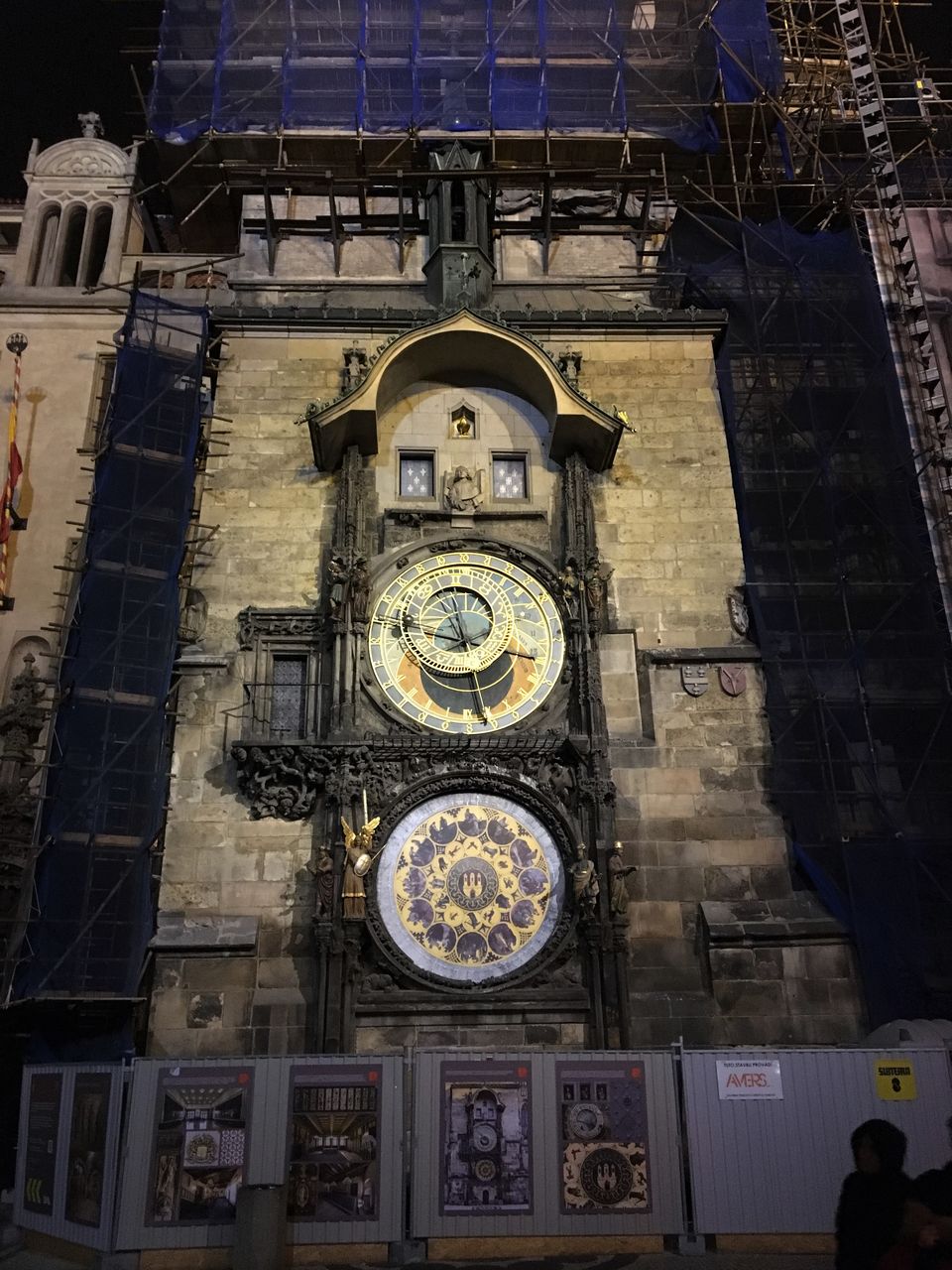 While our walk to old town square we tried the famous Trdelník which is a rolled dough over a stick and sprinkled with sugar. There are lot of different flavors available including nutella , cinnamon and lot more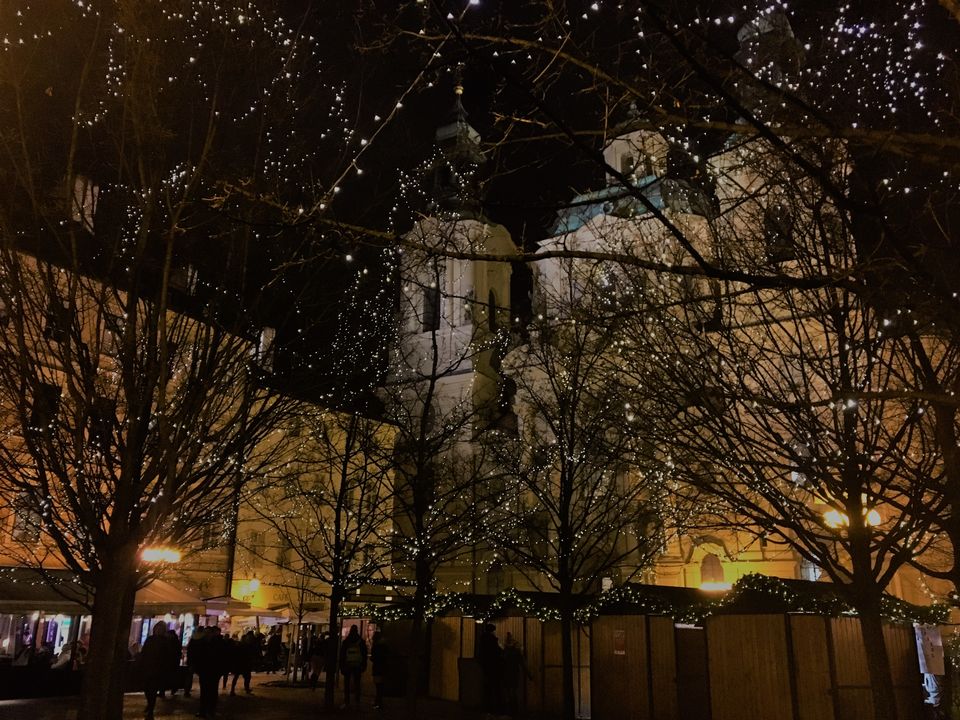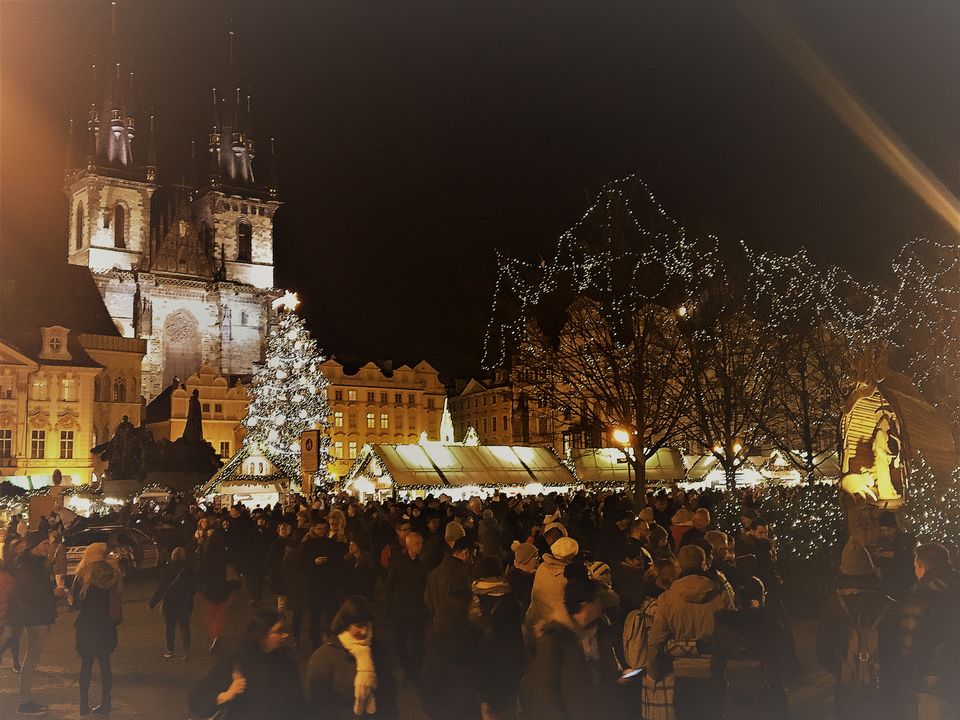 In between there is a wonderfully designed Christmas Market and nearby it a small church. To be very honest we went to the church to get ourselves warm. (And I don't mean to hurt anyone's feelings , If I did then my apologies)
The day ended up with some poor food in a random Indian Restaurant.
The next day was kept specially for the best views of Prague for which we took the 9 number trans ( not exactly sure) and went all the way to the next stop of Prague Castle. Again the ocean of people kept us not visiting the Prague Castle and we walked around the complex. Its was freezing cold and windy so I had to hold my girl otherwise she'd fly in the skies of Prague ????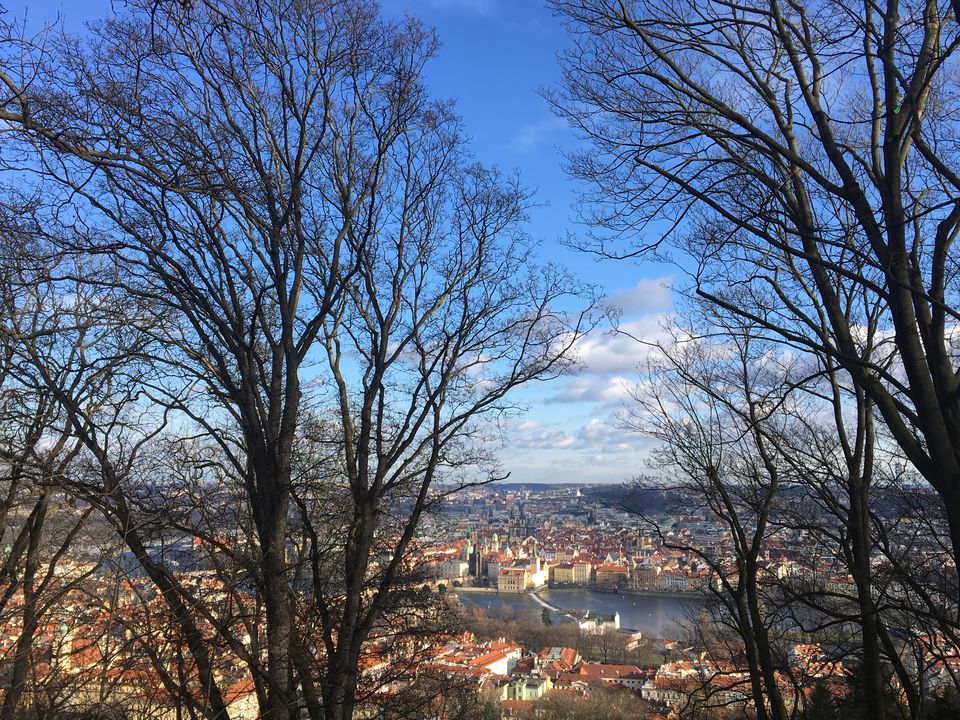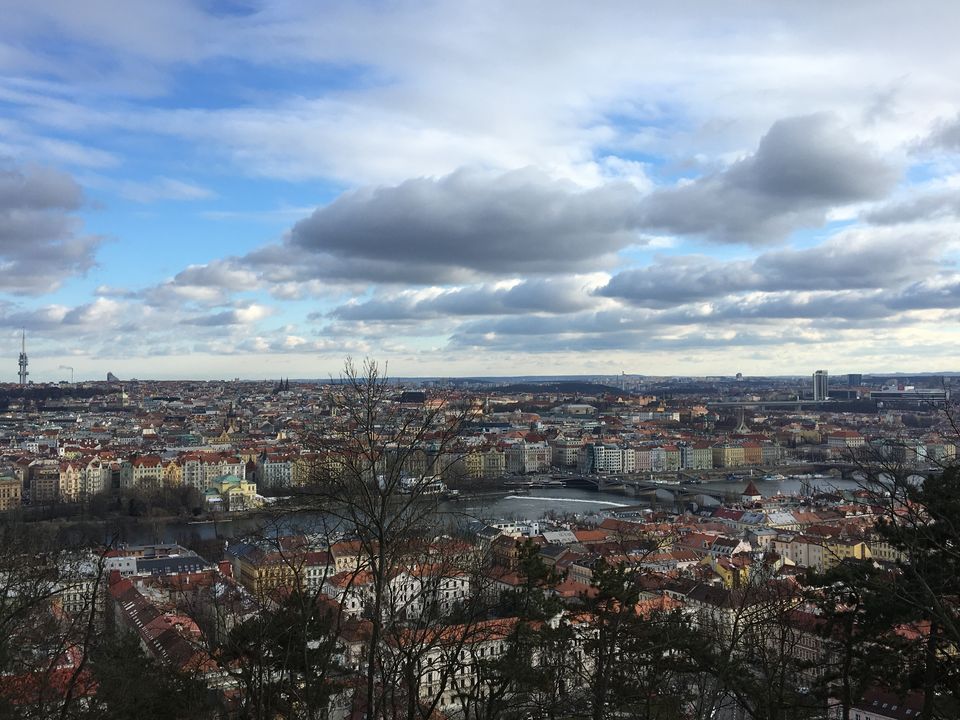 Finally after going here and there we found the beautiful spot to check out the eye soothing views of the city and it was worth walking almost for 2 hours when we reached the view point.
From the view point the stairs take you back to the Charle's Bridge and we stopped for a brief tour of Sex Museum when it the light snow fall started.
The agony of the last day of our tour was we were so dishearten that just took our food and then left for the airport directly thru the Airport Bus ( Available from the Prague Main Station)