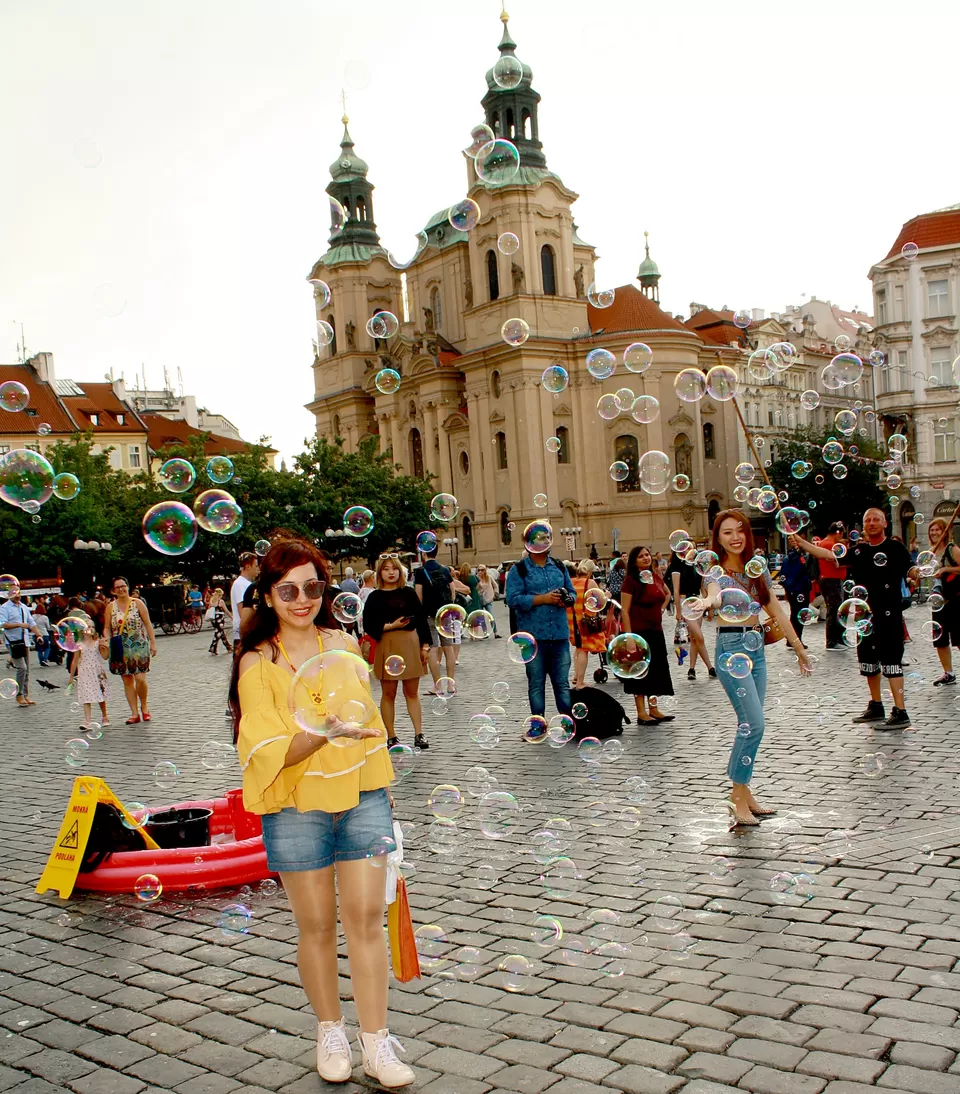 Our travels took us to many places in our own country and abroad. This is a story about our sojourn to the Czech Republic, a geographically small country- the size of Jharkhand in India.
The Czech Republic has everything from beautiful landscapes to quaint countryside and world-class art and architecture. Although the Czechs have a long history of rule by foreigners, today as an Independent nation they can boast about their education system, technology, art and whatnot?
During our stay in the Czech Republic we explored the beautiful capital city of Prague, and later Cesky Krumlov. There's a saying that, 'Every European city is jealous of Paris, but Paris is jealous of Prague.' Few cities in the world can match Prague's over-the-top romantic appeal and the old world charm. Prague is the only European city to have escaped bombings of the last century's wars.
The city is filled with magnificent Art Noveau facades and offers Mozart and Vivaldi concerts at very reasonable prices compared with Vienna or elsewhere in Europe.
We were particularly delighted because Prague is a photographer's dream come true. We rambled through the walkable neighbourhoods, past statues of bishops and saints, and narrow medieval lanes. Almost everything has countless little architectural details.
We stayed in the Czech Republic for three days, and our plan to explore and the experience was:
Day 1: Charles' bridge walk and Old Town Square. Charles' bridge was built across the Vltava river in 1337 and beautifully survives to date. It's an atmospheric, statue-lined bridge that connects Old Town to the Lesser Town and Prague castle. There are 30 statues of Saints and Patron Saints on both sides of the bridge. Old Town Square is between the Wenceslas Square and Charles' bridge. The Old Town Square is a magical main square of Old World Prague, with dozens of colourful facades, the dramatic Jan Hus Memorial, looming Týn Church, and fanciful Astronomical Clock attached to the Old Town Hall.
Day 2: We visited Prague Castle and Lobkowicz Palace. After lunch we explored the Lesser town, later we saw the Mucha museum. Prague Castle has been the traditional seat of Czech rulers, with St. Vitus Cathedral, Old Royal Palace, Basilica of St. George, shop-lined Golden Lane, and lots of crowds. St. Vitus Cathedral is the Czech Republic's most important church, featuring a climbable tower and a striking stained-glass window by Art Nouveau artist Alfons Mucha.
Day3: We went to Wenceslas Square, a lively boulevard at the heart of modern Prague. We also took an unforgettable one hour ride in a 1935 Alpha-Romeo vintage car, which took us through the marketplace of the Palladium Praha and other nooks and corners of the gorgeous city,
We feel that Prague is a fine place to wander around and take in the fun atmosphere. This is one of the places we would love to come to again.