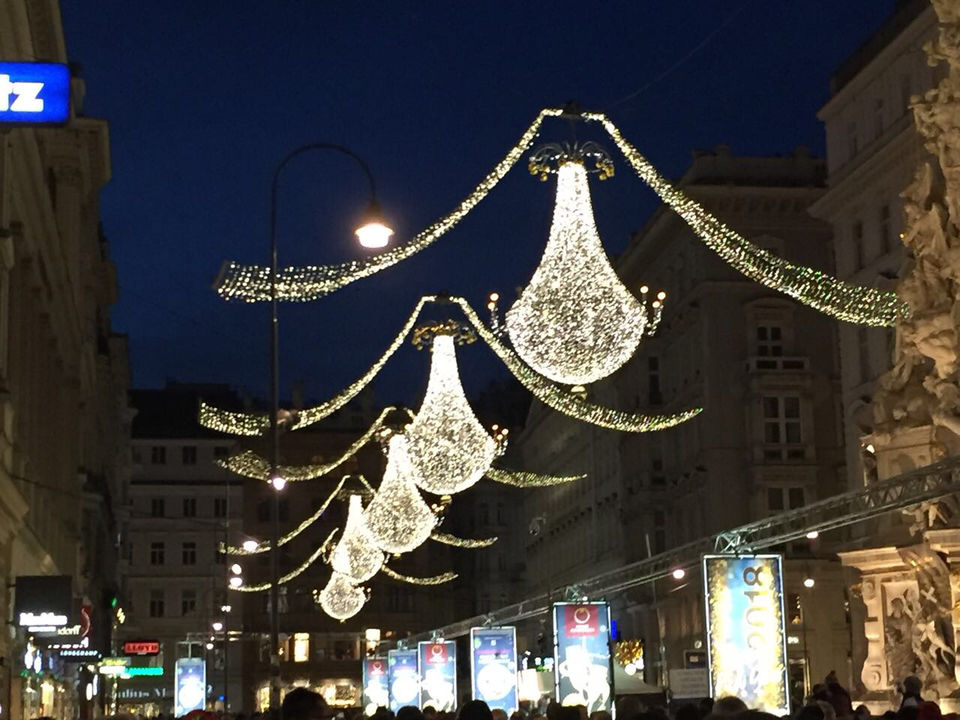 Well well welll.... I loved this trip of mine ... serene experience..
So here I go!!
Travel month was December 21-January 6th 2018
Our first country to visit was Czech Republic-Prague ... trust me people it is such an amazing country... I could see from my window seat lush green meadows and red brick European style Houses!!!
moment we landed could breathe in fresh air ...
So we read a lot about this place on trip advisor, google .. etc etc.. so thought not to take the taxi and try a bus ... took day pass from the tourist information counter and boarded bus..Make sure to take bus route ..
Our hotel was Anne hotel which was in centre of Main city .. small boutique hotel with really nice rooms and cozy bed.. 8/10 for the hotel .
Took bath & went out to explore this place .. it looked like those Cinderella kind of decoration with lights, cathedrals & small beautiful markets selling home made decoration pcs, amazingly beautiful.
I had this thing in mind that aa it's Christmas and new years week so there will be clubs and party night scene but was surprised that all markets got closed at 8 except for few pubs & food joints , was surprised to see complete family importance being given, from afternoon till 10pm in d night all me and my husband saw was all generations together having dinner party or get together at there place... no one was outside ... Christmas celebrations is done in this way !I was amazed and it changed my mindset completely.
There is lot to do in Prague, we visited farmers market, if you really want to taste local Prague sweet cakes, fresh juice, cheese, coffee , breads visit this market as we both enjoyed a lot.
After farmers market we went to see the historic clock at OLD town square , trust me this place rocks...It has beautiful small shops, ice cream Parlour's, souvenir shops... You really need to wear comfortable shoes to walk as you really have to walk walk and walk...
So one thing I need to tell u all.. don't over pack your suitcases with lot of sweaters and denims etc etc... just carry warmer clothes with couple of jackets... pack less it will help you as if you have to travel Europe you will hv to drag your trolly a lot for which travelling light is happy.
Then we went to Prague castle .. it's beautiful.. loved it .. enjoyed our time there..lot to see there.
Charles bridge my favourite.. artist painting.. beautiful sculptures.. smiling people and hot coffee and breads .. oh god what else I would have asked .. we spent entire day around Charles bridge and was mesmerising experience.
So next day we booked our tickets to Kutna Hora an historic town near Prague.. guys pls do go u will love the experience...
We took train and reached there in 3 hours..
Took tickets for three historic castles
@ Ossuary /The Cemetery Church
It was really scary as the complete church was made out of 700000 human bones .. yes you can literally see them.. I have added pics .. pls see they are real. So after this spooky experience we walked a lil bit.
@ Cathedral of St. Barbara
Amazing cathedral and one of the seven wonders of the world . It's beautiful and worth visiting . The cathedral from outside looks like the one in Harry potters movie ... really see for your self I am adding pics..
We went to one more cathedral..
Came back really tired in the night around 9.
Next day we just went to Wenceslas square which is kind of shopping place and amazing food u will get.. we spent entire day there and clicked beautiful pics did shopping and enjoyed as much we can..
So for pee we have to pay .. it's not free..
Don't buy water as tap water is being used for drinking throughout Europe which we dumbos got to know last day of Prague visit.
Our next place was Budapest .. my husbands choice and it turned out to be as amazing like Prague... though we felt rich as our rupee here was richer than Hungarian currency..
We stayed at hotel Astoria, really nice hotel and centrally located ... loved the staff, extremely helpful and I forgot my chain which the cleaning staff handed over to me.
There is mc Donald next to hotel and lot of money exchange shop as well just 5 mins walk...
We went to Danube river side , must visit place as u will see what Germans did with Jews there!
We went to chain bridge and Budapest parliament which was awesome ... beautiful...
We went to hero square ...
Okay so Budapest is really awesome place and there nightlife is as awesome... peoplesss pls do visit Szimpla Kert, you will find an uncomparable atmosphere, fine food and drinks, cultural events, It's always full of life, especially in the evening, it turns into an international meeting point, crazy place.. we enjoyed a lot there..
So after this trip we headed towards our most awaited place Austria ... it's so beautiful ... simply incredible.
The day we landed it started snowing , felt like heaven as haven't experienced snow like this.
It was a Saturday we landed in Austria so one pointer for all of you that most of the European countries Saturday after 6pm everything closes, malls tooo only few good shops or restaurants are open.
We checked in our hotel and tested that day.
Sunday we went to St. Stephen's Cathedral, Vienna.. A beautiful cathedral in the heart of Vienna. peaceful and calming experience despite it's popularity, the atmosphere inside was amazing. Would recommend to view both in daylight and after sunset.
Inside is beautifully lit and would recommend the tour. There's a number of steps to climb for the tower but you'd expect this given the vast size of this cathedral. You should allocate at least 60-80 mins to tour this place.
We spent most of our time at innerstade vienna, it's so much nice, as it was festive season and New Years so there were music concerts everywhere, wine , hot dogs, pizza joints, beautiful lighting happiness all around... we loved being there... lot of shopping places around.
So on the 2nd last day of our trip we planned for the strip to Hallstatt , it's heaven on earth, see for urself, it was so beautiful and serene and our trip started by booking it via viator tourist company and they did justice to our trip .pi led us at 7:30 am from our hotel and we were around 20-25 couples we all went to Hallstatt together with English speaking guide and in a comfortable Mercedes Benz bus. Tour cost was expensive as it's really far from Vienna , but it was worth it.
We enjoyed a lot there... small cafe and its a typical small European town with zero pollution and zero traffic inside d towns.
We loved our entire trip, will never forget the amazing time we had there, awesome cafe, delicious food, nice people, beautiful cathedrals and Christmas markets... wow!!!!
If any help anyone needs pls message..