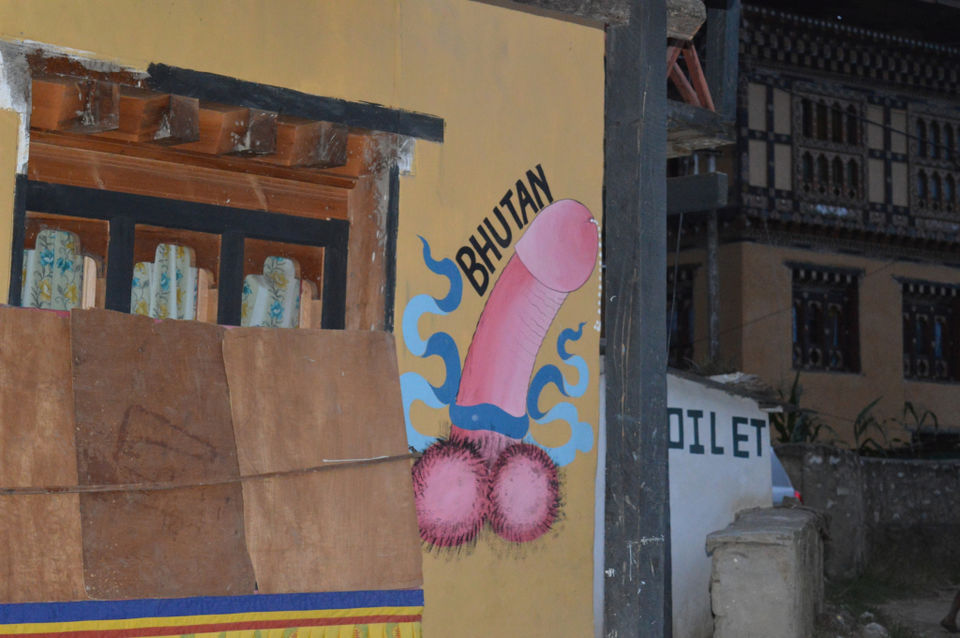 So when we were moving from Thimphu to Punakha & stopped in between at a restaurant for having lunch , My friend said ,'RK, Look at backside painting'. What !!!! Really ???? They have painted a Phallus at front of their restaurant openly. Are they freaking Mad. How could they ? So these are the questions which raised in my mind immediate after 5 second of watching that painting.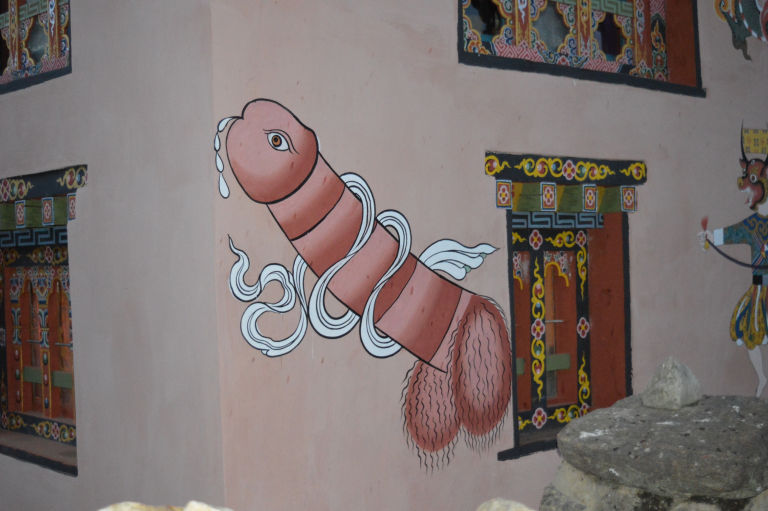 We asked from the restaurant manager about this & told us that near Punakha there is village name 'Sopsokha' where every village home painted with these types of murals. So we decided to visit that village today only. So after exploring 'Punakha Dzong' we asked our driver to go that phallus village ( we forgot the actual name of village that time of instance) . He said, ' Sir, there is nothing special, you have already seen it then what is the need to visit that village'. Our taxi driver was very helpful, kind & well behaved. It looks hard to say no to him but we asked ,' We want to visit it, but promise we will be back in 10 minutes'. He said us so because sunset has been done & its about to rain & till now we need to check in at a hotel in Lobesa. So this village was just on route while moving from 'Punakha' to 'Lobesa'. We saw that all the homes painted with at least one phallus mural.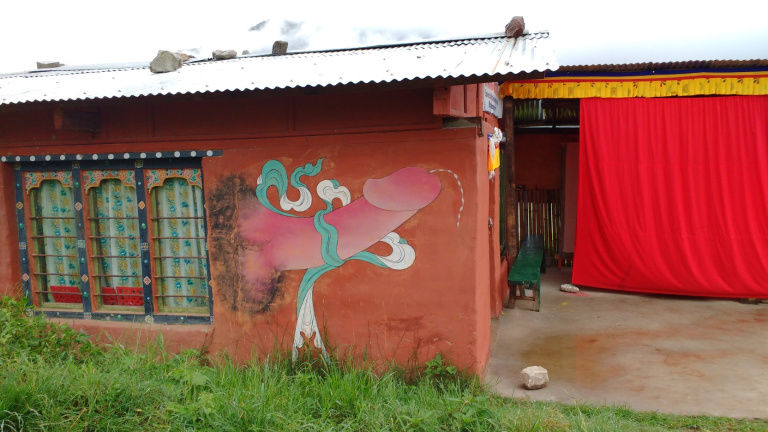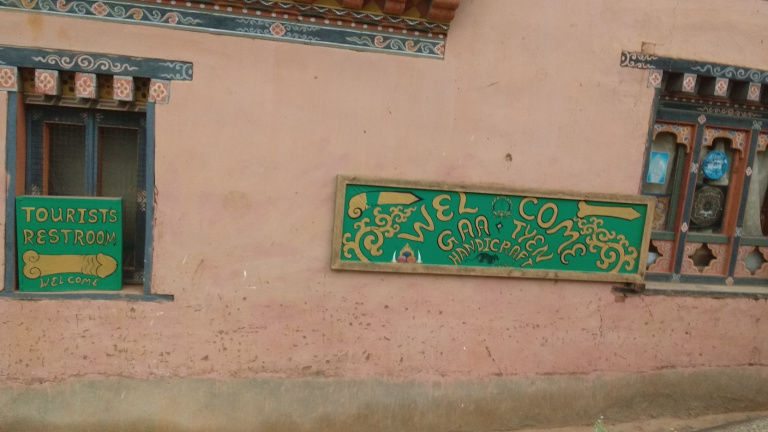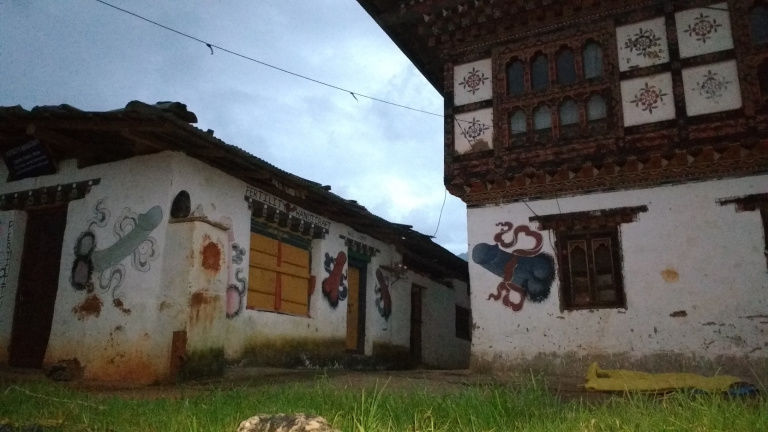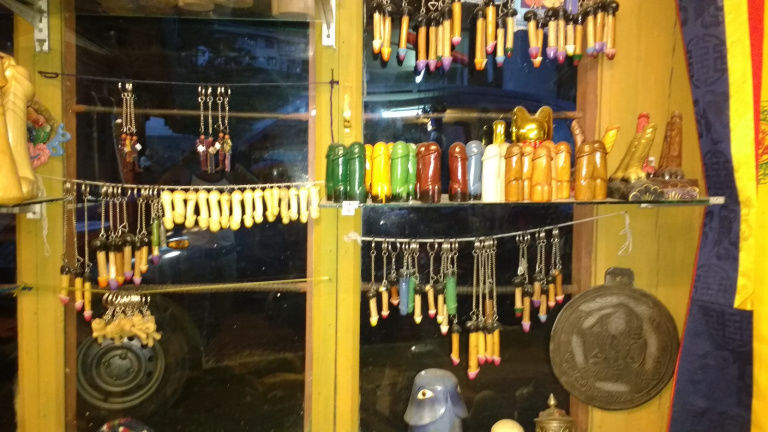 So we want to know more about it. Like what is the story behind this ? Why they painted it openly just exterior of their home & restaurant ? I have so many question because in INDIA we can't even discuss this type of thing openly. Ya i know, but its our culture. So i met with a old guy there & asked the story behind this. He share with us that it's just because to save ourselves from the demon evil eye or any negative waves. He also shared a story of a demon who used to live at dochula & kill the childrens of the village. So one day a saint came & he did fight with demon & kill him but still his evil eye is on our village. I don't know how much reality in this but i respect every religion & culture. I also got to know about a saint named 'Lama Drukpa Kunley' who is also known by the name of 'The Divine Madman'. It is having said that this phallus represent him.
Now back to reality , we were only had 10 minute but we spent 30 minutes there as it seems very interesting. I want to spend some more time there but i respect my drivers word. We went to Lobesa & check in at a hotel to which we have already seen while moving to "Punakha' but we didn't check in because we want to search some other cheap options.
I always wake up early during my travel time because it helps to make more memories. It's my own thought. So next morning i woke up at 6 AM & the view from balcony was just awesome. Clouds was just on earth at green fields. So i just thought why won't i go to same village by walk because i checked on google & found that its only 2-3 Kms. So i started to walk & reach the Sopsokha village again. Everything was closed at that time. I crossed the green rice fields & saw a 'Lakhang' over a hill just after the Sopsokha village. I decided to give it a try . It tooks 15 minutes more to reach at that place called ' Chimi Lakhang'.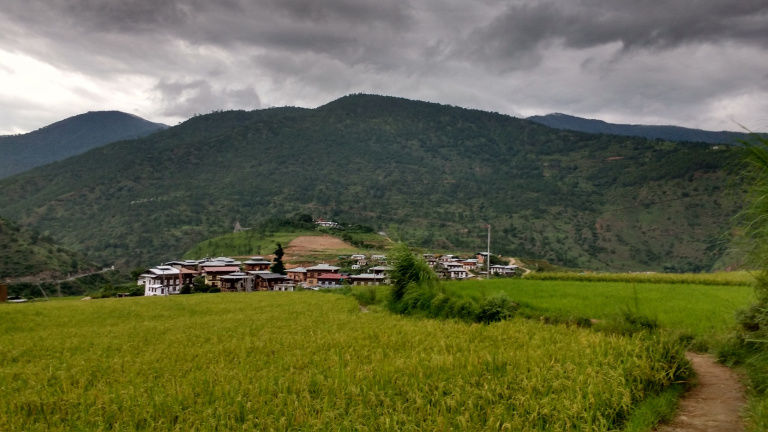 So 'Chimi Lhakhang' is also known as 'Fertility temple'. People pray there to have a children & the people who already have children they pray for their protection. I also felt lucky when i get to know about this temple as i was not aware that it was so famous temple. I saw that people doing worship there according to their buddhist culture. It's also giving positive feeling. While returning back to our hotel i got a shortcut to reach at lobesa.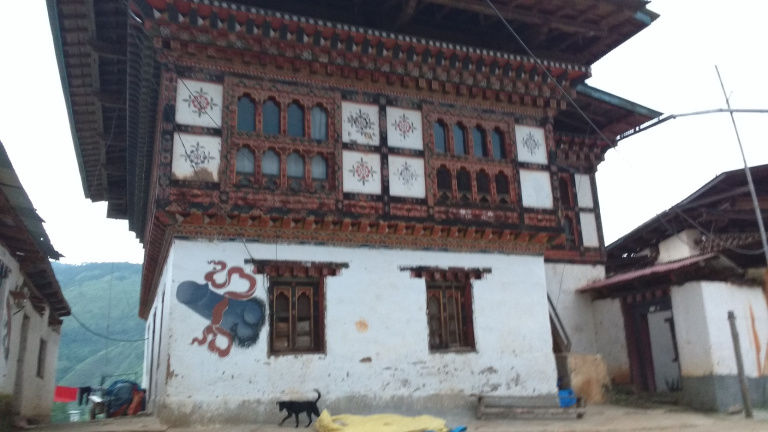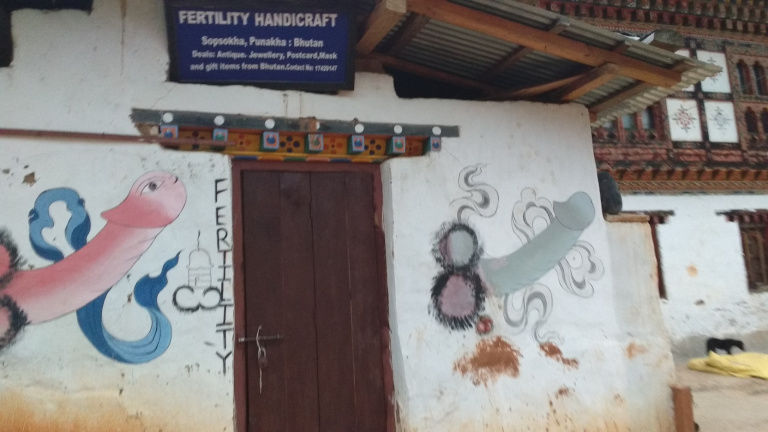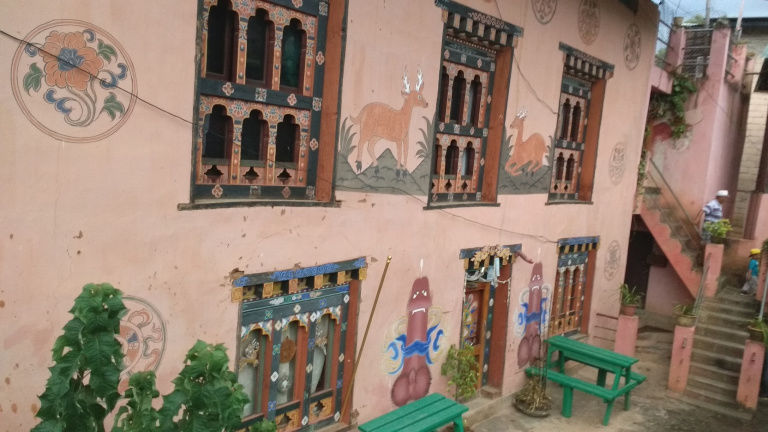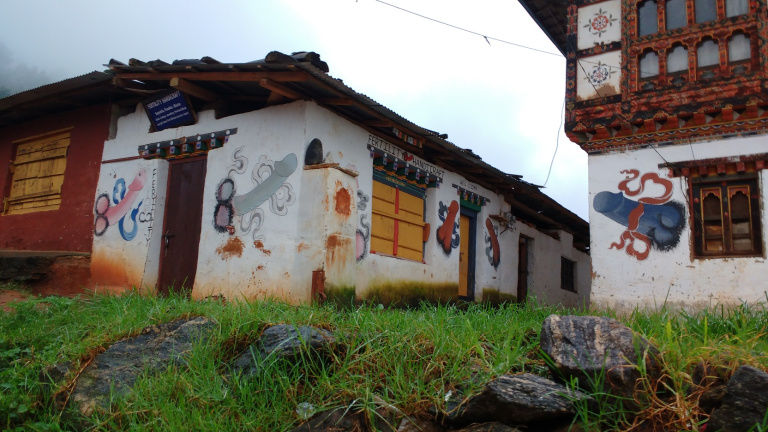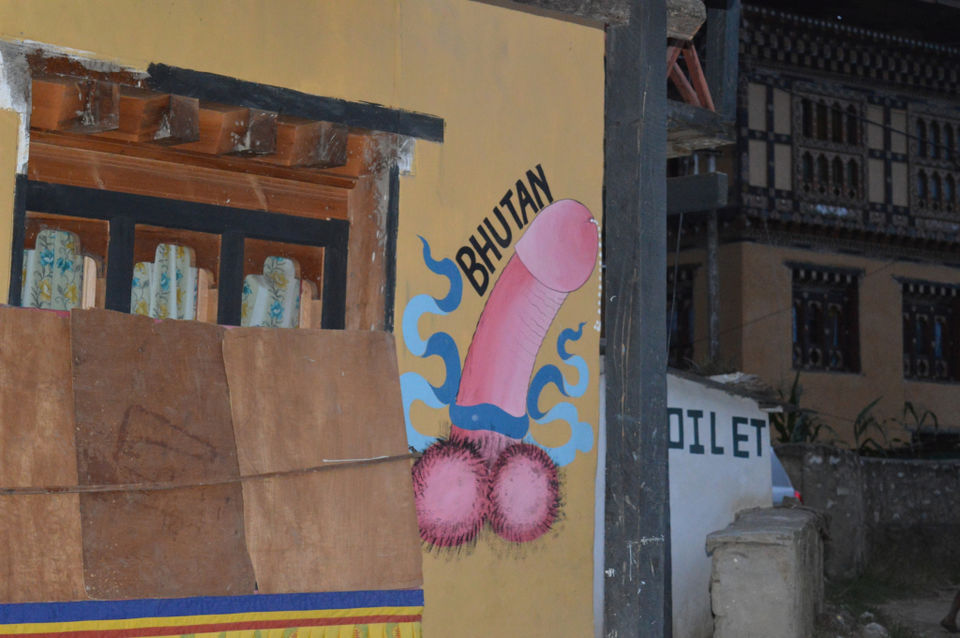 So it was a fantastic experience to watch something not talked about & unexplored. I think many of you people reading this type of place very first time. So must visit this place on your next visit to Bhutan.
How to reach : The name of this village is 'Sopsokha' which is around 75 Kms from Thimphu. You will found this village just 10 kms before while moving to punakha from thimphu.
If you like the information please comment & share it ???? ????