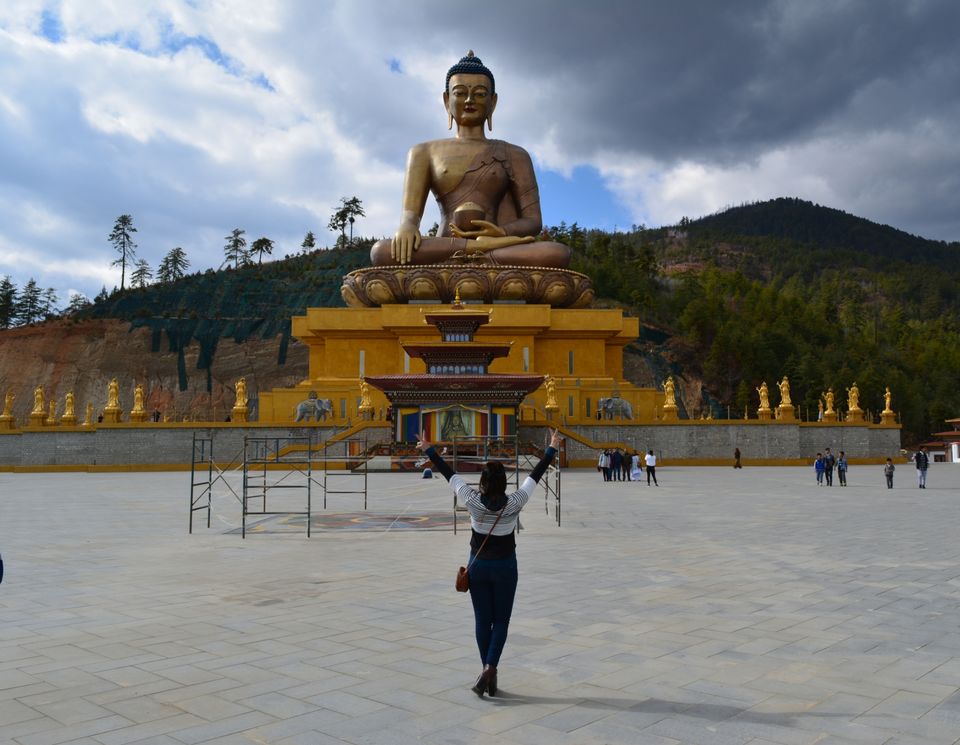 As we know that Bhutan has continuously been ranked as the happiest country in Asia, and the eighth happiest country in the world,so I decided to dedicate this blog to my stay in this incredible country.
We visited Bhutan in December last year and it was pretty cold that time, temperature during daytime was around 6°c and nights were even more colder around -5°c.
We took our flight from Delhi to Paro at around 1 pm and landed at 3.30pm.
Paro airport itself is very beautiful,we clicked some pictures at the airport.Our guide cum friend was so enriched with the knowledge about the place that he made the journey from Paro to Thimpu an unforgettable one,we stopped at lot of places to know about the historical relevance and at times to just adore nature.We were literally blown away by serenity of the surroundings.We finally reached our resort ( Silverpine Resort) in the evening.Its a beautifully located boutique property at Thimpu Gate.(right at the entrance of Thimpu city)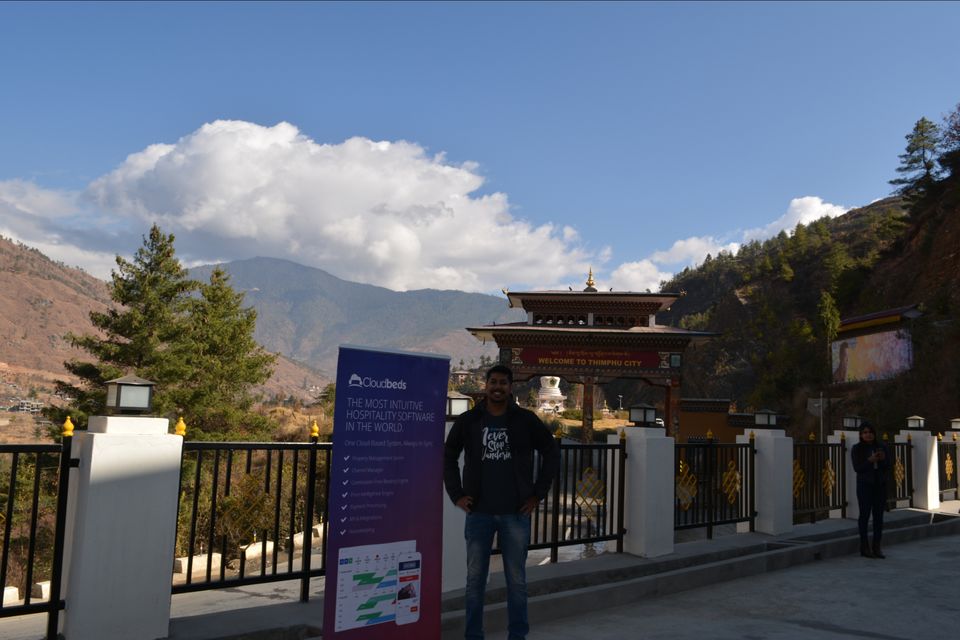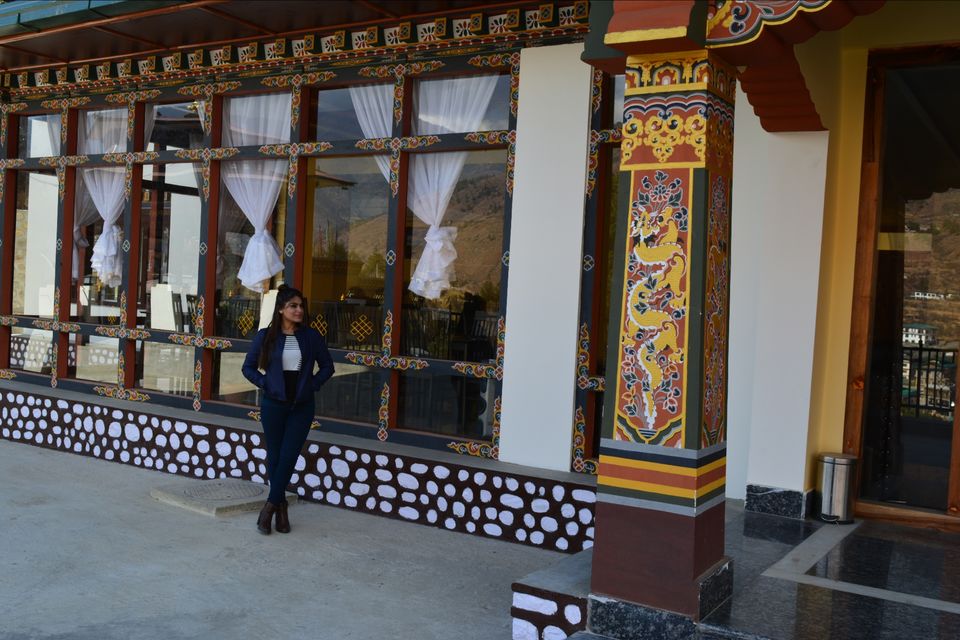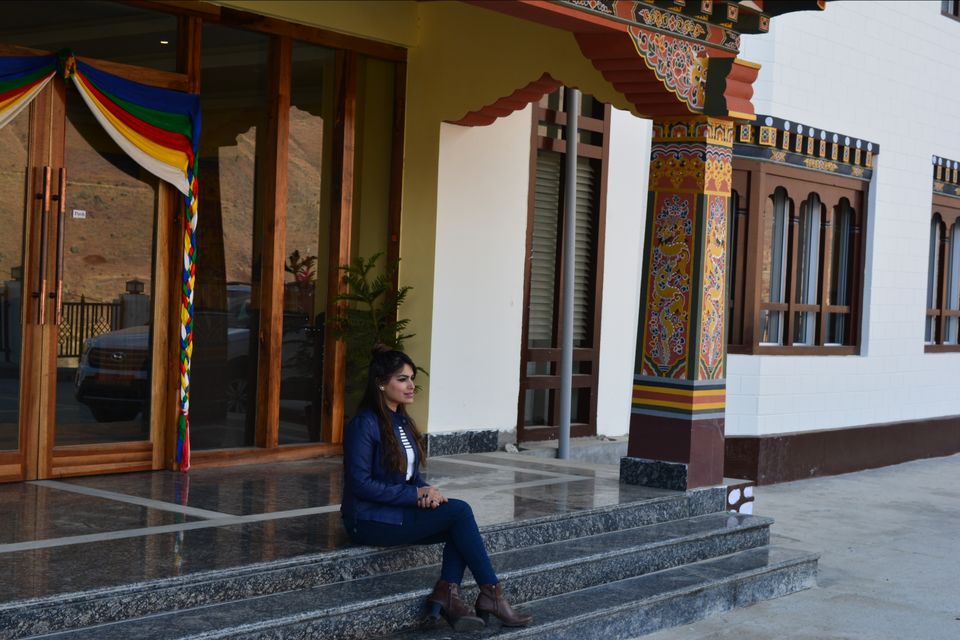 We started our trip from the very famous budhha point which is 3 kilometres away from Main Thimphu city.Budhha Dordenma is a huge statue of sitting Buddha.The statue is spread across a large area and can often be spotted from the Thimphu city.The site of Buddha Dordenma statue provides a beautiful view of the entire city.
From there we visited Simply Bhutan to explore the local culture and cuisine.We ordered some Bhutanese speciality which mainly was red rice and ema datshi,we really liked the food,there were some women dancing on the folk song and it was quite a calm evening.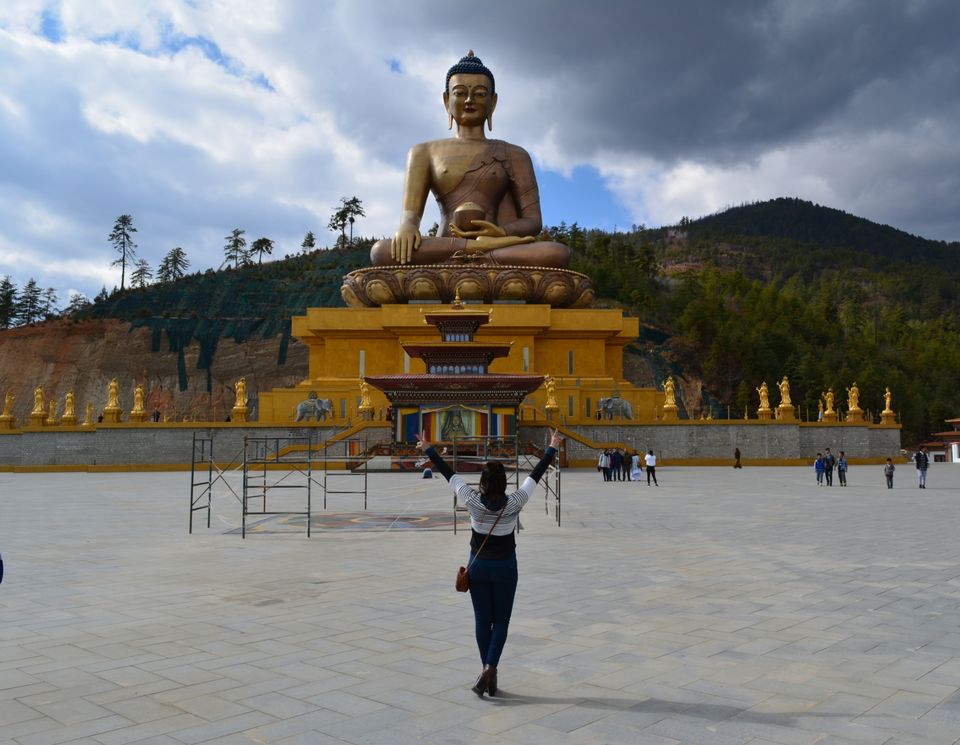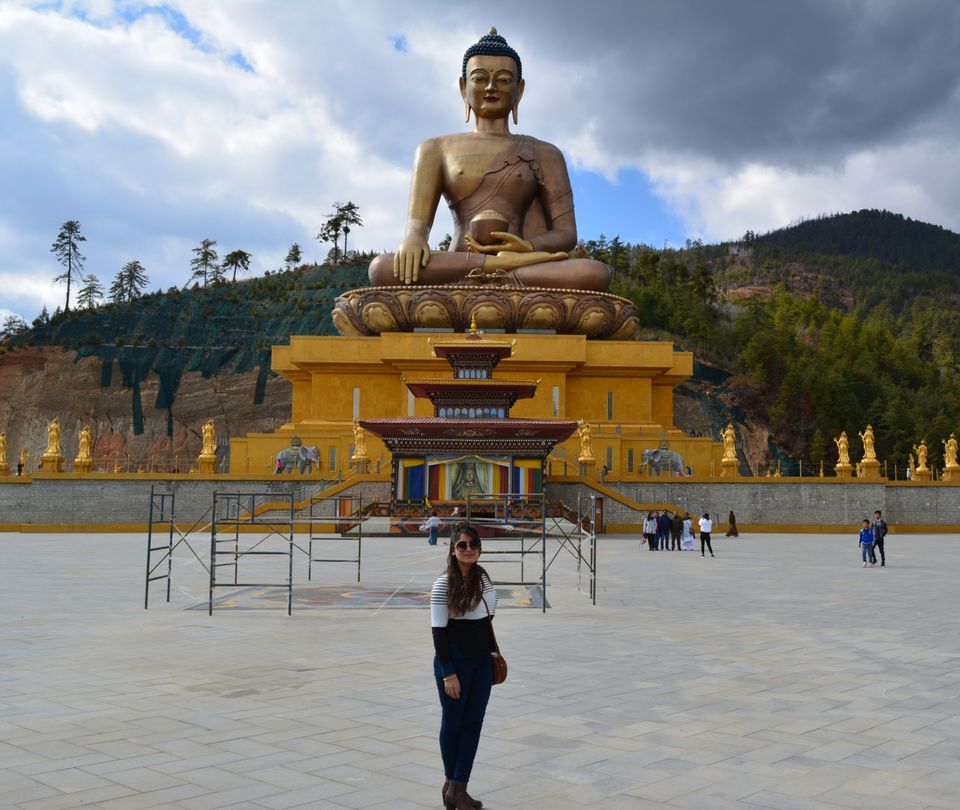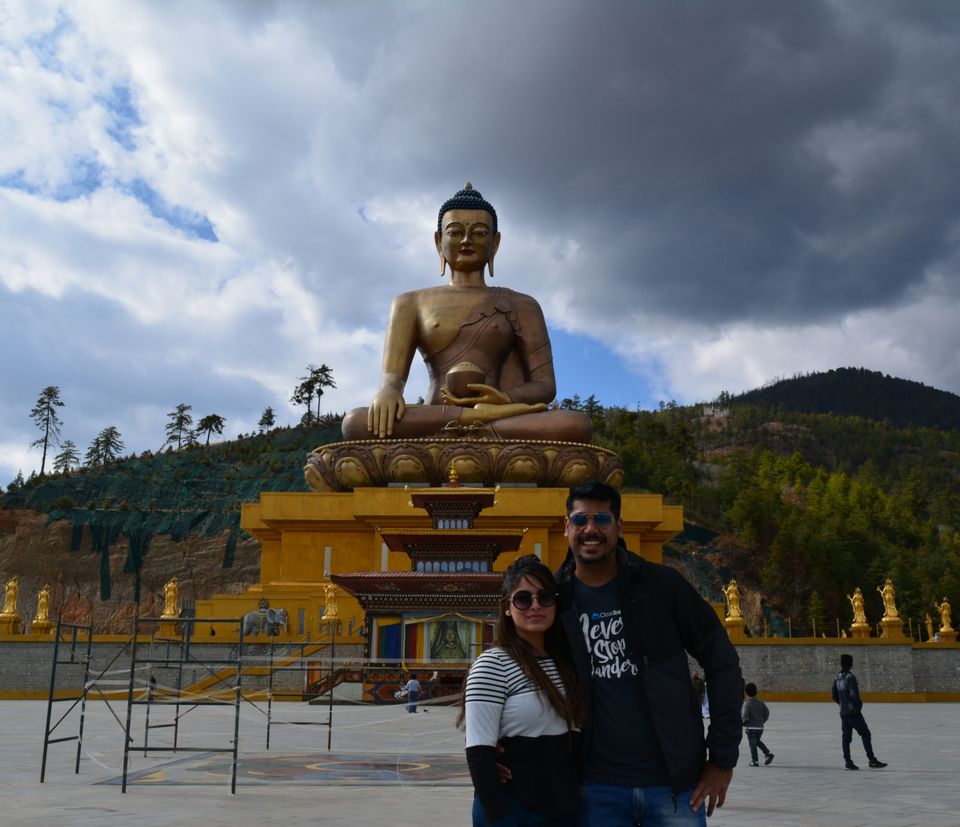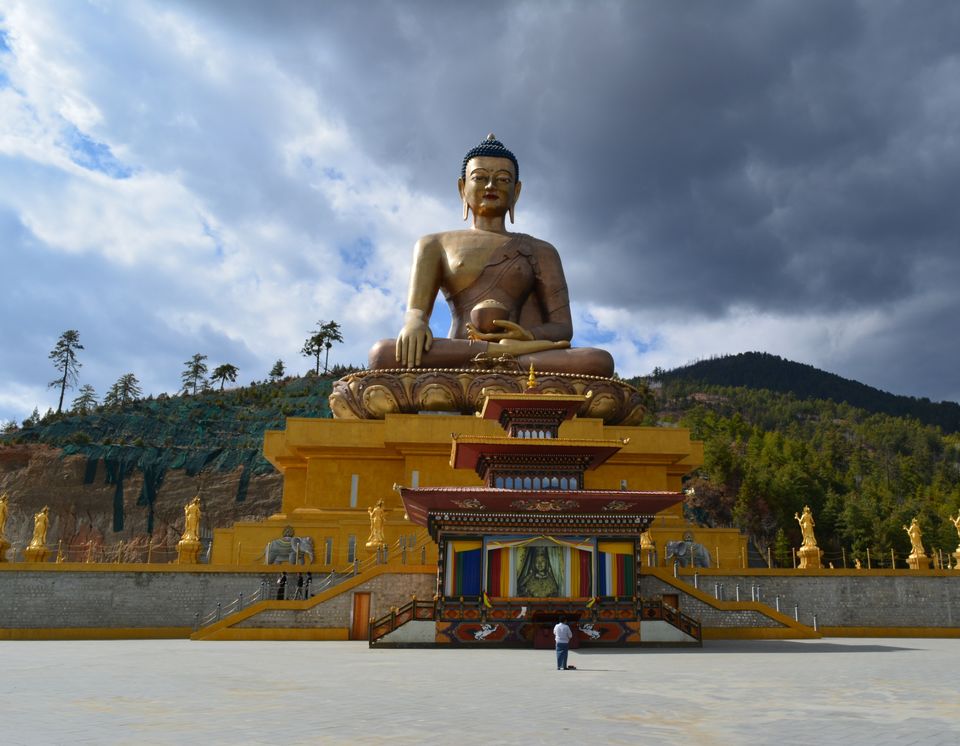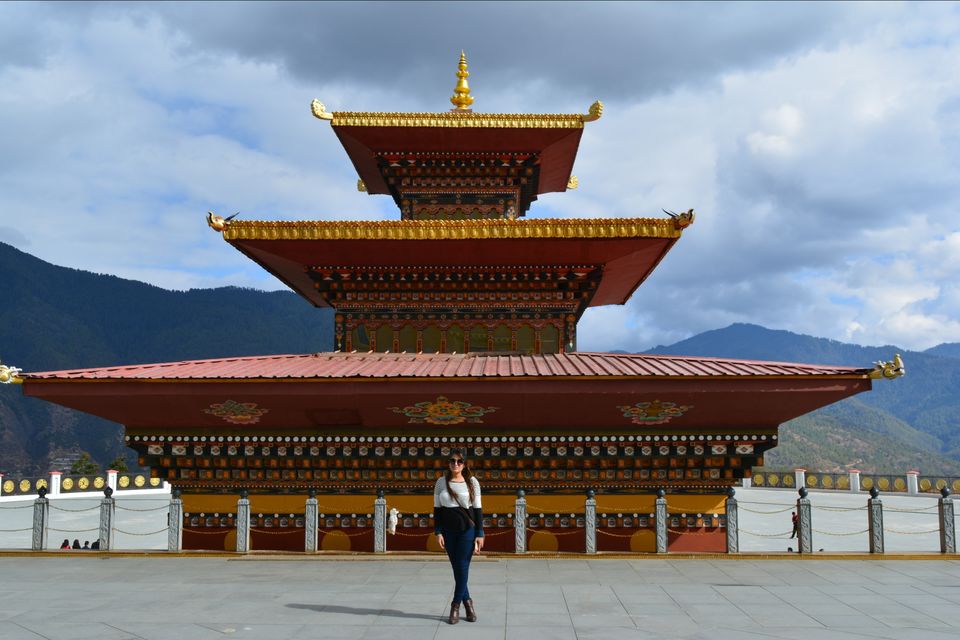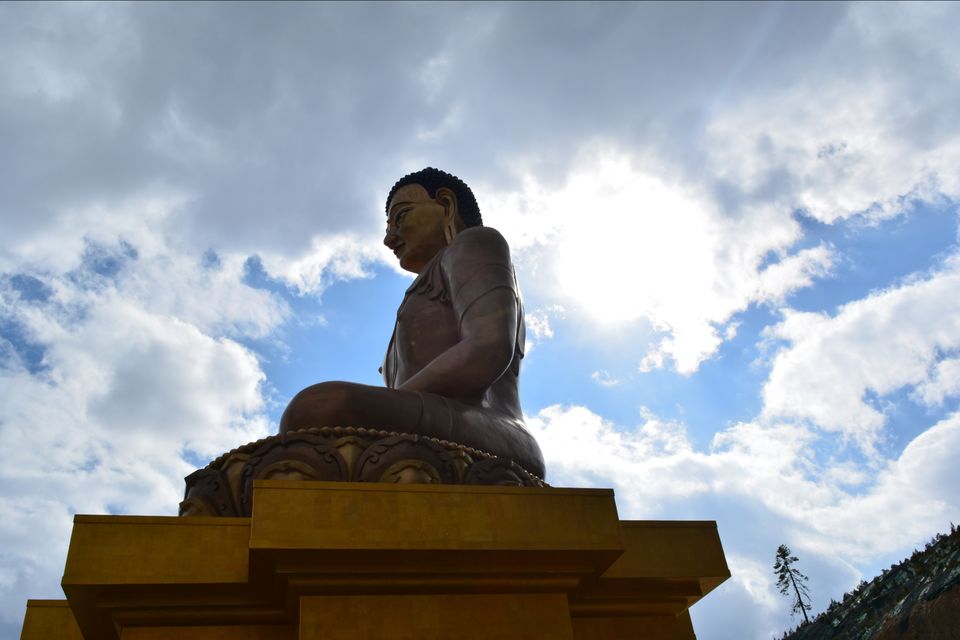 We went for hiking at Tiger's nest. Paro Taktsang is a prominent Himalayan Buddhist sacred site and the temple complex is located on the cliff side of the upper Paro valley in Bhutan and is probably the most famous landmark in Bhutan.
Our friend Sangay, recommended that we should go early in the morning. He picked us up at at 6AM, and we made it to the Tiger's Nest at around 10 am.
It was quite tough 7 km hike,we took more than 4 hrs to reach at the top but the view was totally worth it, tiger nest is one of the popular destinations of Bhutan,in any case if u want to avoid the hiking part ,you can rent a horse. However, the horse will only take you one-way, and it only takes you a bit less than half of the way up. After that the path gets too narrow and you have to walk at least half way.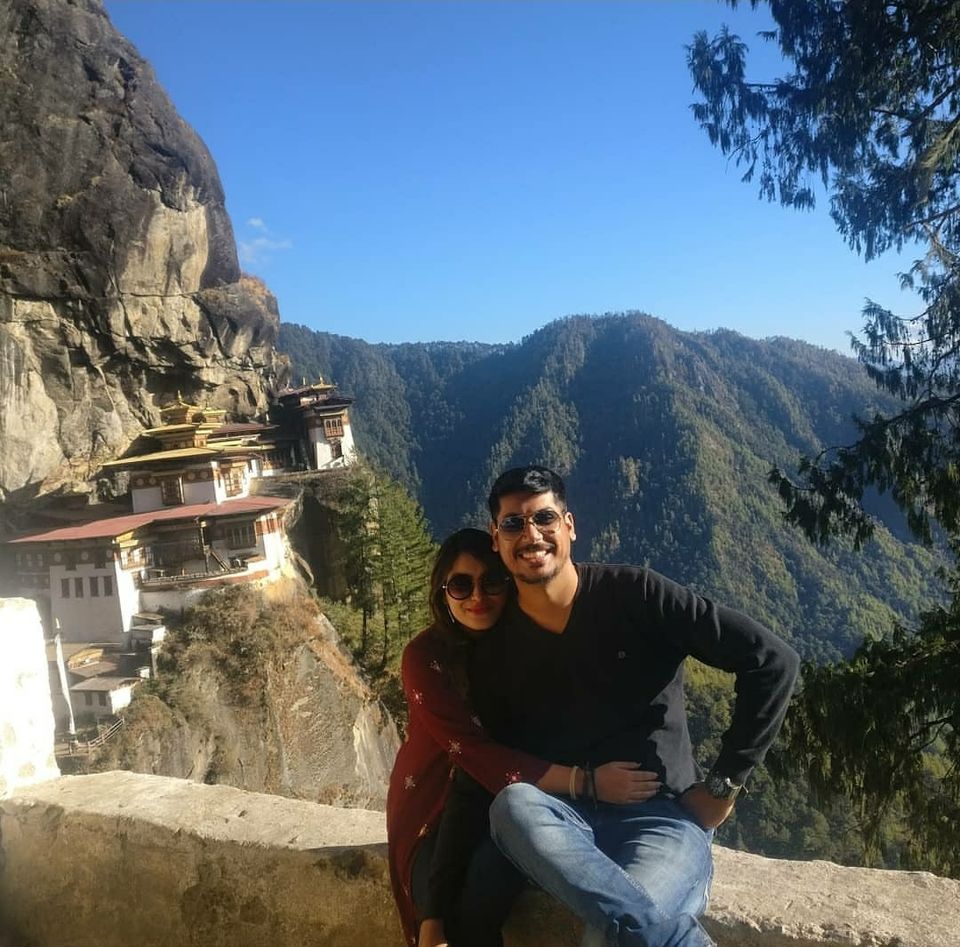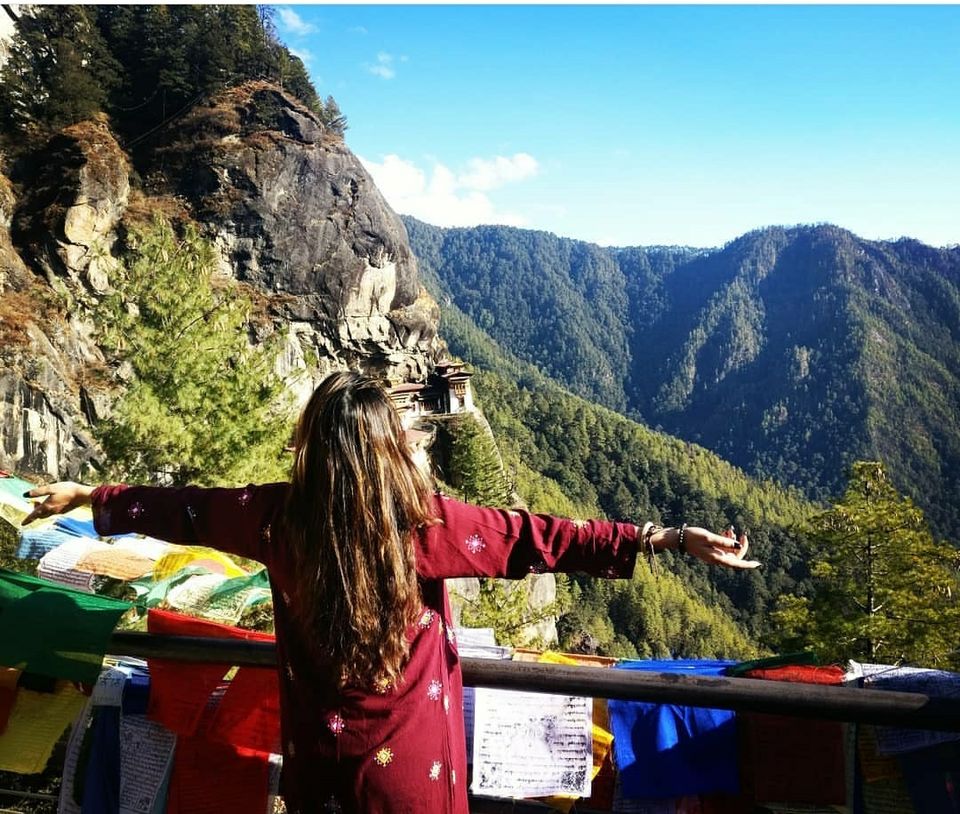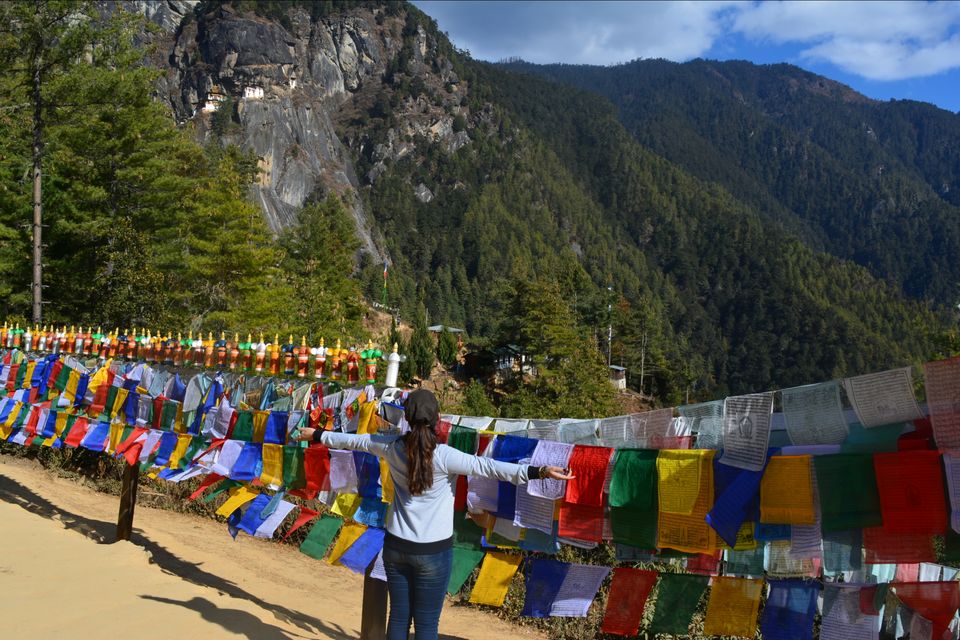 next morning we left our hotel around 8 am and went Dochula pass.
The Dochula Pass is a mountain pass in the snow covered Himalayas with in Bhutan on the road from Thimpu to Punakha.it took us 2 hrs to reach from Thimpu,It is one of the most beautiful mountain passes you'll ever see.
The 360-degree panoramic views of the Himalayas from the top was scintillating.
After that we went to Punakha,
Punakha is a small and very beautiful village,we visited Fertility temple Chimi Lhakhang in Punakha, also known as Chime Lhakhang ,it is a Buddhist monastery in Punakha District, located near Lobesa.
Chimi lhakhang is one of the most relevant temple and there is an ancient belief that visiting the temple and taking blessings helps you in becoming more fertile people across the world come here to take the blessings.
Our next destination was Punakha dzong.
The Punakha Dzong is the largest dzong in Bhutan ,Probably this is the one of best beautiful places in Bhutan. its a very clean place with full of colorful trees and flowers. Also if you like photography this is the place for you.We did not stay there for long as it was our last day in Bhutan and we had to cover some more places as well.
One of the most outstanding marvel in Bhutan is the suspension bridge of Punakha which is the longest suspension bridge of bhutan,very similar to our Lakshman jhula in Rishikesh.We stayed there for quite a long time,It has breathtaking view,where a river flows underneath the bridge.The valley is so serene and lively.People from nearby areas use it as a daily commute passage.Felt in love with the view n surrounding.
And today after almost 6 months when I am writing this blog I went into the complete flashback,Bhutan is such a peaceful country and people are so friendly and kind hearted.