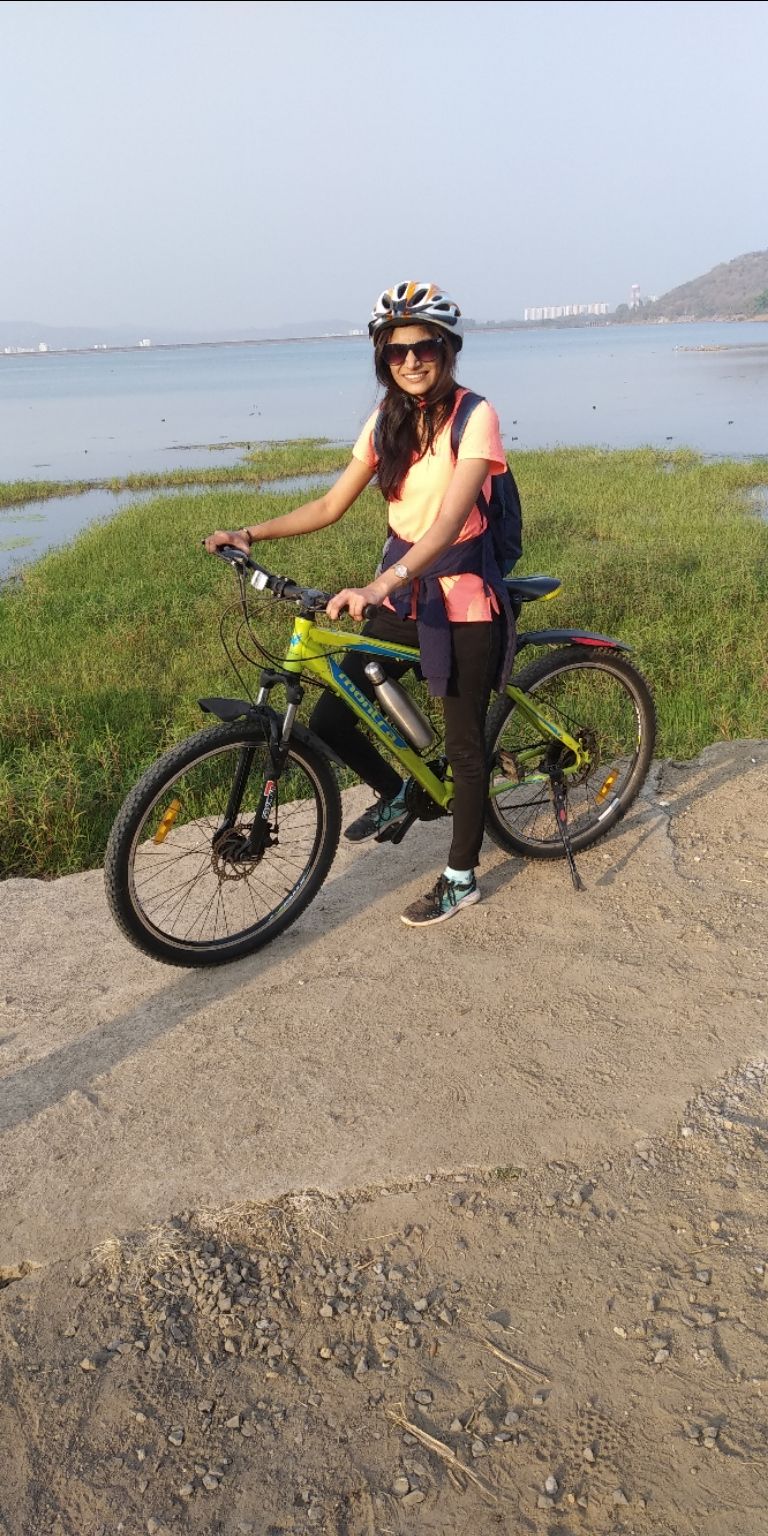 We are a group of environmental science students studying in the Pune University decided to explore the city in unique way through cycling around and finish the summit of trek at Sinhagad Fort which is quiet tedious yet breath taking with a group of seven boys and I was the only girl among them to carry forward the task and it was a nervous moment for me judging my self -belief of whether I could surpass the limits and prove my strength.We rented our cycles from Shift Gear shop which is located in Kothrud .He has a wide arena of mountain biking cycles like Montra and many other good company bicycles which we rented for around 300 rupees along with the safety helmet which was around for just 50 bucks .So , in general for a one day detour around the hills of Pune travelling through backwaters of Khadakwasla  dam just costed for a mere 350/- .The owner is very polite and  serviced the cycles prior a day before we headed for our journey early morning the next day.The next morning we headed to the shop picked our bicycles and started for our journey around 7 a.m and within 2 hrs we reached our summit mountain biking at the fort of Sinhagad.The journey was quiet treacherous , we felt breathless as we all where amateurs testing our endurance to achieve this feat.The feeling after achieving this feat through tough scales paid off with breath taking views after the climb of Sinhagad fort and literally tough times never last but tough people do it.
"When the spirits are low, when the day appears dark, when work becomes monotonous, when hope hardly seems worth having, just mount a bicycle and go out for a spin down the road, without thought on anything but the ride you are taking."
  Believe me you feel like a dope soul and everybody should explore in a unique way to collect memories and unravel them, you feel strengthened , energized and your self belief enhances  .You get to explore yourself in a mystical way.So be a hippie heart, adventurous and gypsy soul with a free spirit.