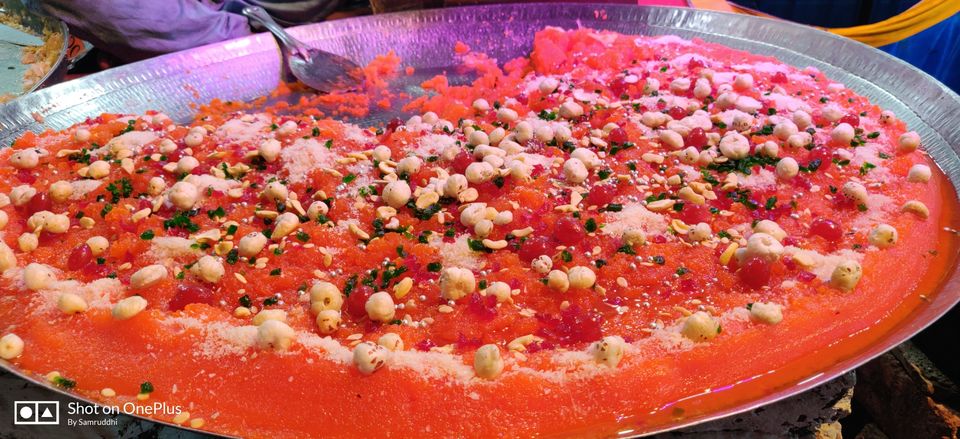 Is Kausar baug Pune's Mohammad Ali road?
One of my Muslim friend has once introduced me a ritual called IFTAR one night and since then I have become an admirer of this thing. It's been a straight 3 years I am picking up foods from Iftar stalls in Ramdan days. What attracts me the most in Iftar stalls? A huge variety of delicious food.
It was my first time in Kausar baug. I had been hearing about this place from days I have arrived first time in Pune but never got a chance to visit. I can certainly say that the place is all worthy.
Ramdan time!!! The place has one mosque. As soon as you enter Kausar baug area a pleasant prayer would resonate in ears. All smiling faces with the spirit of festivities.
As strolling over two lanes here I have almost visited all stalls and checked out all small restaurants. The one which caught my eyes is R.C. Kitchen restaurant. The food looked hygienic plus attractive. I picked palak chicken, meetha chicken, spicy roll, and a chicken cutlet. The best thing in such places is you can have food per pieces so that you can try literally everything. Isn't that awesome?
I had a conversation with a local halwai here too. He was selling a Halwa Puri. I had tasted Halwa Puri for the first time in my life and I swear on god it was exquisite. I just loved it. The texture of Halwa was so dominating that one just cannot ignore to praise it.
As I talked to few native people here I got know about the importance of having Shahitukda in Iftar. You have to have a Shahitukda for dessert. It's a dessert made by bread and milk cream. I must admit that it was the one sweetest dish I tried here but it was tasty enough to please my taste buds :D
This place is worth to try once in a year if you are fond of non veg meal and sweet dishes.