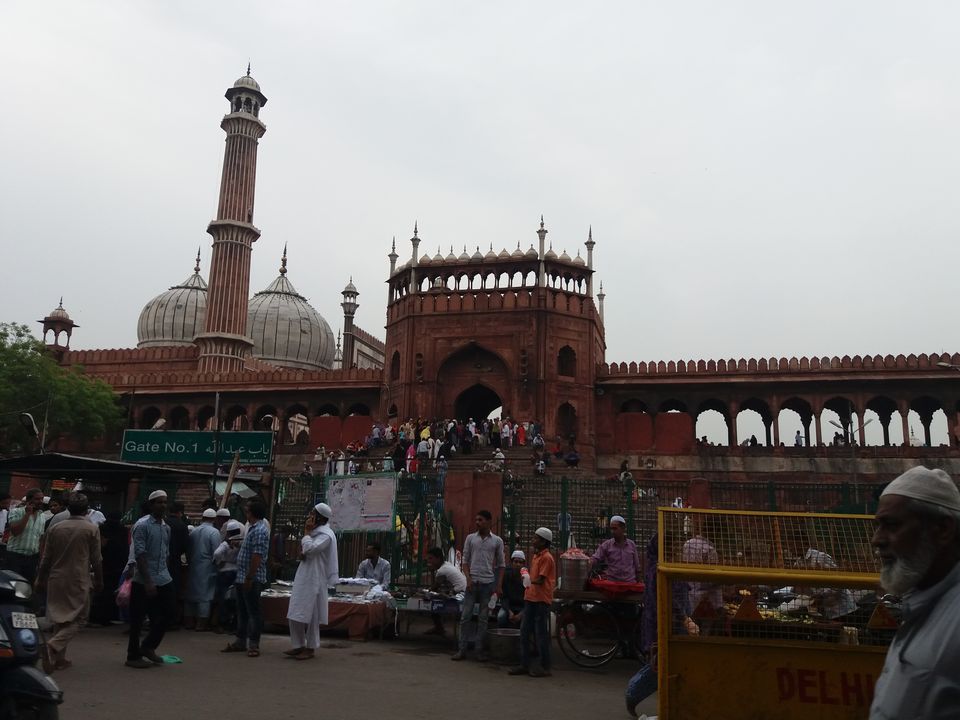 With Ramzan going around and Eid knocking on the door, the backbone of old Delhi, is bustling with excitement and a festive mood hovers all round. We took this opportunity to explore the narrow bylanes with an objective of being treated to the smorgasbord of gastronomical delights.
The place, with Jama Masjid and Red Fort in the background, is in a constant chaos and buzzing with life throughout the year. The atmosphere here is electrifying and transports you back in time. Its streets are always bustling with tradesmen, tourists and vendors. The place with its congested and dusty lanes holds a certain charm and suffuses it with a magic that cannot be explained.
The whole place is a labyrinth of alleys or gullies which are in perpetual chaos. They are crammed with different stores and persistent hawkers. Ironically, the narrow lanes are the ones which lead to the popular petite shops which are like treasure chests. It is hard to miss the tangled dusty wires which camouflage the sky. The lanes are always swarming with people, which makes it difficult to walk in them, so basically you are pushed and nudged to your destination. This doesn't seem quite tempting, but this place remains popular amongst Dilliwalas and tourists.
How to reach:
Nearest Metro station is Chandi Chowk metro station which is in Yellow line.
Or, one can also take violet line and drop at Jama Masjid Metro Station.
Matia Mahal:
We dropped at Jama Masjid metro station. You can spot the Masjid once you step out of the metro station. Walk towards Matia Mahal, the main road facing Jama Masjid and you will be exposed to the land of chicken, bearded mullahs, kaftan-clad beggars, fat goats and veiled women.A haven for food lovers, there are stalls selling fen and rusks, the classic Delhi breads, and sewai, the deep-fried golden-coloured vermicelli cooked in boiling milk.
Karim's, the most famous Mughlai specialty restaurant in Delhi, is in Matia Mahal. Try the kebabs and curries of the adjacent Al Jawahar restuarant; they are superior.
Ahead is Al Sahi Chicken Corner. Juicy birds are roasted in front of customers.
On both sides of the street, big-bellied vendors sell saffron-flavoured biryani kept in huge cauldrons.
The street is beautifully decorated during Ramzan and in the evening it looks more even more rollicking.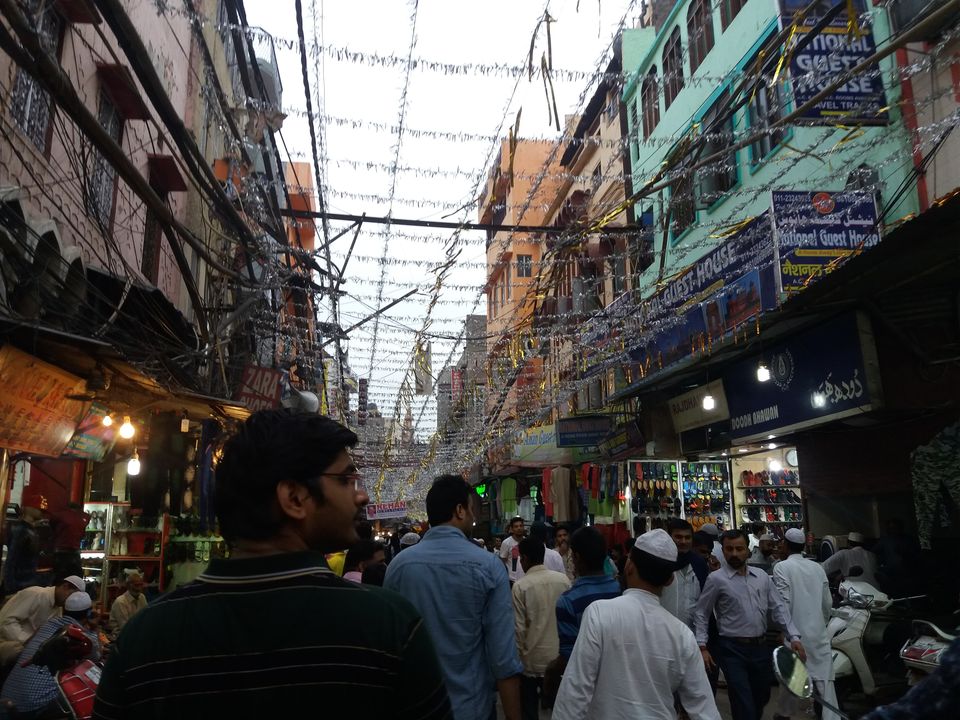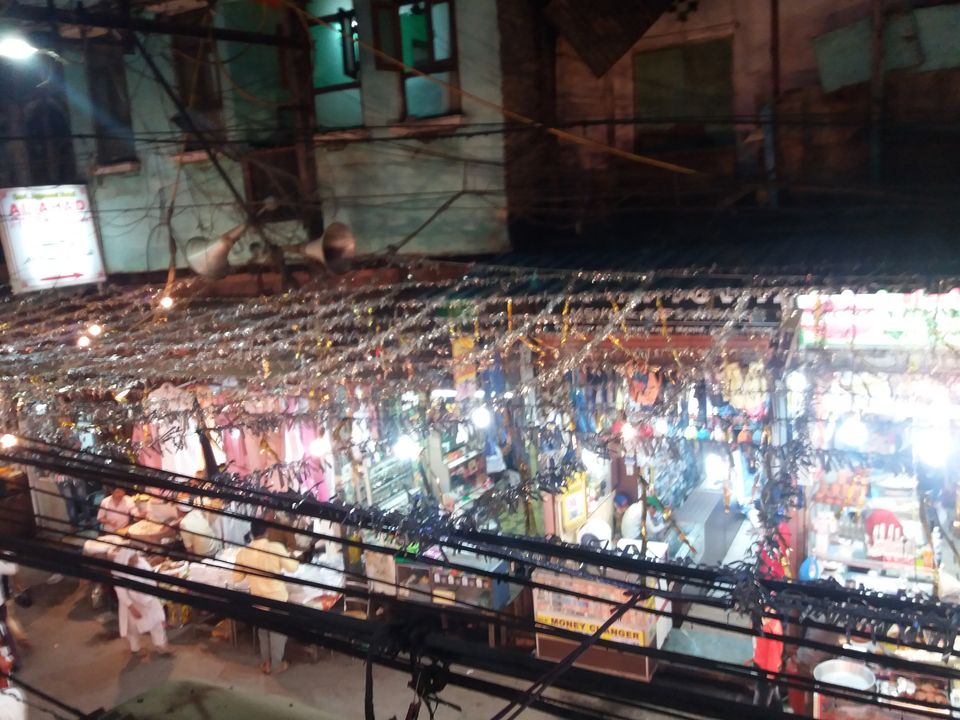 What all you can eat
This place is famous for having Biriyani and Kebabs with Tandoori Butter Chicken, Fried Chicken, Sheekh Kebabs,Naan,Halwa Paratha,Hot Gulab Jamun, Gujia, Sewai,Kheer and Thandai being the prominent ones among all the delicacies.
Rates are almost same for every shop. Half plate Chicken(be it butter chicken or Fried) will cost you 200/- and A full plate is 400/-
Half a plate is sufficient as 2 normal adult's snack.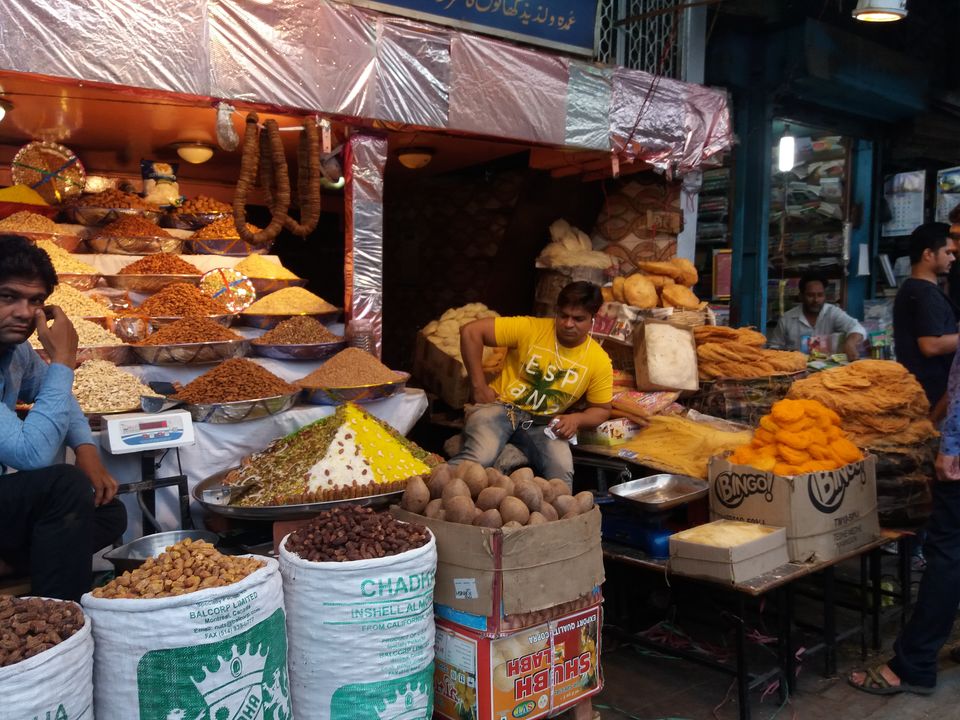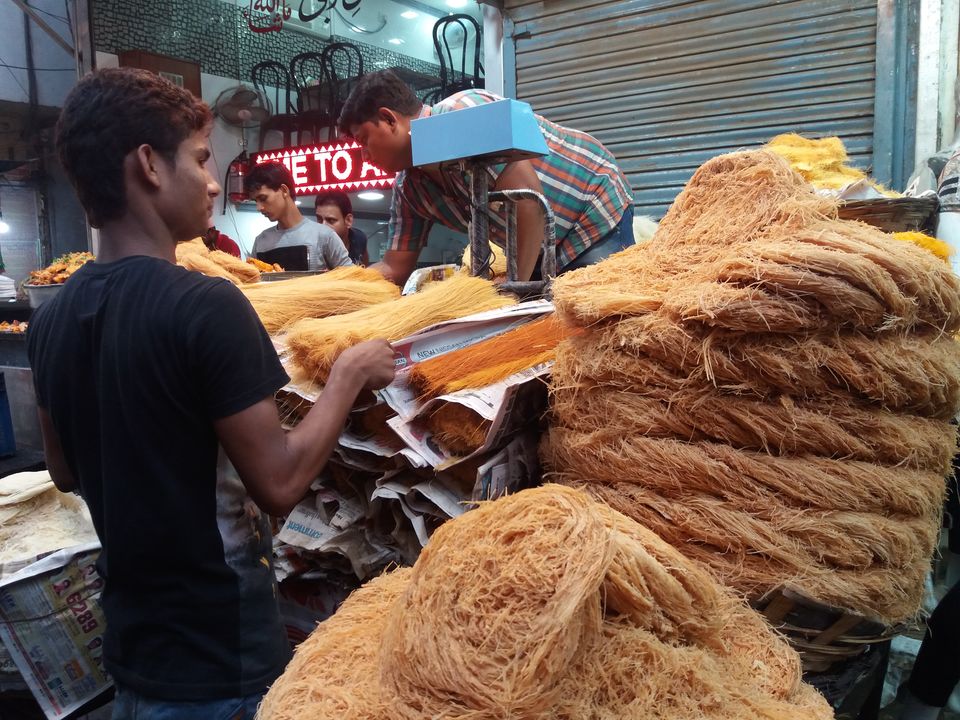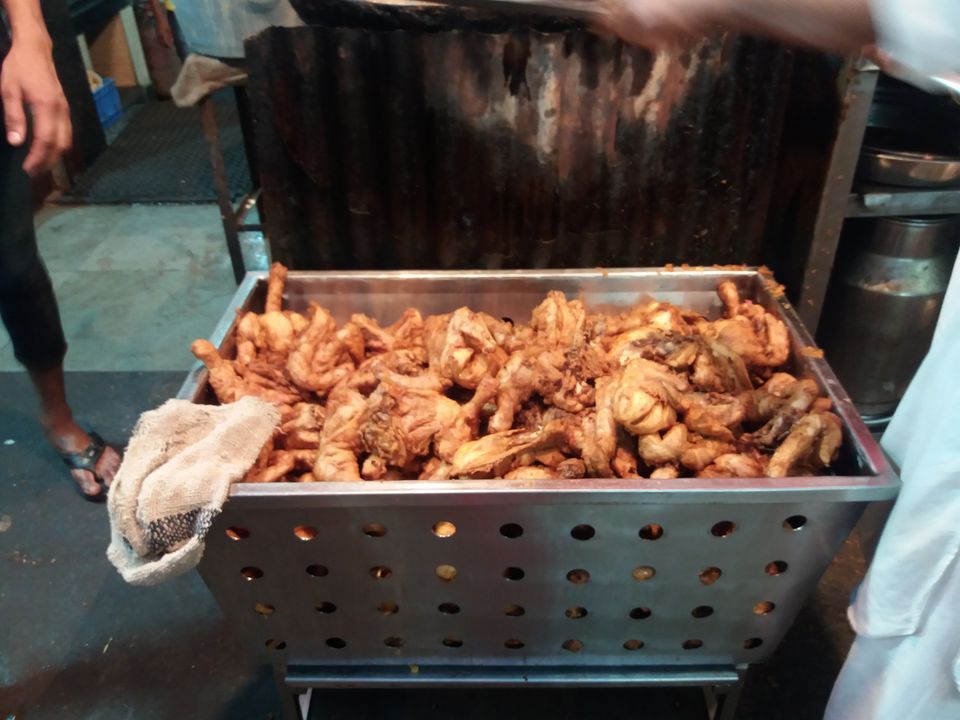 Our Experience with Aslam's Tandoori Butter Chicken
Heard a lot about this and saw many Youtube videos. So, after reaching Matia Mahal Bazaar, we turned on our GPS and headed towards the street while smelling foods on the go and keeping a track what to eat while coming on the way back. Soon, we found the destination. The person, Aslam, is a wizard when it comes to grilling and cooking chicken. He has found his own wonderful way of presenting a dish that is neither a tandoori chicken nor the butter chicken that was pioneered by Moti Mahal. It is Aslam's version of a tandoori butter chicken.
What I found was, basically some chicken tikka immersed in a pool of butter and malai. They serve it with rumali roti(which was surprisingly not hot). It was tasty though not something orgasmic.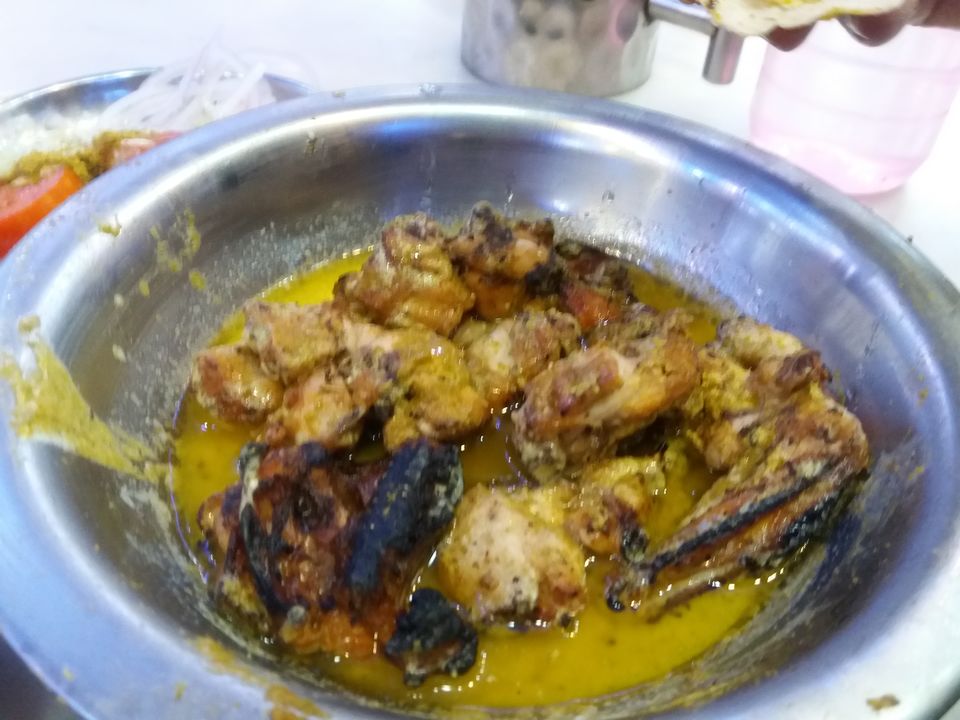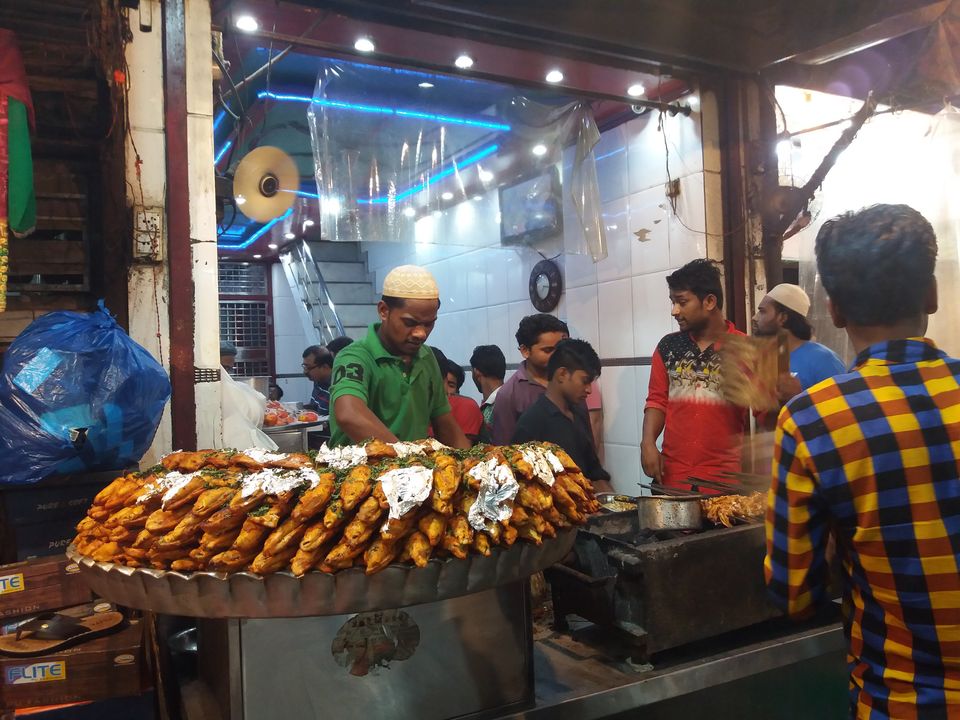 Haji Mohd. Hussain Fried Chicken
This place serves only fried chicken. They have sitting arrangement like Aslam's though relatively much smaller in area.
We tried Half a plate of Fried Chicken. People was eating with sewai but we thought to have that with some cold drink. But to our sheer disappointment they didn't serve us even though cold drinks were there in the shop(didn't get the reason behind it). Inspite of sitting adjacent to a freezer loaded with cold drinks, they declined to serve the drinks and asked us to get it from some outside shop.
The fried chicken was tasty but if you are a KFC fan this place is not for you.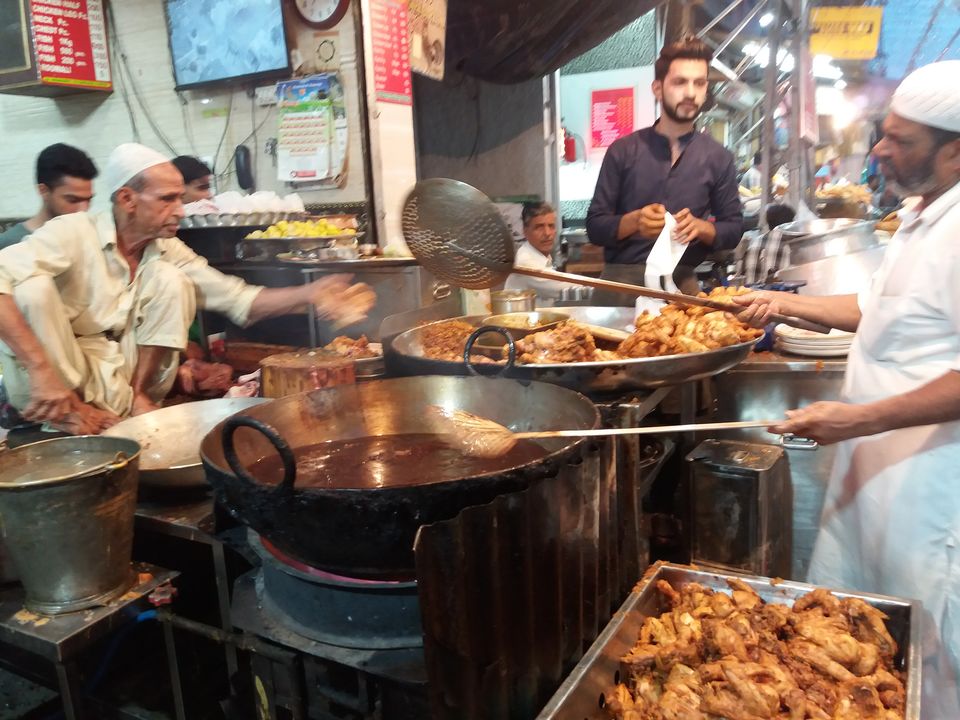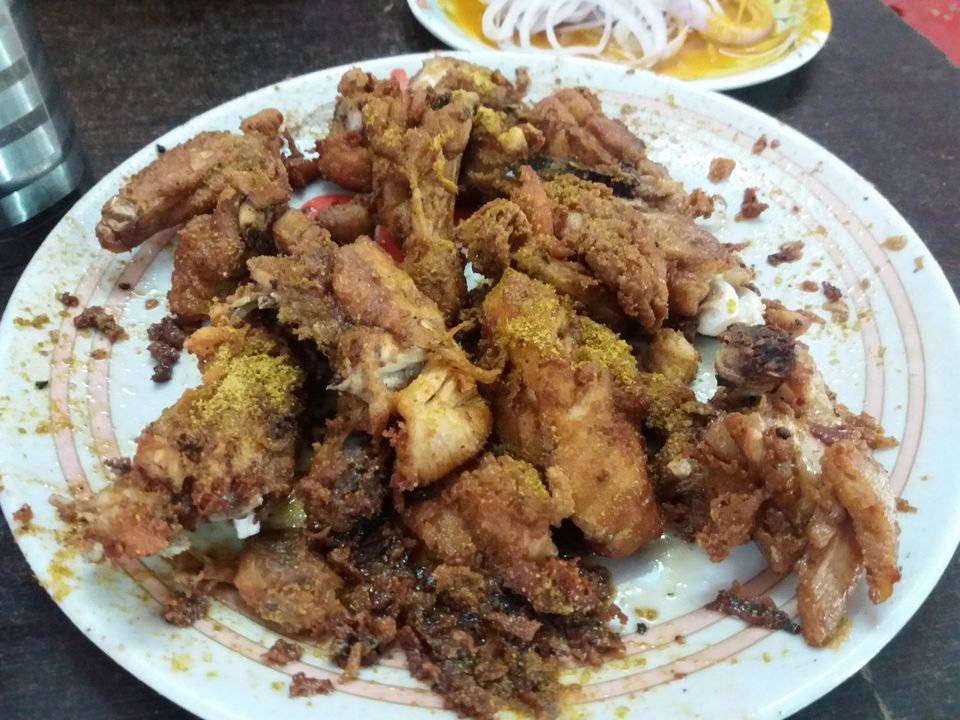 On the way back we had a plan to have hot gulab jamun but by that time it was all sold out.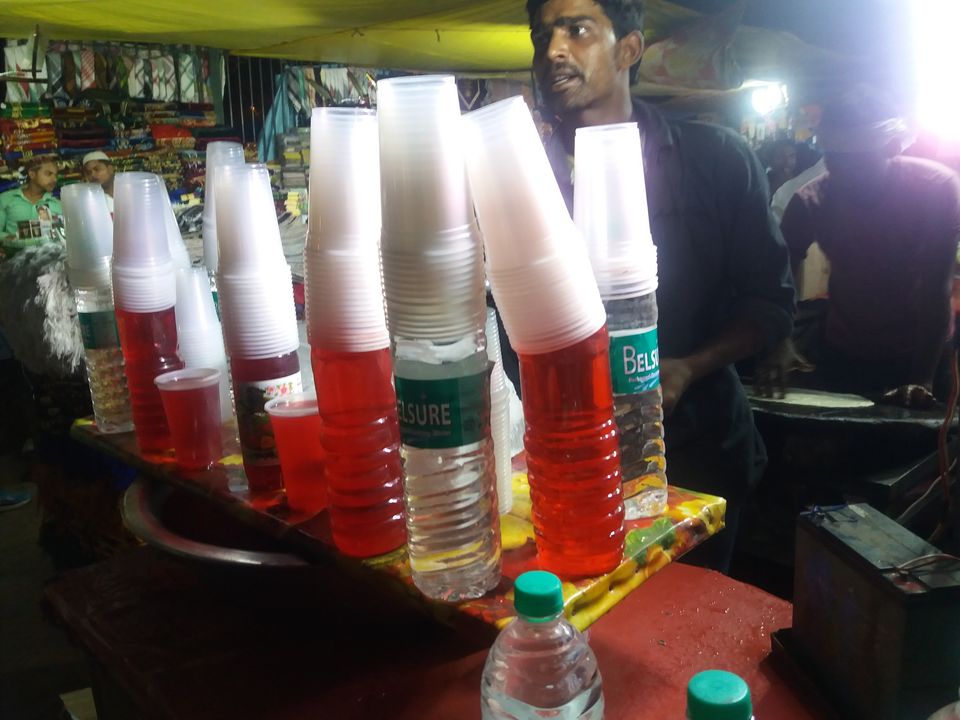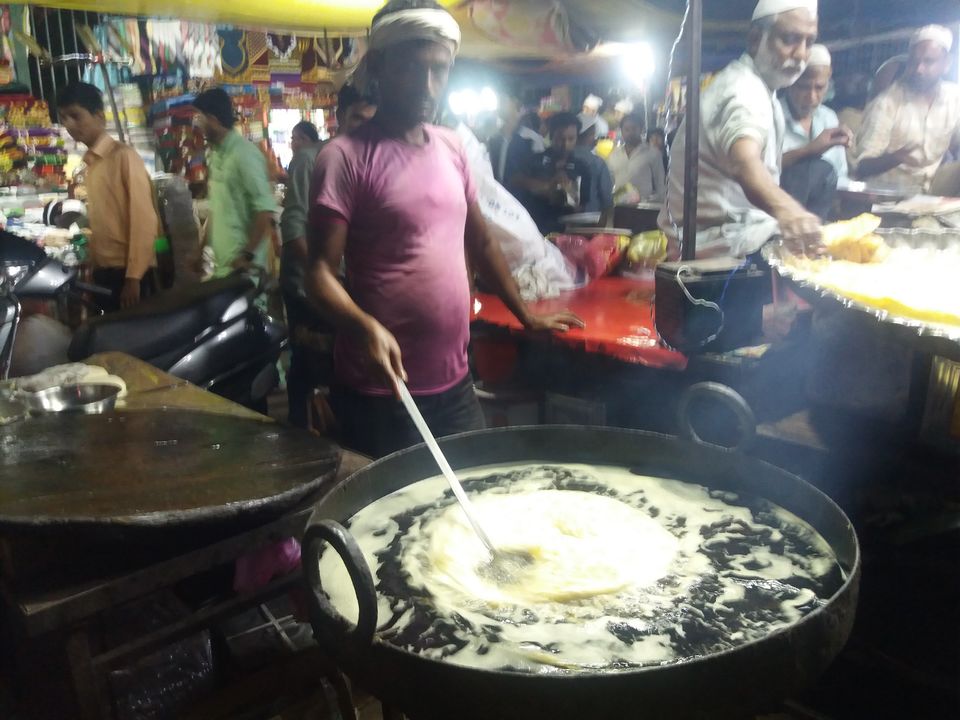 Overall Experience:

My expectation about this place and its food was very high but the taste couldn't match up-to that.
One more important thing that I noticed here is lack of people's concern on keeping this place clean and hygienic.
People(Mostly local traders) throwing away plates and cups just on the streets after eating and people just dont care about keeping the place clean. The place is messy with plastics and paper plates scattered all over the roads. I hope the government takes some initiative to raise awareness and keep the place clean and hygienic to drag more tourists in future.