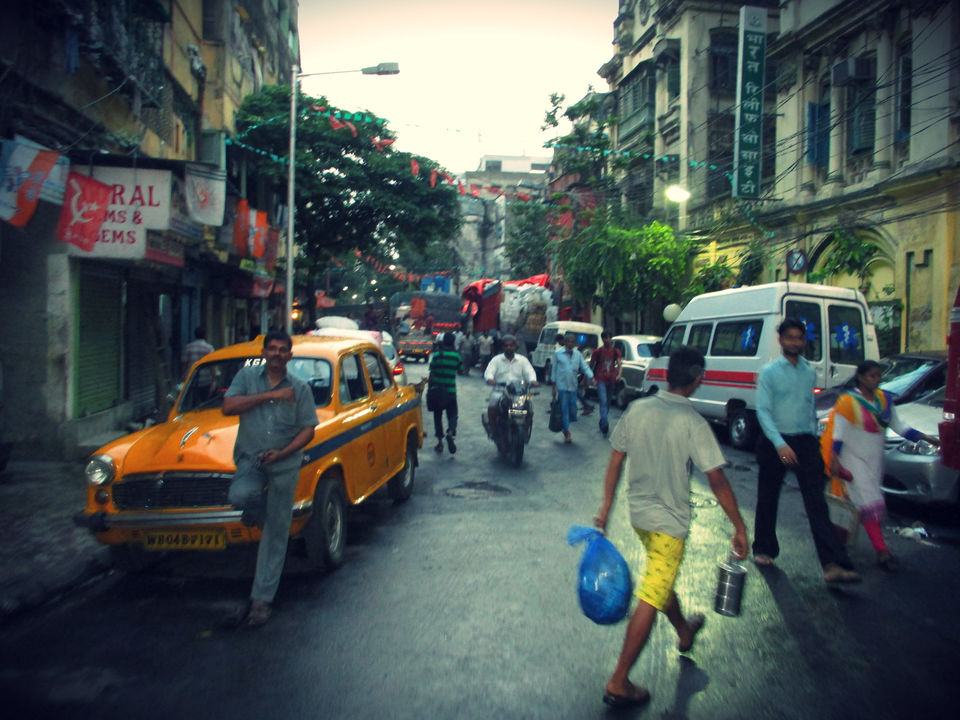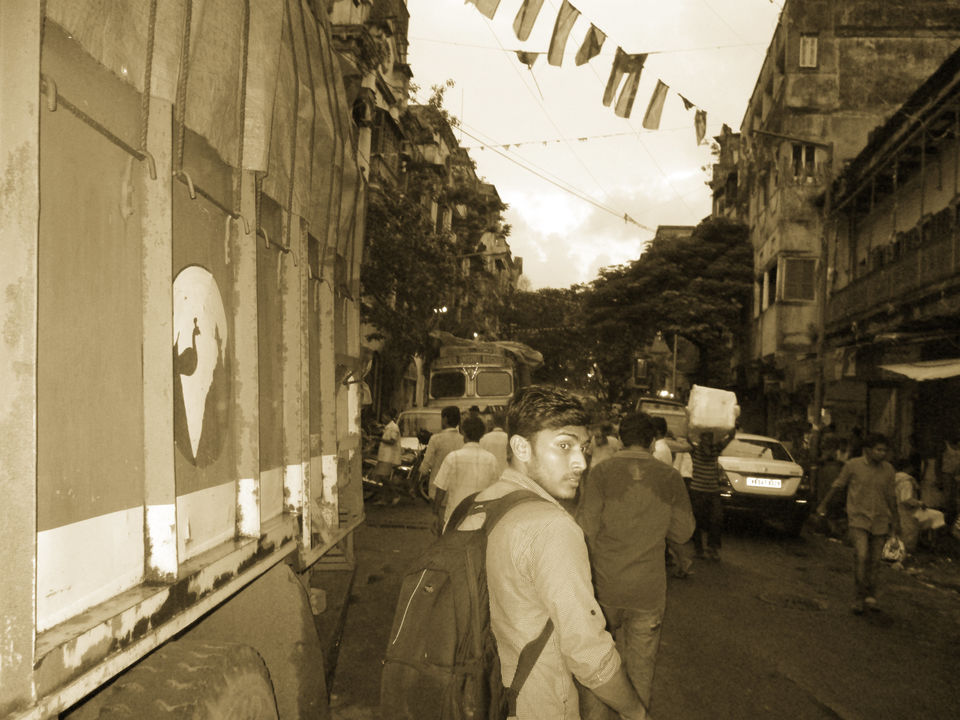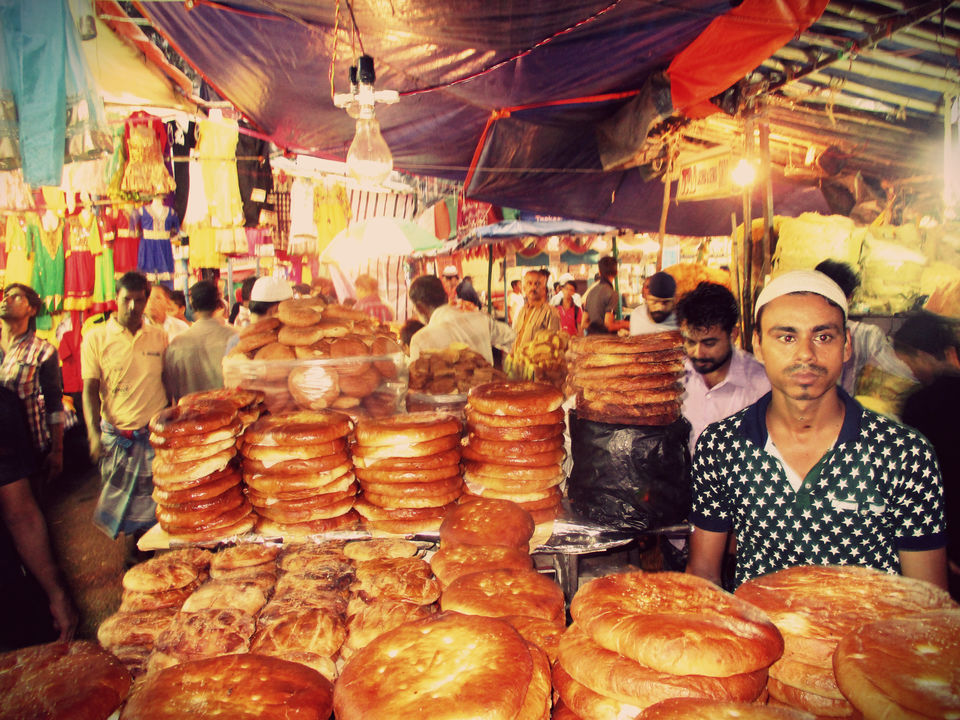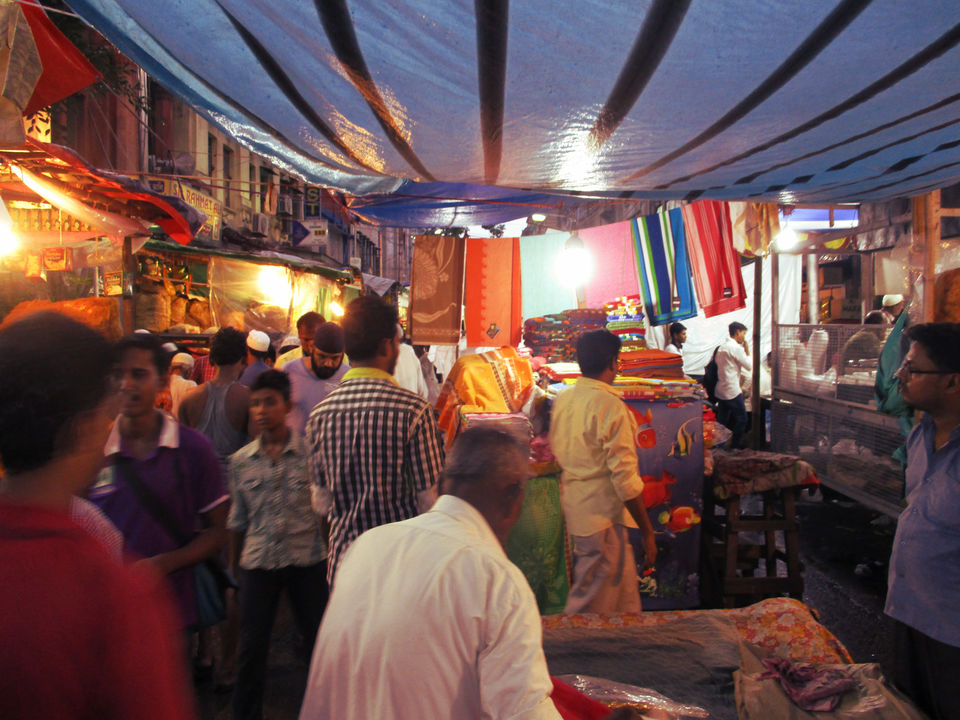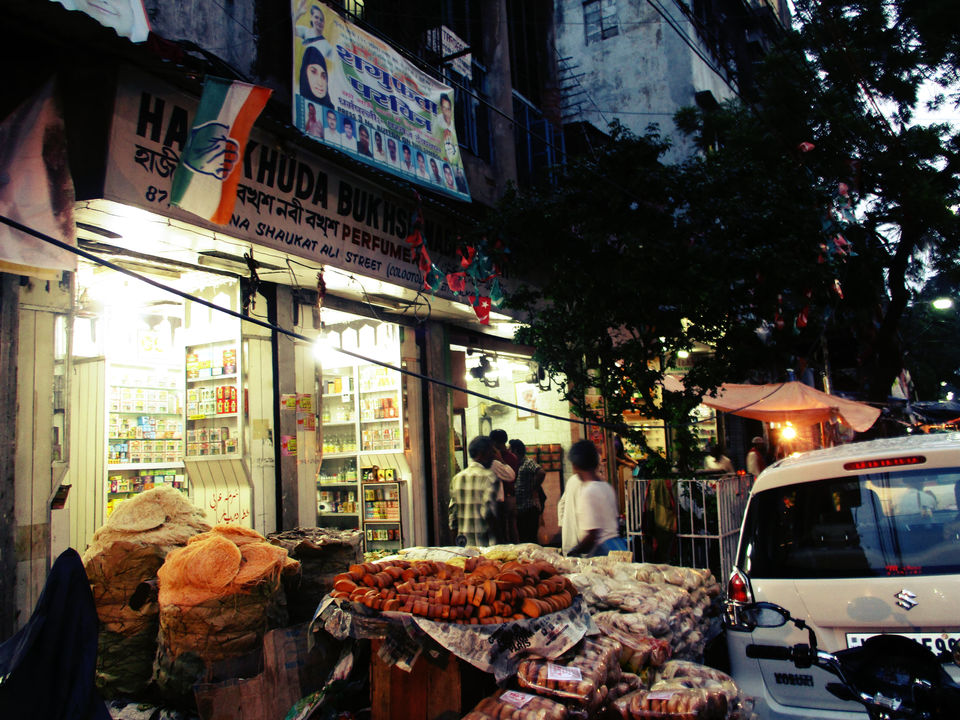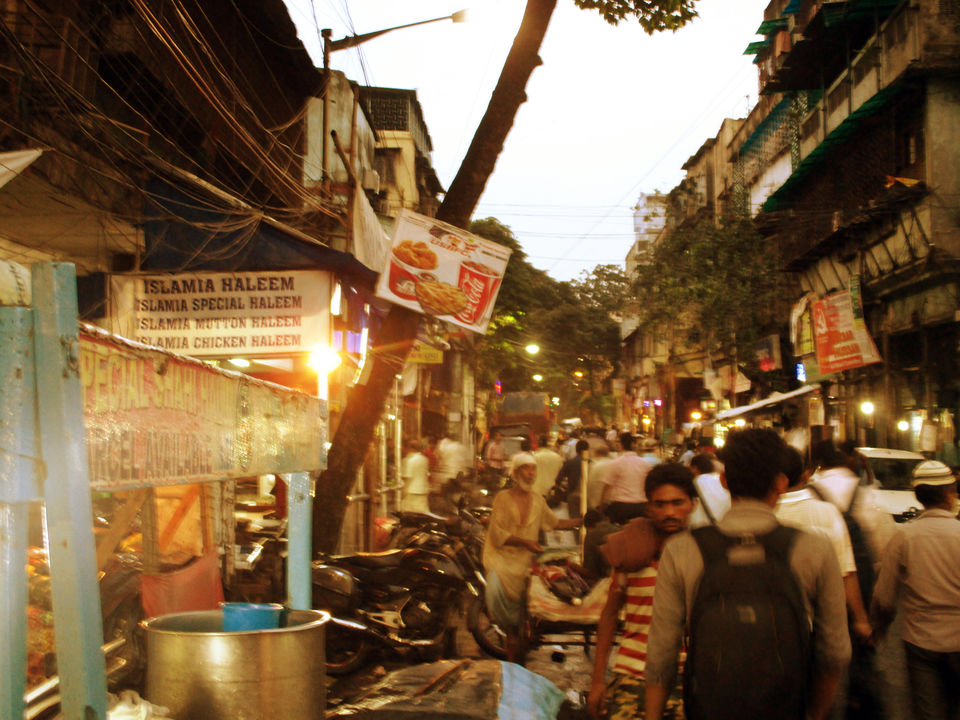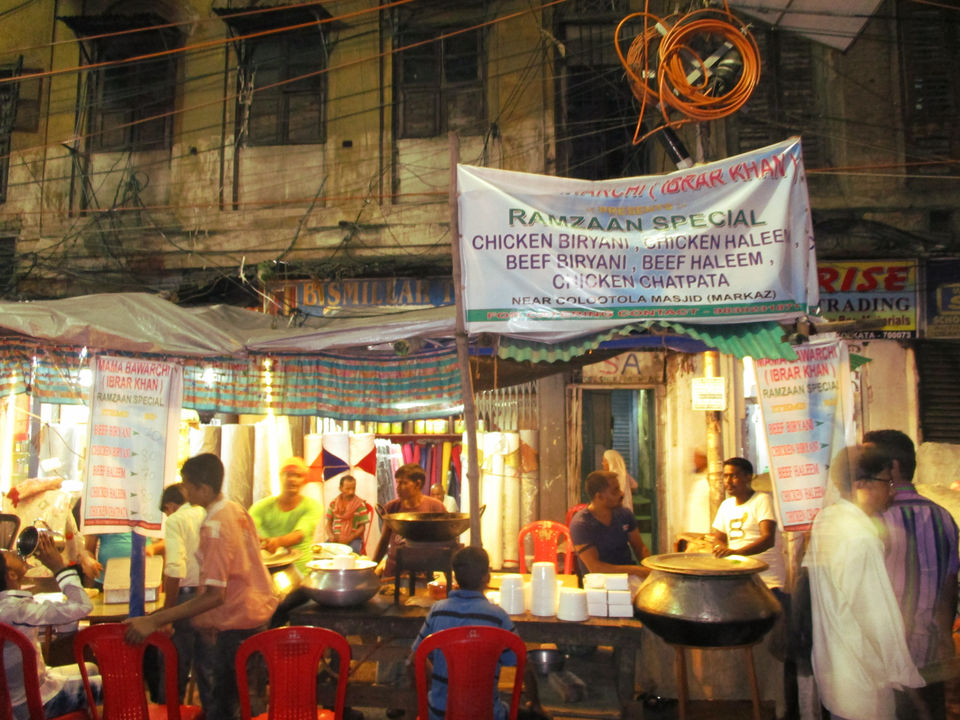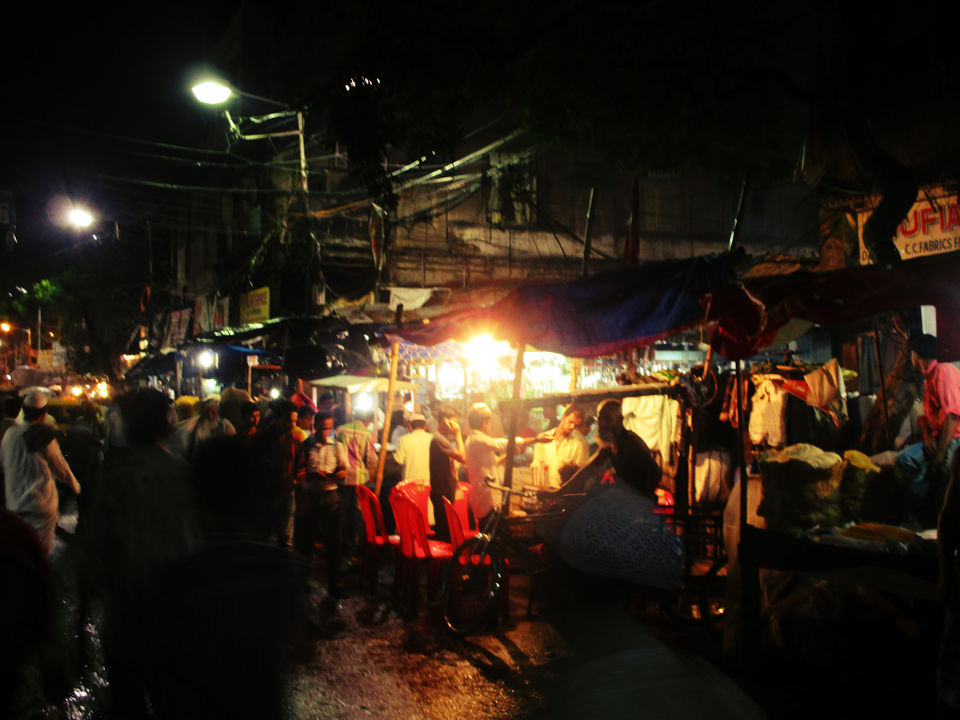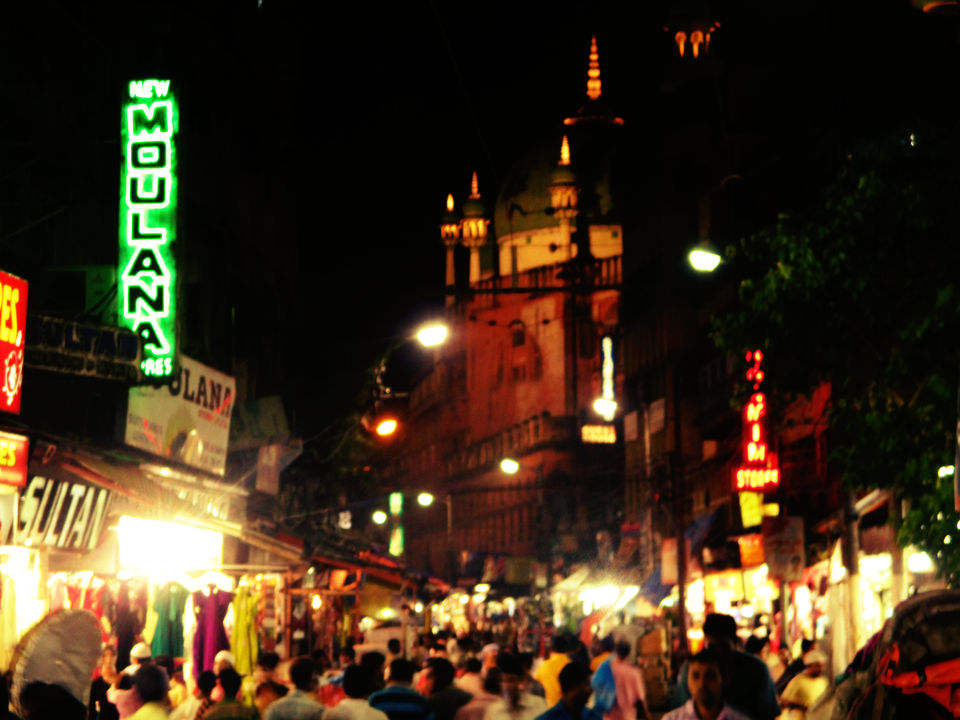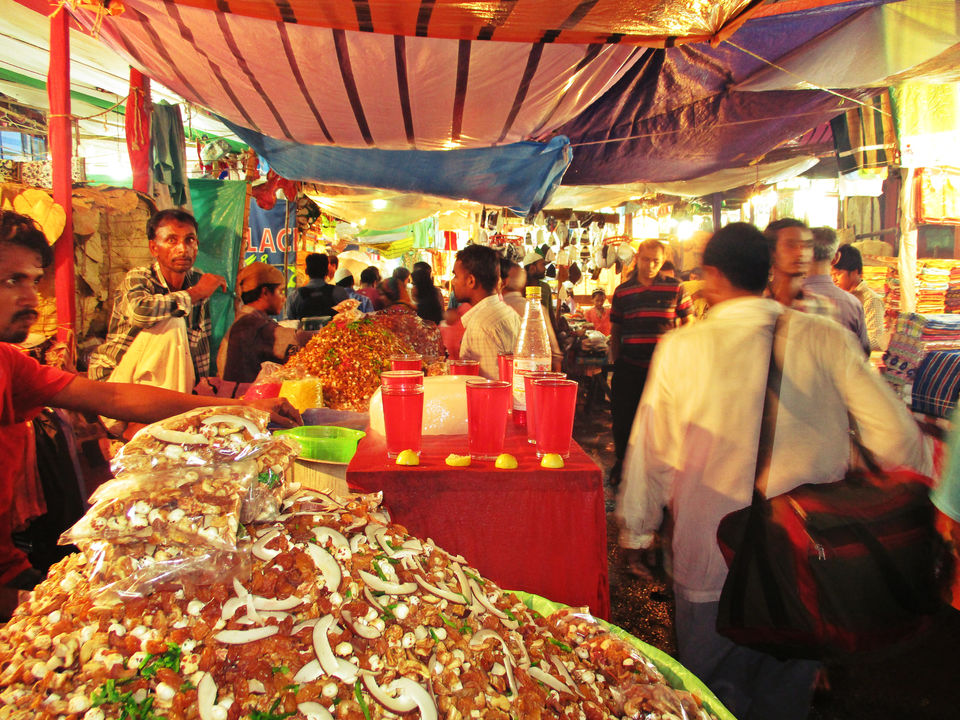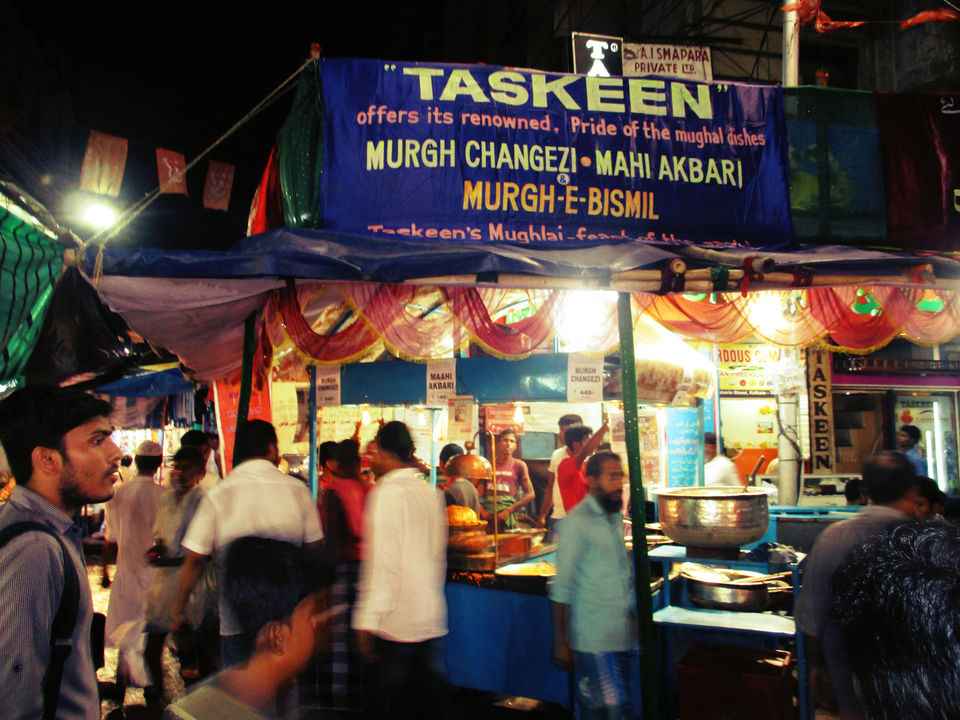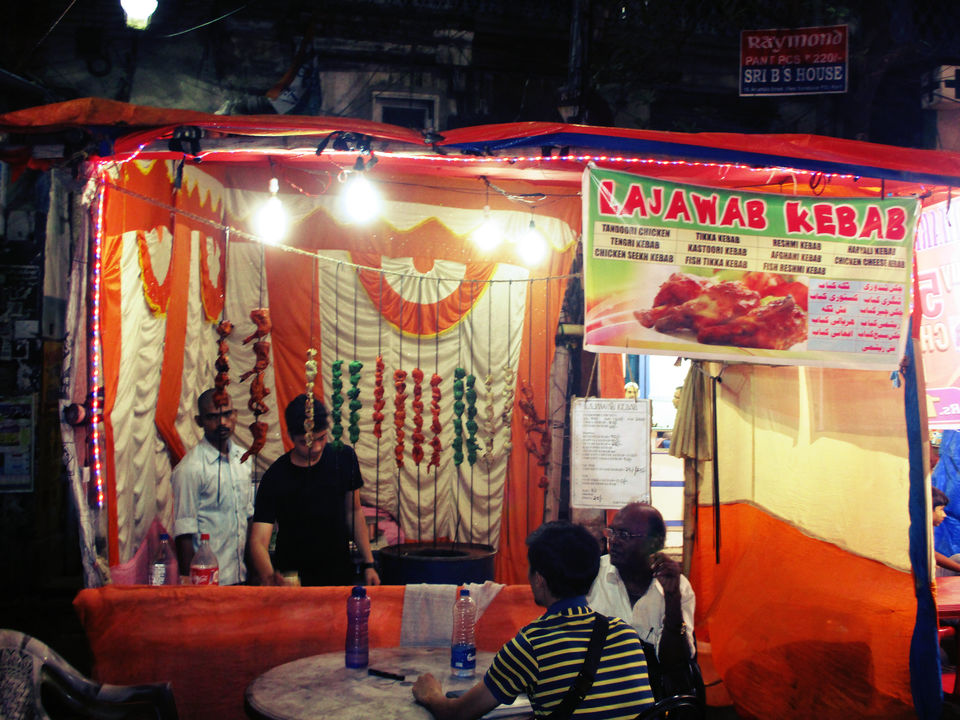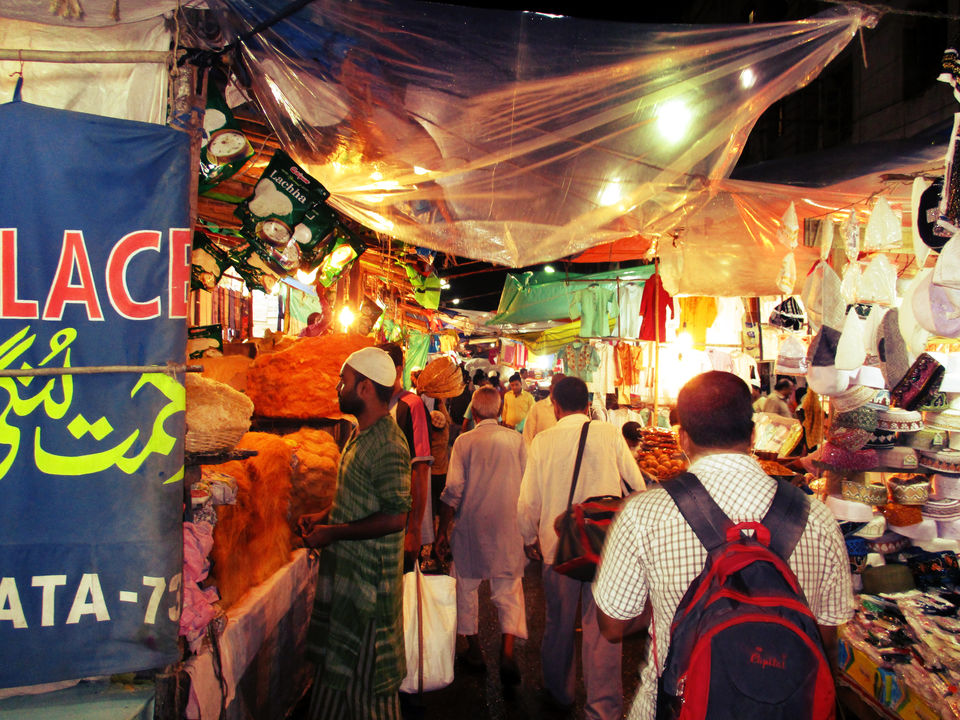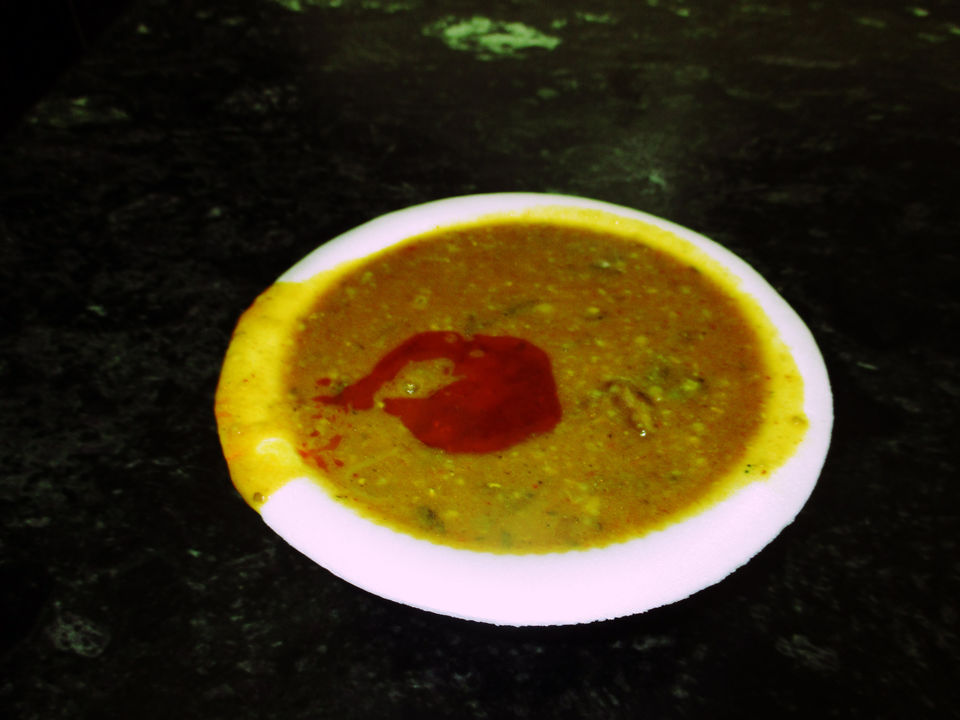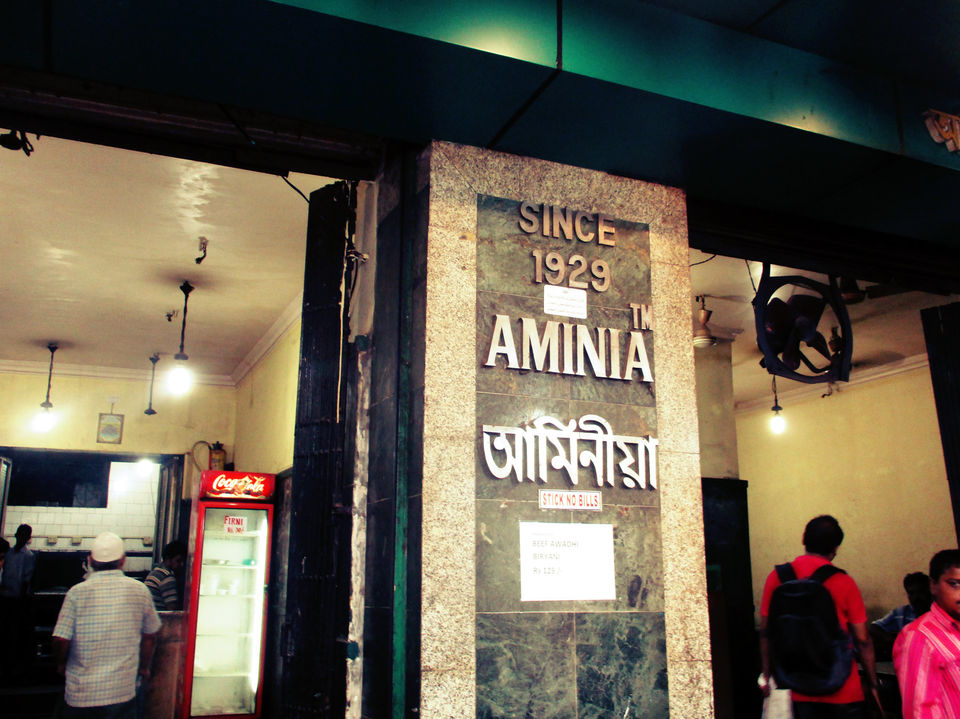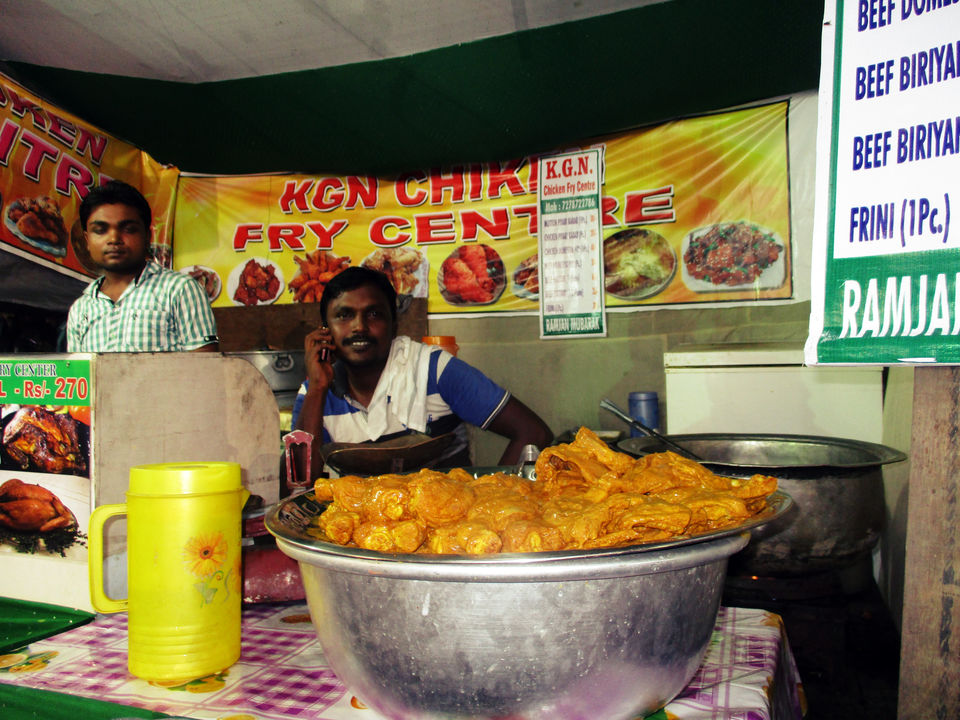 The holy month of Ramzan has arrived. The festive season has finally begun. The first place that every food lover and explorer of Calcutta has on their list is Zakaria street. It is the last week of June and Calcutta has seen its share of downpour. On one such cloudy afternoon we set out with a clear goal in our mind - to explore the delicacies at Zakaria street.
We got down from the bus at Md.Ali park (near MG road metro station) and took the road straight to Burrabazar. You can find Zakaria street even with blindfolds! Just head straight to Burrabazar road and the moment you can smell that sweet aroma of ittar, the familiar scent of the secret spices in the biryanis you can be sure that you have reached your destination.
As you enter the Zakaria street you can feel that some kind of grand festival is going on. The whole street is decorated with colourful ribbons. The place is always bustling with crowd.Its 6:30pm,time for iftar. People have offered their namaz at the Nakhoda masjid and finally after a long day its time to break the fast. Nakhoda is the largest mosque of this city.It has a capacity of about 10,000 people. The shops and stalls remain closed for about half an hour during the iftar time. For this half an hour everything comes to a halt but after that the grand festival starts again! Everywhere you look around its a treat to your eyes.Shops with different varieties of breads stacked over each other,heaps of dry fruits,sewai,sweets are at every corner of the street. The shops selling garments and clothes are crowded with people. But we were in the hunt for the famous haleem served here! Haleem is slow cooked meat stew prepared with different types of lentils,generous dollops of cream and some secret spices. There are two restaurants renowned for their preparation of various types of haleems. One is Aminia and the other is Sufia. However you must make sure you have ample time in your hand before you think of coming here.You may have to wait in long queues before getting a table during the peek hours! We were lucky enough as our wait lasted only 15 minutes. We managed to get a table at the Aminia. We ordered a mutton haleem without wasting much time going through the menu. Every item is a hit! Also i think that its not a very good idea to try everything at a go. One can try the chicken,mutton or beef haleem here. There are also special haleems, arbi haleems in their menu. We ordered two bowls of mutton haleem with tandoori roti. We squeezed the slice of lemon and dipped a bit of crispy and tender tandoori roti in the thick gravy of the haleem and rest is just pure bliss! It was heavenly! Zakaria street is indeed a food lover's paradise.
After having the haleem experience your love for Calcutta would grow more than ever! You'll realize why its the city of joy. But our journey has not ended yet.Its time to head for the Coolotola street just a minute walk from Zakaria street. Coolotola street is famous for its street food. The haleem served here on the streets can give a tough competition to their counterparts at Aminia and Sufia. A bowl of mutton haleem at Aminia and Sufia can cost you around 120 bucks but here you get at 40 bucks! The gravy is a little thinner though.Our next target was Kababs. There are numerous stalls selling different types of kababs. Pyaari kabab,Boti kabab,Malai kabab,Hariyalli kabab,Reshmi kabab the list is endless! We had four sticks each of lips smacking chicken pyaari kabab. I don't have words to describe the taste of the tender and juicy kababs!The total bill for two of us was a meagre 160 bucks.
We had to end our culinary journey as there were no space left within us to try anything else. The amalgamation of food and culture that we witnessed here is extraordinary.So if you are a foodie and an explorer make sure you pay a visit to the Zakaria street during the Ramzan.
Frequent searches leading to this page:-
zakaria street kolkata, zakaria street food, how to go to zakaria street, nearest metro station to zakaria street