Today the post is about how we planned Lohagad fort trip. Pune also has lots of weekend getaways nearby. After my marriage, me and my husband decided to cover them as and when we got time. I was especially curious to cover the forts as there are lots of forts built in Maharashtra.
Most of which are in ruins now. Though we try hard, we could hardly any, but the first fort we started was Lohagad fort as it was comparatively easier to climb as per the reviews we received from our friends.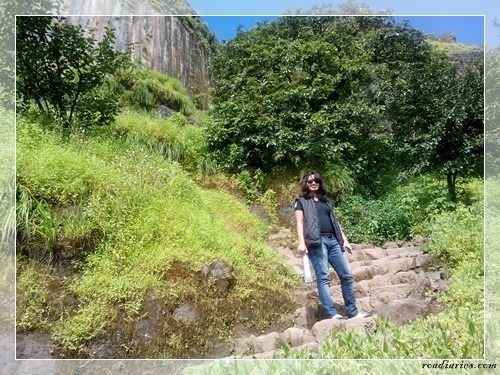 About Lohagad
Lohagad or also known as Iron Fort is approximately 80kms from Pune and 100kms from Mumbai. It can be accessed through Pune Mumbai local which halts at Malavli station. Fort is 9kms from Malavli station. The fort was built by Chatrapati Shivaji Mahara. The trek which takes around 3 hours from Malavli and 25 minutes from Lohagadwadi, the village at the base of the fort.
It is one of the forts build by j. It has its 4 gates intact still. It is situated in Sahyadri range.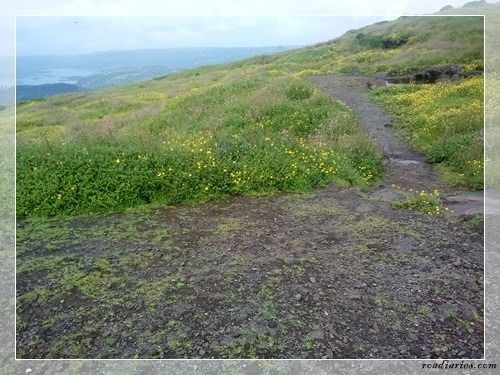 Best time to visit: It is ideal to visit this fort in rainy season or in winter season, but a strict no in summer season. We had visited this fort on the onset of monsoons. The road was covered with greens and we could enjoy the greenery.
Mode of transport: We were a group of 6 friends which included 2 couples and 2 singles. We all were very excited for the trip as it was our first bike trip with friends. We chose the destinations nearby so that we all could enjoy the comfort of each other's company rather than spending most of the time on bikes. Me and my husband was on Pulsar, which we owned then.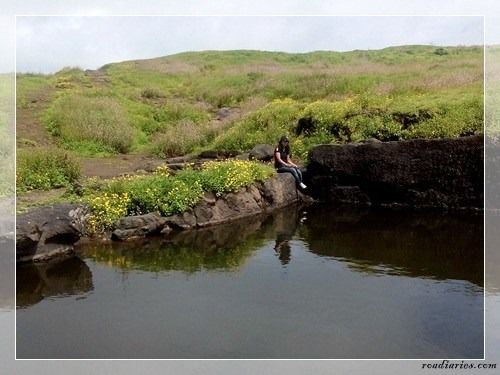 Things to carry: I would focus on this part a little; as many a times, we carry too much load, and then we are tired climbing the steps. And sometimes we don't carry anything, and then we don't get to eat anything on the way and end up being hungry.
Backpack: To start with it is must to carry a backpack, avoid taking sling bag or one shoulder bag. Its best to share the load on both the shoulders. Water bottle is must. You do get water bottle in the local stores but then it is locally made. Not sure about the authenticity.
Cap: Cap is must wear, it's going to be hot, really hot as you tend to sweat a lot while climbing the steps. Off course wearing some sunscreen also helps. Sports shoes are must preferably running shoes, as they are lightweight and comfortable, and they last really long.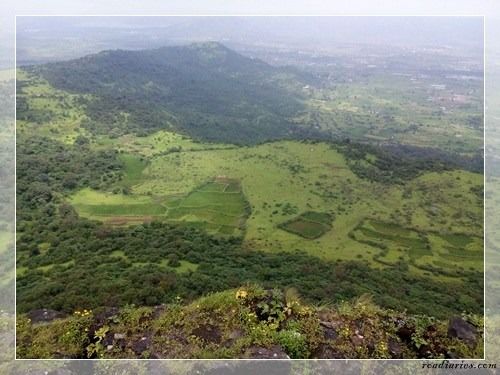 Sanitizer: Protection from germs.
Power bank: This is purely optional, if you have a good battery back up phone, then you can skip it. Else, do carry it. Since you will be taking lots of photographs, battery tend to drain faster.
Selfie Stick: Do not forget selfie stick. Invest in one. It is the best investment I did ever. I don't have to rely on anyone for taking selfies anymore.
Sunglasses: Must to protect eyes from scorching heat. Do not forget to carry the case.
Water Bottle/Sarbats: Water Bottle is must. Carry at least 2 litres of water. Preferably carry glucose water. I usually carry some kokum sarbat as well.
Ready to Eat Foods (optional): Biscuits, cakes and so on. Usually i dont prefer to carry but instead eat at local outlets.
Trek difficulty: Easy
My experience:
It was planned a day before that we will go to this fort as it is easier to climb and roads are not slippery. There are proper steps to climb the same. We started early morning, around 7AM. The meeting point was decided to be Wakad petrol pump. The fort is around 50 kms from my place. I packed my things as per the list given above and I was ready on the move.
After around 30 min ride, we were hungry and stopped at a highway joint for breakfast. When in Pune and surrounding areas, most of the areas serve poha as the breakfast. Always ask the dhaba wala if they have clean and good washrooms to freshen up, if ladies are accompanied. Safety comes first for the ladies.
By the time we finished our breakfast, sun was quite strong. We packed ourselves with scarves and helmets and hit the road. The journey took us another 30 minutes. We hit the road non stop.
We reached the Malavli station, and from there on there is a patch where the road was very steep with sharp curves. There was a small stall of local pakodas. We had garam garam pakodas and proceeded next with our journey and reached Lohgadwadi.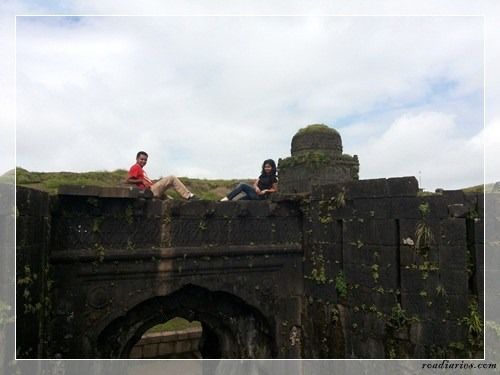 There were many small local stalls with parking. We parked our bikes. There were more than 100 steps. We were very enthusiastic as always and started climbing the steps.
The steps are steep and are not for elderly and weak heart. Try to take breaks while climbing the steps. One needs to even do a sort of rock climbing in some parts of the slope.
By the time we reached the top we were quite drained. And ya we stopped in between for pics with selfie sticks. The whole place we explored ourselves.
There were many other groups as well who had come for short trips. It took us around 2 hours to cover the place. The time also includes the time involved for photography as well. There are lots of wild flowers bloomed on the valley and lot of viewpoints at every corner. The beauty is breathtaking but beware the roads can be slippery during monsoons and one needs to be extra careful.
Also, you may encounter lot of monkeys on the way. Be careful and see to it that you dont open any food items in front of them.
There is a beautiful tiny lake. It is kind of hidden and only we spotted it first. There are lots of fishes and frogs inside the lake.
The place is serene and calm. And most importantly it was very clean. Weather was very pleasing and positive. There is also a well on the fort. There is also a small temple and a dargah on top.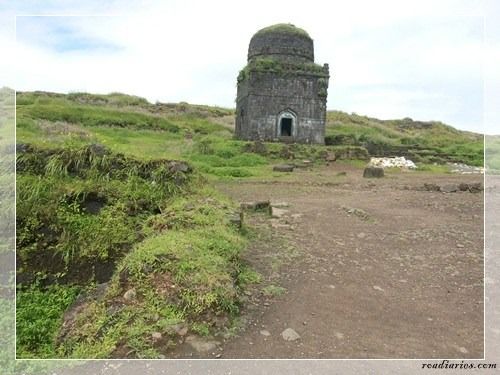 Most of the part of the fort is in ruins now. We should plead the government to take of these historical sites and teach our future generation about conserving the same and the nature. Also, see to it that you do not litter the place and carry back all the empty bags of chips and water bottles. Do not dirty the place.
Another highlight of this trek is Vinchu Kata. It is one of the main attraction of the fort. It is an elongated protruding area.
From here, it was easy to look at the enemy and their moves in ancient time. There is a narrow elongated route for reaching the extreme point. One can get a beautiful view from this stretch.
After this point, we had covered most of the parts of the fort. We planned to return back from the fort.
While coming down, it was easy as we had to climb down the steps. It was lunch time and there were few stalls near the entrance of the stairs to the fort. We chose one of the stalls considering the hygiene and had vada pav, kanda bhajji and chai off course. We were full and proceeded with our return journey.
But wait… this was not the end….. it was around 3 when we left the stall. After crossing 10 minutes distance, we came across a small waterfall and lots of cars had stopped for clicking the pictures.
Without wasting much time, we got into the water, as it was very hot and we were kind of tired with the trek. The fresh water refreshed a lot. We spent around an hour here playing in water. We had not carried an extra set of cloths and managed to leave from the place in wet cloths and got dried within minutes on the bikes.
Again in 15 minutes, we stopped for tea in some local joint on the way as we were quite hungry after playing in water and then continued with our return journey. We reached home before it was dark.
Overall experience: Overall it was fun filled day, and waterfall encounter was the highlight of the day.
If you have any queries, please feel free to ask in comments. I will try my best to answer the same ASAP. Also I would suggest visit this place for an experience which you can cherish forever.
Please note: The pictures clicked are from my mobile and cyber shot camera.
This post was originally published on Road Diaries.