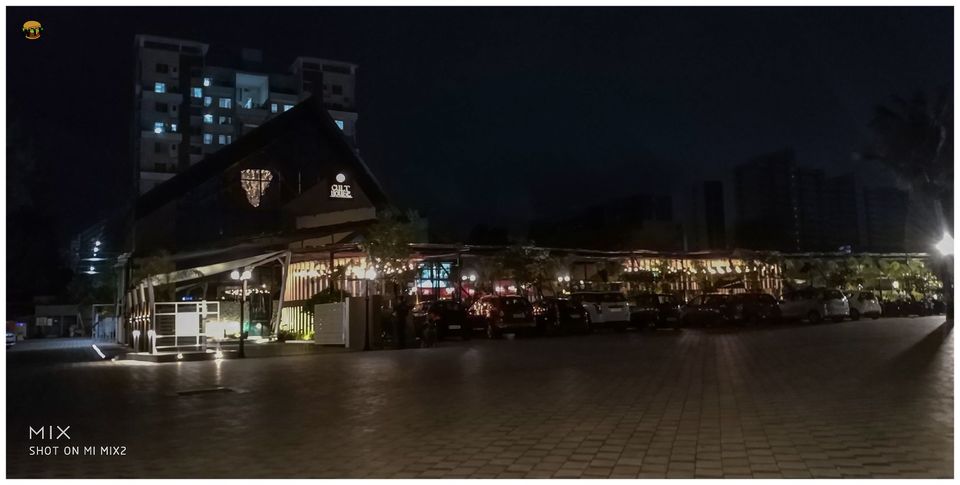 Pune has seen a drastic change in the food scene over the last few years. Several Restaurants, Bars, Pubs and Clubs have opened up in the past few years in every corner of Pune City. But, One doesn't not need to know the stats about the "What's the total Geographical area of Pune?" to understand that If a Restaurant will open up everyday how will it manage to have a place that's spacious?, accommodates enough people? And What happens to the parking? Well, Keep all your worries aside and Let's talk about a gorgeous place that I recently visited which will take away all your worries once and for all.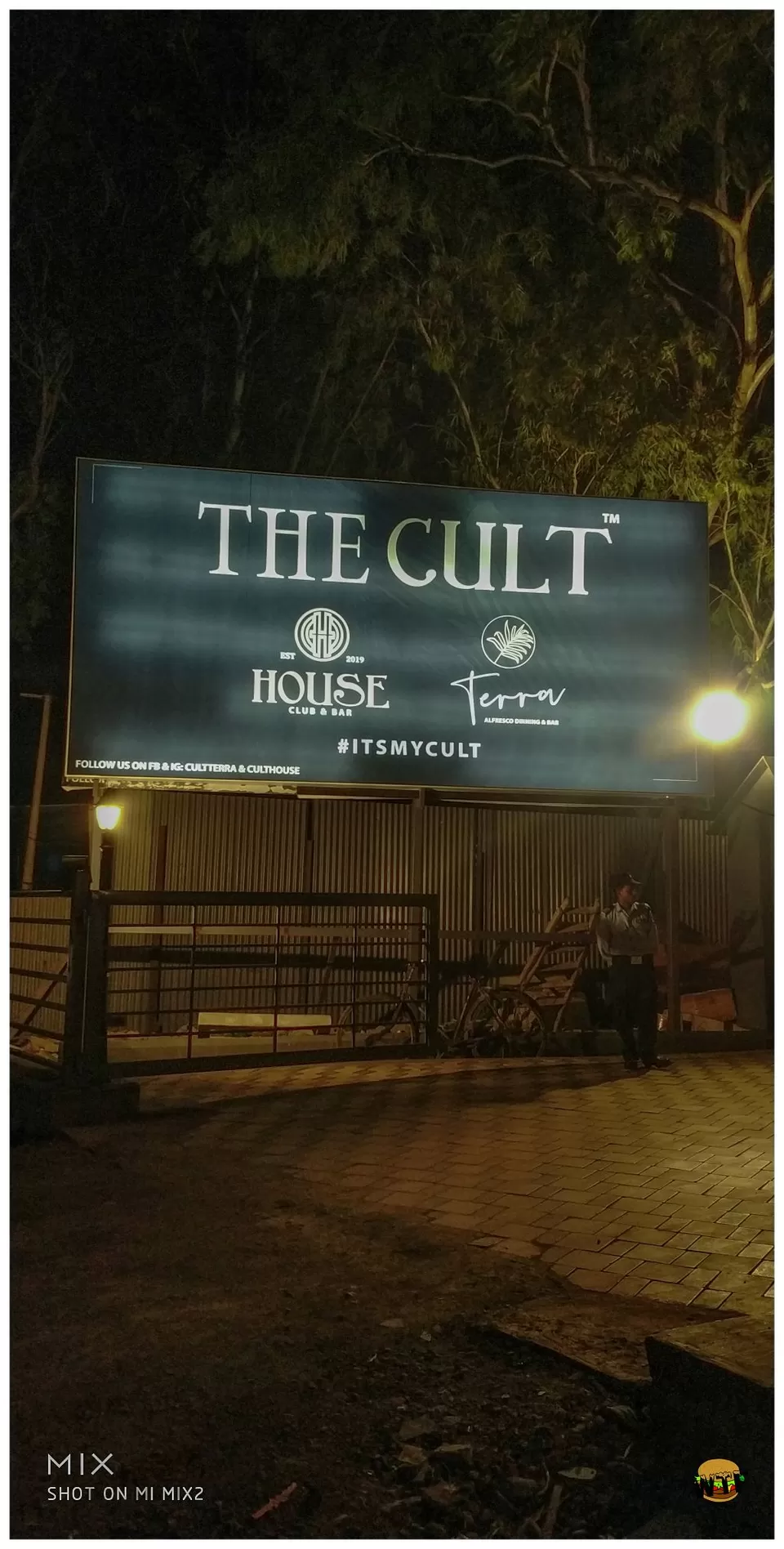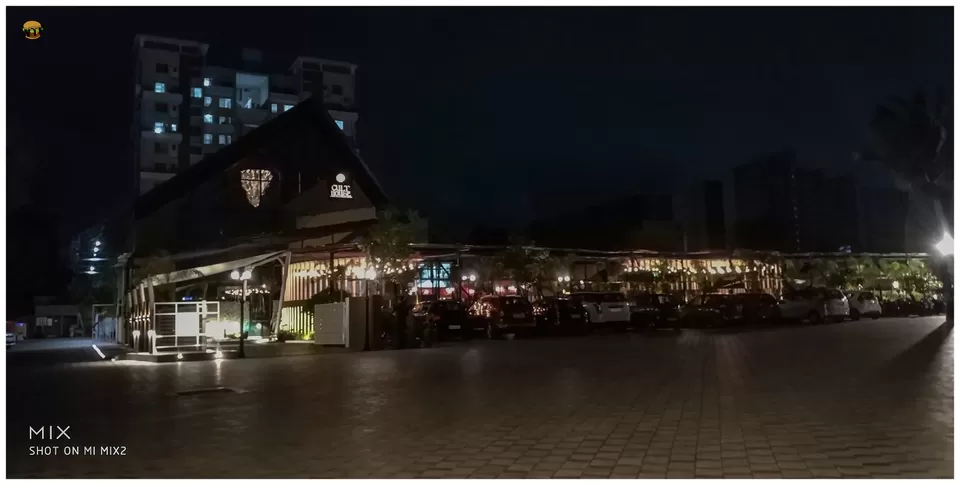 The Cult - Terra is a gigantic property that stands on one quiet corner of Magarpatta behind Seasons Mall and It just made me go wow right after I entered the property. When I looked at the parking space, I was so stunned to find out that it's just a part of their entire parking space that they have in the front. And, not just the Parking Space, The Restaurant itself has a Bar, A Club, A Sitting space on the right, the left, the front and the back of the bar and guess what, some more sitting space. And Ambiance of the place compliments to the mood in such a way that that you may never wanna leave this place.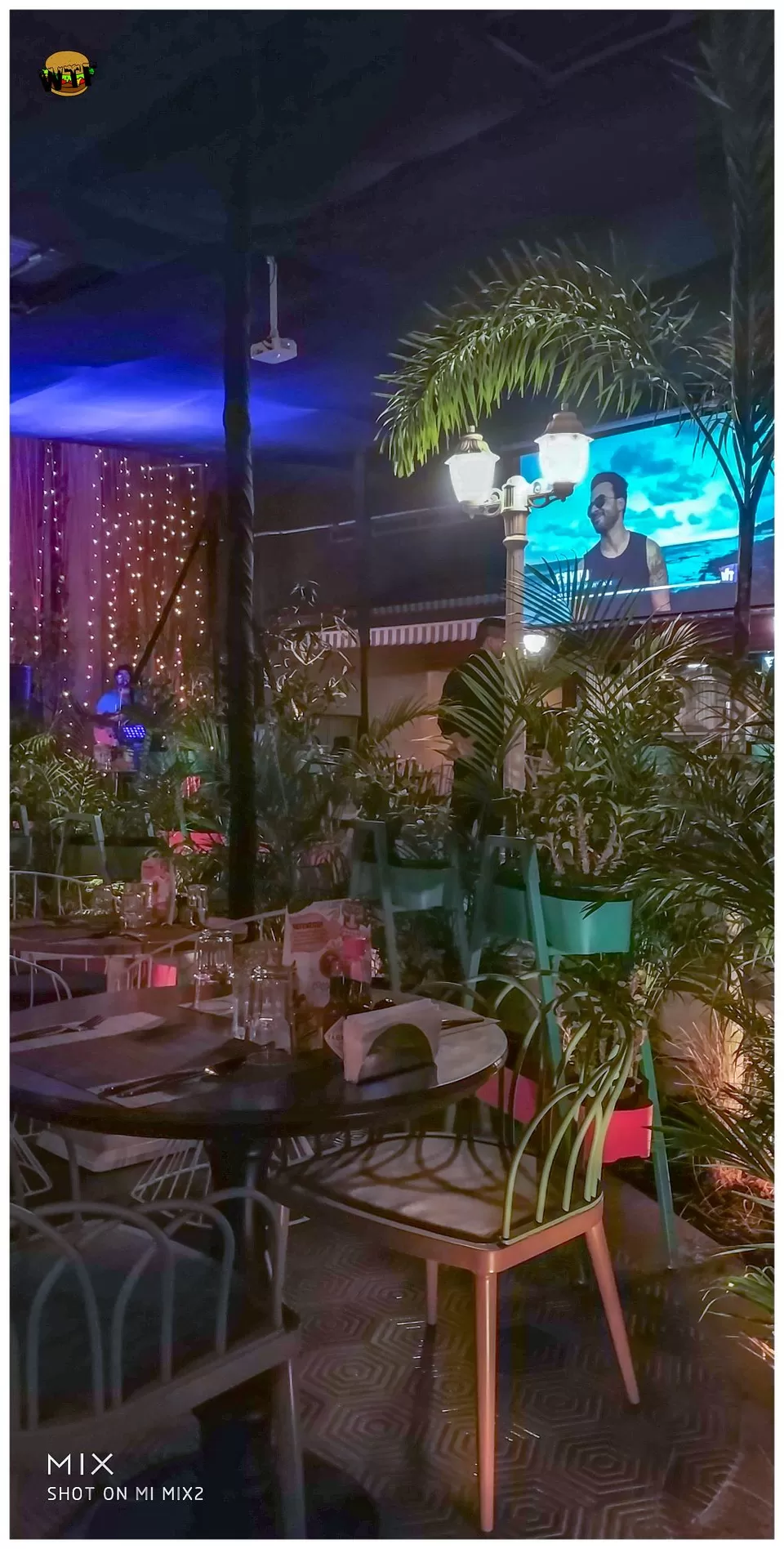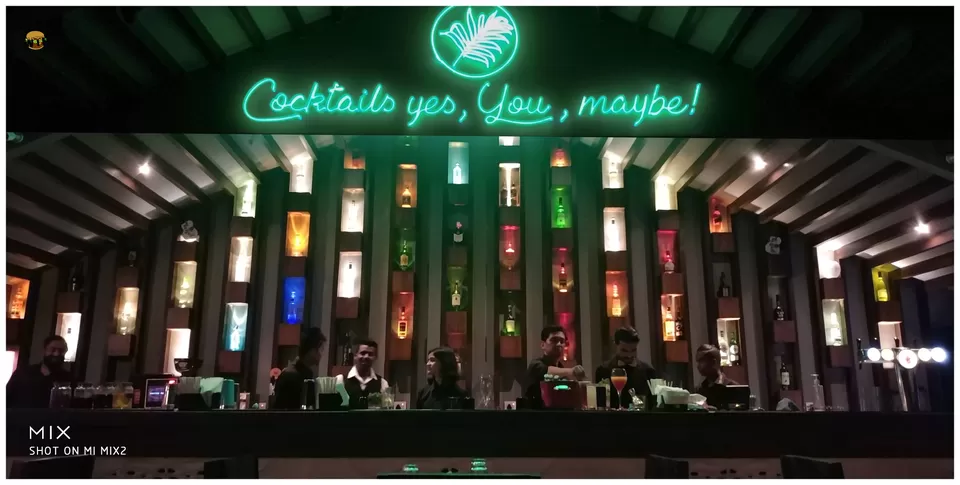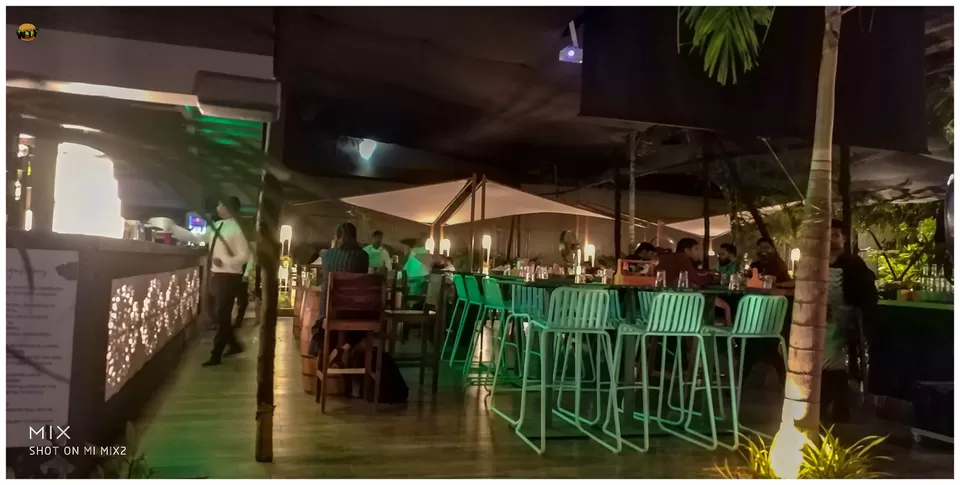 For more or less reasons, If we can stop drooling over the size and shape of the beauty it holds, let me pitch in with the food and talk about some of the amazing dishes that I got to try my hands on when I was recently invited to for a Blogger's Table here:-
MOCKTAILS:-
The Smash Cooler (175 INR):- This is a perfect blend of Apple Juice, Ginger Ale, Basil & Kaffir Lime and I couldn't have asked for any better drink to get me started for the evening.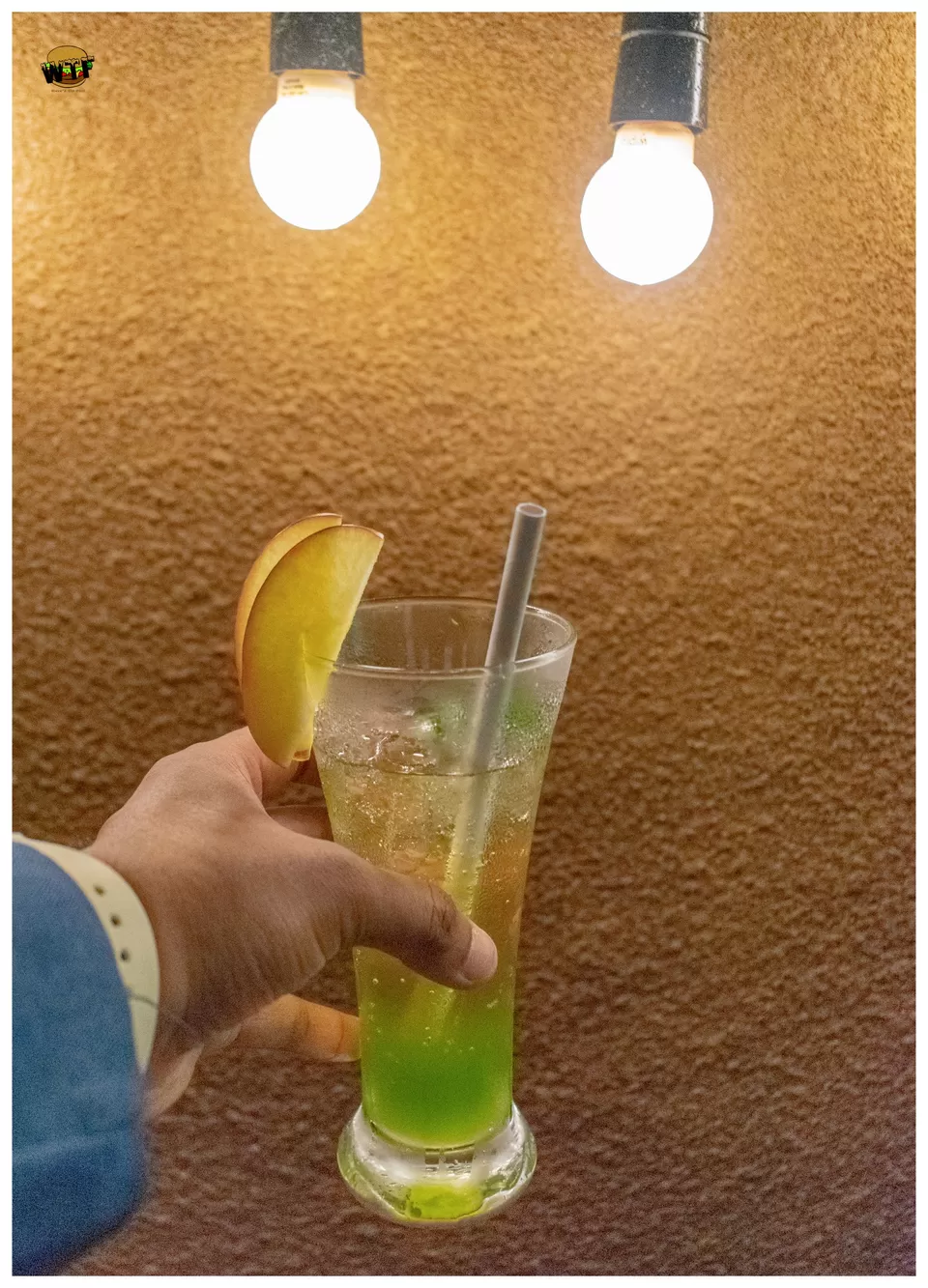 CLASSIC STARTERS:-
Chicken and Chorizo (335 INR):- This was charred chicken and chorizo in Dough bread with Parsley along with Evo, Puy Lentils and Chimichuri Glaze.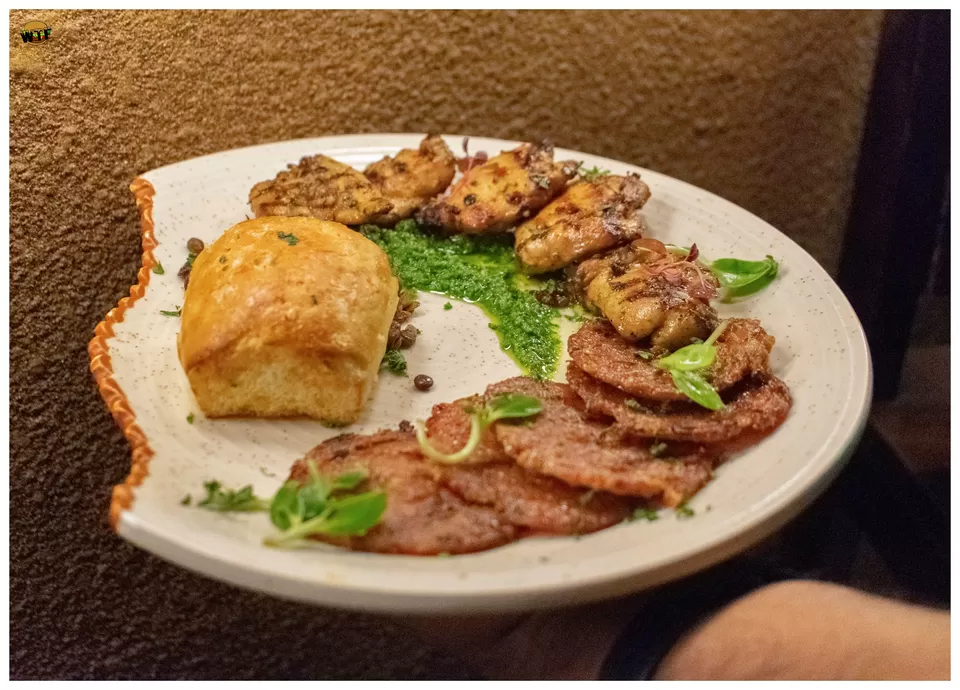 COLD MEZZE SALAD PLATTERS:-
Barbequed Chicken Wings (395 INR):- I repeat :- "Who doesn't like Chicken Wings?" lol. I must say these Classic Smoked Barbeque Chicken Wings served with Wedges, Carrot and Celery Sticks only made me fall in love with Chicken Wings more and more.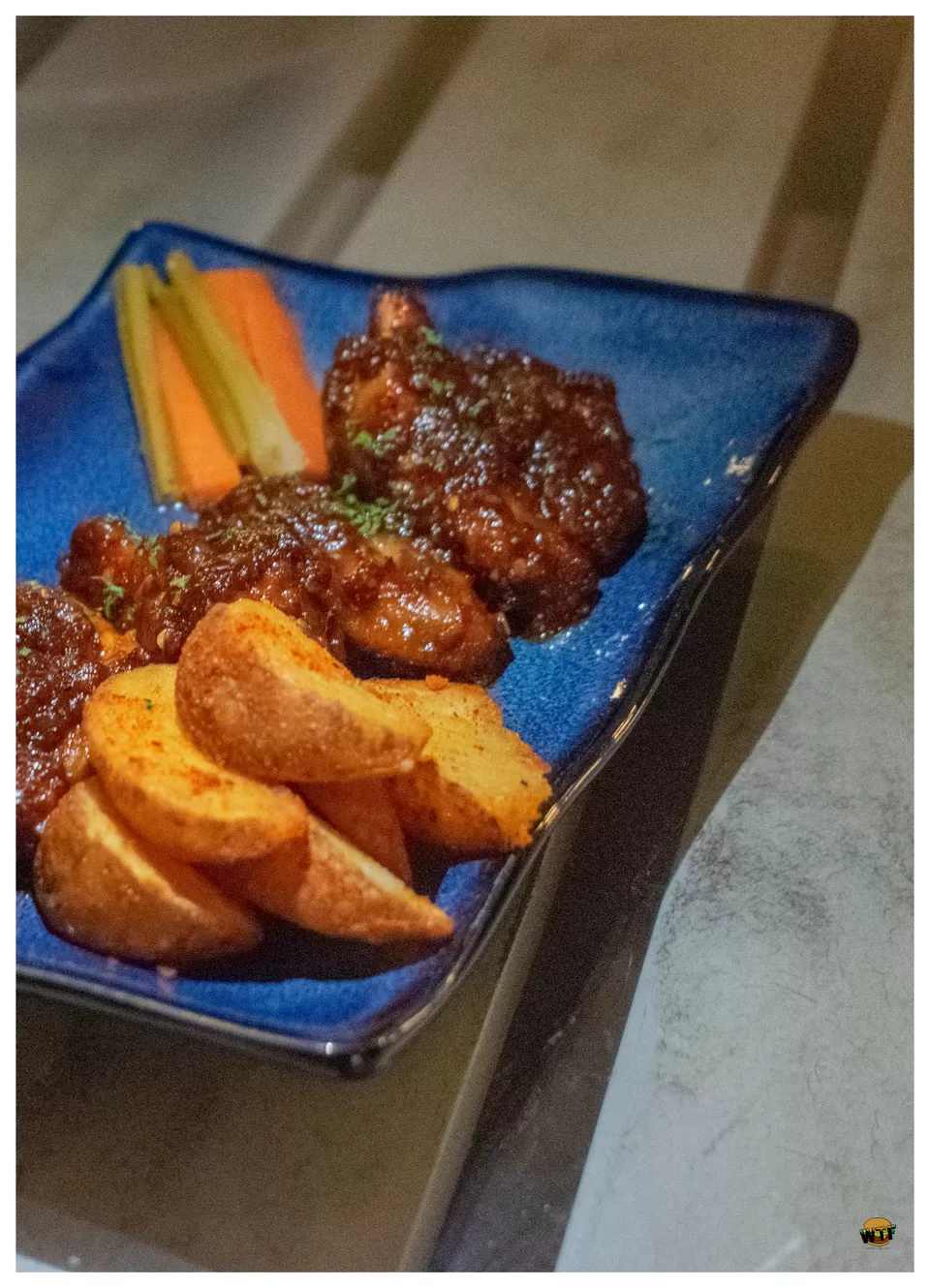 Whiskey Garlic Prawns (395 INR):- Now don't you even get me started with Prawns! But I must not forget to mention that these Garlic Tossed Prawns served with Creamed Spinach, Jack Daniels Glazed and Garlic Pearls did total justice to my love for Prawns.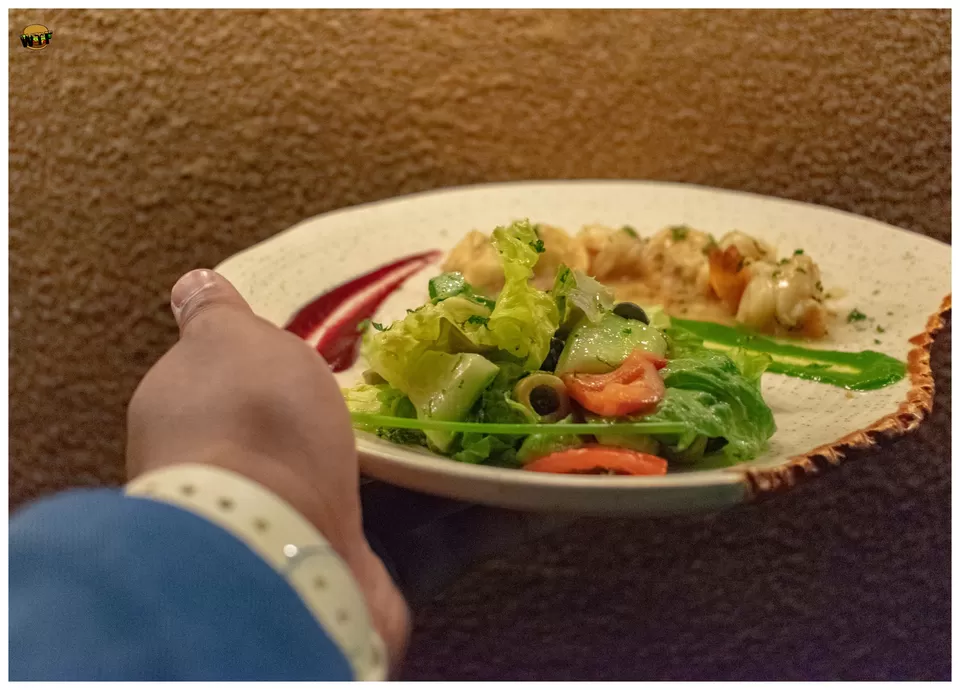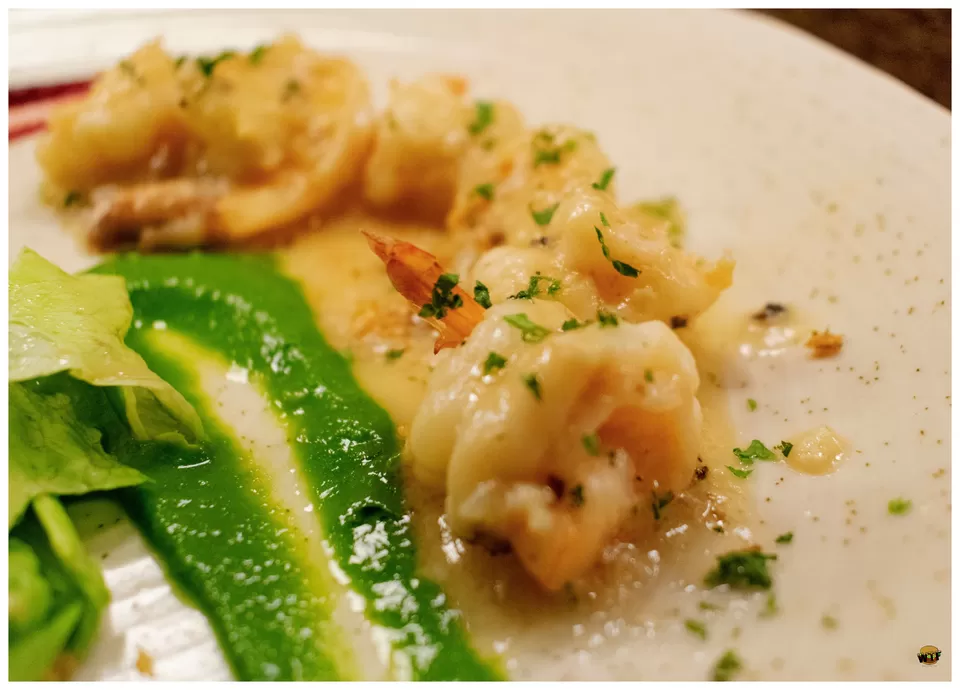 MINI BITES (VEGETARIAN):-
Ghee Chilly Mushroom (295 INR):- These are one of the best dry roasted mushrooms in Ghee, Red Chilly and some Magic Spices.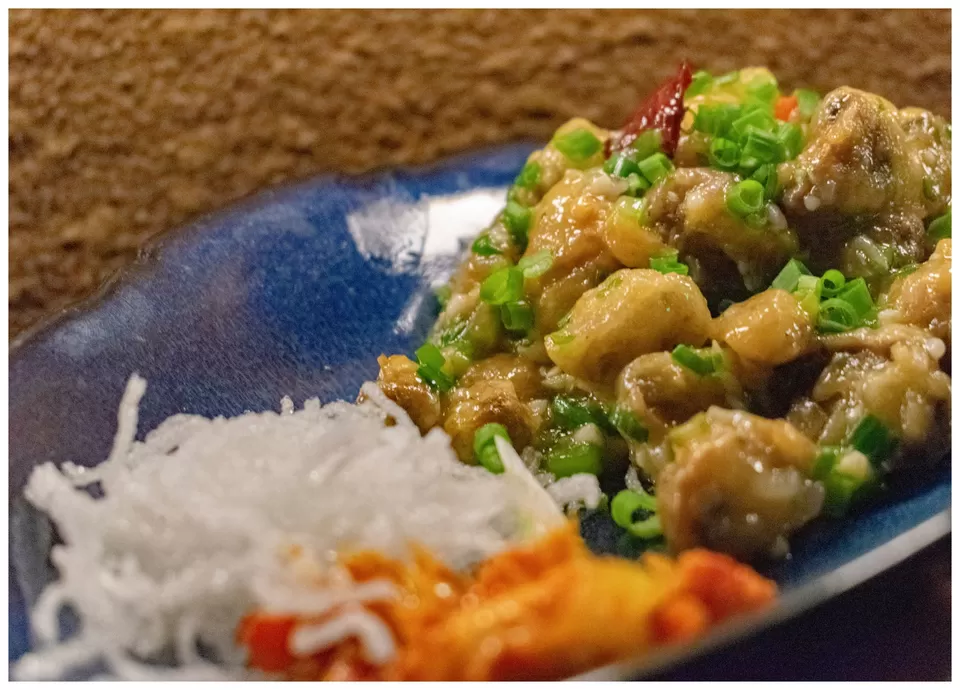 Soya Keema Nachos (295 INR):- If you remember, I told you that once upon a time I would spend my days and nights at Seasons Mall watching movies and eating Nachos. I certainly have an answer to what If Seasons is closed for some reasons. Least I got my Nachos covered with these amazing corn tortilla chips served with Soy Lal Mirch Keema, Burani Sour Cream and Liquid Cheese.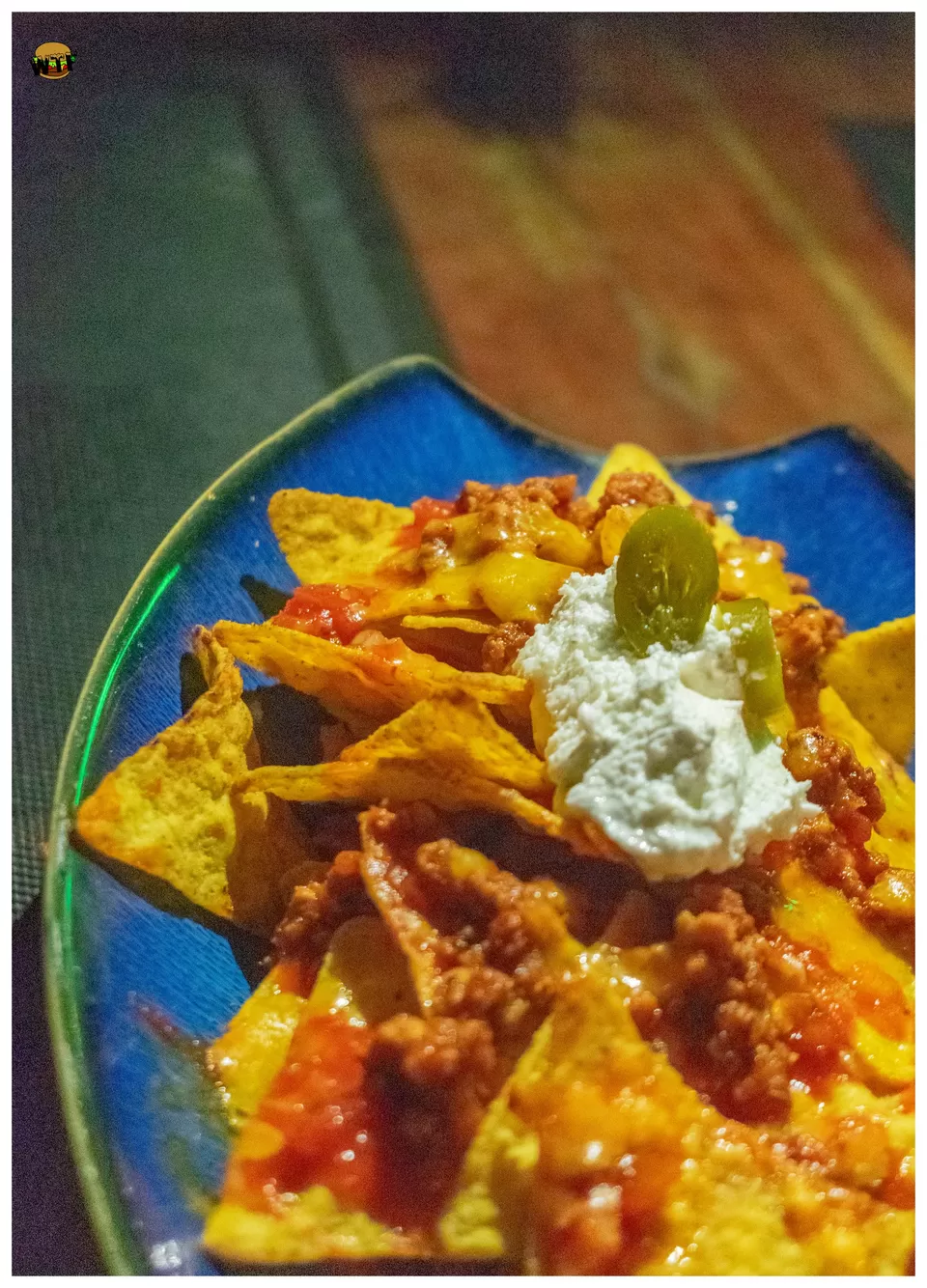 Galouti and Cheese Coins (345 INR):- These were Cheddar Cheese Coins topped with Mushroom Galouti, Coriander and Tomato Salsa.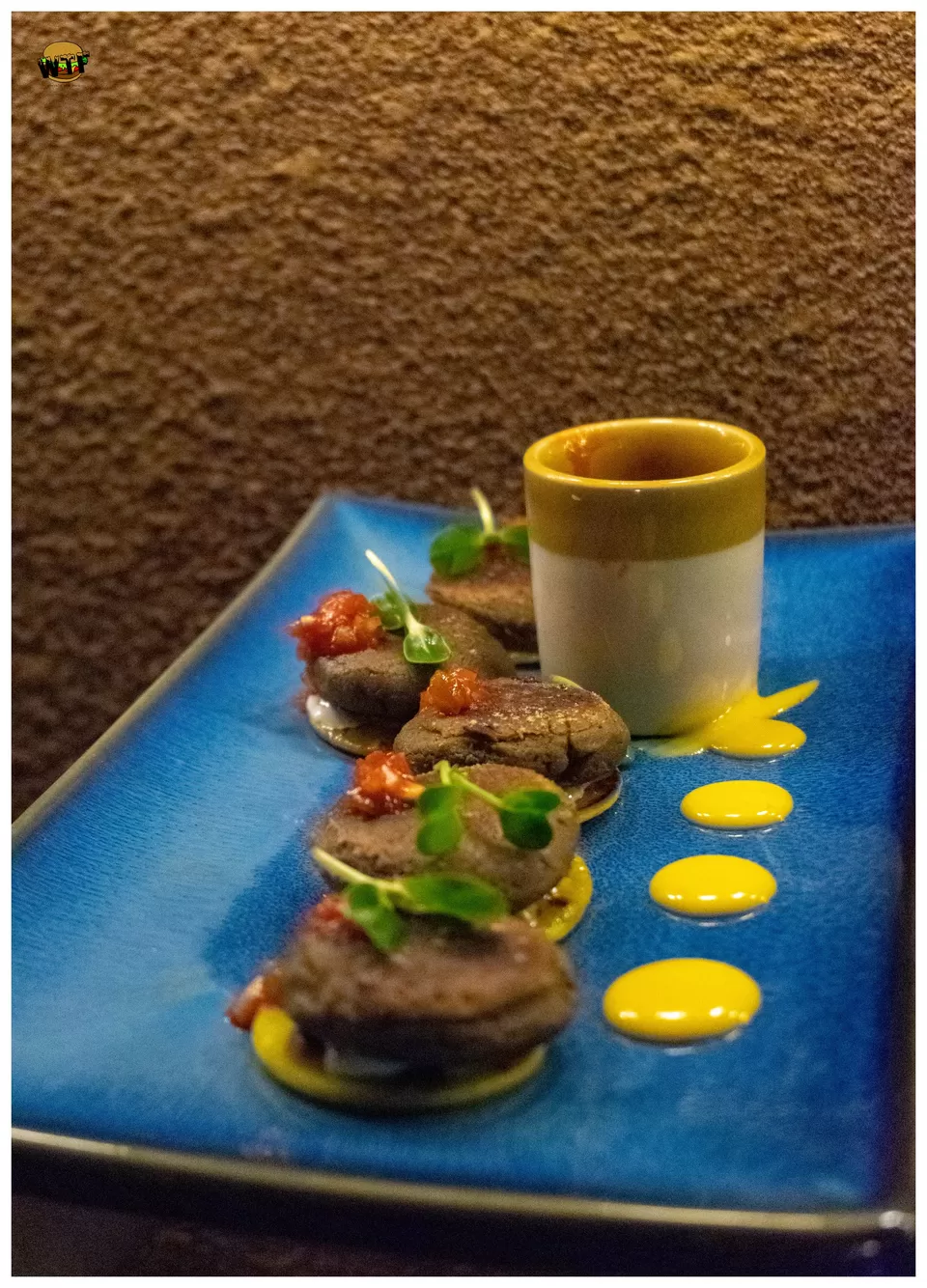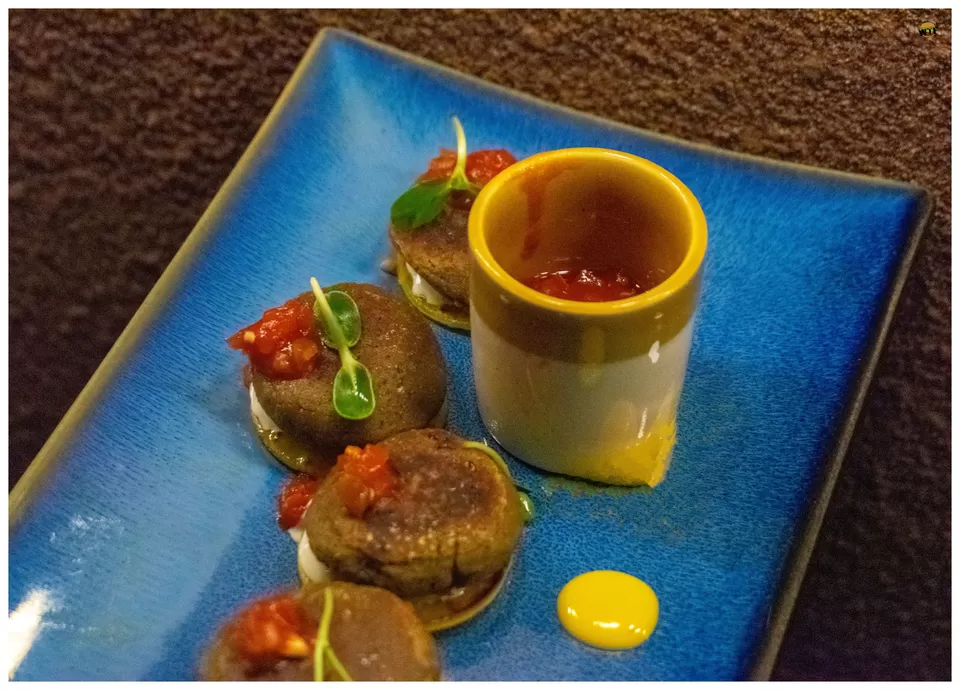 Baked Mushroom Tarts (395 INR):- As pretty as they looked, these Crispy Tart Shells stuffed with Baked Kali Mirchi Mushrooms, Chilli Onion Jams and Chives were really delish.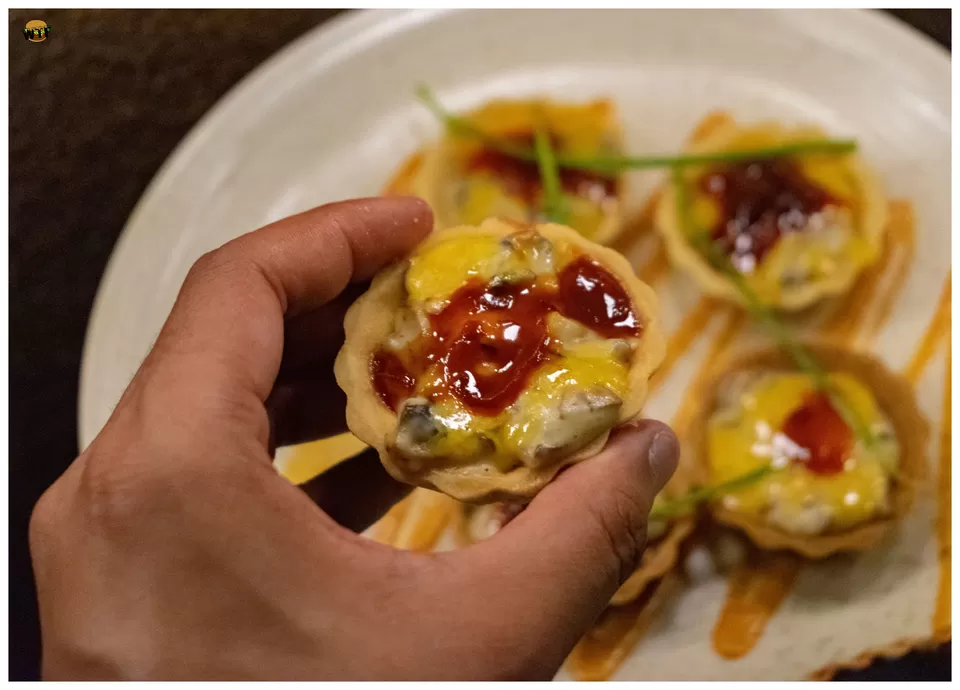 MINI BITES (NON-VEGETARIAN):-
Chutney Chicken Seekh (395 INR):- Why have abs, when you can have Keb-abs? lol. These delicious Cheese Chiken Seekh with Whole Wheat Onion Slaw, Chives and Mint Chilly Ketchup were totally droolworthy and mouth-watering.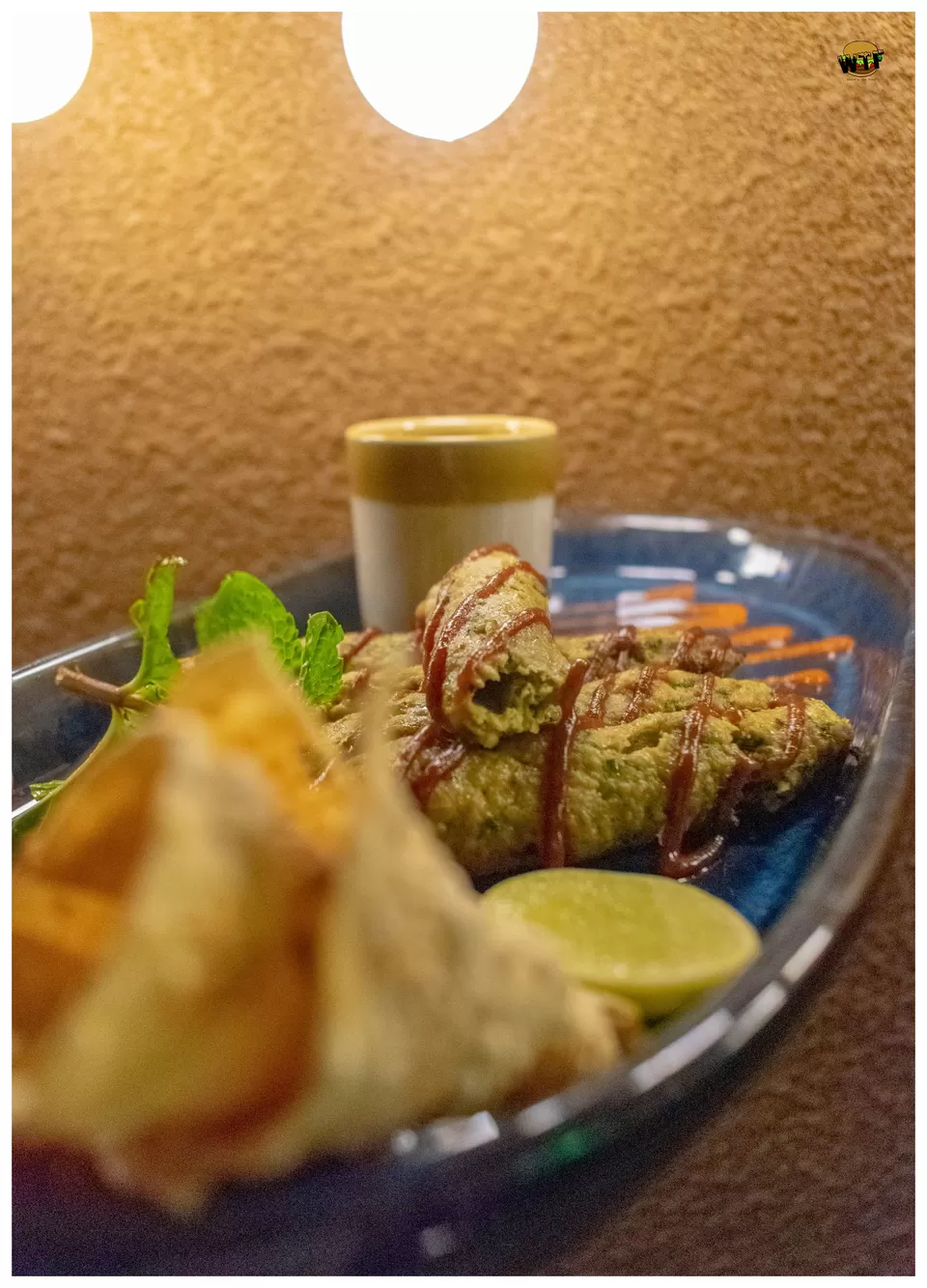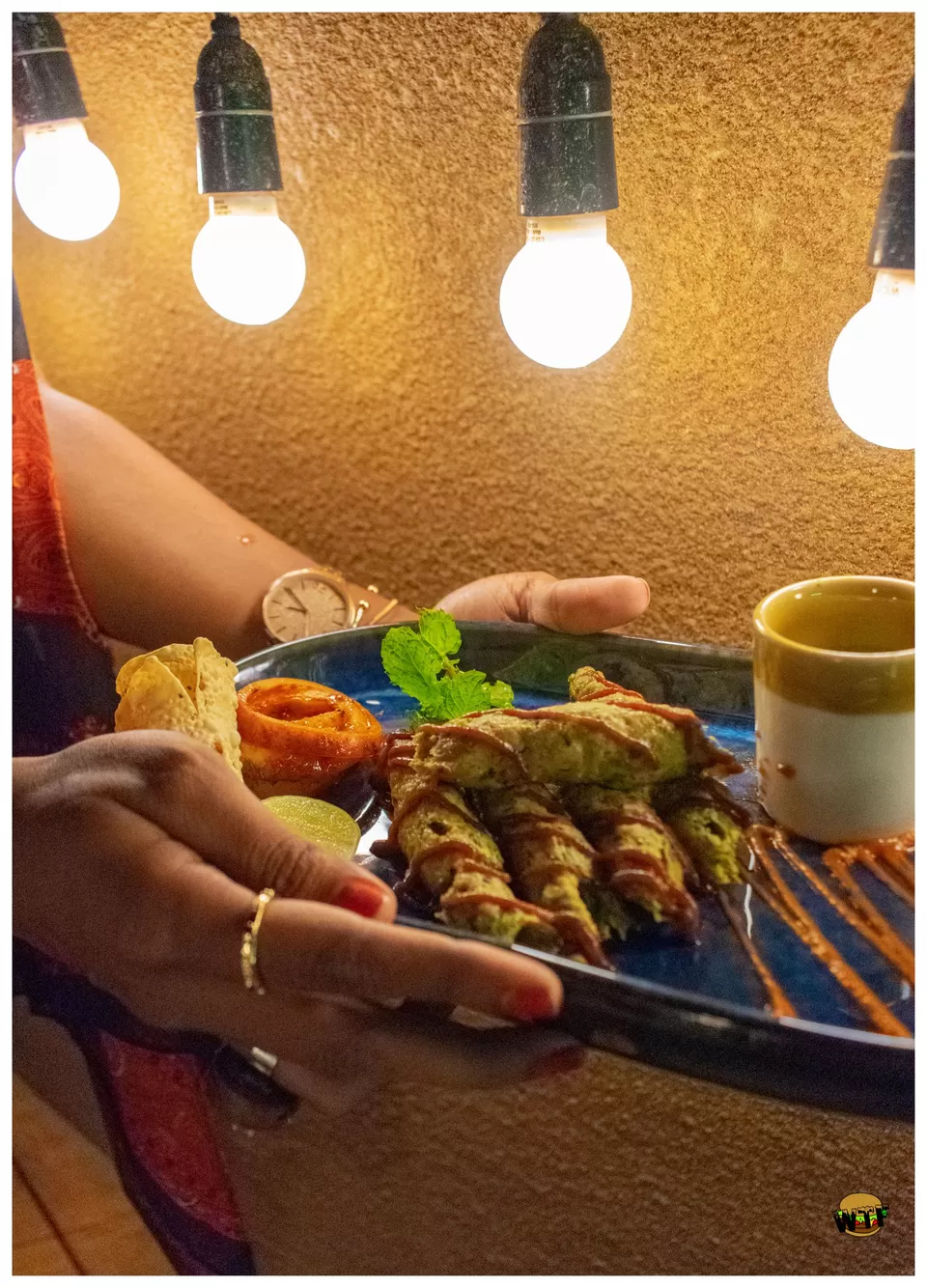 BAOS:-
Sriracha Tofu (275 INR):- While I have mixed feelings about how sometimes I like the taste of Sriracha Mayo or Sauce and sometimes I don't, It really enhances the flavours of this preparation with Crispy Fried Tofu along with Pickle and Crackling Spinach.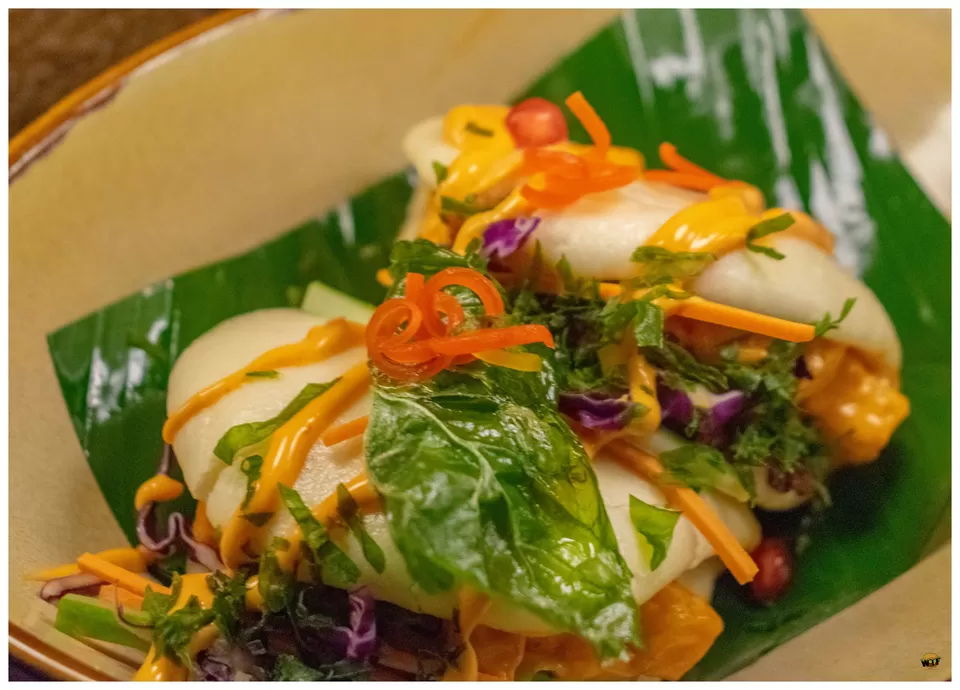 DUMPLINGS:-
Thai Asparagus - Lemon Grass - Black Mushroom Gyoza (325 INR):- These dumplings are so flavorful because of Thai Asparagus, Lemon Grass and Black Mushroom, that They are not just the most perfect apetizers but also a trip around your taste buds going wow and your jaws dropping to awe.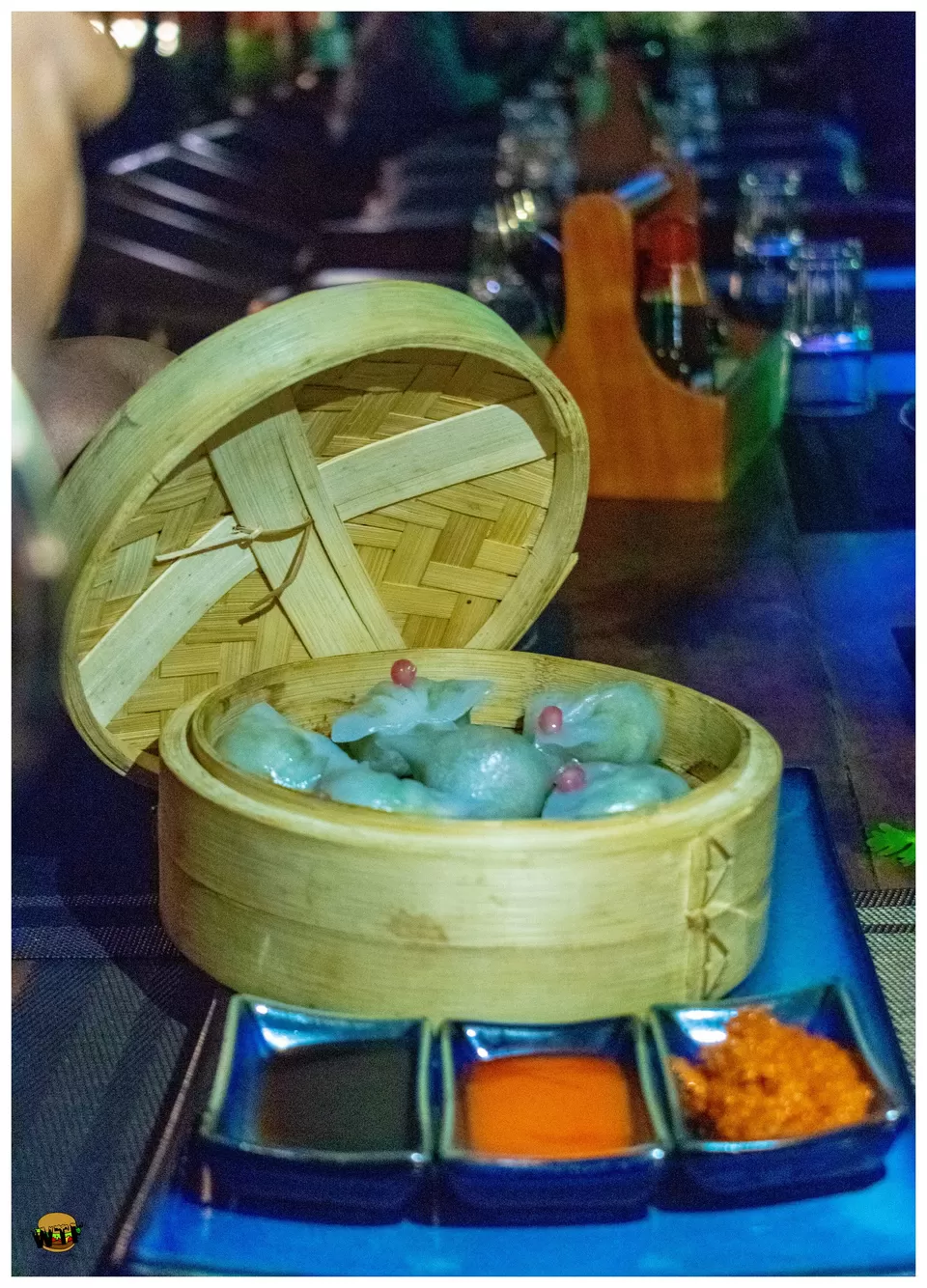 Hyderabadi Biryani Dumpling (395 INR):- Say Whaaaaaaaaaaaaa...t?
No wait, Are you serious? Biryani Dumpling, is that even a thing ?
Well, I guess these mouth watering, only one of its kind of dumplings are kind of a living proof that it sure is, lol. And I'm not gonna give it all away in this blog. I really want you to go and find out yourself what and how exactly it was.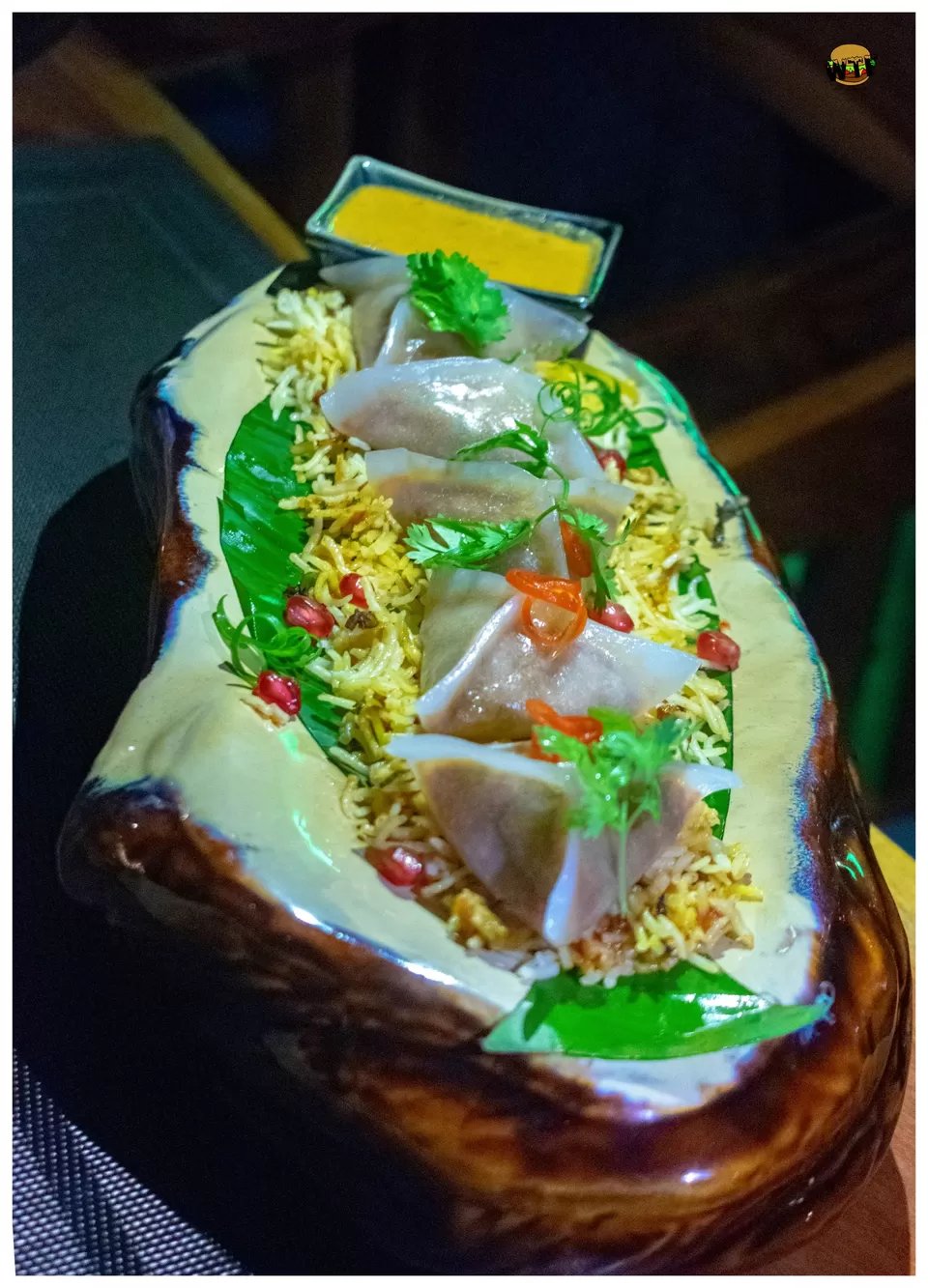 MAKI ROLLS:-
Sriracha Blush:-"She's gon call her friends now that's the plan, Cause I just ordered Sushi from....." Lol, That song is always playing on the back of mind when I find good sushi anywhere. These are the best maki rolls with flavours and more flavours in it and some more.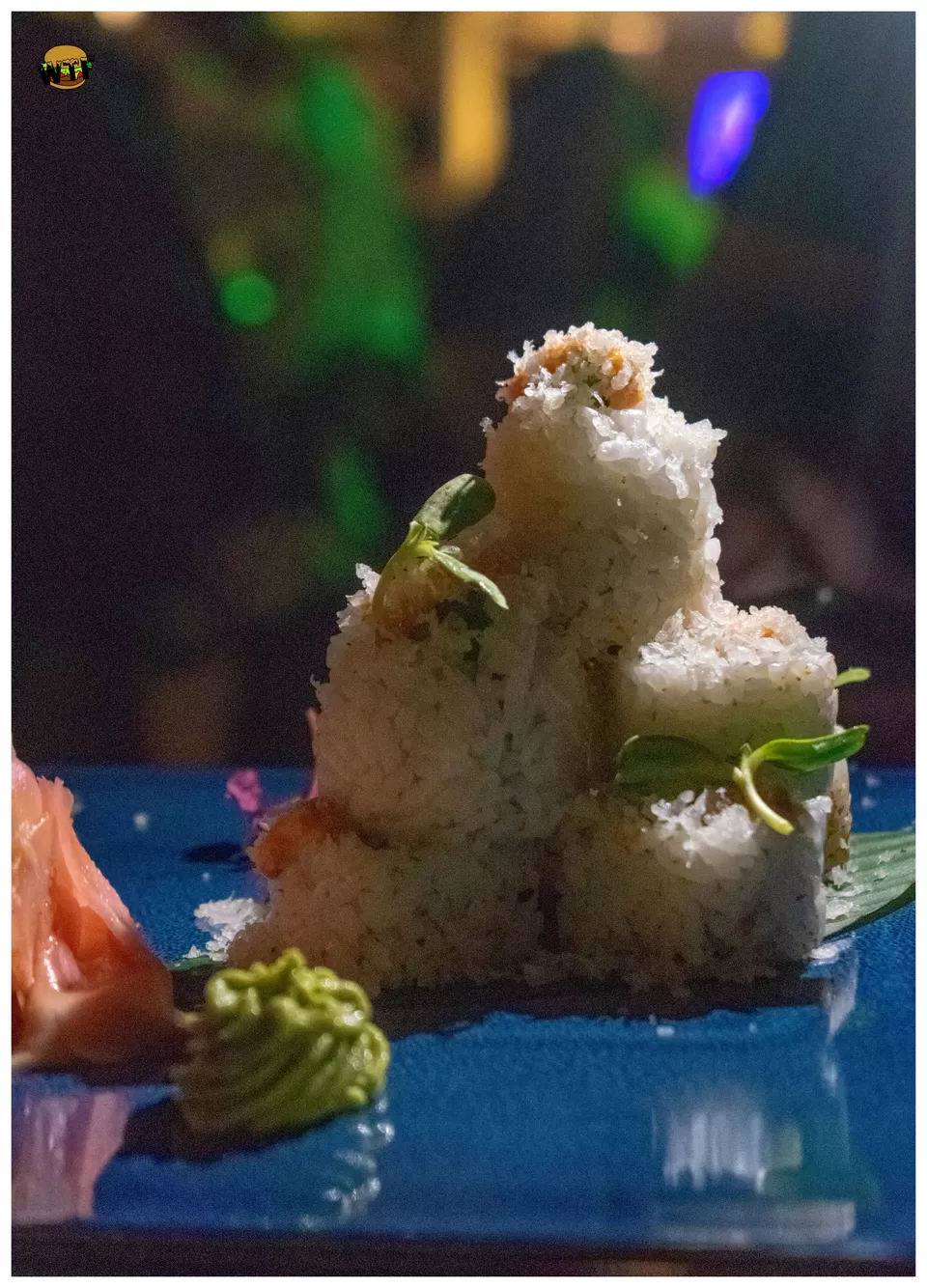 PAIRED CURRIED MEALS (NON-VEGETARIAN):-
Sri Lankan Prawns Curry (595 INR):- On my recent Trip to Sri Lanka, I came to know about how amazing and rich are the recipes of Sri Lankan Curry. While It may not be the same, I certainly fell in love with this version of Prawns Curry which is basiaclly a non-veg curry that is high on coconut milk.
P.S; Sri Lankan Prawns Curry is not on the official menu of CULT, we asked for a customization in another Sri Lankan Curry, So ask for yourself next time you're there.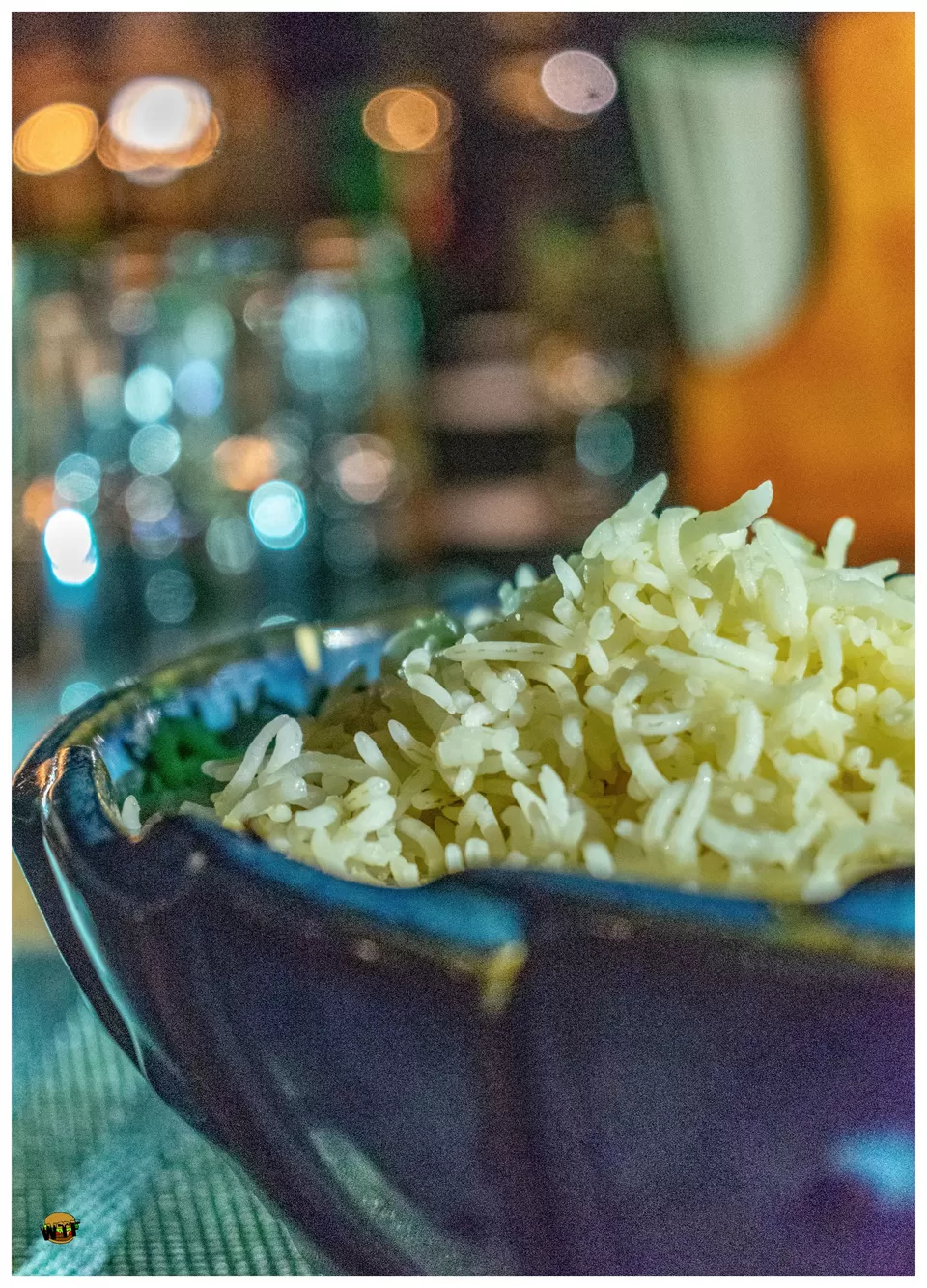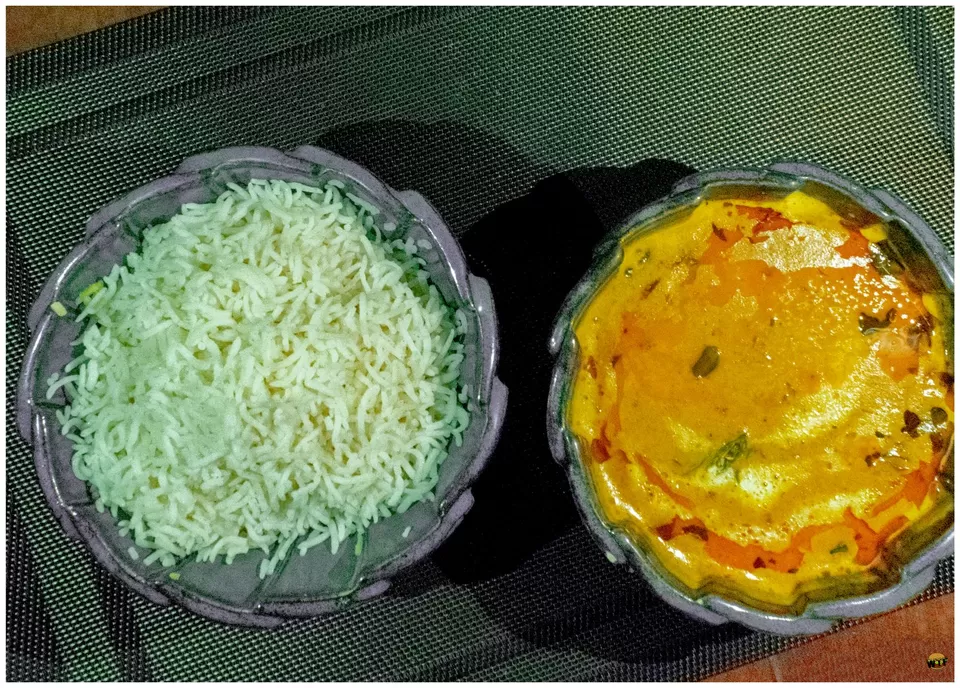 DESSERT:-
Chocolate Mud Cake (265 INR):- As stunning as it may already look on a dinner table, It surely contributes to a perfect/happy ending for any meal. That gooey chocolate topping over a thick chocolate base is nothing but a blessing in disguise.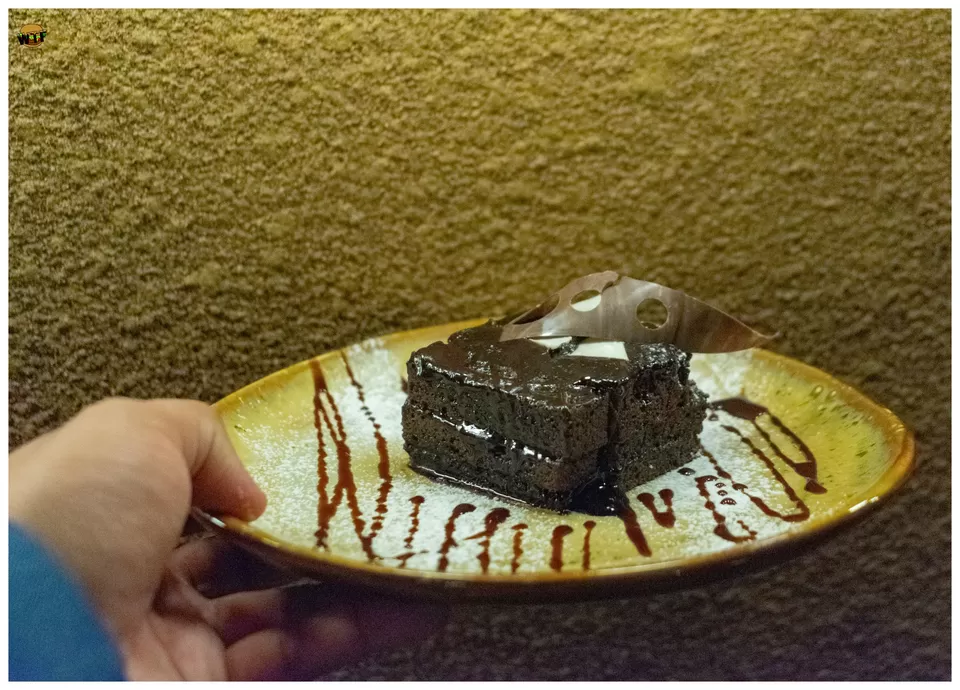 Blueberry Pie (265 INR):- I must say that the texture of this cheesecake was really soft and the semi-tart blueberry topping was just a perfect match for the recipe.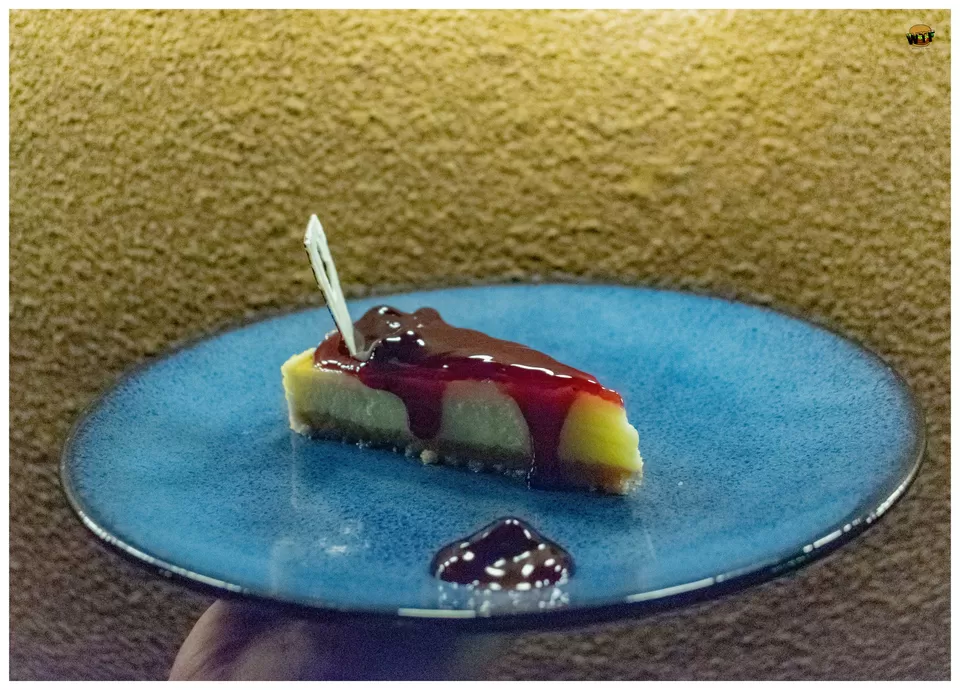 Baked Cheese Cake (265 INR):- CULT has really amazing baked cheesecakes. I first had a baked cheesecake at Millers and you already know that I literally went gaga about it. And, I can't tell you having found Baked Mango Cheesecake is just another level up to my happiness.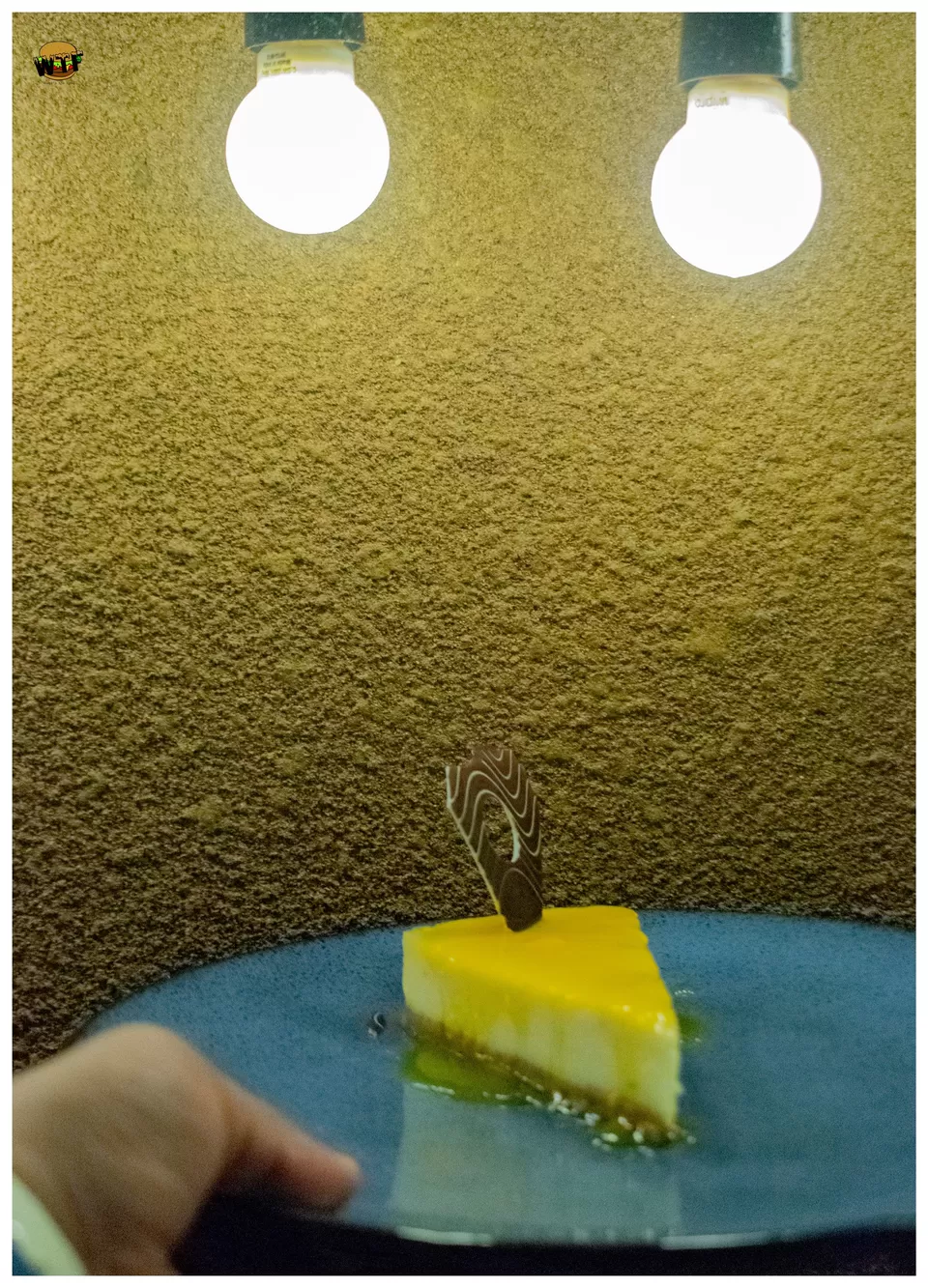 Tiramisu (295 INR):- Do you believe in love at first sight? 'Cause This just got my eyes rolling, This just didn't looked gorge but tasted super yumm too. This coffee-flavoured Italian dessert has never disappointed me.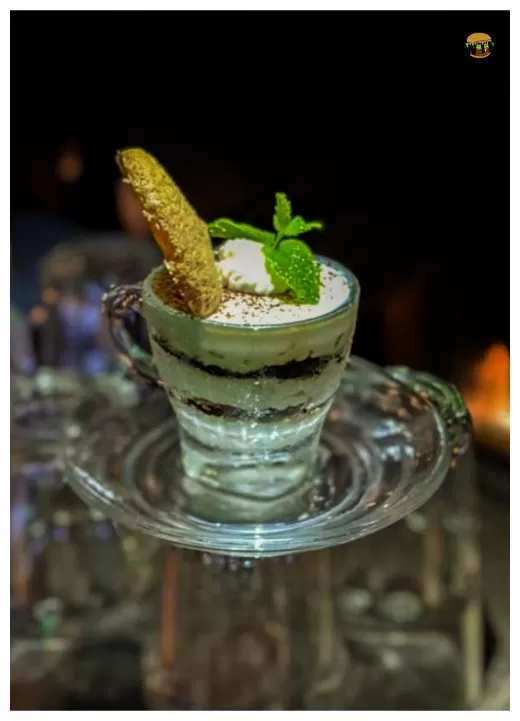 If you are looking for a relaxed lunch or dinner or brunch or whatever with your friend, family, or that someone special, this is the most perfect place to unwind with some delicious food along the way. CULT has amazing Starters, Soups, Baos, Mezze Platters, Mocktails, Cocktails, Pizzas, Dumplings, Sushi, Main Course, Desserts and the list is never ending. Magnificent Ambiance, Great Service and Delicious Food at Terra promises a wonderful place with a wonderful experience.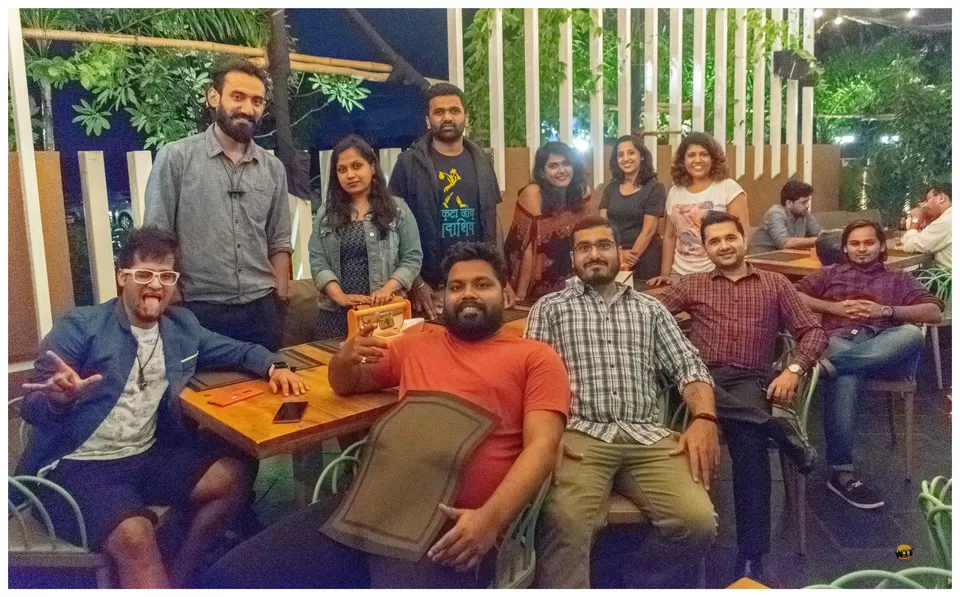 Thank You Sharvari Manakawad and Team Milestone Pune for extending the invite and Thank You Team The Cult - Terra for hosting us.