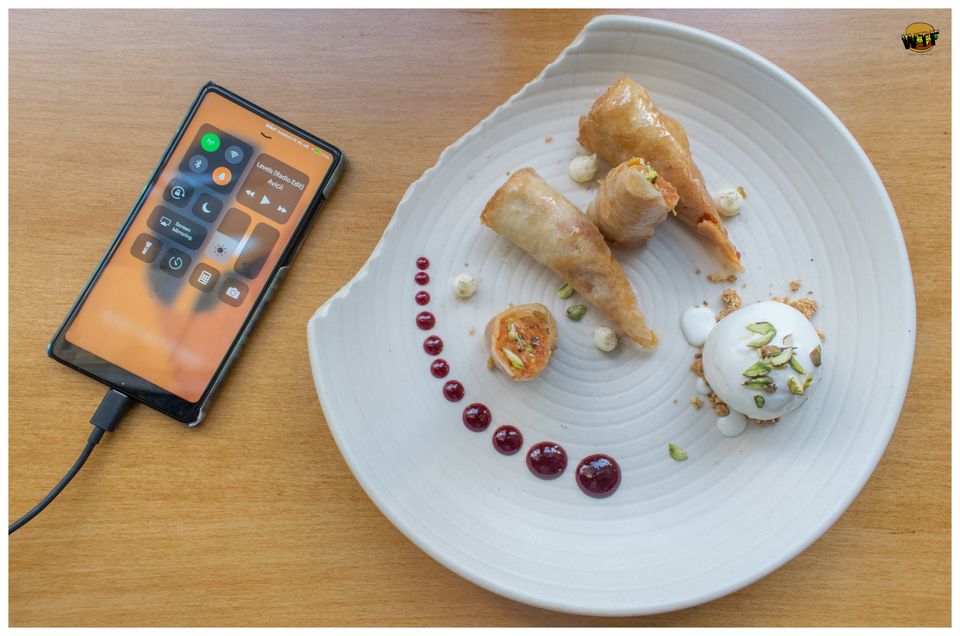 Hands down to one of the best restaurants i wanted to visit for a long time. This elegant restaurant situated in Yerawada promises to have an eclectic mix of unconventional cuisines from all over the world.

The place has an amazing ambiance and offers indoor as well as outdoor sitting options. Every thing happens here is a nothing less than a magical story. The multi-cuisine menu serves a variety of North Indian, Thai, American, and other Continental delicacies.
I was recently invited for a tasting at Pandora and to try out some amazing dishesfrom an amazing menu specially curated by Chef Ajay himself. It was nothing less than a dream come true for me being a fan of Chef Ajay Chopra.
Given below is a brief of items that we tasted at this amazing place that offers one of the most amazing gastronomy experience in the city.
Five Minute Gastronomy:- Pandora practices this cool tradition/ritual of having the first five-minute of a user experience totally dedicated to Gastronomy and the views that appears next is surely capable enough to trigger every inch of stomach to call your hunger loudly.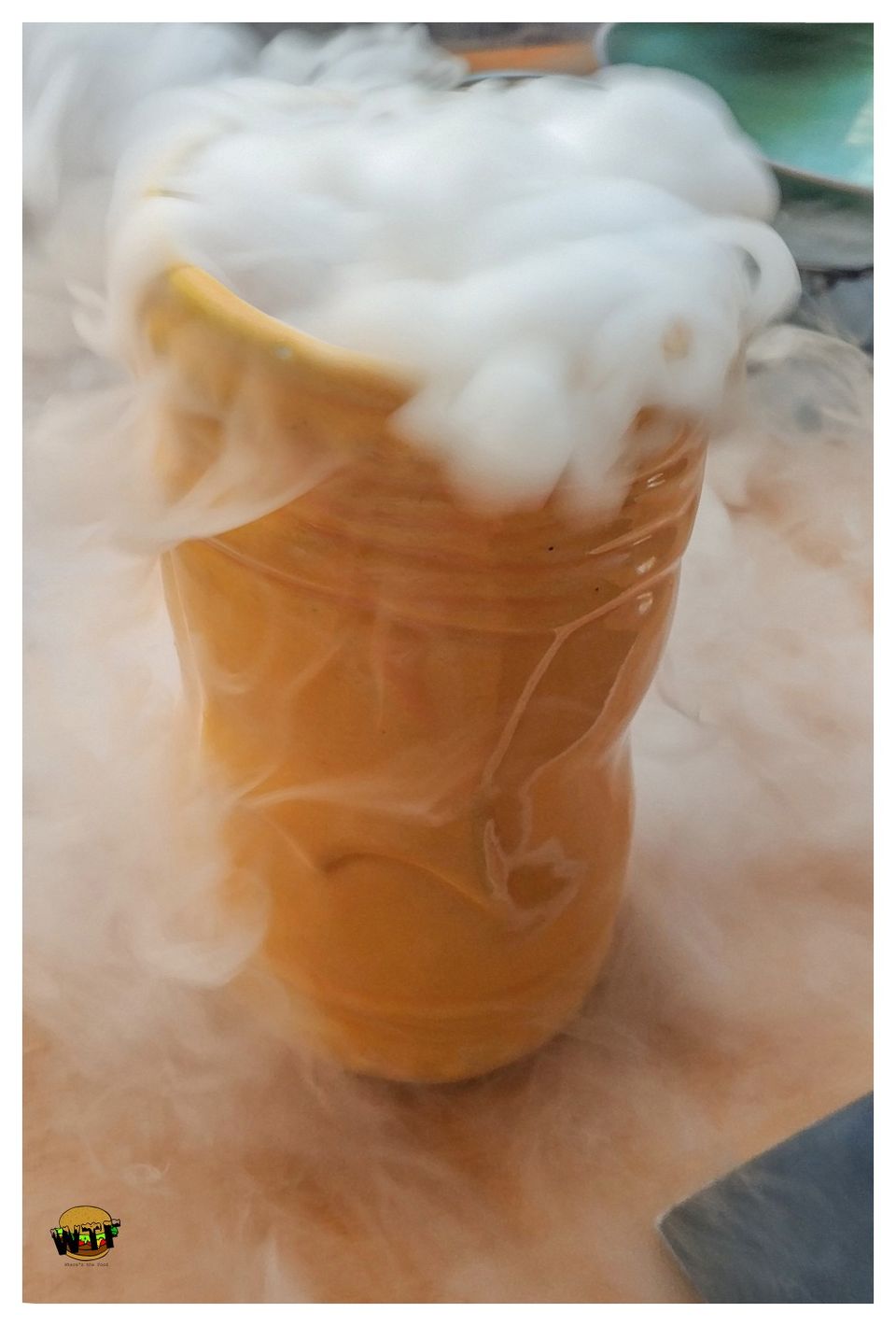 Snowdrop (215 INR):- A perfect mocktail that has a perfect mix of Peach, Ginger and Litchi perfectly did set my expectations high from this place.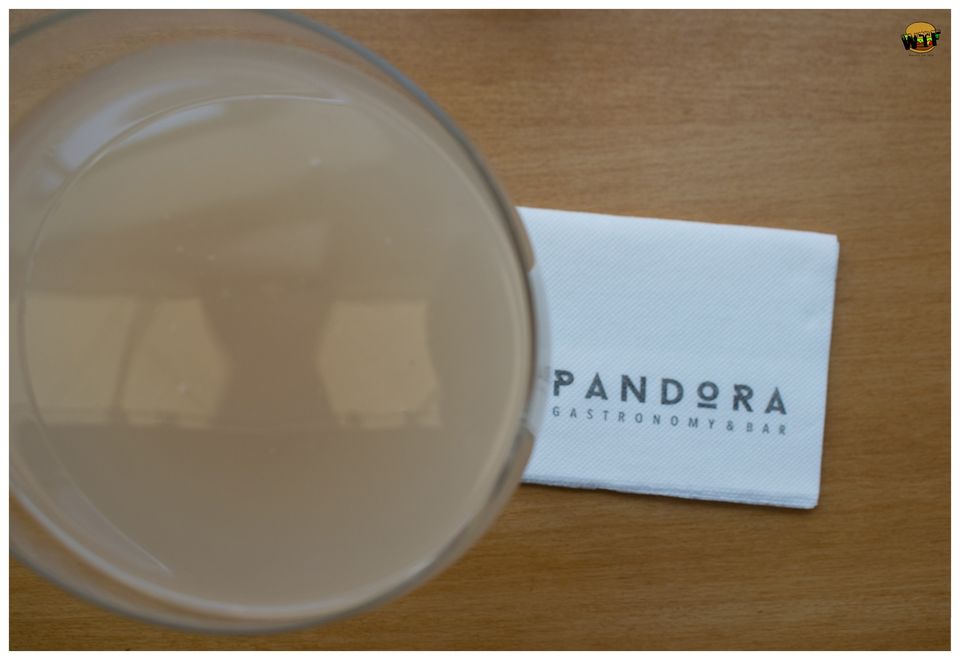 Masala Liver Pate (195 INR):- After the fumes rolled over table and rinks were served, a well plated Masala Liver Pate served with cumin seeds laced crispy breadstick just served a first magical relief to my hunger.
Tuna Bhel (170 INR):- If i'm being honest, Despite of spending three years in Pune, But I never liked Bhel enough and until i changed my opinion after Tuna Bhel happened to me. Chef Ajay, I know its your favorite too, and you surely did some magic to make it mine too. You just uplifted the ordinary bhel by a 100 levels up, by simply adding Tuna, Sour Cream and Balsamic pearls.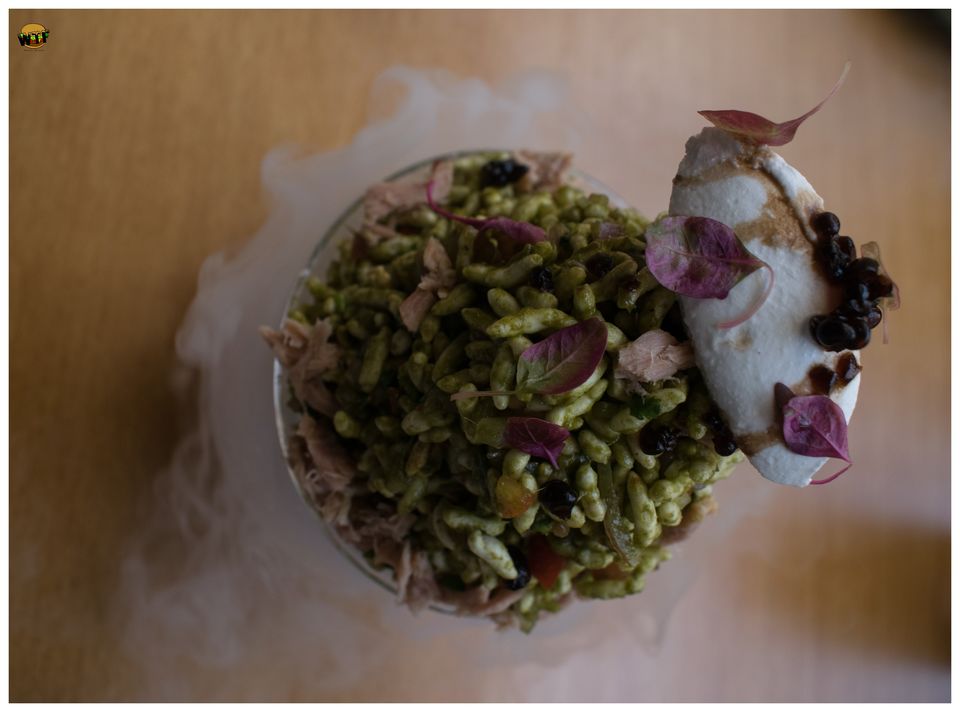 Canton Broth Chicken (215 INR):- A soy based broth with thin rice noodles was very much promising to the taste and the hunger as well.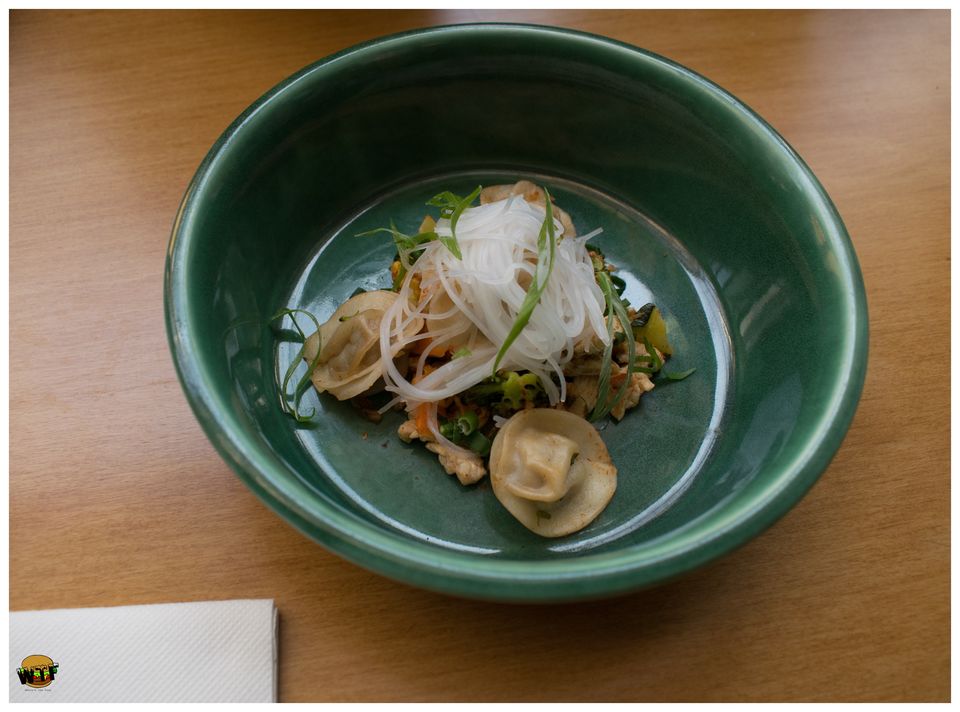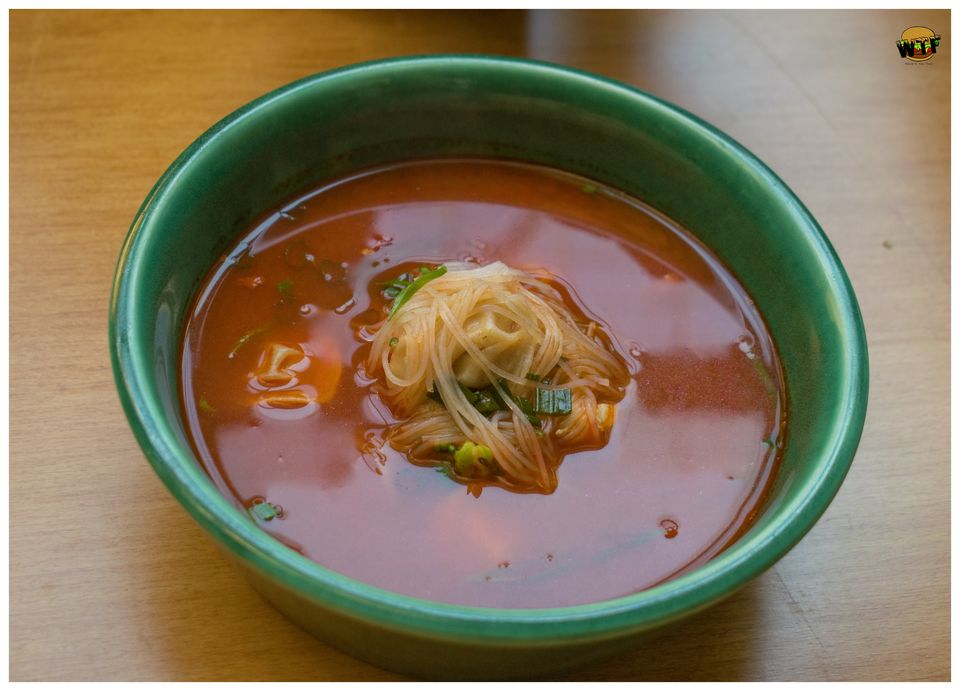 Murg Dakhni Shorba (380 INR):- Aromatic delicacy of broth that has chunks of chicken makes it all yummy in the tummy.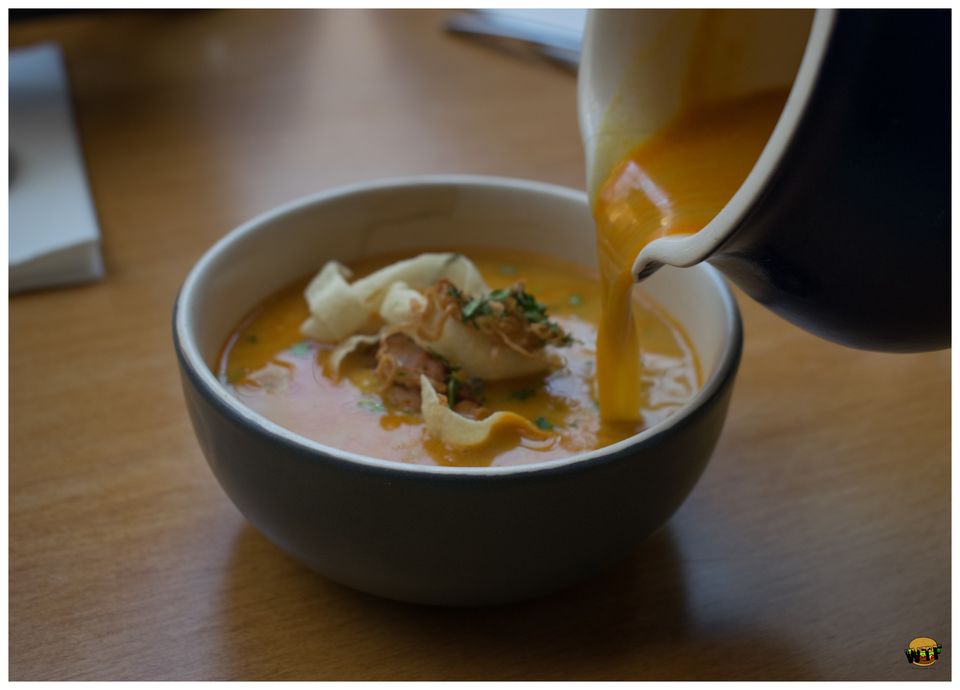 Tamatar Dhaniya Shorba (INR 380):- As the name suggests, it might be just another shorba made of Tomatoes and green coriander leaves, but tastes so different that what i could even expect. A tomato puree based soup with cheese and coriander is all that takes to make your taste buds dance.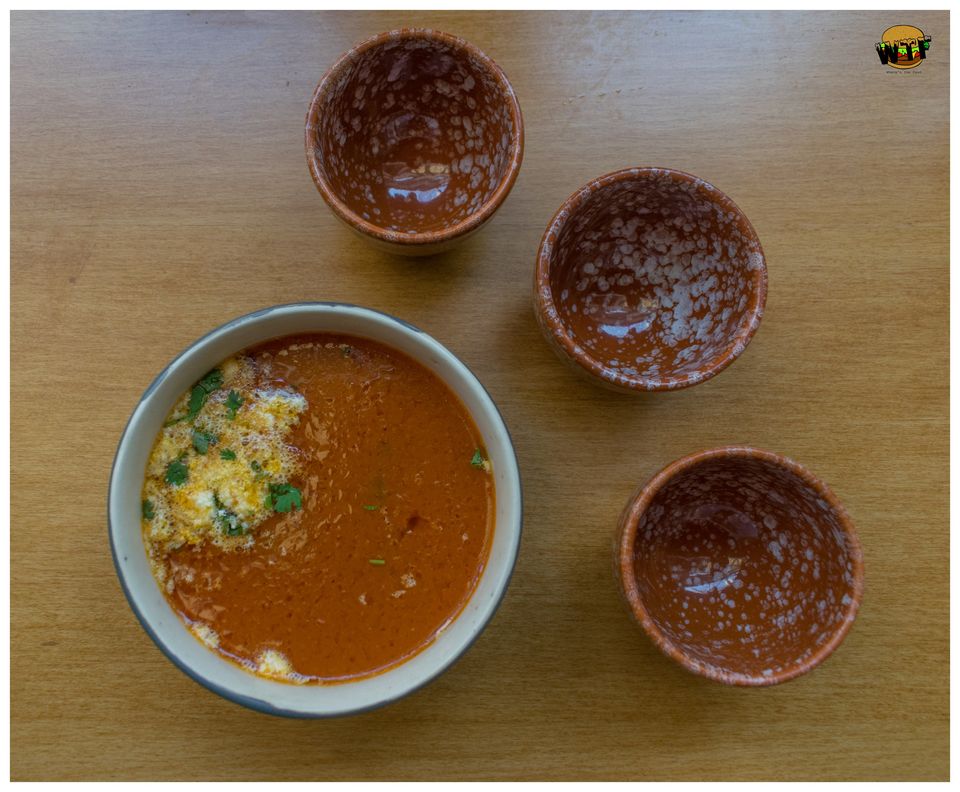 Gnocchi Salt Pepper (350 INR):- Soft like a pillow, these potatoes are tossed with pepper and garnished with spring onion and high on cracked bell pepper. This spicy but soft combination is a nothing less than a luxury to you hunger as well as taste.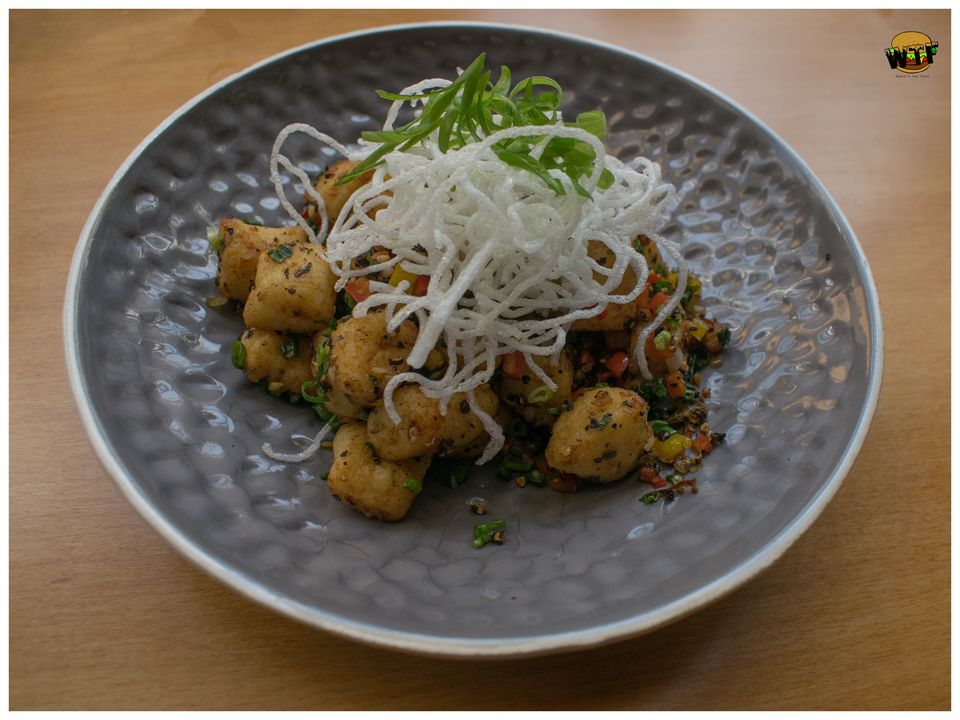 Aloo Kachaloo Poppers (175/300 INR):- When Potatoes try to be cool, they convert themselves into poppers. These nice looking Poppers are not just different in their name and looks, but also has a specific kind of taste which can only be experienced. So, make sure you do that by yourself.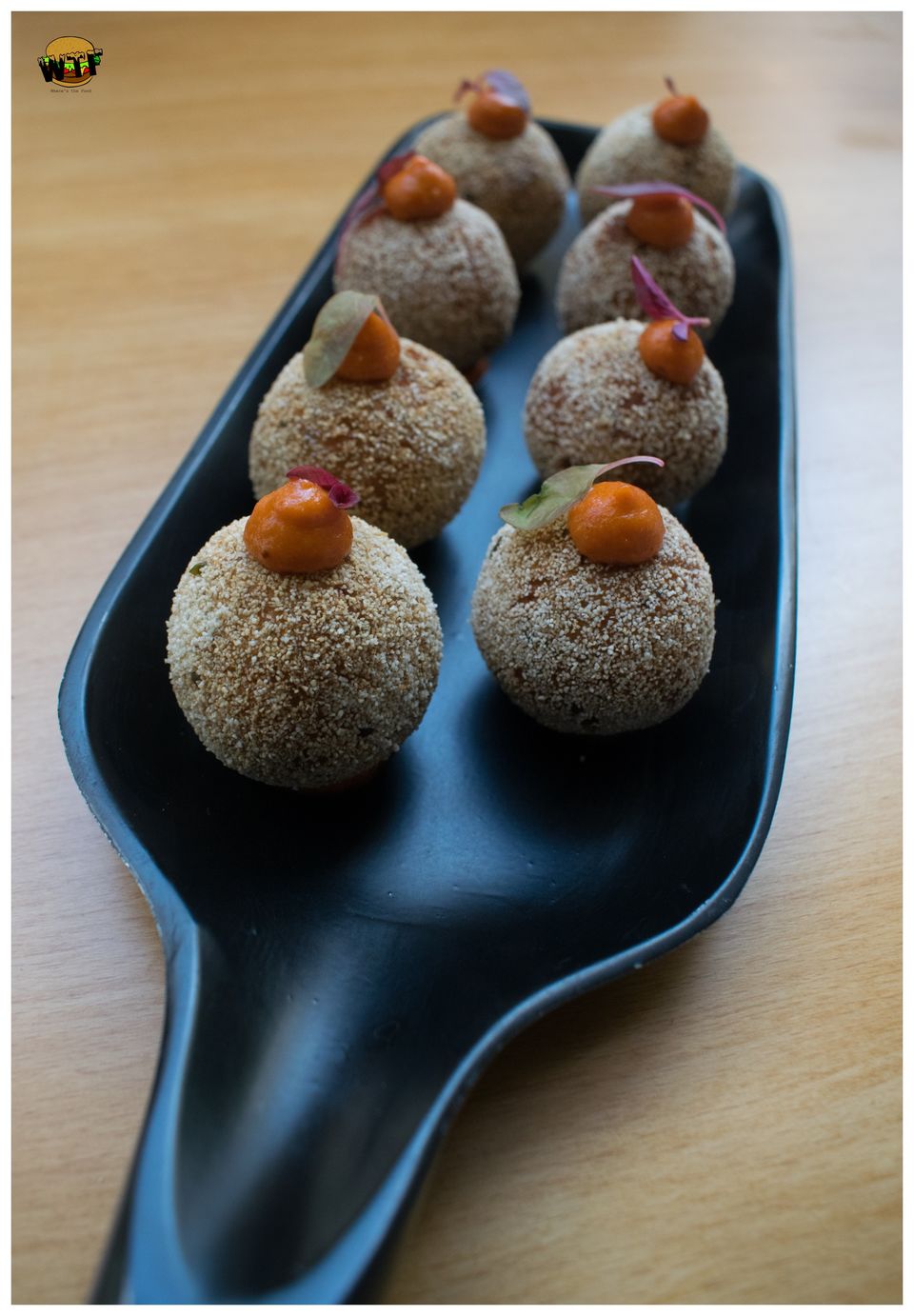 Broccoli Corn Dimsum (195/360 INR):- These green corn dimsums come with a perfect blend of Brocolli Corn Dimsum. It just does not take care of your taste but is healthy in its own proportion. A veg dimsum might not turn me on unless it is Broccoli Corn Dimsum at Pandora, and i totally satisfied with the taste it had.
Hot Bean Prawn (300/545 INR):- Wok tossed in the hot chilli bean sauce, these gigantic royale king prawns carries a specific taste that is one of its own kind.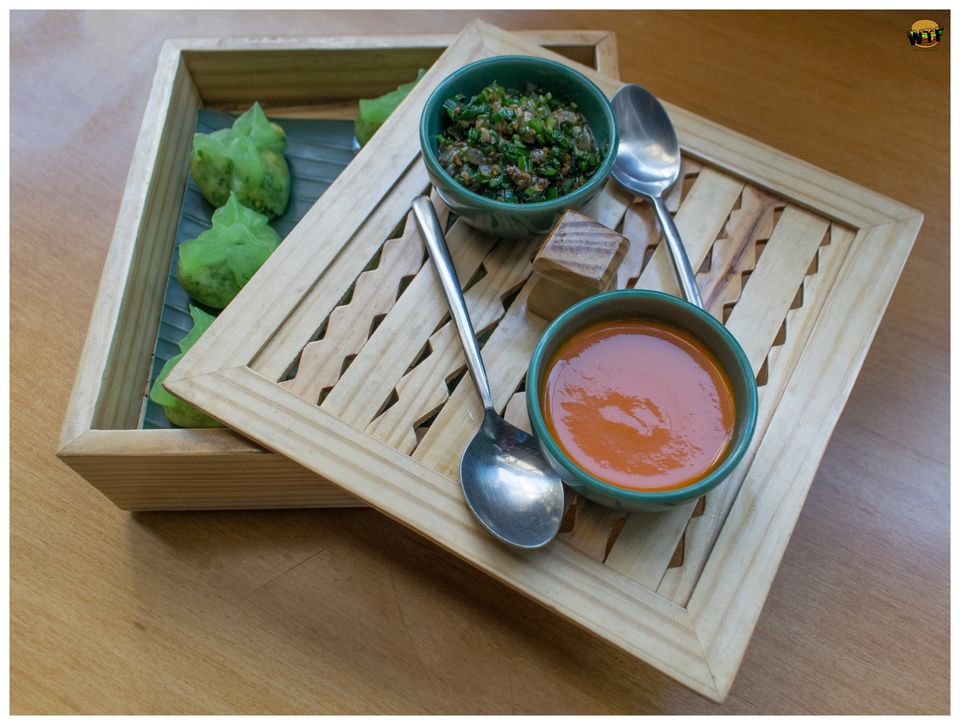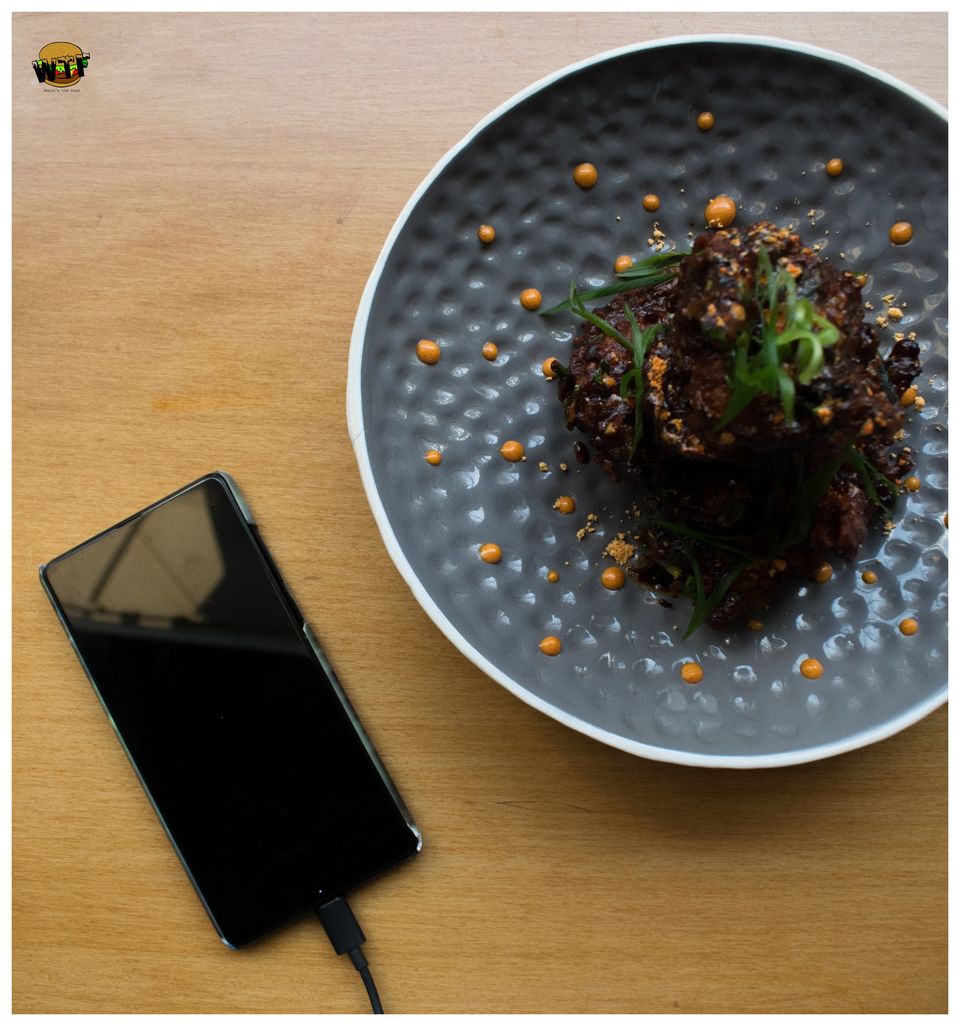 Crusty Puneri Misal (250 INR):- There You Go; that's the standard of creativity you're looking for, the Puneri thoughts in the minds of Chef Ajay goes to another level here. And, it seems like they've more than just a Bhel or Misal. This might sound like yet another Misal that you're familiar with and might look like that too. But You can only get to know the difference once you come and experience it on its own.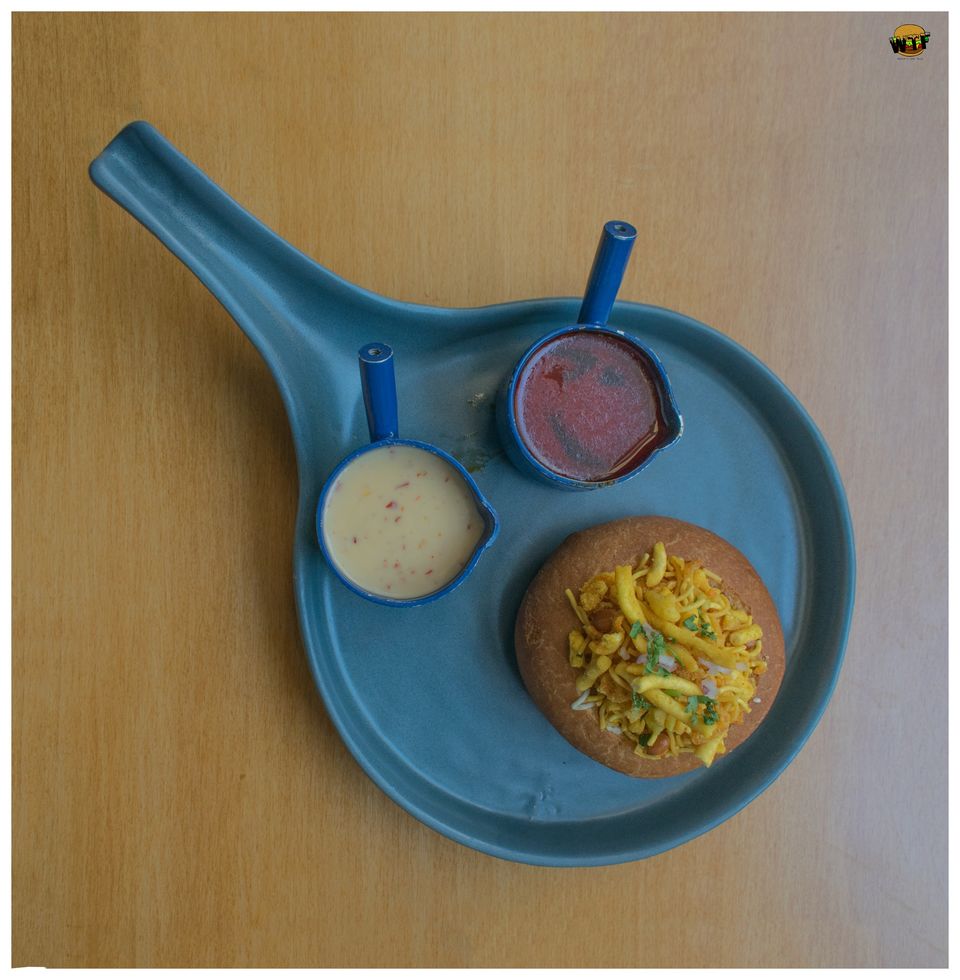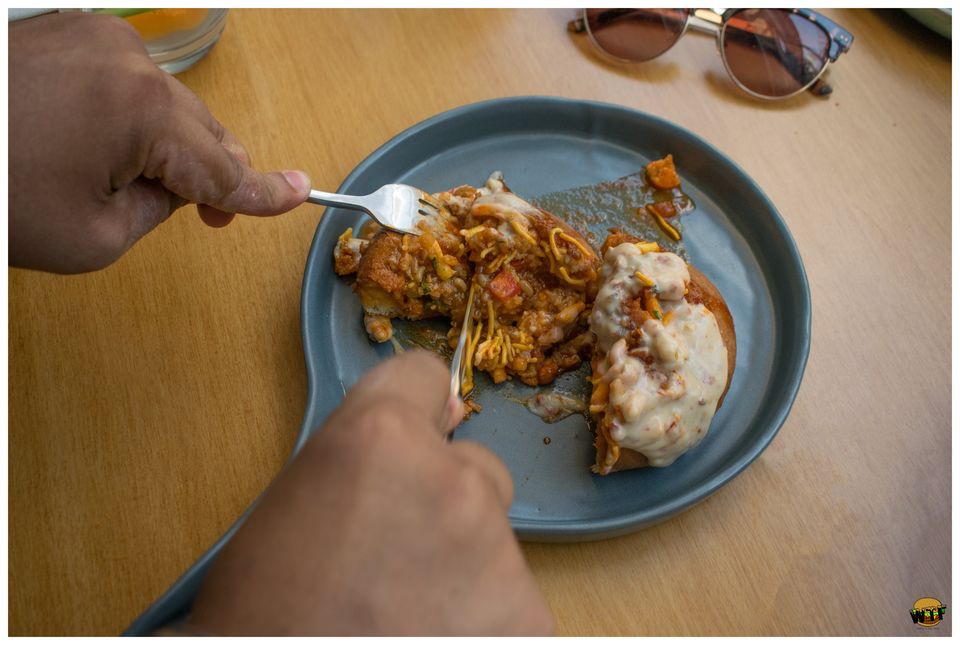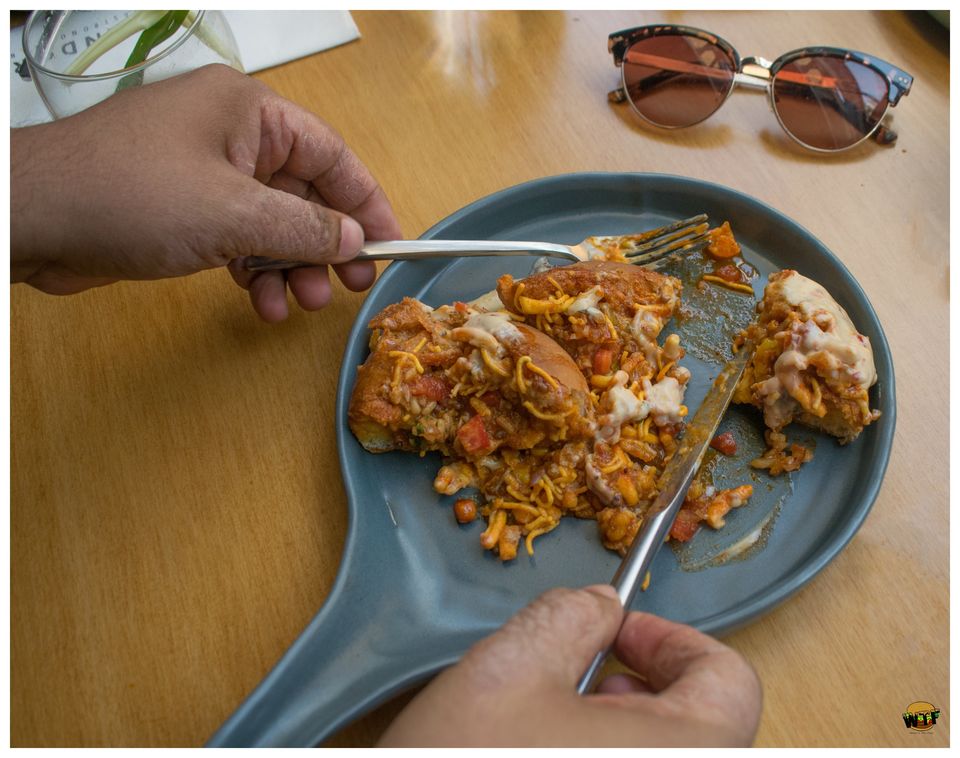 Kaffir Lime Chicken Tikka (215/390 INR):- These green chicken tikkas are high on Kaffir lime and are served with sago crisp and onion rings. I'm not a big fan of Kaffir lime but these tikkas tried their best to interest me into their taste and presentation.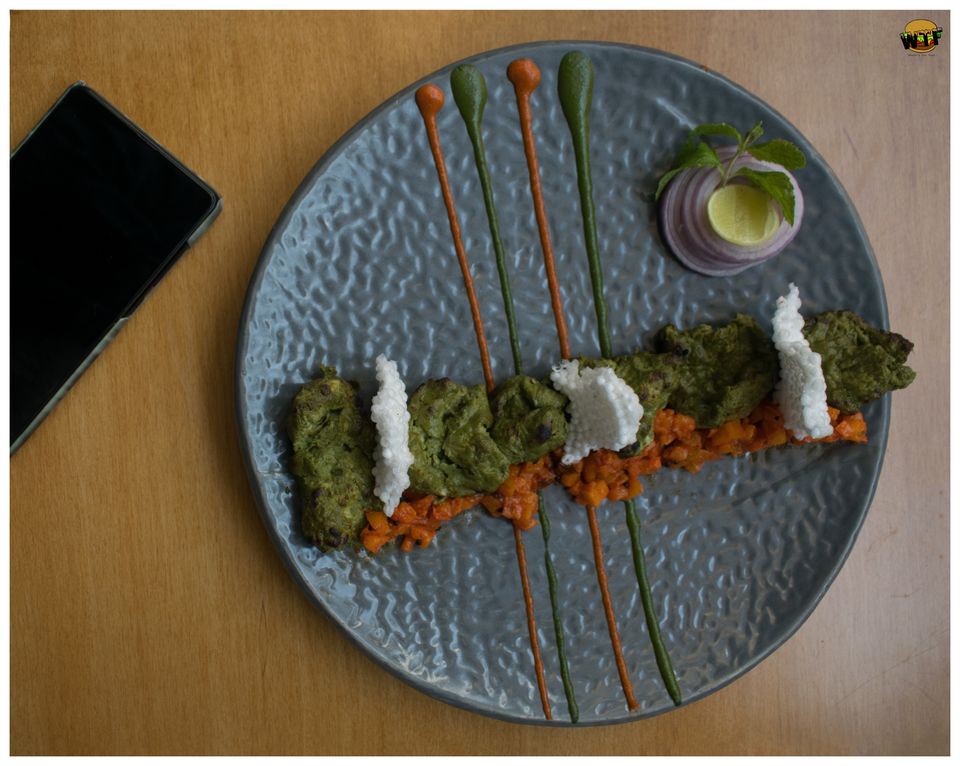 Sri Lankan Curry Veg (360 INR):- These is a veg curry that is totally high on the Coconut milk and are laced with Pandan Leaves, and is served with cabagge rice. It was something that i haven't eaten before and won't like to eat again, lol.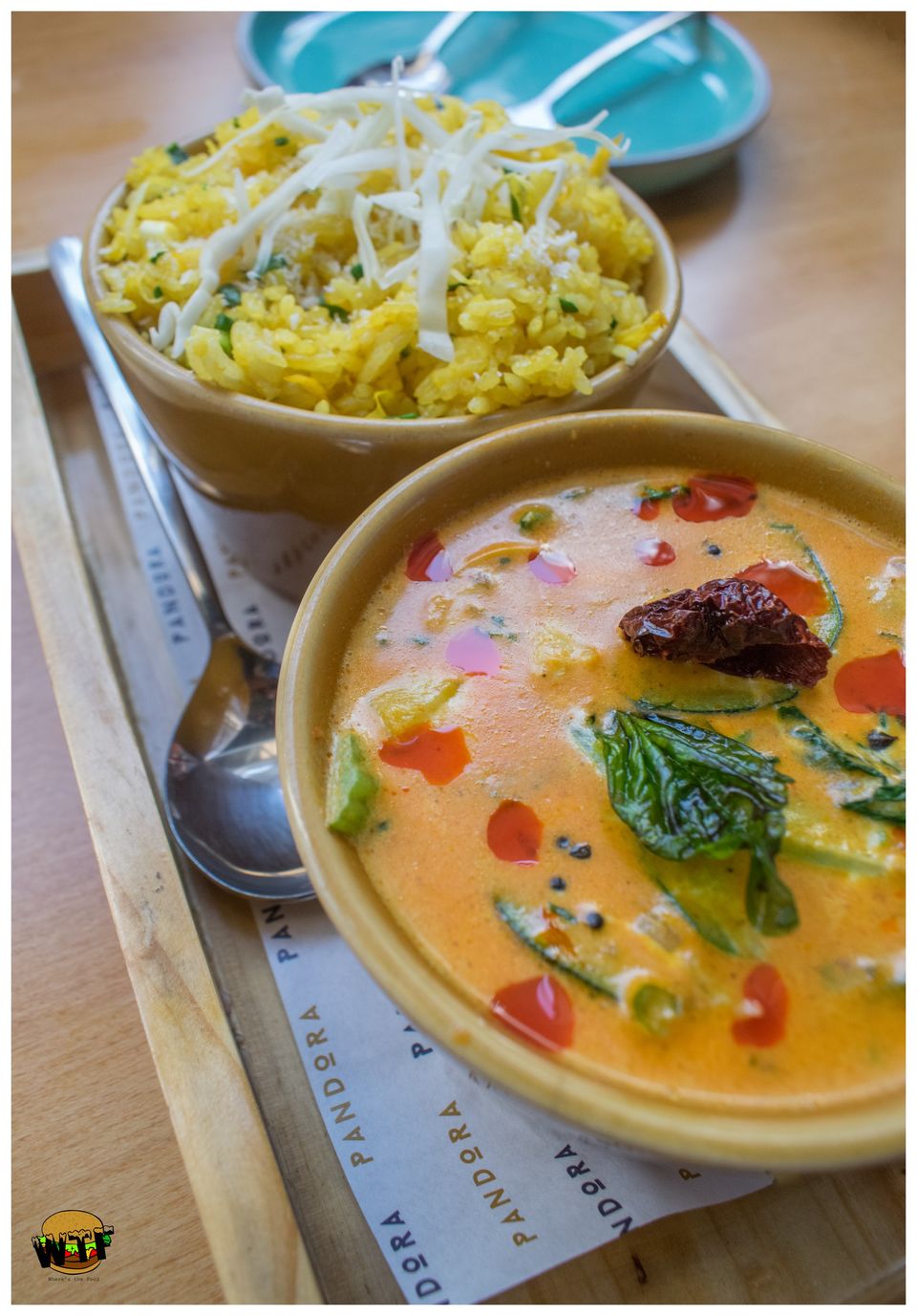 Stir Fried Chettinad Veg (415 INR):- That's a decent food item which consits of Assorted Veggies fried with Chettinad Masala and served with Malabar Paratha.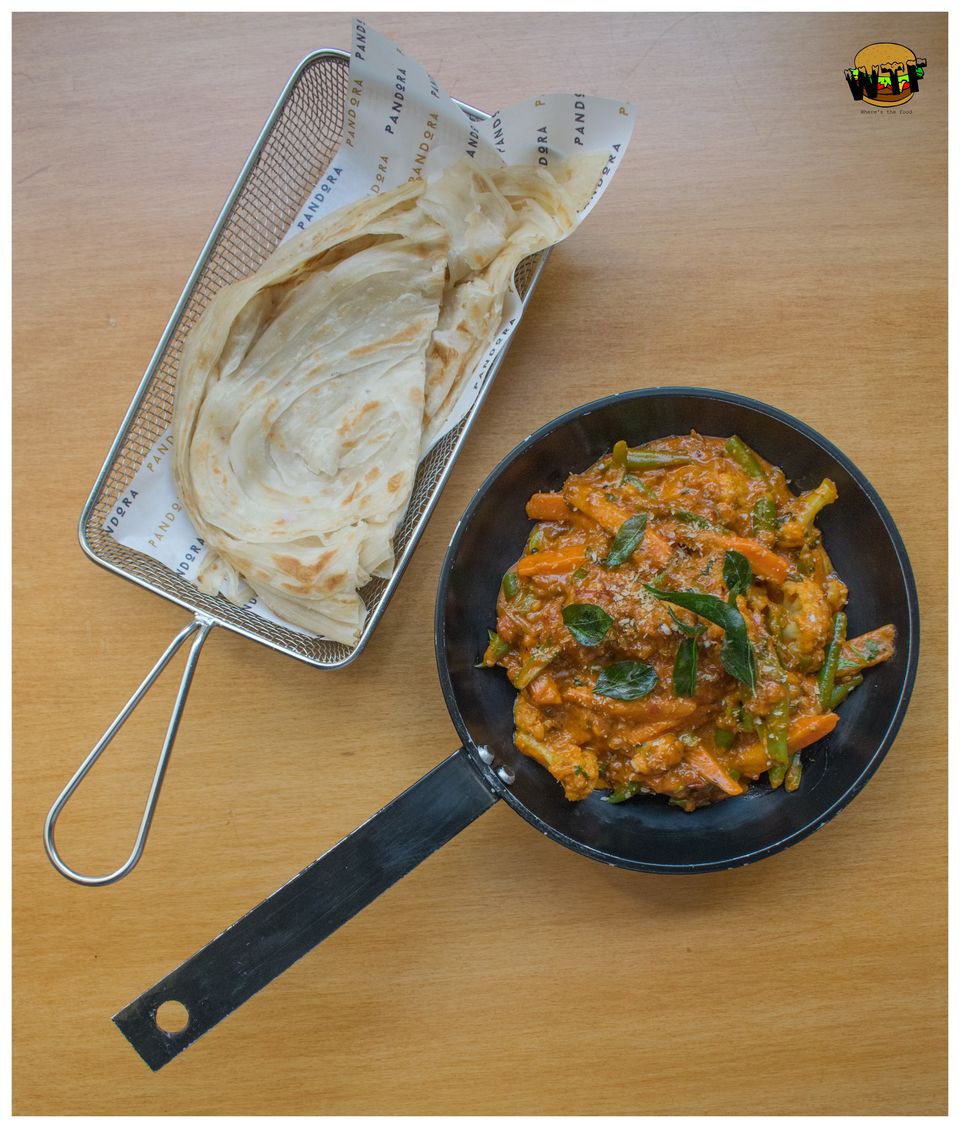 Murtabak (380 INR):- Am i talking of a Malaysian Street Food made with Malaysian Batter? Yes!
This was less than a taste that is supposed to come from spicy chicken mince filled with Sambal Sauce, Peanut dip, and Pickled salad.
Dum Ka Murgh:- One of my favourites after Tuna Bhel that is served at Pandora, This is truly a treat to my taste of food. I liked it very much indeed and this was just another Tender Chicken with bone in brown gravy served along with ChurChur Naan but they way they make it adds up to the unique taste they offer with every food item they serve at Pandora.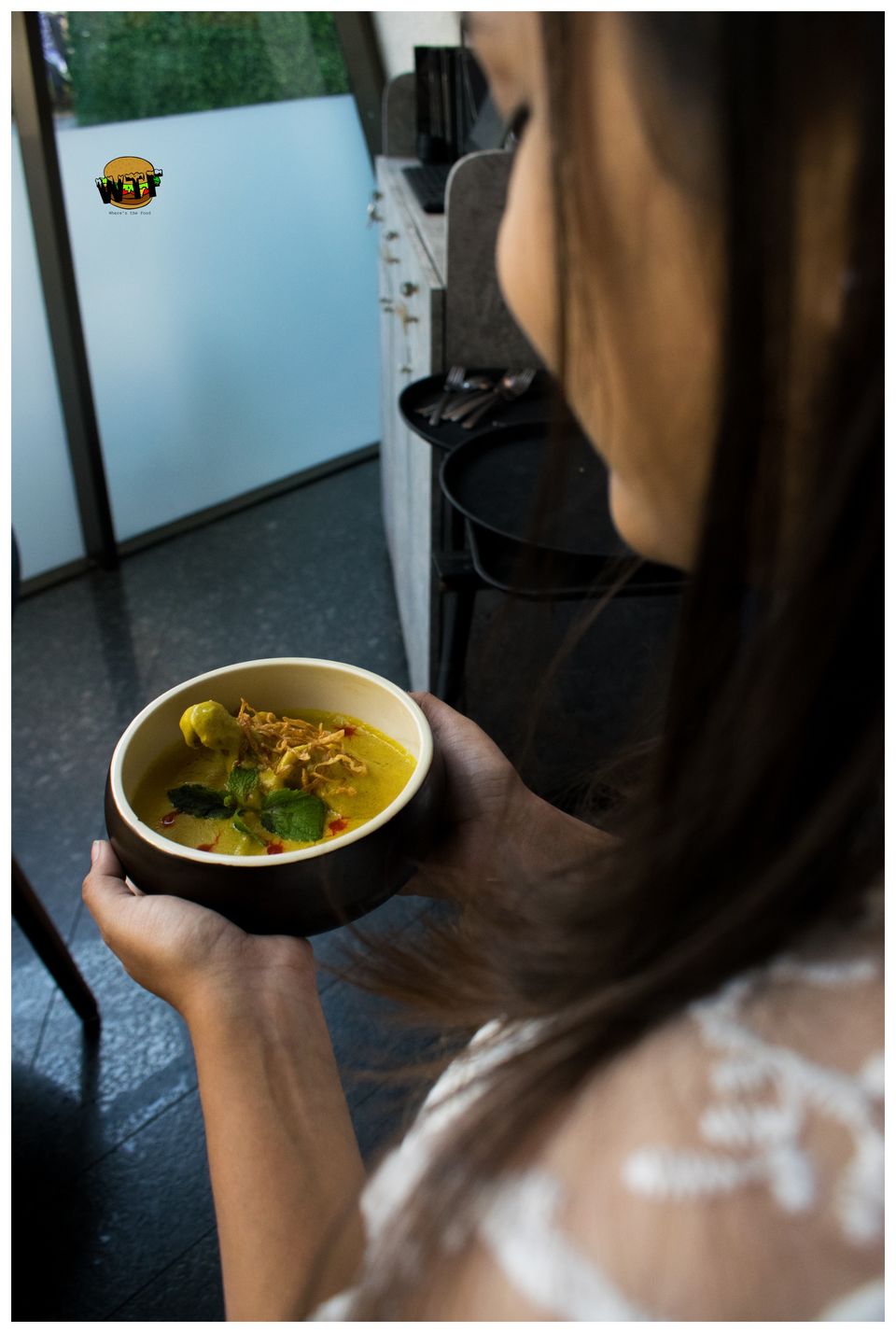 Saffron and Prawns Risotto (435 INR):- It might be another gourmet dish on your table where rice comes with Prawns (P.S; You always get me with Prawns, I like Prawns.) but, the aroma catches you for forever as soon as you lift your spoon.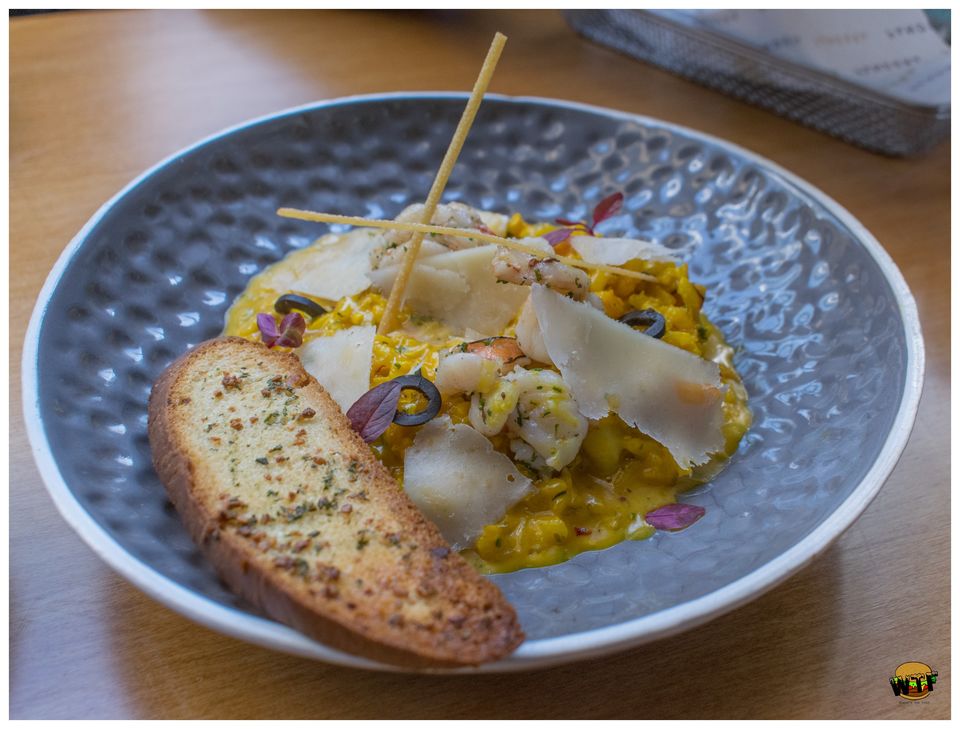 Molleaux (300 INR):- Desserts at Pandora is the biggest innovation in terms of Gastronomy adapted by the restaurants at Pune. The Simple taste of Chocolate and Caramel is taken to another level of taste and presentation at Pandora.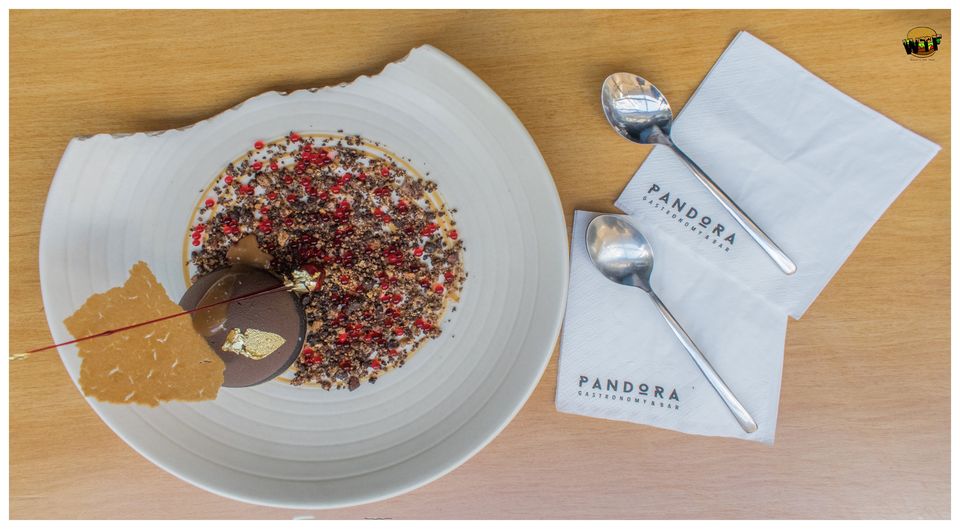 Gajar Halwa Boreks (270 INR):- What could you even think of when i talk about Gajar Ka Halwa?
I don't care, its whatever you're thinking about, You're wrong! You're just wrong, wrong enough to judge the creativity at Panodra. You see the rolls, you see the halwa and you're confused. But Eh, All what you care about is the sweetness inside and so be it.
That Four Cheese ice-cream and dehydrated white chocolate crumble that comes with it, makes up for the best pair award, lol.
Just a suggestion to the team at Panodra and the chefs working on this, you might wanna reduce the level of sweetness it contains, i couldn't just eat it because it was sweet like that. A little attention here, and i'm looking forward to order it again on my next visit.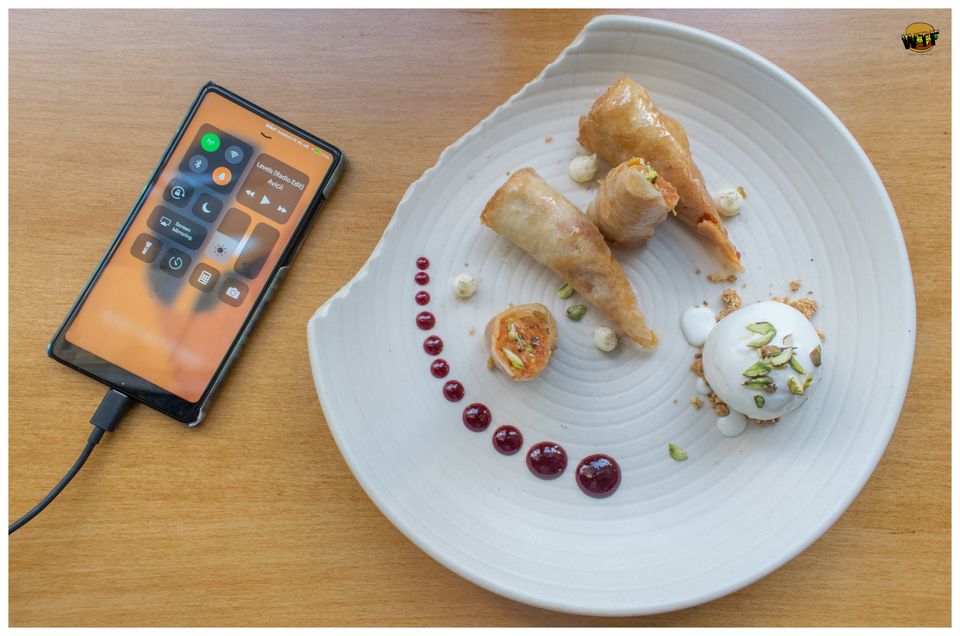 Rose Phirni Parfait (250 INR):- I saw the love was into pieces so that she could be protected and nurtured. This is food a story of what happens when a regular (you wish) layer of fruit and phirni gets a happy ending with those phoolon ki baarish thing.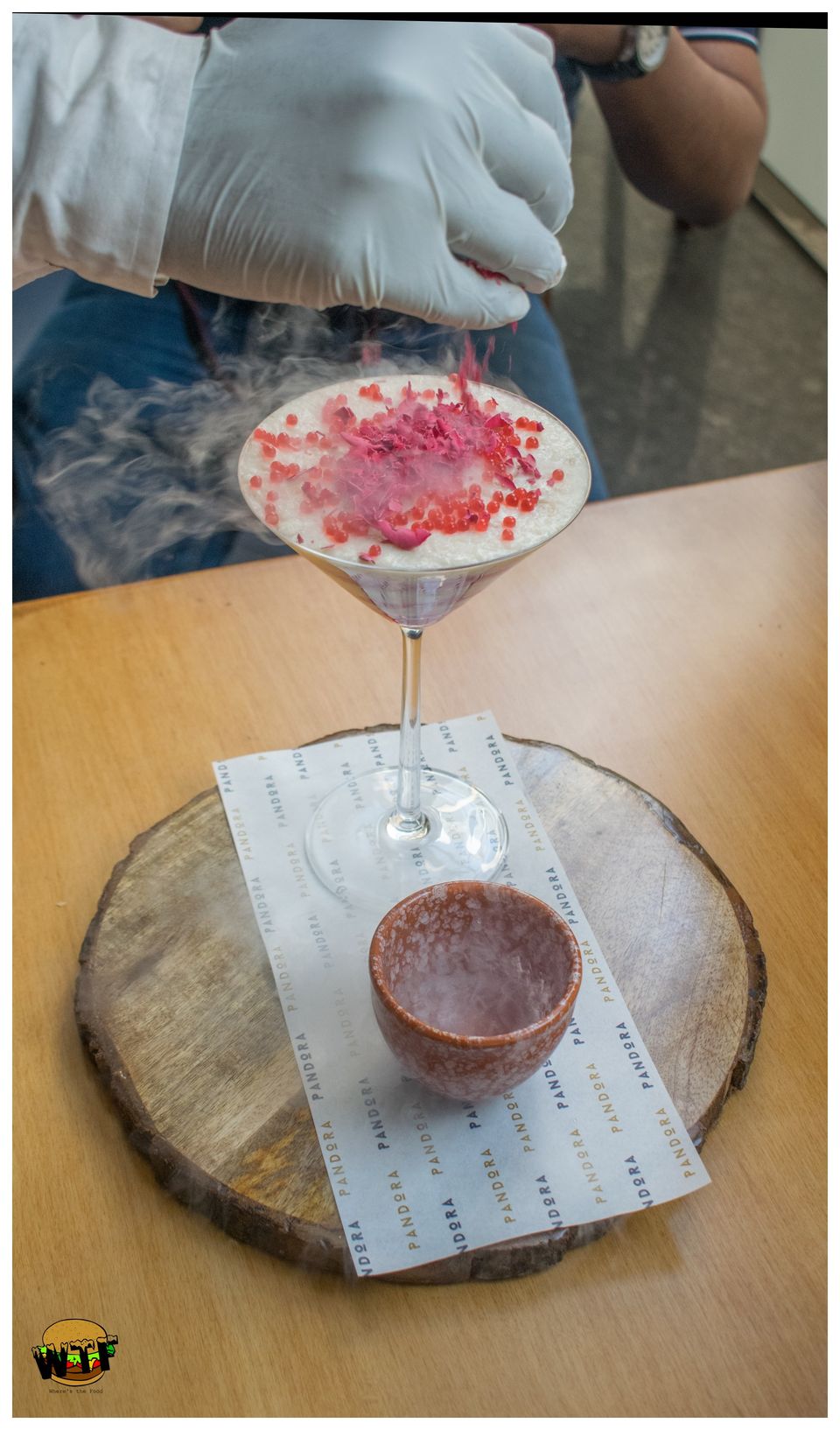 Kaffir Lime and Coconut Ice-Cream (205 INR):- And you thought the desserts are enough talking about, if it's a place you've always wanted to visit, nothing is enough. And, it might be yet another dessert for you that has a Kaffir Lime Flavor in it but with the fumes coming out nothing is simple and ordinary.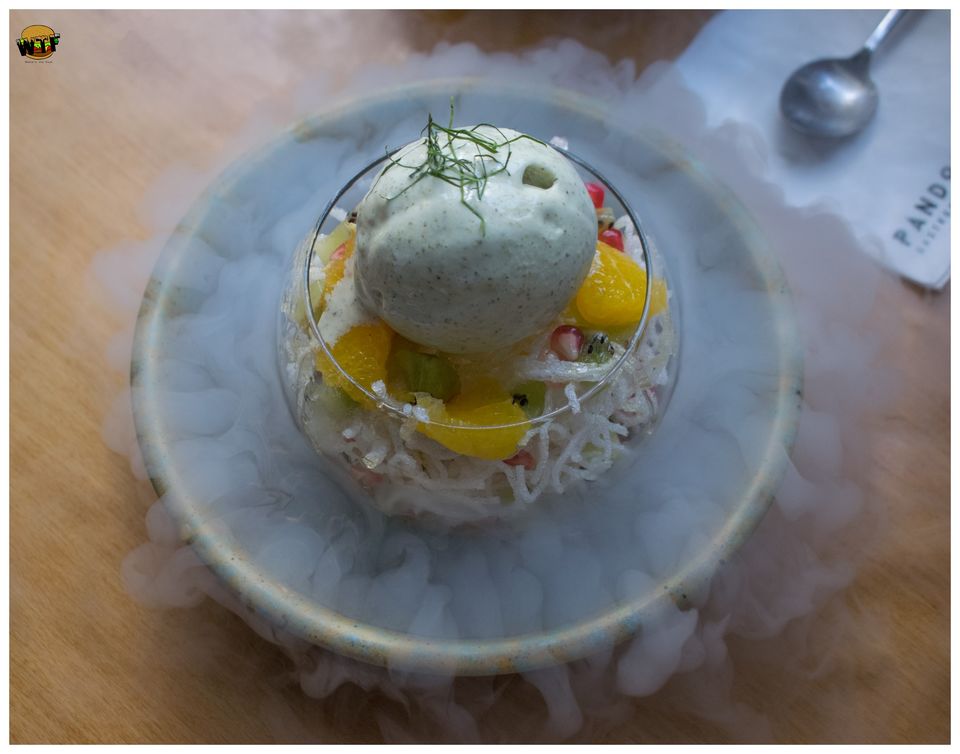 Cutting Chai Ice-Cream (205 INR):- The tasting was over for us, but guess what @eat_pray_travels couldn't let it go that easily, atleast not without a chai or an ice-cream. Pandora Heard and Pandora did, they pleased this lady with both of them, Pandora presents Chai Ice-Cream, as crazy it may sound, perfect it is in terms of taste, blended in a way that it works for both, those who love chai and those who love ice-creams.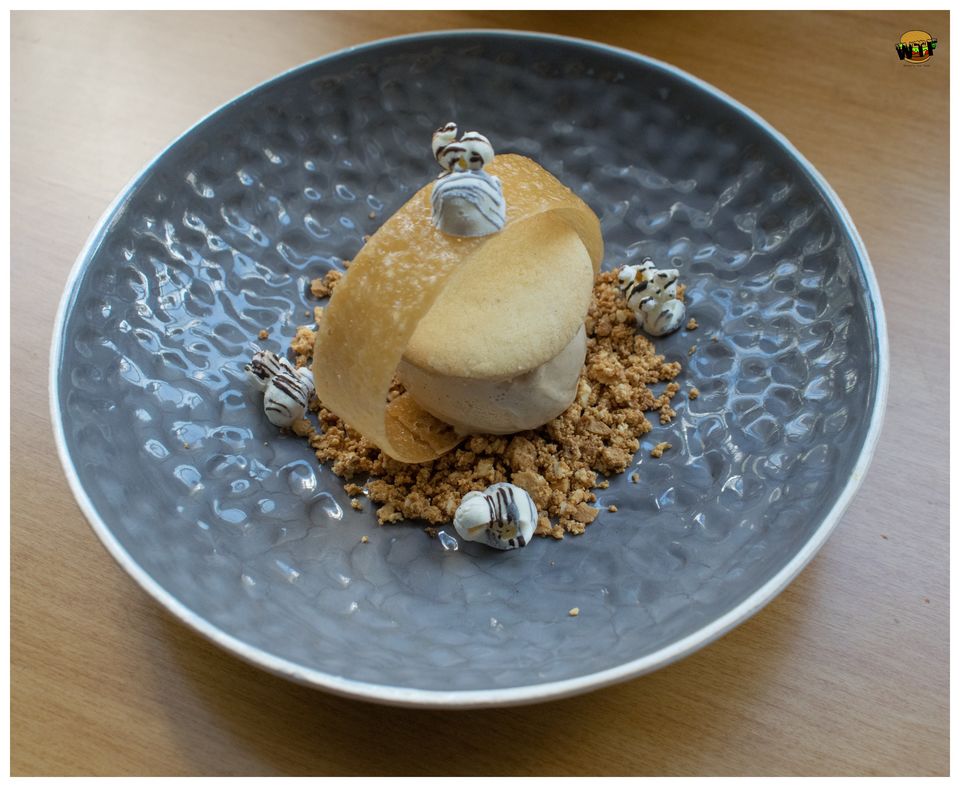 At last, it might sound like another formal, ordinary vote of thanks that usually falls at the end of my every blog, but is special as anything to me. A big thank you to Sasha(Pamelo Social) for inviting us, and Gia, Nikita, Chef Vinod, Chef Vikrant and Team Panodra for hosting us.
Frequent Searches Leading To This Page:-
weekend getaways near pune, weekend getaways from pune, 2 days trip near pune, pune getaways weekend destinations near pune, weekend trips from pune, places to visit near pune for weekend