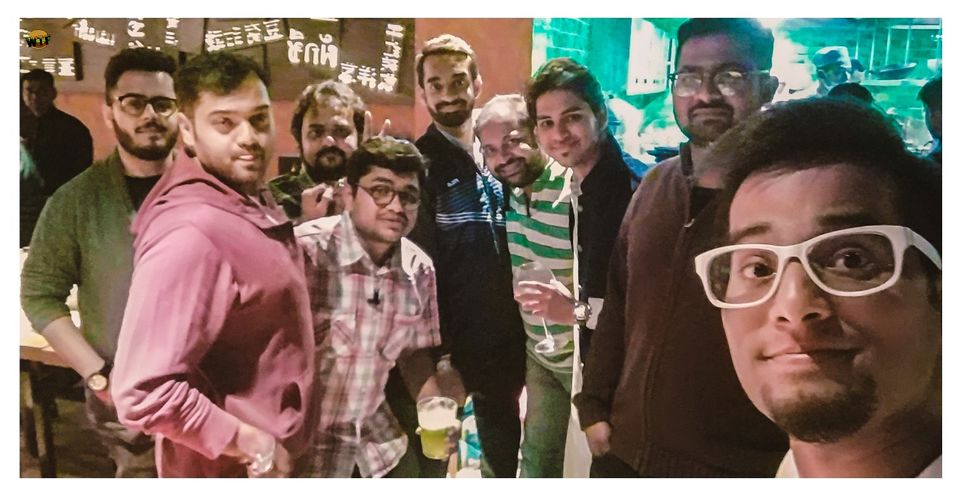 From an array of beverages and appetizers, whether it is their Sushi Rolls or Dimsums, Asia Kitchen will leave you asking for more and then all the more. The place bears the widespread culture and cuisine of Asia with a young, casual and refreshed look.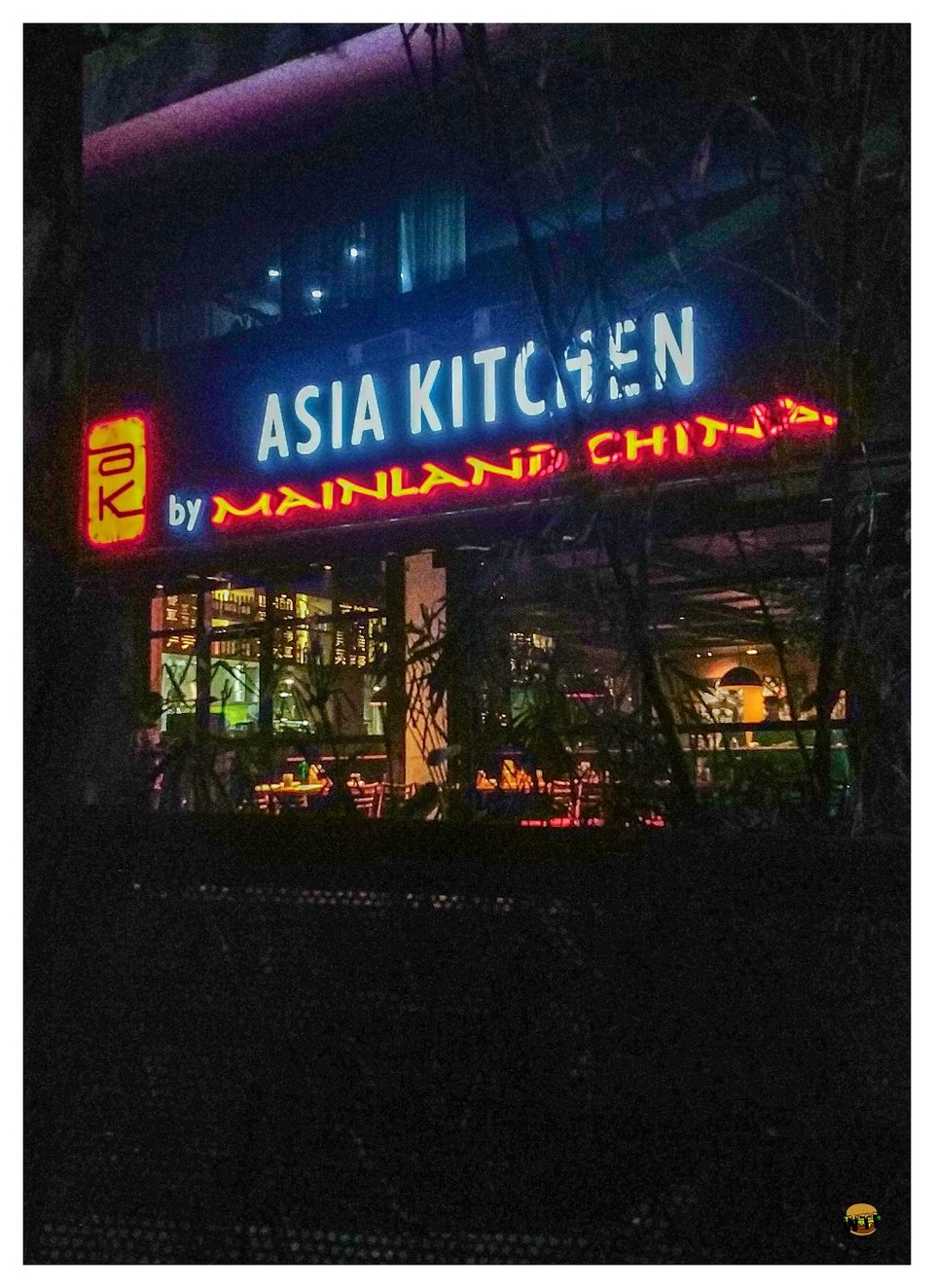 The decor of the place is bright and vibrant and has a wooden touch to it.If the paitings on the wall will drop your jaw to awe, you can't be excited enough to see the open live kitchen, The place is indeed happening in all possible ways.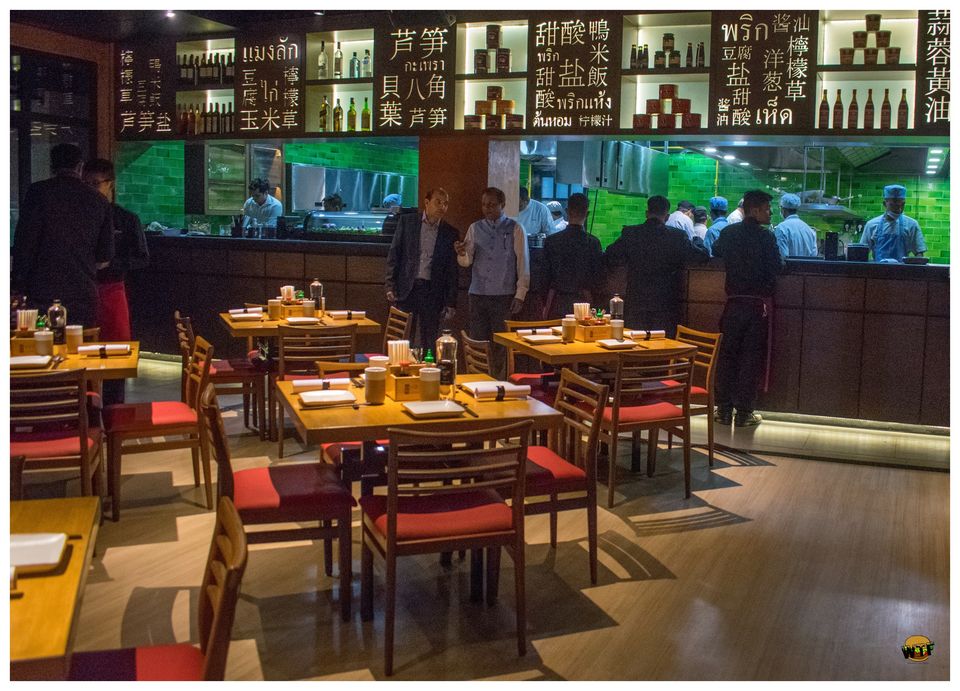 After many success stories at Mumbai, Kolkata, Bengaluru & Chennai, Asia Kitchen by Mainland China recently opened their doors in Dhole Patil Road, Pune and I was invited for an exclusive preview of the place. Given below is a brief about some of the lip smacking dishes I got to try:-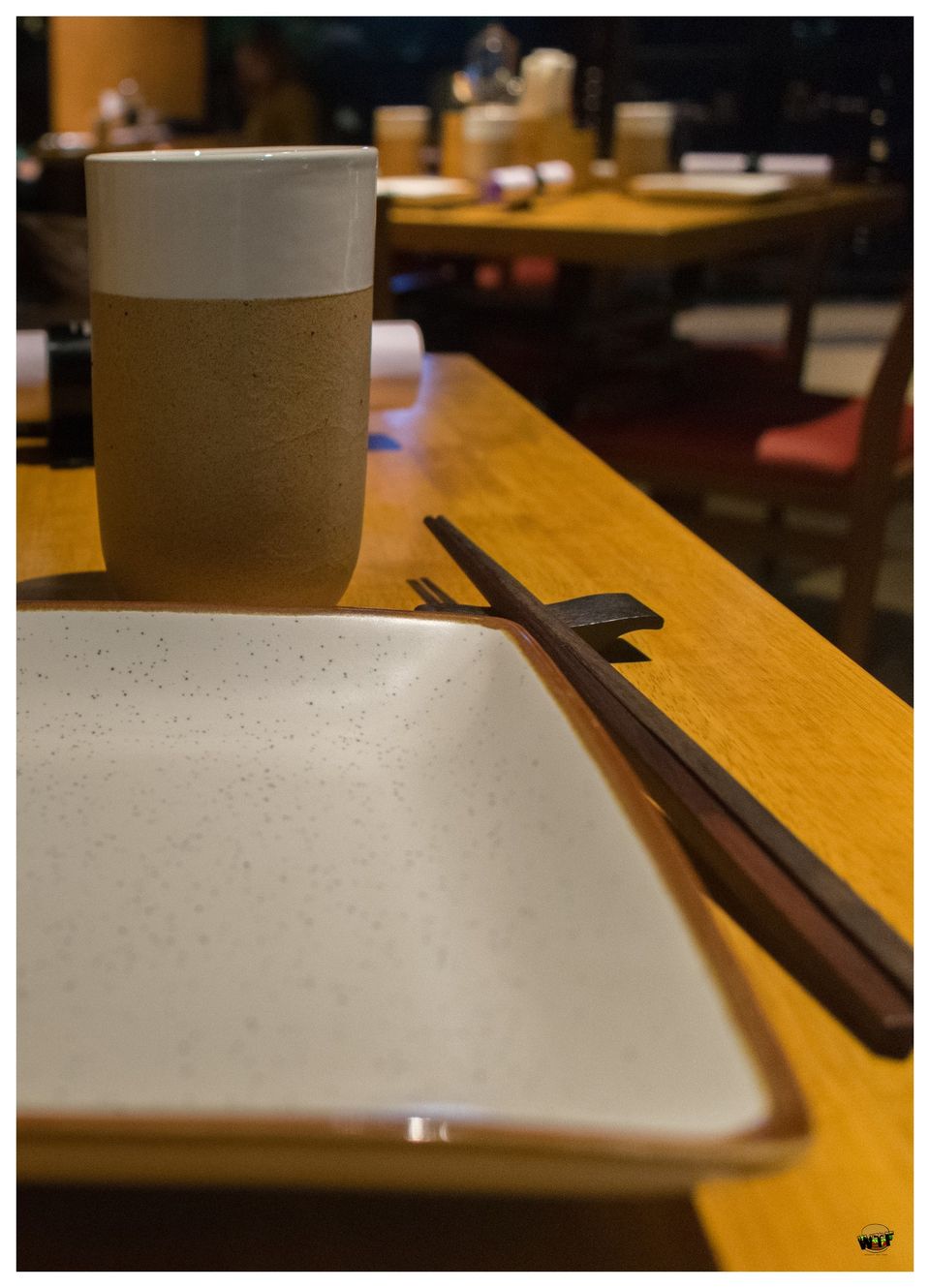 MOCKTAILS:-
Orangepiroskha (160 INR):- A fizzy Orange Juice with fresh orange chunks and mint leaves was a perfect tangy start to the night.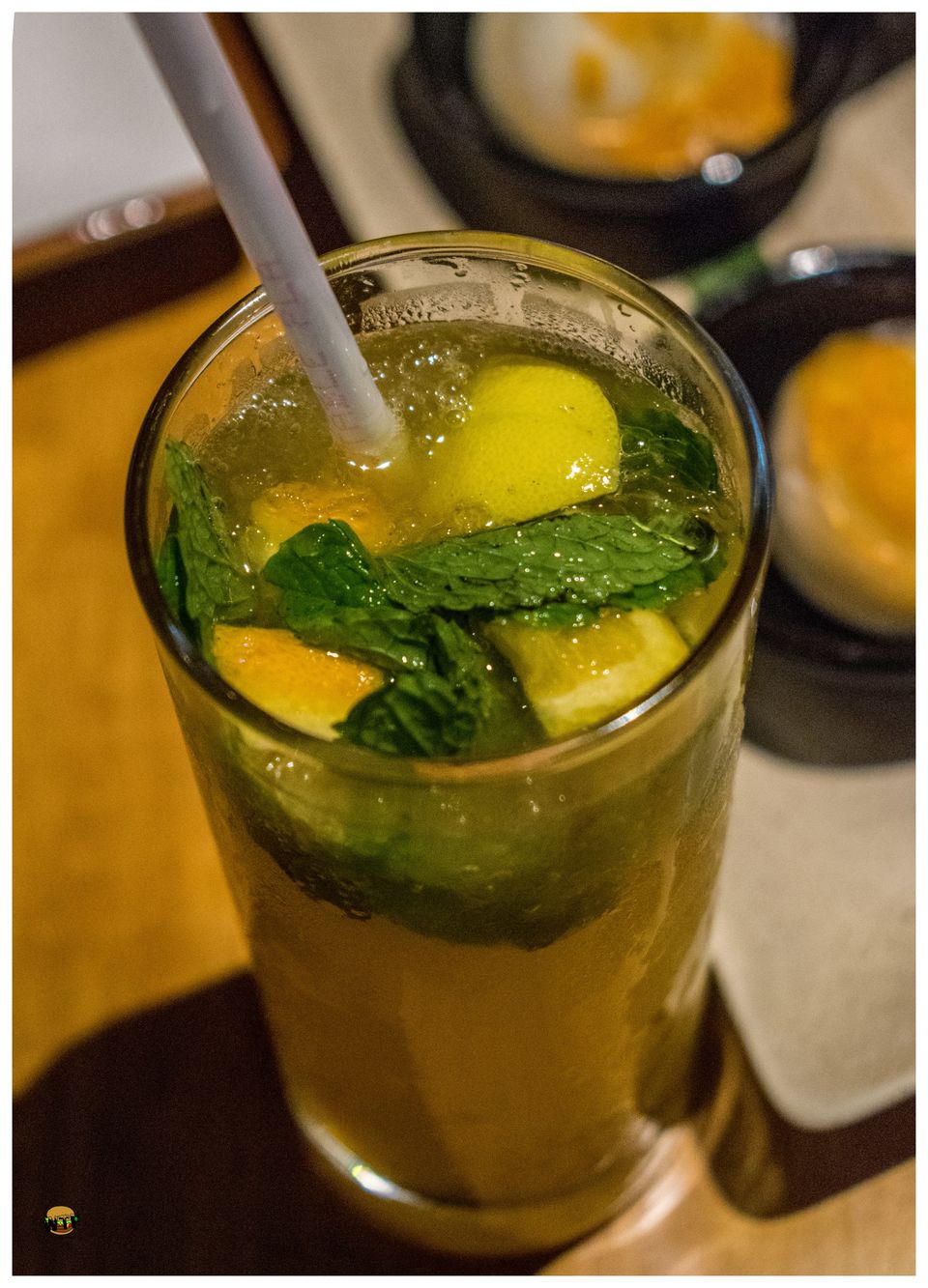 Malaya Spiced Melon(160 INR):- A drink that has watermelon chunks, fresh ginger and lemon fizz somewhere felt incomplete to my tastebud as if something was missing from the recipe of wow.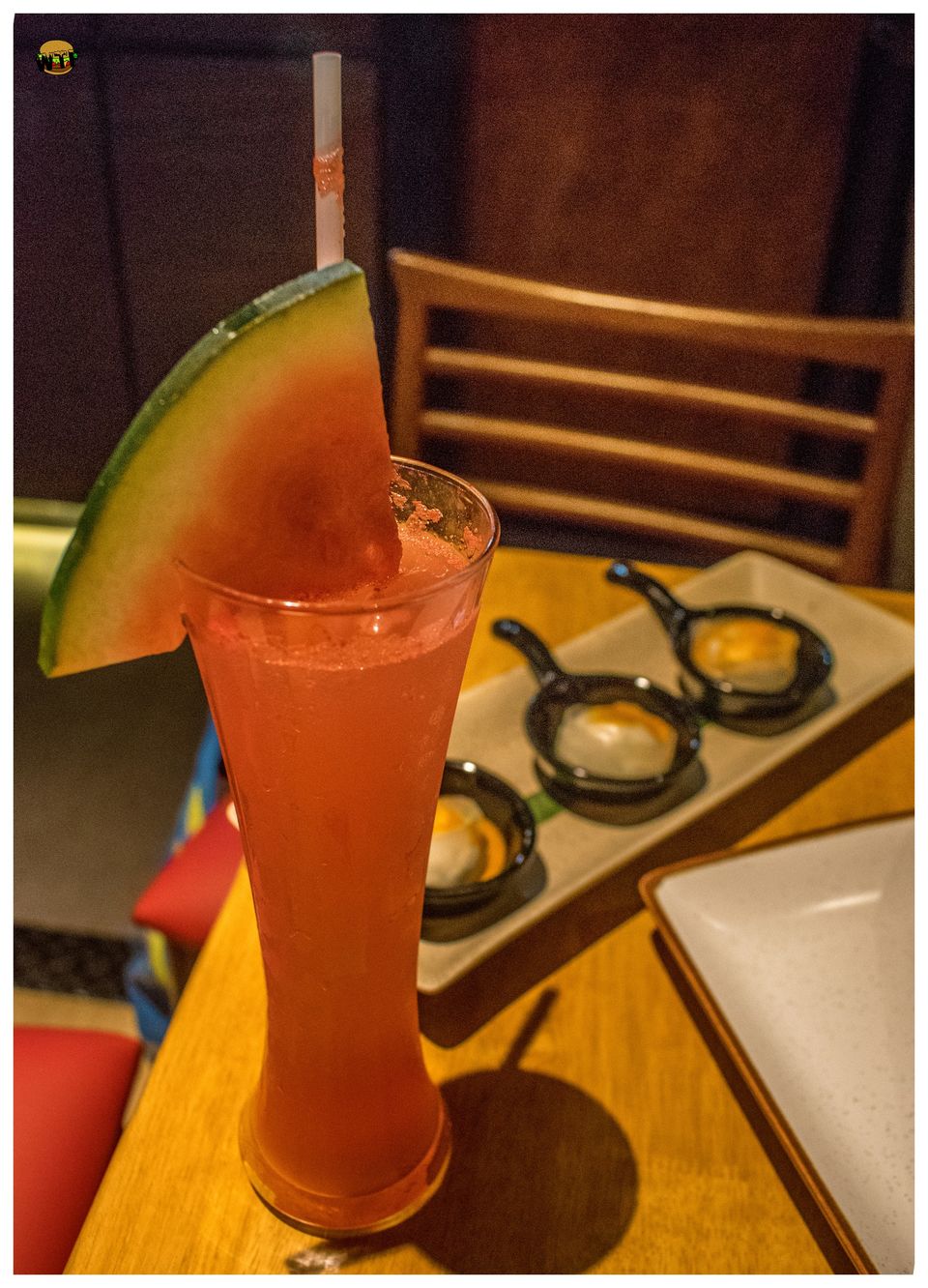 SUSHI (NIGRI):-
Tuna Nigri (145 INR):- This has restored my faith in Pink I would say. Or It could be the fishes, Having Chicken as my second Non-Vegetarian Preference, Prawns has always been my first. But That's it, as I was still exploring this never ending world of fishes and Seafood. Untill this slice of Raw Fish would just made me reconsider my thoughts about Fishes or Sushi.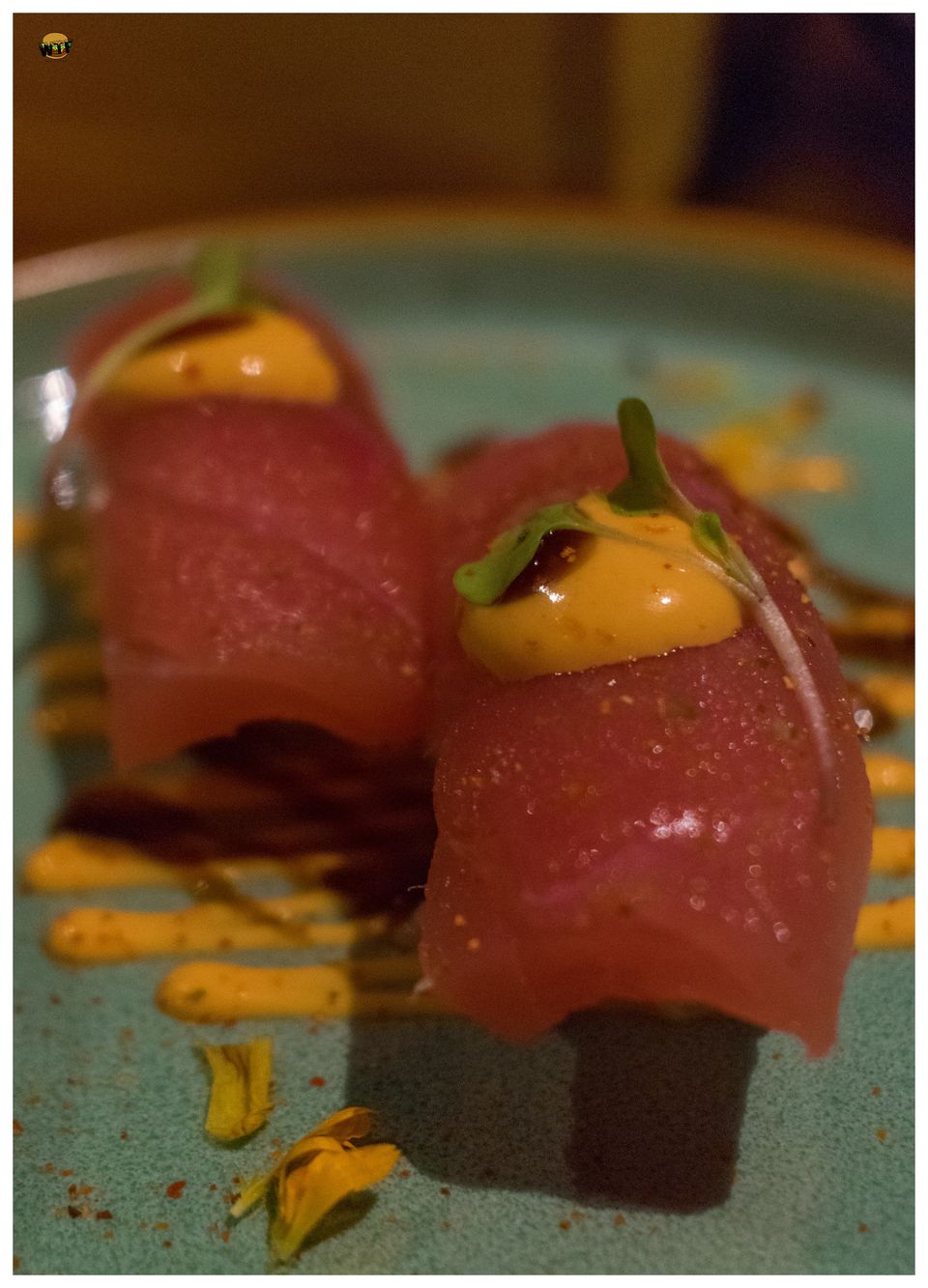 SUSHI (ROLLS):-
Blue Rice Sushi (445 INR):- Heard so much from the Instafoodies about this Smurf like looking rice was enough to go gaga about this whole recipe but it turned out that the rice is actually dyed with the butterfly-pea flower and the taste of the rice simply multiplies with Salmon, Avocado, Cucumber and Cream Cheese.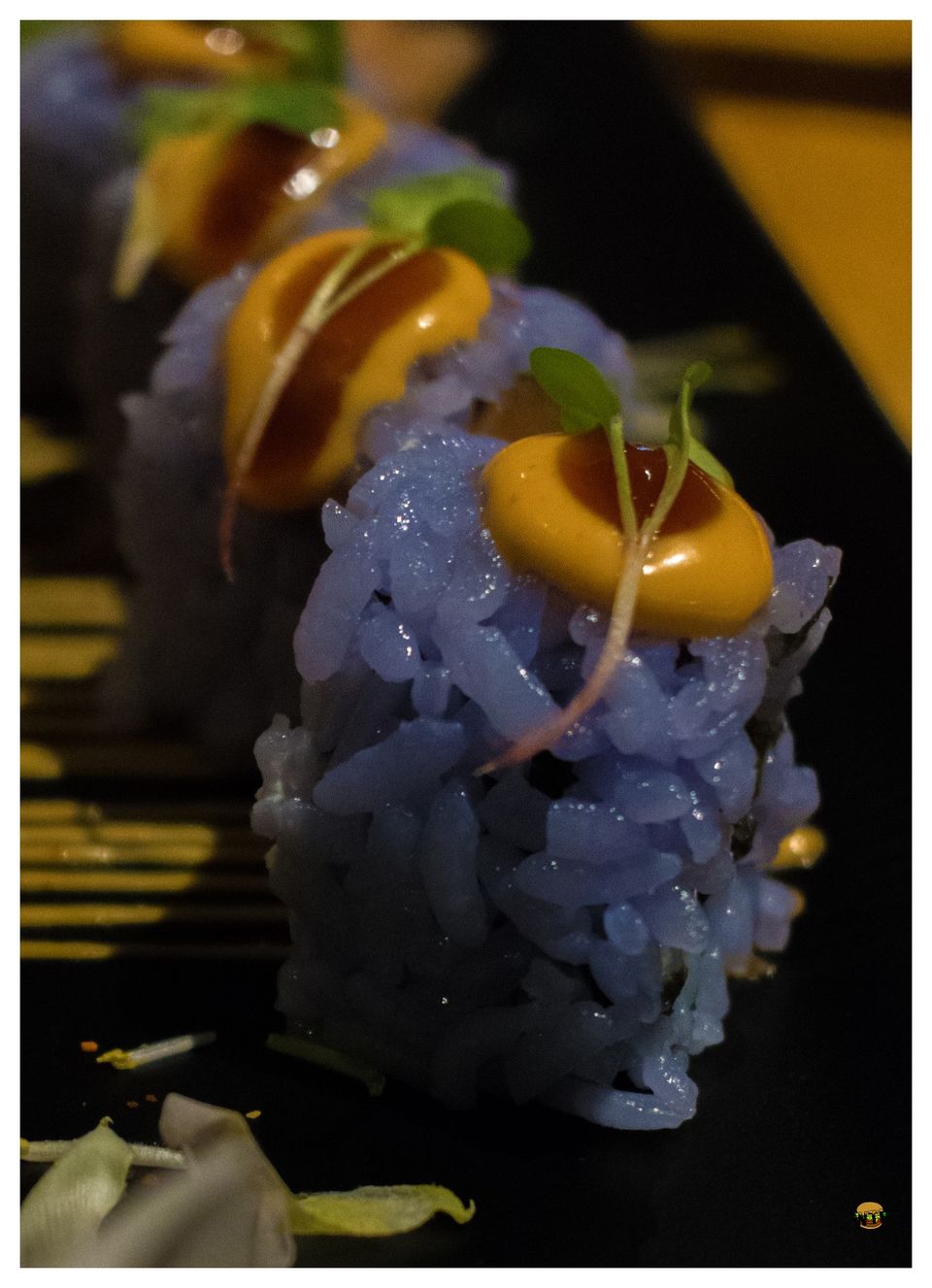 DIMSUMS:-
Asian Cottage Cheese Tortellini (225INR):- Asian Cottage Cheese Tortellini is simply a bomb of flavours. The rich creamy curry with a strong aroma and flavour of coconut simply sets an example for the fusion of Asian and Italian Cuisine.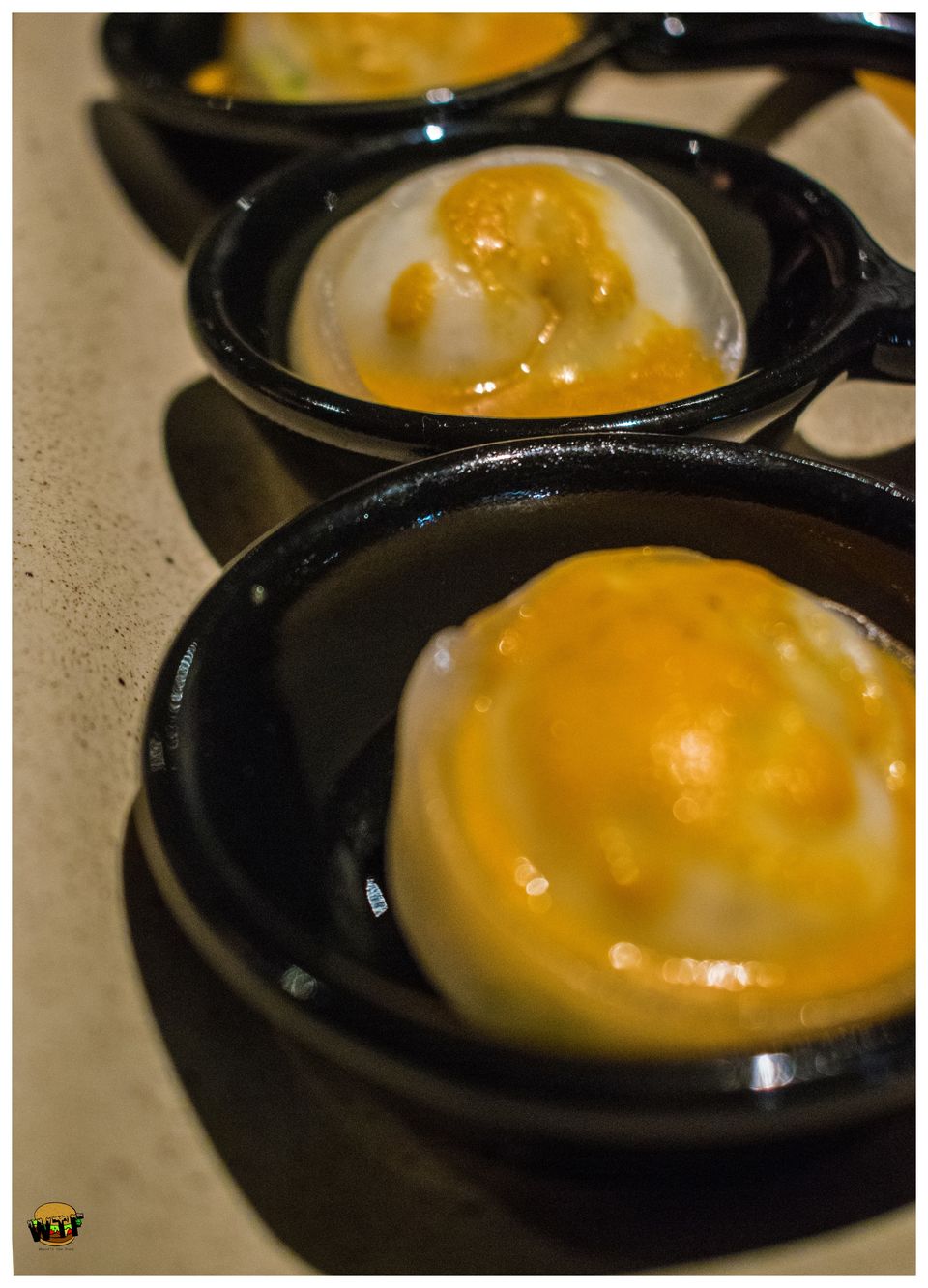 Chicken Wraps in Pakchoy Sichuan Broth (245 INR):- Pakchoy or Bakchoy is a type of a chinese cabbage and as the name suggests the recipe was exactly a lip-smacking warp of Chicken Mixture in Pakchoy. Fun Fact - Reading some more of what a pakchoy can be used for, It is nothing but a experimental instrument in the kitchen I swear.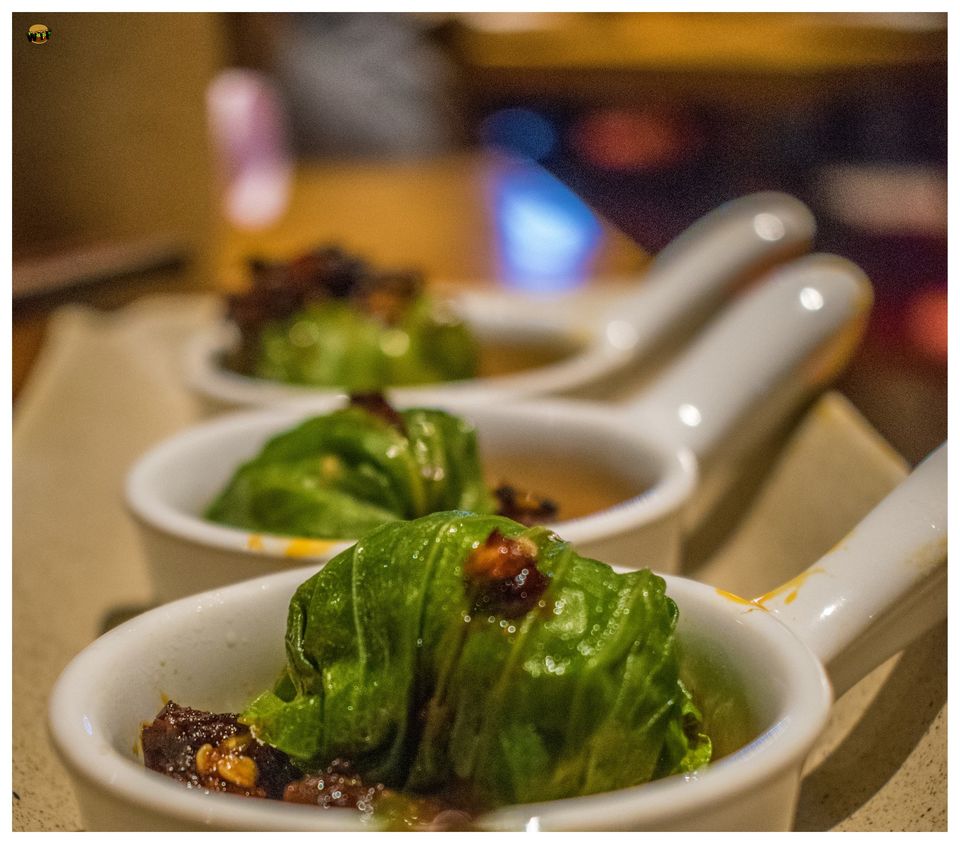 APPETIZERS (VEGETARIAN):-
Crispy Lotus Stem (395 INR):- All of a sudden reminded of a one I had at Post 91, This was no different but what else could you expect more from the recipe. It was good as it was supposed to serve as an appetizer, It was sweet, crispy and tangy at the same time.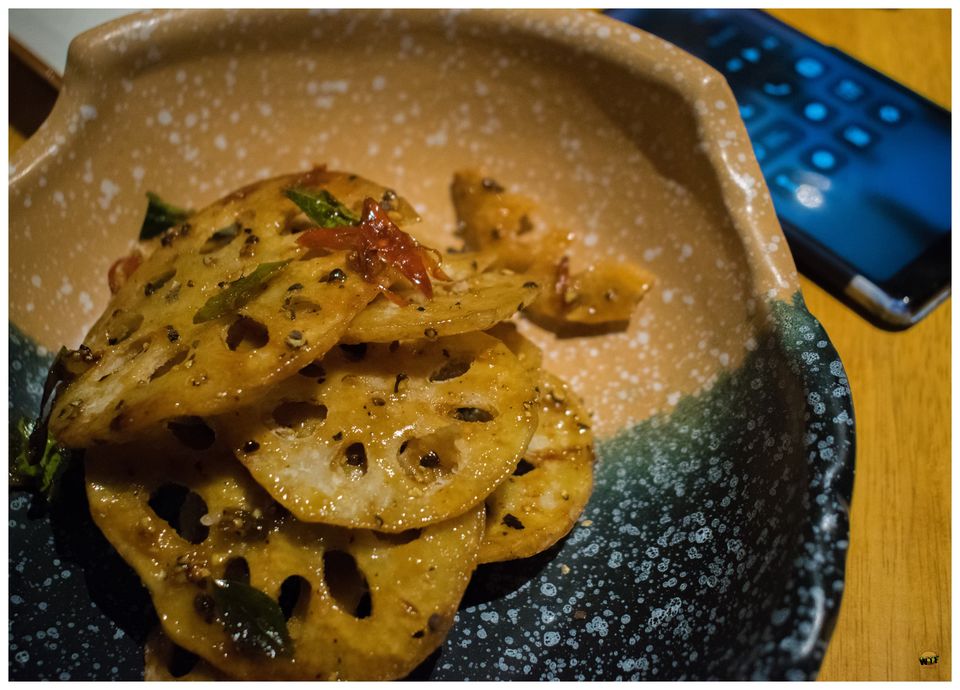 APPETIZERS (NON-VEGETARIAN):-
Pink Pepper Prawns (495 INR):- I've come out as a habit that whenever and wherever I see Prawns, I am bound to set expectations and I'm glad to say that Pink Pepper Prawns turned out to be one of those satisfactory recipes that couldn't disappoint me with the taste. Crunchy from the outside and yet so soft from the inside, I couldn't stop to eat more and more of them.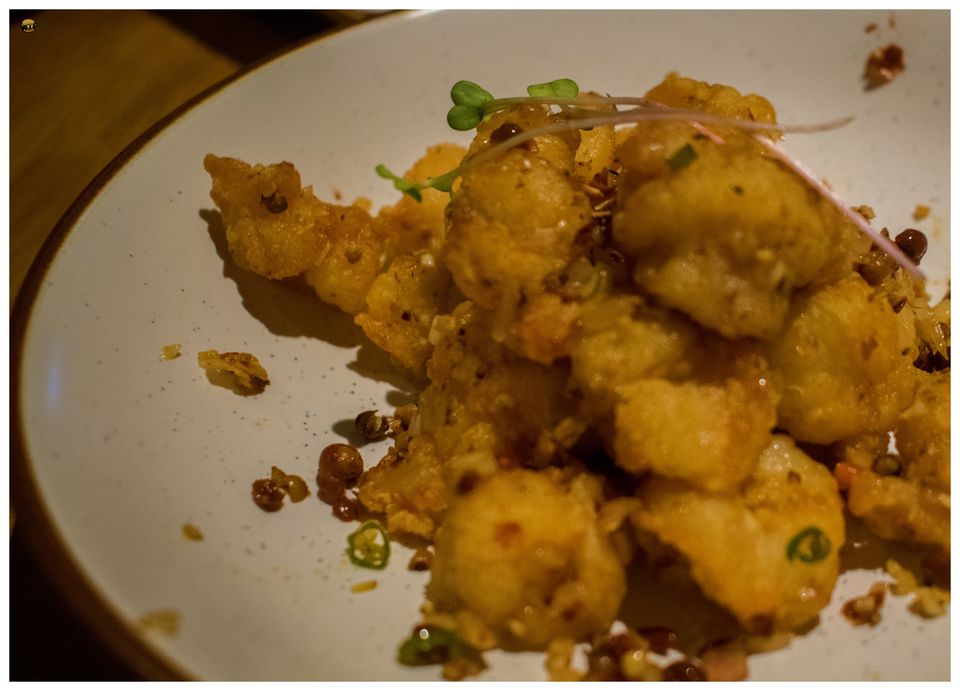 MAINS (NOODLES):-
Japanese Wheat Noodles (395 INR):- I have been struggling big time to find my love for Noodles, Been added to my diet plan 6 months ago, I'm still having troubles to fall in love with it like my other foodie friends would. But this would be one I guess should be considered for bringing out a perfect combination of health and taste when you know it was tossed in exotic zucchini, bell peppers, spring onions and a handful of fried garlic on top.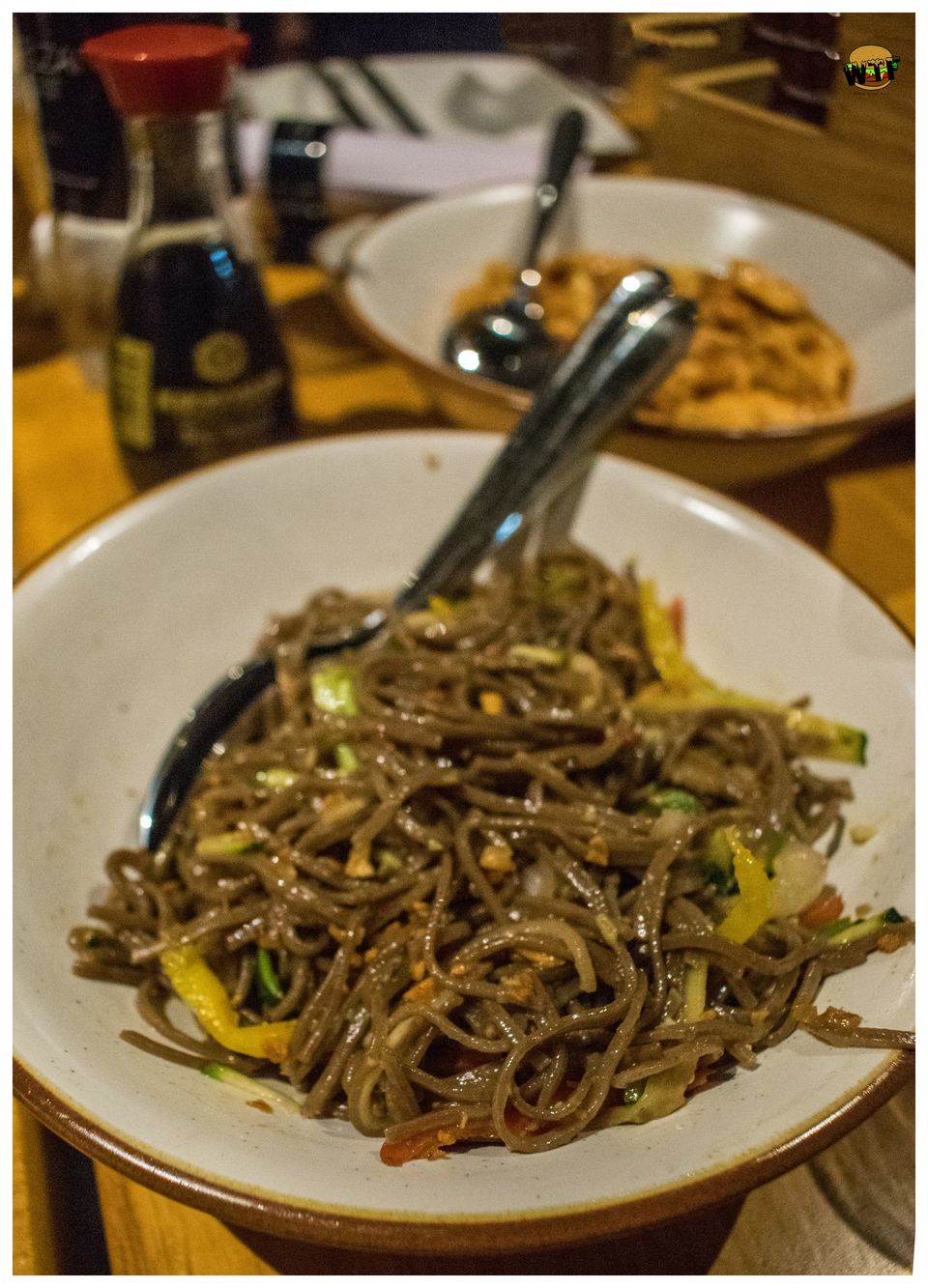 MAINS (VEGETARIAN):-
Water Chestnut, Corn and Potatoes in Roasted Chilli Sauce (375 INR):- This has be to a perfect mains as they call it, The spicy mix of all the ingredients just bring out an amazing taste to your table and It went so well with the Jasmine Rice. The bite into Water Chesnut just brought about all my childhood memories from the past and it was just a feeling I can't express in words.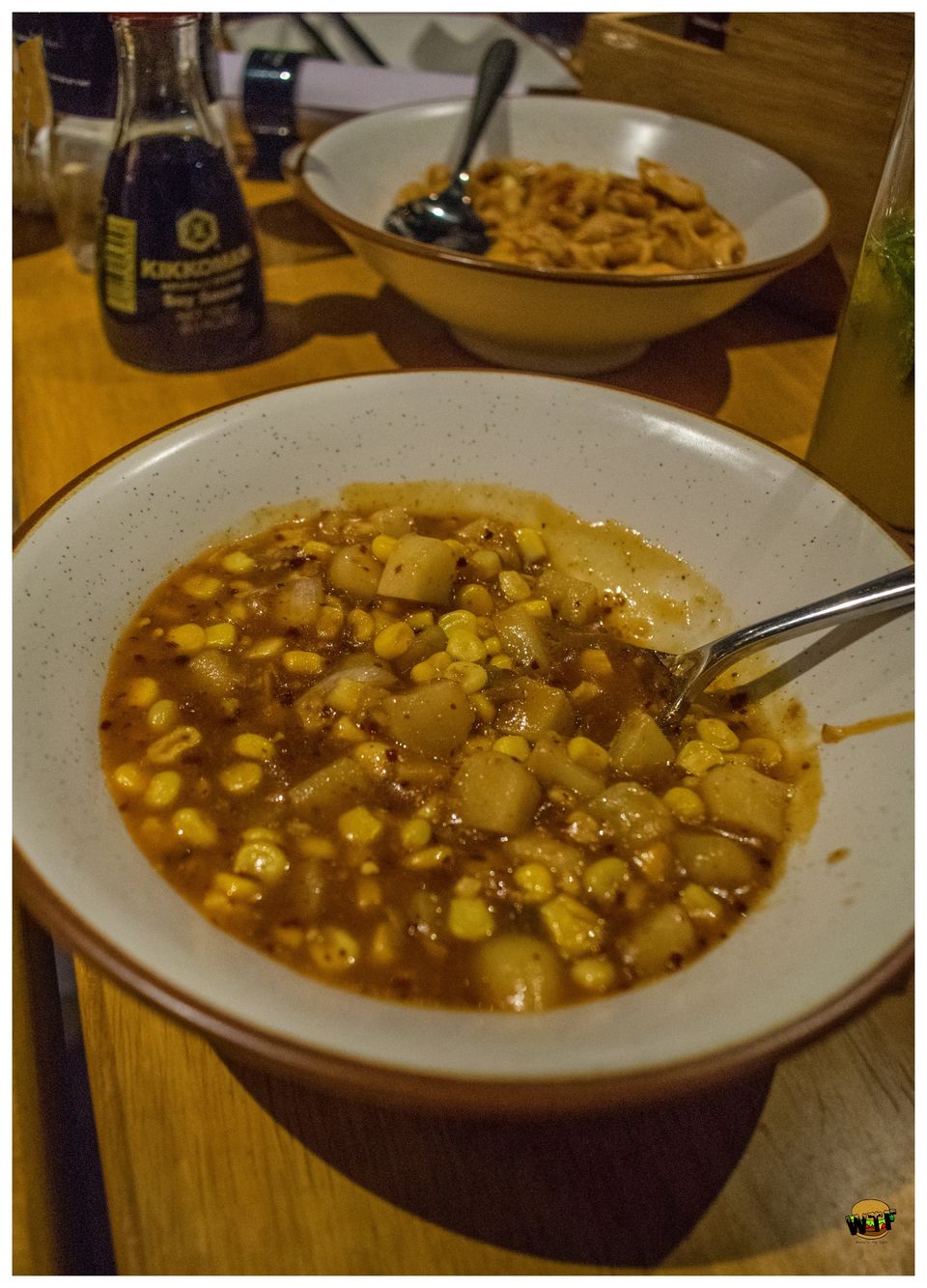 MAINS (SEAFOOD):-
Steamed Pomfret in Japanese Miso Chilli Sauce (845 INR):- A discussion started on the table of how they were not happy with the taste of The Pomfret while I was binge eating it all till the last bite of it and I was all about how tender a fish could be. Soon, We were informed that the taste or the aroma was all about the of the presence of Miso Chilli Sauce in it.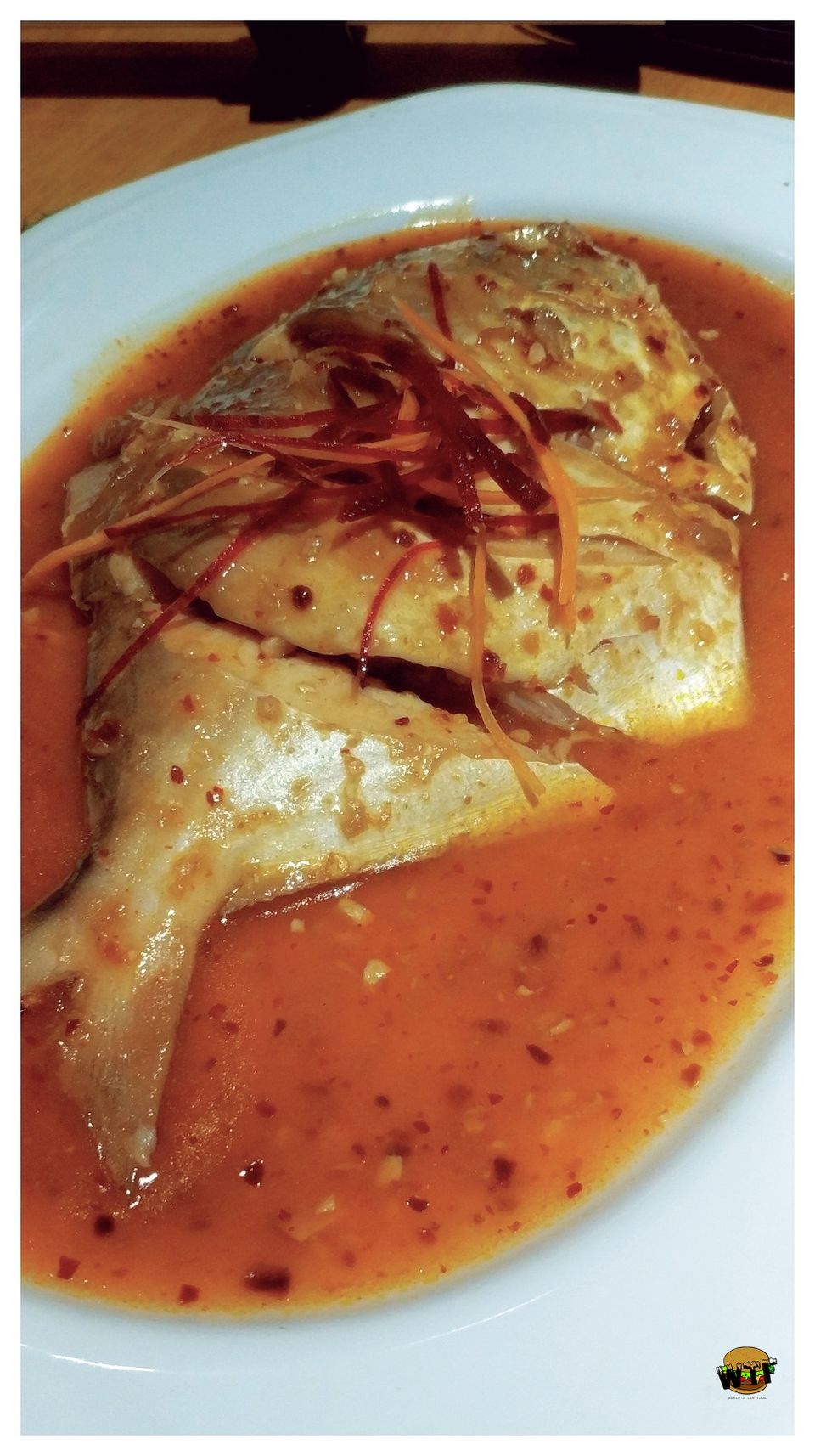 DESSERTS:-
Snicker Cake (295 INR):- A soft cake coated with melted snickers bringing out the intense flavour of chocolate with a lots of crushed peanut, Oh bouy, I only wonder what would happen if a they add a thicker layer of Snickers in the Inside?
Coconut Dumpling (225 INR):- These were very much the Asian version of our desi modaks with the dash of date syrup and palm sugar, and were completely game for a dessert.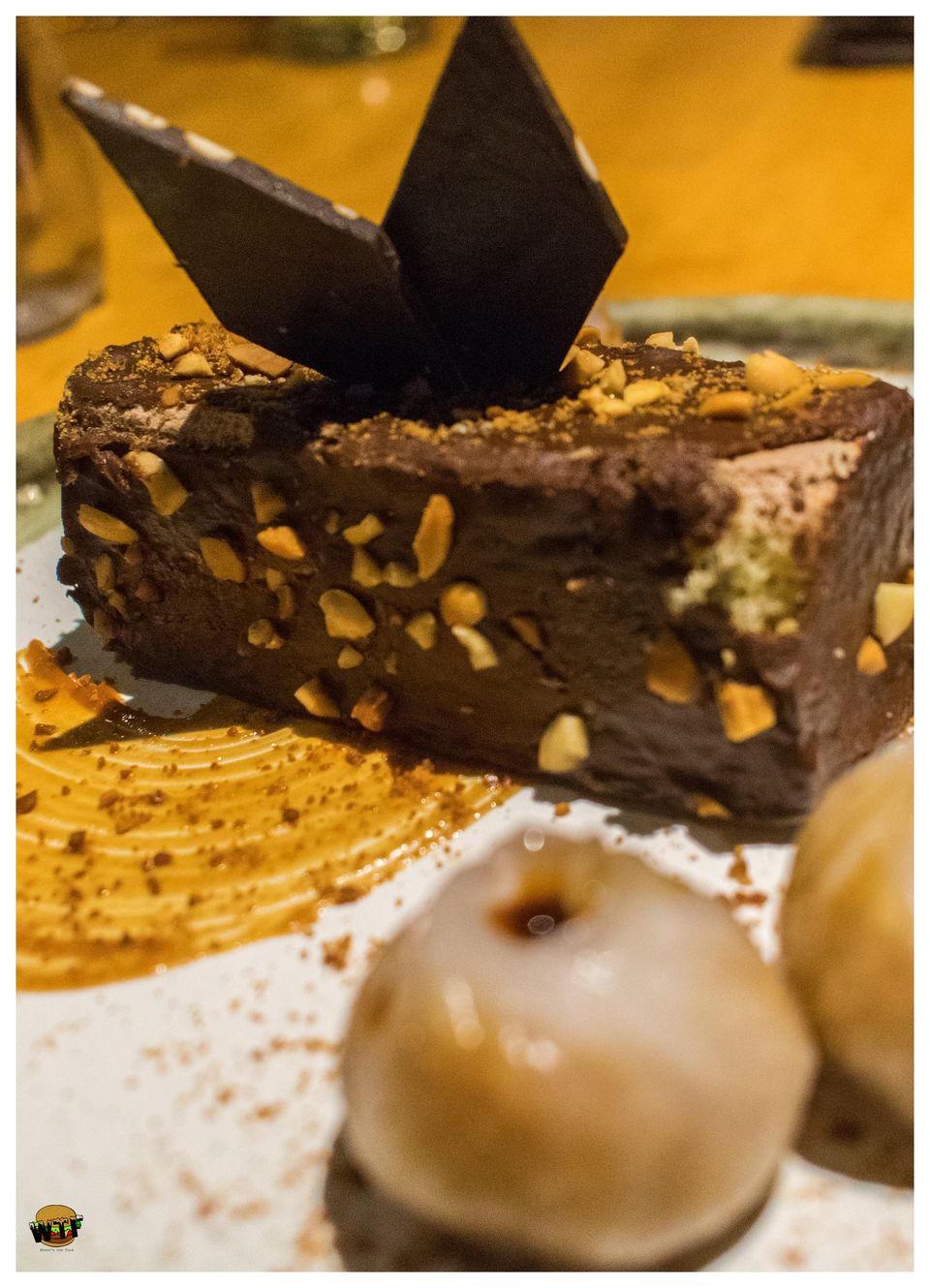 Asia Kitchen is the boon for Pan Asian food lovers. I'm afraid they're gonna steal the thunder of all the exciting restaurants in Pune very quickly and shall be popular so soon. I would most certainly recommend for a dinner with friends or family.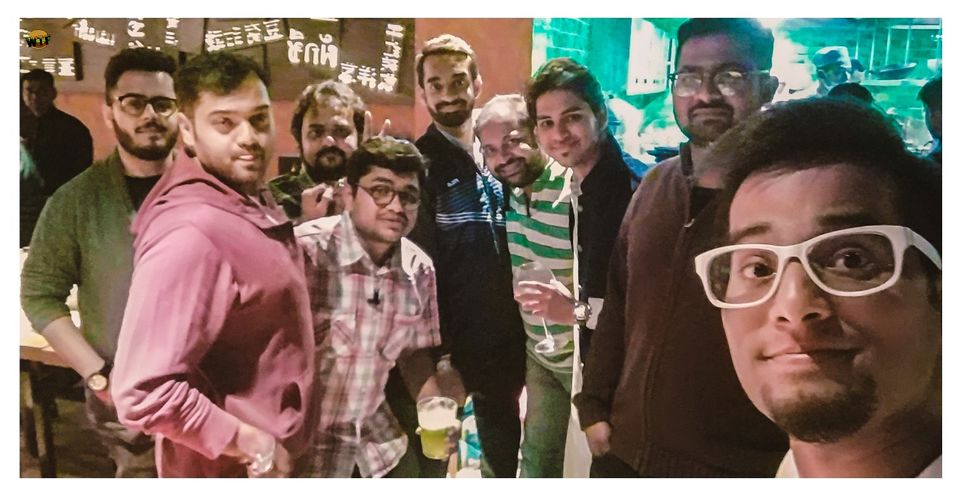 Thank You Sharvari Manakawad and Milestone for extending the invite and Thank You Team Asia Kitchen by Mainland China for hosting us.