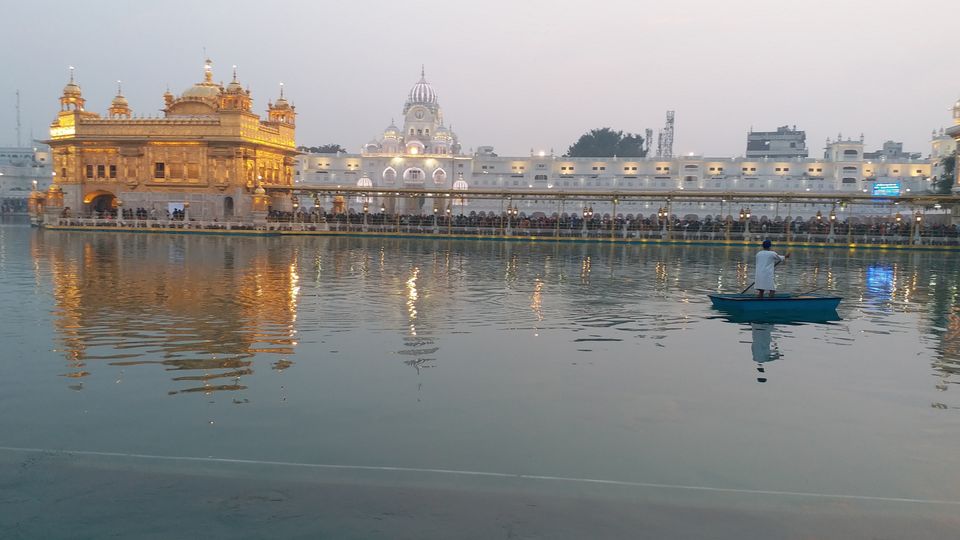 Me and my wife planned for a single day trip to Amritsar for darshan at Harmandir Sahib popularly known as Golden Temple or Darbar Sahib. We generally prefer to travel by car but near christmas eve it was very foggy on the higways so we planned it by train.
We booked our tickets in tatkal for shatabdi which is one of the best mode to travel to Amritsar where you will get food on board and also you can try different options on the stations like Jalandhar / Ludhiana.
Train departs from New Delhi Railway station around 7:20am. We boarded the train and started our journey. We got our breakfast inside the train and we picked some stuff like waffers, Kulche Chole from Ludhiana station which were awesome.
We reached Amritsar around 2pm and we took auto which will normally charge you 180 to 200 buggs and went to our hotel which we got it booked near Darbar sahib which cost us around 800 for 1 night
We kept our luggage and we staright went to Darbar sahib for darshan. As it was a weekday, it did not take much time but still it took us around 50 mins in queue to get inside. The view and feeling which you get inside i can't explain in words. With prayers being offered on all the storeys, the higher you go up taking the winding marble staircase you actually experience a sense of peace and fulfilment. Hence, given the chance, I could stay there for ever feeling so close to the almighty.
We did darshan and went for langar where you will get delicious dal, sabzi, roti and salad simply made with no secret recipe but still amazingly tasty because it is made with guru's grace.
We had langer and we went for darshan at Gurudwara Shaheed Ganj Sahib which 15 mins away from Golden temple and this is the place where Baba Deep Singh Ji along with other Singhs achieved martyrdom fighting the Mughal forces who were disrespecting Sri Harmandir Sahib.
We did our darshan and we were back to hotel and got refreshed and ready to try cuisine of Amritsar.
In night we left for main bazaar which beautifully made outside golden temple. You can shop, eat, roam around and feel the beauty of Golden temple.
We went to Kesar ka Dhaba which is most famous there and we had dal and palan paneer with roti. They have different options but there famous is Palak paneer and dal makhani
After that we came again to main bazaar area and we had warm kesar badam milk and rabri. You can try different other options like gajar ka halwa, gulab jamuns, kulfi etc
We went back to our room around 1am and temperature that time was arou d 2 degree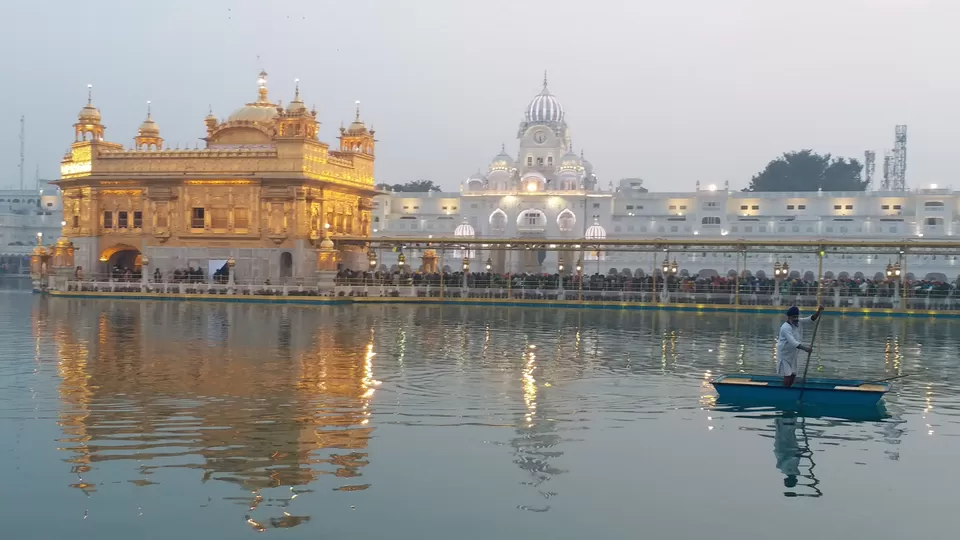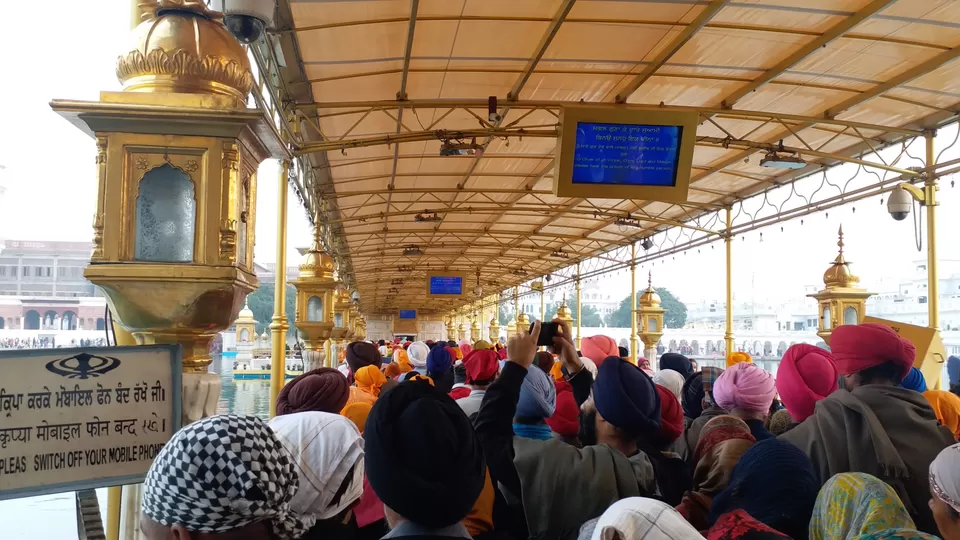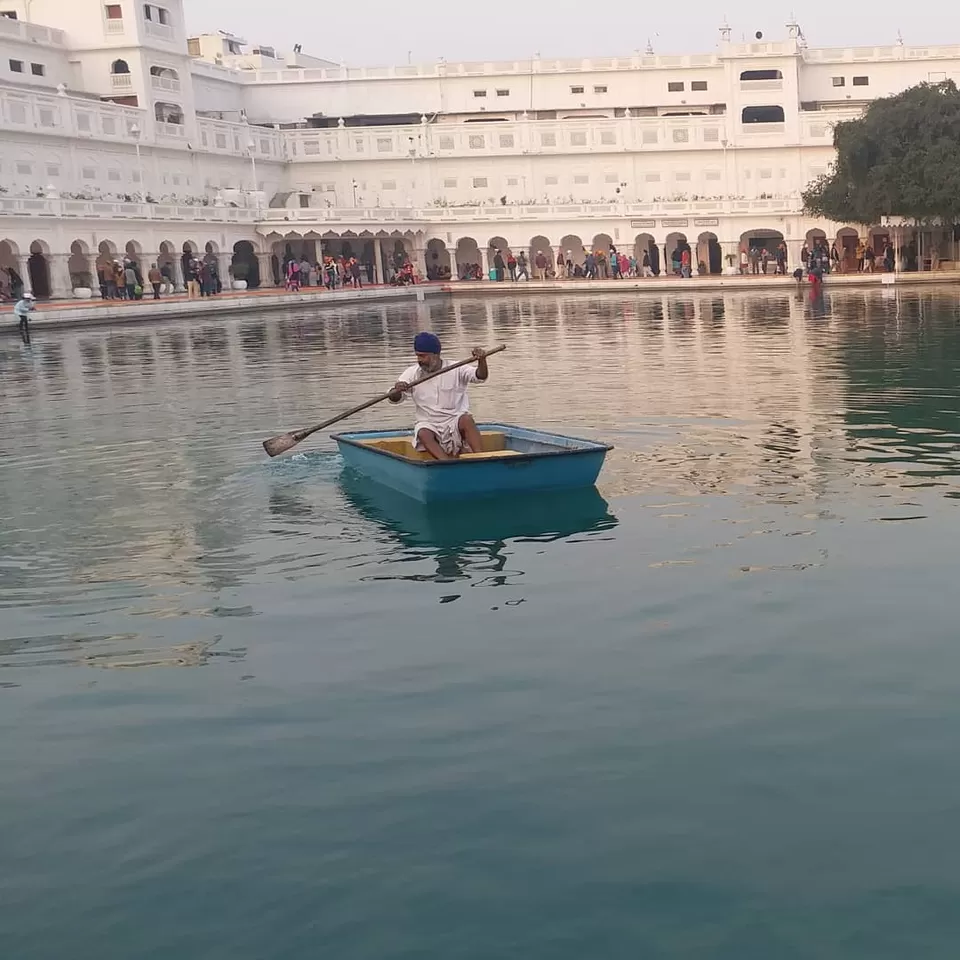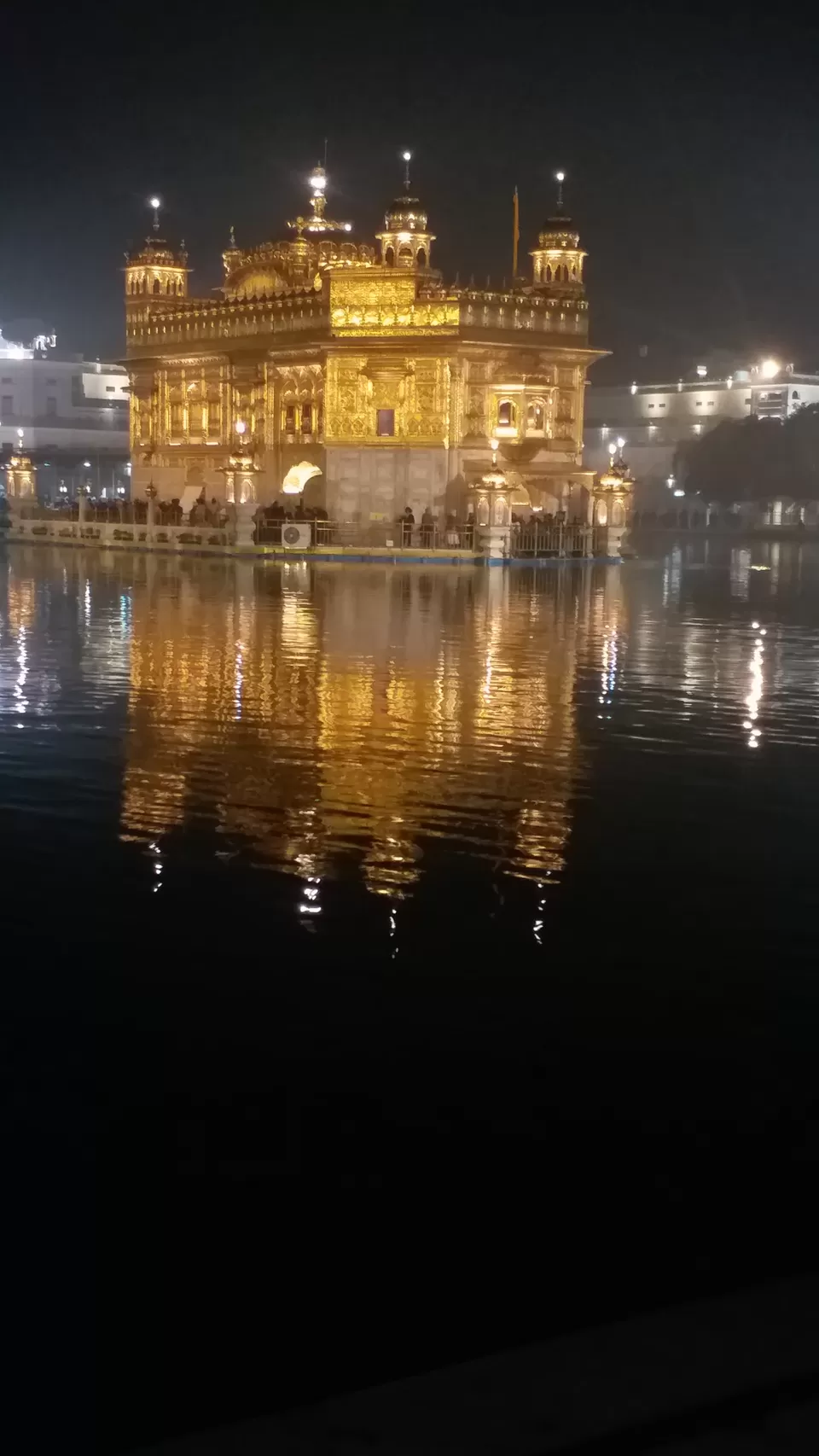 Second day early morning i woke up and it was 2 degree outside so we slept again and woke up around 9:30 and took bath and pack our bags and did check-out from the hotel and kept our luggage in locker and we went to bazaar area to have famous breakfast of Amritsar which is known as Amritsari Kulche and Chole. We straight went to a small hotel which is called "Kulwant Singh Kulche wale" and had our breakfast. They have different kulcha options like aloo kulcha, paneer kulcha, gobi or mix kulcha so we had our choice. They serve kulcha with amazing chole and with imly chutney. This place will cost you around 150 buggs for 2 people
Stepping outside from restaurant you will find a uncle selling different varieties of Aam papad. You can have whichever you want. My wife took 3-4 different varieties as she is very fond of Aam papad's
After that we sat for a while and then left for hotel and took luggage and left for railway station to board our train around 3pm
How to get there:
* From Delhi: One can either take an AC bus (Rs.800), the Shatabdi Express and other trains, or a 45-minute flight to Guru Ram Dass Jee International Airport.
* Hotel charges range from Rs.850 to Rs.5,000 (per day) depending on the level of accommodation.
* There are also small inns in the vicinity of the Golden Temple.
* You can try different places to eat near Golden Temple. Famous places: Kulwant Singh Kulche wale, Kesar ka dhaba, bharawan da dhaba, makhan singh, charming chicken and even you can try different street food like Soya Chap which will cost Rs. 50 per plate and Warm milk which is a must try costs you for Rs. 30 per glass