If it is your first time in Amritsar, and if you happen to be there around noon time, beware. Beware, every person around you will seem to want to send you the border, they may tell you it is already late to go the border, you need to leave now. They will repeat lets go to the border. But, don't worry, you ain't being sent to war to aid our soldiers who fight, when we crib standing at ATM lines. The humble tourist guide or the auto driver just wants to show you the Wagah border.
If you aint overhelmed with patriotism and choose to ditch the border, here is what more you can do in this colorful city.
First, here is how you move around. The city has a transport vehicle for every family size- small family- rickshaw puller, big family auto, bigger family electric auto, more big family more big auto. You get the drift. Here is a glimpse of them.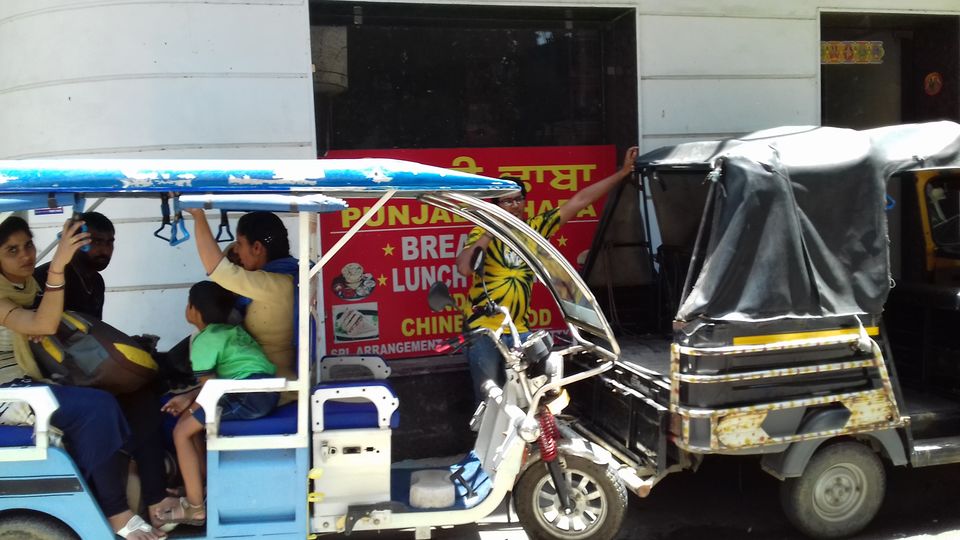 Once you have chosen your favorite mode of transport, let the eating begin.
Eat
I am not very fond of city or city tourism, but Amritsar, well, the way to anyone's heart (not just a man's) is indeed through the tummy. The non-foodie in me fell in love with this city for the food.
My friend's single motive to visit Amritsar may be was to eat chole Kulche. After a few hours of inquiring we understood what we would have liked to have as lunch or dinner, was indeed strictly breakfast material. So on our second day we head to Gulwant ke kulche shop close to the Golden temple.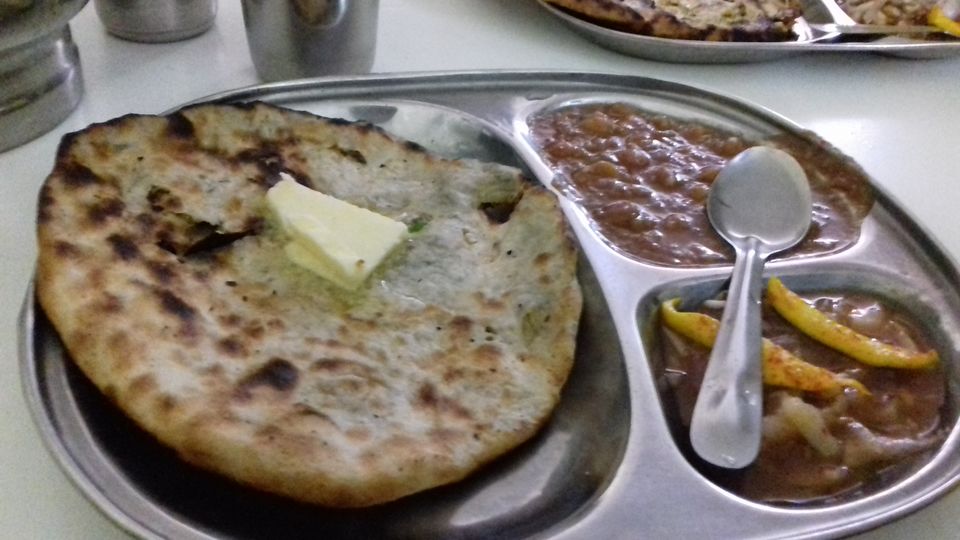 This place is buzzing with customers during breakfast time, with most tables occupied at any given point of time. The staff has no time to entertain any small talks- there are kulchas and then there is aloo, mixed sabzi or paneer- you quickly decide, place your order and eat it up.
This humble looking kulcha can keep an average appetite person like me full for ours. In fact, we skipped lunch that particular day. But if you still have scope for lunch, please head to Kesar da Dhabba, my mouth waters even as I write this.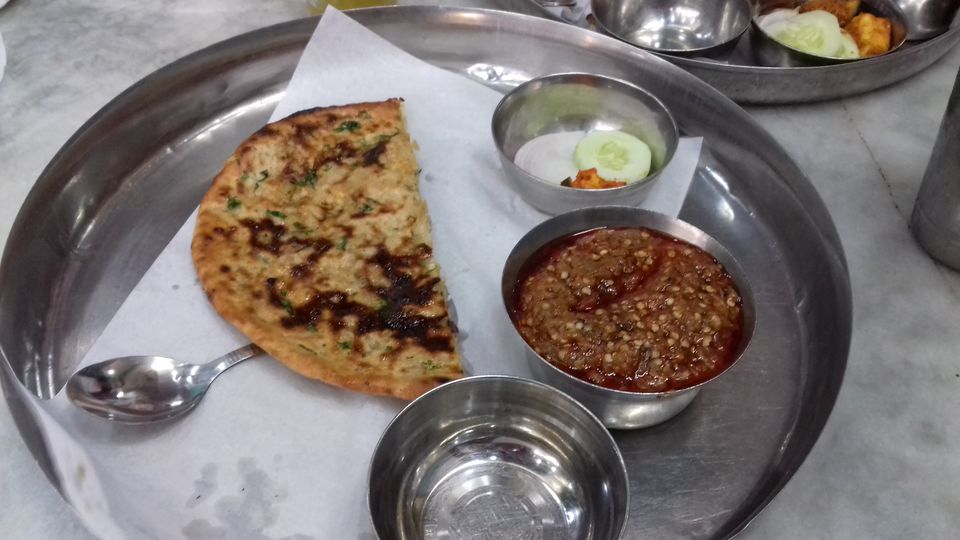 Of the many things we tried there, their baigan ka bharta is my favourite. The city surely has a lot more to offer as street food-including pani puri, road side paratha, lassi, milk and other savories, Bhel and the list goes on.
Shop
Lets burn those calories now. If you take a rickshaw from golden temple to Kesar Dhabba, chances are you will cross small bylanes selling dupattas, suits and all types of textiles in colorful patterns. Take my advice and get down there itself, because once you miss these lanes they are difficult to find. Tip two is to carry empty bags when in Amritsar- colorful, good cotton dupattas, phulkari sets and all of this at highly reasonable pricing. A word of caution, most auto drivers will offer to drop you to the kapda market for Rs10, do not fall for it. They just take you to the shops, not the lanes where the real fabric magic is.
If you do not believe me, here is what yours faithfully bought from Amritsar all in a day's time.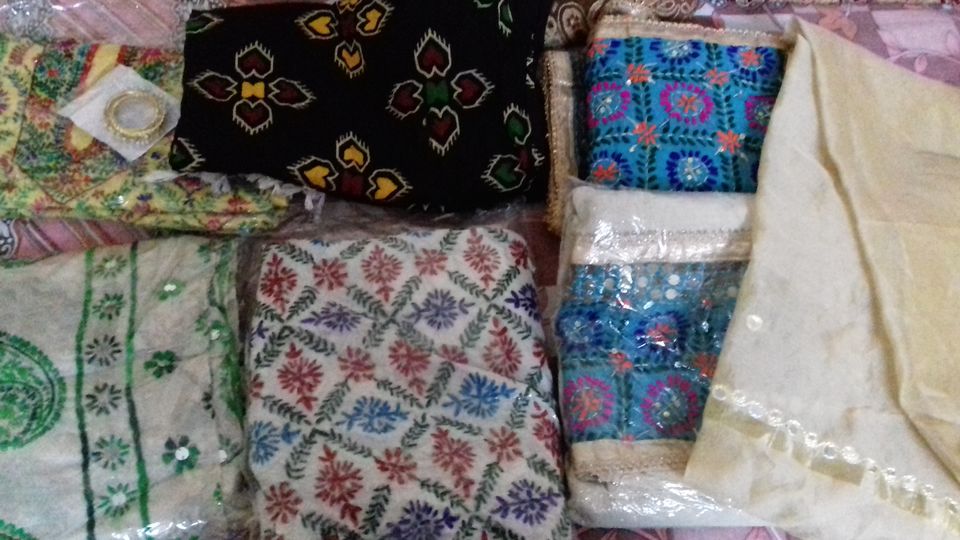 Pray
Wonder why I added (May be) to the pray part. Well, because in the golden city we missed a chance to pray. The temple was very crowded the evening we decided to go there (Not sure if it is always the case).
The temple premise is beautiful, but the way leading to the main temple was crowded and we could not muster the courage to enter the common line (there was no separate Ladies line) when we had already experienced multiple instances of being brushed the wrong way by the men around. May be next time, the men in Amritsar makes us feel more welcome, may be next time we get to see the divine. Until then, Amritsar is still a nice place to be.