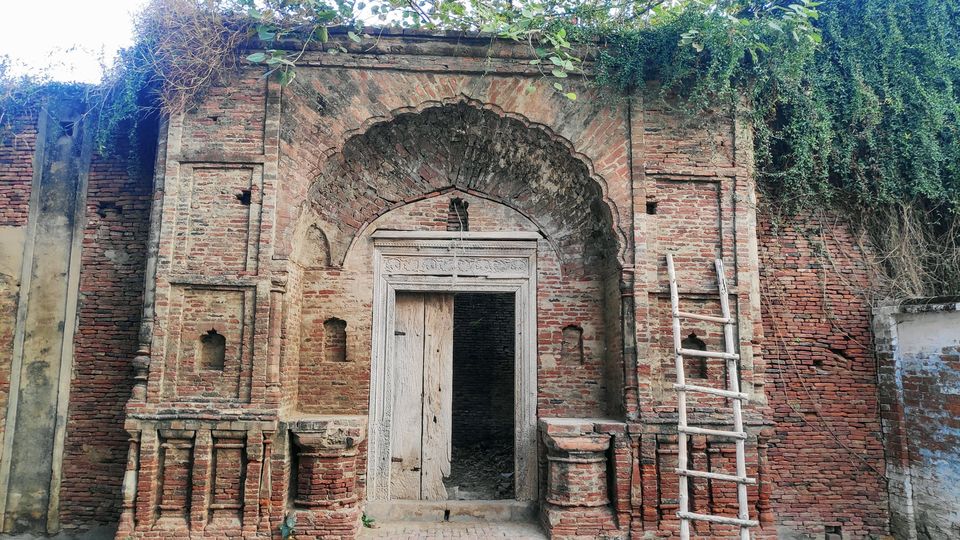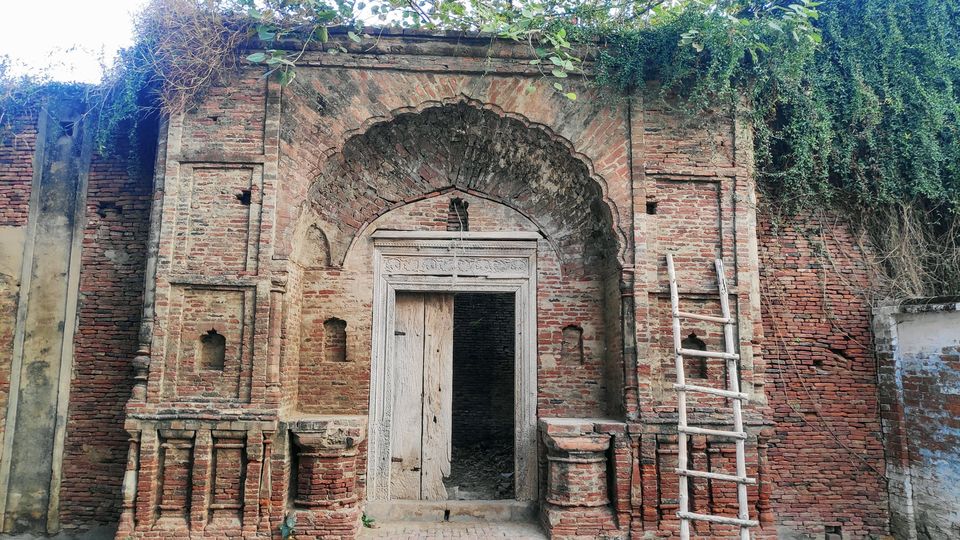 So as the time was approaching to bid farewell to 2020, We had already decided that we would travel to Manali as our final trip. But what about a weekend prior to it? We all were free but couldn't decide where to head to. I thought to myself, it'll be alot better if I manage to squeeze in one more adventure of the year in my schedule before the finale. However, after countless hours of itinerary with my buddies, we still couldn't come up with where to go. I thought to myself that it's better to rest this idea and venture off in the new decade.
As I laid down to sleep, I suddenly recalled that one of my readers' had strongly suggested I visit the Rani Raipur Fort and it sparked me up. I discussed it with my friends and we all agreed to leave for it the following day. Our starting point was Panchkula.
We woke up on the morning of 18/December/2020, we got ready and stepped outside and of course this wouldn't be a trip without a thick layer of fog just deterring us, but it was not enough to stop us this time. We were determined. We embraced ourselves and embarked on our two-wheelers to reach this place. It was a difficult ride, but after covering 25 Kilometers in dense fog we finally made it to the Rani Raipur Fort.
Here we were. Standing in front of a ruined and neglected legacy of the past.
Usually, I am thrilled and excited for an ancient ambience no matter how ruined a place is but for this one, it was different. It was just nothing, no thoughts whatsoever, I went silent for sometime just standing in front of it only to be brought back to reality after my friend tapped on my back.
We headed inside walking through a huge gate, which was shut in a past incident that got this place its name and significance. I could hear hymns of Gurbani flowing through the environment and just rejoicing every being there. As I was walking towards the center I saw three trees, a Banyan tree, a Peepal tree and a Neem tree, I don't know if they signify anything but they sure add to the scenery of this place.
Here is a Gurdwara known as "Gurdwara Patshahi Dasain Sahib''. We decided to sit in the congregation and listen to the highest of the high Gurbani and enjoy. As the time went by, fog subsided and we started walking around this place. It saddened me to see such a place that had the immaculate and pure lotus feet of Shree Guru Gobind Singh ji visit it, in such a ruined condition. But it is what it is. Entire place is overrun by vegetation and it looks much less of a fort now.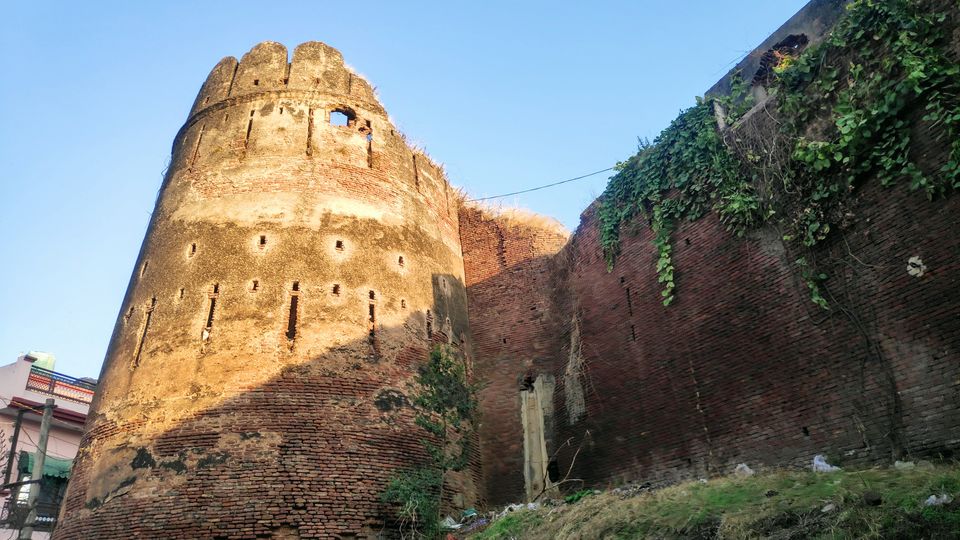 Another great thing about this place is that the weapons that were gifted to the Queen of Raipur by the Guru are still kept there, intact. Multiple swords and an armour. It still amazes to this day when I think how those warriors used to live.
And as always after capturing some pictures and taking in all the ambience of this place we decided to head back home. Afterall it was evening by this time and it was getting dark.
So I can say, as the second last adventure of 2020, It was pretty satisfying. But more importantly, Peaceful.