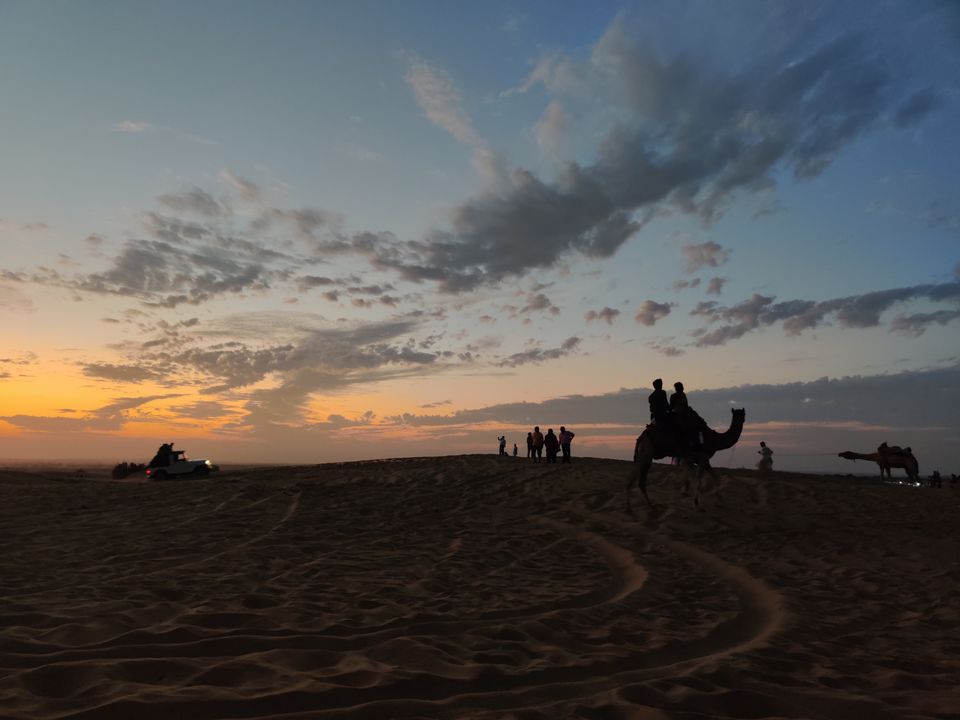 After many days from the real hustle bustle of life . Here we go to the new trip...the Golden place of Rajasthan.. Jaisalmer????????
This is my solo trip, however I joined a hiking group where I met new friends and got new experiences.😄
So after overnight Journey from Ahmedabad to jaisalmer, we got refreshed just by seeing sunrise from the middle of sand dunes. It shows that sun has its unique magic in different land.????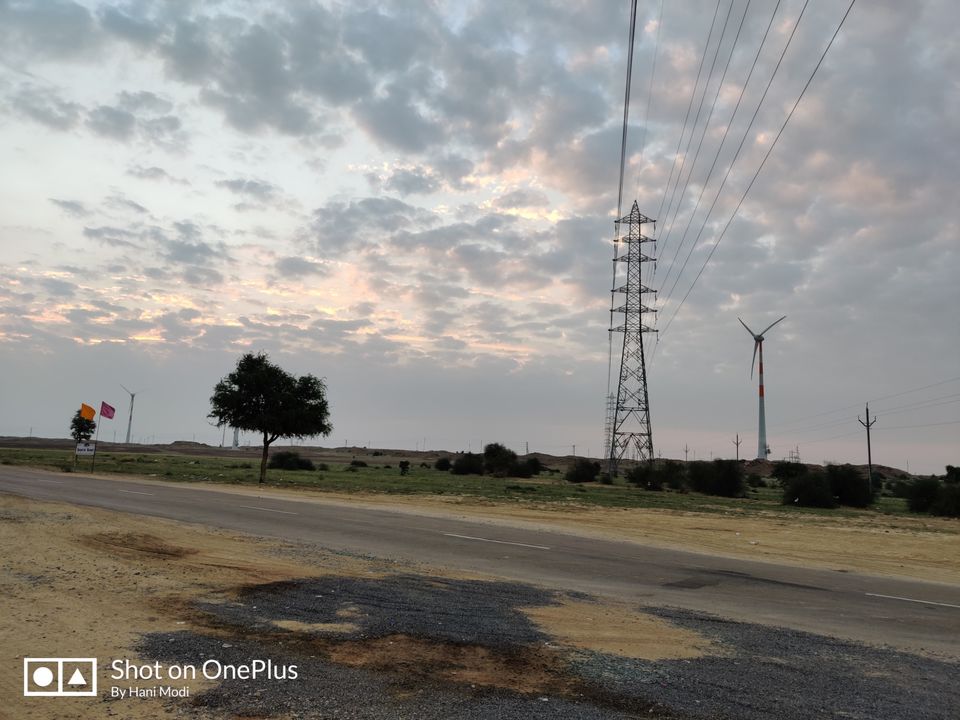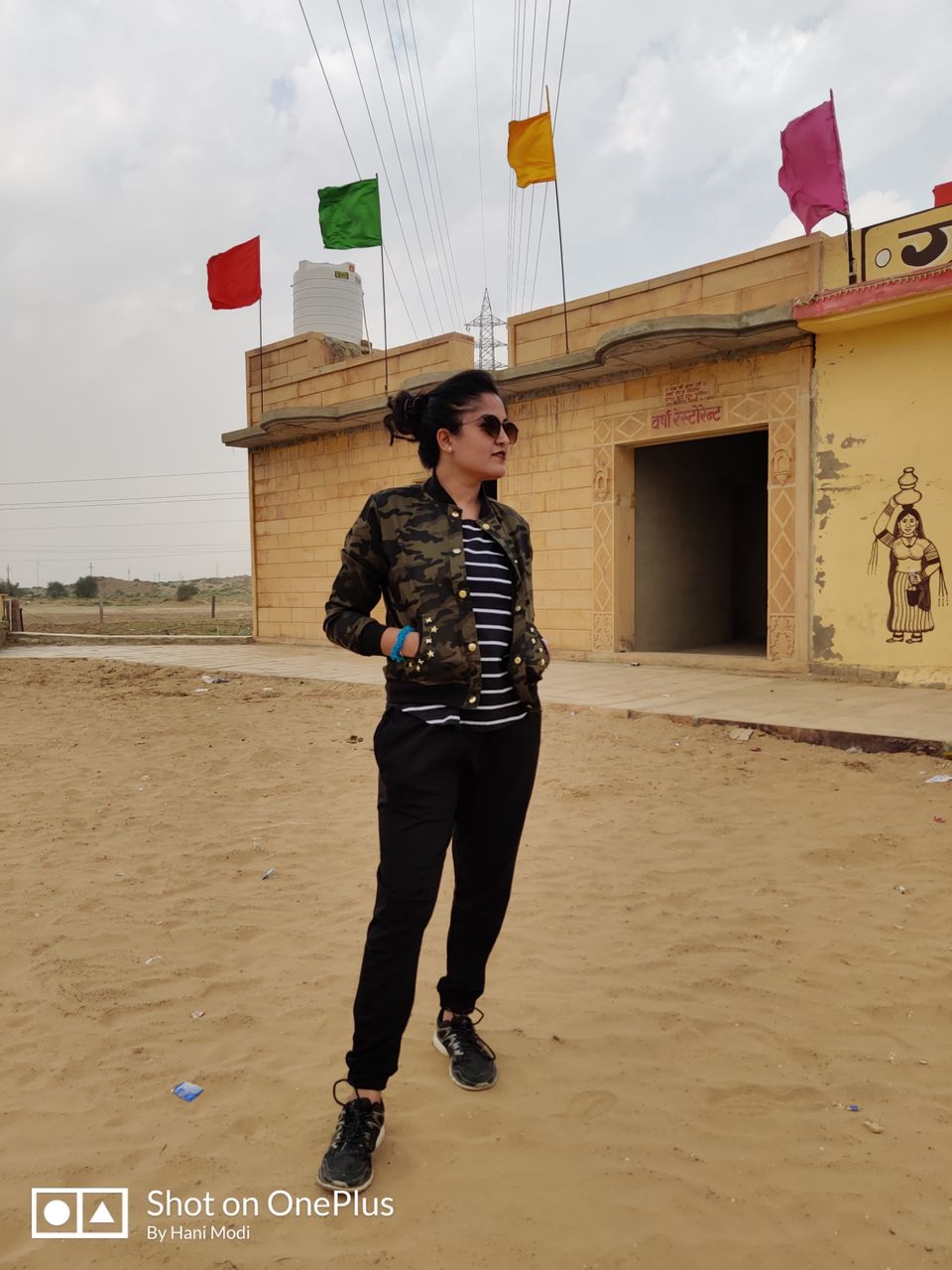 After having quick breakfast, we headed towards the khambha village . A wonderful shooting point is a Khambha fort. The village was all destroyed because of earthquake but new village is started to reconstruct just besides old one. The people out there known a khambha fort as a haunted fort.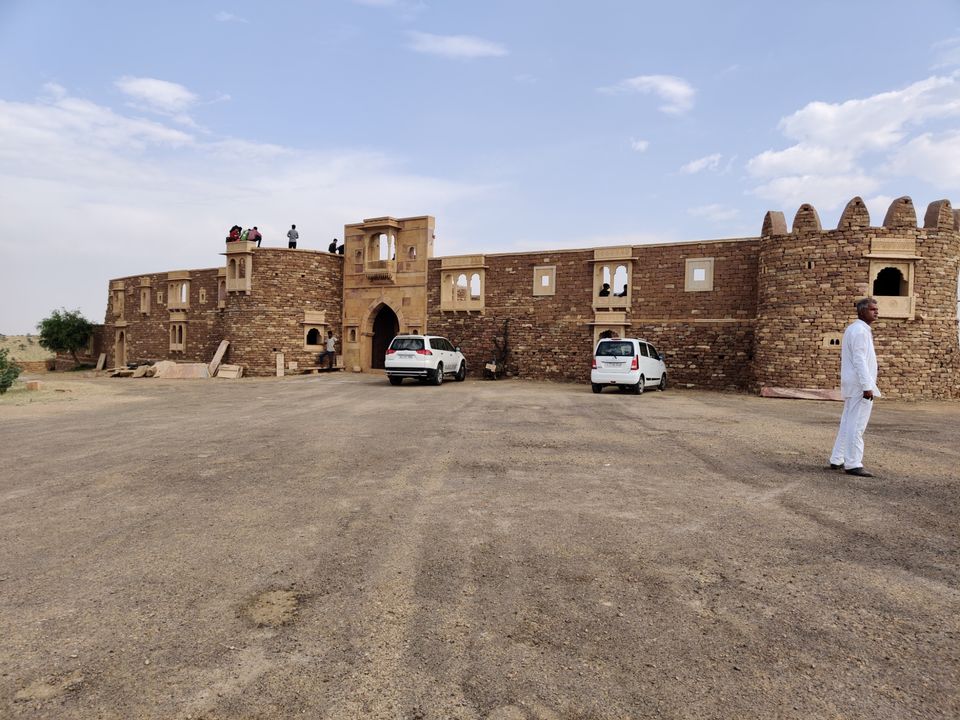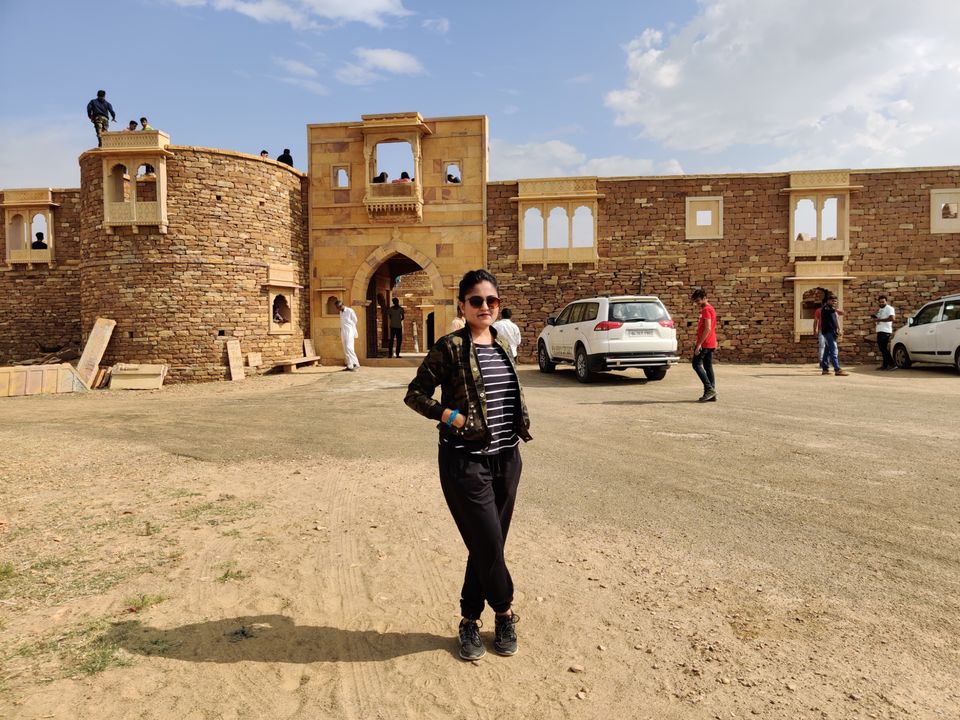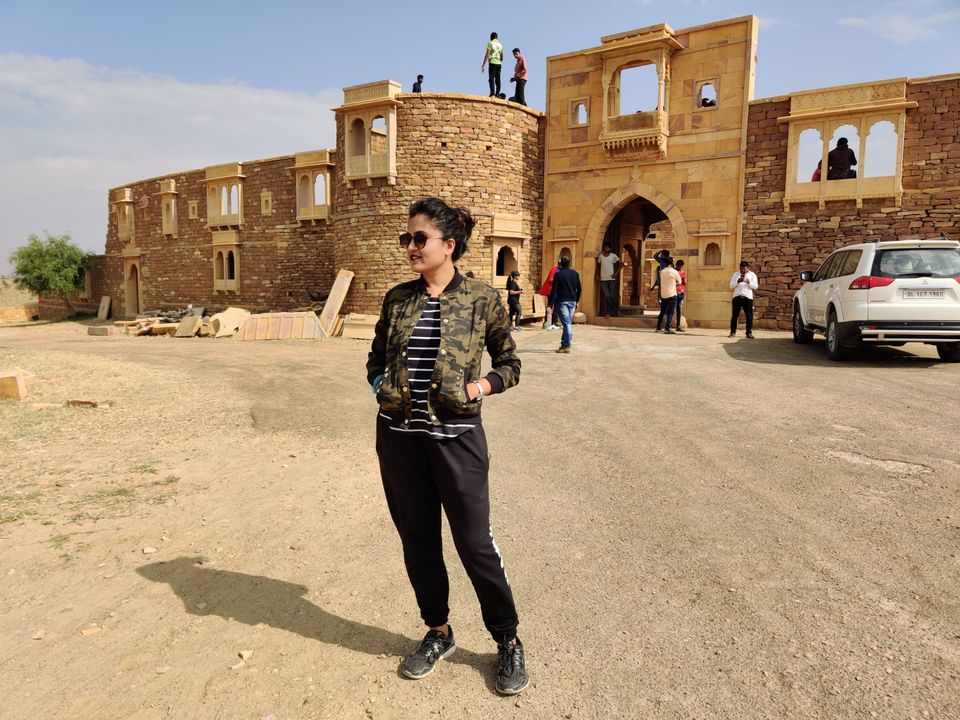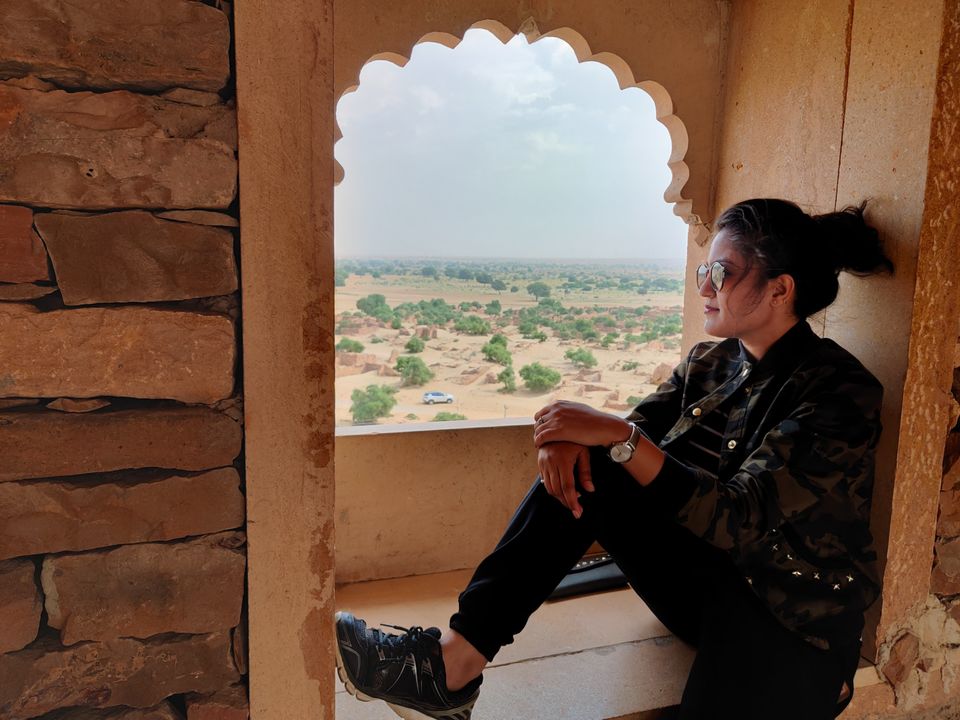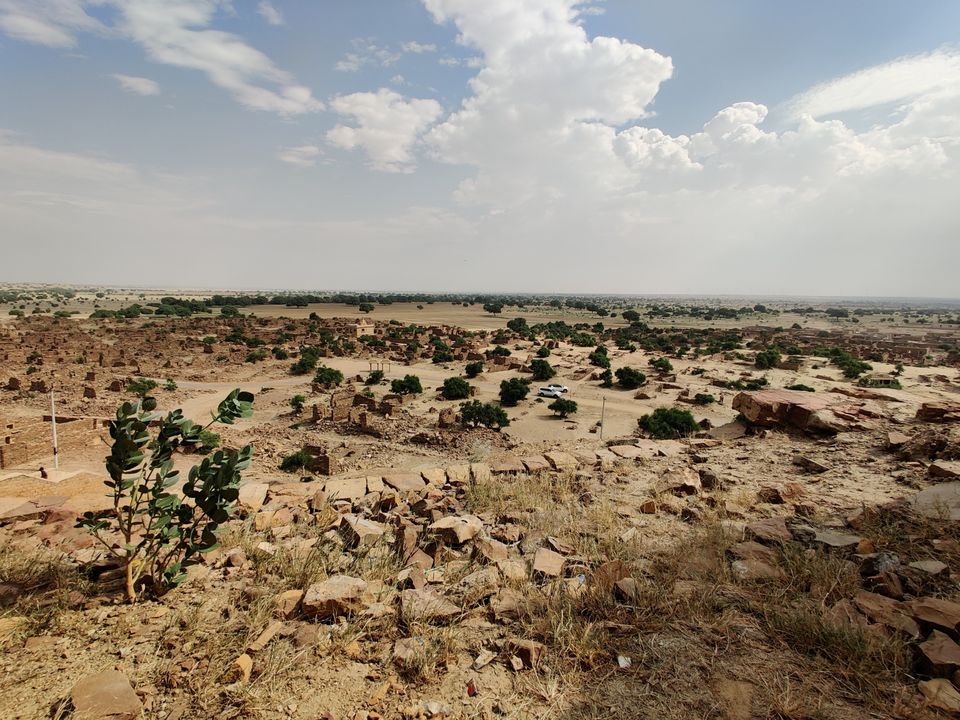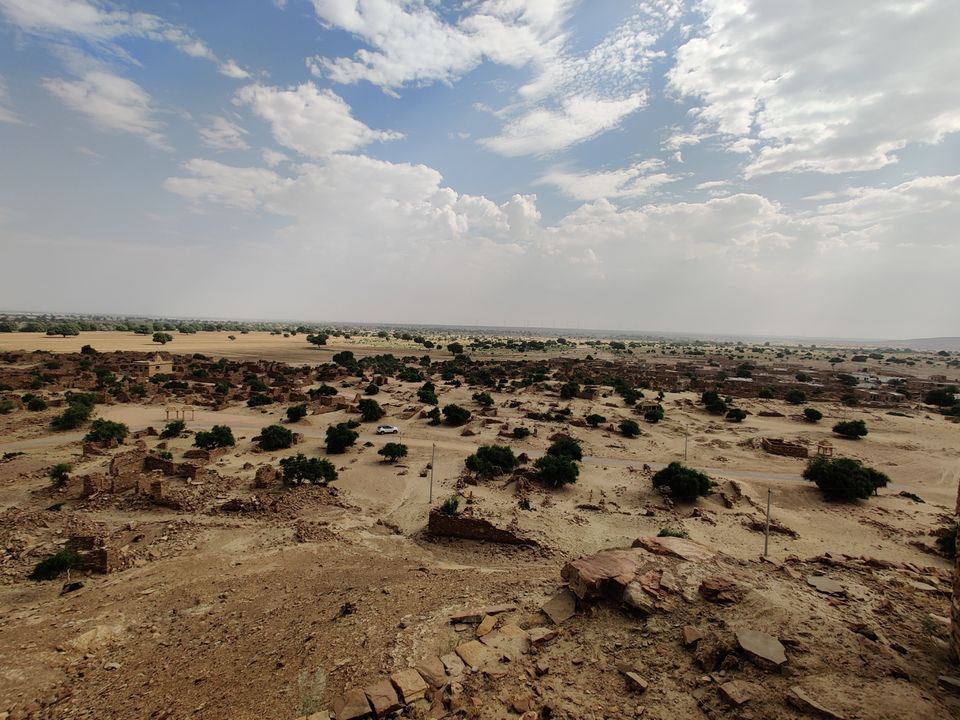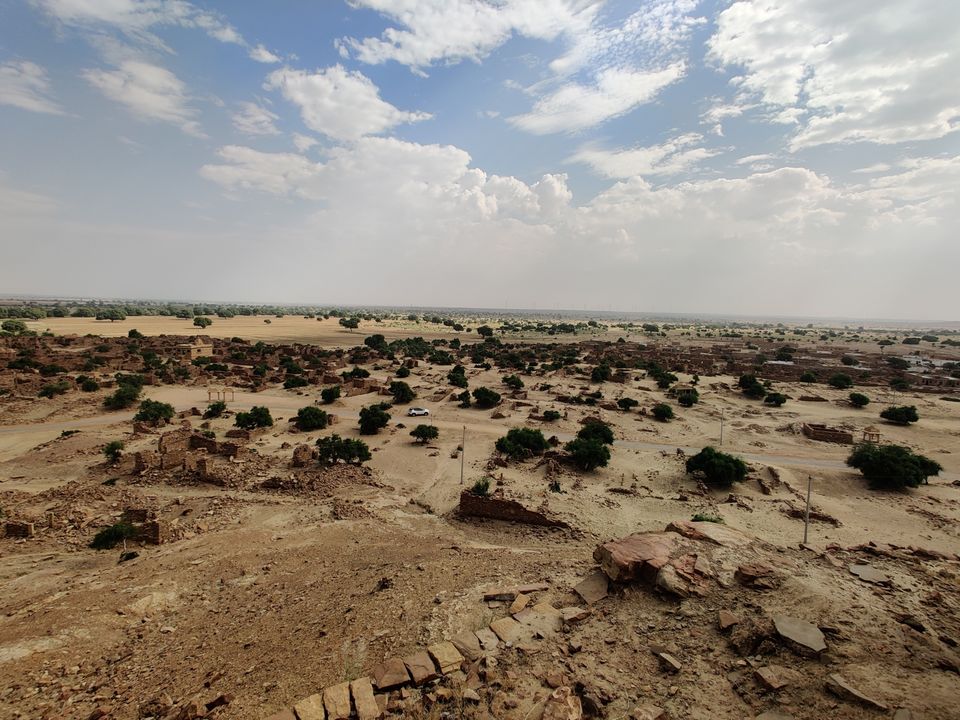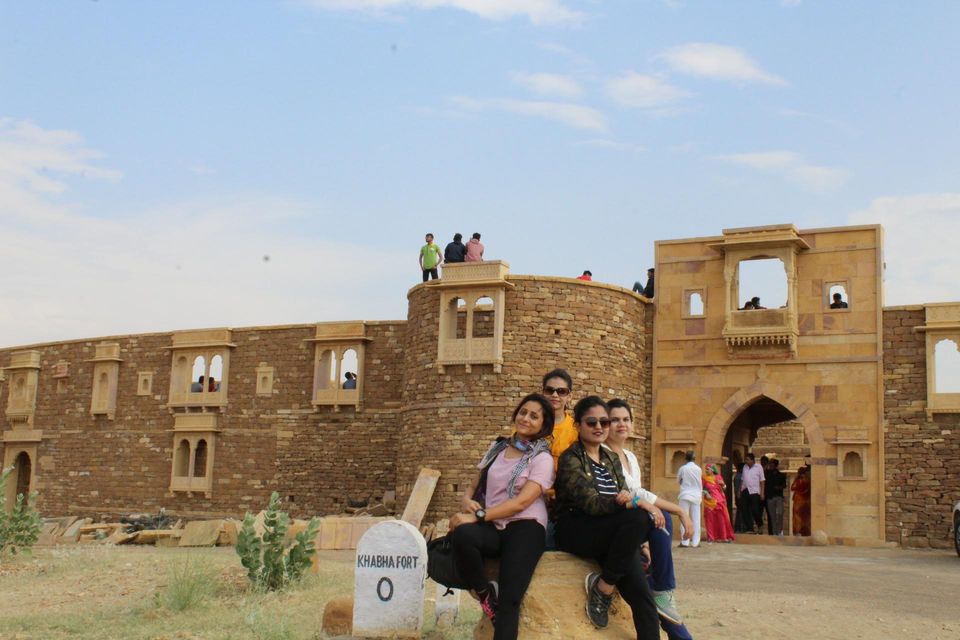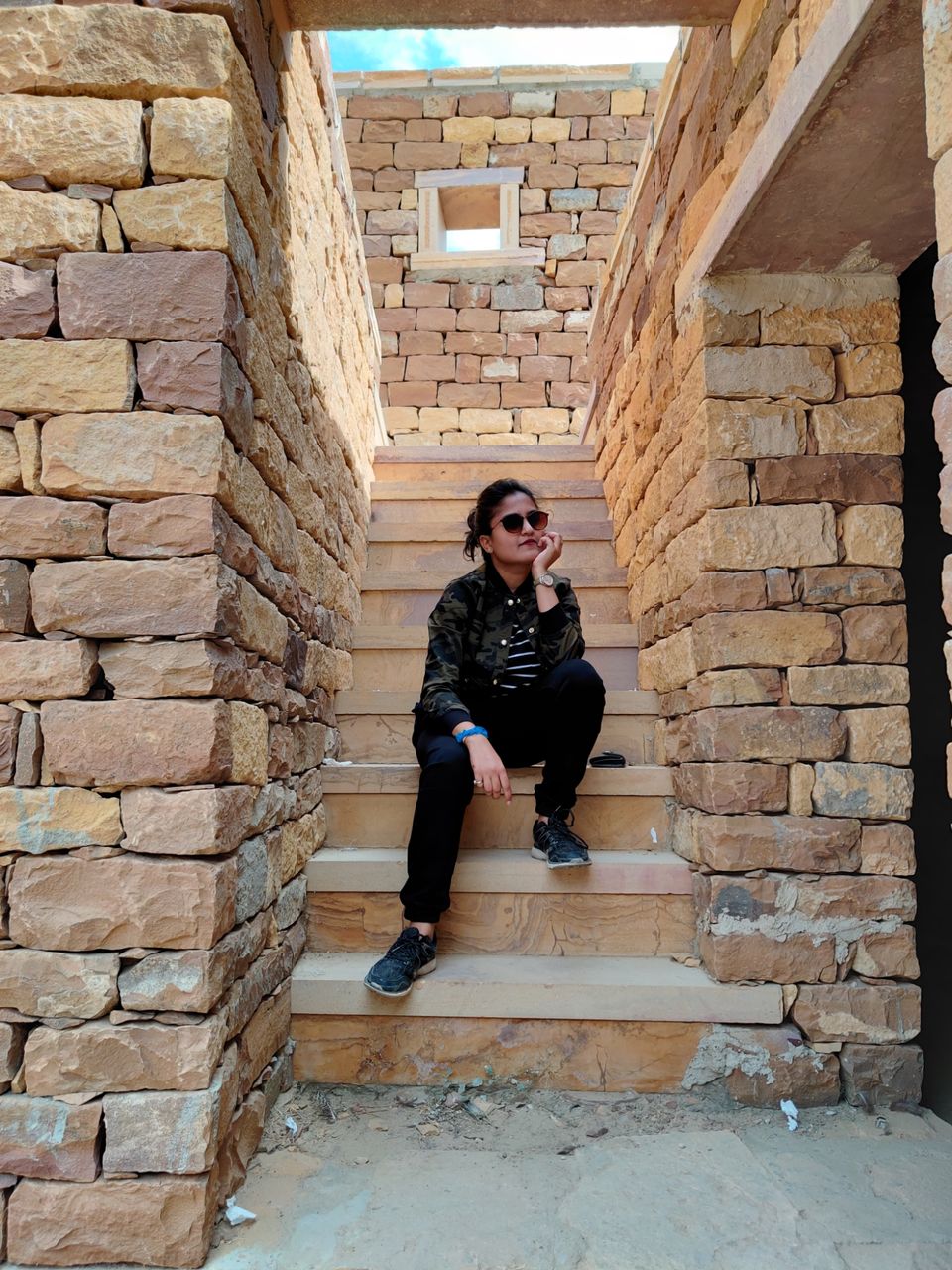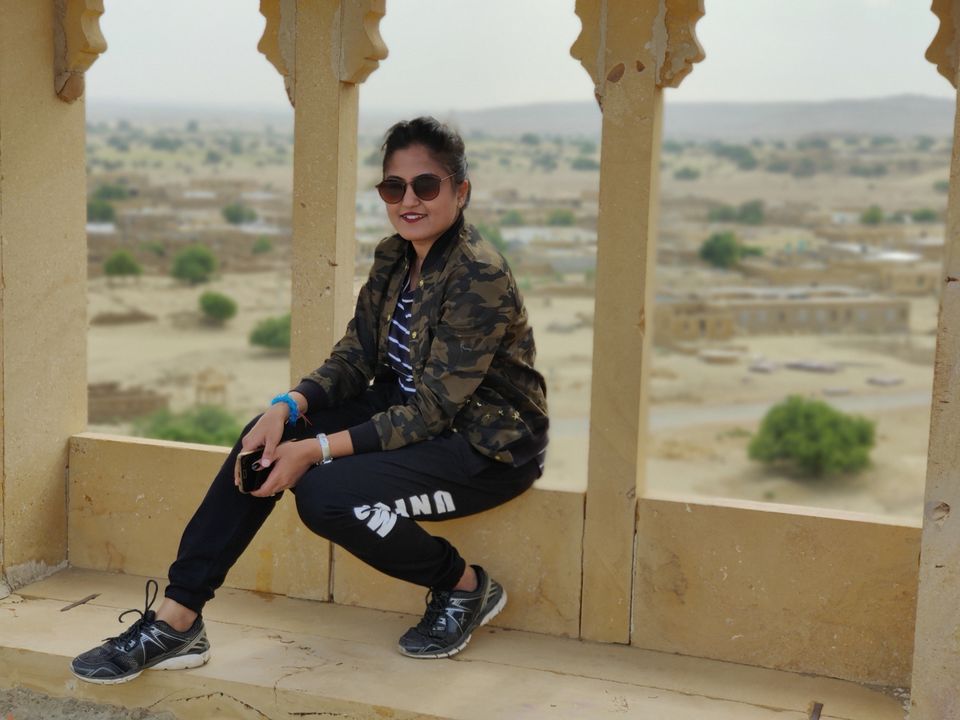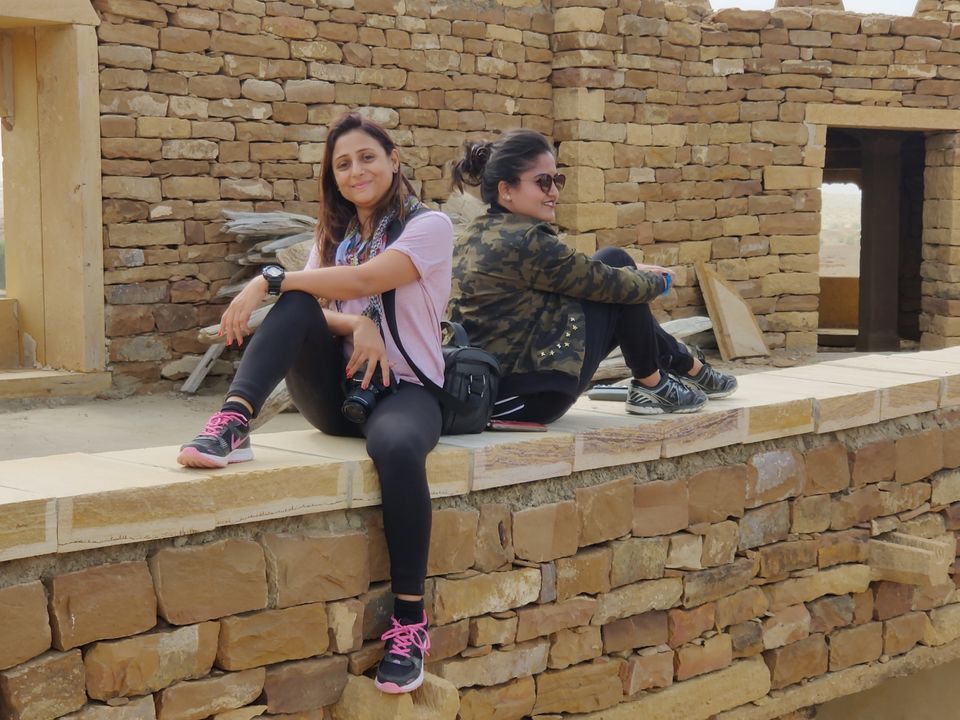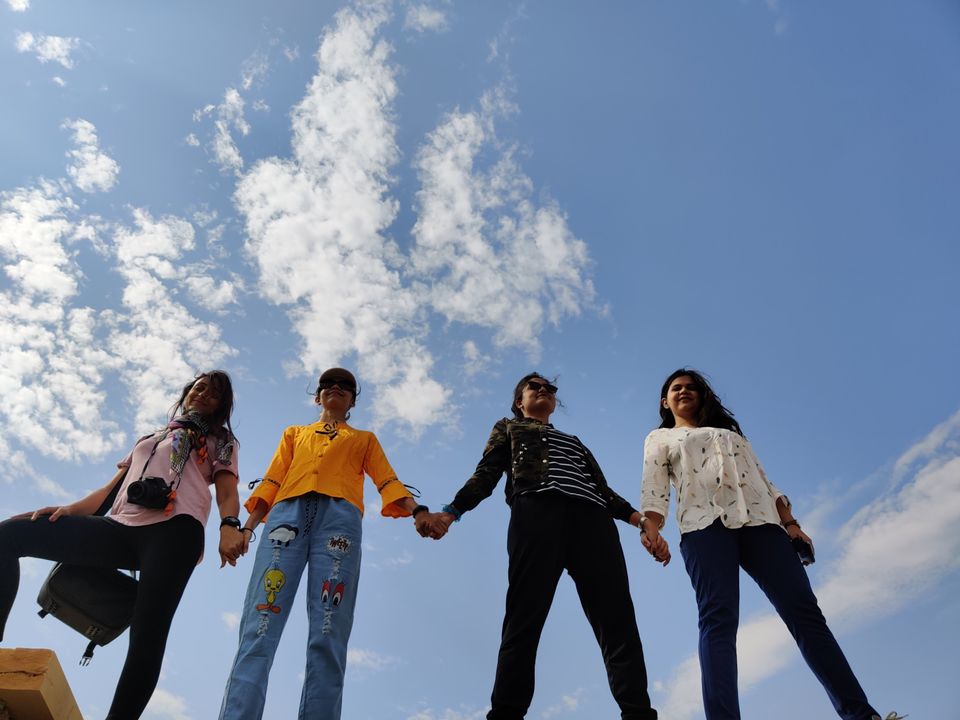 There is an interesting story behind this village and kuldhara village of Pali brahmins who were migrated from Pali and the prime minister of state.
So next we are going to see Kuldhara village. There were 400 houses found ruined in this village. Many ruined homes, the main fort, the house of sarpanch (head of village) is there in good condition after doing somewhat rennovation.
The village had described many stories of Royal Rajasthan. The local people consider this place as a ghost place because they believe that kuldhara had been cursed by Pali brahmins and they observed many paranormal activities.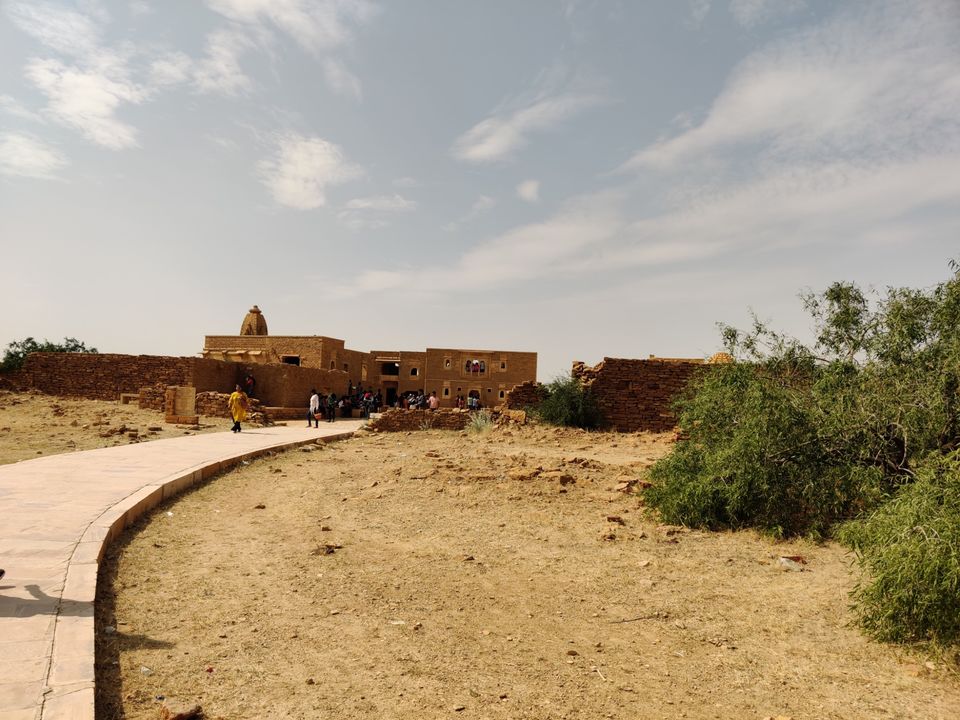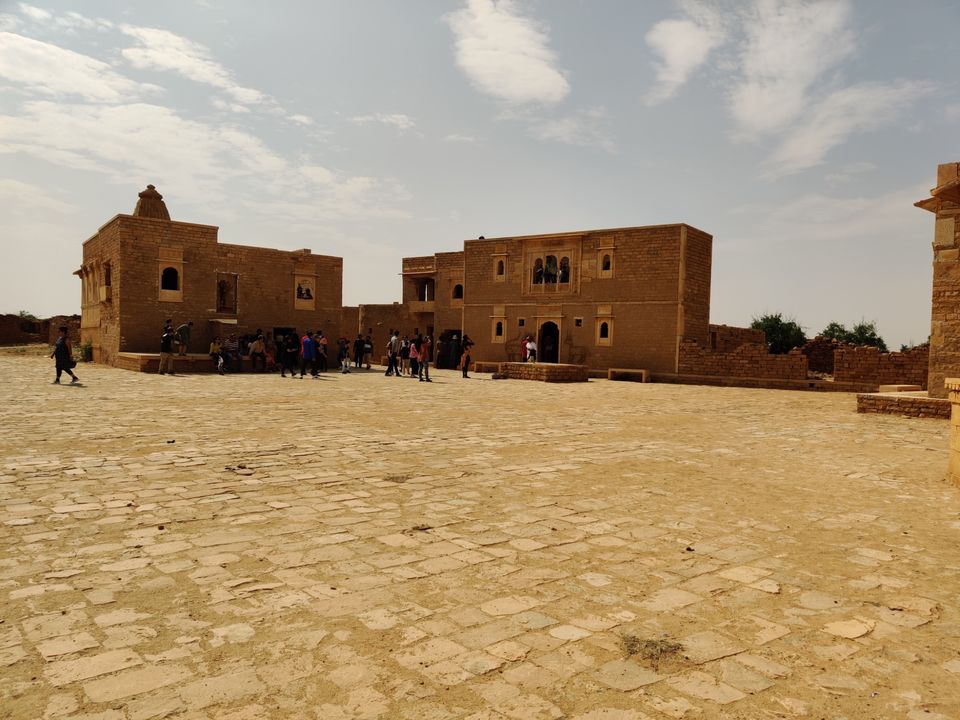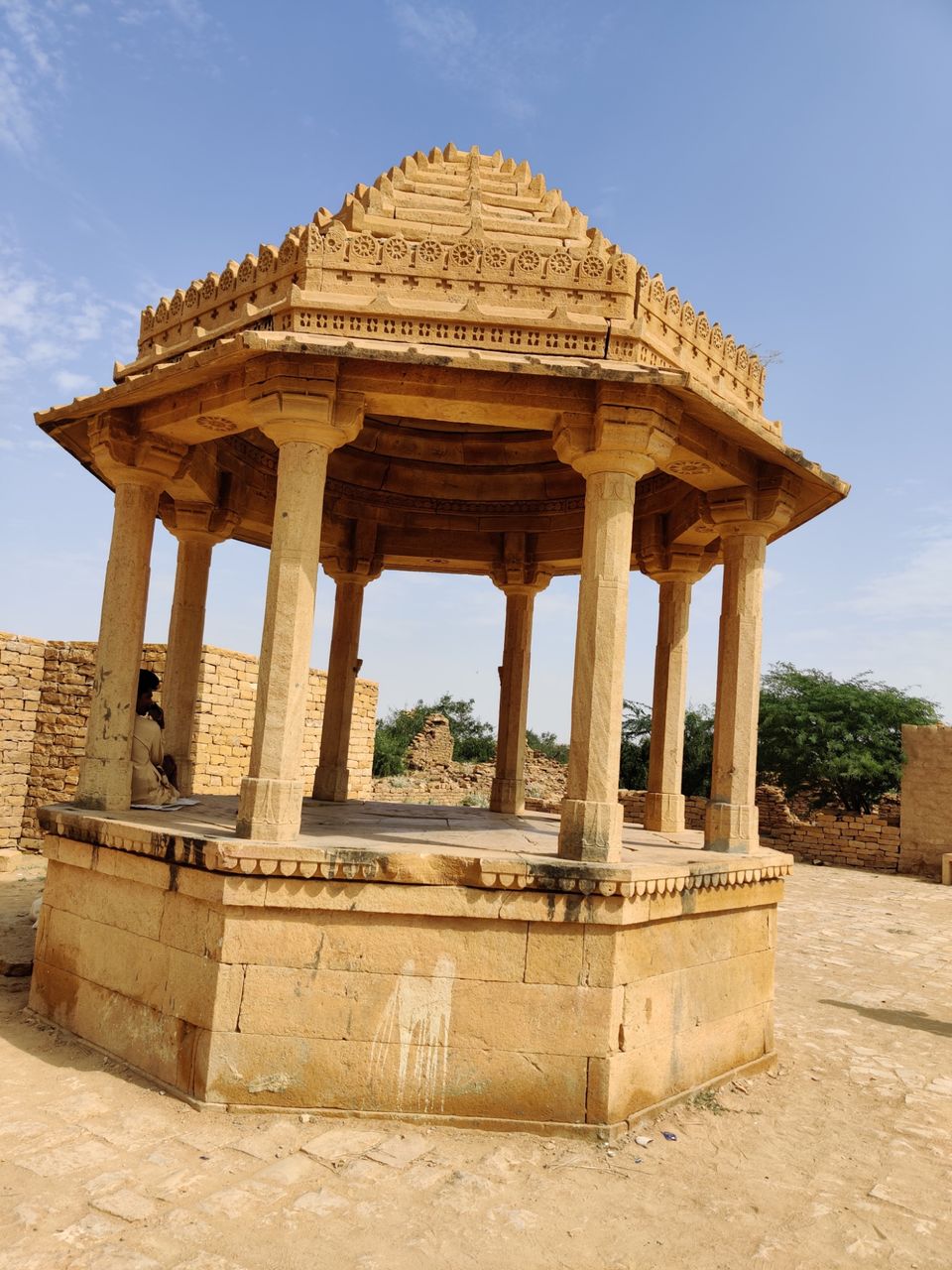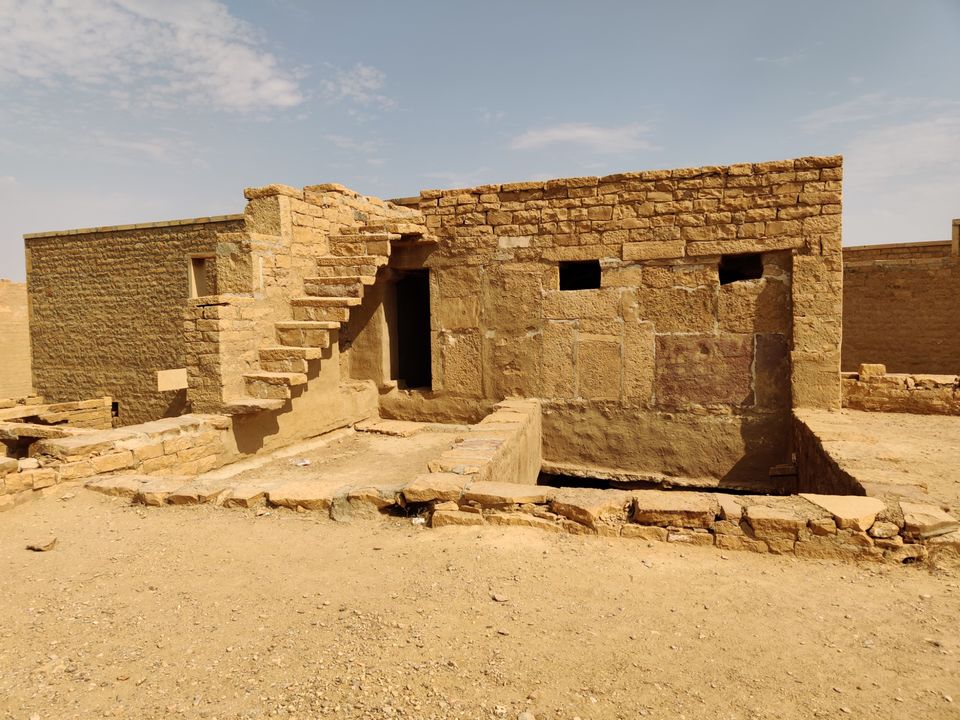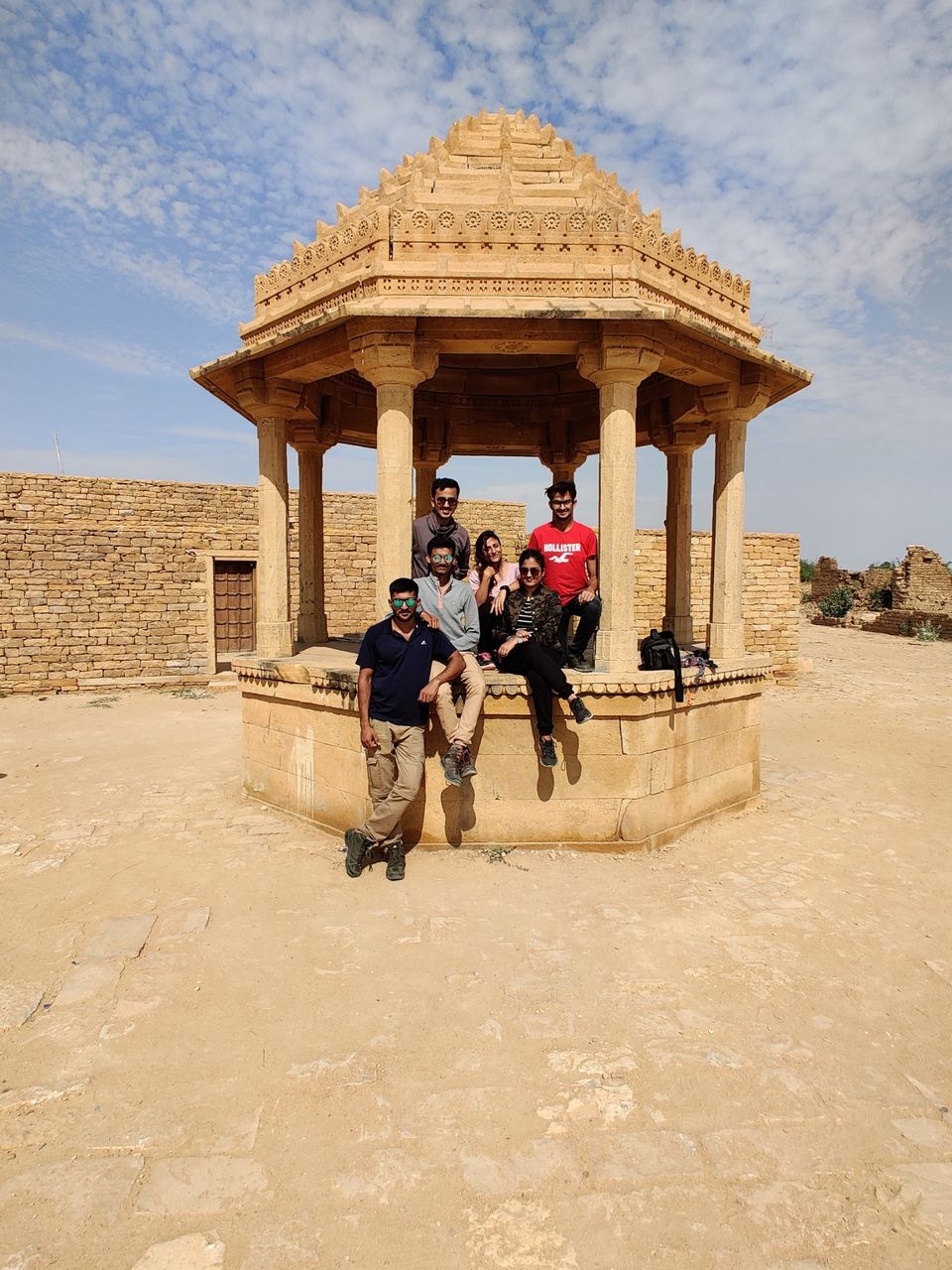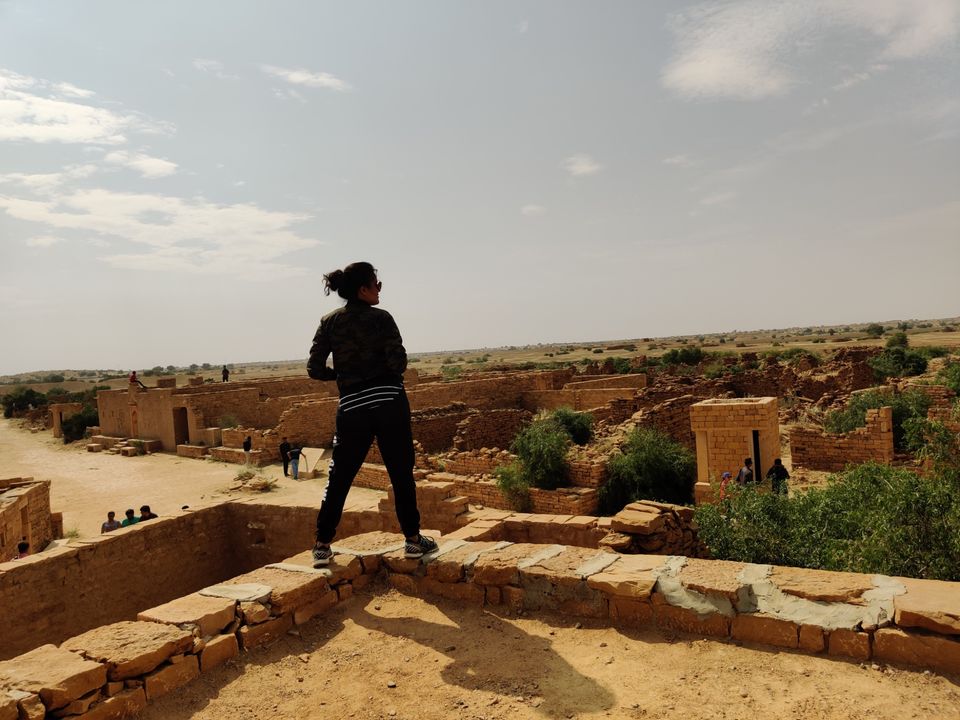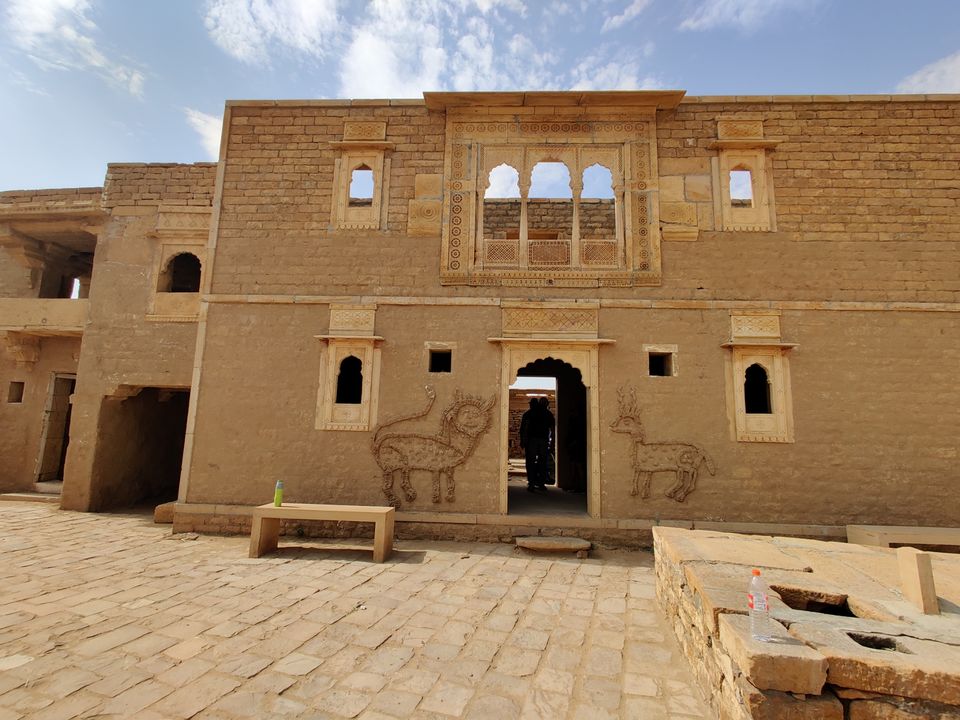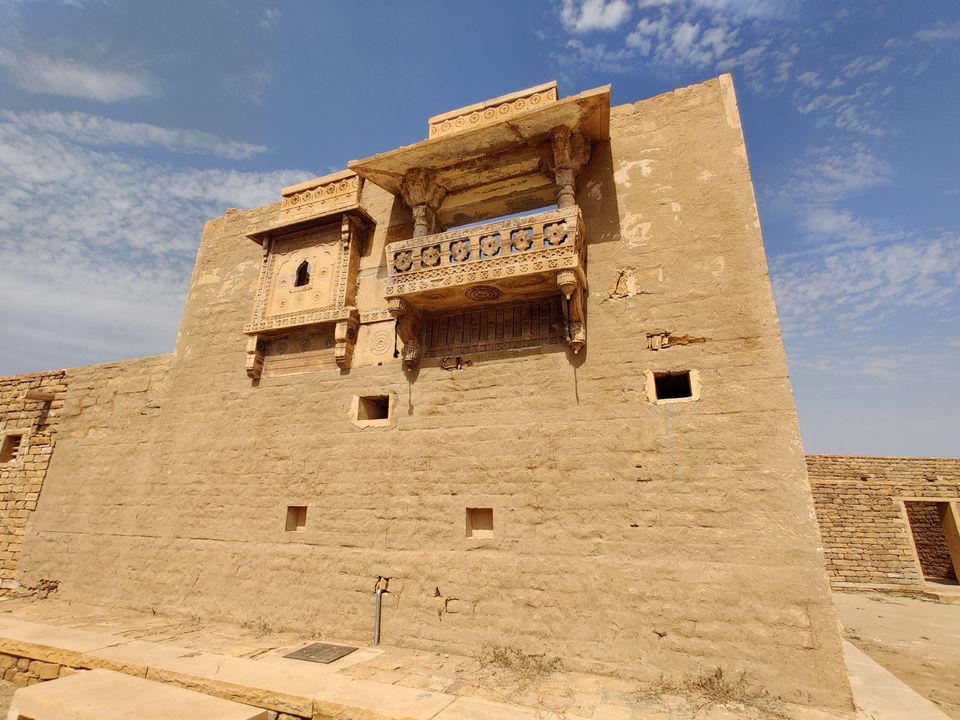 So after touching rich history of Kuldhara and lunch in the evening our next destination was a very excited place Sam Dunes .. very famous place for Jeep Safari ride and Camel Safari ..most scary and most adventures and must to do ride is Safari ride.????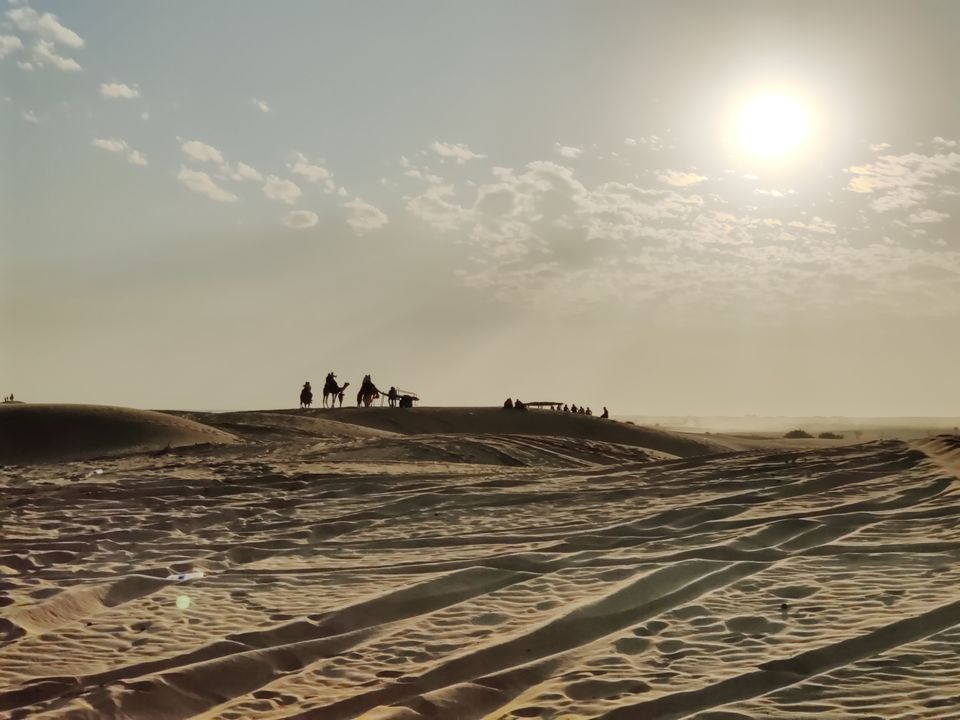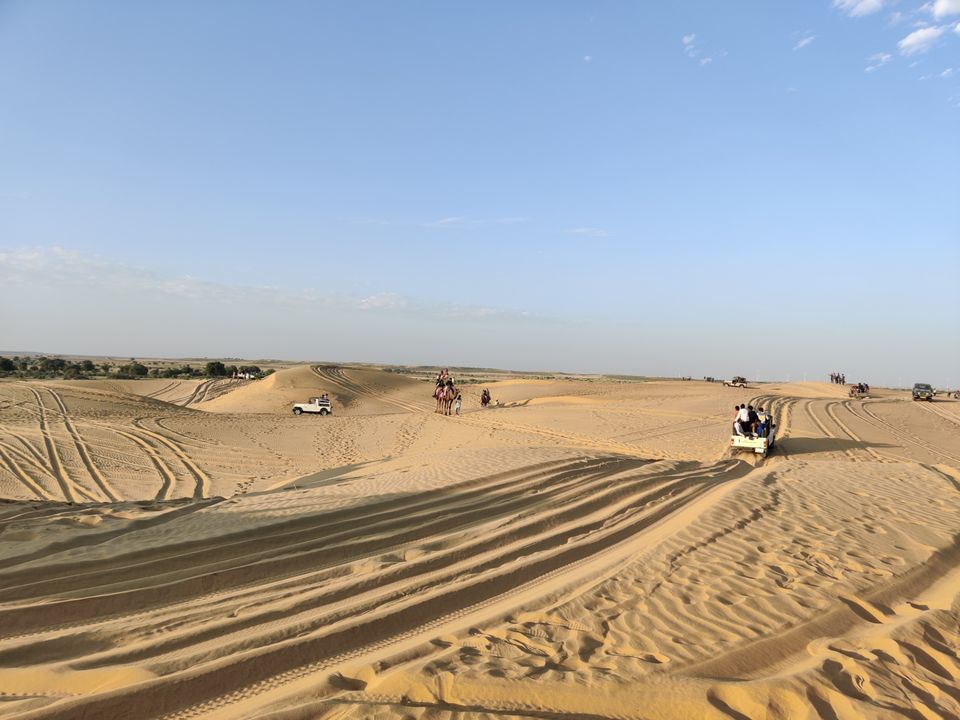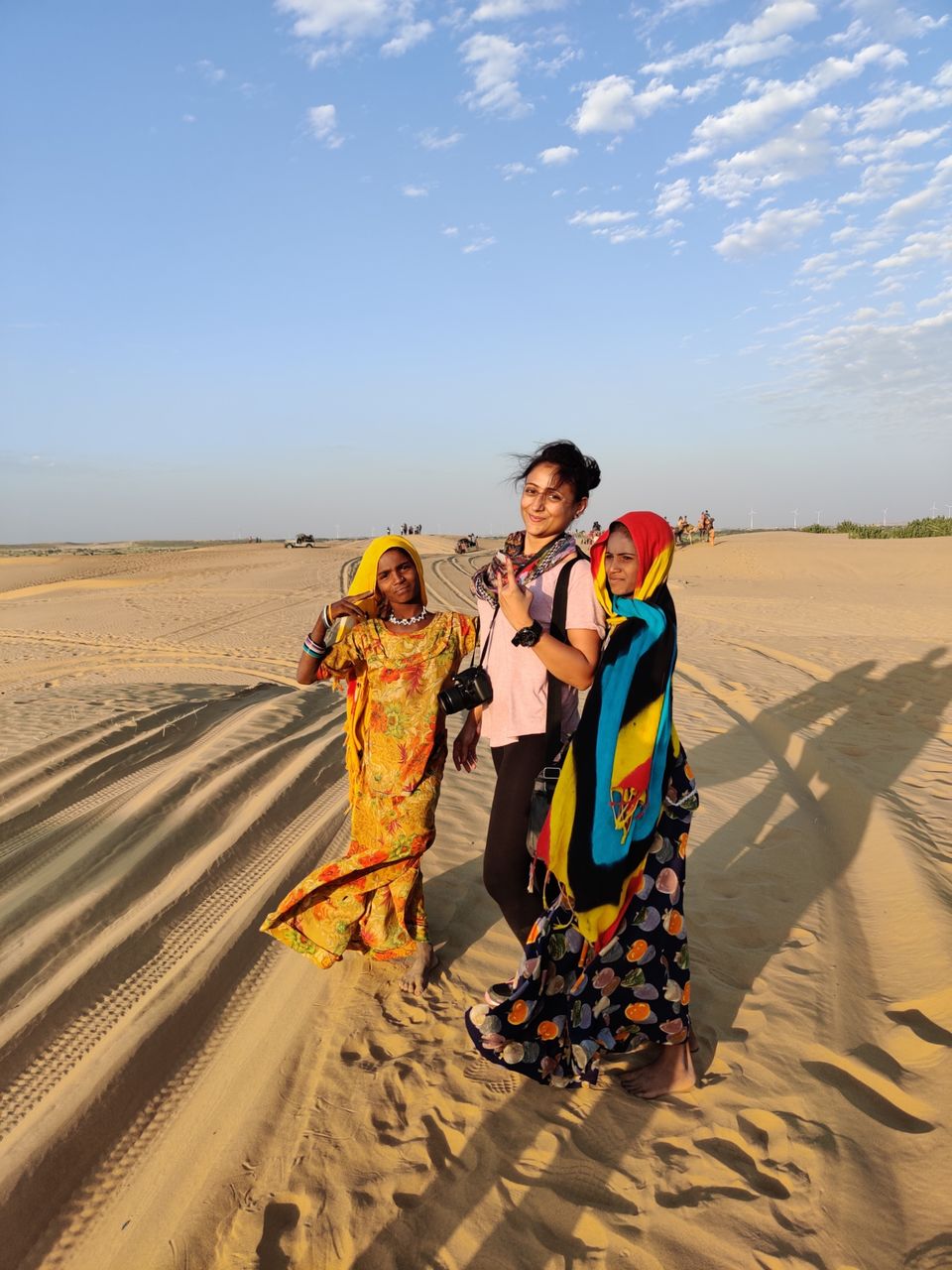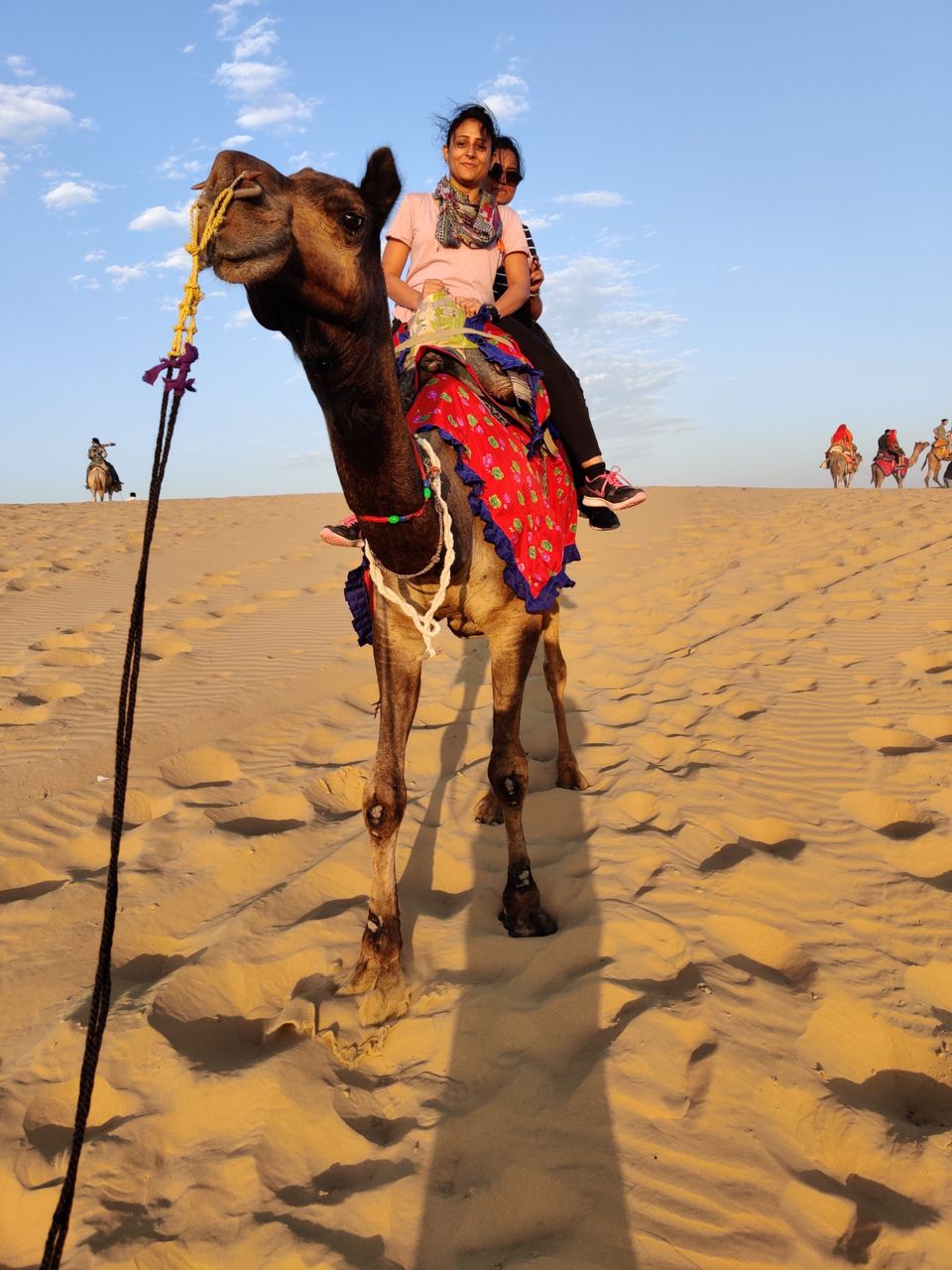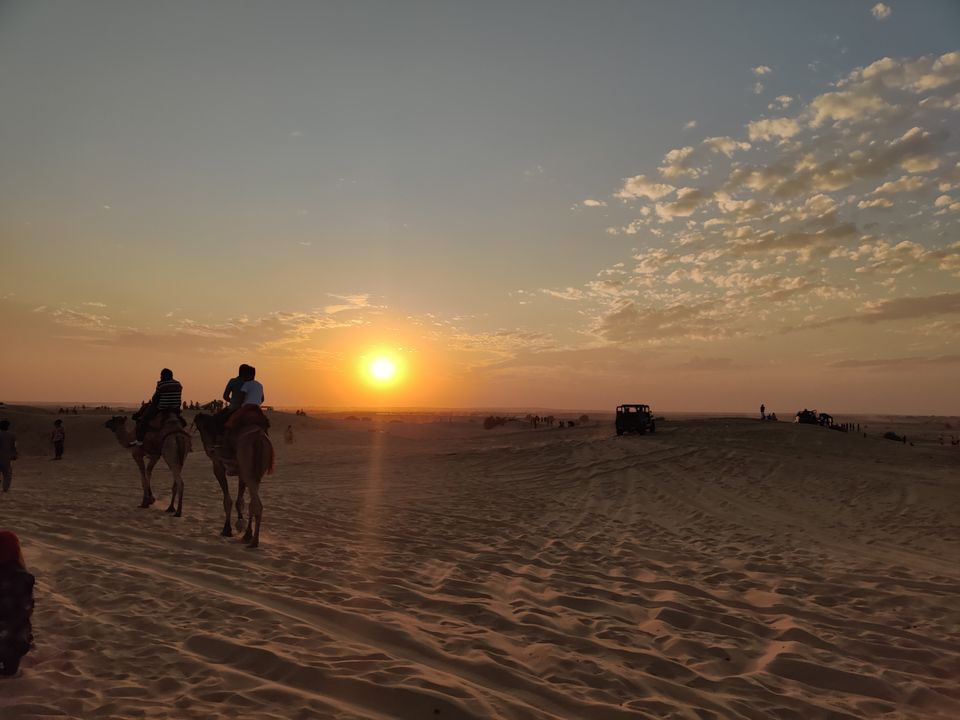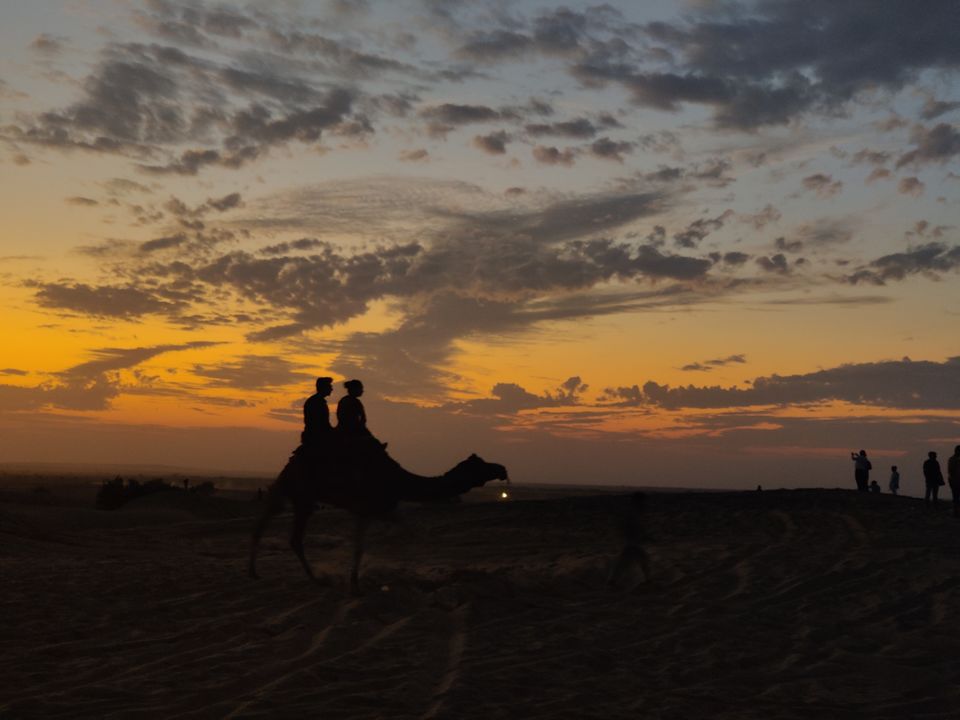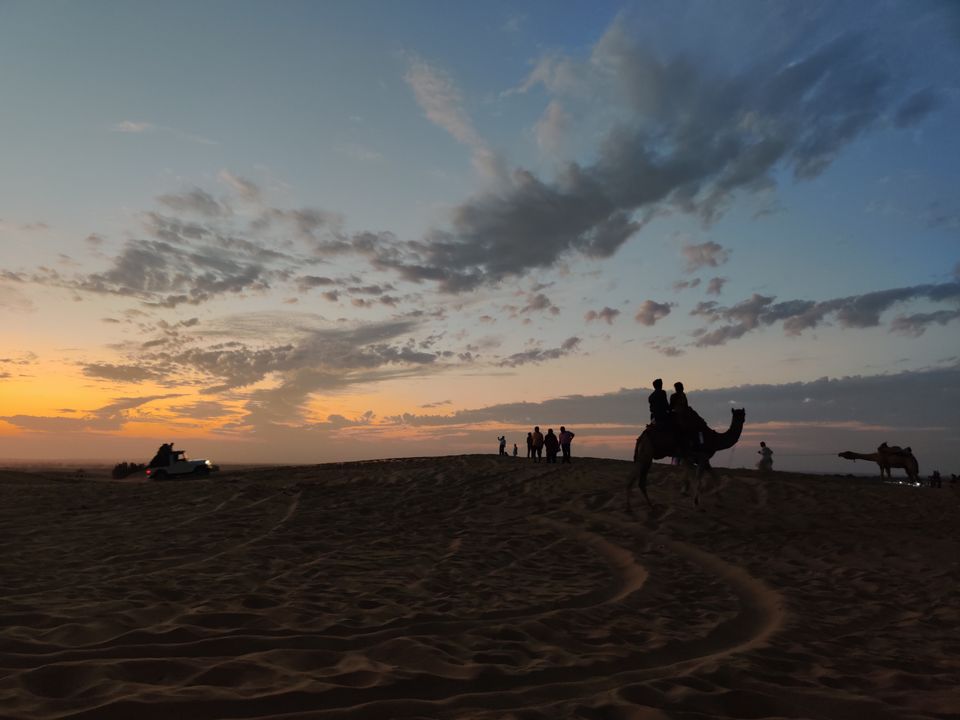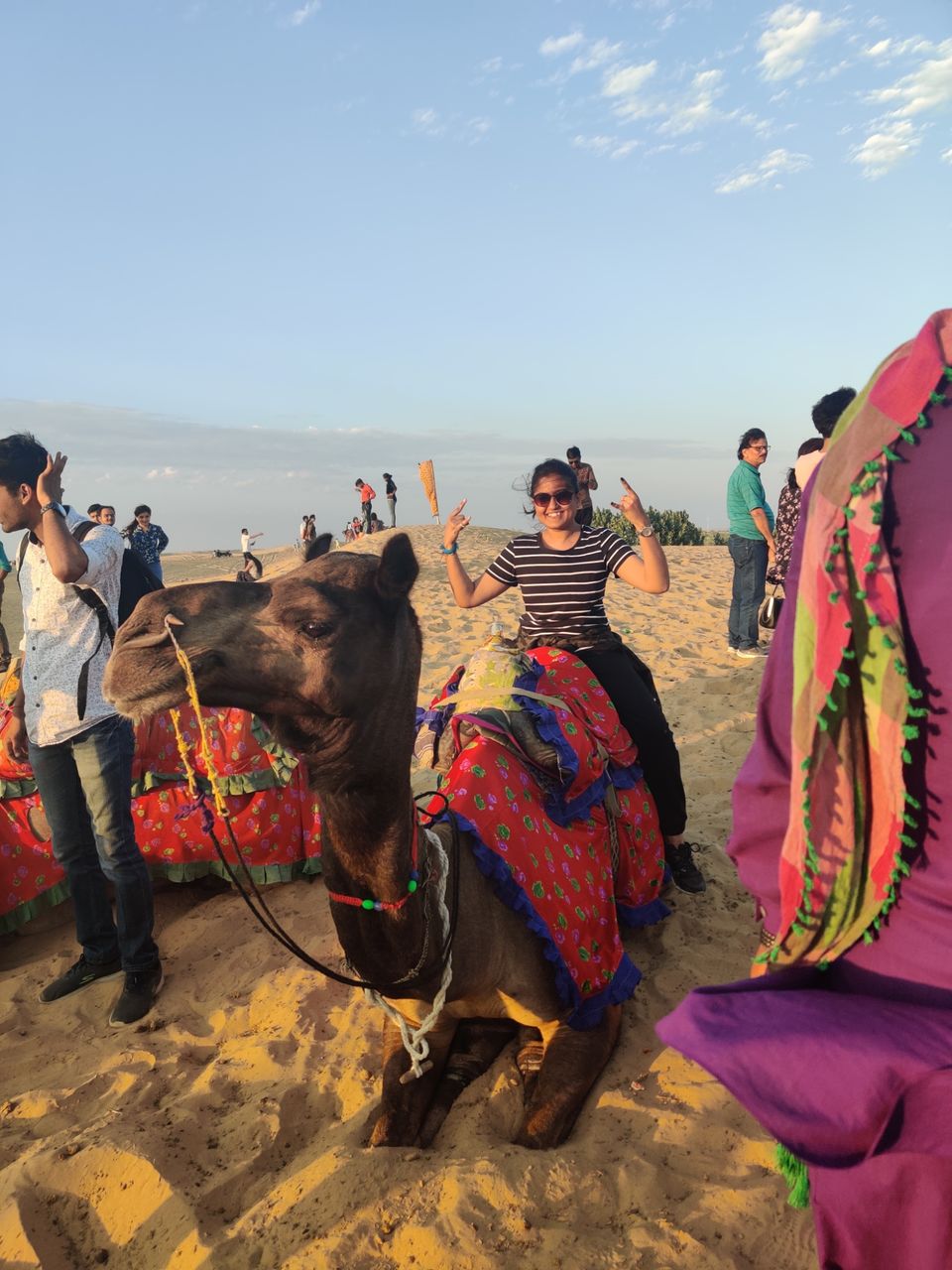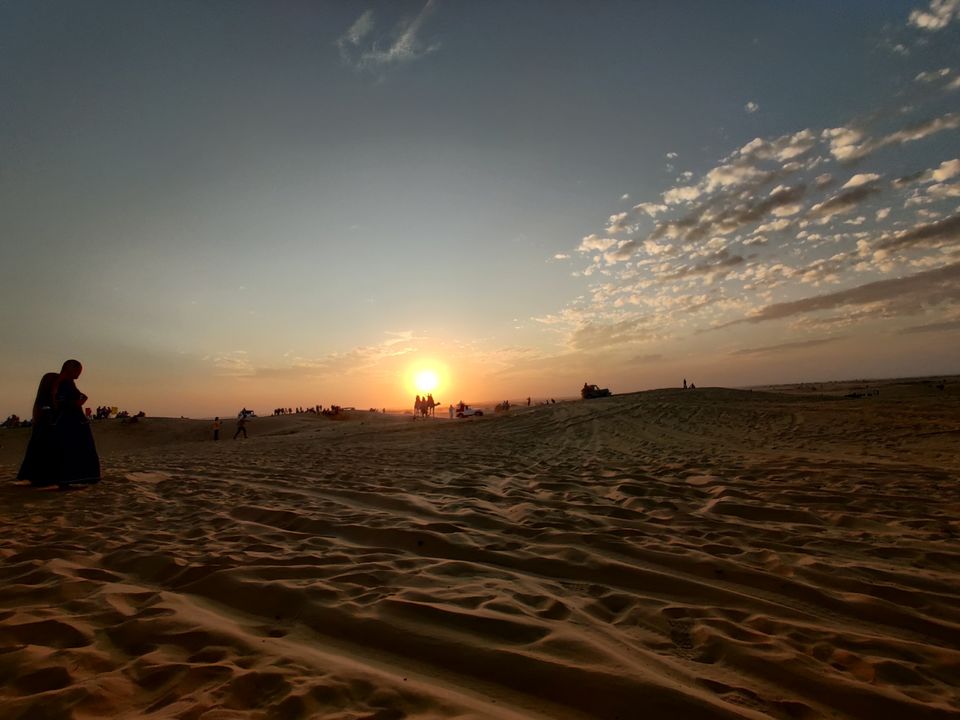 Sunset has a different colour in the dunes of Jaisalmer and it gives the happiest moments for us to be there .
So it was end of the day for us. But we stayed in the campsite and in the tent which was also memorable experience. Before going to sleep we did Campfire too. To make our nights also alive in our memories.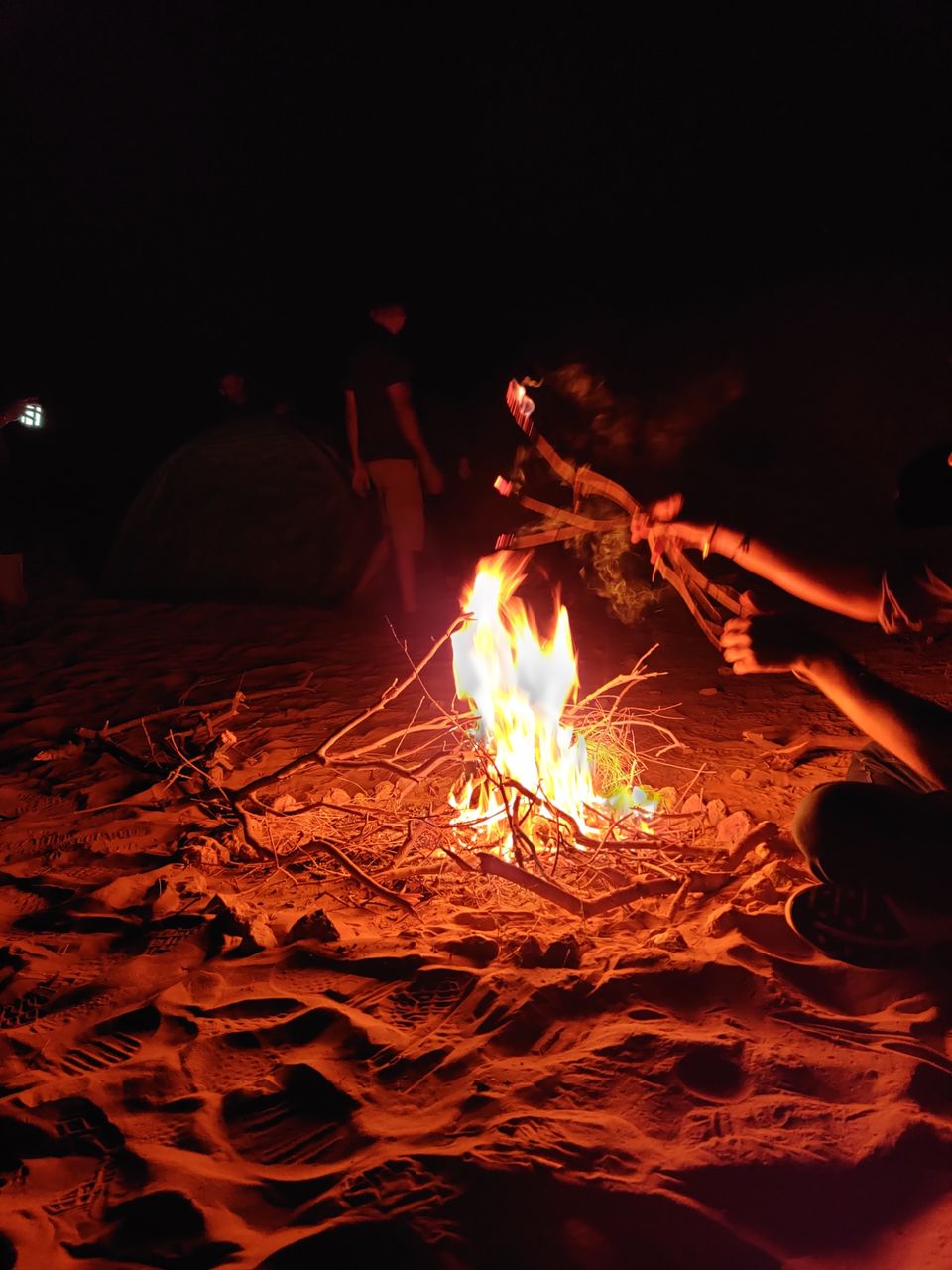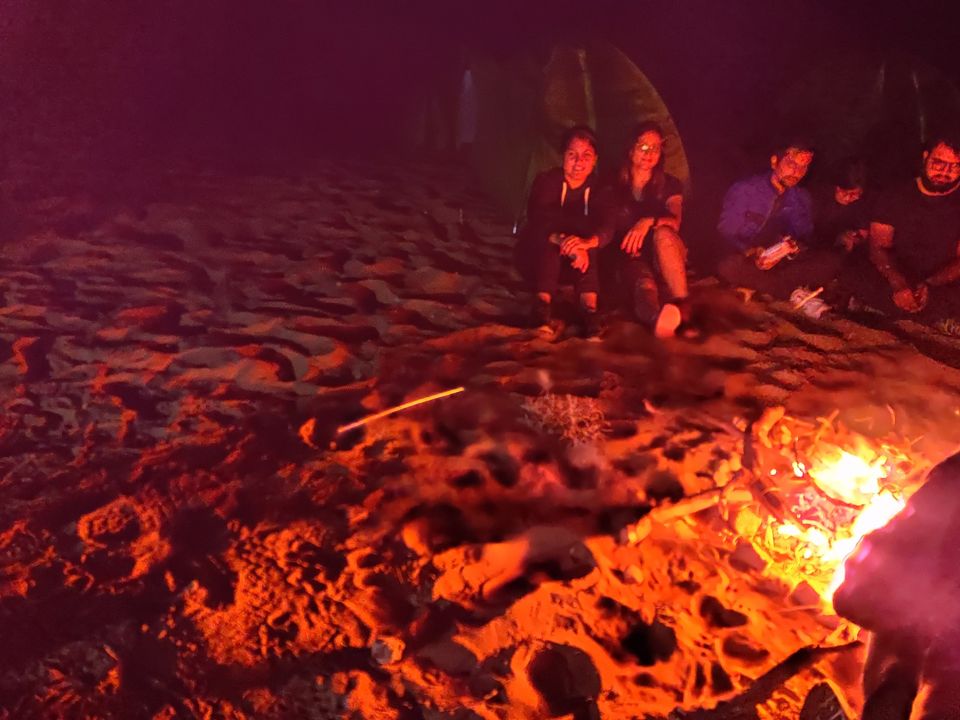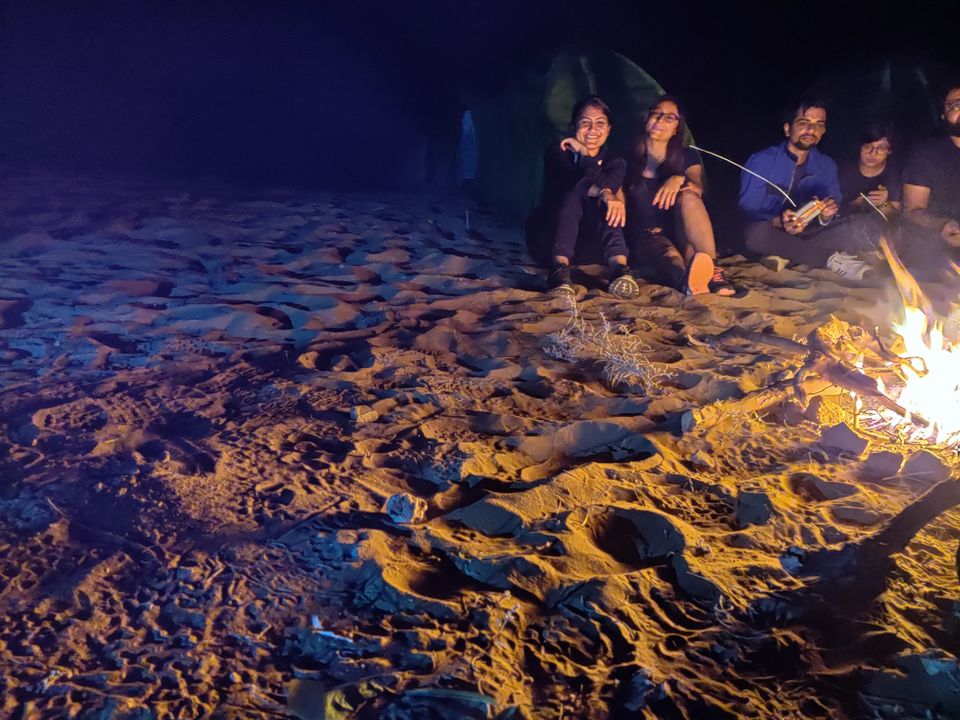 Hello and Good morning again...
This day we kept for Tanot and Longewla . A very unique history of Hindustan Pakistan fight and unbelievable win of india.
Tanot is 100 kms away from Jaisalmer. there is a mataji temple and it has a rich history that after falling 350 bombs the Mandir was not affected after getting this much attack in a war. The Indian army and the people has an unconditional love and trust in this Temple.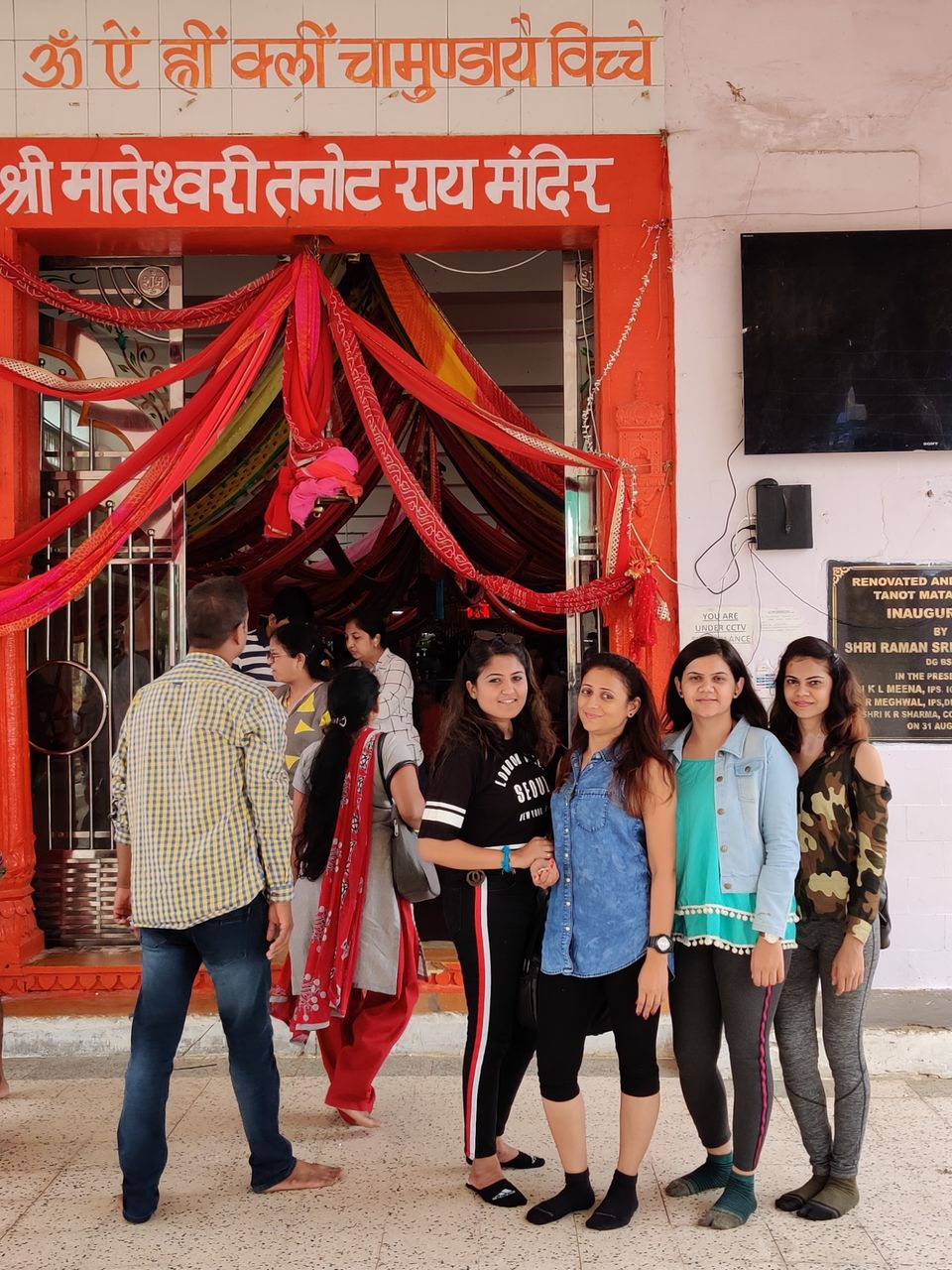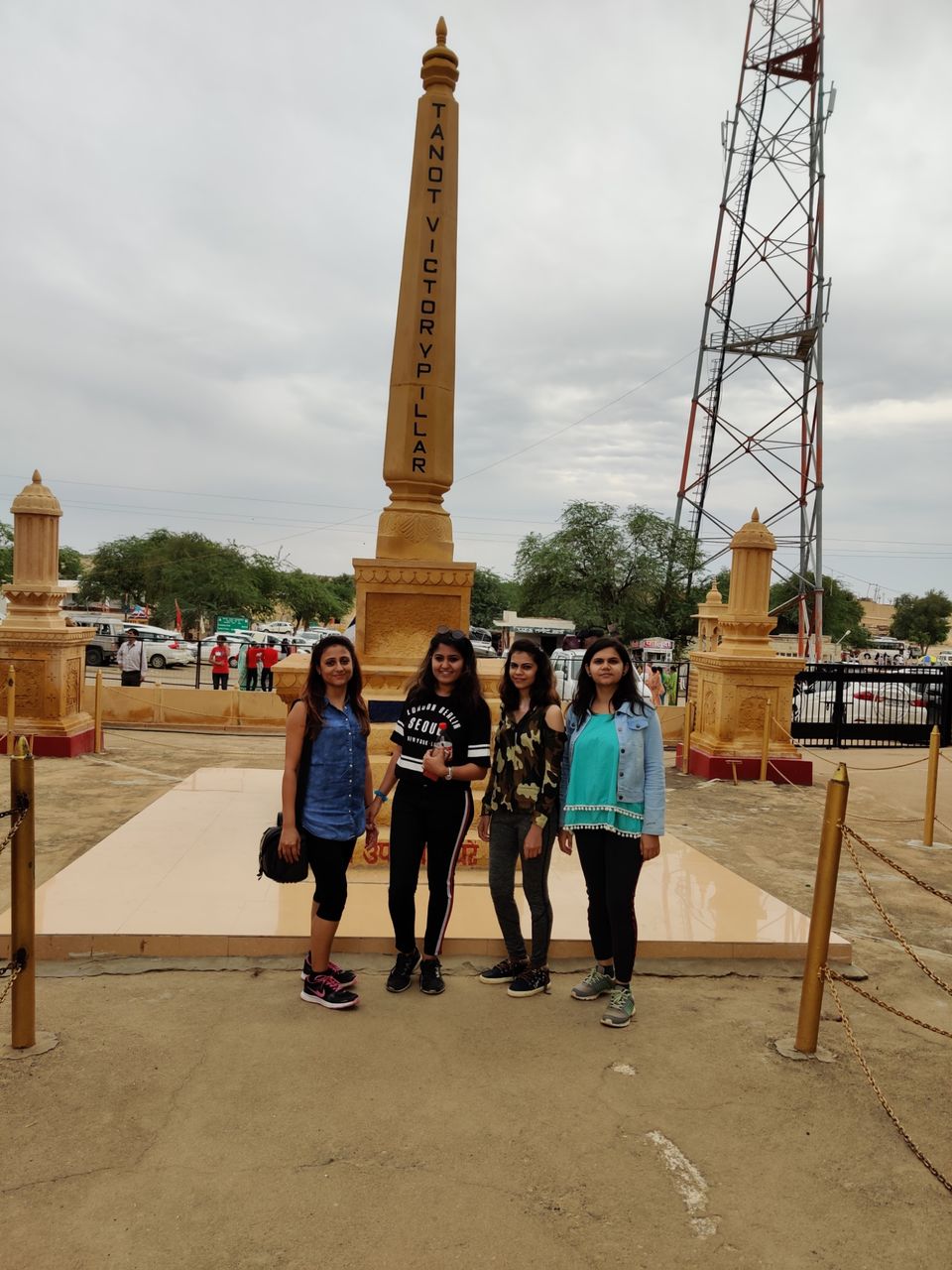 Next destination was Longewla which arises patriotic feeling within fraction of seconds by just listening name.
The fight which was impossible to win but Indian army always has that guts to make every fight possible.
The museum at Longewla describes all tthis the strength of Indian army, the confidence and power of our defence team army, air force and Navy and the coward enemy who always ready to fight but they haven't courage to stand in front of Indian defene, which shows the strongest defence team of India amongst the all countries.
There are tanks, pakistan forces id, their guns in the museum which they left and run back to their country, as usual being coward .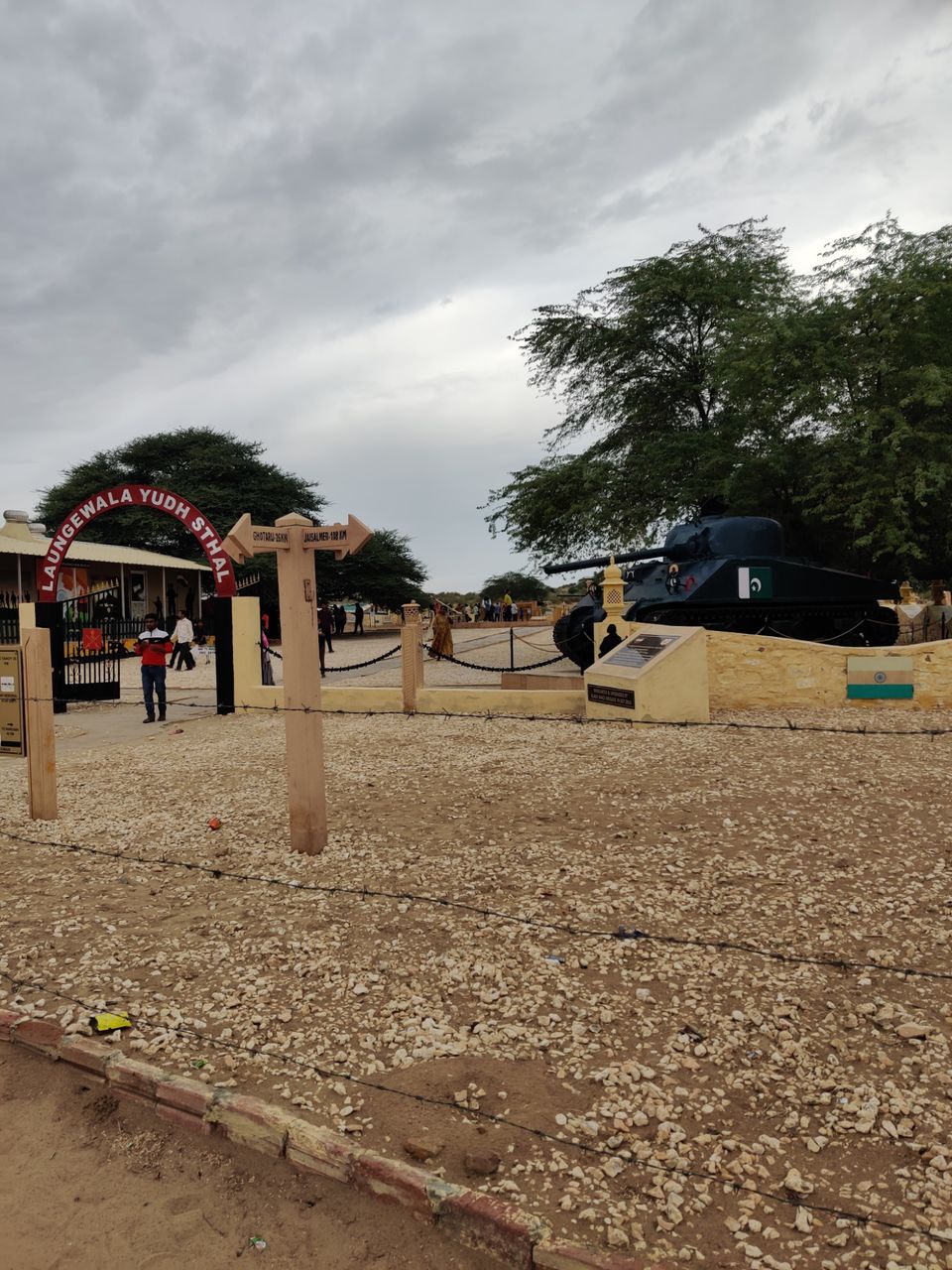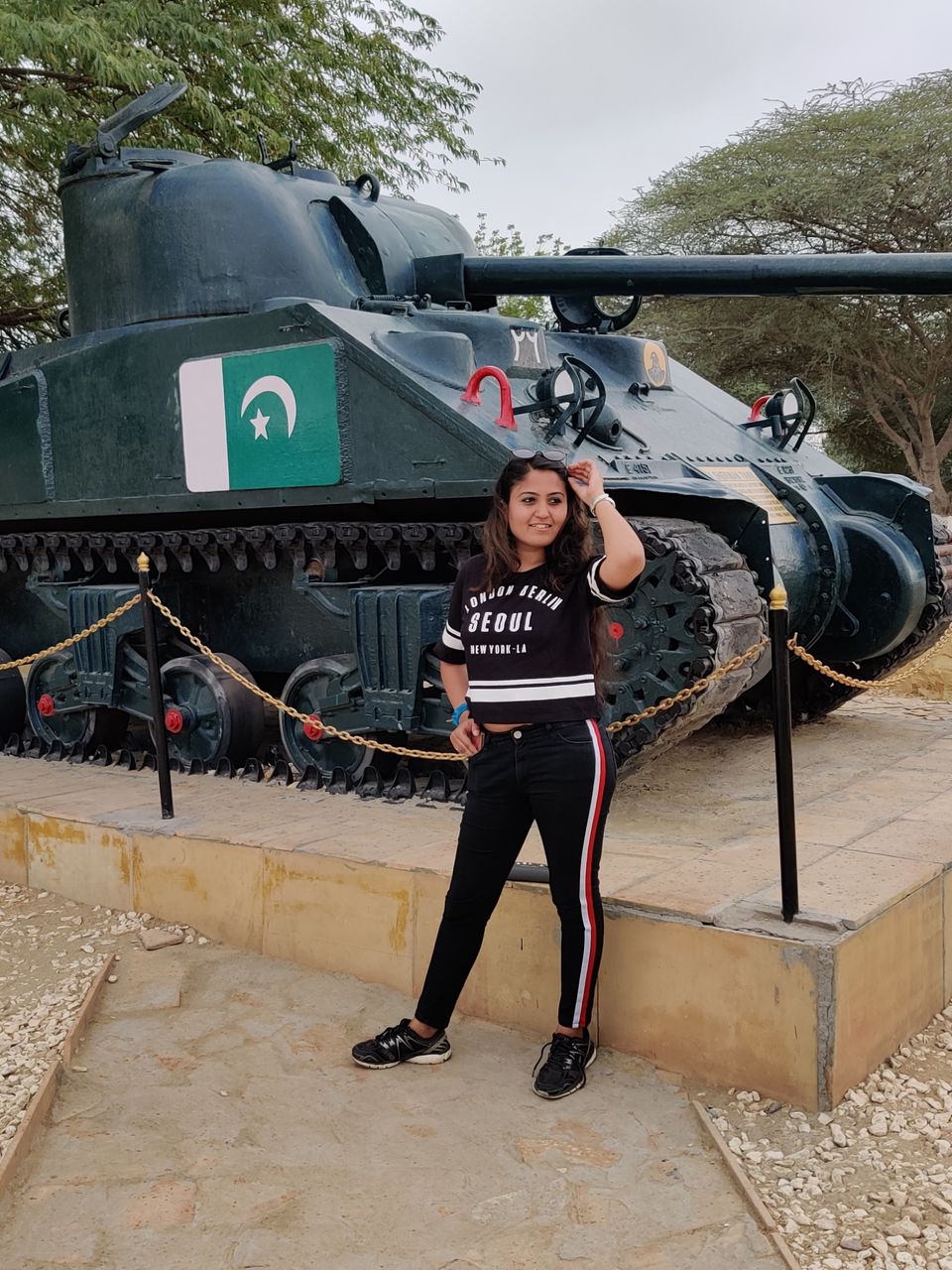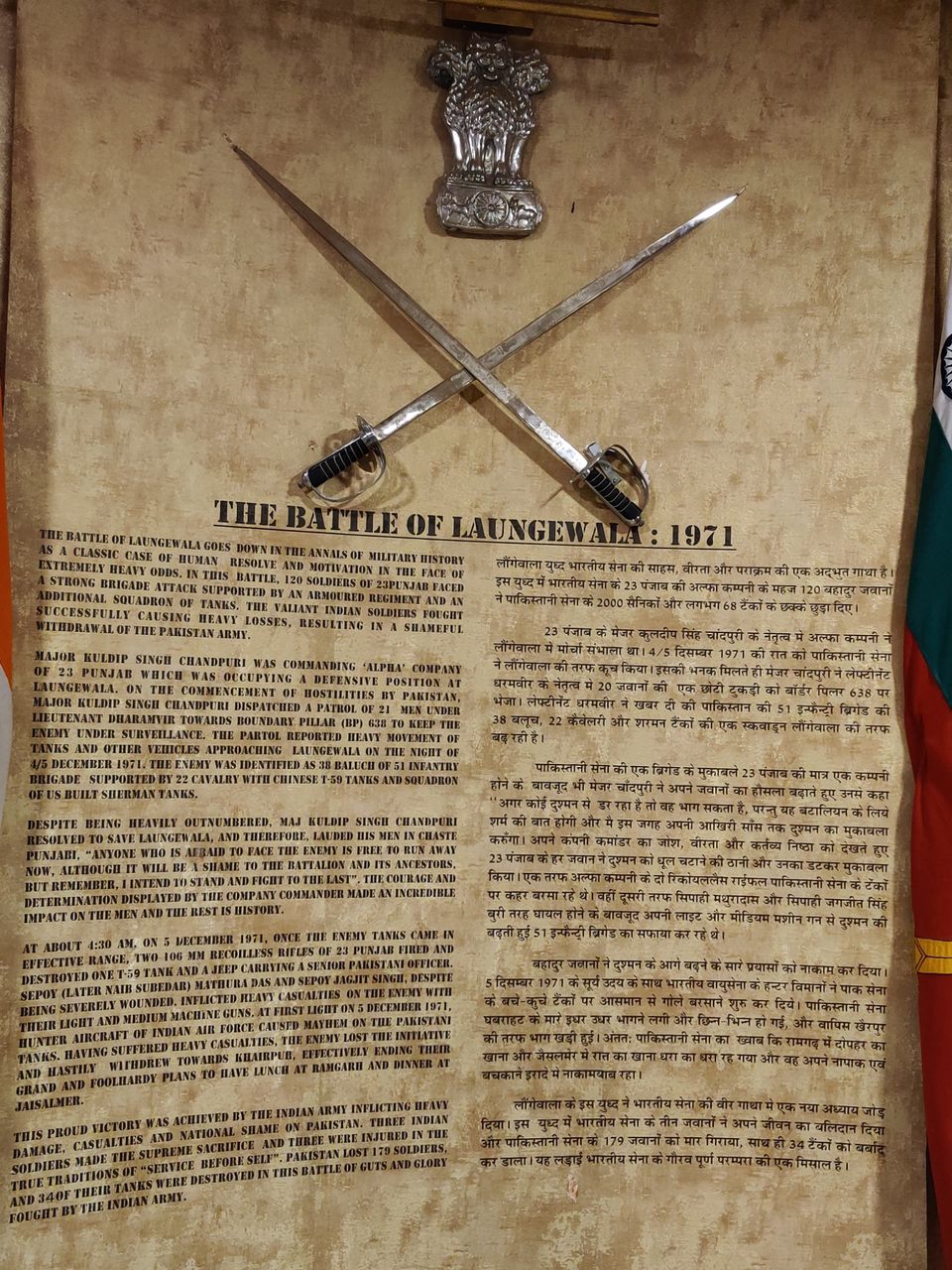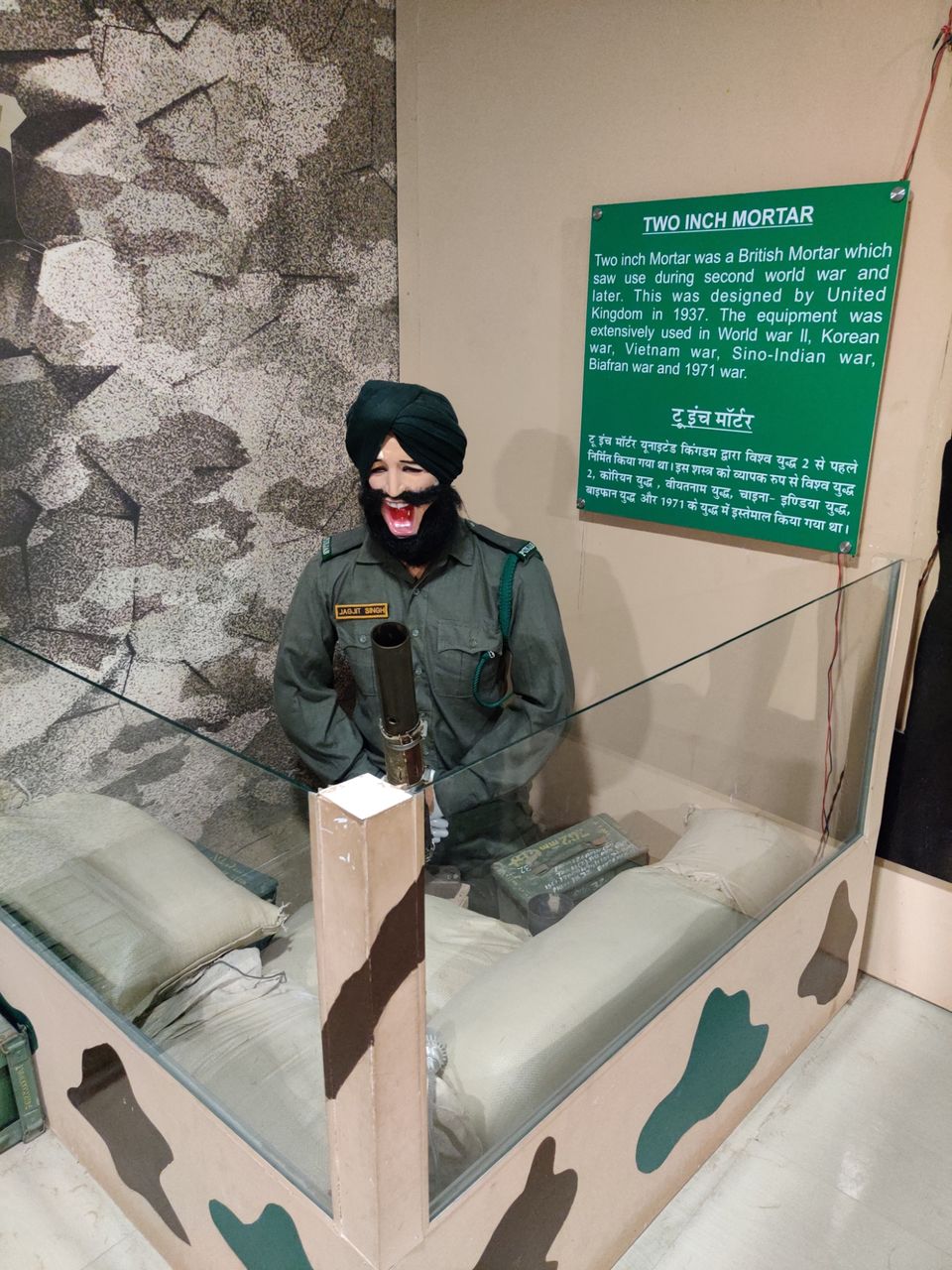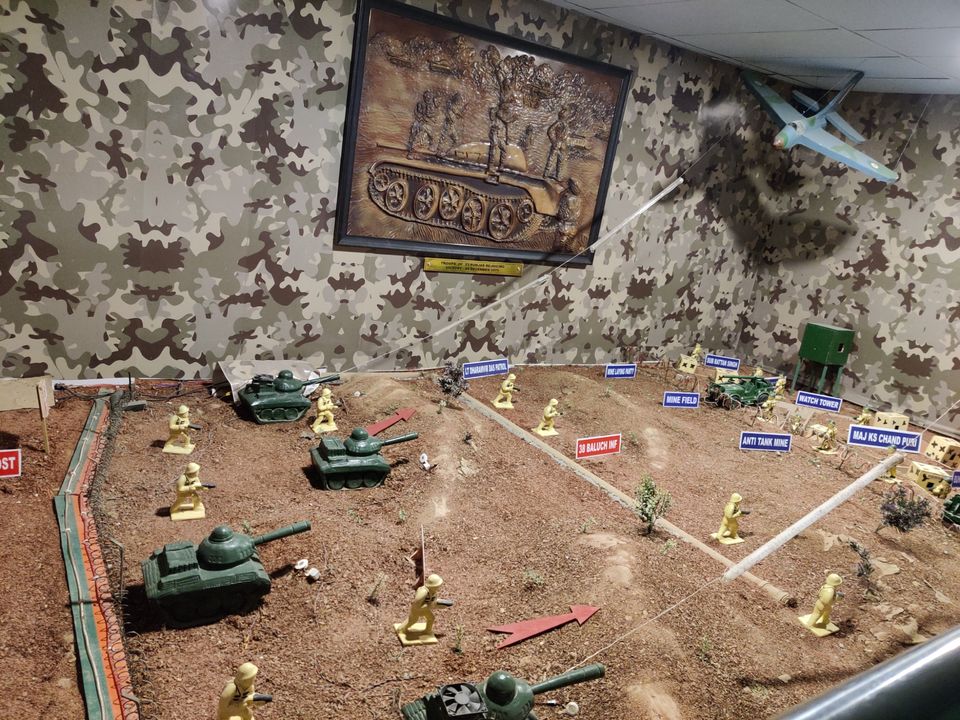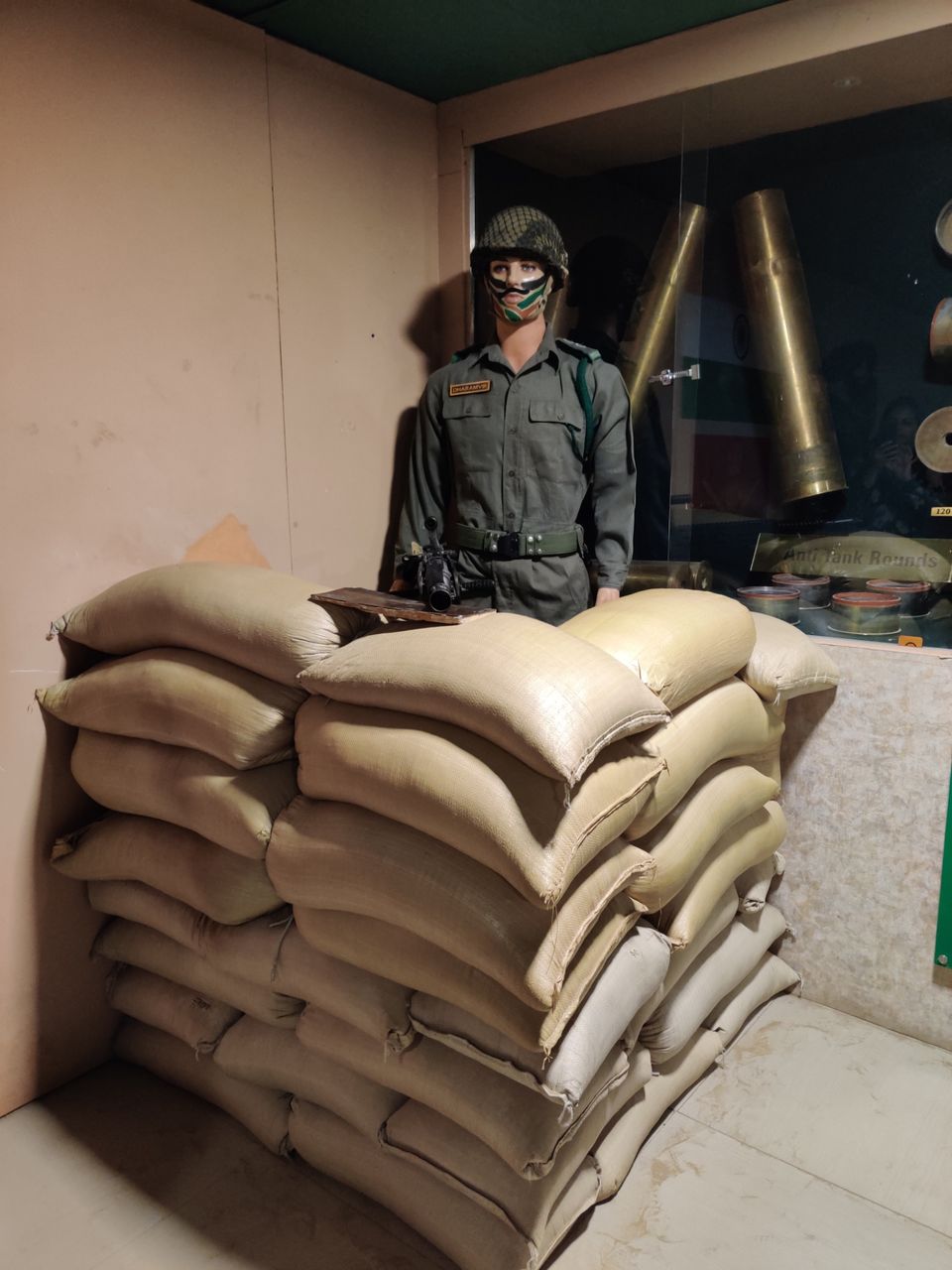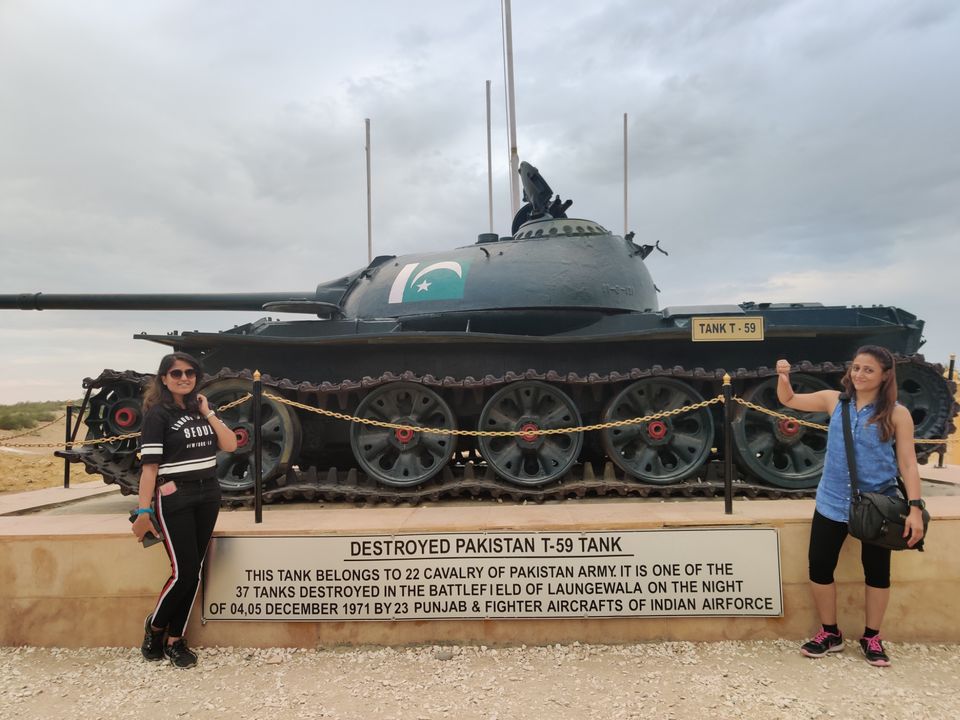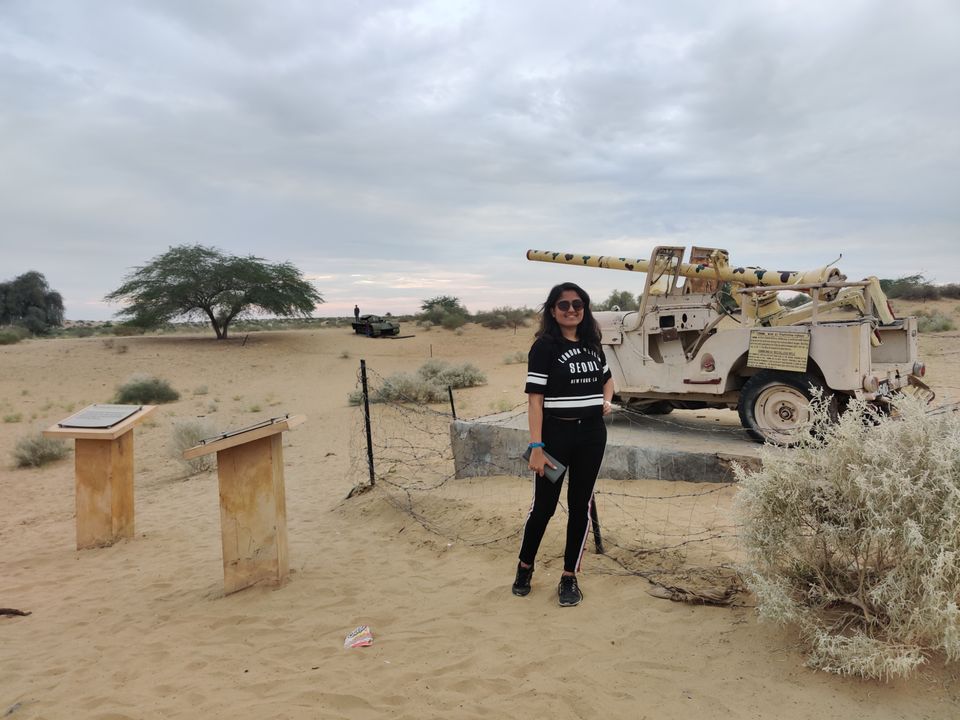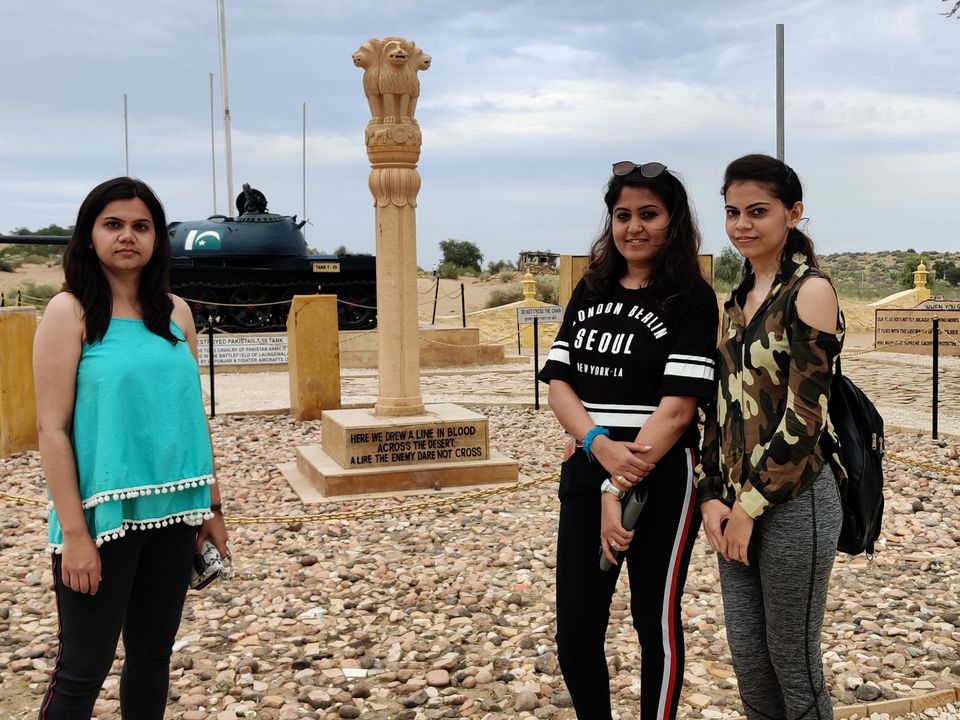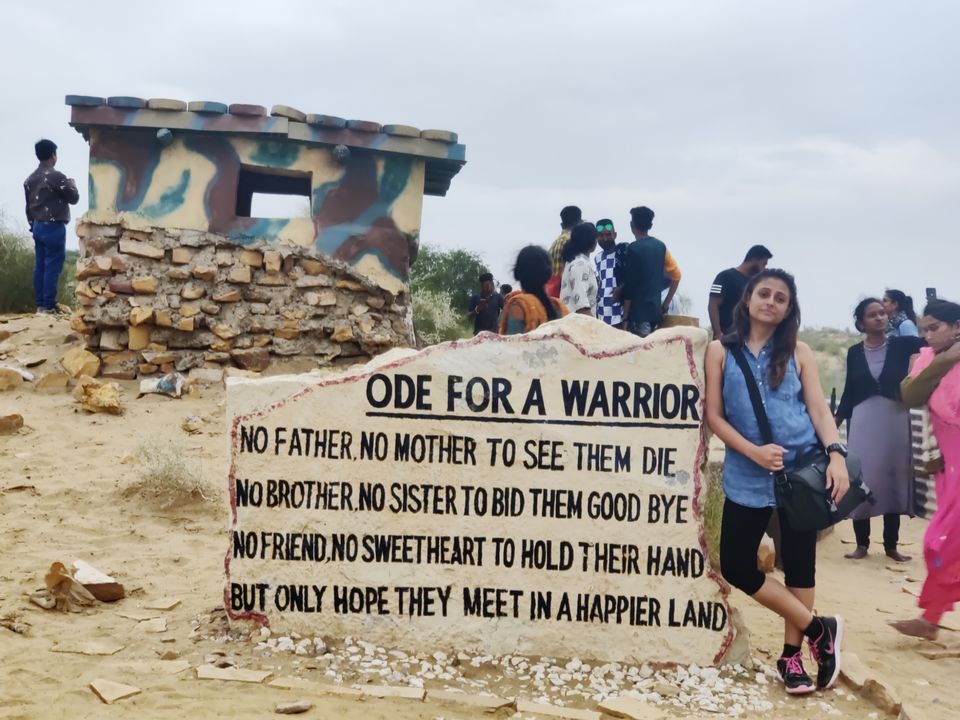 we returned from this location to Jaisalmer city and ate a very famous food of Rajasthan Dal batti, which was amazing.
Then we decided to go jaisalmer fort top view just to see Jaisalmer city in the night????.There was a light rain and the yellow rays of light was falling on the fort and the yellow shiny wall of Rajasthan looking like a Royal king.
We spent 3 hours there and went back to the hotel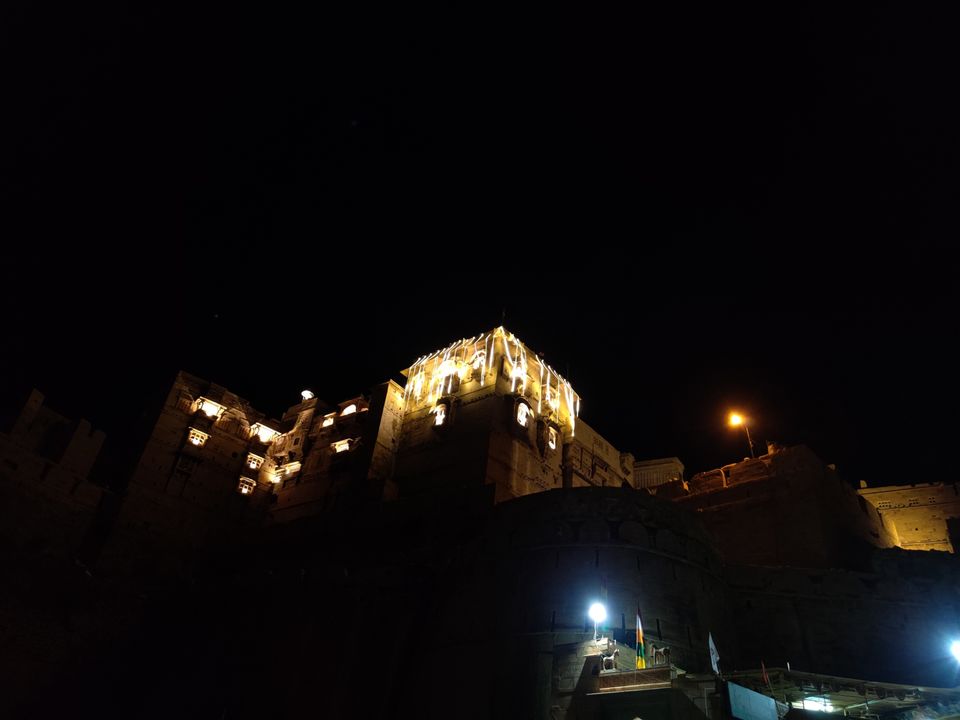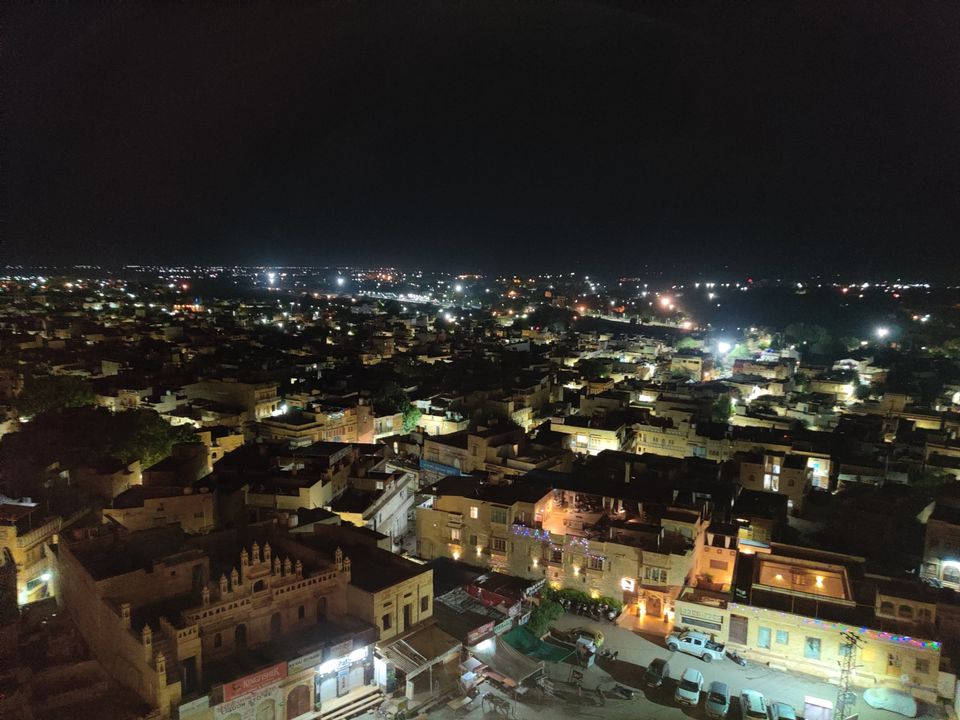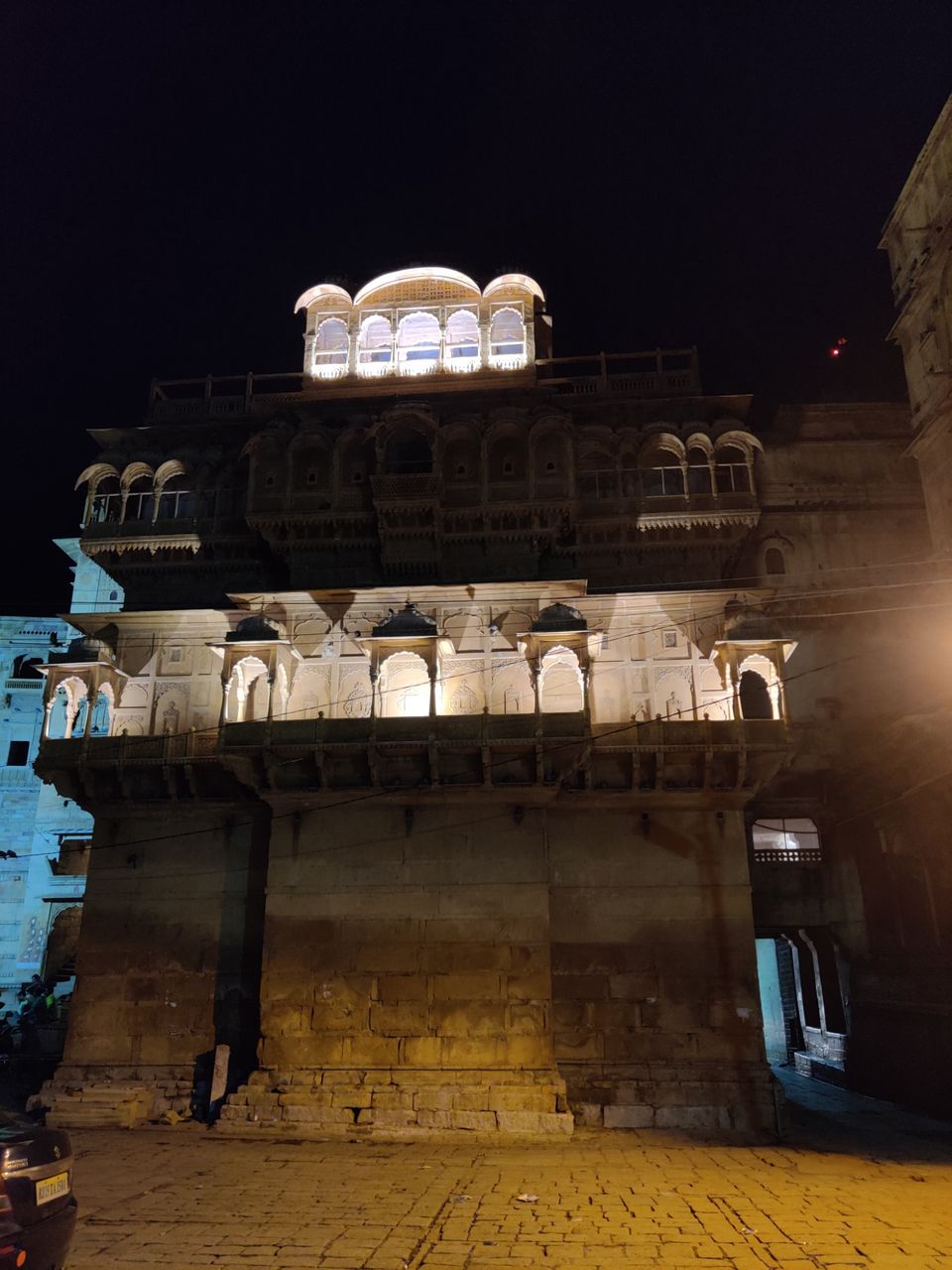 So last day .....
We were so impressed by fort so decided to go fort first and know the rich history of that fort.
it was very interesting. The audio speakers available to know the history of each Nd every wall of that fort.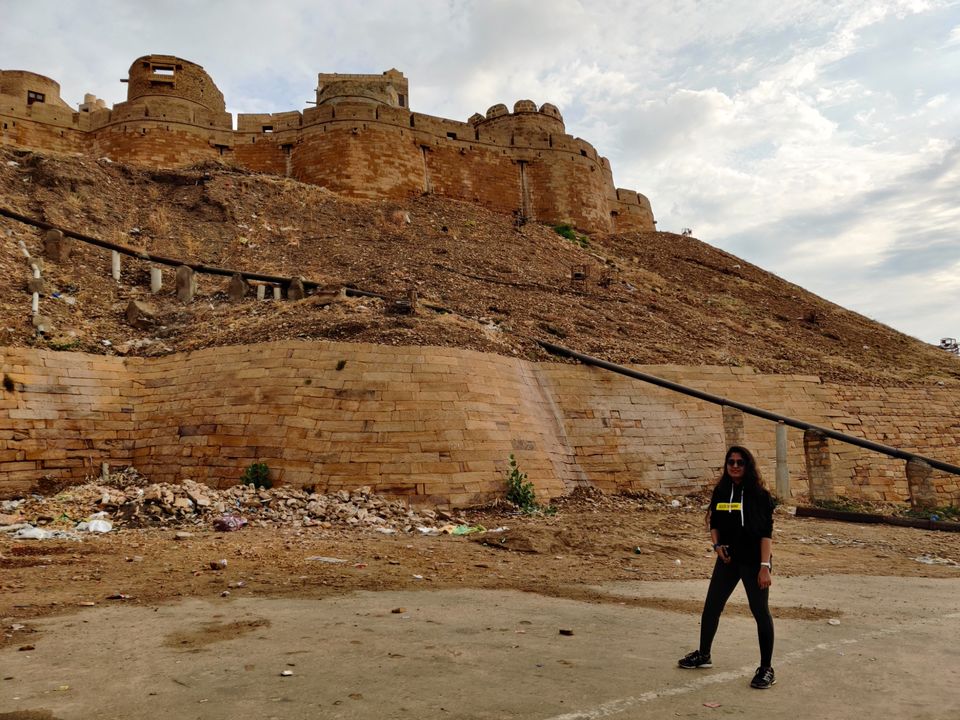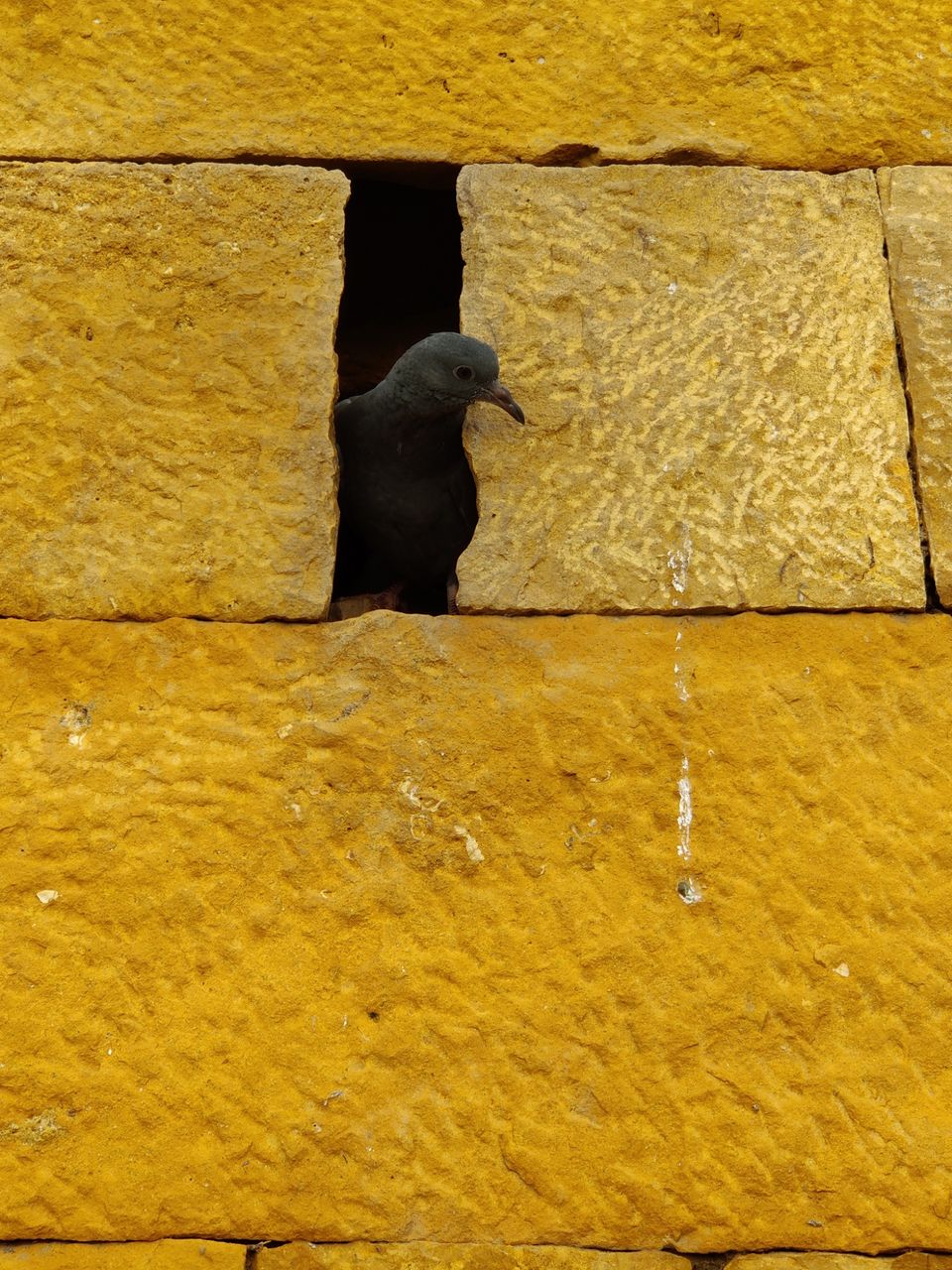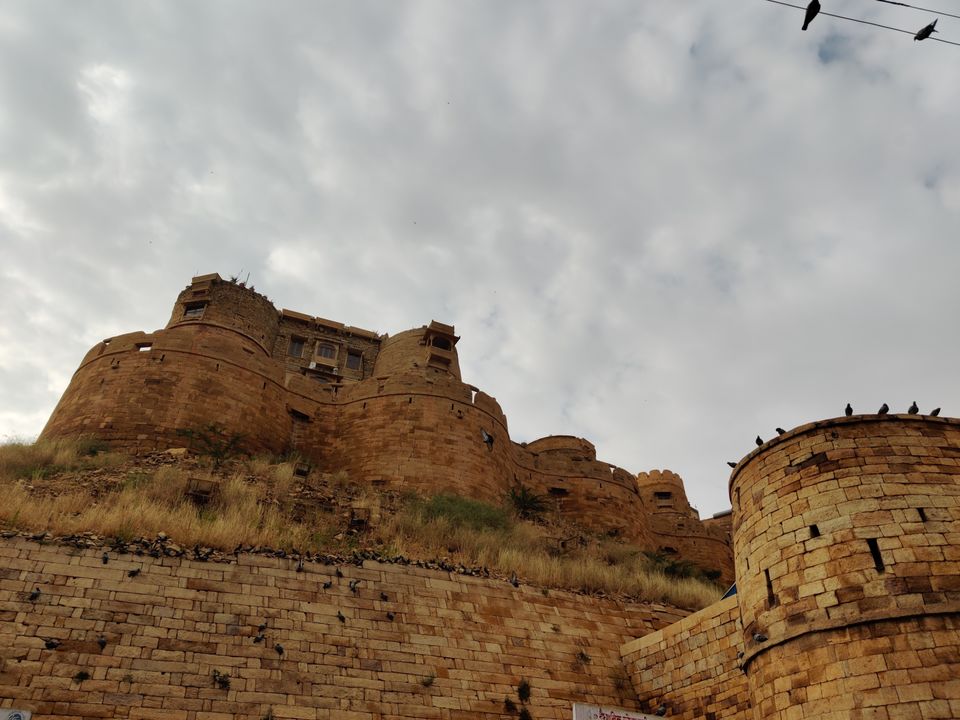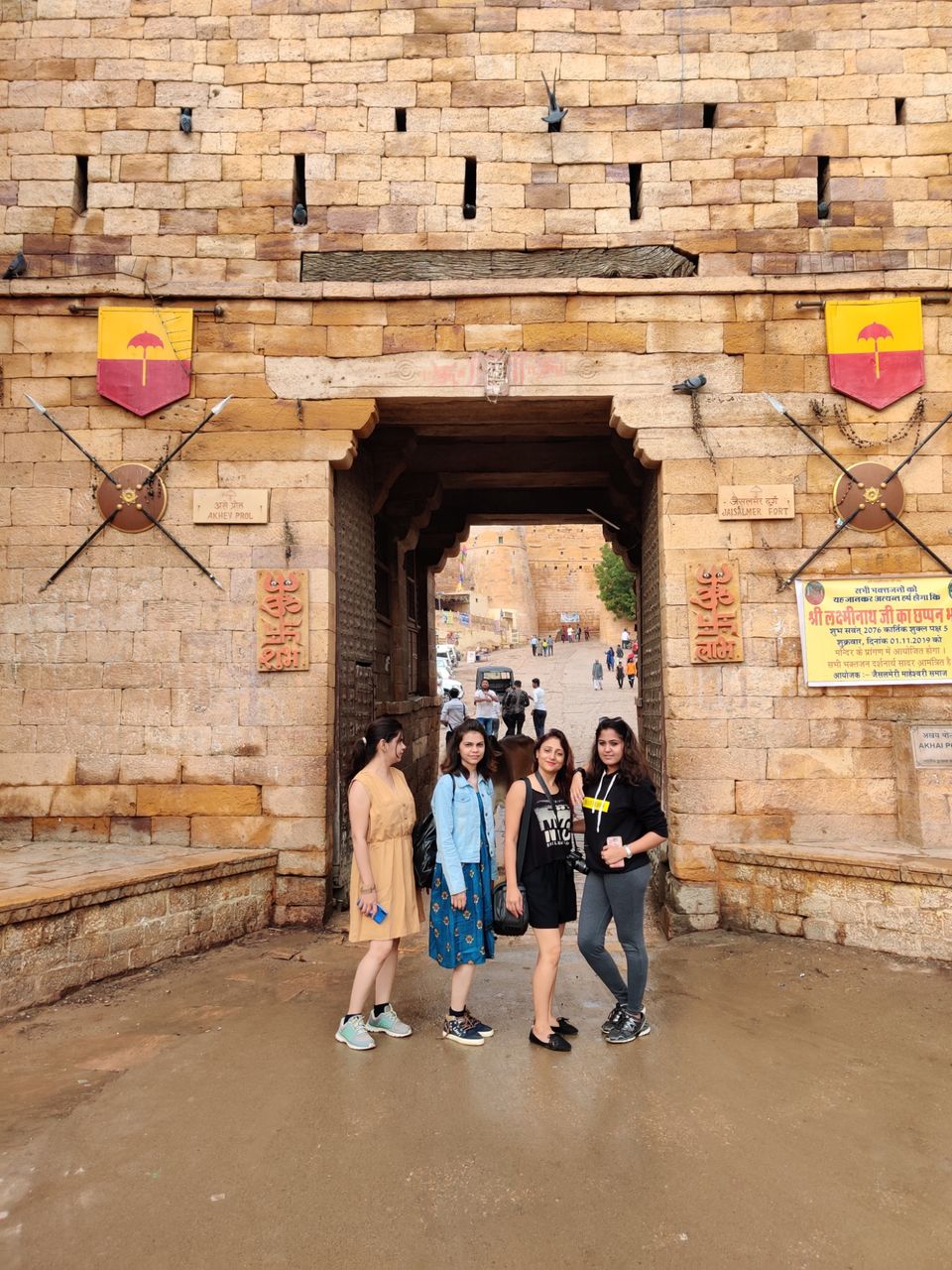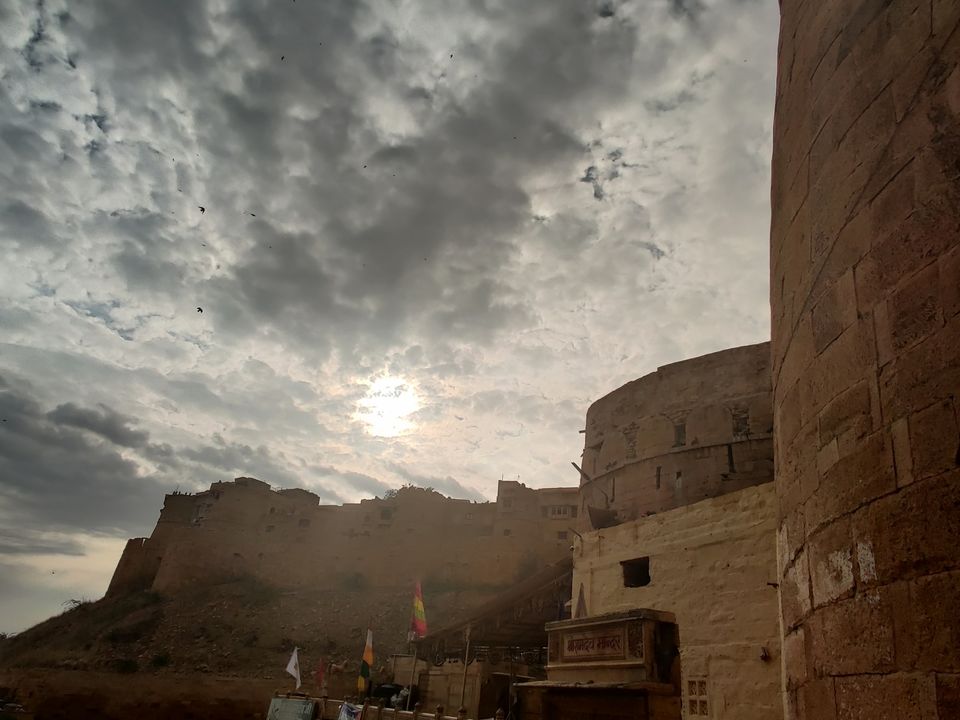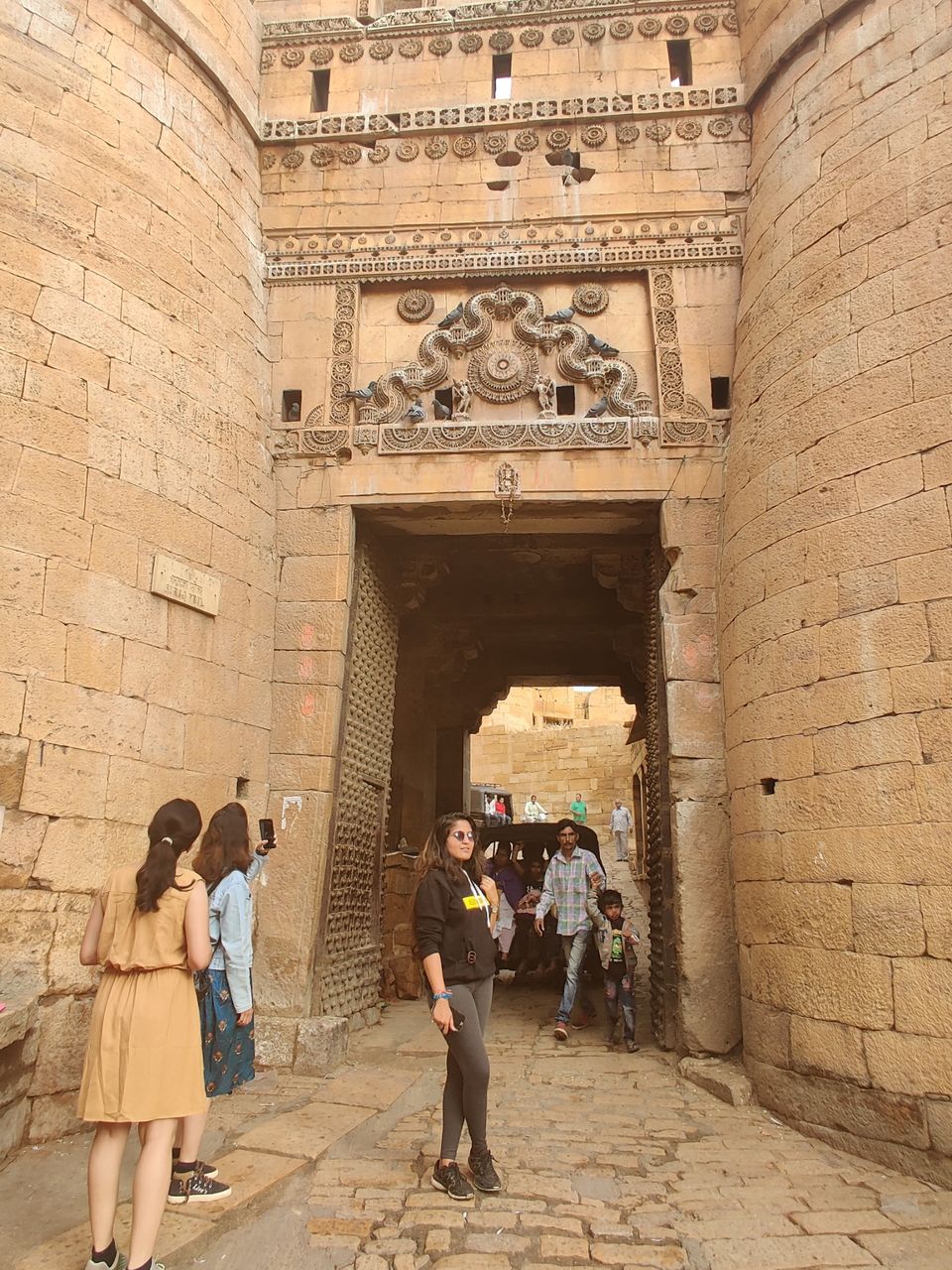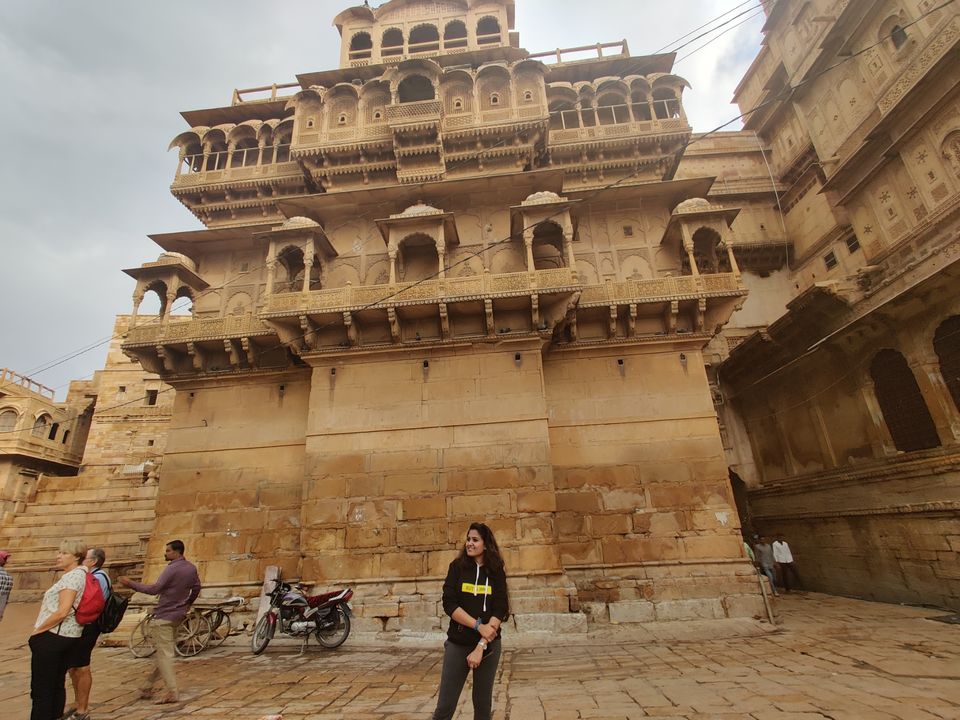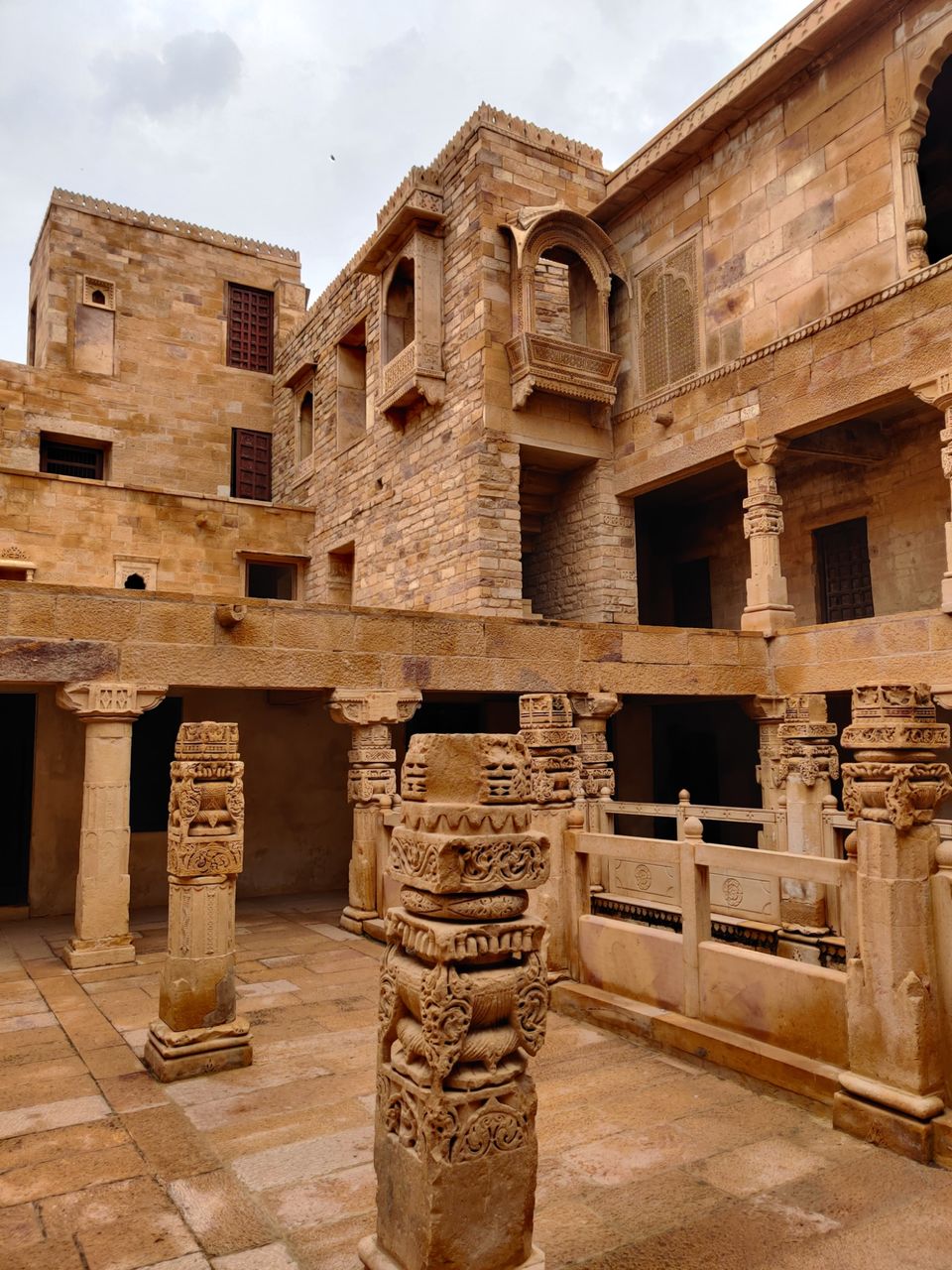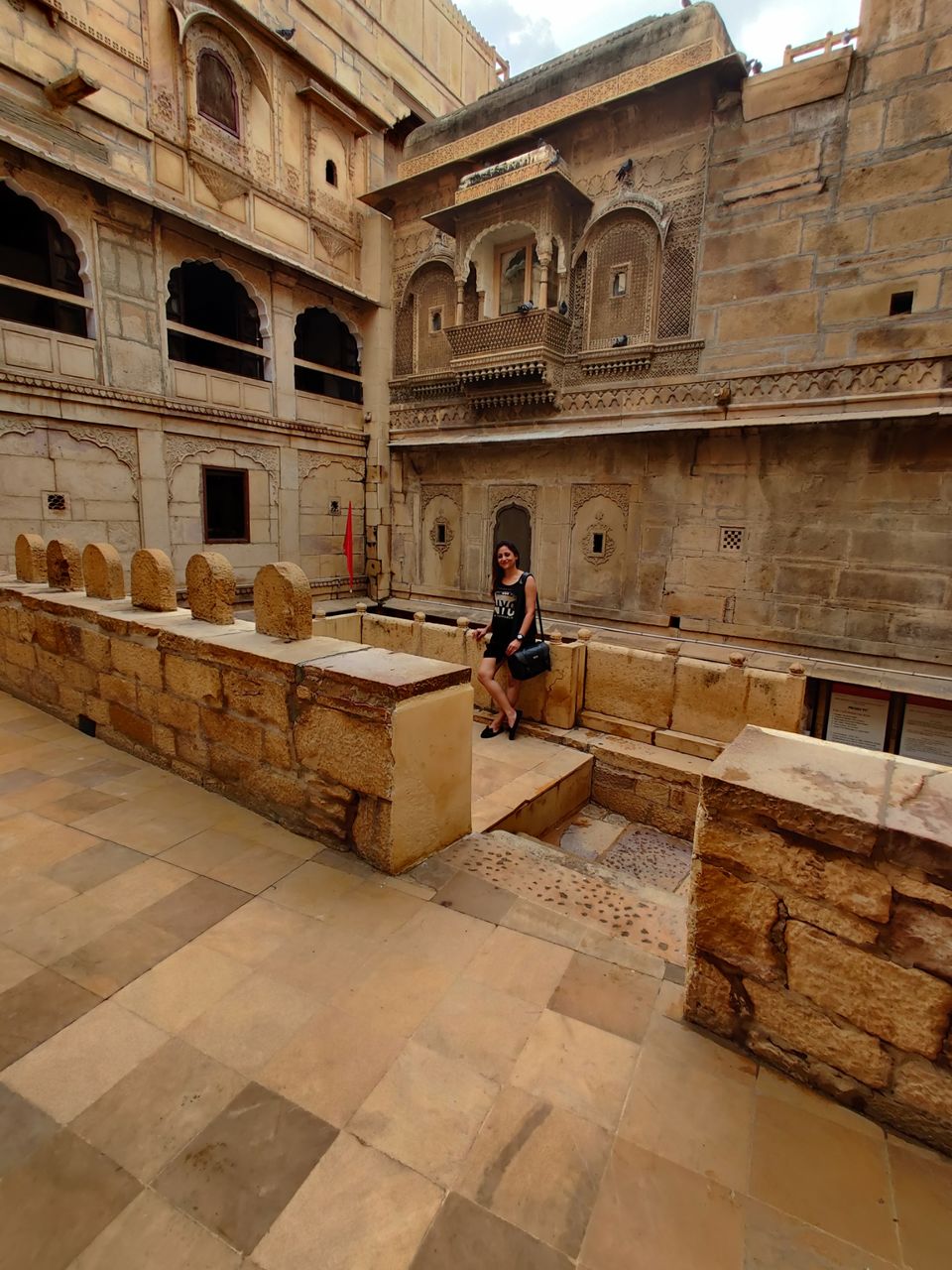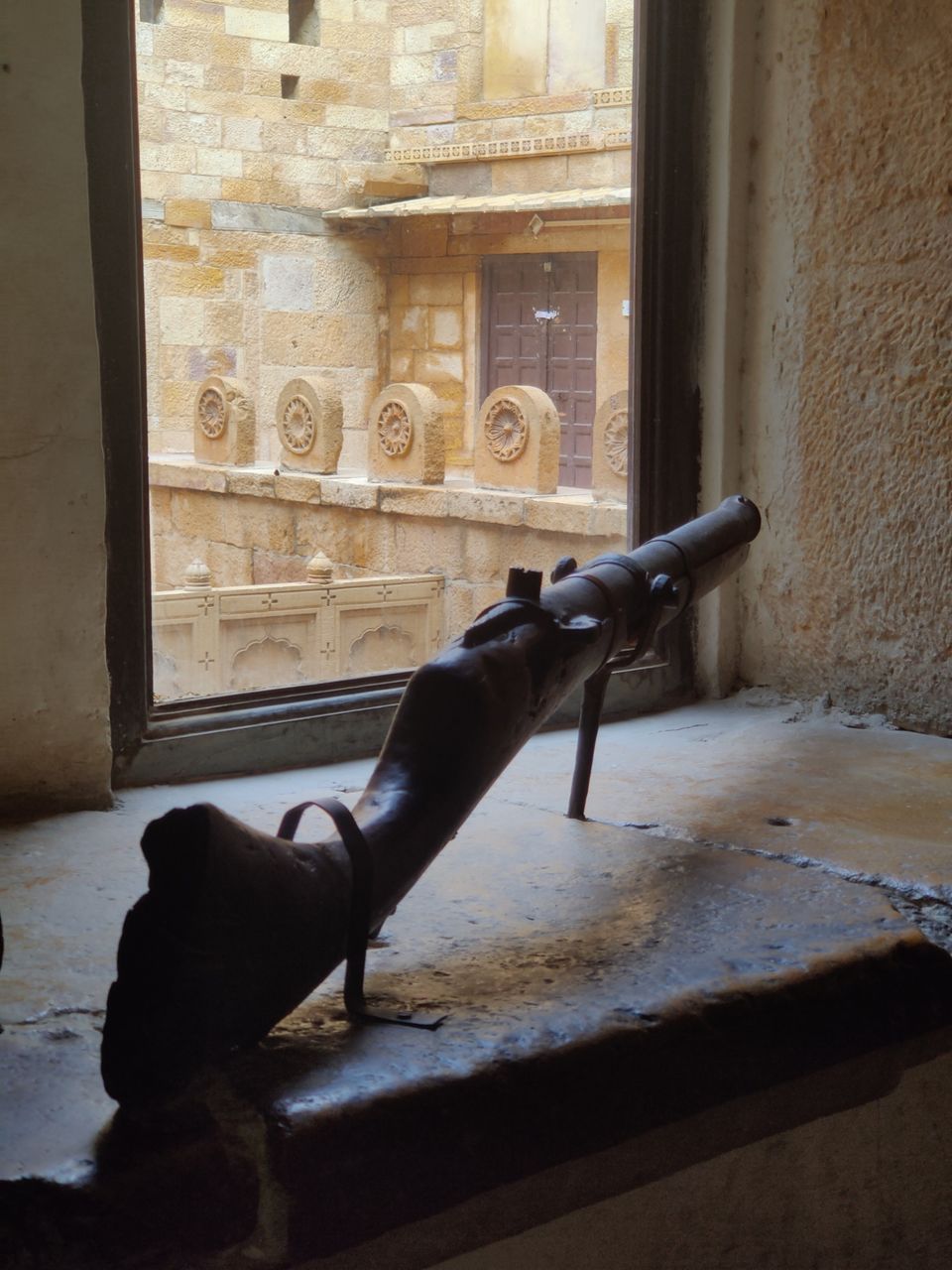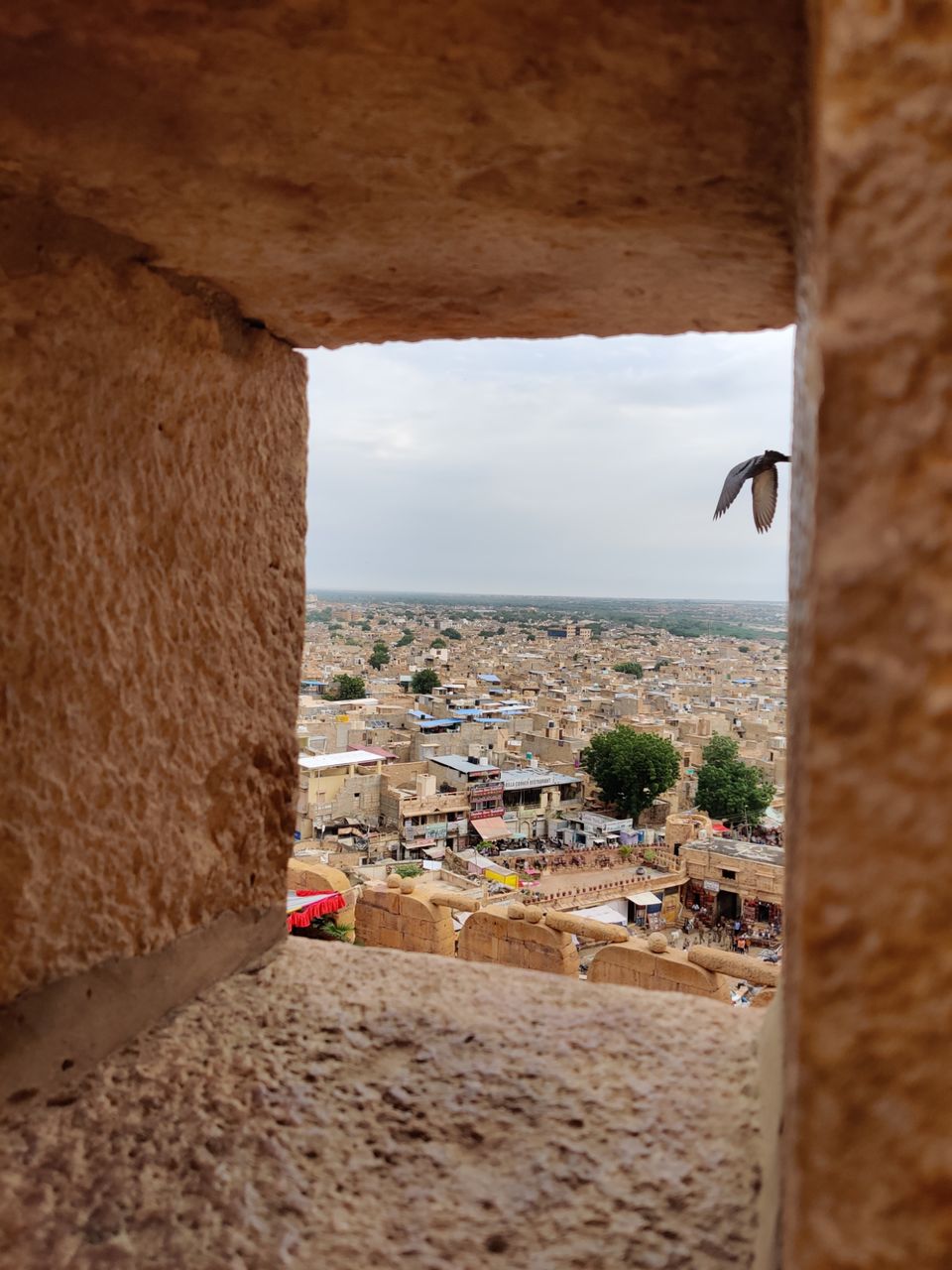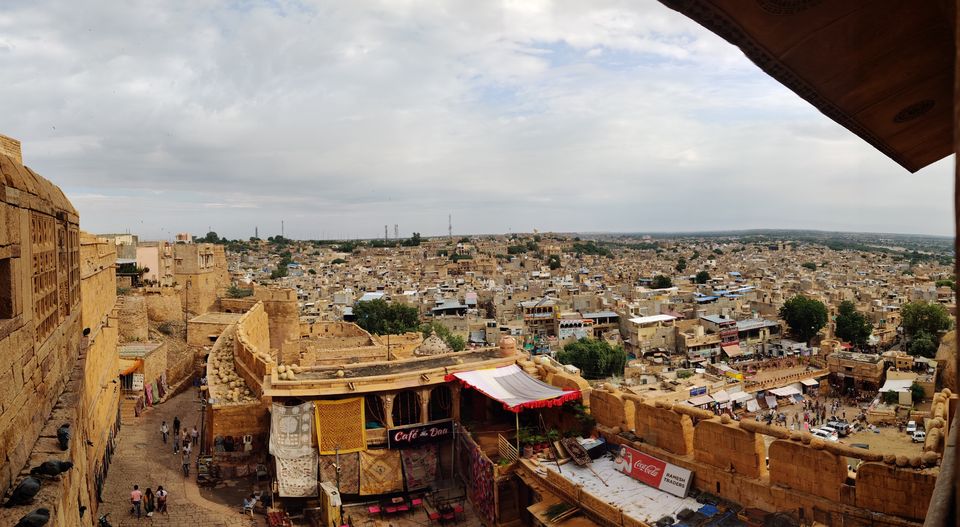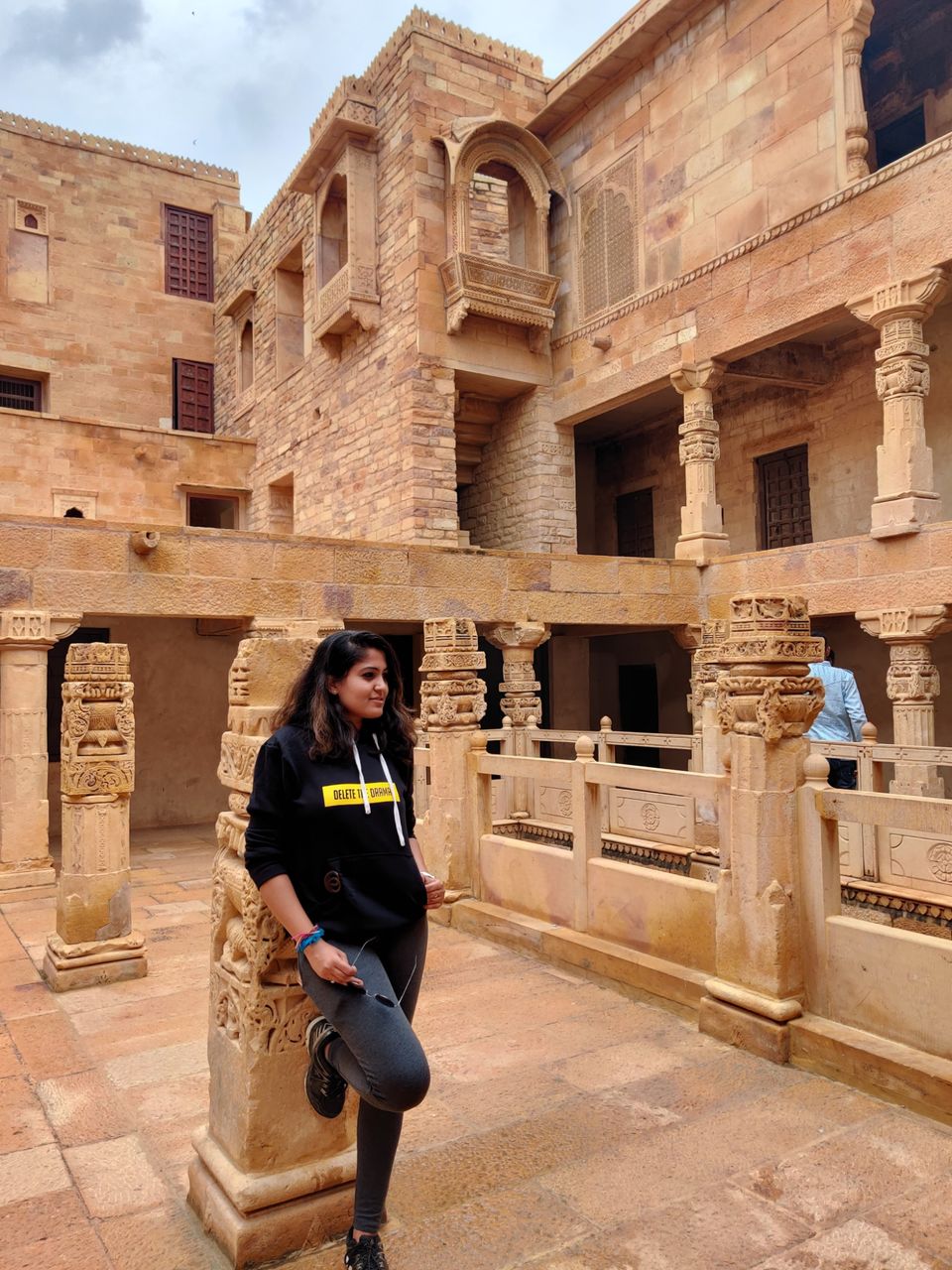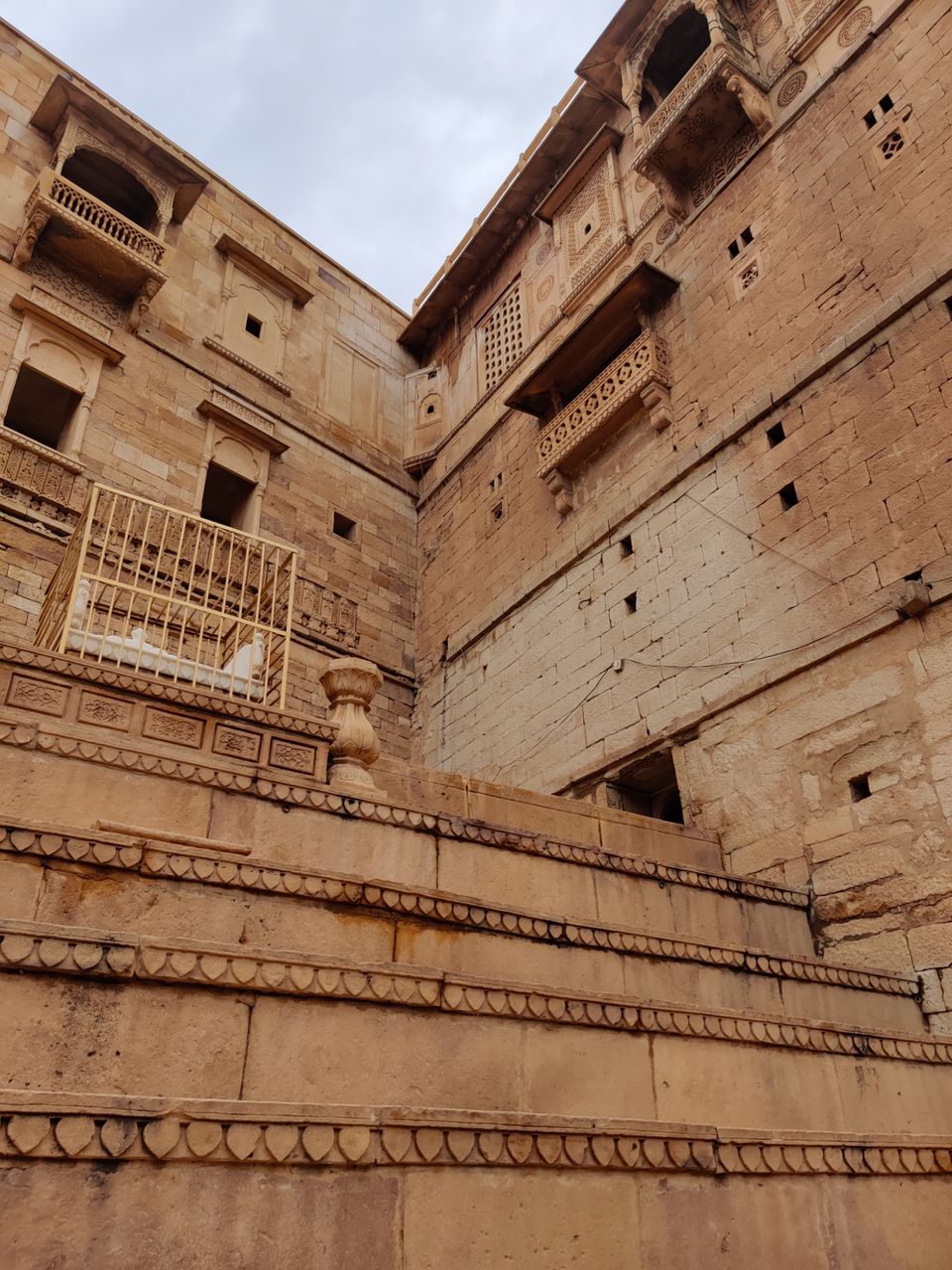 After fort, we been to very famous Jain temple and carvings in the temple is just mind blowing, which shows the ability of the Rajasthani workers.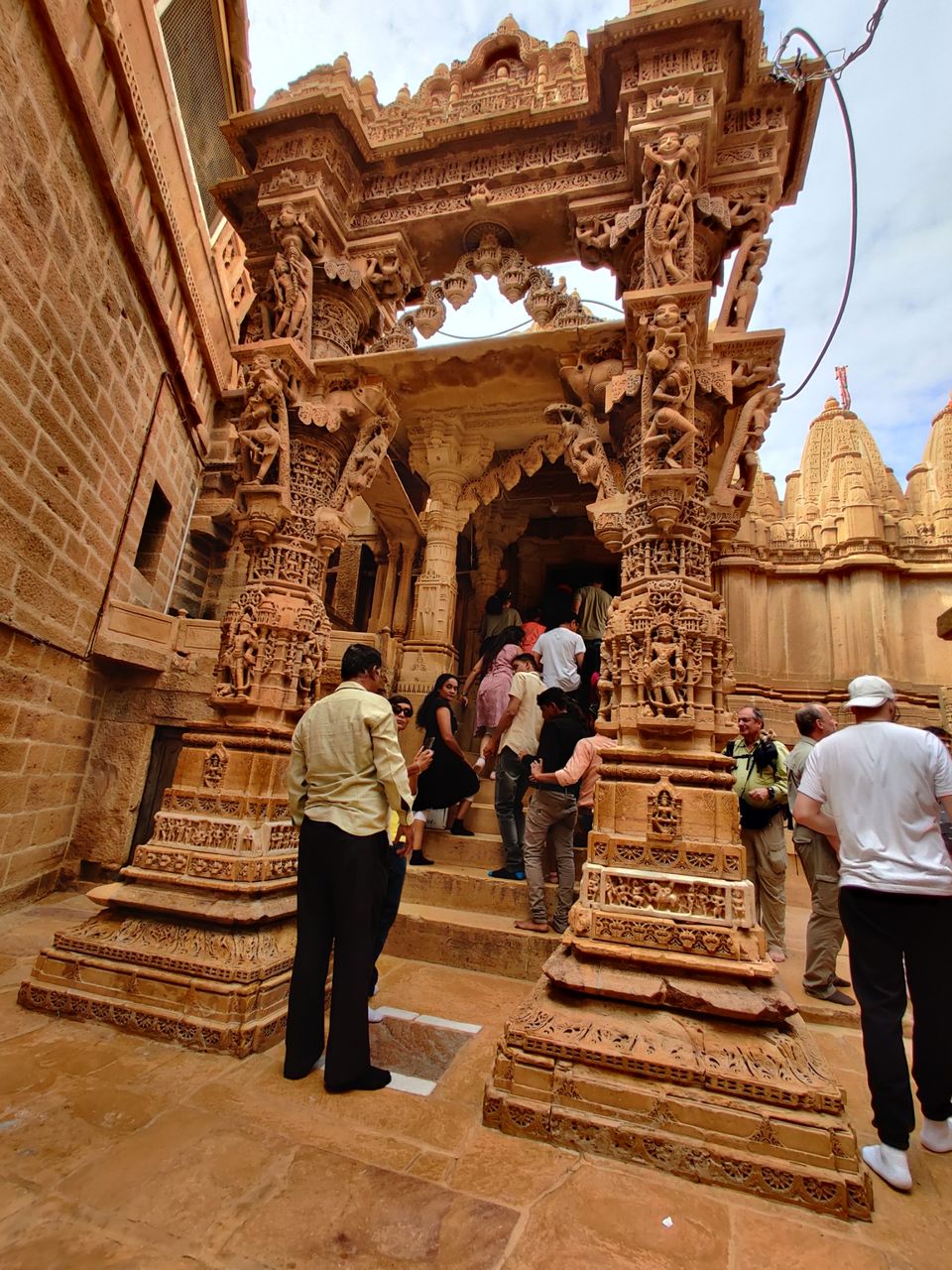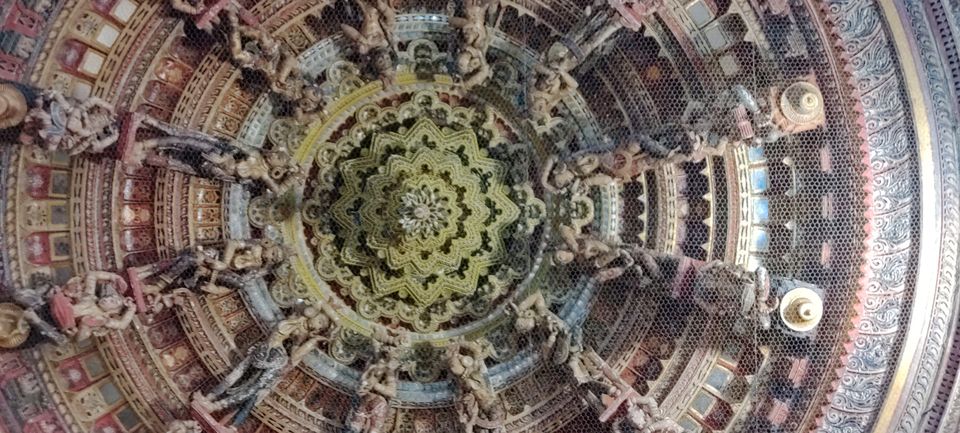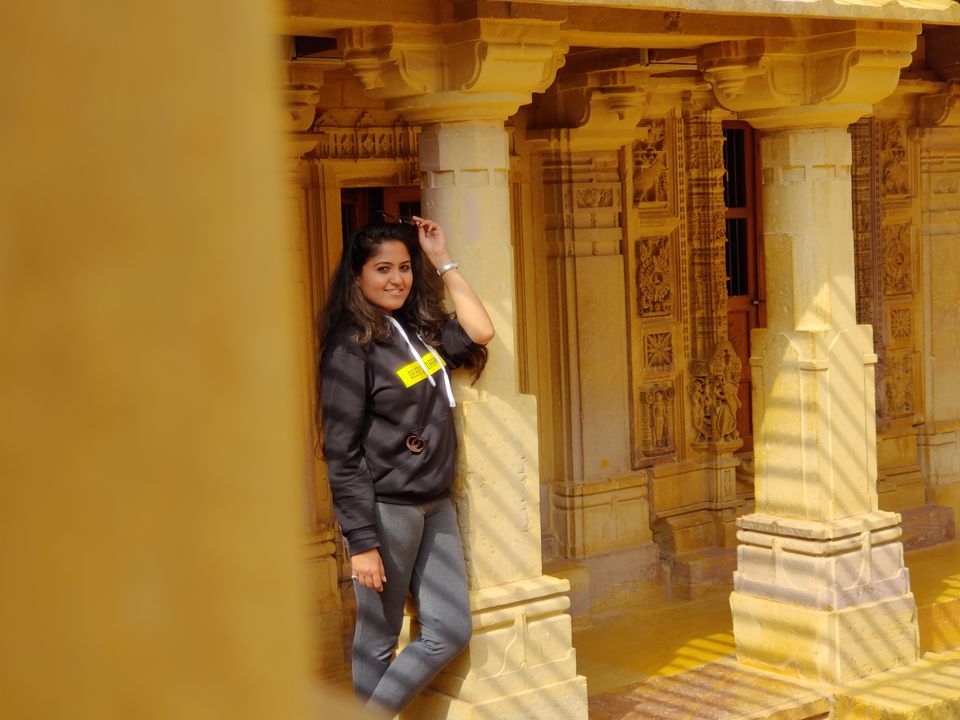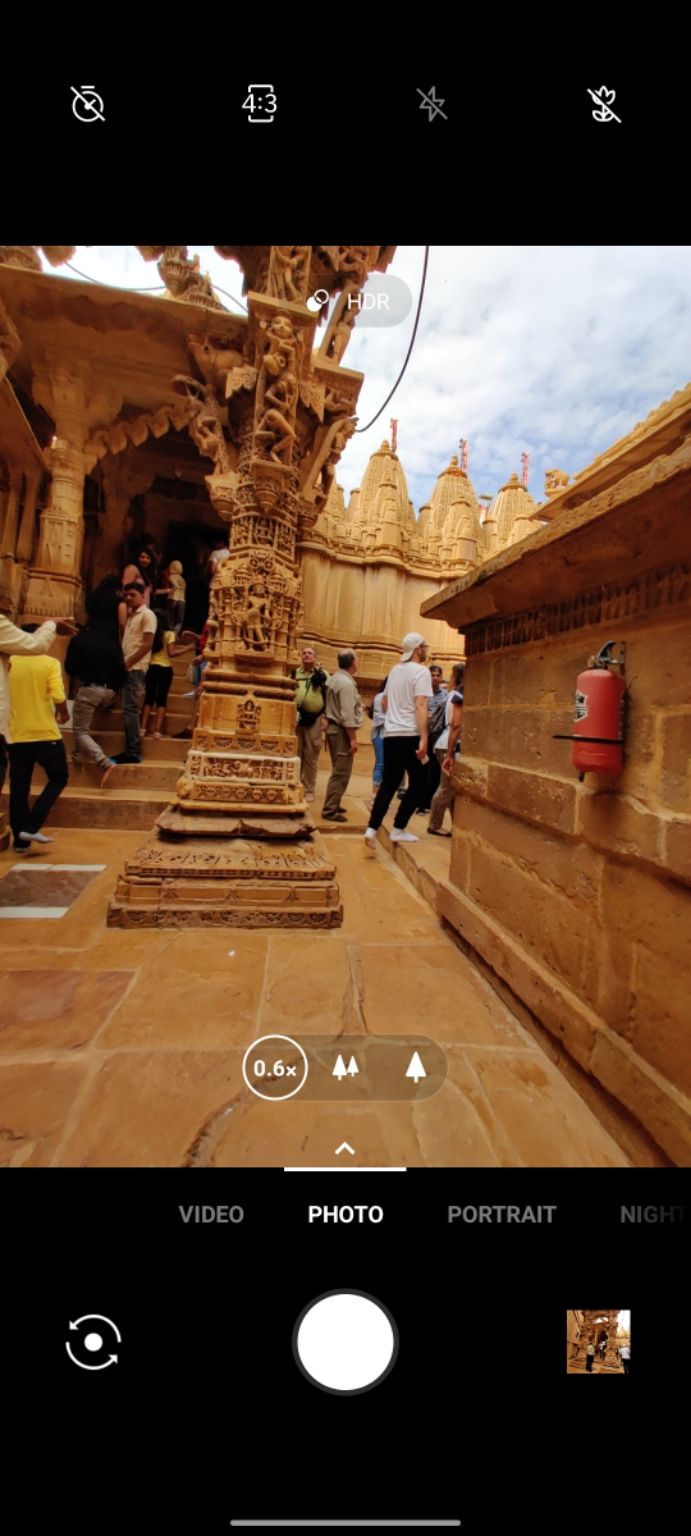 The streets of this city is converted in a local market where I find very interesting items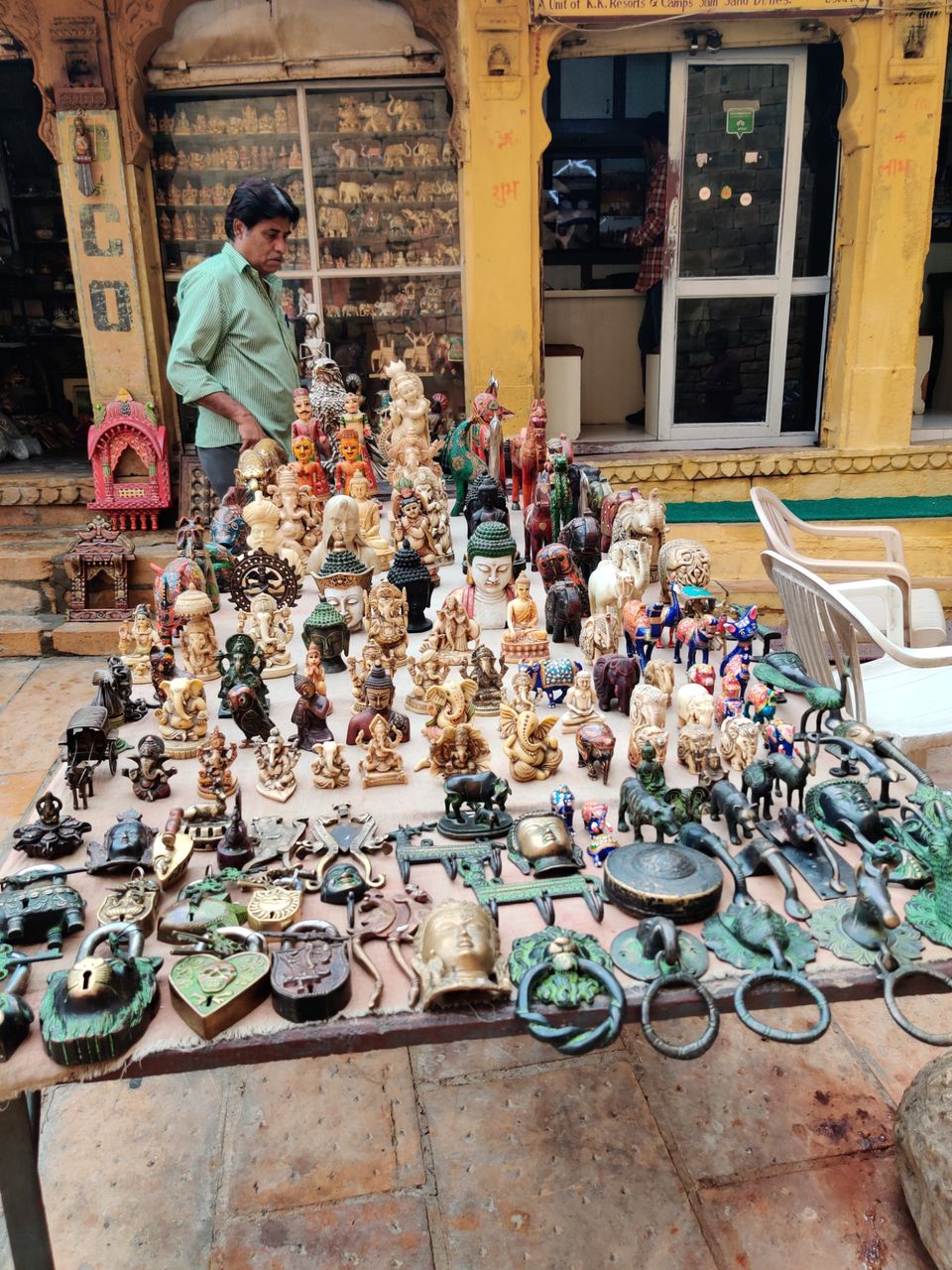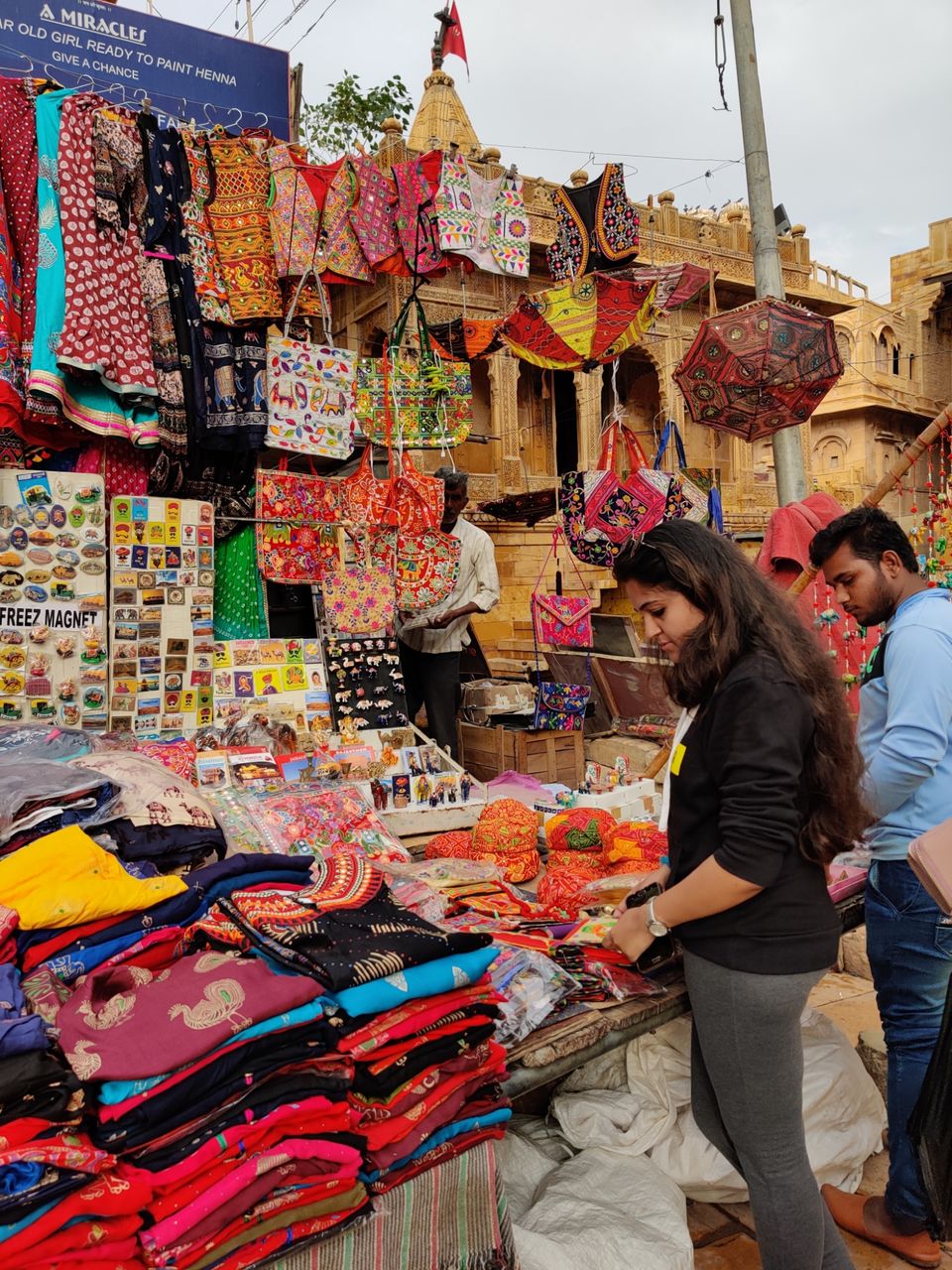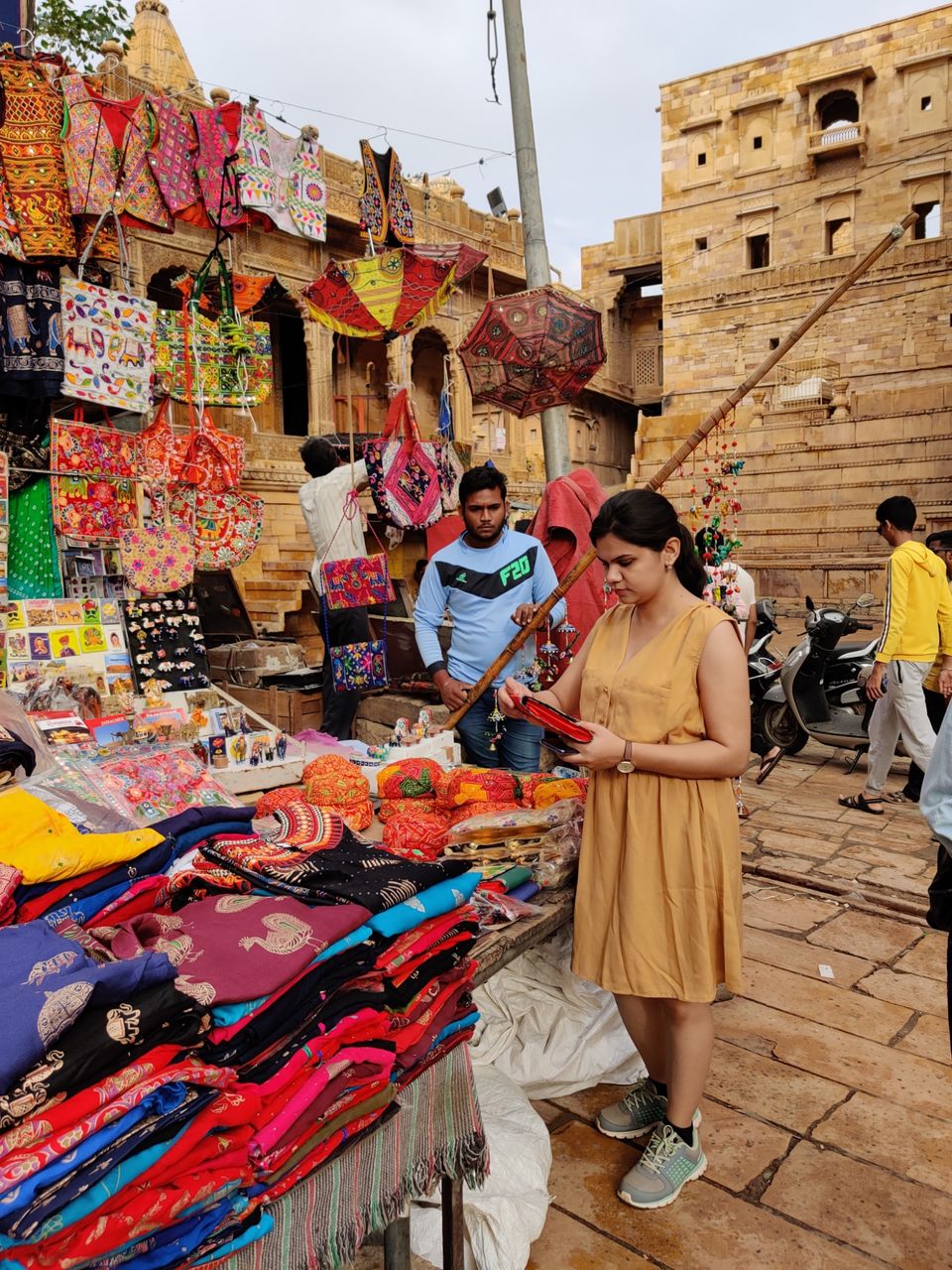 The next and last stop for us in Jaisalmer was Gadidae lake.
A beautiful calm lake it is.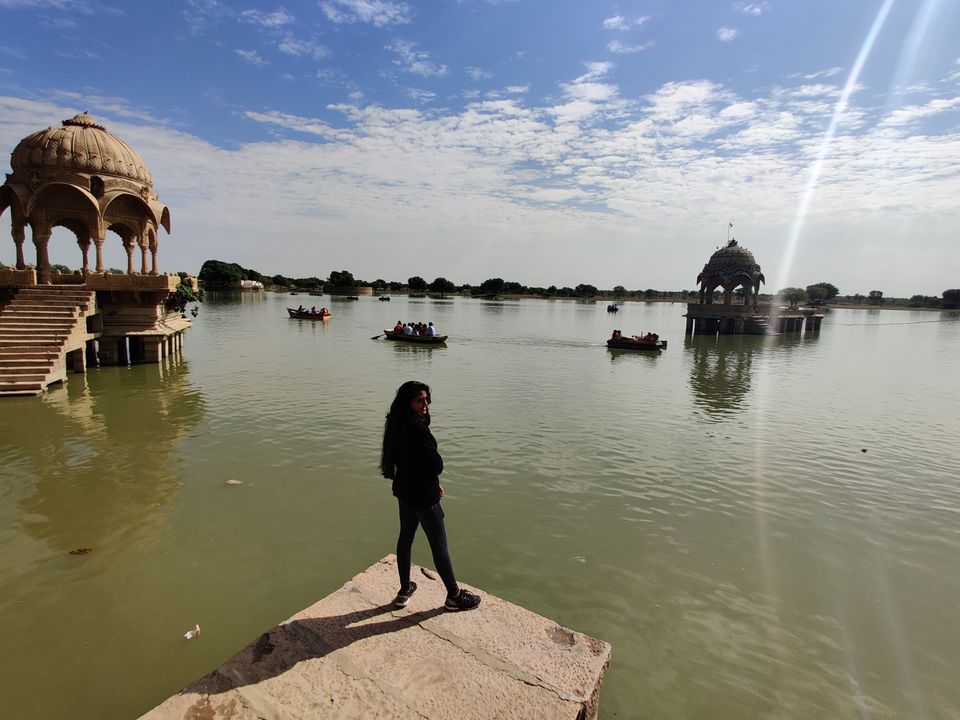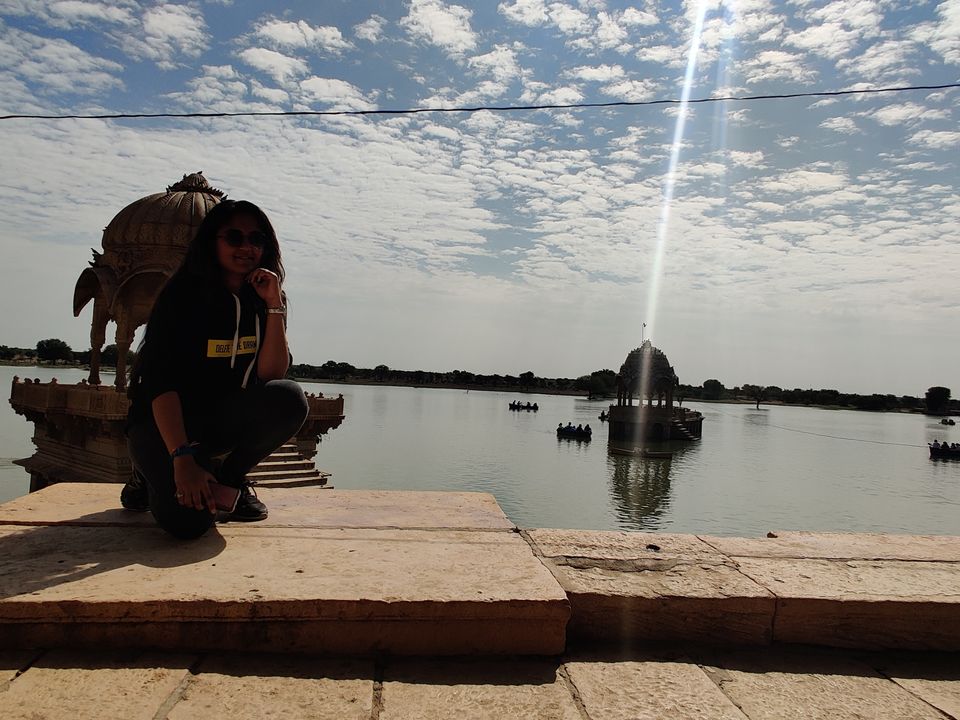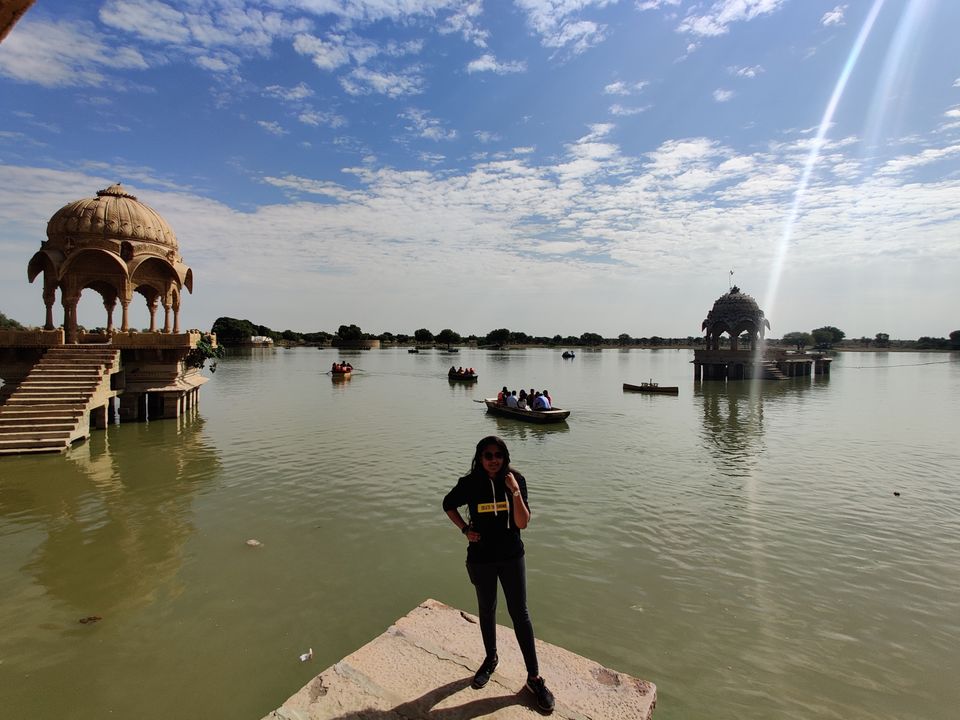 So after having lunch we were with a very heavy heart took a reverse turn towards home and here we ended our three days tour.

Hope you enjoy!?
#BucketList2019