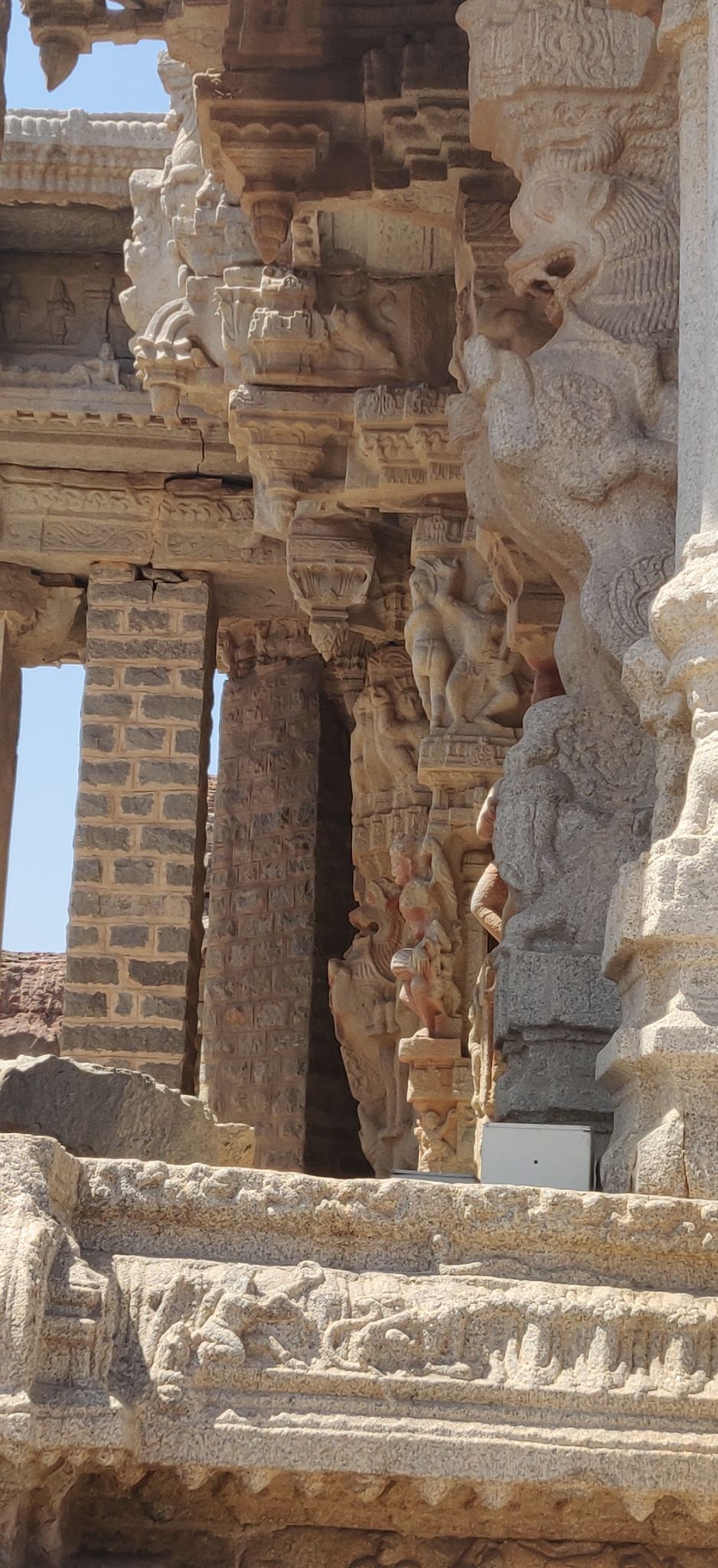 A trip over an extended weekend. For we needed a break off our routine.
Heritage, something that I've heard, read and watched about and then realized that it's time to visit the Ruins of Vijayanagara.
To admire the archeology and history so captivating with some mind boggling ideas that occurred way past the present.
We kick start our journey from Hyderabad at 6 in the morning with our bikes and cars and halting over for quick breaks at Mehbubnagar, Raichur, Sindhanur, Gangavathi and reach our destination by 5 in the evening where the sun is bright, the bittersweet breeze hits the face and we find the parrots and sparrows fly pass us through the hour of sunset.
Checked in, freshened up and left for the Dam. The garden shares the entrance to the Dam, has the light and sound show as well.
Google's Maps does help, but there are alternate routes that show you the rural setting of the town with the roads that are better than the ones in the city. Look for the locals to guide you to these paths (just take the road and the map will soon re-route).
You can escape pollution, stare at the moon and stars at night and enjoying the drive through the serene surroundings.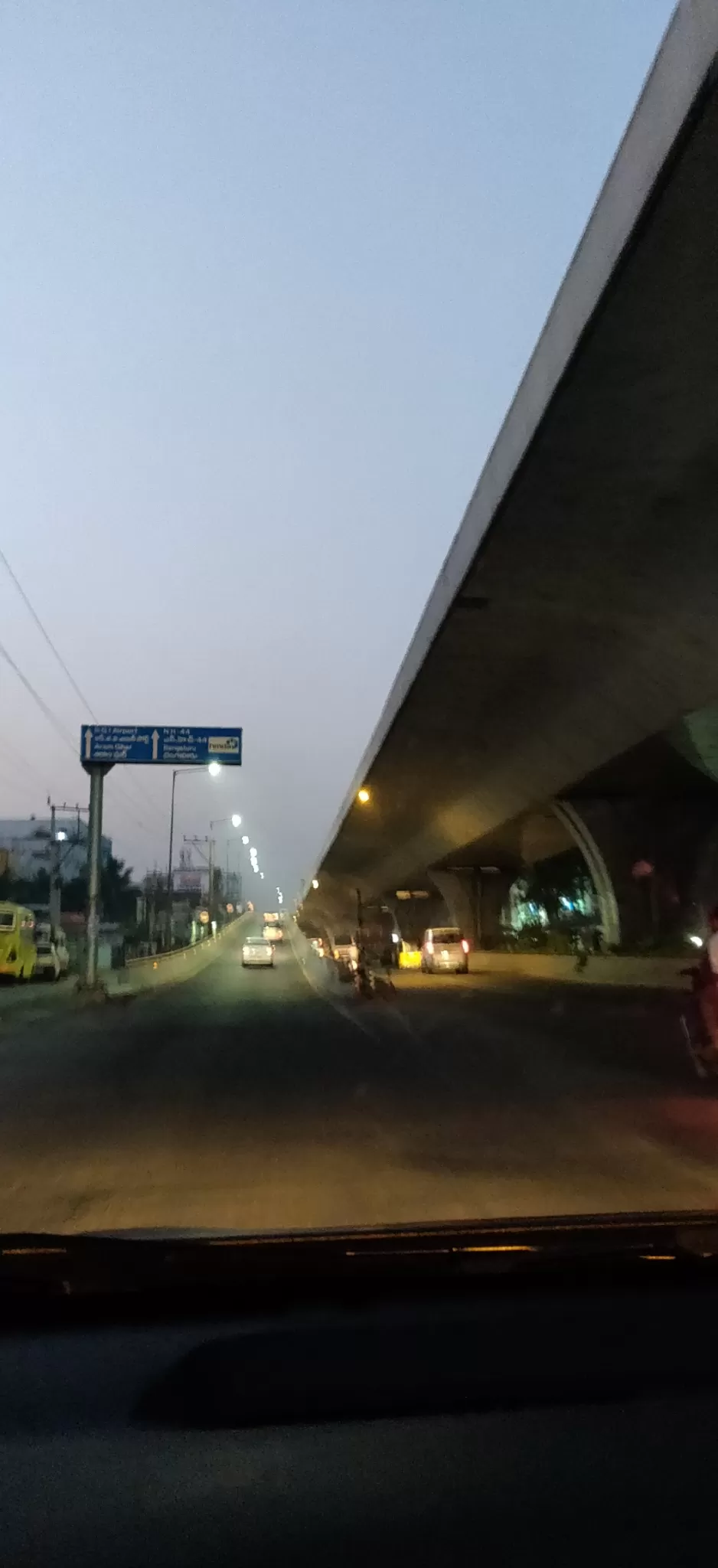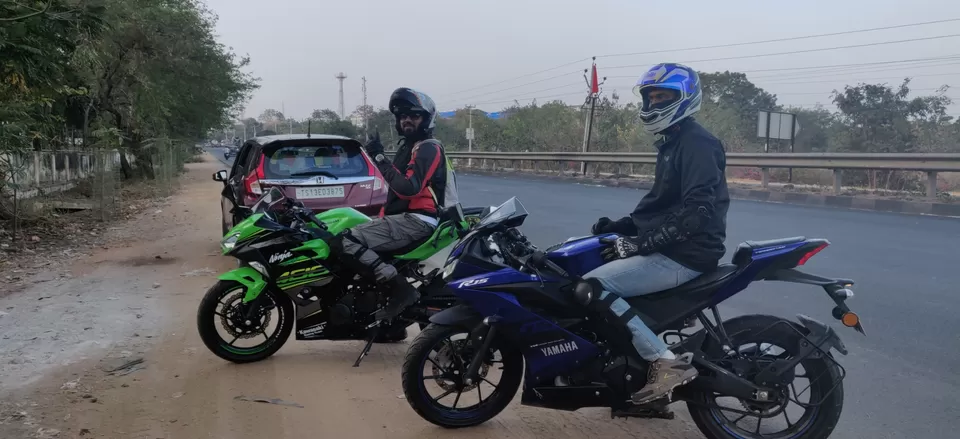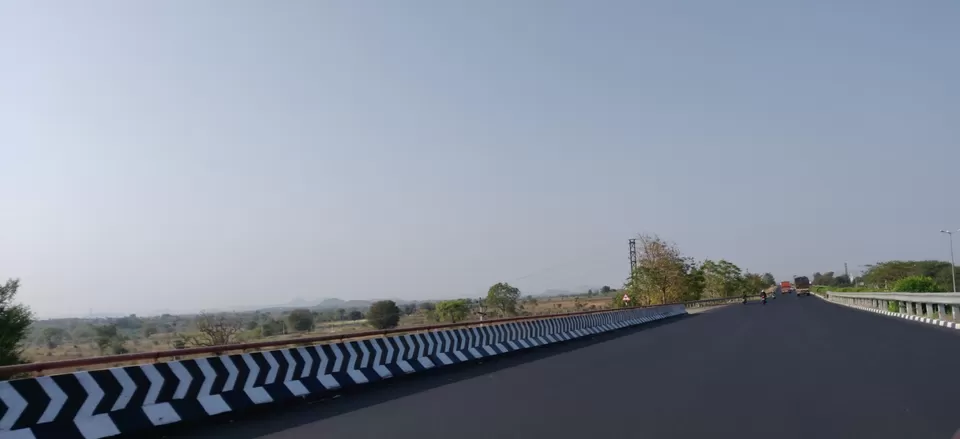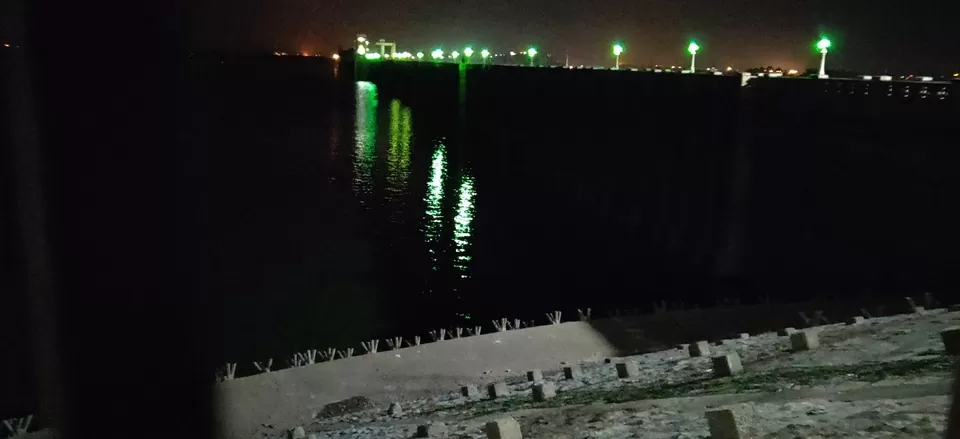 Wake up to sunrise, leave to the musical pillars (Vittala temple), Queens bath, lotus temple, Virupaksha temple, Stepped tank, Secret passage, Hazara Rama temple and a lot more.
Look at the architecture and mythological inscriptions on the walls, the ruins being restored, assembled, numbered to recollect and restructure the past existence of the invaded, lost in the natural calamities.
Try out the food from the tiffin centers (for Karnataka cuisine) and the natural sugar cane juice, watermelon, butter milk and the goli sodas to quench your thirst in the heat of day. Keep yourself hydrated at all times.
The best is the ticketing system. You collect the tickets for all the templates at any of the temples. This makes it easier for the tourists and the management.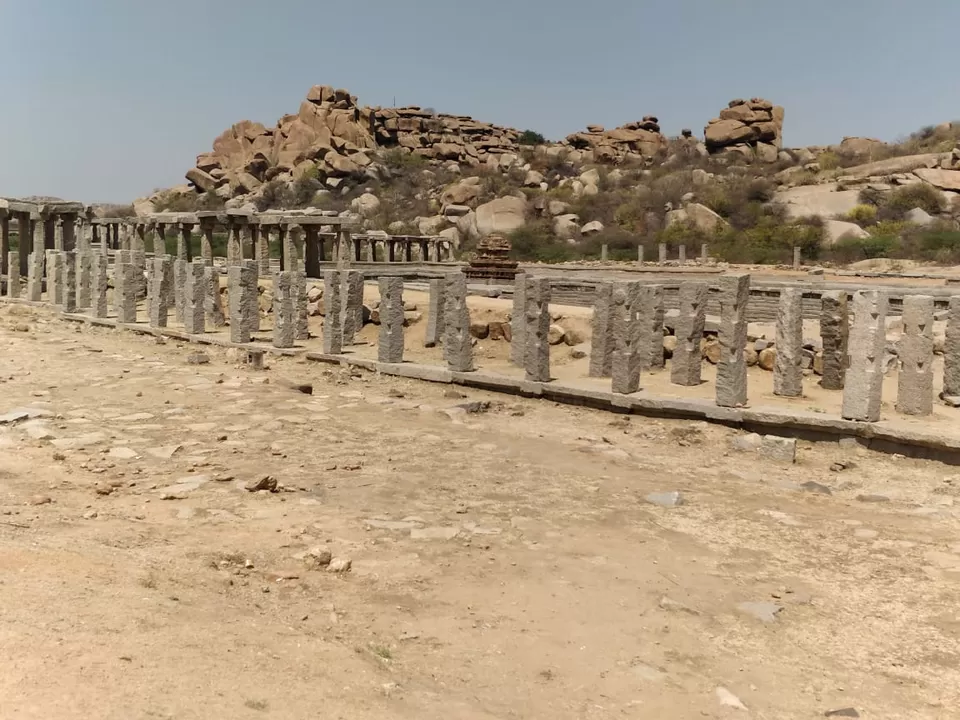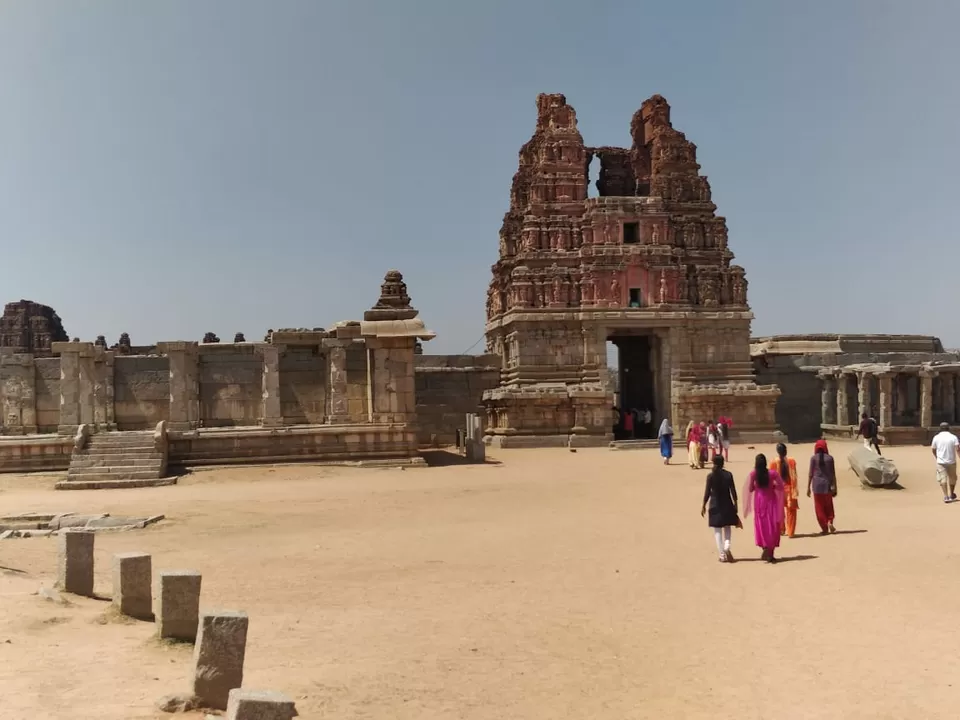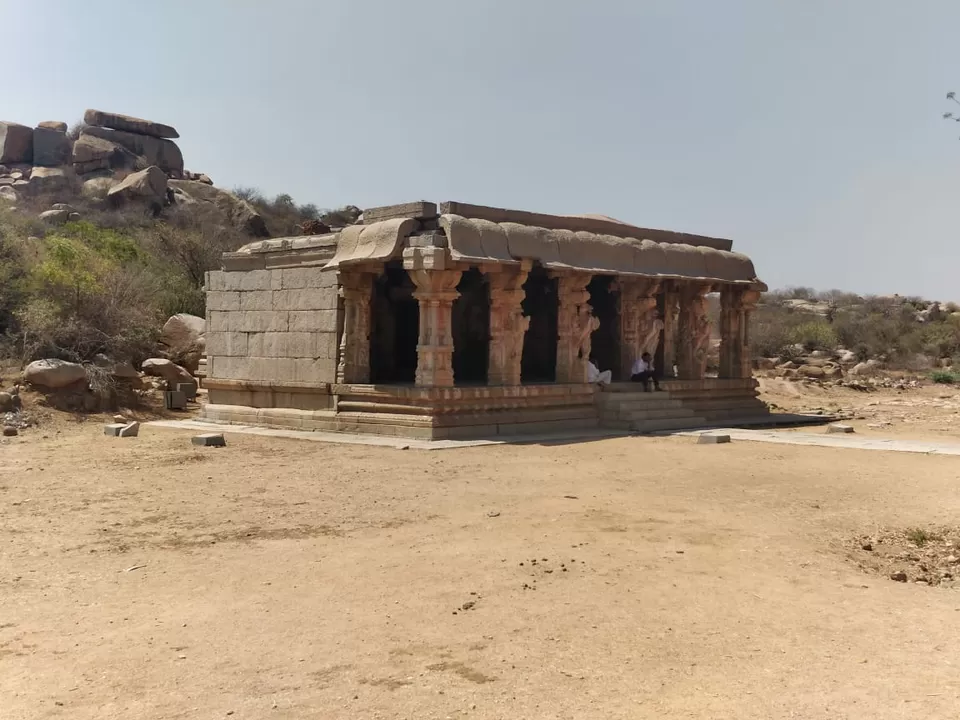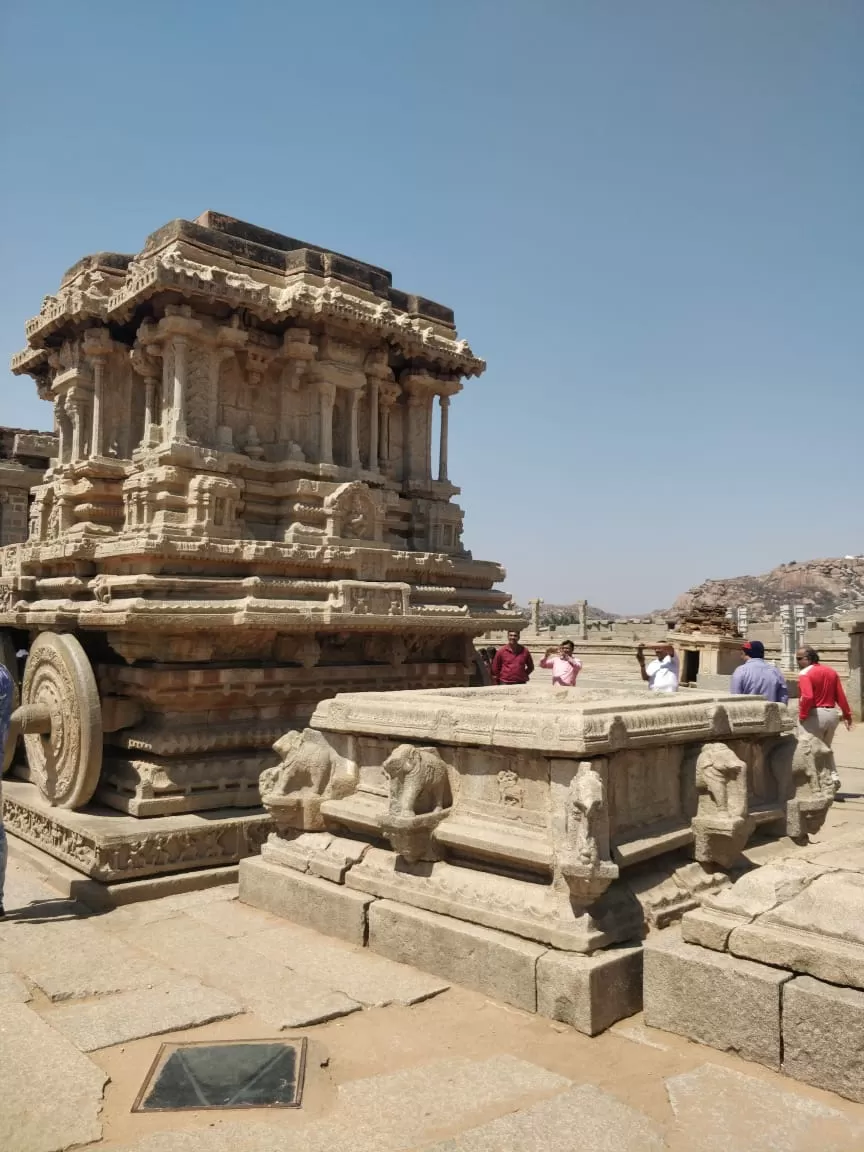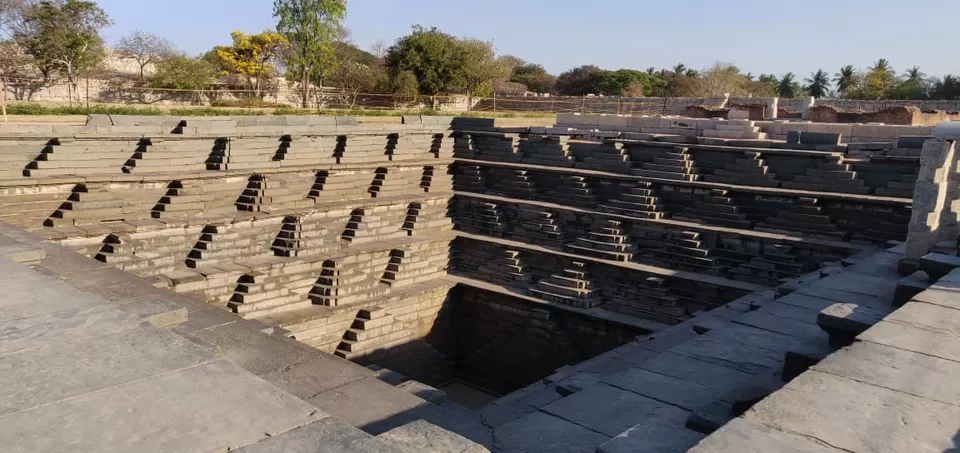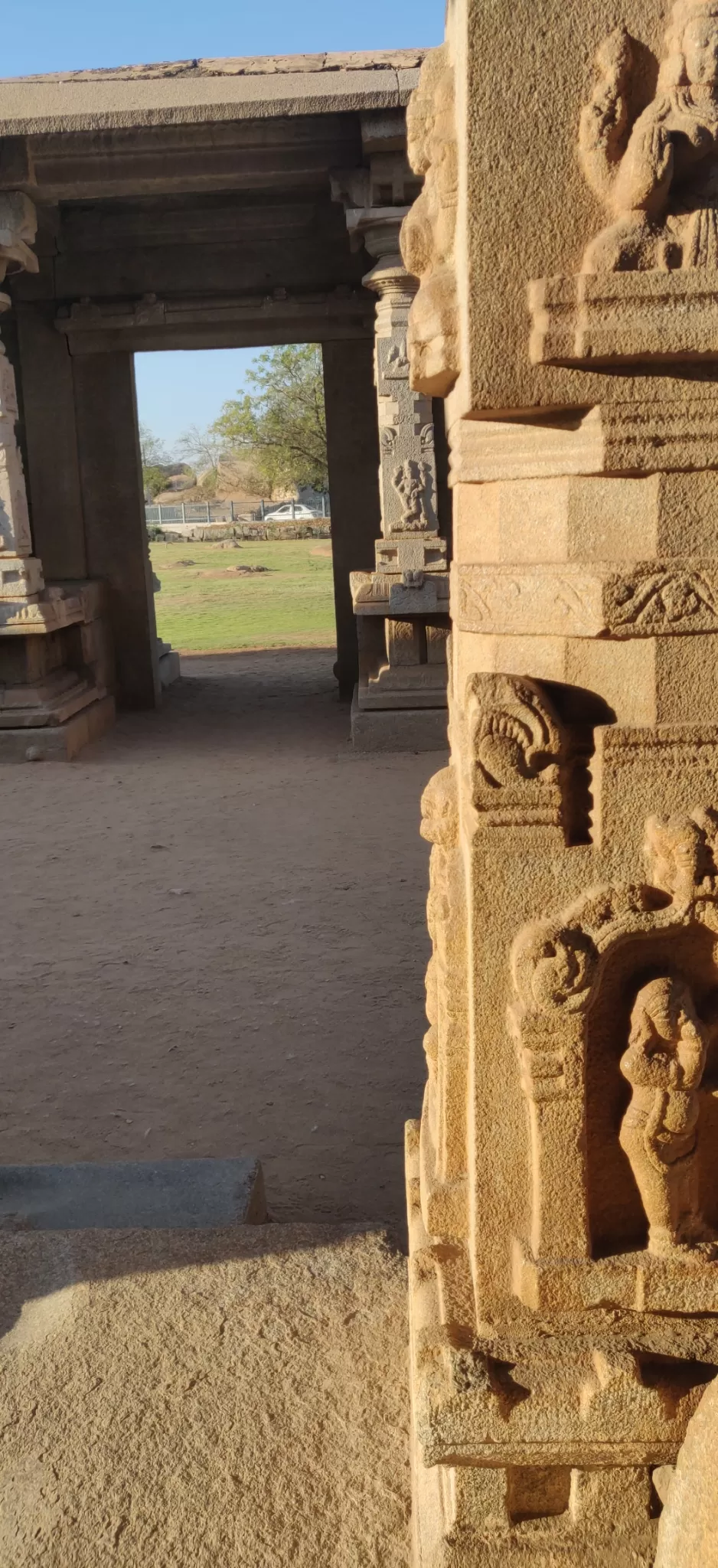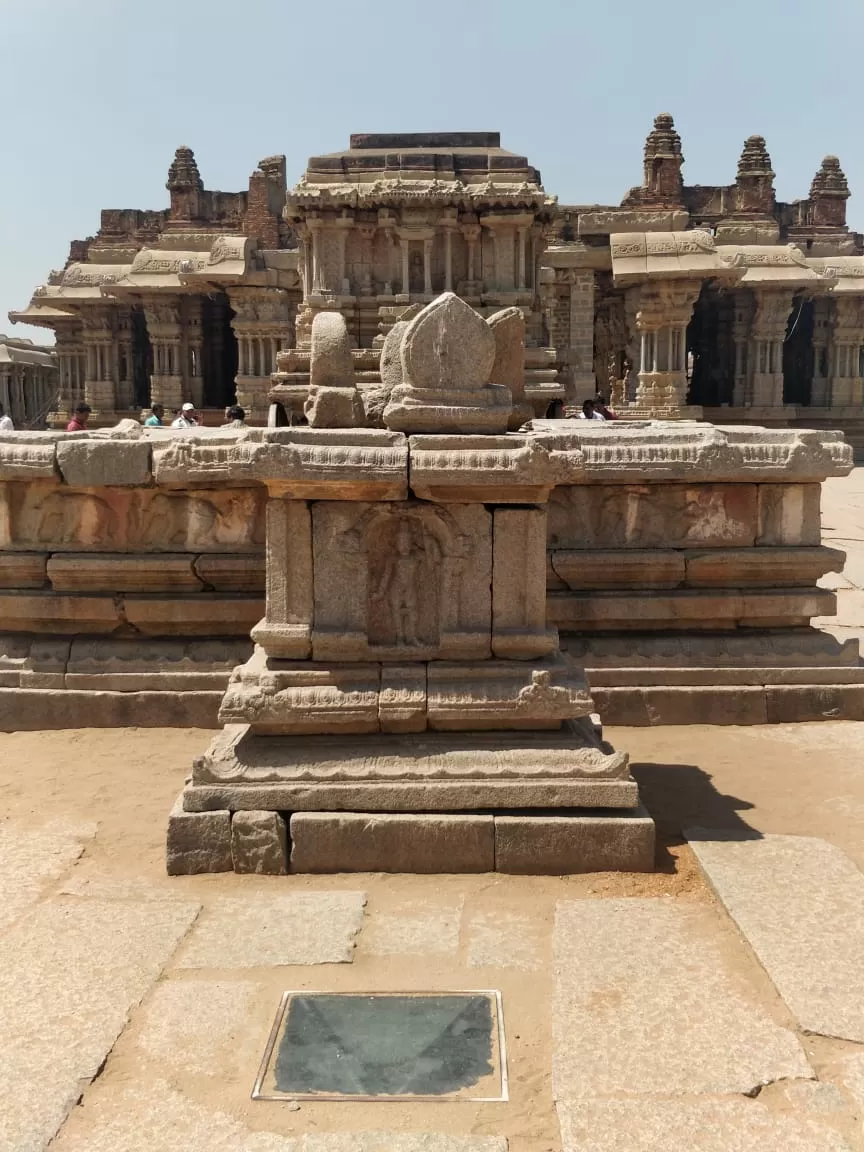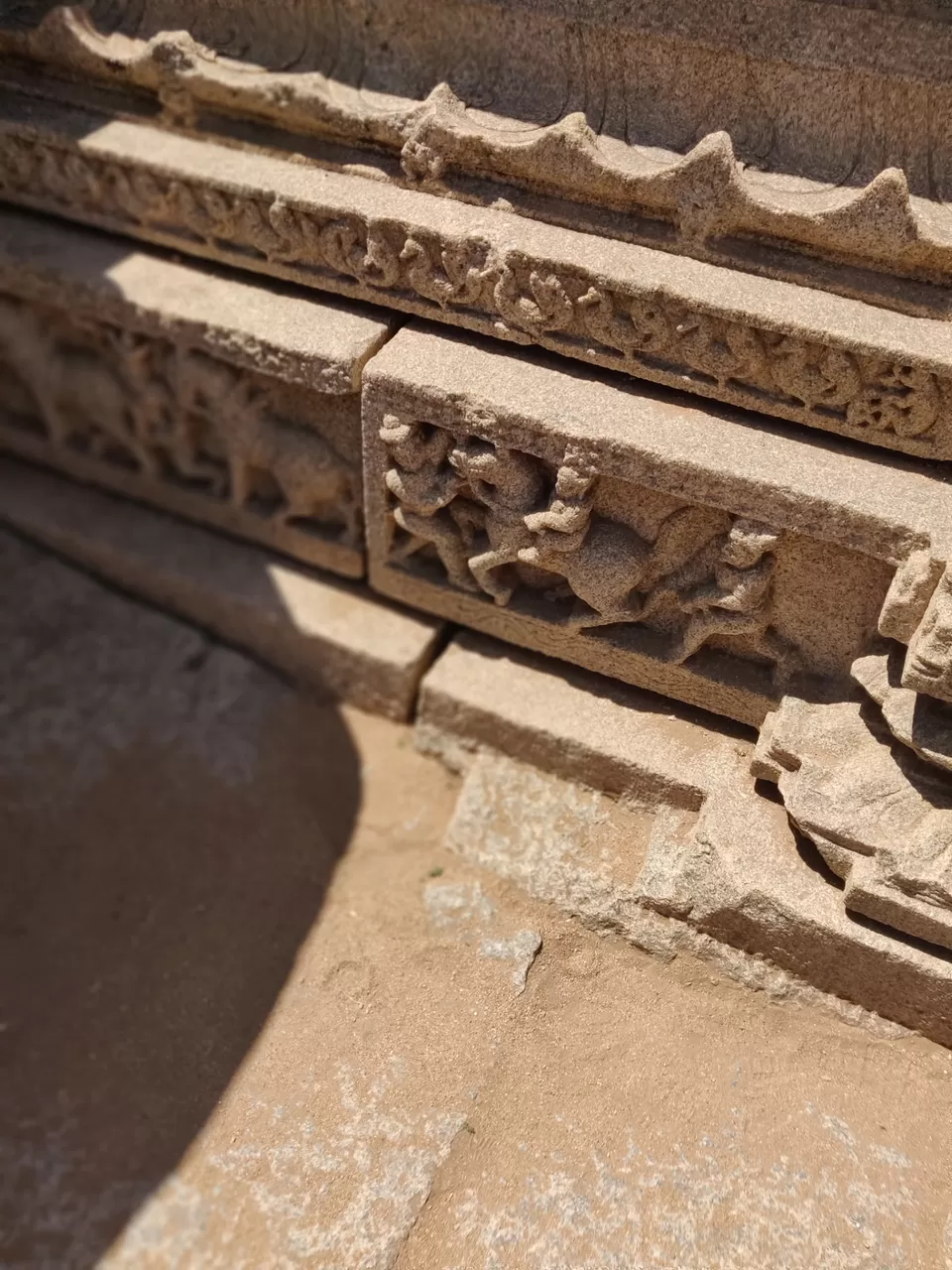 Like any other day here's where we were left in denial to never return but again, the desks are calling you. And so we head back to home.
Try keeping at least two days to stay and look out for the best of Hampi and if you are a reader especially the non - fiction kind, there's nothing that could stop you from falling in love with the place.