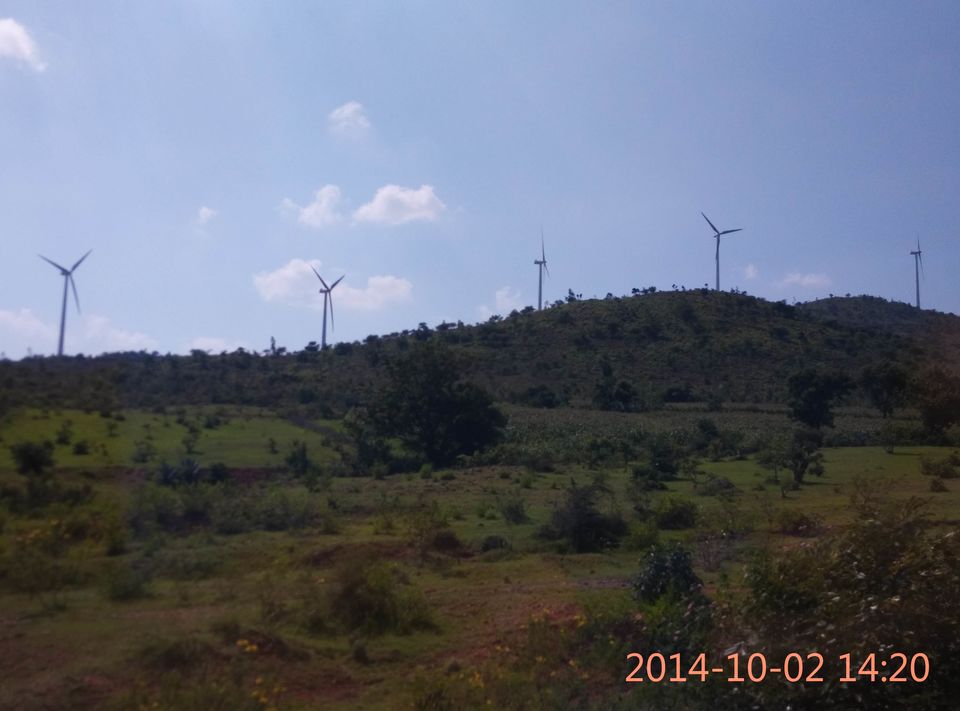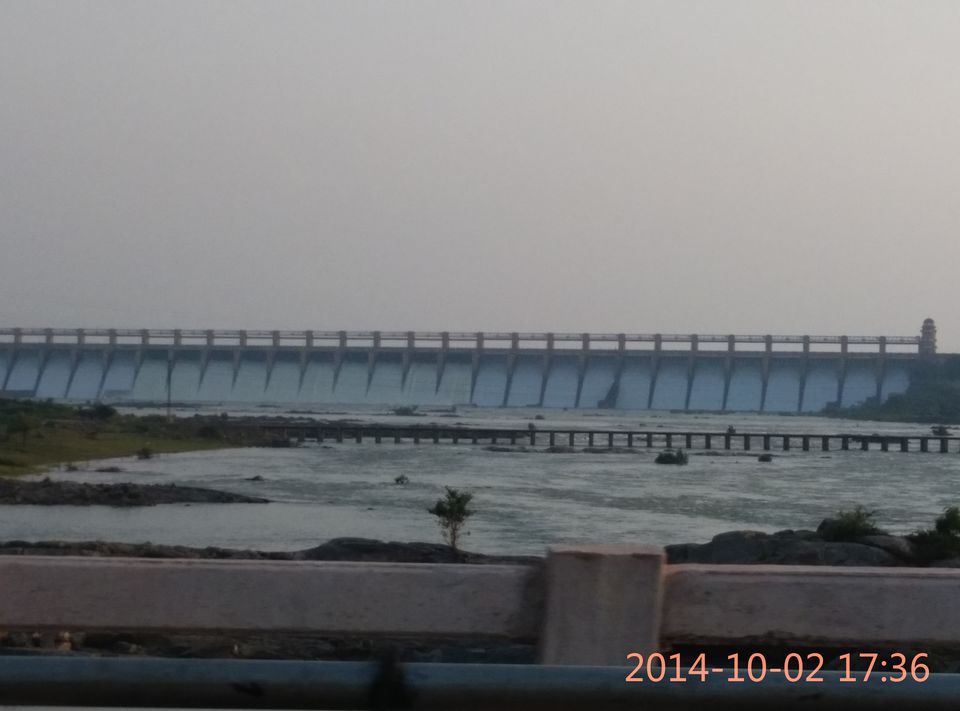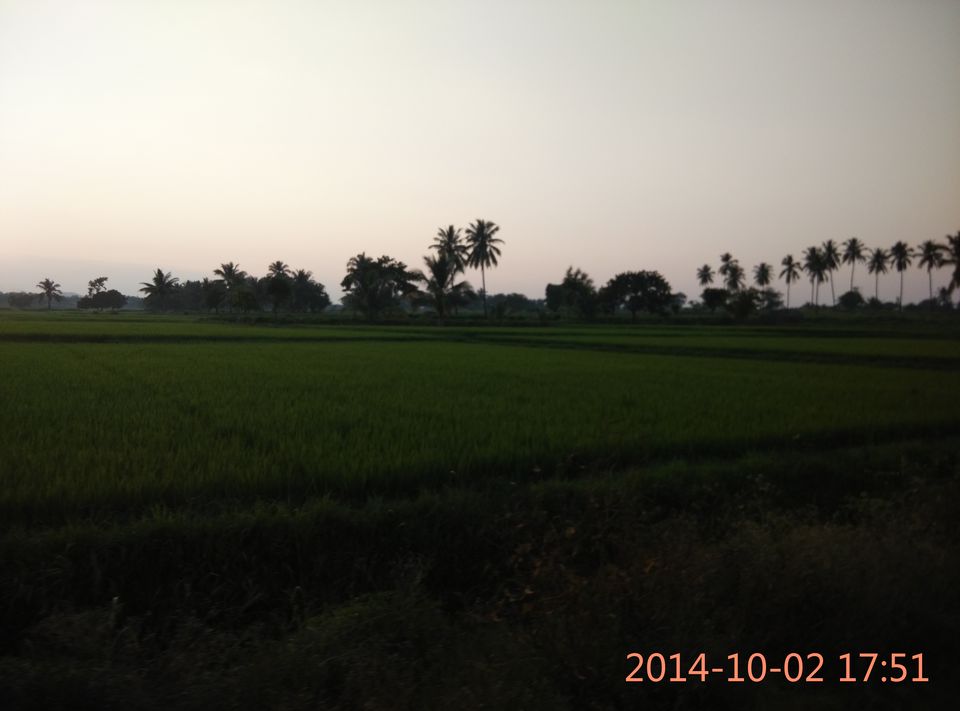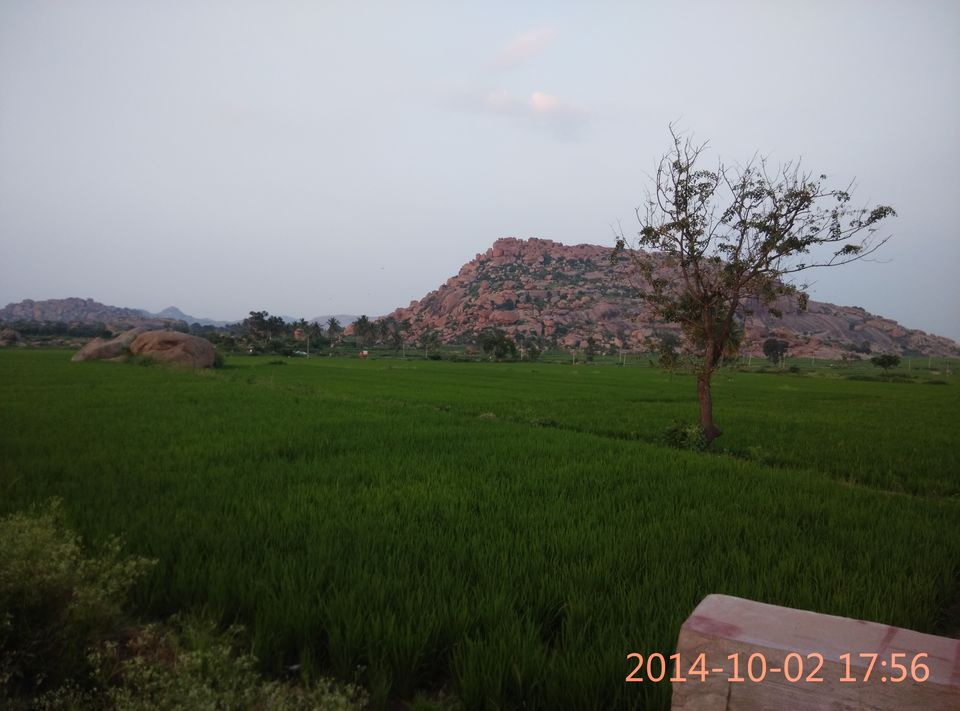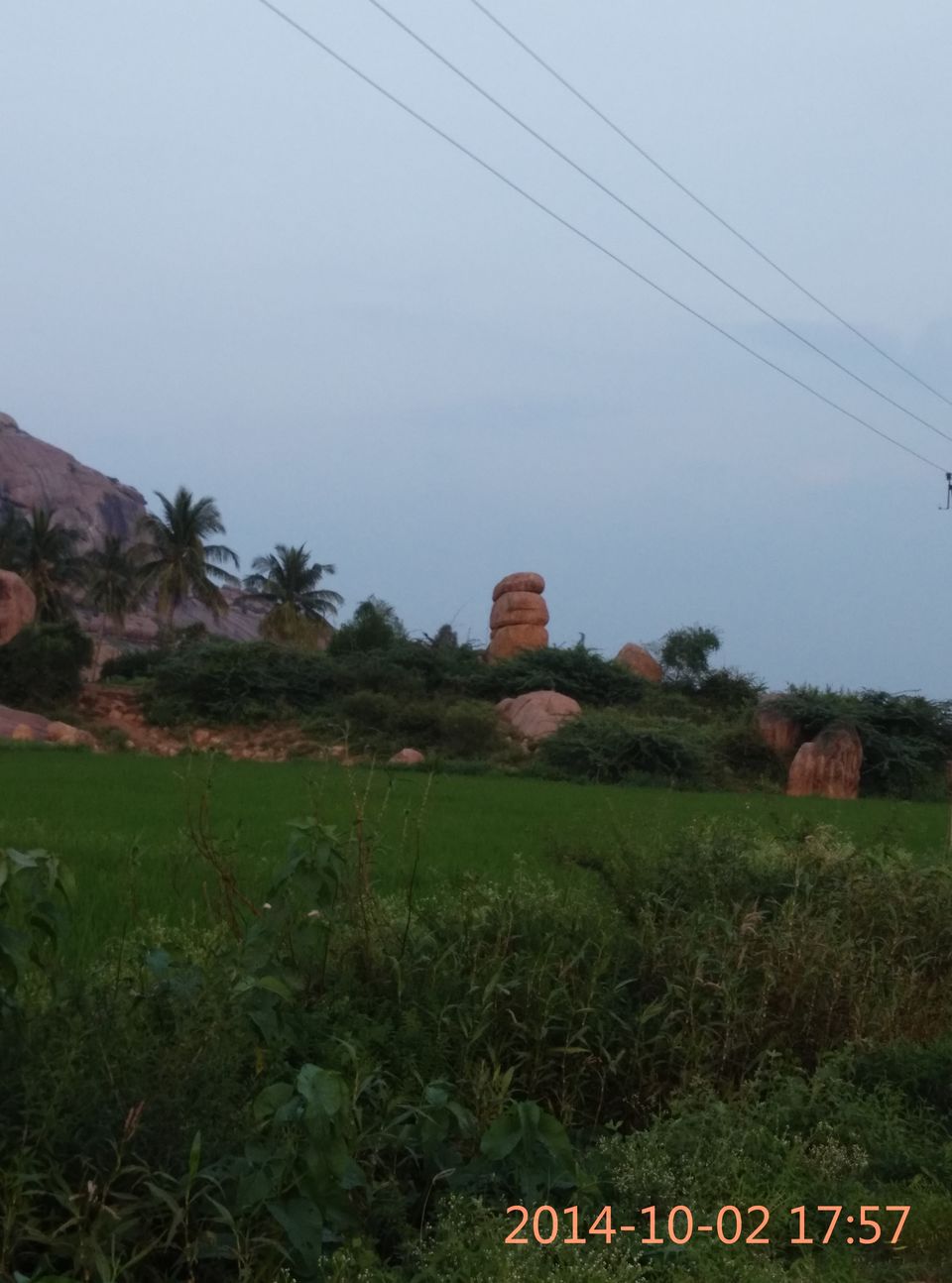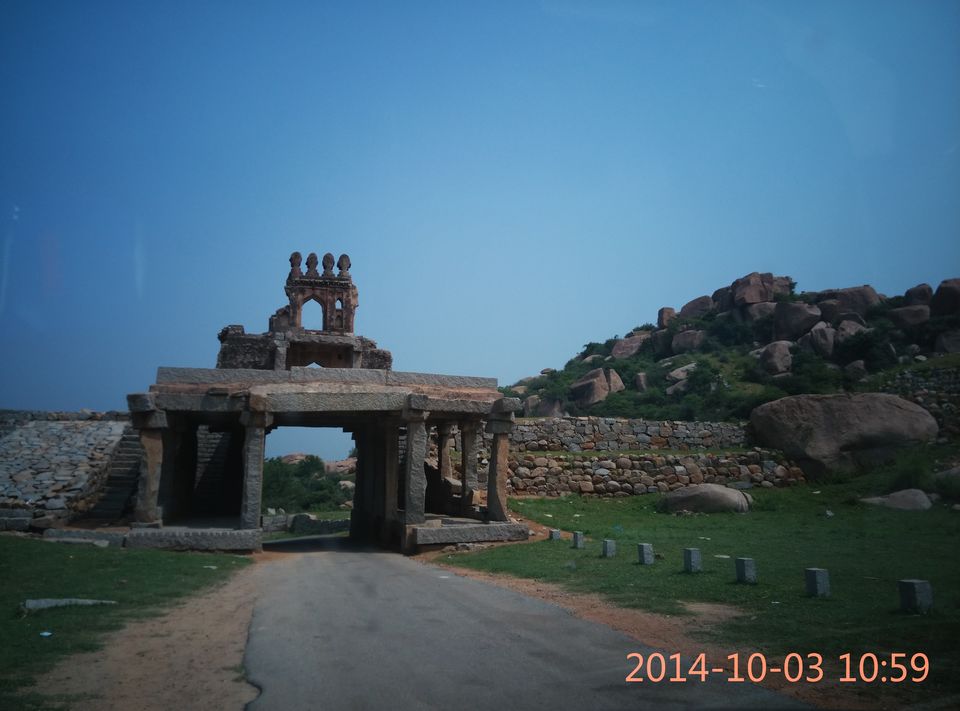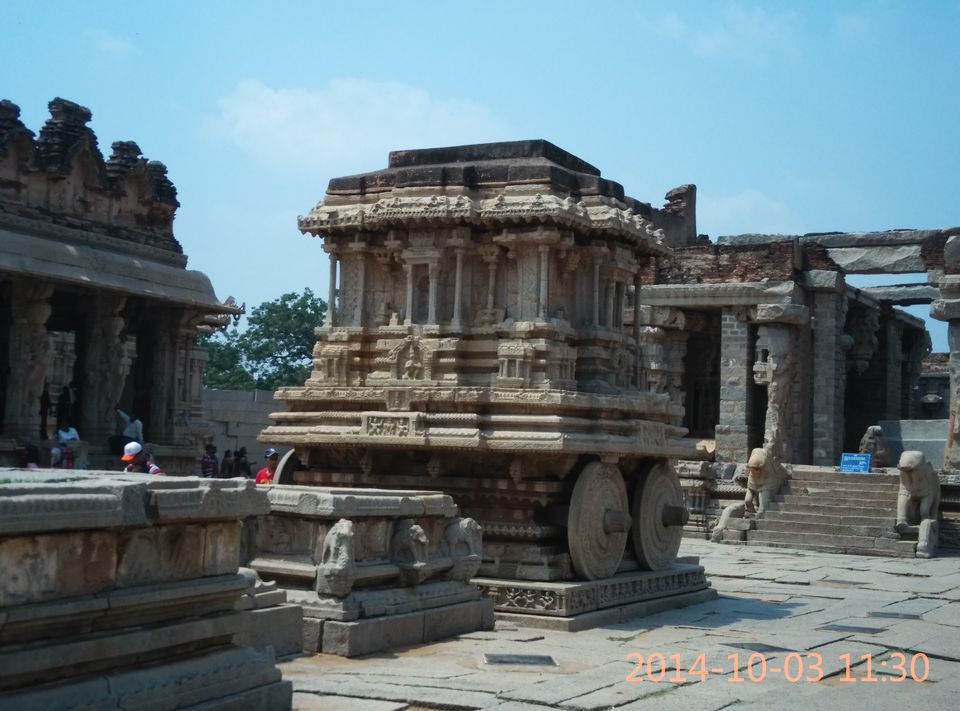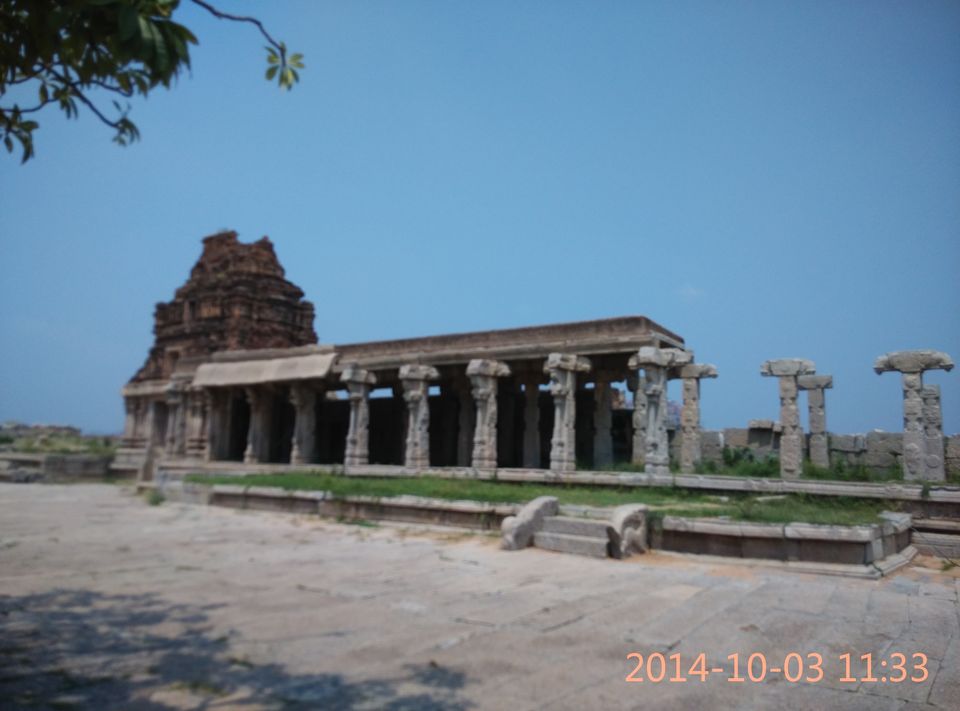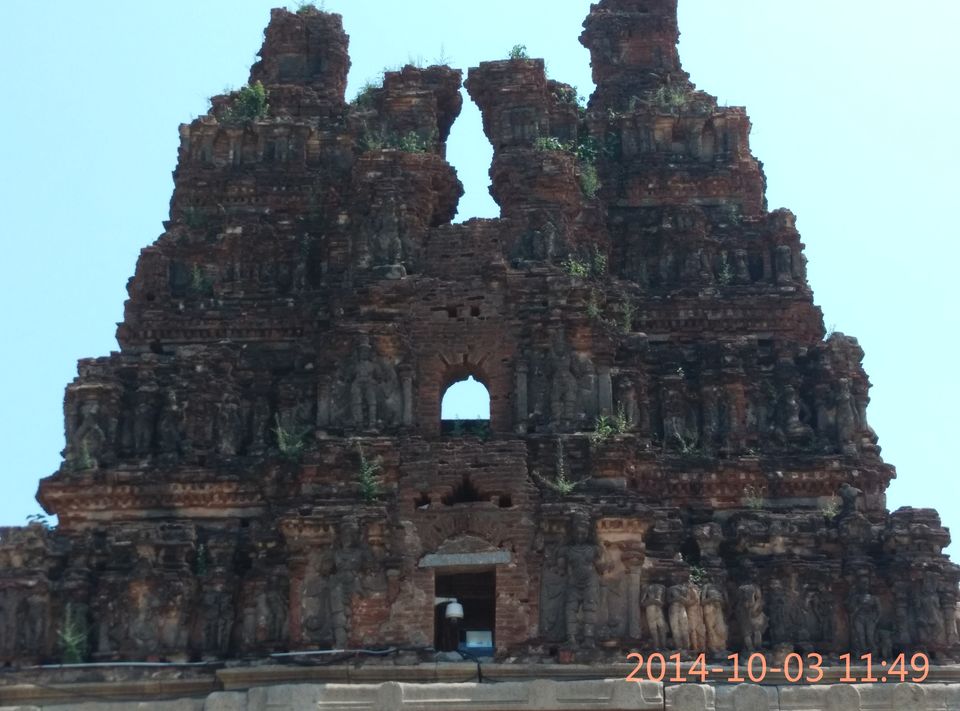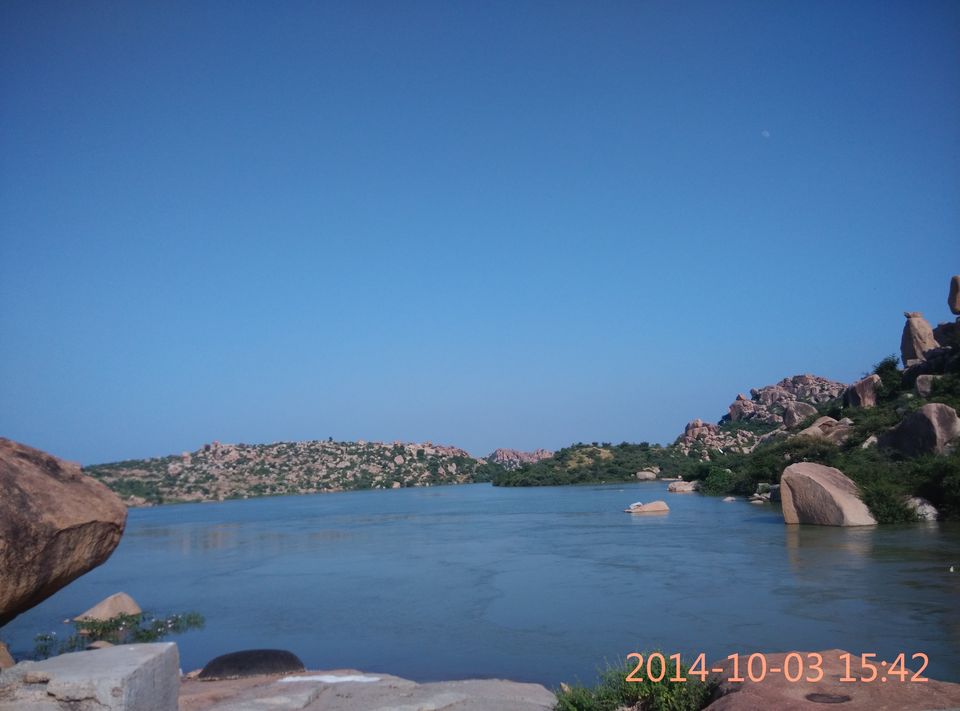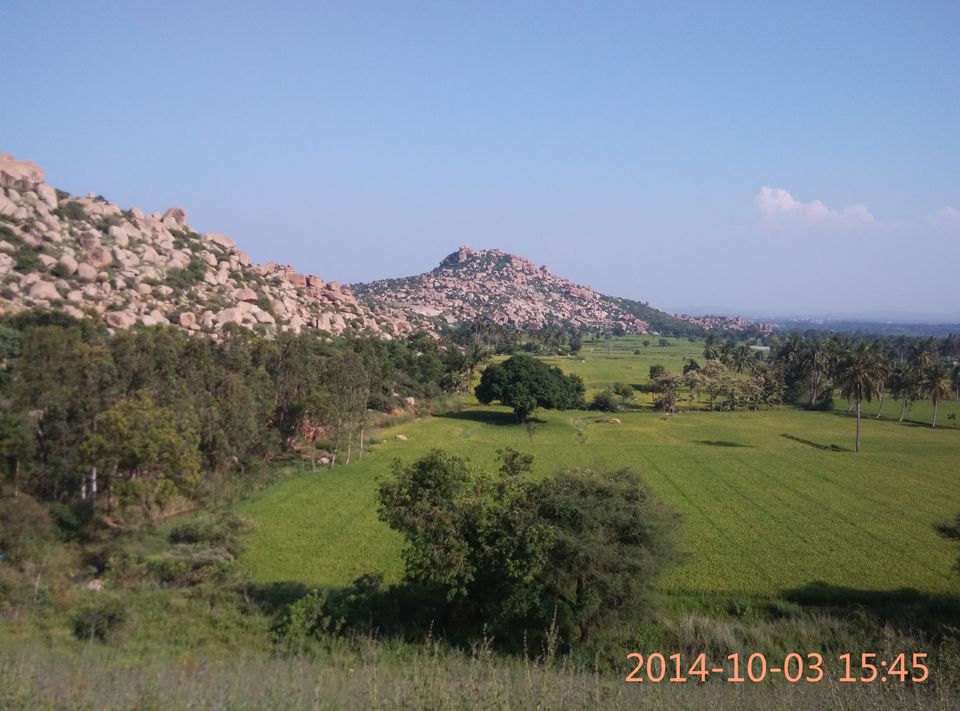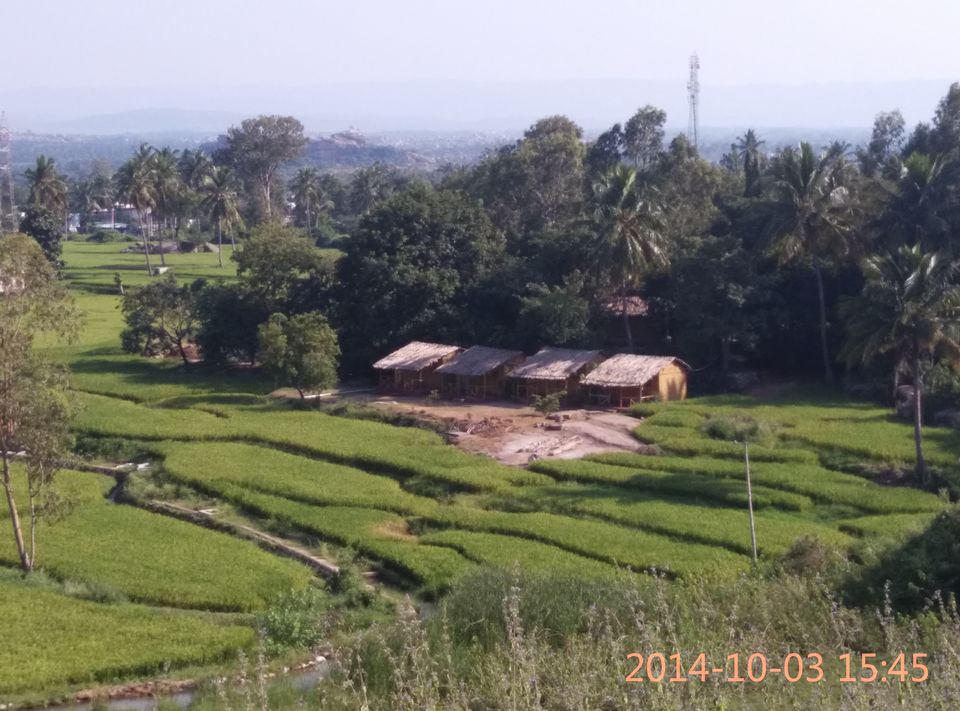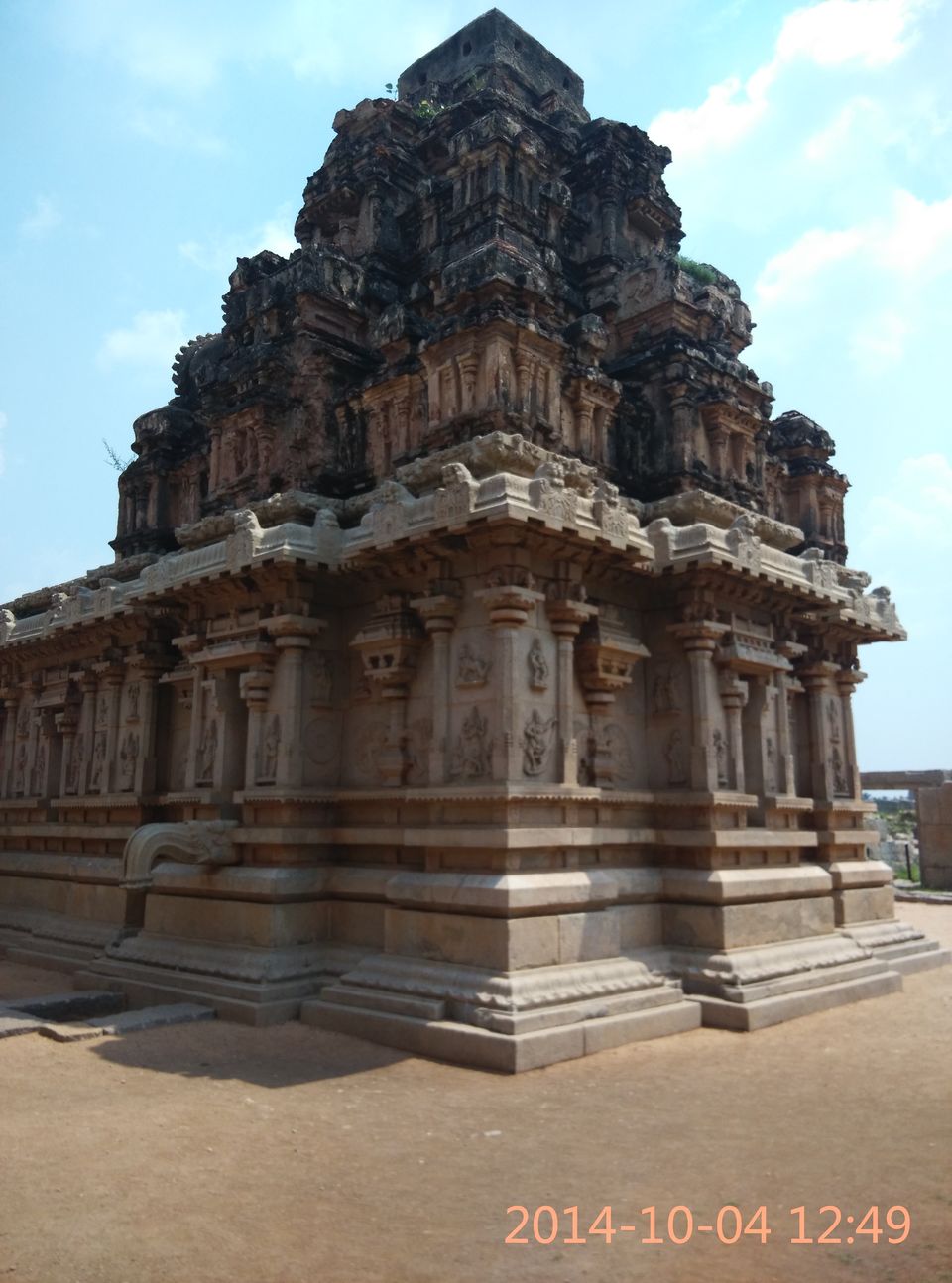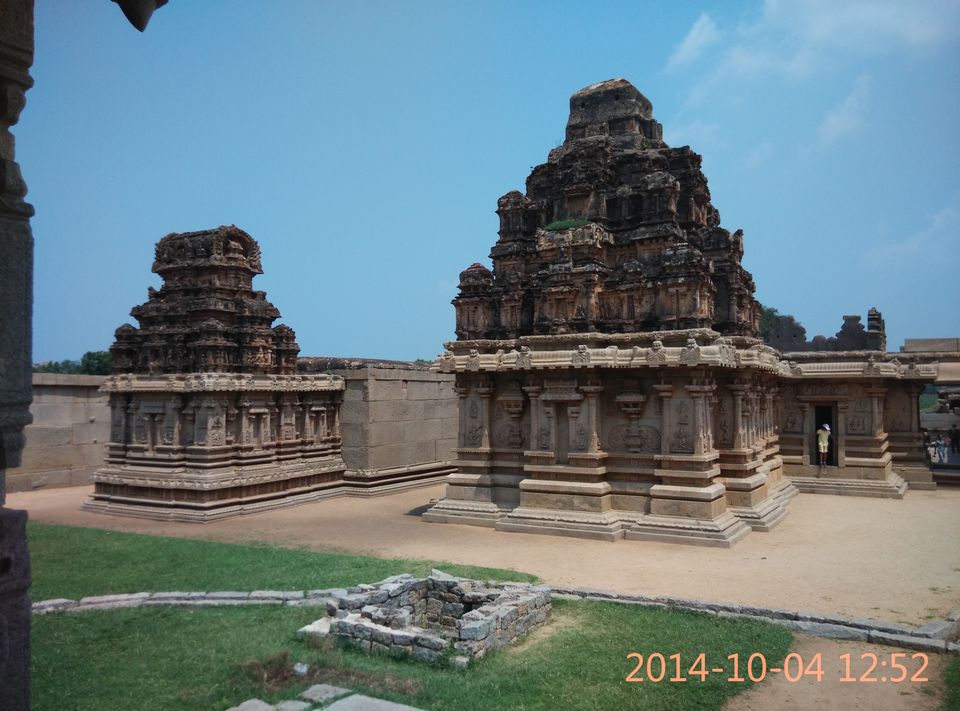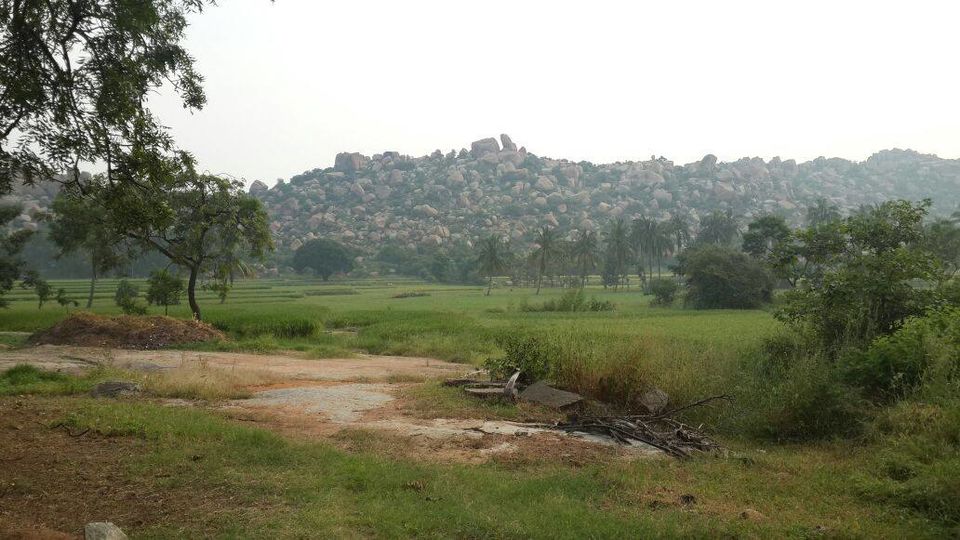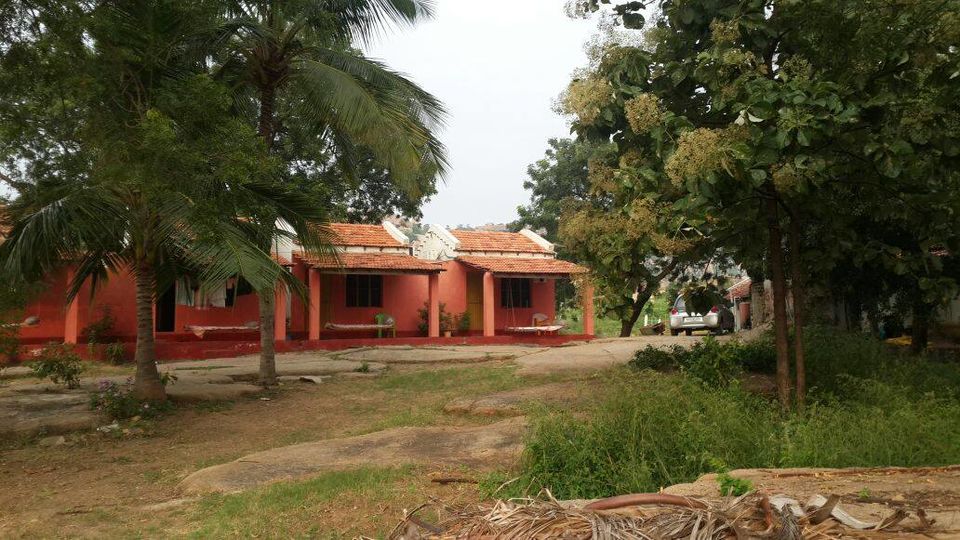 Best thing to do on a long weekend is to getaway as far as possible from the city. 'A and I' decided to getaway to 'Hampi' as we both were curious. With zero expectations and a curiosity to kill, we set out mid-morning (didn't bother waking up early)
This travelogue is full of exclamations and terms I don't normally use, as this was a whimsical dream come true
The route we took from Bangalore was Tumkur – Chitradurga – Hospet. Yes, while it is primarily a toll road, you can expect hundreds of commercial vehicles and snaking lines for toll payments. We lost a lot of time in this process.
A few kms before Hospet, we got stuck in a bumper to bumper pile up on a narrow stretch where only one side could move at a time. However, we were blessed to find a saviour (the Lord of the land) who had a soft corner for us. He whispered 'follow me without stopping or questioning'. Zip Zap Zoom…. We were out in 30 mins. Apparently it took 6 hours for that jam to clear. (This is why we took an alternate route back. See below)
With a great start to Hampi and mighty delighted by our achievement, we zipped off towards our destination. As we drove up to Hampi, the landscape changed drastically. From green bushes and trees, to piles of arid boulders, 'huge' is not the word. They've probably been there for millions of years.
We made our way to our unpretentious resort (on the other side of the Tungabhadra) which overlooks a paddy field. We spent the night gazing at the moonlight and dozens of fireflies, too tired to do anything else.
Day 2: We decided to set off to Hampi, 44 kms by car (going around TB River) or 5 mins by boat. Thanks to the overflowing river, we had to drive. The road to Hampi from Hospet is a toll road so it was a smooth drive and we reached in 45mins.
Unexpectedly, you are surrounded by the famous 'Hampi's' boulders, dotted by ruins of several monuments and structures. Hats off to Hampi tourism board for being so organised, there are signage's to each structure. Our first stop was Vittala Temple, which is the icon of Hampi…. Yes gorgeous and all, I wish people were more sensitive or educated about the historic significance of this structure. There were people picking at it, trying to push the chariot, sitting on the wheels and of course, no guards in sight.
Before I forget, be prepared for the heat. It is maddening, especially if you are from Bangalore. A mild 31deg felt like a 100deg thanks to the boulders radiating the heat.
Lunch was scheduled at Mango Tree, which back in the day overlooked paddy fields and was on a hill top. Not any more though. It's lined up with the other restaurants close to Veerapaksha Temple, the more touristy side of Hampi. No luck, we had to eat elsewhere as there were too many people
Back in our resort, we decided to drive up to the Sanapur lake… and whoa! Spellbound, it was no ordinary lake. At first we couldn't see the lake at all and then, all of a sudden, it pops up in the most picturesque manner. Surrounded by hillocks on all sides, it broke out into smaller, turquoise lagoons.
Mesmerised, we decided to go back at night. Moonlit and cool, this was the most brilliant part of our experience. We soaked in the beauty and trudged down to some more fireflies and greenery
For dinner, we wandered to the next restaurant (across the road from our resort) and yet again, we were zapped to see this little shack, rumbling with some awesome 'trippy music' (Mathar [Ballistics in Traffic Mix] to be precise) all in the middle of nowhere in an absolutely unsuspecting ambience. I couldn't get over it!
Day 3: We ventured towards to lesser known monuments of Hampi. I strongly recommend seeing the 'king's enclosure' and the 'Hazarama Temple'. Both are outstandingly awesome in terms of architectural delight, ambient views and eye to detail. Us being us, we stayed away from the crowded 'Veerapaksha' and other touristy places. On the way we spotted many ruins, (we kept drawing parallels with the Roman Empire). The lines of pillars, baths and alcoves are remnant of a glorious empire gone by. Apparently one of the larger ruins we saw was a market place where the local traded gold and precious stones. It took us back to our history books, when India was called the 'Golden Bird'.
This time we were lucky and managed to eat lunch at the Mango Tree. Amazing food, it lives up to its name. Do try the thali's. One can't stop eating
This evening, we decided to explore the other side of the hill we were staying at. Apparently this is where you take the ferry to Hampi. Dotted with restaurants, we came across a 'German Bakery'JJ. I heard that a little further up there is a café called 'Happy Buddha' which is on the banks of the river. We missed seeing that, but I believe it's beautiful.
Day 4: Sad to leave the paddy fields and fresh water bodies, we left for Bangalore. 'A' had the sense to change our route, in fear of the pile ups and traffic jams. We took the Bellary – Anantpur – Devnahalli route. Zapped by the sheer quality of roads we enjoyed our 5 hour drive. Though partially longer, we saved a lot of time on these fantastic roads. It is a straight road for 200kms, with no diversions, people or traffic. The ever changing landscape seemed like a painting. From the boulders of Hampi, to the dry arid bushes of AP, closer to Bangalore the landscape turned green and hills appeared out of now where.
I wish I could represent all I saw in this travelogue. Closer to Devnahalli airport, we continued to spot ruins of the Vijaynagara Empire. Did you know that there is a Devnahalli Fort? Built in 1501, this is where Tipu Sultan was born amongst other significant history like, Lord Cornwallis laying siege to this fort during the Anglo-Mysore War.
I recommend Hampi for the traveller. The reason I am so gobsmacked by this journey is because I didn't expect it to be so awesome. Such an unassuming place, with so much historic influence, had so many little surprises to offer amidst all its ruins.
It was a discovery of a lifetime!
To recap
Do's
GO TO HAMPI
Stay on the other side of the Tunghabadra. We recommend Gowri Guesthouse – a very basic setup, they are willing to please.
Carry loads of cotton clothes and sun block, the heat is killing
Being a religious place, you will not find liquor. Carry some along from your start place
Eat at the Mango Tree – try their thali's
Discover the hill from where one takes the ferry – the restaurants
Choose an offbeat path to discover Hampi. Stay away from the crowded monuments, you'll only be disappointed.
Absorb everything you see. This was a civilisation that lived in the lap of luxury. Something we only hear about. You can now witness it.
Let your imagination run wild
Take the Anantpur road to and fro
Don'ts
Don't keep a closed mind. Absorb everything you see as it may not last forever