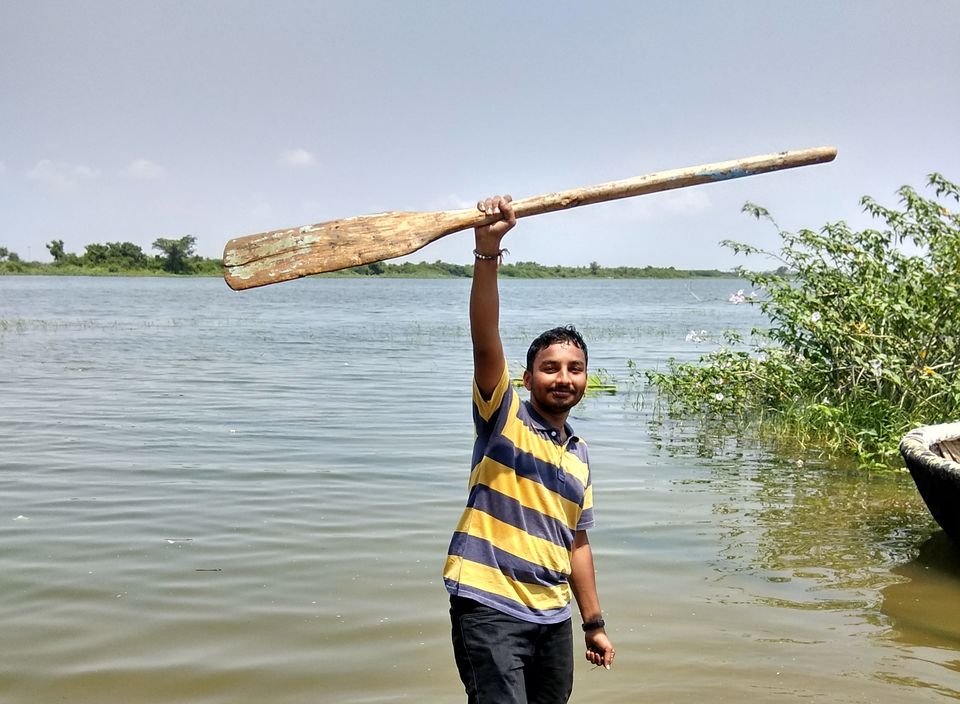 A visit to Narada Gadde, place where Celestial Sage Narada is worshipped...
Naradagadde is a riverine island of River Krishna...only way is to cross is the locally made boats, they call them in Kannada as Teppa...
I left Raichur at 8.30 with my colleagues Rajmohan sir, Bharat sir, Vinayak n Praveengouda. There's a diversion on Shaktinagar road towards Naradagadde, a single road which takes you till the river bank....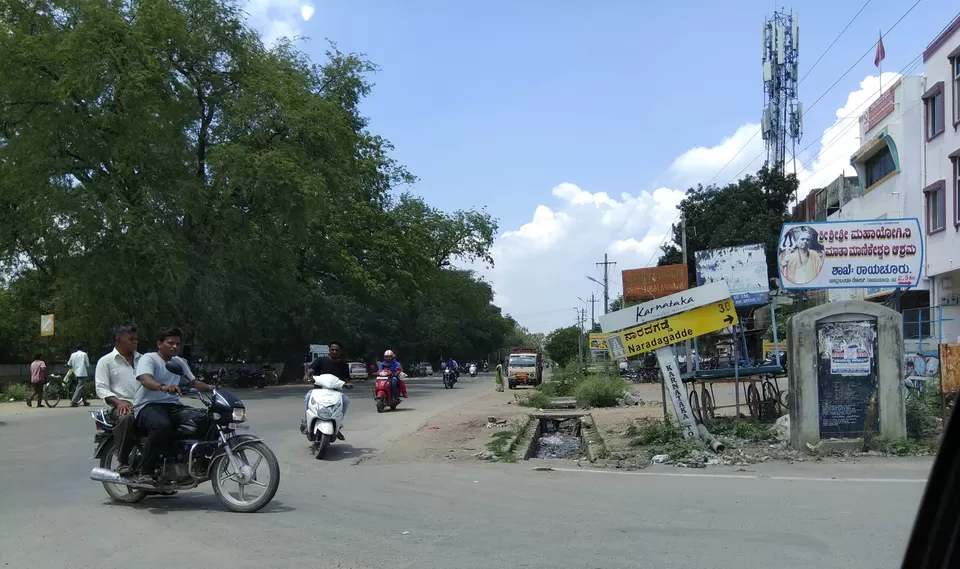 The road is halfway good n another half is very poor....but the scenic beauty of deserted hills and irrigated green paddy fields is awesome...only those who stay in Raichur can understand the feeling of awesomeness when they see greenery...we also come across country-side places like chanderband, yaapaldinni etc...
We reached the place ie; river bank within an hour... Once we reached the riverbank, we inquired for a boat (teppa) n interestingly the person who we asked was himself a sailor named Rangappajja....He asked us to wait near river bank for some time till he comes...
We were delighted to be welcomed by a pond of lotus flowers beside the river...and a huge Krishna river infront of us....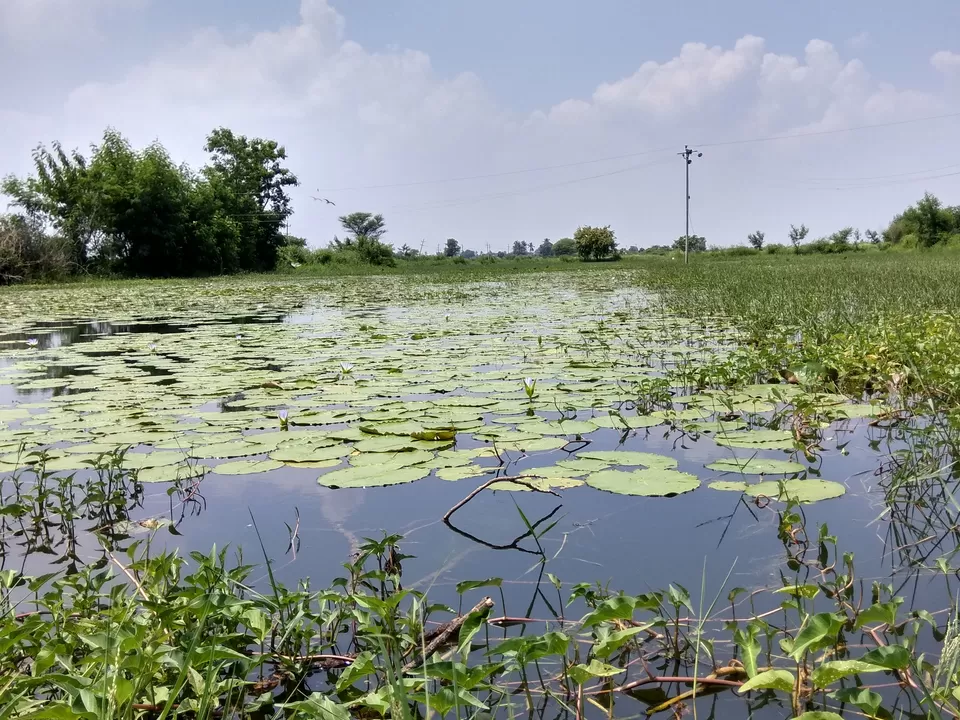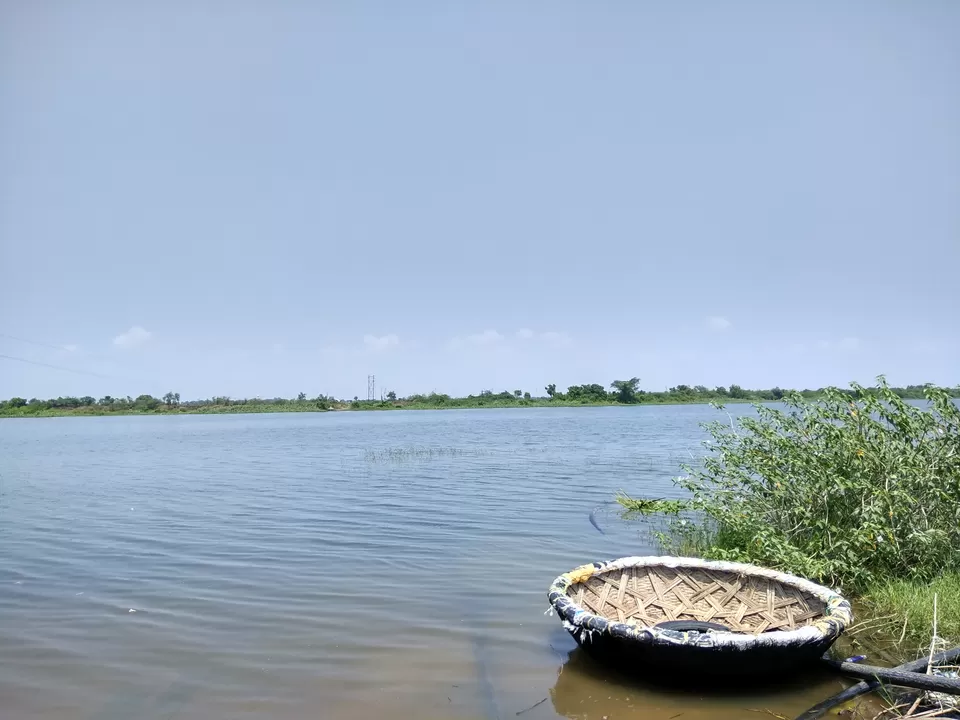 Soon ajja returned and we inquired about about the charges...Rangappajja charged us nominal charge of Rs. 50/head but what actually got charged was our fear by his explanation about the depth of the river and crocodiles present in the river....
He said that river is around 80 ft deep and there may be around 400 to 500 crocodiles in the river...numbers may be exaggerated by the locals...but fortunately or unfortunately we didn't come across any...
One by one we stepped into the teppa and ajja stepped lastly after removing the anchoring...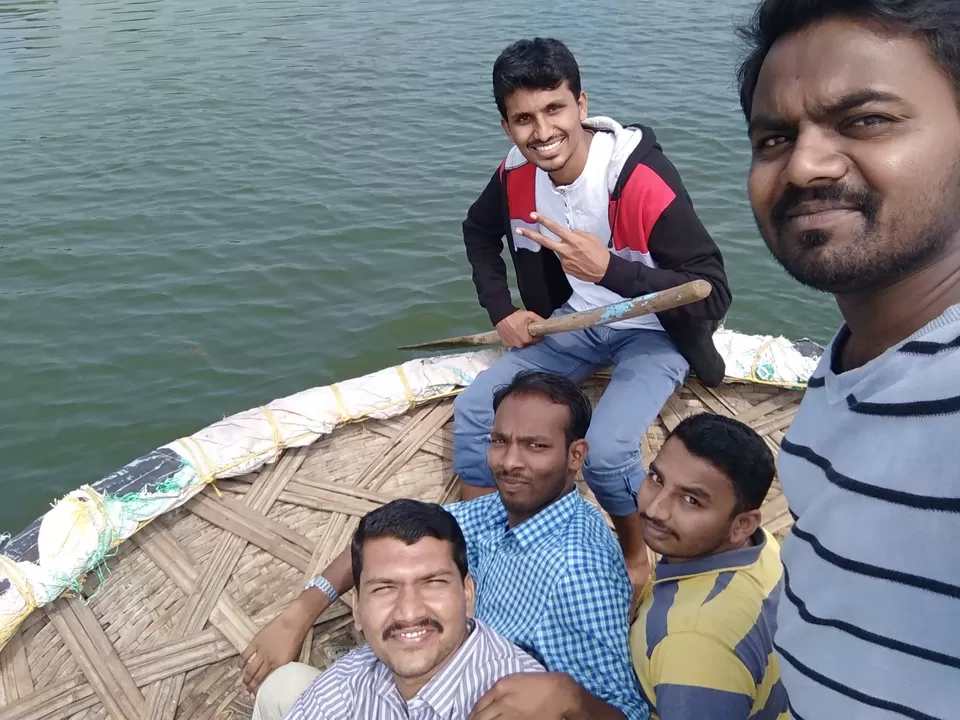 For the first few minutes, we were sitting quietly and were scared by what all we heard, but that didn't last long since we were already in the midst of the river....we took our turns to row the teppa along with rangappajja as a permanent driver on one side as he was giving proper directions both for us as well to the boat....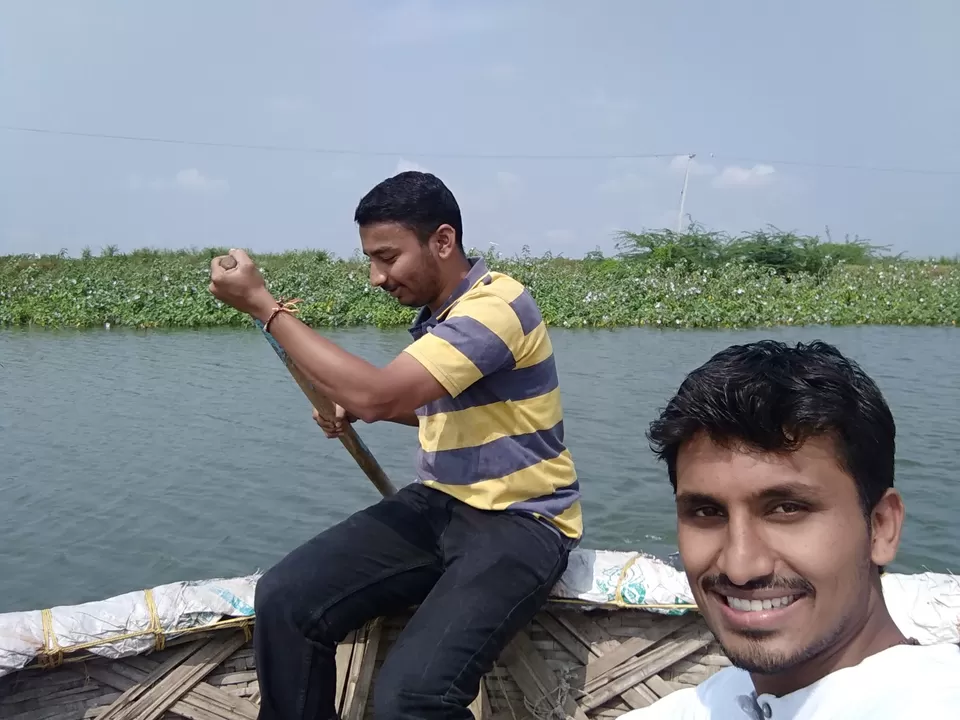 The location is such that, the middle of the river divides both Karnataka n Andhra states....Luckily the island is on the Karnataka side of the river....The island is just 50 to 80m wide but length-wise its in kilometers....
There is nothing else on the island except for the Shiva temple where Narada Muni did his penace and one temple dedicated to Sri Channabasava Shivayogi...our resource person Rangappajja shared some info about annual gathering which takes place on the occasion of Maha-Shivaraatri where large no. of people gather in the island n seek the blessings of Lord Shiva and many boats will b at service at that point of time...
There are many birds and nests along the Riverside which are very delightful to watch from teppa....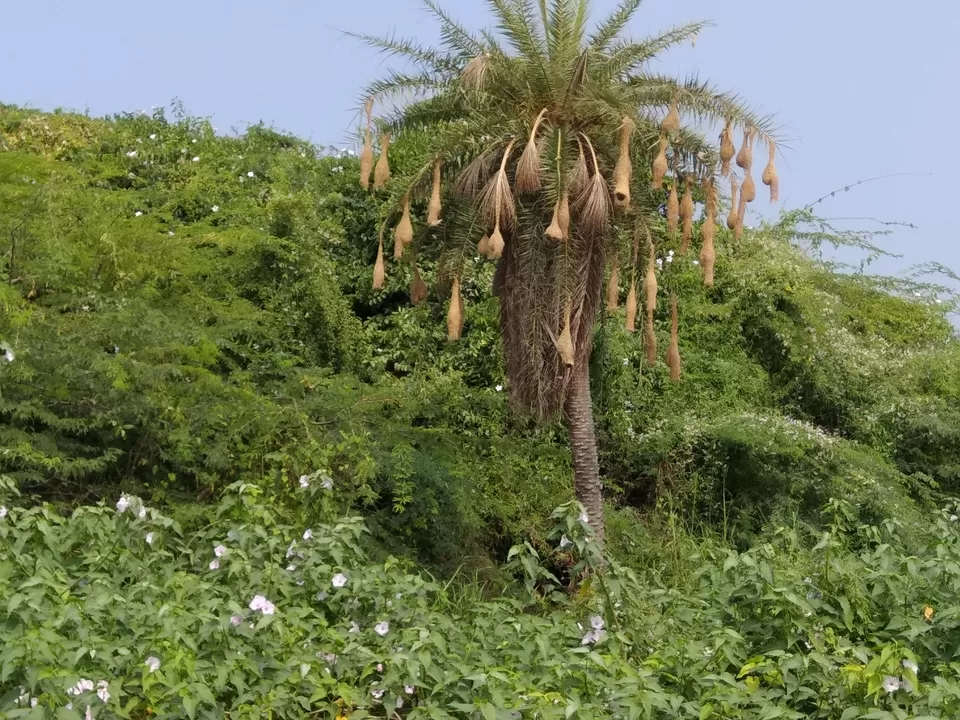 After reaching the island, we took the blessings of Lord Shiva and Sri Channabasava Shivayogi.....enjoyed the place for some half an hour and rowed back to starting point....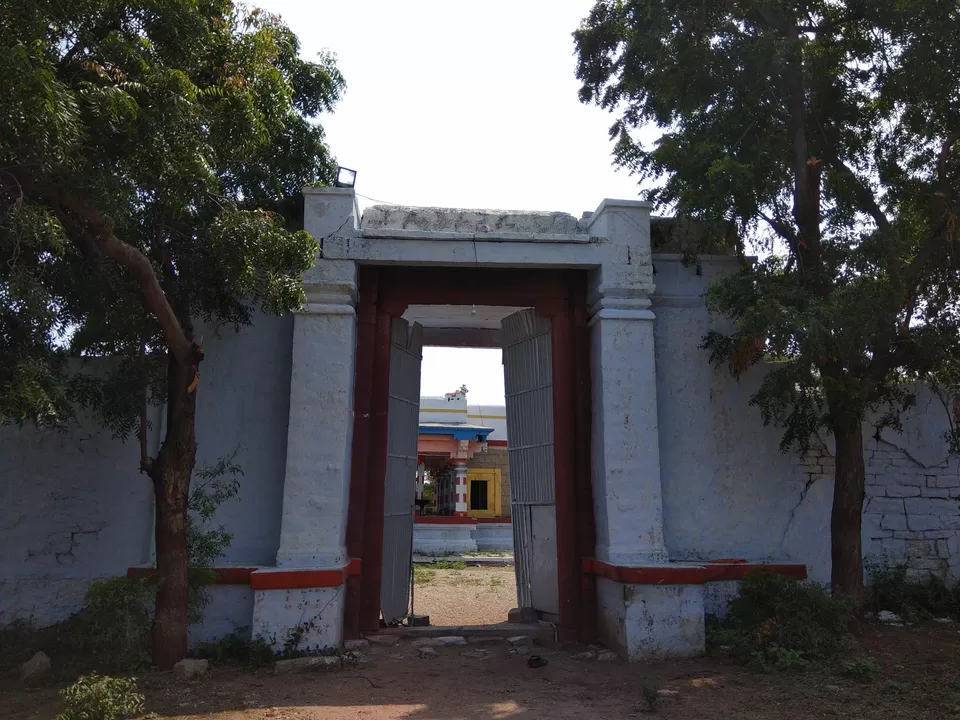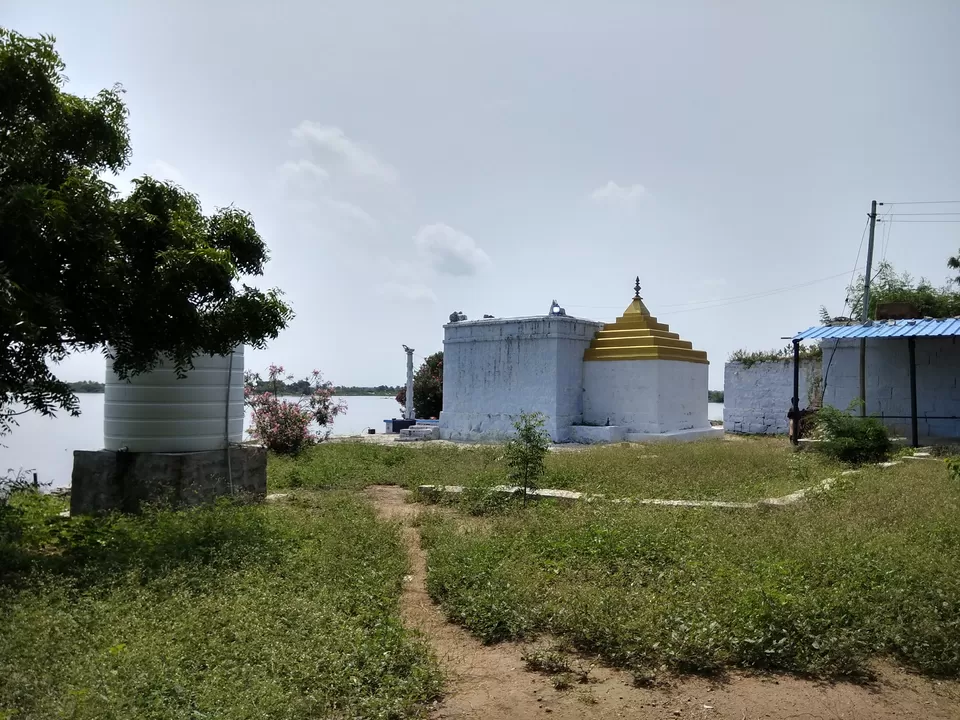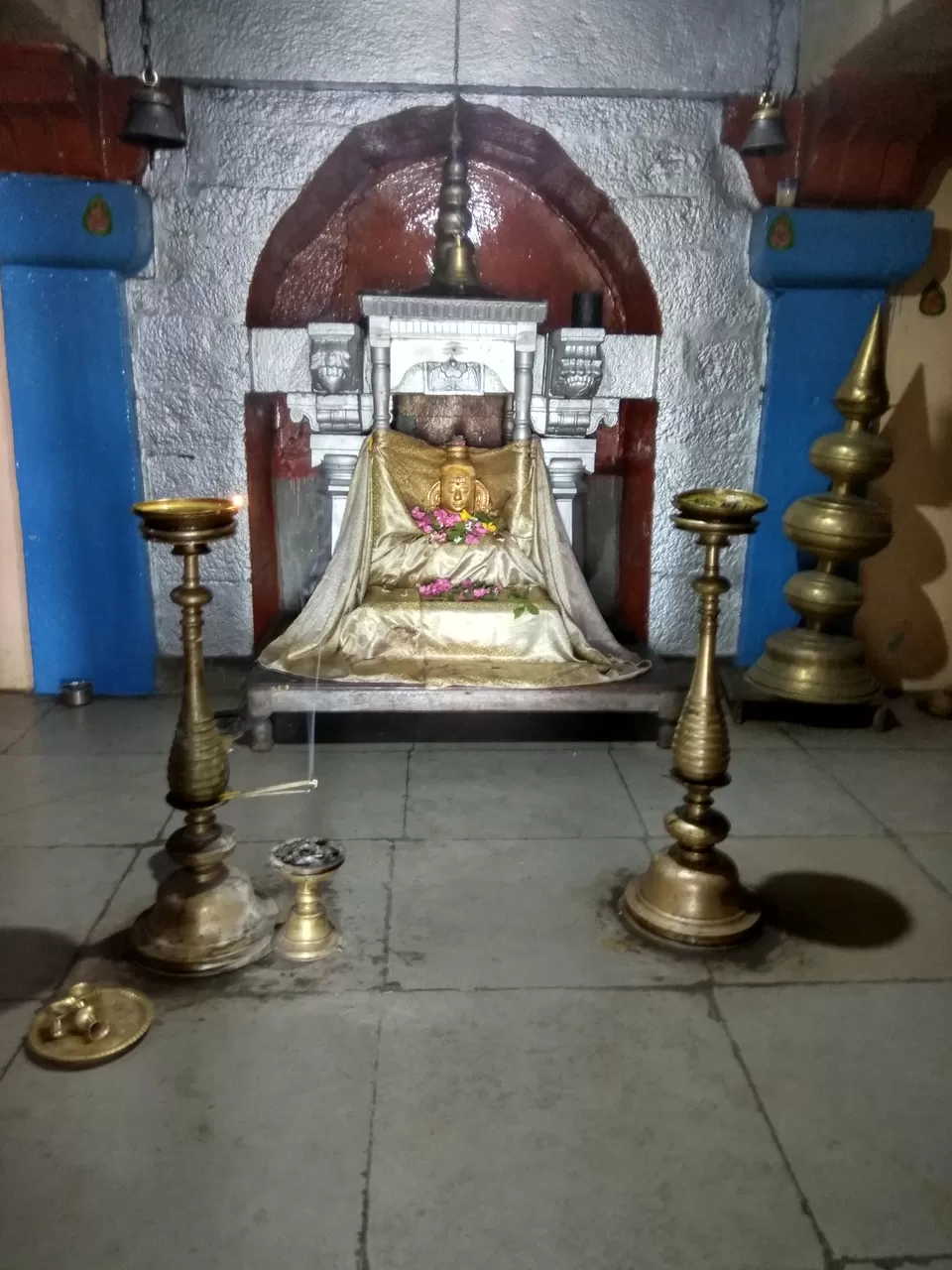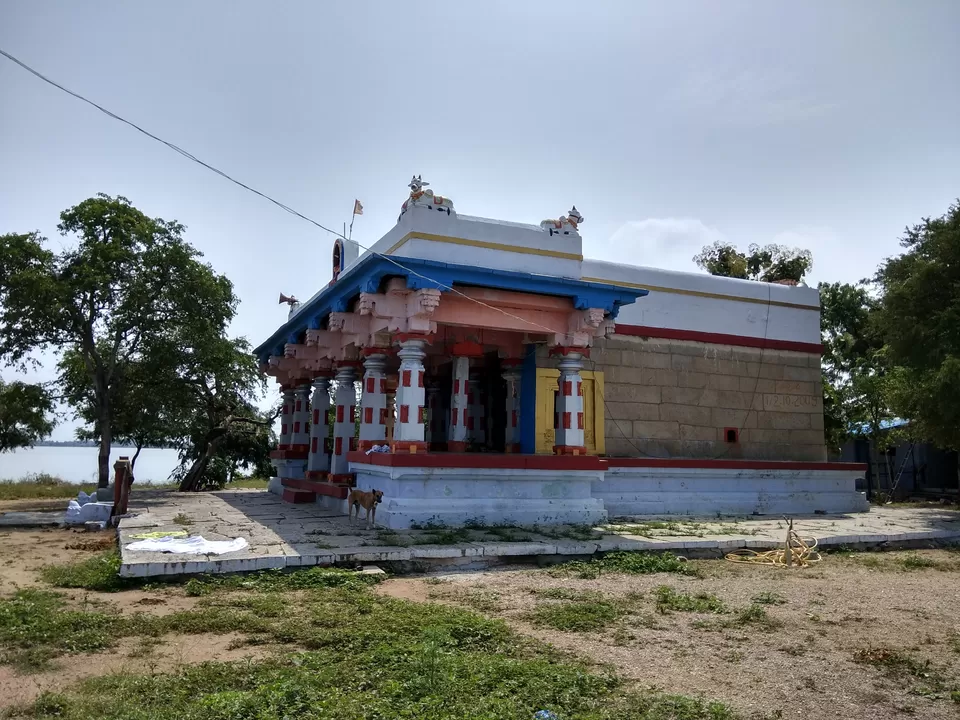 While rowing to the island, we were going with the flow but while returning we were rowing opposite to the flow, so it took us double the time to reach our starting point....Though we didn't dive in the river to take bath, it was a sun-bath from scorching sun overhead. After reaching the start point, washed our faces on the riverbank to heal ourselves from the hot mid-noon sun....
We thanked Lord Shiva for keeping us safe during the journey through the river which has enormous crocodiles....but more than that, we thanked Rangappajja for guiding us to n fro to the island, giving some insights about the river (though scary ones) and most importantly rowing tirelessly.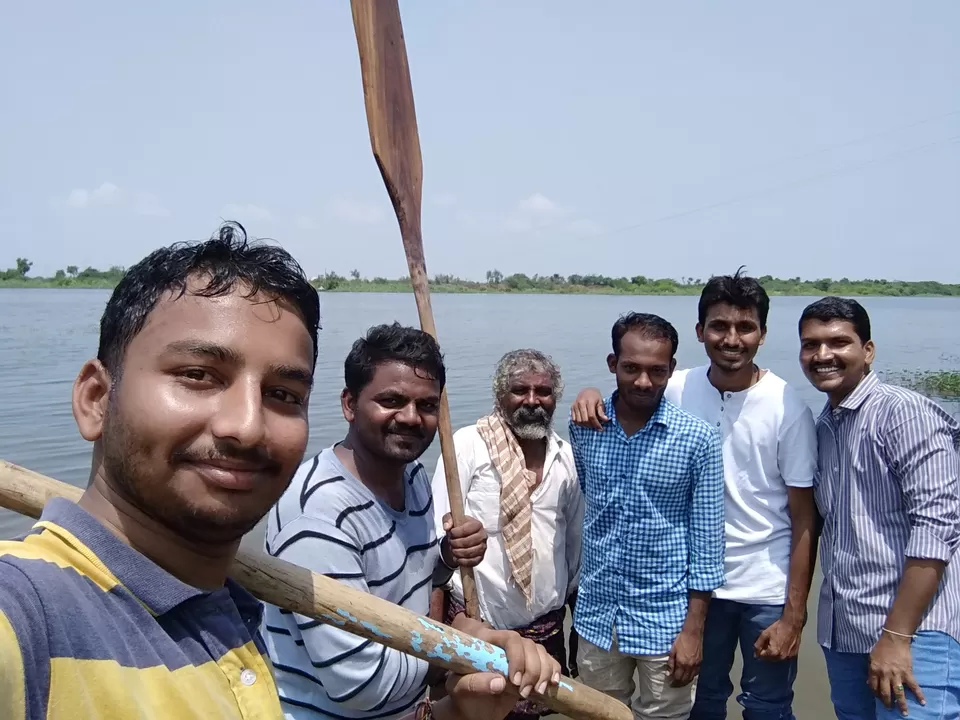 we returned back to Raichur by 1:30 PM....n that's the end of this small adventure into the river of crocodiles...
Safety is important at these kind of places which is very much lacking...Hope Karnataka Govt. takes this place into consideration n develop it into a tourist spot in near future and if possible establish a crocodile park, which indirectly helps the villagers to earn some jobs and money along with some urban exposure and good infrastructure....
I would like to dedicate this story to my friend Naveen Bhat's new-born baby as she is born on Tourism Day ie; 27th Spetember 2018 - a day to be remembered now onwards...
Visit once if you are staying near to Raichur.
Distance from Raichur - 35km
Preferred mode of travel - Own vehicle (by car or 2W)
Hope you enjoyed reading,
Thank You - Basavaraj Akki.