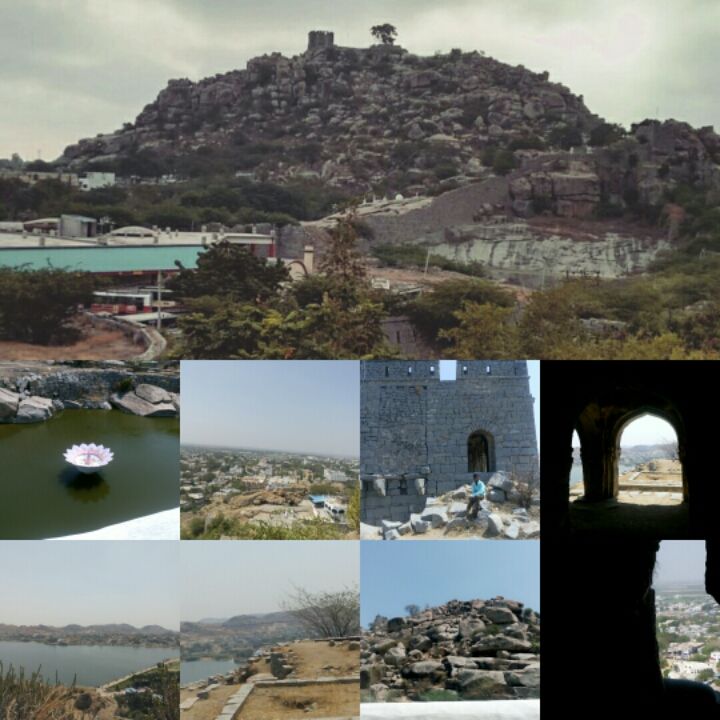 Listening to the chuk chuk of train for 10hrs from Bangalore stopped at Manchester of cotton city "Raichur". Was welcomed by the heat and a pretty smile from my friend who resides there. On the way from railway station to her house I could see statues of poets erected and Rocks and hills . Freshened up had a hearty breakfast and started my exploring from government college and its hospital ; Okay don't get any ideas my freind who is a medical student had class so I was left with option of waiting or checking out hospital ,I choose latter.  Next stop  
MARKET  
why?, to see pathar (rock) hathi (elephant)and her babies , history states that there was a tunnel below it that leads to Hampi which is not closed.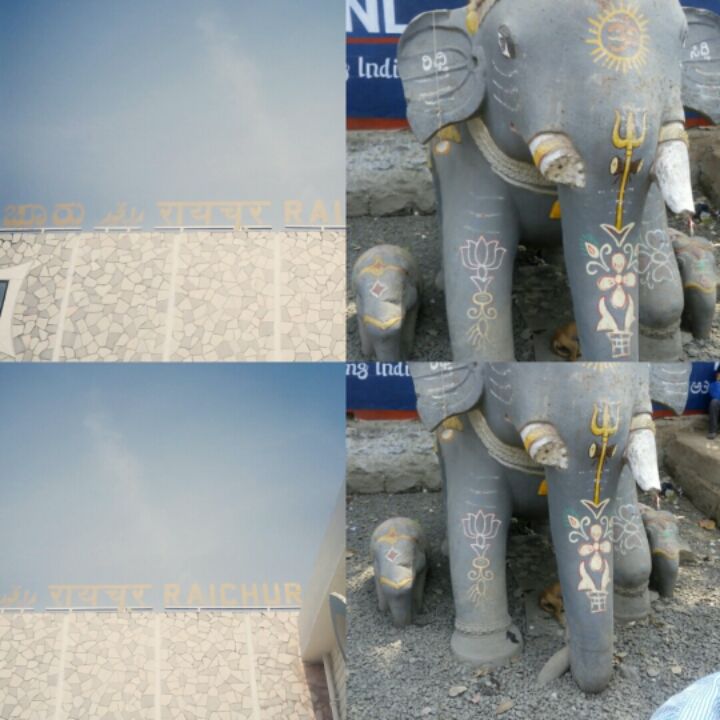 Raichur fort was closed so we rode towards rock hills on which lies Darga of five sisters and a brother and of course one can watch the entire Raichur. Huffing and puffing in the sun following a sure footed local boy reached the top and felt it was worth the energy spent.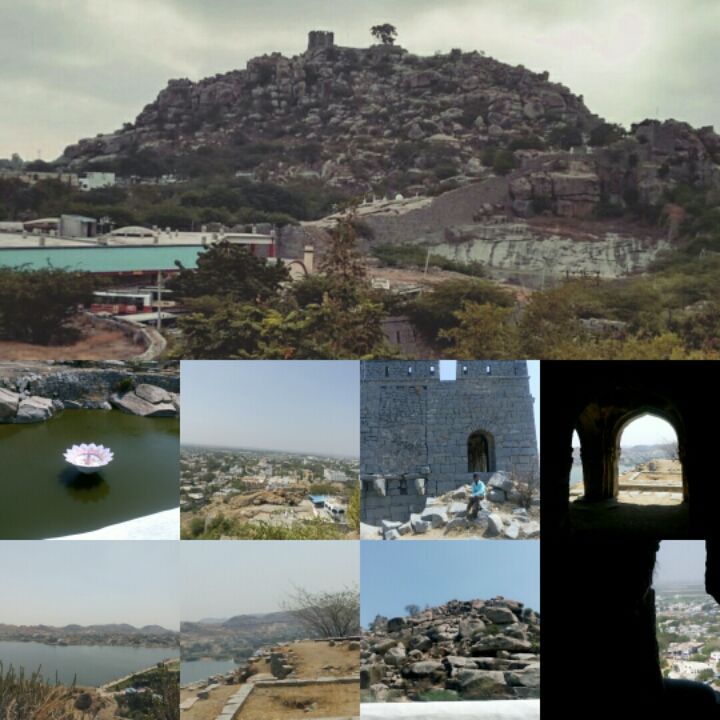 after resting in the cold Dome which stands adjacent to the darga walked down the hills lemme tell you something there s a darga on the foot of the hill as we as on the top.
Next stop  NANDISHWARA Temple next to  AAM LAKE( mango lake  )  there s rock which acts a ceiling for the shiv temple looks exactly like a BULL  and its nature made not man made, the place also has a Nav Graham , a Gudi for ganesha ,a temple for Said Baba all in all many gods gathered together :)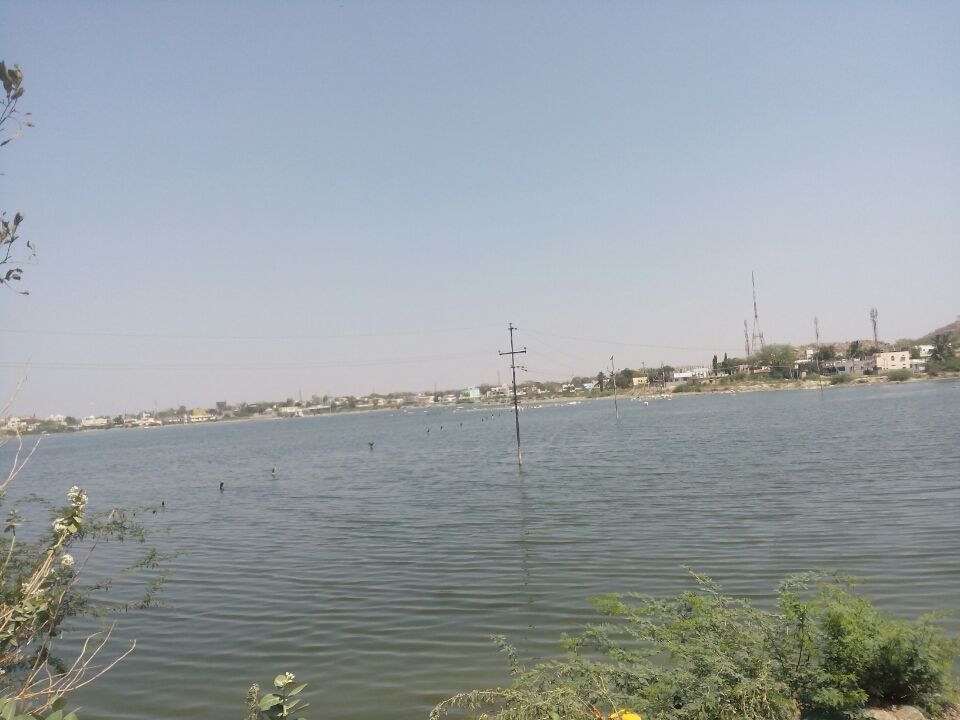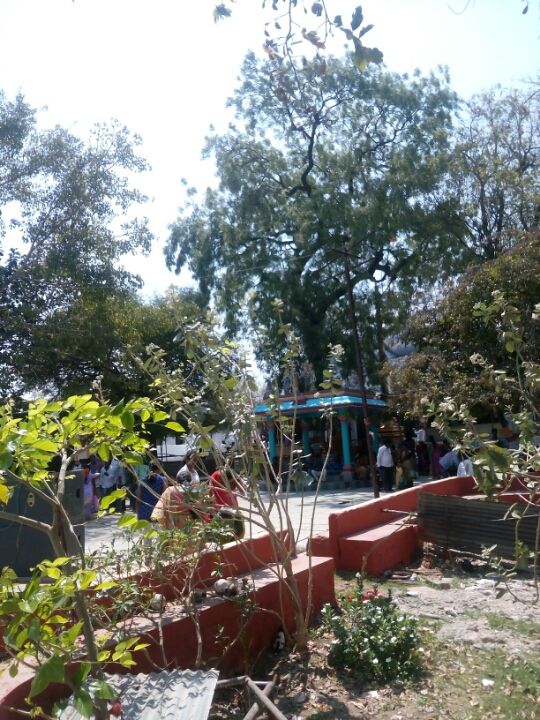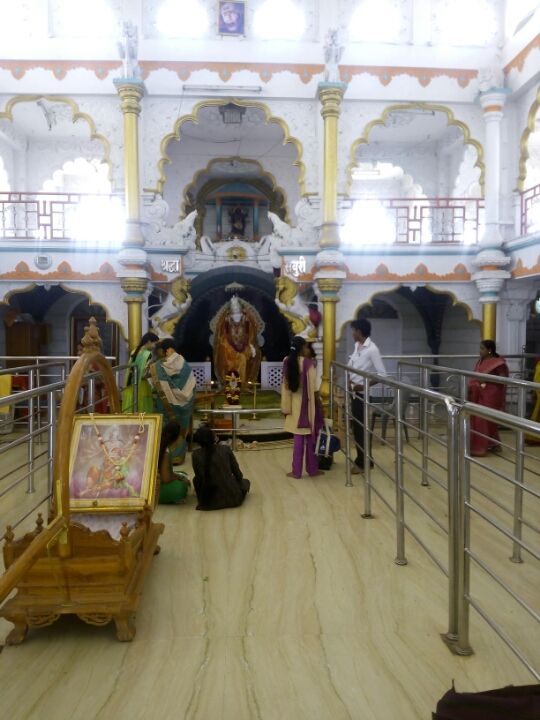 After feeling the divinity of places , we rode to brewberry to have cold coffee after which rode back home rested until 5:00 PM and visited the raichur fort which isn't maintained well one can just walk one stretch and complete the fort explore normally I have noticed locals either sitting there n relaxing or going for a evening stroll and beware loads of mosquitoes around ;) . we went zooming all round the city Raichur has a huge thermal power plant it looks like it touches the sky . after having eye full went home slept like a baby as we had a train booked to get us back to Bengaluru.
P.S: My Take
Climbing the hill is worth it , trust me when I say it coz I am the one with a injured leg 

Travelling  via day train BAD IDEA  

Train travelas two states Karnataka and AP roaming phone charges apply 
Travel by train is better than bus and less expensive I.e- ticket for two max 800
Will I visit Raichur again ? Of course people are kind and I still did not visit HATTI gold mine ;)