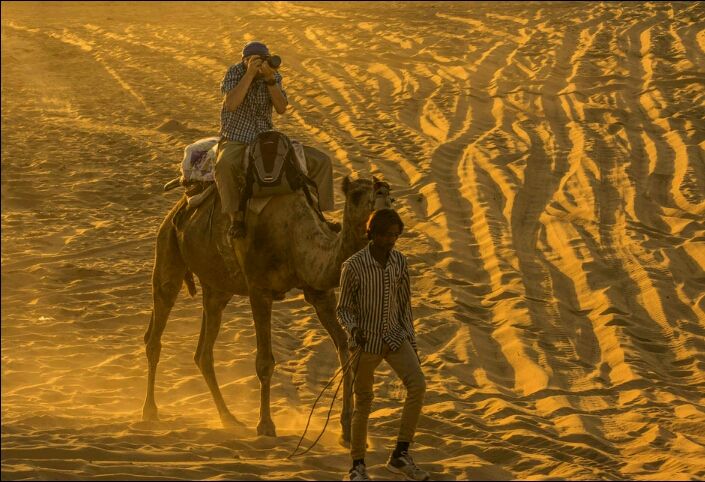 Continued from Part 1
Streets of Pushkar
There is nothing like a walk on the street to experience the mood, culture and lifestyle of a place. And Pushkar is a town which is best seen on foot. The colorful little shops and cafes look fascinating against the backdrop of old buildings decorated with street art.
One of the major attraction here is the bazaar. Pushkar bazaar offers a variety of items. The items mostly seen here are Rajasthani costumes and puppets, embroider fabrics, souvenirs, bangles and beads, decorative items and accessories, curios, brass utensils, glass lamps, bags, belts etc. Most of these items are brought from tribal areas and are handmade.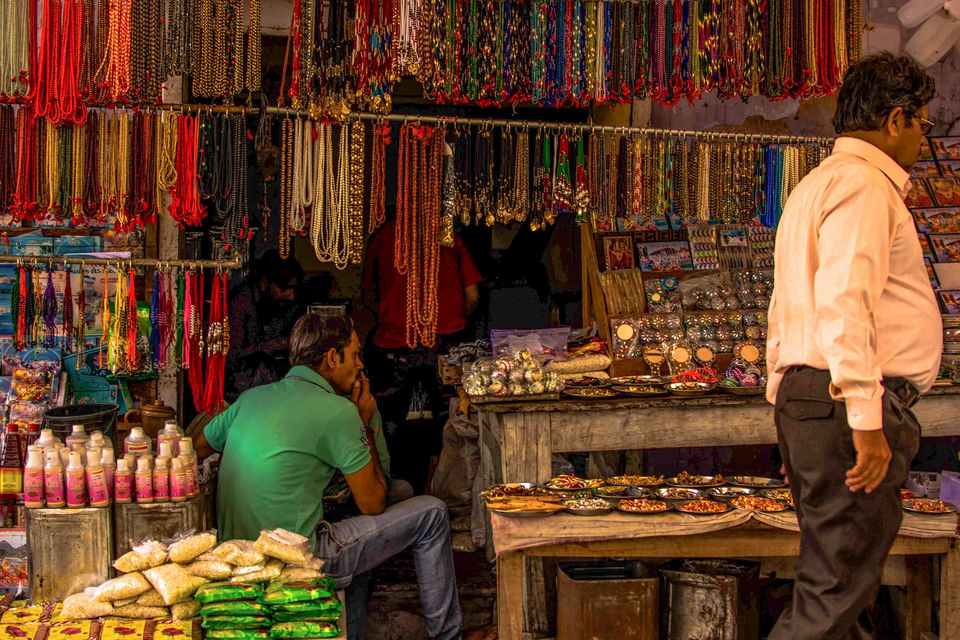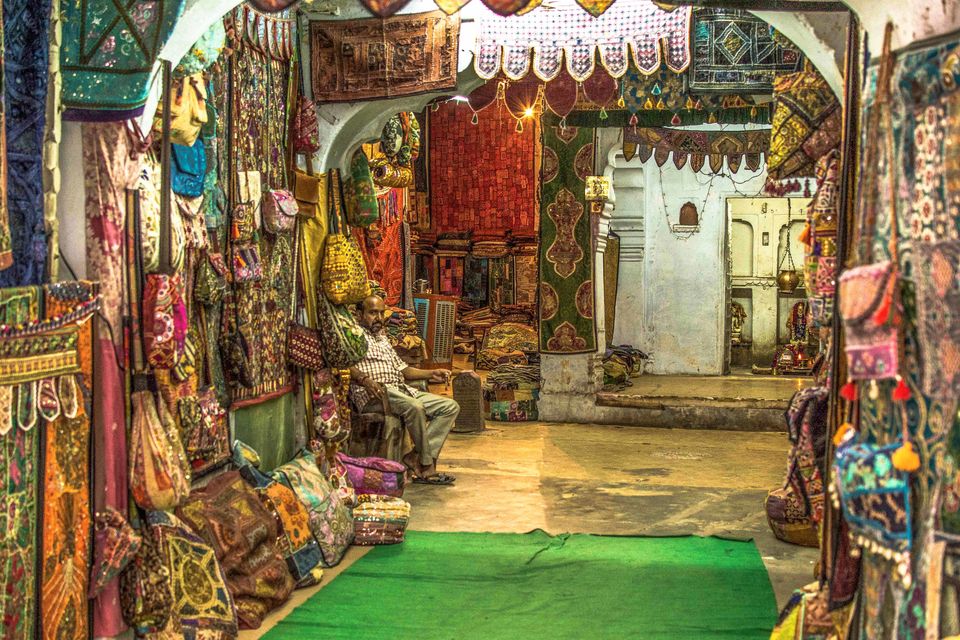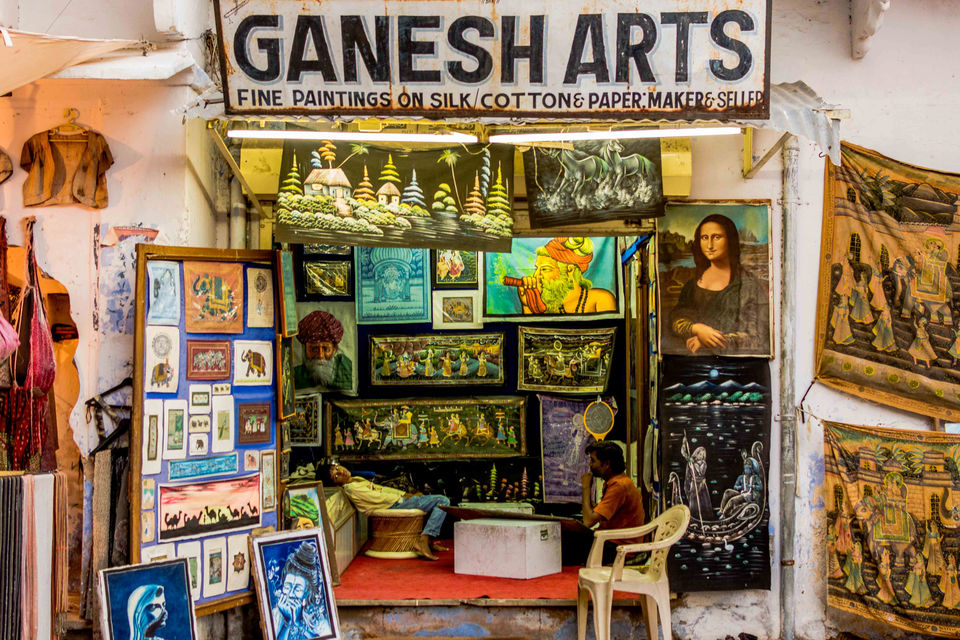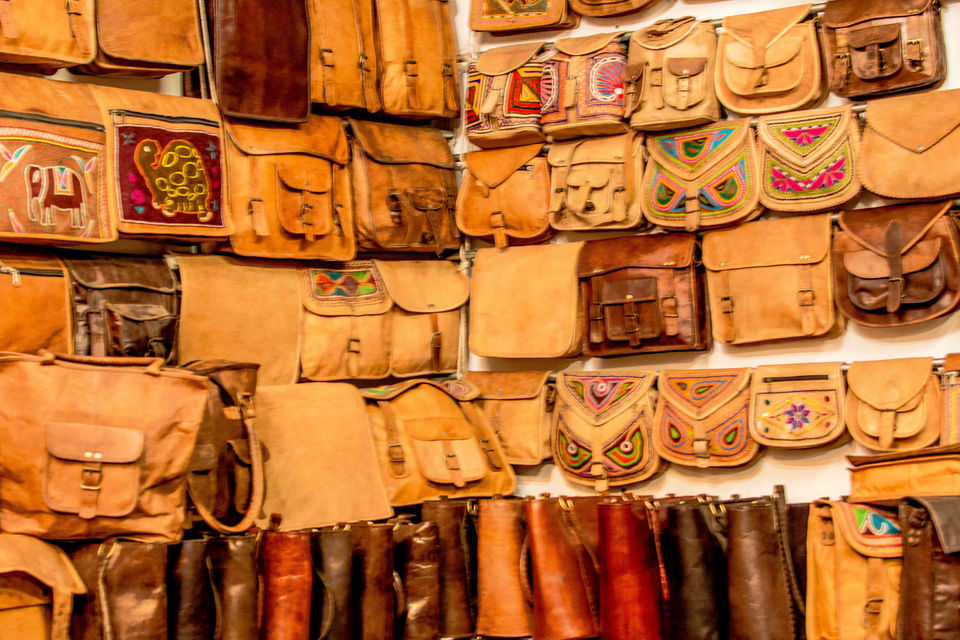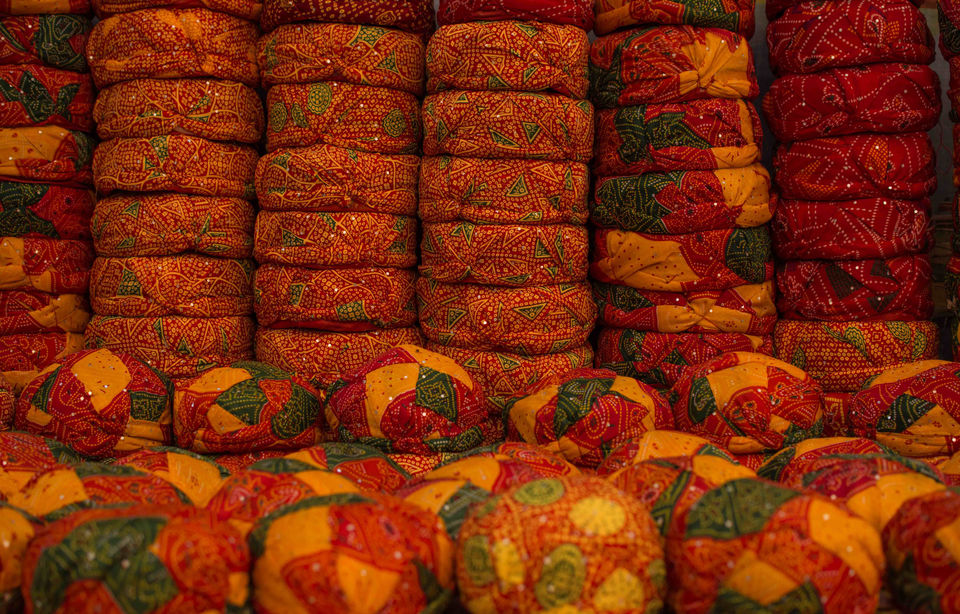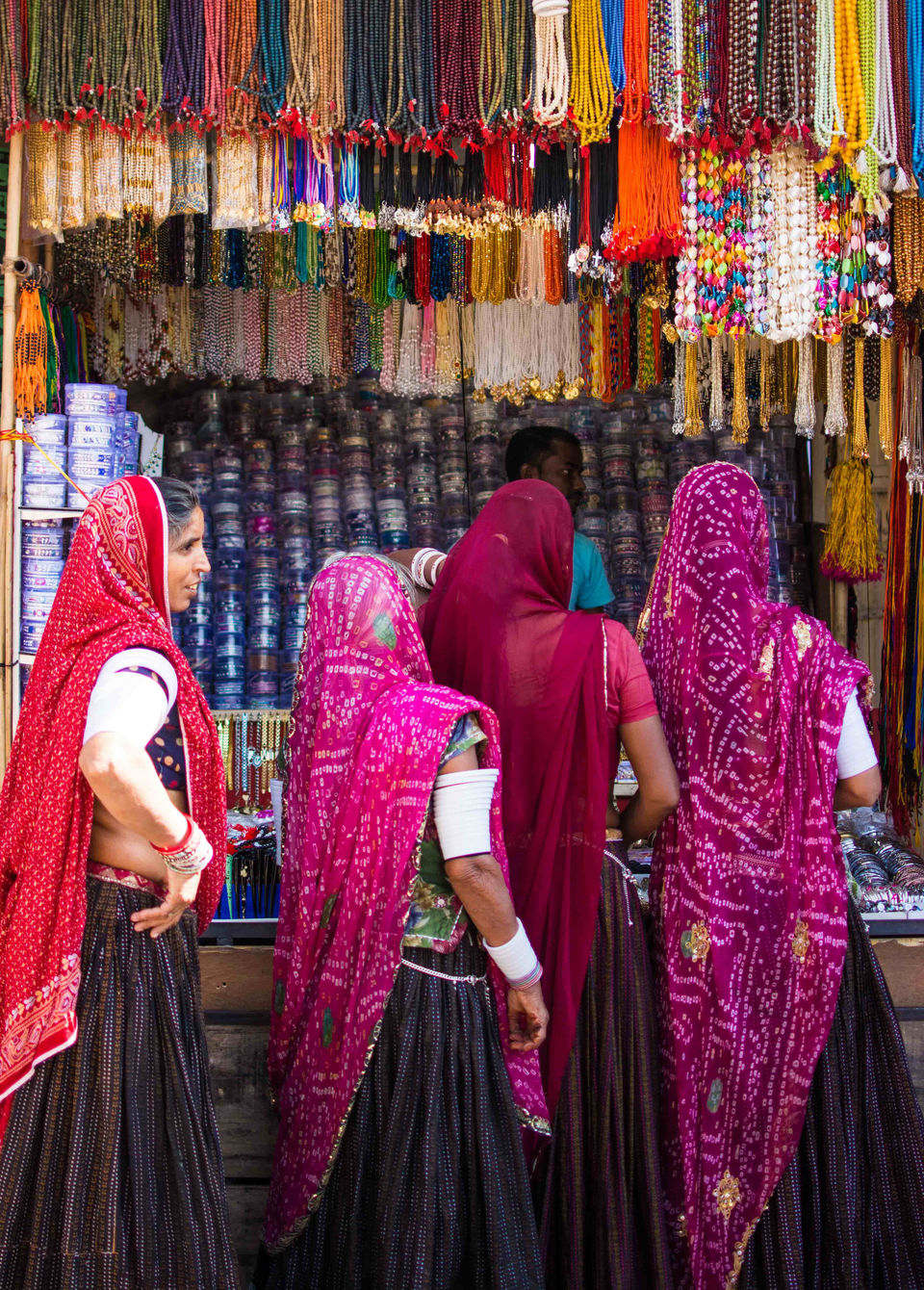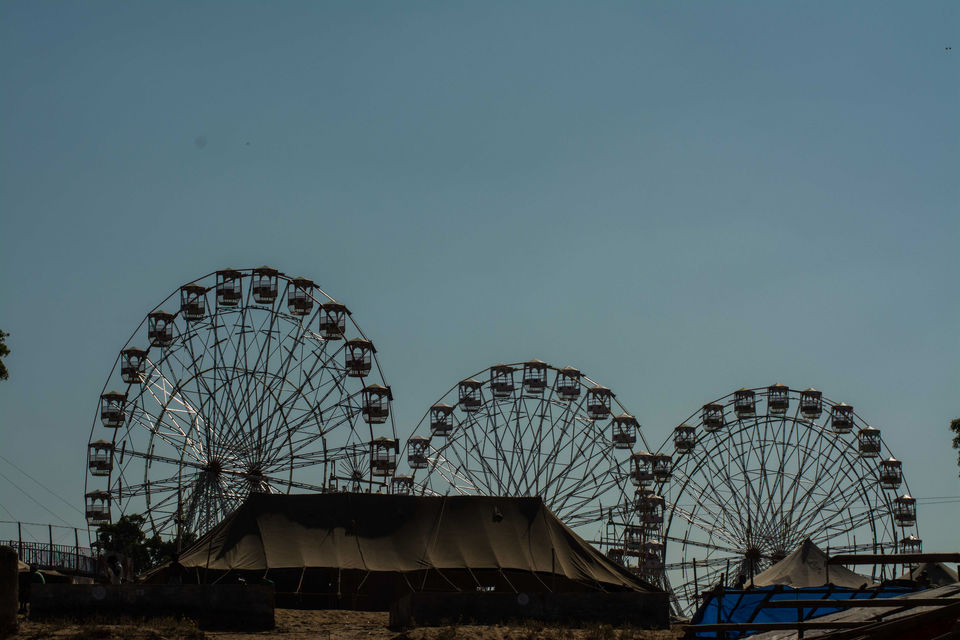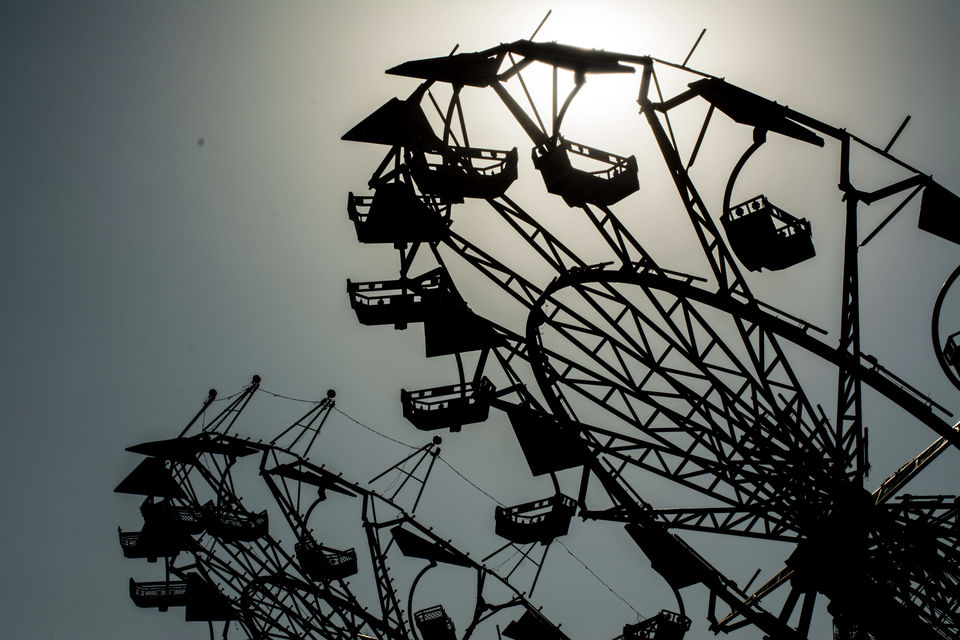 Pushkar Lake and the 52 Ghats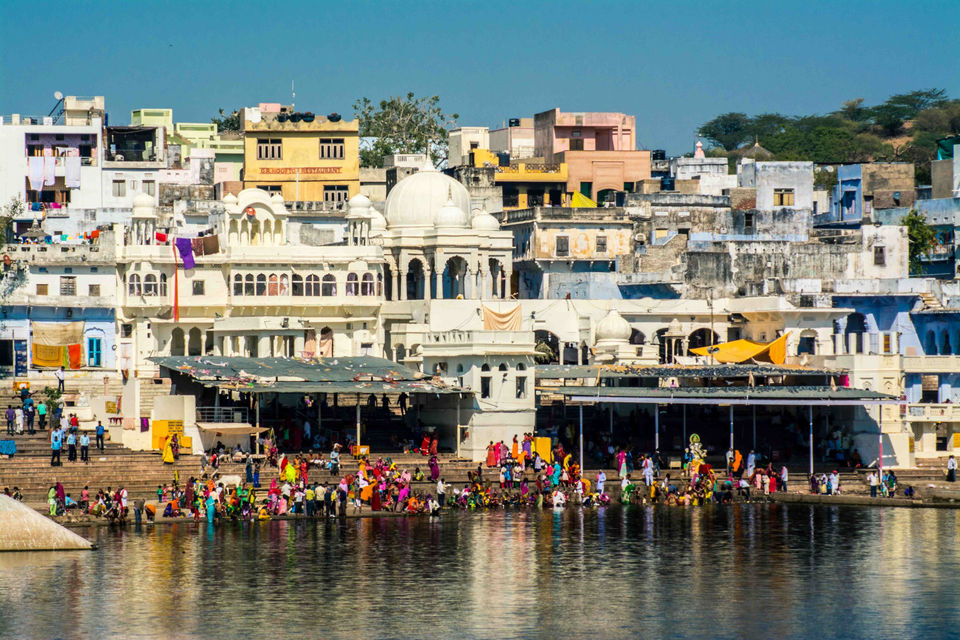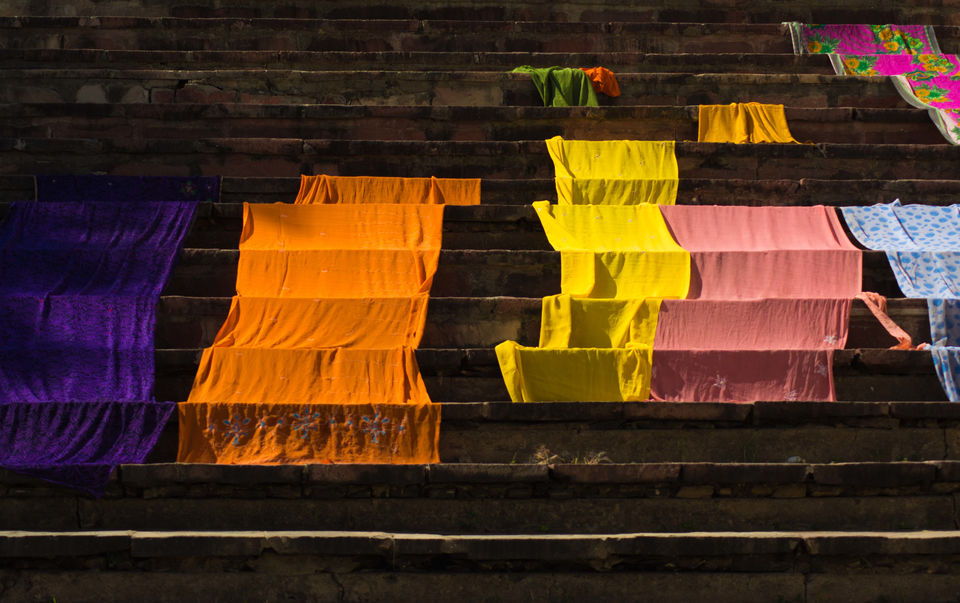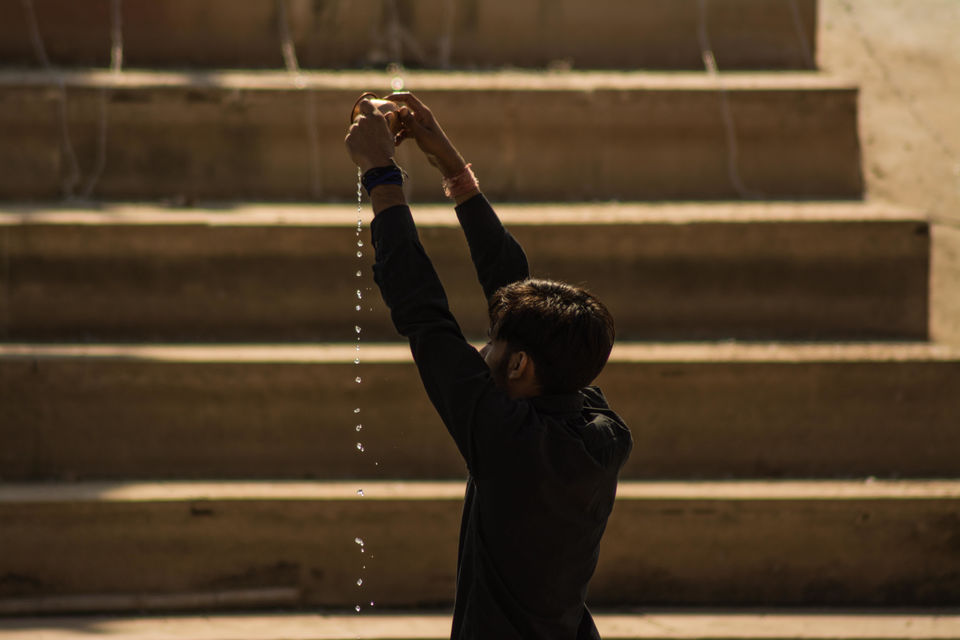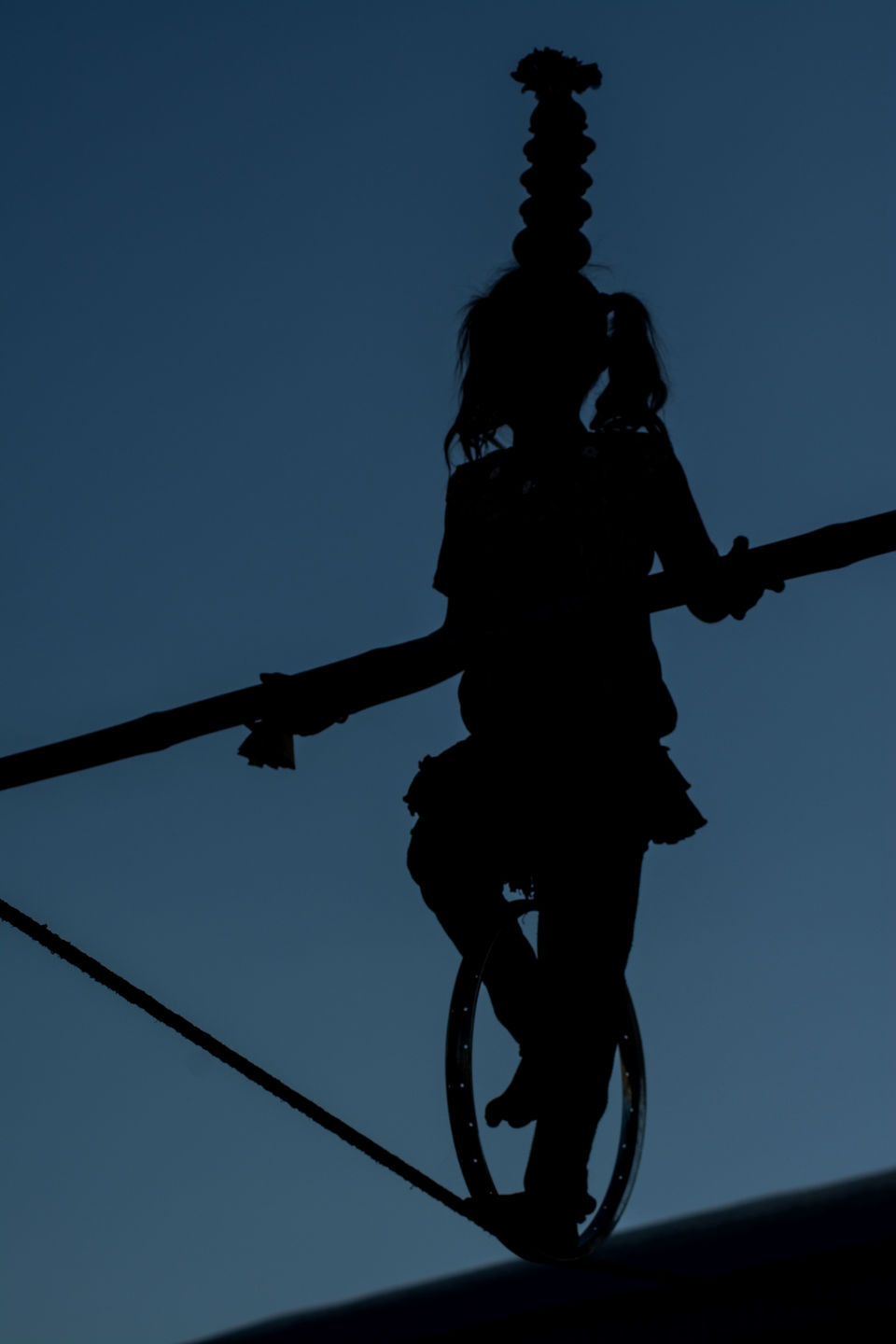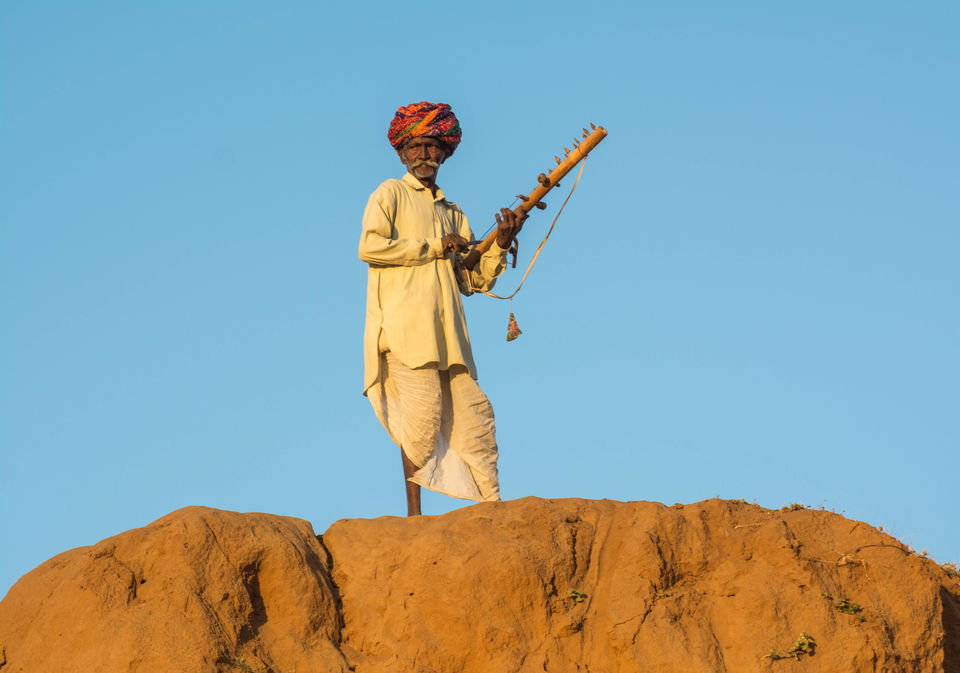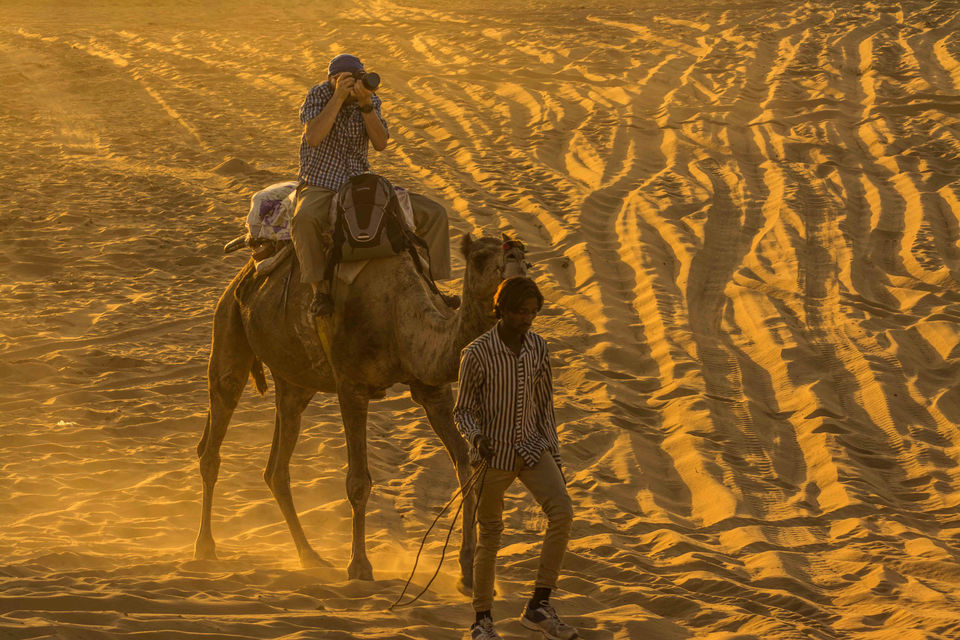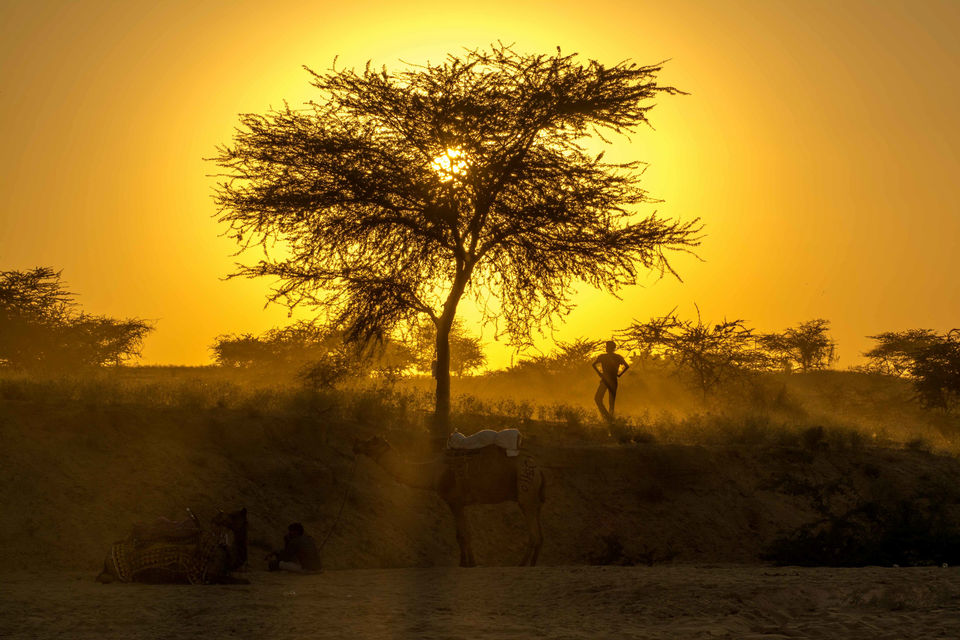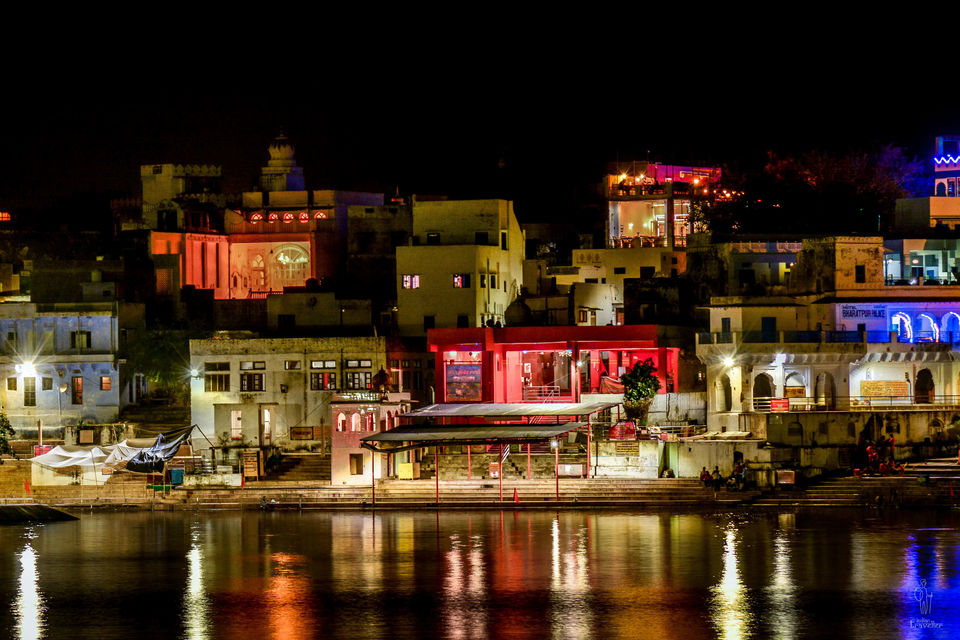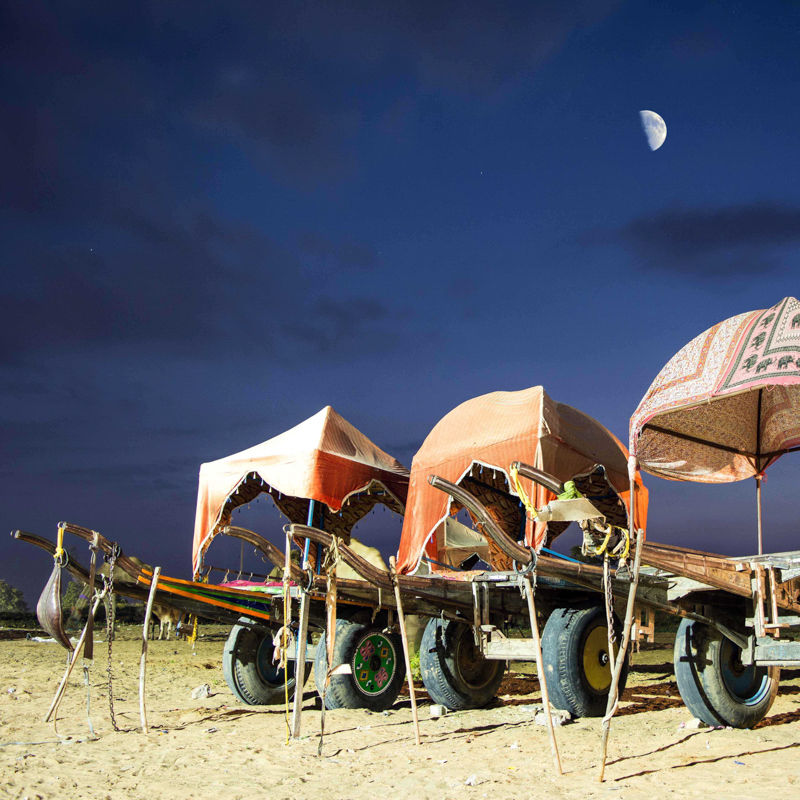 How to Reach
Flight: The closest airport is the Jaipur International Airport which has frequent flights from Delhi/Mumbai/Bangalore. From Jaipur you can take a bus to Ajmer (120 Km - 2 hours) or hire a taxi directly to Pushkar. Pushkar is 11 Km from Ajmer and is separated by the Nag Pahar (Snake Mountain).
Train: There are frequent trains from Delhi to Ajmer and Mumbai to Ajmer. You can travel to Ajmer by train and then take a local bus/taxi. From Delhi it will take you 6-7 hours to reach Ajmer by train.
Bus: Overnight buses from Delhi is the best option to reach Jaipur first and then travel to Pushkar via Ajmer. You can stop in Ajmer and visit the world famous Sufi saint Khawaja Mohiuddin Chishti's Dargah. Overnight buses from Jaisalmer, Jodhpur and Bikaner to Ajmer are also available.
Where to Stay
If you are traveling on budget or are backpacking, there are many guest houses spread around the city ranging from 200 Rs per day to 1000 Rs day. Do check out the reviews of the places you book. Zostel, the backpackers' hostel is one good place to stay in Pushkar. There are a few guest houses around the Ghats as well, where you get to live around the locals and experience their life and routine.
In case you are traveling with family, there are a few good resorts with all luxury facilities. They have their own tour plans and events to keep you busy on your trip.
I personally prefer Airbnb and Couchsurfing while on my travels and if you have planned your tripped well in advance, you should do the same.
What to Do
- Pre-Sunrise hike to Savitri temple to have an amazing view of sunrise with the Aravali range.
- Pre-Sunrise visit to the camel herders' camps in case you are visiting during Camel Fair.
- A camel ride towards the desert side during sunrise and sunset to get the best landscape views.
- Shopping in the Bazaar. Buy handmade bags, leather accessories, silver Jewellery and local items.
- Eat local food. Dal Baati Churma, Ker Sangri, Gatta along with masale wala Butter milk.
- The other thing that is abundantly available in Pushkar is Hash or Bhang! You can ask for 'special lassi or coffee' – Try the road side cafes in the main market if you want to get some high!
- Visit the Ghat during night and evenings and enjoy the calm atmosphere. Walk around the lake.
- Take your camera and walk around the city during the sunset time. You will get the best shots when the herders take the camels back to their villages around Pushkar.
- See one of the 'Aarti' (Prayers) on the Ghat.
- Among the cafes, I have heard good reviews about Sunset Cafe and Sixth Sense. Little Italy, Out of the Blue and Sun-n-Moon are decent restaurants to visit.
Thanks for reading!
- Rishi
Instagram : @the.indian.traveller