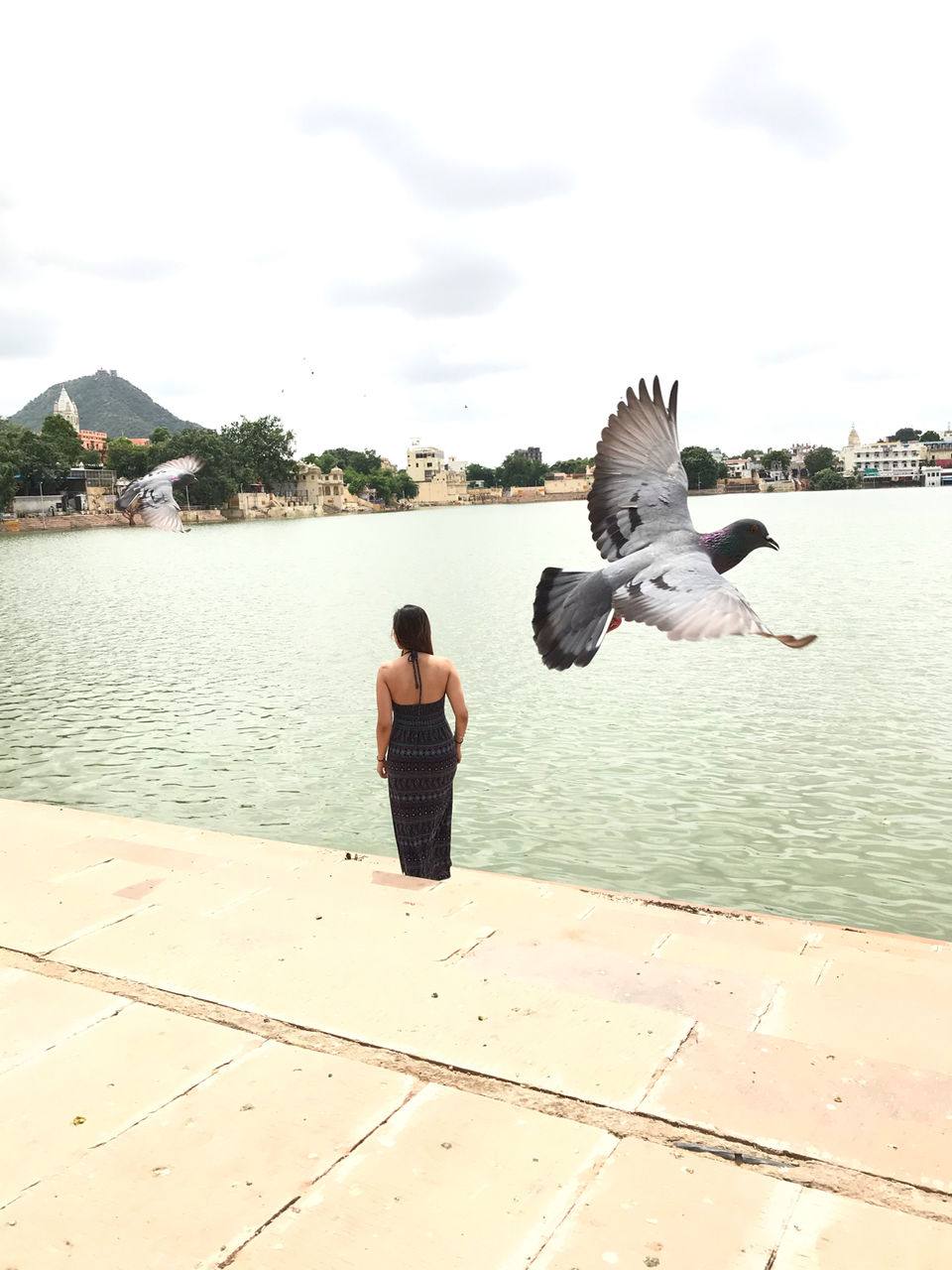 Pushkar is a small place, situated 11 km from Ajmer, in the state of Rajasthan. It is a holy place mostly visited for the sacred Pushkar Lake, the Brahma temple. Thus, though Pushkar is primarily a pilgrimage spot but is a major attraction for hippie souls to come and relax.

Best time to Visit :
While the weather and festivities in Pushkar stay alive all year long, the best time to visit the holy town is between November and March.
Distance from Jaipur to Pushkar :
- 3 h 1 min (150.7 km) via NH 48

How to Reach?
- OLA outstation or private Taxi(Good if 2-4 people are travelling together)
- via Bus
We left for Pushkar on Saturday early morning via OLA outstation cab services. It was charged around 4000/-
* I might prefer travelling via bus the next time as via OLA, we need to pay toll-taxes, which isn't included in the cab tariff and eventually the rates tend to gets high.
Where to Stay?
If you travelling with friends and want affordable but a happening place to stay, here are couple of places
- Pinnaple Express
We stayed here this time. Have to say, I will be back here again & again. It's a 5 minutes walking from Gurudwara temple and few minutes more to the centre of the market and magic lake.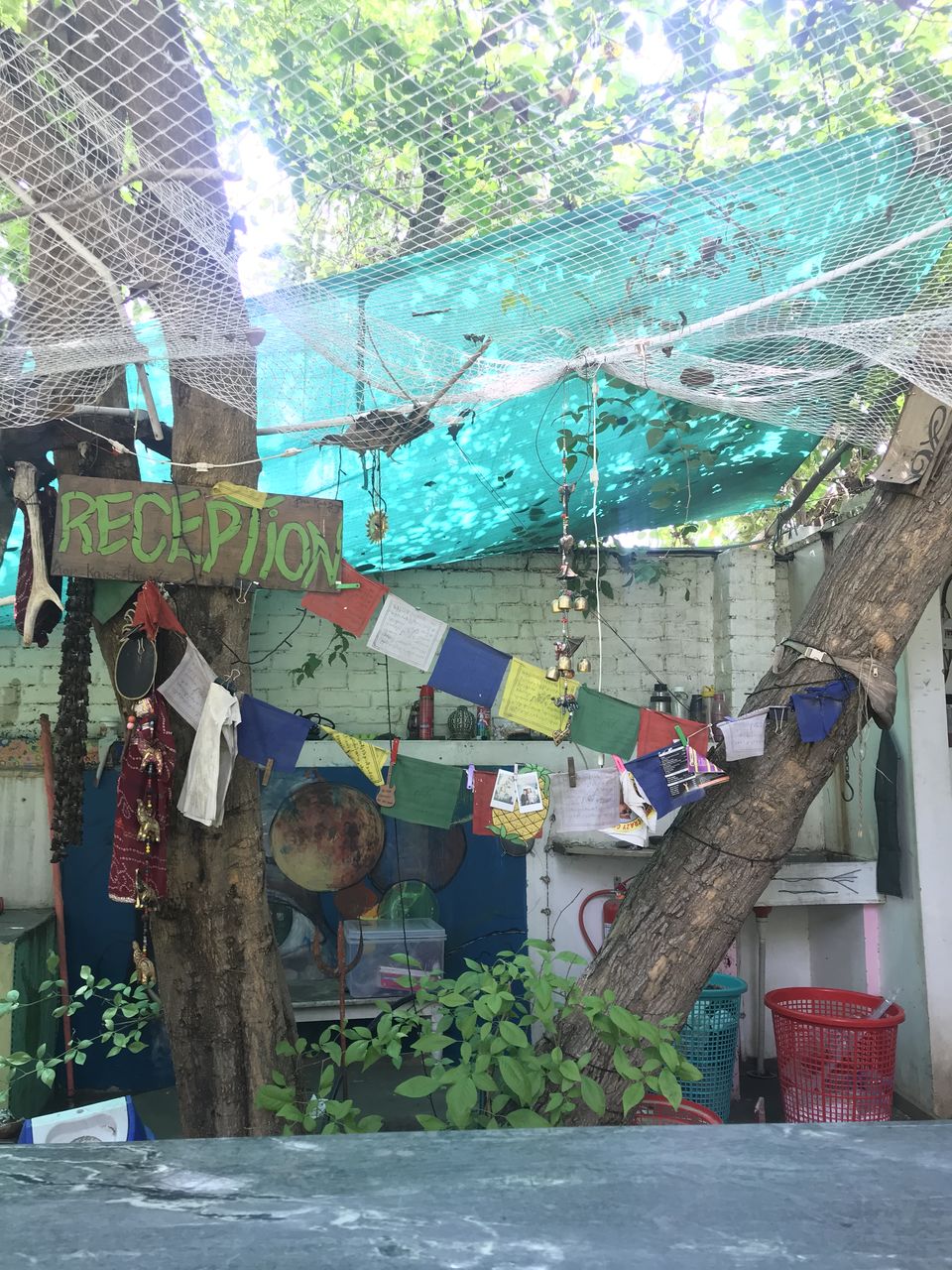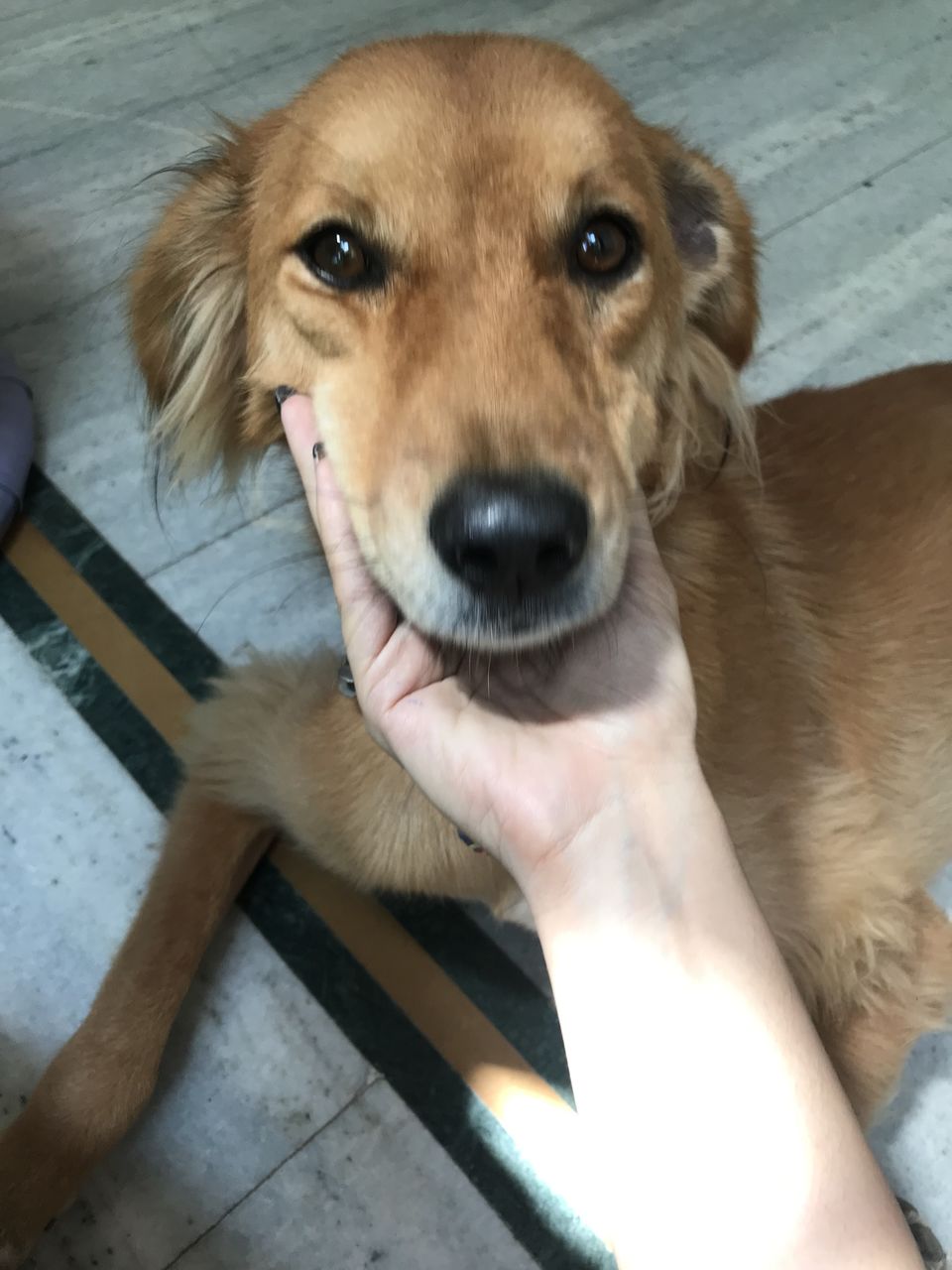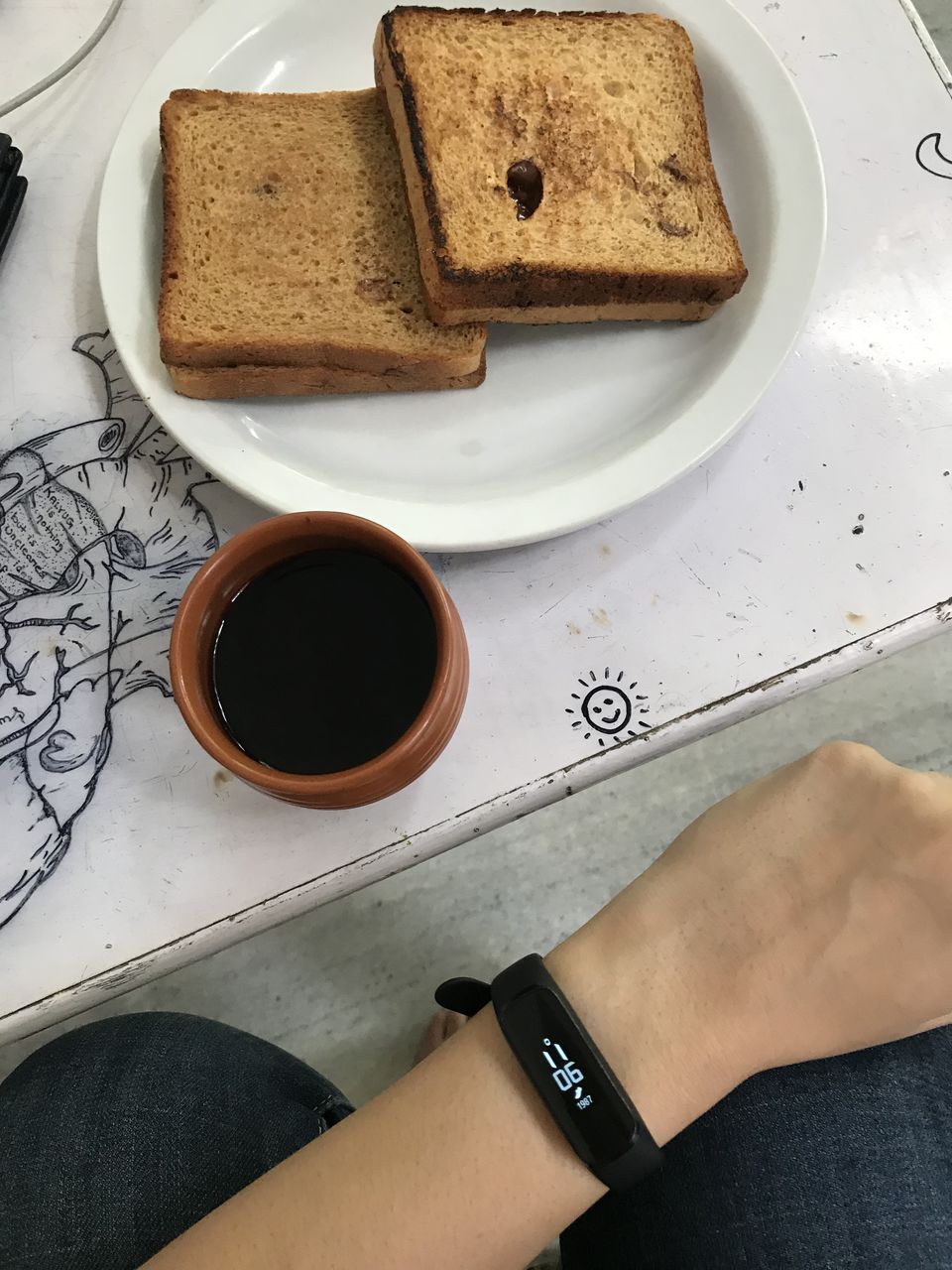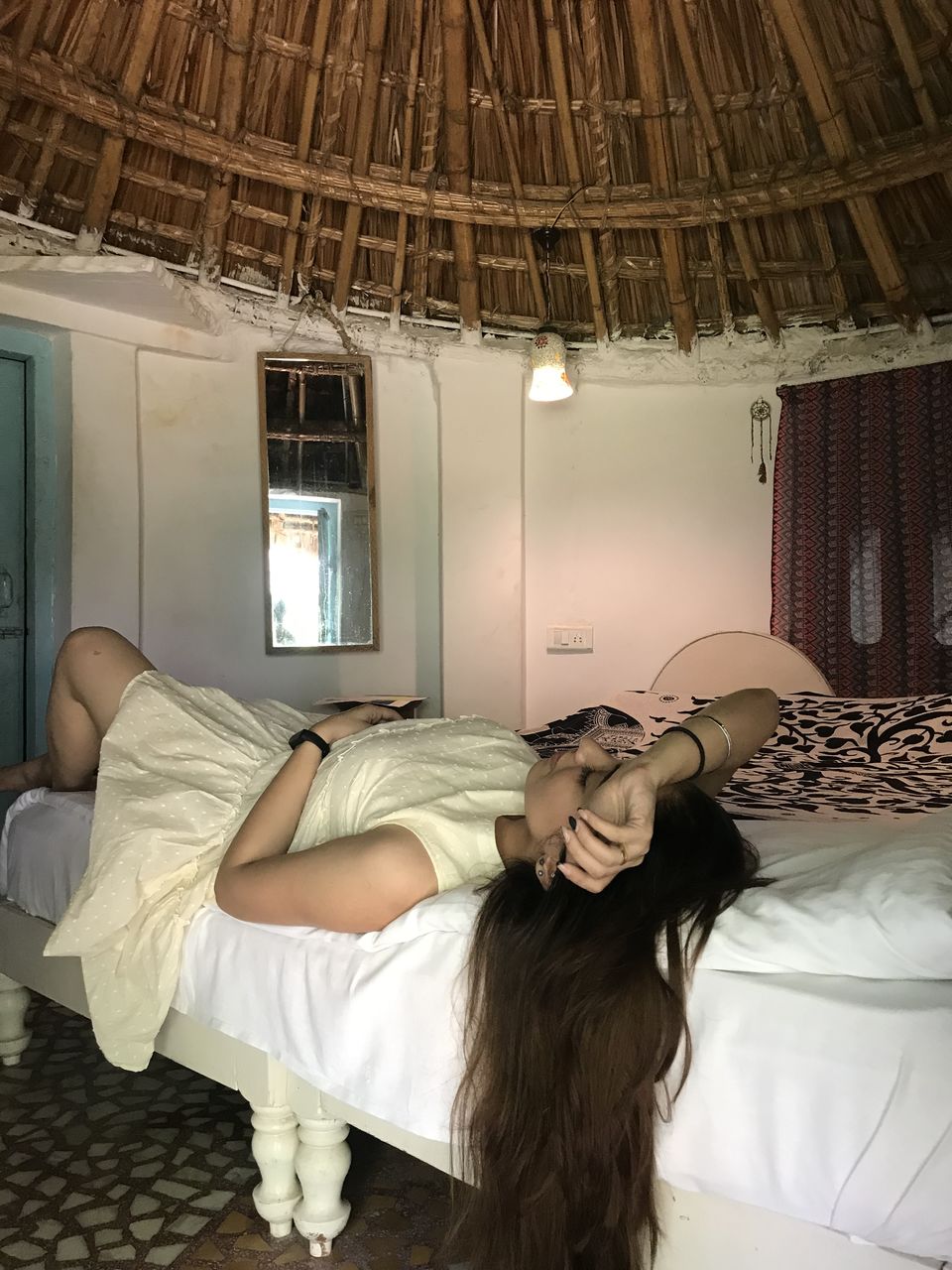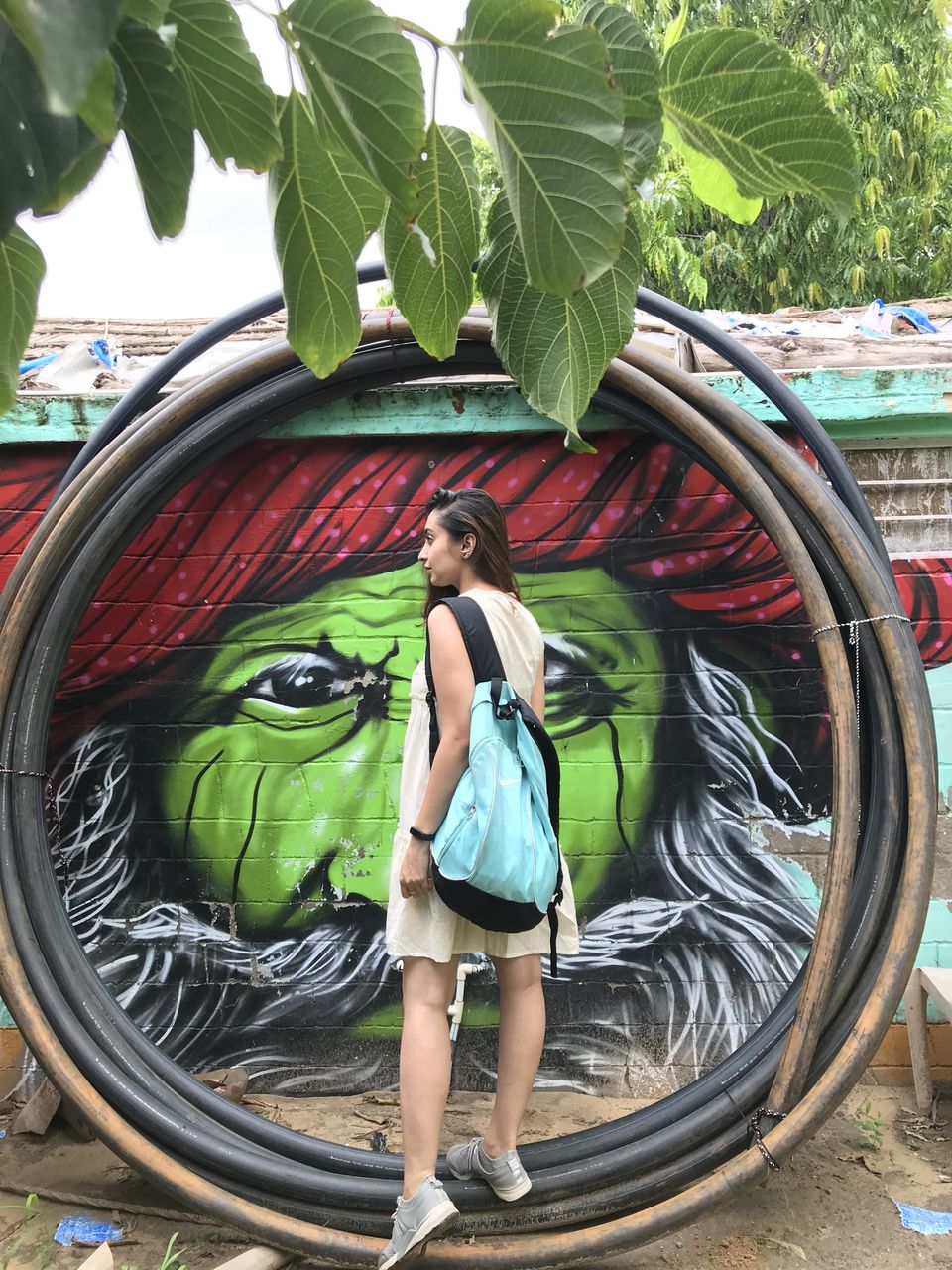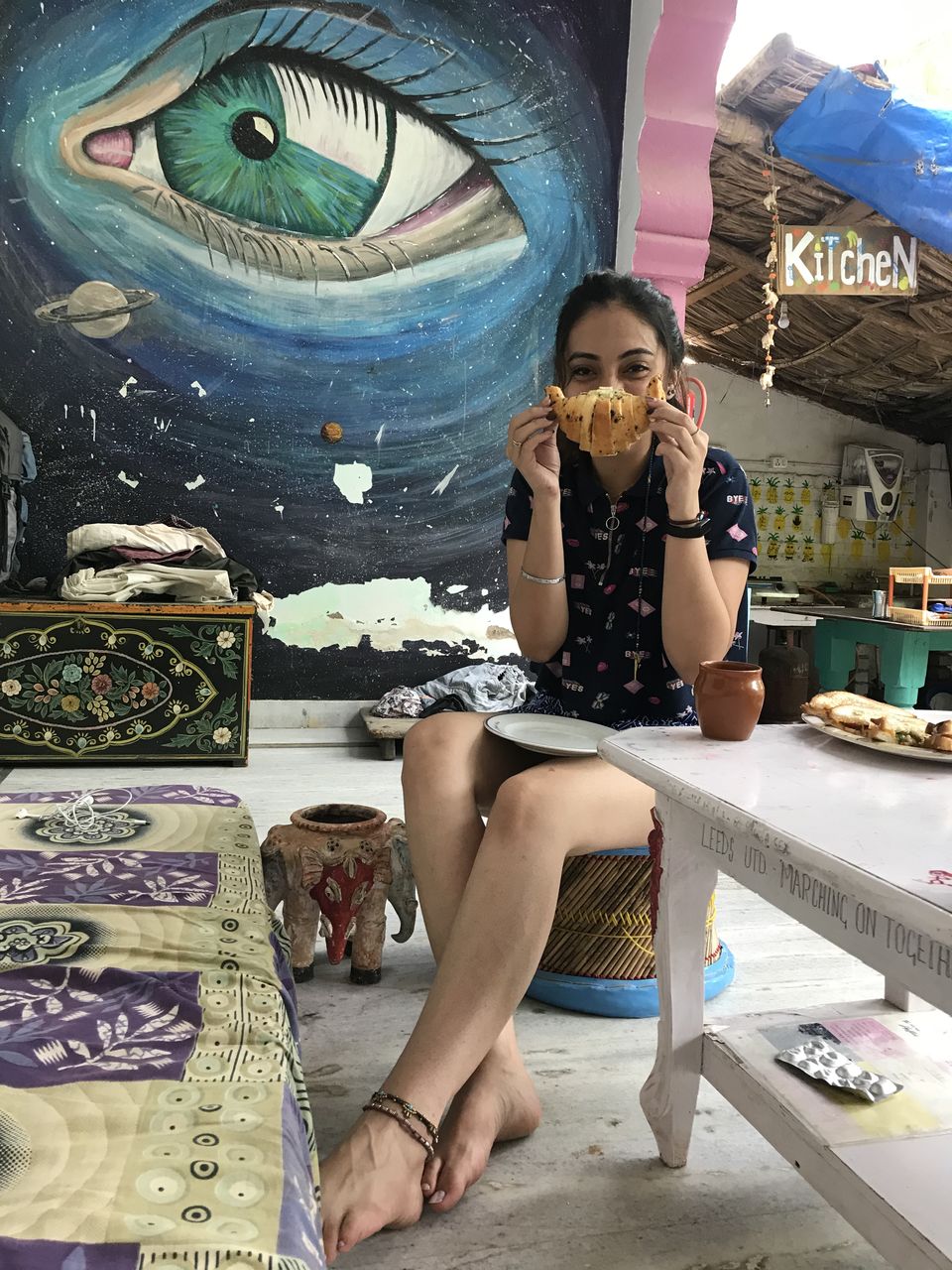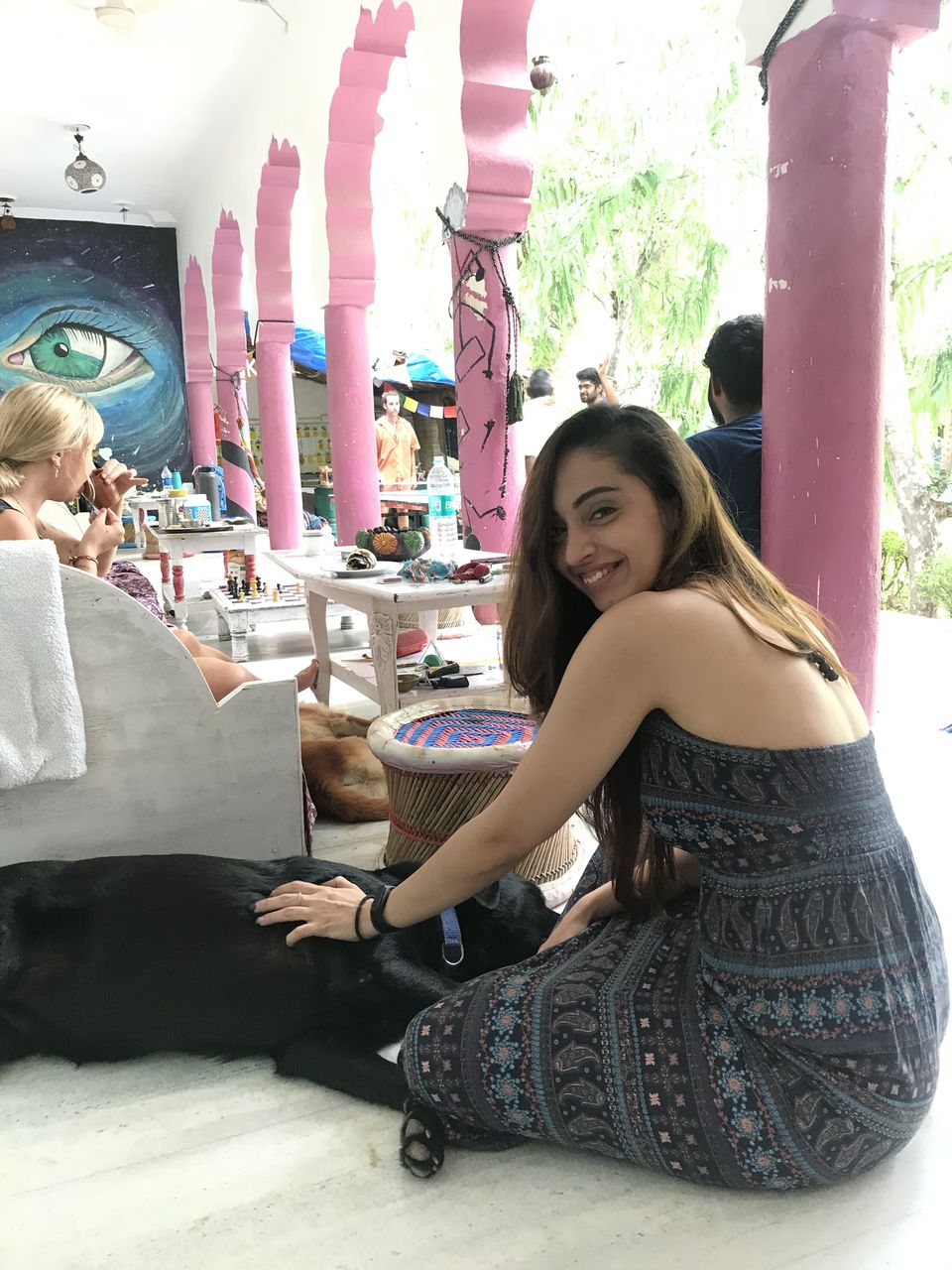 - Moustache
If you love Viberant wall arts and is a hyppie soul, this hostel is for you. in This property provides adults only accommodations with a restaurant, a shared lounge and a garden.
-Zostel
Again, it a good place to stay with a beautiful pool inside the property. But I never stayed there as I felt there were many other better places to stay in with the same rates they offer.
If you travelling with your family, with your partner or just want to have that luxury kind of stay, you may check these properties -
- Pushkar Palace
This is just near the Ghat. Overlooking Pushkar Lake and hills, this old-world hotel is a 14-minute walk from Camel Safari Mukesh and a 16-minute walk from Brahma Temple. It's a 6-minute walk from Chyavanashram bus station.
- Sajjan Bagh
If you like staying a bit far away from the hustle of the city, you may love this heritage property. A 13-minute walk from Pushkar Lake, this secluded, laid-back resort amidst a rose garden is 11 minutes' walk from Sri Vaikuntanatha Swamy Temple. It's a bit far from the main city but can get ask for a bike or snooty to travel around.
How to travel within the city?
Pushkar isn't that big so you can either walk to explore or can hire a scooty.
- Scooty for a day : 300/-
Places, which you must not miss!
This beautiful Gurudwara is located in the heart of the town and is one of the most popular places to visit in Pushkar for Sikhs.
Location: Opposite Indian Overseas Bank, Pushkar, Rajasthan.
Timings: Open 24 hours.
Entry fee: Free entry.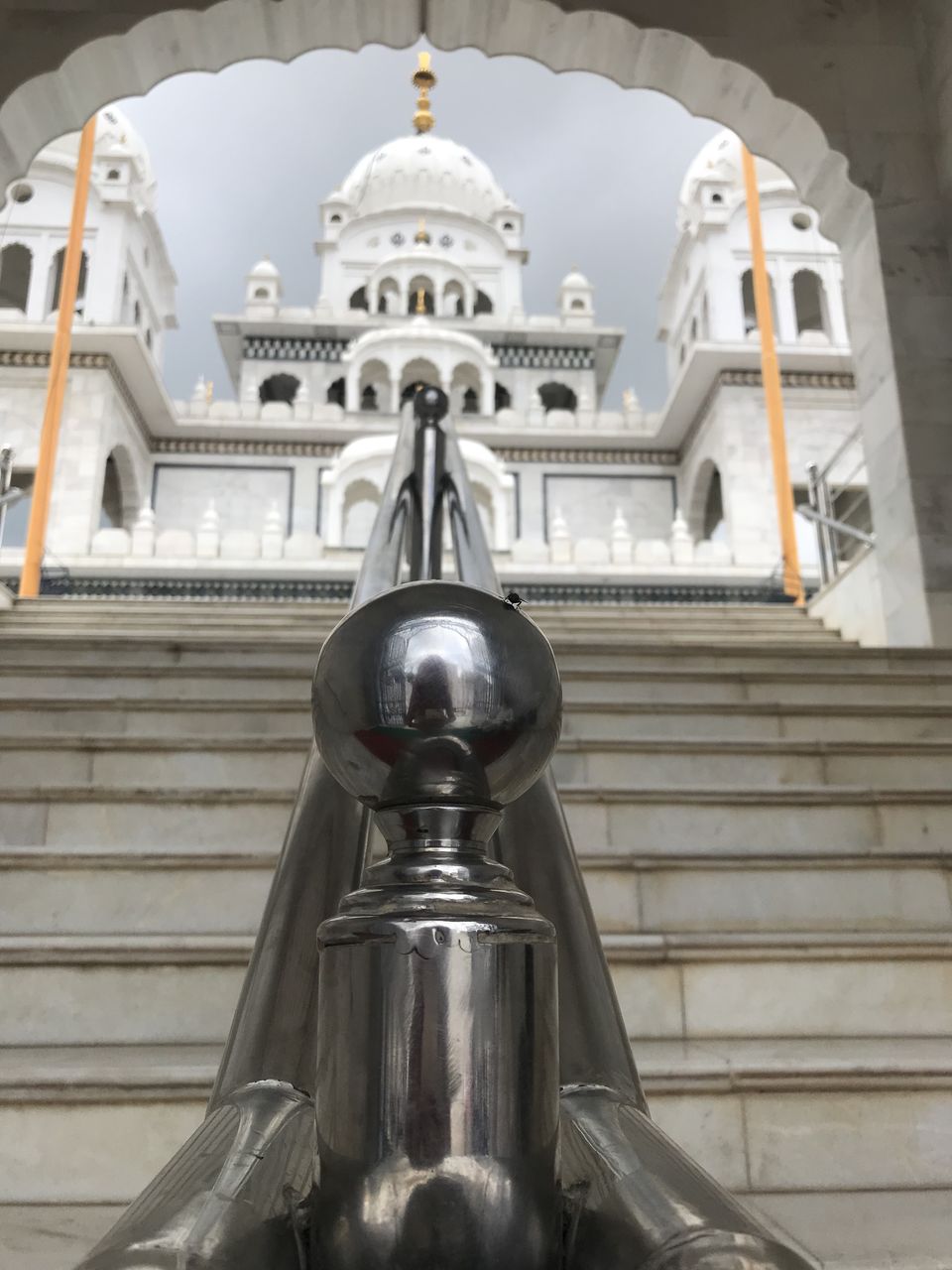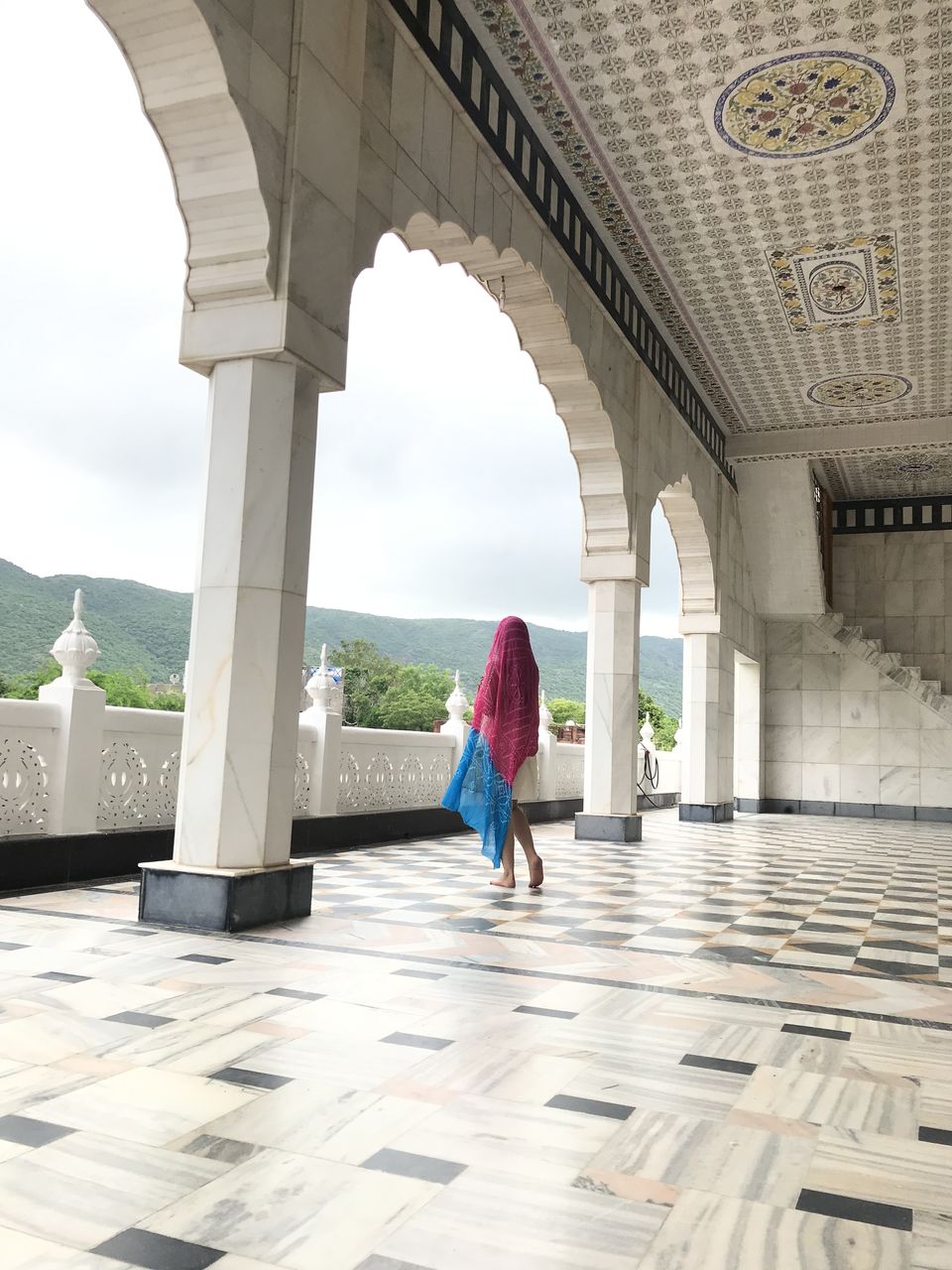 02 Pushkar Lake
Surrounded by more than fifty bathing ghats, Pushkar Lake is a must place to visit.It is a sacred water body for Hindus and is where the Pushkar Fair is held. Thousands of pilgrims visit here to take a holy dip to wash away their sins. Also it's rich in flora & fauna. You can feed the thousands of pigeons & also get some amazing shots with them.
Location: Pushkar, Rajasthan
Timings: No restrictions on timings
Entry fee: Free entry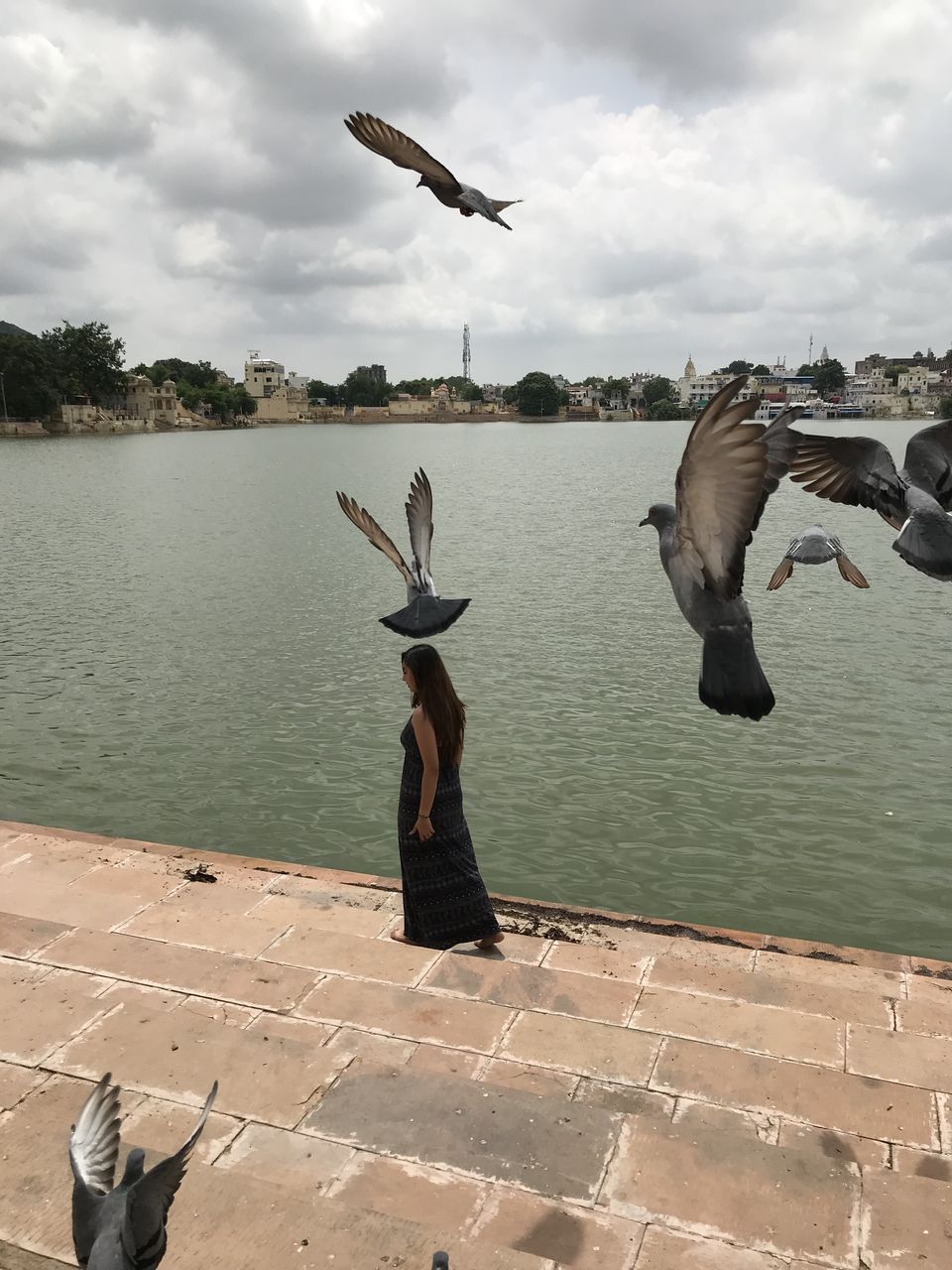 03 Savitri Temple
As the name indicates, this temple is dedicated to Gayatri, the distressed wife of Lord Brahma. One needs to reach the Ratnagiri hilltop to by climbing approximately 200 stairs to reach this temple. Also The ropeway ride is really full of fun from where you can have an awesome view of the Pushkar city.
Location: Kharekhari Road, Pushkar, Rajasthan.
Timings: 9:00 a.m. to 6:30 p.m.
Entry fee: No entry fees.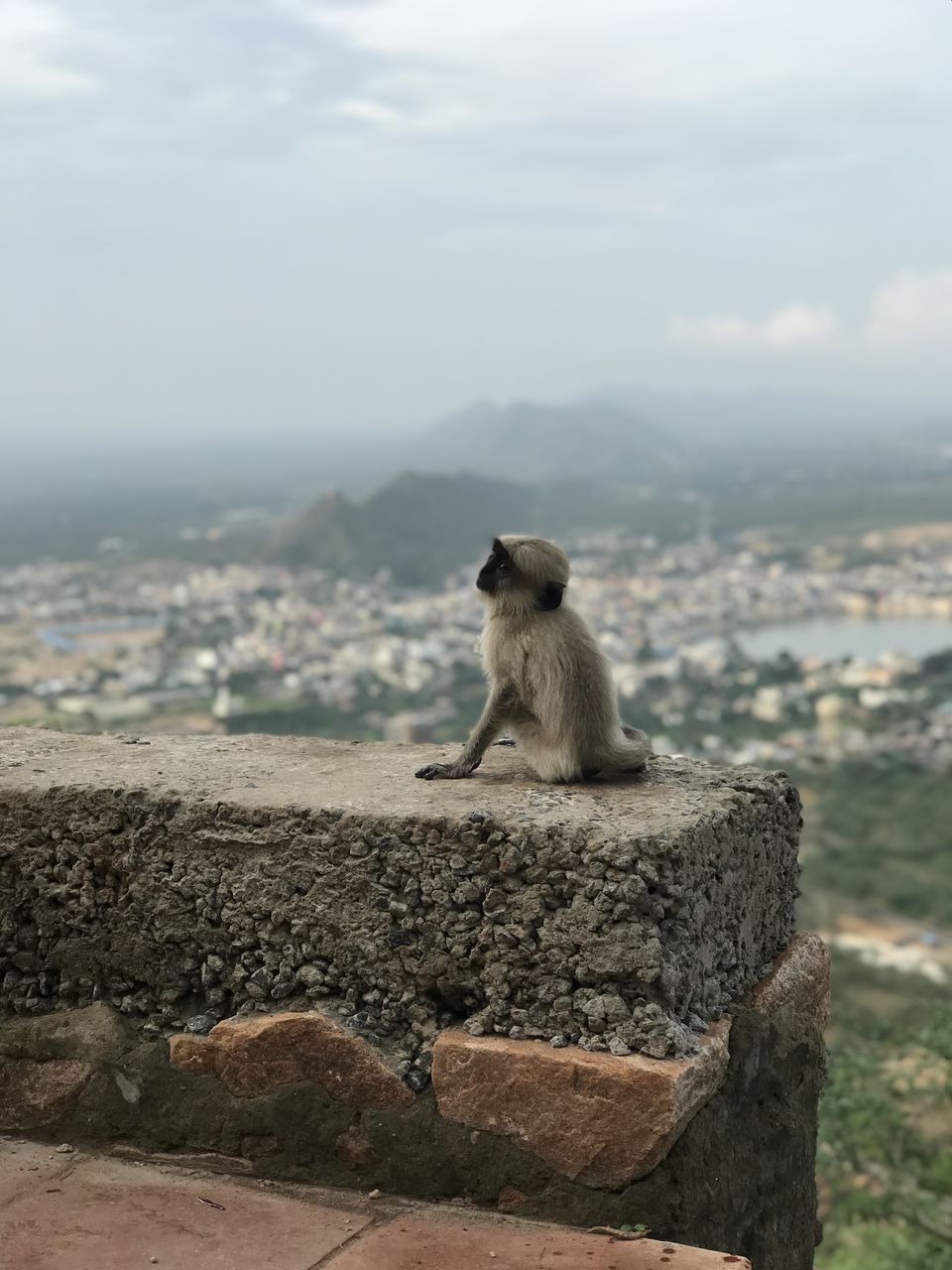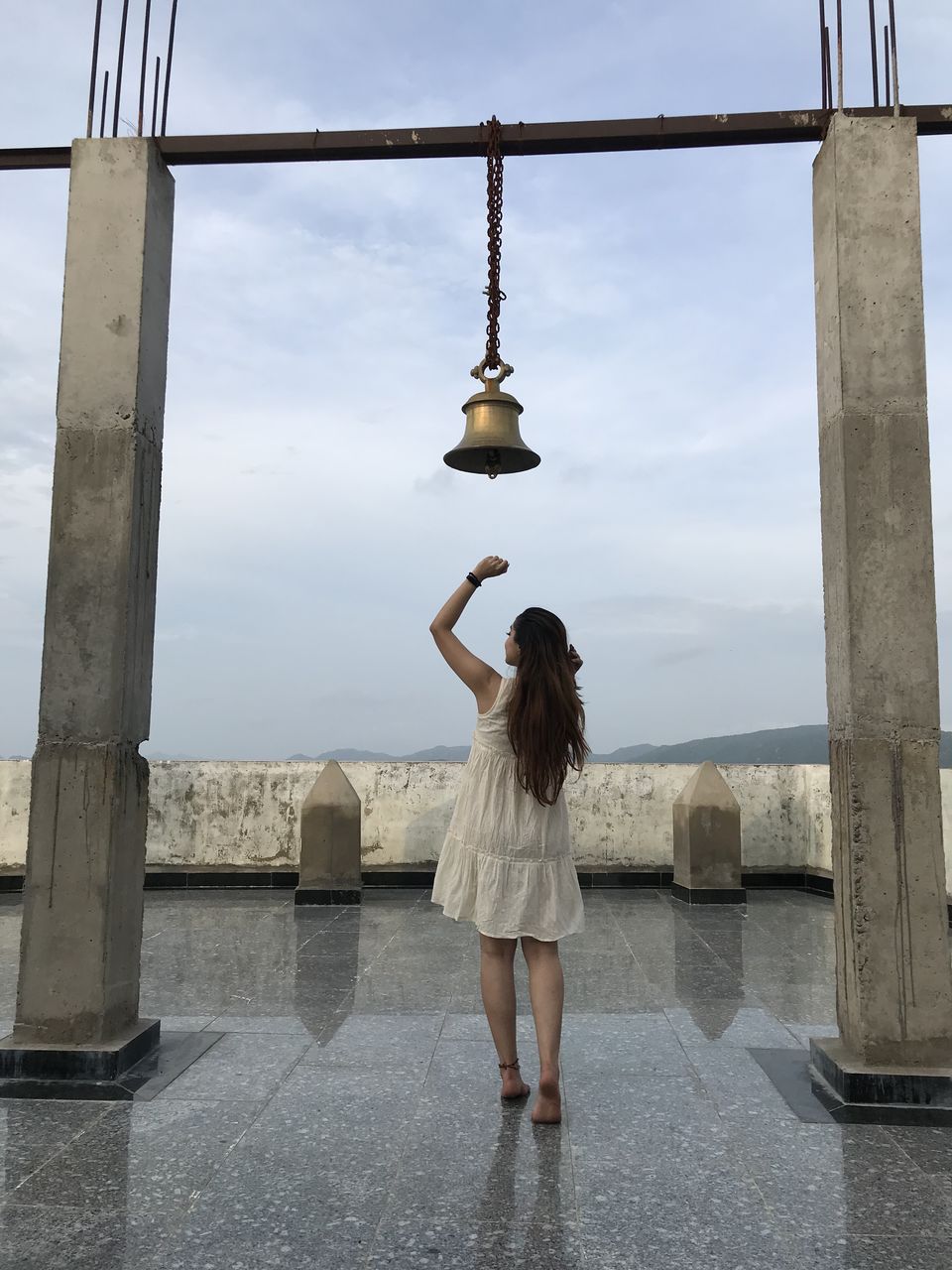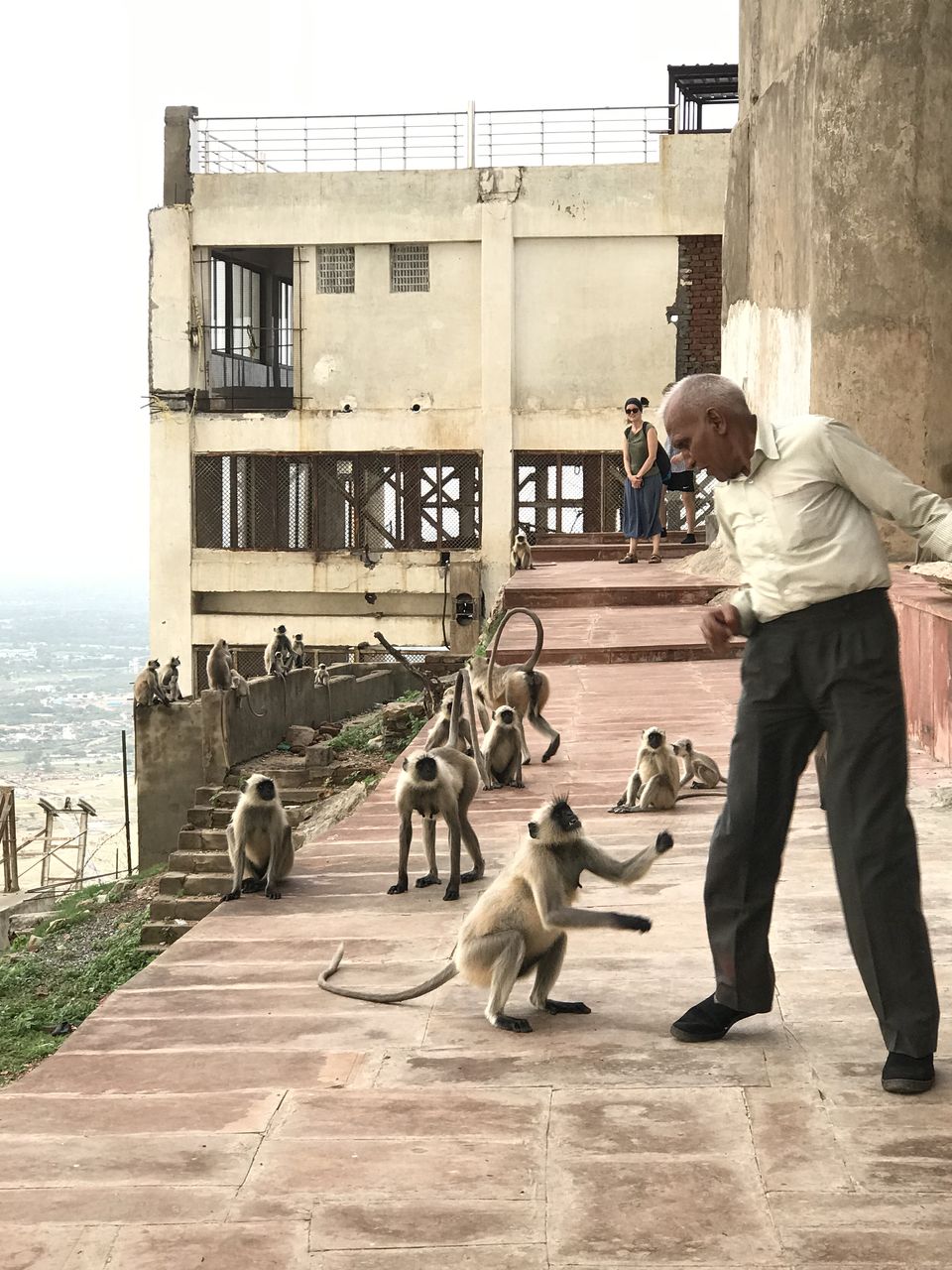 04 Varaha Ghat
It is a beautiful place known for its evening glory and scintillating views of the lake. Famous for the great Aarti ceremony conducted here every night. You can also find many food stalls and vendors selling artistic handicrafts and Rajasthani artefacts along the ghat. Great to get some scenic pictures.
Location: Varah Ghat Chowk, Choti Basti, Pushkar, Rajasthan.
Timings: Open throughout the day.
Entry fee: No entry fees.
05 Brahma's Temple
Jagatpita Brahma Mandir is a Hindu temple situated at Pushkar in the Indian state of Rajasthan, close to the sacred Pushkar Lake to which its legend has an indelible link. The temple is one of very few existing temples dedicated to the Hindu creator-god Brahma in India and remains the most prominent among them. The temple is open for worship between 6:30 am and 8:30 pm during winter and 6:00 am to 9:00 pm during summer, with an interval in afternoon between 1:30 pm to 3:00 pm when the temple is closed. Three aratis are held in the temple: Sandhya arati in the evening about 40 minutes after sunset, Ratri Shayan arati (night-sleep arati) about 5 hours past sunset and Mangala arati in the morning, about 2 hours before sunrise. NO PHOTOGRAPHY IS ALLOWED INSIDE
Location: Brahma Temple Rd, Ganahera, Pushkar, Rajasthan 305022
Timings: 5:30am–10pm
Entry fee: Free entry
06 Pushkar Bazaar/ Local market
You can shop for Rajasthani costumes here. Be it the embroidered fabrics, utensils made of brass, glass ware, leather bags made of camel skin, and belts; there's much to choose. Though you need to bargain a bit but from western tops to ethnic wear, you will get some amazing collection.
- ( Also it's better to carry cash as most of the vendors take cash and has no digitalisation as of now.)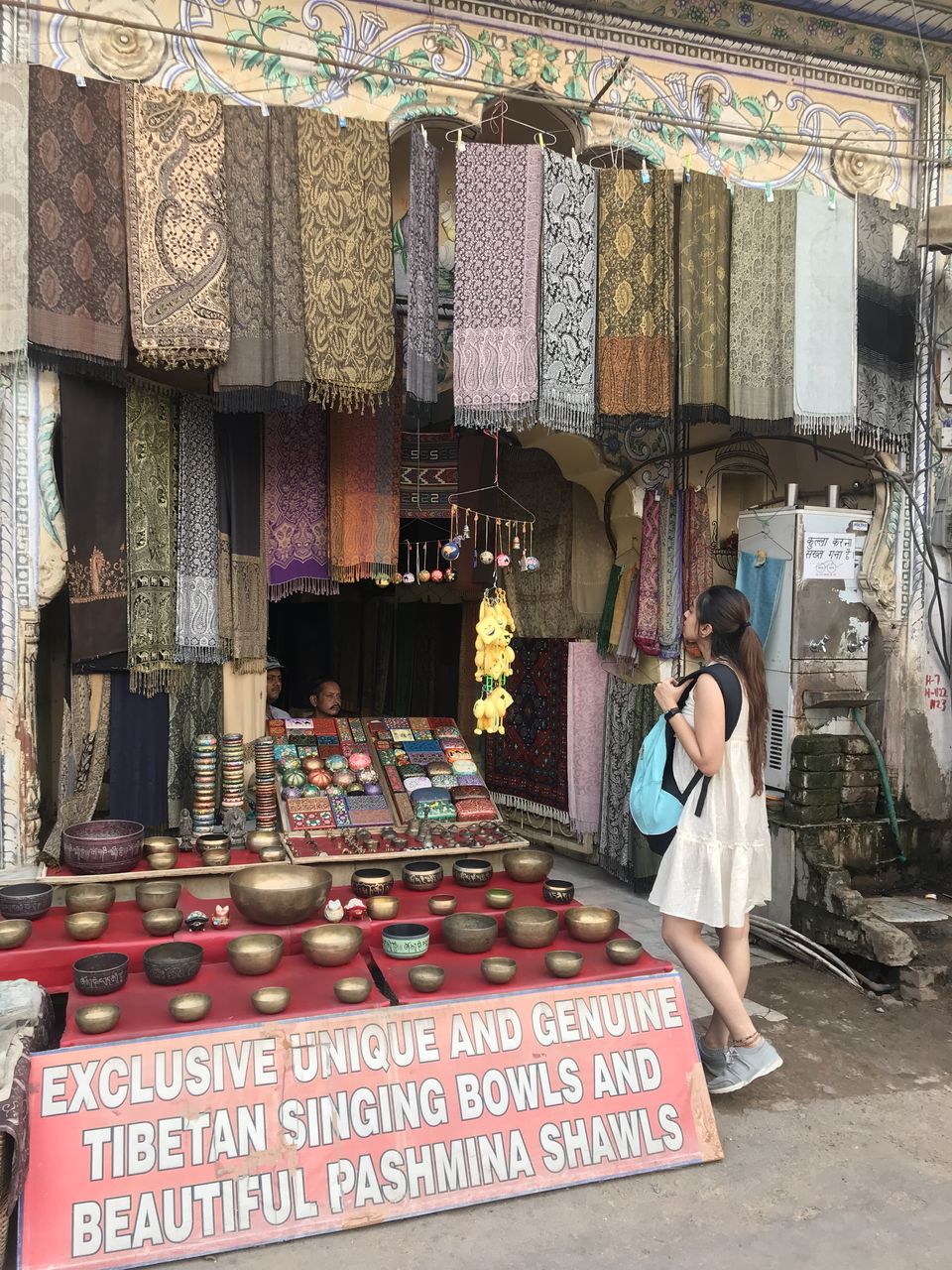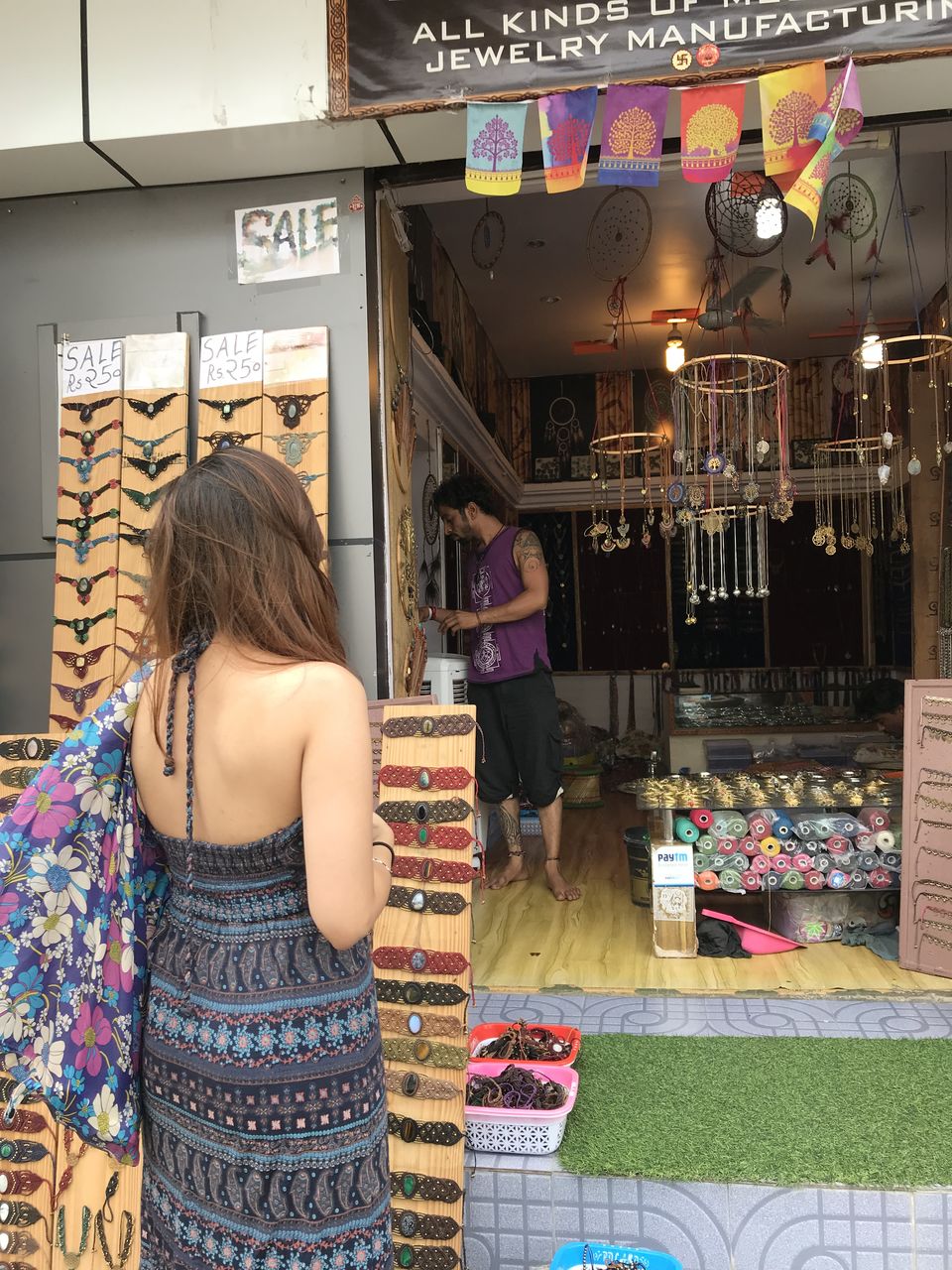 07 Hair beading / Customised Jewellery
You should defiantly go into some jewellery shop there in Pushkar and can get some amazing customised anklets, bracelets, pendents and so much more....
Hair beading is something which is super trending in there and almost most of the tourist get one in their hair.
Hair Beading - 300 to 350/- per hair strand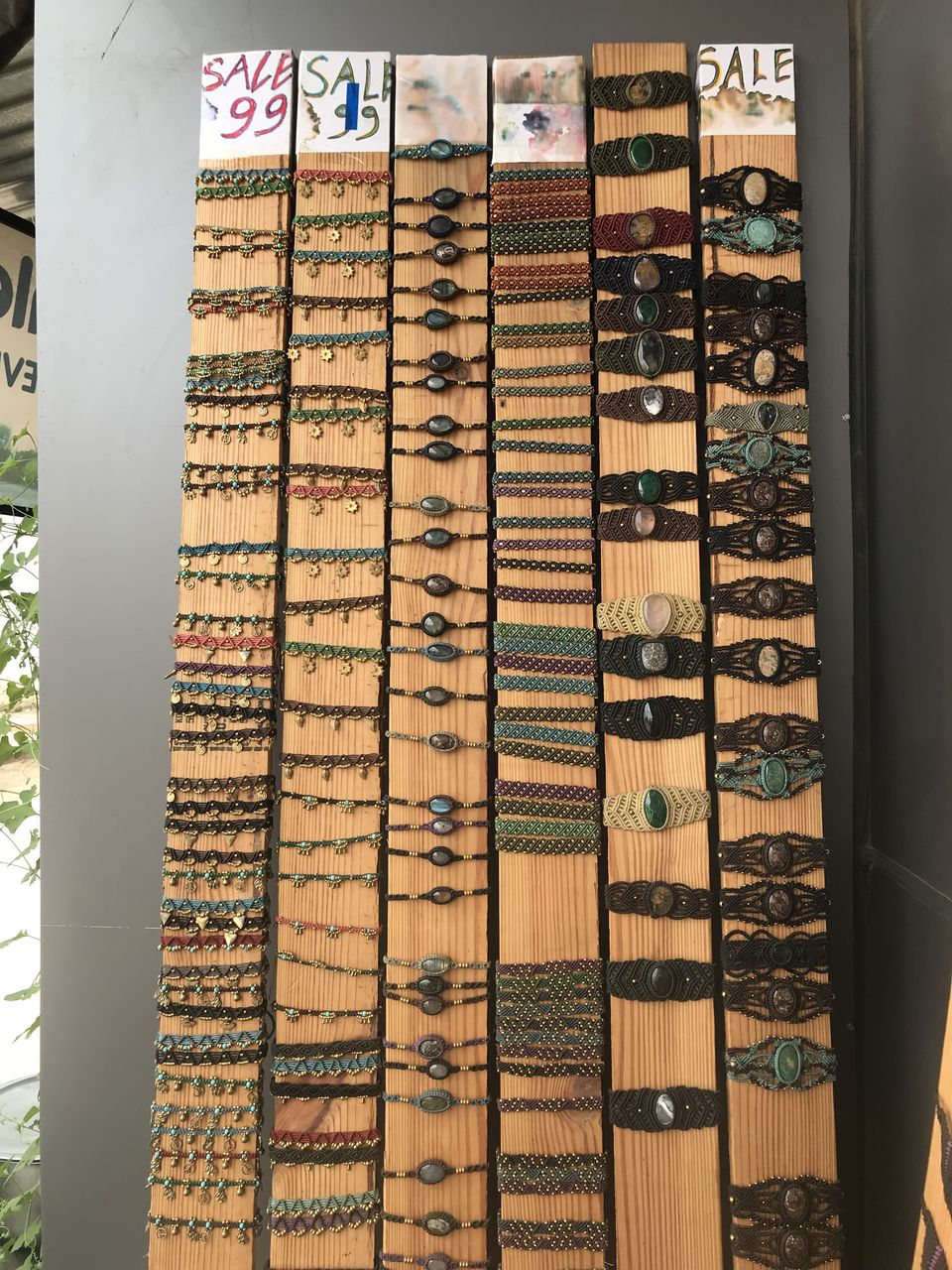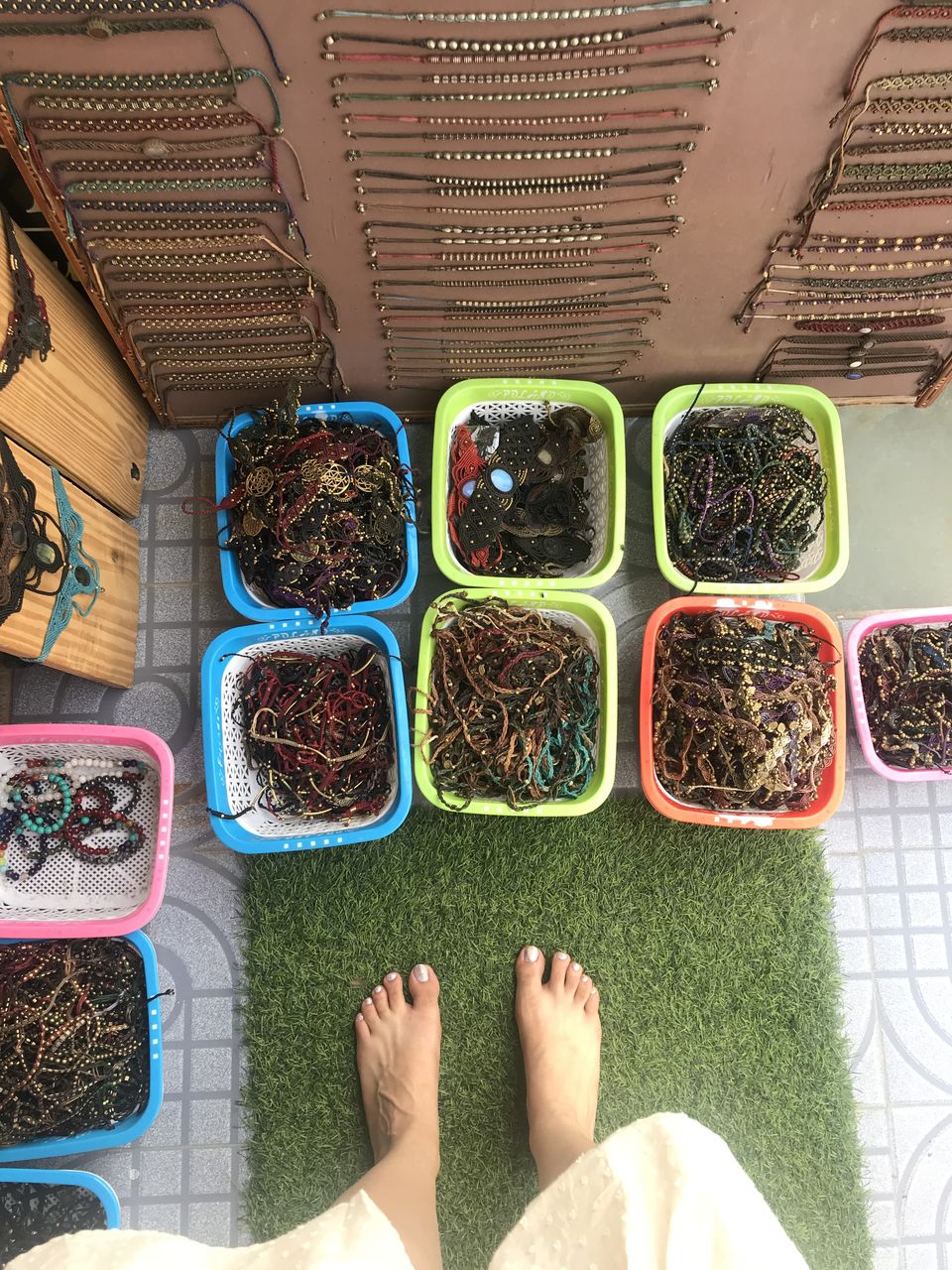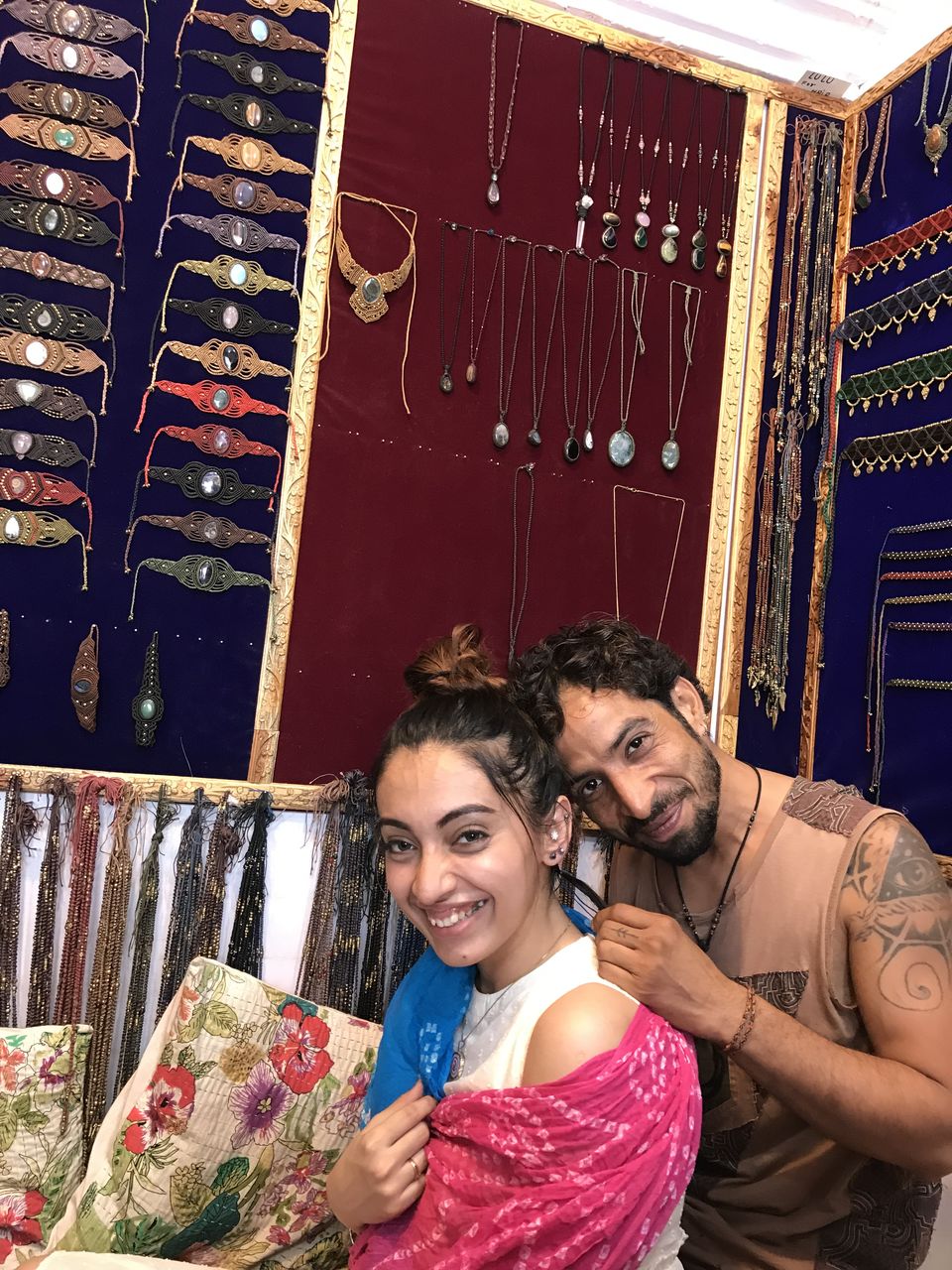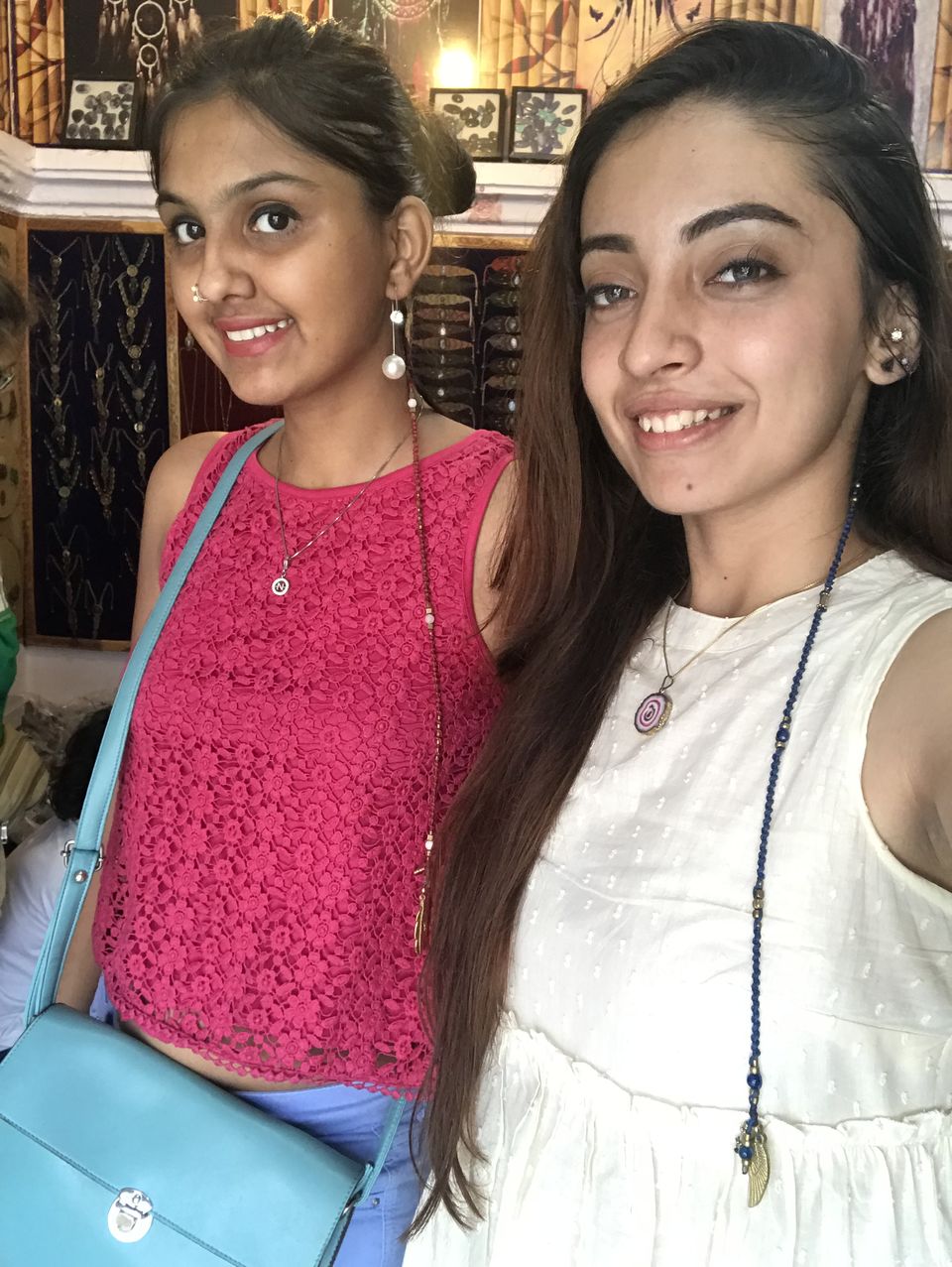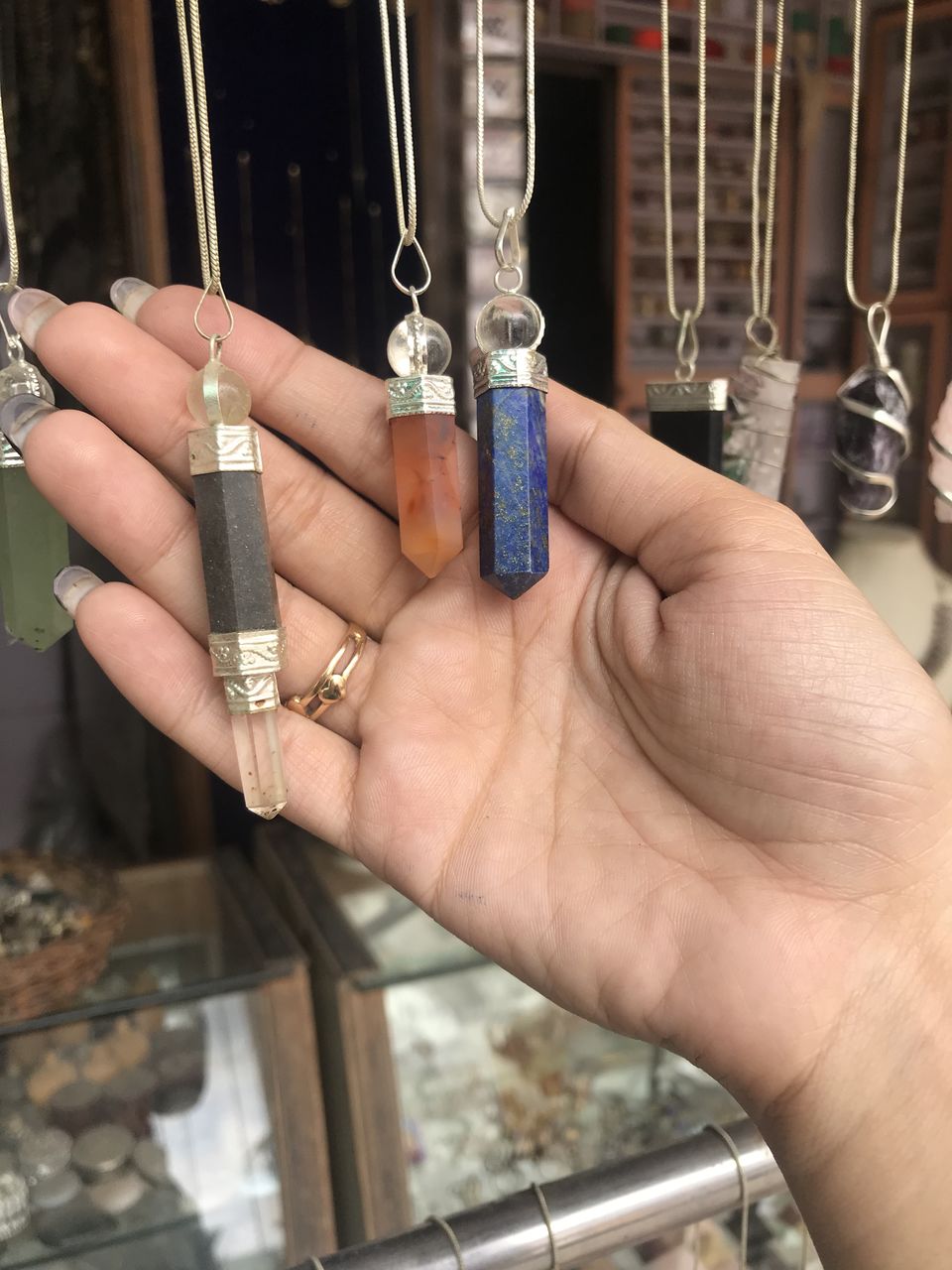 08 Pushkar-Ajmer highway
After sunset, if you have a vehicle, you might would like to go to this hill -top- point ( can ask any local there). It's just a scenic, peaceful view of the twinkling lights of Ajmer city while you stand on the top of the Pushkar road. So if any of your friend knows how to play a guitar, you know where you can take them and have a gala time there. ( But due to running traffic on the highway, it's not safe for the ones who have kids or someone who isn't sober enough!)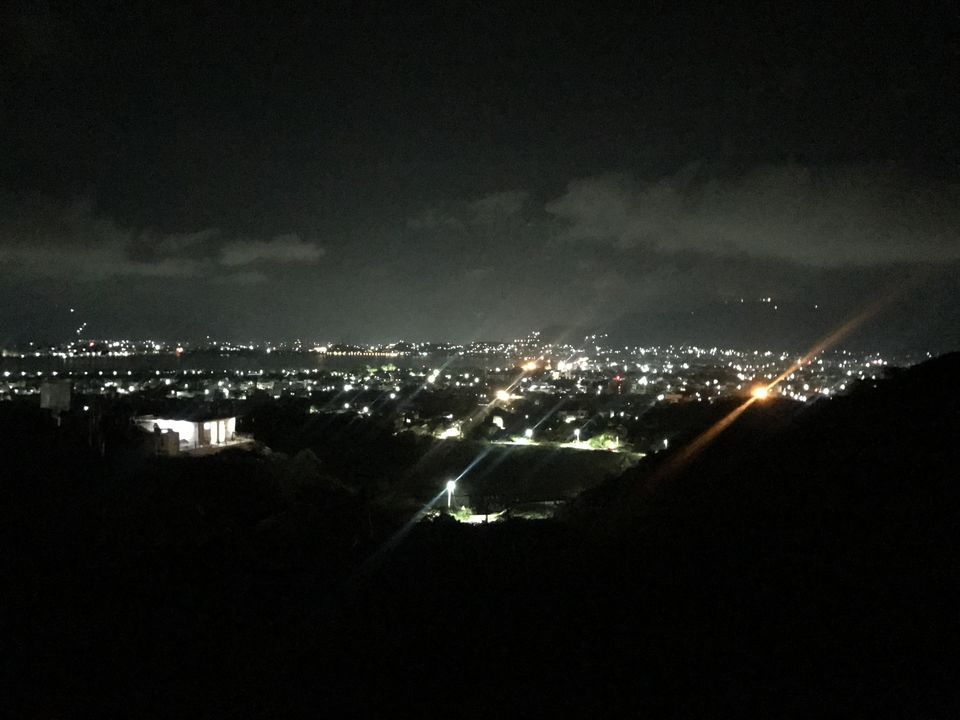 09 Pushkar Mela
The Pushkar Fair, also called the Pushkar Camel Fair or locally as Kartik Mela or Pushkar ka Mela is an annual multi-day livestock fair and cultural fête held in the town of Pushkar. Happens Usually in November, depending on the cycle of the moon. The camel action takes place during the first few days of the festival, after which time the focus shifts to heightened religious celebrations.
Where to Eat & Burp?
01 Laura's Cafe
A true blue multi-cuisine eatery, Laura's Cafe serves great Spanish, Italian and Asian cuisines apart from authentic Indian food.The vegan-friendly cafe boasts of scintillating views of Pushkar Lake and is the perfect spot to watch the sun go down with your special someone
Cost: ₹500 for two
Cuisine: Spanish, Italian, Salads, Indian
Fav dishes: Pasta, Nutella pancakes.
Timings and location: 9am to 11pm; Main Market Road, Choti Basti, Pushkar
Contact: 09529105018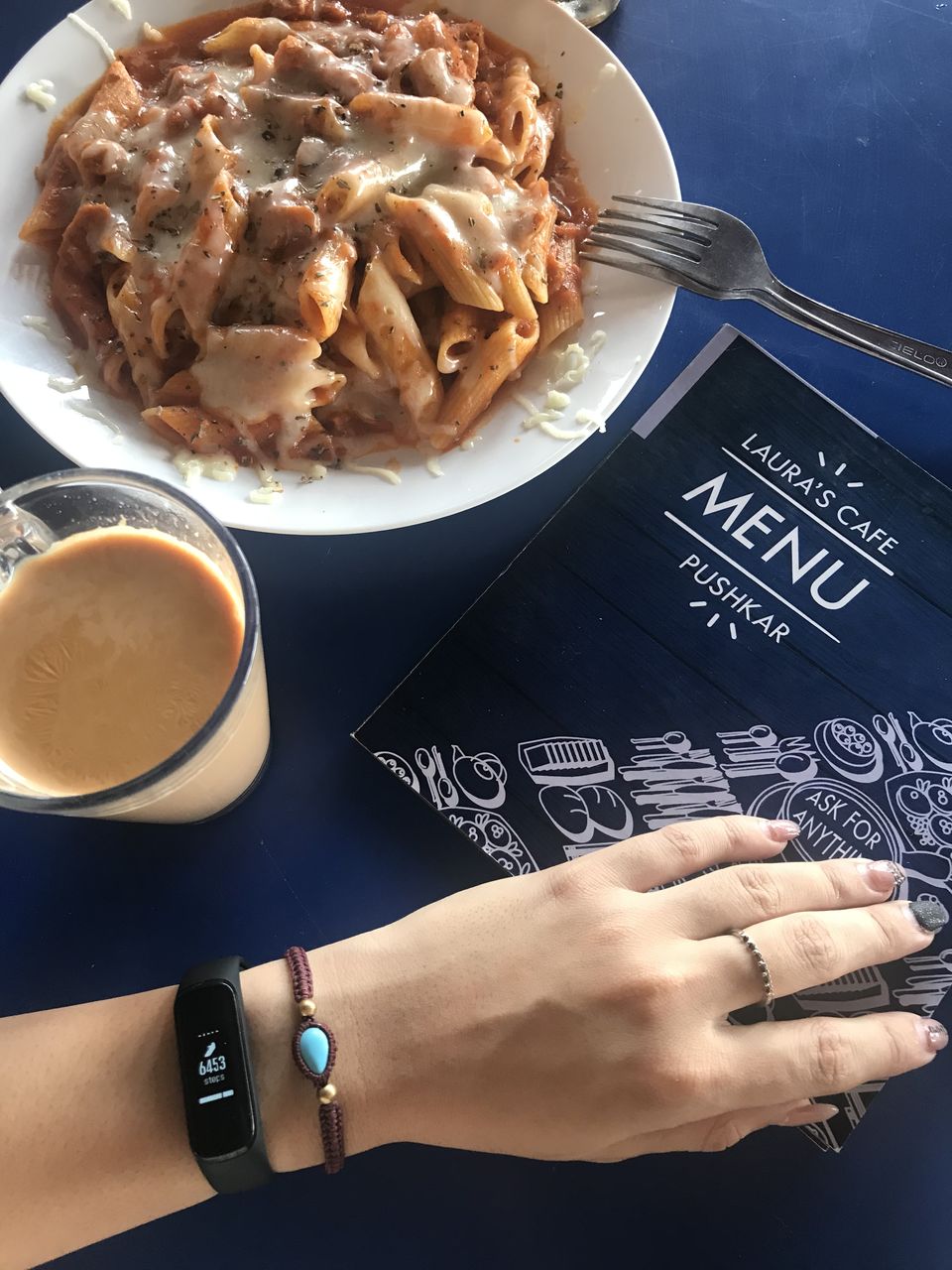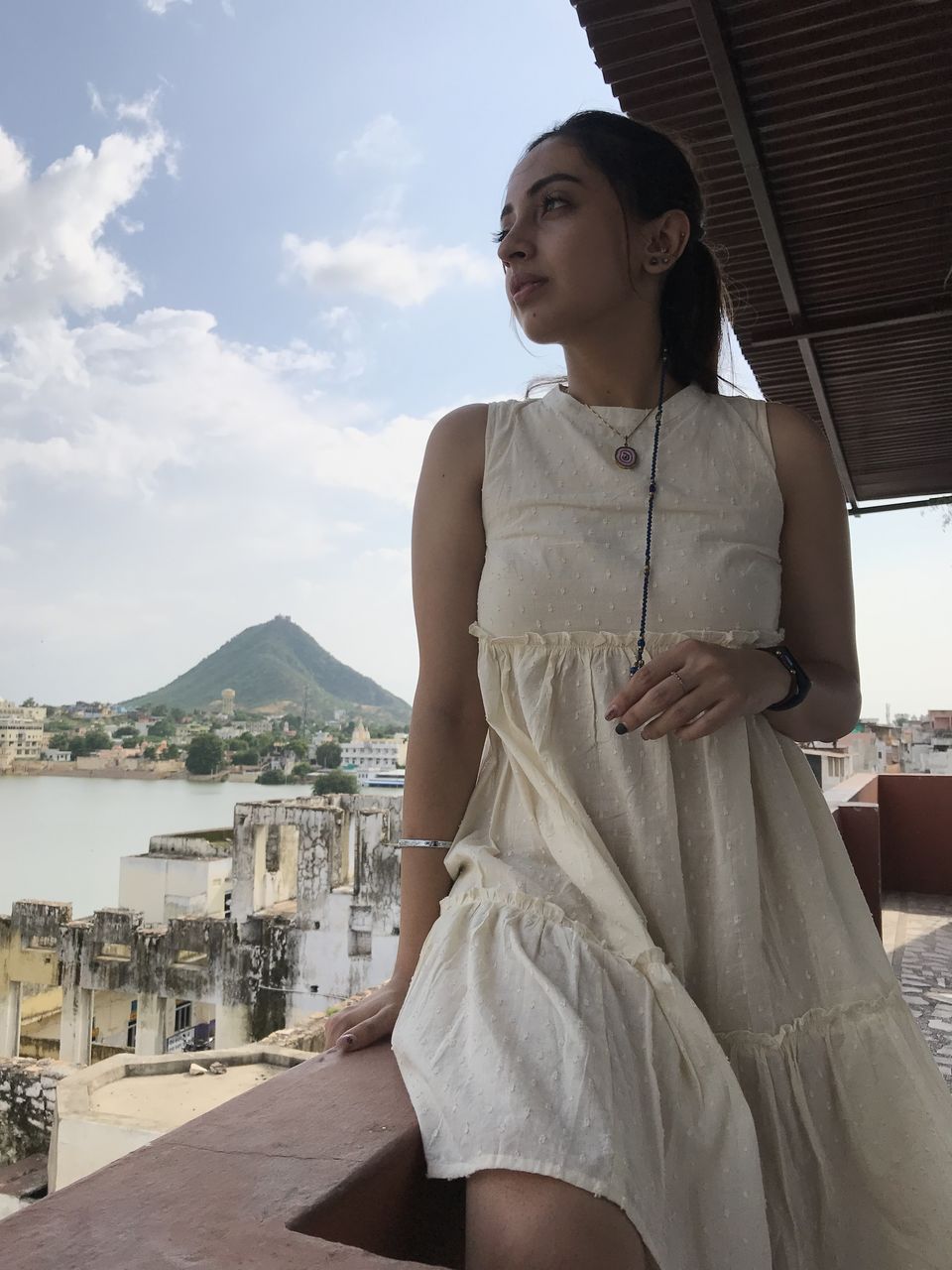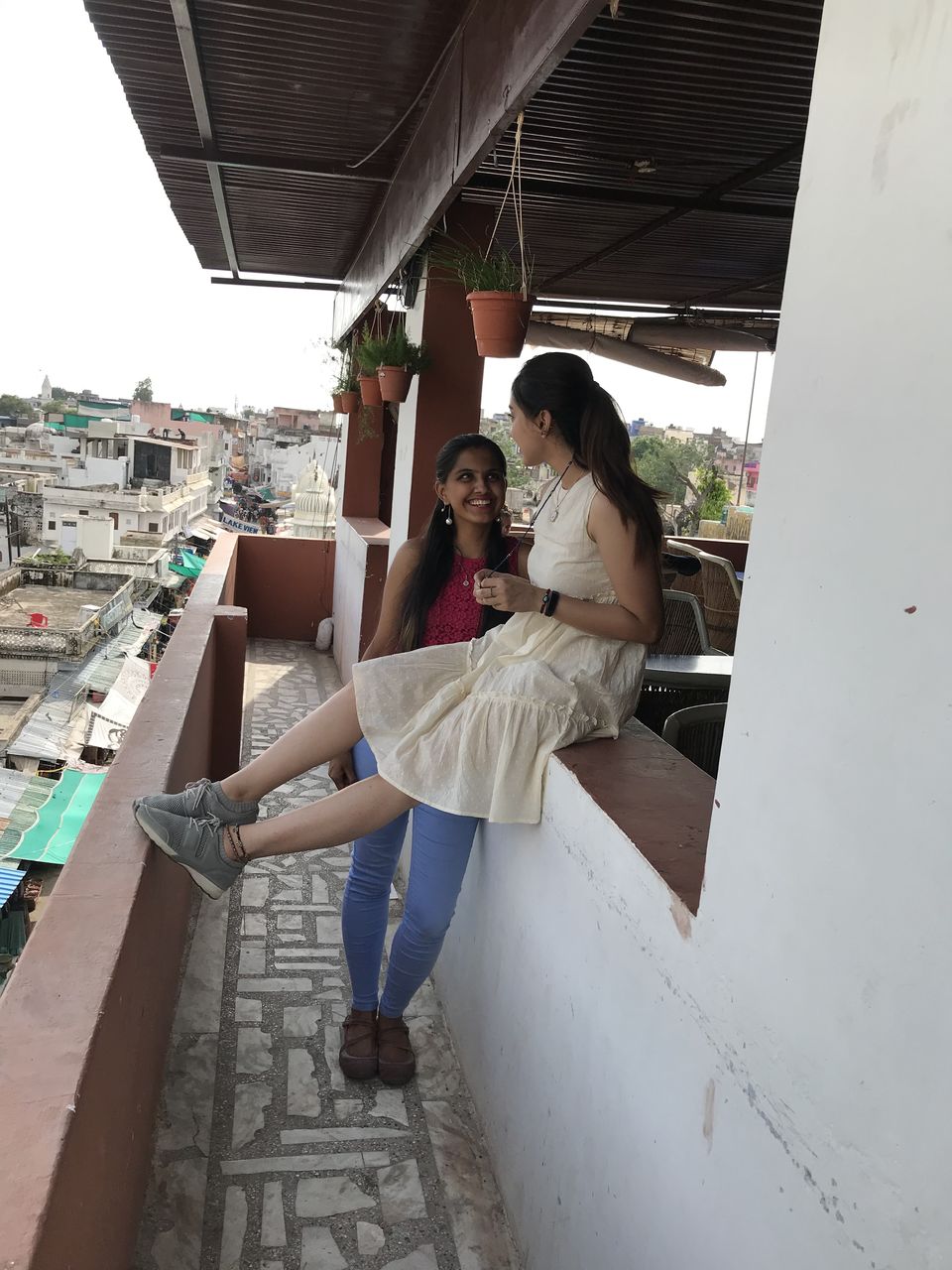 02 Tibetan Kitchen
Located right in the middle of Pushkar market, Tibetan Kitchen is a hidden gem that serves authentic Tibetan food in a laid-back setting. With Lush green interiors with open cafe, the vibes of the place is really relaxing and peaceful.
Cost: ₹400 for two
Cuisine: Tibetan, Chinese
Standout dishes: Spring rolls, Mushroom fried rice, Cheese momos, Chilli garlic noodles
Timings and location: 9am to 12am; Choti Basti, Pushkar
Contact: 09660319187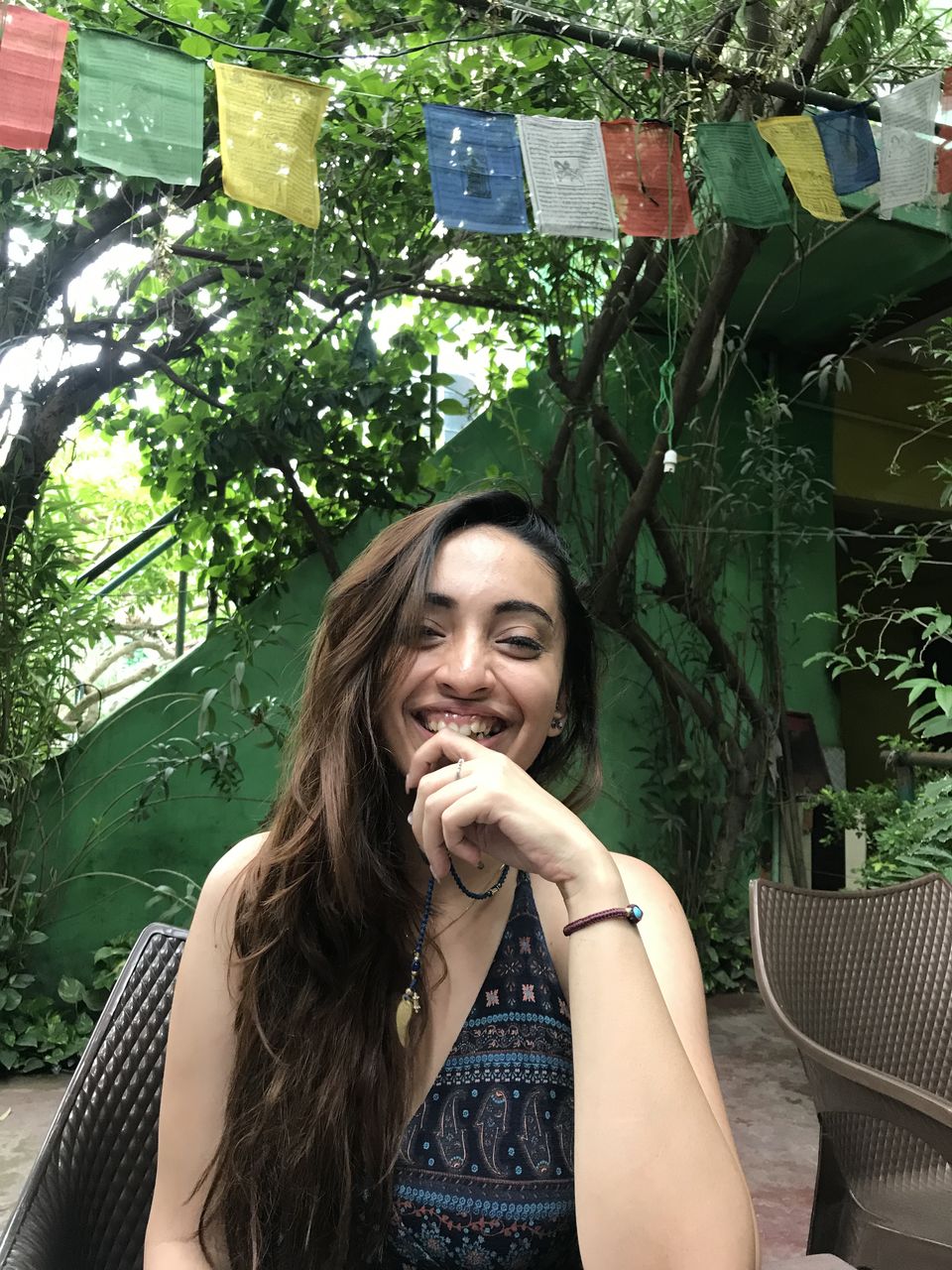 03 La Pizzeria
Apart from their wide range of pizzas, pastas and lasagnes, fans of La Pizzeria also swear by the Israeli food here. But in the end, for all pizza lovers, this place is A heaven for you!
Cost: ₹800 for two
Cuisine: Italian
Fav dishes: Spaghetti Aglio e Olio, Cheese and mushroom pizza.
Timings and location: 10am - 11pm; Choti Basti, Pushkar
Contact: 09982475601
04 Sunset Cafe
Right on the eastern ghats, this cafe has sublime lake views from its front porch and rooftop. It offers the usual traveller menu, including curries, pizza and pasta, plus there's a German bakery serving reasonable cakes. The lakeside setting is perfect at sunset and gathers a crowd.
Cost:₹500 for two people (approx.)
Cuisine:Indian, Cafe, Asian
Fav dishes: Pan cakes, Pizza,
Timings and location: 11am – 11pmPushkar Lake, Pushkar India
Contact: +91 98285 58382
05 Yellow Horse Cafe
We saw this cafe while we checked out and thought of having a cup of coffee. To our surprise, this cafe made me fall in love with it. Maybe their 2 German Shepherds welcoming was too overwhelming.
So we didn't get a chance to eat there, but coffee was great! Must visit if you love Animals and aren't scared of them...
Cost: ₹550 for two people (approx.)
Cuisine: Indian & Hot beverages.
Fav dishes: Coffee
Timings and location: 8:30am – 10:30pmPanchkund Road, Choti Basti, Pushkar
Contact:0145 2772043 /+91 9660316139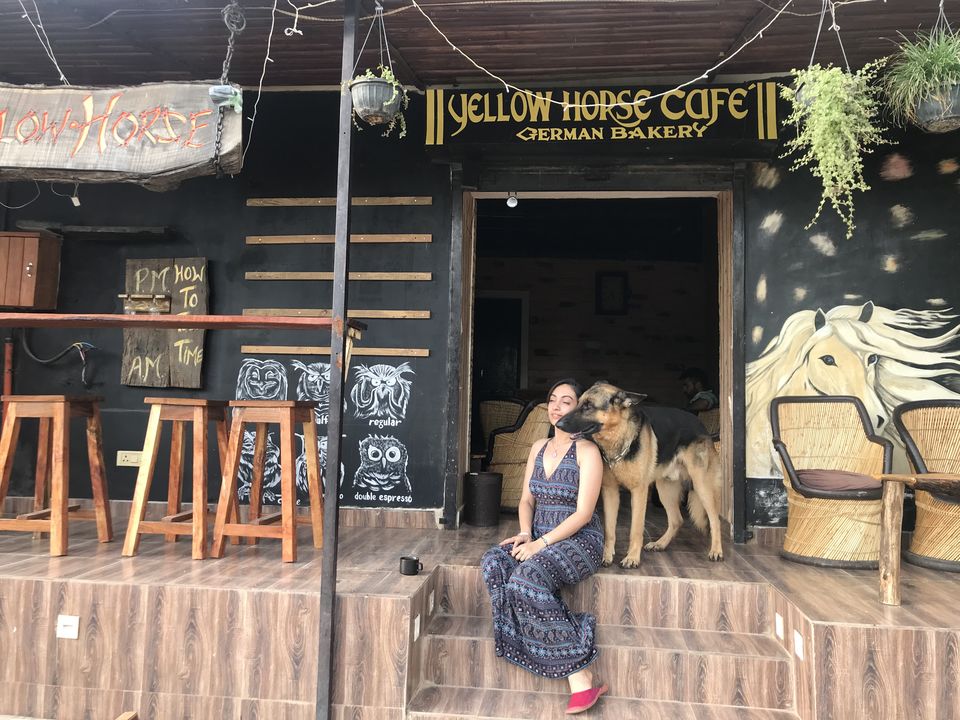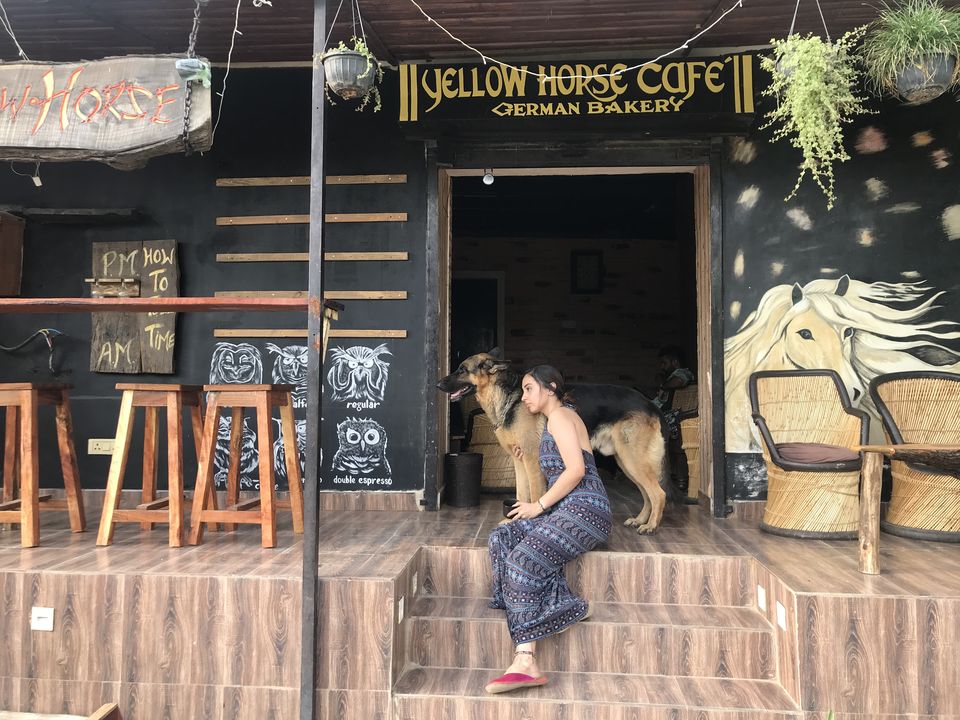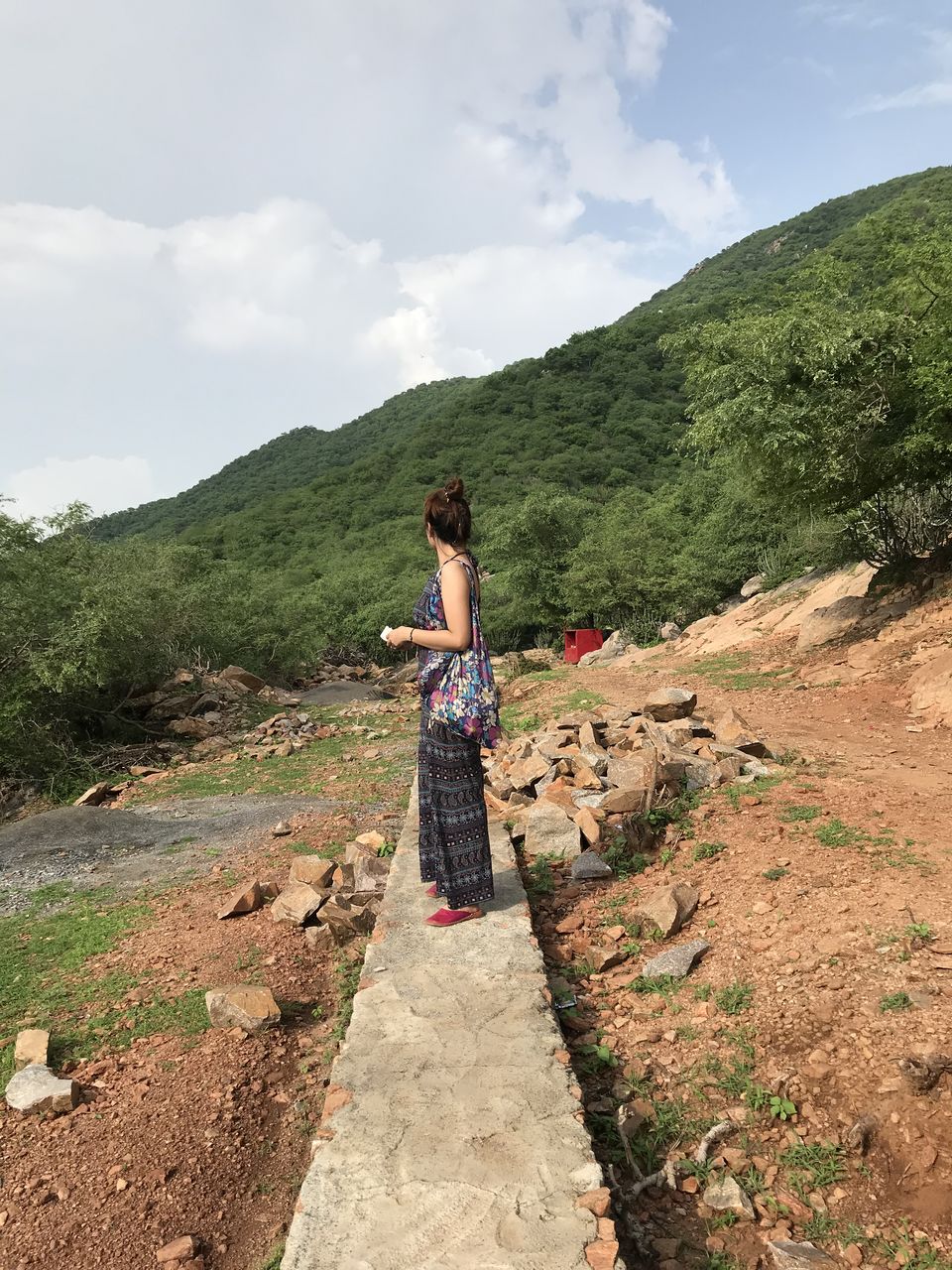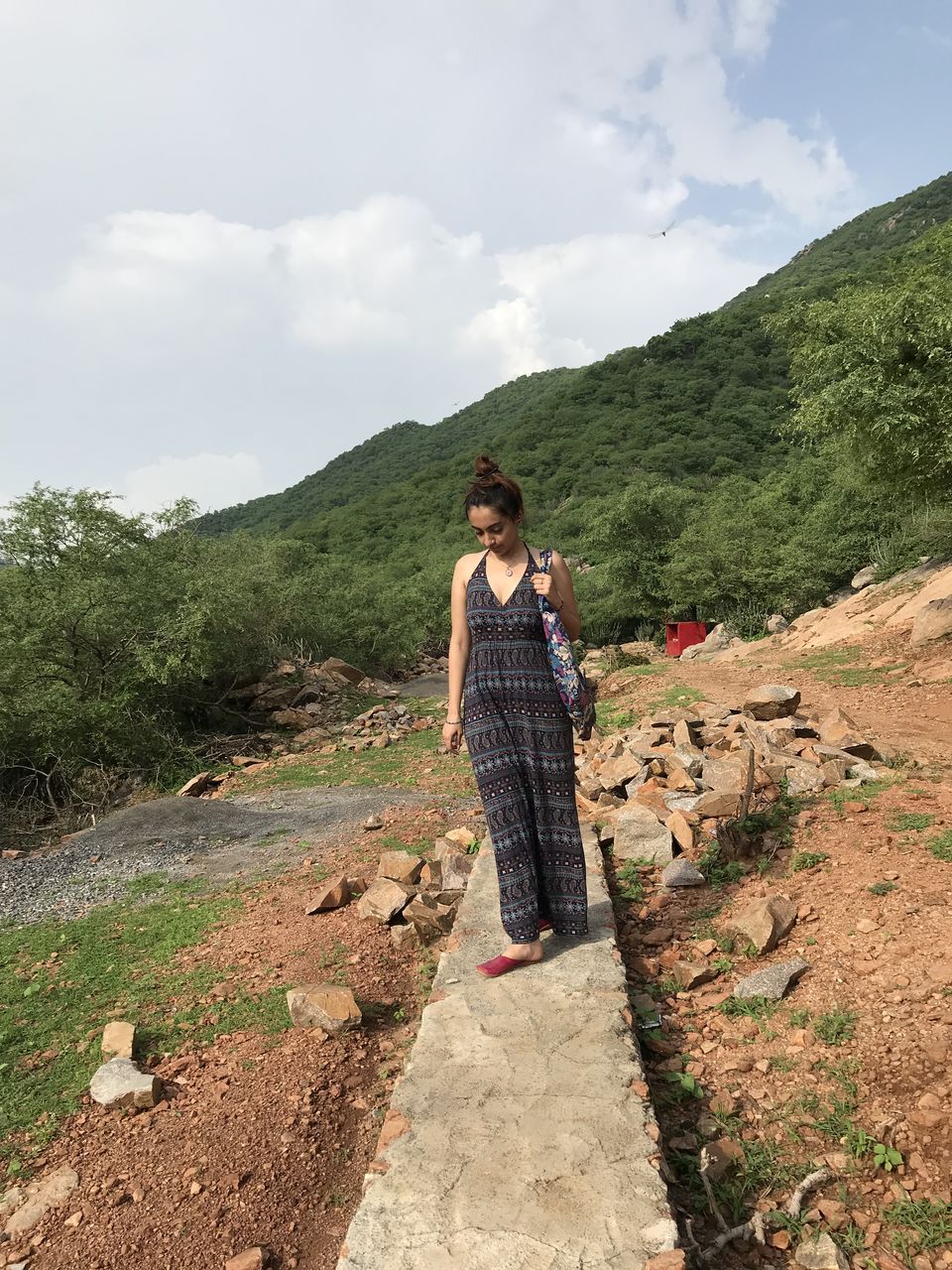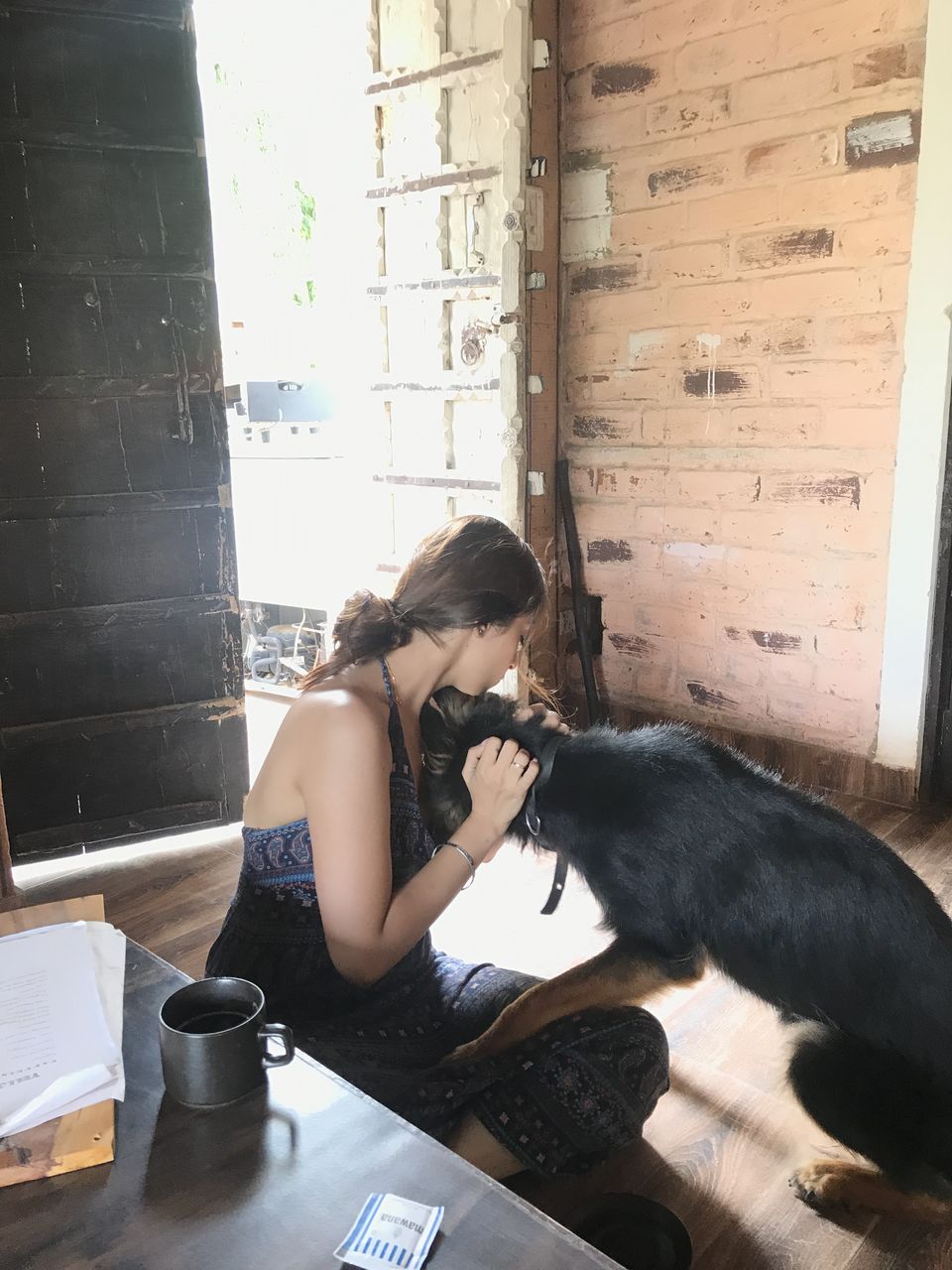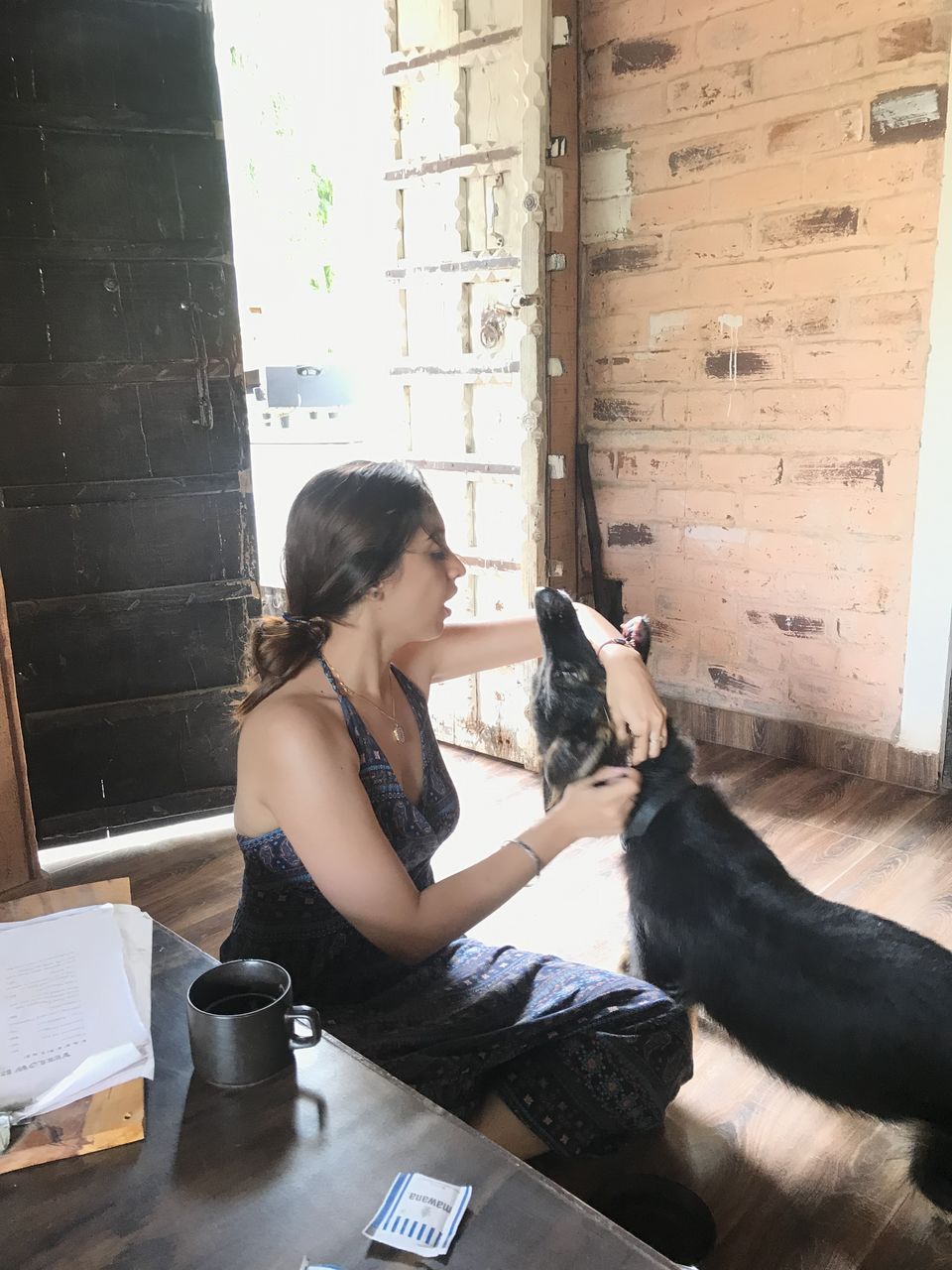 #TO THE THINGS YOU MUST SAY NO TO, IN PUSHKAR
- Do not go for desert safari. To get the real taste and feeling of the exotic That desert, you must visit Jaisalmer. Trust me, it's worth the wait!
- Try to roam in the city by walking or via Scooty. Travelling via car or cab is time consuming as the lanes of Pushkar is quite narrow and congested due to tourist foot- fall.