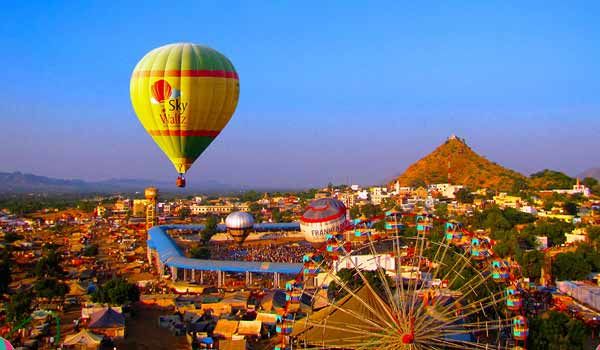 Pushkar :
A place famous for the Temple of Lord Brahma. Generally people not worship Lord Brahma but here everyone come to worship him becuse It is the only temple of Lord Brahma. Many stories are associated with lord Brahma wich clarify why we not worshipping hi ike other God.
Pushkar A uniique place so that the Fair is also Unique and famous in India as well as in foregin countries. 8 days fair cellebrated every year and people come from diffrent diffren part to become witness of this amazing fair.
How to Reach:
This place is well connected with Jaipur and Ajmer. From ajmer its ony 16KM so that its easy if you can find train or bus which diectly take you to Ajmer.
But If you want to travel from Jaipur from there also It will take max 3hrs connectivity is good aand if you are adventures you can take 2 wheeler on rent and enjoy ur ride.
What will you Do:
Tentative Schedule of Pushkar Fair 2018 :