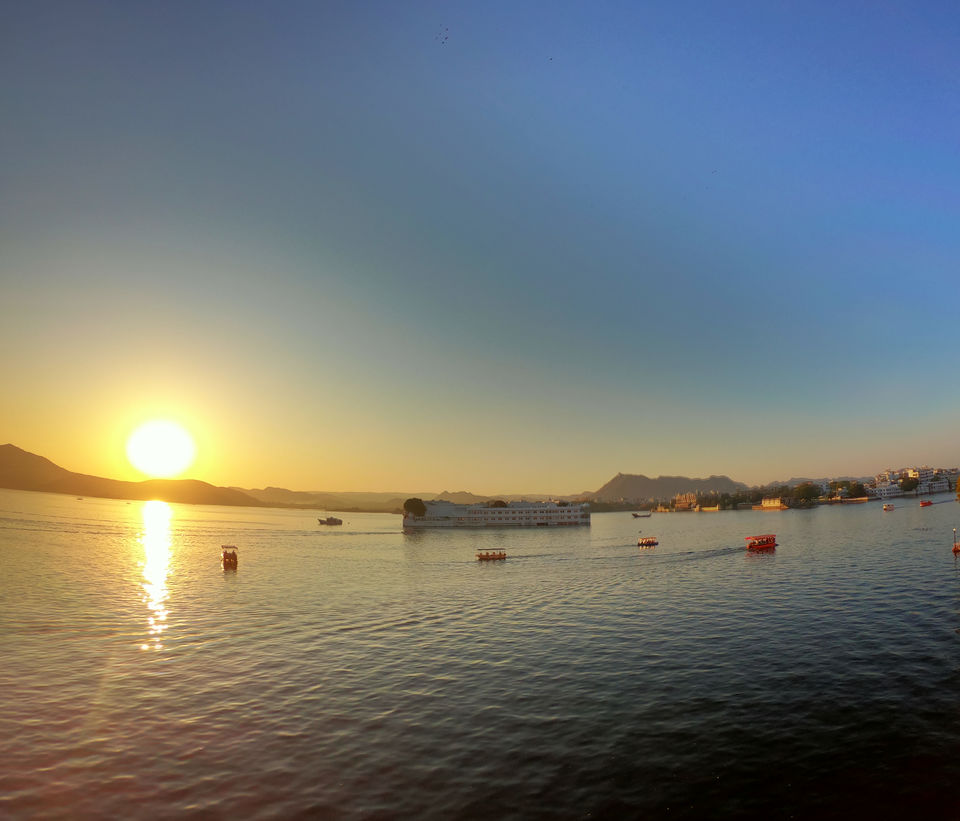 The Jewel of India's crown, the state of colours, heritage and places.

There is nowhere like Rajasthan, there is no vibe as royal and no stories more celebrated - "पधारो म्हारे देश" (Welcome to my Land)
The journey to the remarkable state is on everyone's bucket list and it must be planned properly to get a real essence and flavour of the state.
The State is very welcoming , whichever city you go , people will welcome you with a bright and wide smile on their face.
This is a photo-tale so emphasis is given on photographs with less writing about cities as I want you to go and discover and feel the grandeur and simplicity of the cities.
For accommodation I stayed at all Zostel's of Rajasthan except Jodhpur (Stayed at Raahi Hostel).

Note: The trip cost mentioned is inclusive of flight (To and Fro from Bhubaneswar) ,Bus travel (within Rajasthan) and accommodation.
Note: My schedule is a bit offbeat as I travel Jaipur-> Jaisalmer directly without visiting Pushkar which was near by. I finished my vacation at Pushkar and travelled back to Delhi. So Before planning out the trip it is always advisable to research on suitable route to take for better utilisation of time. You can follow my schedule but I personally feel you can alter the order of cities based on your priority and distance.
For example you can start your trip like :- Udaipur->Jodhpur->Jaisalmer->Jaipur->Pushkar and then return to Delhi or return back to Jaipur and travel to your hometown. Pushkar and Delhi are situated at a distance of 150-160Km.
Jaipur to Jaisalmer is a bit hectic journey due to 550km as you will be travelling from East to west and in the mid-way you are skipping Jodhpur.
So based on your feasibility and comfort, plan your Journey.! :) I wanted to end my journey at Pushkar so followed above schedule.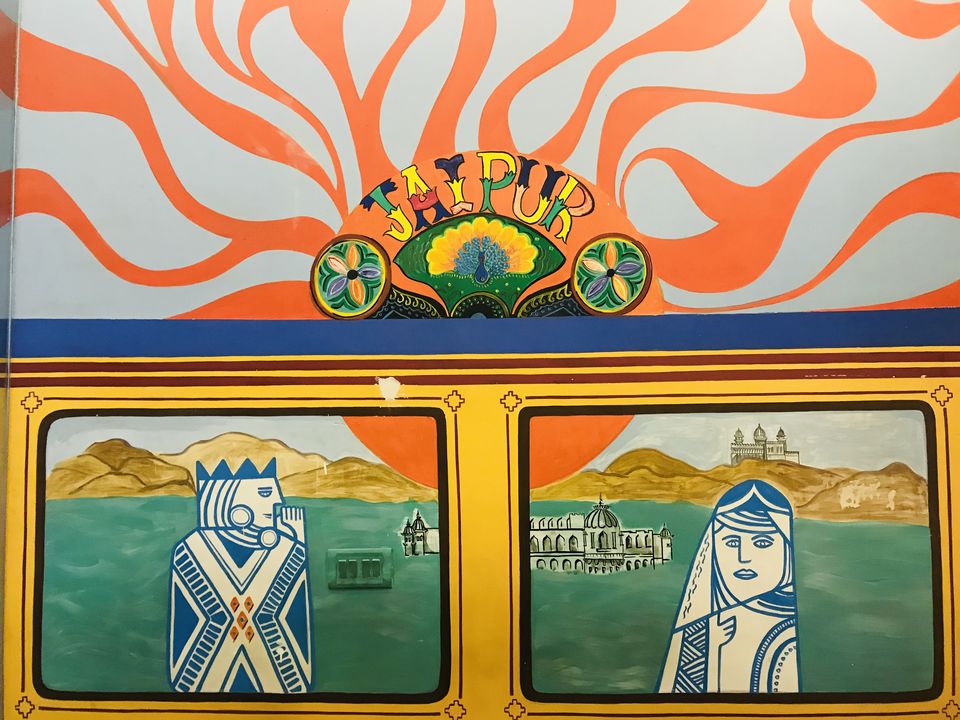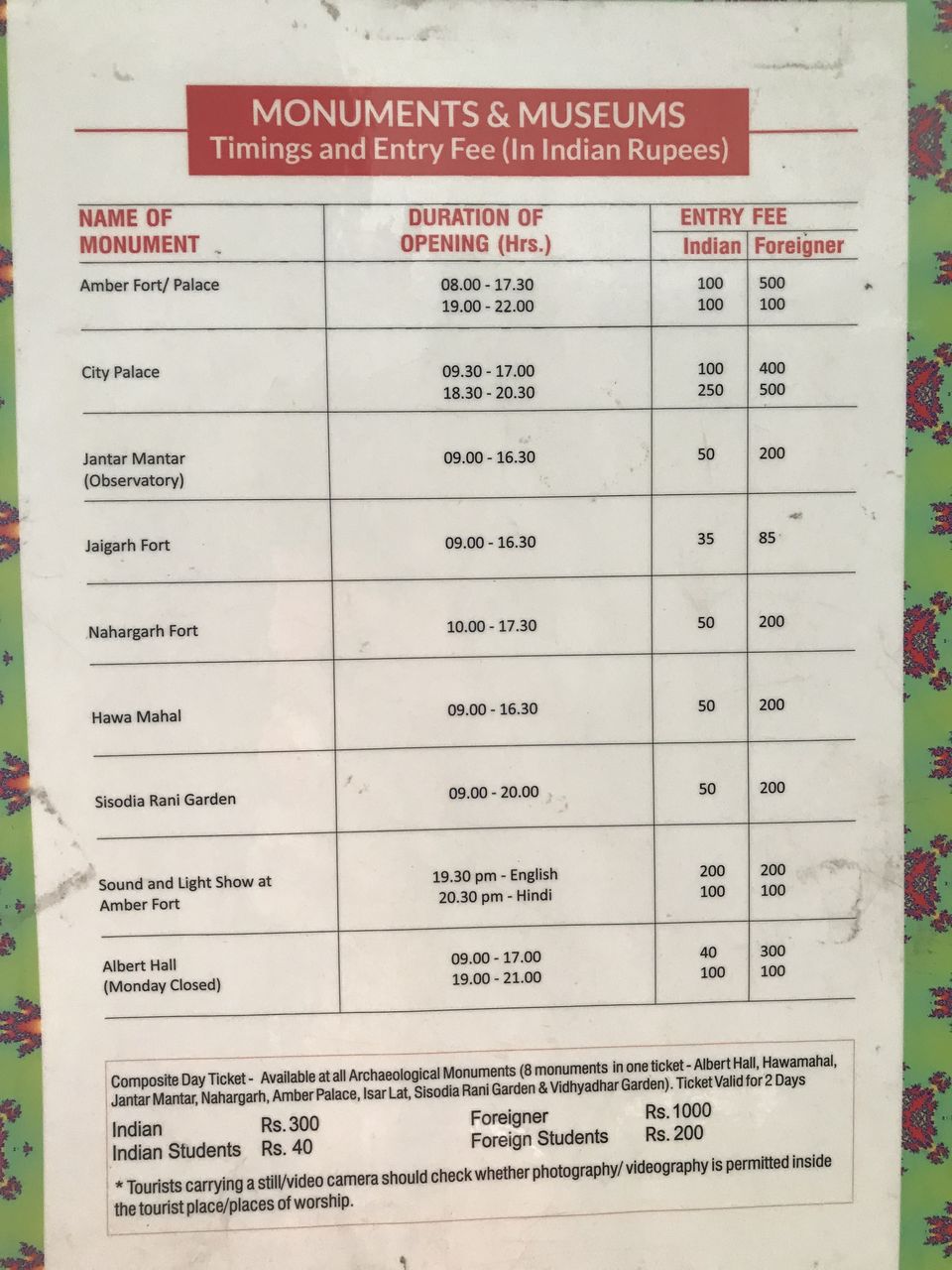 Day 1. Fort (Amer,Nahargarh): Located high on a hill at a distance of 11Km from Jaipur. You need to book a local taxi to reach Amer fort or travel by city bus/Auto. There are 2 other forts - Nahargarh Fort and Jaigarh Fort located close to Amer fort. Once you finish up Amer fort , you can book a Auto/taxi to take you up to Nahargarh Fort. I skipped Jaigarh fort (It houses world's largest cannon on the wheels called 'Jaivana Cannon') as I wanted to witness scenic sunset from Nahargarh Fort. If you can plan your travel early morning then you have the option to cover all three . But remember "If it has to be sunset view then it has to be Nahargarh".
OLA/Uber driver will deny to take you to Nahargarh fort even after booking is done as Nahargarh is around 7-10Km away from Amer and roads are hilly so Ola / Uber fare won't catch up for the fuel they burn on riding to top ( As per their logic and association decision). If you are witnessing sunset then you won't get a Auto/taxi back to the city as fort closes at 5pm. Even if you get they will charge you around Rs 700-800.So 'Always book a auto/taxi for to-fro distance and ask to drop you at your Hotel" . While returning try to visit Jal Mahal as well.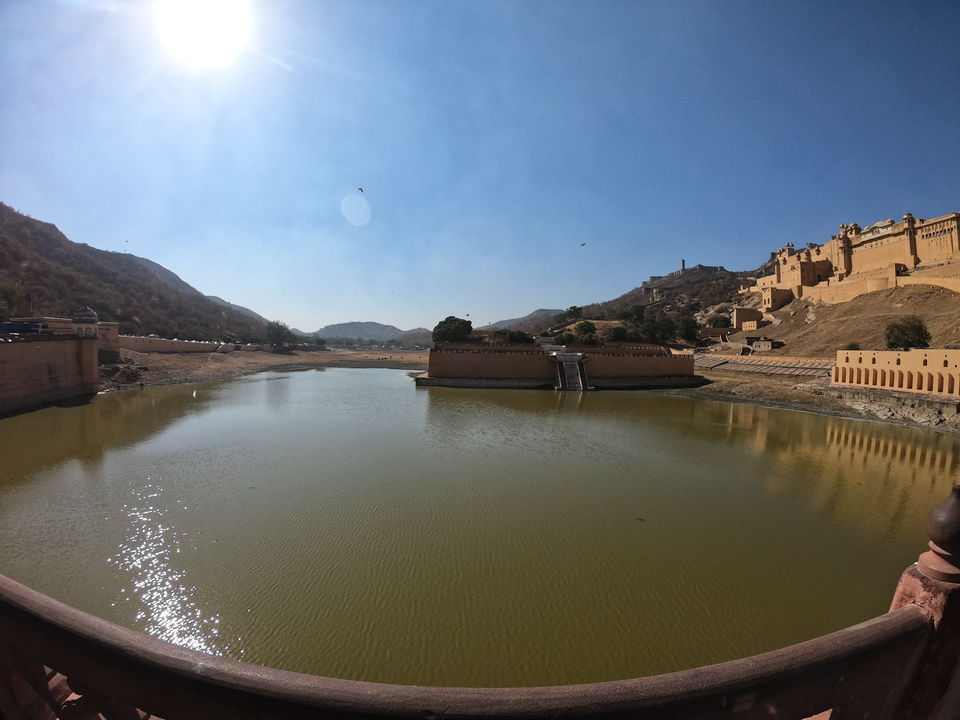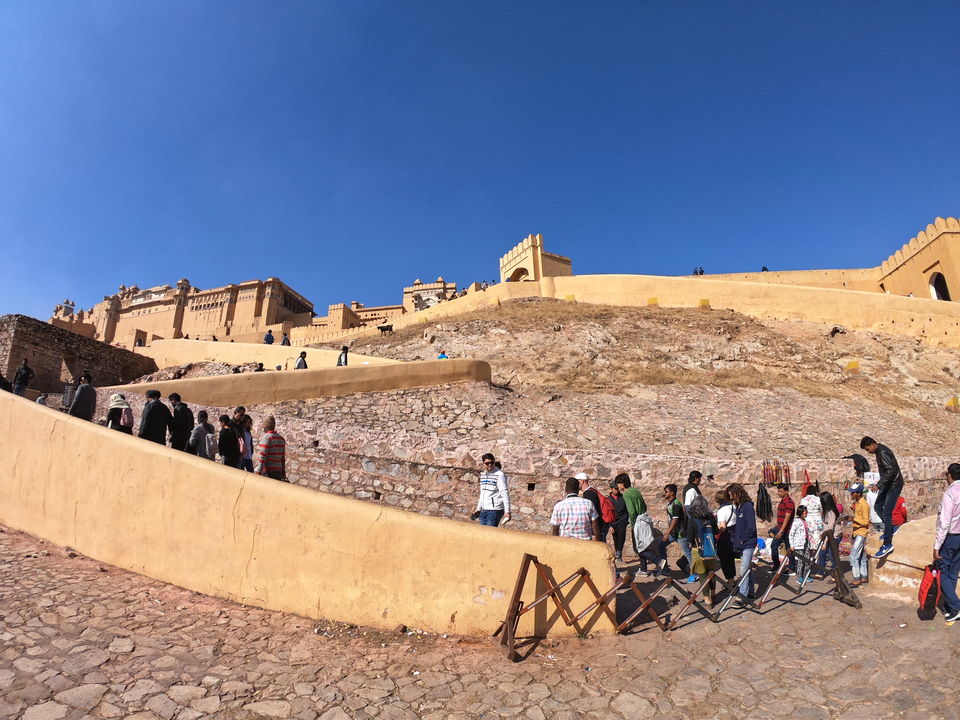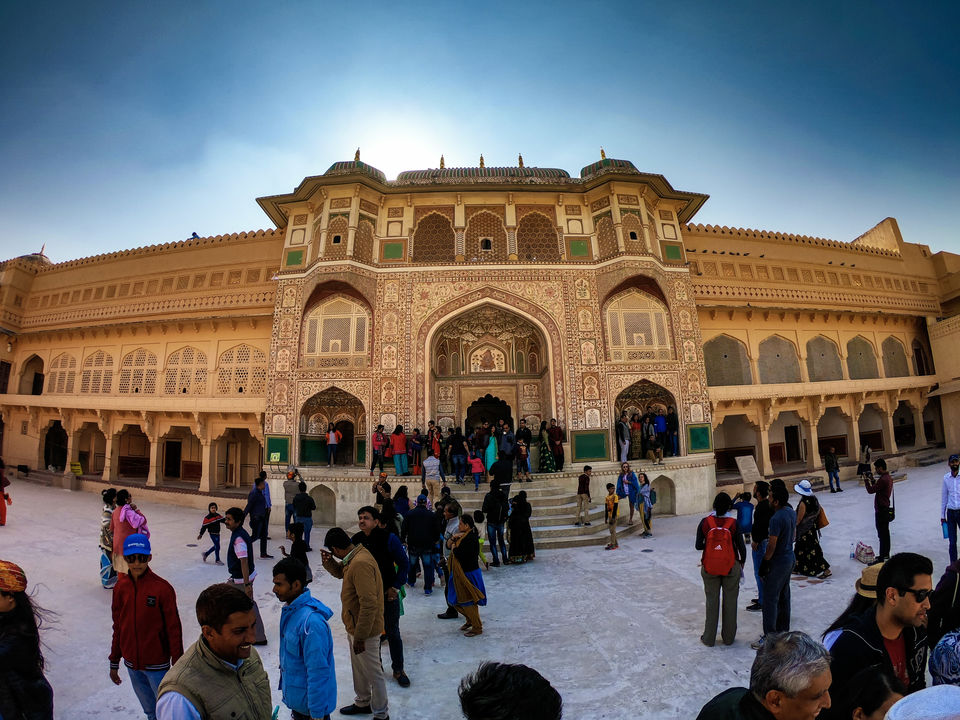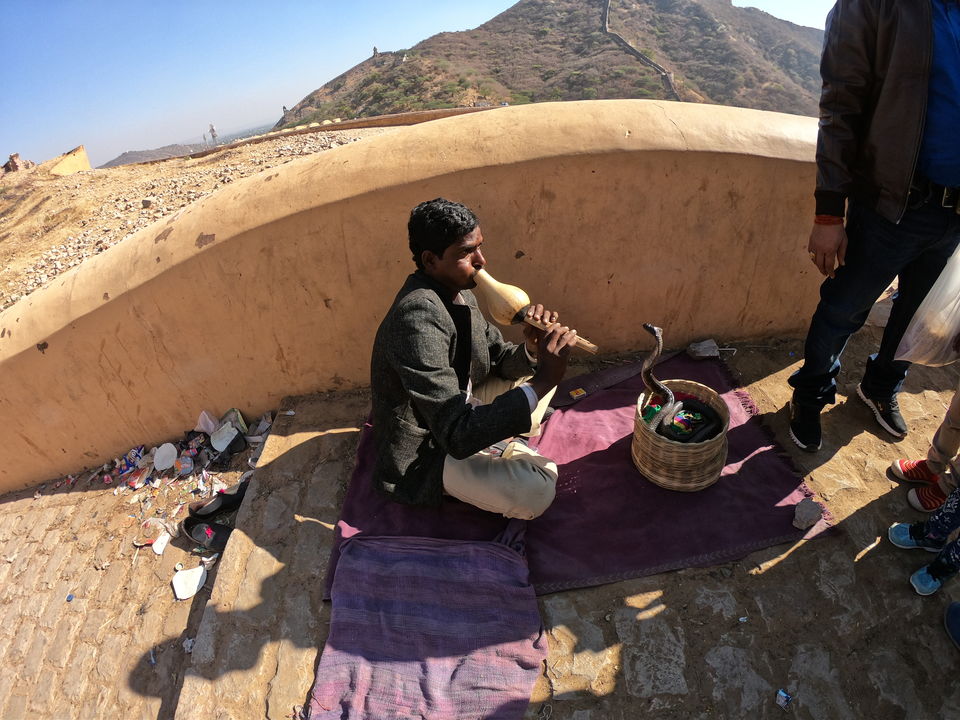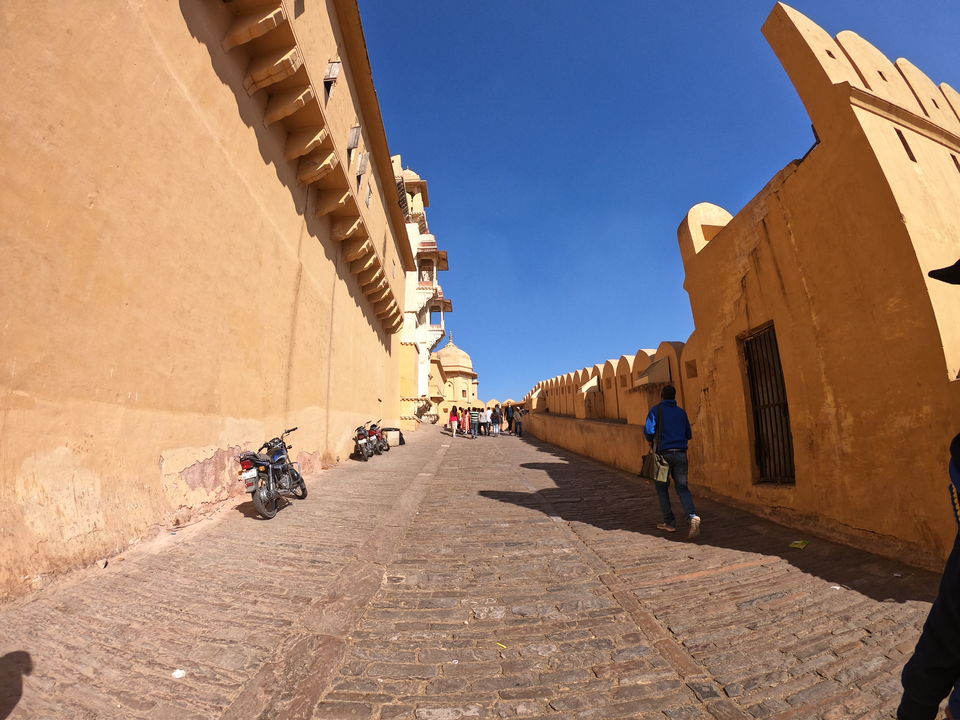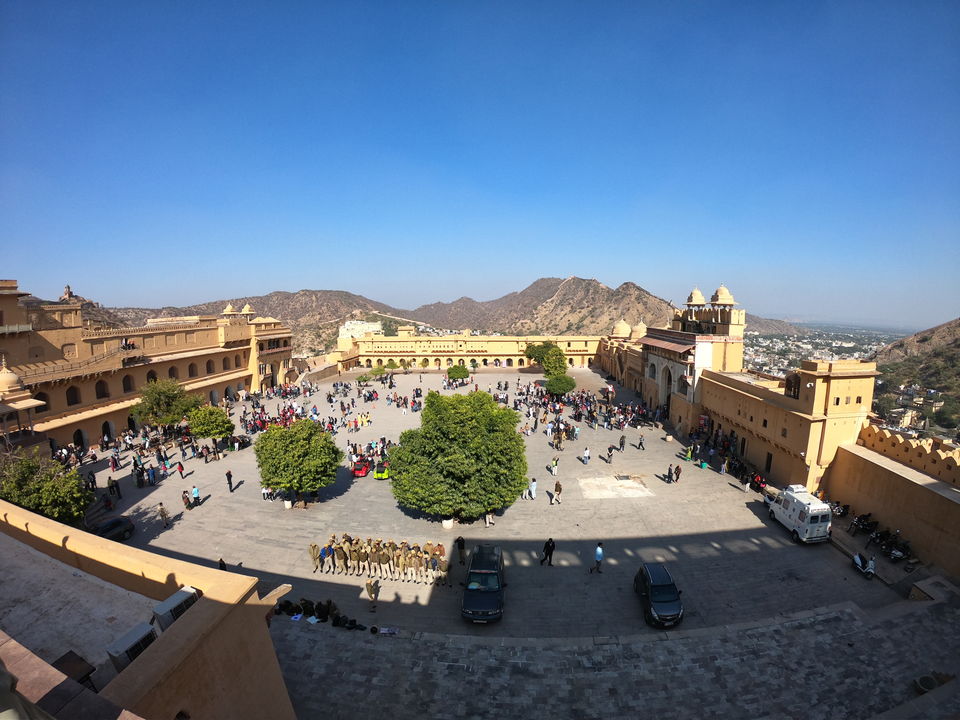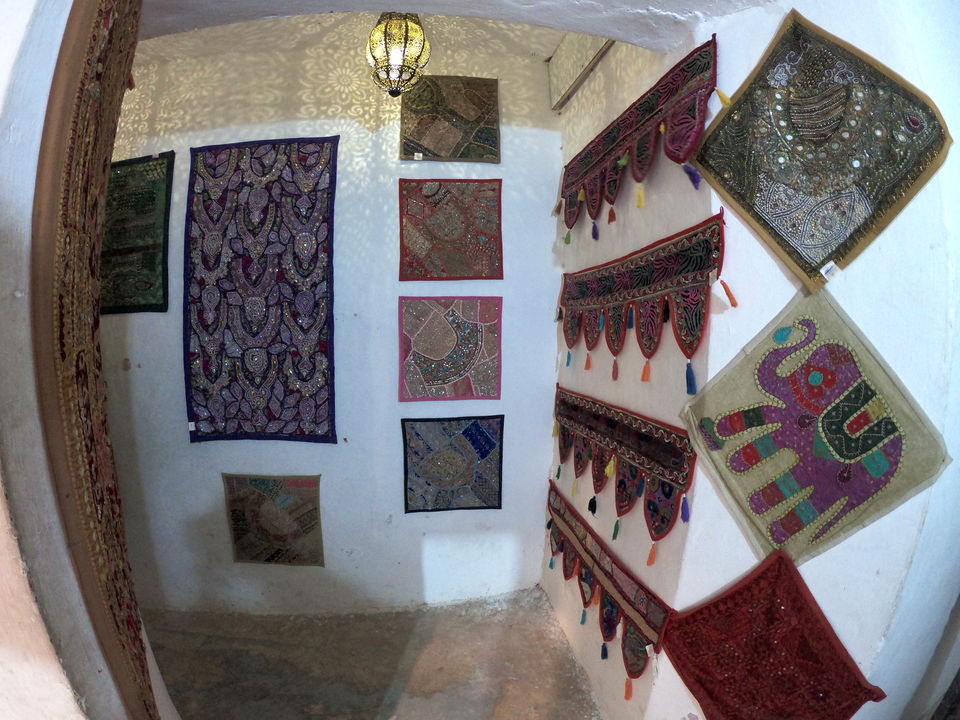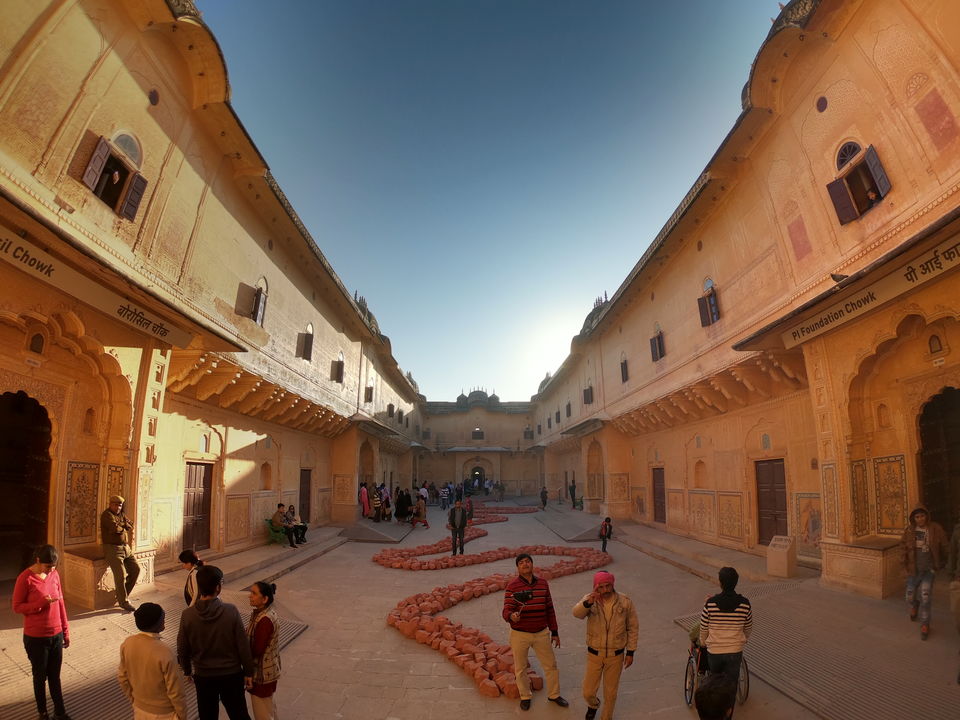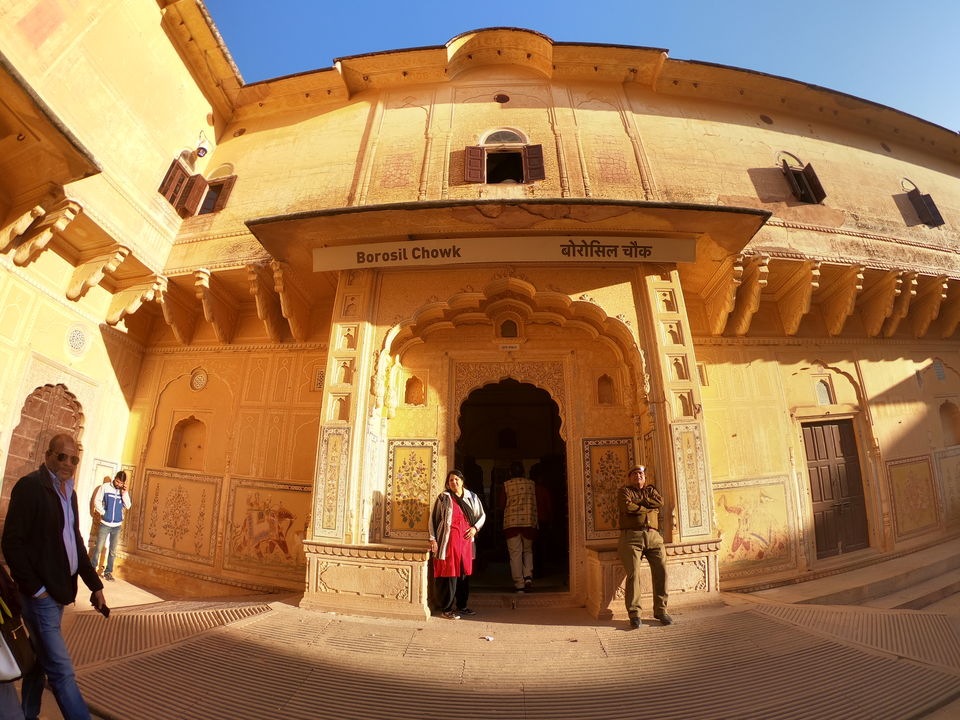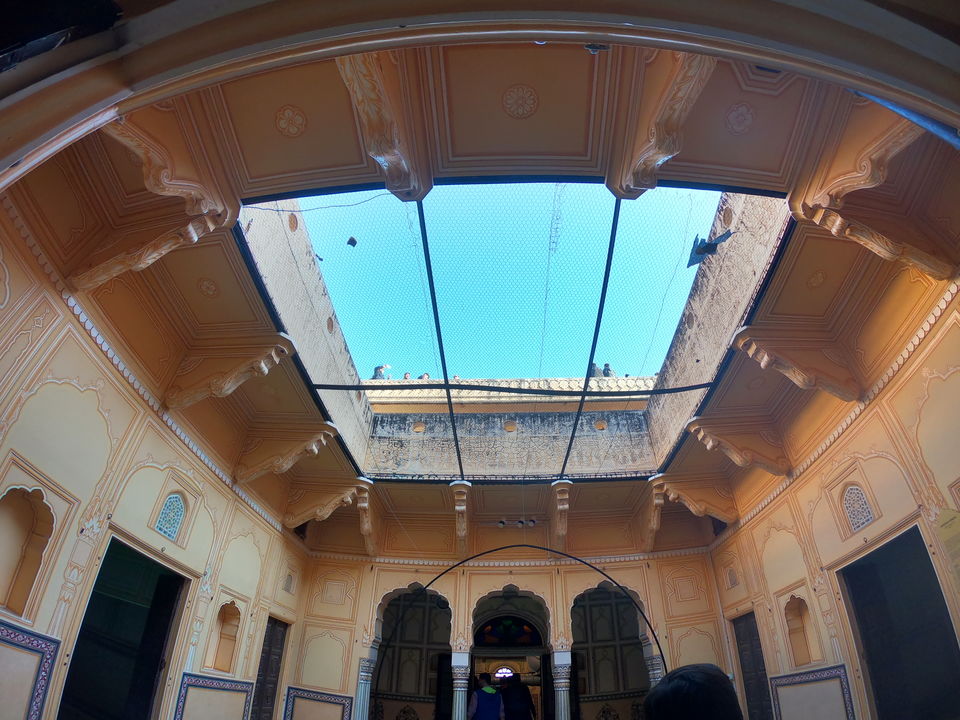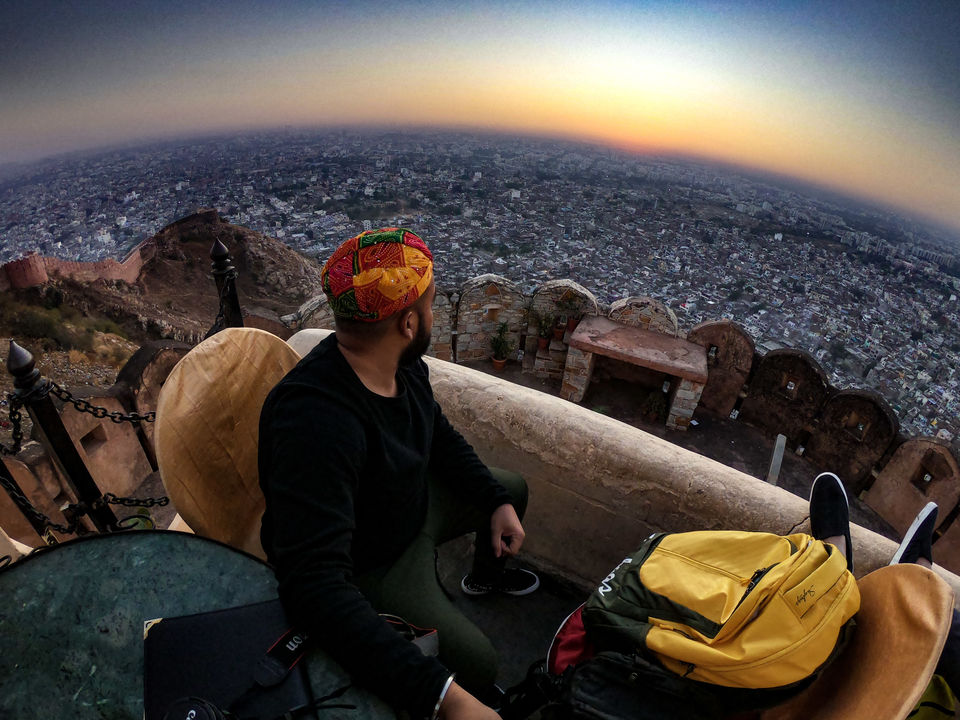 Albert Museum and Hawa Mahal (Night View): After returning from Fort , I took a break and later on around 7:3o-8pm I started off to capture the breathtaking night view of Hawa-Mahal and Albert Museum. You can hire a tuk-tuk or Auto,Cab to reach both places as they are situated in city itself.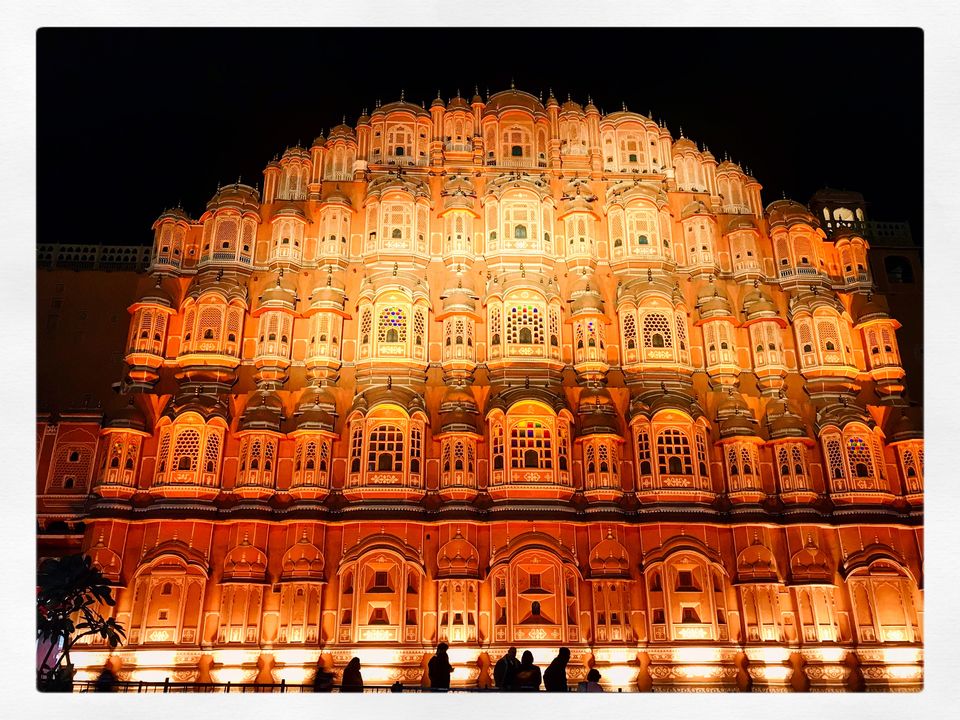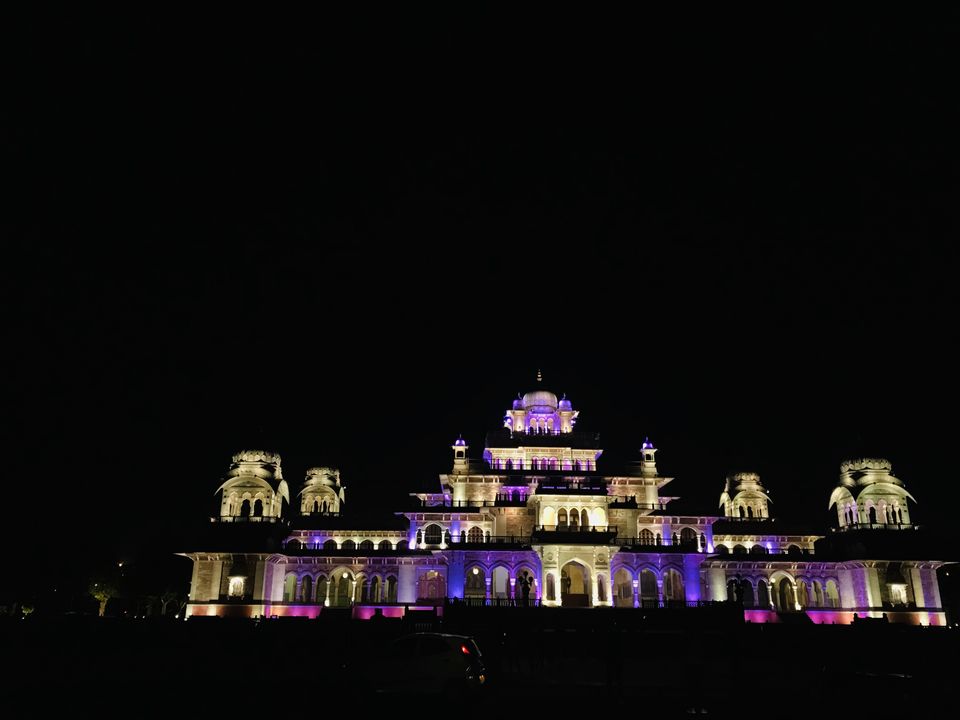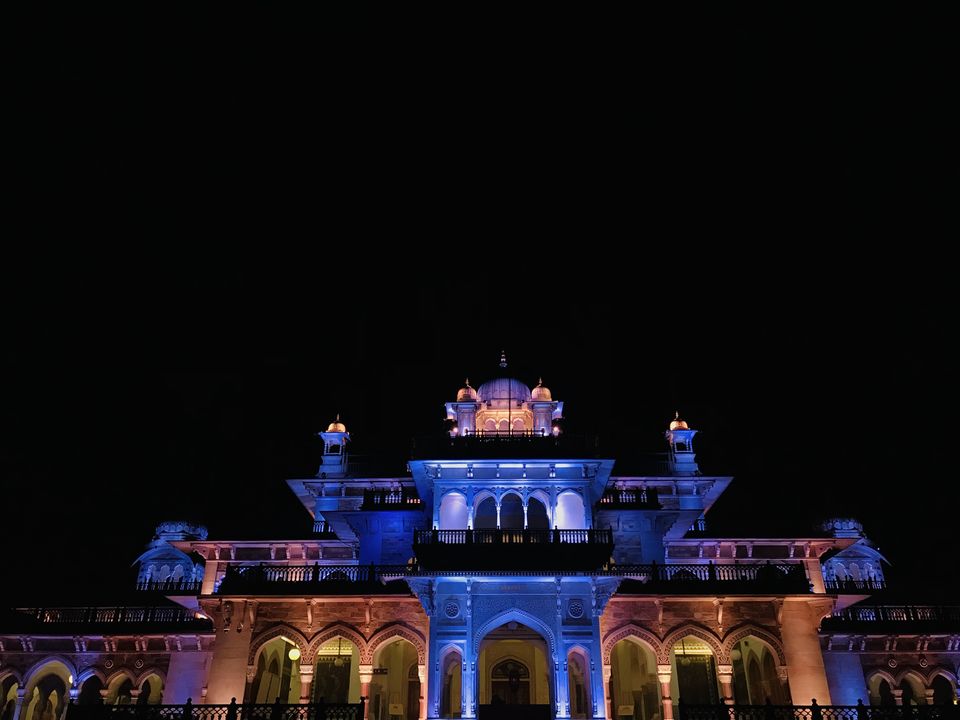 Day 2:(Jaipur Palace ,Hawa Mahal Market, Cafe Palladio):
Jaipur is a must visit shopping destination as well. It offers wide range of handicrafts, Pottery, textiles and sandalwood carvings etc. I walked down the streets to capture some portraits and later on to end the day I went to Bar cafe Palladio which is around 5-6Km from Hawa Mahal. It's a must visit place when you are at Jaipur. I skipped other places like Jantar Mantar etc.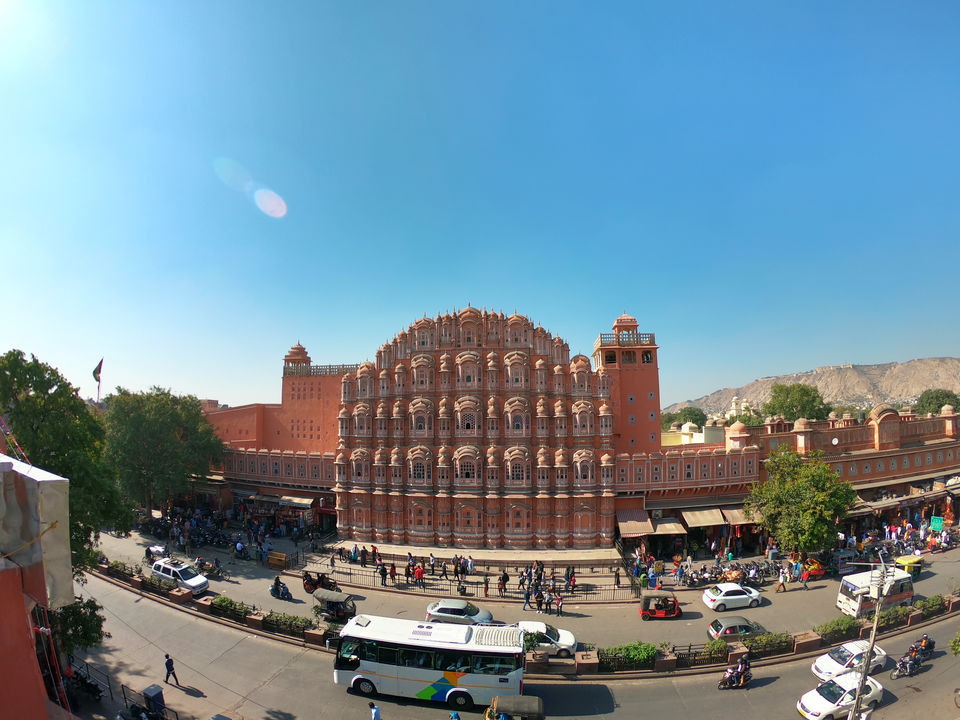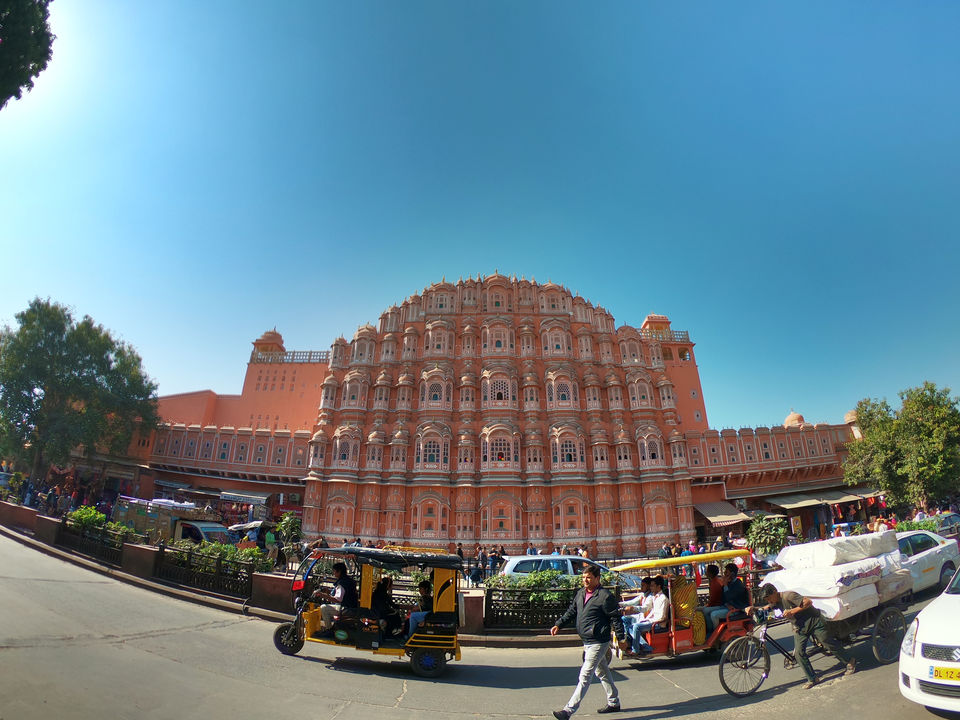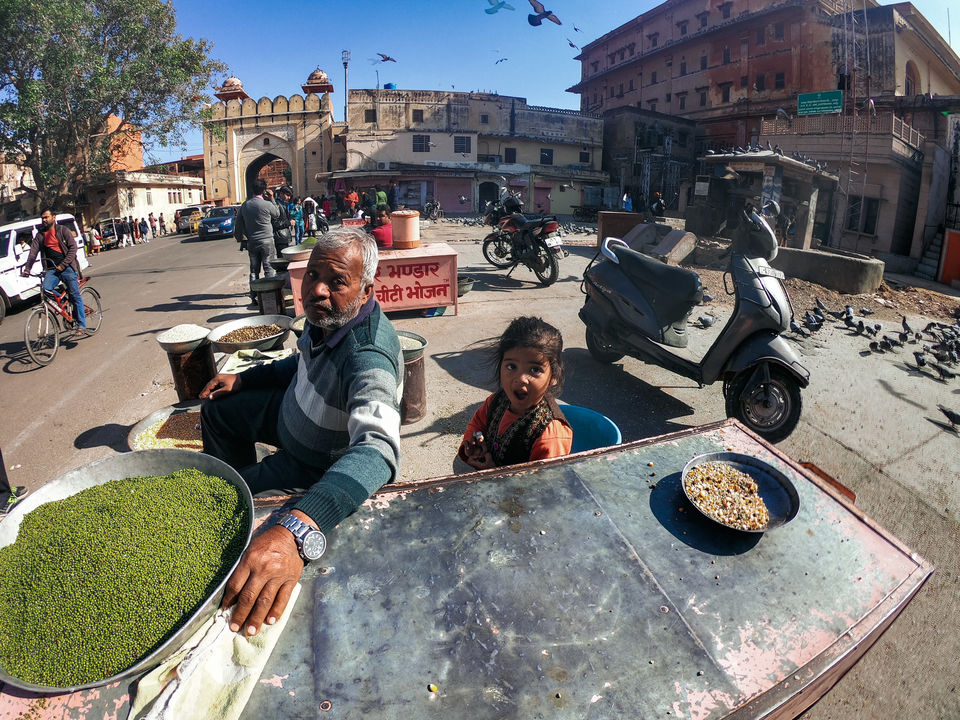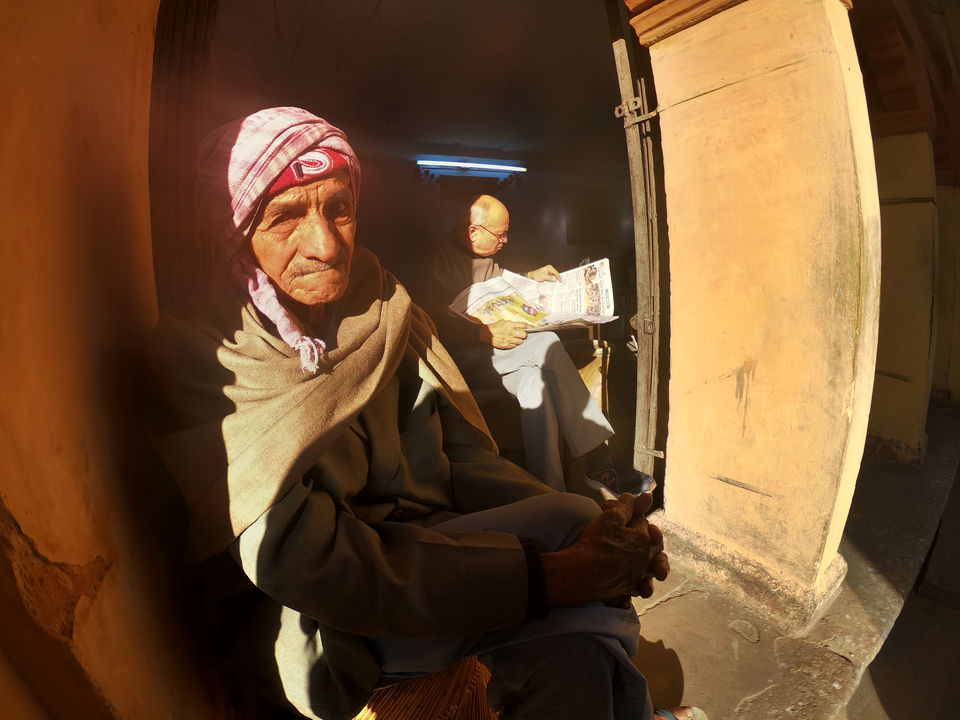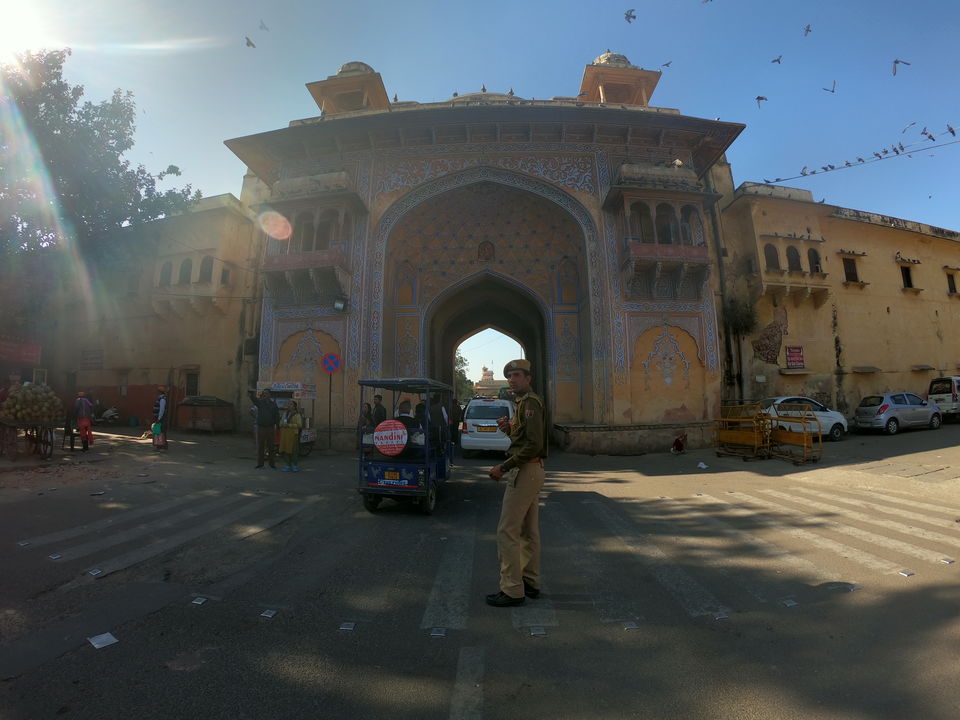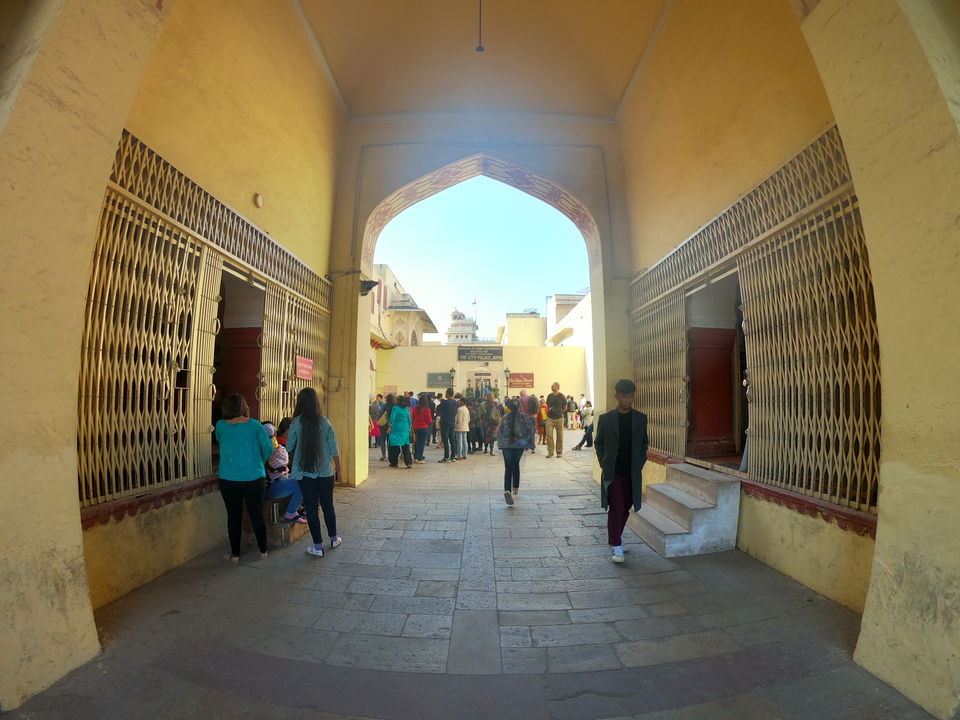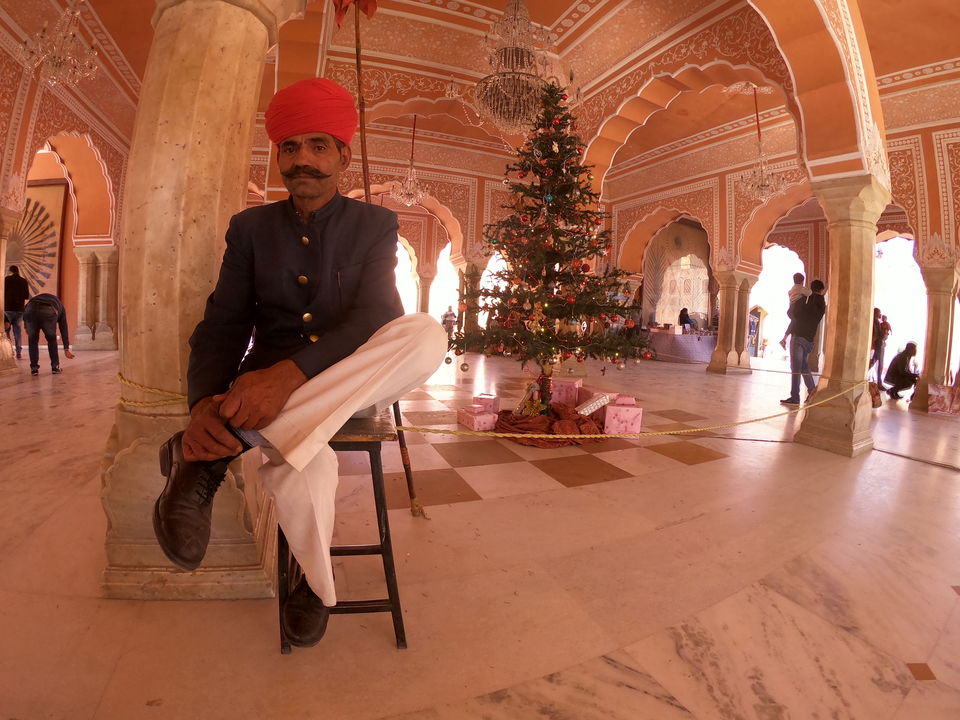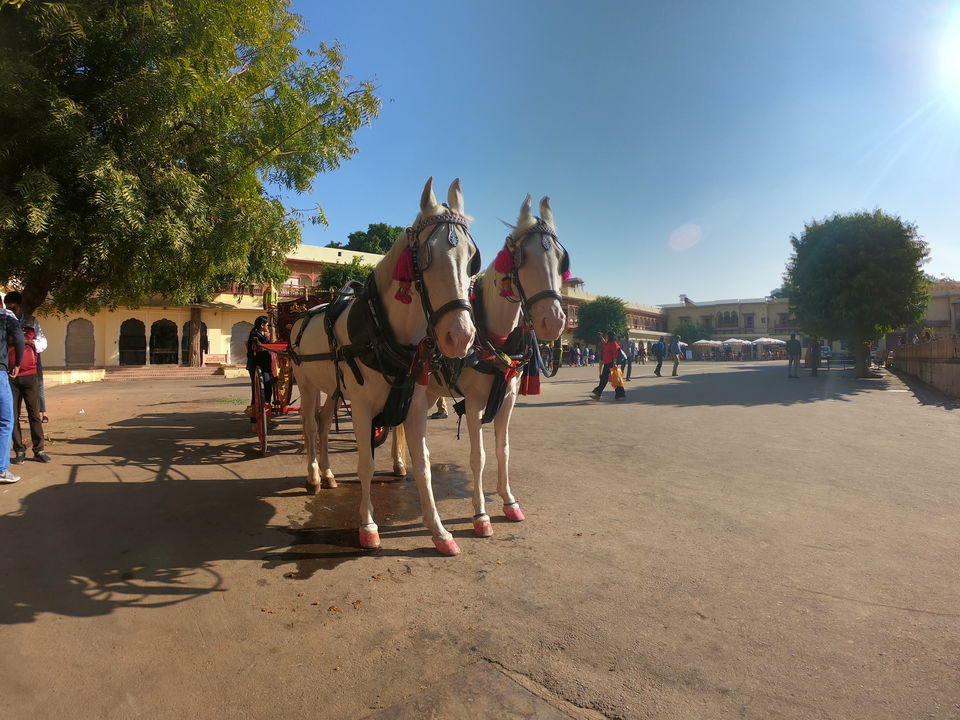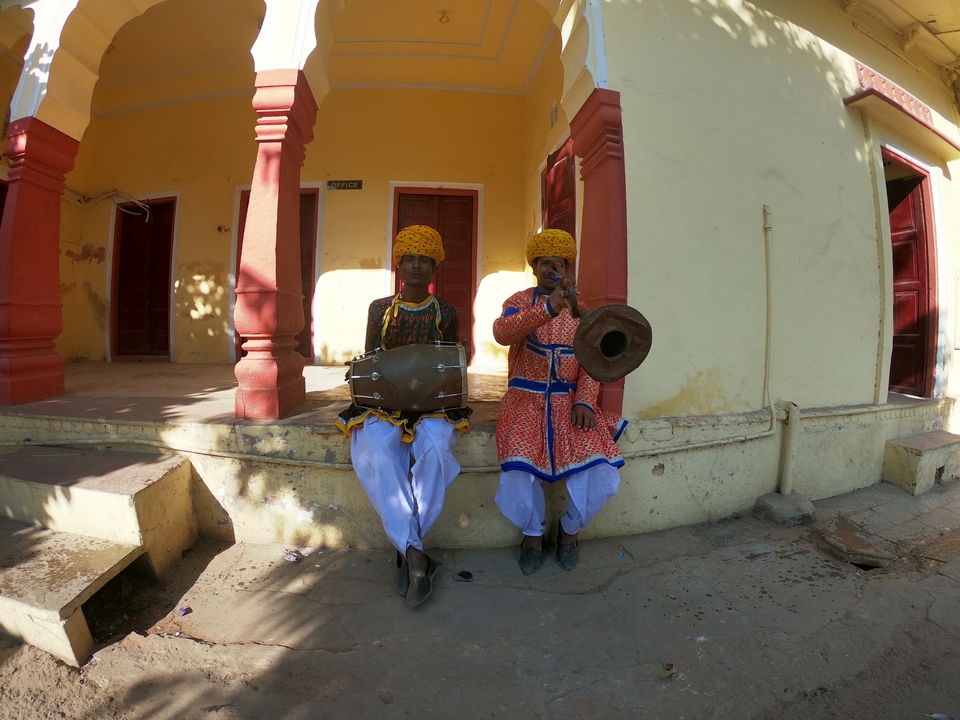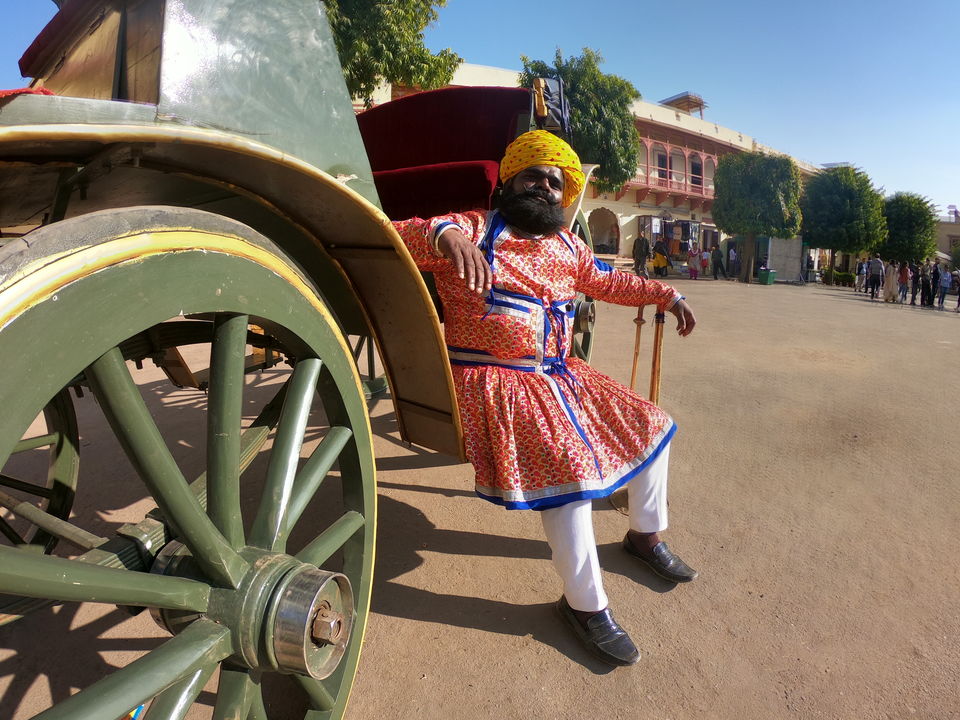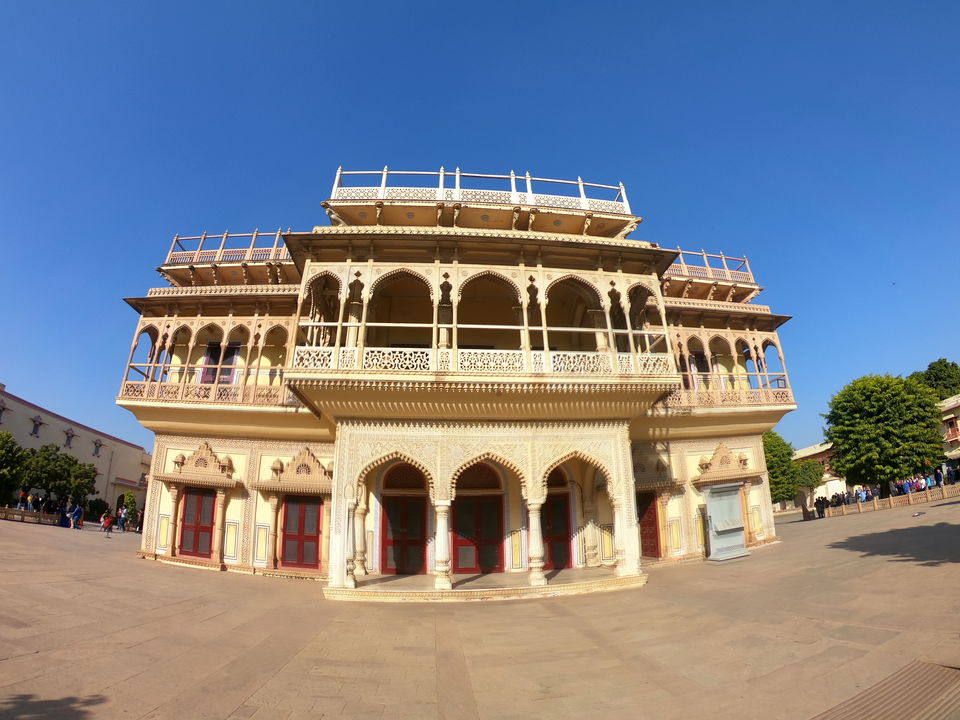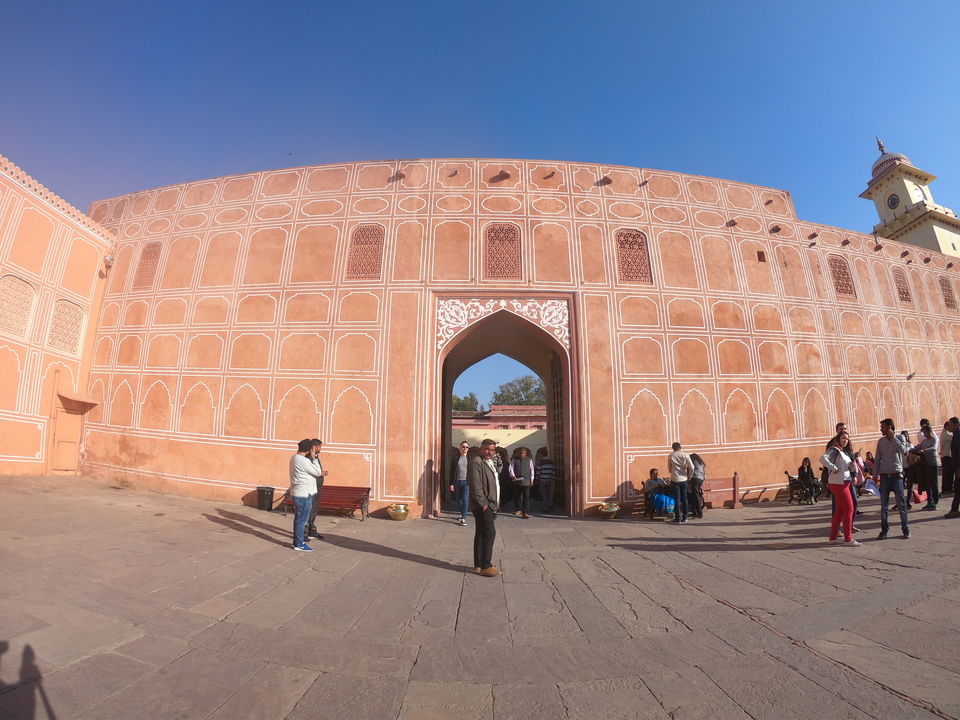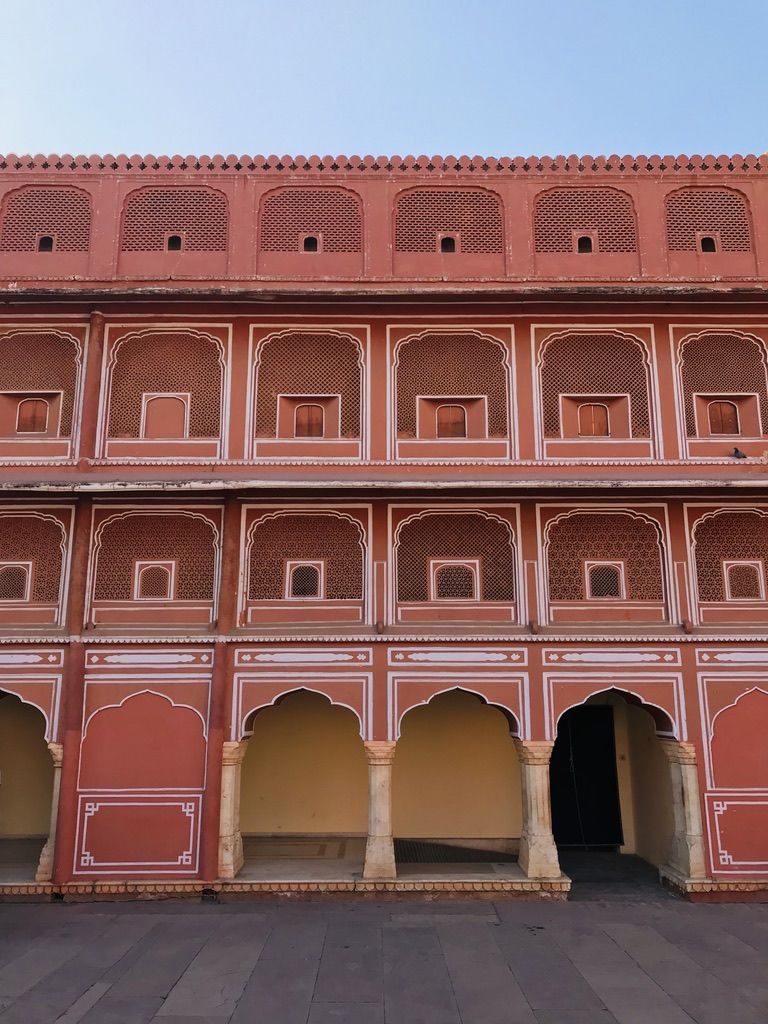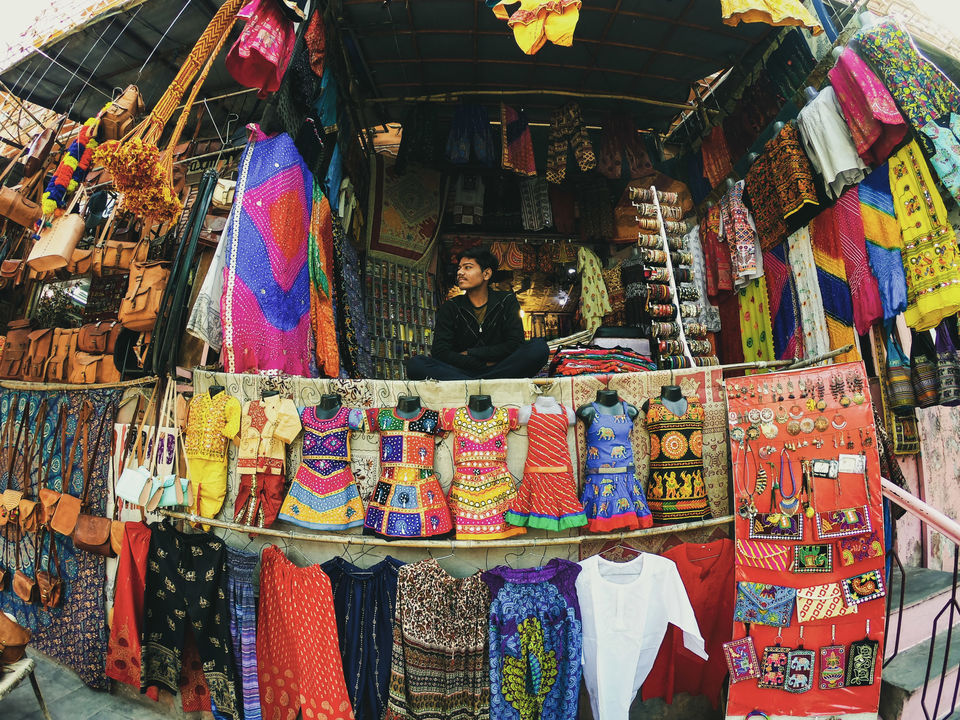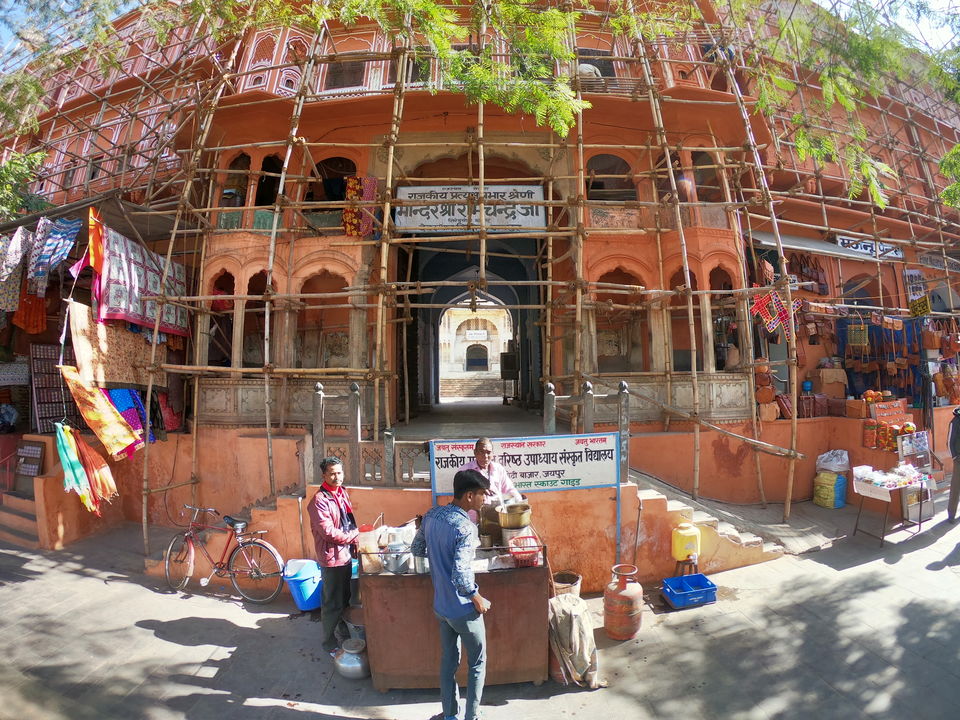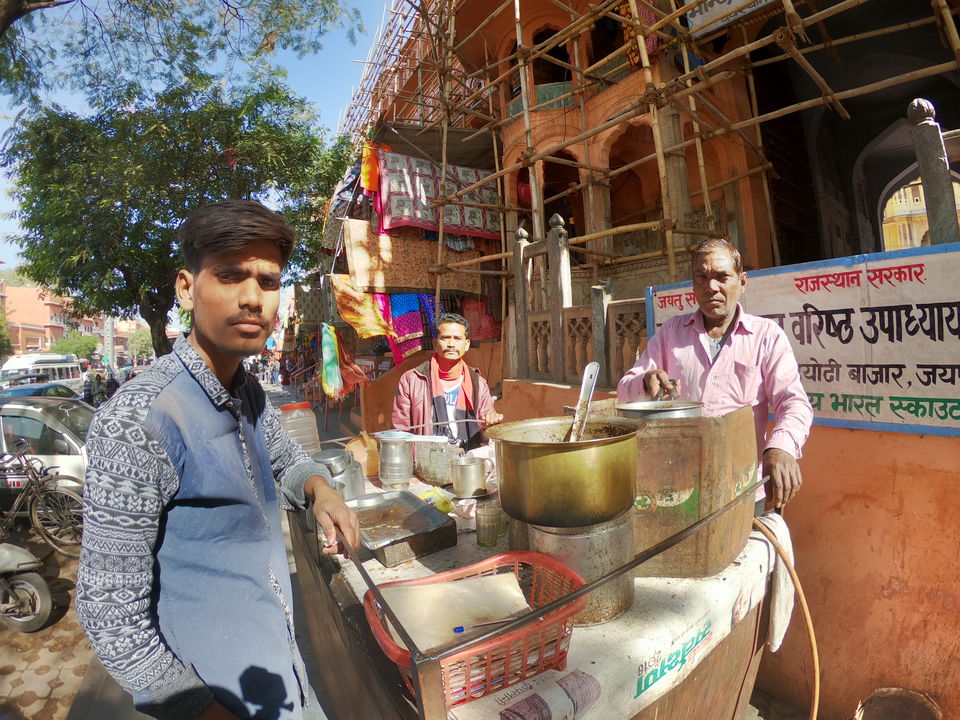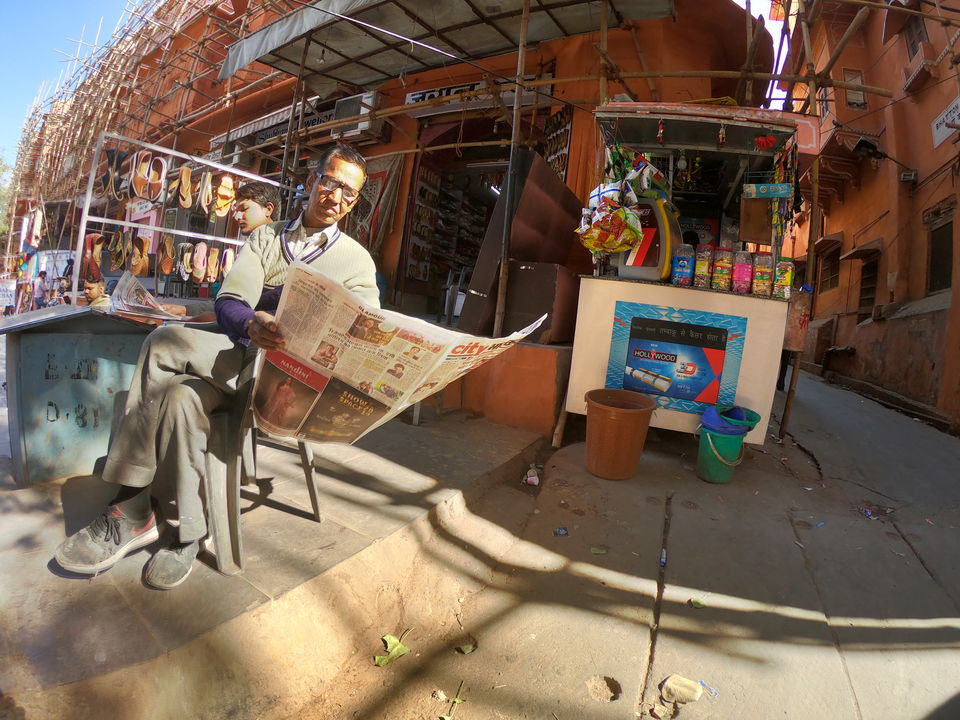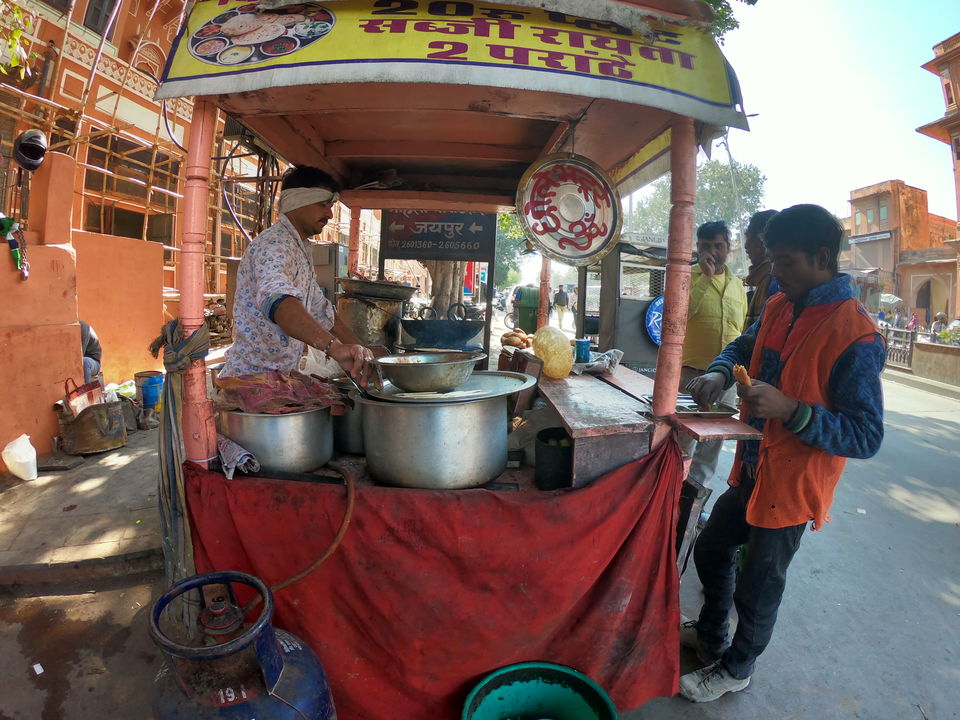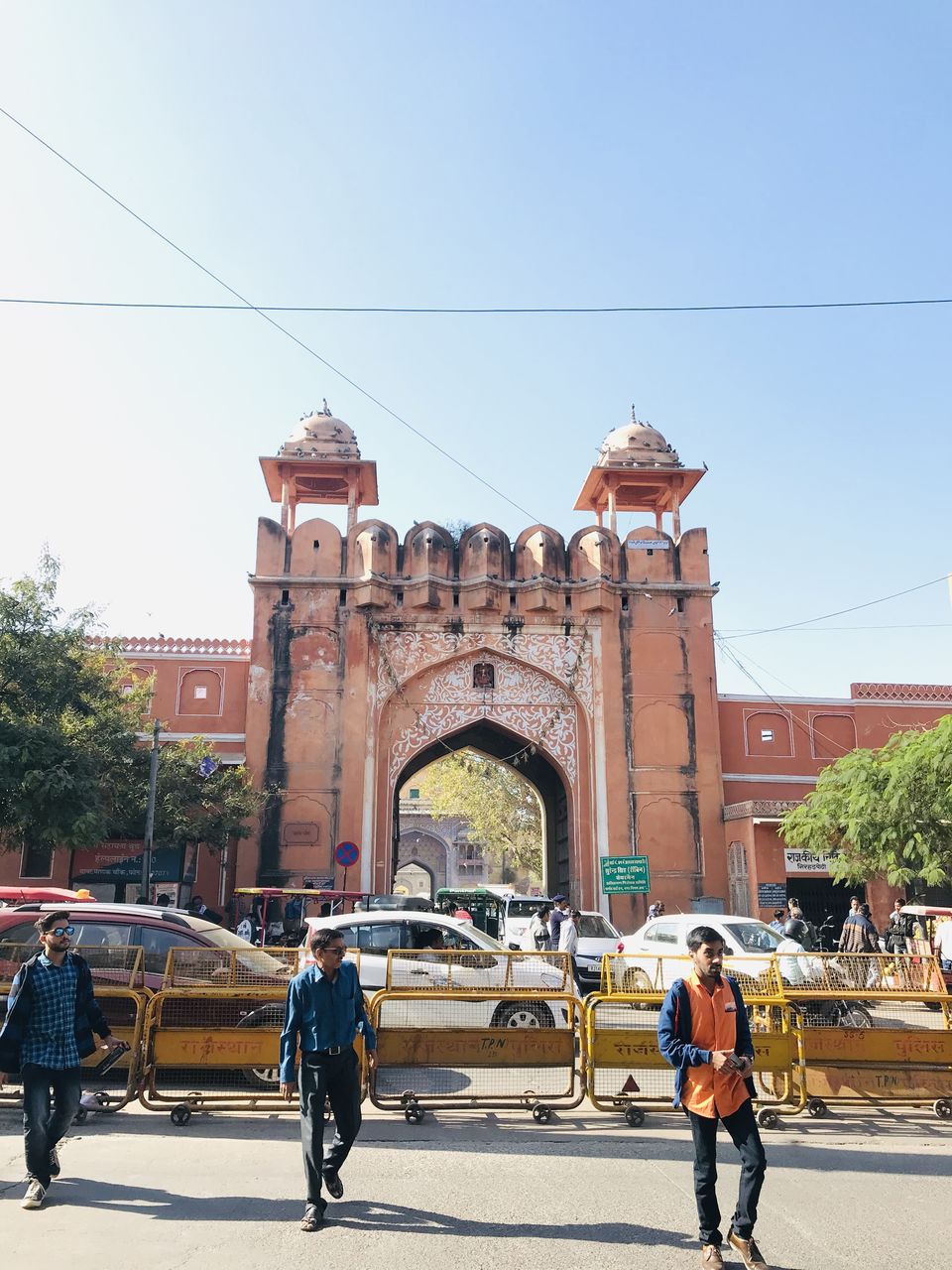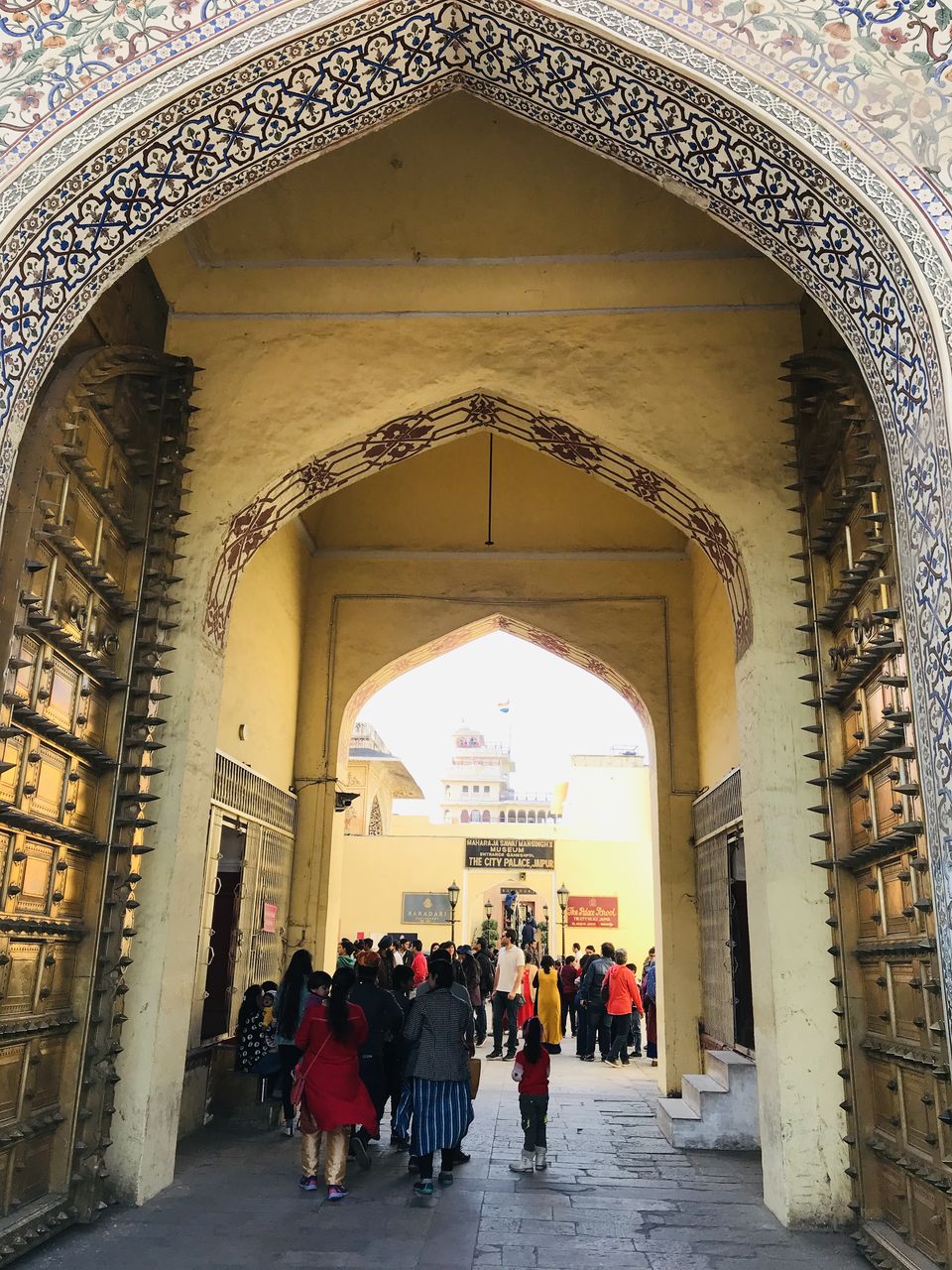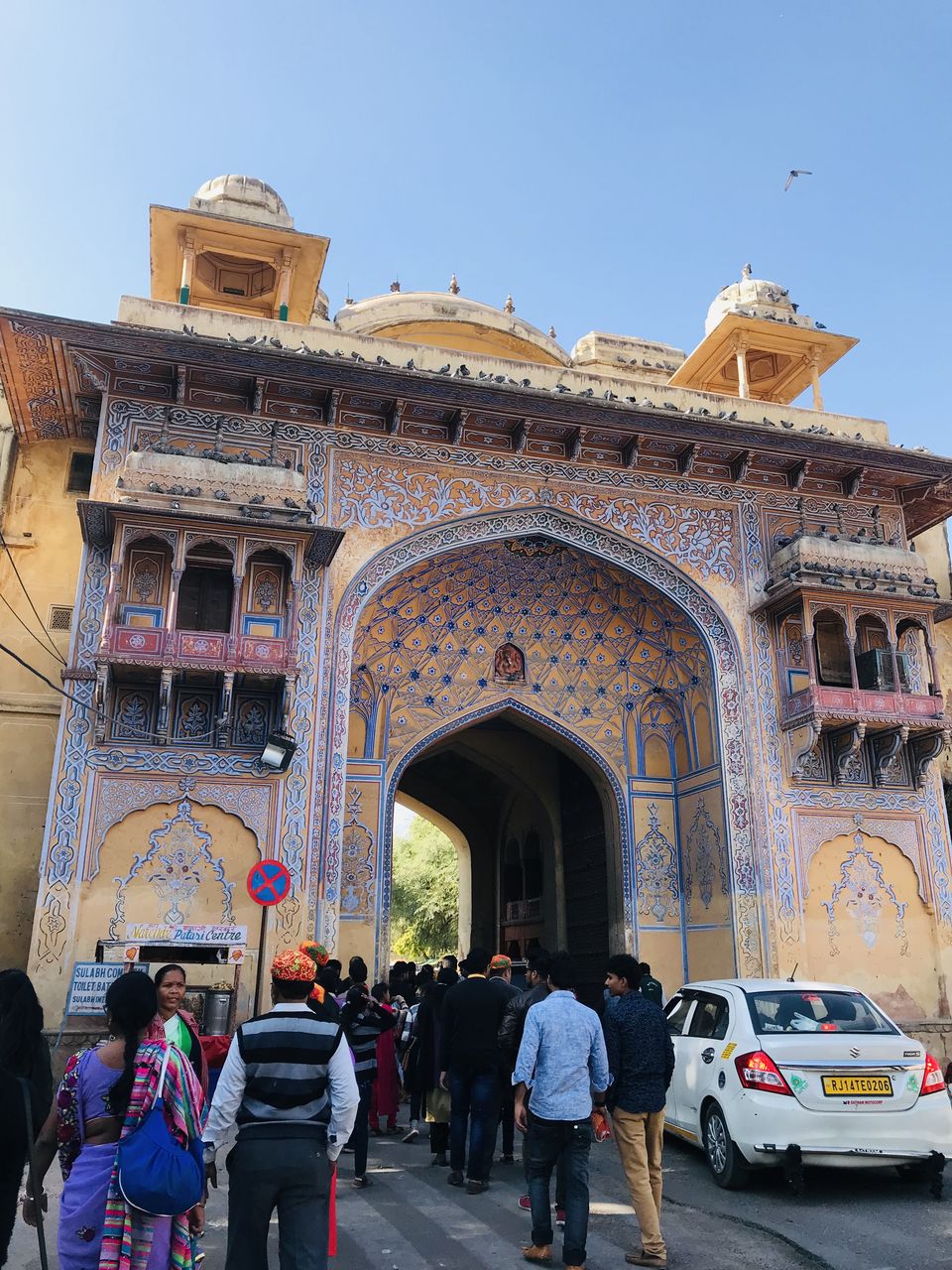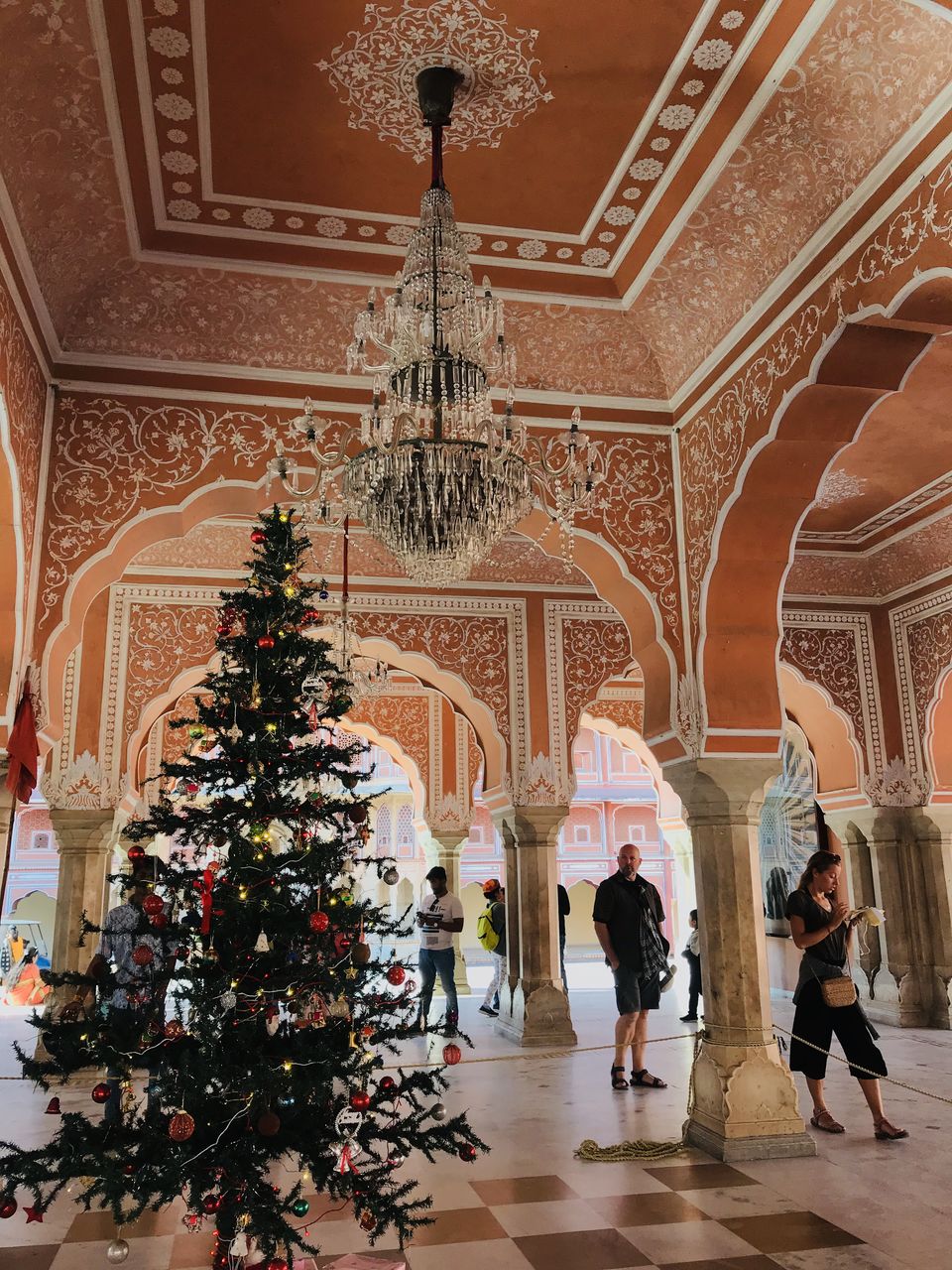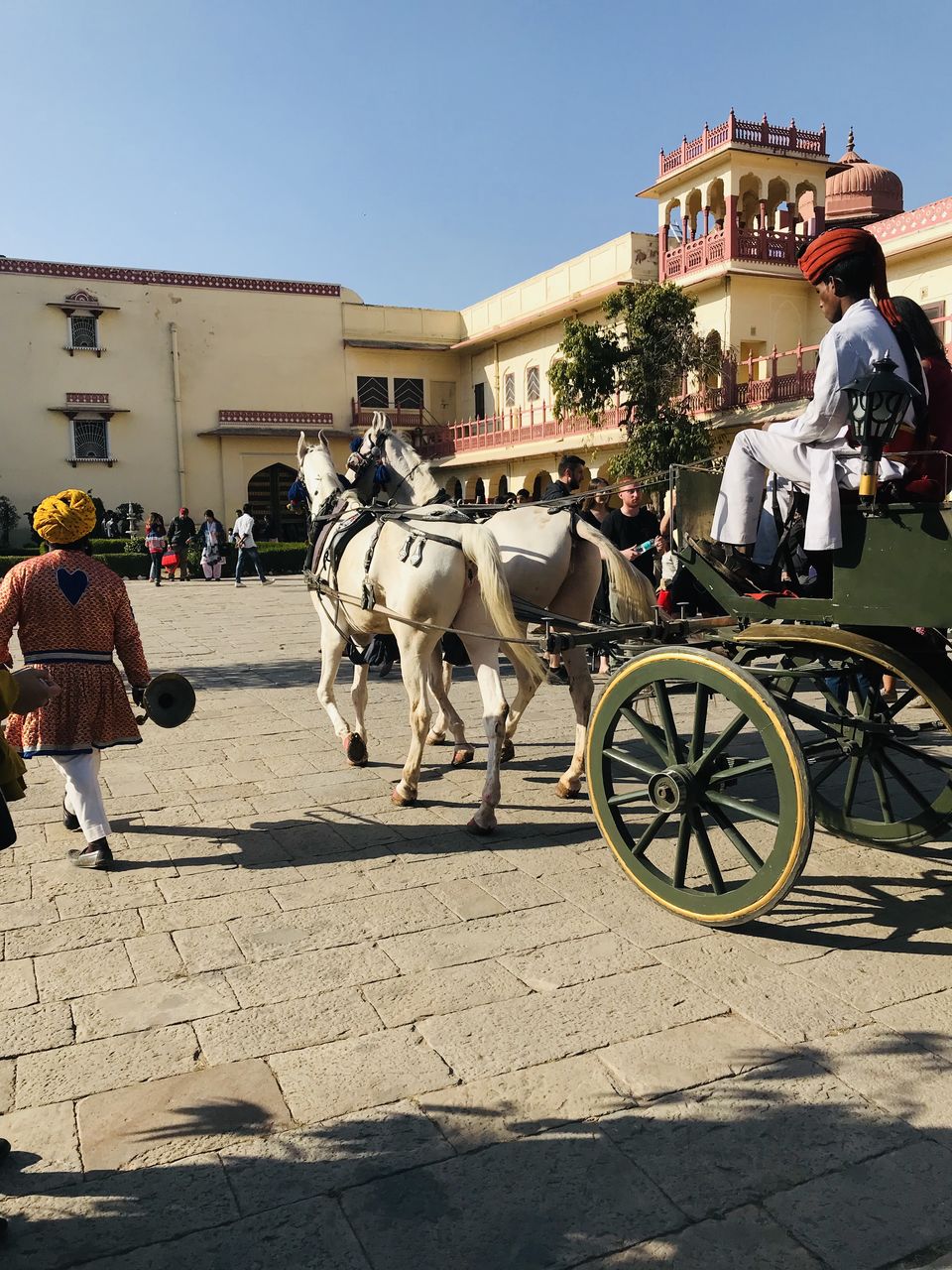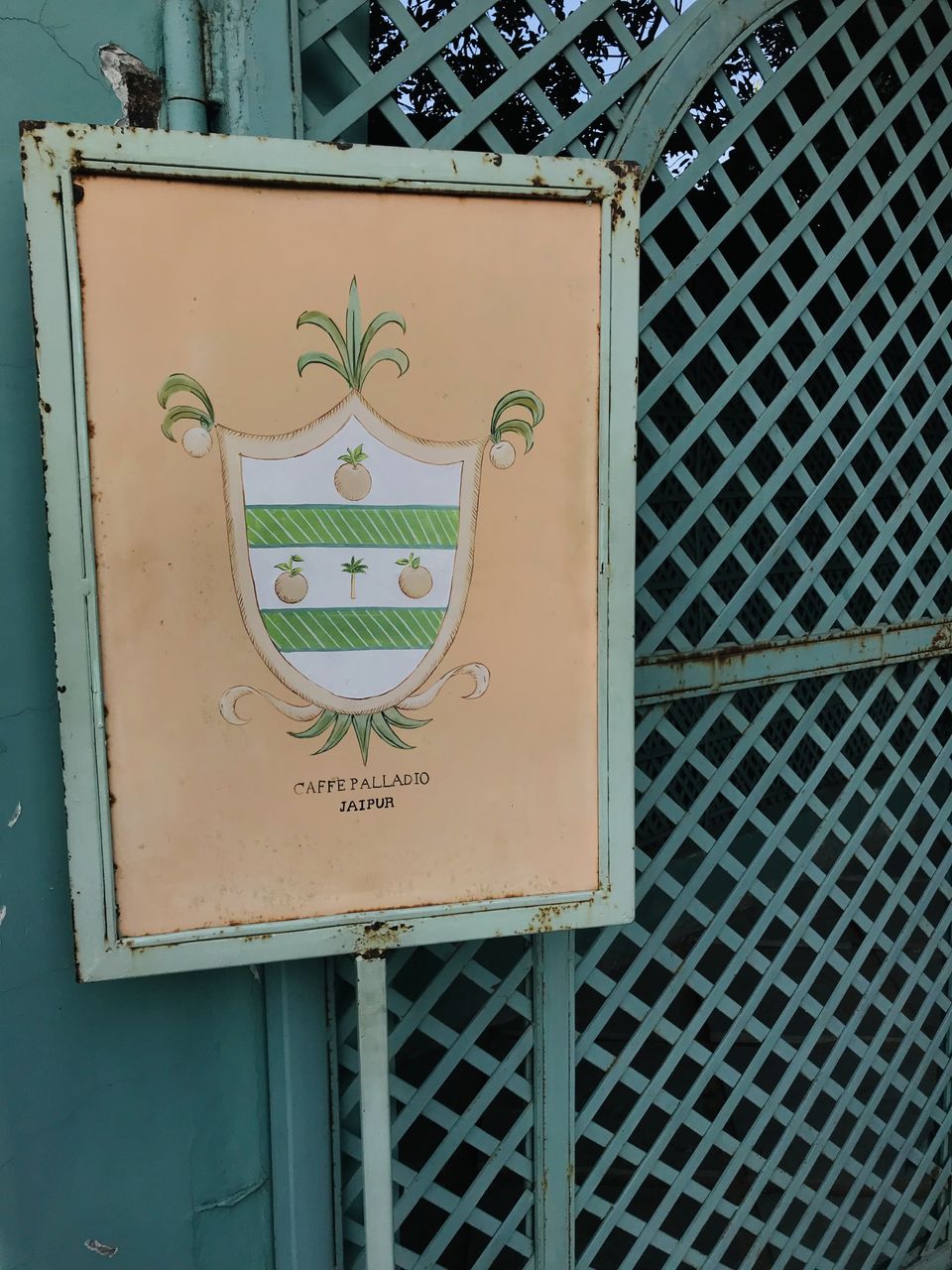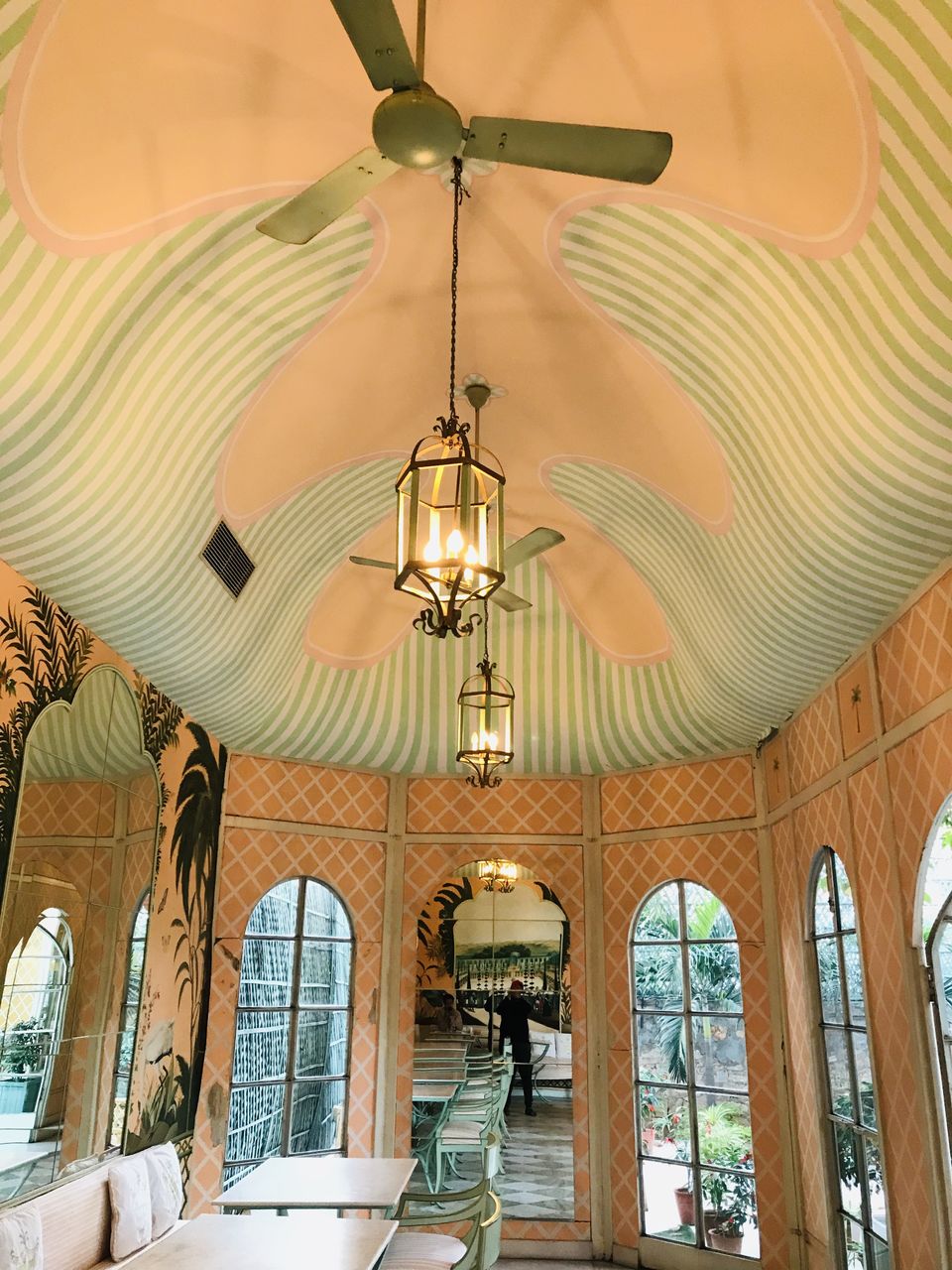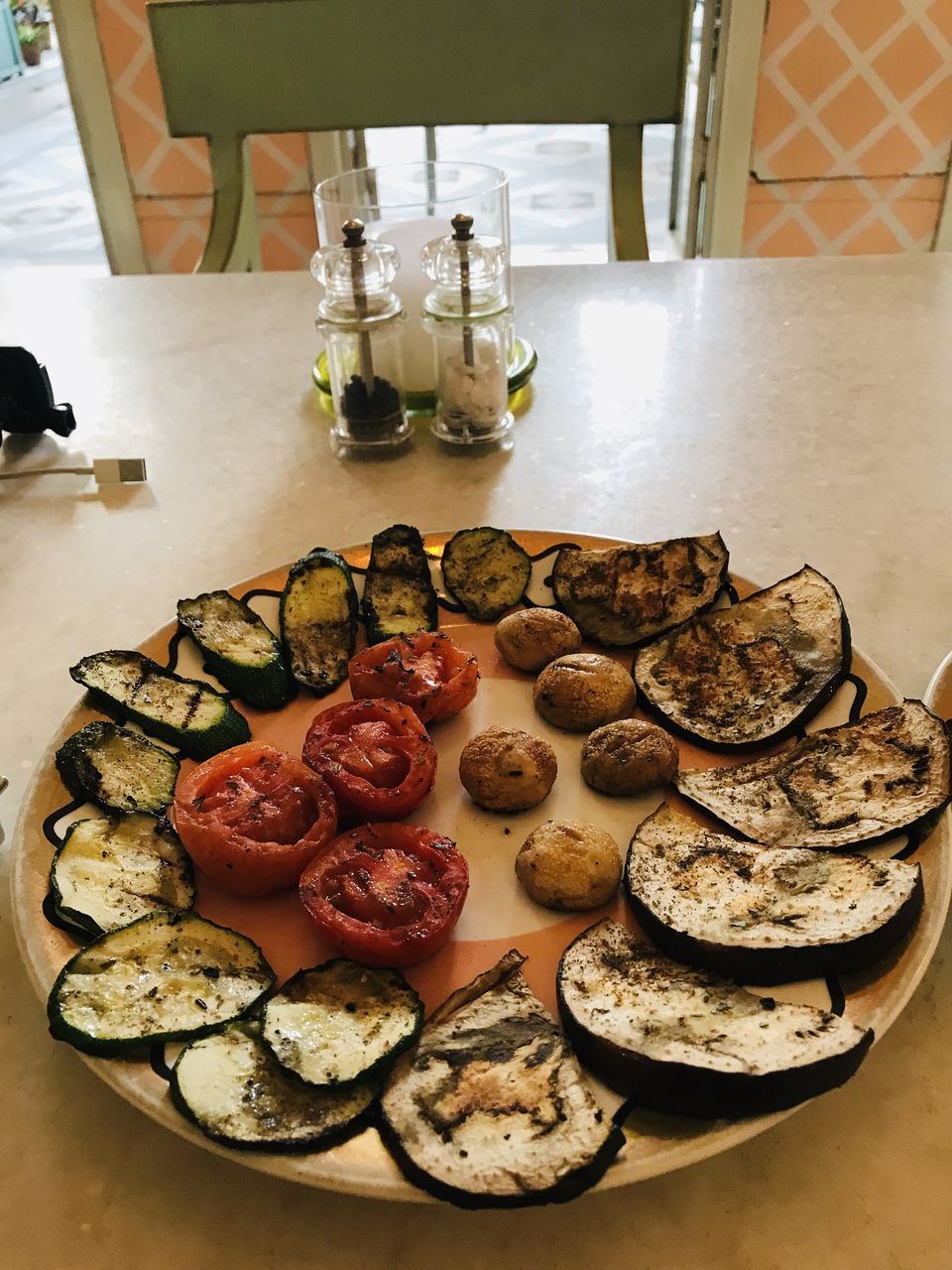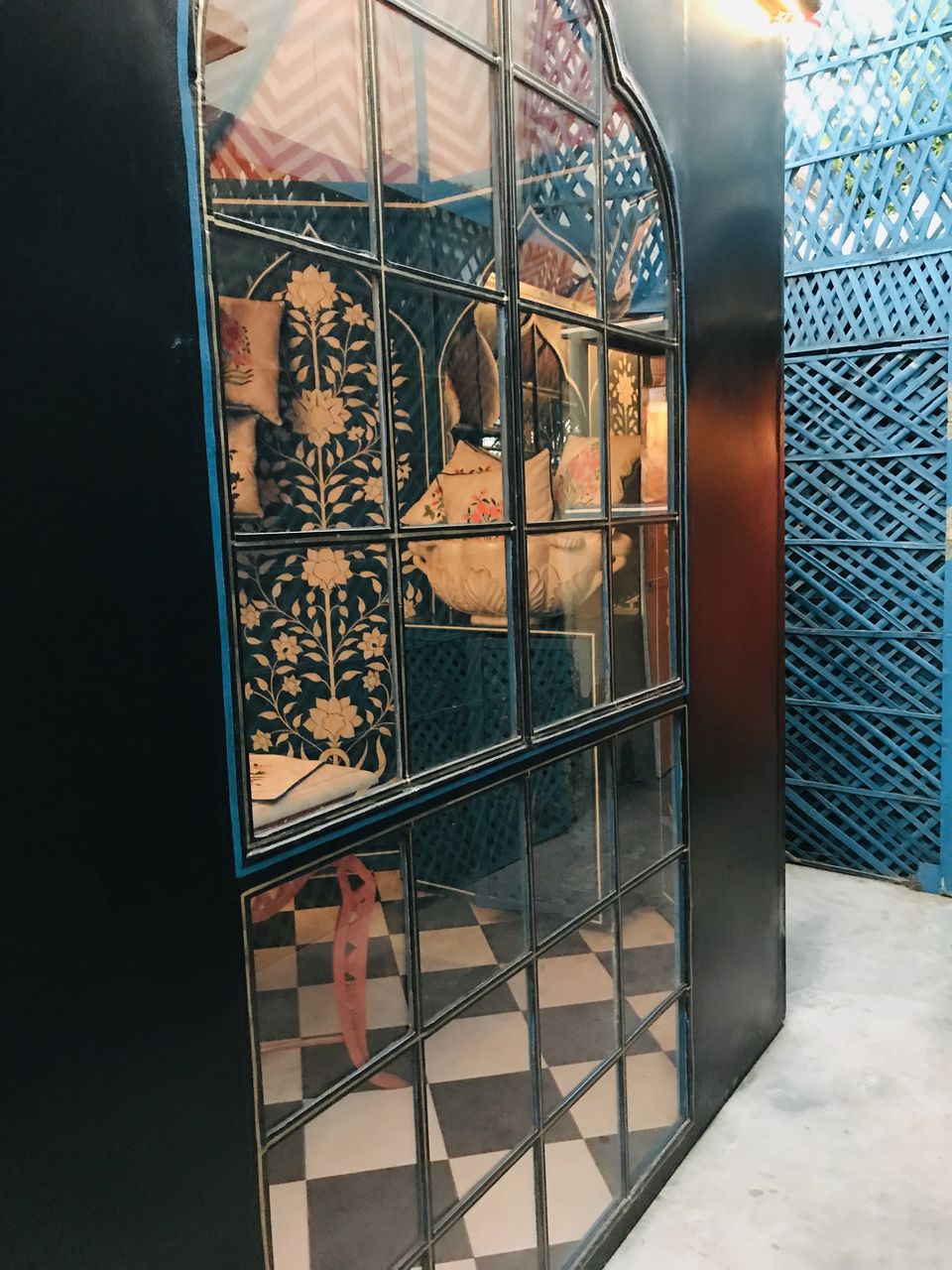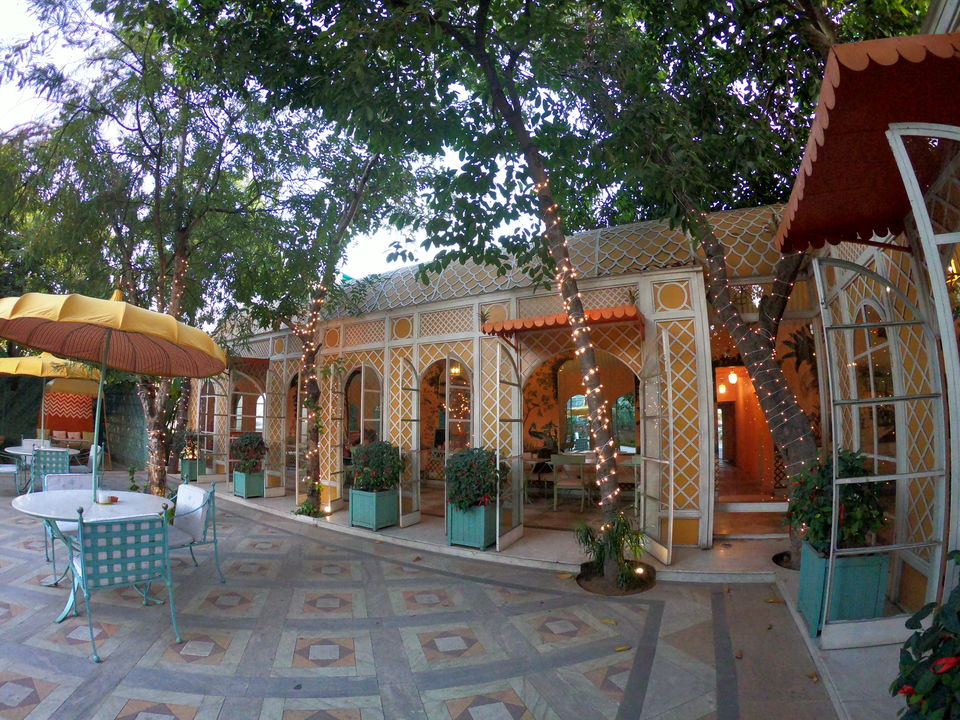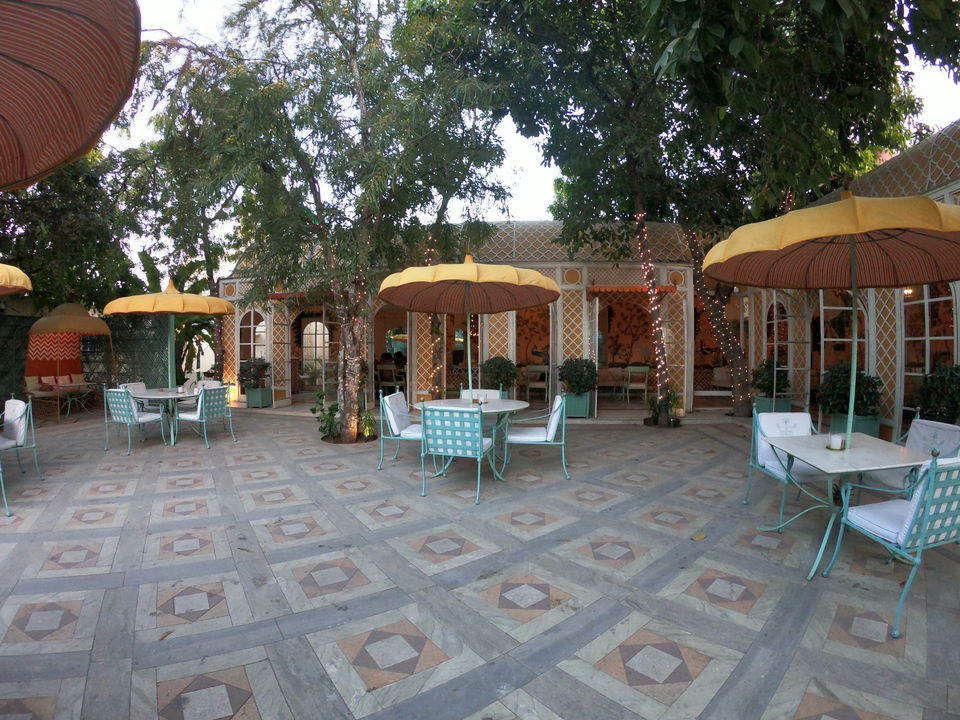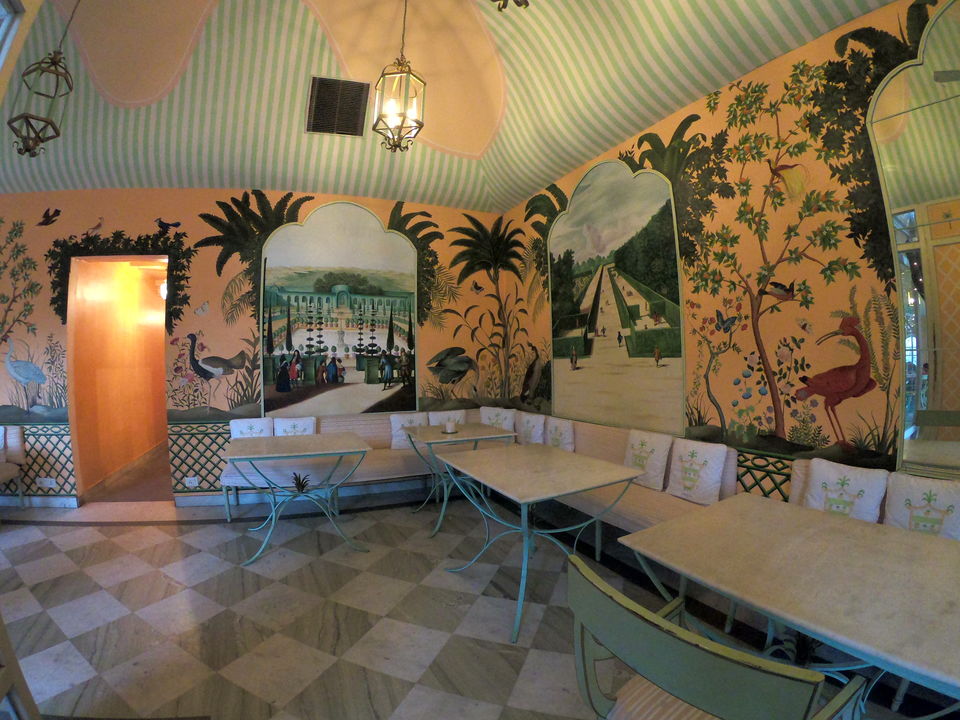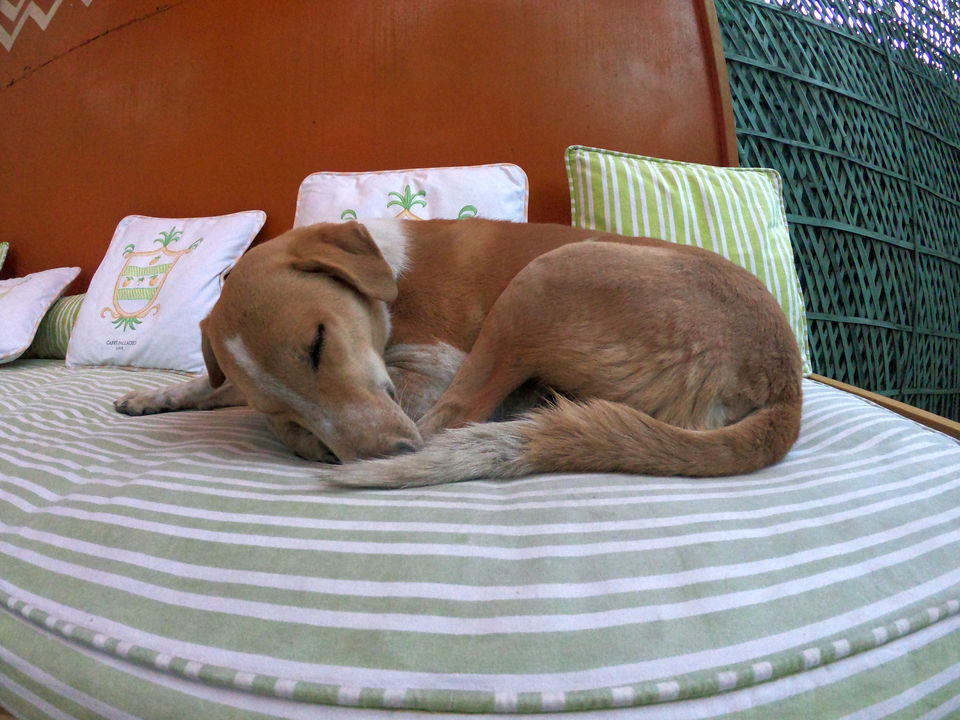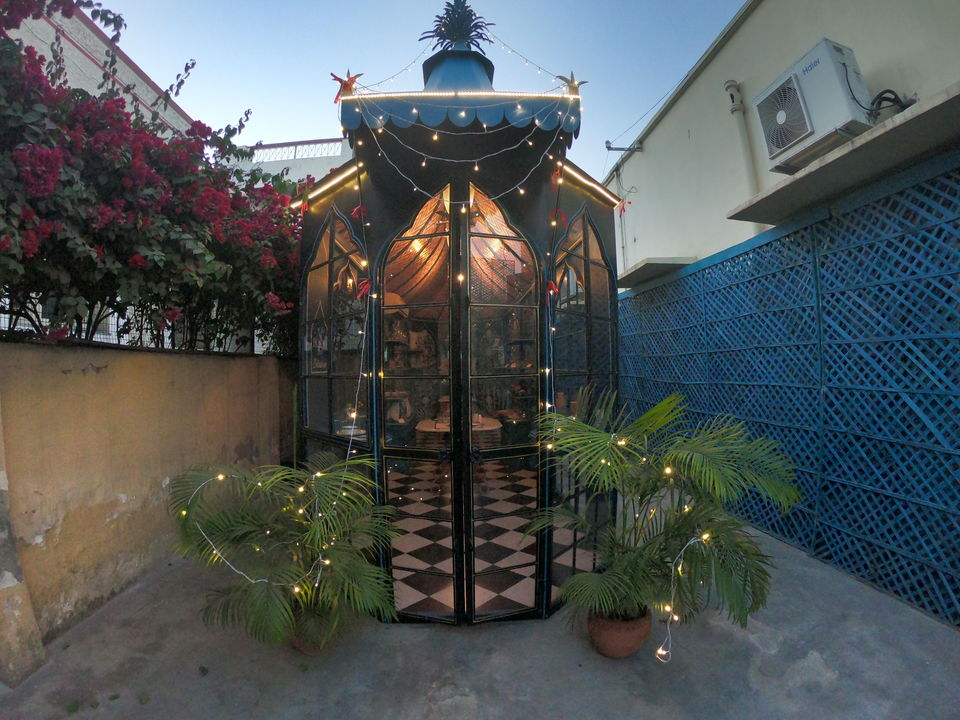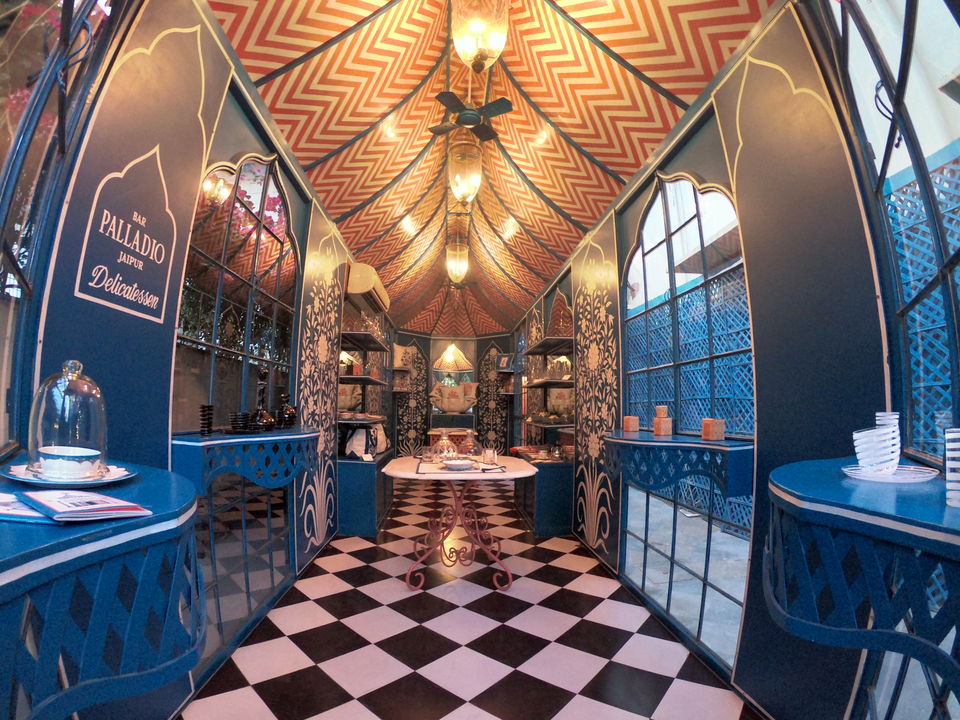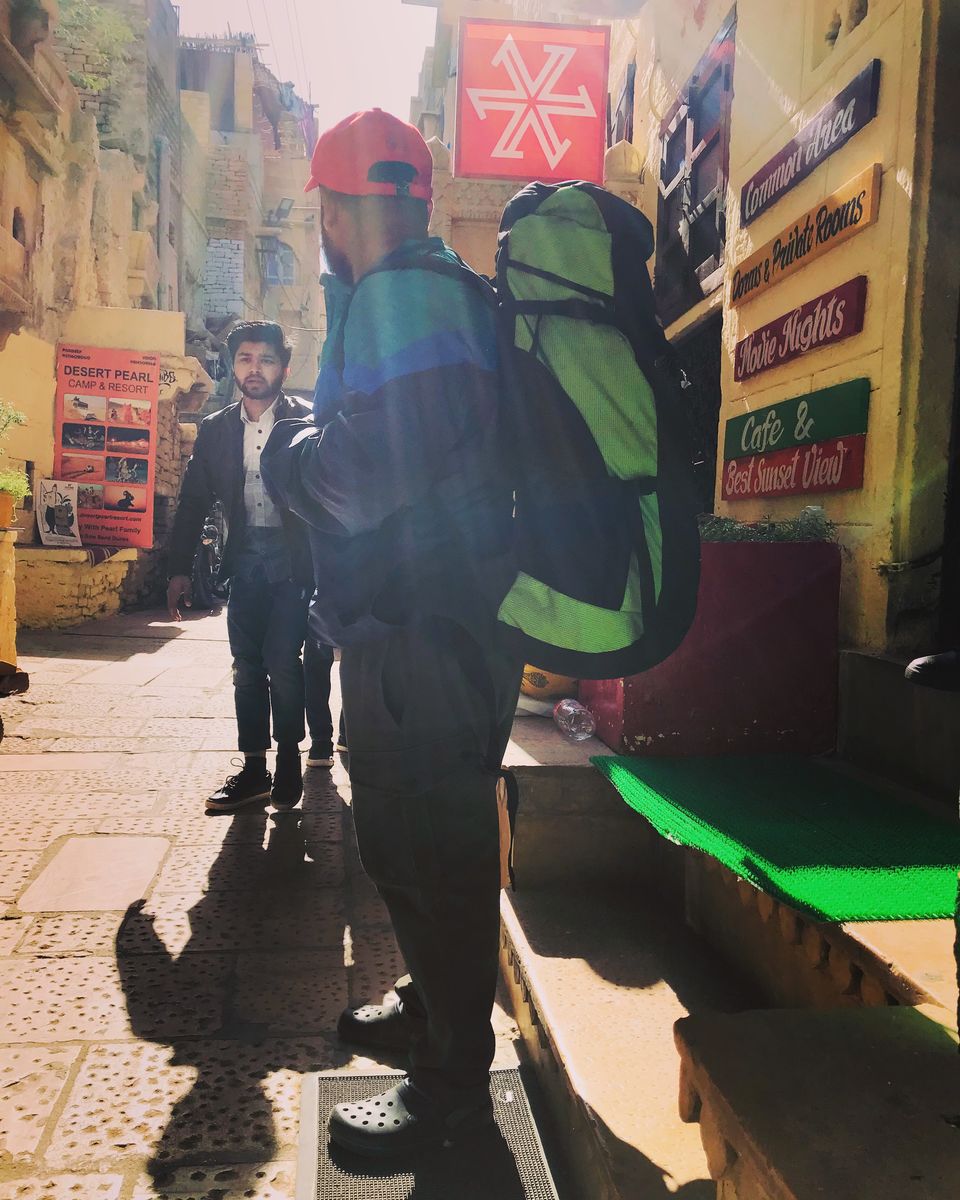 I took a night bus from Jaipur and reached Jaisalmer around 12pm. It was a journey of 12hrs as Jaisalmer is at the west side of Rajasthan and Jaipur is towards east. A journey of 550km was bit hectic but the excitement of taking a camel safari and exploring the desert was comforting me. Early morning I went near the bus driver and sat beside him to capture the scenic highways with desert both sides.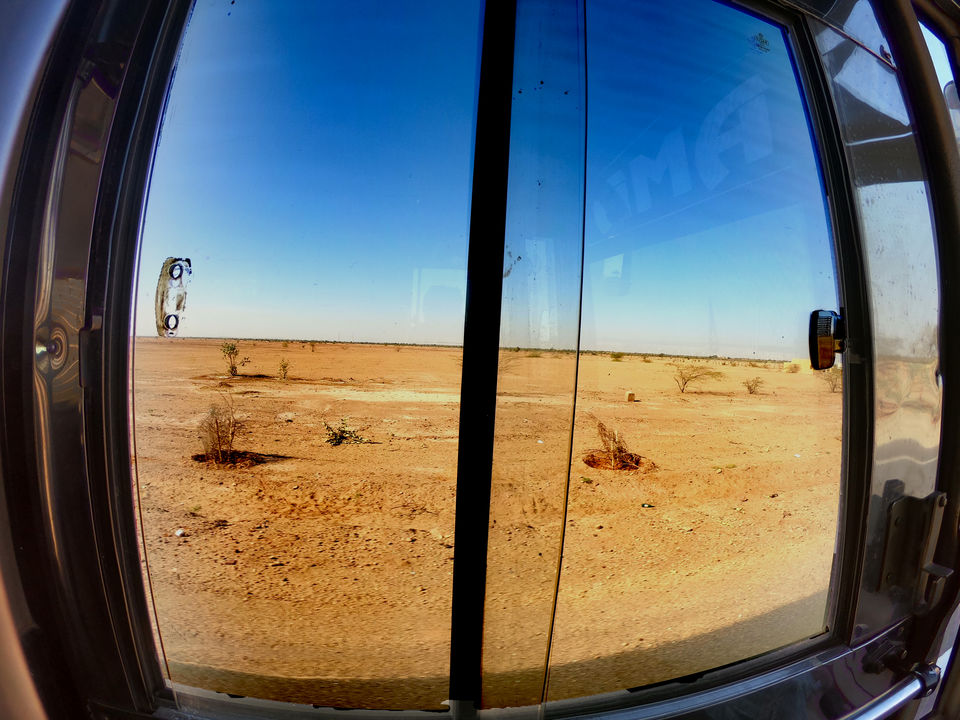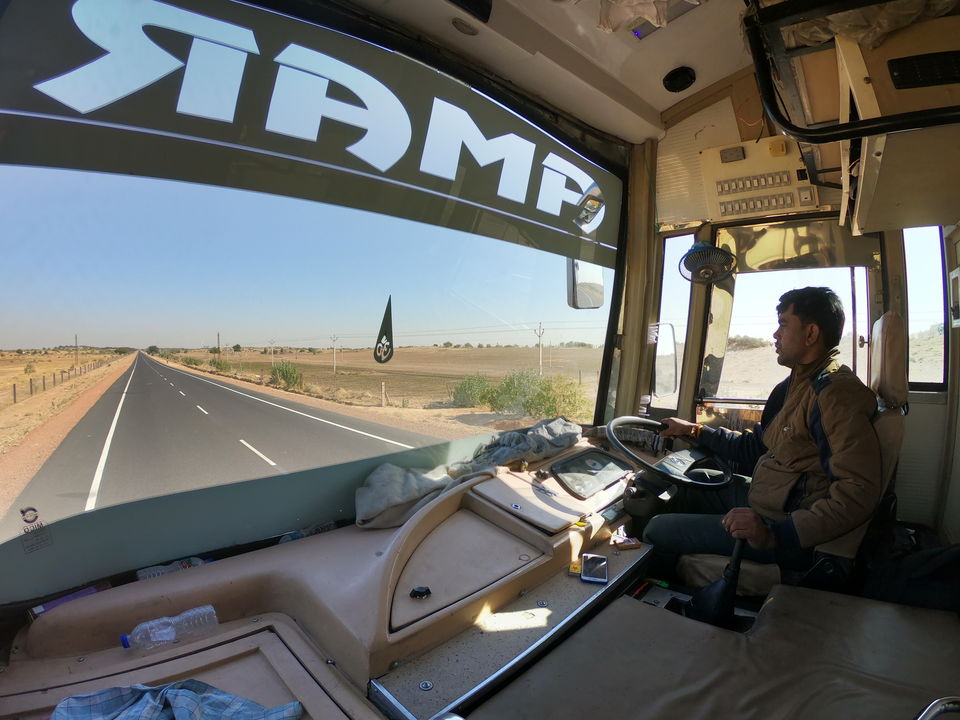 Jaisalmer's major City attraction is the 'Jaisalmer Fort'. For a moment you will feel like you reached a Dubai, Iraq,Kabul. The alleys are so identical and the fort has everything you need to stay alive. It has got hotels, Cafe's, Shopping outlets , Temple and view points. I reached my hostel which was at top of fort. I had a tough time finding Zostel as I never expected the fort to host huge number of hostel's and hotels.
Day 3. Jaisalmer fort: Stats says Nearly 1/4th of the old's city population still resides in the fort. The fort has many grand entrance points. The fortress has Temple's , Traditional garment, hand-woven fabric and clothes outlets. The German bakery inside the fort is a must eatery outlet as they serve tasty crumble and pie. After checkin at my hostel and walked out to explore the fort and later on evening I captured the sunset from Zostel's terrace.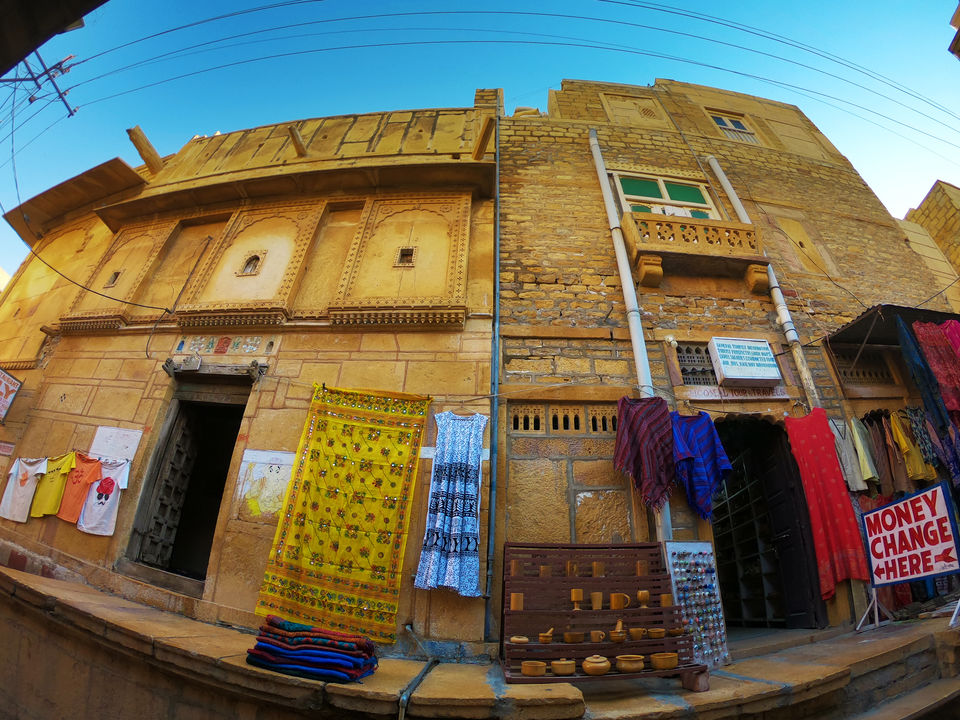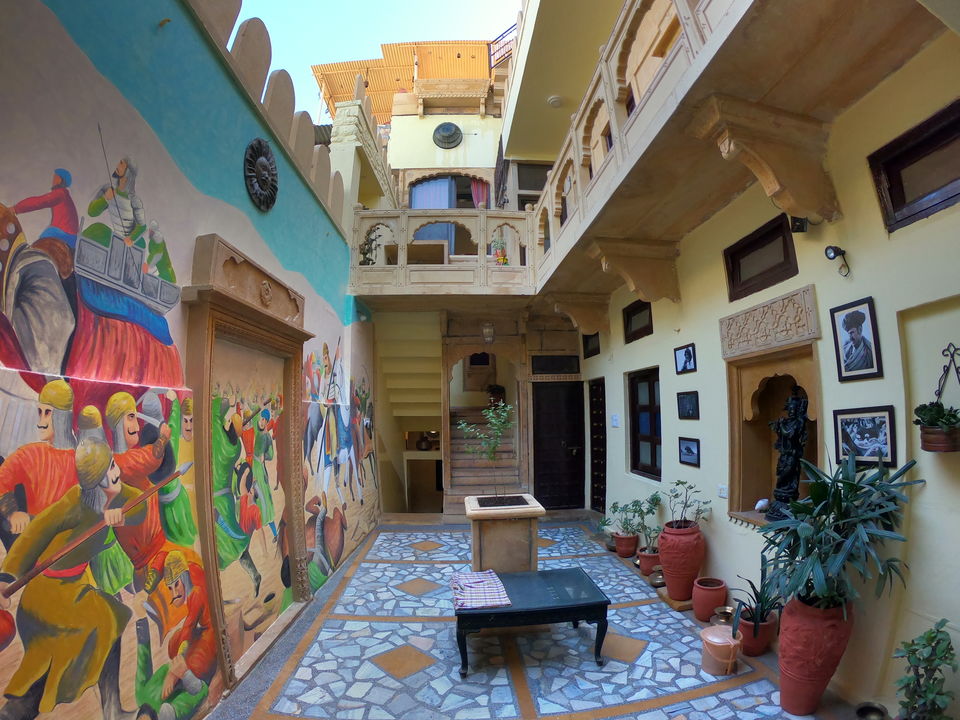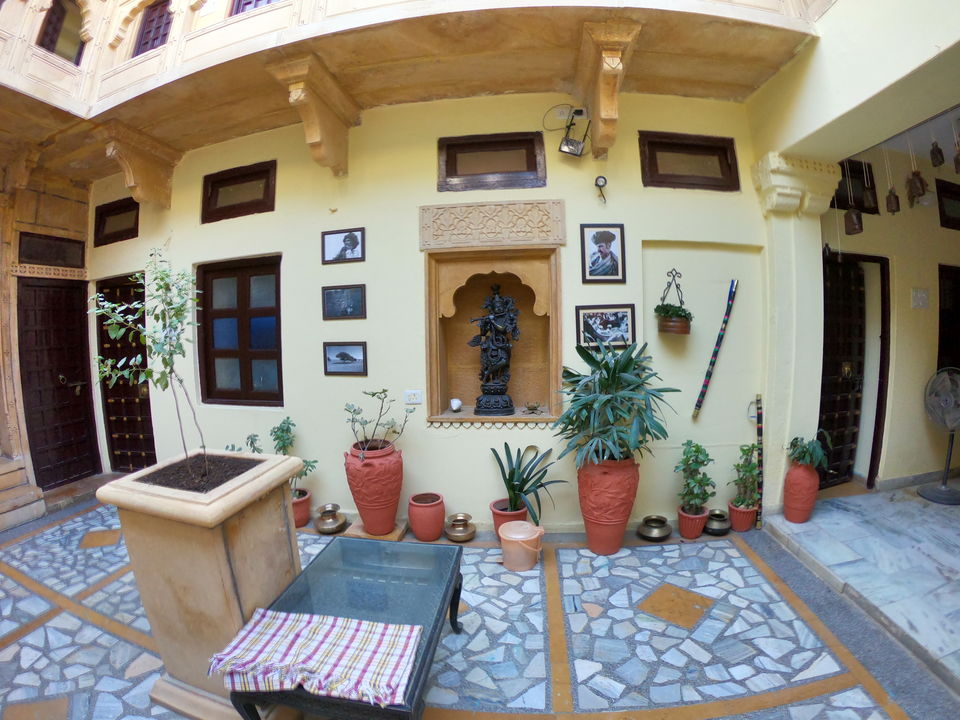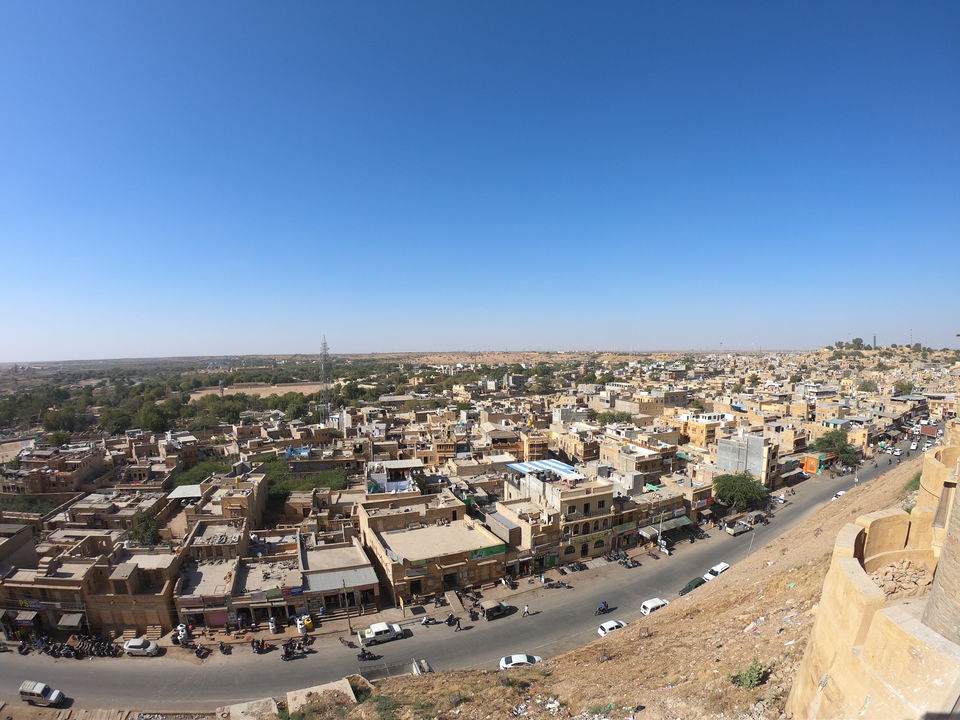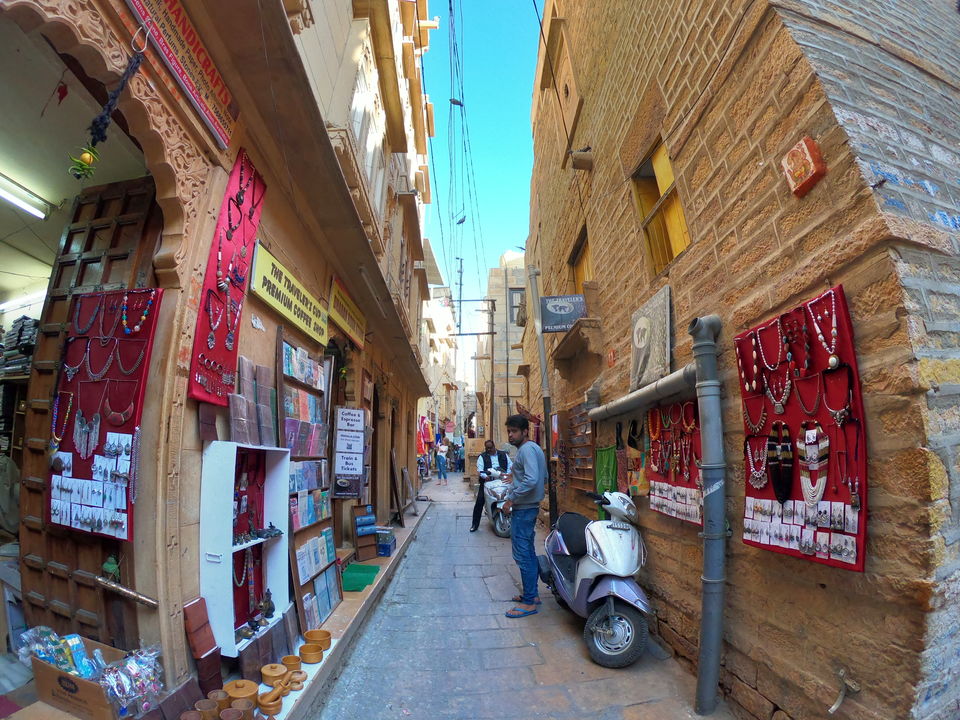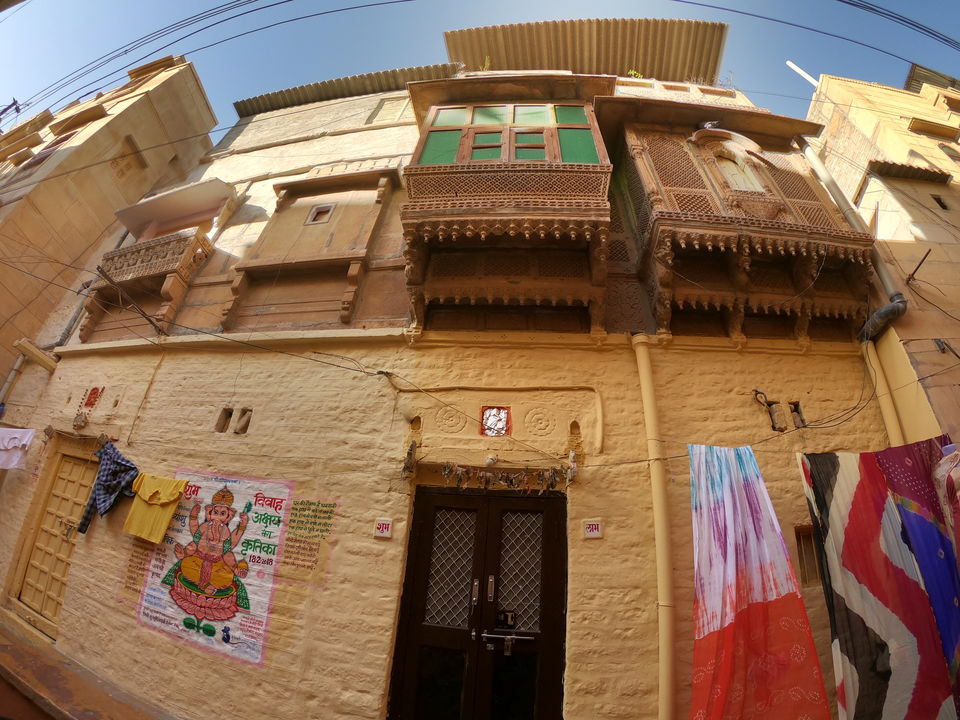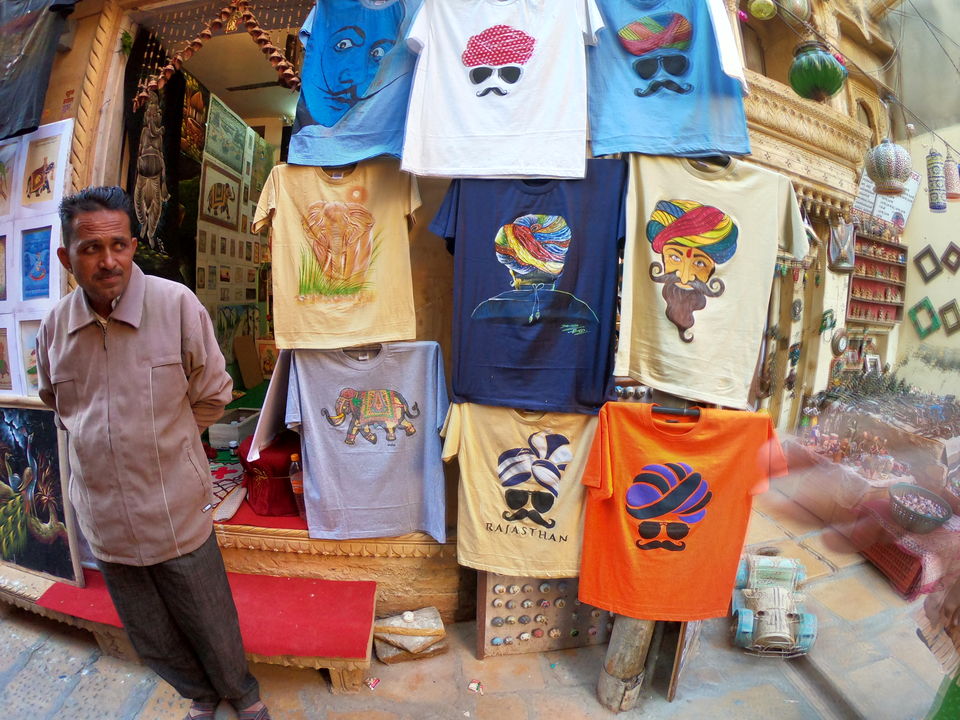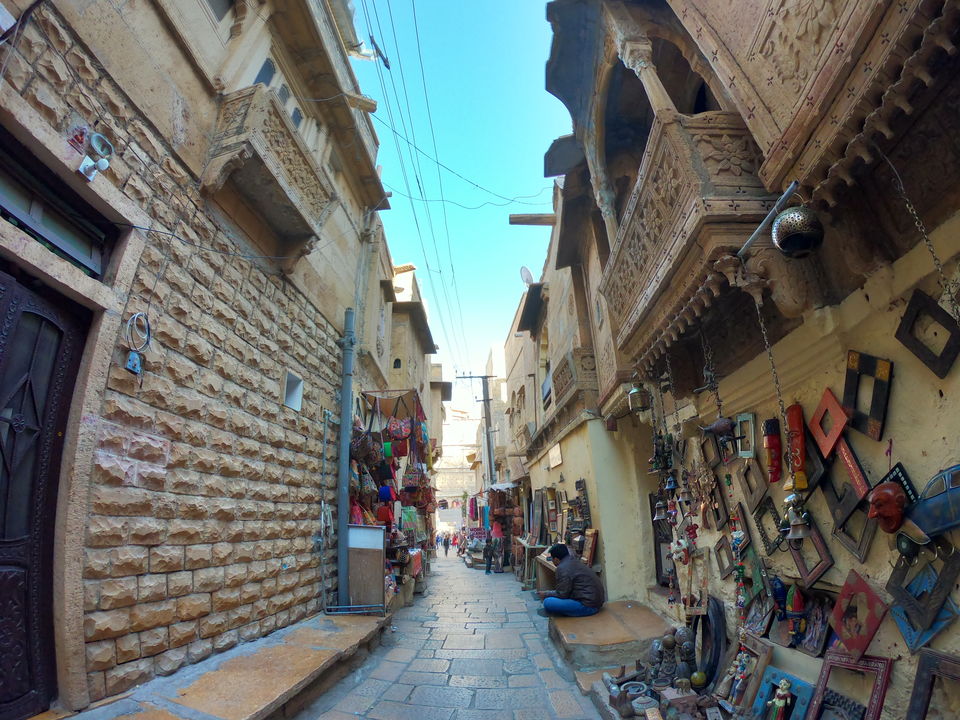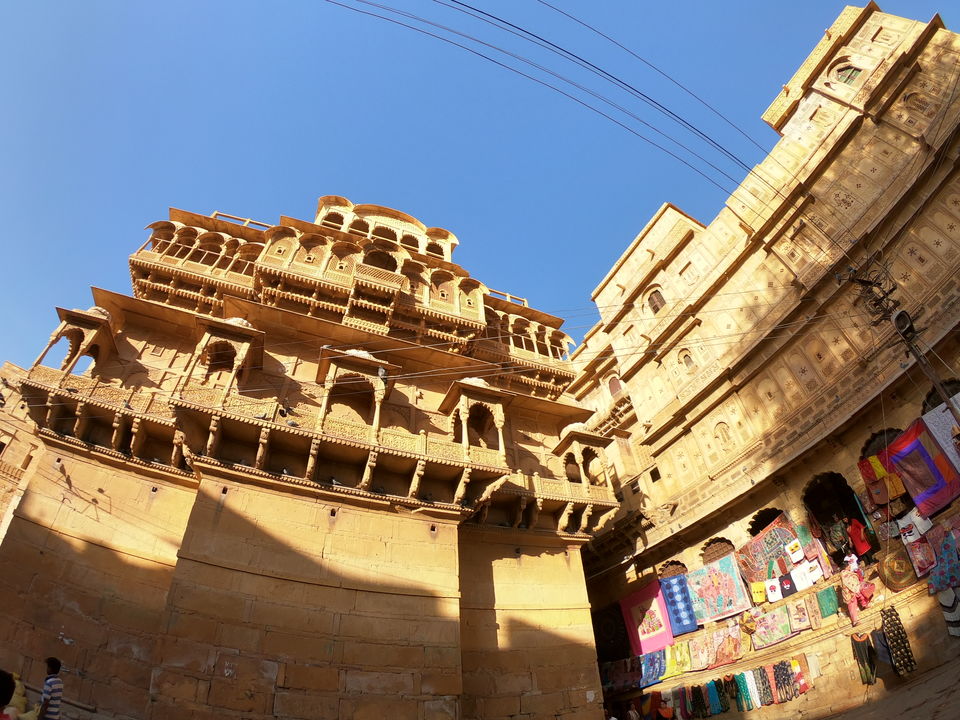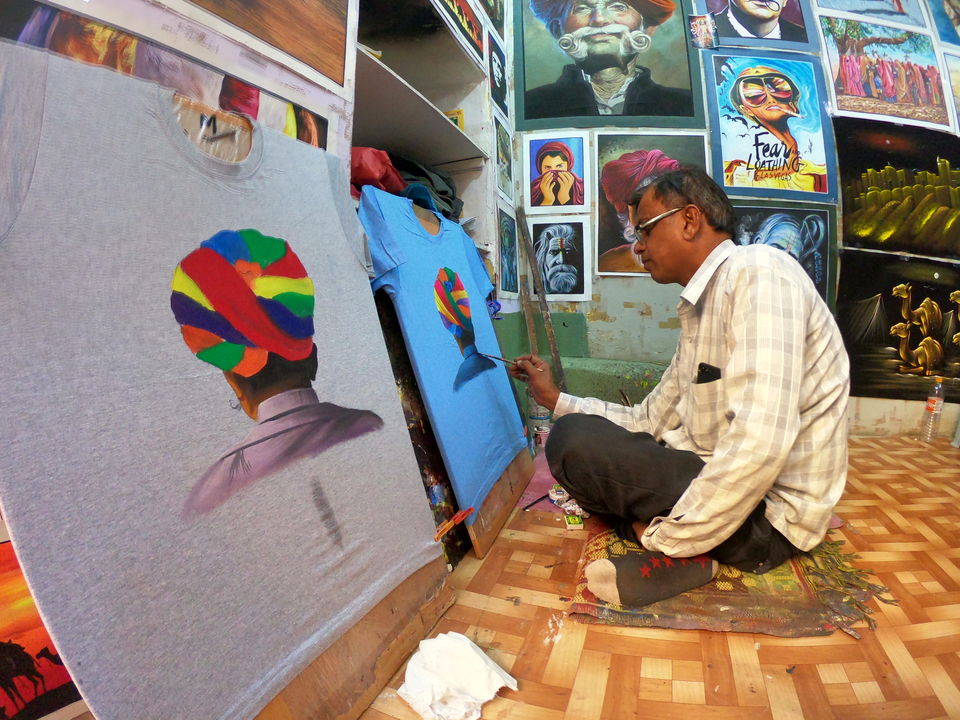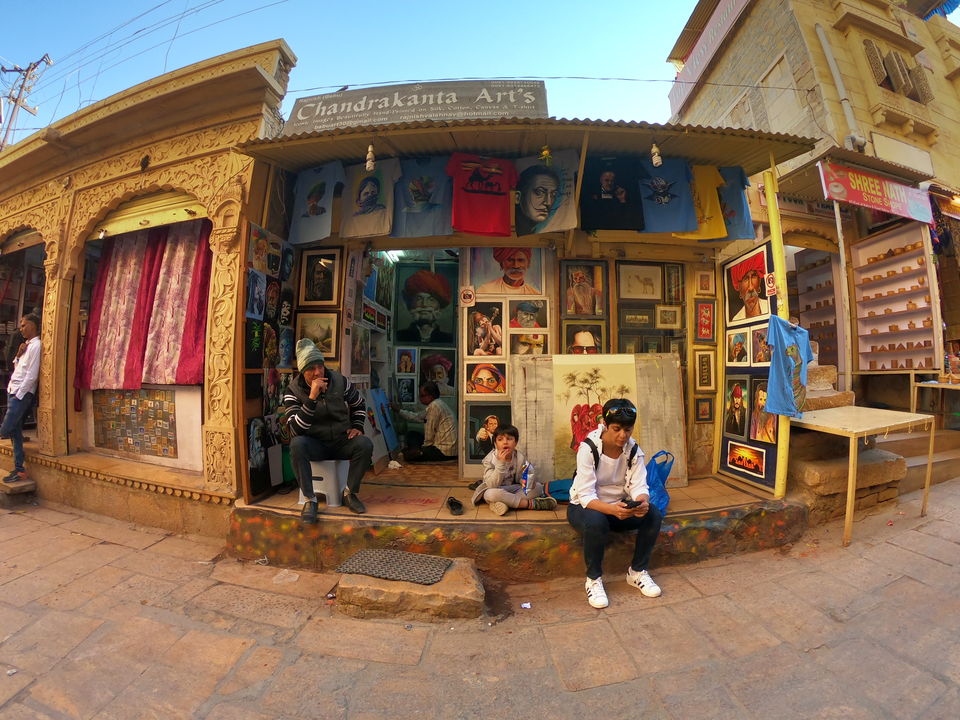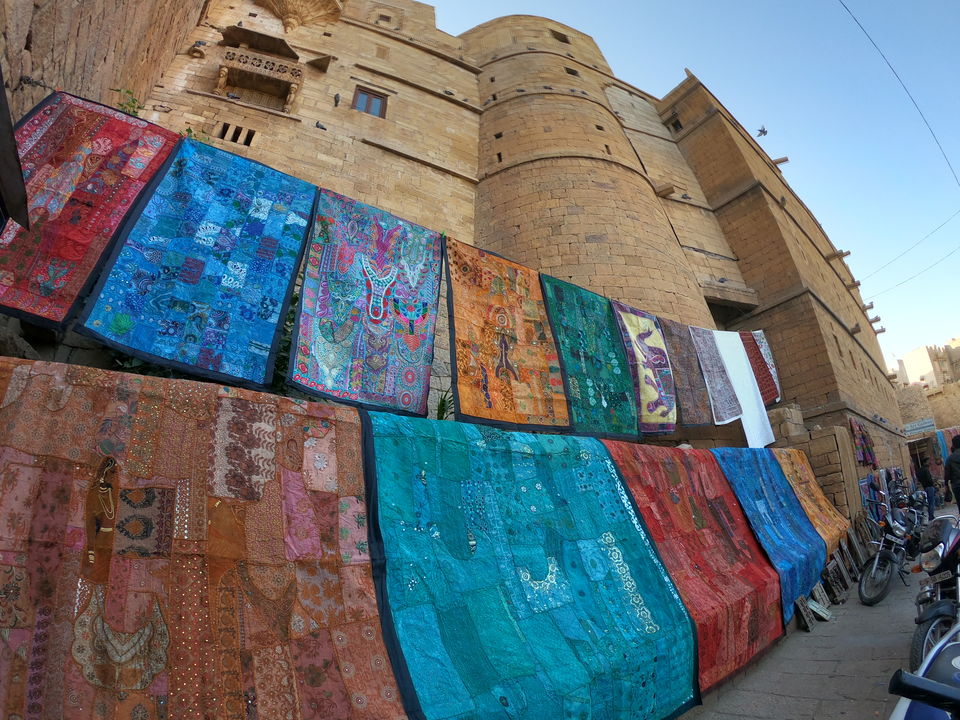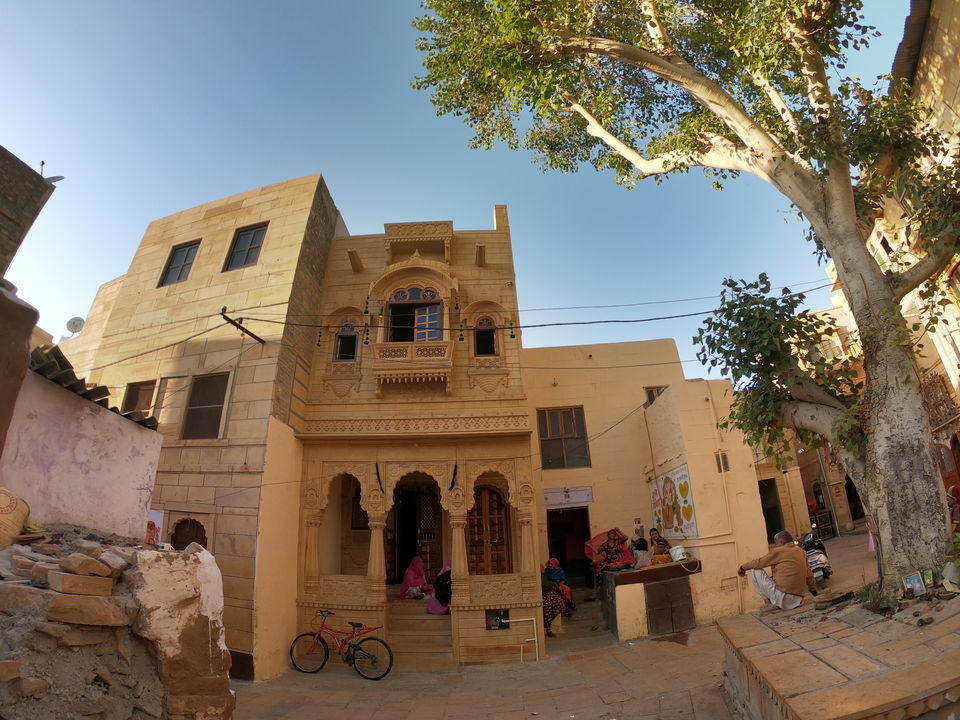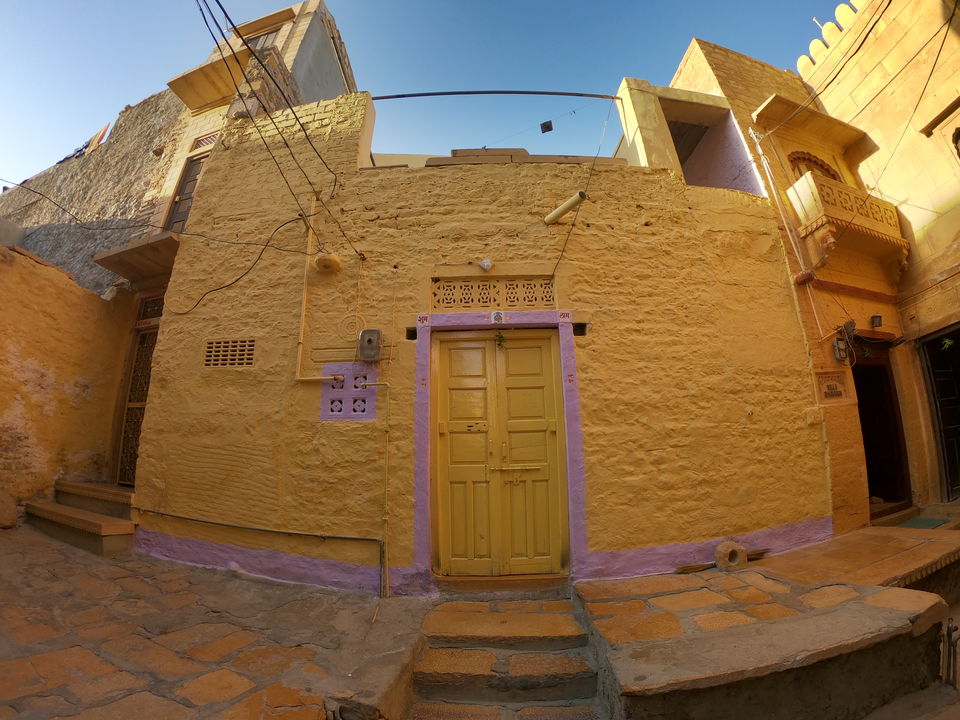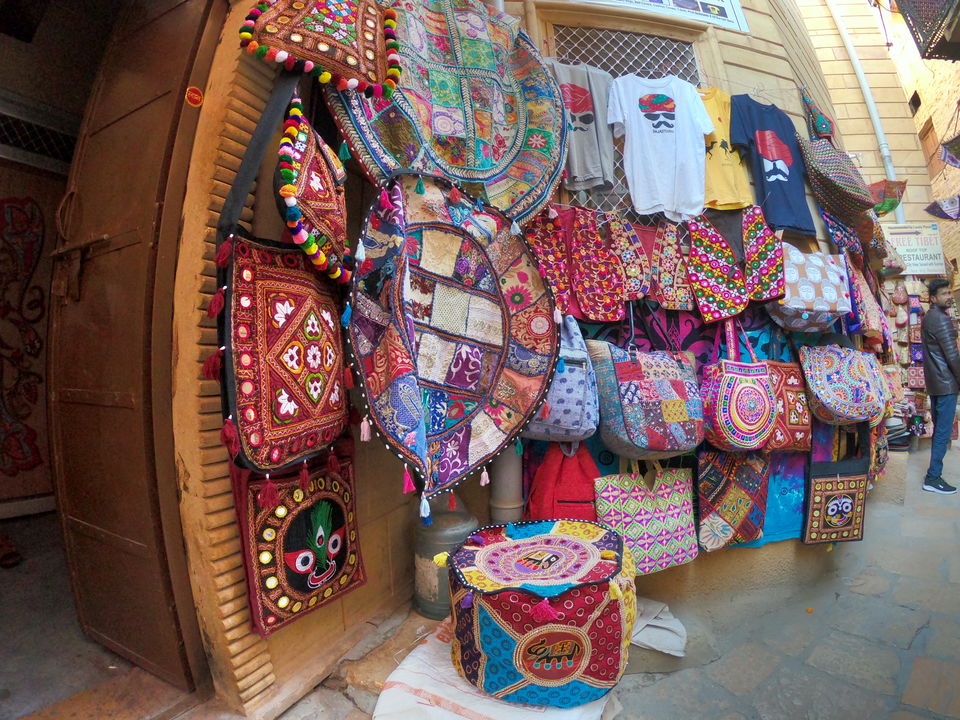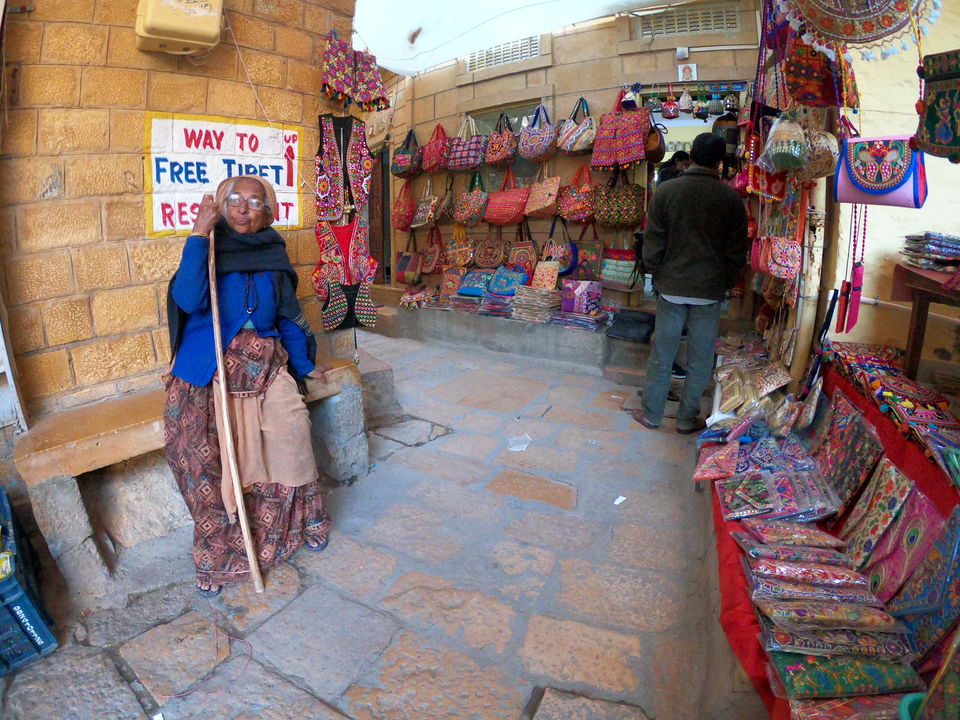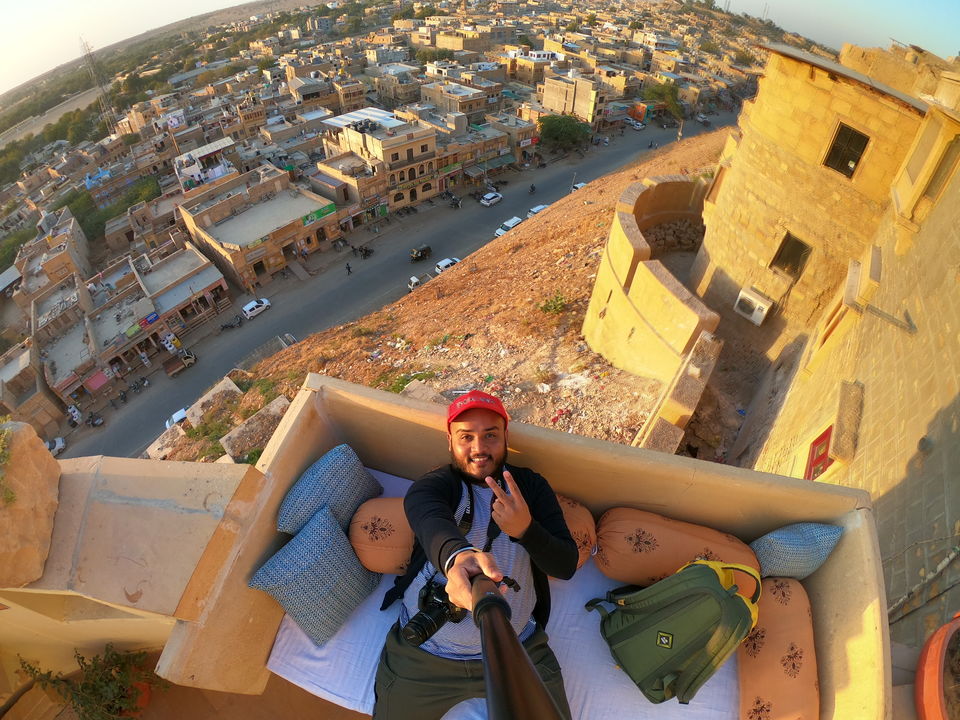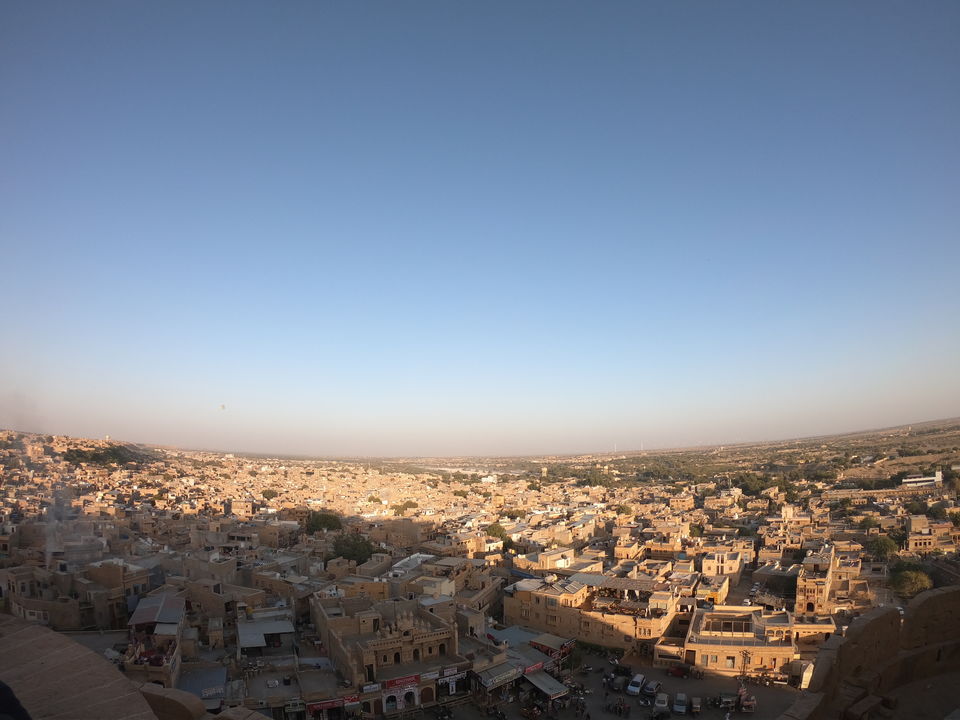 Day 4. Kuldhera Village,Desert Safari by Zostel ( Per head Rs 2300):
As I was staying at Zostel I didn't had to go out and book a safari by myself. Zostel has private safari facility where they take to a secluded desert area for night staying under the stars as well as camel riding. They charge Rs2300 per head which includes ( Travel and drop back to hostel, Dinner , Snacks, Bonfire and Early Morning breakfast). They usually start the trip around 2pm so please make sure to inform the receptionist to include you for the safari by morning itself.
Kuldhera is knows as Ghost town as it is now in a devastated state with archeological remains . There's not much to see so 30minutes is enough to spend out there.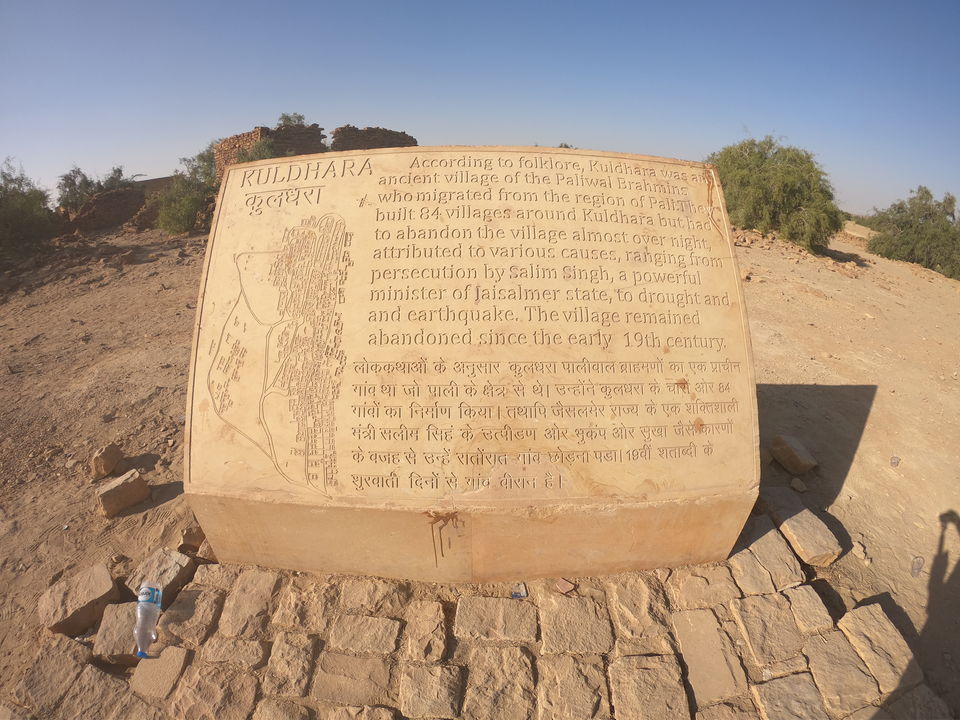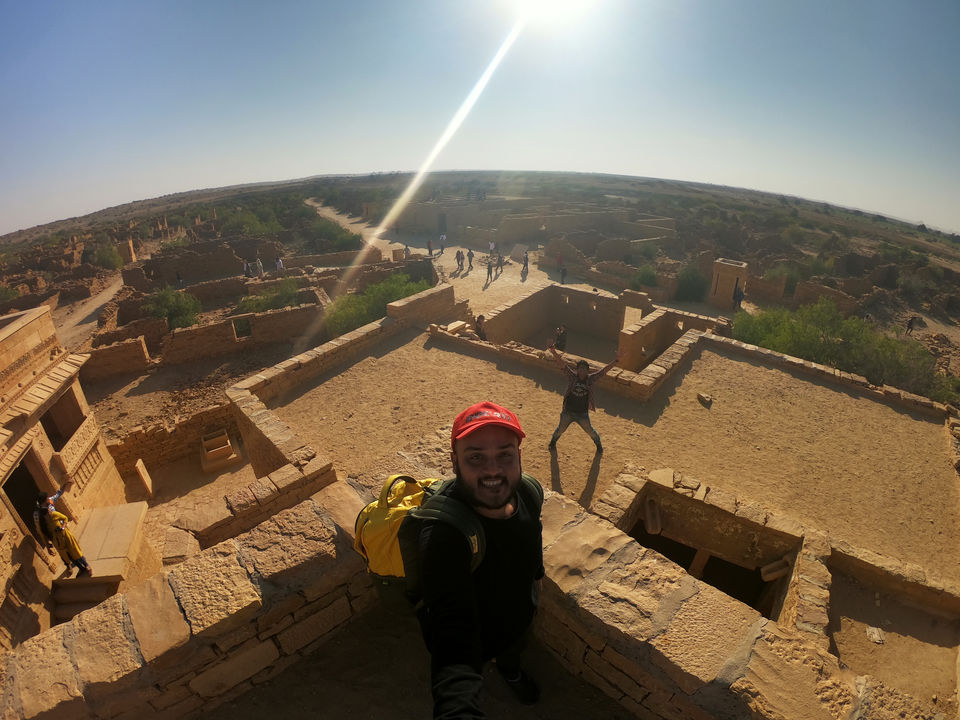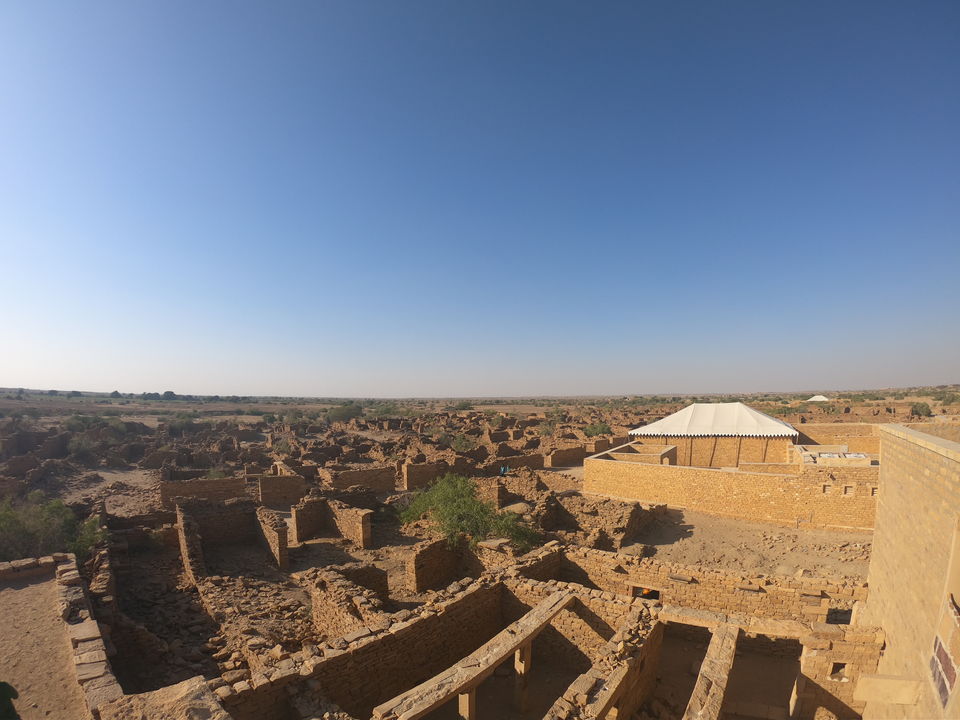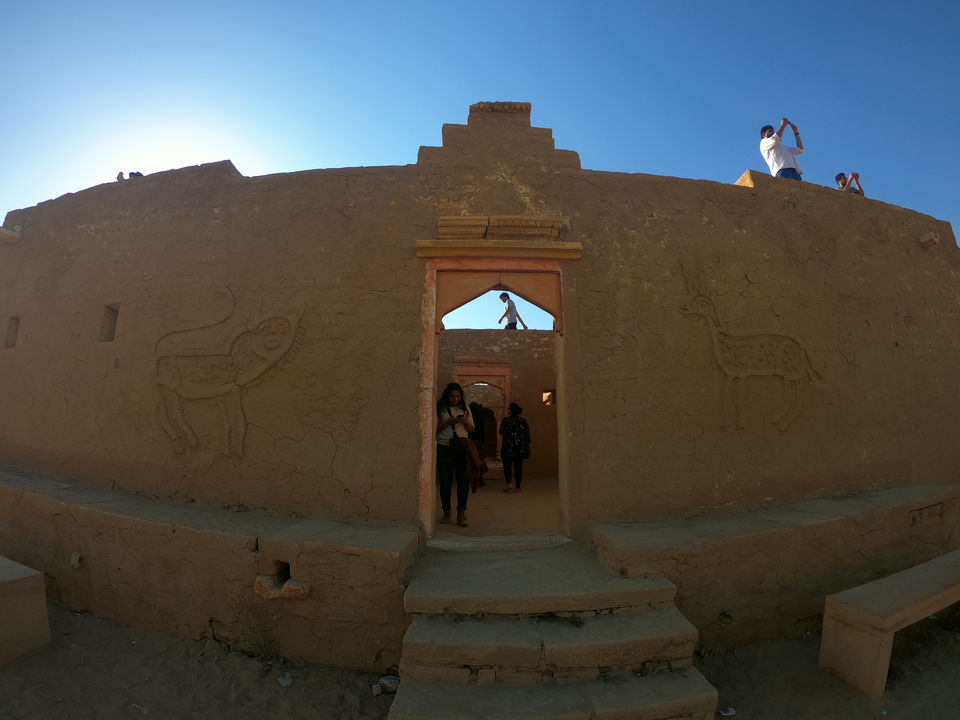 We were travelling in a jeep and the journey was very cinematic with deserts at both sides and roads were narrow as well. If you are allergic to dust then please cover yourself during the journey.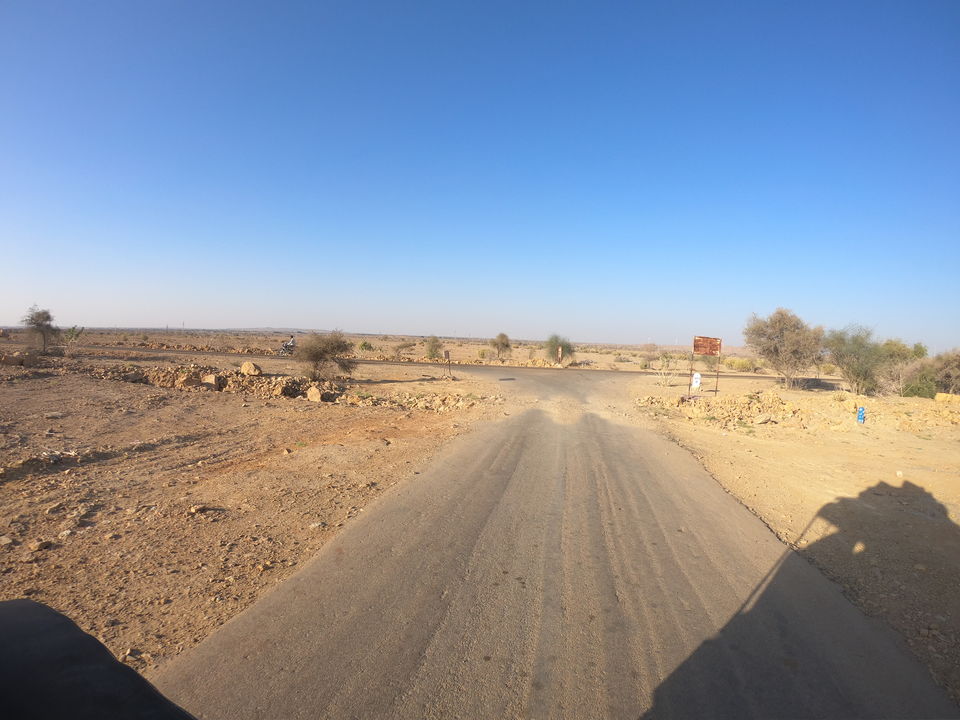 The next big thing was the Camel safari. I had met few travellers the night before and we were now friends. The USP of Jaisalmer is the safari only. So if you happen to visit the city somehow , Never miss the safari trip as it's once in a lifetime feel to sleep under the stars at Thar desert where the galaxy , stars are so clearly visible.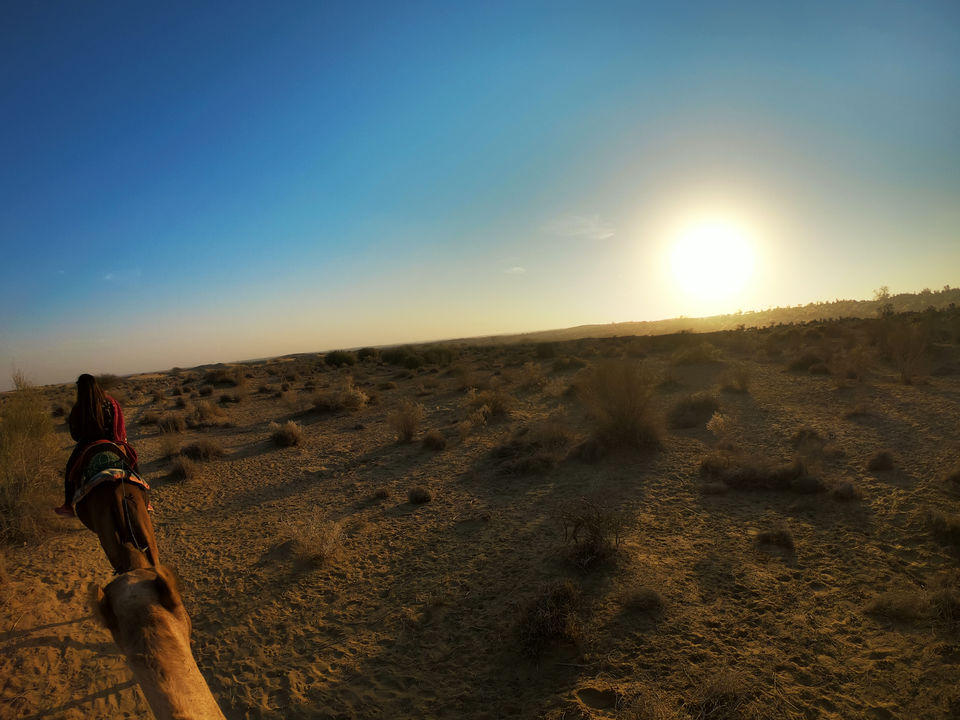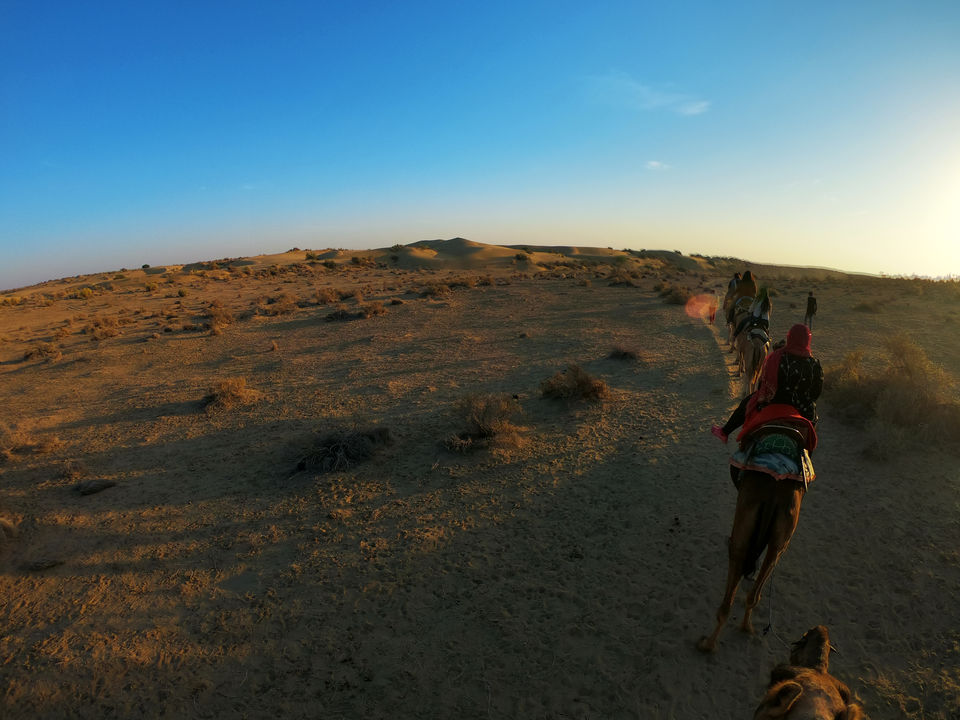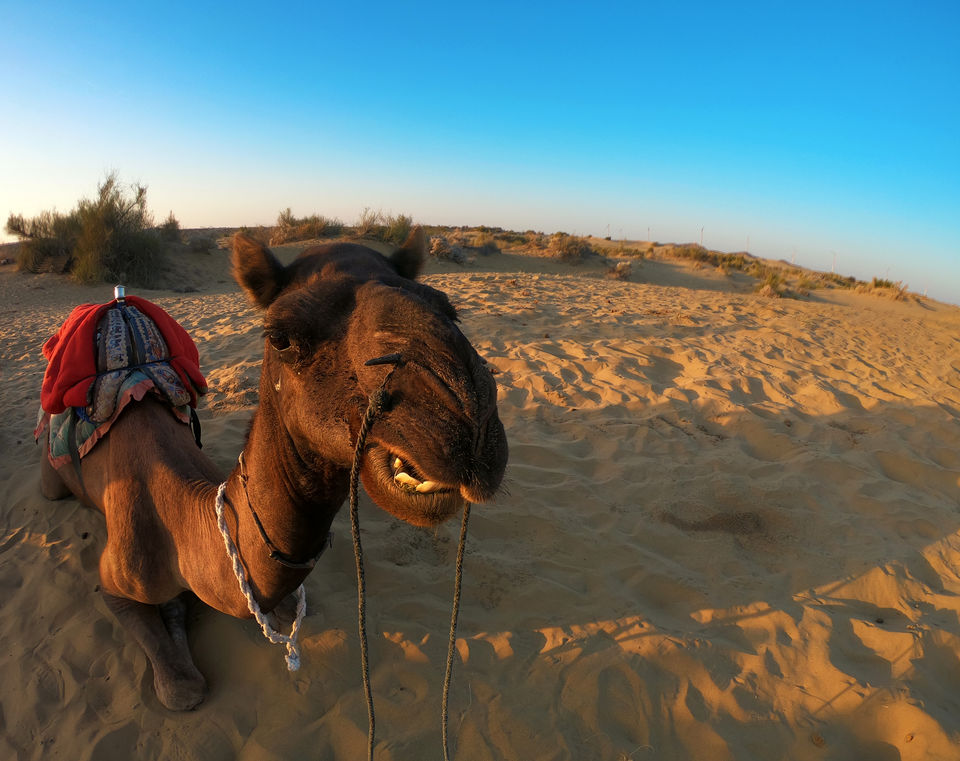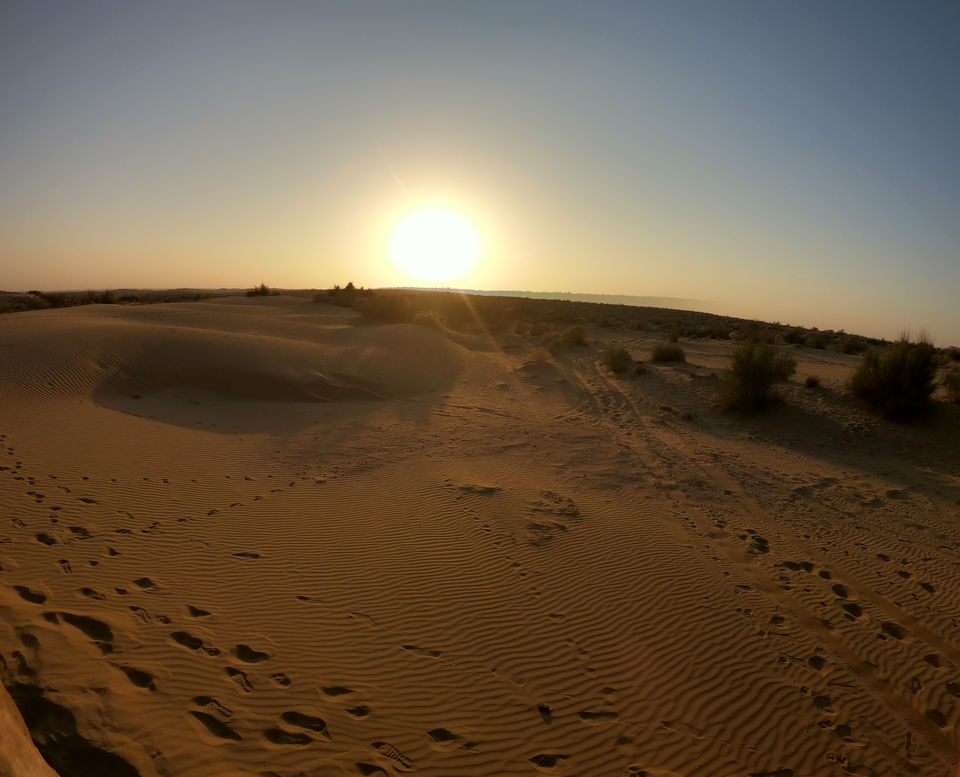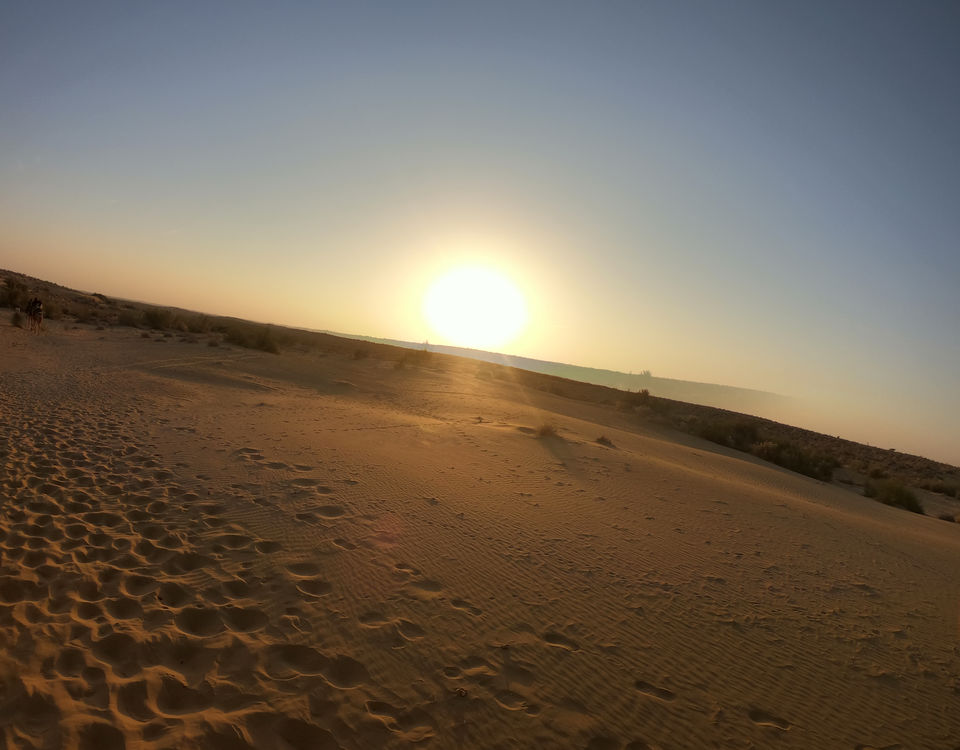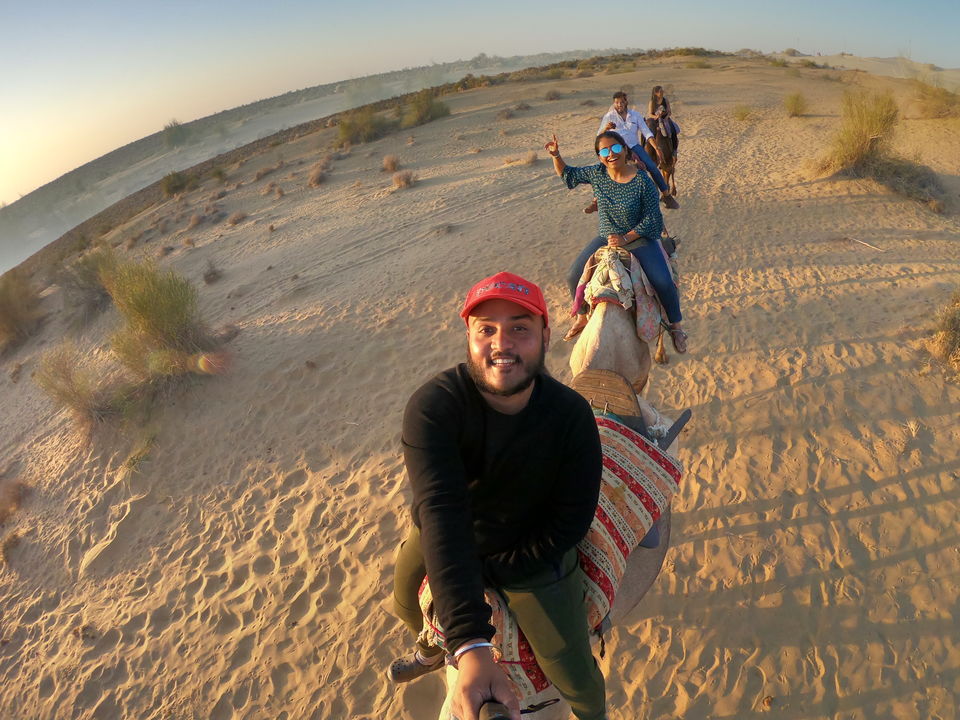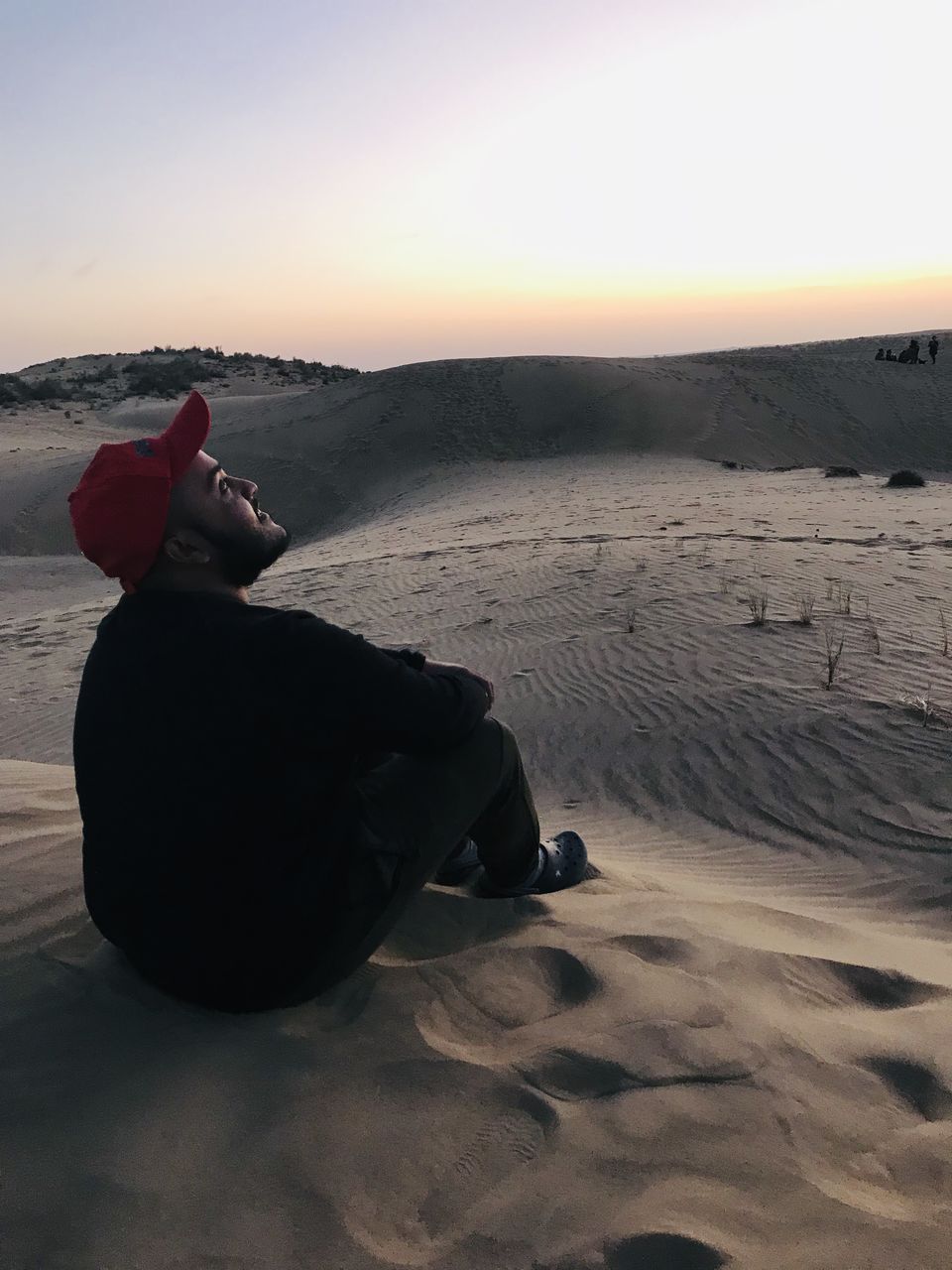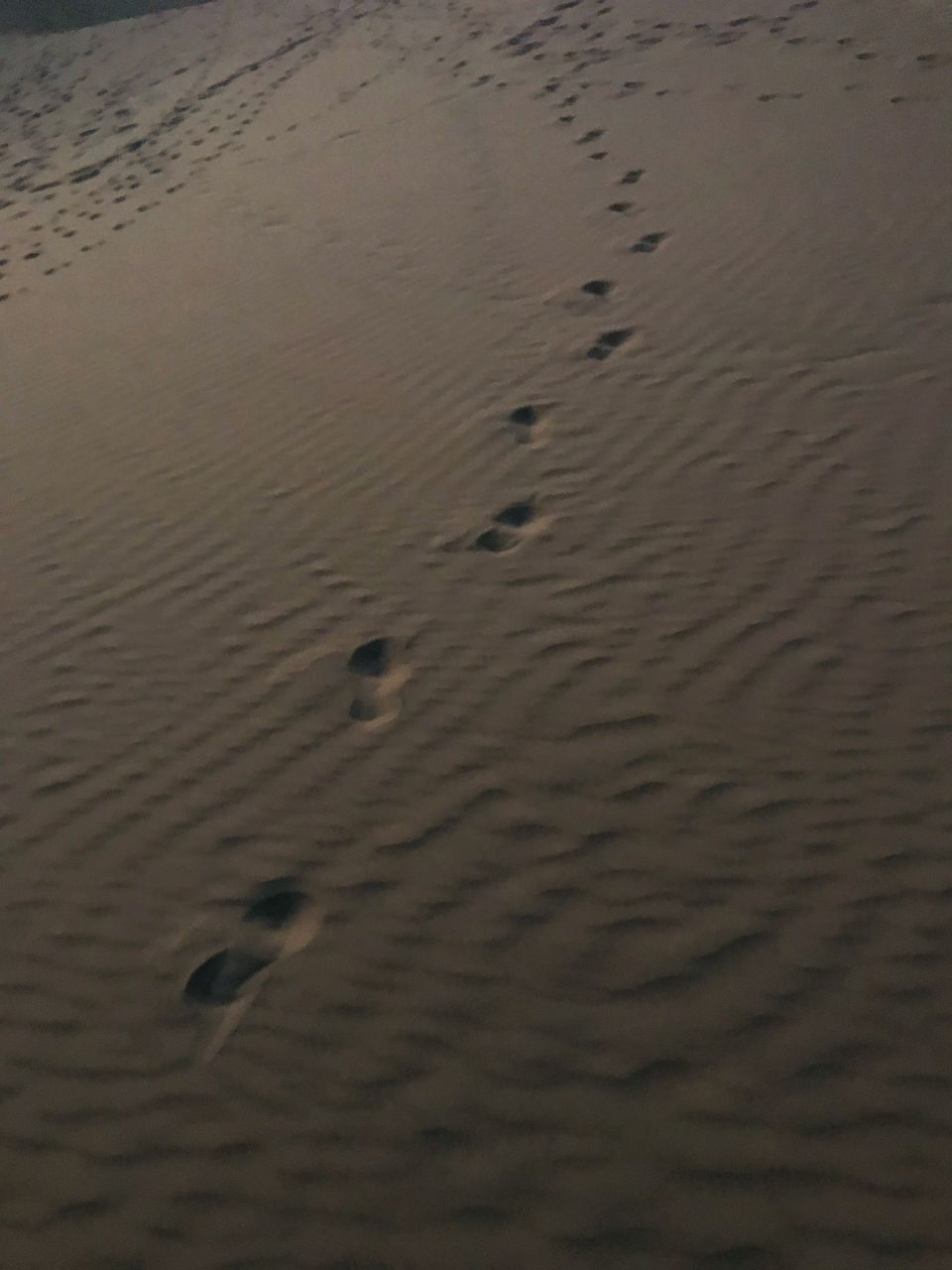 As the sun was about to set I thought of preserving this moment for lifetime. So I had set up my GoPro hero 7 for capturing the timelapse.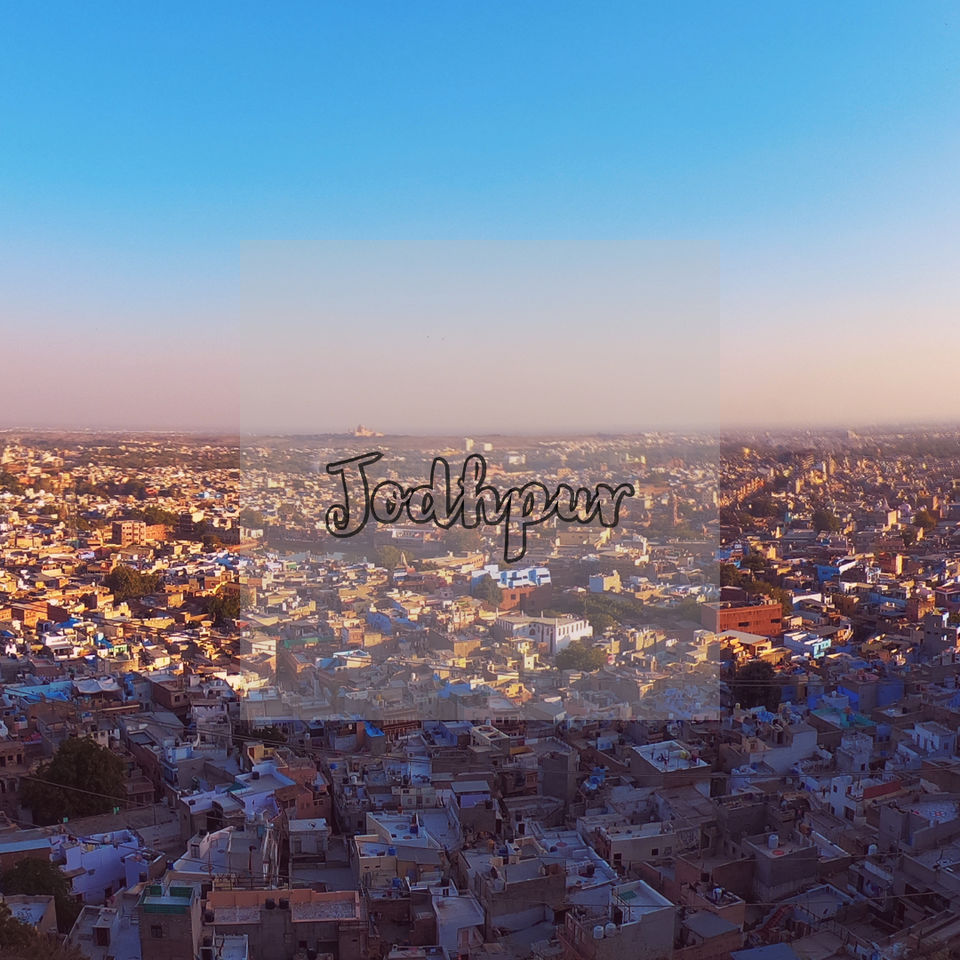 My only reason to visit Jodhpur was Mehrangarh fort. I just had one day for Jodhpur so fort was my only place of visit. Umaid Bhawan is the second best place of Jodhpur.
Mehrangarh Fort: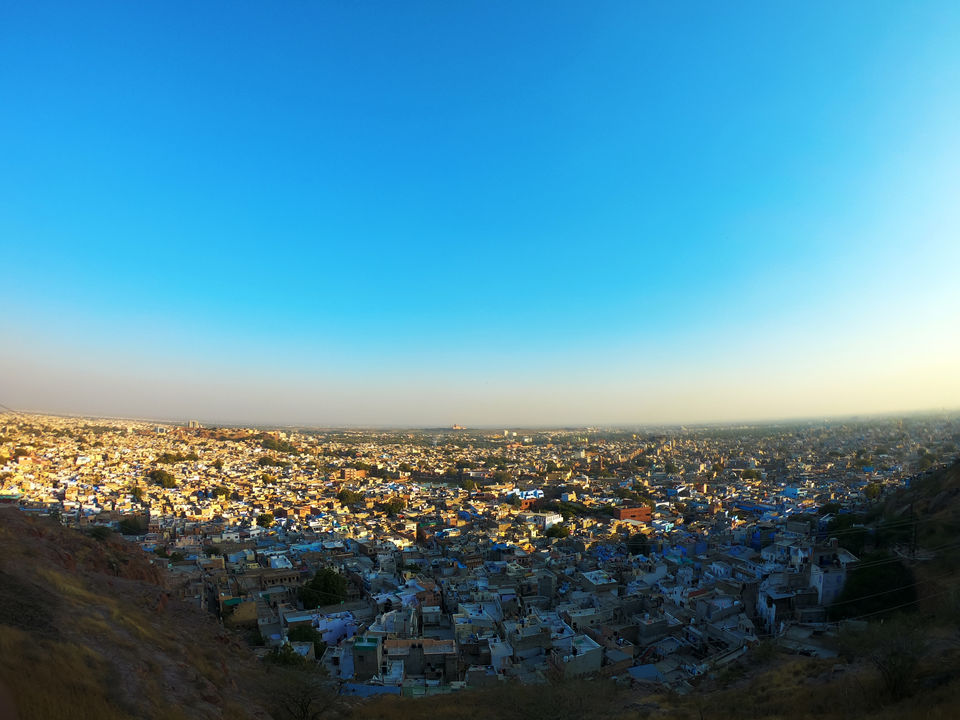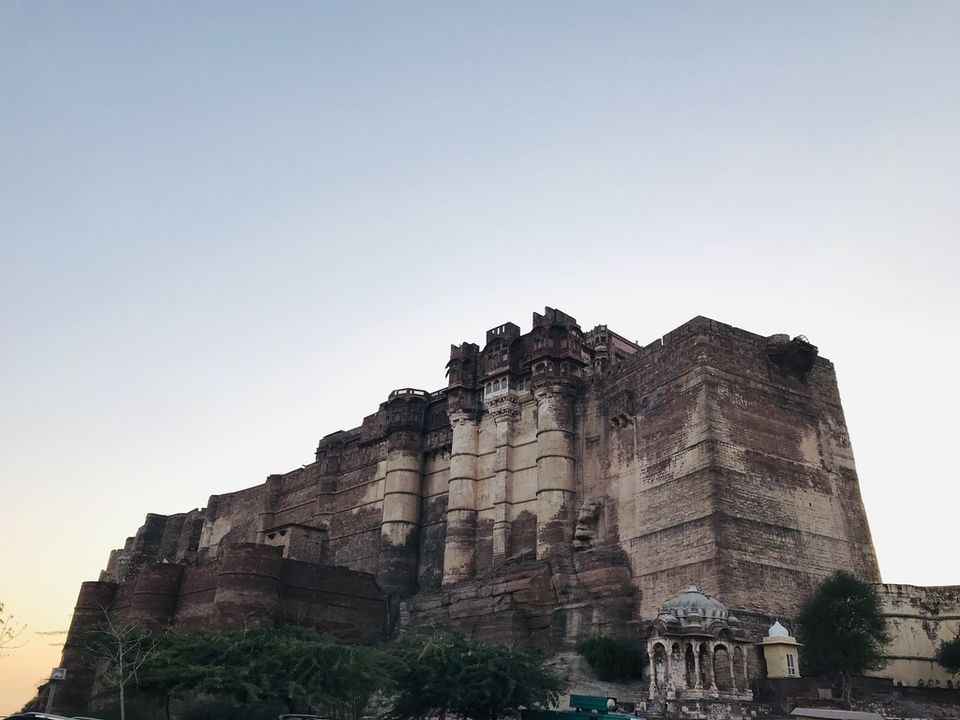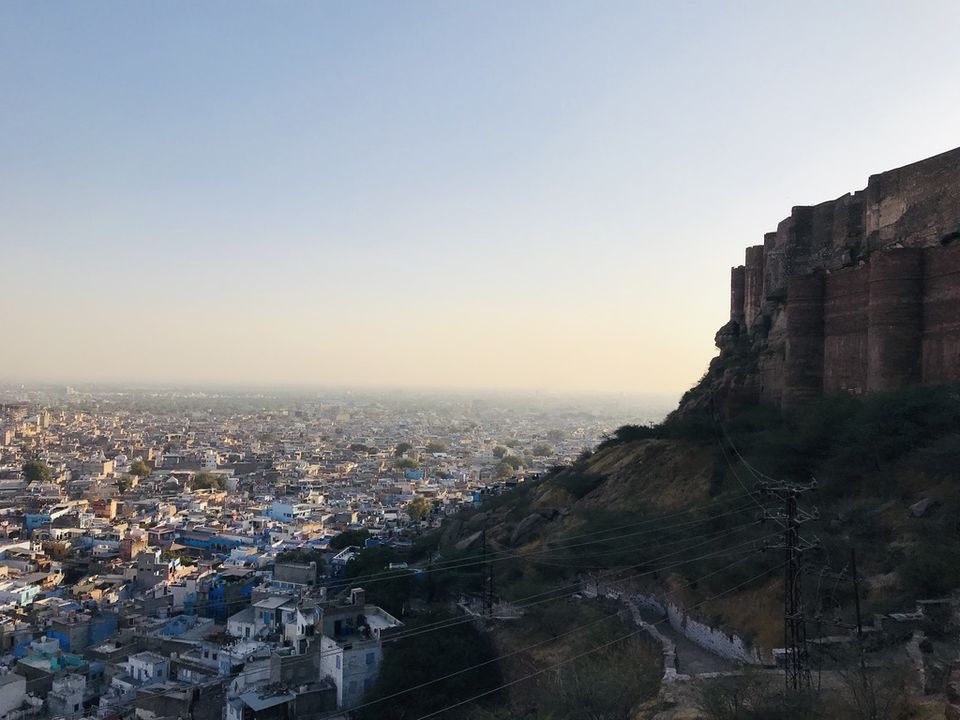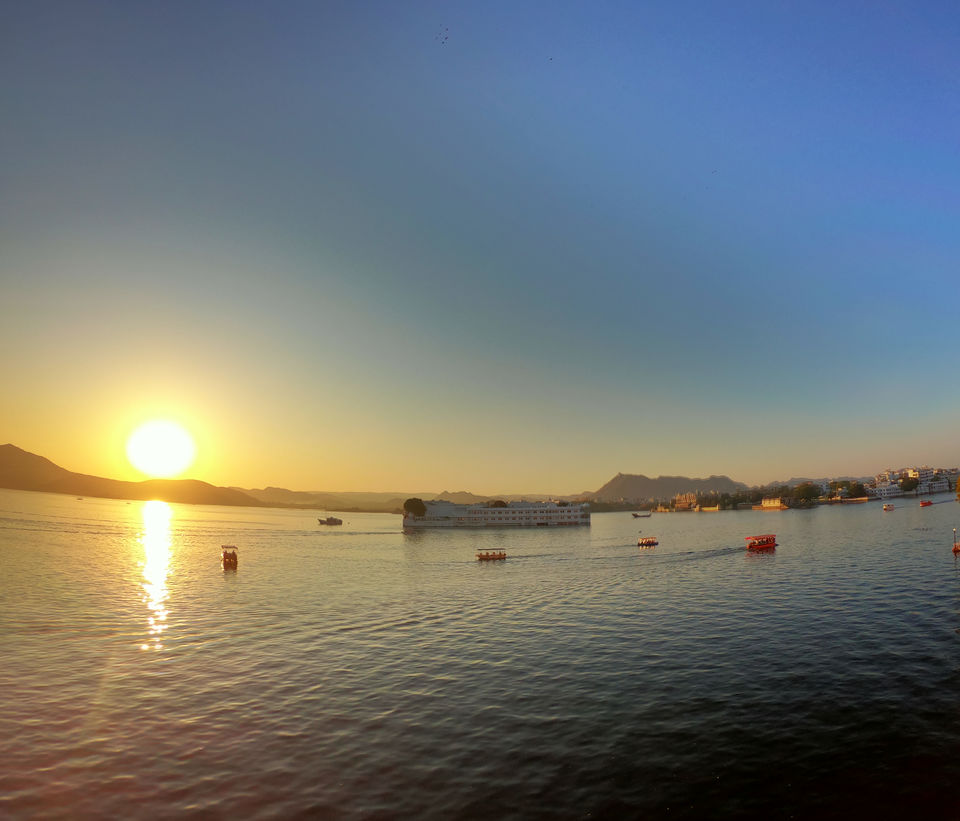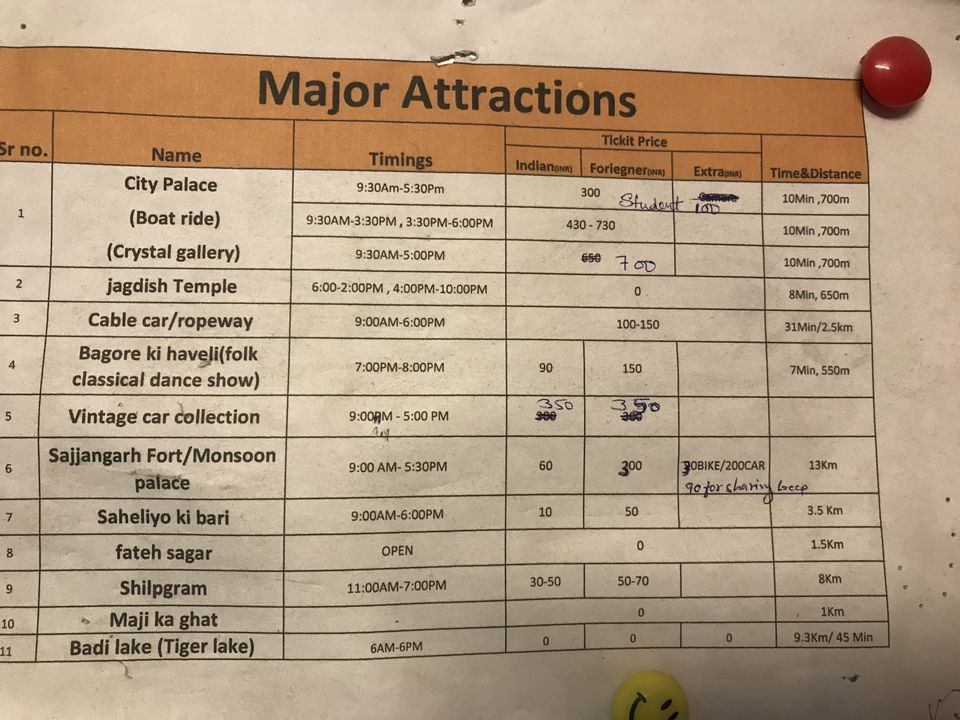 Udaipur is "Beautful" . If I have given an option to choose any one city at Rajasthan to settle down then it would be "Udaipur".
The city has got Ghats, Lake, Palace, Forts and many more. When it comes to Udaipur the movie buff will relate it to "Yeh Jawaani Hai Deewani" where the major part of the movie is shot in 2nd half..."Kabira Man ja"!
The city shuts down around 10pm at winter and local markets are shopper's delight. If you even been to Haridwar and other holy places of North India then you would certainly relate the mornings and evenings at various ghats of Udaipur.
Chandpole is a perfect area to stay while you are at Udaipur. I was staying at Zostel which is located at chandpole and all major tourist places as well as markets( Hathi bazaar) are at walkable distance. So prefer staying at Chandpole.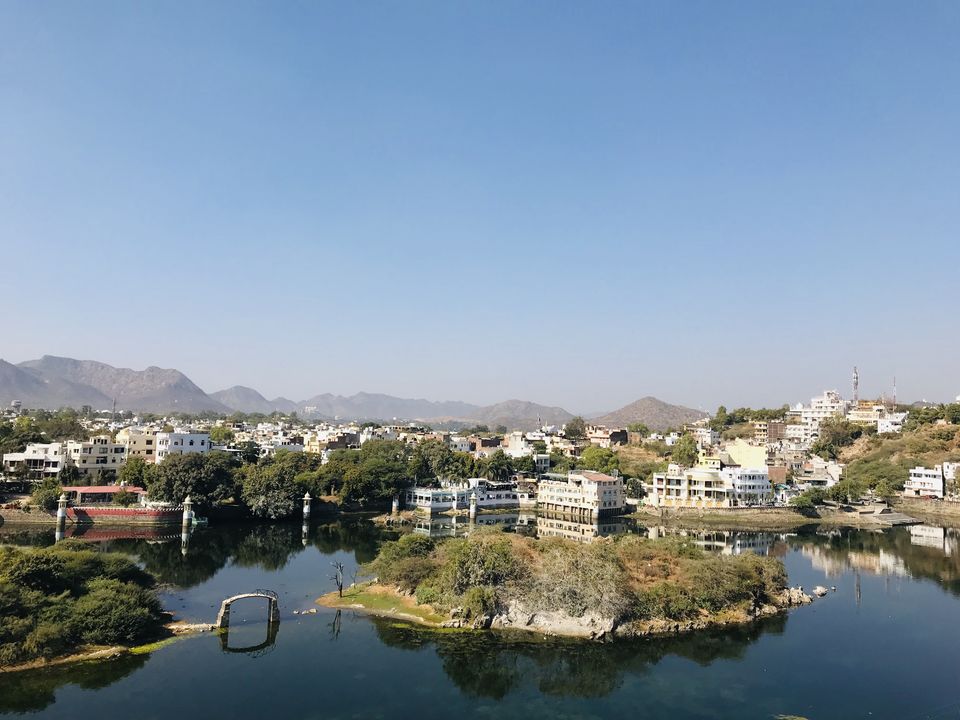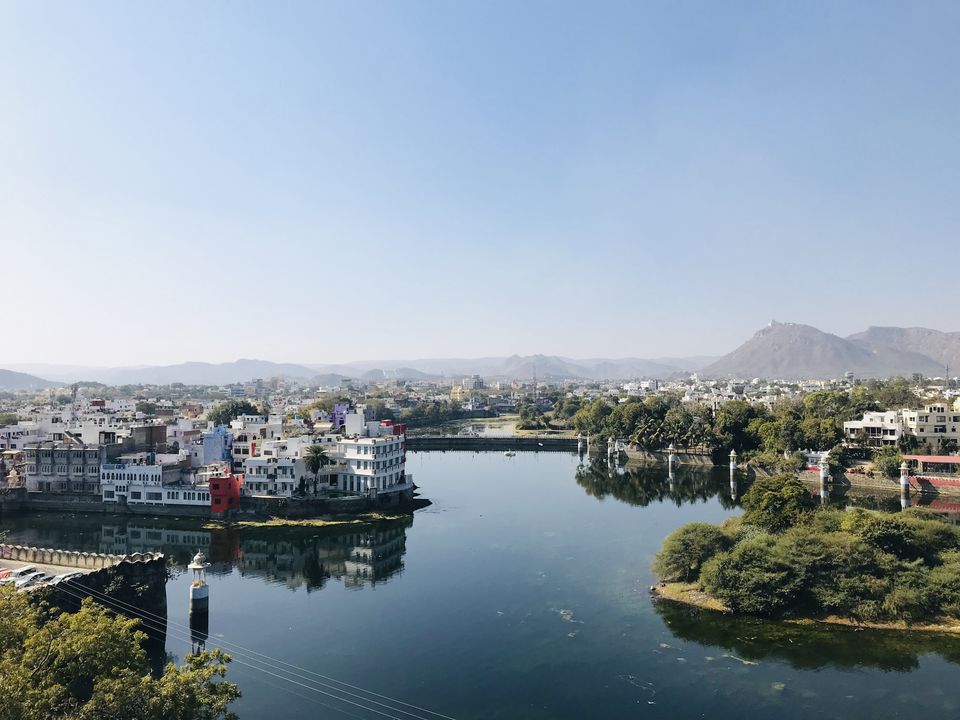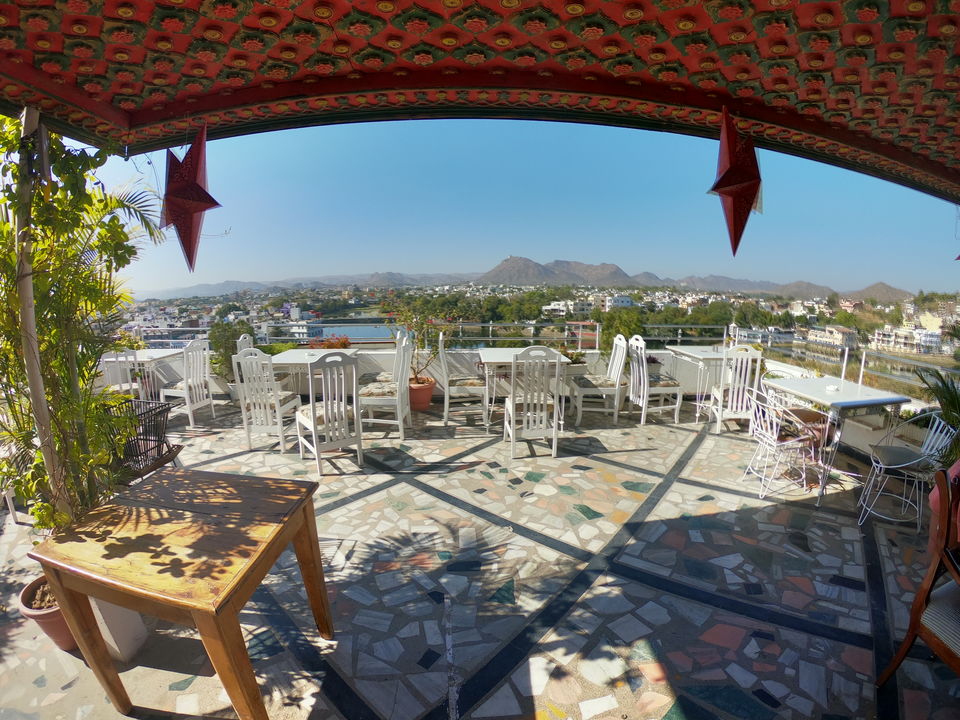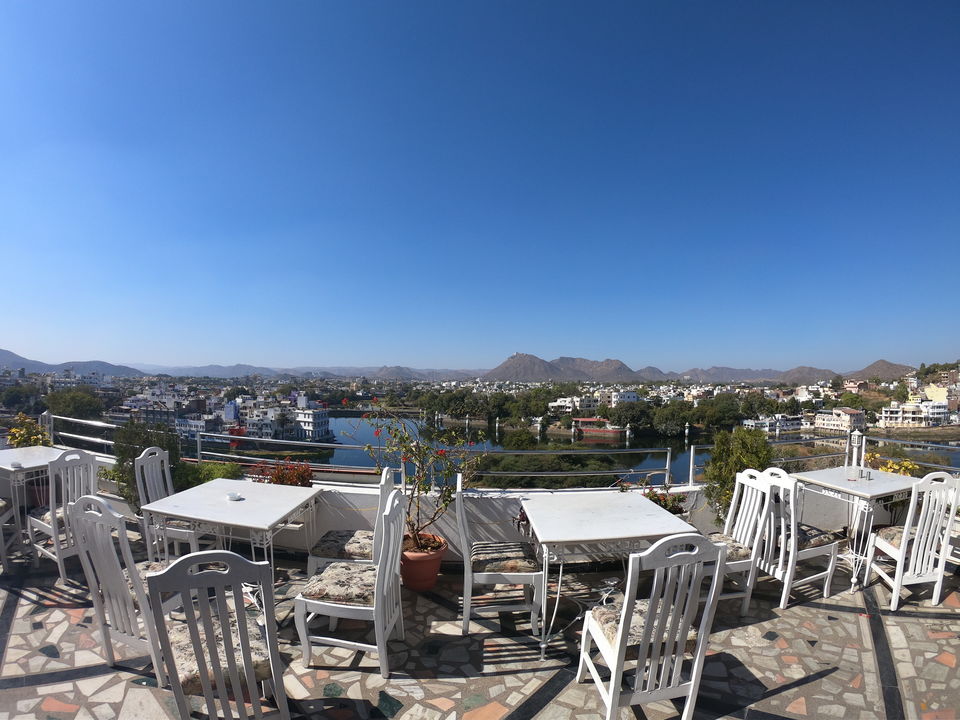 Day 6. Udaipur City palace , Lake Pichola (Sunset), Cultural and puppet show at Bagore-ki-Haveli Museum:
I arrived at Udaipur on new year and gave a start to my new year with City palace and scenic sunset at view. Later on I gifted myself an amazing performance of puppet and folk dance by Rajasthani artist at Bagore-Ki-Haveli. The tickets for the show gets sold out pretty early , so you need to reach their at least 1 hour prior to the show timings. They have sitting capacity of 255. Show timing: 7pm to 8pm.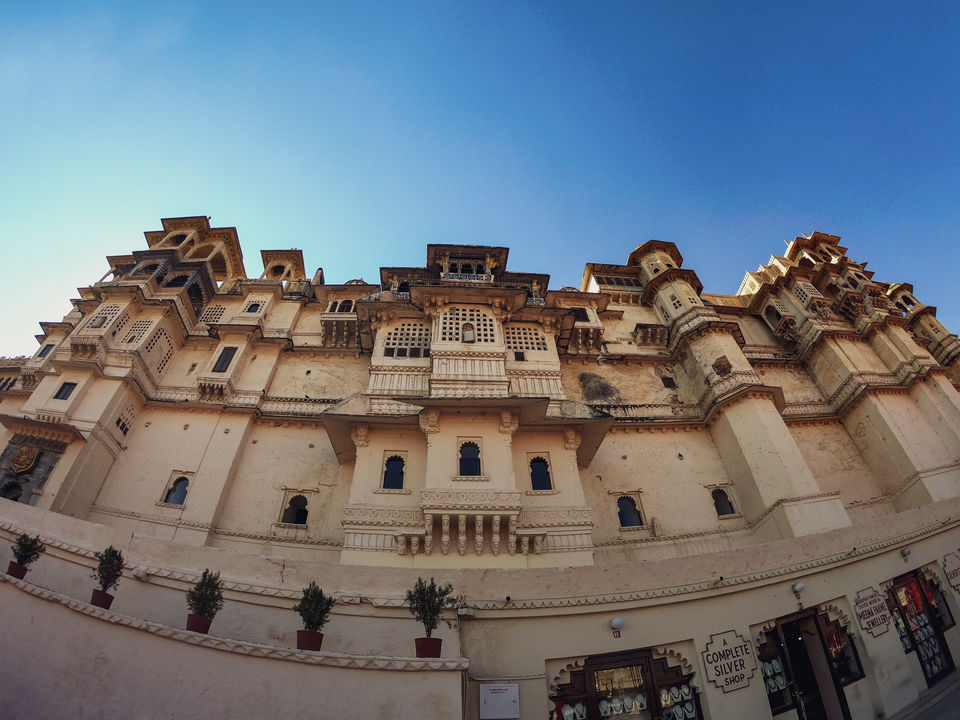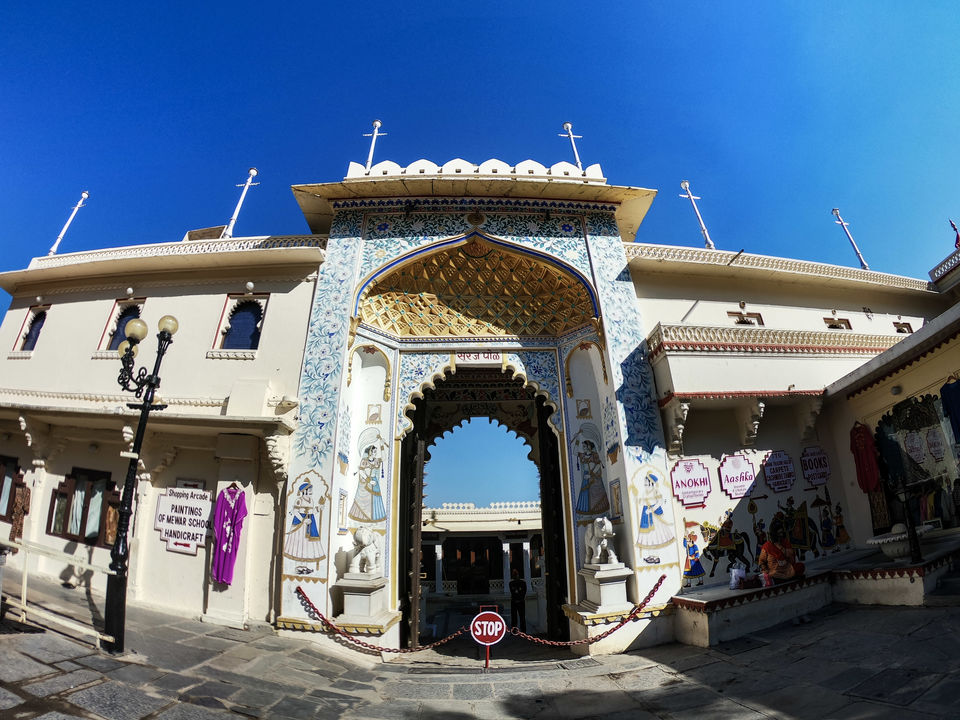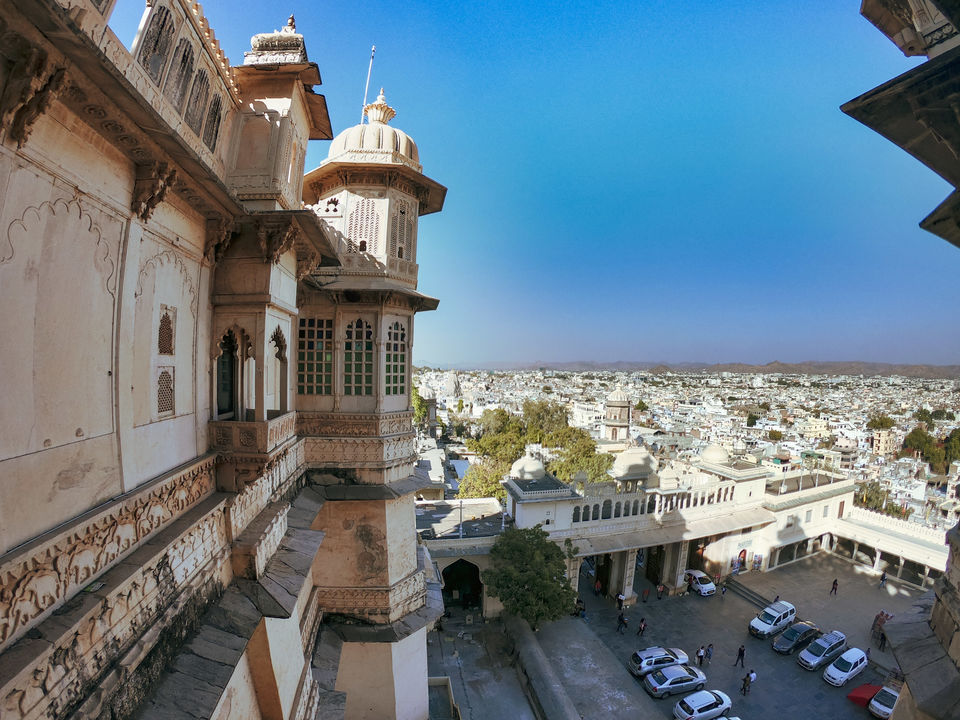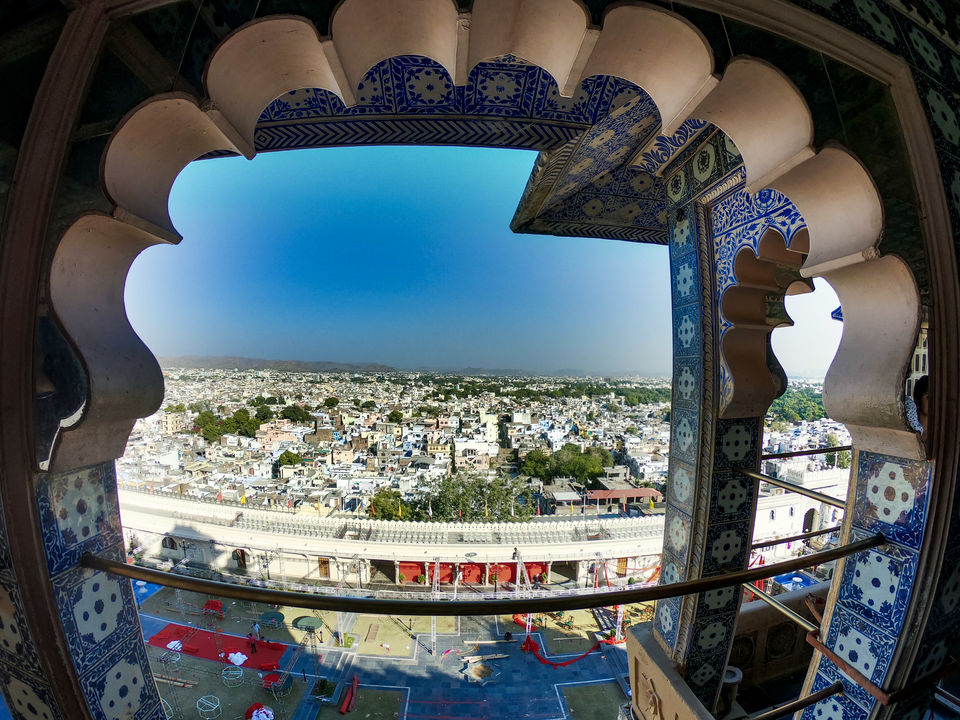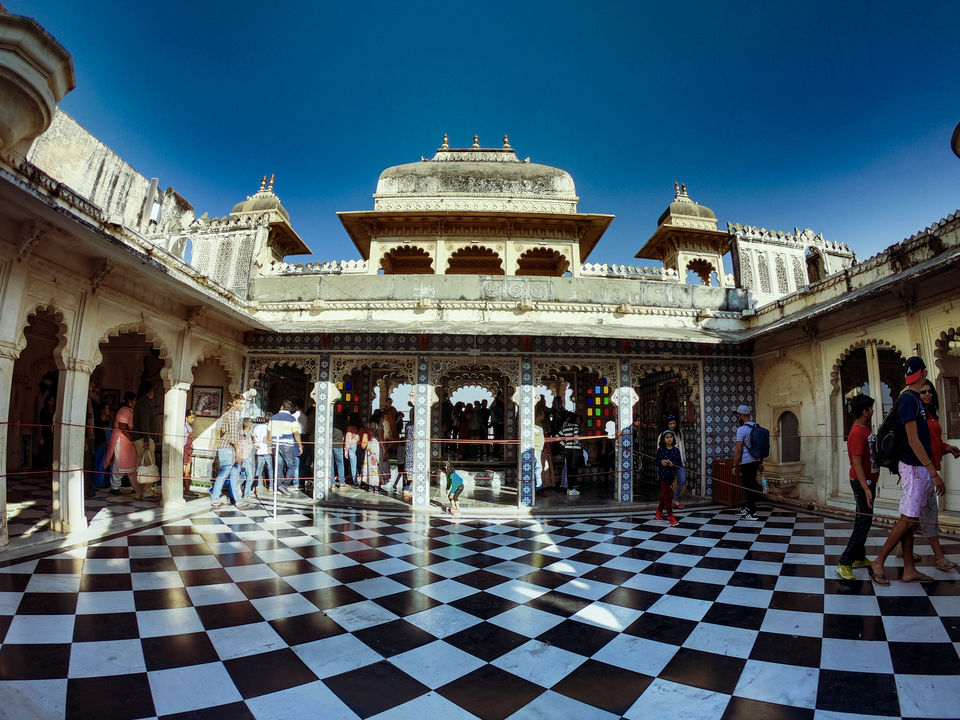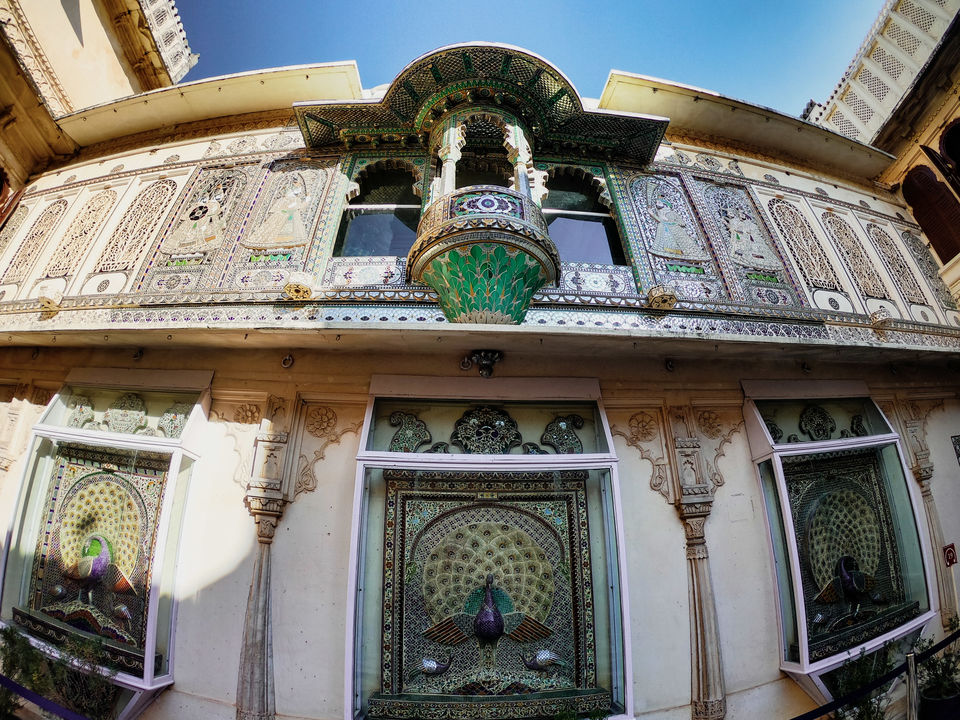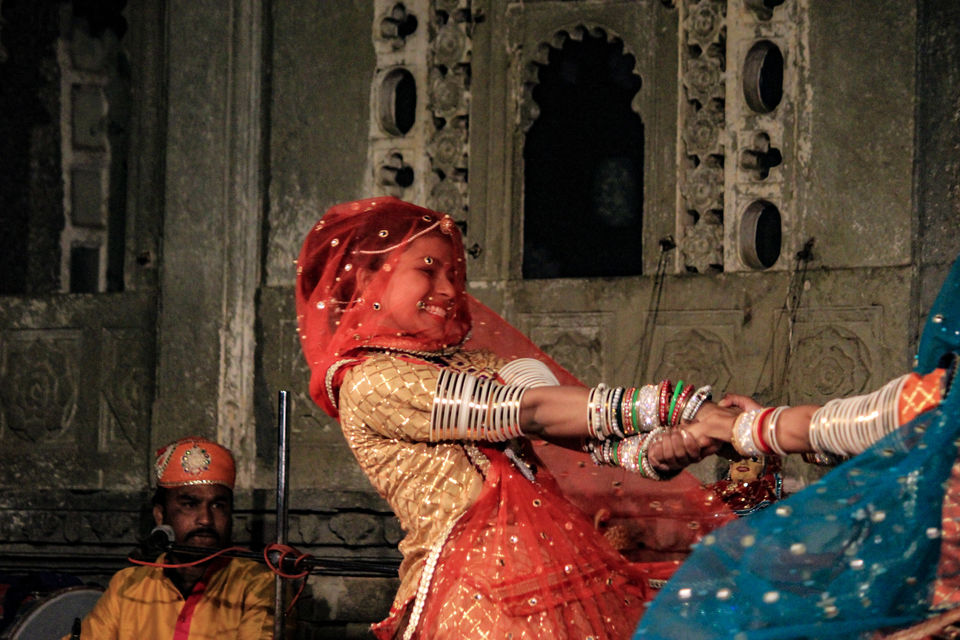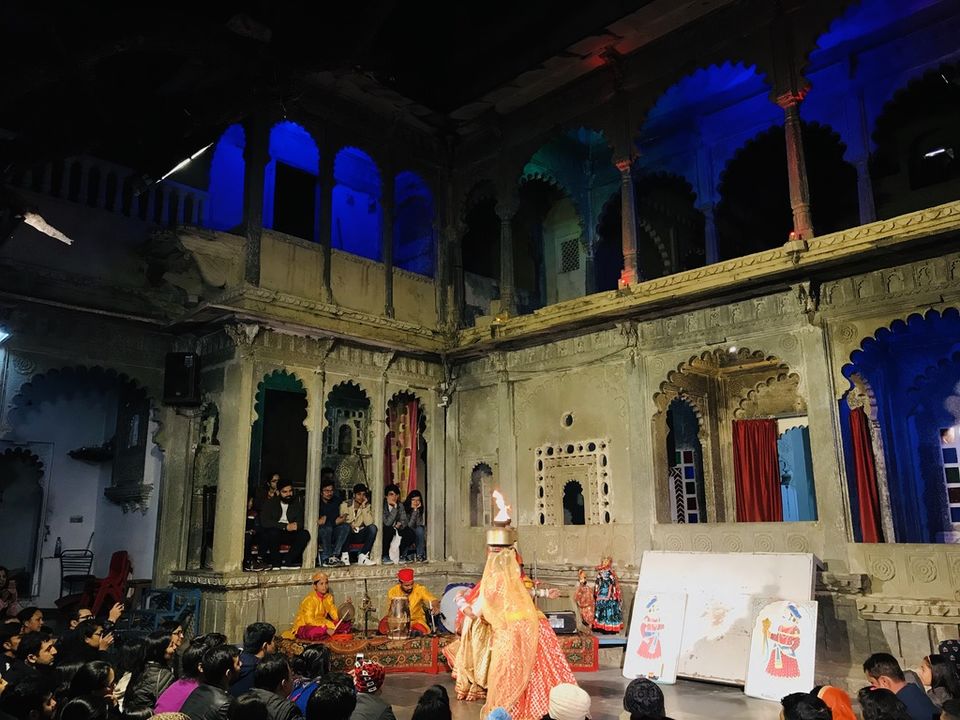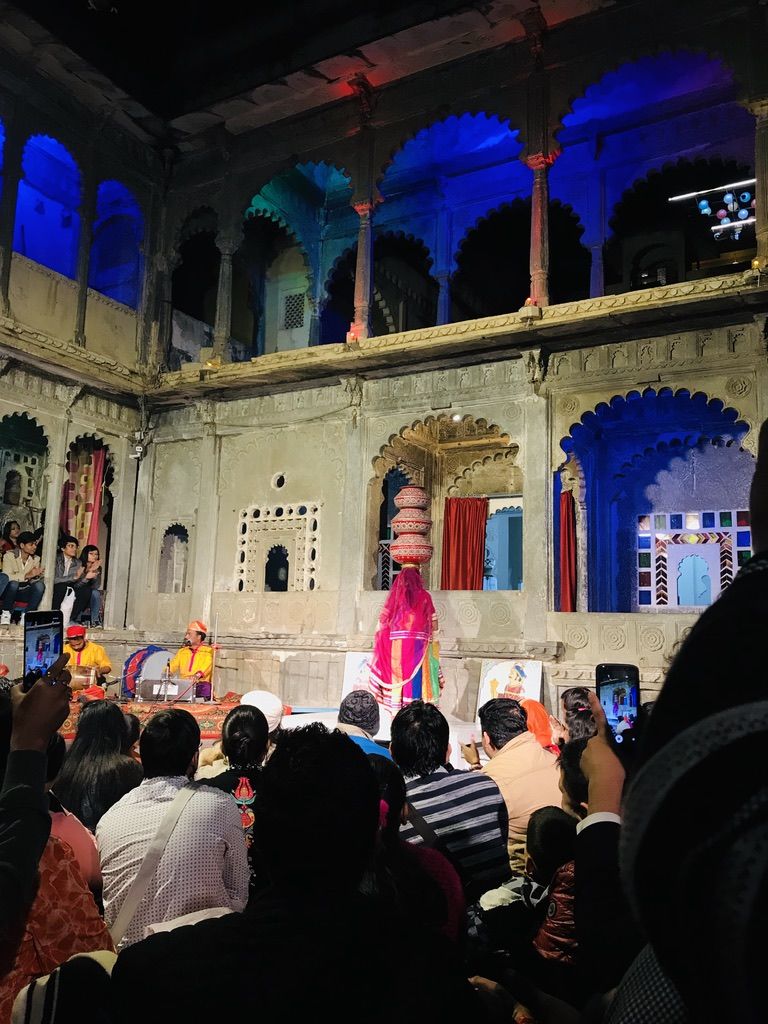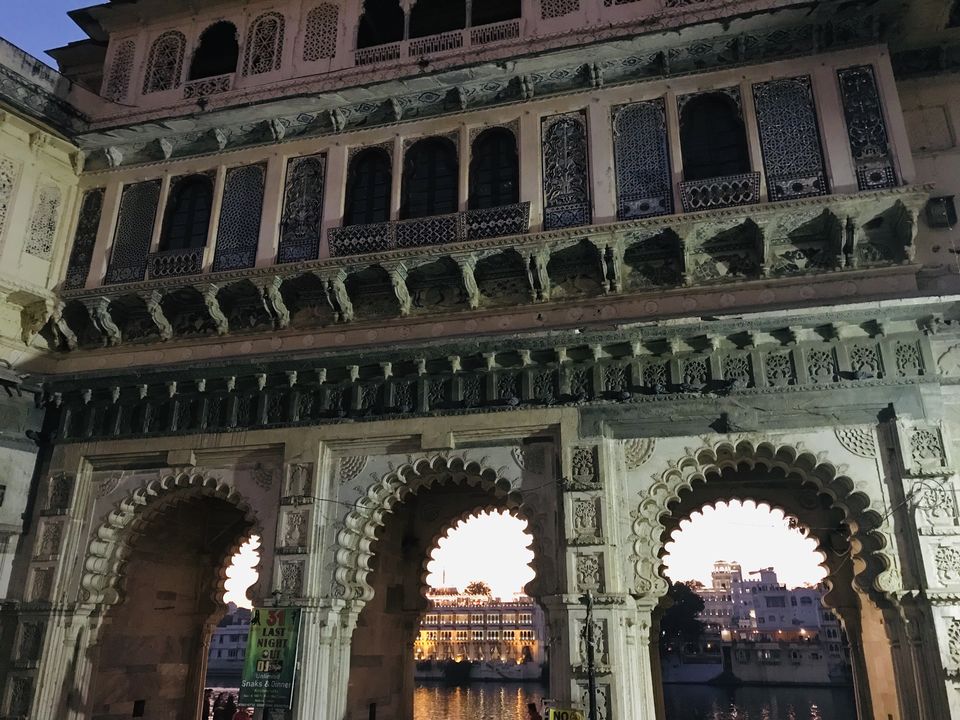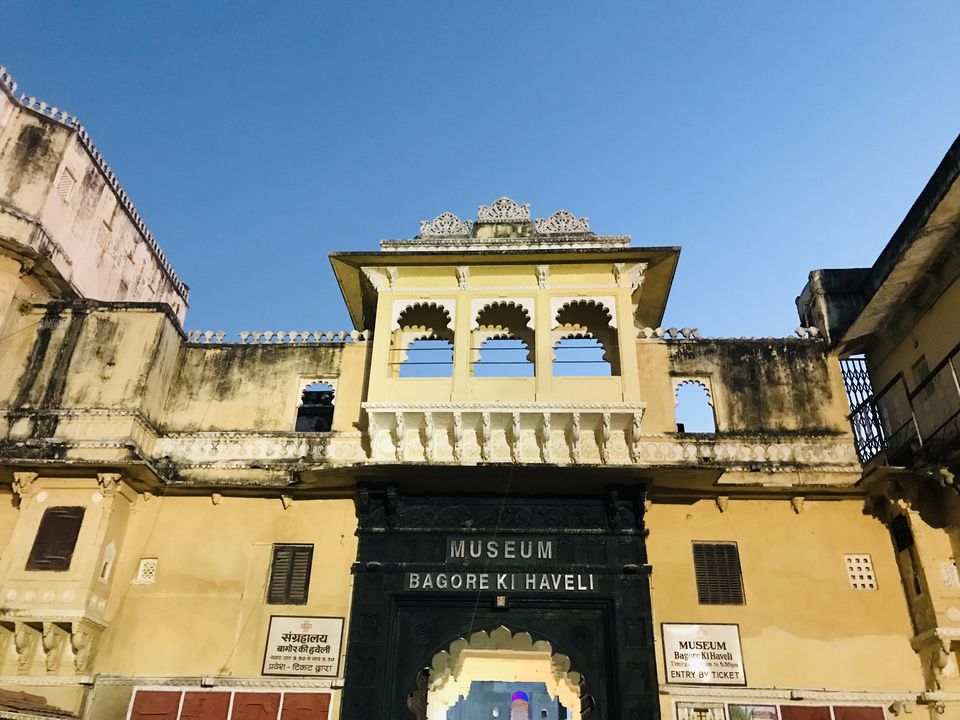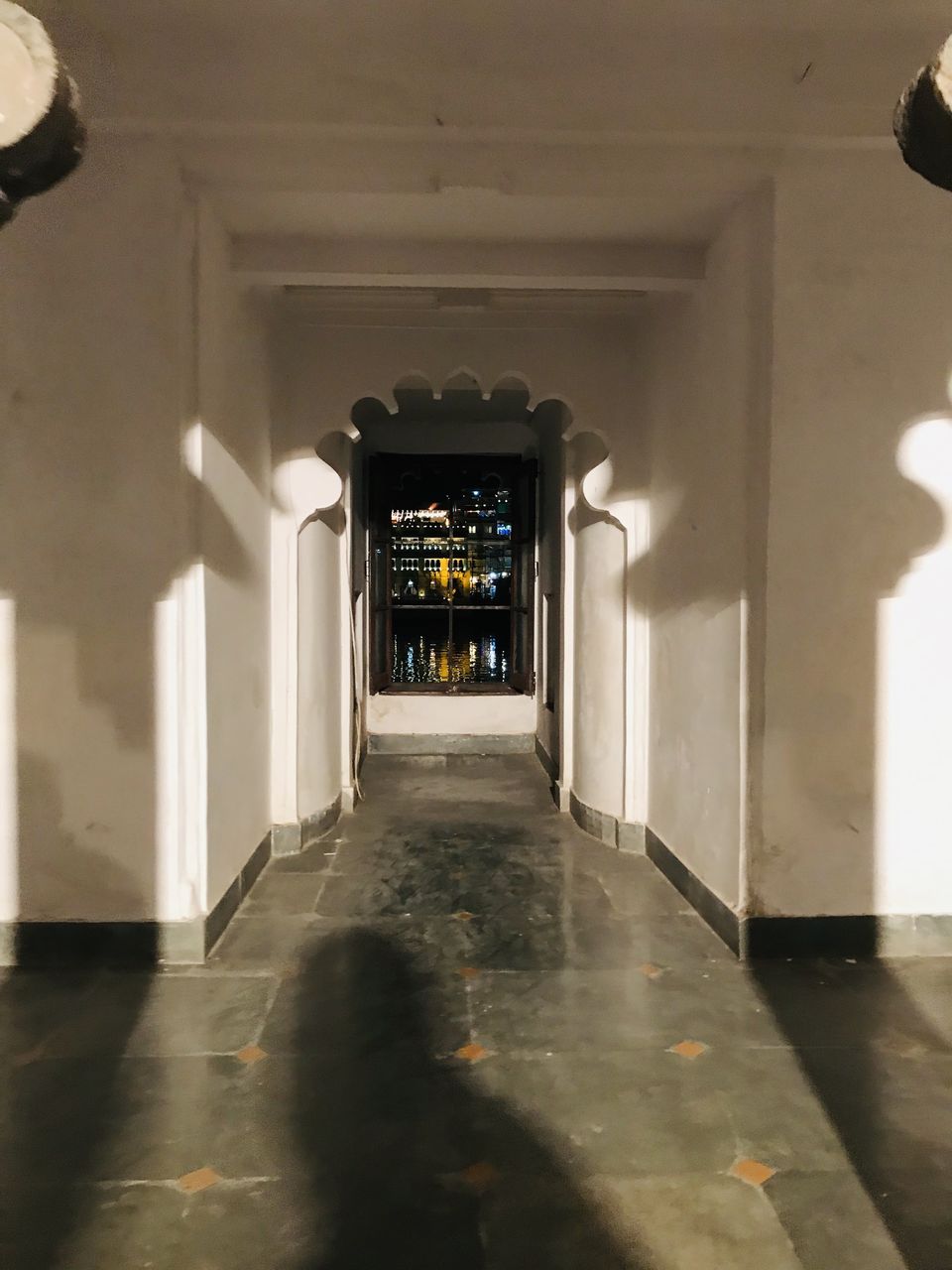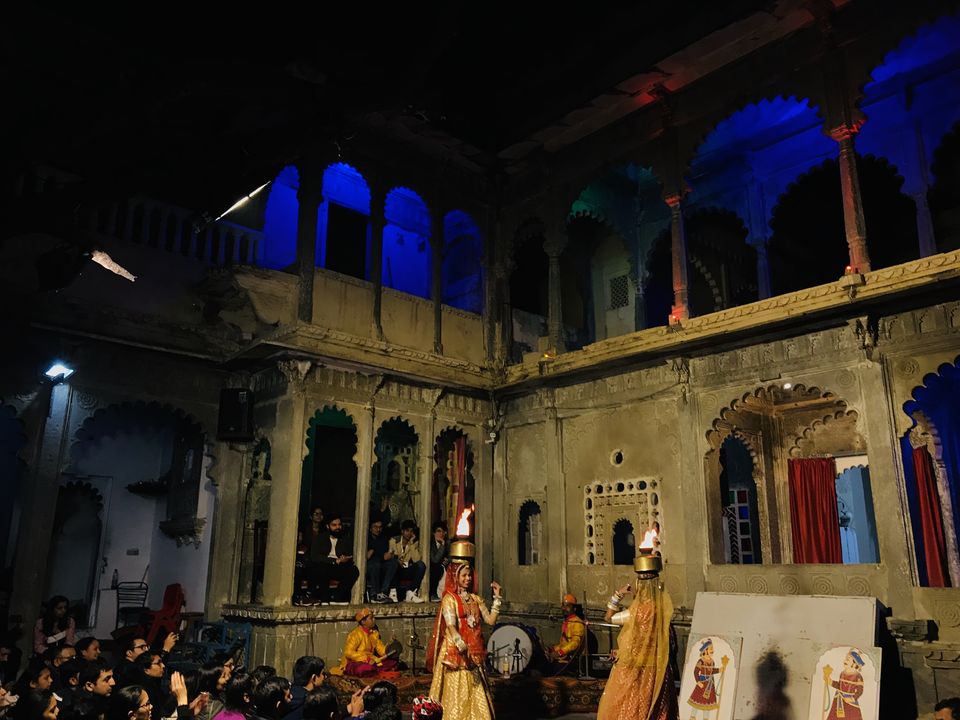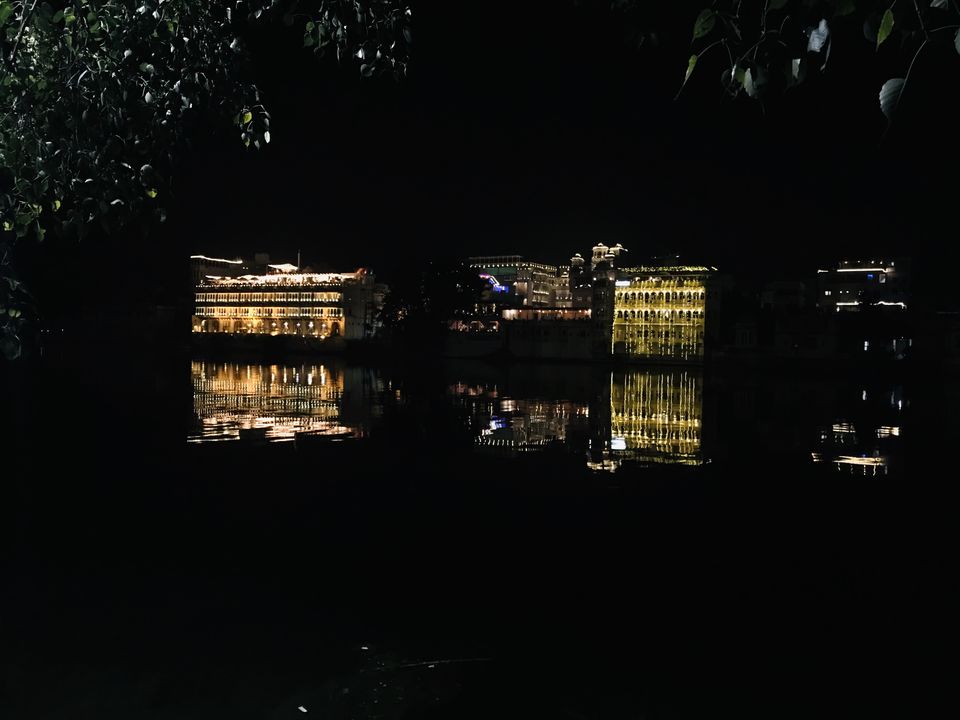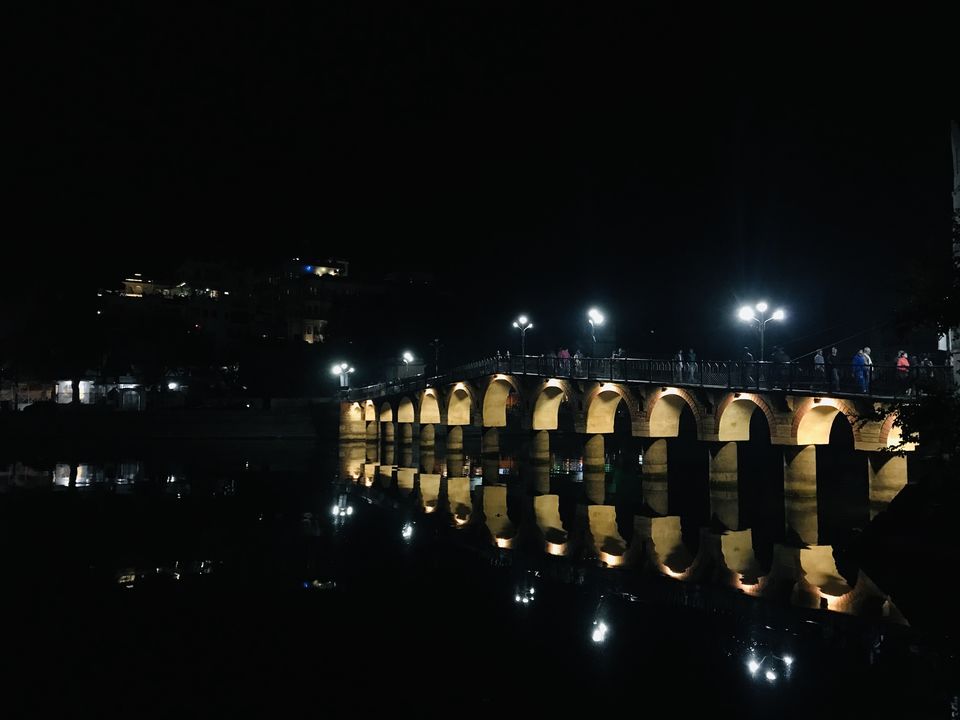 Day 7. Bagore ki Haveli Museum, Lake Pichola (Morning view), Jagdish Temple,FatehSagar Lake,Badi Lake:
Last evening cultural show at Bagore ki Haveli had left a lasting impression in my mind so I decided early morning to visit the place again to capture the courtyard where they performed as well as to visit the museum . Bagore ki Haveli is situated at "Gangaur Ghat" so early morning ghat scenes are full of peace and tranquility.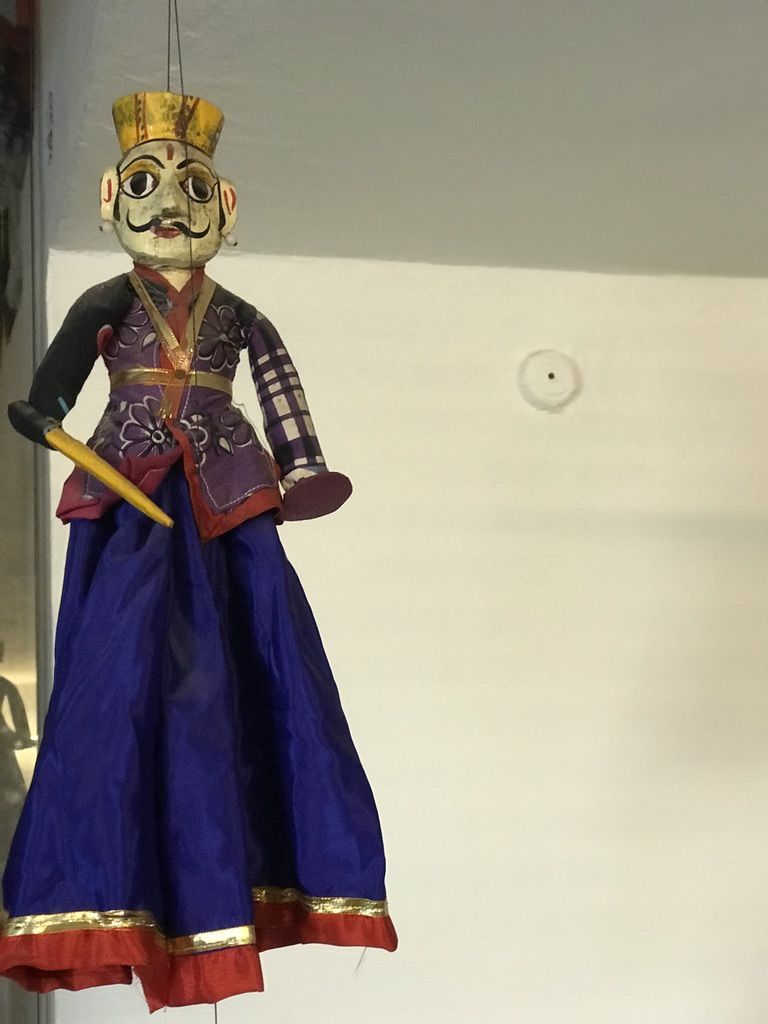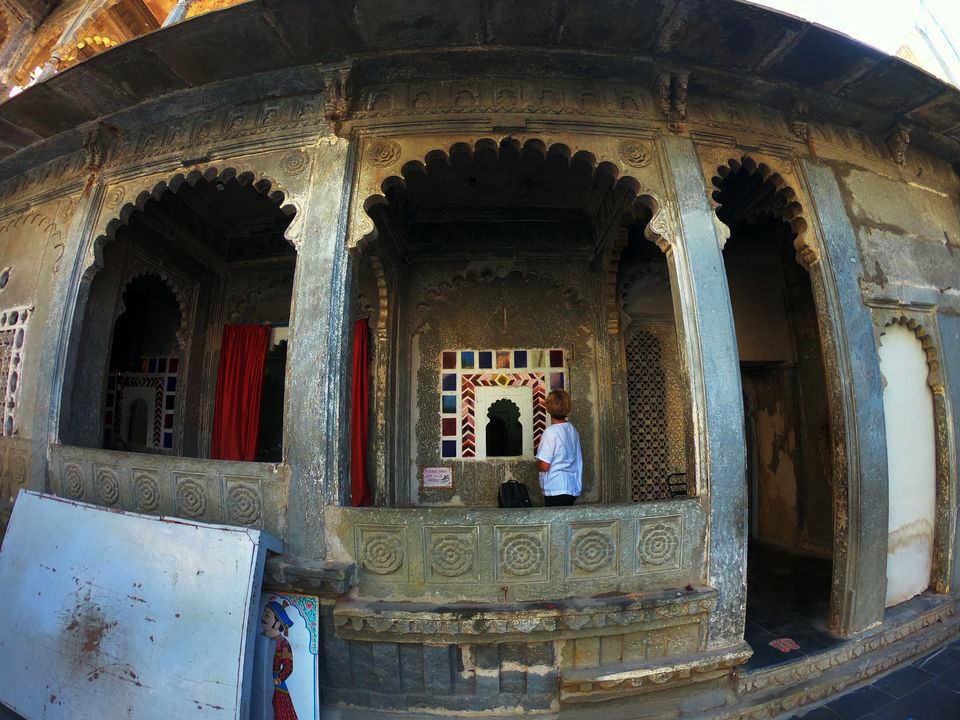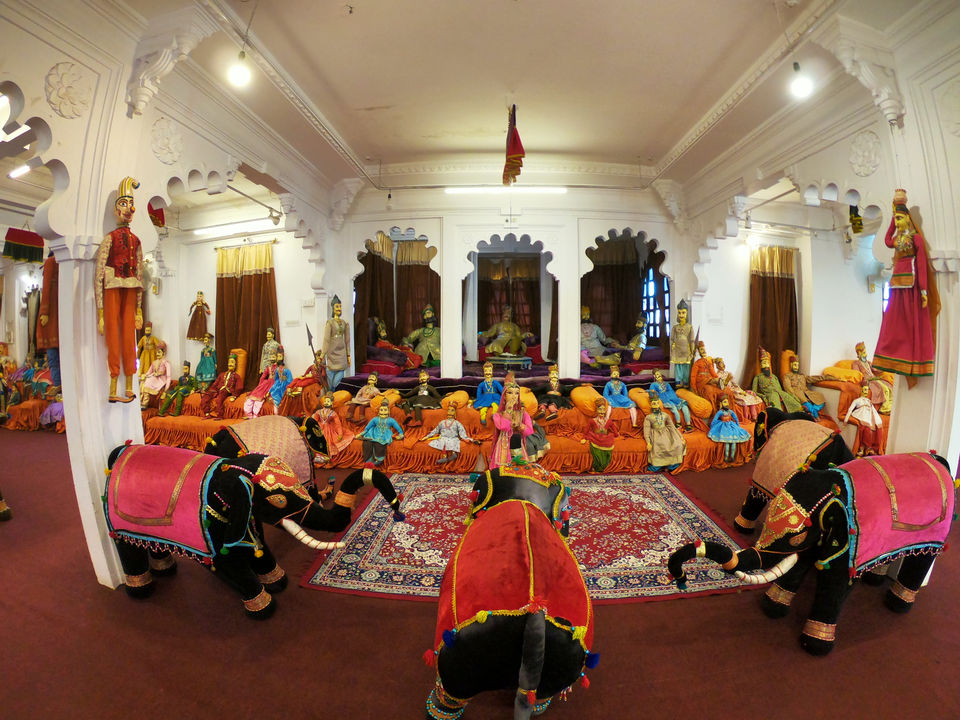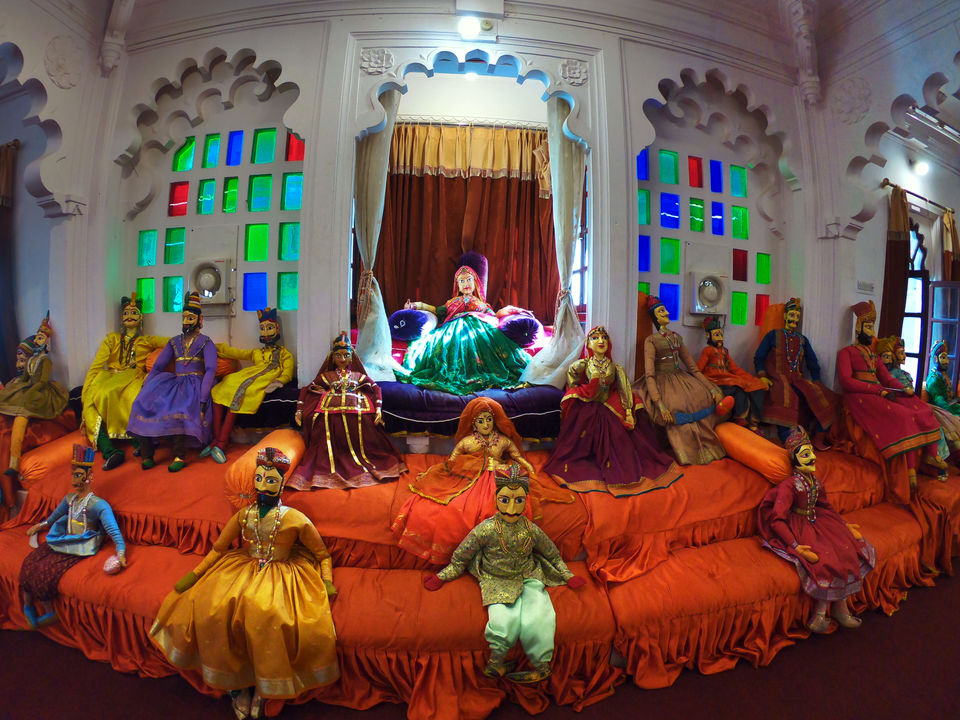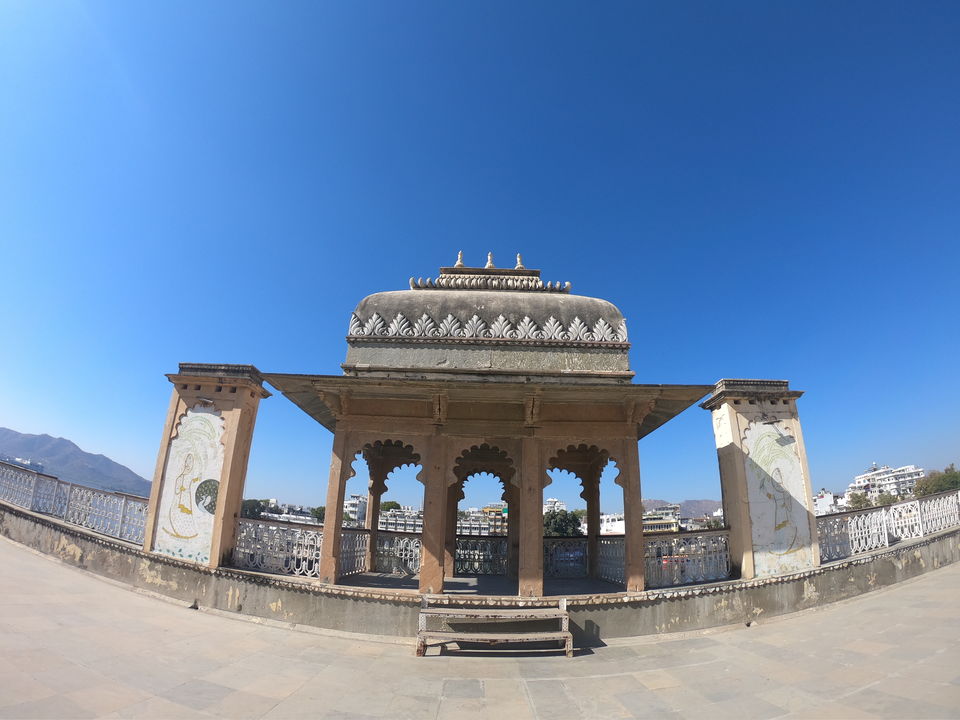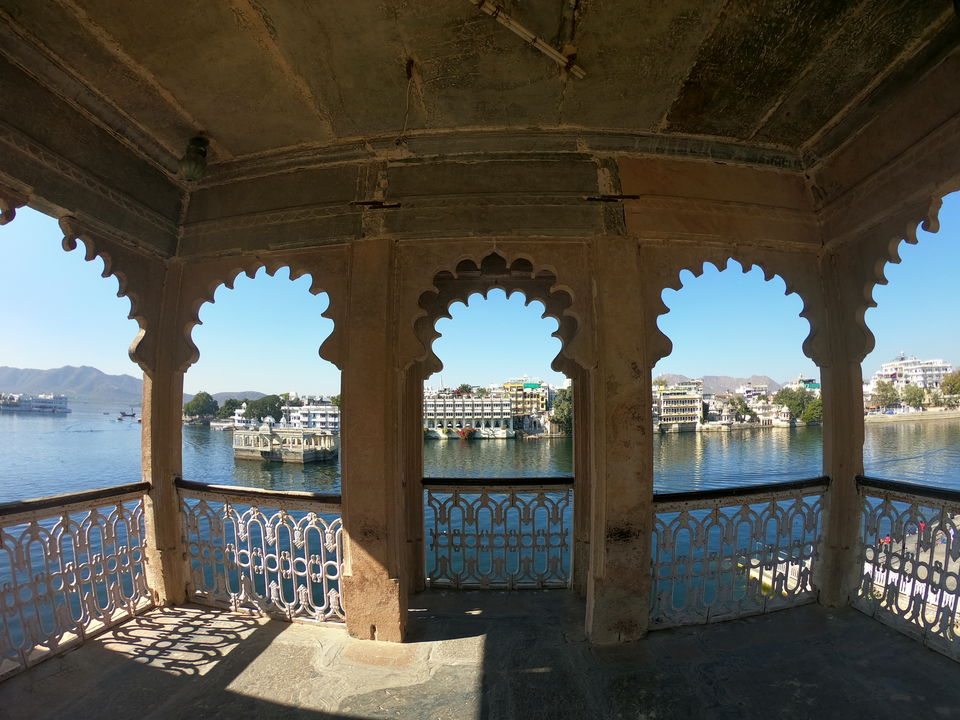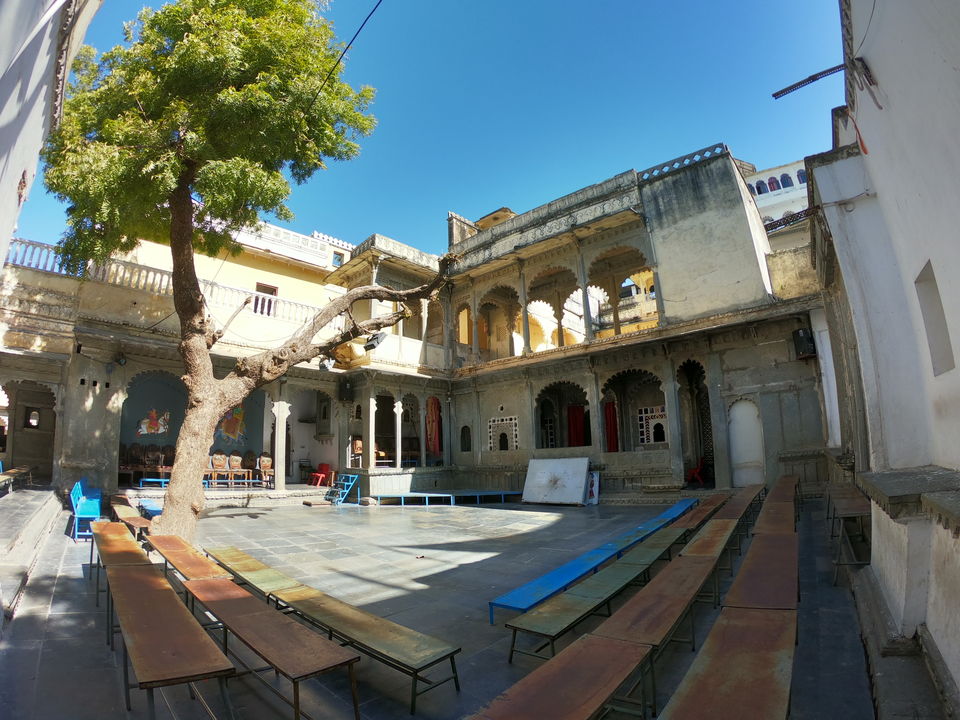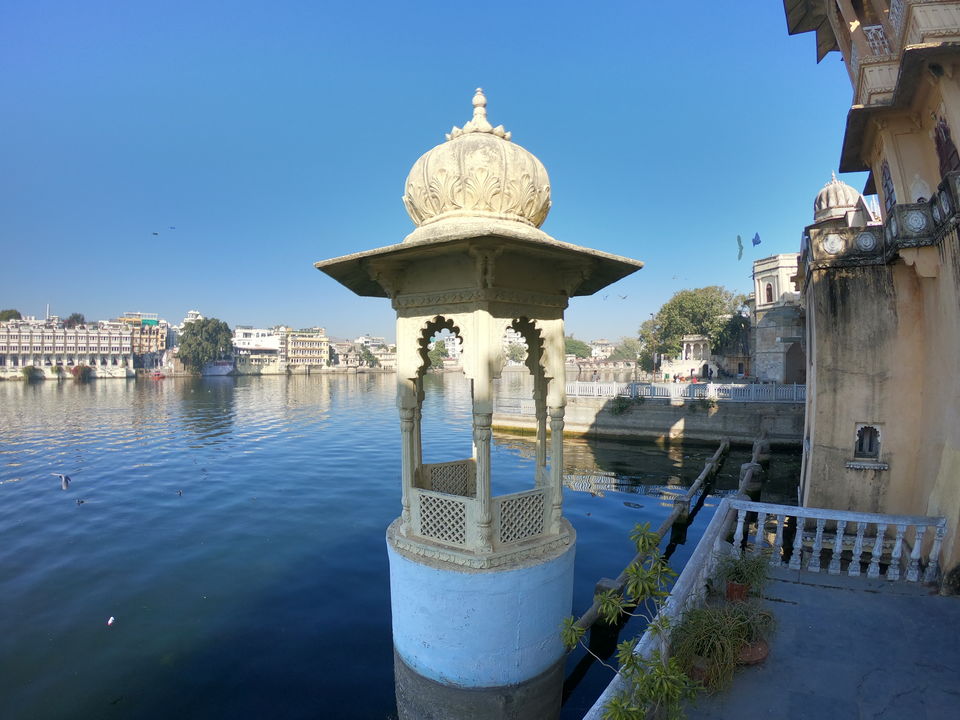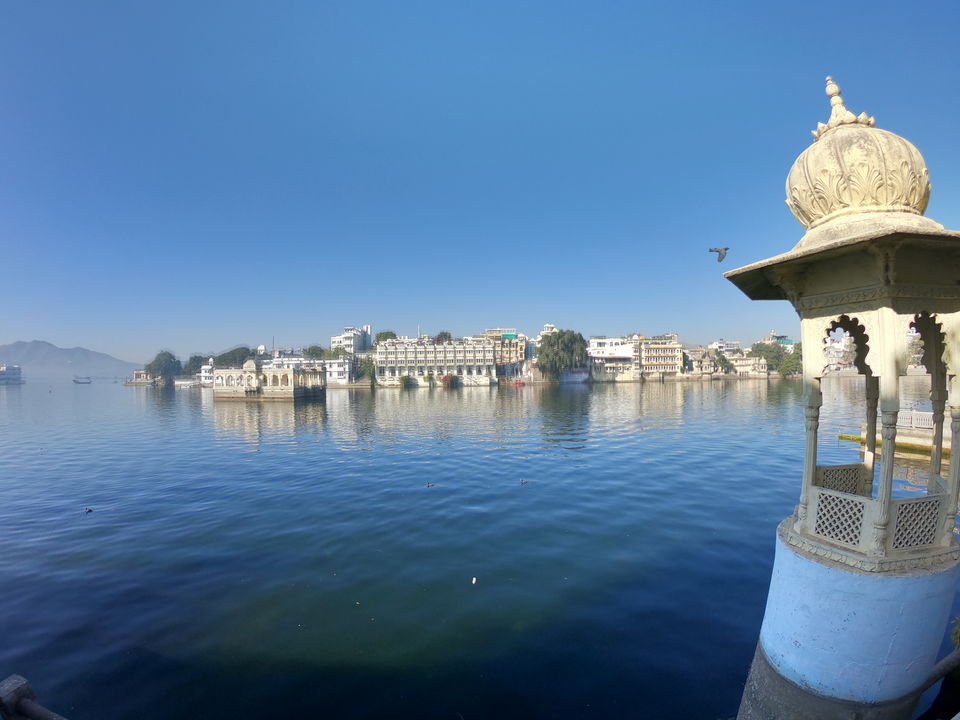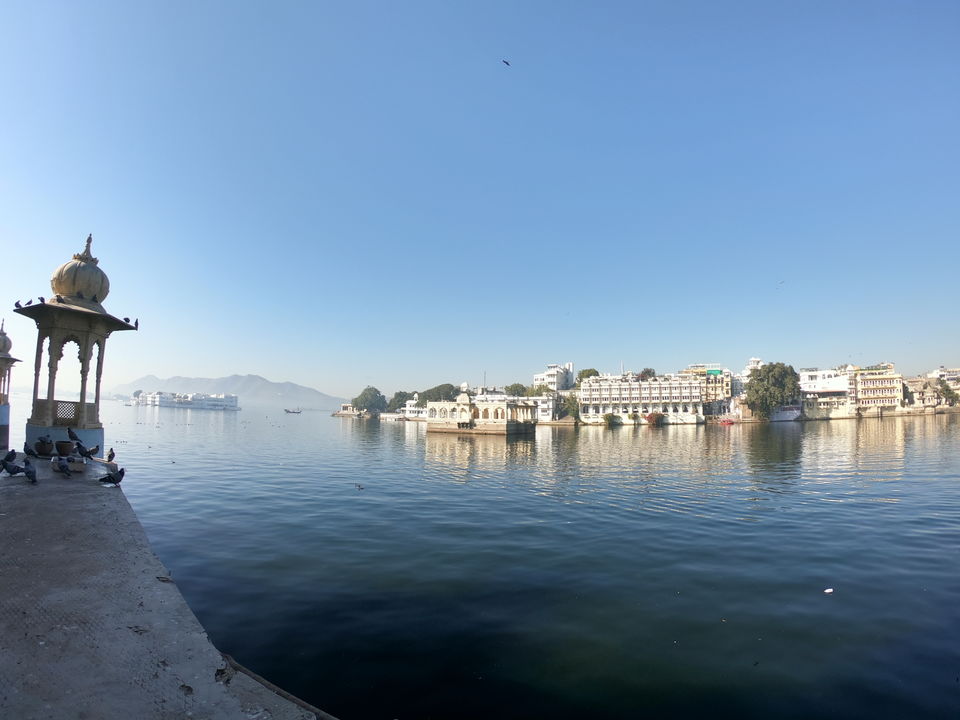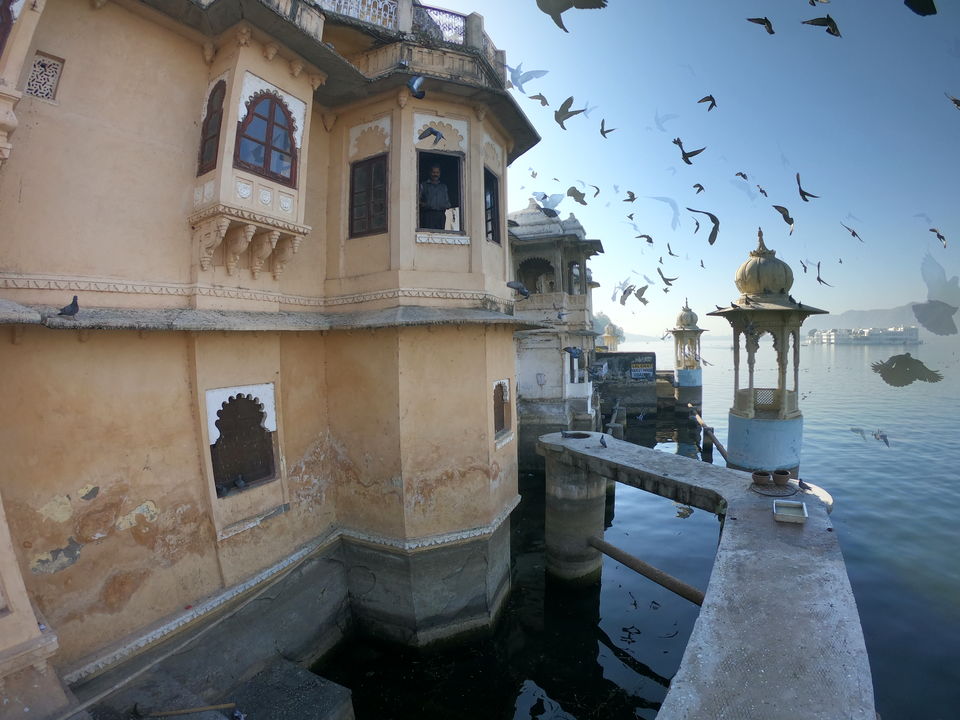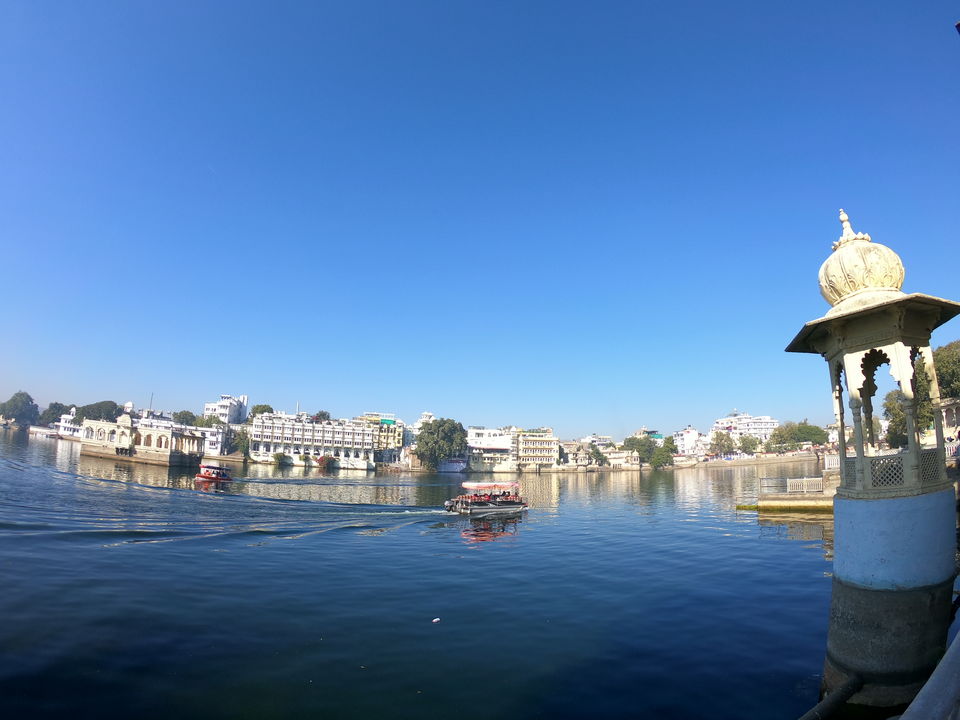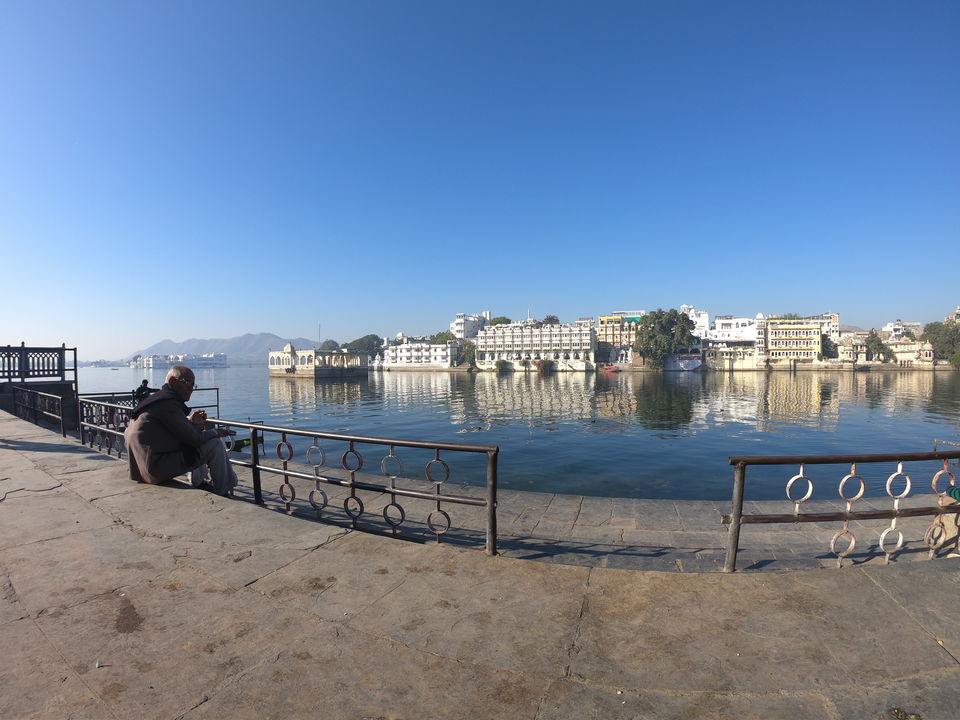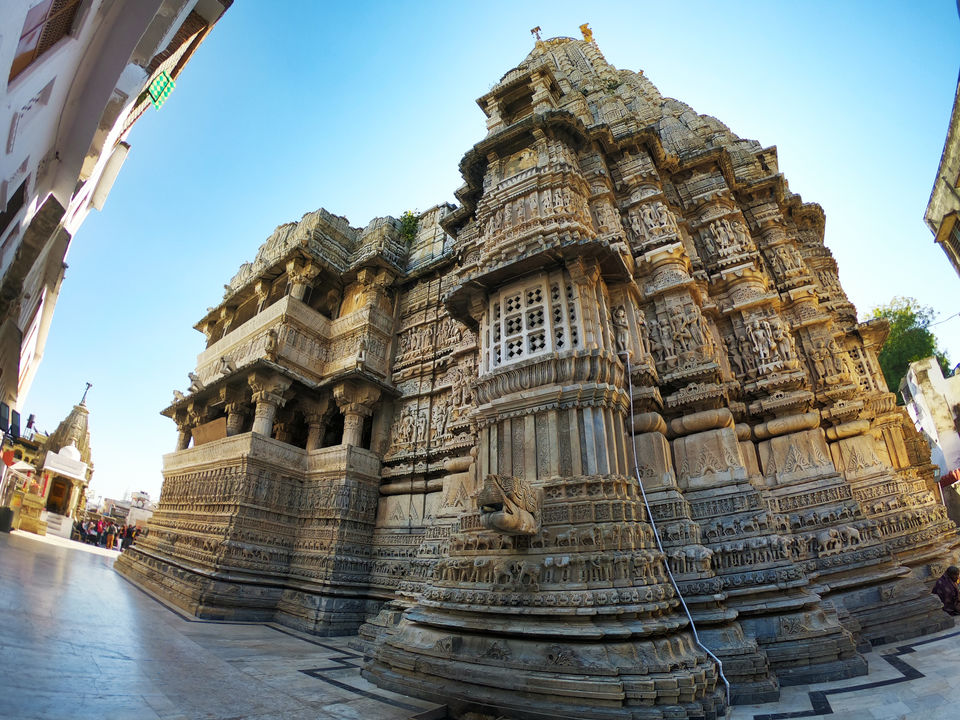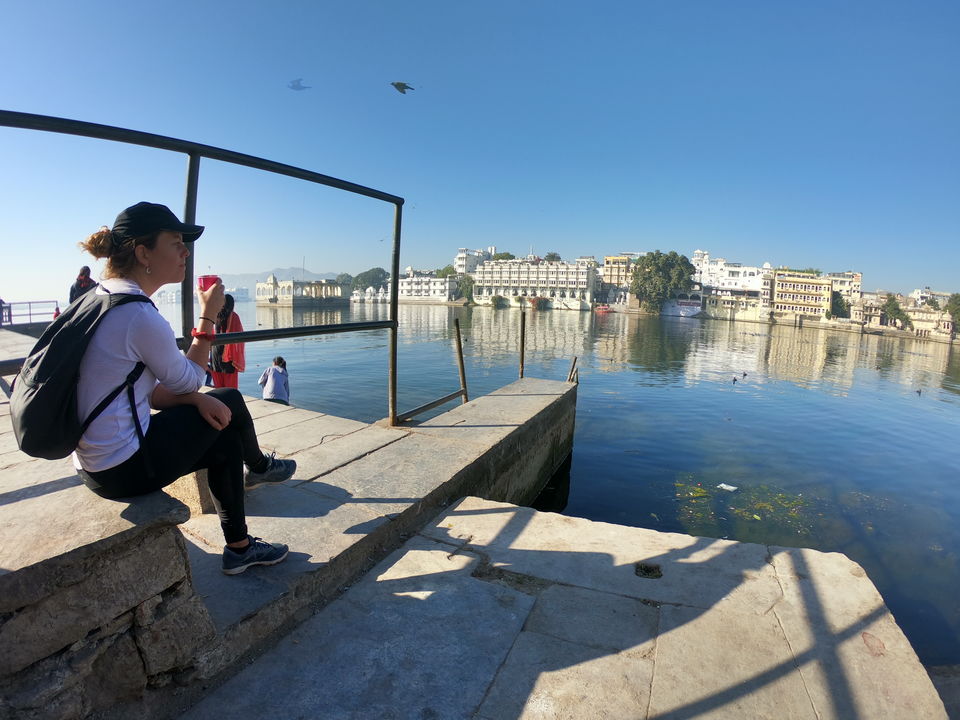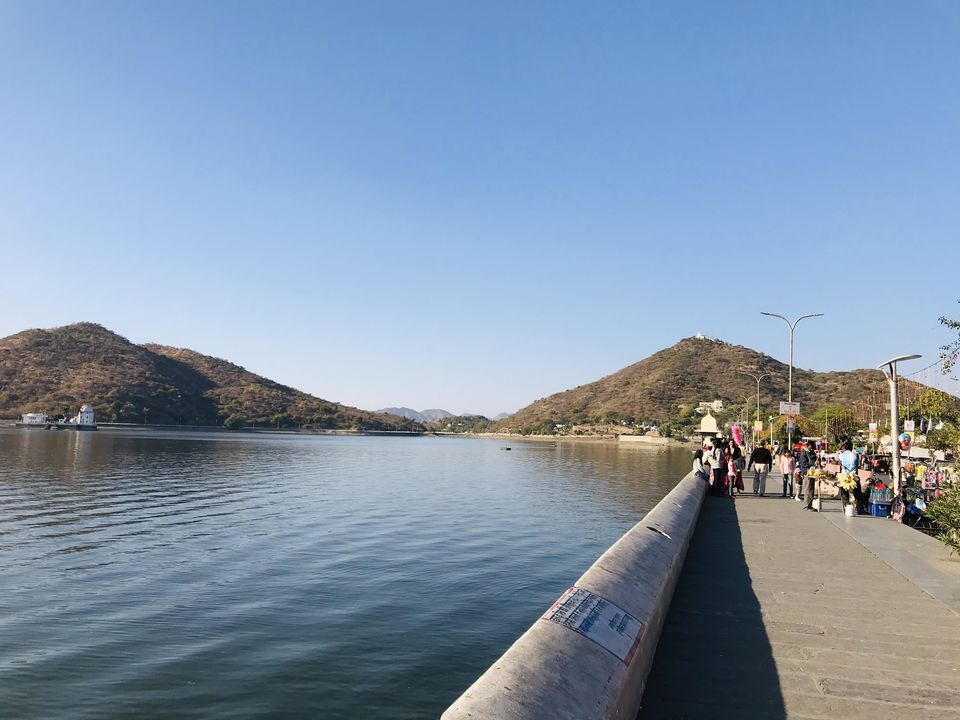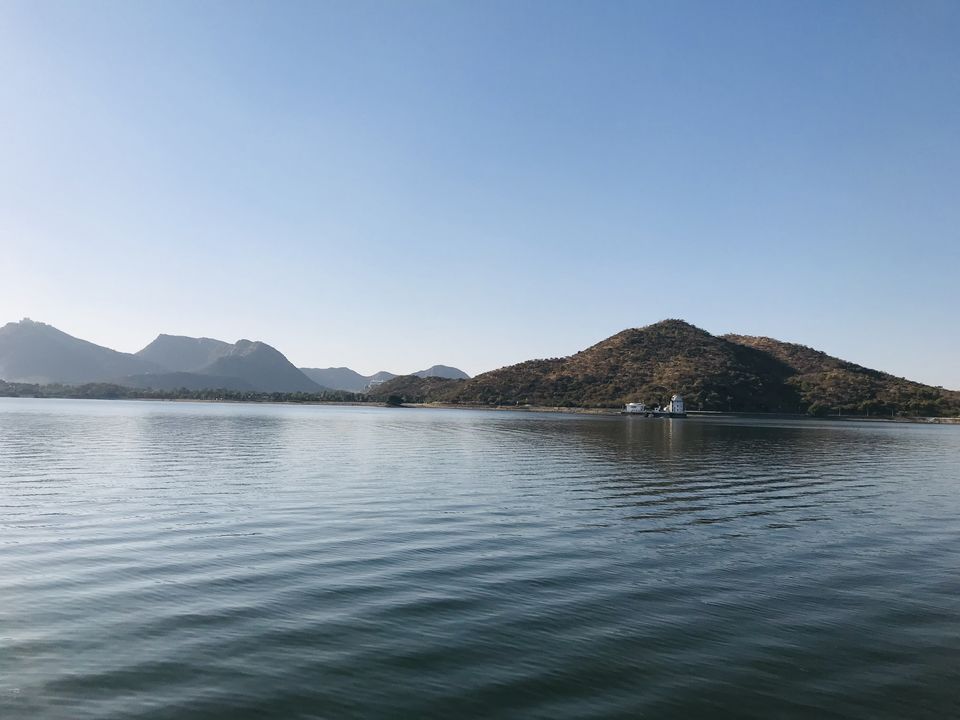 Badi Lake amazed me. I neve thought I would witness something like this on my trip to Rajasthan. Badi lake location and it's ambience , view are identical to North of India Himanchal, Uttarakhand. For me it was a "Jaane Kya Dikh Jaaye " moment. I have skipped many tourist places mentioned in the list above . It's because I want to explore something new and not the usual one where place visit always in mass.
Rent a Bike/Moped and Roam around the city. Badi lake is 15km away from the city and Google maps is a must to know the route.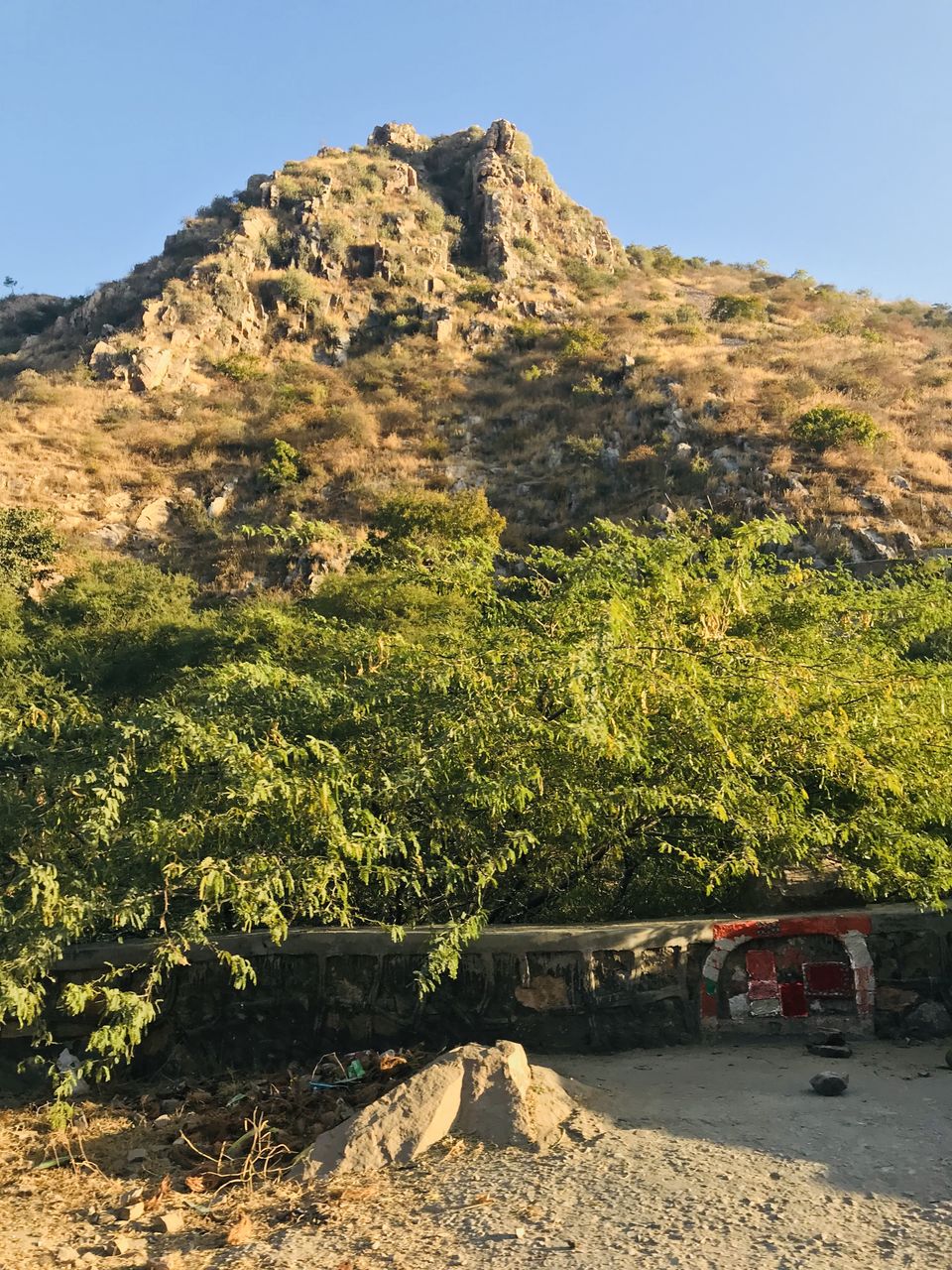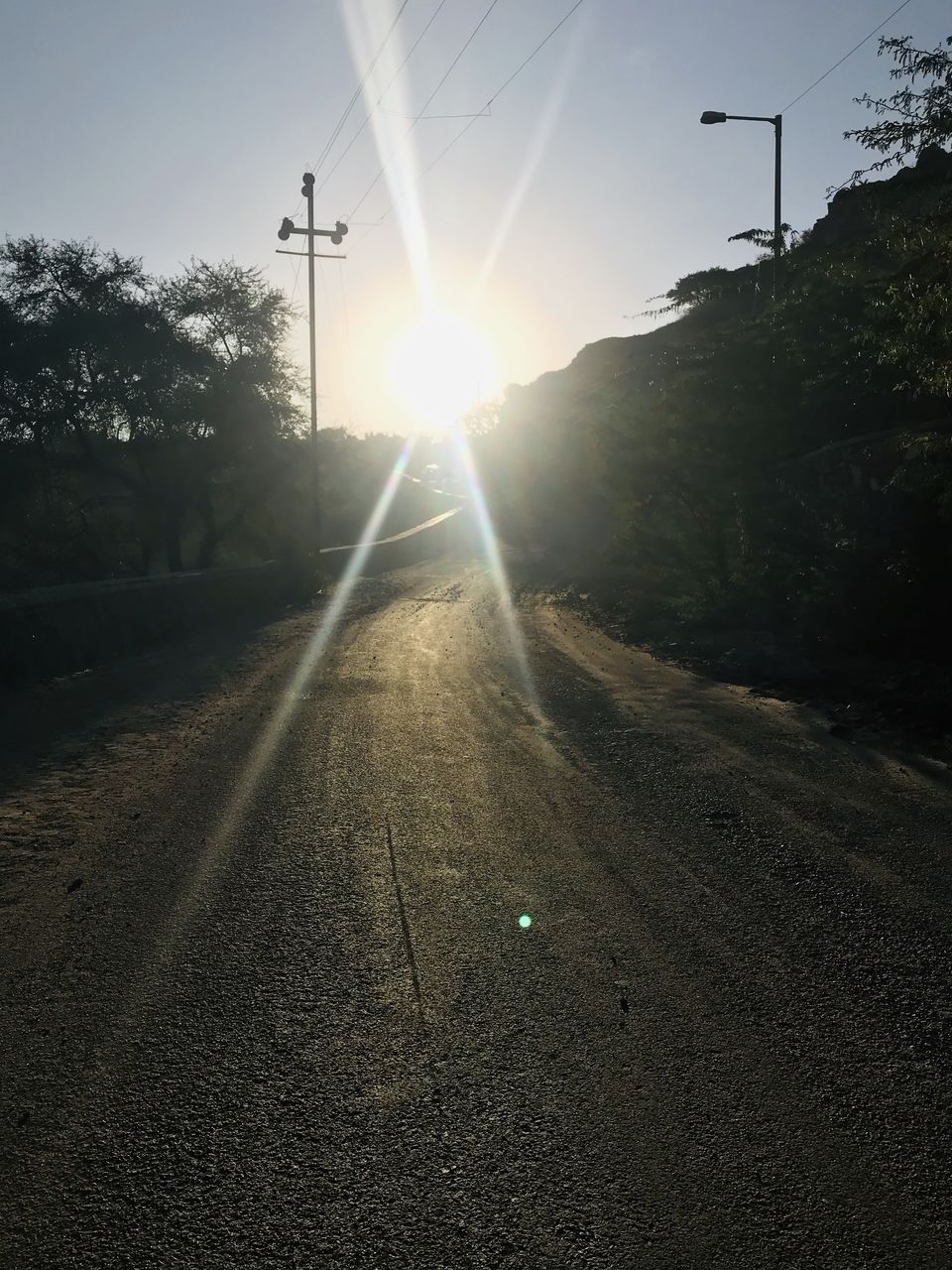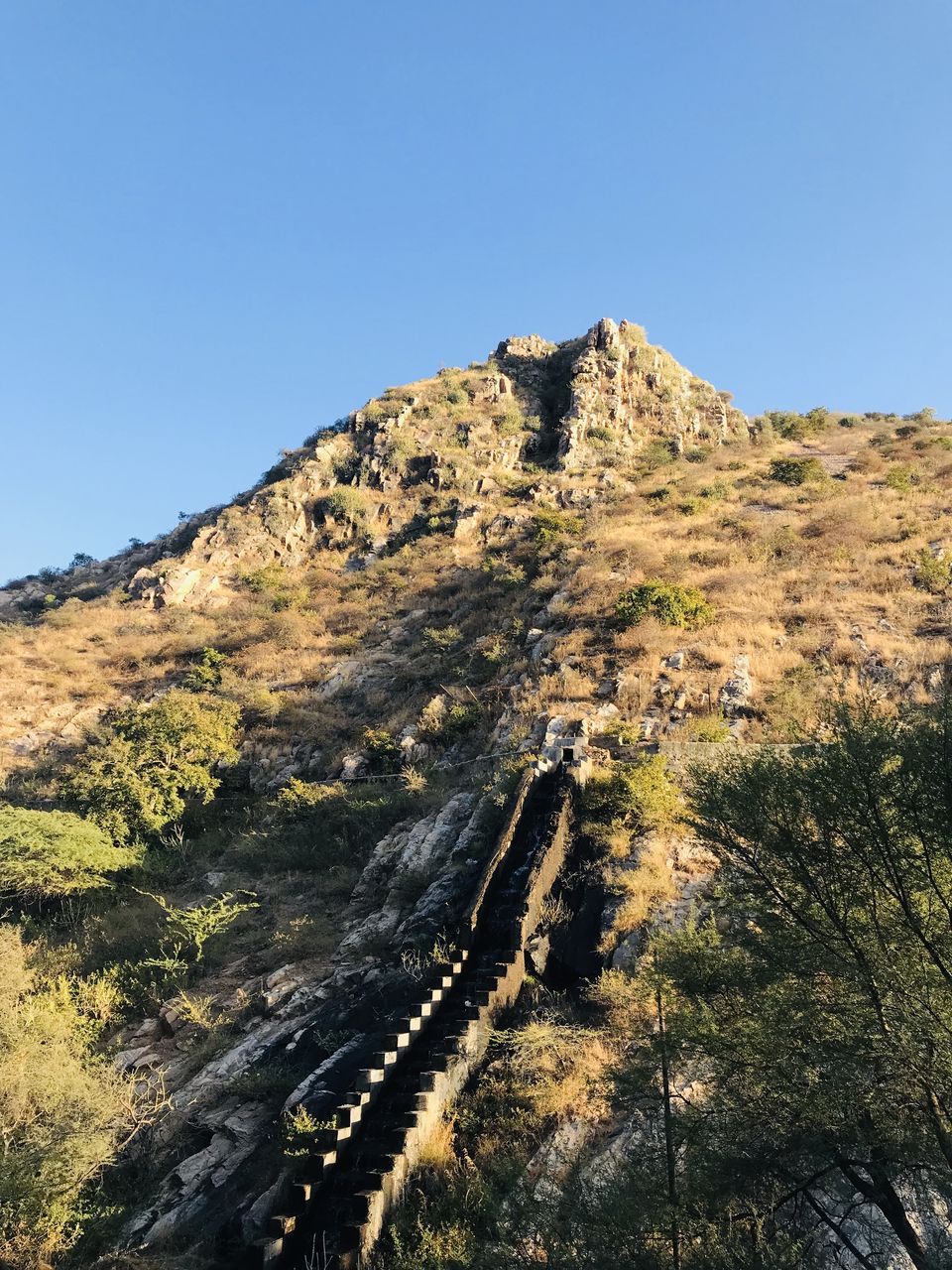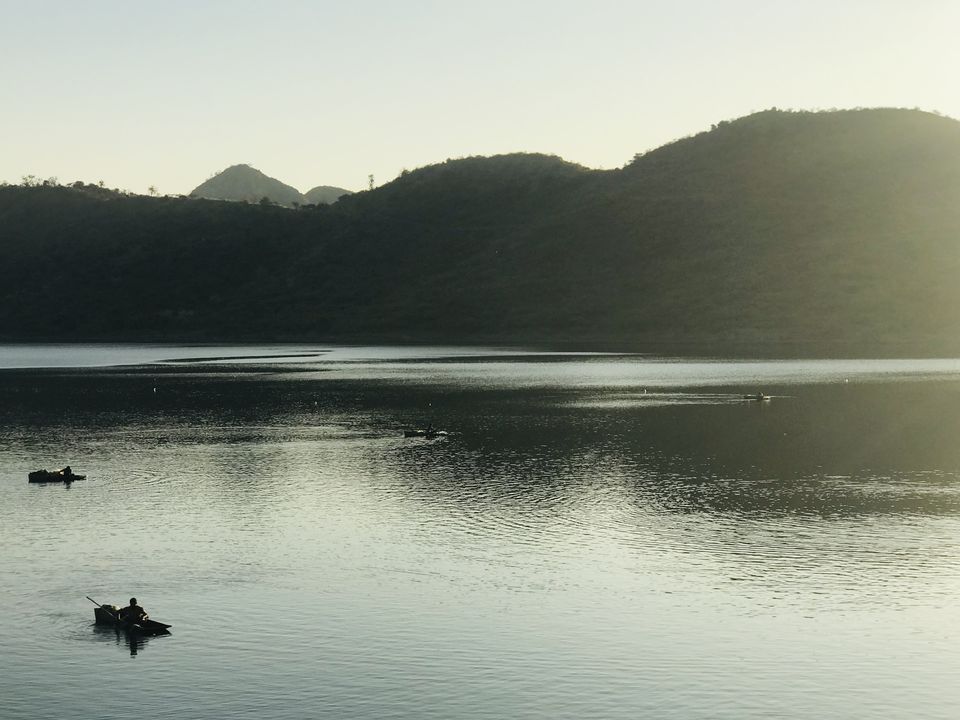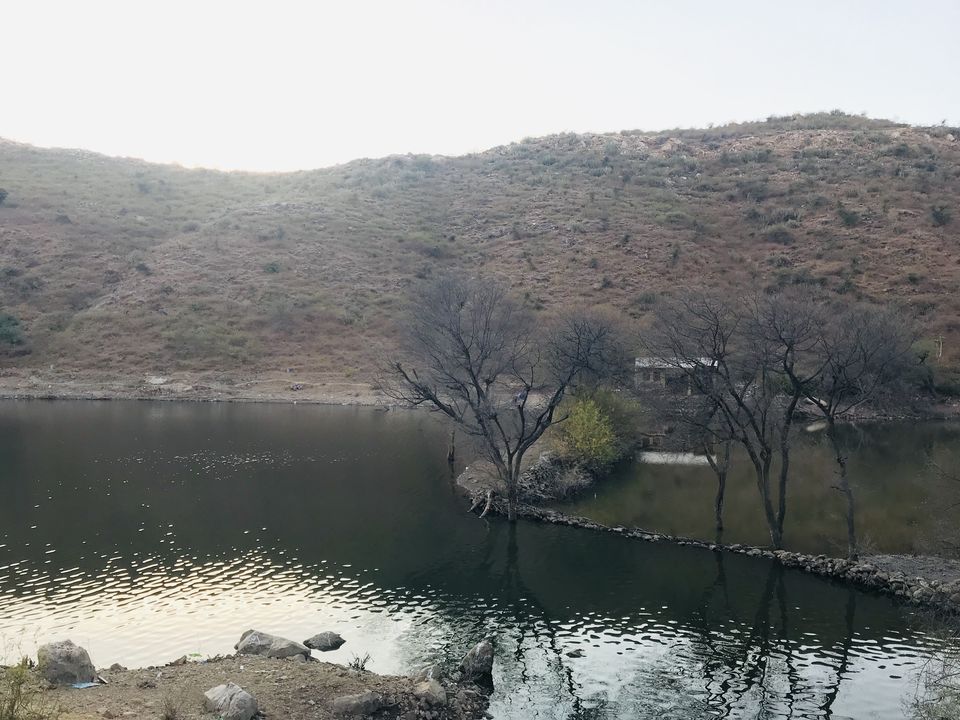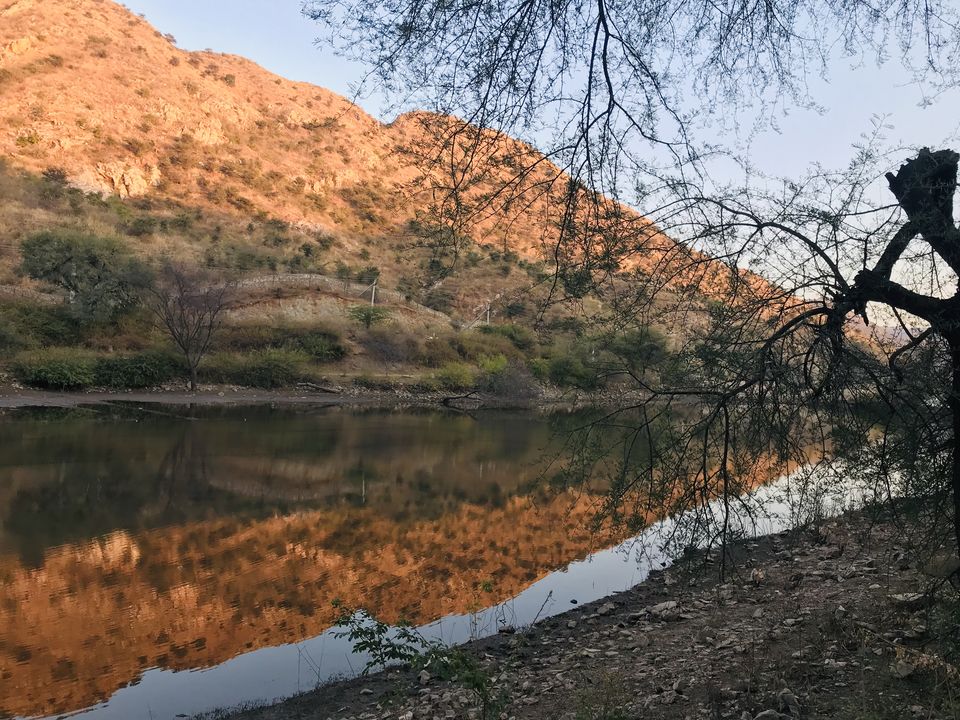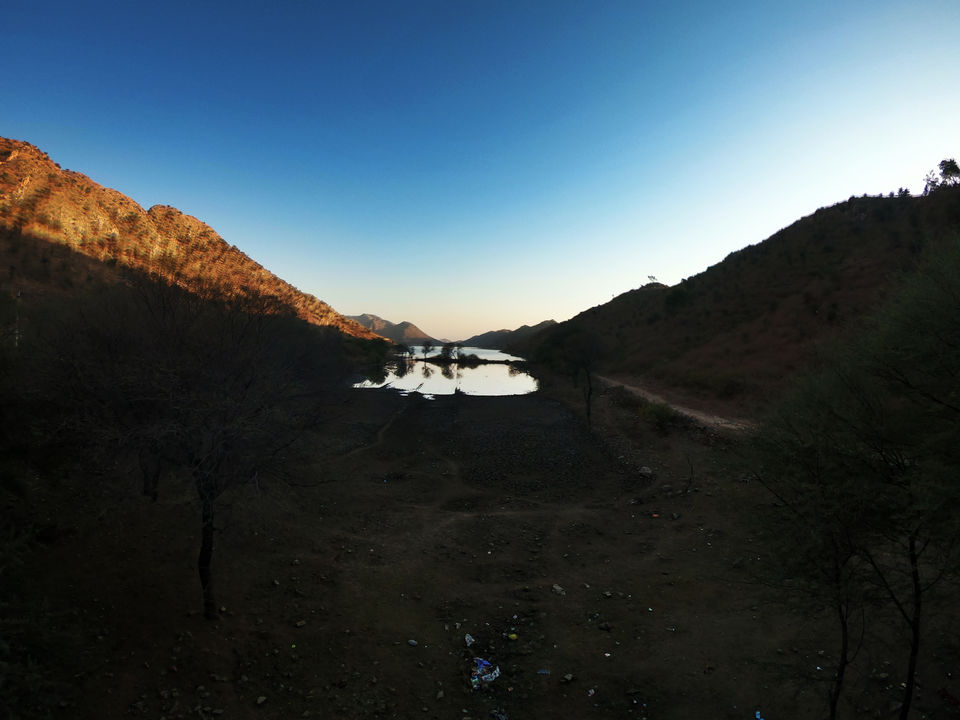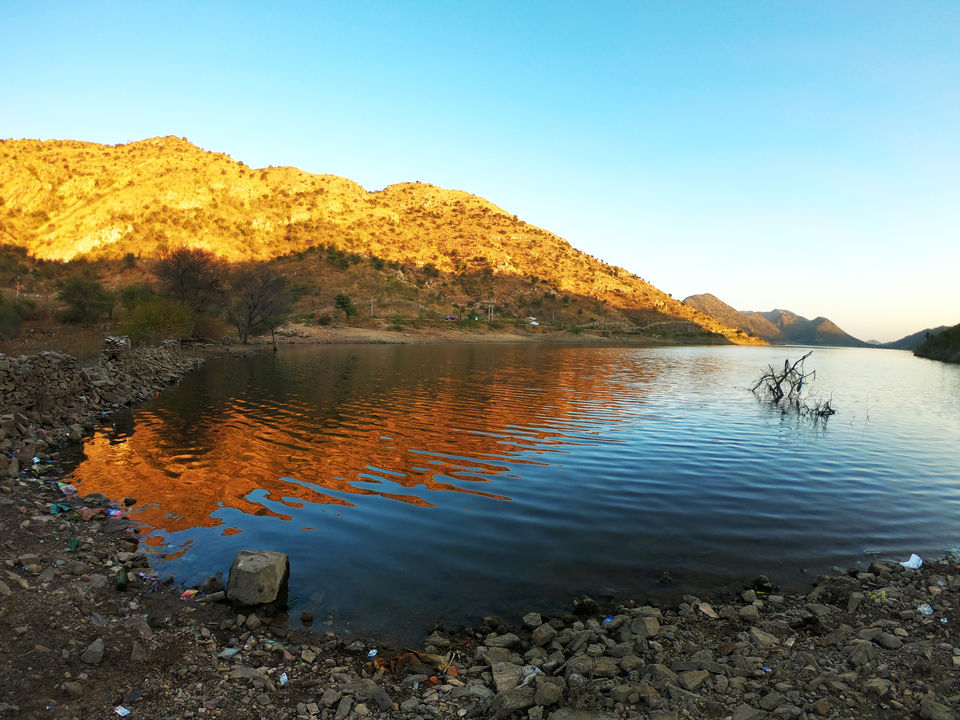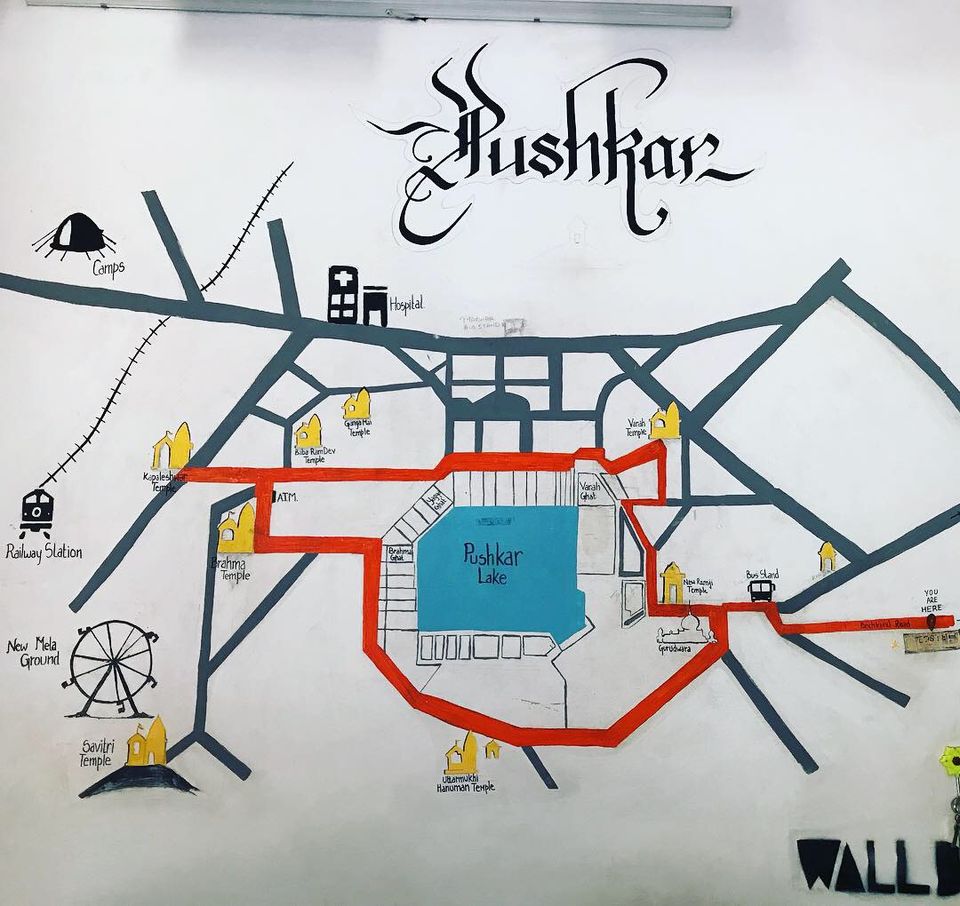 So Pushkar / Ajmer city was my last destination for Rajasthan.
Pushkar is a hindu pilgrimage place famous for Pushkar lake which has 52 Ghats. Also it has the only brahma temple in the world.
Pushkar and Ajmer are situated at a distance of 15km separated by Aravalli range. Ajmer is famous for Ana sagar Lake and Khawaja Ajmer Sharif Dargah.
Pushkar also offers Camel safari . So if you have not visited Jaisalmer or missed camel safari then don't miss a chance to take a camel ride here.
The only reason you will find high numbers of foreigners visiting Pushkar is because of "Freedom" and "Peace". A small town which has been mentioned in every traveller's notebook.
PS: Pushkar has the authentic German bakery by Krishna Sir. Try Choco balls , pie, crumble at "The Real Vegan German Bakery" .
For Authentic continental and Israeli food with visit Funky monkey cafe and restaurant , A Blue Star Garden Restaurant at Panch Kund Road.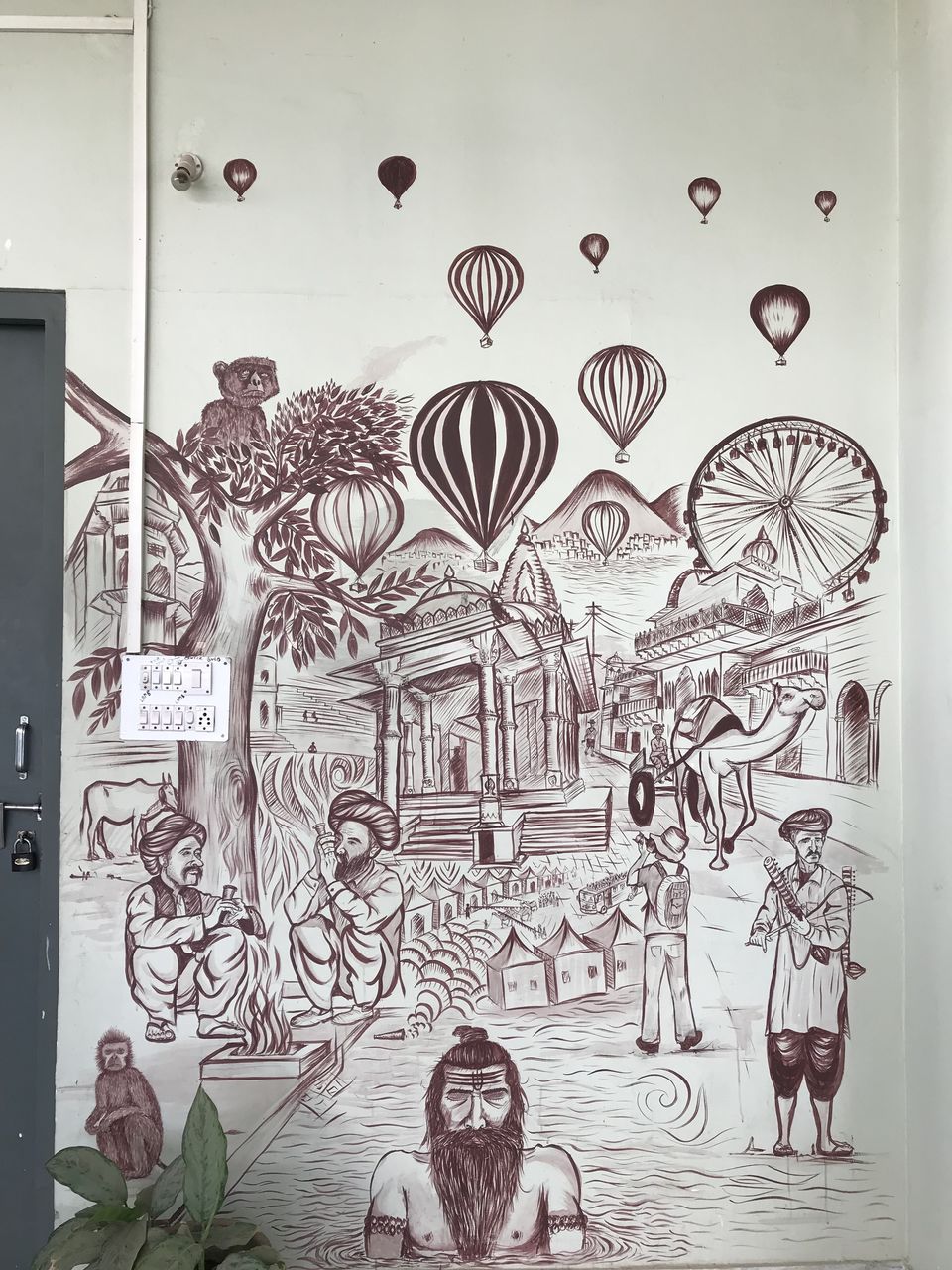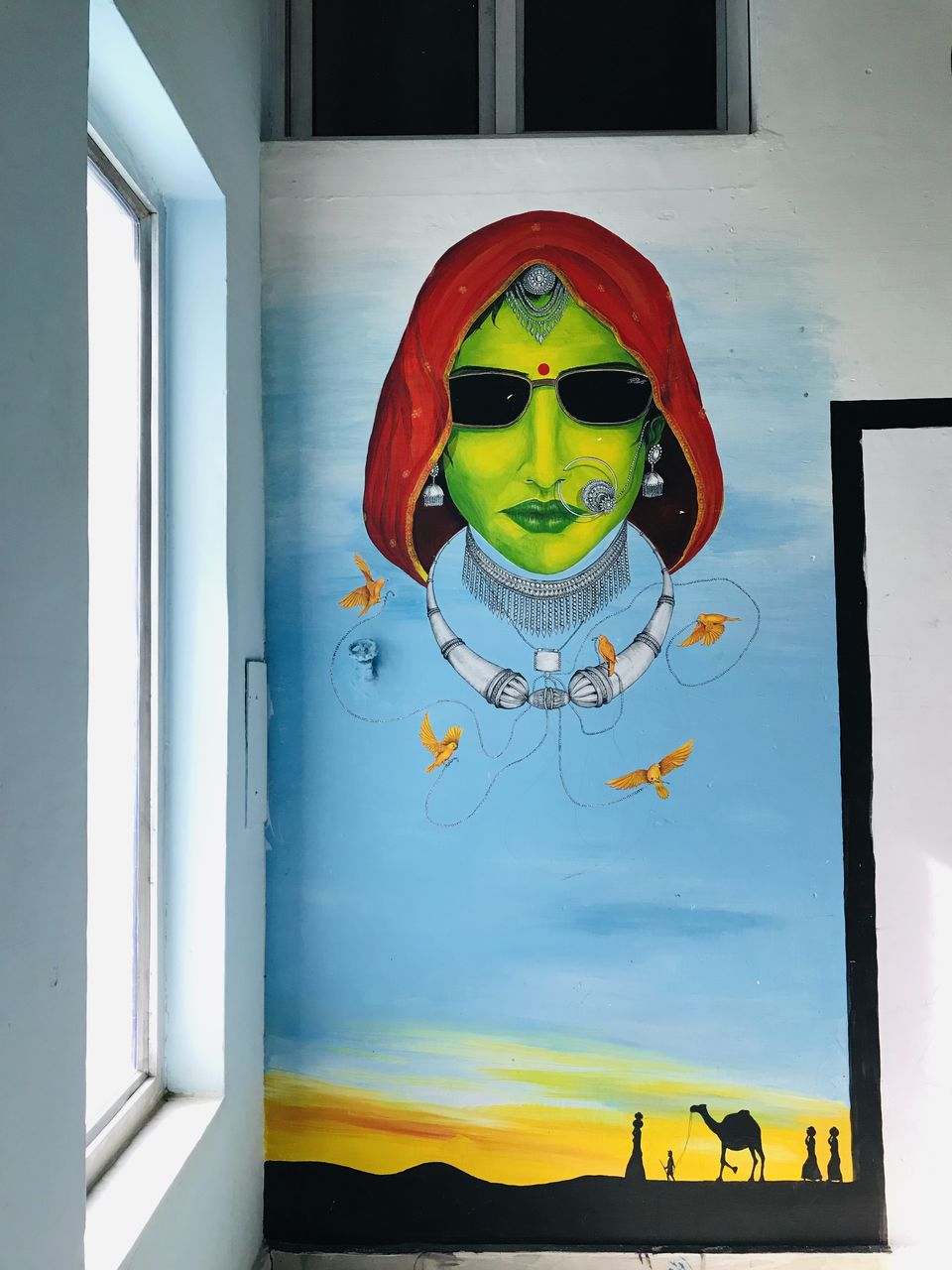 Day 8: Sunset at Pushkar Lake, Varah Ghat and outskirt visit for photography :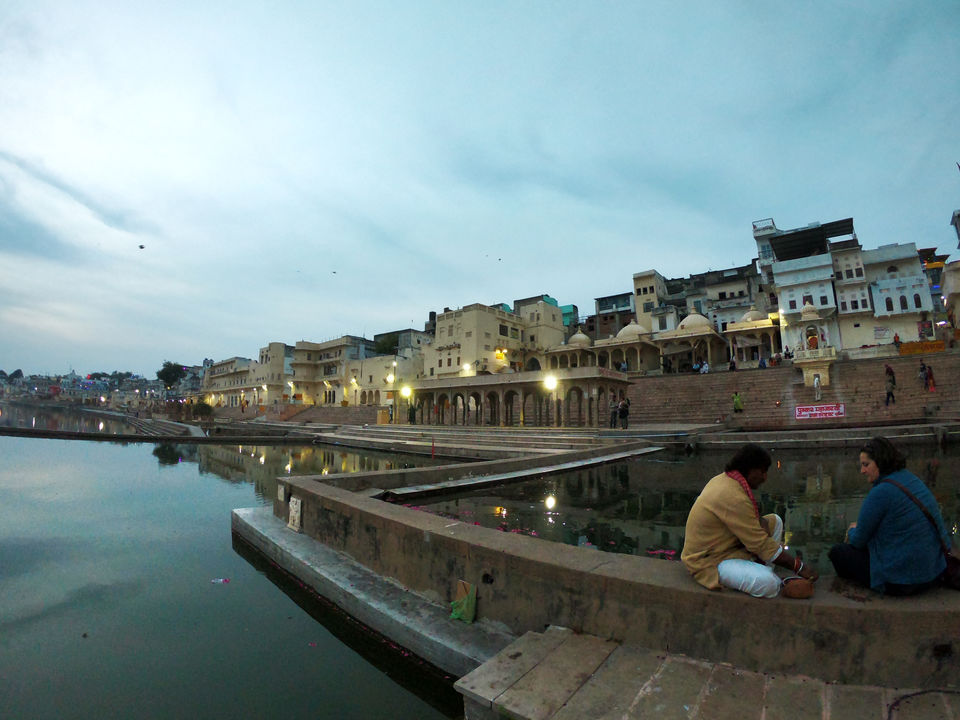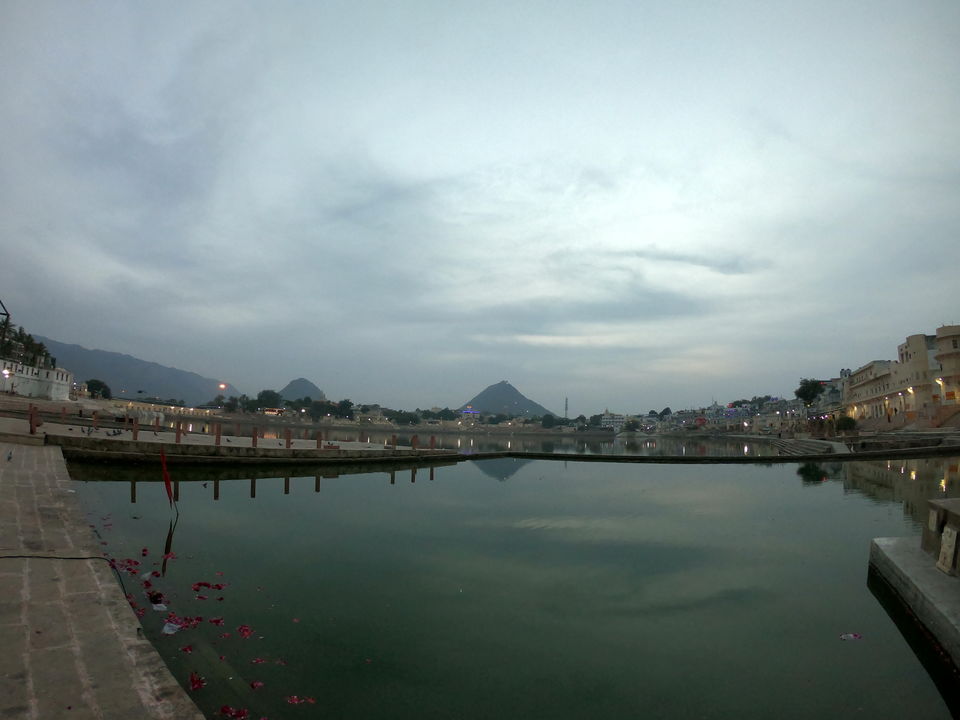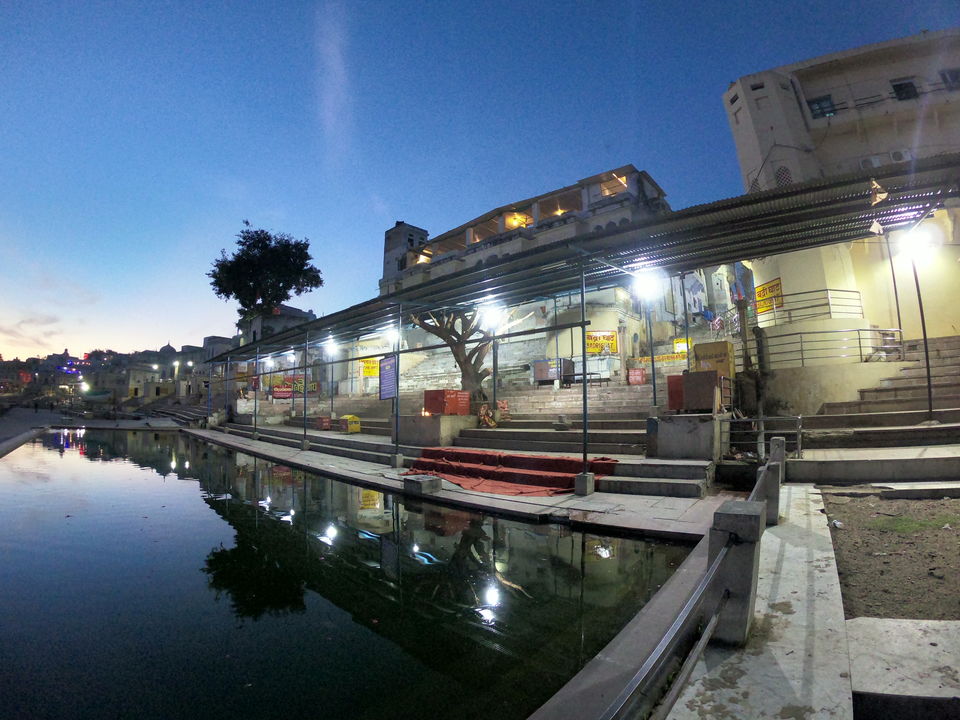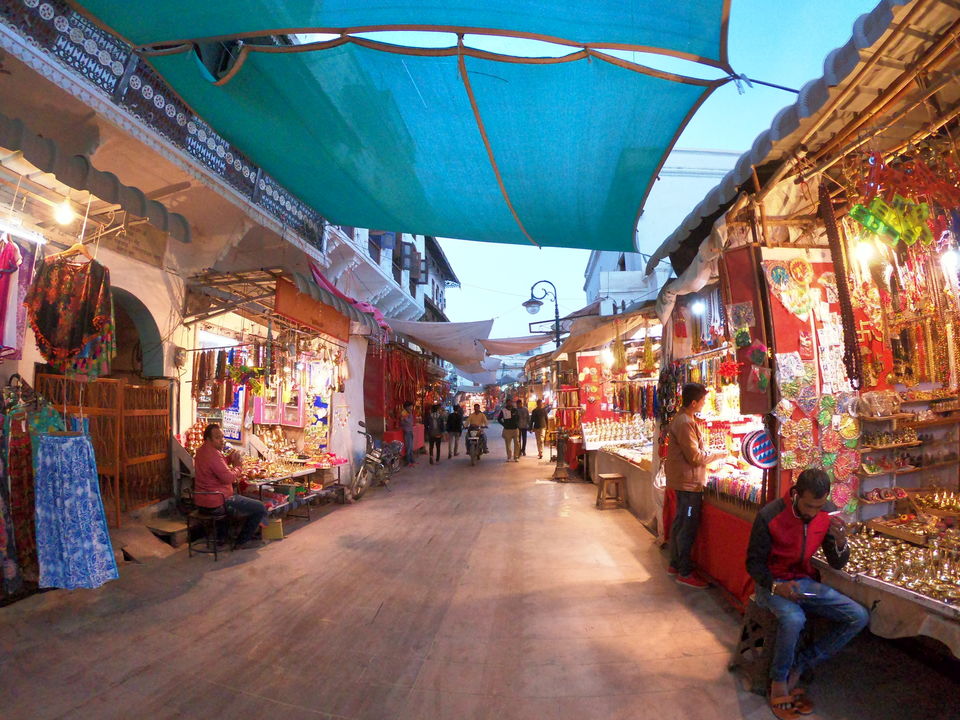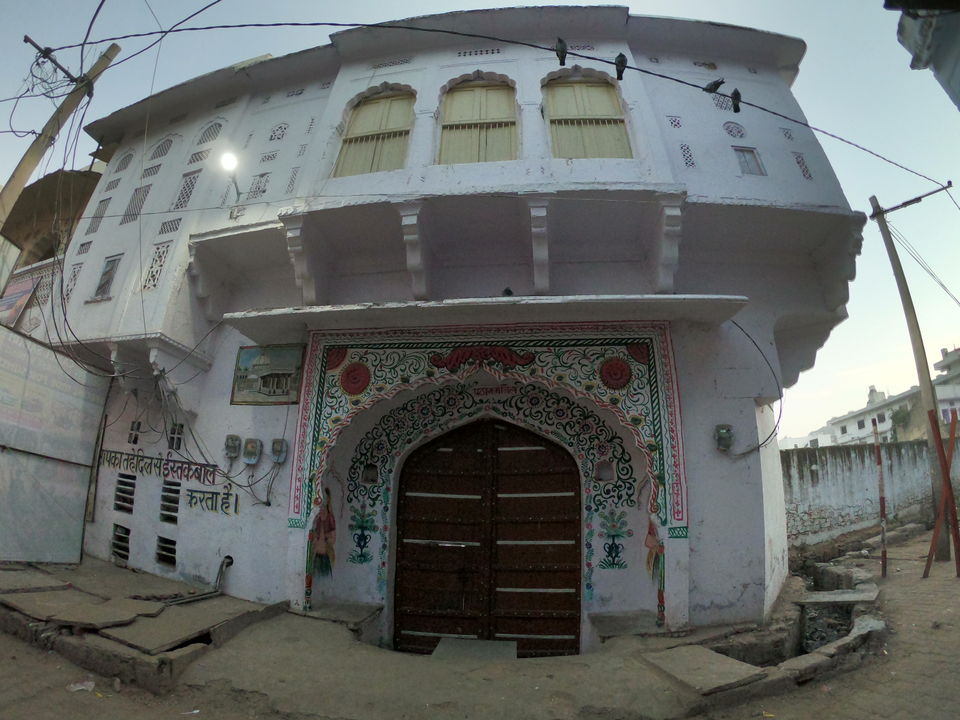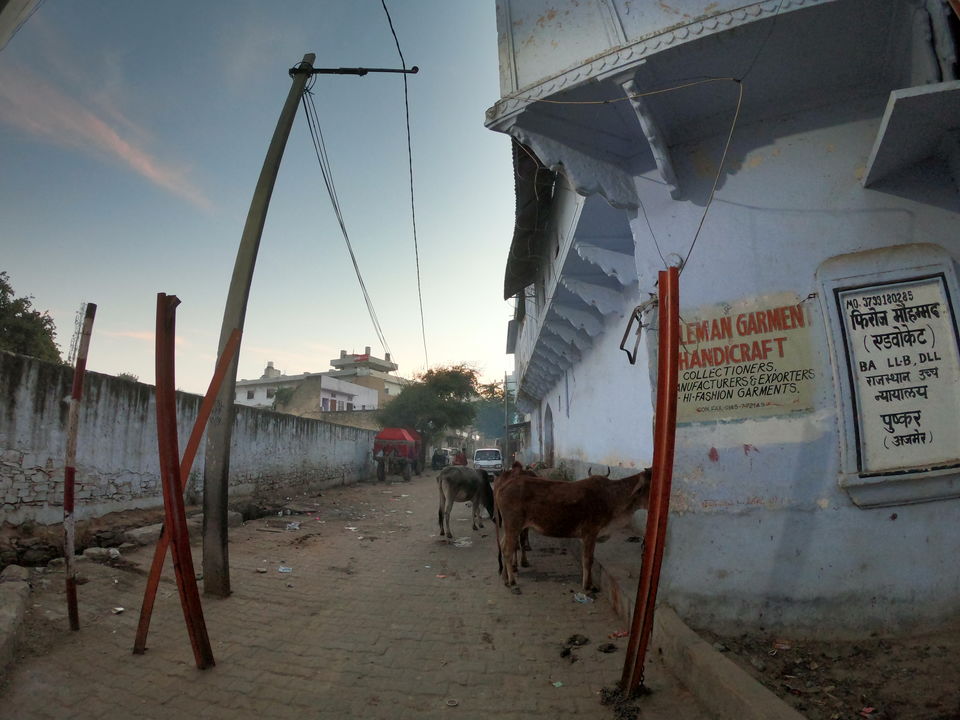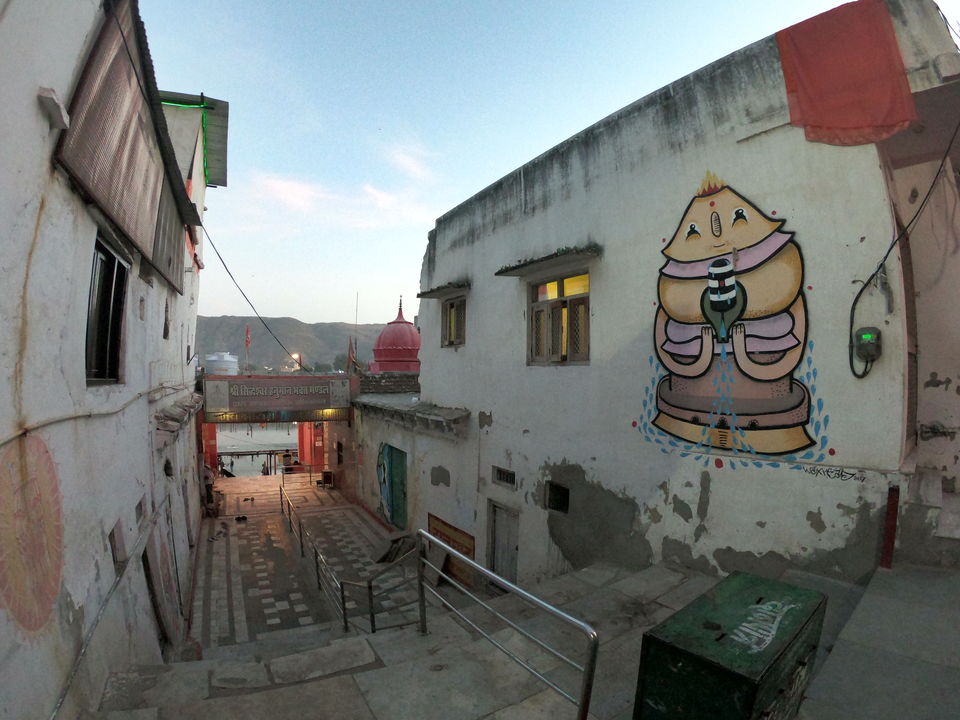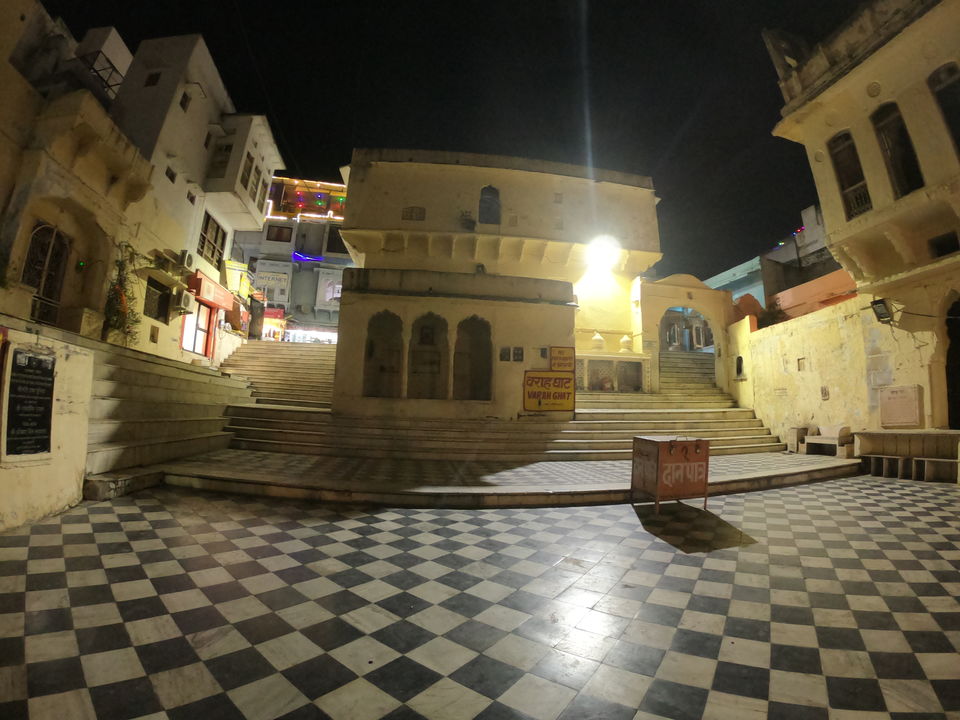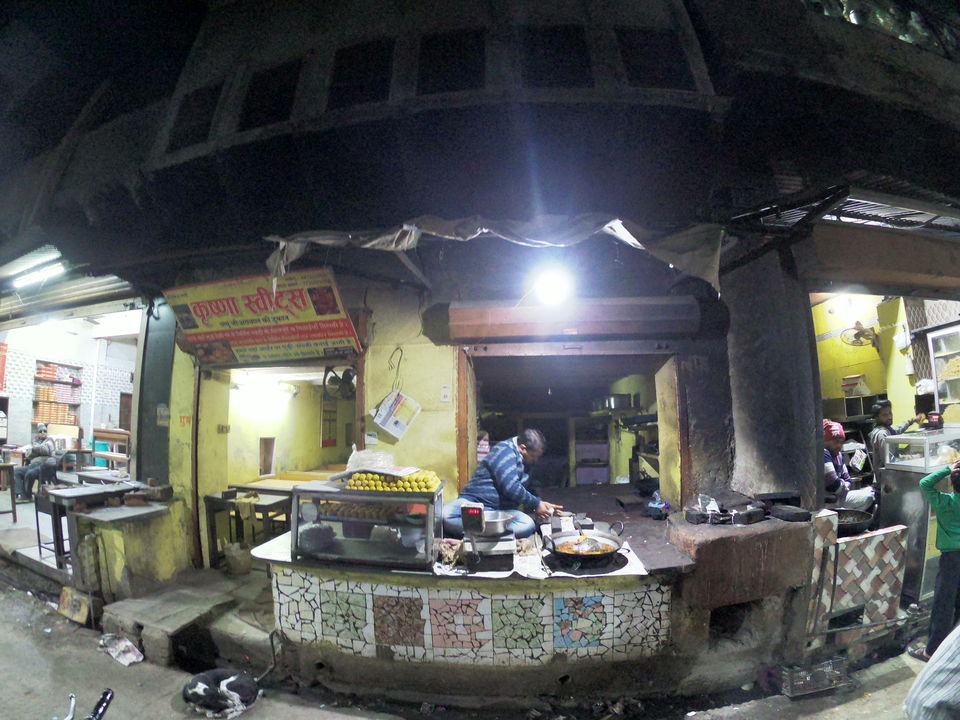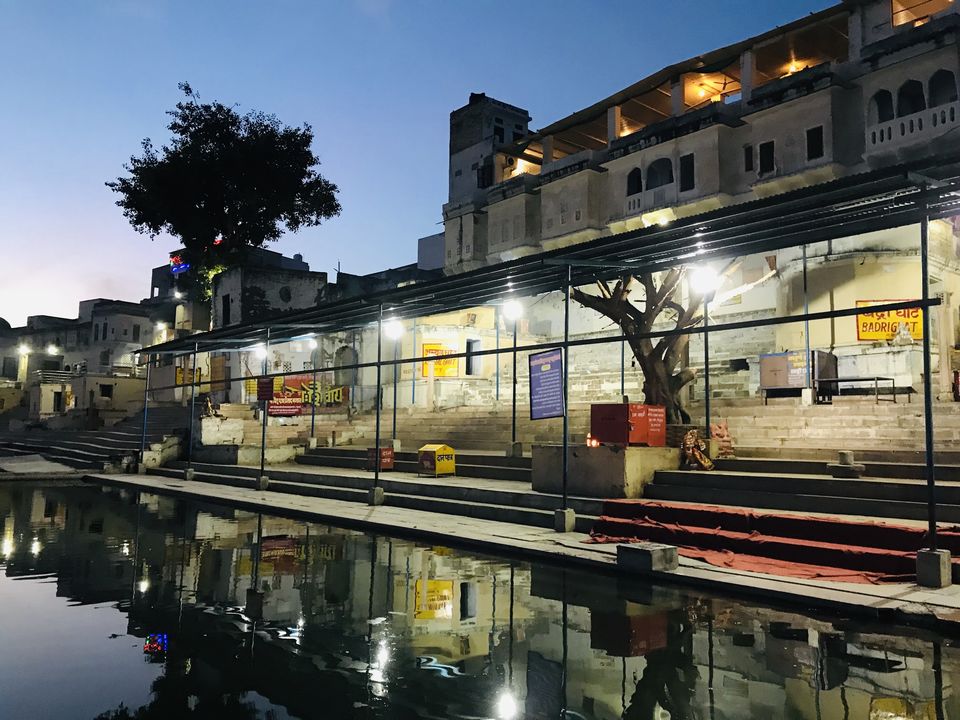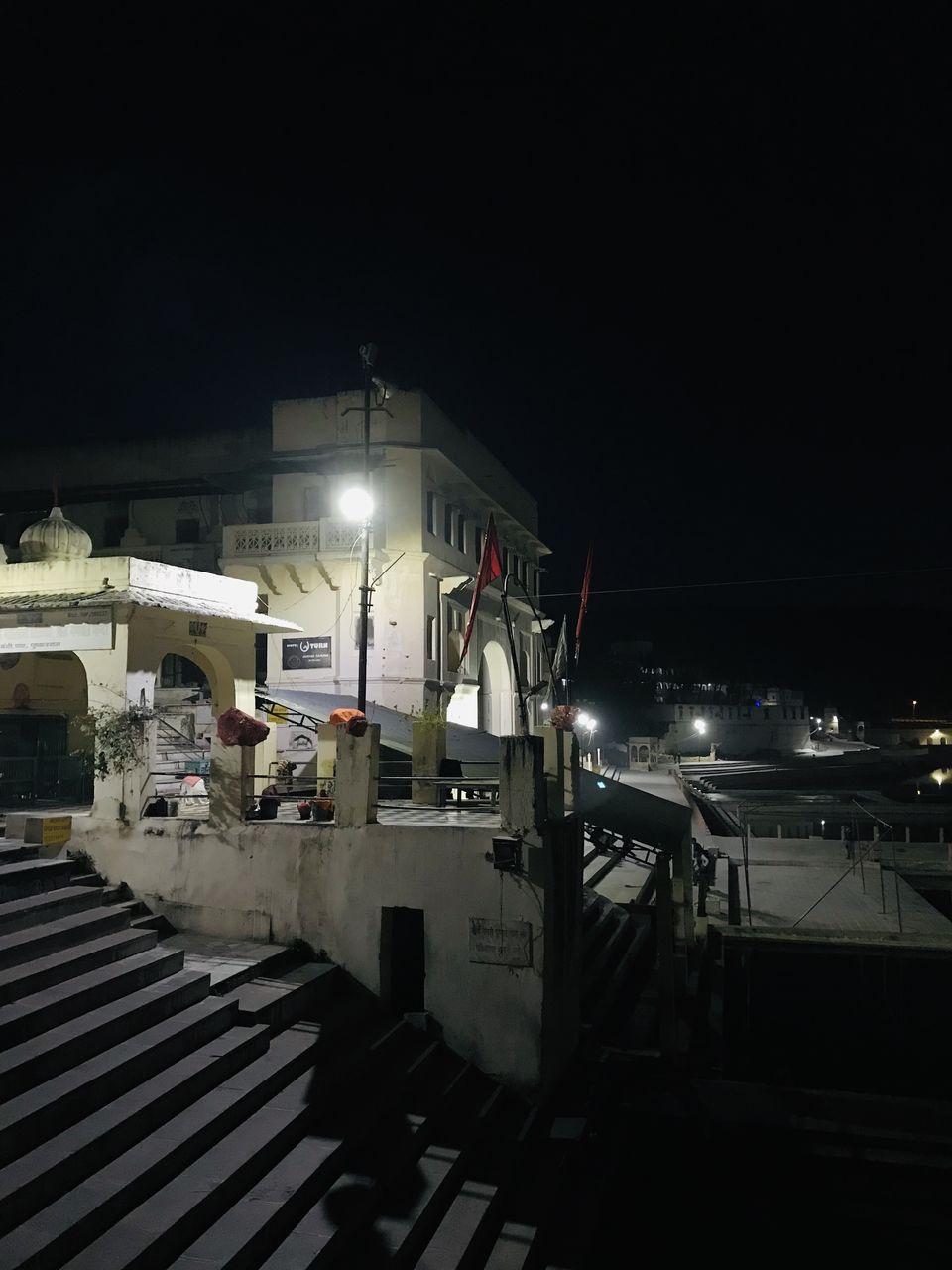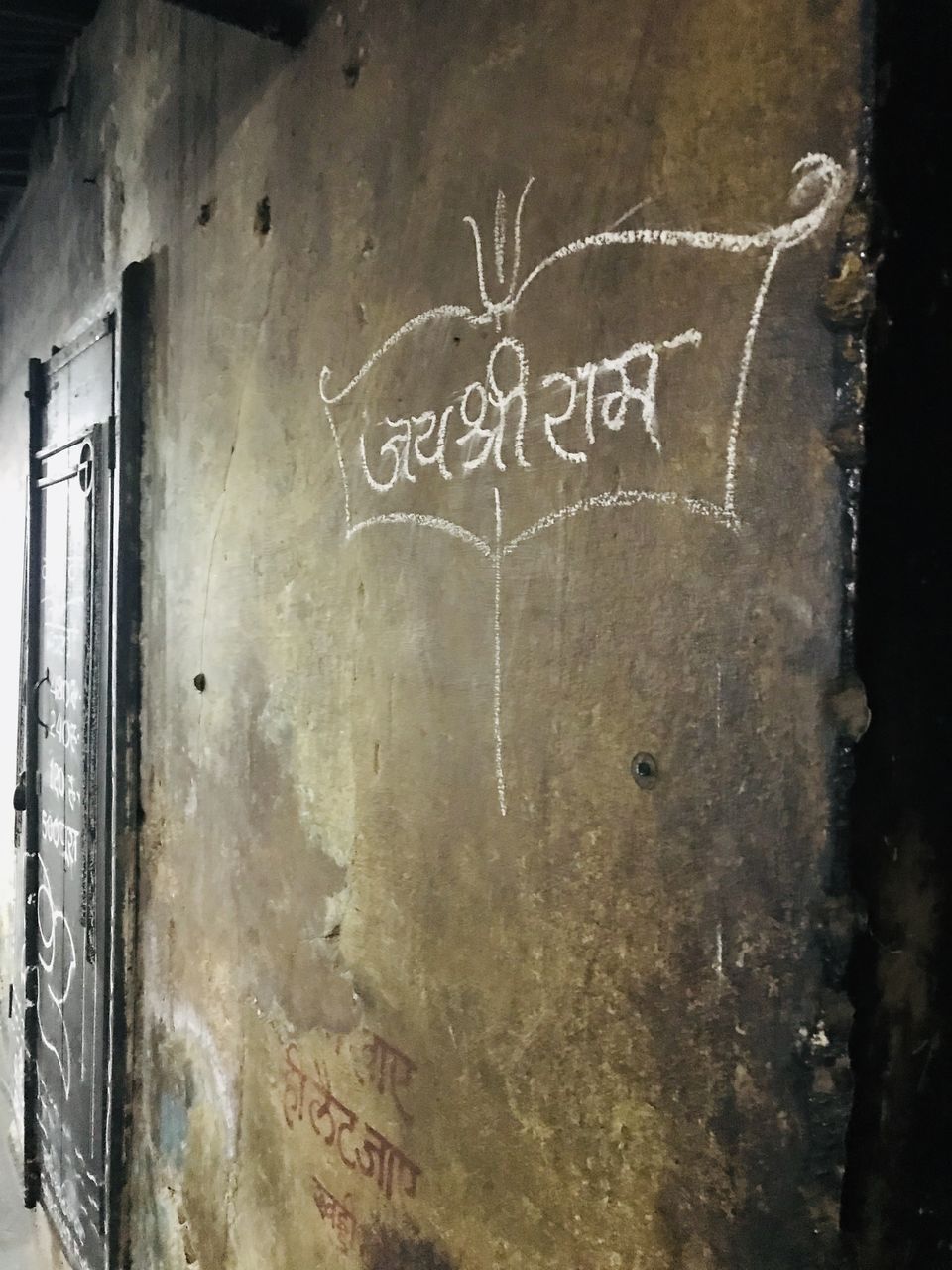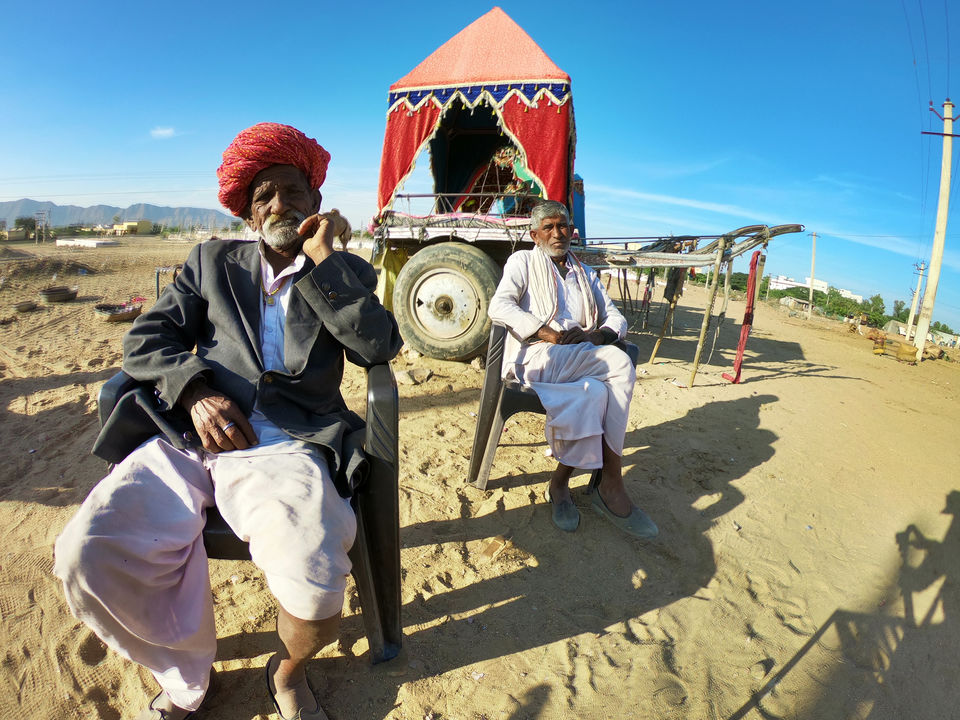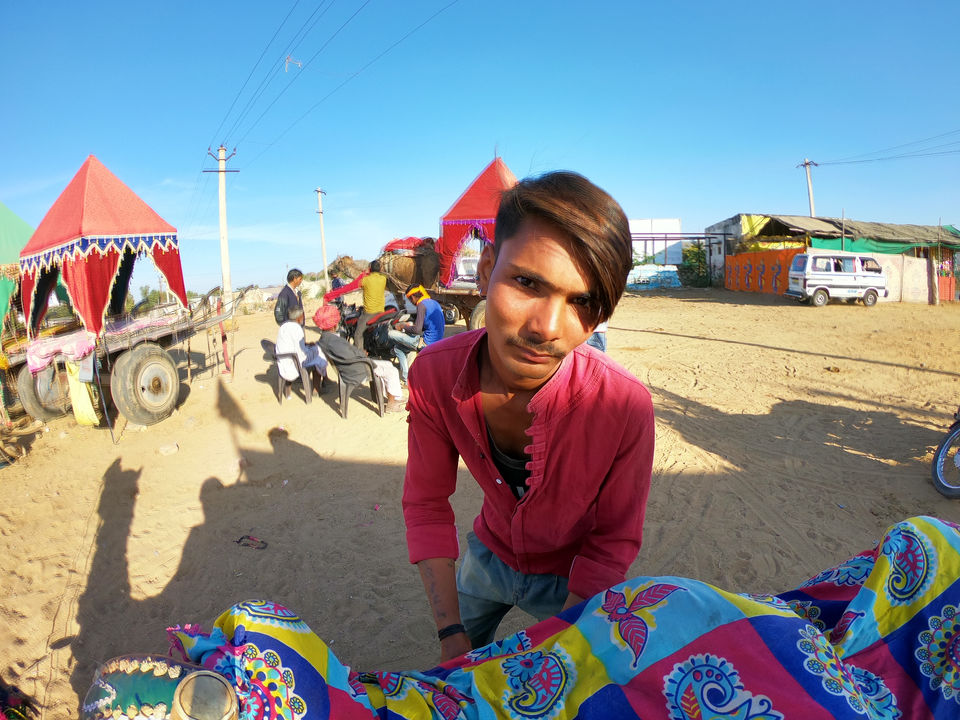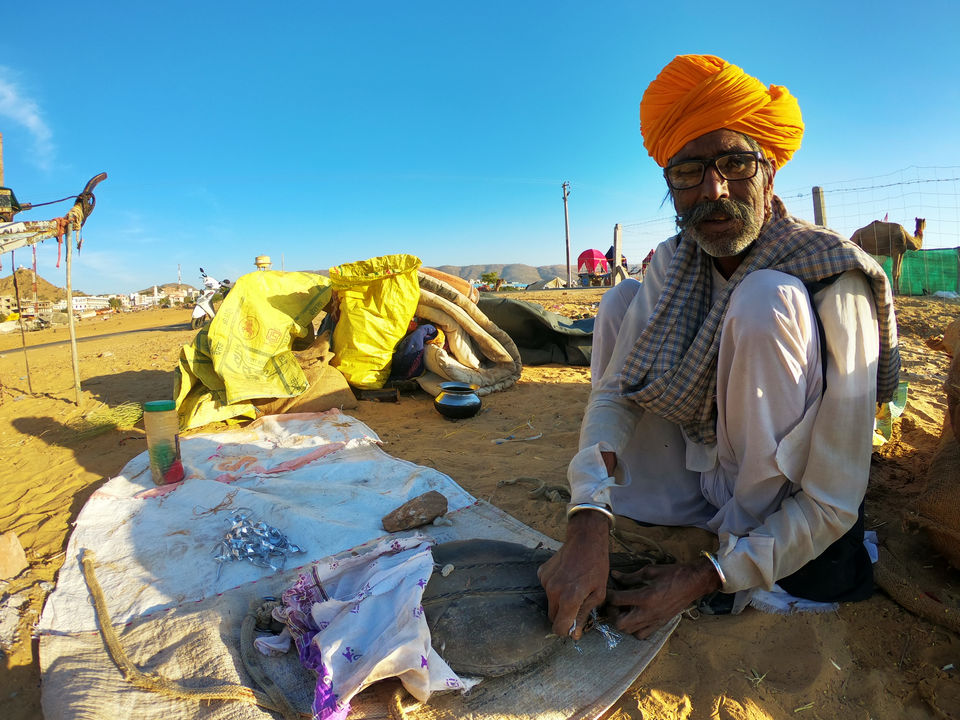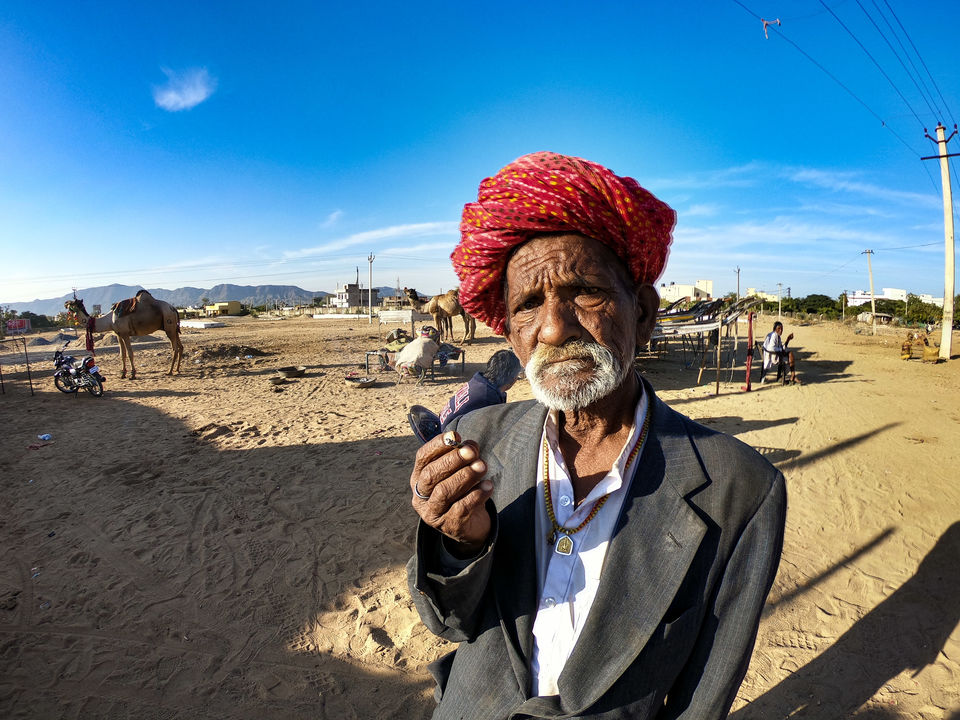 Day 9 : Ajmer Sharif Dargah and Ghat visit for Maha-arti: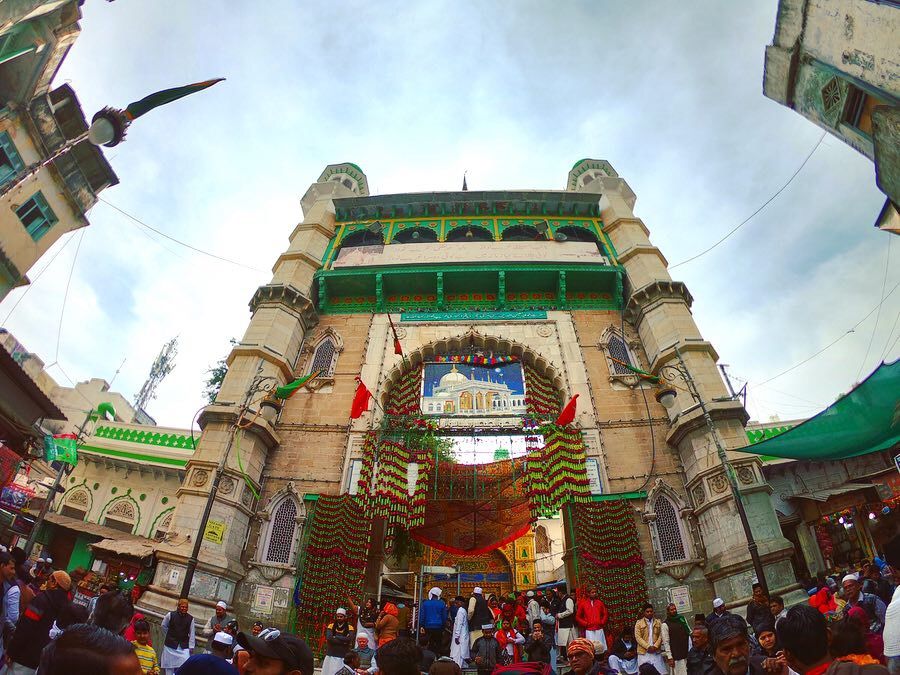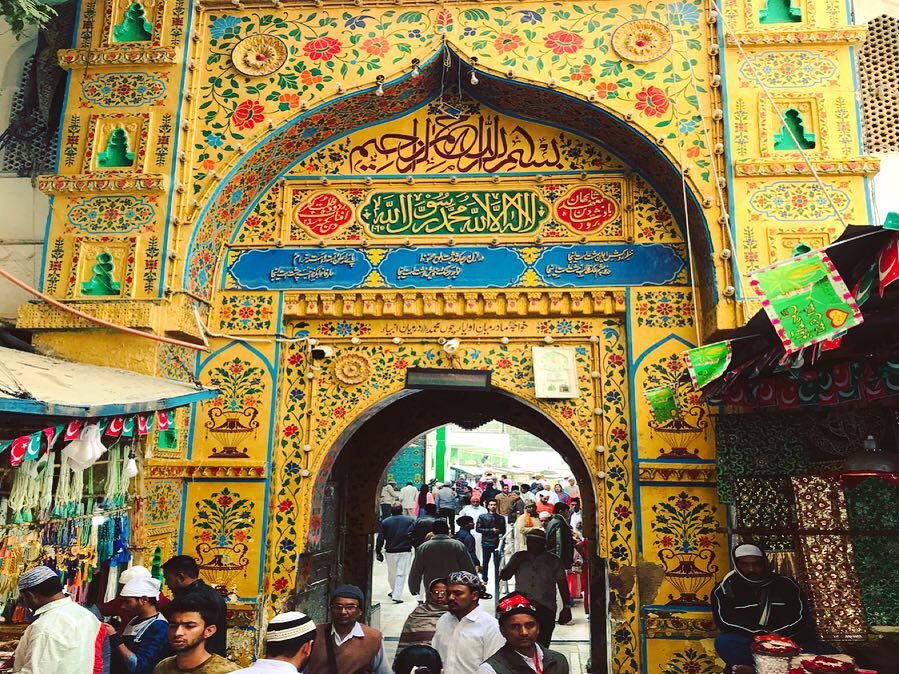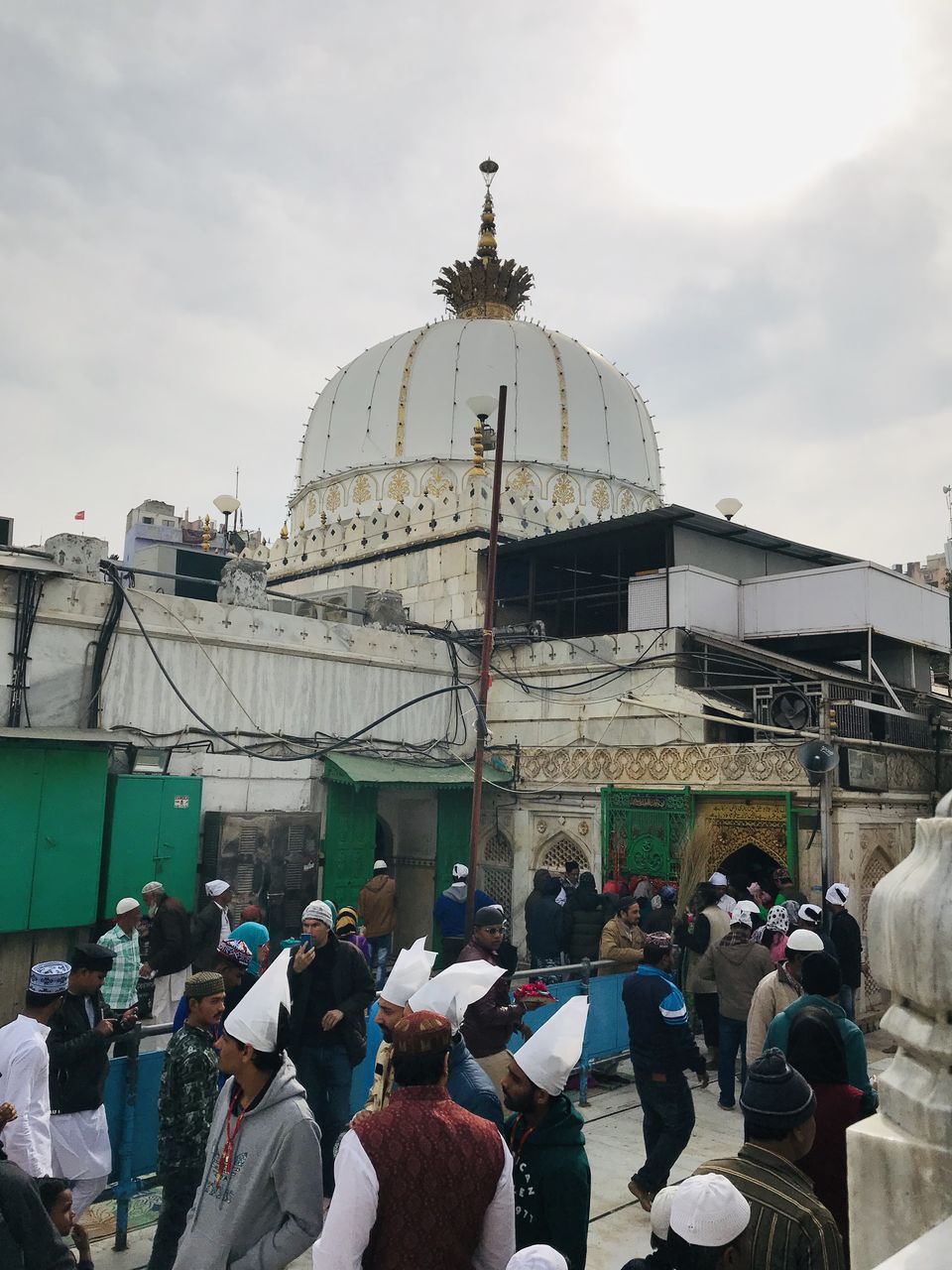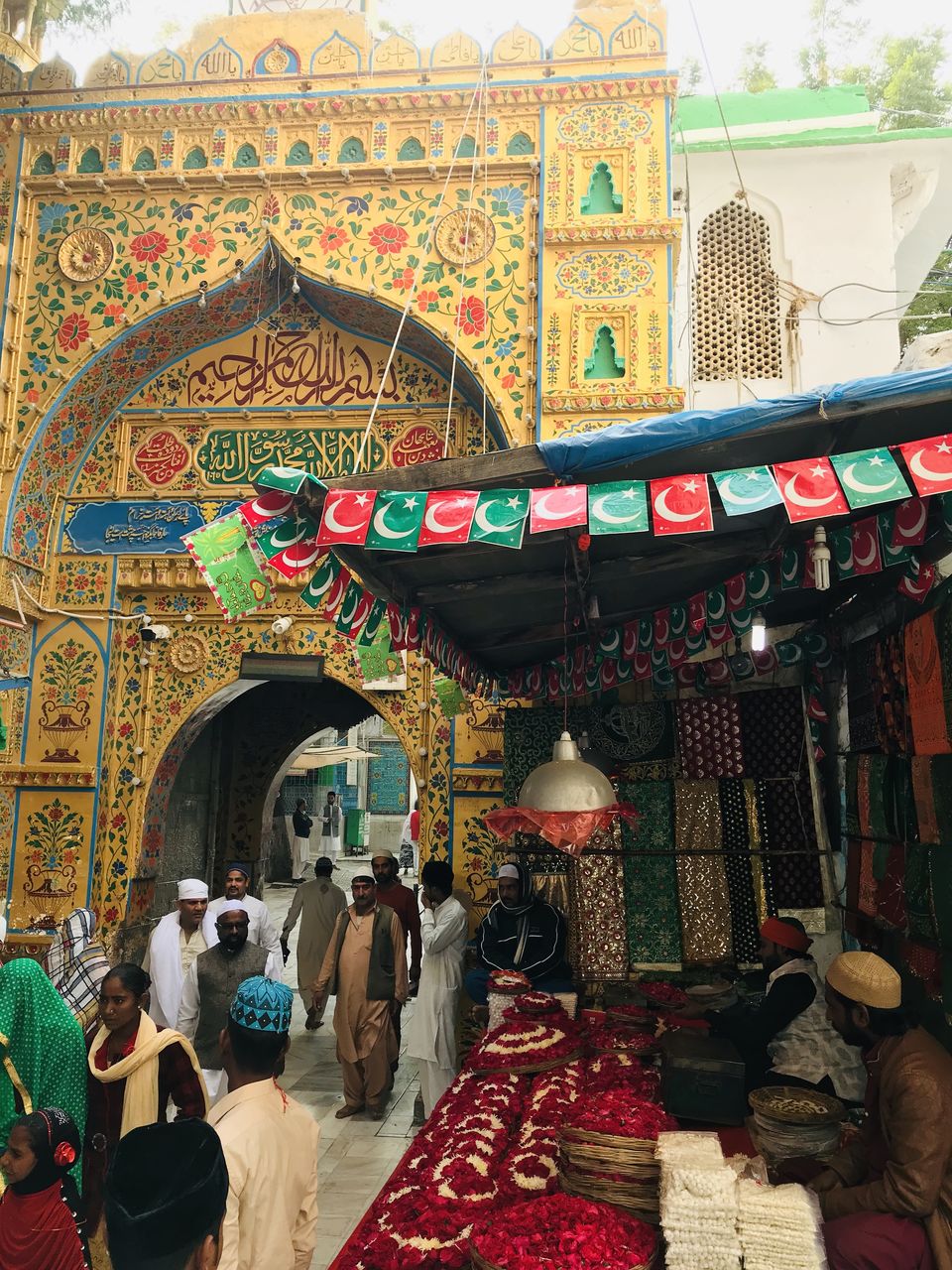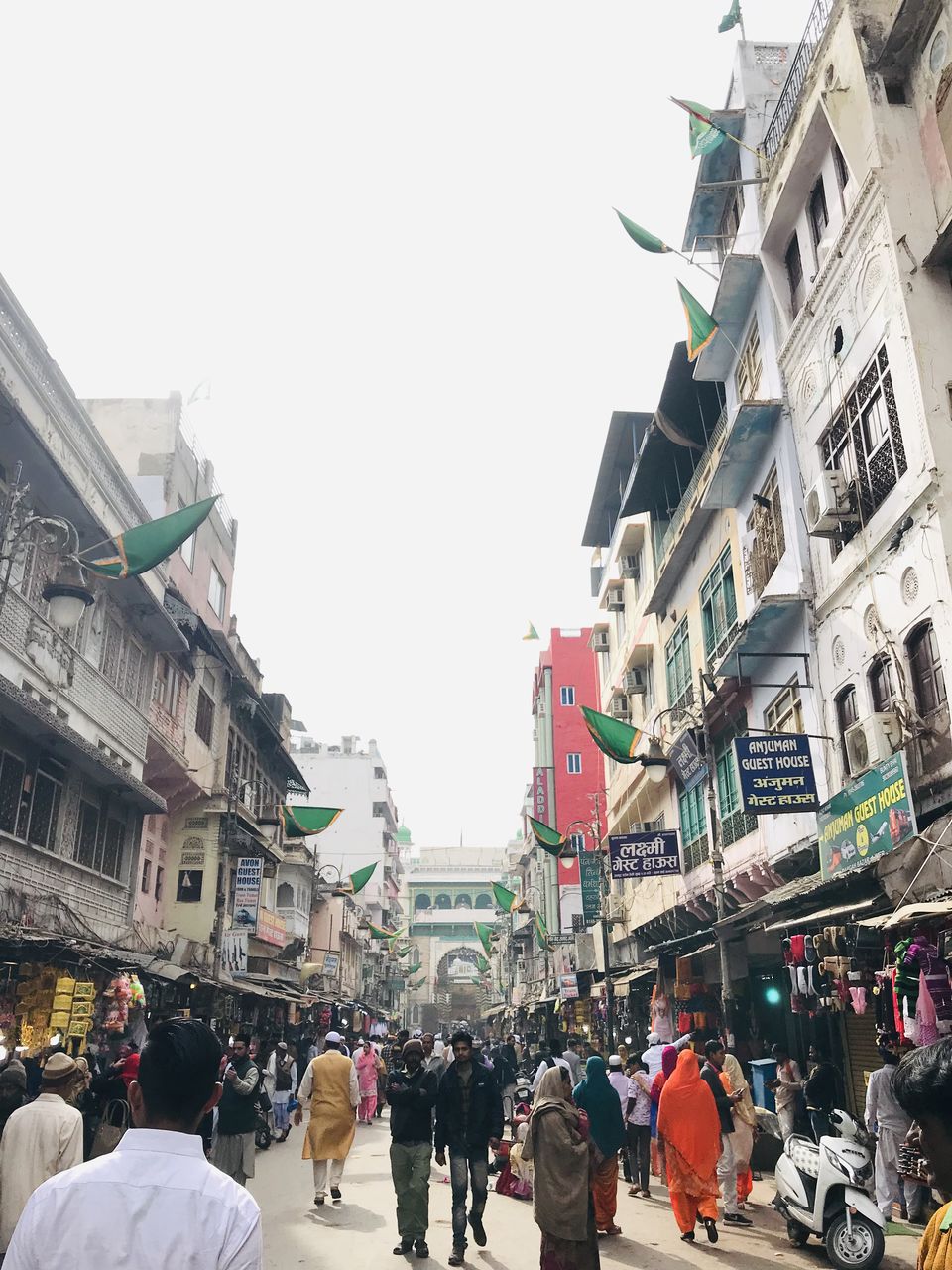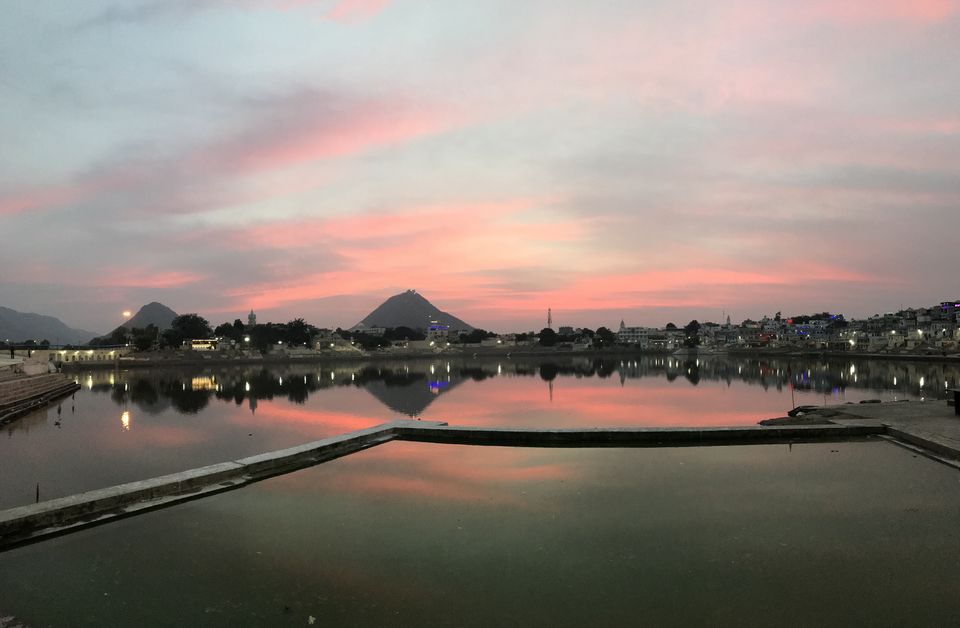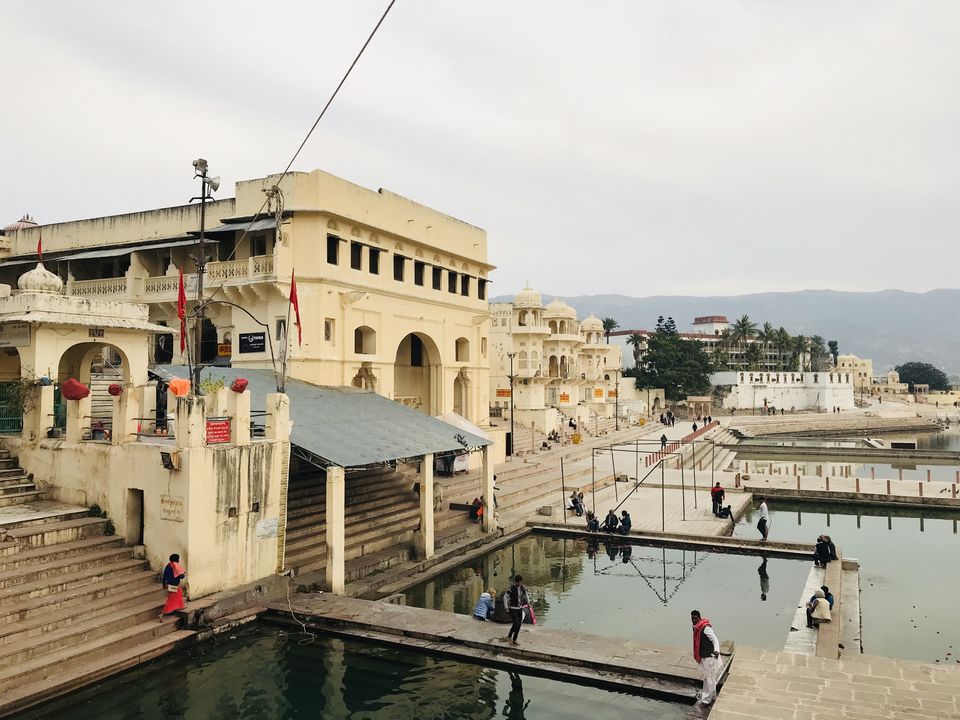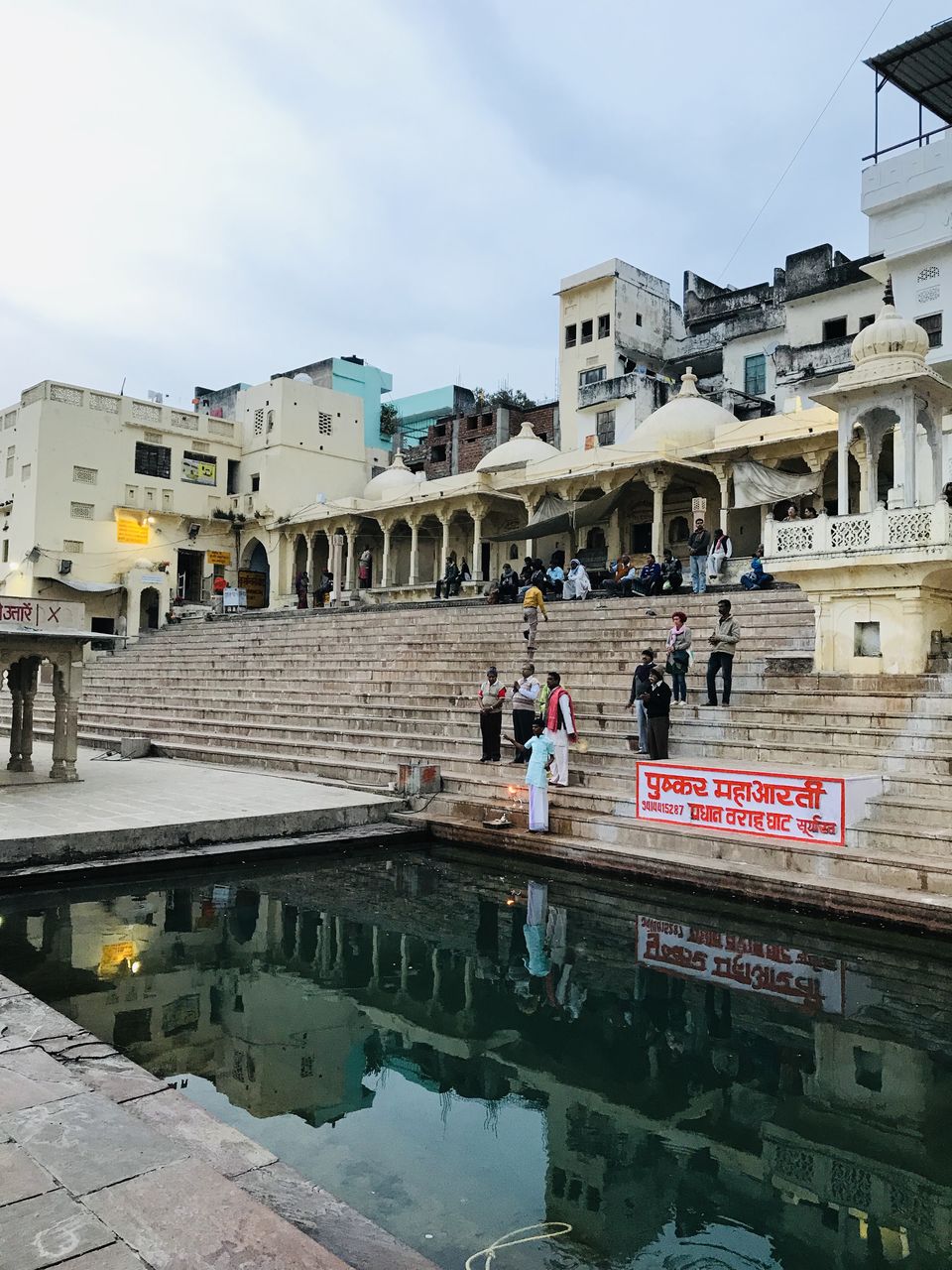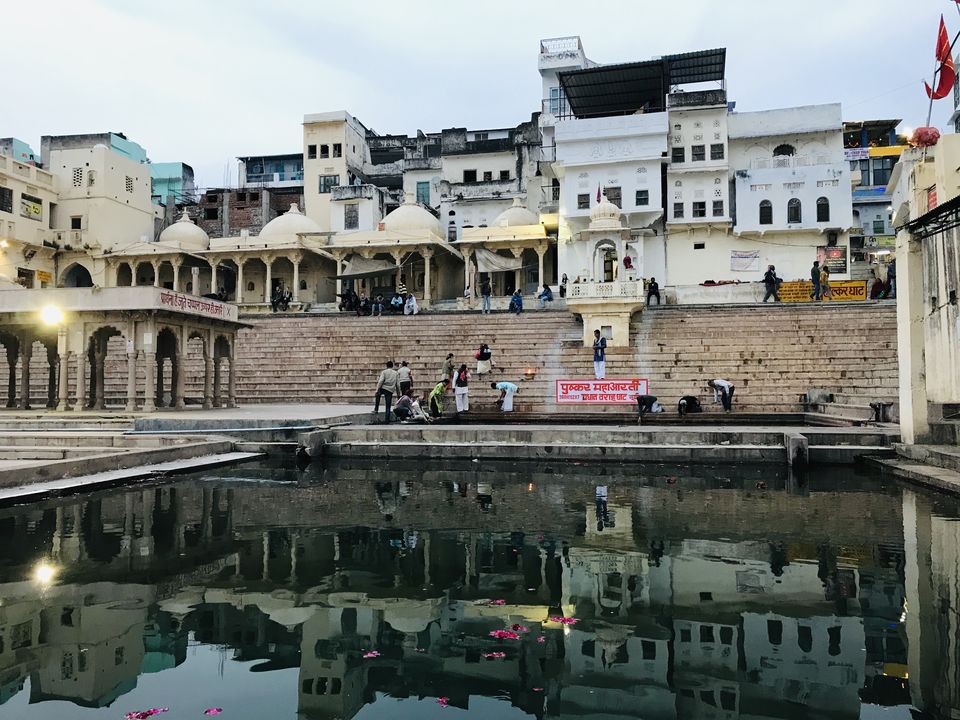 Day 10. Gayatri and Savitri temple visit: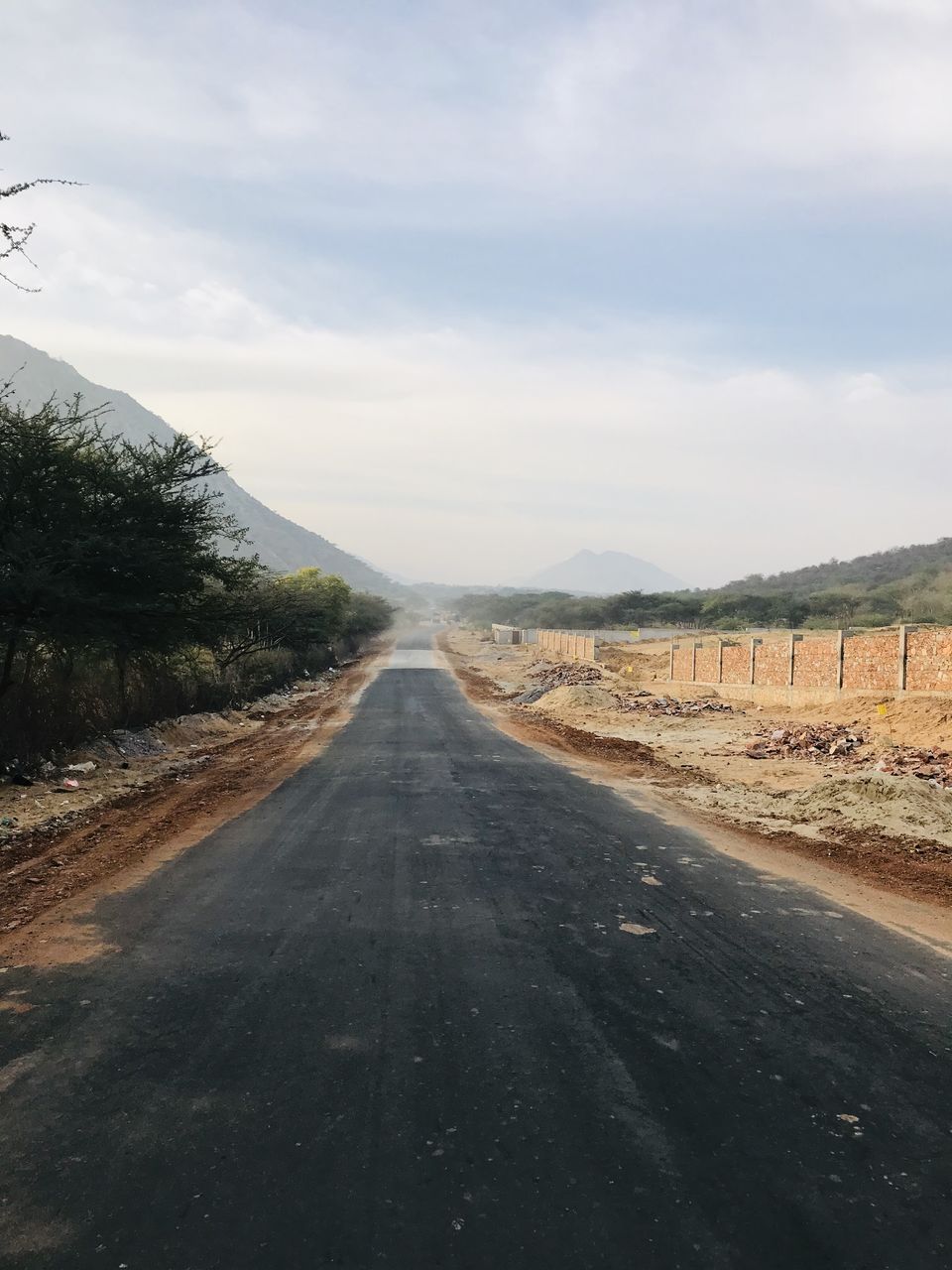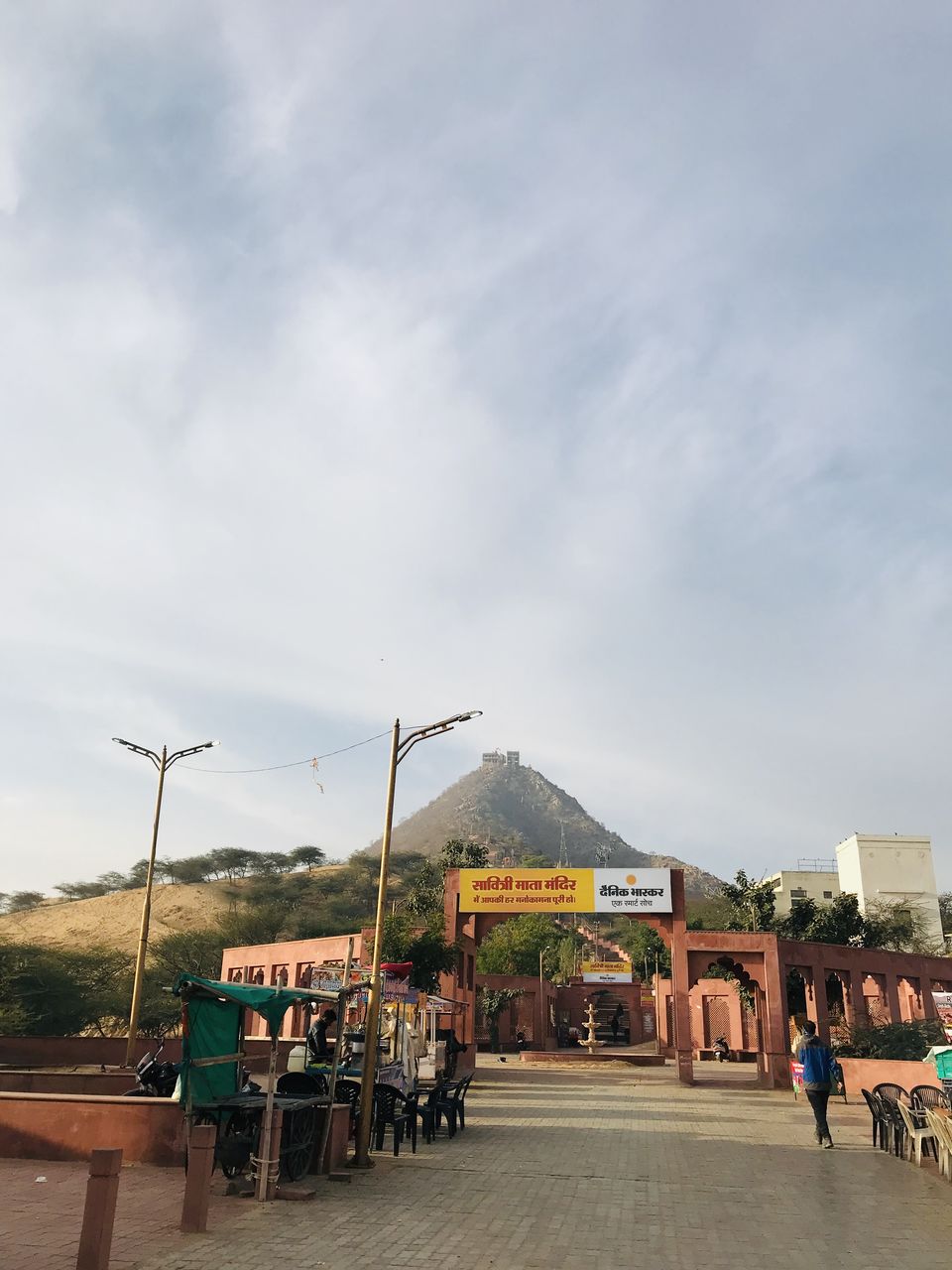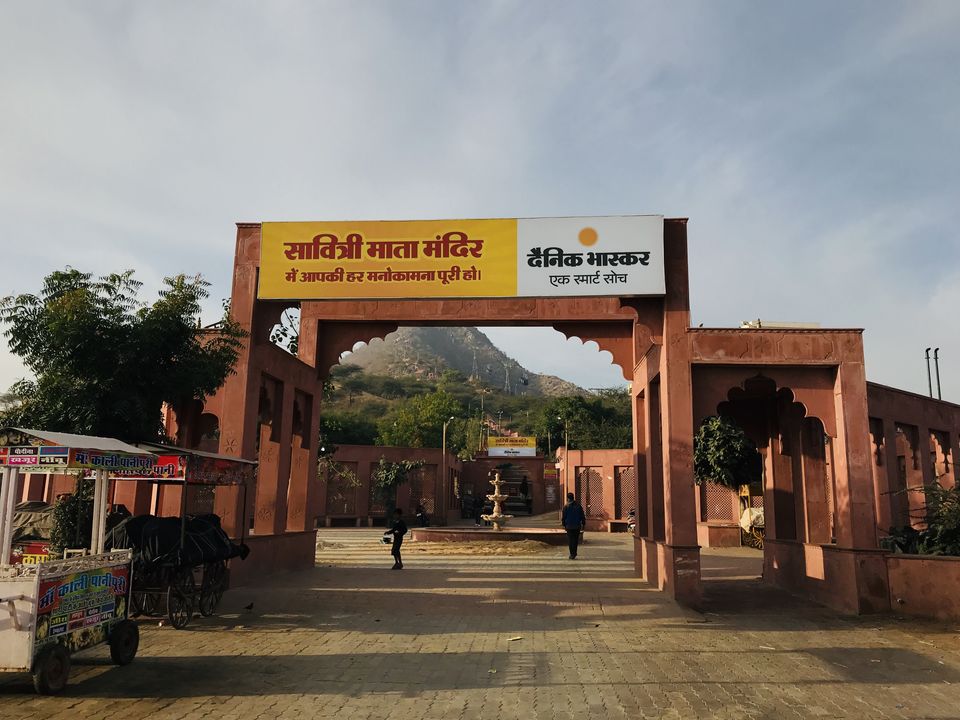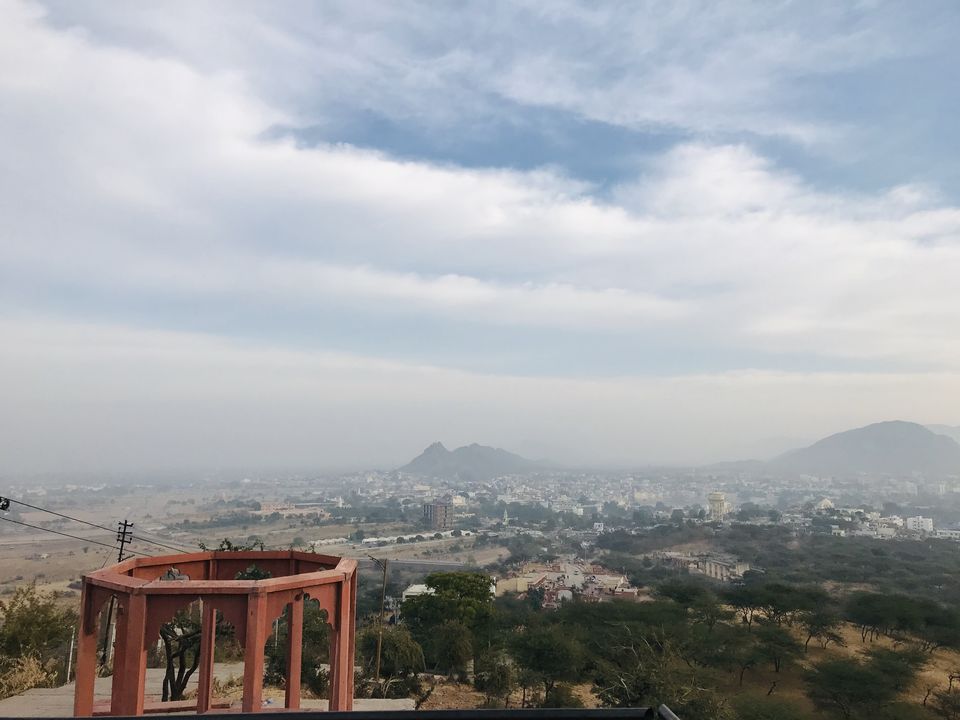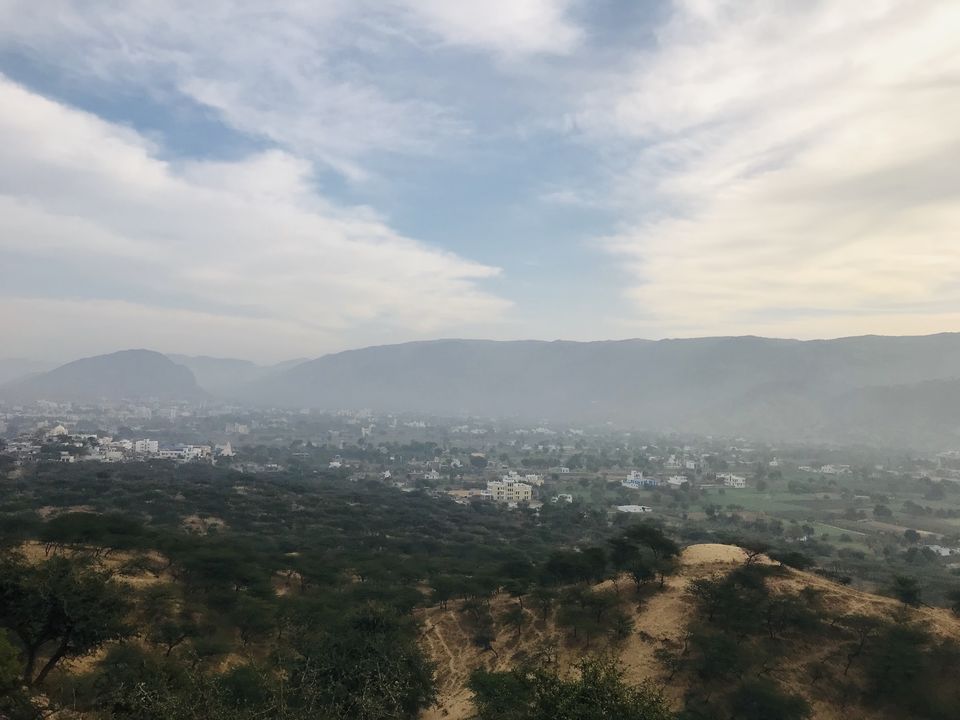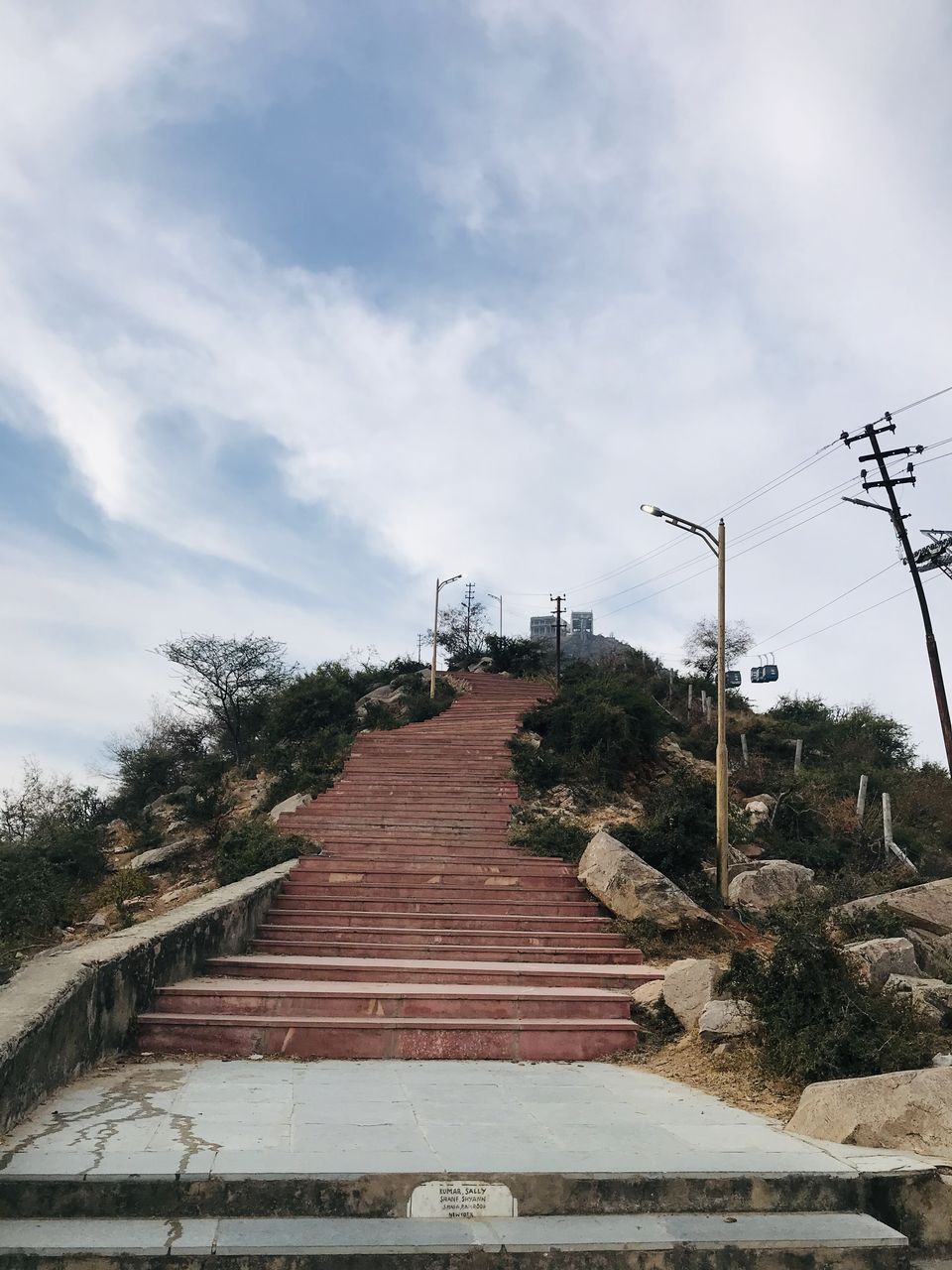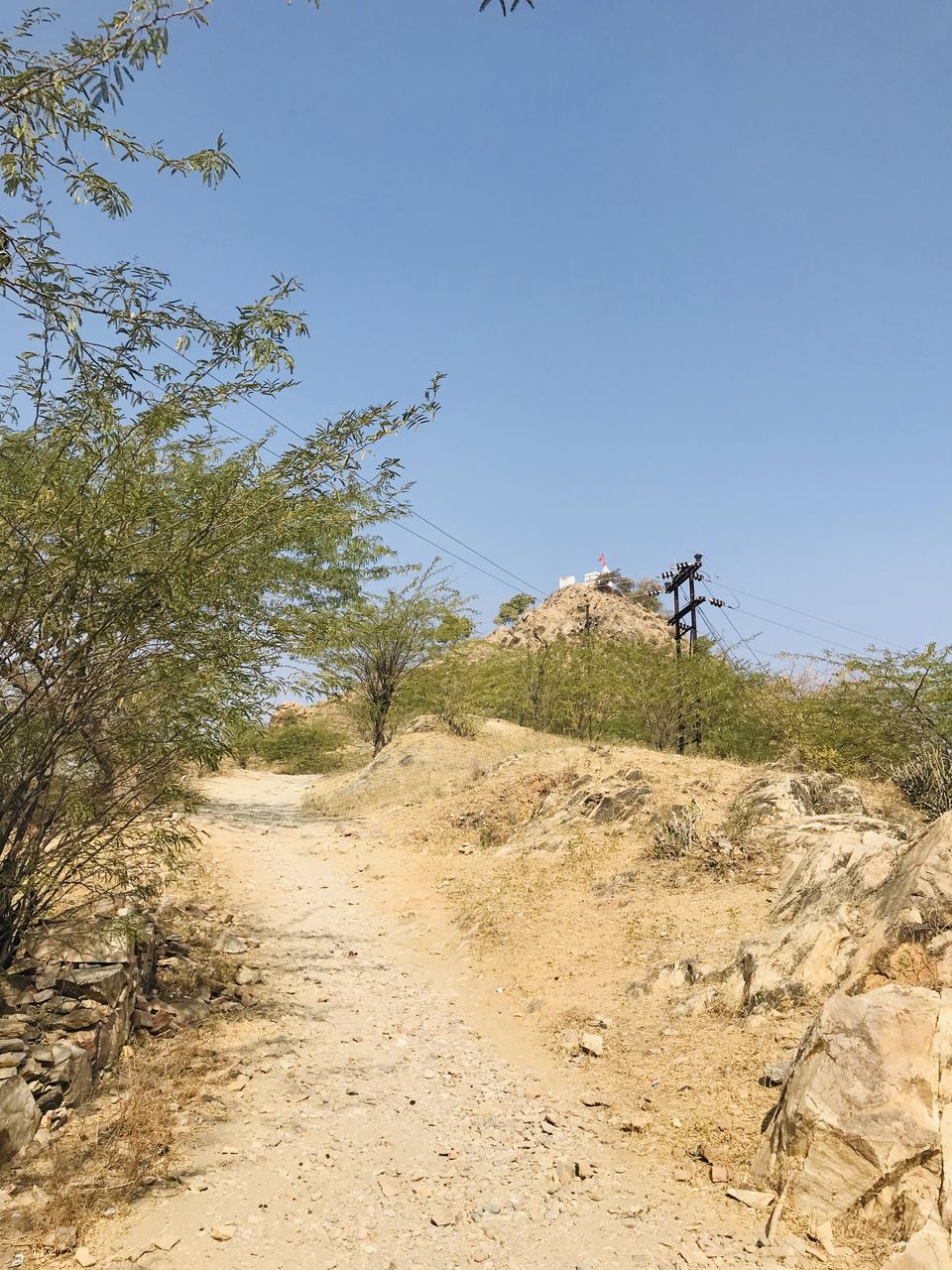 So, Guys step out and experience the real beauty of Rajasthan.
There are lot more places to explore and do share with me if you write a post about Rajasthan after your next visit.
Keep Contributing to the travel world and happy travelling :)
For any Queries feel free to drop me a message :)
- Thank you.
Frequent Searches Leading To This Page:-
rajasthan tour package, rajasthan holiday packages, budget rajasthan tour packages, rajasthan tour, places to visit in rajasthan during summer, rajasthan tour packages from delhi, tour packages for rajasthan