It was the time when I was in the college back in 2016. I and my friends came from college after our seventh semester exams at six in the evening, and our practical exams were scheduled after a gap three days. We were thinking about what we can do in the next days. After all deep discussions, we somehow finally agree to pay a visit to Jaipur. I instantly do few Google searches about the mode of transport, stay in Jaipur and related things. I made bookings in a home-stay named Roadhouse Hostels (now goStops, Jaipur) nearby the Jaipur railway station. It was based on bunk-bed dormitories.
Now, the journey of we five friends started from New Delhi Railway Station. There was a train at about 11 pm (I cannot recall the name) and we were set to travel in general class of the train and good luck was with us as we got the seat in the train. After shivering in the cold waves of moving train, we reach Jaipur at about 3 am in the morning. We booked an auto-rickshaw to reach at the hostel and made hurry check-in. We all took power nap of 4 hours and wake up at 8am. After freshen up and a light breakfast, we were finding ways on how to explore Jaipur. The solution came after Googling, again. We find a taxi service website and booked a SUV (Innova- six seater) for the whole day in just 1600 bucks.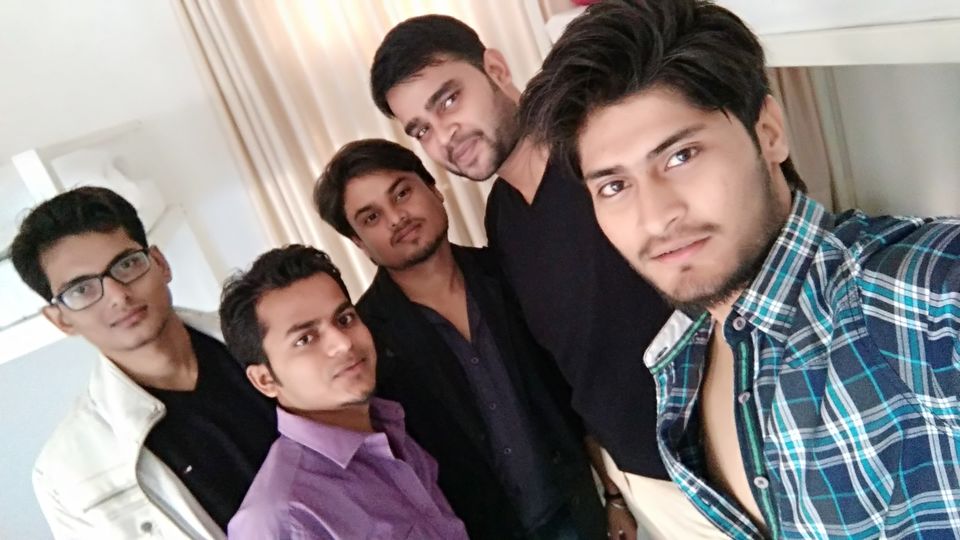 Before going ahead I would like to lit a torch on Jaipur, the city of cultural heritage. It is always been a center of attraction for tourists. Jaipur is well known as Pink City to the world. There is an interesting story behind naming of Jaipur as the Pink City. In 1876, The Prince of Wales was about to visit India. To give a warm gesture of hospitality, the then king Maharaja Ram Singh painted the entire city pink. Since the color pink is symbolized to hospitality and thus color makes for a marvelous spectacle to behold.
Best Time to Visit & Where to Stay:
Jaipur being located to the northern region of India encounters all the four seasons i.e. summer, monsoon, winter and autumn. But the best part is that you can visit Jaipur at any time through-out the year. You will definitely find something new to do at each time.
If you are a student, then a budget trip is always at top concern. In that case, I will suggest you to book rooms at Roadhouse Hostels located at a prime location, about just 5 KMs away from Jaipur Railway Station. The place is very economic, well-maintained, beautifully decorated and often full with foreign visitors. If budget is not of any concern, then there are plenty of hotels available.
We visited places through our royal ride of Innova. Jaipur is less crowded city compare to Delhi, obviously. So, it is advised to rent a car for the day to visit all the places. You can easily book online and they are really affordable and a great companion to explore the city.
Let's Explore the Beauty of Jaipur:
 Amber Fort (Amer):
Constructed with red sand stones and marbles, this fort is known for its artistic Hindu style, making it an attractive and opulent palace. The palace has been recognized as UNESCO World Heritage Site, and left the visitors spellbound by its magnificent carvings, mirrors and precious stones. What a huge fort!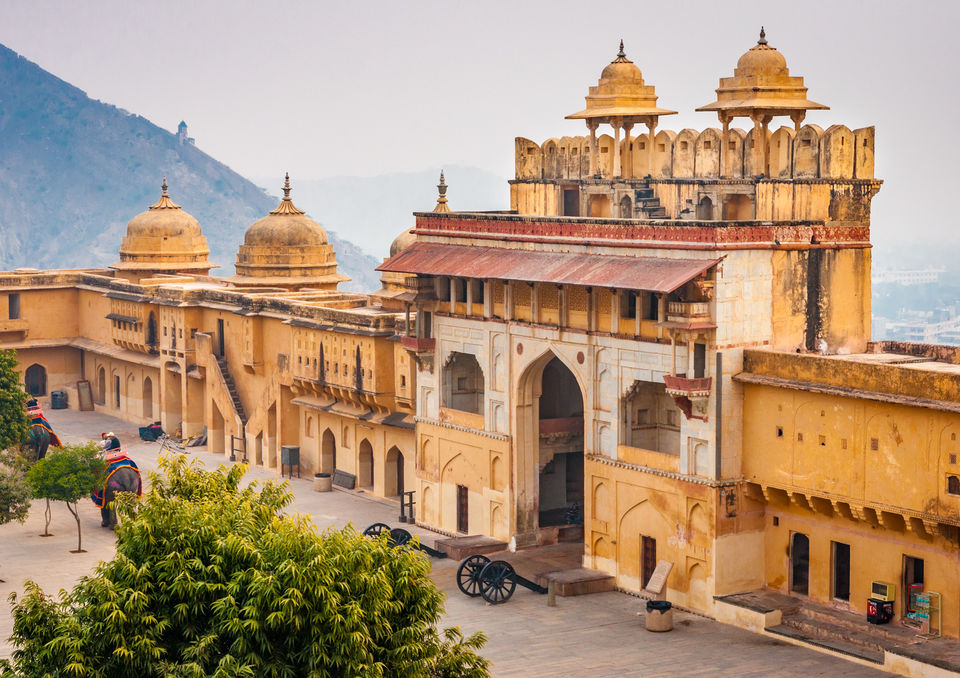  Jaigarh Fort:
Situated at atop of Amber Fort, Jaigarh Fort is often referred as Cheel ka Teela (Hill of Eagles). If you are enough passionate for trekking, you can walk to Jaigarh Fort through a tunnel from Amber Fort. We go by foot over there and it was worth after reaching. The whole city was looks pinkish and great.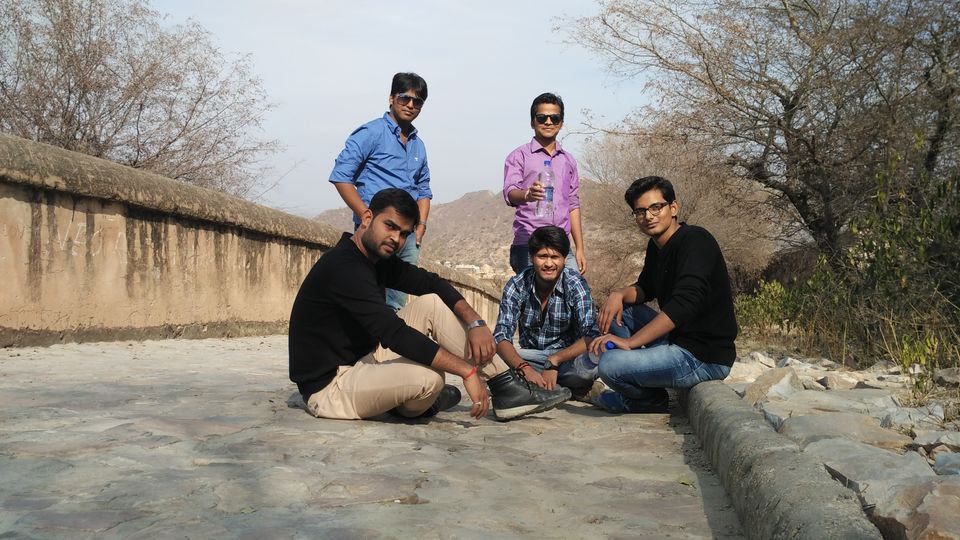  Jal Mahal:
This beauty is lying on way to Amber Fort and is one of the most wonderful sights of Jaipur. It seems that the palace is floating on the Man Sagar Lake enhancing its magnificence view.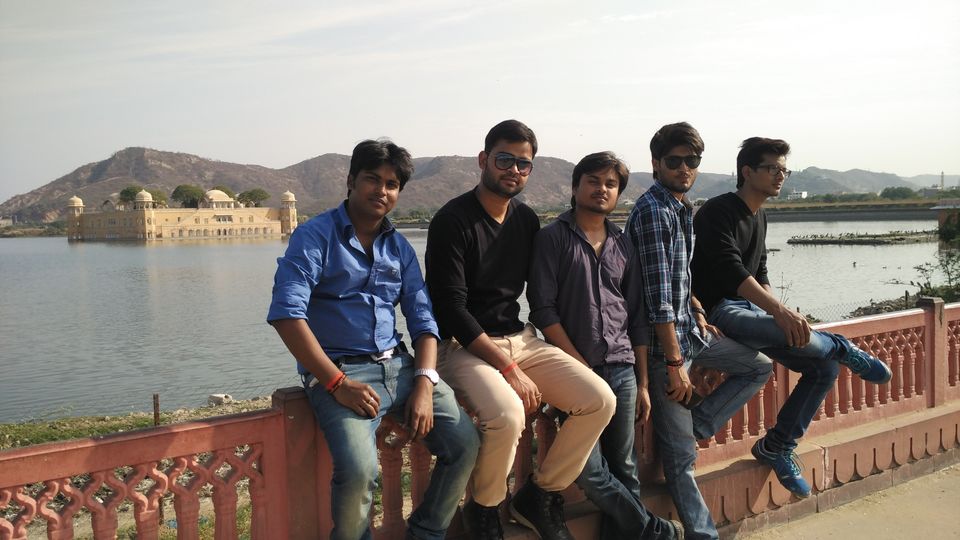  Hawa Mahal:
The Palace of Winds was built by poet king Sawai Pratap Singh for summer retreats for him and his family. This is a perfect blend of Hindu and Muslim architecture, to get you enough stunned.
 City Palace:
Home to the current royal family of Majaraja Sawai Jai Singh II, the founder of Jaipur, City Palace will surely make you astonished by its beautiful paintings which are still well-maintained. The museum displays a large collection of all belongings of the royal family.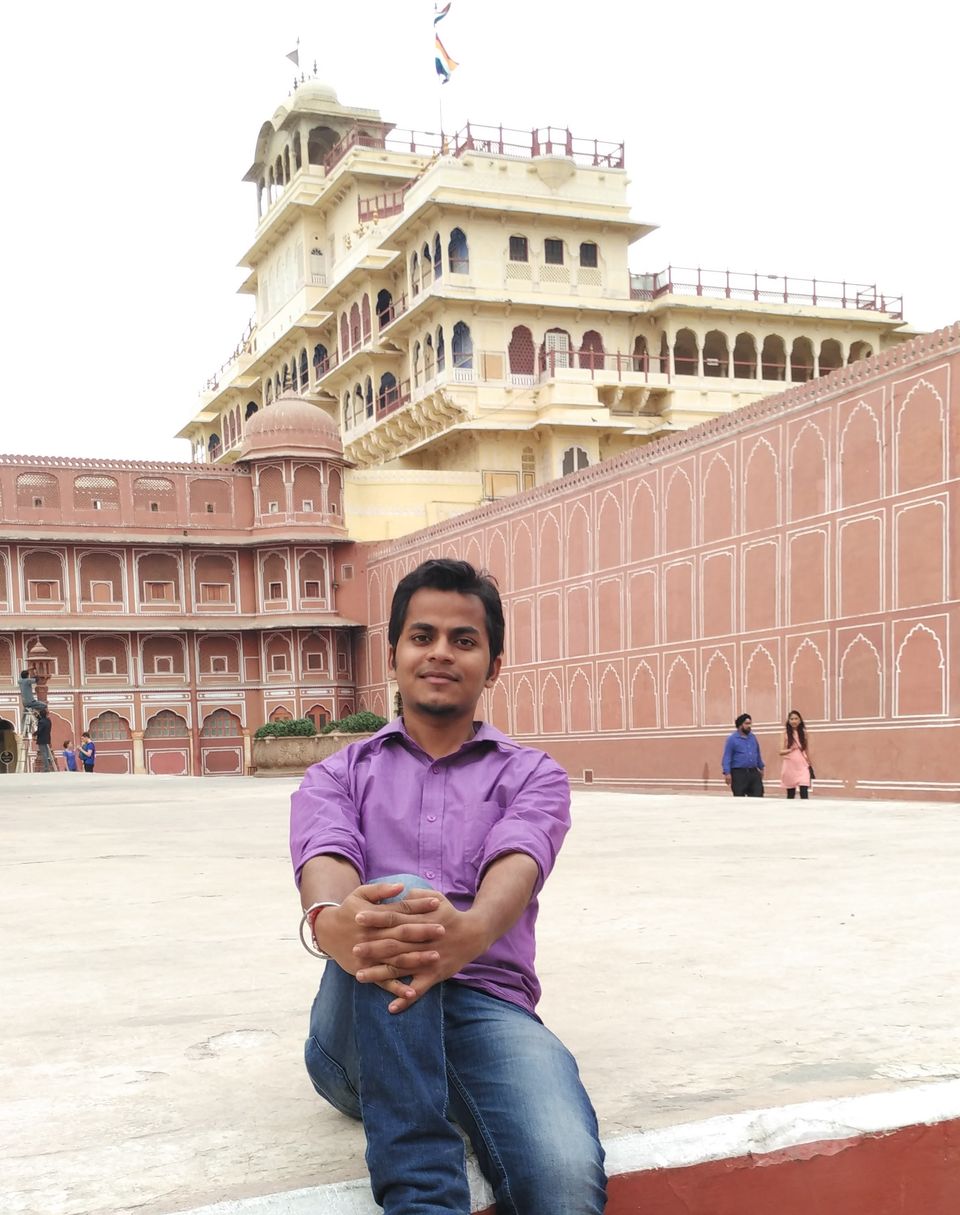  Jantar Mantar:
The largest astronomical observatories among the five other, it contains of 16 geometric devices, designed to measure time, track celestial bodies and other devices to observe the orbits of planets around the Sun.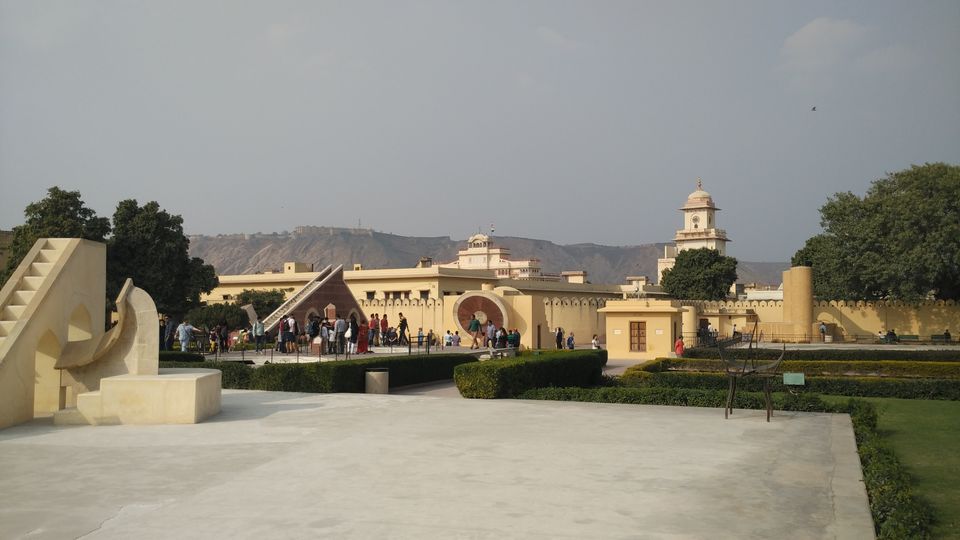  Birla Temple:
This is a Laxmi-Narayan Temple, a modern one built completely by white marbles to enhance the beauty of Jaipur. It was commissioned and built by the Indian industrialist family, Birlas in 1988. The evening is great here, the sun set here is really great.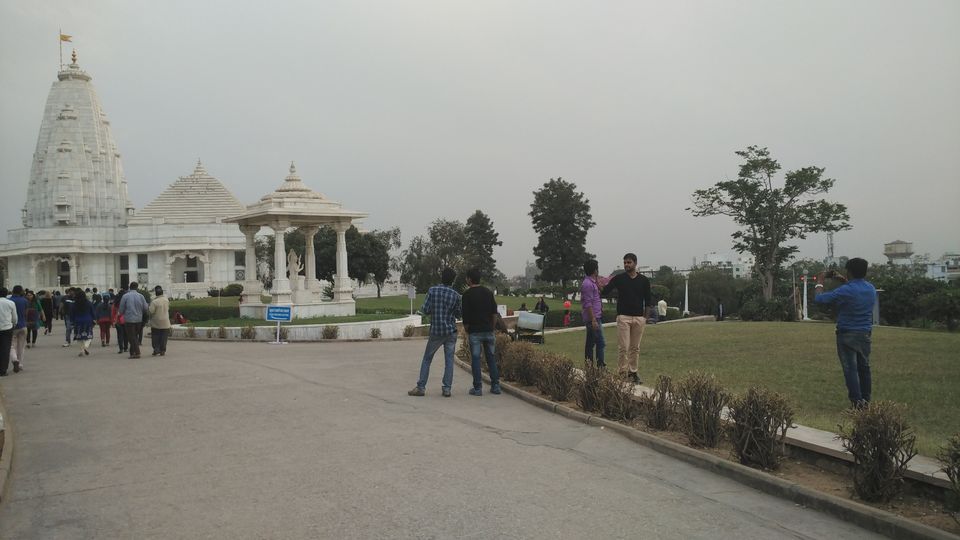 We cover all the places mentioned above on the first day and the hired Innova drop us at our hostel at about 8pm. We go by foot for our dinner at nearby local market. On second day, after checking out from the hostel, we took public transport to reach Albert Hall Museum.
 Albert Hall Museum:
It is the oldest and largest museum of the city possessing the complete history of Rajputana dynasty. The name is inspired by the Victoria and Albert Museum of London due to its design.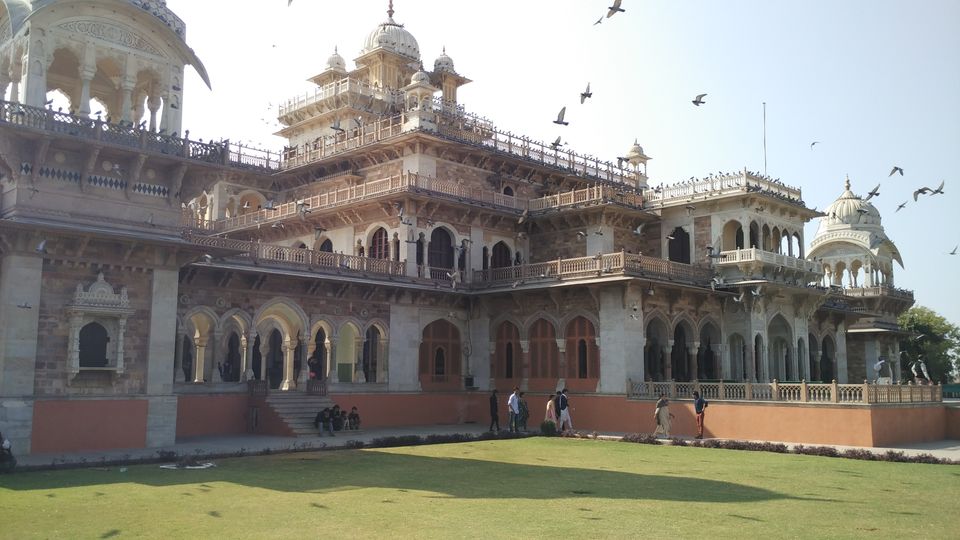  Jaipur Zoo:
Located near the Albert Hall Museum, it is a compact zoo though consisting most of the mammals, birds and reptiles to be seen. I and my friends really fought with each other for about one hour after seeing the crocodiles as they were still position without any moment. My friends were arguing that they were artificial and I was explaining them that crocodiles often do like this.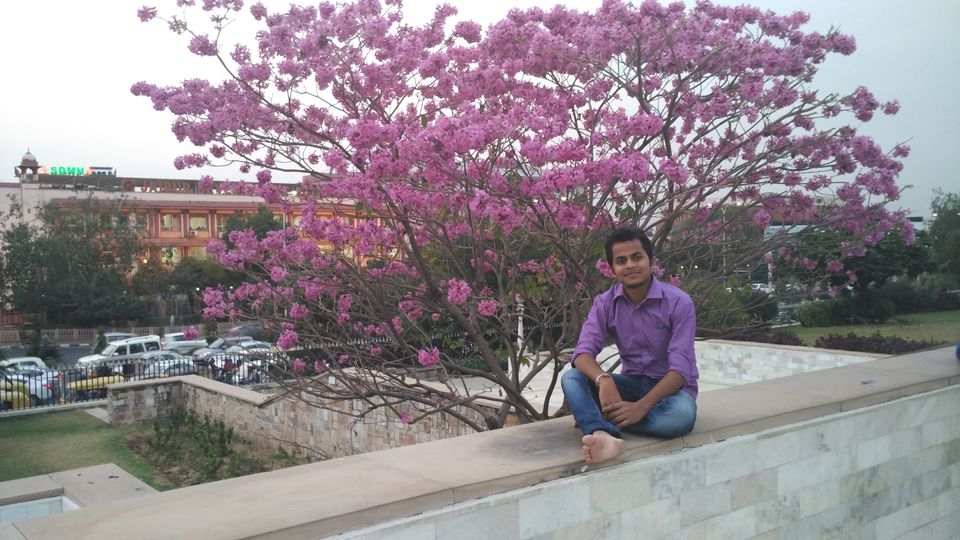 After doing all efforts, we didn't make it to visit the Nahargarh fort. Standing stiffly on the edge of Aravalli Hills, Nahargarh Fort has been the strong defense ring for the city. This is a favorite picnic spot for the local visitors. It is advised to spend an evening on the Nahargarh Fort to witness a mesmerizing view of the city under lights. But our luck didn't go well. We have to leave early for Delhi as our practical exams was on the next day. As they say that something must be left behind giving a reason to come back. And thus, we took bus took bus back to Delhi.
Frequent Searches Leading To This Page:-
jaipur tour packages price, sightseeing in jaipur packages, trip to jaipur package, budget holidays india jaipur, jaipur to agra one day trip, rajasthan tours pvt ltd jaipur, jaipur 4 days package