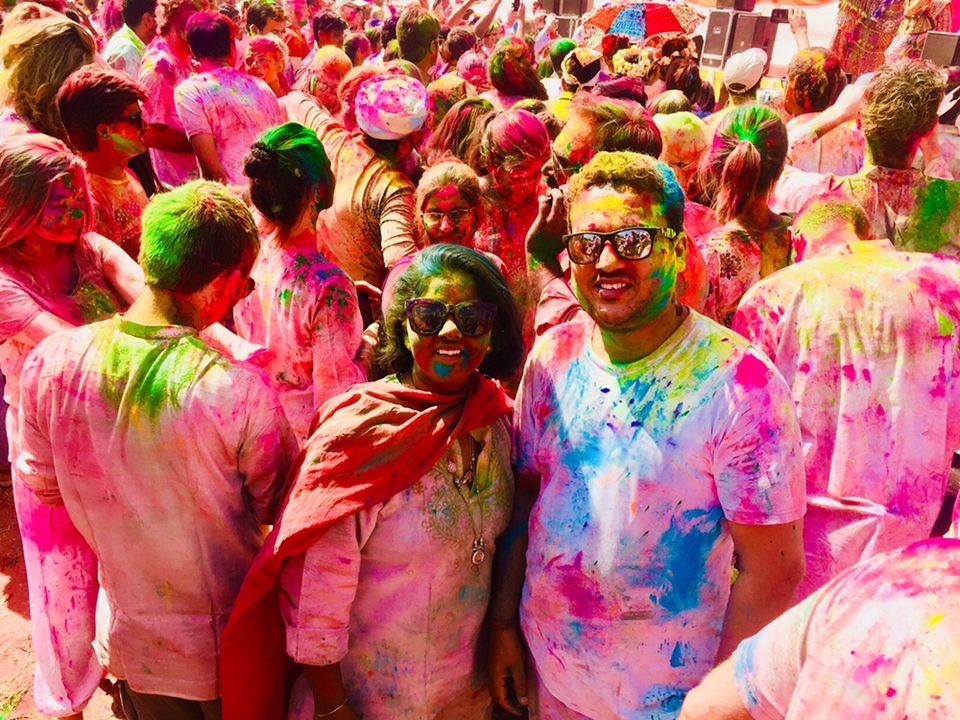 Holi is the festival of colors but sadly its also the festival not very safe for females to enjoy into the unknown territories. People out on the roads, public transports parties might be under the influence of colors, alcohol or simply Bhang.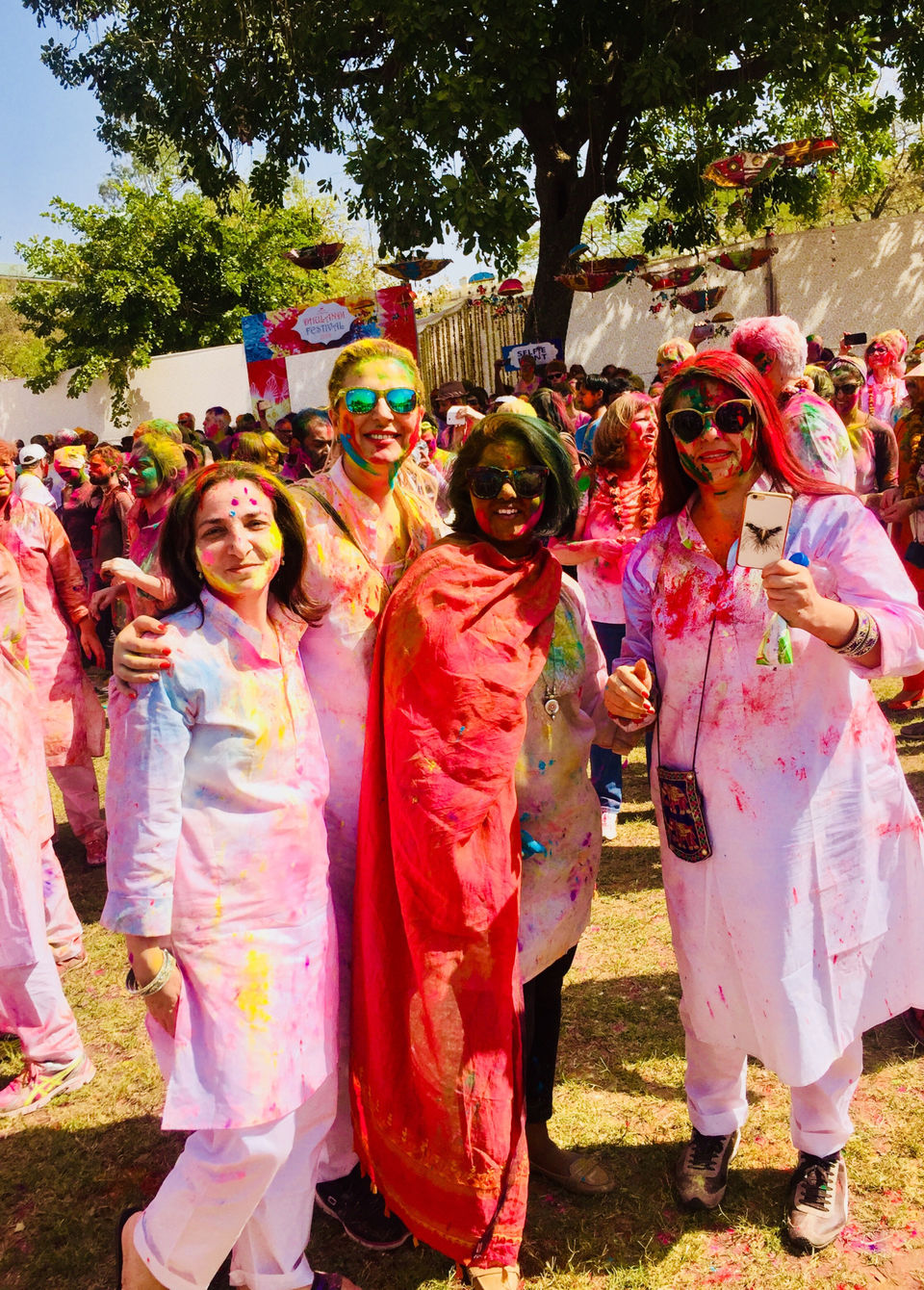 Even though Safety comes first to me, but Holi being my favorite festival I was always wanted to attend a cool holi party where I can truly enjoy without a care in the world & let my holi colored hair down. Good news is I found the coolest Holi party for 2019.
Rajasthan Tourism hosted Dhulandi Festival 2019 at Jaipur's Hotel Khasa Kothi. Its Only hosted for foreign tourists and guest of Hotel Khasa Kothi in the hotel's lawn.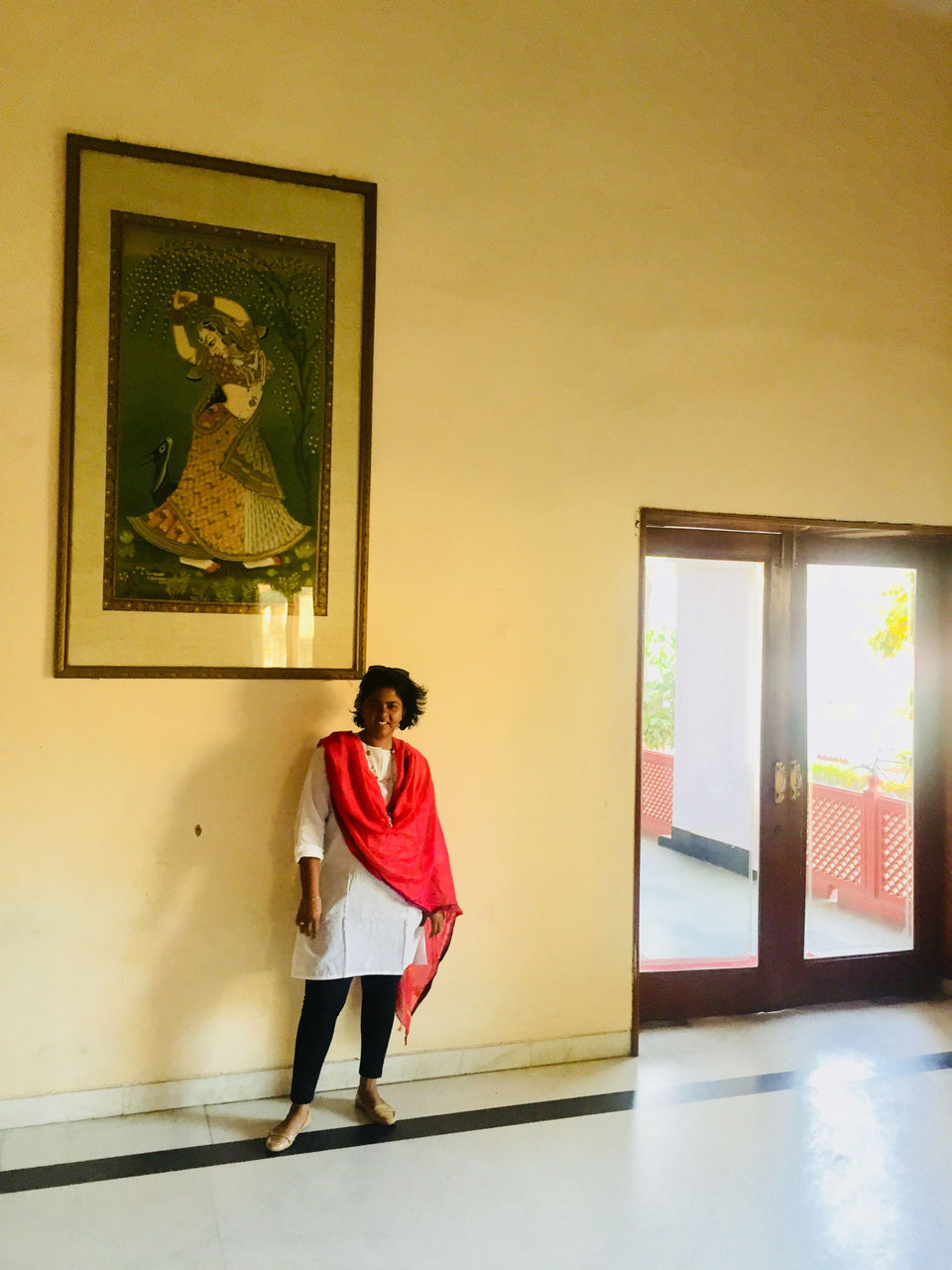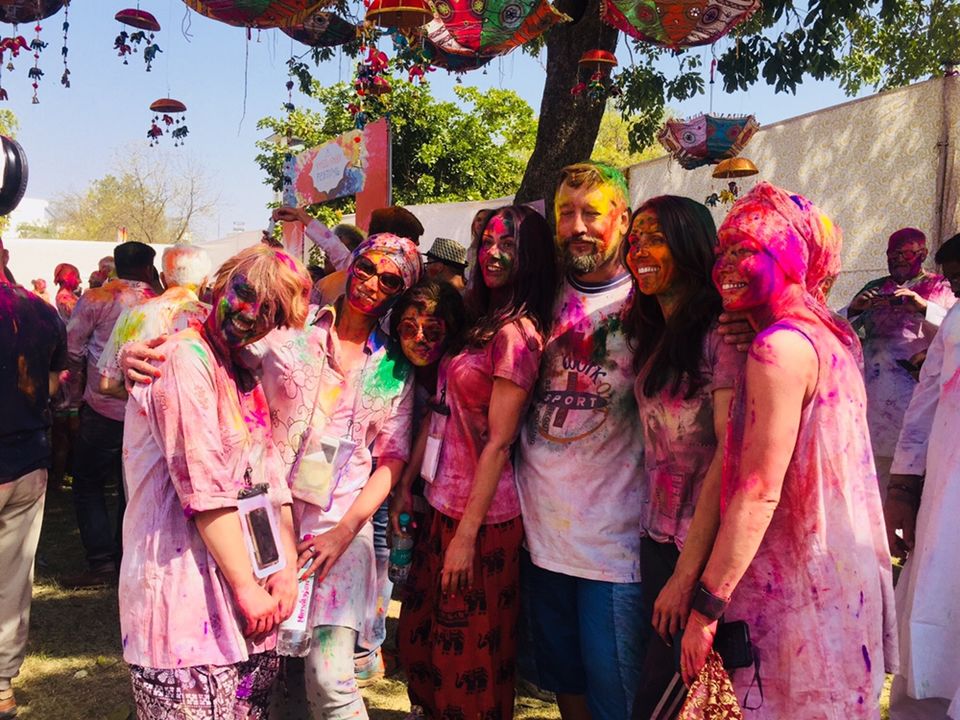 If you want to join this epic party, you can book a room at the hotel and join the party after your breakfast straight away.
Dhulandi Festival is larger than life with music, dancing, Live DJs playing, Dhol, Camels, Elephants, Folk dancers, flower petal showers, Gulal canons and what not.
There's no entry fee for party but bring your own gulal as colorful as possible. Its DRY HOLI ONLY, No Wastage of Water. Don't force your color on anyone, usually foreigners ask you for putting brightest colors on them. Party starts around 11 & usually ends by 3-4 pm. You can also sleep in sun in hotel lawns like old school. Enjoy my pictures from Dhulandi festival 2018.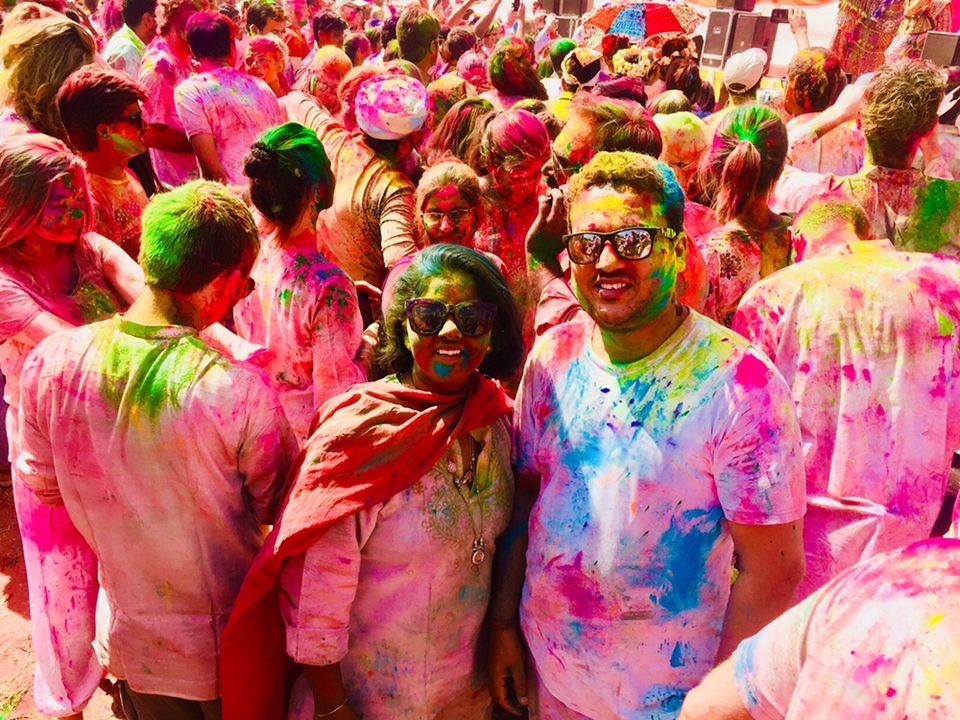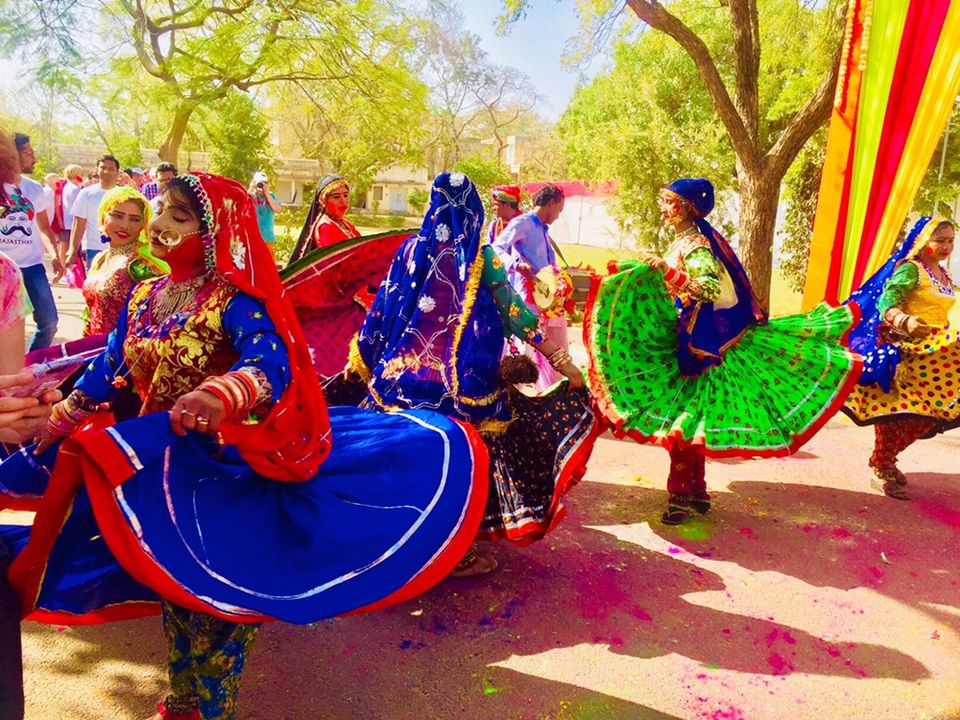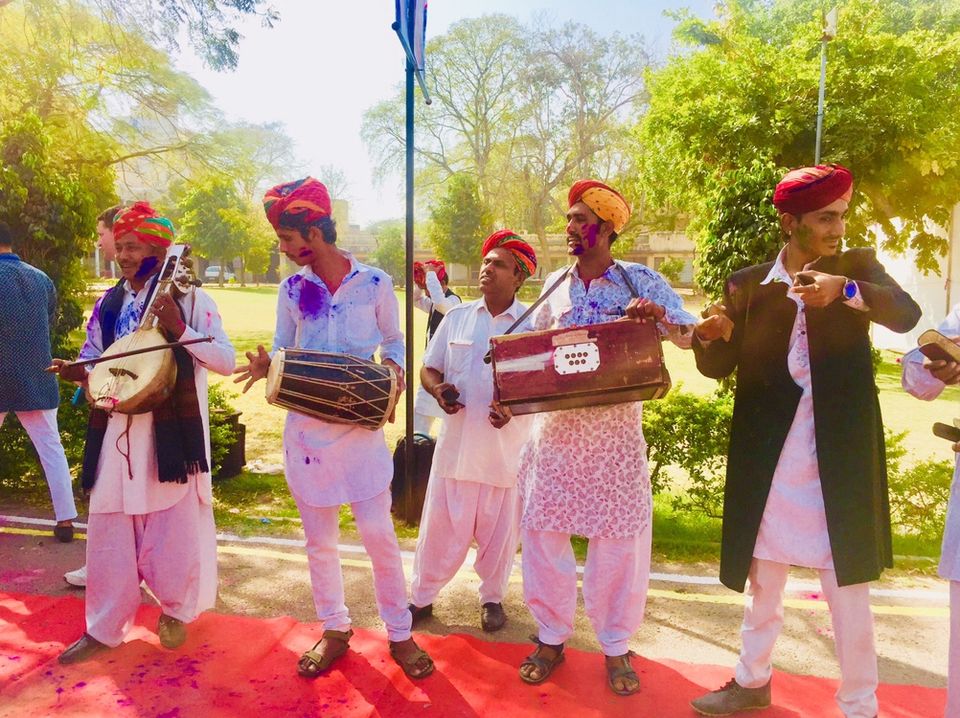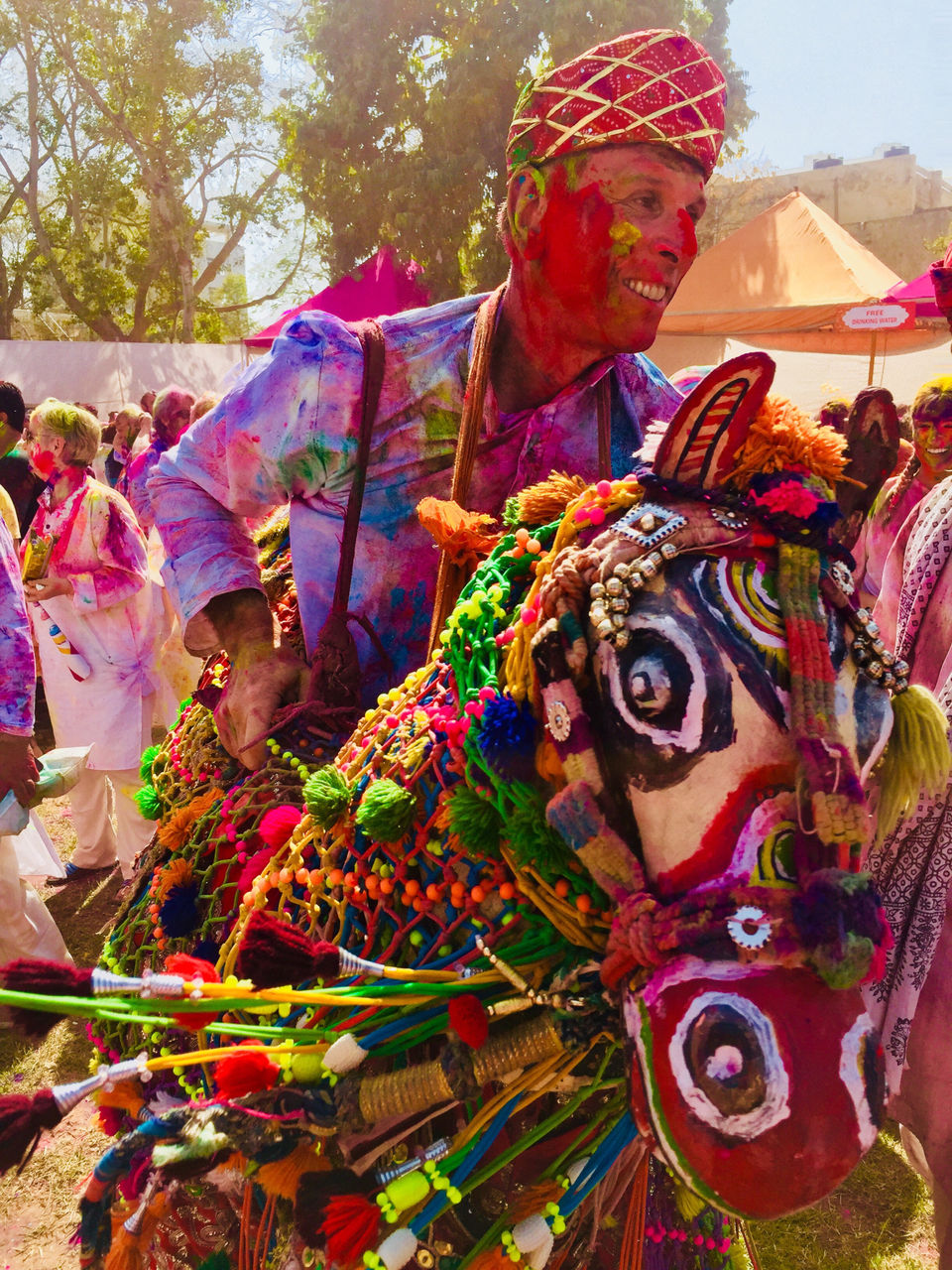 What can I say just carry your whites and enjoy the royal hospitality.