It is most favourite festival of us, it is maddening and it is a festival which waves goodbye to winter and welcomes spring with a rainbow of colors. Holi festival is the most colourful festival of India, celebrated in a different way by every region.Holi is technically a 3 day festival but what people really associate with Holi is the madness of the final day. People spend the day smearing color all over each other, dancing at Holi parties and drinking a lot of Bhang (for some of us, bhang is the most significant part of this festival). All in all Holi is a very carefree festival for people who do not mind getting wet and dirty with color all over the skin and clothes which doesn't wash away that easily. But more than all of these things, Holi, like any other festival brings people together. It is amazing to see people from religions, sections and classes celebrating the festival with the same enthusiasm as love.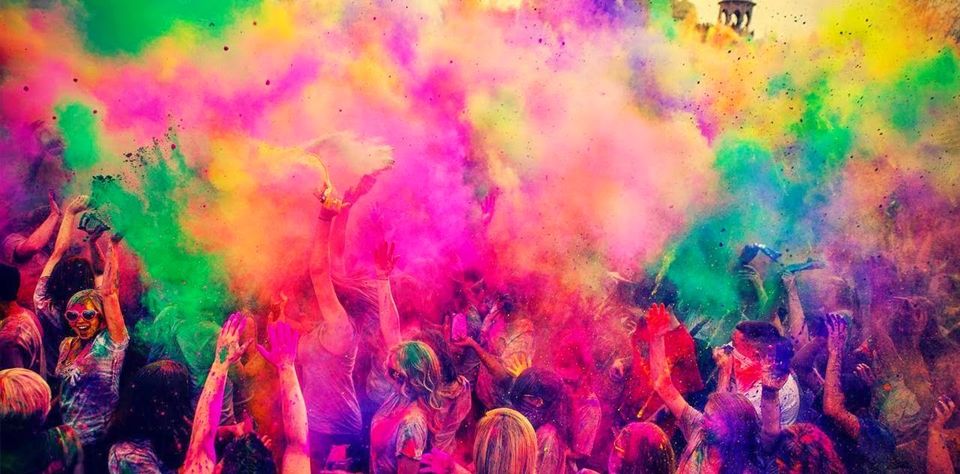 Braj Ki Holi
Braj region of India includes Mathura, Vrindavan, Barsana and Nandgaon. Traditional Holi celebration can be seen only here and celebrated for almost 1 month. Lath mar Holi of Barsana is the main attraction and become a major tourist destinations of the region.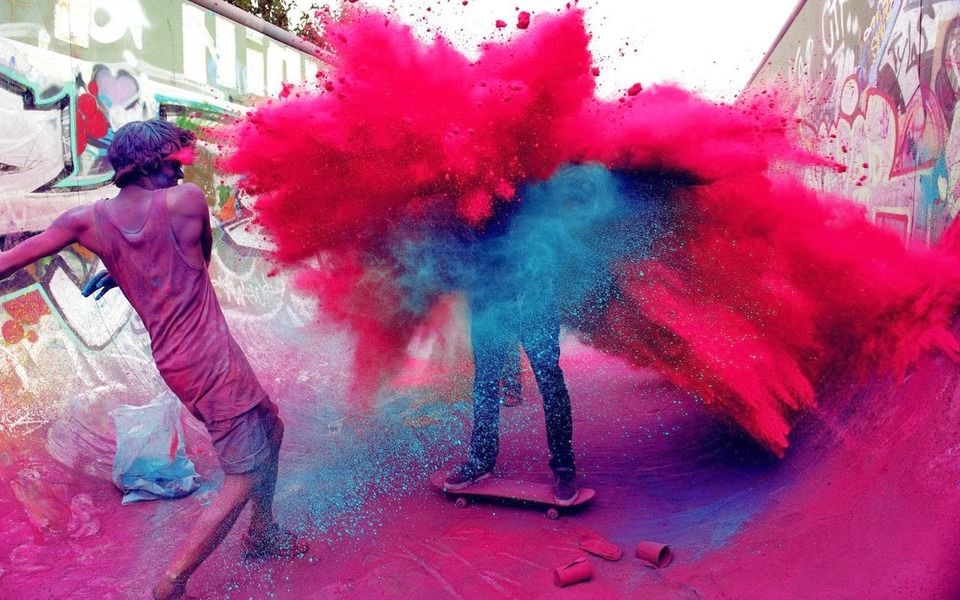 The Kumaoni Holi is celebrated in the Kumaon region of Uttarakhand, It is a historical and cultural celebration. Holi is one of the major festival of Kumauni people and known for its uniqueness and last for almost two months. Kumauni holi celebrate in various forms of musical gatherings and known as Baithaki Holi,Khadi Holi and Mahila Holi.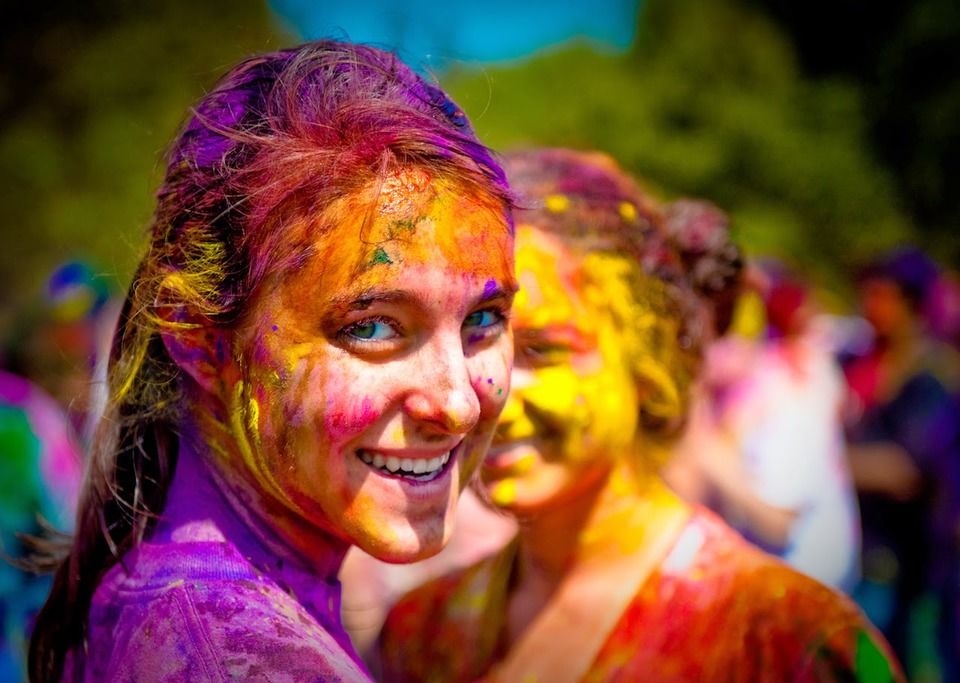 The Bhojpuri region celebrate holi with a lot of energy and excitement with colors, mud and consumption of bhaang. bhojpuri style holi is known for its way of celebration, folk songs are sung at high pitch and people dance to the tune of dholak.
Haryanvi Holi
Haryana is famous for its kind of holi known as Bhabhi-Devar Holi. Apart from the Dahi Handi, Bhabhi Devar Holi is very popular type of Holi among all the types of Holi celebrated in India.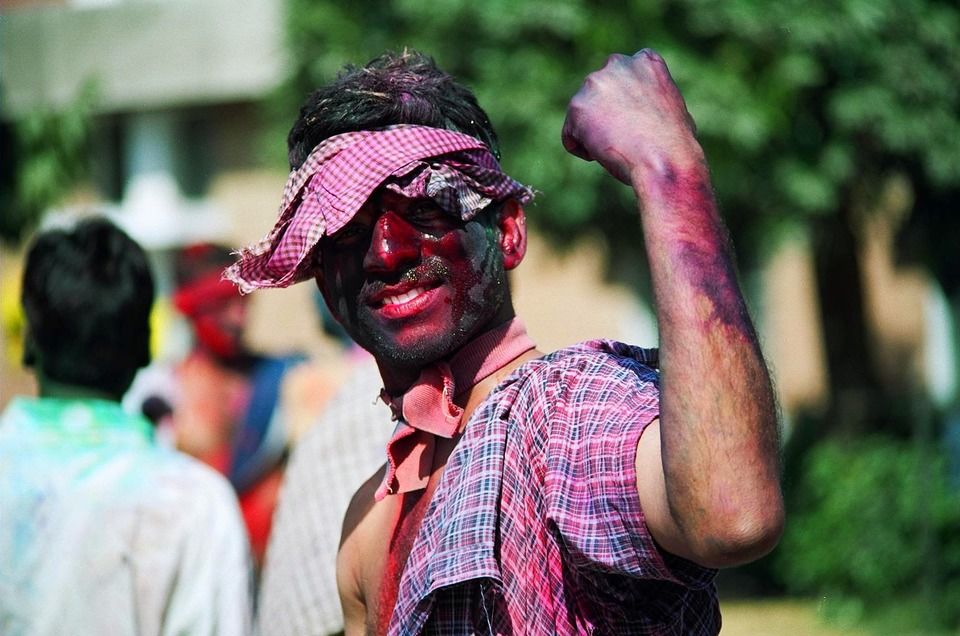 Holi is known as Dol Purnima in Bengal and Orissa, celebrated in most sophisticated style by using dry colours. Shanti Niketan organize a special function on Holi and celebrate using song, dance and musical instruments.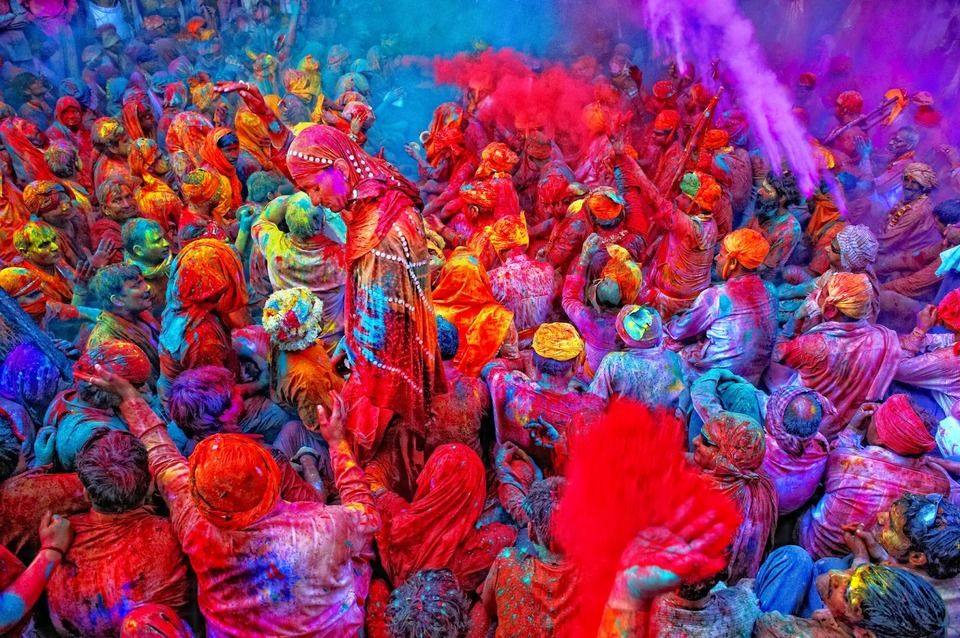 Maharashtra celebrate Holi in different way, color celebrations take place on the 5th day after Holika dahan and known as Ranga Panchami. Dahi Handi sport is the major attraction of the states.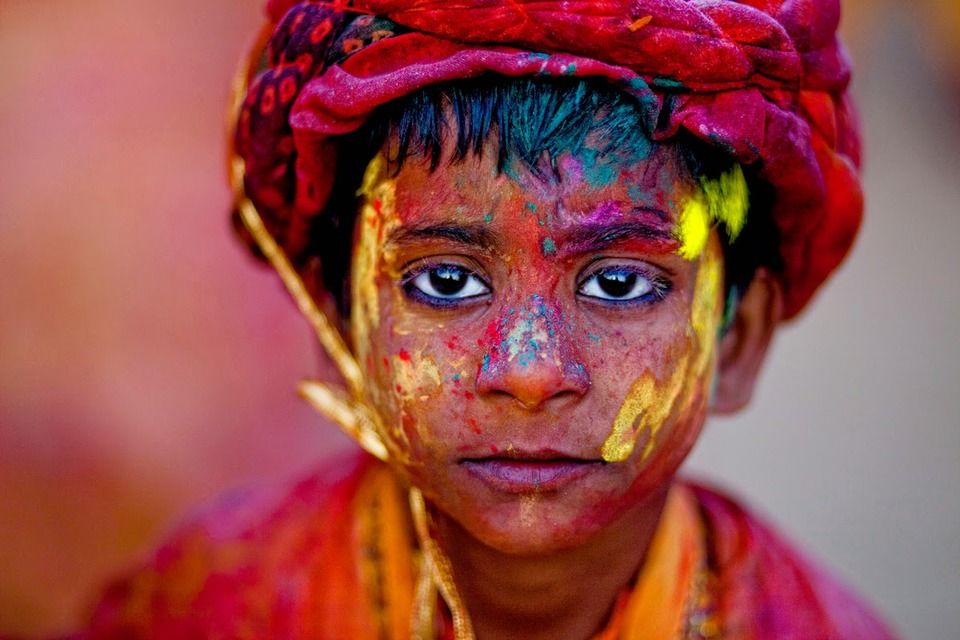 In Manipur too, Holi is extremely interesting. It is a six-day festival here, commencing on the full moon day of Phalguna. The traditional and centuries-old Yaosang festival of Manipur amalgamated with Holi in the 18th century with the introduction of Vaishnavism. In earlier times, folk dances were performed with folk songs under the moonlight. The only musical instrument used was an indigenous drum. Presently, these have been replaced by modern bands and fluorescent lamps. Beginning days before, people of collect money from the community to spend on the festivities.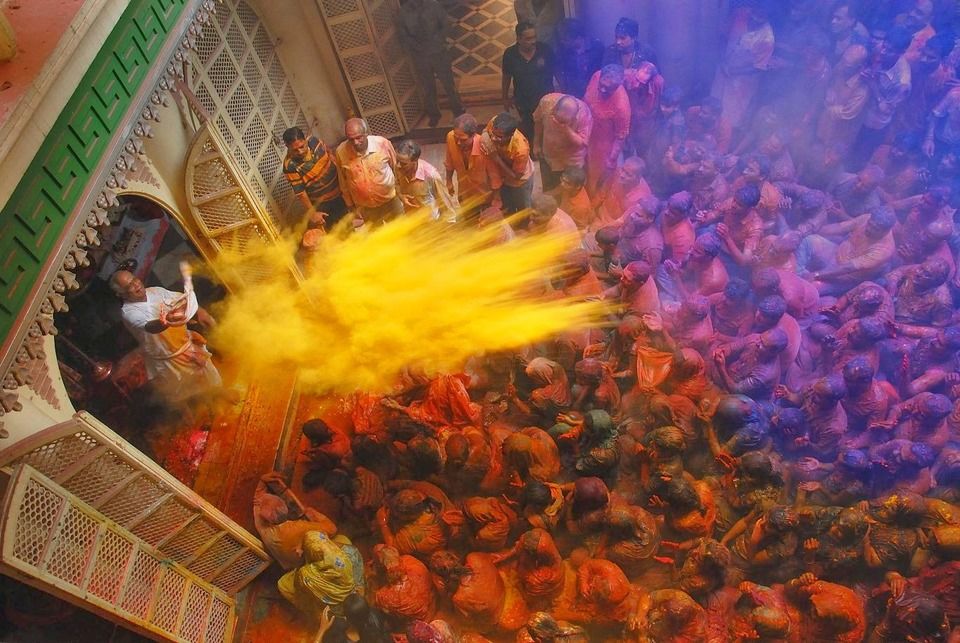 Holi is the part of Shigmo spring festival, one of the major festival of Hindu's in Goa. It contains traditional folk and street dances celebrated by farmers, the labour class and the rural population. Holi is also celebrated by tourist in Goa with lot of excitement.
A thatched hut of hay and twigs and sticks is built and then set ablaze. The next day, boys go in groups to play gulal with the girls. And in return for playing with them, the girls extract money from the boys. Also devotees play gulal and dance in front of the temple of Krishna dressed in the traditional white and yellow turbans, and sing devotional songs. On the last day of the festival, hundreds of devotees take out processions towards the main Krishna temple, 3 km west of the state capital, Imphal. There various cultural activities are performed.