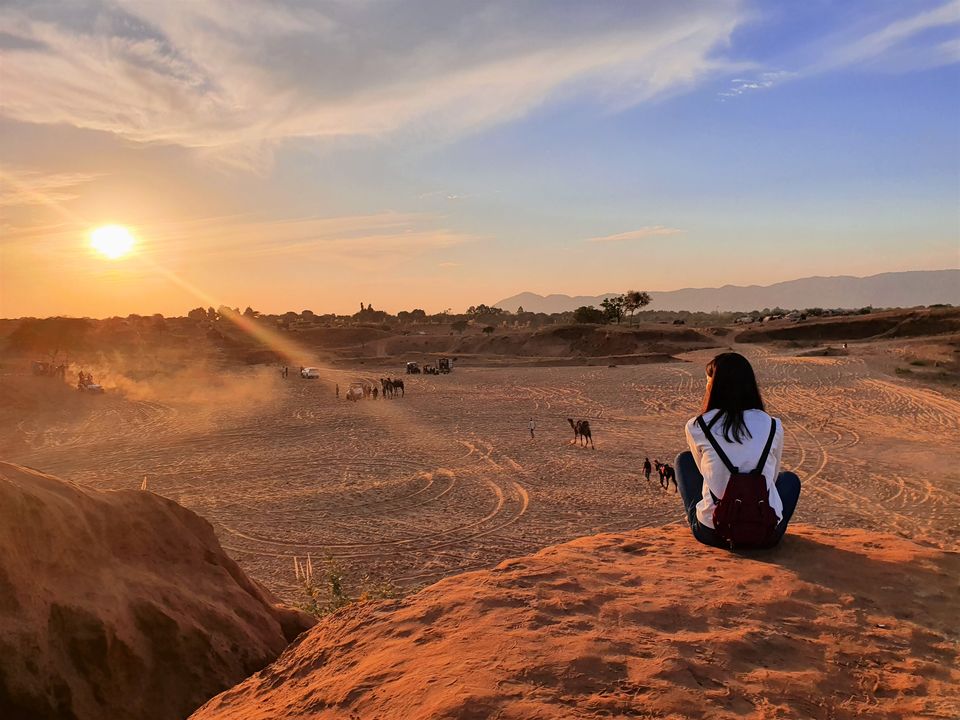 Last week, I was sitting in my room, scrolling Instagram and totally feeling cozy in the blanket as it was almost 11 degrees outside. New Year was near and so do vacay mode on mind, after so many years I was sitting at home and missing out on travelling in this time. Year end is one of the best time to take a break from work and just get into Xmas and New Year vibes. My way of taking a break is exploring outside.
But this time covid made me sit inside. While wondering about no trip this time, suddenly my mind started boggling how about taking a short near by trip and doing it alone would be another level fun. I quickly searched for places and Pushkar Desert was the one which excited me. Its just 2 hours drive from my place and wohoo I was on short Road trip the very next day. Well, listening to my favourite music and driving solo was all what I needed.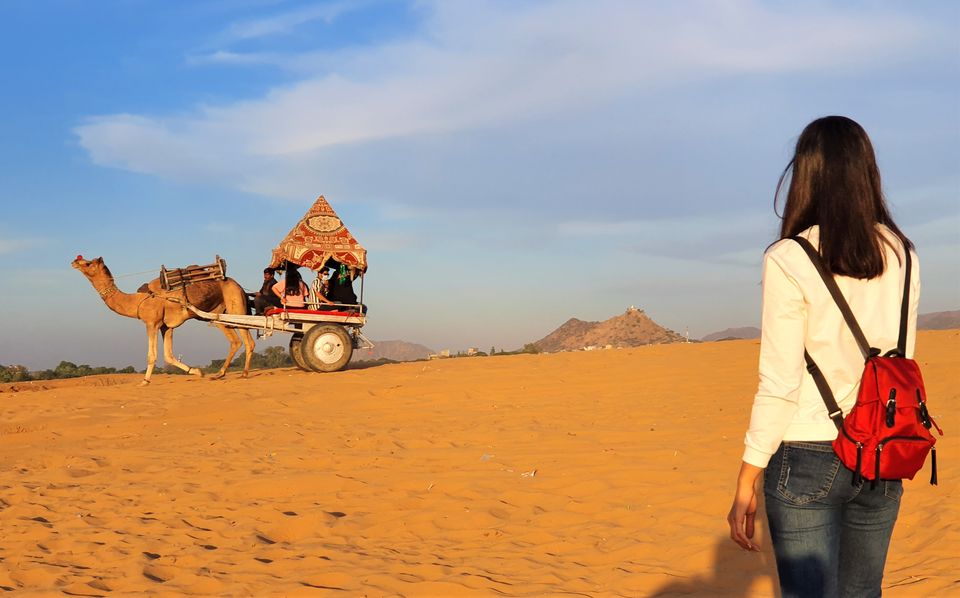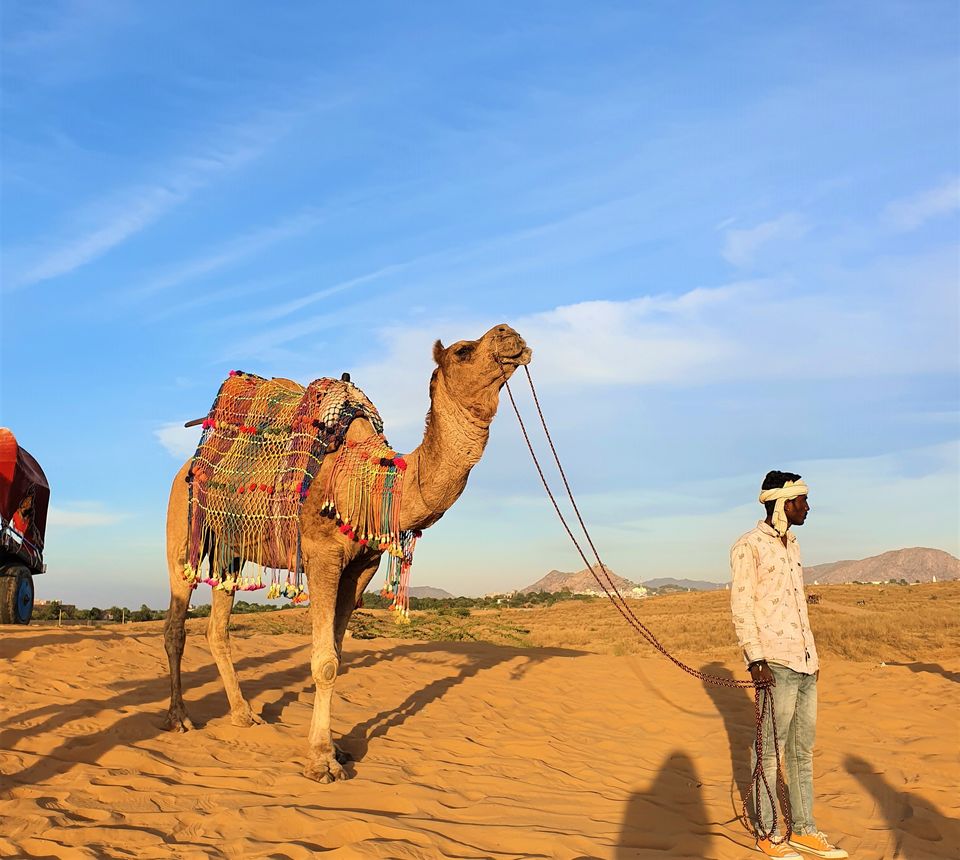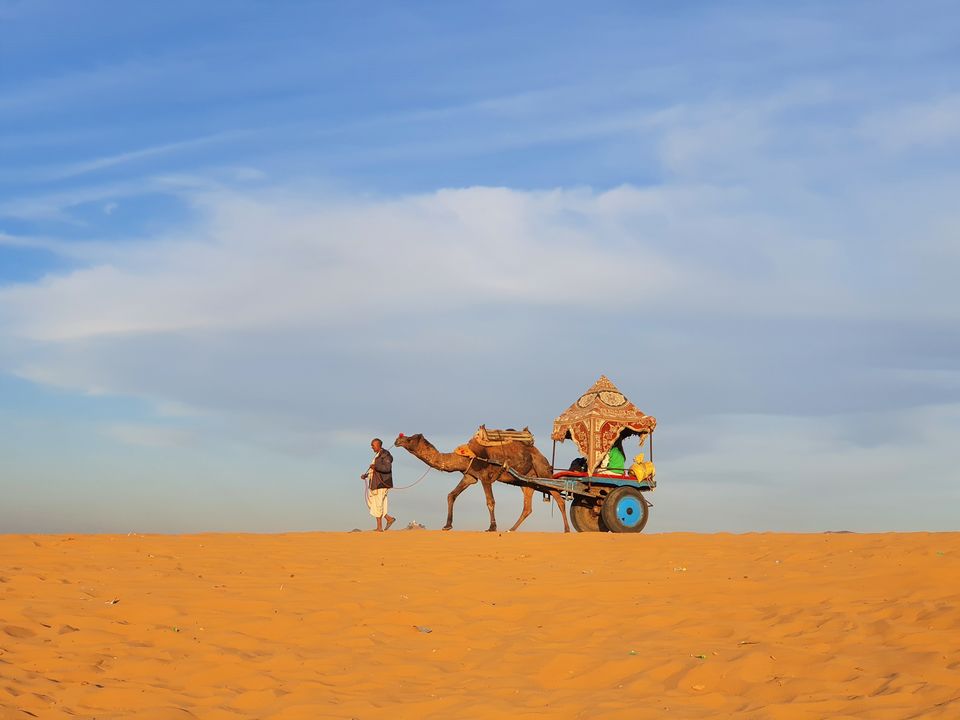 Even though i have grown up so close to this place, never got a chance to explore it properly. Pushkar in Rajasthan is the land of pilgrims, also called as "City of Temples". Along with temples, it is famously known for its biggest Camel Fair and its beautiful architectural heritage makes it a must visit place in Rajasthan. It has got awesome cafes as well.
I reached Pushkar by afternoon and headed directly to Desert. I had planned to spend good time there, explore its beauty, have a chit chat with locals and Ofcourse my Camera and Me. I love clicking pictures and getting clicked too!
If you have been to Rajasthan you would have met local artists in touristic places playing their instruments. I met an amazing guy this time in desert here, he played such soothing folk music and made my day. And when I asked can I click your picture he happily posed for it. Love meeting such people with great vibes all around.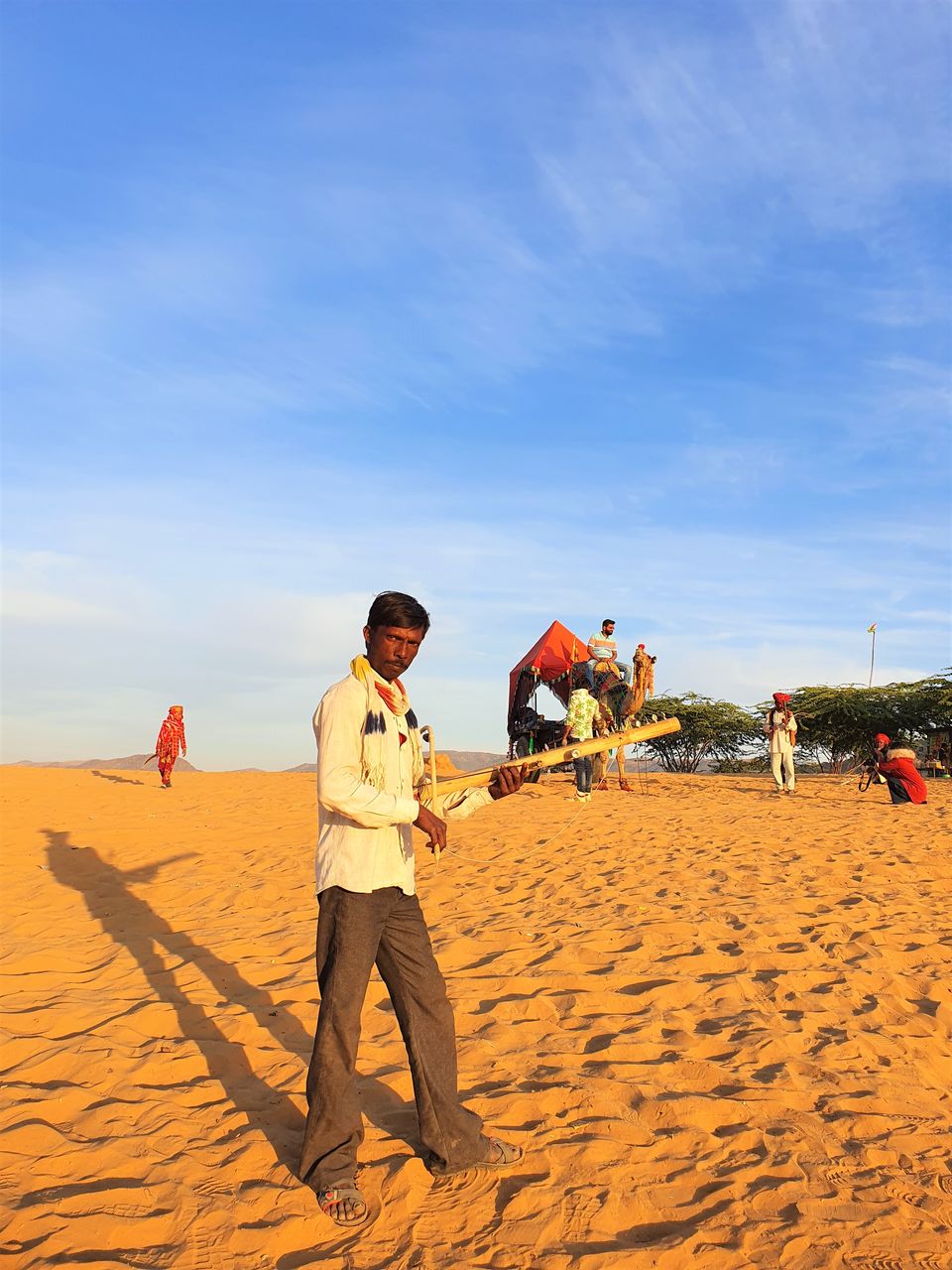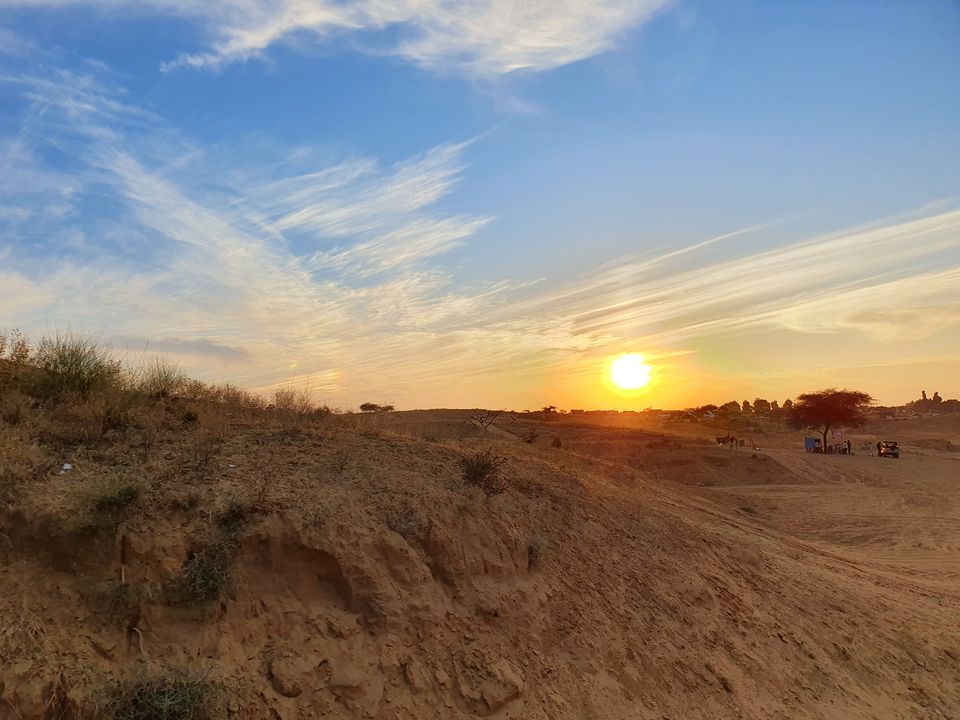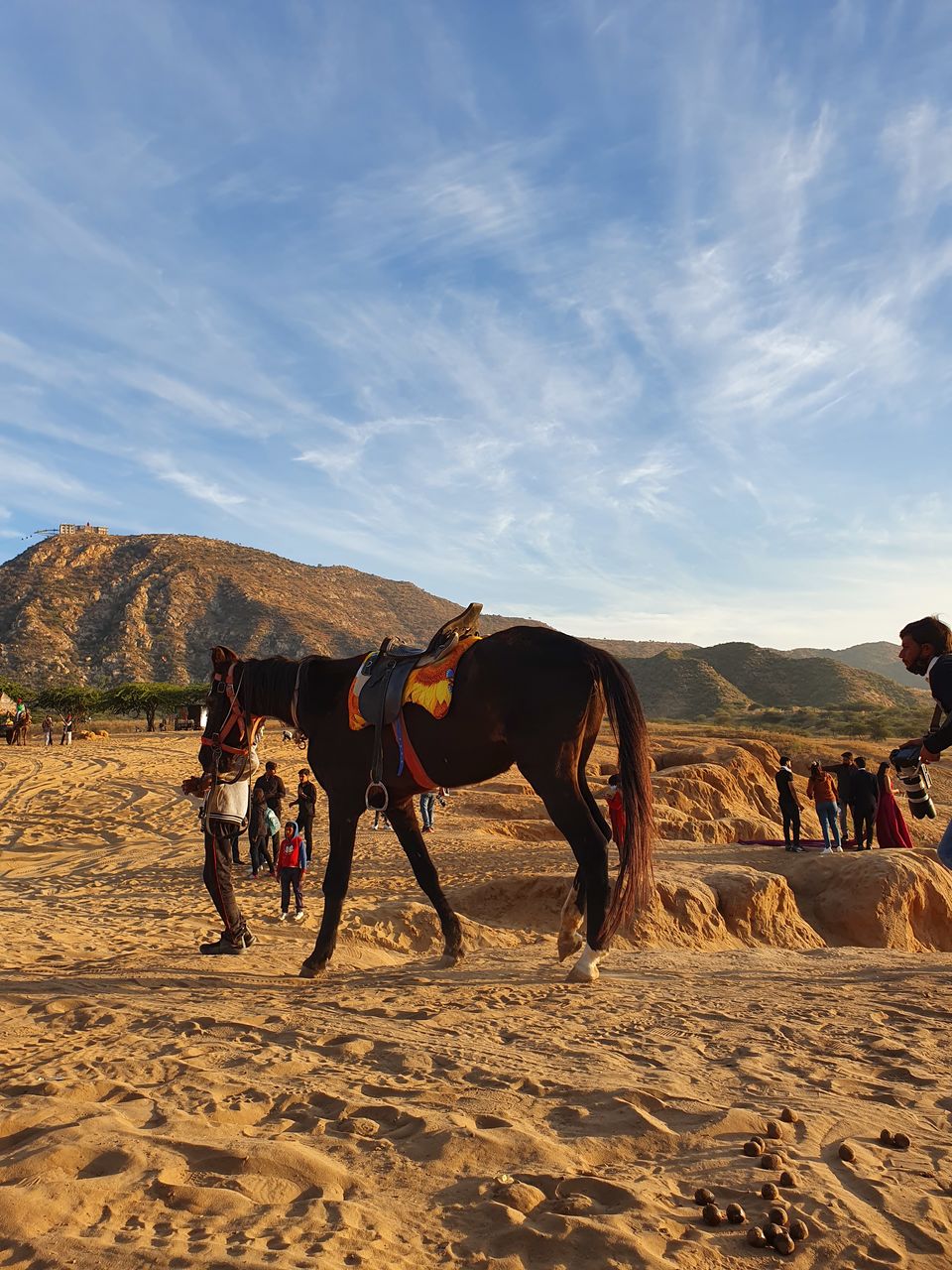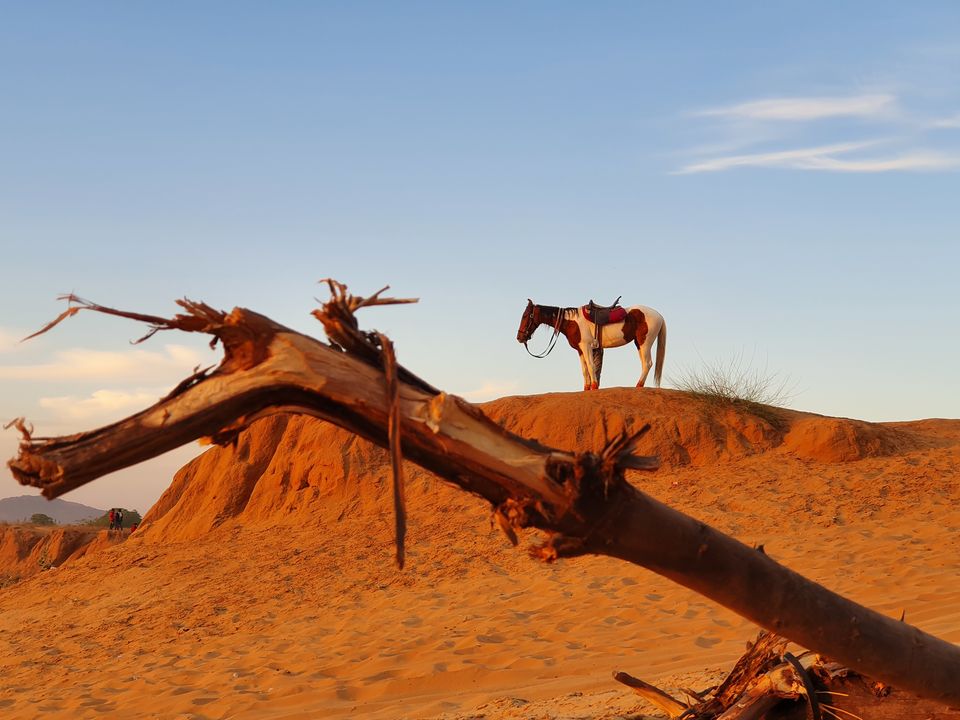 It was so pleasant over there that i don't know when those 5 hours just passed. It was such a relaxing time playing in the fine sand, watching sunset, listening to folk music, seeing people around enjoying Jeep & Camel Safari. Oh! this place is attracting so many people for pre wedding shoot these days.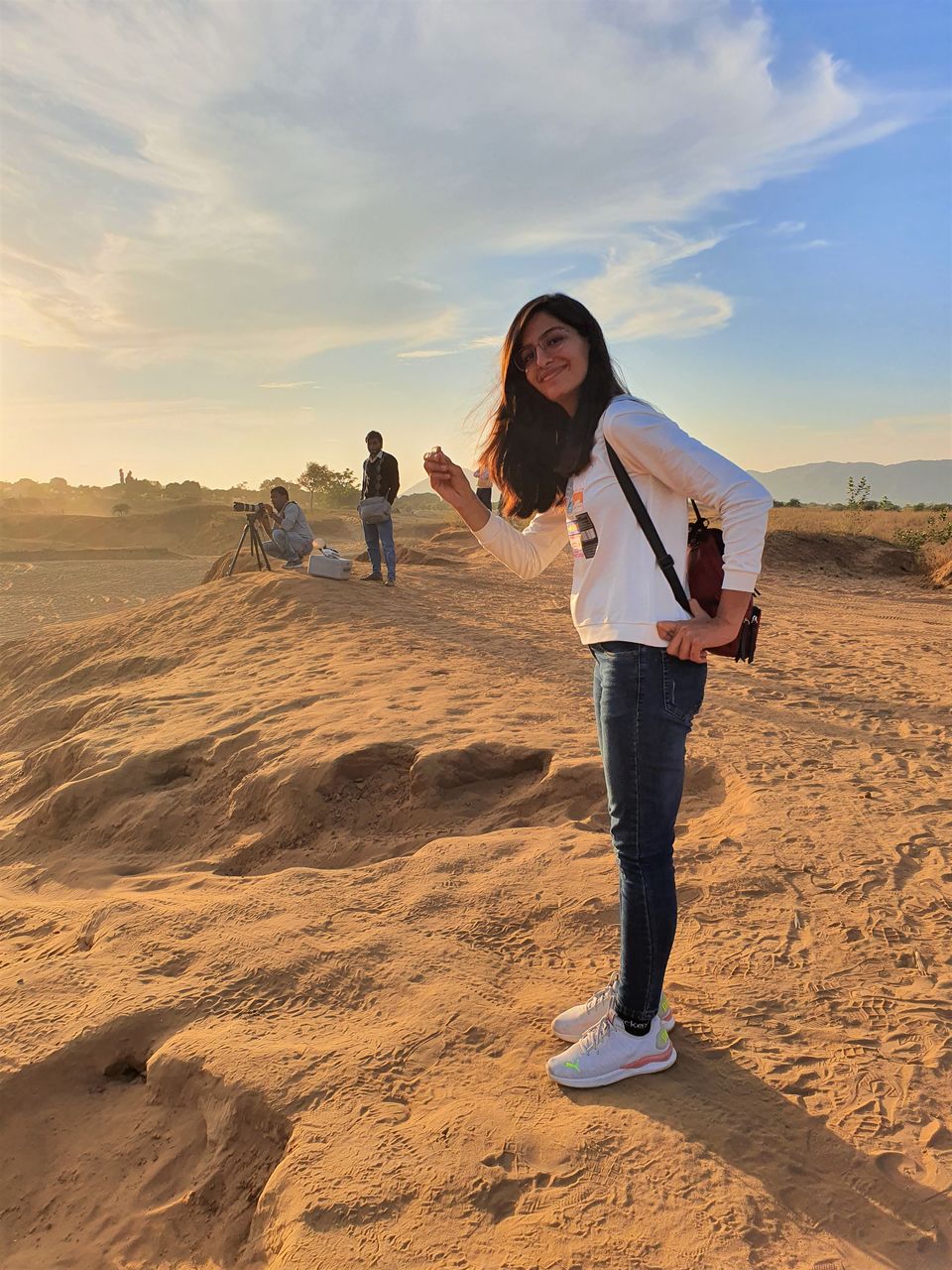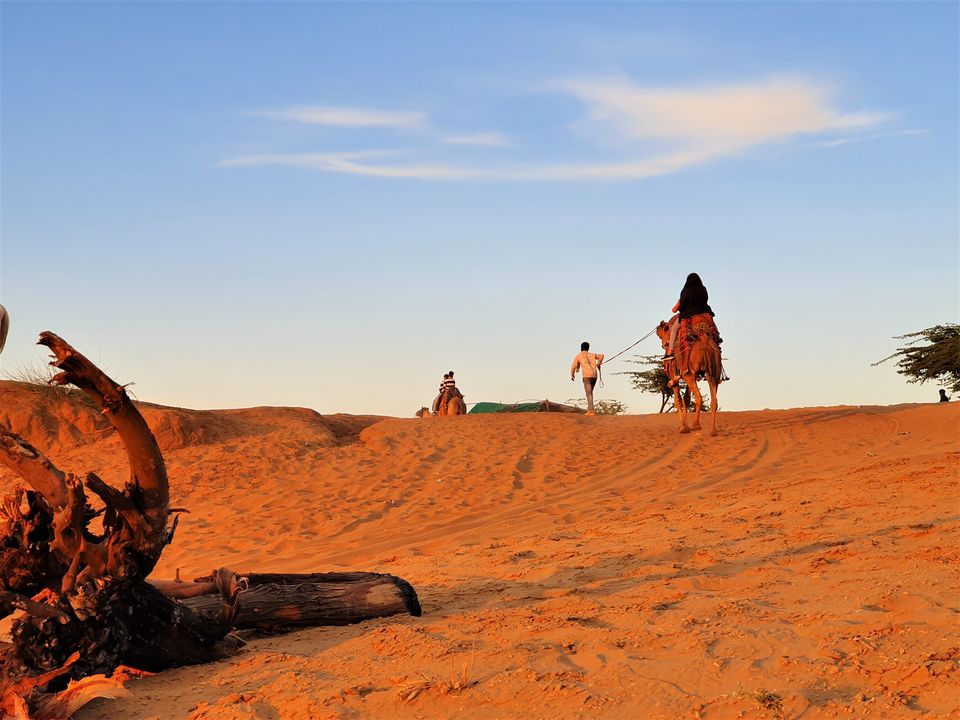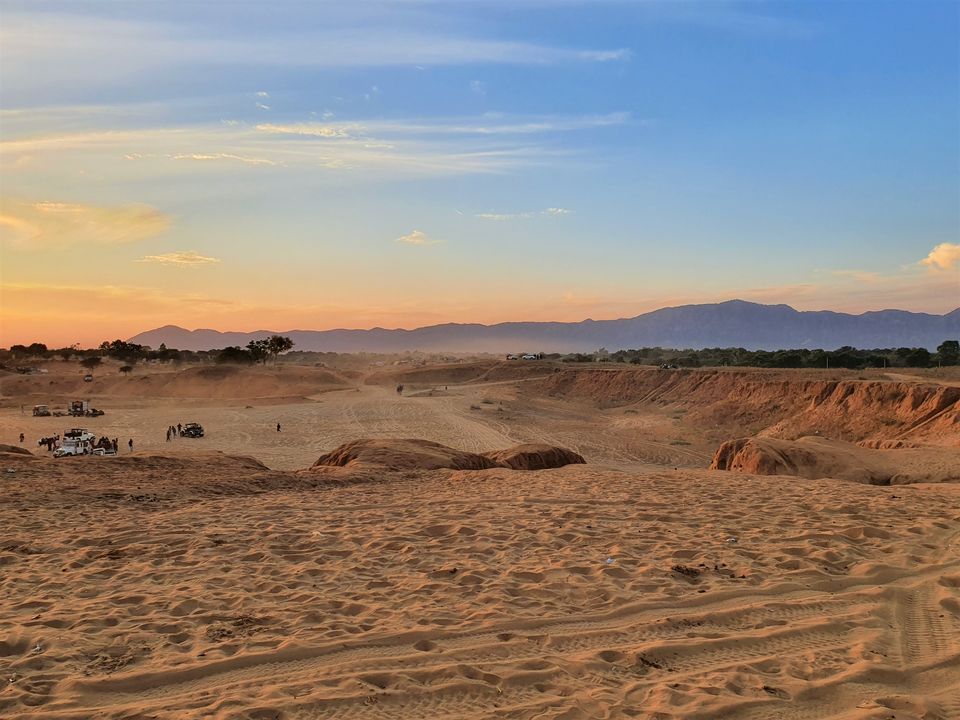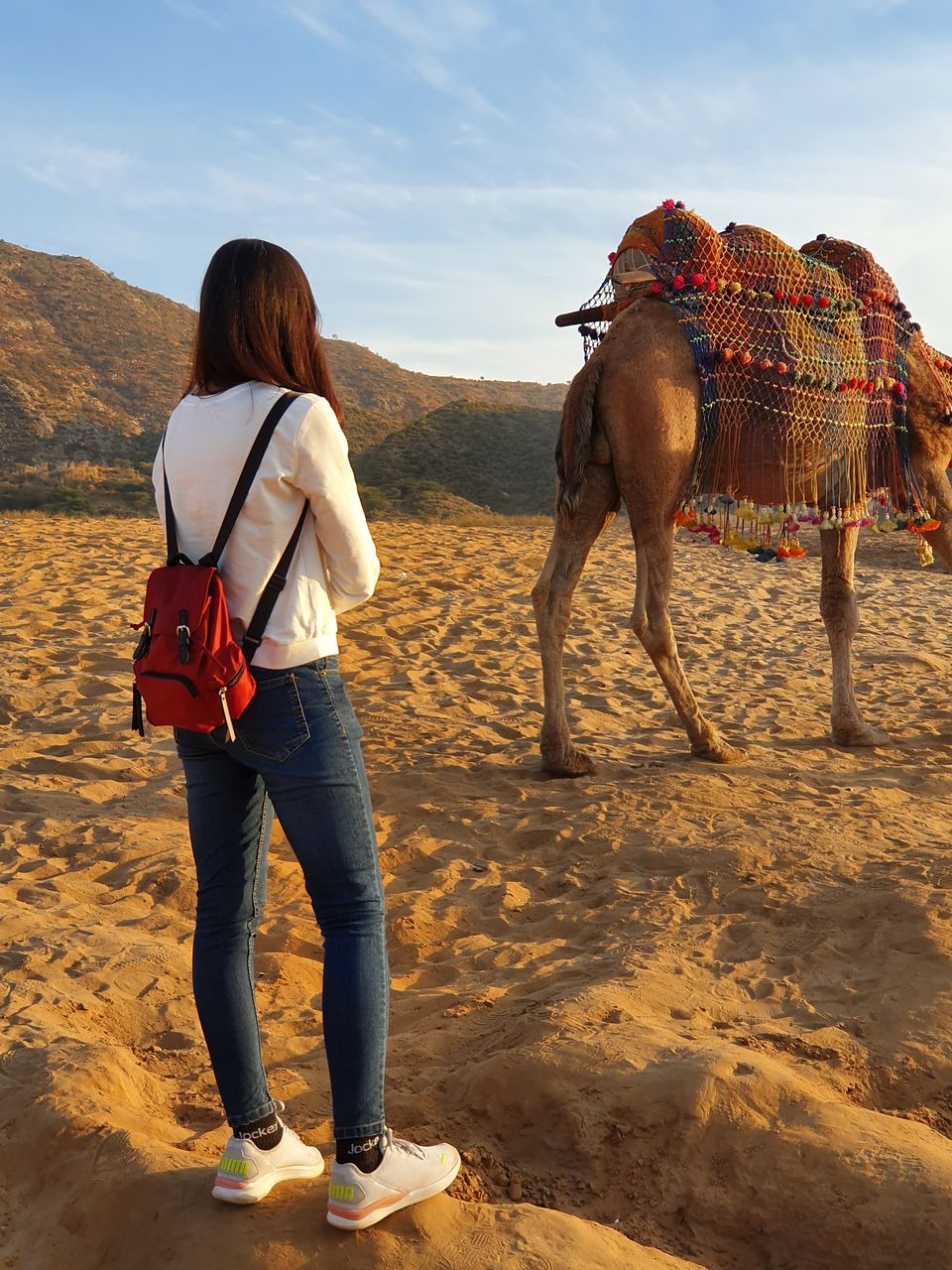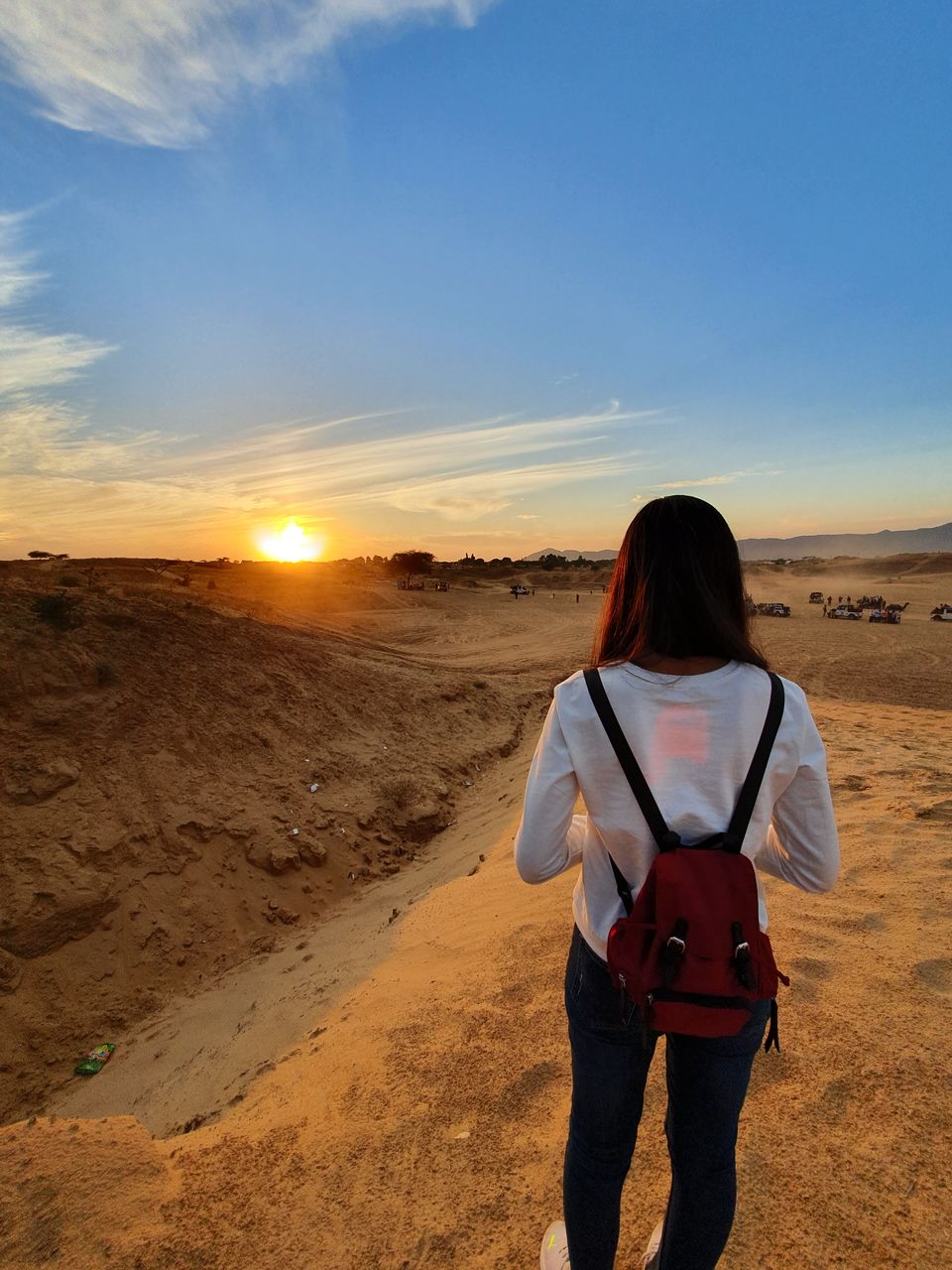 I stayed there till late evening before heading to a nice Cafe. While sun was about to set I met bunch of kids of people who were there as camel owner or playing music instruments for earning. Those kids were so energetic and were playing in sand which started to get cold by the evening. They were sliding up and down the sand dunes. Seeing them made me so happy and nostalgic as well. They came and asked me to make a video of them and show them back how they are looking, crazy kids.
I had such a good time and felt so relaxed that day. Perfect 2020 year end break I could have imagined. Before heading back, it was such a mesmerizing view in the desert and I guess this click would justify beauty of that sunset to some extent.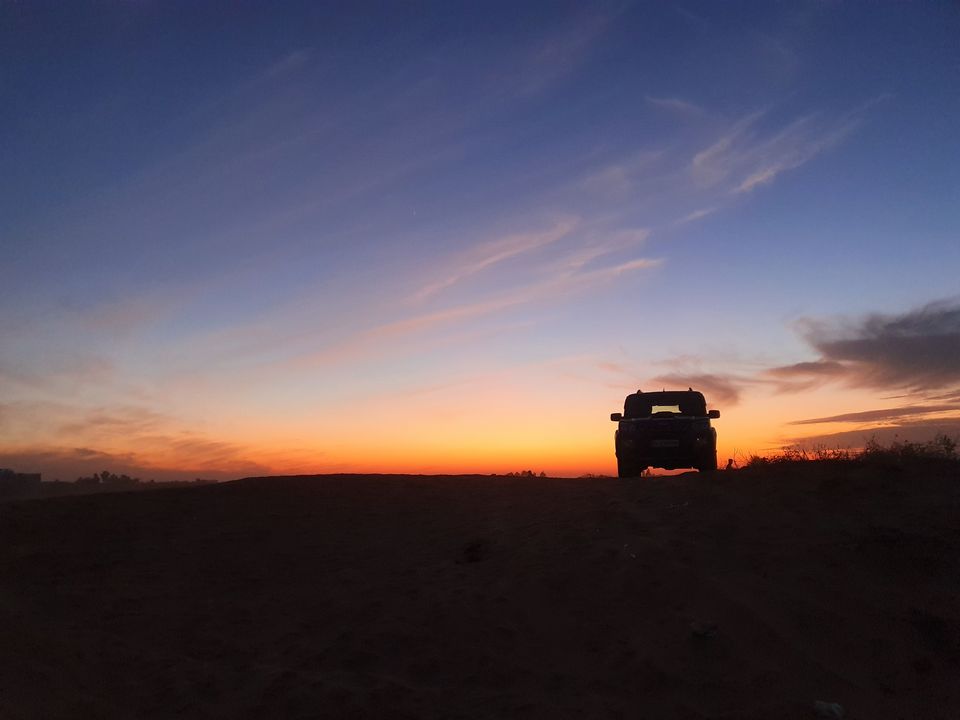 I wish for a travel full year ahead and looking forward to get back to life we had in pre-covid era. Happy New Year! Stay Safe. Stay healthy.
Location: Pushkar Desert near Savitri Temple, Pushkar, Rajasthan
How to Reach: The nearest airport to Pushkar is in Jaipur, which is 140 kms away. Take a cab ride from Jaipur to reach here.
Pushkar is just 15km away from Ajmer Railway Station which has got great connectivity from everywhere. You can get local transport easily to come to Pushkar from Ajmer.