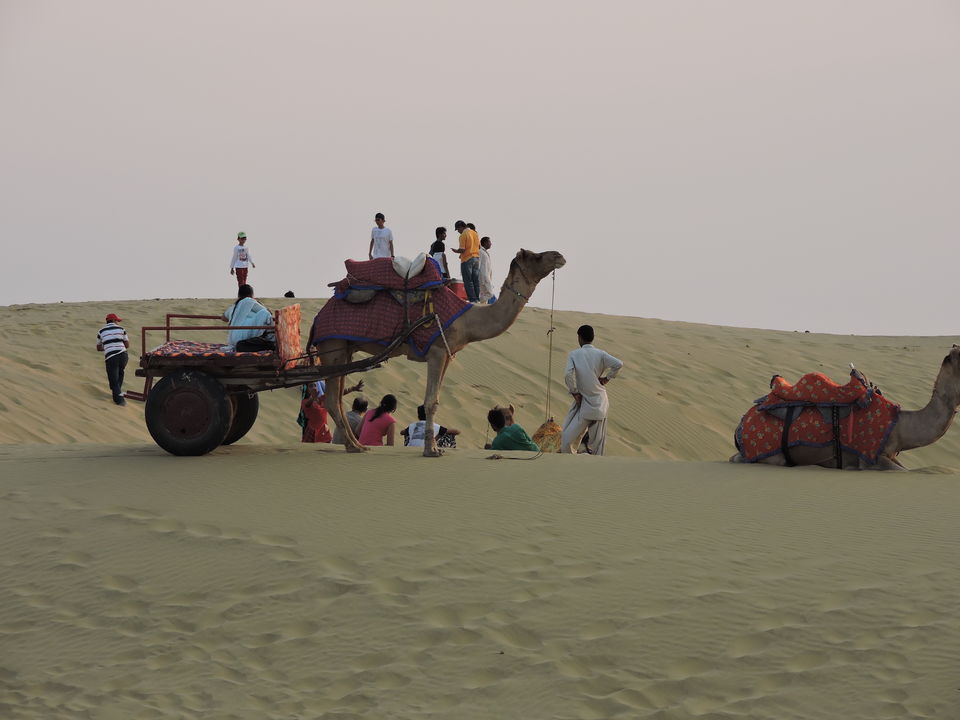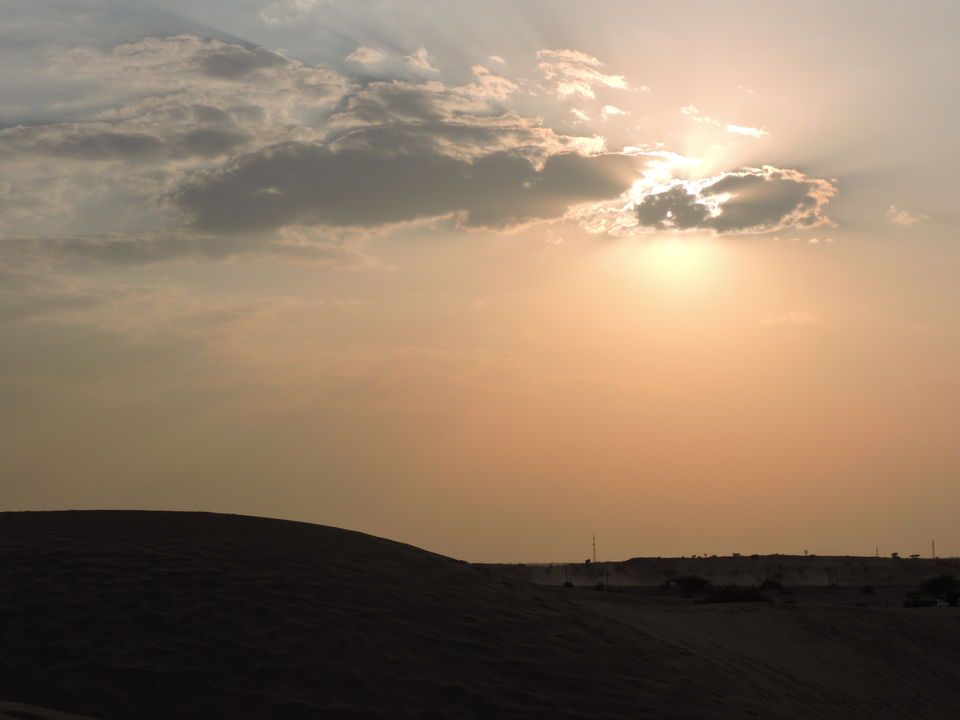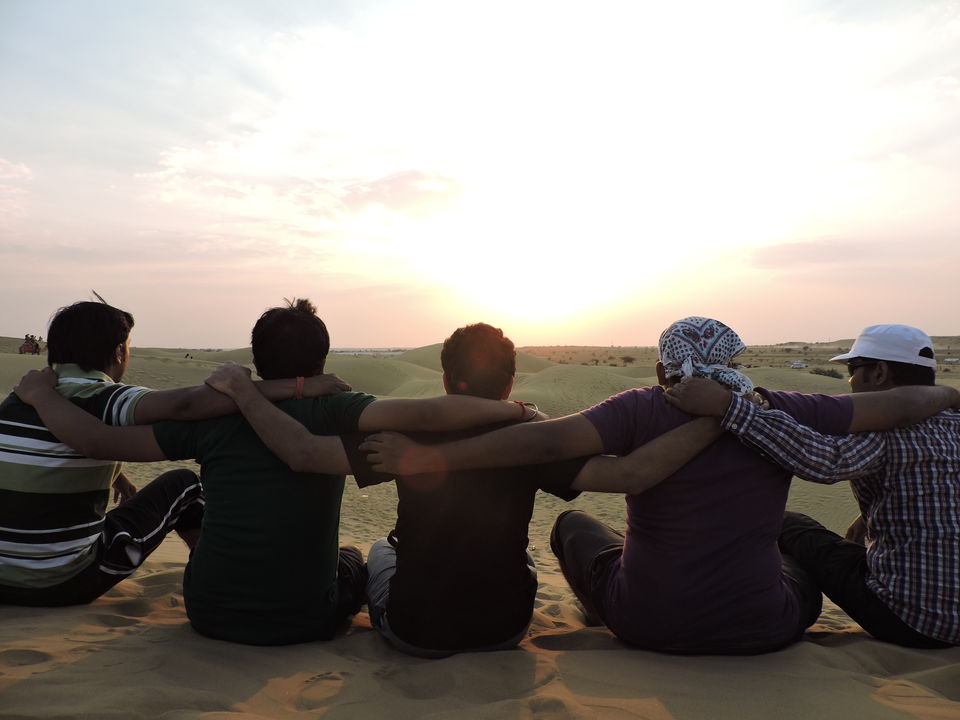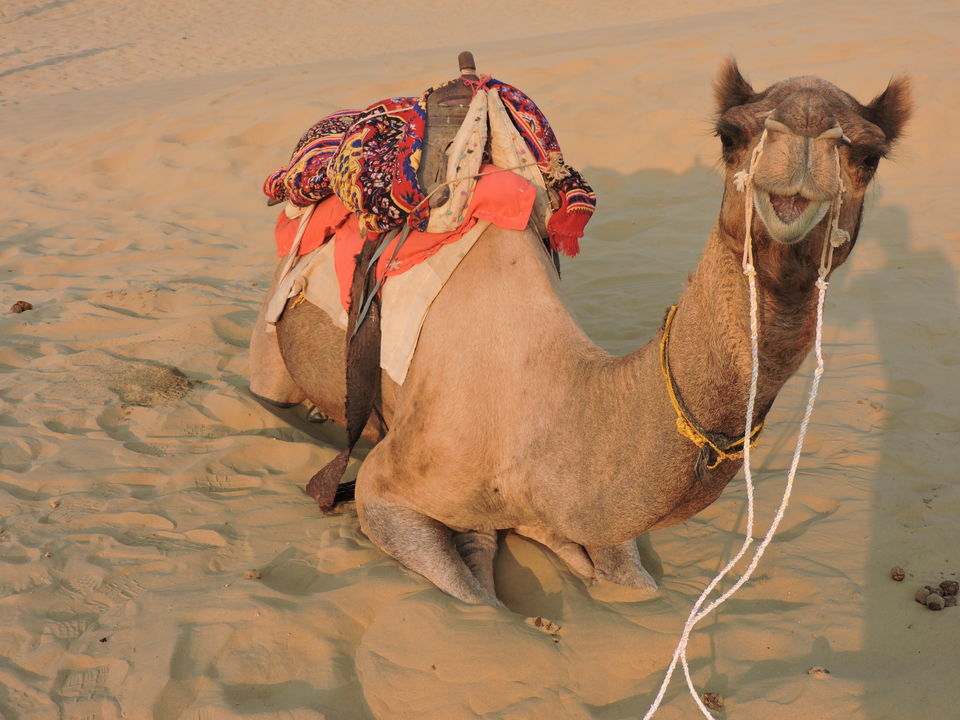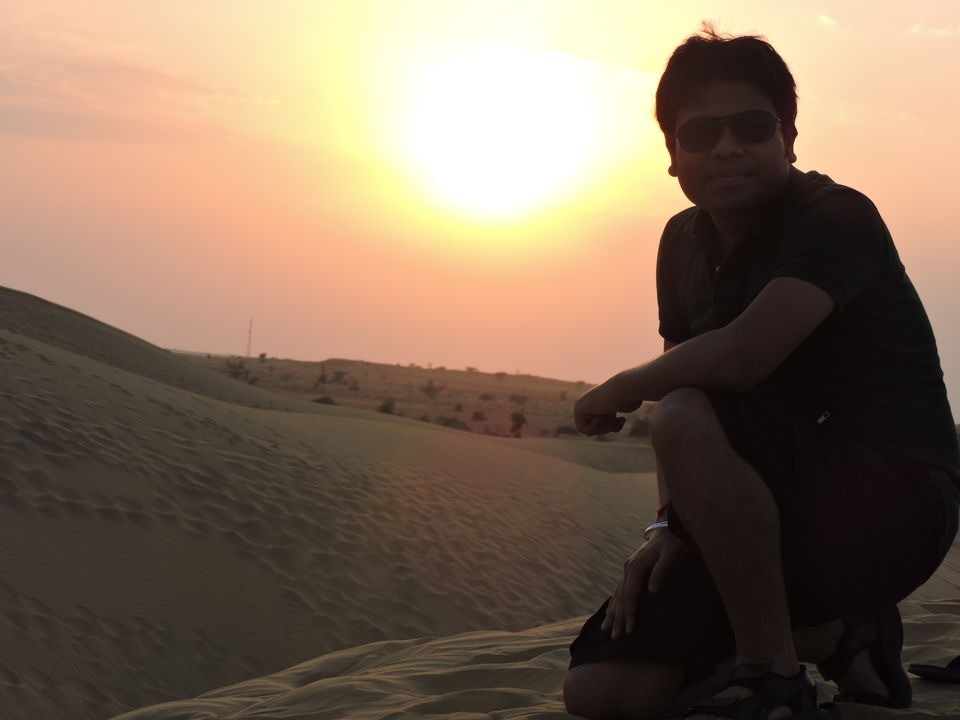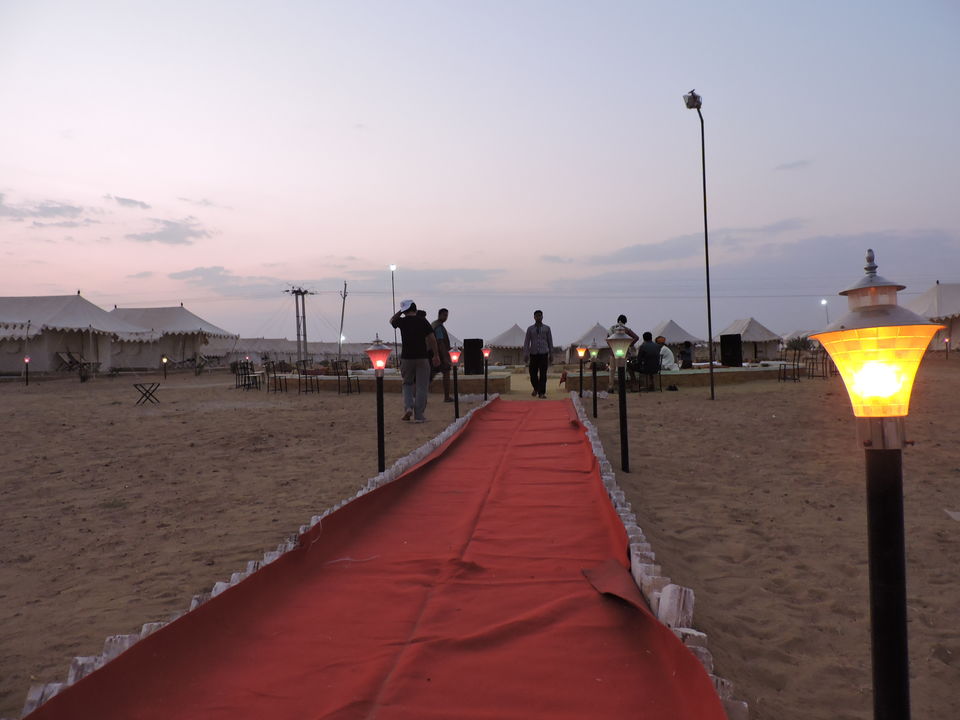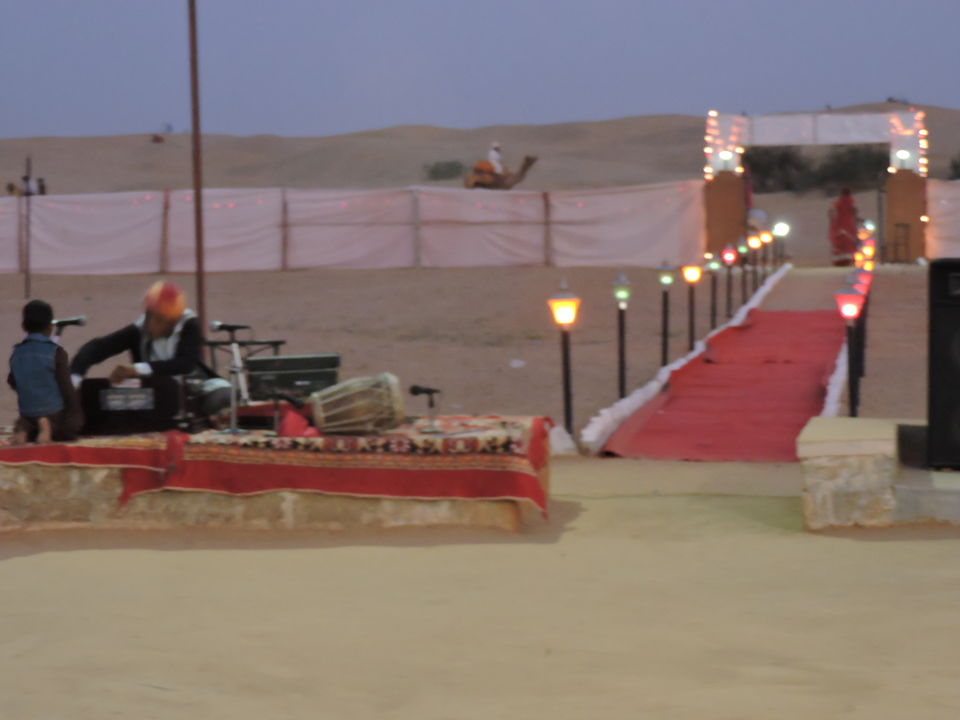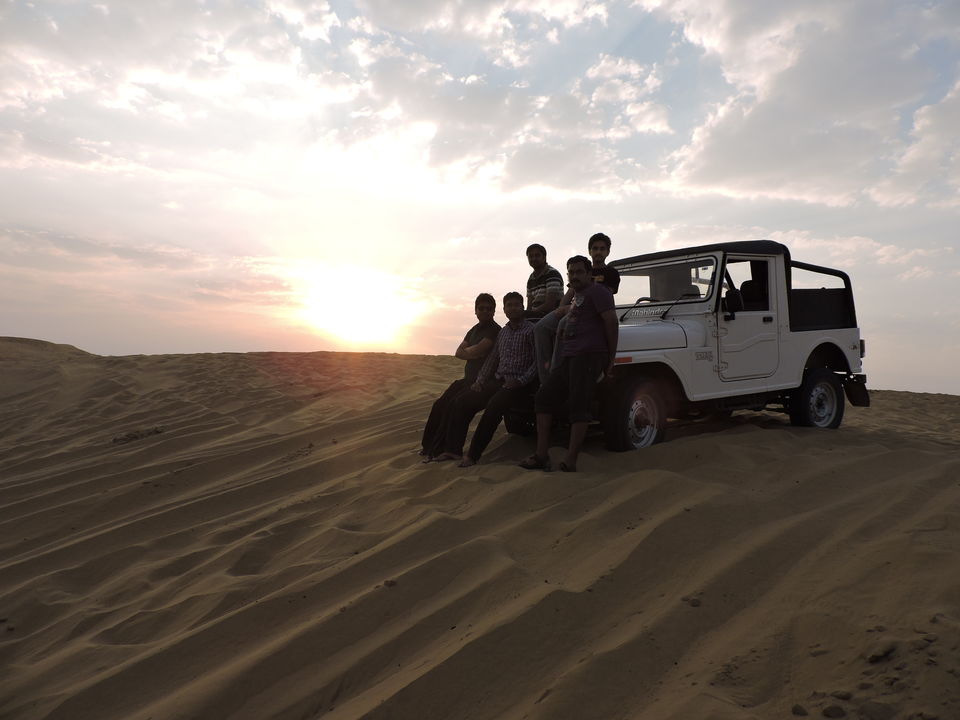 We, 6 friends, went for a 5 days and 4 nights trip to Rajasthan in Diwali. We started from Vadodara, Gujarat in a Toyota Innova keeping in mind the confort level required for a long journey upfront. We travelled around Jaisalmer, Jodhpur, Ajmer, Pushkar and Ranthambore National Park. But, in this blog, I will specifically write about beauty of Jaisalmer's desert.
If you truly wish to visualise an endless peaceful desert in India, don't miss out Jaisalmer. And honestly! it will be more fun if you visit Sam Sand-dunes in Jaisalmer. Sam sand dunes are situated at approximately 40 kms from Jaisalmer city. Trust me! You will regret if you don't have a night stay out there. There are several private camps situated at that place, other than "Sam Dhani", which is a Government authorized campsite. We booked a camp namely "Camp Paradise" a month before through online booking facility. We had camel safari, traditional Rajasthani food and folk dance n music, night stay in luxury tents in our package. Plus, we had an awesome jeep safari early morning in the cold sands of Sam Sand Dunes. 
Do not stop here. Those who are bollywood movie lovers, they can go for Tanot Mata temple (shown in movie Border). We didn't went though, due to time constraint. 
Night life is awesome out there as all the camps will have music and dance and all sorts of stuffs to entertain you till midnight.
Have a joyous stay at the tent.
Have lots of photos on the sand with the camel.
Have a tea with camel's milk.
Shake your leg on Rajasthani folk songs.
A take home suggestion: Pre-booking of camps is advised if you are planning to stay overnight.