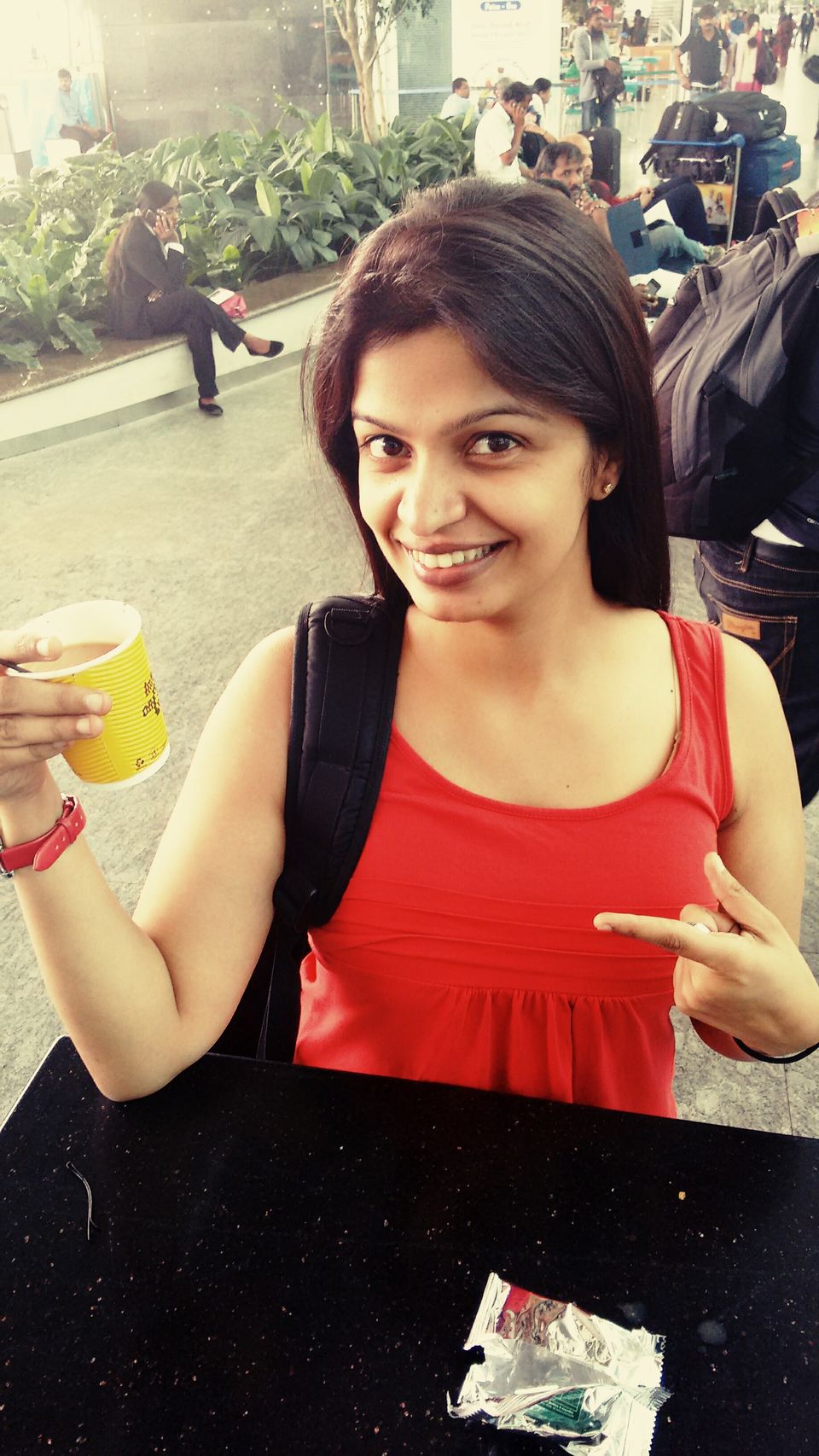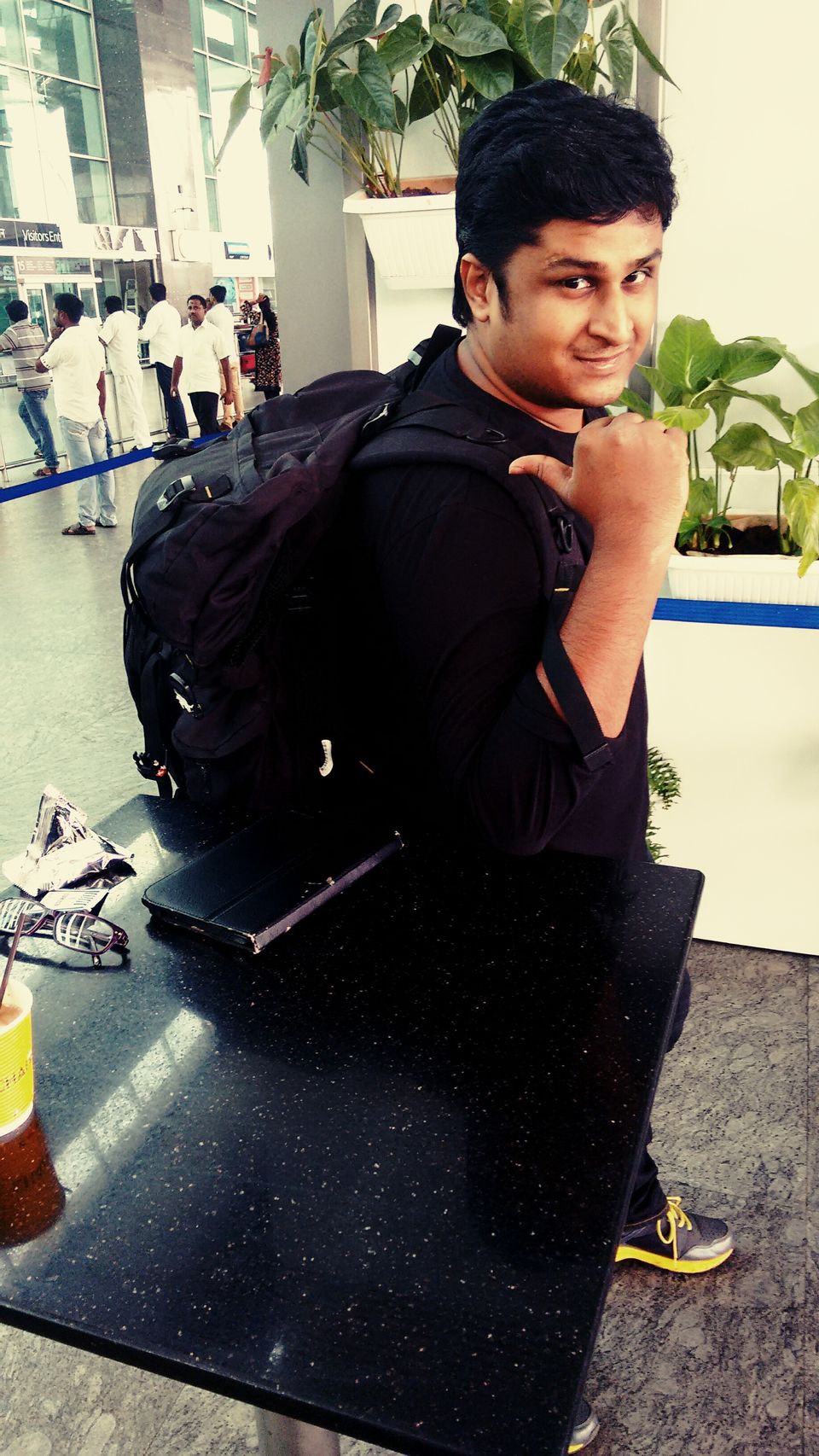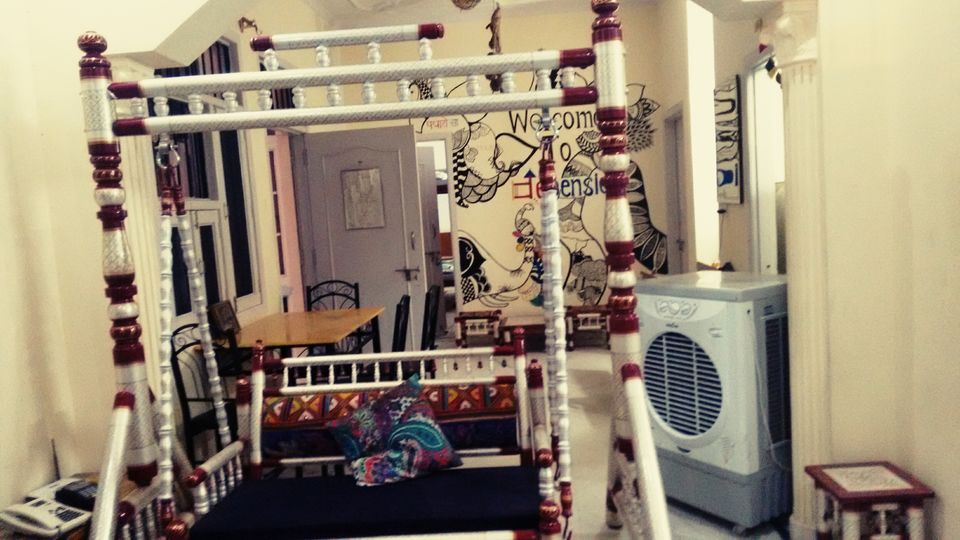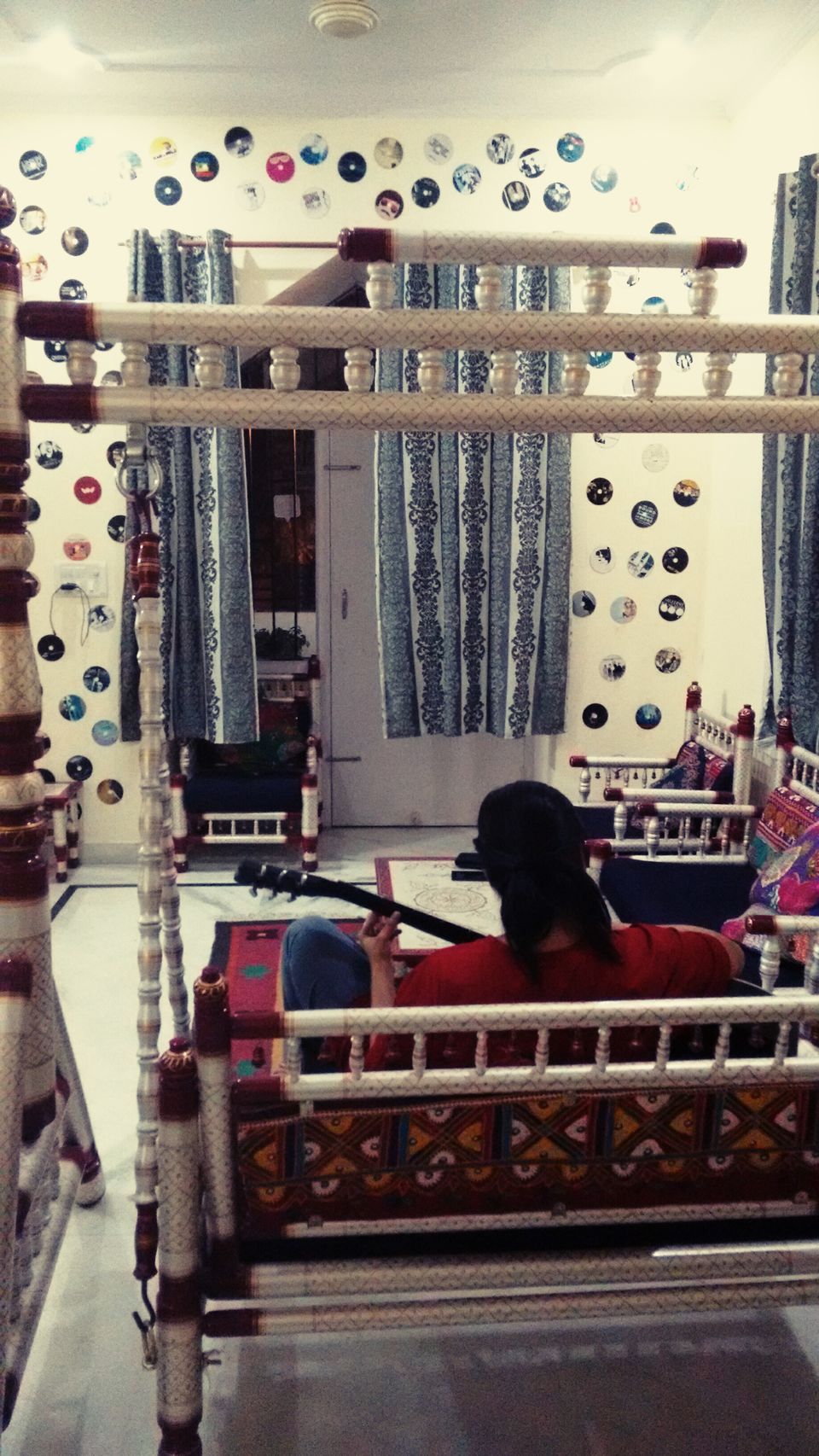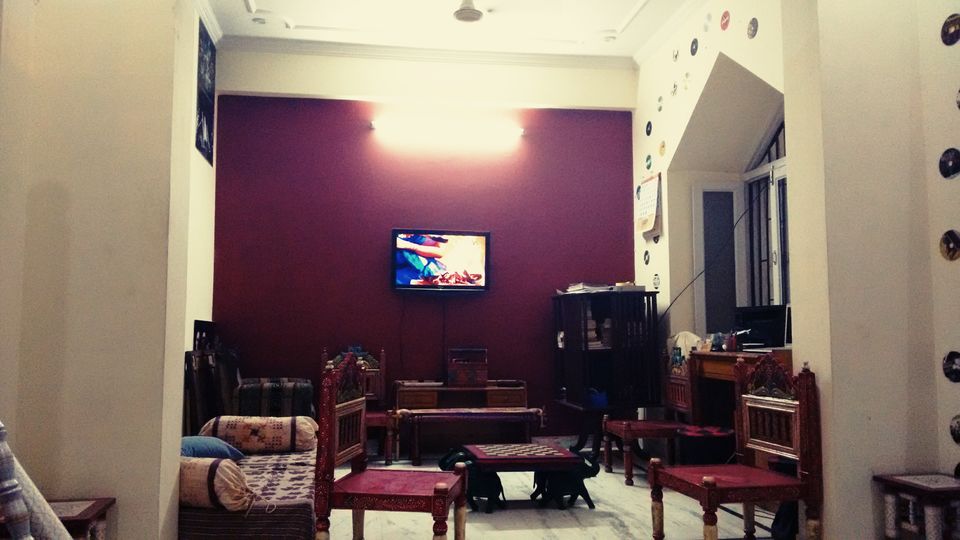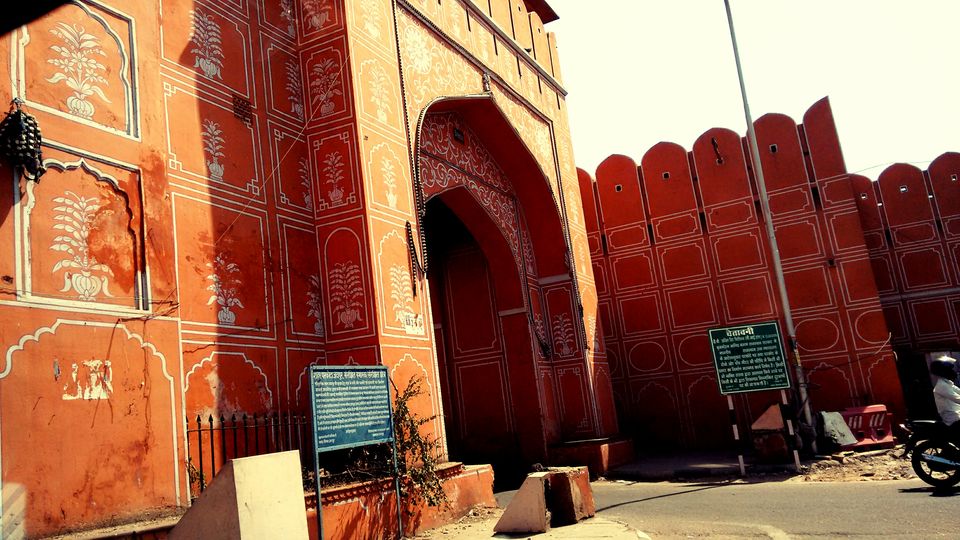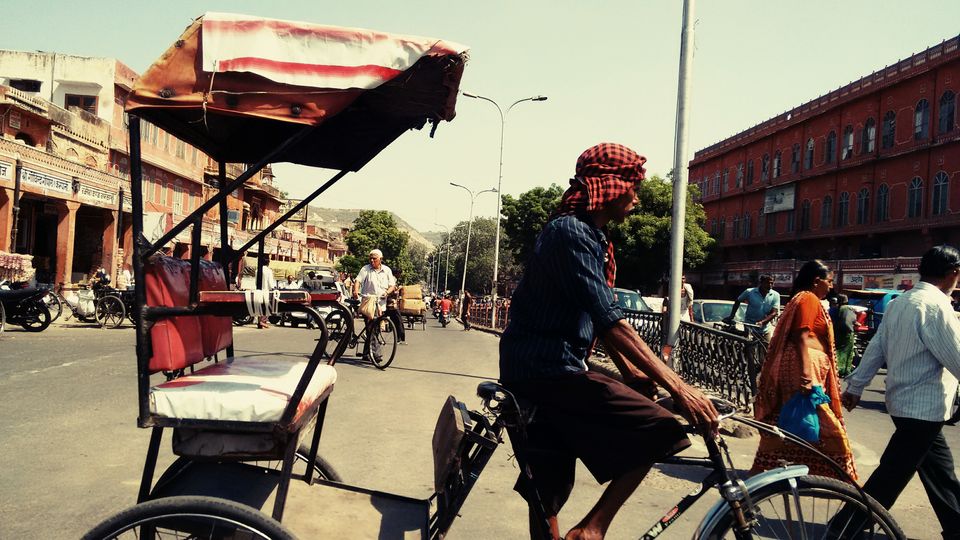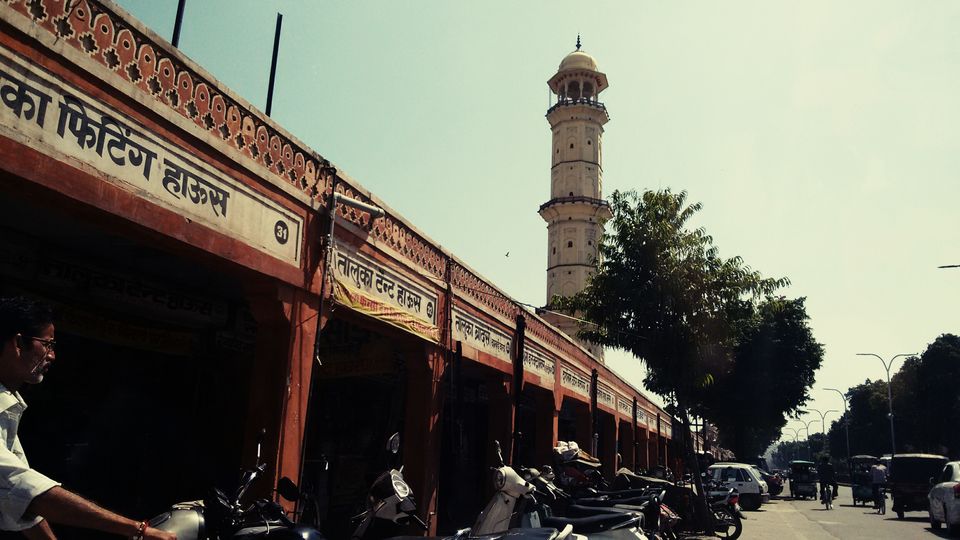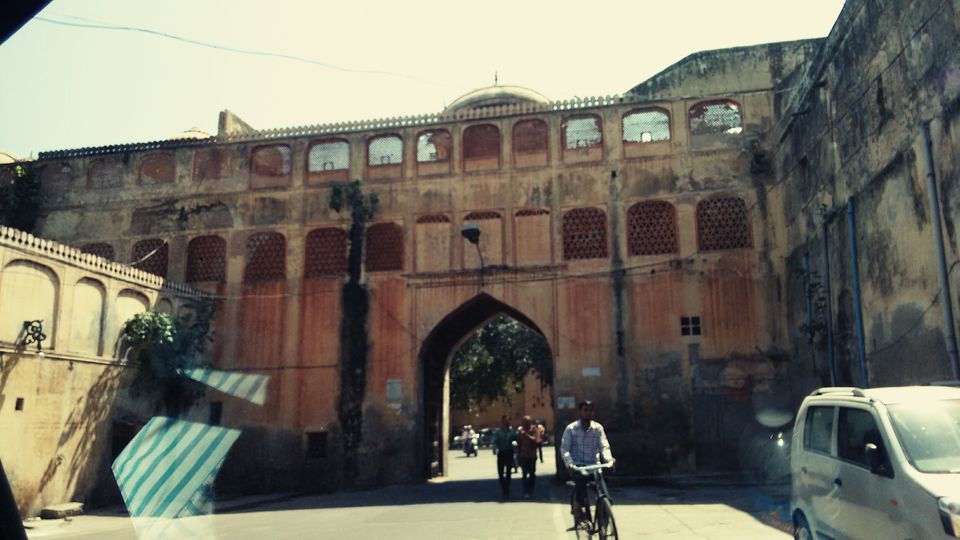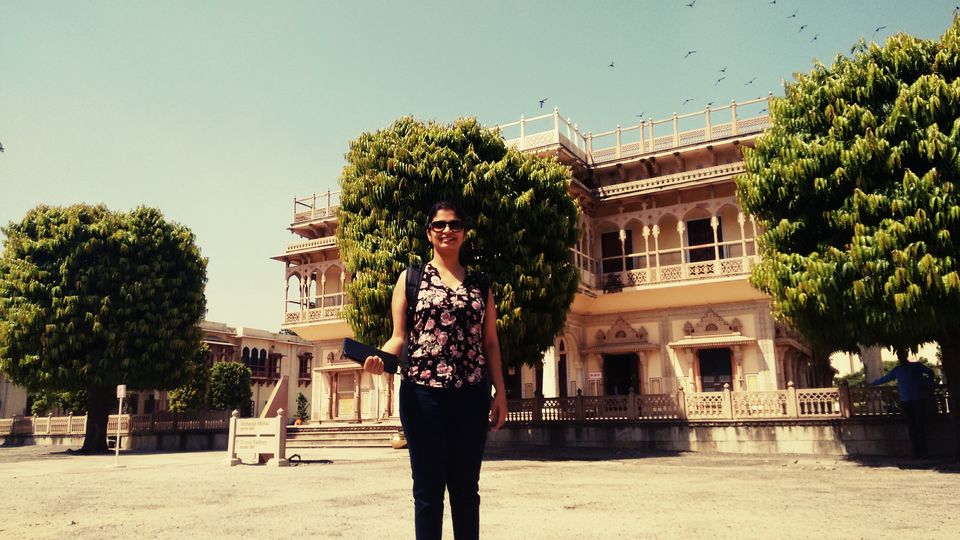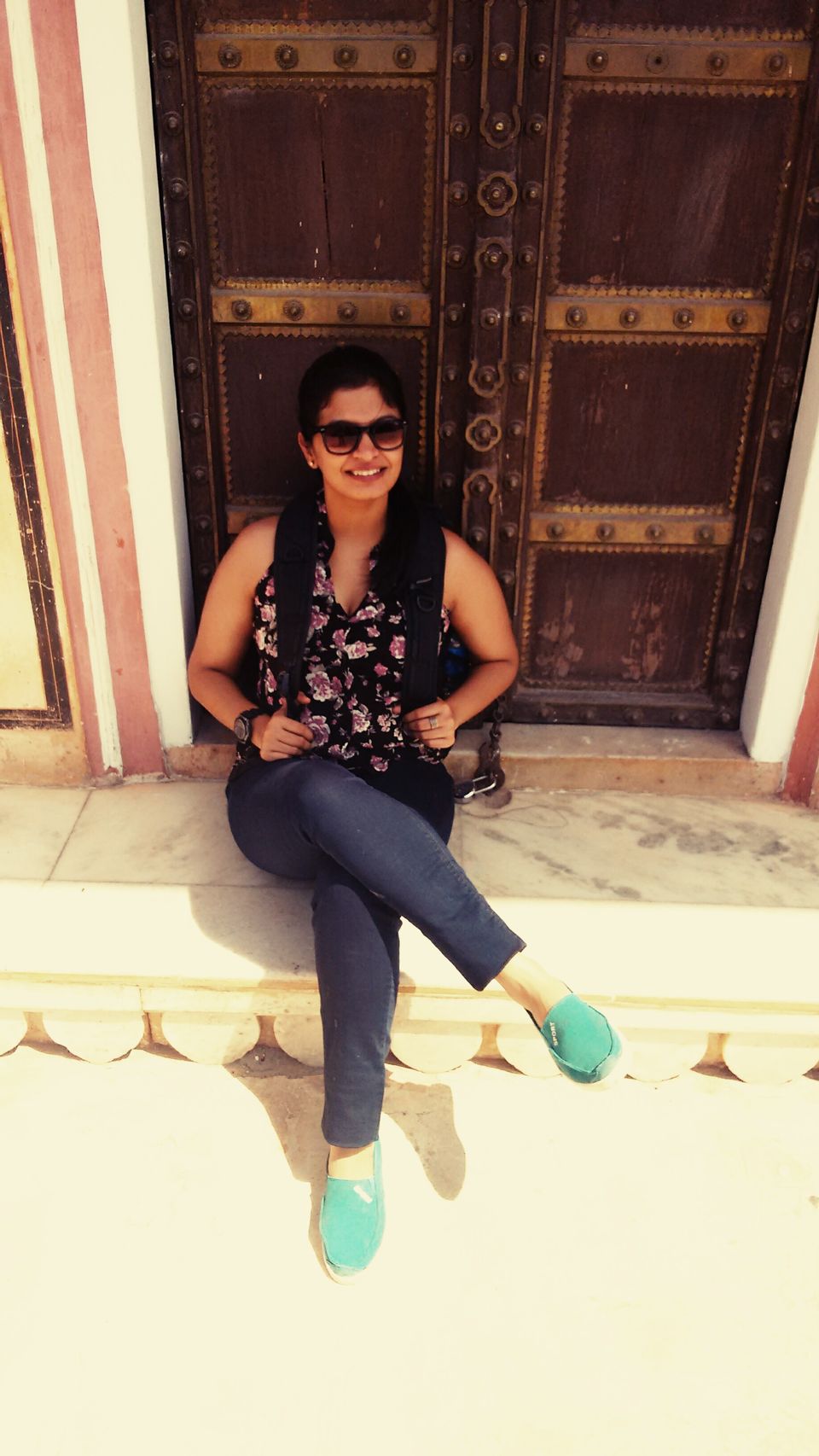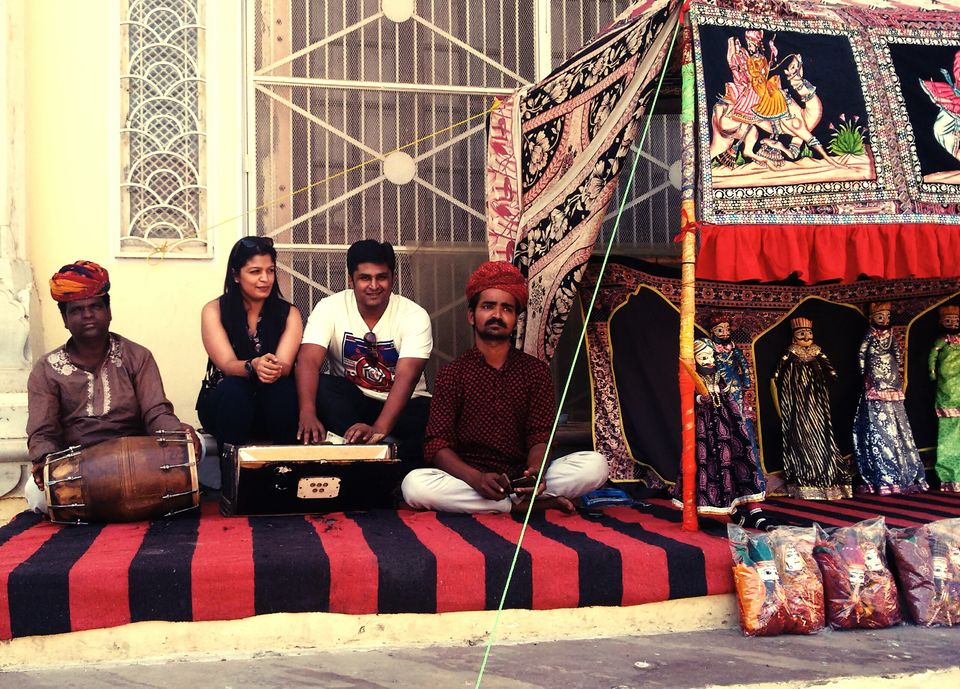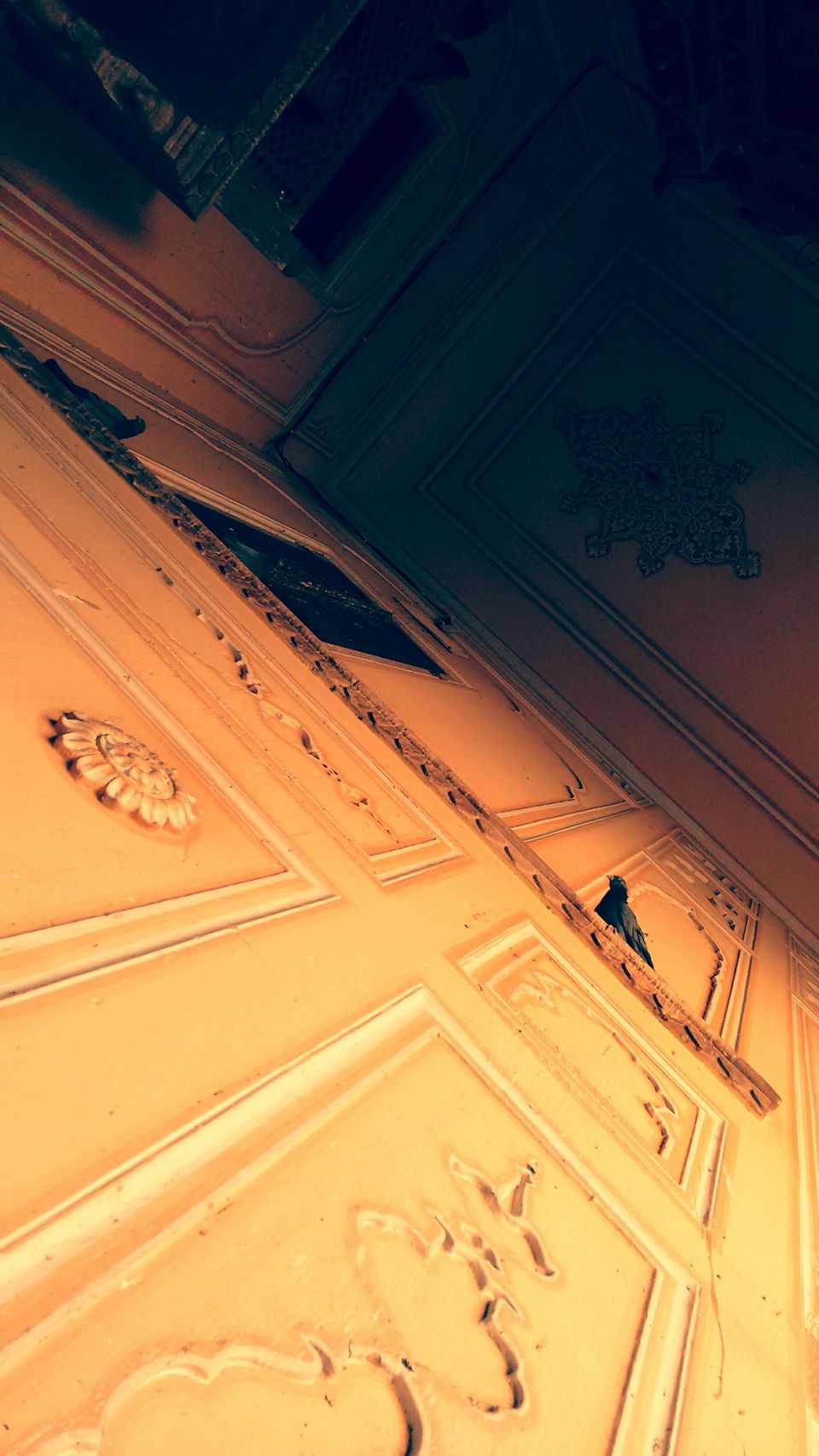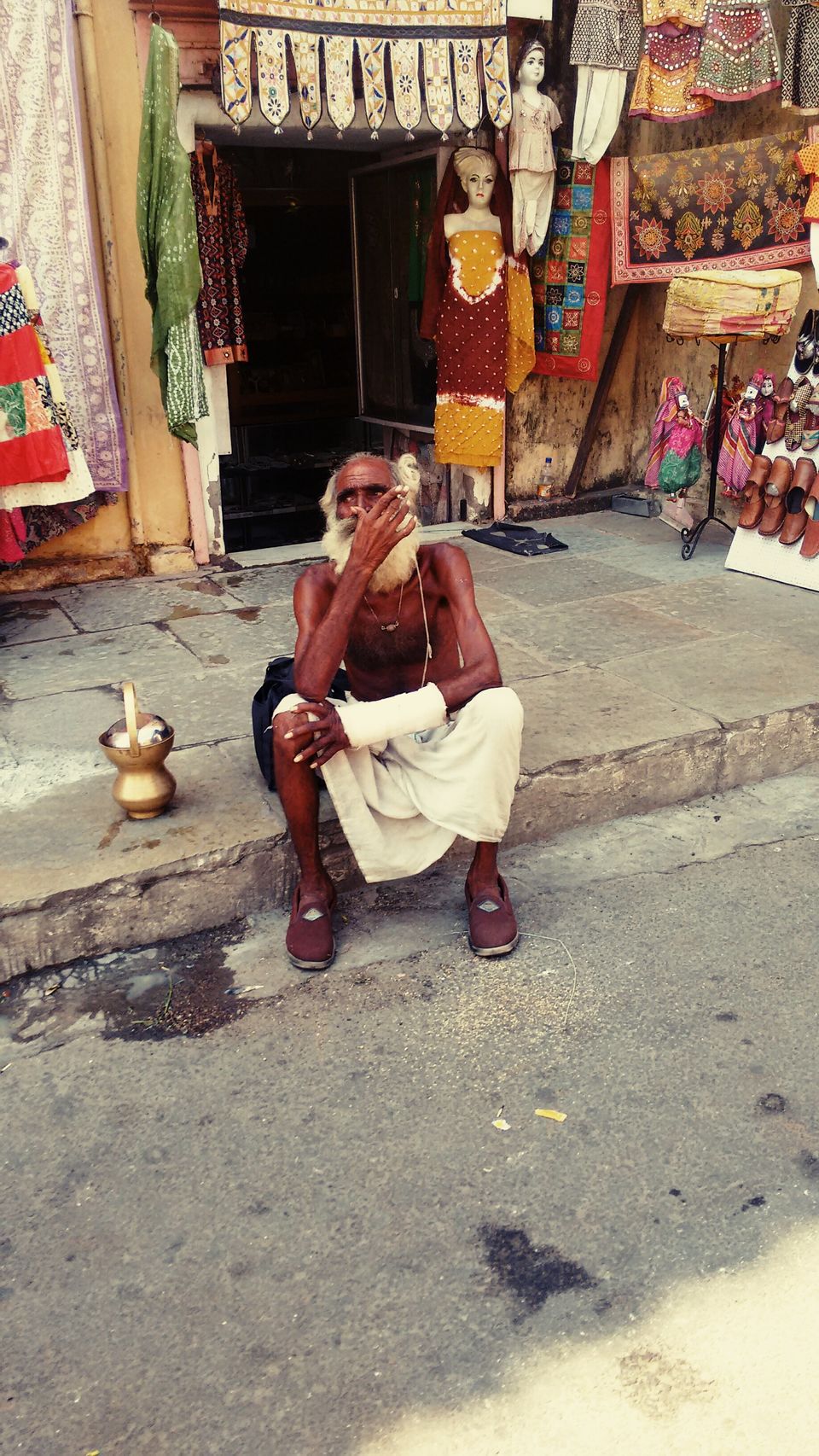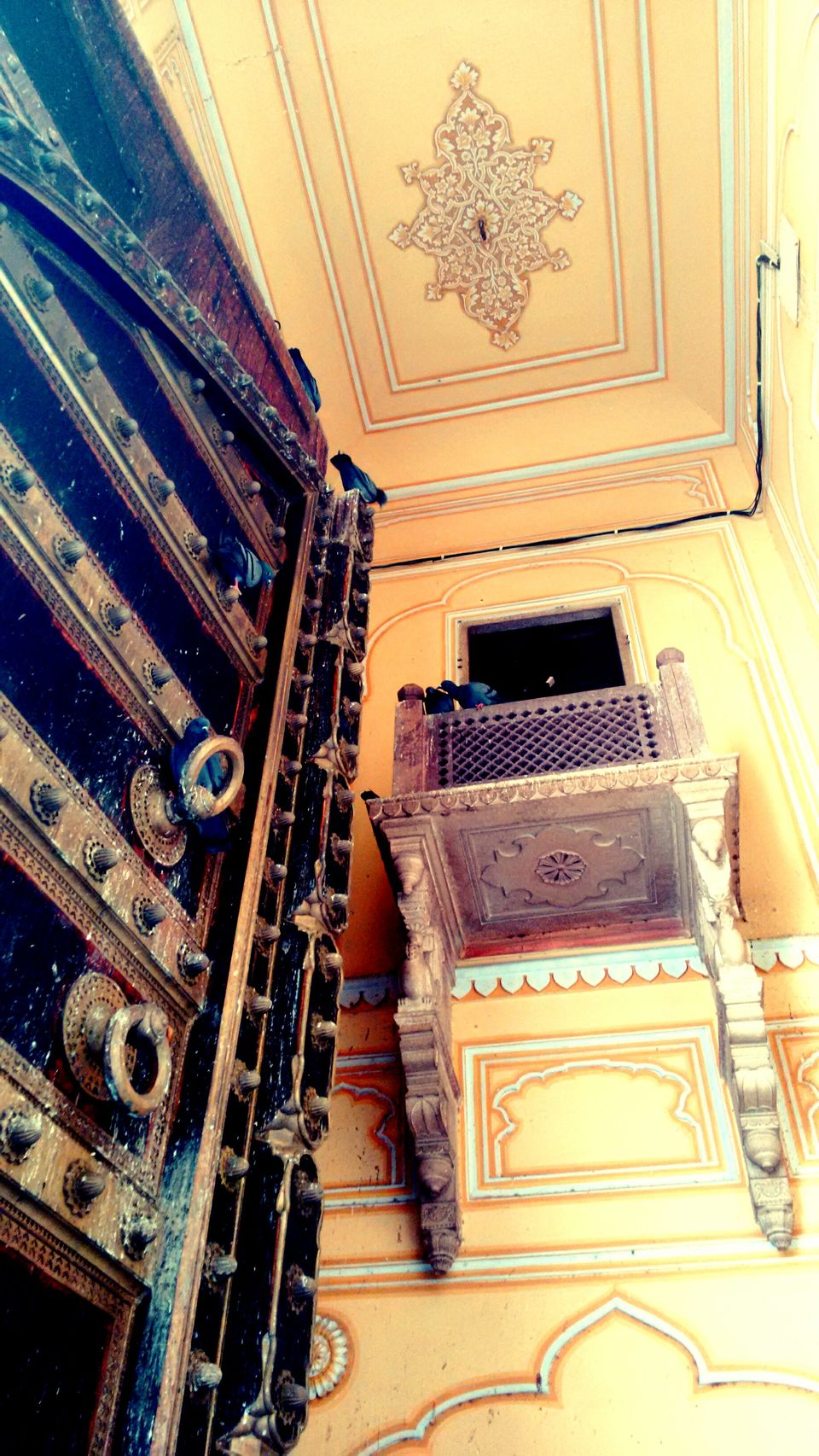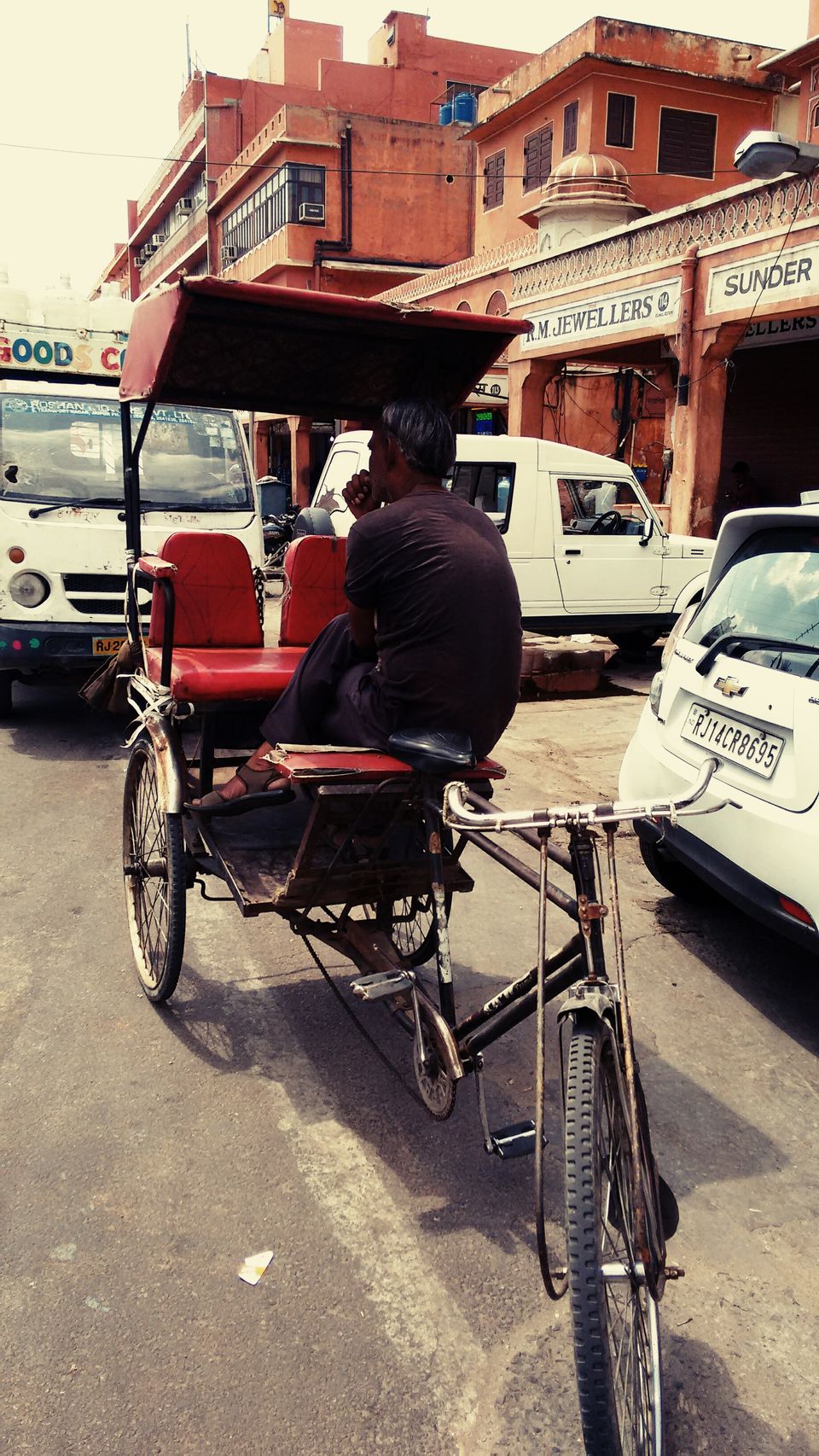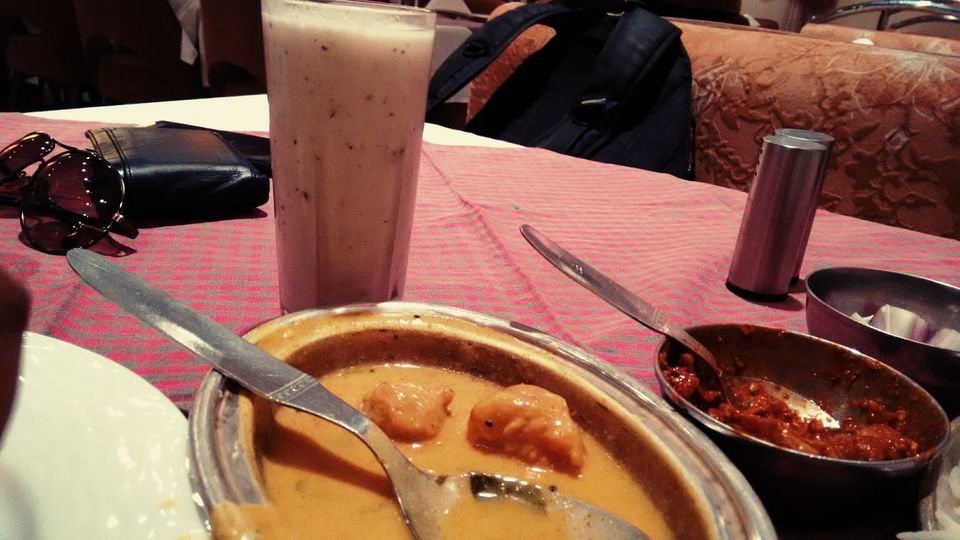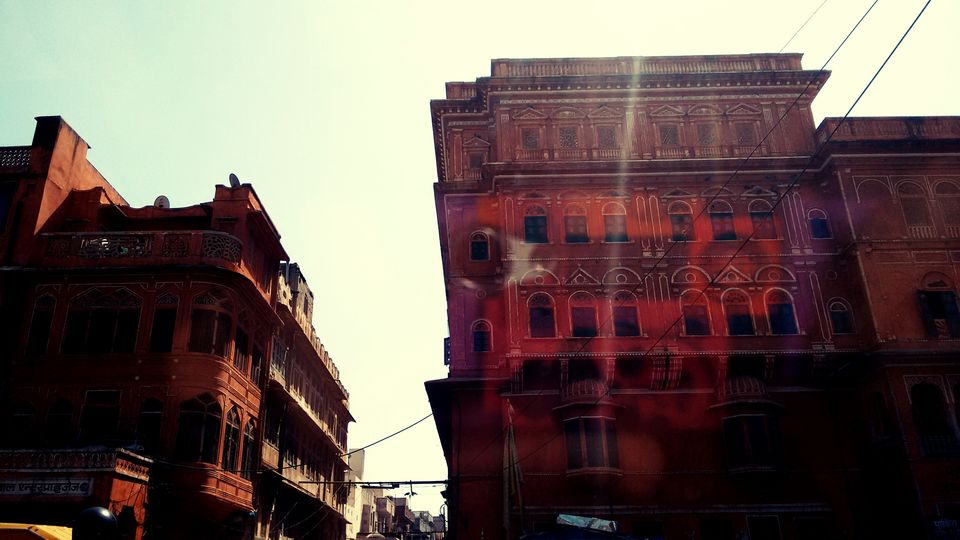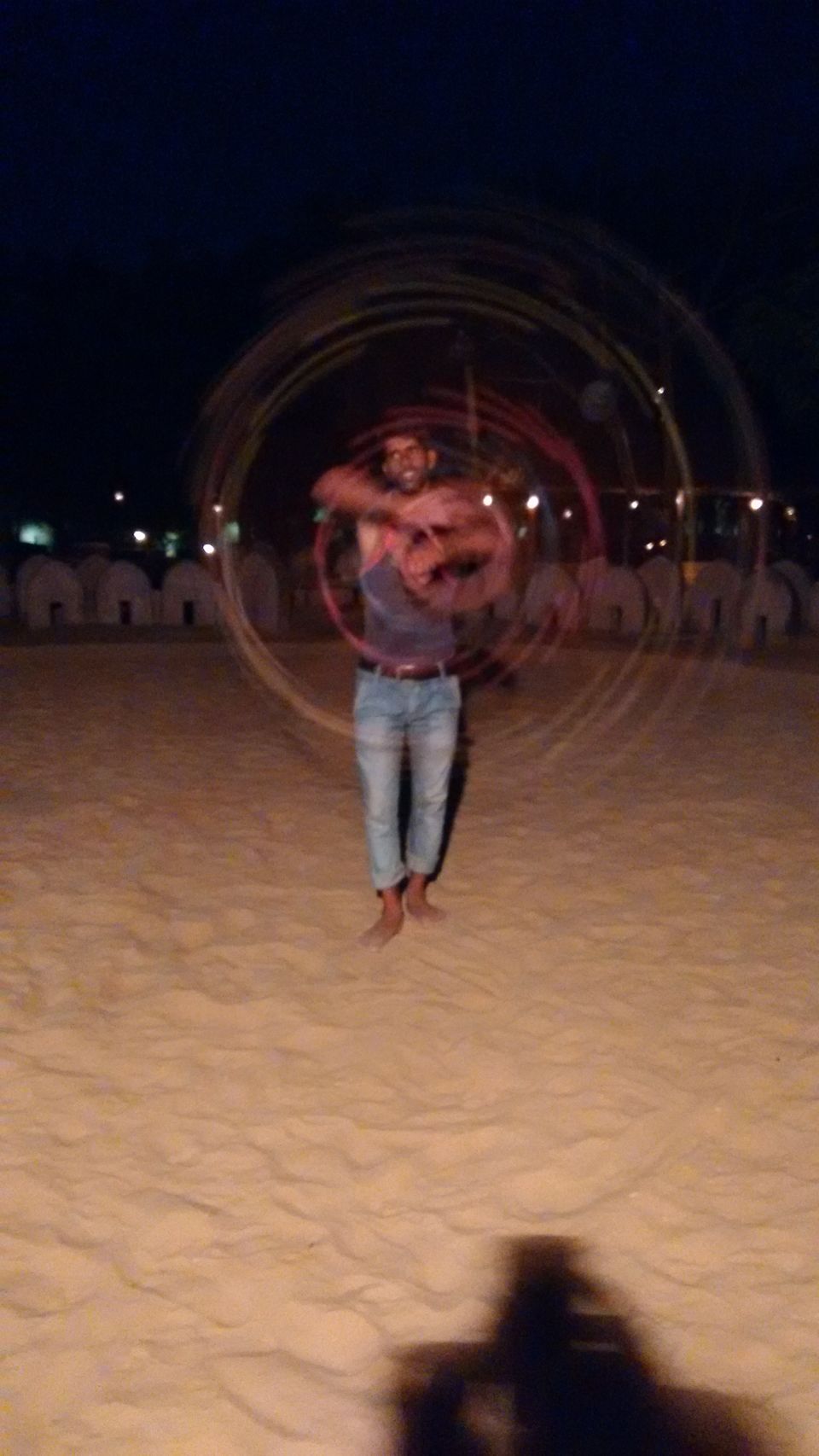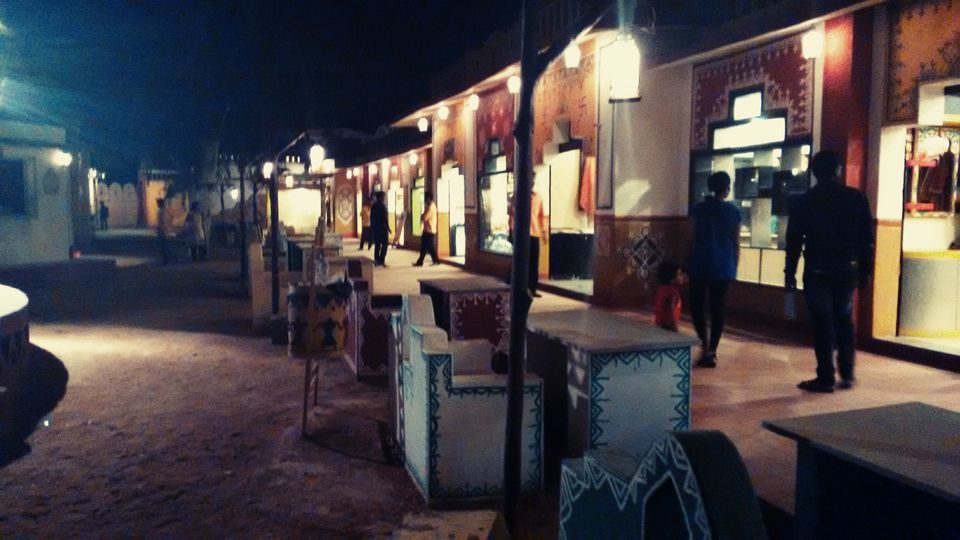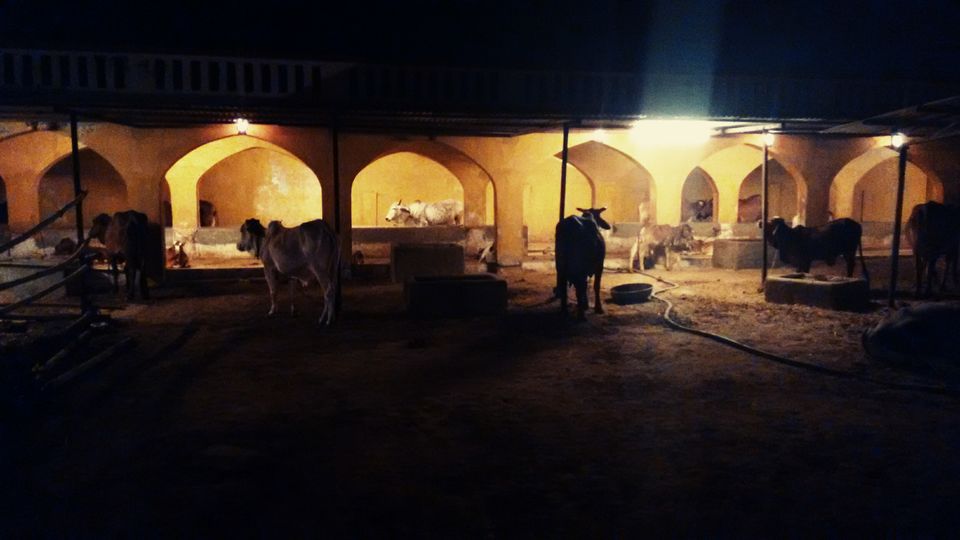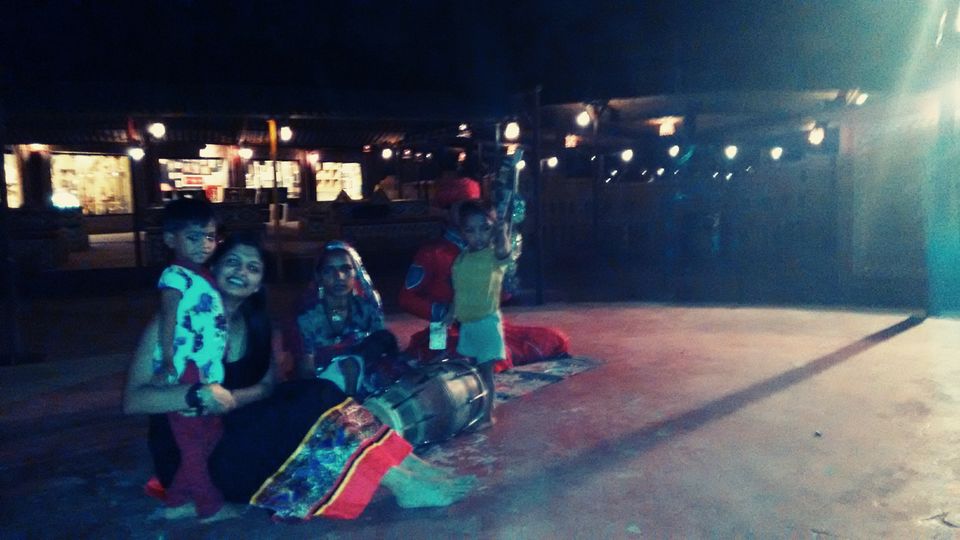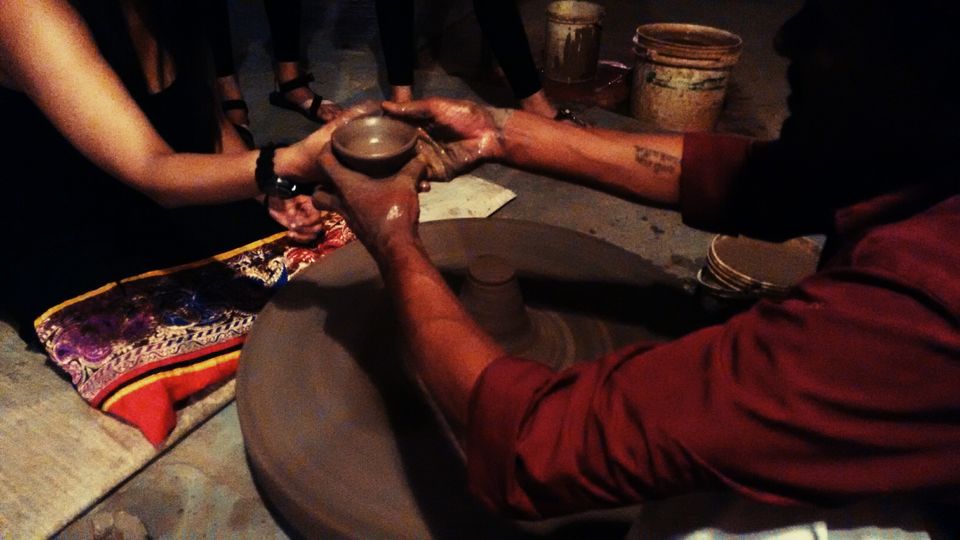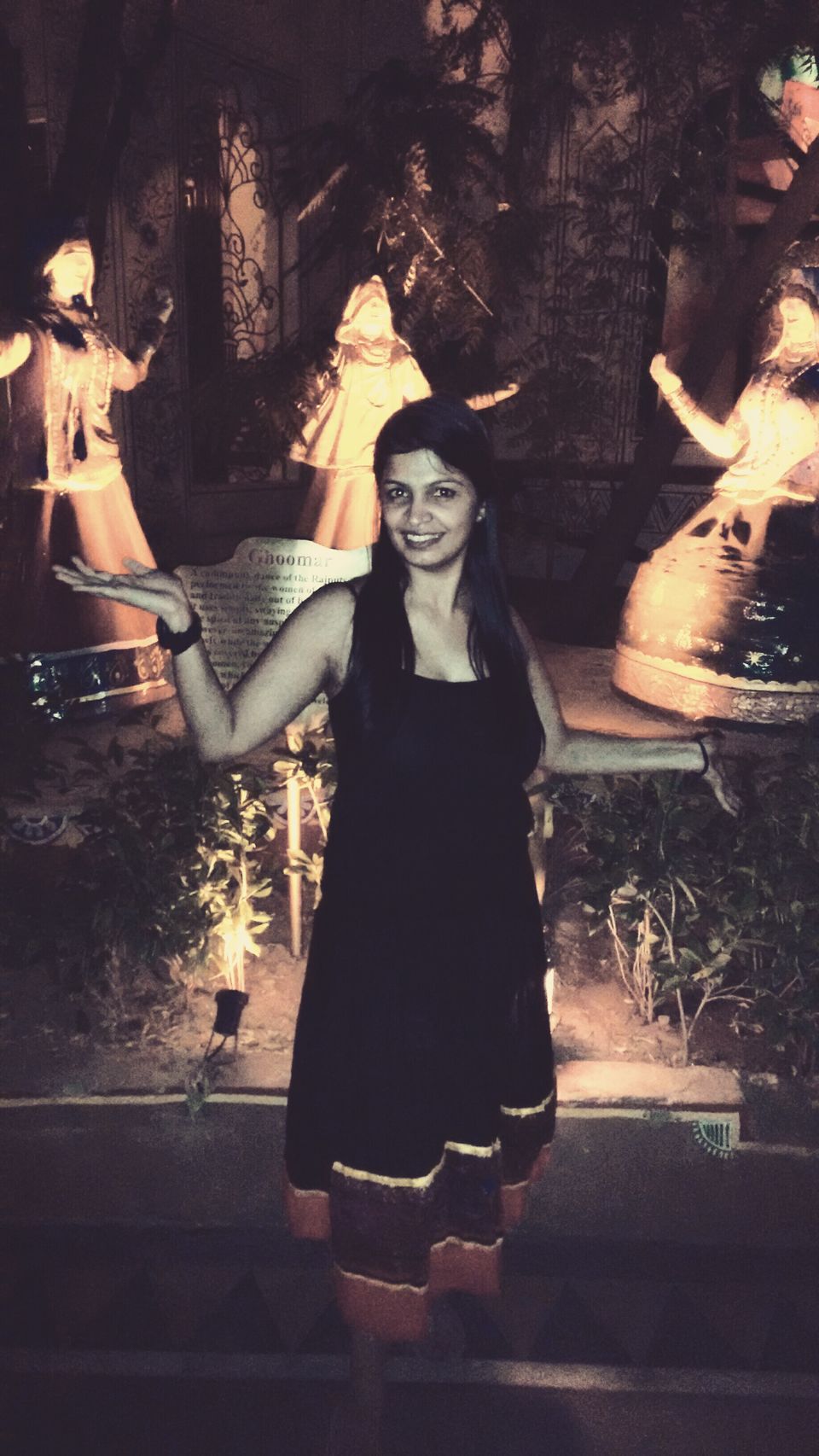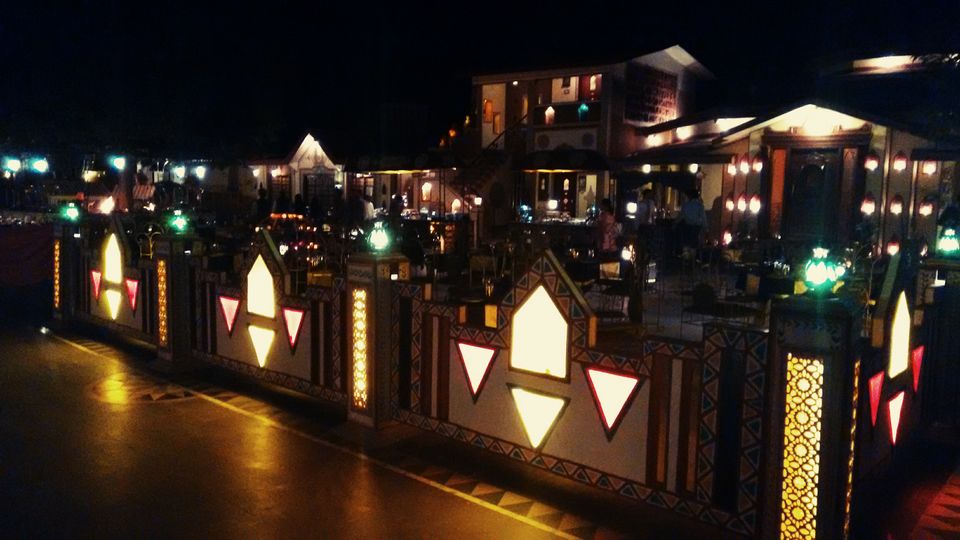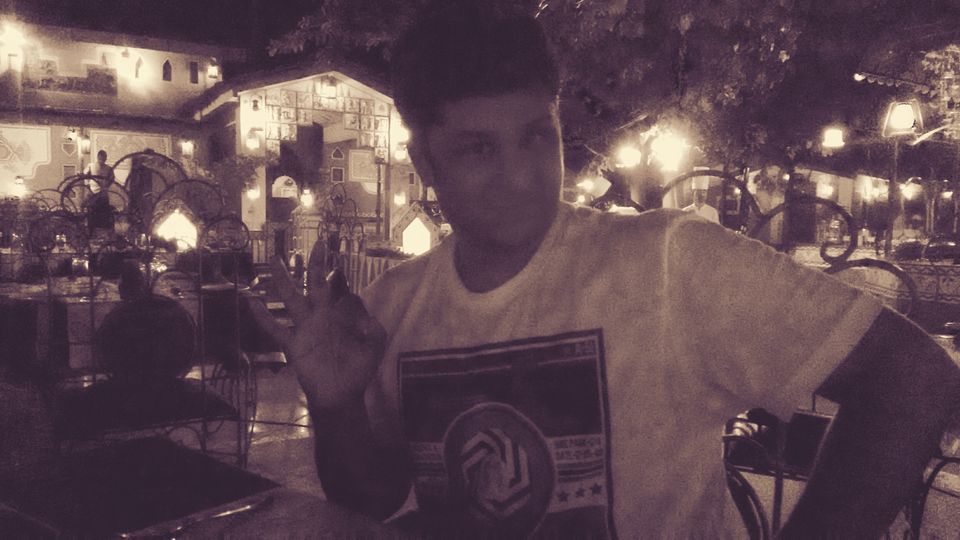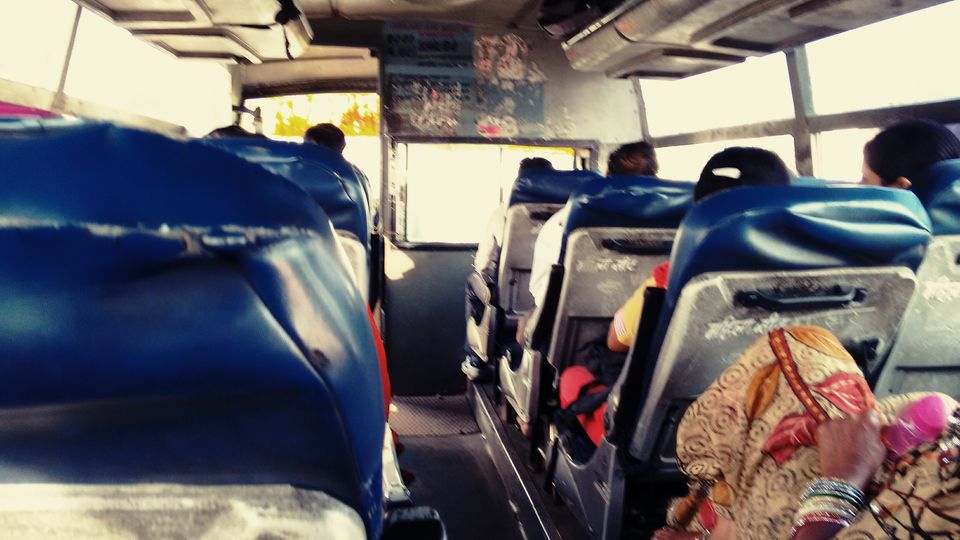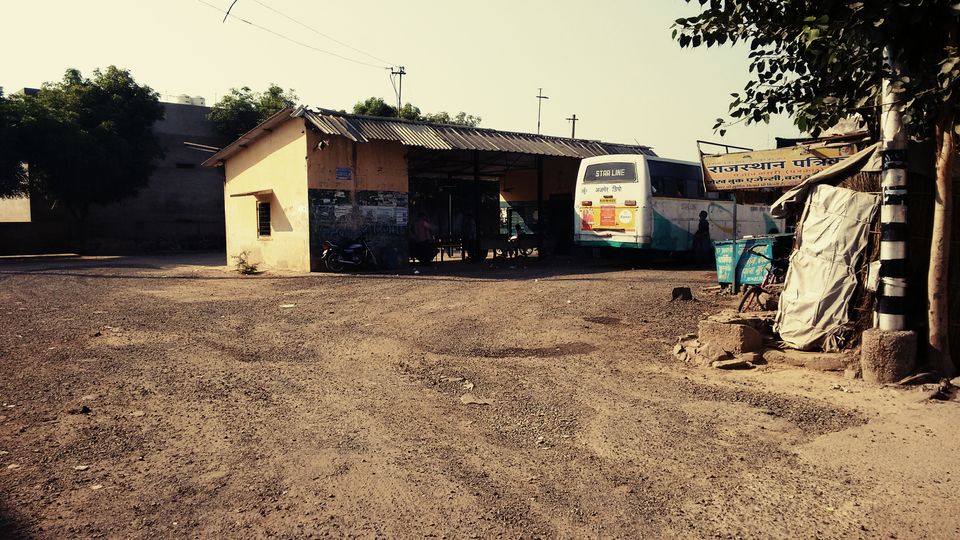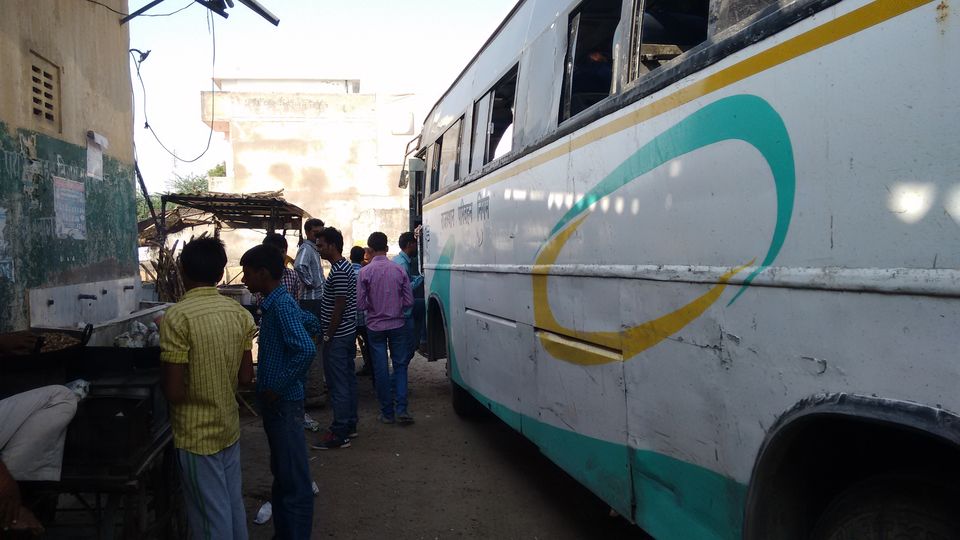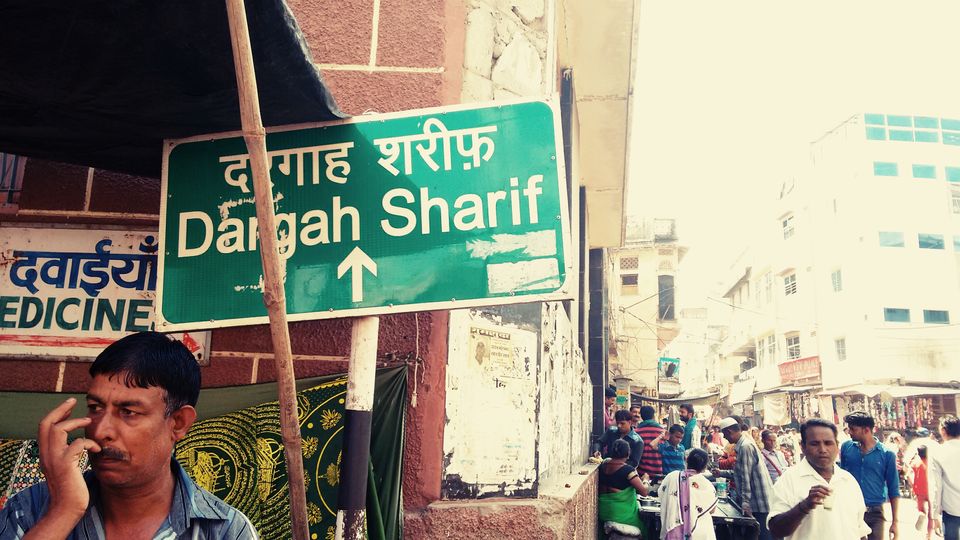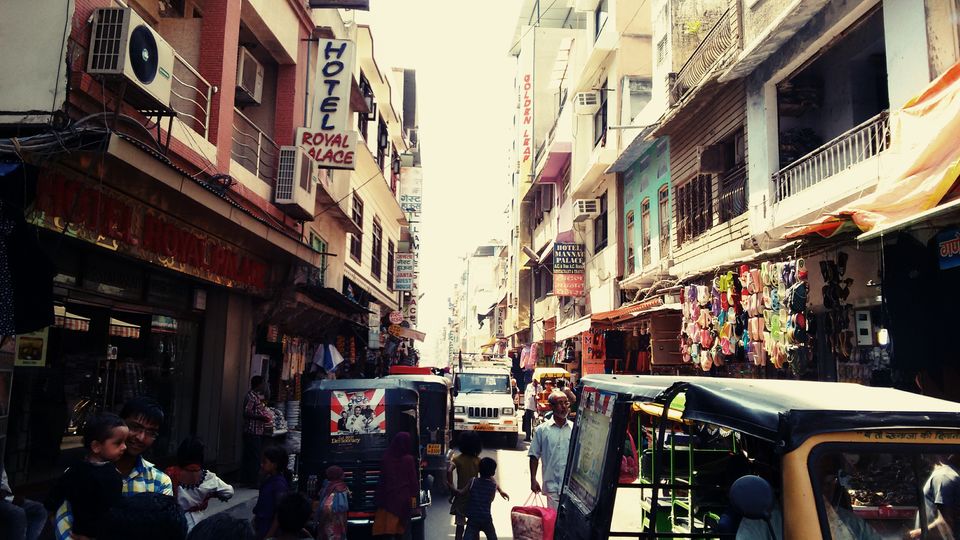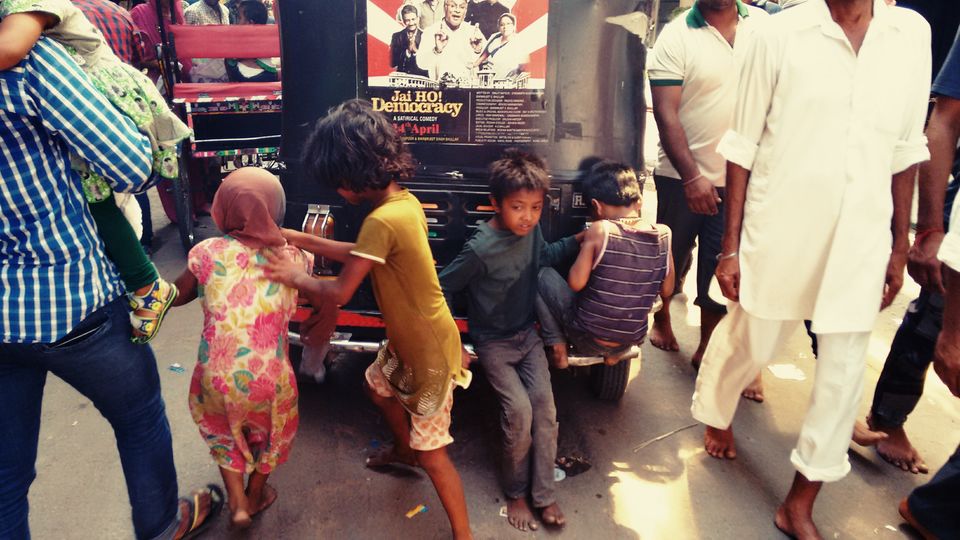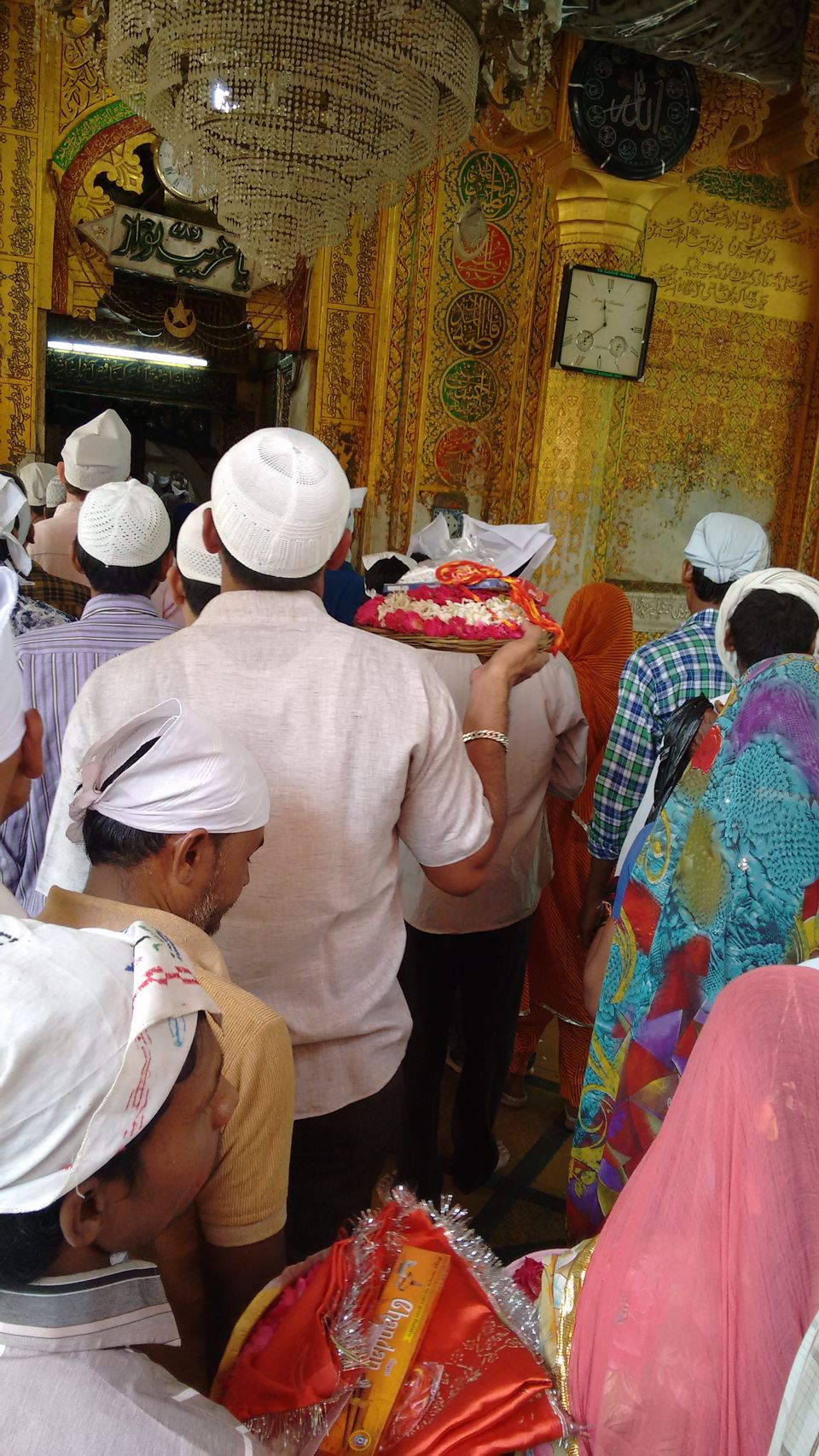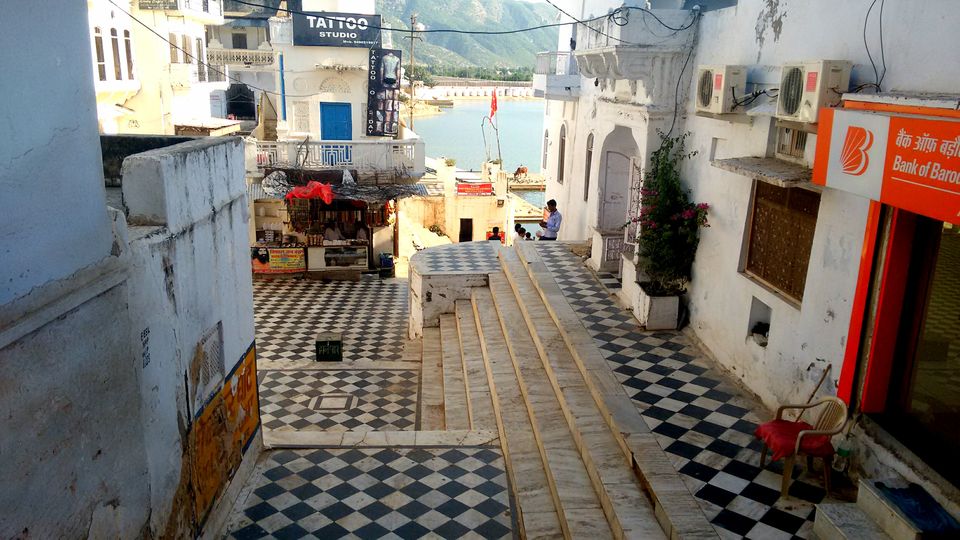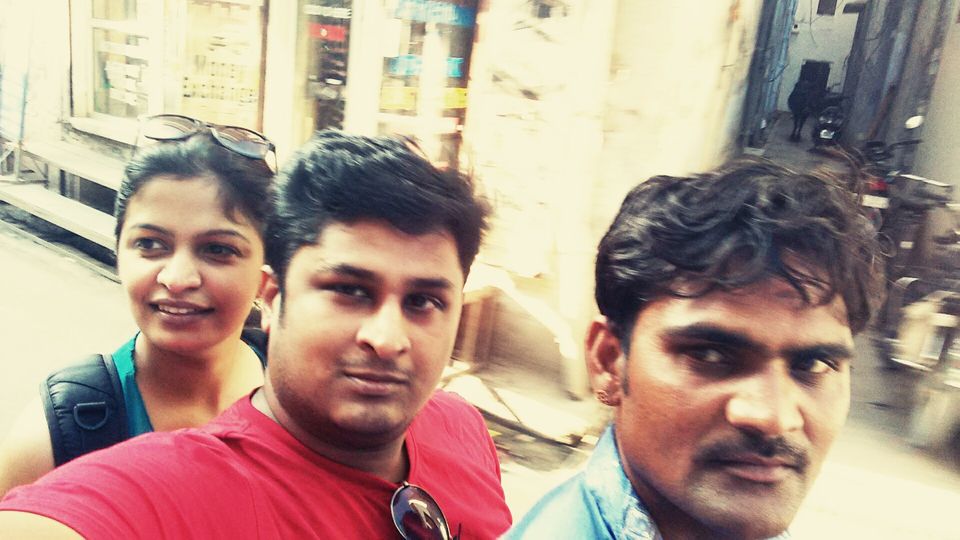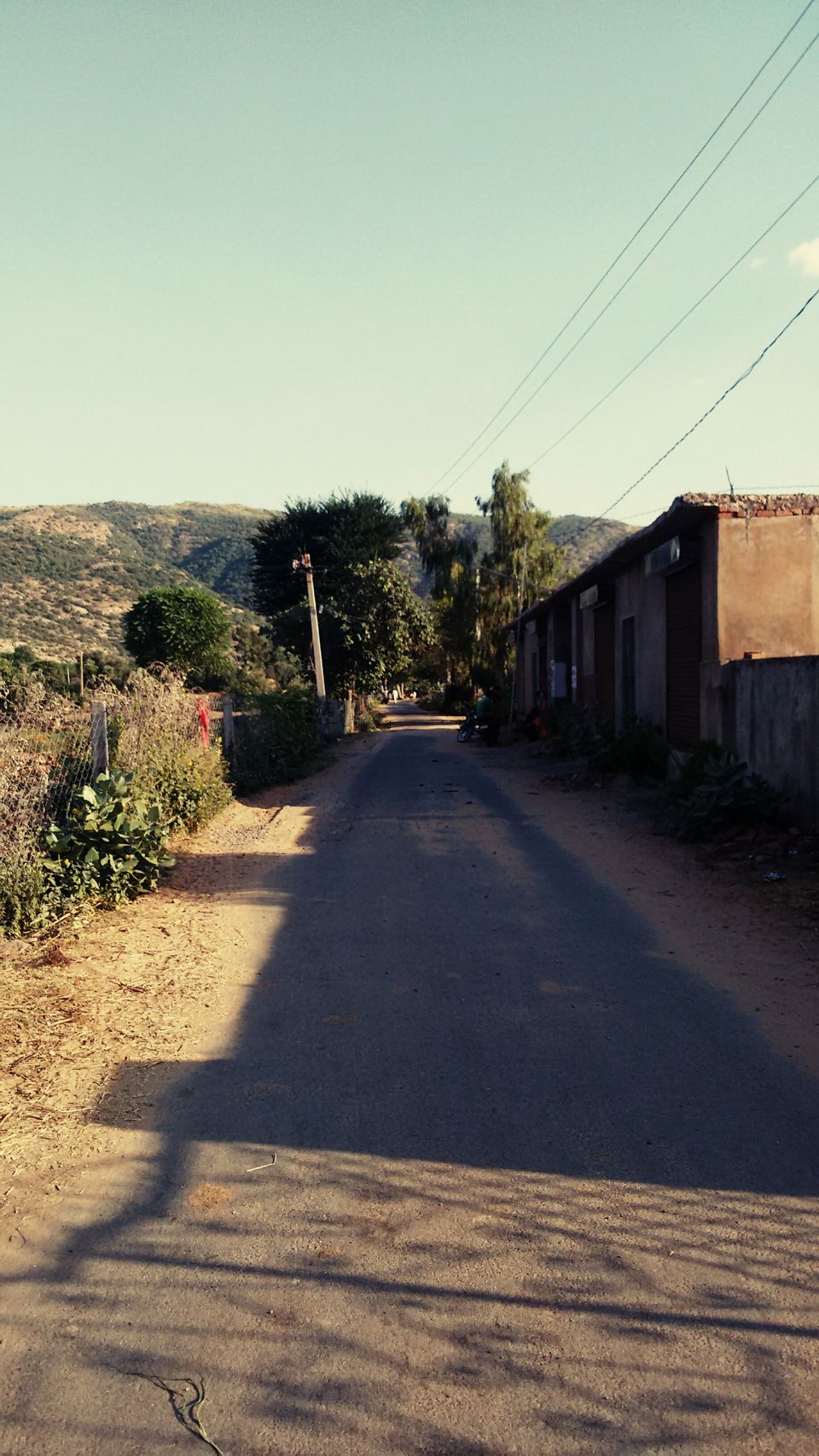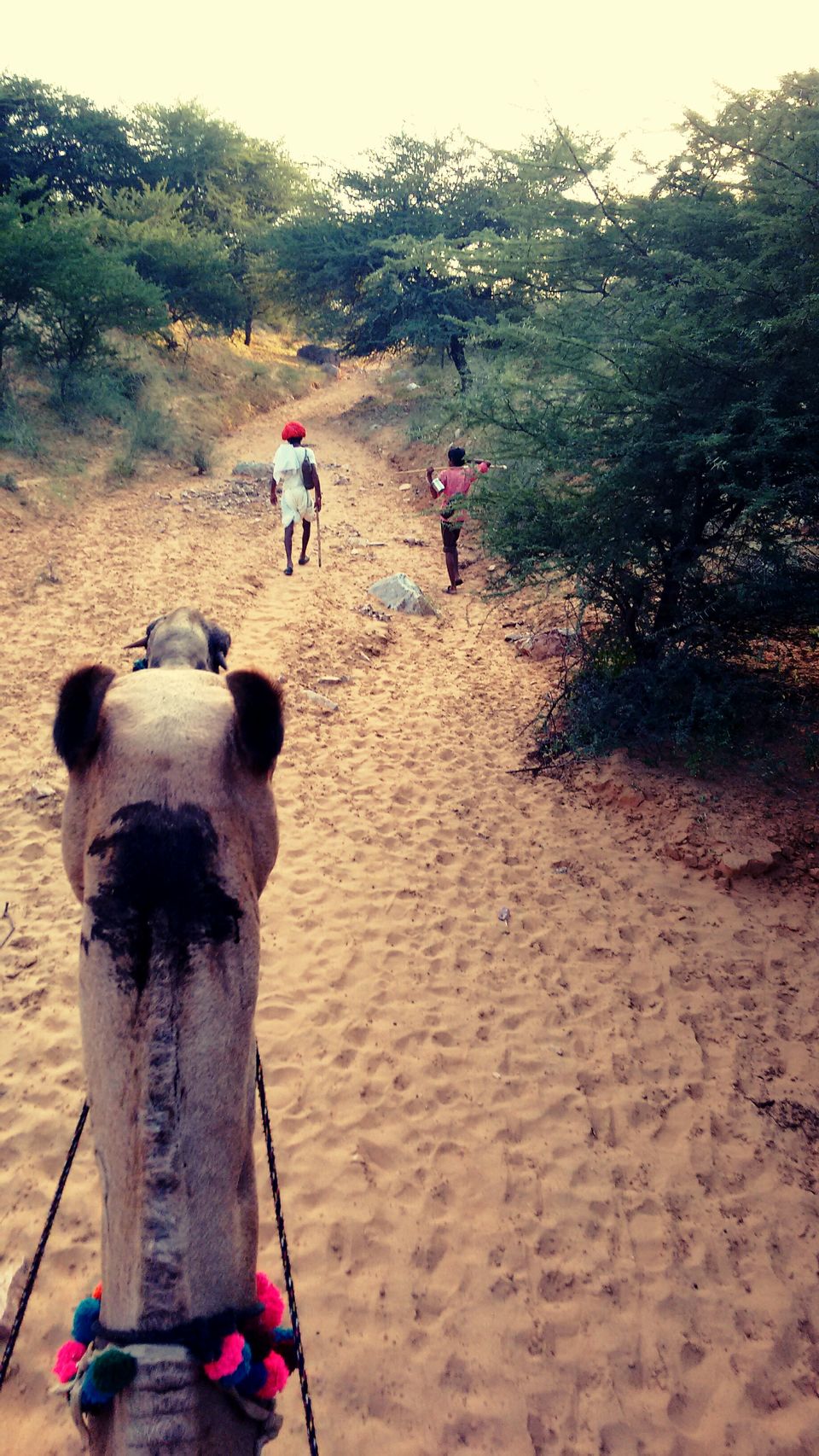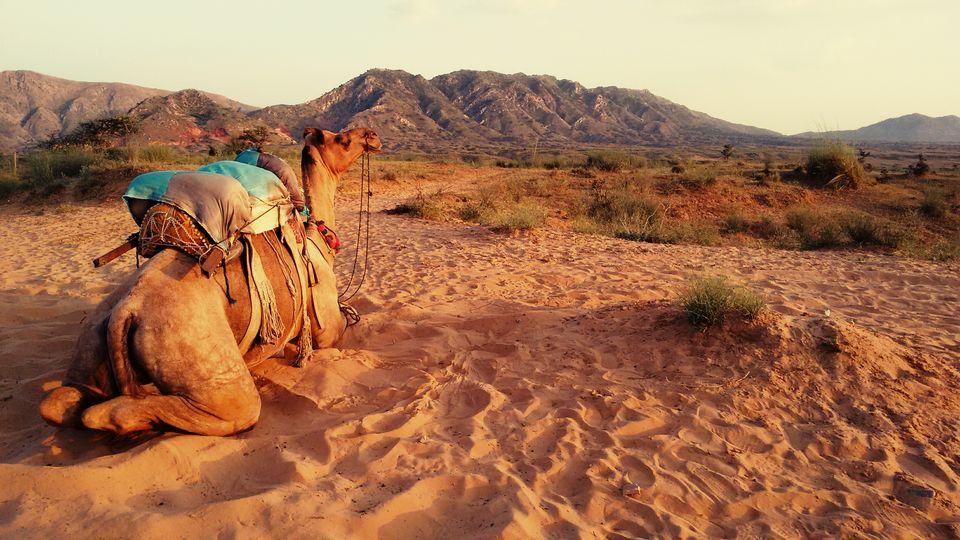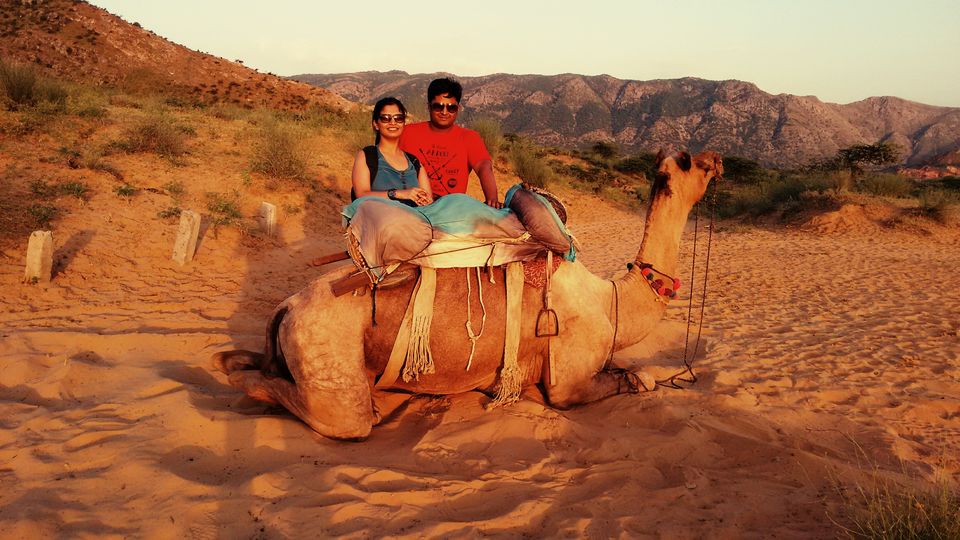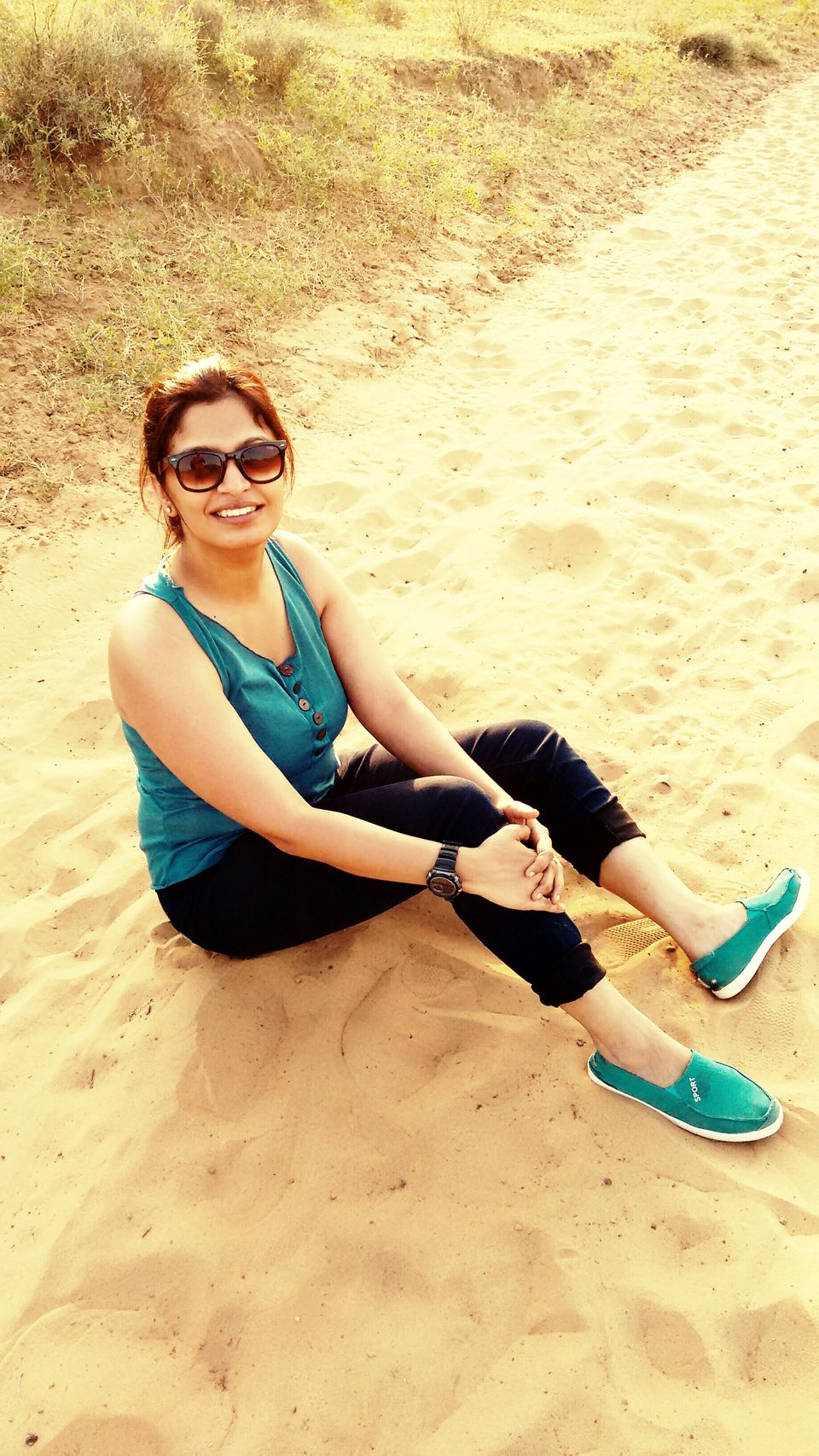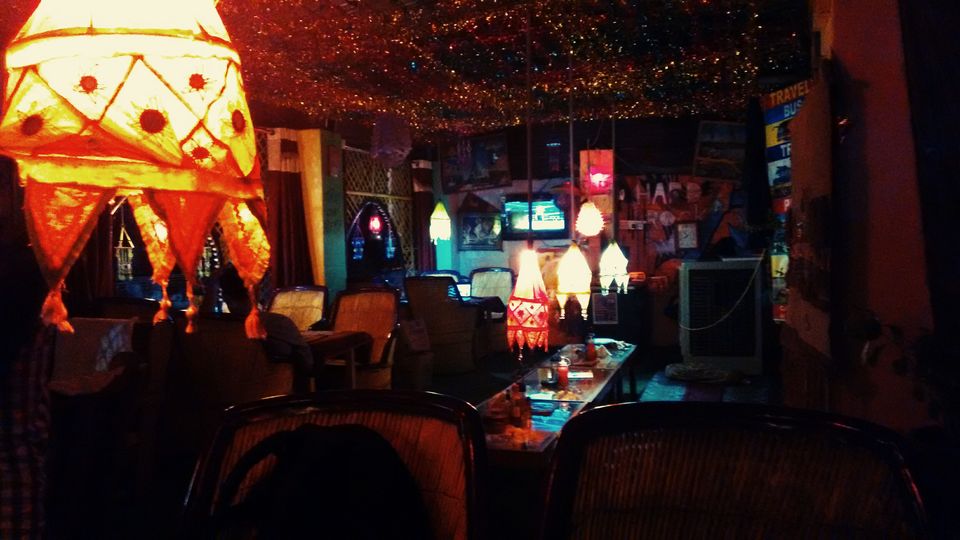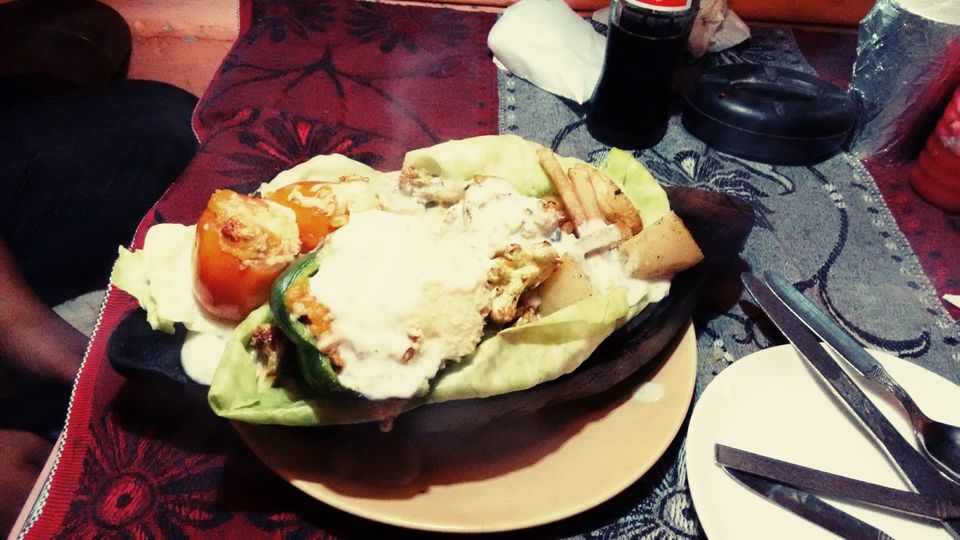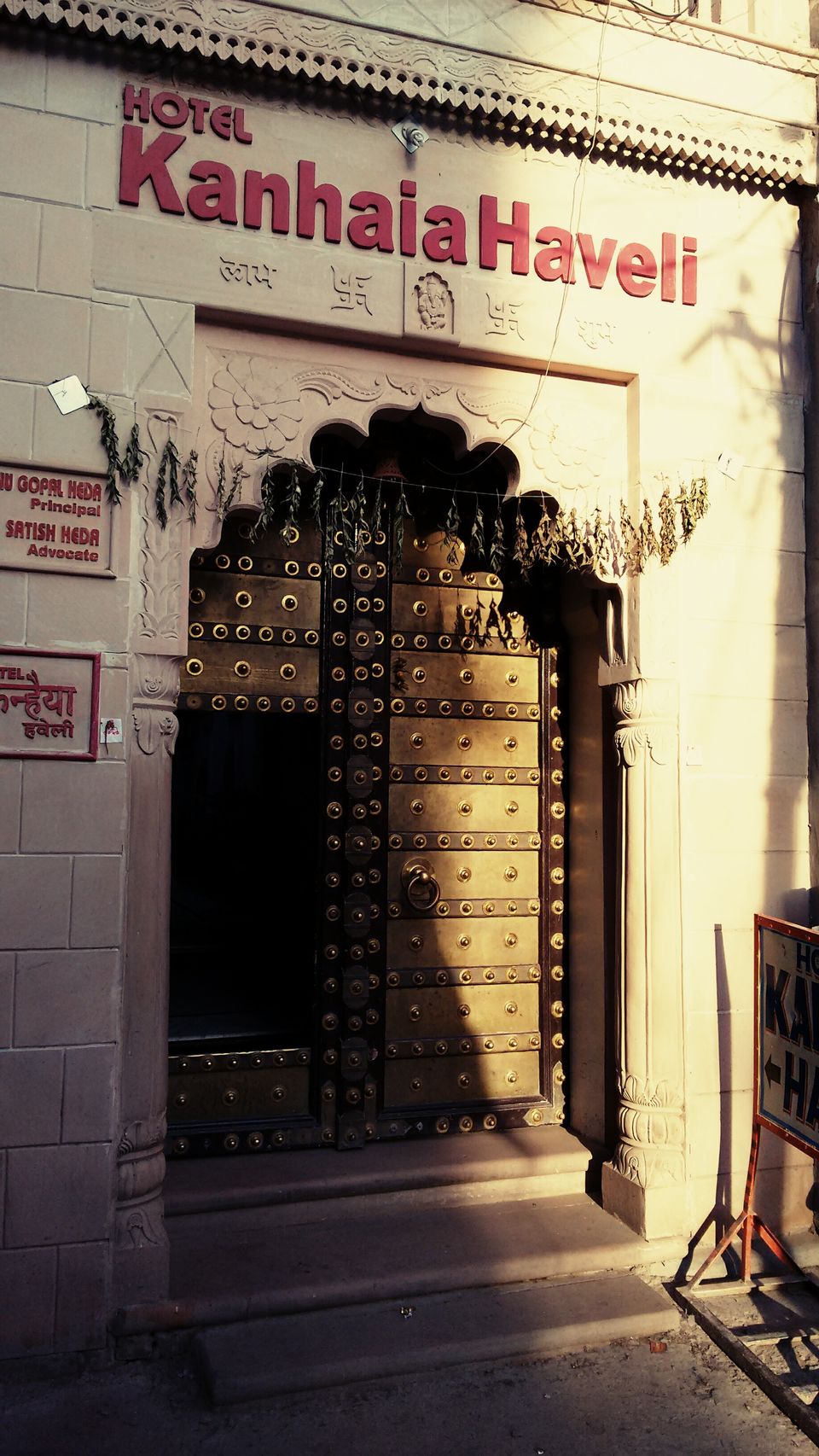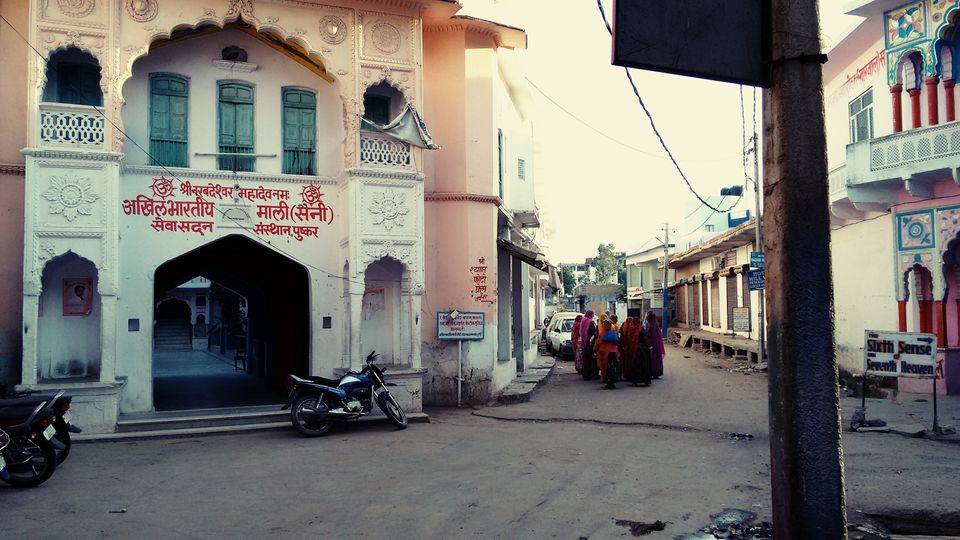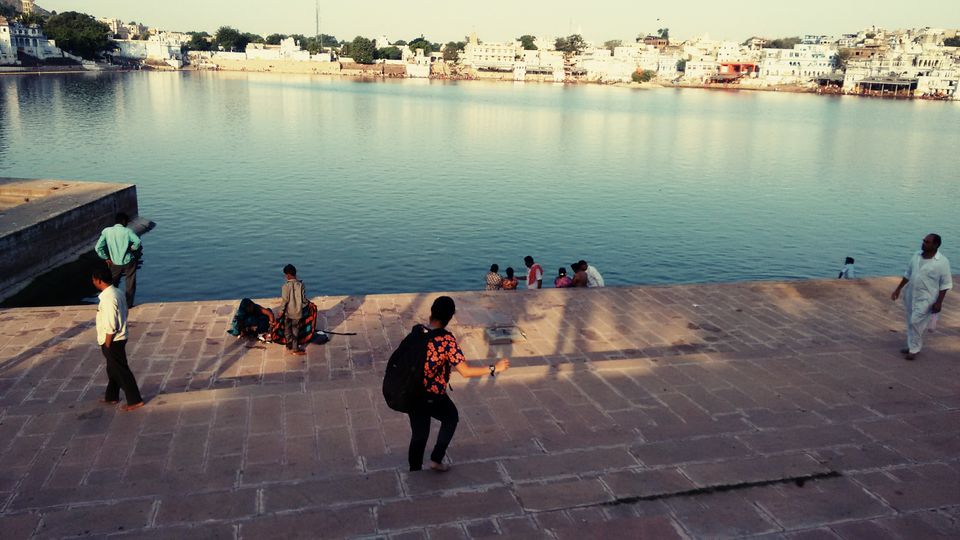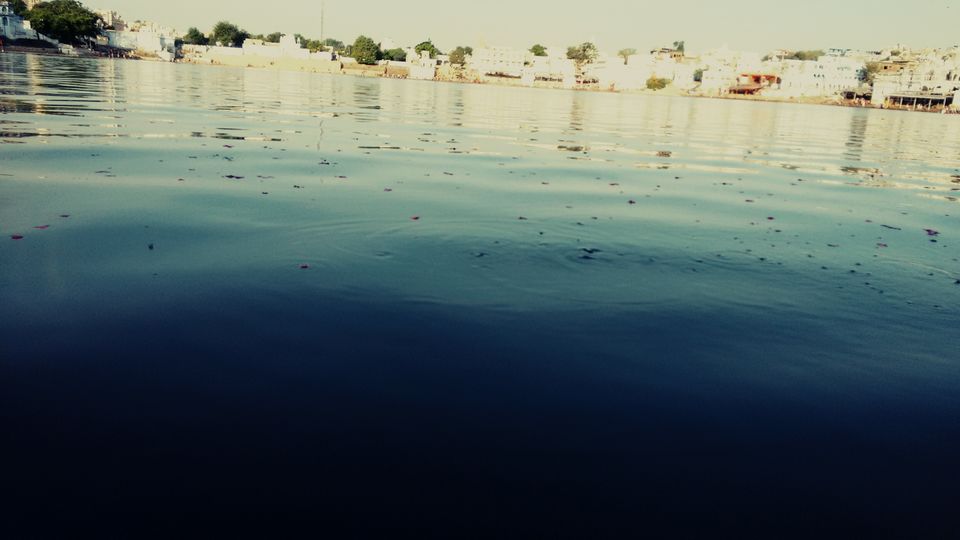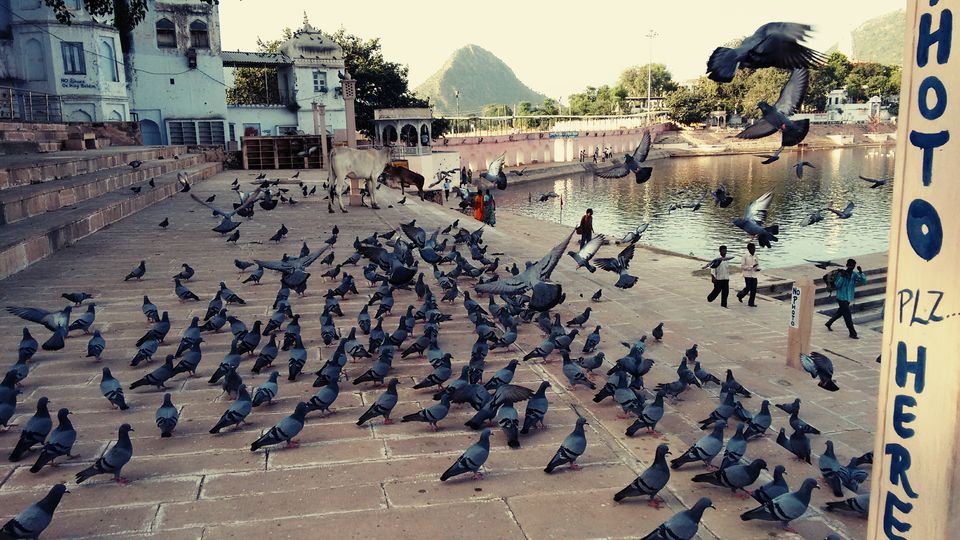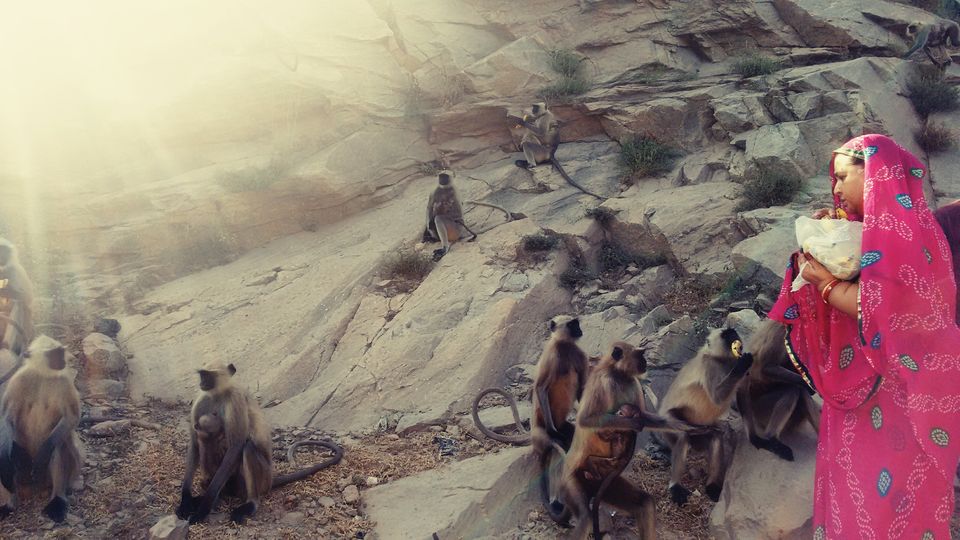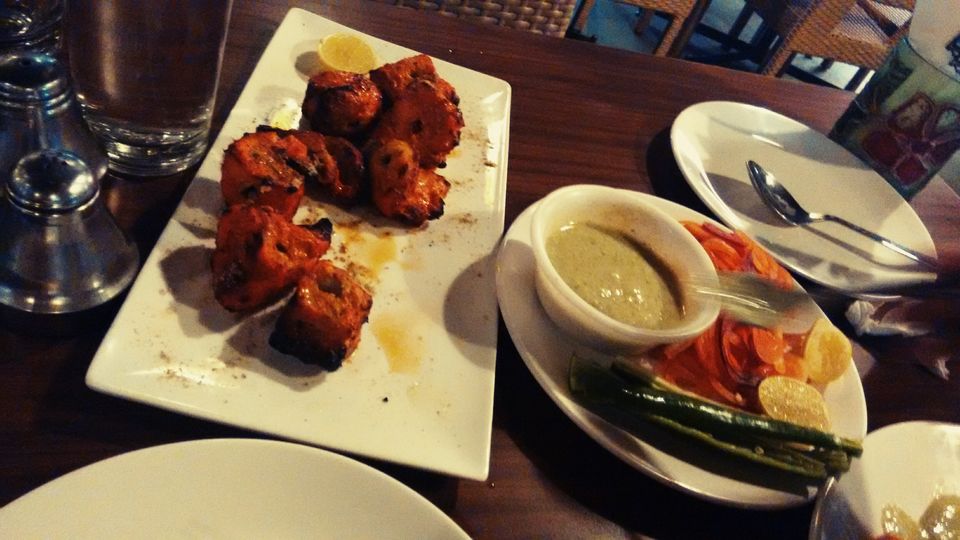 Imagine this…it's a lovely Wednesday… we, the mad nomad couple wake up really early morning and over a cup of tea, we come up with this really crazy plan of leaving for Rajasthan the following Friday…and that's about it.  We check the flight tickets and luckily it comes under our budget.  So tickets booked, rucksack ready and hostel booked, we are off to Jaipur. Weather good/not good, roads good/not good…you've got a plan, go for it- that's how we've always traveled and surprisingly never been disappointed.
We were sure about few things :
·      It has to be a three day travel
·      An economical and not so expensive trip
·      Since we had been to Udaipur and Jaisalmer, explore the other side of Rajasthan
·      Not to plan anything. Just go with the flow.
·      And most important, not to carry heavy luggage. Just a rucksack and a shoulder bag
We had already read enough about the backpacker's hostels. So we logged on to hostelworld.com. The home page itself says 'Meet the world'. That is enough to inspire you to just let go and leave. We enquired it and booked two beds. The deal was as cheap as Rs 350/- per head with complimentary breakfast and wifi.
By evening flight we reached Jaipur at around 9pm. And we booked our uber. 3 mins sharp our cab arrived. Yes, Uber did make our travel easy. And I have to mention the fact that Rajasthan Uber drivers make the most courteous lot ever.
Few suggestions to travel within the city
·      See to it that you have Uber and Ola apps installed in your device with good 3G data connection. It saved us a lot of money and time
·      They are far cheaper than the auto rickshaws, who charge extra 
Our trip ended up as Bangalore-Jaipur-Ajmer-Pushkar-Jaipur-Bangalore. Here we go:
We reached the hostel called Le Pension located in Shyam Nagar, Jaipur. It was one cute cozy place. Neat rooms, home like atmosphere, smiling people who wait for your arrival…all under one roof. This time being offseason period, the rooms were not too occupied. We settled in our room, which was six sharing, but didn't have many occupiers for that week.
That night we met couple of other roommates. One was from China, one from California, and one musician from Australia who loved the butter chicken we had ordered
Day 1
Next day we opted to start leisurely. We got up around eight. Had breakfast. Thought of exploring some tourist places first. So we left for City Palace first. You always have the option of taking metro, or auto. We preferred Uber, easy to communicate, in almost the same cost and a comfort ride assured. A beautiful sight, this palace used to be the sight of maharaja of jaipur. It incorporates an impressive and a vast array of buildings, museums and gardens. After roaming around and taking photos, we opted to skip jantar mantar, out of choice.
Next we headed to Hawa mahal, another beautiful place of architecture. So many staircases, each leading to various different corners. The history says that this raja had too many wives. So to accommodate them all, he built such big palace. Huge price for maintaining too many wives, I must say. No wonder he had so many hidden staircases, to escape from each wife, when the time comes ;)
Though it was sunny, but it was not like killer heat. We did manage to roam around. Next it was time for lunch. We walked down this long famous bazaar called as 'Johari bazaar' where this famous LMB restaurant (Laxmi Misthaan Bhandar) is there. Many people around suggested that's one of the best places for food. We tried Rajasthani kadi and rajma. But I personally found it overpriced and overhyped.
Jaipur's johari bazaar is one of the most colorful markets. Dupattas, sarees, jwellery, chappals and lot more at a very budget friendly cost. So next was shopping time. Few quick picks and we headed back for our hostel.
The best thing about that day was..it didn't fly. We had all the leisure time still to explore more of Jaipur. A quick power nap, a nice kadak chai and evening plan was for Chowki dhani- an amazing village like setup with amazing cultural events, folk dance, mehendi stalls, eateries and the perfect ambience anyone wants for one evening. We reached there by 7:30pm
The place offers you various dinner options, like Rajasthan thali or buffet. We settled for buffet. For that one has to walk down towards the inside corner of chowki dhani and there you see another lavish setup. Another palace like setup, open buffet, Live music, candle light dinner…it's everything what you can ask for, under start studded sky. We expected it to be good, but it turned out little better. Worth every penny.
After a good hearty meal and amazing experience, we returned back to our hostel at 10:30pm. Next day thought of heading to Pushkar. Since we don't have direct buses to Pushkar, one has to go via Ajmer. We thought of visiting the Dargah as well. Wanted a leisure trip without any timetable
Day 2
So next morning we were up by 7am, took an Uber cab and reached the bus stop by 8.30am. Jaipur to Ajmer is about 3 hours. We had this option of taking the AC Volvo bus, but we opted local government bus instead, from the 200ft road stop
·      If you need A/C Volvo bus, board from Sindhi circle. Any cab can take you there, which is just 10mins drive from Le Pension hostel
It was after a real long time we were traveling in such bus. It was a fun ride. We reached ajmer by 11am. We used Ola app and got a cab. The cab driver was a savior and took us to a good restaurant for breakfast. After a lovely breakfast of stuffed alu parathas and lassi, we headed for Dargah in the cab.
The cab dropped us in front of a must market and we had to walk till Dargah, since vehicles are not allowed after a point. With temperature at its peak and a 500m walk, we reached Dargah. Amidst pushing people and long queues, just like any other religious place in India, we finished the dargah visit in some half an hour and booked our cab to Pushkar. It's another 15 kms from Ajmer. Now the plan we thought was that we would reach Pushkar by afternoon, be there the whole evening and take a night bus to Jaipur.
The best thing: But the minute we reached Pushkar, we changed our mind. We felt Pushkar was the best thing that happened in this trip. We realized Pushkar is like a mini varnasi, with the only Brahma temple in the world. We didnt visit the temple though, but it was fun to see so many pilgrims and hippies. The beautiful lake (also called a sunset point), coolest cafes, hippies, flea markets, bike rentals and desert safari. We wanted to spend more time here. We decided to stay back for a night and immediately checked into one very cool and reasonable hotel called 'Kanhaia Haveli', which had A/C rooms of Rs.1000/night. Thanks to booking.com
After a quick nap, we were ready for the desert safari by 4pm. It was a two-hour safari, two people on one camel for 700 bucks. The camel guy Mahendar came to pick us up from our hotel. We tripled down on his bike till that camel village, which was about one km from Haveli. Three on a small scooter across the village…trust me, it was a fun ride. And there we saw our camel. The handsome hunk…Johnny!
Two hour ride, with Rajasthan folk music in Mahendar's phone and sunset amidst sand..it was just a wow ride. Not much sand dunes because of rains few months back.
Returned back to Haveli…booked a scooty for rent. It came as cheap as 200 for 12 hours. We were on our own. Ride around puskar lake, cafes, markets, foreigners…we could see one whole new fashion parade out there. We settled for this 'hard rock restaurant' in pushkar for dinner.
Alcohol and non-veg is not allowed in Pushkar.  We had nice sizzler for dinner. After dinner, again a long ride down the roads, we planned for a nice quiet time along the ghats. Wow…what a night and what a place. Sitting by the Sunset café near the lake, sipping coffee and interacting with the pilgrims and few hippies. Didn't want that night to end ever.
Day 3
Next morning 7am, we vacated the room, returned our bike, had breakfast along the ghats and left for Ajmer. This time we opted for AC Volvo to Jaipur as the day was getting hotter. Volvo took one hour less and within 2 hours, that's around 12:30, we reached Jaipur.
A good heavy lunch at Handi, a famous restaurant in Jaipur, we took some rest in our hostel. Evening 6:30, with our bags packed we were all set for Bangalore.
Wow…what a trip it was. When we left Bangalore, never had any plans, didn't know how it would be…but it turned out to be one of the best trips of our life. And Pushkar makes a must visit for everyone
Well tanned, well travelled! :)