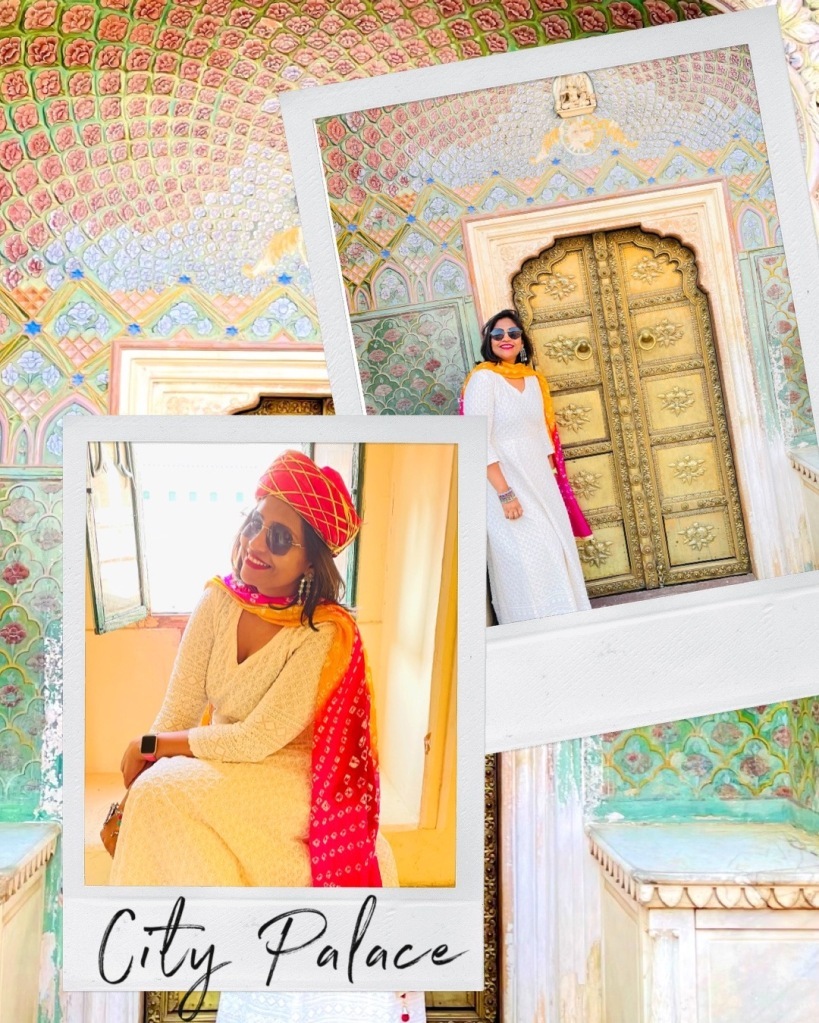 The beautiful pink city: as the capital of Rajasthan, is spread out with its old and new city parts where new city is more or less like any developed fast paced city while the old city comprises of its cultural heritage. As soon as you enter the old city, you can witness its pink tinged red buildings all over with its historic splendor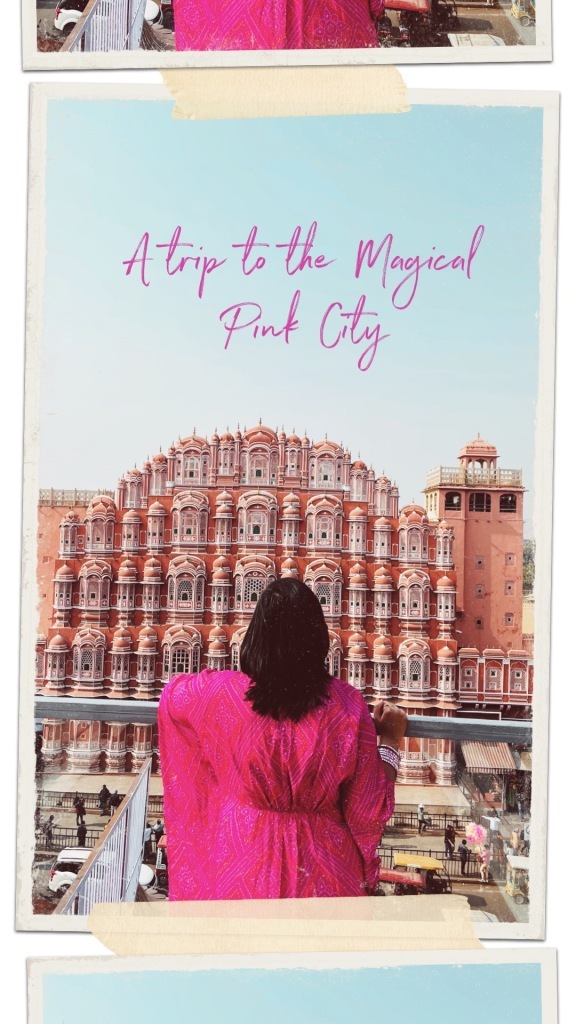 Jaipur has a plethora of main attractions so I am listing down a few must visits which can be easily explored in 2 days:
◦ Amer Fort:
This fort is the most beautiful in Rajasthan and showcases some fantastic history of Maharajas of old and royal apartments.I would recommend starting your day off here in the morning to beat the heat and the crowds!
◦ Hawa Mahal:
The renowned 'Palace Of The Winds', or Hawa Mahal, is one of the prominent tourist attractions here. Considered as an embodiment of Rajputana architecture, the main highlight of this place is its pyramid shape and its 953 windows or 'Jharokhas' which are decorated with intricate designs.It was designed for the royal ladies to watch everyday life and festivals celebrated outside on the streets without being seen by the public.
The best time to visit Hawa Mahal is in the early morning when the sun enters the rooms from the windows or during sunset when the mahal is illuminated with golden sun lights.
I would also recommend to sit and enjoy this marvel right from the opposite rooftop restaurants. We visited "Tattoo Cafe" where you can chill, have food and click some amazing pictures.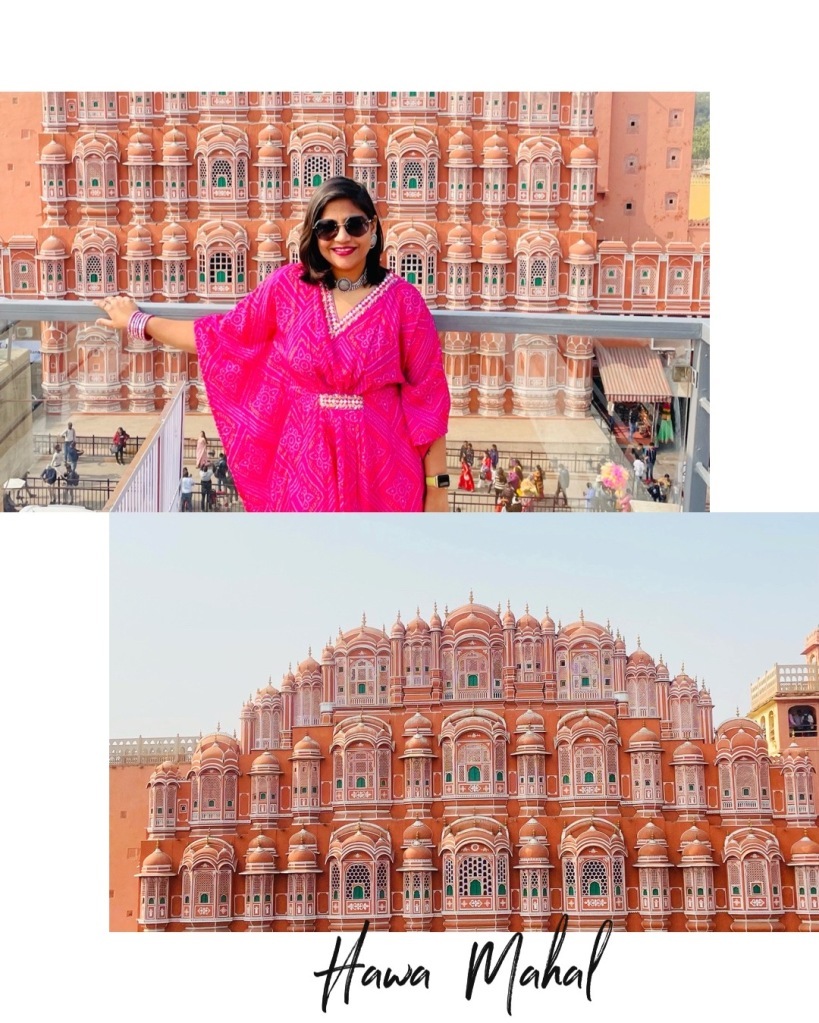 ◦ City Palace:
Soak in the opulence of the beautiful palace. Once you enter the palace all you can do is stand transfixed by its beauty while you glance the marvellous architecture and the artifacts inside the palace.
The architectural style of City Place is a mesmerising mix of Rajput, European and Mughal style. Built from red & pink sandstone, this palace has huge courtyards surrounded by several arched smaller palaces. These small palaces have now been converted into museums and tourists can move around the palace either on their own or take a guided tour.I would recommend a guided tour for understanding this heritage and history (Audio guide also available in multiple languages)Entry Fees:For the museum and exterior - INR 200 for Indian adultsFor a composite ticket - INR 300 for Indian adultsFor Royal Grandeur (Chandra Mahal tour) - INR 1500 for Indian adultsFor Royal Splendor (special ticket) - INR 3000 for Indian adults (Provides glimpses of the private lives of the dynasty, a tour of the private quarters of the royalty)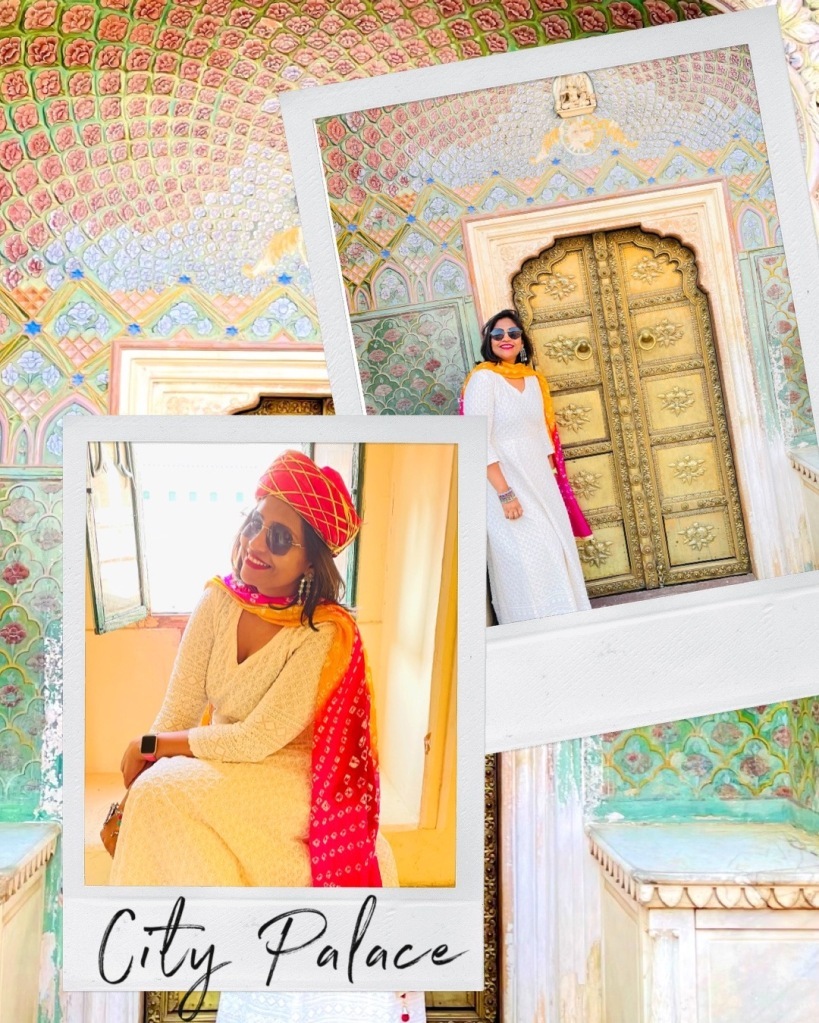 ◦ Patrika gate:
This is the most colorful and instagrammable gate of Jaipur located in Jawahar circle. On the inside of the gate, you'll find a fabulous rainbow walkway! As you walk under the gate, there is a door of 9 fabulous archways. Due to awe inspiring beauty and intricate architecture, this place is usually crowded with ongoing photoshoots and pre wedding photography. Fortunately we got few good shots after some wait( Ps: Dont forget to indulge in some delicious street food with hot Ginger chai from the stalls outside Patrika gate)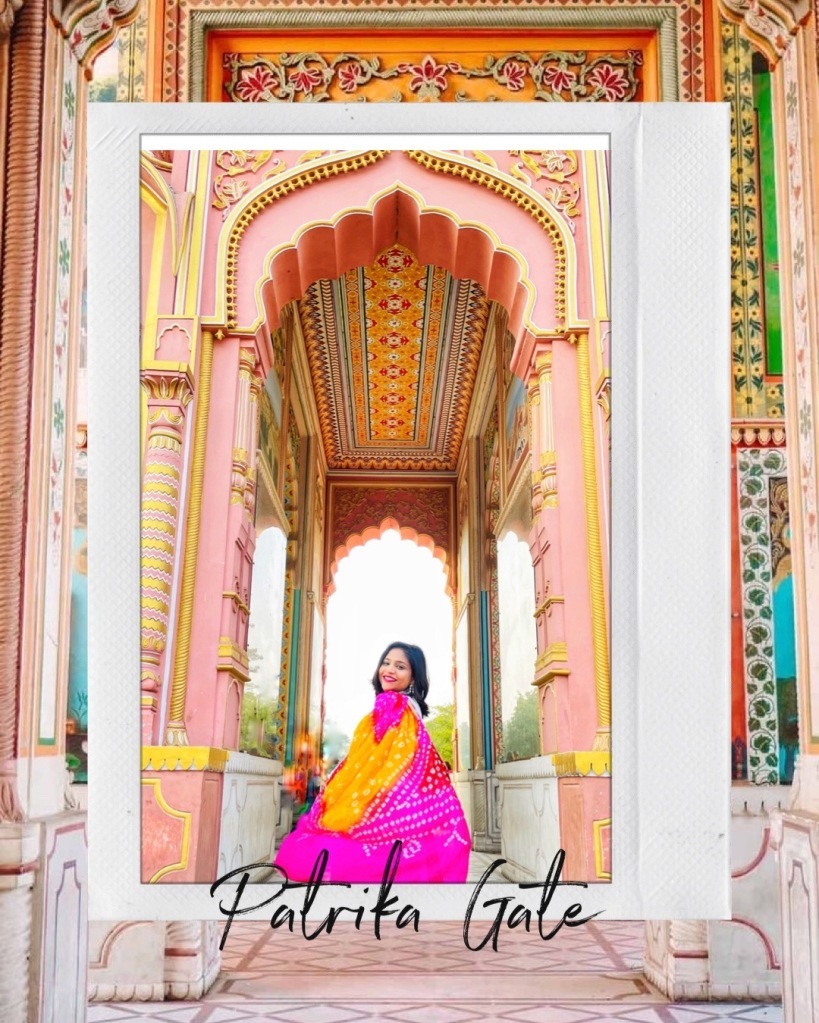 ◦ Nahargarh Fort:
Nahargarh Fort stands on the edge of theAravalli Hills, overlooking the pink city. This is a beautiful vantage location to enjoy some stunning views of sunset, bathed in amazing orange hues
◦ Bapu Bazar:
Visit to Jaipur would be incomplete without a visit to the colorful streets of Bapu Bazar. Pamper the shopoholic in you and go street shopping.You can shop for ethnic attires, Mojri footwear, handicrafts, leheriya dresses and lovely lac jewelry. Remember to bargain well when shopping in this market.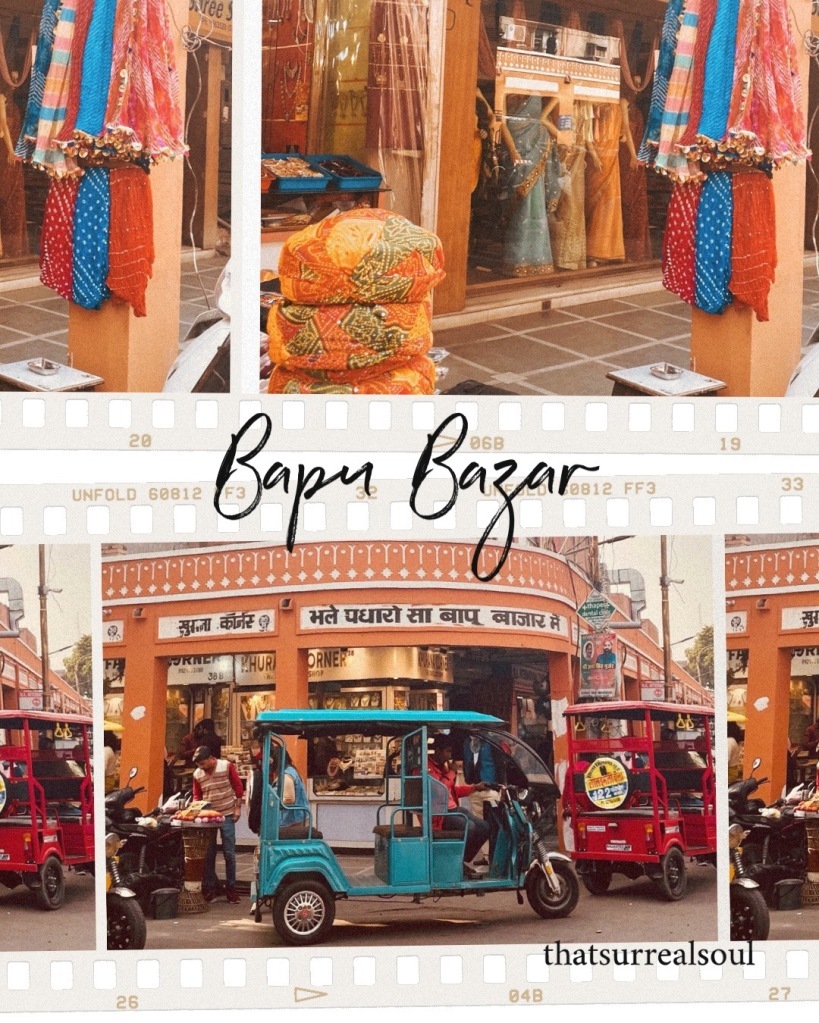 ◦ Jal Mahal:
The place , located in the middle of Man Sagar Lake , is simply beautiful and mesmerizing in its charm. Reflecting the perfect combination of Mughal & Rajput architectures, the palace looks mesmerizing in the evenings, with multi-coloured lights decorating the entire structure. Unfortunately, visitors are not allowed inside the palace at present
Best time to visit: Sunrise and sunset
Some Useful Travel tips:
◦ The days you are travelling outside, choose basic hotels, even the basic hotels are made heritage style
◦ When going for street shopping, don't forget to bargain as prices quotes are much higher for the tourists. Also if someone asks you to show around casually or giving you info on a place be it an auto wallah or a shopkeeper, never join them since they are all agents and will take you to places for charging their commission
◦ For travelling within the city, the best way would be to rent a two wheeler and cover attractions by yourself.But if you don't wish to drive, it's best to hire a rikshaw
◦ For travelling to Nahargarh /jaigarh/ amer fort, you need to book a cab for to and forth ways since there will be network issues on top of the fort and even the taxi drivers wont agree for a one way ride, we booked an Uber rental which costed us approx Rs 800/- for 4 hrs